Like the rest of the world, I'm stuck at home for the foreseeable future.
But I haven't been baking banana bread or getting fit or learning new skills or starting a TikTok account.
No. Instead, I've been dreaming of travel and all the places I want to visit when it's safe to travel again.
My bucket list is always fairly lengthy, and grows every year as I discover more adventures to add. Being in lockdown seems to make me even more impatient to book the trips I've always dreamed about.
Distracting myself by reflecting on my dream travel destinations and all the possibilities that lay ahead is keeping me sane during this time, and I hope that this travel bucket list encourages you to start dreaming as well.
If you want to save this list of my dream travel destinations so you can read it later, click on the below images to pin it to Pinterest!
My dream travel destinations
1. Australia
Probably the first place I'll visit when we can travel again will be the easiest country for me to explore: Australia, my home.
I had grand plans to explore more of Australia, anyway, now that I'm home in Melbourne after 8 years living abroad. Returning home, I realised how little of my own country I've seen.
I still haven't visited Uluru, and would love to do a road trip to South Australia, as well as road trip from the Northern Territory down to South Australia, stopping in quirky towns like Coober Pedy.
We also haven't even seen friends who live in Sydney since we returned home, so an East Coast Australia road trip is on the cards. This pandemic, following the devastating bushfires of late 2019, is a double whammy to so many businesses that were impacted in east coast regional areas that rely on tourism. They need our support more than ever.
I want to explore more of the many, many cool things to do in Melbourne, and check out all the new restaurants that have popped up since I've been away.
A friend and I had planned to hike the Cape to Cape in Western Australia in early May, but those plans have been put on hold. Perhaps something solitary in nature like a hike would be an appropriate first adventure? 
2. Spain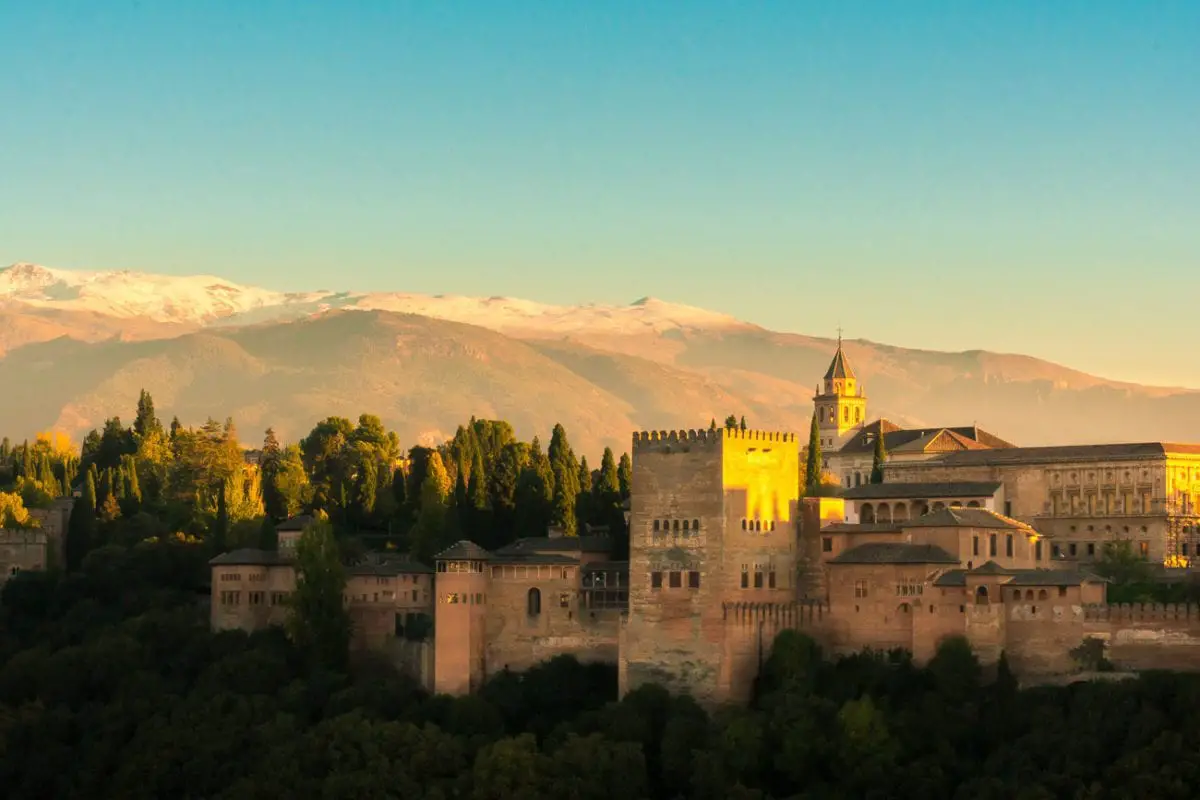 Spain is my spirit country. I feel so alive when I'm there and so comfortable. This is always one of my dream travel destinations, whether there's a global pandemic or not.
Our incredible southern Spain road trip a few years ago took us through the beautiful Andalucia region. I could easily live in Seville, and eat all the tapas and become gorda.
I've been to Barcelona and Madrid, but next time I return to Spain, I would relish the chance to get out into the countryside, especially in the north of the country. I'd love to return to San Sebastián and eat all the delicious pintxos, or try more wine in La Rioja. I've heard incredible things about the Asturias region, and all of the coast of Spain looks spectacular.
Also on my bucket list is completing the Camino de Santiago, the famous pilgrimage route. We'd need a month or more to do this.
3. Italy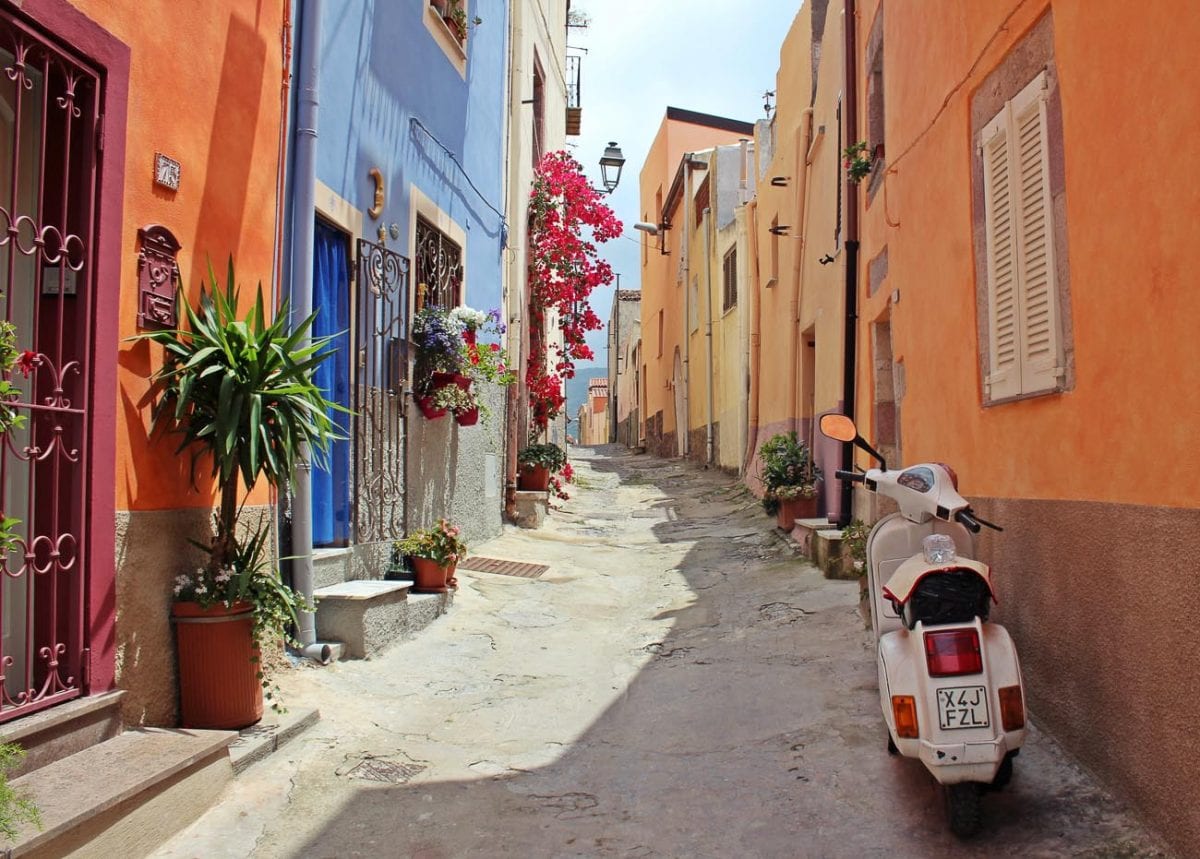 My husband and I were supposed to visit Italy for our 5th wedding anniversary in 2019. But because we went on a 5-month road trip around the USA that year, we decided to postpone it until 2020. Now, I guess we'll just wait and see what happens.
Why do I want to go Italy? I don't think I really need to explain why it's one of my bucket list destinations. Italy has so much to offer, but for me, number one is the food. Sitting in a café devouring handmade pasta, or feasting on fresh seafood in an oceanside village or eating all the street food in Naples sounds pretty idyllic.
I would love to visit some lesser touristed places, like Puglia, Sicily or Umbria. But I also want to explore the churches in Rome and more popular spots!
In the meantime, I'll be satisfied with the pizza that our Italian neighbour hands over the fence and fresh pasta delivered from Melbourne's abundance of Italian restaurants.
4. Papua New Guinea
I was lucky enough to live in one of the most fascinating countries on the planet, Papua New Guinea (PNG). Papua New Guinea is the most linguistically diverse country in the world, with more than 800 languages spoken. It has mind-blowing festivals that are a riot of colour, song and dance.
From stunning beaches and islands (with few other tourists), to the challenging Kokoda Track hike, to incredible birds and wildlife, Papua New Guinea offers some pretty awesome adventures that are – dare I say it – off the beaten path.
In 2020, I'd planned to go back to PNG for my first visit since I left in 2015. Top of my list of things to do was visit the Ambunti Crocodile Festival, which celebrates the importance of the crocodile to the people around the Sepik River.
I also desperately want to go back to Kavieng and stay in one of the overwater bungalows at Nusa Island Retreat, or maybe even bike the whole way up the island of New Ireland.
If your jam is finding bucket list adventures, you'll discover quite a few in PNG.
5. New Zealand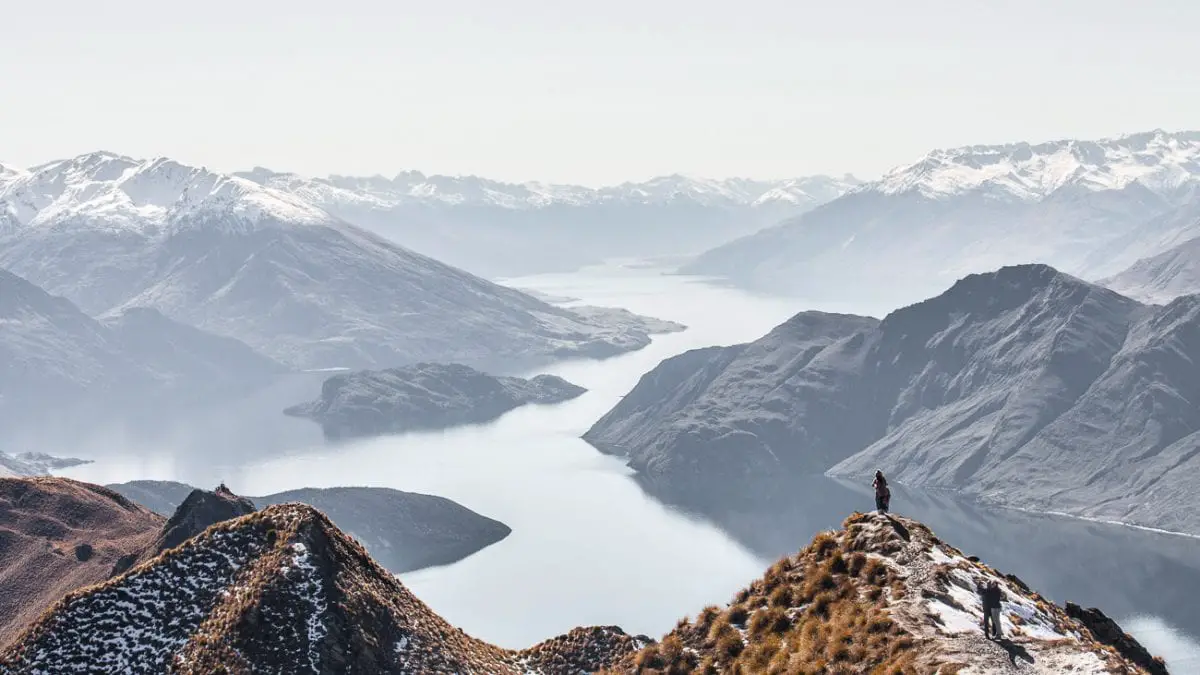 For all the fun we Aussies make of our neighbours "across the ditch" and the number of their celebrities that we claim as our own, there's one thing we can all agree on: New Zealand is unimaginably beautiful.
Our second-closest neighbour (after PNG) is practically an extension of Australia (with a funnier accent), and the Trans-Tasman hop barely feels like you're "going overseas".
While I've been to New Zealand many times, it's usually been quick trips to cities for work. In the future, I imagine hiring a campervan and taking a lazy few weeks to cruise around the country, visiting friends, tasting delicious wines and fresh food, and enjoying the splendour of New Zealand's outdoors.
(Plus, I wish Jacinda was our Prime Minister. Surely she could govern both countries at once?)
6. Mexico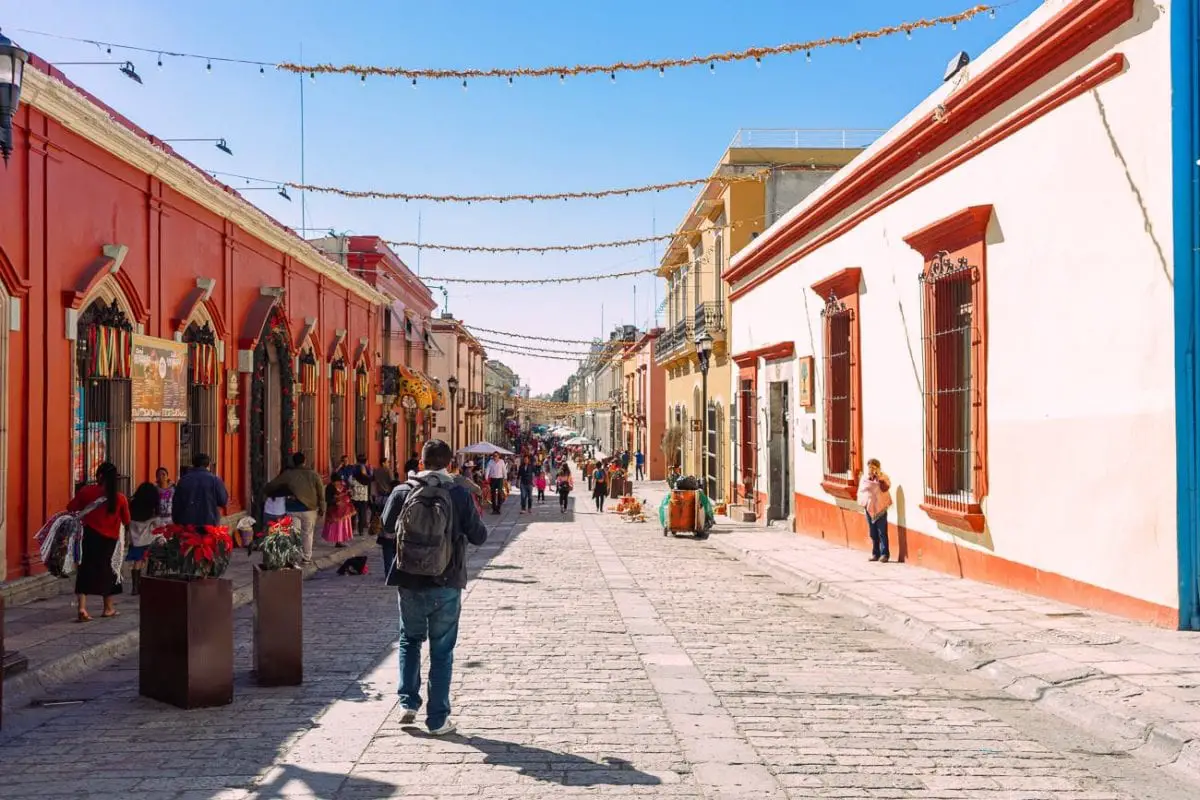 Mexico is another country we had on our list to visit in 2020. For years, I've never been able to make the timing work so that we could visit during Dia de los Muertos (Day of the Dead), which celebrates life and death.
We were planning this year to join in the fun in Oaxaca, one of my favourite cities in the whole world (and another city I'd love to live in during my lifetime). I'm holding out hope, but I guess we'll wait and see what's happening in the world in October.
Another favourite city is Mexico City, and if you've never been there, you're really missing out. The food, the architecture, the history all make a visit to Mexico City memorable. And don't believe everything you hear – it's actually quite safe to visit.
7. Scotland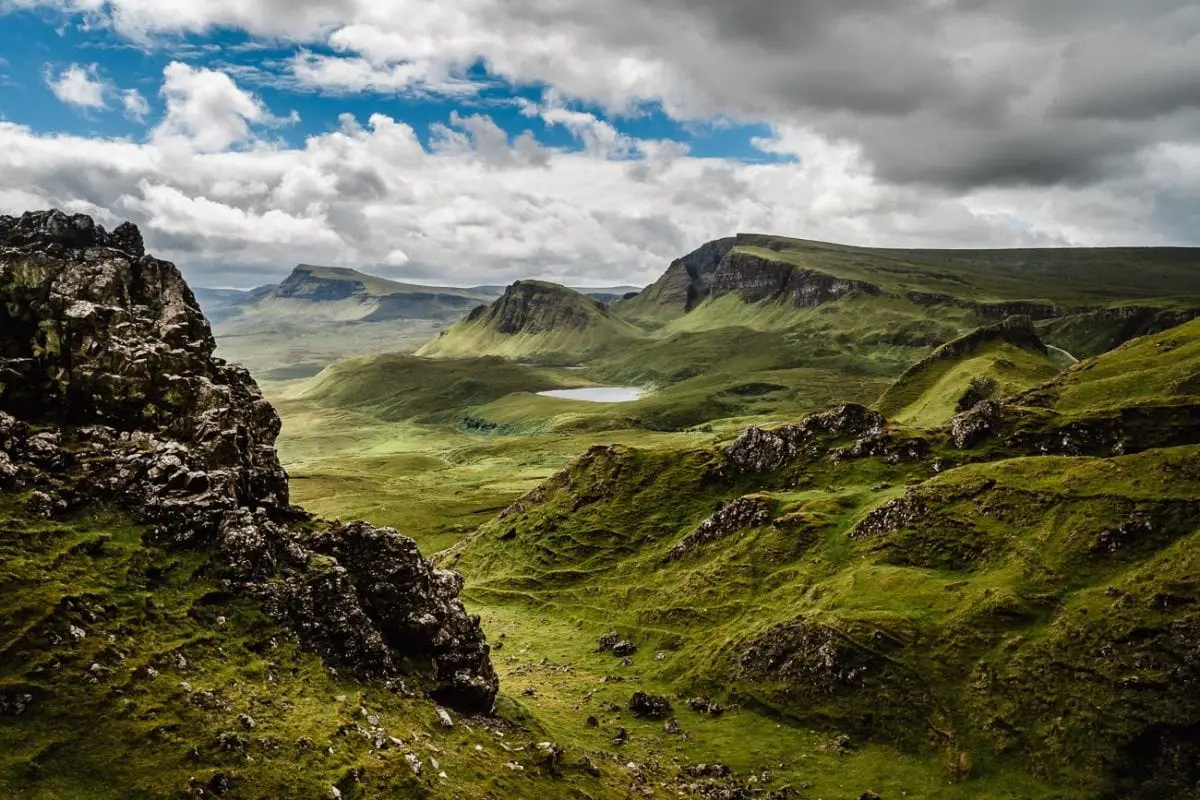 My husband's grandfather was from Scotland, and I've always thought it would be wonderful to visit the country of his heritage.
While I'd prefer better weather, the rugged landscape, castles, whisky and cosmopolitan cities would make for an entertaining few weeks of road tripping.
When we were last in Spain we actually met a couple of Scots who told us about Burns Night and Hogmanay. Scots strike me as people who love to have a good time, so I can only imagine the wild fun of celebrating these events with them!
8. The Amazon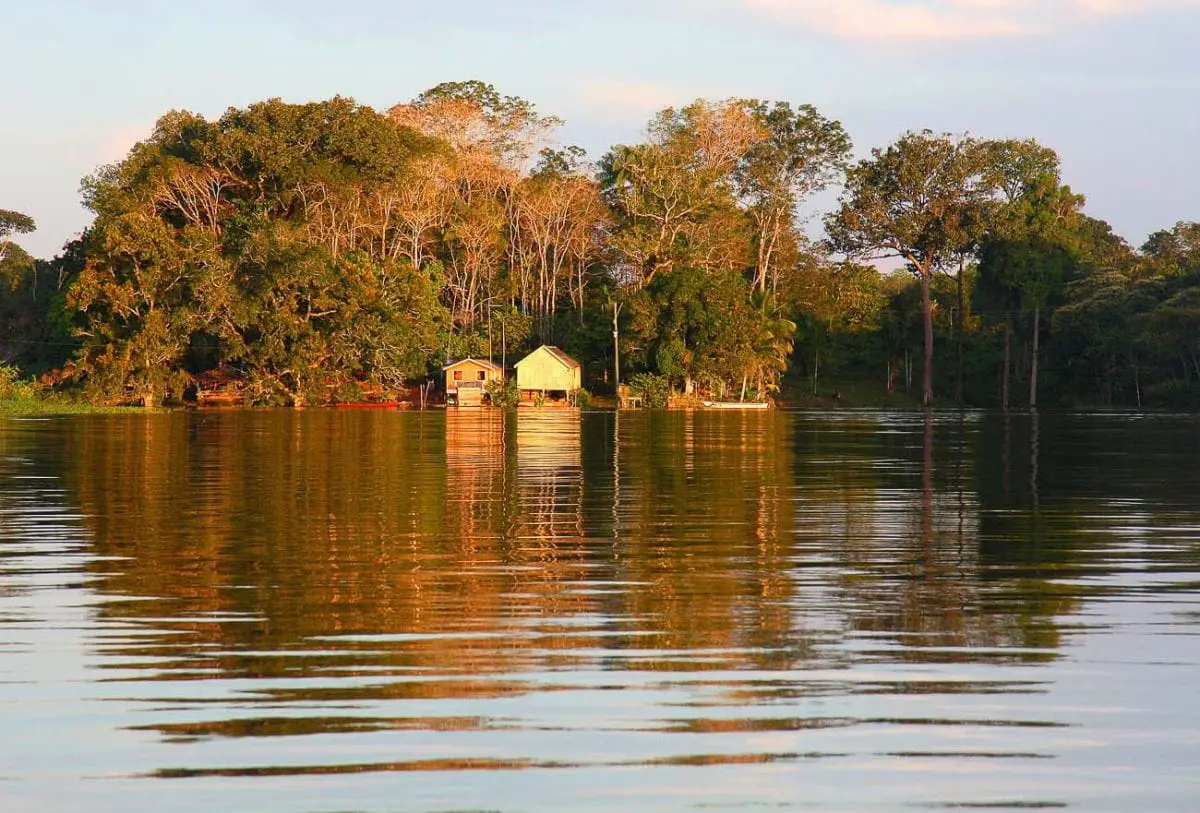 Sailing down the Amazon River has always been one of my bucket list adventures. I imagine sleeping on the deck of the boat in a hammock, lazily whiling away the days reading books and playing card games, spotting birds on the shore and pink dolphins in the water.
Who knows if that's actually what it'd end up being like, but it still remains on my bucket list.
I've always wanted to visit the Brazilian Amazon, and sail from Manaus to Belem, but I've also read about amazing experiences visiting the Amazon from Peru, Colombia, Bolivia or Ecuador (all of which are also dream travel destinations of mine!).
9. Iran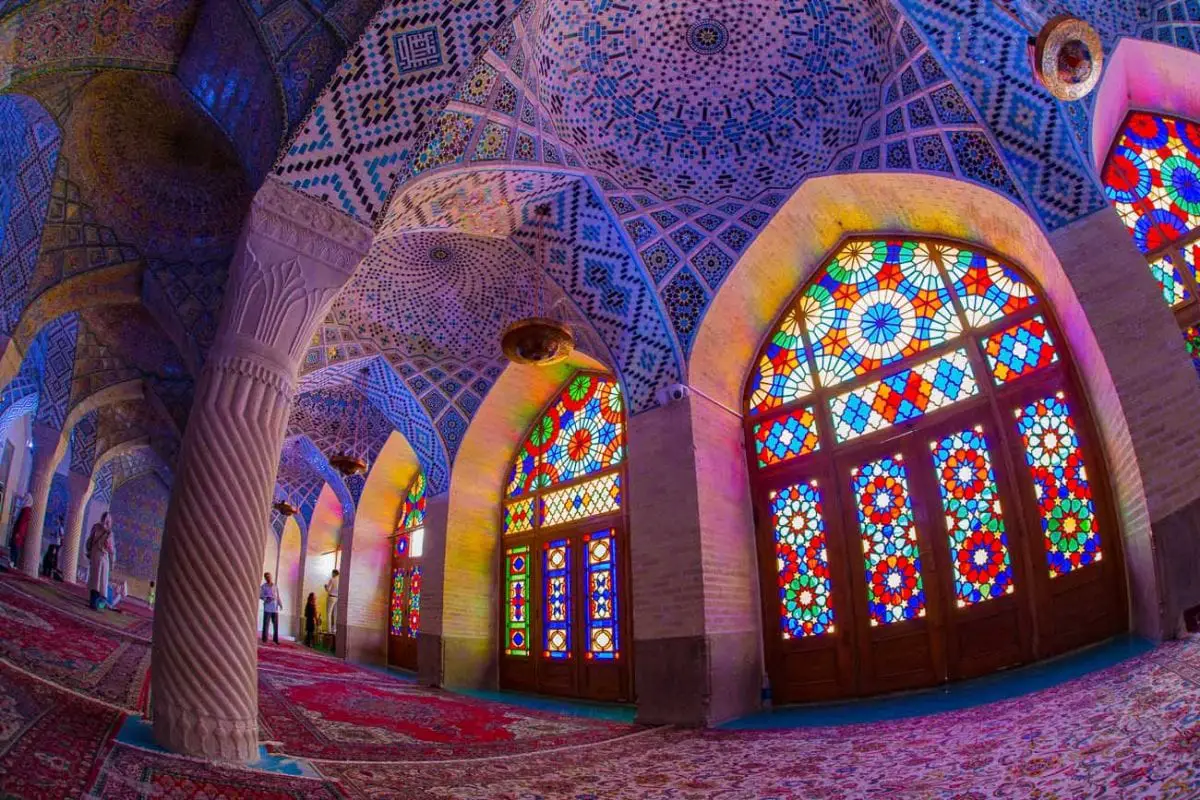 Before the pandemic, Iran had just started to become a hot spot for tourism. It seemed like everyone and their mother were visiting this Middle Eastern country.
The food, the hospitality, the surprising sophistication all intrigue me. Unfortunately, Iran has been hit hard by the pandemic, so it may be some time before I can visit.
10. Peru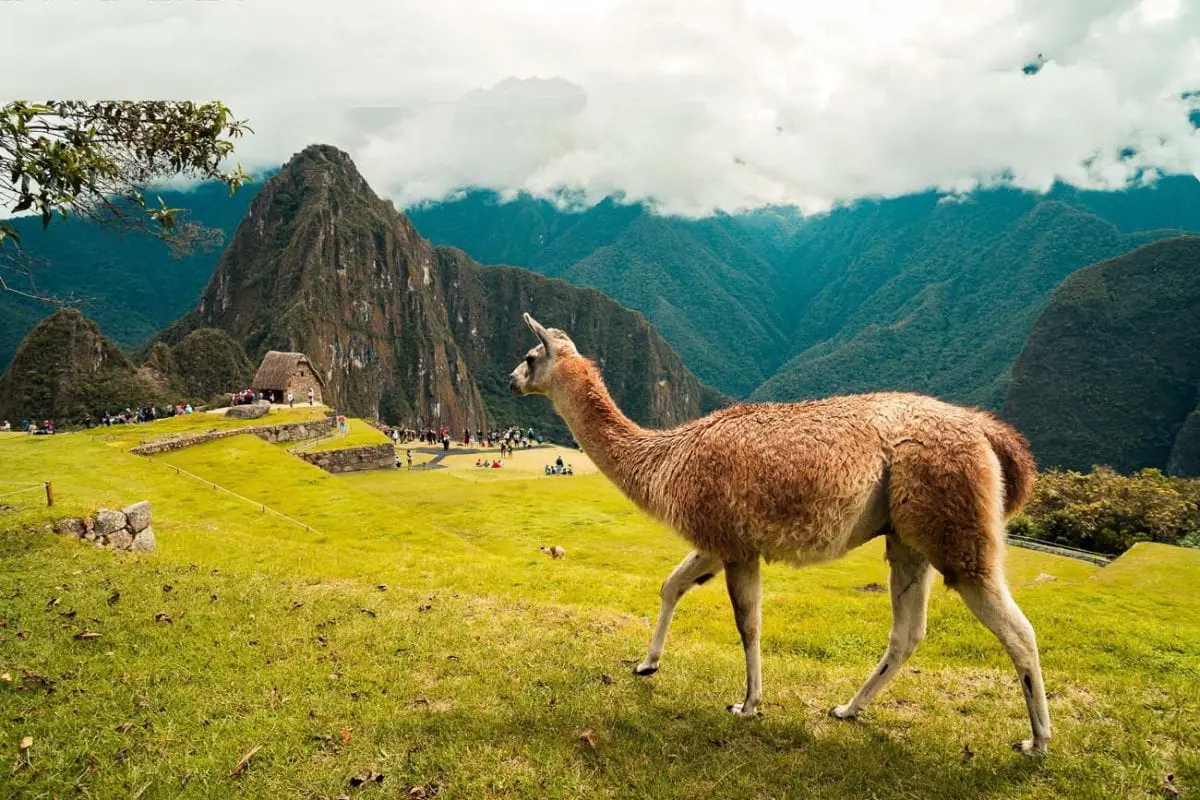 My first – and only – experience of Peru was a few days in Cusco followed by the Salkantay Trek to Machu Picchu. It was just a taster of a country that has been luring me back ever since.
If you haven't caught on yet, food is usually what draws me to a country, and with Peru it's no different. I adore Peruvian food, and if I'm ever visiting a city and I see a Peruvian restaurant, I'll be there straight away. I also make a pretty mean Pisco Sour if I do say so myself.
The next time we go to Peru, I plan to head to some of the lesser-visited ruins like Chan Chan or Choquequirao, fly over the Nazca Lines, explore historic Arequipa, and spend some time by the beach.
11. Colombia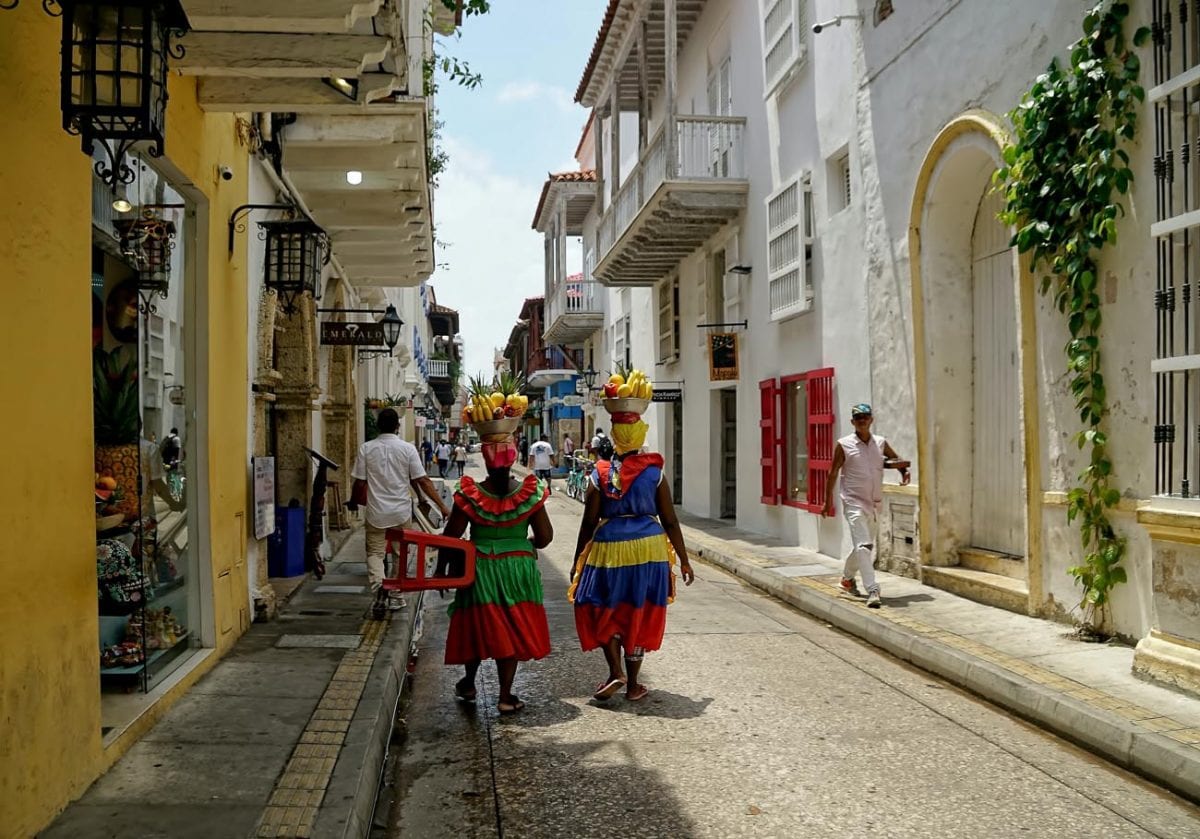 I'm sad that we never visited Colombia while we lived in Argentina or the United States. We always talked about it but just never got there.
This South American country is stripping off its dangerous reputation, and visitors have been streaming in to discover its beautiful beaches, lush mountain villages and colourful culture.
A hike that's been on my radar is the Ciudad Perdida trek. This hike is only 44 kilometres long, but the mountainous jungle terrain means it take 4 to 6 days to complete. The reward is arriving at the "Lost City", ancient ruins buried deep in the interior.
Plus, every Colombian I've ever met speaks such clear Spanish, so this dream travel destination is also a great place to learn or practice Spanish. 
12. Malaysia
For Aussies, the first overseas destinations we head to are usually in Asia. Because we're at the bottom of the world, it's the closest continent for us to reach – and even if it were harder to get to, we'd still make the effort.
The variety of food, the breadth of cultures, the amazing beaches – Asia does have it all.
One country I've only spent a bit of time in and would like to go back to is Malaysia. I've visited the capital, Kuala Lumpur, for a few days, but it's other areas of the country that are drawing me back. Penang for its food (indeed, all of Malaysia for food…), the Perhentian Islands or Langkawi for beaches, and Mt Kinabalu for active views.
There are also so many other places I want to visit or re-visit in Asia: Thailand, Laos, Japan, Indonesia, Taiwan, the Philippines, Vietnam… the list is endless. 
13. Oman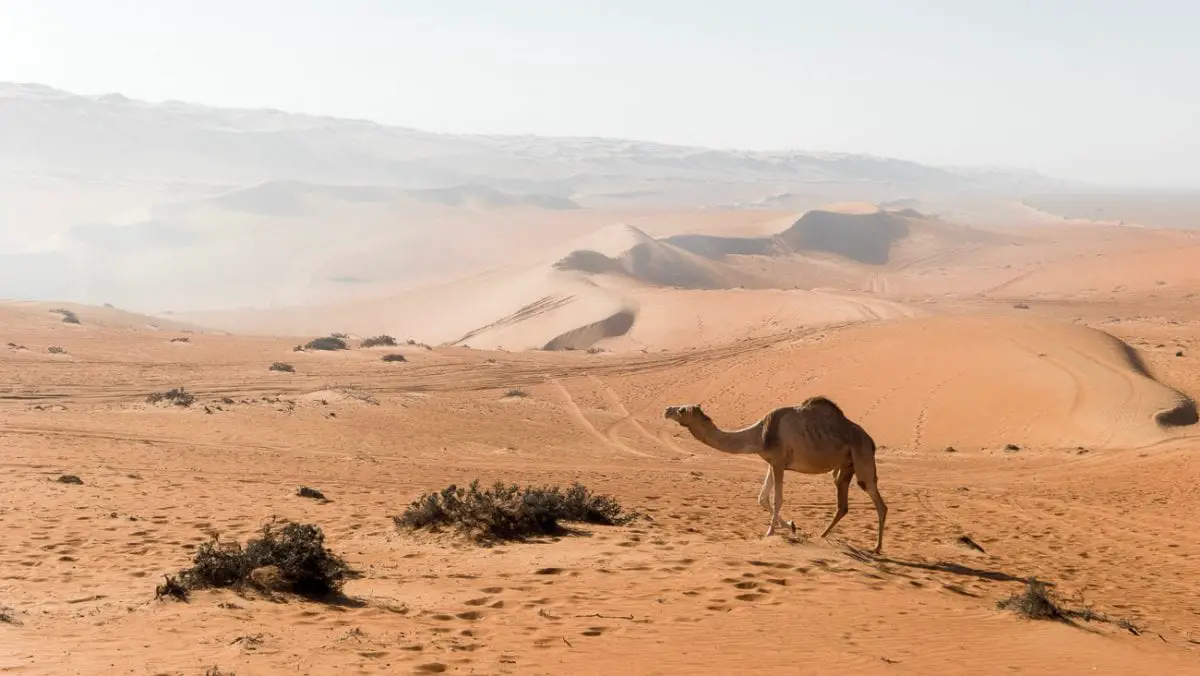 I remember once reading an article about a road trip through Oman, and it sounded like such an adventure.
This small Middle Eastern country is quite surprising. It has lovely cities, ancient sites, expansive rust-coloured deserts, and turquoise-coloured waters backed by jagged beaches. Like other Middle Eastern countries, I expect that it's filled with amazing food and warm hospitality, too.
14. Argentina
I lived in Buenos Aires, the capital of Argentina, for 18 months and I still constantly think about returning to visit.
The 8th largest country in the world has so much to offer: a beautiful capital city reminiscent of Europe, an expansive north that's perfect for road tripping, incredible wine, the vast Patagonia wilderness and friendly people always up for a good time.
I've previously written a blog post about how to spend two weeks in Argentina that barely scratches the surface of everything that's wonderful about the country.
I would love to go back soon to visit Argentina and explore some areas that I didn't get to, like the Iberá Wetlands – as well as rediscover my favourite parts. Consider putting it on your list of dream travel destinations, too.
15. Ethiopia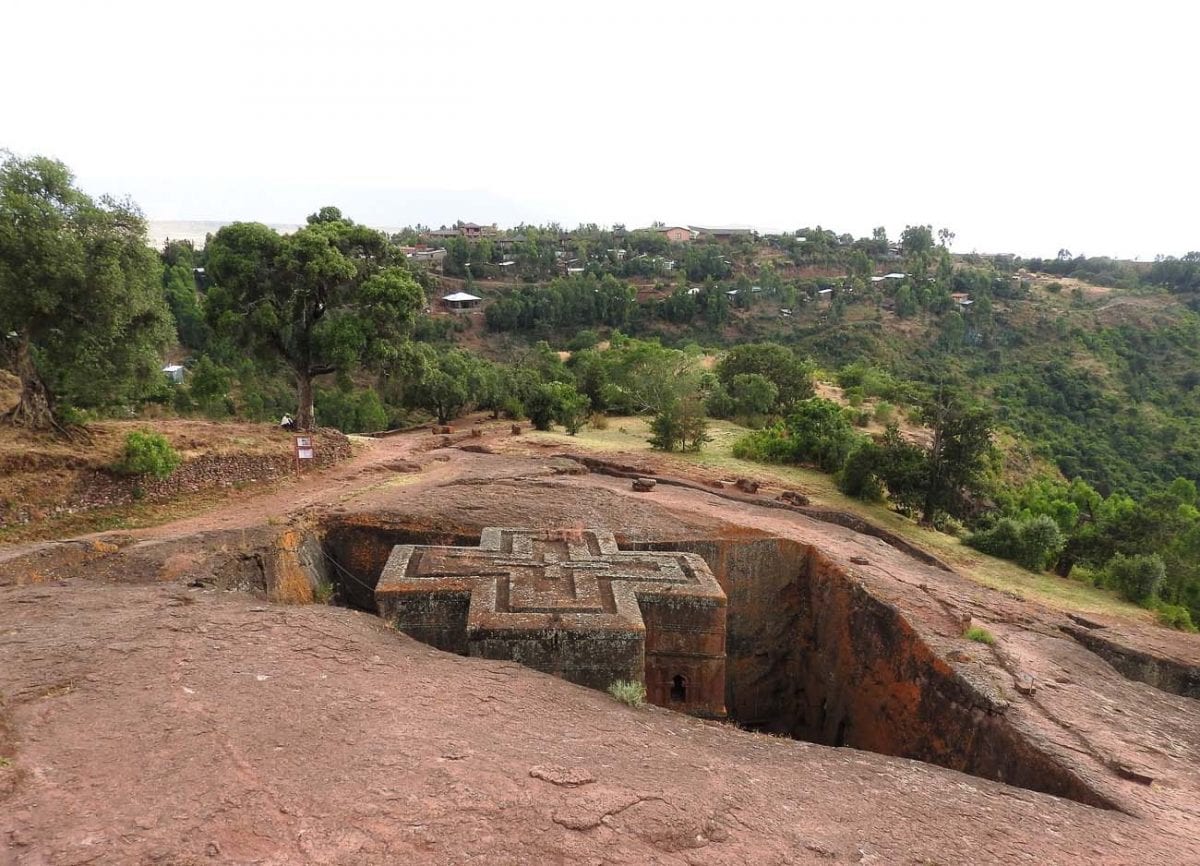 A country that sounds so fascinating – and one that's also become a bit of a hot spot in recent years – is Ethiopia.
The ancient traditions, churches carved out of rock, tribes of the Omo Valley and fiery Danakil Depression have put this intriguing country on my wish list.
With a visit to Ethiopia, I could also tie in a return trip to East Africa with my husband, given we'll be in the area. I'd love to take a road trip around Uganda, and climb Mount Kilimanjaro in Tanzania or Mount Kenya in Kenya. And I'd definitely end the trip with a few days on the beach in Zanzibar again.
This list gives me a lot to dream about! And with plenty of time to plan, I'm hopeful for some upcoming epic trips, once it's safe to travel again.
Now it's your turn! What dream travel destinations do you plan to visit when it's safe to travel again? Let me know in the comments below.
PIN IT FOR LATER: