Hands up if you love a road trip? They're one of my favourite types of trips. You can go at your own pace, stop at small restaurants to get a feel for a town and reflect on life while you're cruising down the open road. But, like every trip, some planning is required to make it go from good to great. Which is where this road trip packing list comes in.
I've collated my years of road tripping experience – through the U.S., Argentina, Mexico, Uruguay and Spain, to name just a few countries – and prepared a list of road trip essentials that will make the journey safer, more comfortable and super fun. There are the obvious items, but also some things that you may not have thought about. I've also got some handy tips to help you before you even get on the road.
So, grab your keys and let's go! PS. You can download this as a road trip packing list printable.
If you want to keep this road trip packing list for later, simply click the "Save" button on one of the images below to save it to Pinterest.
This blog post may contain affiliate links, meaning if you book or buy something through one of these links, I may earn a small commission (at no extra cost to you).
Tips for road trip planning
I'm a type A planner. I love lists, I love checking things off lists. I even make lists of the lists I need. But even if you don't have the same personality as me, I guarantee that taking time to plan your road trip will make it even more epic.
Tune up your car before you go
The first thing on your road trip checklist should be making sure your vehicle is ready for the road.
Around 1-2 weeks before your road trip, check your car. Check your oil, make sure the water levels are good, pump up the tyres if needed, and check your spare tyre is where it should be – and that it's in good condition. Preparing your car for a road trip is essential.
If you're going on a long road trip, take it to a mechanic to get a full service. We did this with our F150 truck before we ventured off on our 4.5-month USA road trip.
When you're renting a car, you're relying on the rental company to ensure the car is up to scratch. But it doesn't hurt to check the oil and water levels yourself before you drive off. Take photos of the car, including close-ups of any previous damage, however minor it may seem.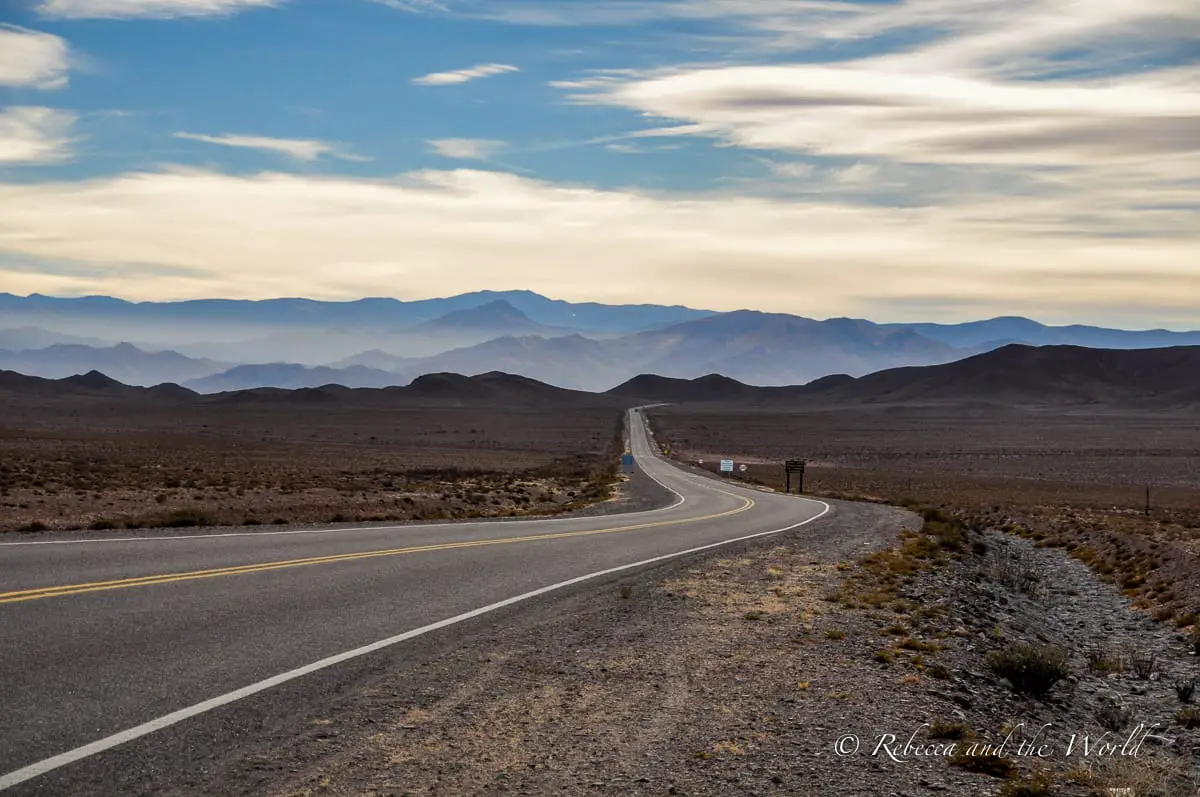 How to pack for your road trip
If you haven't already guessed yet, I'm very thorough when it comes to making packing lists and packing in the most efficient and effective way. That applies to what to pack for a road trip, as well as how to pack.
Packing for a road trip may seem like a no-brainer, but trust me, there are a few tricks. I always have three different road trip bags:
A suitcase or large duffel bag – this is for all our clothes (which are always packed inside packing cubes, too! Sometimes we've even used compressor bags with a small portable pump to save space for bulkier items like jackets). Depending on how long we're going for, my husband and I will either share or have a bag each. If this bag is on wheels, even better. I find that a soft-sided bag is better than a hardshell suitcase for road trips, because you can stuff it in to spaces.
An overnight bag – if we're staying somewhere for only a night or two, I pull out only what I need from the suitcase and put it in the overnight bag. This means I don't need to lug a suitcase with stuff I don't need.
A daypack – into this goes all the stuff I'll need easily accessible in the car – our camera, notebook and pens, wallet, hand sanitiser and so on. If we're hiking in a national park, all that stuff gets dumped out and in goes my water bladder, sunscreen, snacks etc. You'll need one of these for each person.
Anything else that's not clothes goes into one or two clear stackable containers. I've also seen some people organise their road trip essentials in small drawers that stay in their boot/trunk. They simply pull out the drawer with the stuff they need for that night. Trunk organisers are also very handy.
For toiletries, I prefer a hanging toiletry bag because it's easier to hang over the back of a door or off a sink rather than putting it on a dirty petrol station toilet floor. I love this one that we took on our U.S. road trip – it's quite big but it fit everything the two of us needed for 4.5 months.
Whatever you choose to use, spend some time thinking about it in advance – it will help organise your space and you won't end up rifling through everything just to find one item.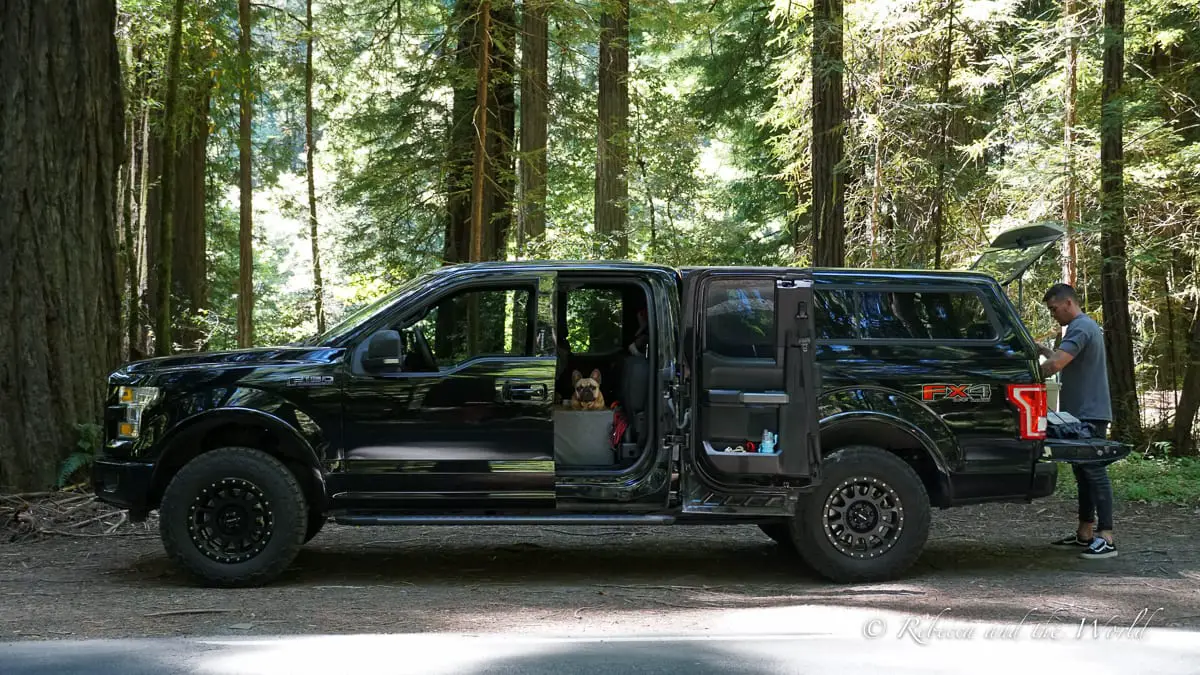 Download some apps
Make sure you have the apps that you'll need downloaded before you get on the road. A few I like:
Roadtrippers: Great app for U.S. road trips with plenty of recs for what to see along the way, where to eat and where to stay. Includes a road trip planner so you can save points of interest.
Google Maps: This is my preferred mapping tool. I spend some time saving places of interest and plotting our route before we go. Maps.me is another recommended app that allows you to download maps offline. I've never used it, but I know a lot of others like it.
Booking.com: If you're after a last-minute hotel, this is a good app to jump on. It's the site I use to book most of my accommodation when travelling.
Now that you've got your planning done, let's get stuck into what should be on your road trip packing list.
Documents to take on a road trip
First up, the documents you don't want to leave home without. Here are the things to bring on a road trip so you don't get caught out.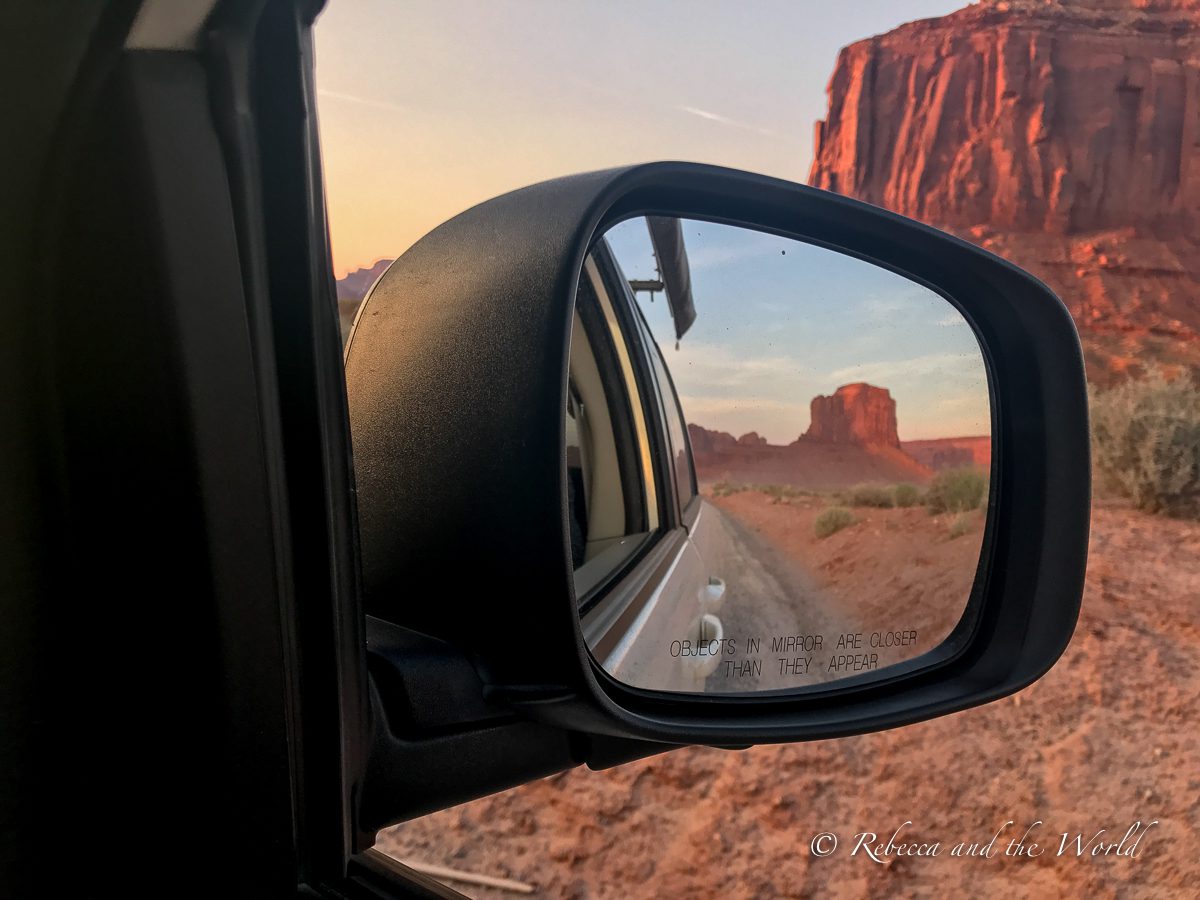 Road trip safety essentials
There are a few road trip essentials you should pack to keep you safe. Here are the items I never road trip without, plus a few extras for peace of mind.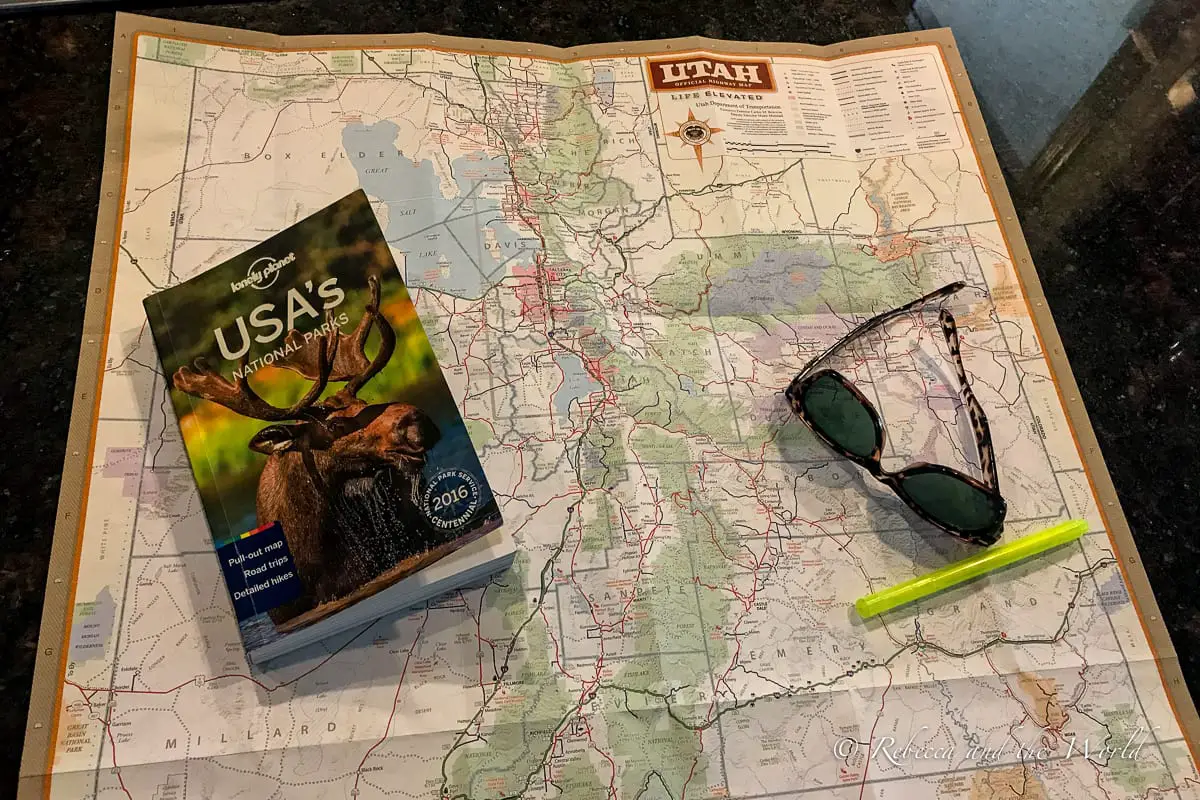 Personal items to bring on a road trip
Now that we've gone through the stuff you need to pack for your car, here's the stuff you need to pack for yourself and your fellow roadtrippers.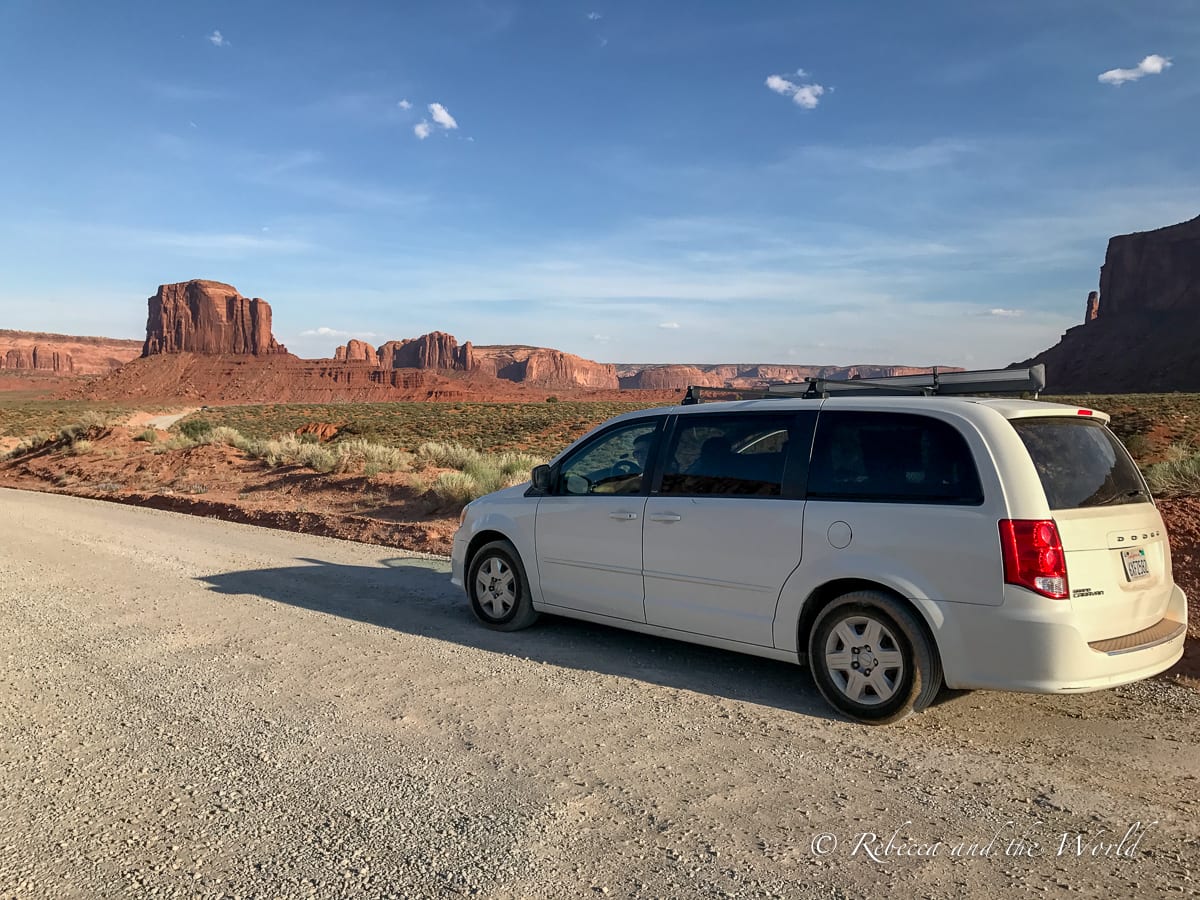 Entertainment essentials
Now let's get into the fun stuff that should be on your road trip packing list! Road trips can be long so you'll need a few things to keep you entertained.
Kickass playlist: It's always my husband's job to prepare the music for parties, having guests over, any occasion, really – including road trips. He does an awesome job at pulling together the right mix of road trip classics, belt-em-out ballads and hits from our teenage years. The best road trips have an accompanying soundtrack, so spend some time perfecting it before you hit the road!
Podcasts or audiobooks: For our U.S. road trip, we ended up listening to a tonne of interesting podcasts, particularly a lot of crime ones. Download a few before you leave on your road trip so you're not scrambling to download them in areas with limited coverage. I'm not an audiobook listener, but that could be another option.
Phone chargers and cords: Bring along the cords you need to charge your phones. And if you're renting a car, pack an auxiliary cable so that you can plug your phone in. Got a few in your crew? Pack a multi-port charger so you're not fighting over who gets to charge next.
Electronics organiser: Depending on how many cords and chargers you've got with you, you might consider keeping everything neat and tidy in an electronics organiser. I pack one of these every time I travel. I know where to find every cord and don't need to go hunting at the bottom of my bag or under the seat to find something – and my cords don't end up tangled.
Camera: A camera is a must for every road trip so you can capture your memories. I'm a fan of the Sony A6300. You might even want to bring an Instant camera for some retro images! I'm still considering getting a drone – those epic landscape shots make for great photos or video footage.
Books: If you don't get carsick, then pack a few books to pass the time.
Travel games: If you're planning a road trip with kids, some travel games are going to be a sanity saver. Download some on iPads or buy some old-school games. Or play the classics like "I Spy".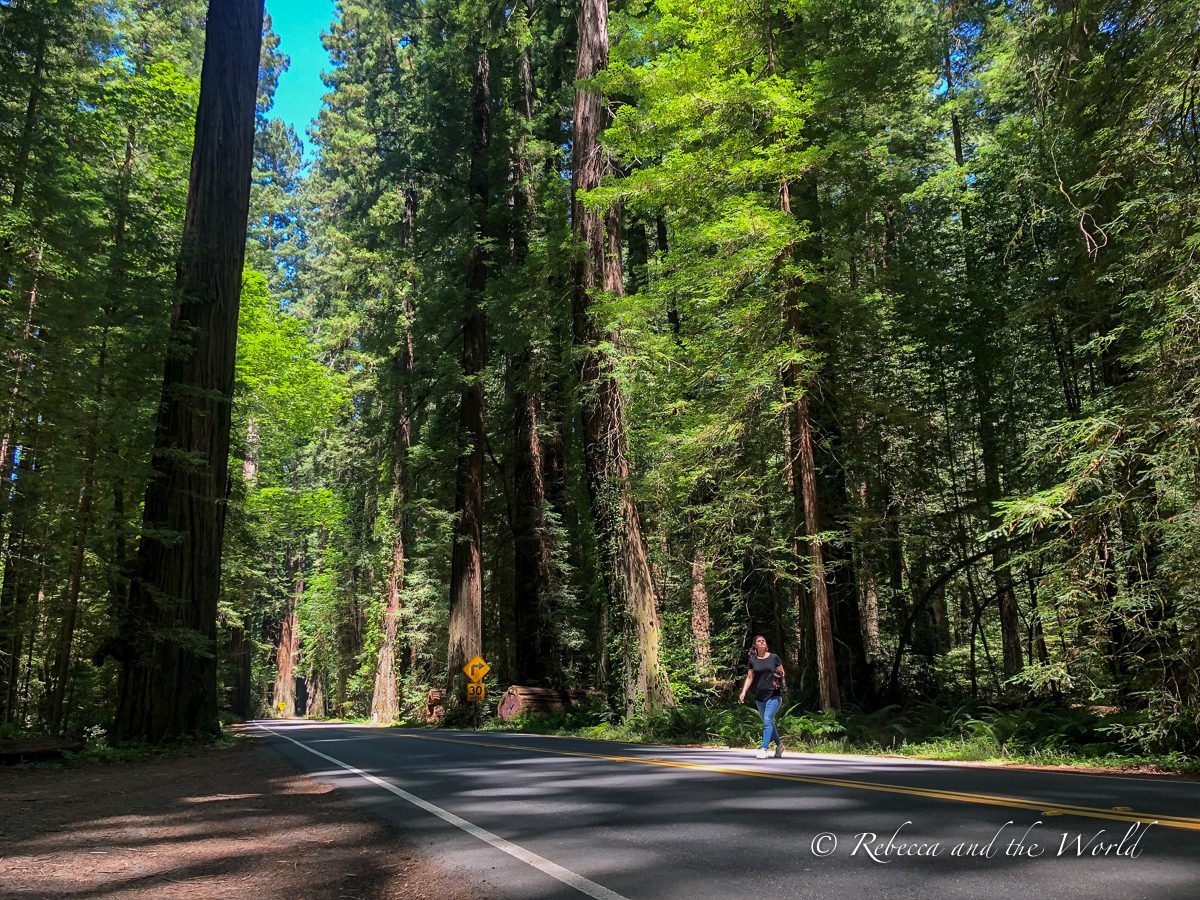 Road trip food
One of the worst things that can happen on a road trip is running out of food. Hangry road trippers do not make for a good road trip.
Before hitting the road, think about where you're going to eat along the way. This will determine what you need to pack. If you're eating at restaurants, then a small cooler bag is probably sufficient to keep snacks and drinks cold. If you're making your own meals or car camping, then pack an Esky or larger cooler and fill it with ice.
Make sure you've also packed environmentally-friendly utensils like this plate set, a bamboo cutlery set and metal straws. Collapsible food containers are good for leftovers and don't take up a lot of space when they're not being used. These reusable bags are great for storing snacks. A corkscrew and can opener may be handy.
Take a reusable water bottle per person and fill them up at petrol stations. If there's nowhere to get drinking water, then buy large bottles of water rather than the small 500ml bottles to save on plastic. A travel mug is handy for coffee drinkers. If you're packing soup or a lot of coffee, then a thermos is a good item to bring – of course, it can also keep liquids cold.
When it comes to road trip snacks, it's always best to stock up in advance. Stopping at gas stations every time you get hungry can get expensive.
While you shouldn't deprive yourself of chips and chocolates, pack some healthy road trip snacks, too, like:
Mixed nuts
Energy bars or protein bars like RXBARs
Cut up carrots or apples, grapes, blueberries, cherry tomatoes
Crackers and cheese
Hummus
Homemade sandwiches
Pretzels or popcorn
Dried fruit
Sliced meats
Hard-boiled eggs
Peanut or other nut butters
Rice cakes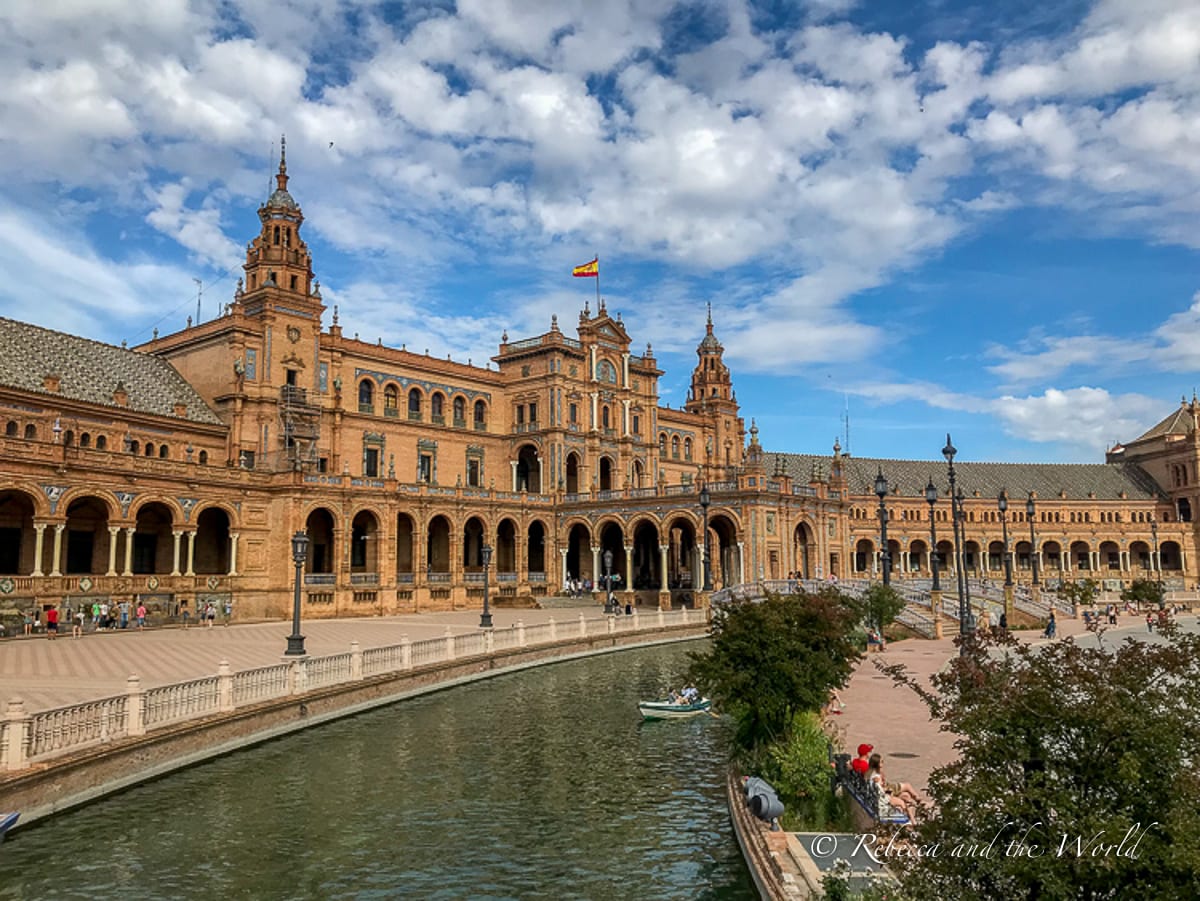 Extra things to pack for a road trip
As we near the end of this road trip essentials list, here are a few things that you might not have thought about.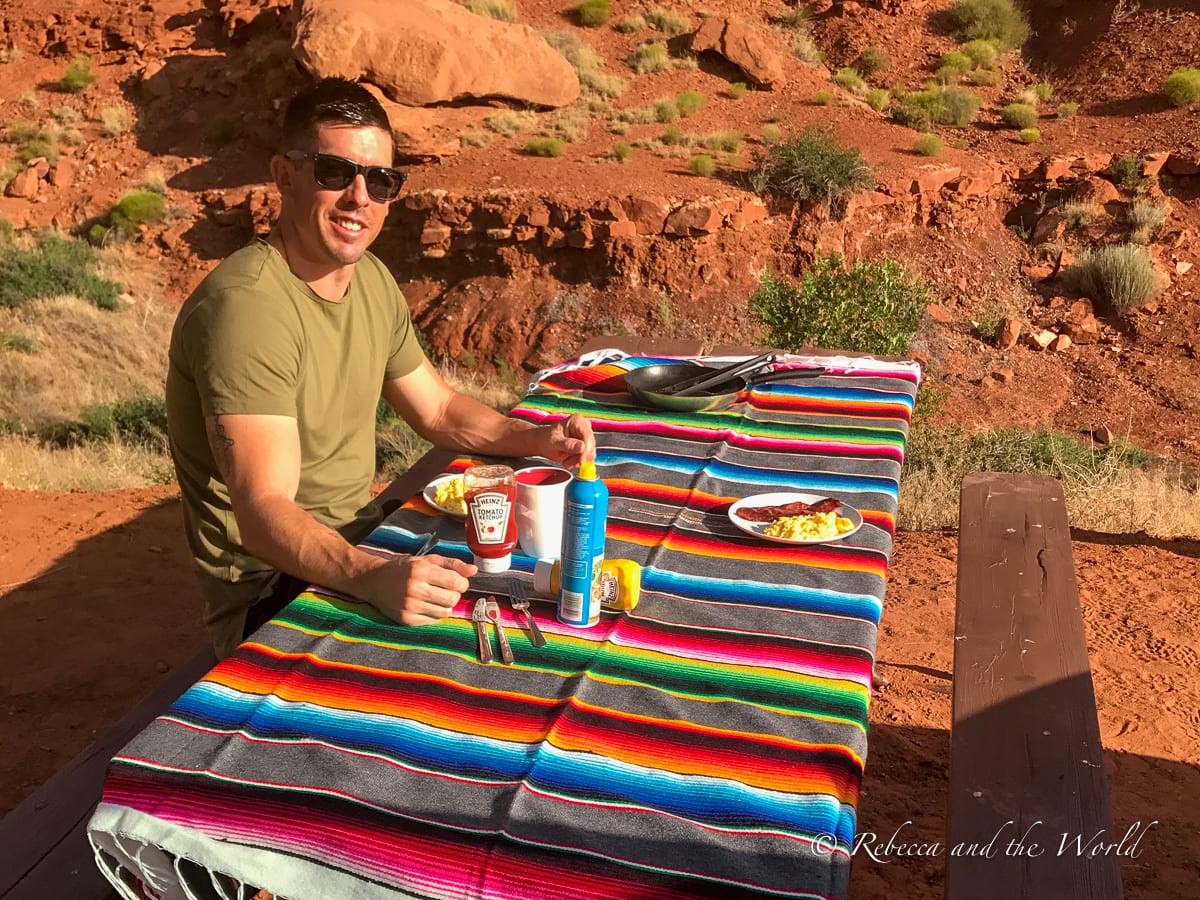 Road trips with pets
One final section for those who are road tripping with pets. We took our pup Diego on our U.S. road trip and he had an absolute ball! Here are the essential items that we couldn't have gone without.
Car seat: Not all dogs will need this, but because Diego is small, we brought along this car seat to keep him safe. He slept in it and it also allowed him to be up higher to see out the window. It's now in our living room and he still sleeps in it! For larger dogs, this hammock-style seat cover is also good for keeping your seats free of fur and also covers the whole back area so your little furball doesn't fall off the seat. Or you can simply buy a lead that locks into the seatbelt.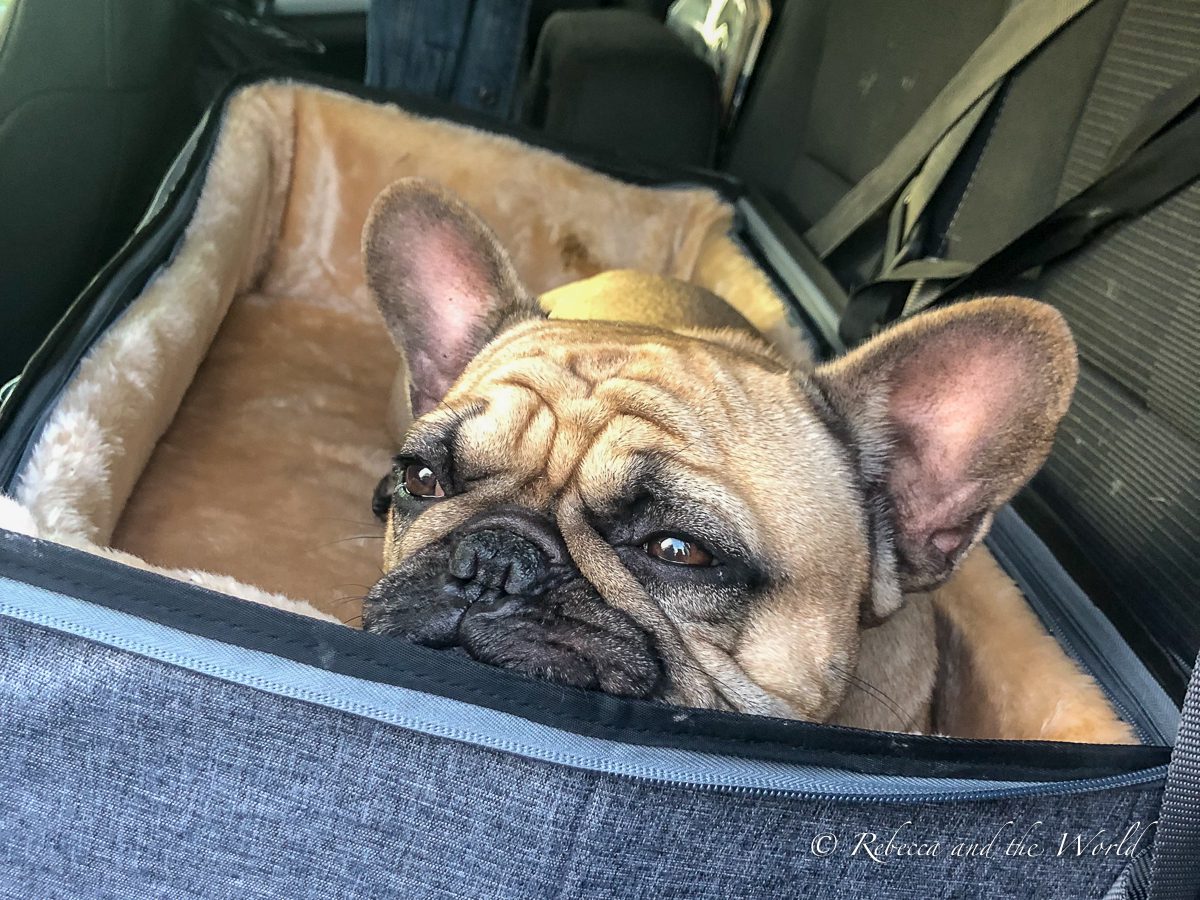 Waste bags: Most road stops have an area for dogs, but make sure you pick up after them. A stash of biodegradable waste bags is essential.
Food containers: Make sure you've got enough food to last for the road trip, and pack it in sealable containers. Don't forget a water bowl. We have a collapsible water bowl as well as this water bottle that has an attachable bowl and mist sprayer for hot days.
Treats: Bring along their favourite treats to keep them happy.
Towels: For when your dog inevitably jumps into that pretty little lake you're picnicking beside.
Collar or harness and lead: Fido will need to stretch his legs, too. Pack a lead so you can take him for a walk at road stops.
Toys: Dogs get bored too, so pack a couple of their favourite toys to keep them entertained.
Brush: If your dog sheds, pack their brush to keep them groomed on the journey and get rid of the excess hair that will end up on your car seats.
Lint roller: This isn't for the dog, of course – it's to keep your clothes and car seats free of dog hair.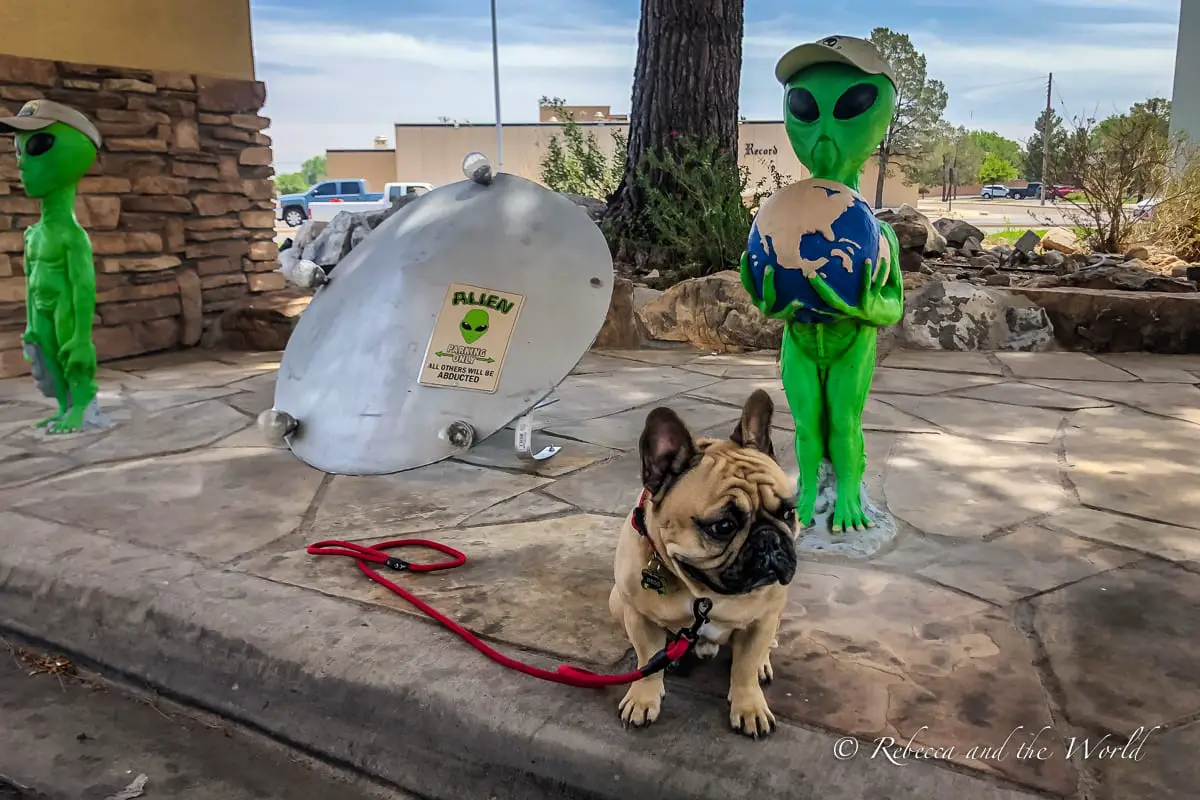 I know this list is long, but you can whittle it down to what's necessary for your road trip. Don't forget that you can download and print this road trip essentials list for yourself. Happy road tripping!
What else would you add to this road trip packing list? Let me know in the comments below!
PIN IT FOR LATER: