Think of wine in Argentina and I'm fairly sure most people will immediately name Mendoza as the top spot for production. That's probably a good thing, because it means that the Cafayate wine region is still a well-kept secret – but surely not for long.
Located in the north of Argentina in Salta province, Cafayate is famous for the Torrontés grape variety, native to the country. This grape has a particular love for north Argentina's dry desert and altitude (Cafayate sits at 1,700 metres above sea level), and it ends up as a fresh, smooth white wine. When we moved to Argentina, discovering this white wine was a highlight, and it's now my white wine of choice.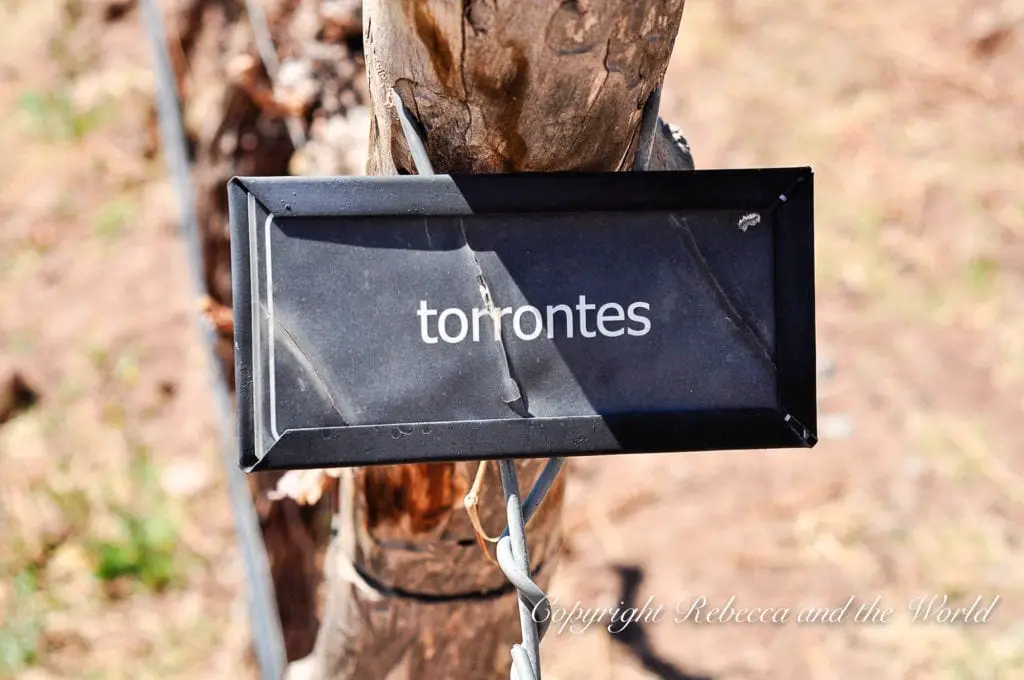 While planning for our trip to north Argentina, we focused on having enough time to visit a number of wineries in the region. We spent two days exploring Cafayate and dropped in to sample wines at a few bodegas. What we found, amongst the dusty vines and mountain views, was a wine region with few crowds and intimate tastings.
It's also an easy area to get around: most of the wineries in Cafayate are located close to the town centre, so you can easily walk around. For wineries further out, hire a bike or drive as we did (responsibly, of course!).
Here are some of my favourite wineries in Cafayate. I used to include the prices of wine tastings in Cafayate, but prices fluctuate far too much in Argentina for me to maintain accuracy! However, you'll find wine tastings to be either free in Cafayate or very reasonable at only a few dollars.
This blog post may contain affiliate links, meaning if you book or buy something through one of these links, I may earn a small commission (at no extra cost to you).
Cafayate travel guide
Before I tell you where go wine tasting in Cafayate, here's some information so you can plan your trip. I've also got a full guide to planning a trip to Argentina with tonnes of handy travel tips.
How to get to Cafayate
The closest airport to Cafayate is in Salta, the capital city of Salta province in the north of Argentina. Flights run daily from Buenos Aires. Aerolíneas Argentinas flies daily to Salta, as does low-cost carrier FlyBondi.
I highly recommend making your trip to Cafayate part of a broader road trip through the north of Argentina – it remains one of the best road trips I've ever done and I could wax lyrical about the astounding beauty of this region (go check out my post on north Argentina for all the details).
Hire a car in Salta and get on the road to Cafayate, a 3-hour drive. Check car rentals here.
If you're not comfortable driving, buses run from Salta to Cafayate daily (four hours).
If you feel like torturing yourself to save a little money, you can take a bus from Buenos Aires to Cafayate. The journey takes around 20 to 25 hours.
The best time to visit Cafayate
You can visit Cafayate year-round, as the weather is generally pleasant all the time. However, the best time to visit Cafayate is from early October to late April. December and January are the hottest months, and also the months with the highest rainfall.
Like in Mendoza, the harvest happens in March. This is a great time to visit Cafayate, with seas of green vineyards to be seen and plenty of action.
We visited in September so we didn't see full, lush vines, but for us the weather was pretty much perfect, with warm, sunny days and coolish nights. There was also hardly anyone around so we often had tasting rooms all to ourselves!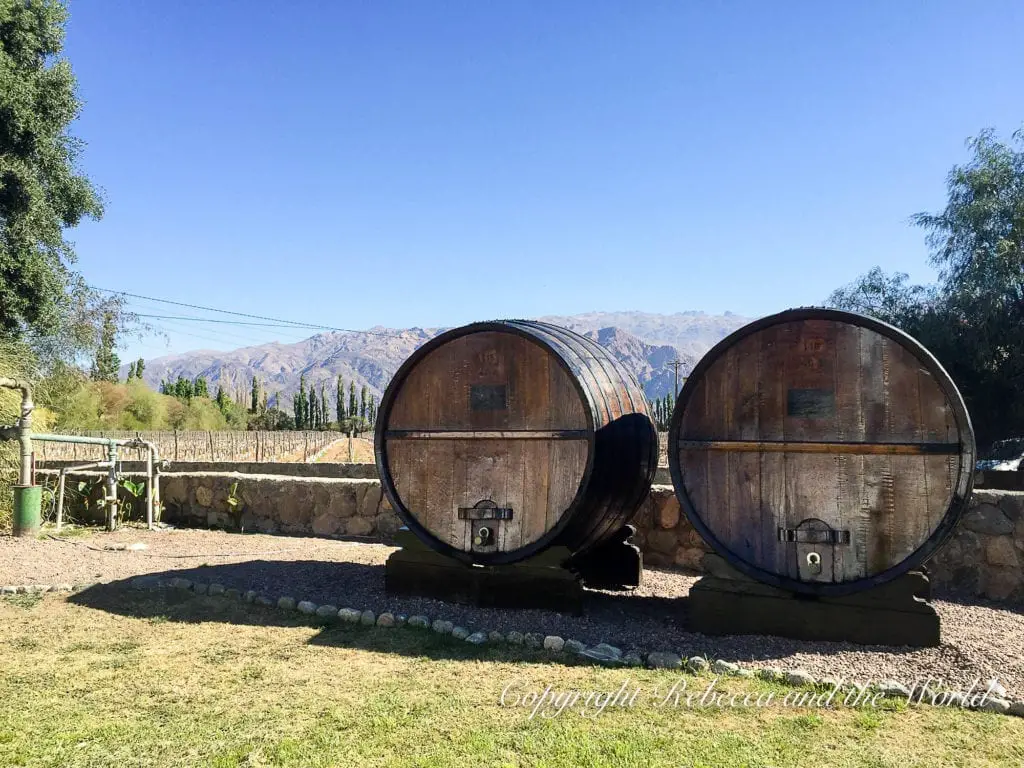 Where to stay in Cafayate
There are so many gorgeous hotels in Cafayate, from rustic accommodations in historic buildings to luxury resorts. Here are a few recommendations.
Splash out for a room at Grace Cafayate (Ruta Nacional 40, Km 4340). This is where we stayed during our visit to Cafayate. It's located in a winery and has comfortable rooms (ours had a huge bathtub). Book your stay at Grace Cafayate online with Booking.com or HotelsCombined to get the best rates.
Villa Vicuña comes highly recommended. This boutique hotel has only 12 rooms in colonial Spanish style. Expect amazing service, from what I hear! Check rates online at Booking.com.
Hotel Asturias is just 50 metres from Cafayate's main square. The hotel is in a large country house and has a pool. Make your booking today on HotelsCombined.
The best wineries in Cafayate
Before I list out my favourite wineries in Cafayate, here's a map of everywhere I've mentioned in this post, as well as a few tips to keep in mind when wine tasting in Cafayate.
Map of the best Cafayate wineries
Things to know before visiting Cafayate wineries
A few things to know before you start planning out your wine tastings in Cafayate:
You don't need a reservation at most wineries in Cafayate to do a wine tasting – simply turn up and start sipping!
Many wineries offer free tastings or for a minimal fee, as I mentioned above. I'd list those fees throughout here, but I find that prices change way too quickly in Argentina, so I don't want to lead you astray!
Most wineries offer tours, but if you're anything like me, the information all starts to sound the same, and let's face it: I'm just there to taste the wine! If you're the same, then pick one or two wineries that you think you'd like to learn more about and take a tour there, and then focus on just wine tasting at the others.
Buy your favourite bottles when you're at the winery. We were so bummed when we fell in love with a particular Piattelli wine and then discovered we couldn't find it anywhere, not even in any wine stores in Buenos Aires!
San Pedro de Yacochuya
You'll need a car to get here, or prepare for a fairly long hike on a bike. The bodega is in a stunning location at the base of the mountains, and its vines are 70 to 100 years old. Their Torrontés is a refreshing delight, and a bottle I consistently go back to.
Address: Ruta Prov. Nº 2, kilometre 6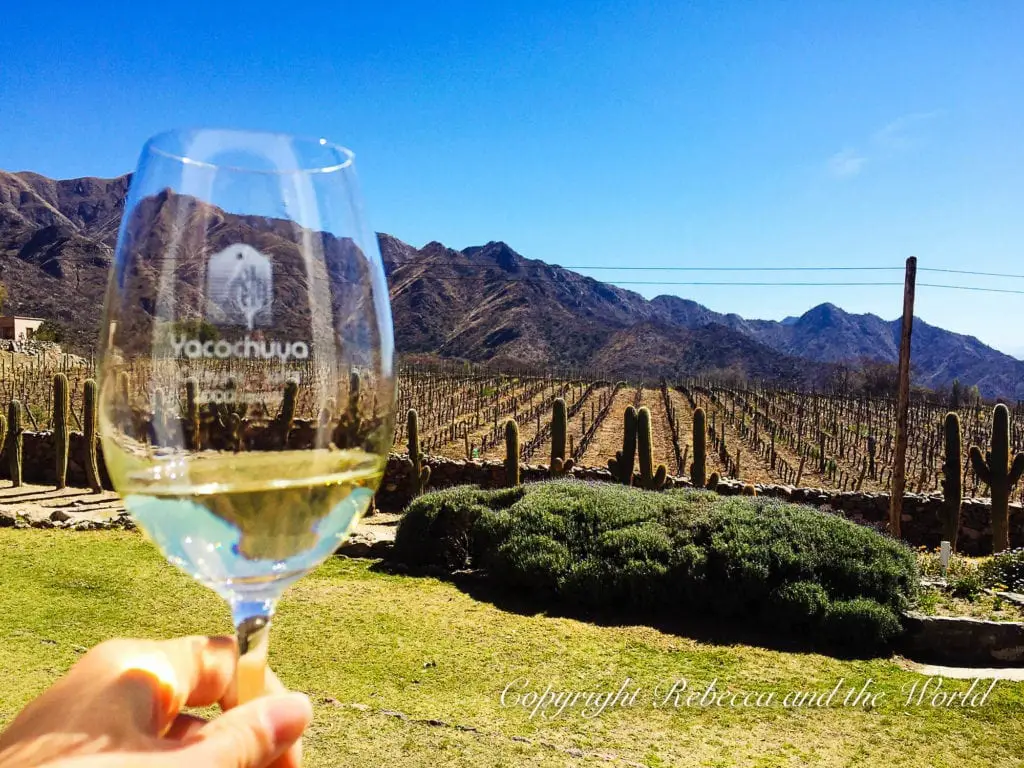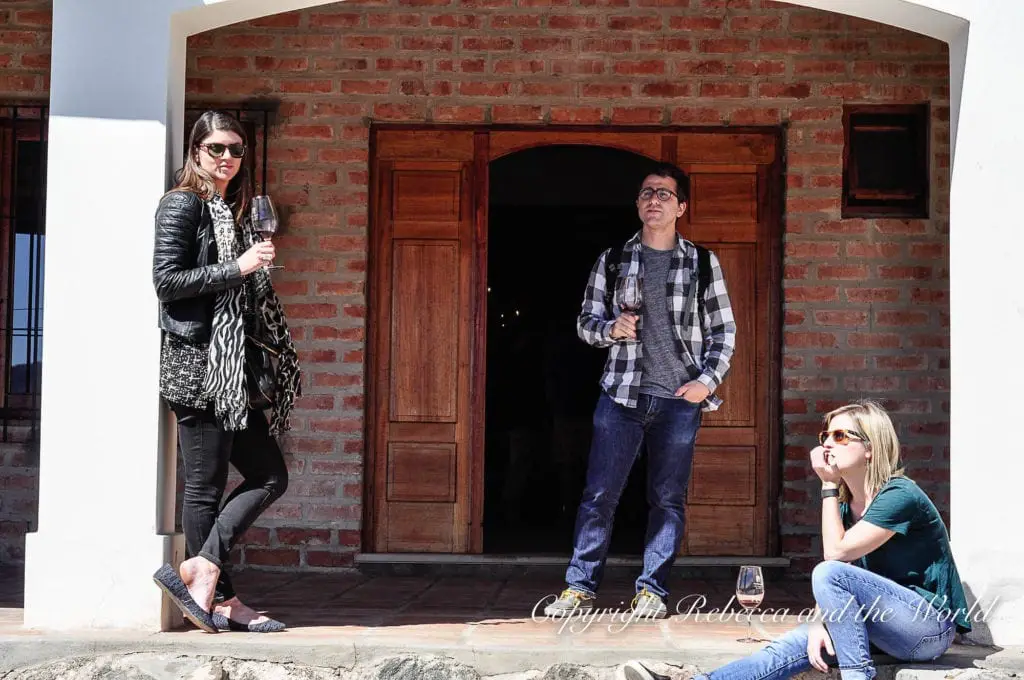 Piattelli Vineyards
A beautifully built and more commercial winery, Piattelli is a great place for lunch. It's one of the newer wineries in Argentina.
We skipped the winery tour here and instead indulged in delicious pasta and desserts and, most importantly, their 2014 Grand Reserve Malbec. We've been searching for a bottle of this wine ever since but have had no luck finding one inside or outside of Argentina. This is the reason why I recommend you buy the bottles you love direct from the winery!
Address: Ruta Prov. Nº 2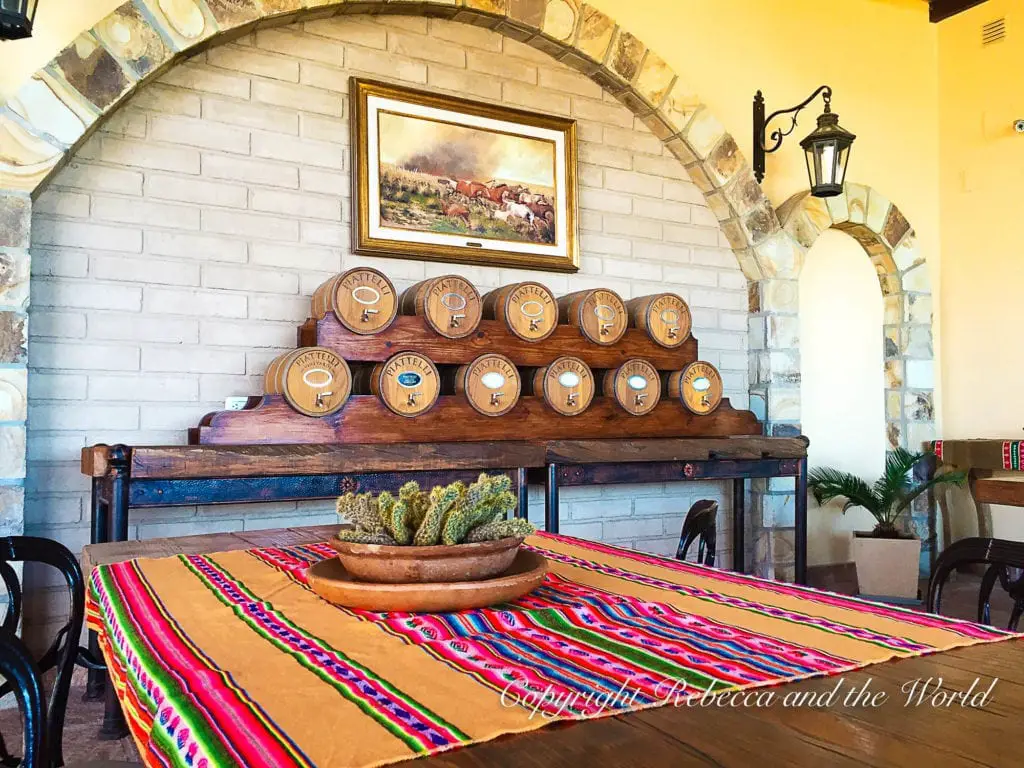 El Esteco
Coming in to Cafayate along Argentina's famous Ruta 40, El Esteco is the first winery you're likely to see. We opted out of the wine tour and went straight for a tasting of their Don David and Ciclos lines. Wine tasting prices are reasonable, and the pours quite generous.
You can book wine tastings at this Cafayate winery online.
Address: Ruta 40, kilometre 4343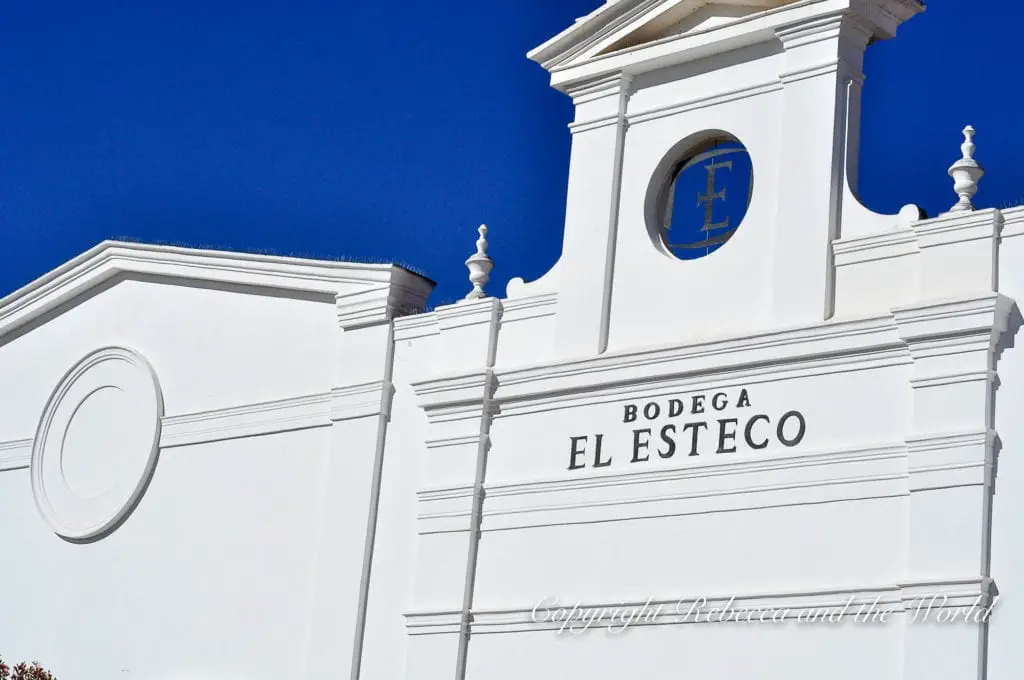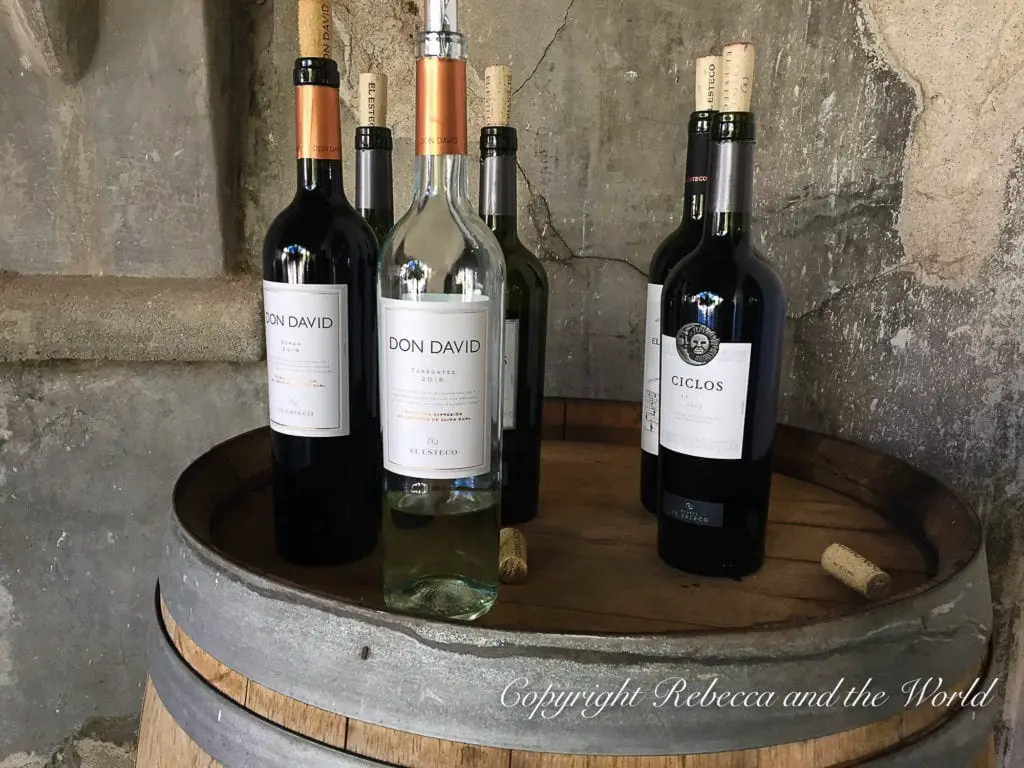 Bodega Nanni
Bodega Nanni produces organic wines right in the heart of town. The bodega offers two tastings: regular and premium, both for a reasonable price. The guide who led our tasting was very informative and it was a relaxed tasting session with a small group.
There's a garden area outside, so you can sit and enjoy another glass of wine when you've finished the tour.
Address: Silverio Chavarría 151
El Porvenir
El Porvenir was by far the best tasting experience for me. Located right in town, El Porvenir has a dedicated tasting room that was already set up for our group of four when we arrived. The guide was knowledgeable – and generous with her pours.
This is the only winery in Cafayate that we made a reservation for – but you don't have to. They have scheduled tours daily at 10am, 11am, 12pm, 3pm, 4pm and 5pm.
Address: Córdoba 32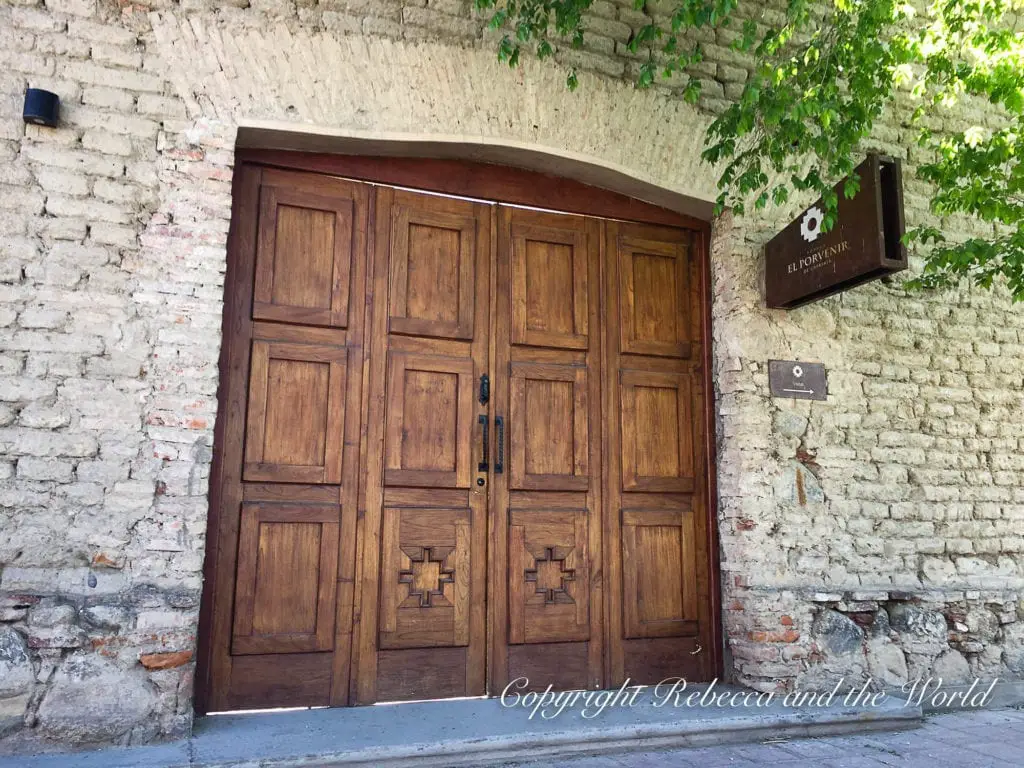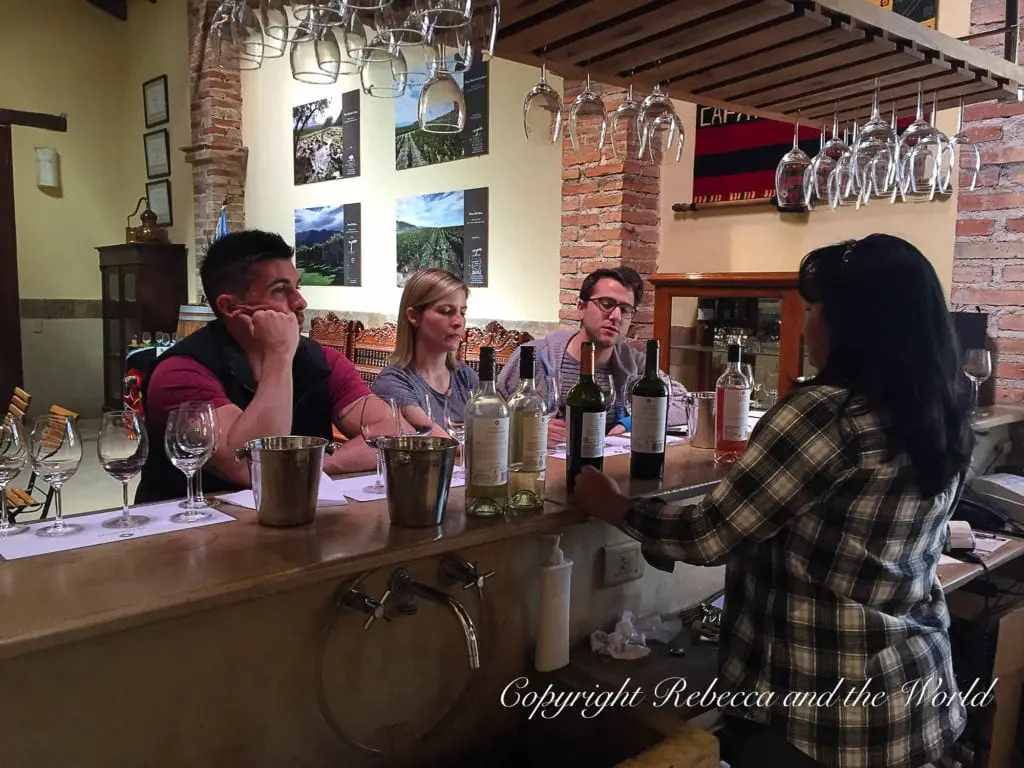 Chato's Wine Bar
It's not a winery, per se, but it is a great place to stop in, do a tasting of a variety of Cafayate wines from around the region and nibble on a picada plate (cheese and cold cuts). The owner and staff are very knowledge about Cafayate wine and can design a degustation to suit your wine style.
Address: San Martín 223
Bonus winery: Colomé
Ok, so this is technically not at all near Cafayate but it is a great experience!
Bodega Colomé is a three-hour drive from Cafayate, but if you're driving between Cachi and Cafayate, add this to your itinerary. The winery is about 20 kilometres off the main road on a bumpy, dusty track, but well worth it. This is one of the oldest wineries in Argentina.
You need to have an advance reservation for lunch, as well as for a guided tour of the astonishing James Turrell Museum. This museum focuses on light and perception in an utterly mind-blowing way. Plan to spend about 3-4 hours at Colomé (plus that travel time).
Address: Ruta Provincial 53, kilometre 20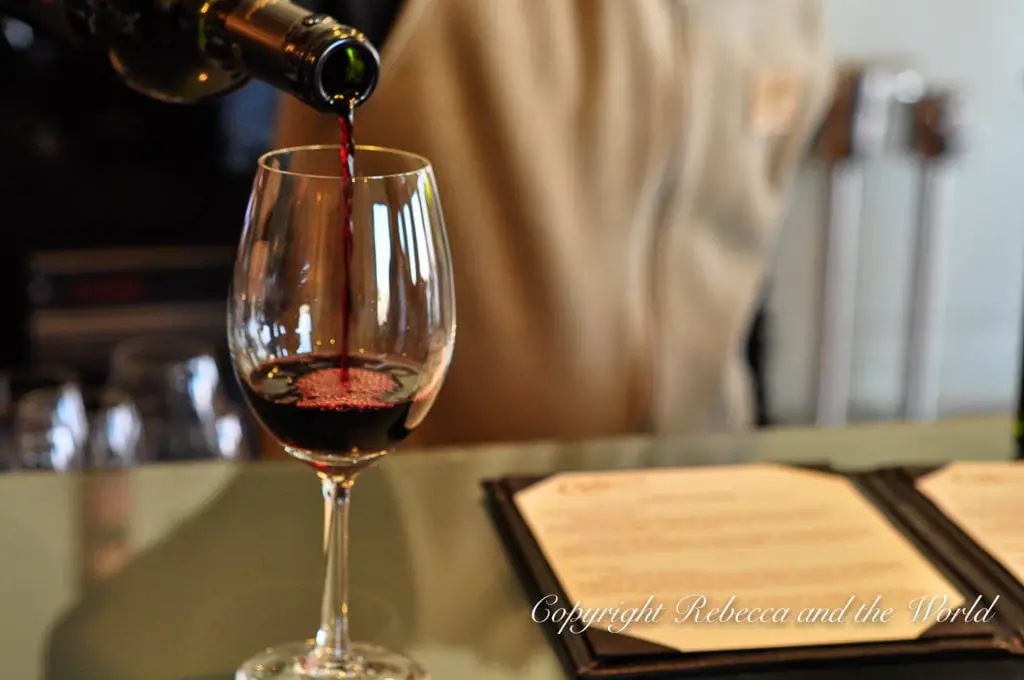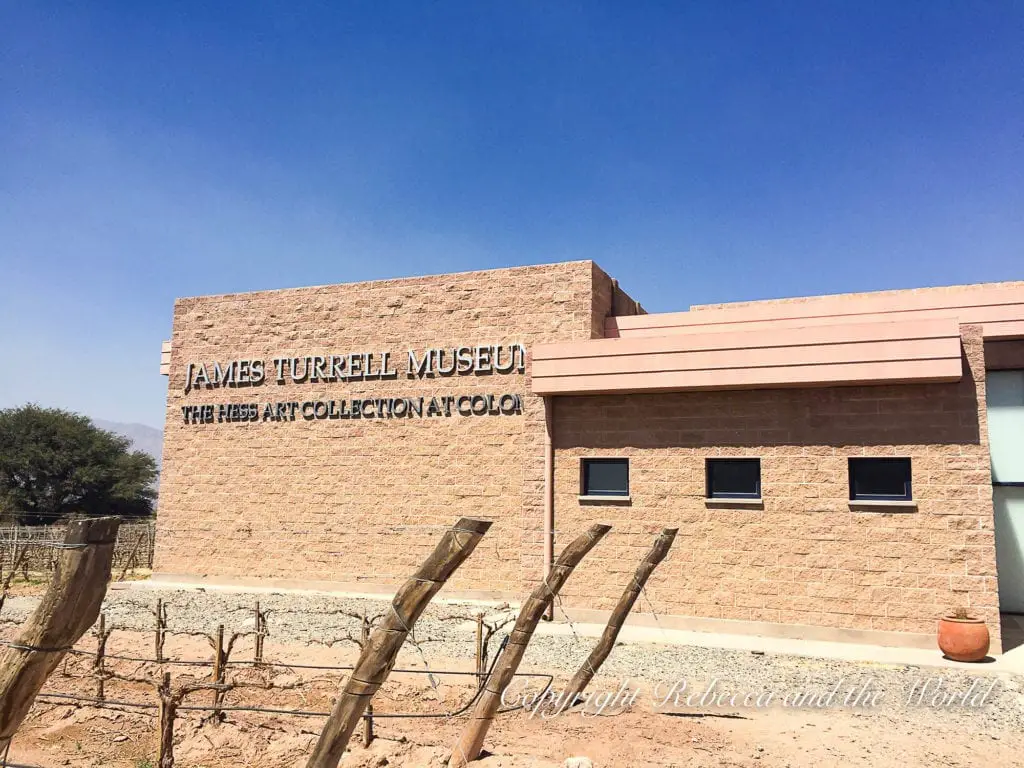 Other recommended Cafayate wineries
While we tried very hard, we just couldn't visit all the wineries in Cafayate! Other recommended wineries to look into are Finca Las Nubes (reservations required), Amalaya and Bodega El Transito.
Other things to do in Cafayate
While wine is a major drawcard of Cafayate, there are plenty of other things to do in Cafayate. Break up wine tasting with a few of these suggestions.
Eat all the alfajores
If you haven't tried these amazing Argentine sandwich cookies then you are missing out! In Cafayate I found them to be more "rustic" with a homemade feel to them. You can buy boxes of these sweet treats from the stores around the main square – you can't miss the enormous signs.
Try wine ice cream
If you like your wine extra chilled, then try wine ice cream. Yep, you read that right, in Cafayate you can try Malbec and Torrontes wine. The original can be found at Heladería Miranda, but of course everyone's serving it these days. It's definitely one of the more unique things to do in Argentina.
Nibble on goat's cheese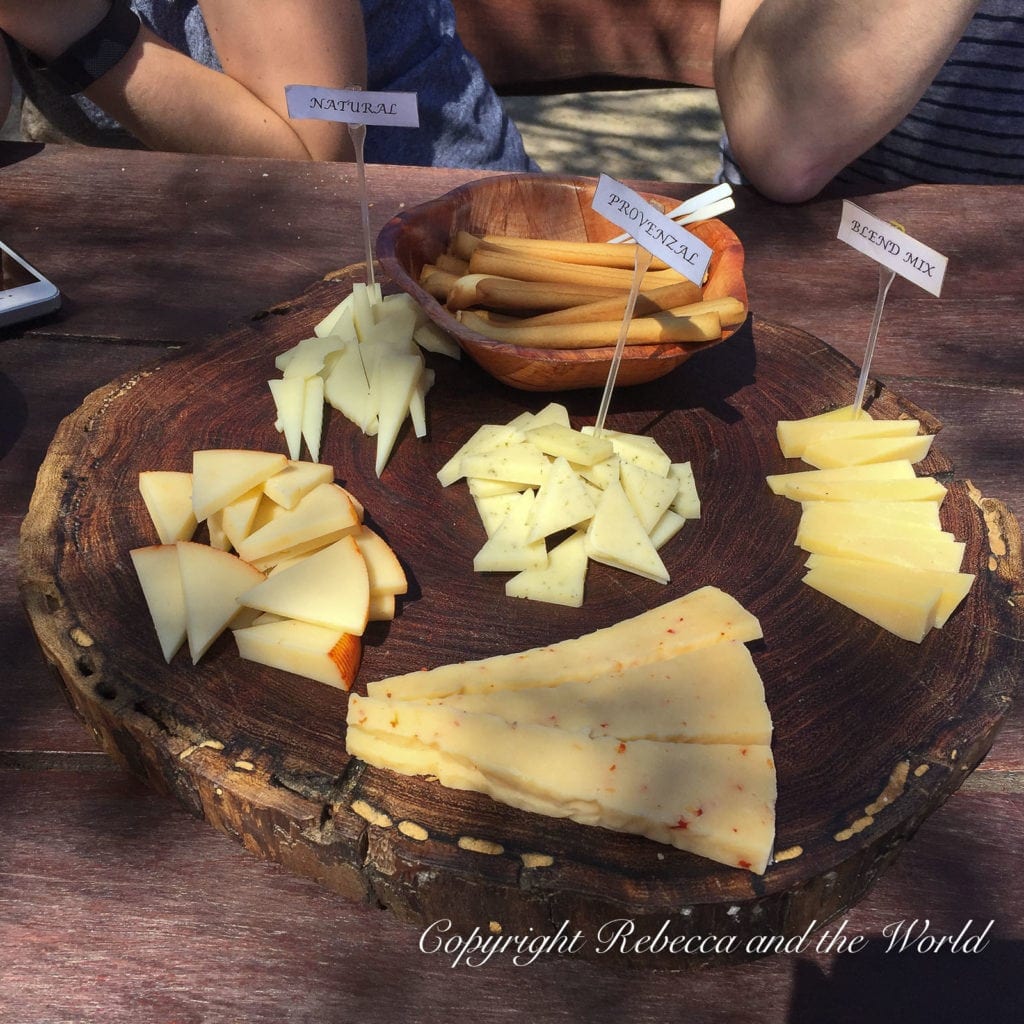 Try the cheese at Cabras de Cafayate, a goat farm on the outskirts of town. Take a tour of the farm or buy a few goat's cheeses to taste and grab a picnic table out in the sunshine.
Take a scenic drive
Got a few more days and wondering what to do in Cafayate beyond wine? My top suggestion: take a drive through the Quebrada de las Conchas, one of the most stunning drives. Visit the Garganta del Diablo, a huge cavern. Some people are even crazy enough to hire bikes and do this on two wheels, but I was happy to stick to four wheels!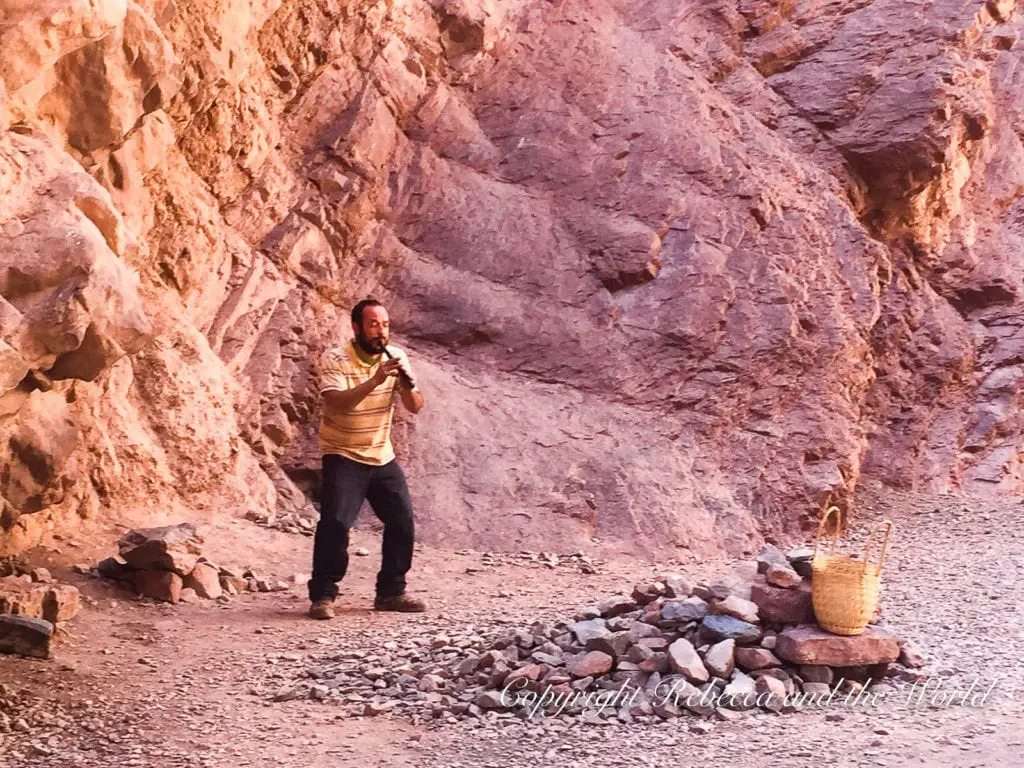 I hope this guide has got you inspired for your own visit to Cafayate!
Looking for more Argentina travel inspiration? You might also like these:
Would you visit the Cafayate wine region? Let me know if you need any help planning your trip, and drop me your questions in the comments below.
ARGENTINA TRIP ESSENTIALS
PIN IT FOR LATER:
Liked this post? Save this guide to wineries in Cafayate to Pinterest.