Papua New Guinea is a mystifying country to many people. Known as the Land of the Unexpected, this small Pacific nation has a reputation as "untouched", "exotic" and "frontier". And while these descriptors may be a tad clichéd, PNG is definitely a country for adventure travellers. There's a distinct lack of tourist infrastructure and travel is challenging, which means that pre-trip planning is required when you visit Papua New Guinea.
I lived in PNG for four years and, while I'm nowhere near an expert on the country, I have travelled a lot and have some practical travel tips and advice to get you prepared for travelling to Papua New Guinea.
Save this guide to visiting Papua New Guinea to read later by clicking the "Save" button on any of the images below to save the article to Pinterest.
This blog post may contain affiliate links, meaning if you book or buy something through one of these links, I may earn a small commission (at no extra cost to you).
1. You can get to PNG via Australia
One of the questions I used to get the most when I lived in PNG was where is Papua New Guinea? Surprisingly, this question came mostly from confused Australians when I'd be down in Brisbane for the weekend. Despite the fact that PNG is only a 3-hour flight from Brisbane!
But it wasn't just my fellow Aussies who were perplexed about the location of this small Pacific Island nation. I once had someone call me at work asking me to attend a West Africa conference. I think she was confusing Papua New Guinea with Guinea-Bissau?
If you're reading this blog post, though, I'm sure you have some idea of where PNG is because hopefully you're thinking about visiting or are already in planning mode for your trip to PNG.
Australia's closest neighbour is just 2,300 kilometres north. Papua New Guinea shares a border with Indonesia and then the Solomon Islands are just a little to the south-east. PNG is a country made up of islands – there's the mainland, where the majority of the population lives, and then a sprinkling of islands throughout the seas that surround.
Depending on where in the world you're coming from, the easiest way to get to PNG is often via Australia, with daily flights from Cairns, Brisbane and Sydney to the capital, Port Moresby. There are also direct flights to PNG from Hong Kong, Honiara, Singapore, Tokyo, Manila and Bali. (Note that most of these flight routes aren't currently operating due to the global pandemic.)
You can search Skyscanner or Kayak to research the best route from your country.
2. It's (almost) always hot and it rains year-round
The best time to visit Papua New Guinea is between April and October. PNG has a tropical climate, so there's rain throughout the year, but these months are the driest. Plan for rain regardless of the time of year, though!
Having said that, if you want to surf, then June to April is the best time to visit PNG. For diving, you can go year-round, but different areas have better visibility at different times of year.
Port Moresby and the coastal areas have an average temperature of around 28°C throughout the year, coupled with high humidity. The Highlands regions are warm but are cooler at night, so you'll need to pack a jacket.
I highly recommend timing your visit to PNG with one of the incredible festivals. The famous Hagen Show is in August, and the Goroka Show and Hiri Moale Festival are in September.  These festivals are one-of-a-kind and celebrate the hundreds of cultures throughout the country. Check out my post on my favourite PNG festivals.
During the wettest months, usually December to March, some tour companies don't operate at all, especially along the Kokoda Track.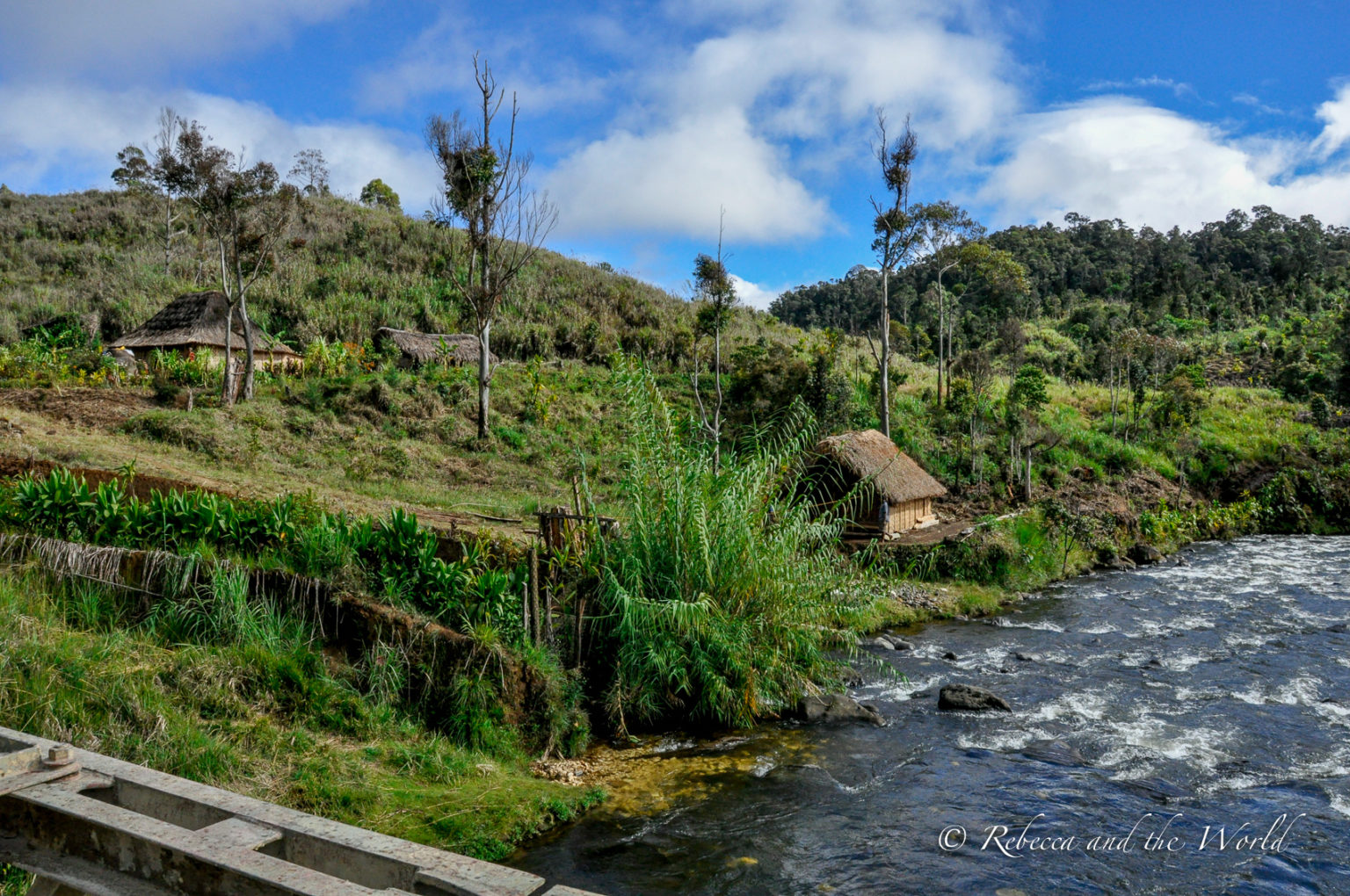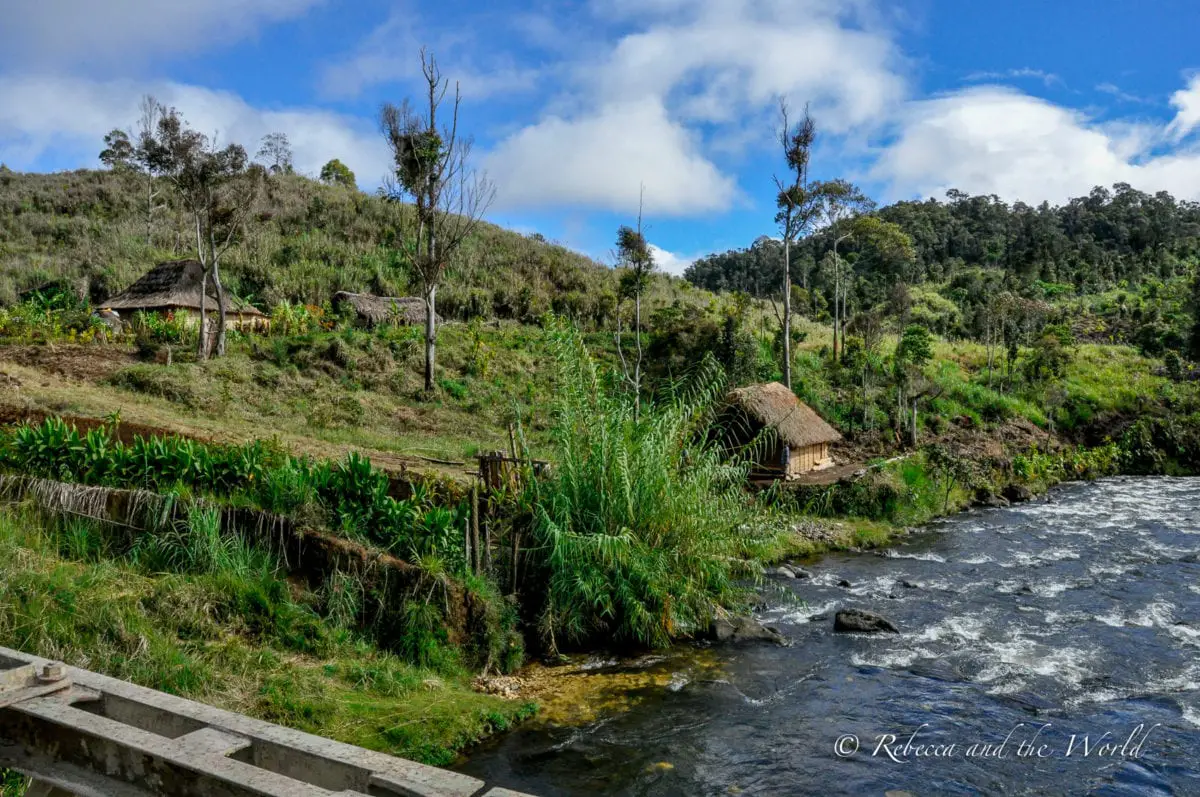 3. PNG has hundreds of different cultures, customs and traditions
With an estimated 7,000 different cultural groups that speak more than 800 distinct languages, PNG is a fascinating place to visit. And if you consider that the population of PNG is less than 9 million, these numbers are even more astonishing!
These cultures have distinct customs and traditions – an anthropologist's dream. Across the country, different regions are known for their specific bilas (costume), music and rituals.
In the Highlands, young Huli Wigmen boys grow their hair to produce ceremonial wigs, guided by rules and rituals that have been around for thousands of years.
Young Baining men in East New Britain are initiated into adulthood through an exhilarating firedance.
The Chambri people of the Sepik region revere crocodiles, believing that they are descendants of these reptiles.
These are just a few of the cultural groups of PNG – there are so many more across the country with intriguing practices to learn about.
For many tourists, it can be challenging negotiating the customs and making sure you don't put a foot wrong. For example, local women aren't able to go into the haus tambaran (traditional spirit houses), but foreign women are usually invited in. You also need permission to photograph these buildings. Pigs are of significant value across the nation, both culturally and monetarily. It's important to have at least a basic understanding of the cultures you're visiting, and come with a curious and respectful attitude.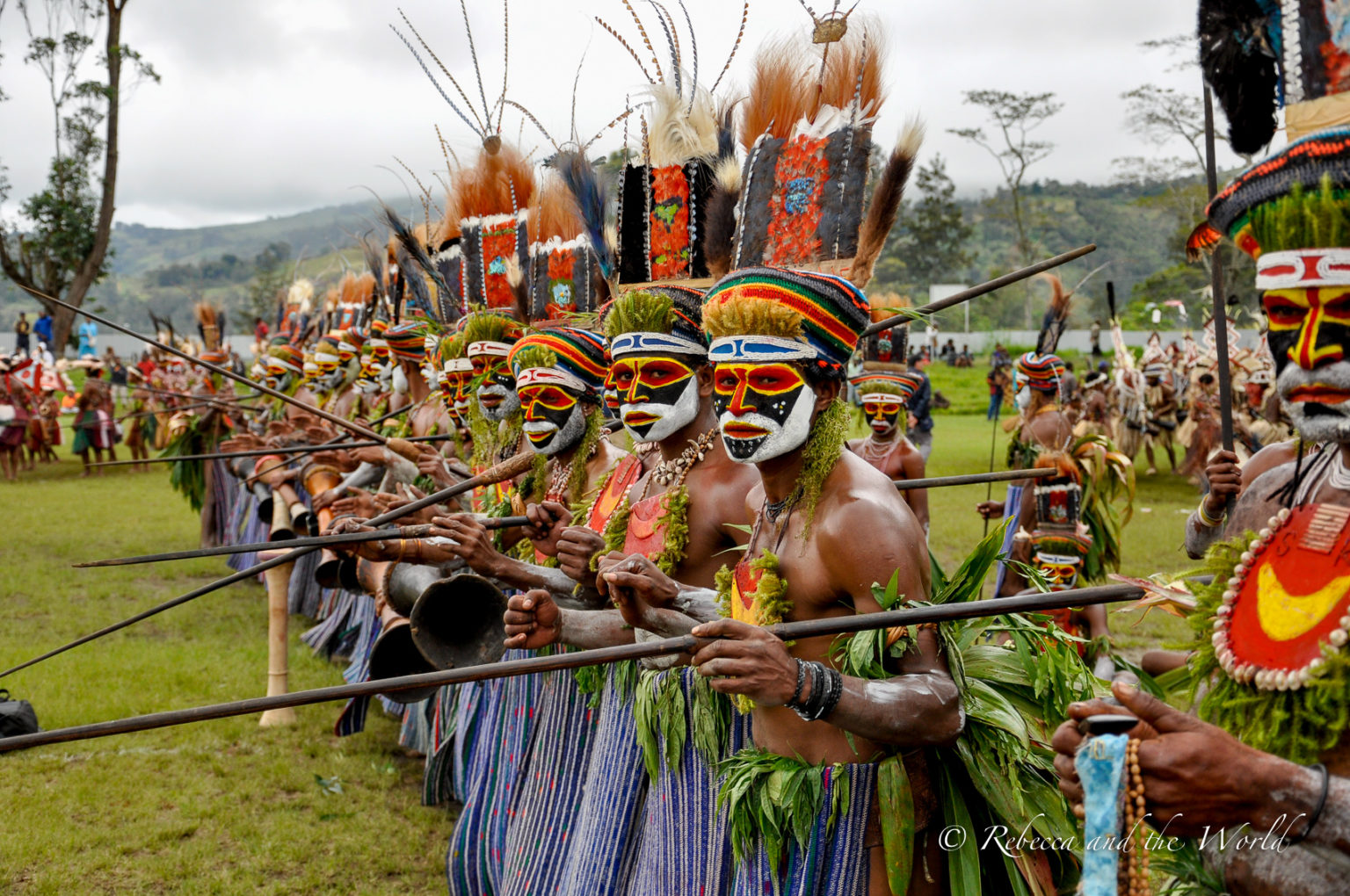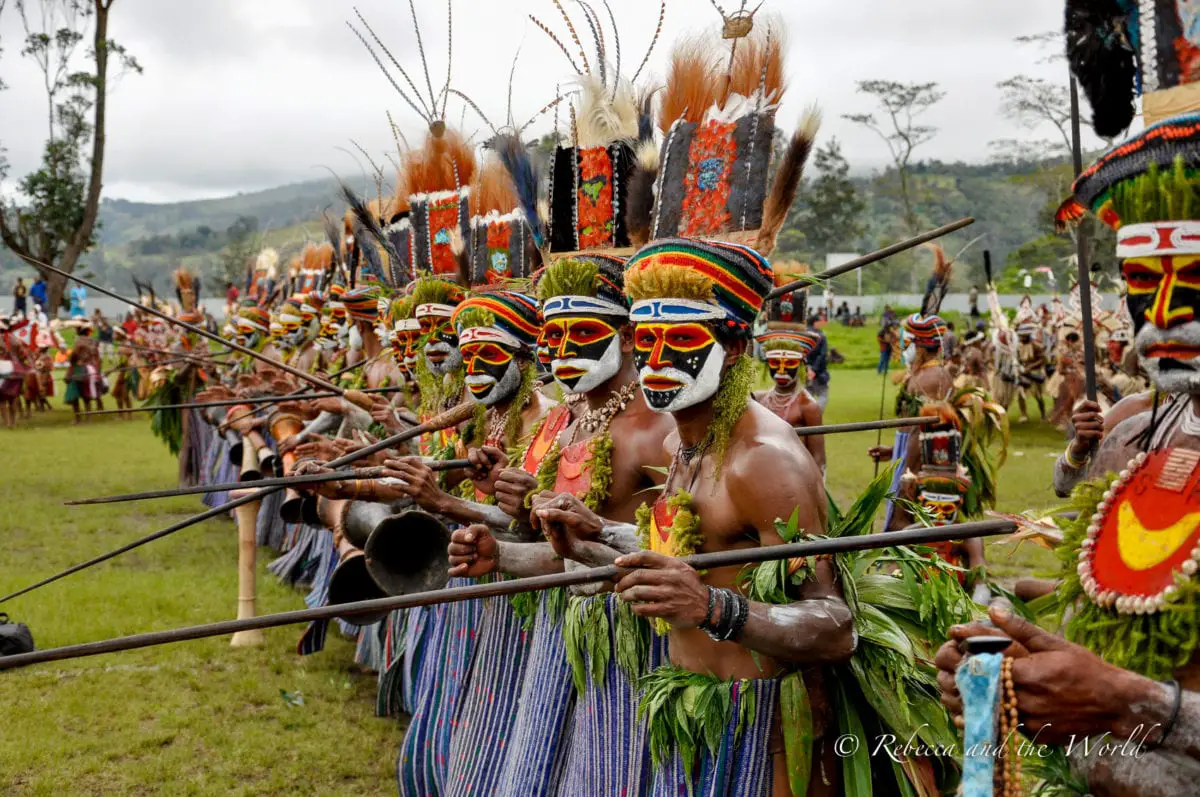 4. A guide can be a good idea
Unless you're an experienced traveller who has spent a lot of time in countries with limited tourist infrastructure, I'd recommend joining a tour or hiring a guide for your visit to Papua New Guinea.
That's not to say that you can't visit PNG independently – you most certainly can. But I think that's an adventure only for those with significant intrepid travel experience.
PNG is a challenging country to travel in, due to the limited infrastructure and safety concerns. Tourism is still a small but growing industry. A tour operator – see the Papua New Guinea Travel Promotion Authority website for a list of licensed operators – can deal with everything: arranging your flights, transport and accommodation, buying tickets for festivals, gaining access to cultural engagements, and making sure you're safe on your trip.
They can teach you about the different traditions, and make sure you don't commit any cultural faux pas. They'll speak the local languages, so you'll be able to converse with people who may not speak English.
While a guide won't be necessary for everyone, it's definitely worth considering to make your trip smoother.
5. Watch where you go
It's estimated that the majority of land in Papua New Guinea is customarily owned – around 97%. This means that much of the land is not public property.
It also means that at any time you could be trespassing on someone's property without even knowing it. Before you head out for a wander, check with someone to find out where you can and can't go.
This is another reason why having a guide will help.
6. Pack practical clothing when you visit Papua New Guinea
When packing for Papua New Guinea, plan to take clothes that are practical and functional over fashionable. Most activities will involve visiting festivals, hiking or birdwatching, diving or hanging out by the sea. You're going to get dirty, get rained on, you're going to step in mud.
Also, dress modestly in PNG. Women should cover their knees and shoulders in rural areas, and men should consider doing the same. Long sleeves and pants will also keep mosquitoes away. You can wear your bikini when you're wandering around a resort, but cover up as soon as you leave.
Leave your fancy jewellery at home, and make-up won't be necessary.
For those doing hiking or trekking, I've got a Kokoda Trail packing list that will cover you. It'll be generally applicable to most trekking trips, although you may want to bring a few extra items to suit your trip. For example, if you're planning to climb Mt Wilhelm, you'll need some extra layers and warm clothes to deal with the altitude chill.
7. You'll spend a lot of time in planes
If you're visiting more than just Port Moresby, you'll probably spend quite a bit of time in planes. Papua New Guinea is a mountainous country, so the road network is limited. In fact, there are only around 30,000 kilometres of roads throughout the entire country.
But there are more than 500 airports in the country (although only a few dozen have paved runways!), making air travel the easiest way to get around PNG. Air Niugini and PNG Air are the two domestic airlines, and there are also charter companies like MAF and TropicAir.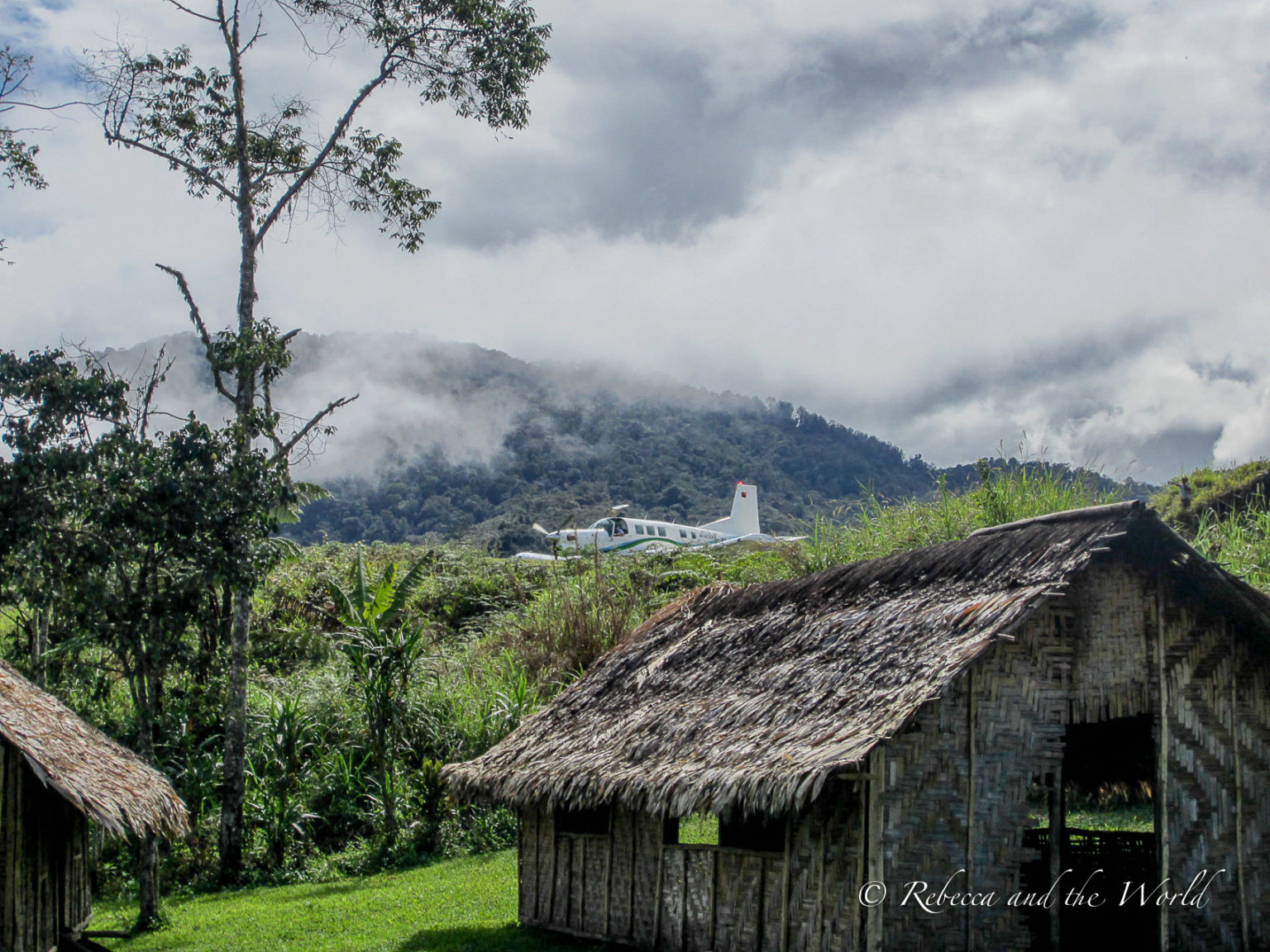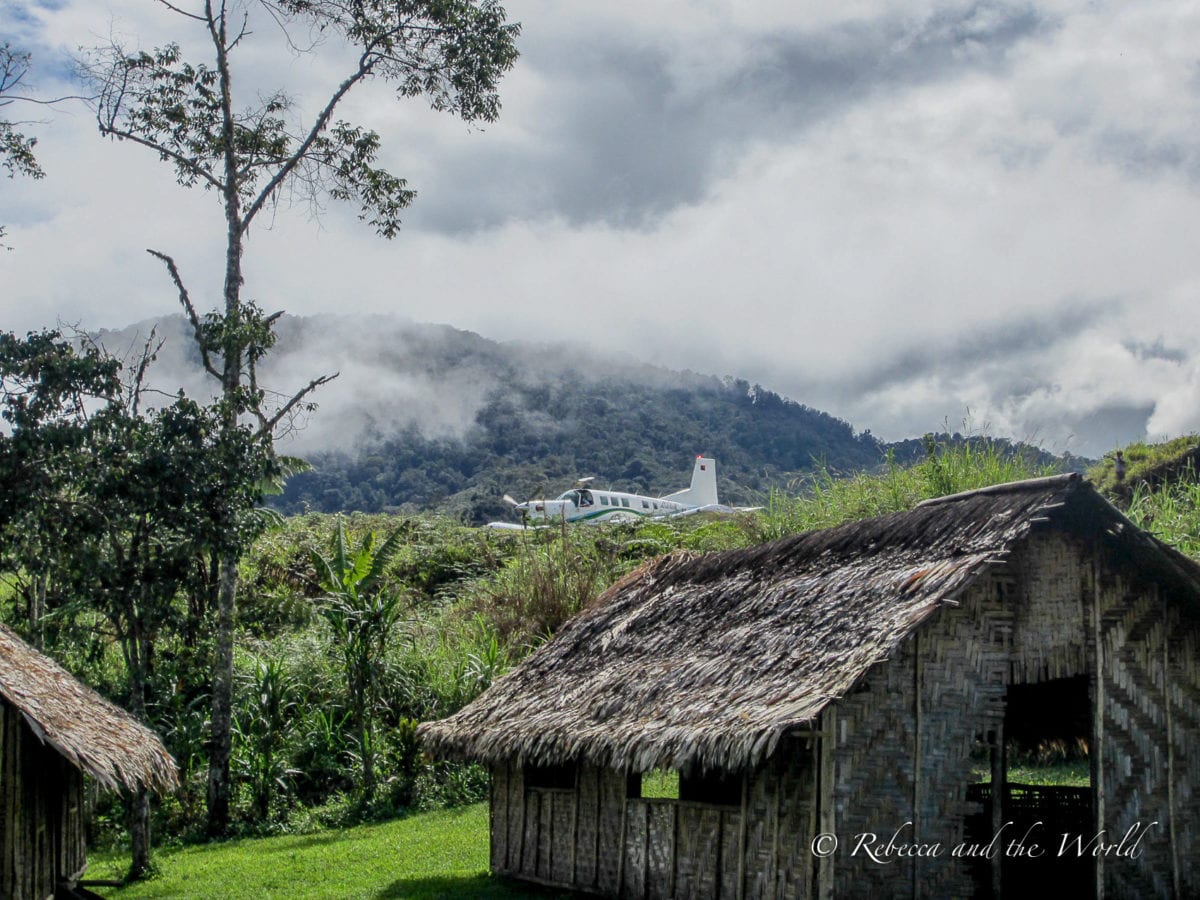 8. Get used to PNG time
PNG is an island, so island time applies. Everything will take longer than you expect, journeys will stretch on, planes will be delayed, people won't turn up on time.
Relax and just roll with it!
9. You'll probably have a forced digital detox
While the majority of hotels in Port Moresby have fairly decent WIFI, outside of the capital you may struggle. You can pick up a sim card at the airport. There are three cell companies; Digicel has the best coverage around the country, but you won't have guaranteed reliable internet or phone coverage. In the Highlands, it can be pretty spotty when you're not in one of the main cities (and even when you are…).
As I said in my previous point, just roll with this. Use this time to disconnect from the outside world and really connect with PNG people, culture and nature.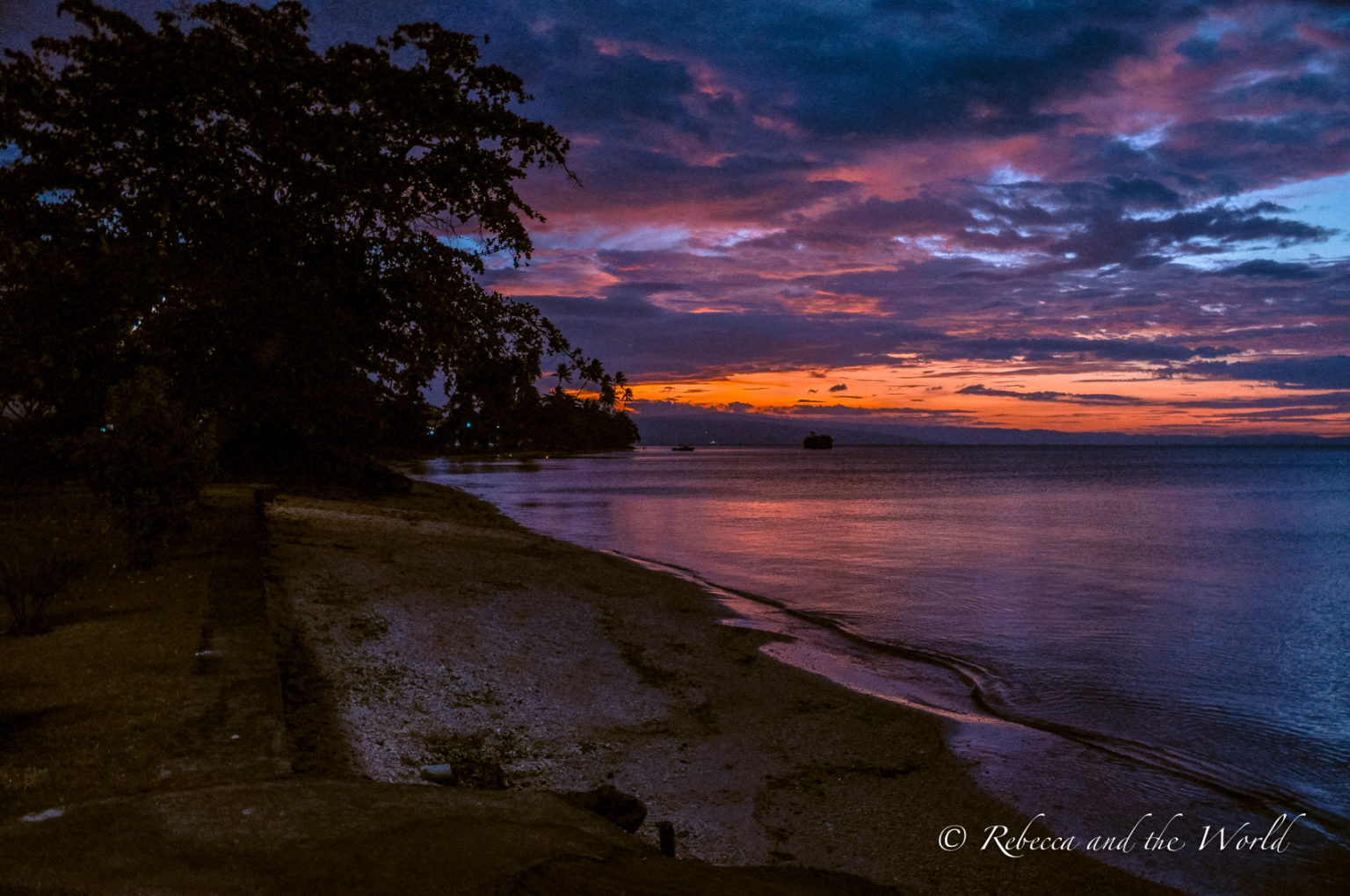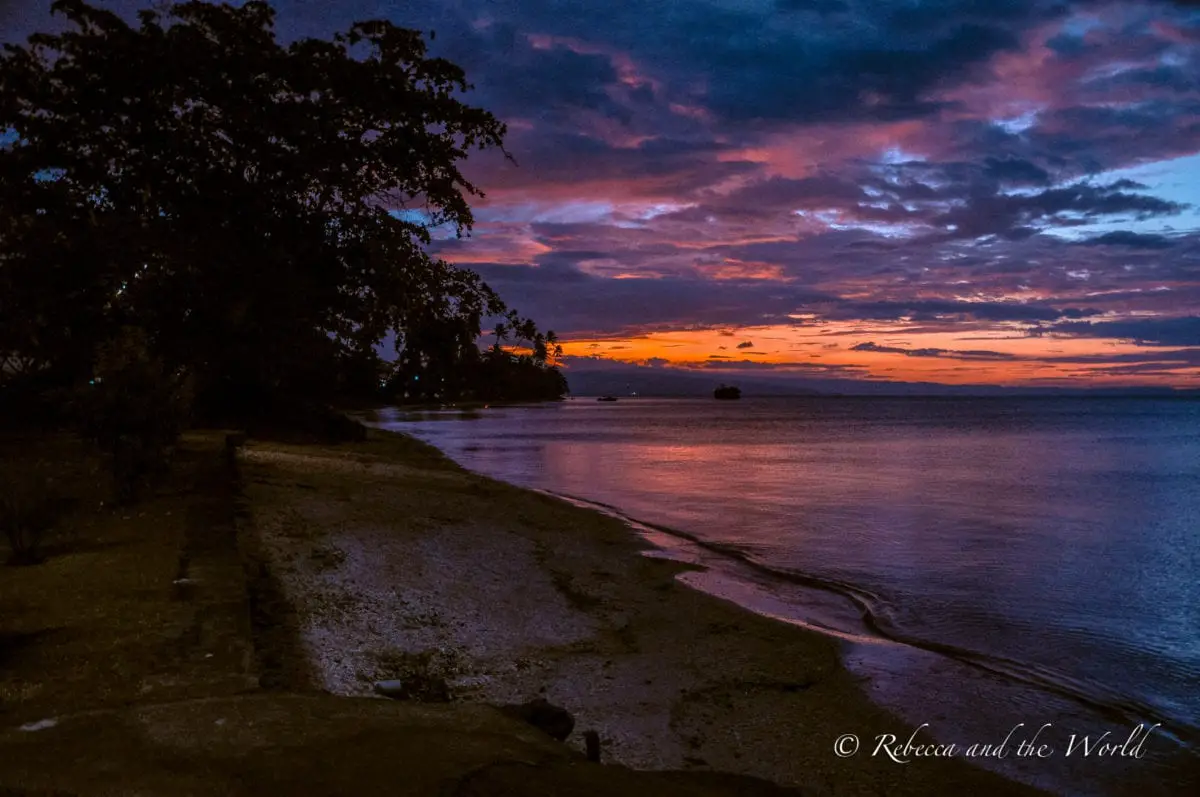 10. PNG isn't cheap to visit
One of the biggest misconceptions about PNG is that because it's considered a developing country, it'll be cheap to visit. Unfortunately, unlike many popular tourist destinations, PNG is an expensive country to visit.
Because PNG has such limited tourist infrastructure, prices are high. Many products and foods are imported, so shopping at the supermarket can be pricey. Most tourists come in on fairly expensive tour packages, that can cost between $2,000 to $5,000 for a weeklong trip.
If you're travelling independently in PNG, there are a few ways you can save some kina. Stay in people's houses (home stays), buy fresh vegetables from local markets and avoid eating expensive meat, and take PMVs (public motor vehicles) to get around.
11. Learn some Tok Pisin
There are three official languages in Papua New Guinea: English, Motu and Tok Pisin. That's just three languages in a country where more than 800 are spoken. Tok Pisin is the language that unites everyone. This language has developed over 150 years as a common way for everyone to communicate with each other.
Having said that, not everyone in PNG speaks Tok Pisin. But it's still worth learning a few words. The Oxford Tok Pisin English Dictionary is a great resource, as is the Lonely Planet Pidgin phrasebook.
Tok Pisin has often been described as pidgin English, but it's much more complex than that. It isn't just throwing out a few simplified English words and hoping you get by. It's also been used by expats and foreigners as a way to talk down to Papua New Guineans, so either don't try to speak it at all, or use the language respectfully. Even knowing just a handful of words will help you really engage with people, especially in rural areas.
12. Food can be fairly basic
Food in Papua New Guinea revolves around staples like starchy vegetables (sweet potatoes are common) and rice, plus some protein. While pigs abound in the country, they're usually saved for big celebrations. So, if you are eating meat, it'll most likely be chicken. There's actually great beef produced in PNG.
In Port Moresby, the restaurant scene has changed so much since I first moved there – for the better. There are dozens of fantastic Asian restaurants and hotels with international food, so there's plenty of variety if you eat out. My guide to where to eat in Port Moresby needs to be updated with all the new restaurants, but it'll give you a few ideas.
Of course, in the coastal areas you'll find plenty of seafood, including shellfish. Fresh lobster is cheaper here than in other places in the world.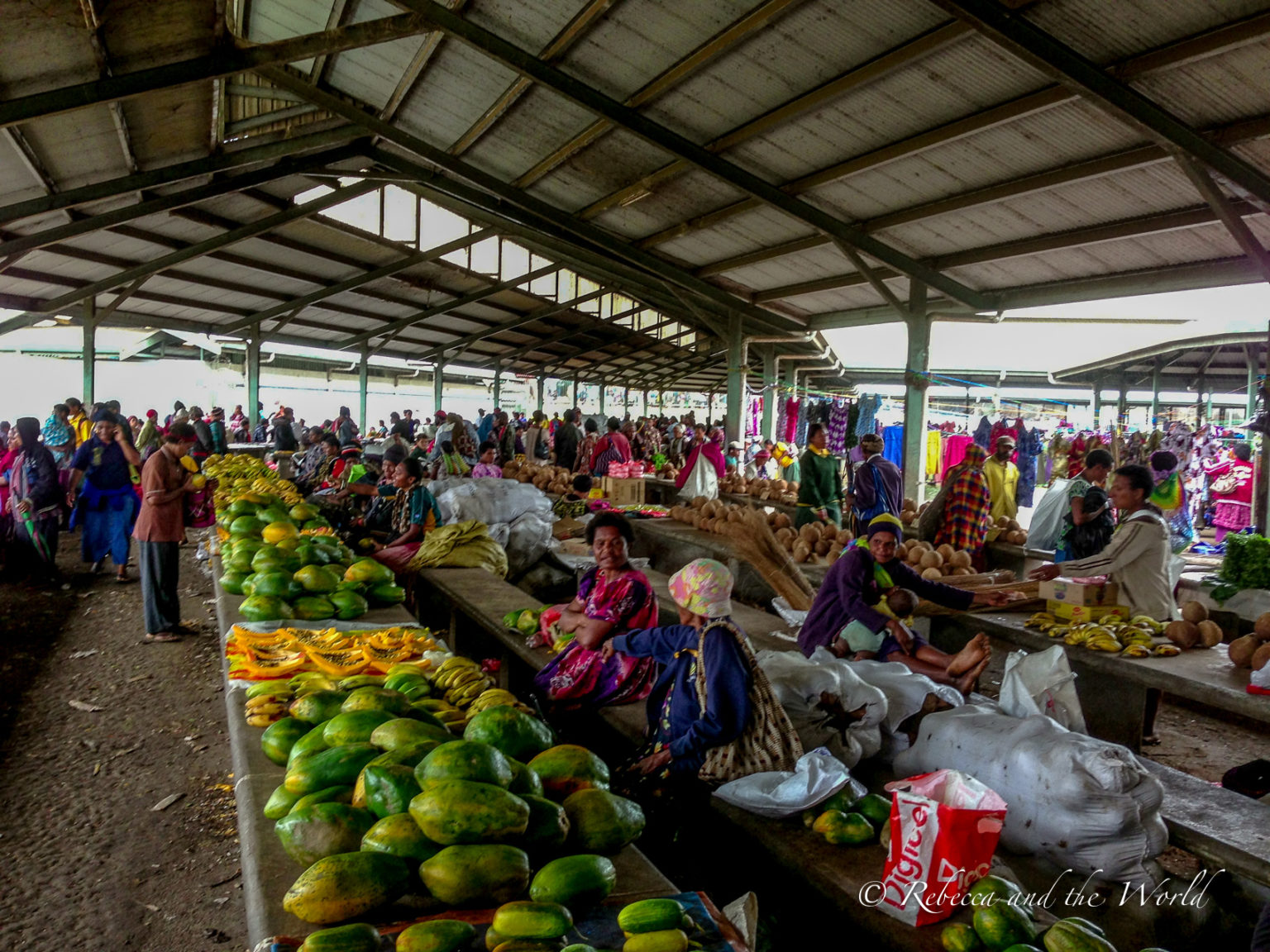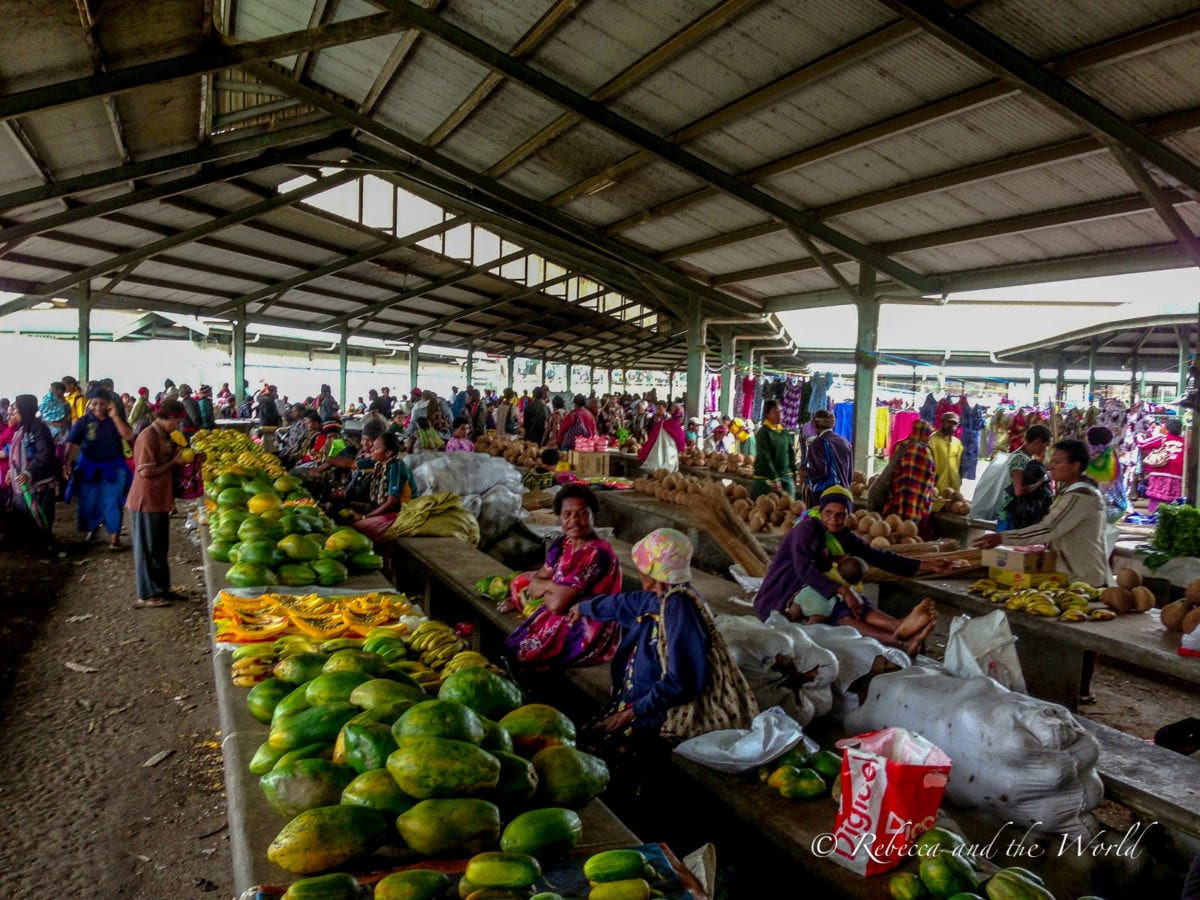 13. You'll see a lot of people with red-stained teeth
I remember my first few days in Port Moresby, seeing red stains along the roadside. I thought that there'd been a terrible accident but I soon discovered it was the remnants of betel nut.
If you've travelled around the Pacific and parts of Asia, you've probably seen people chewing betel nut. In PNG, the nut is chewed with a mustard stick that's dipped in lime powder and then spat out (hence the splatters you'll see on the ground). It's a stimulant that suppresses appetite and increases alertness. Unfortunately, it also causes mouth cancer and other diseases, but chewing buai (as it's called in PNG) is firmly a part of PNG culture for many.
If you're adventurous, you can try it when you're in PNG. It tastes pretty gross, and the first time you chew it you'll probably get a spinning head or feel nauseous.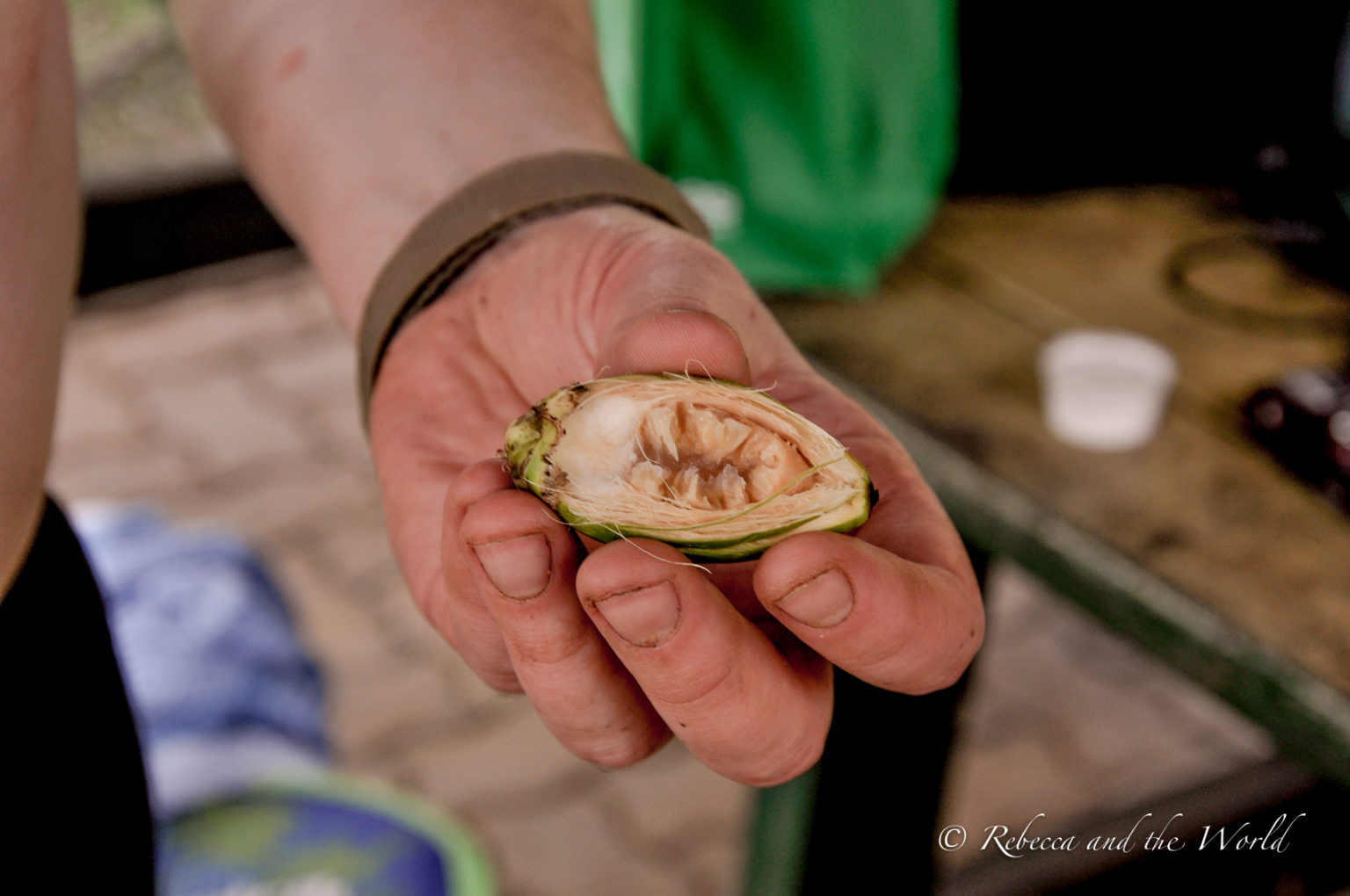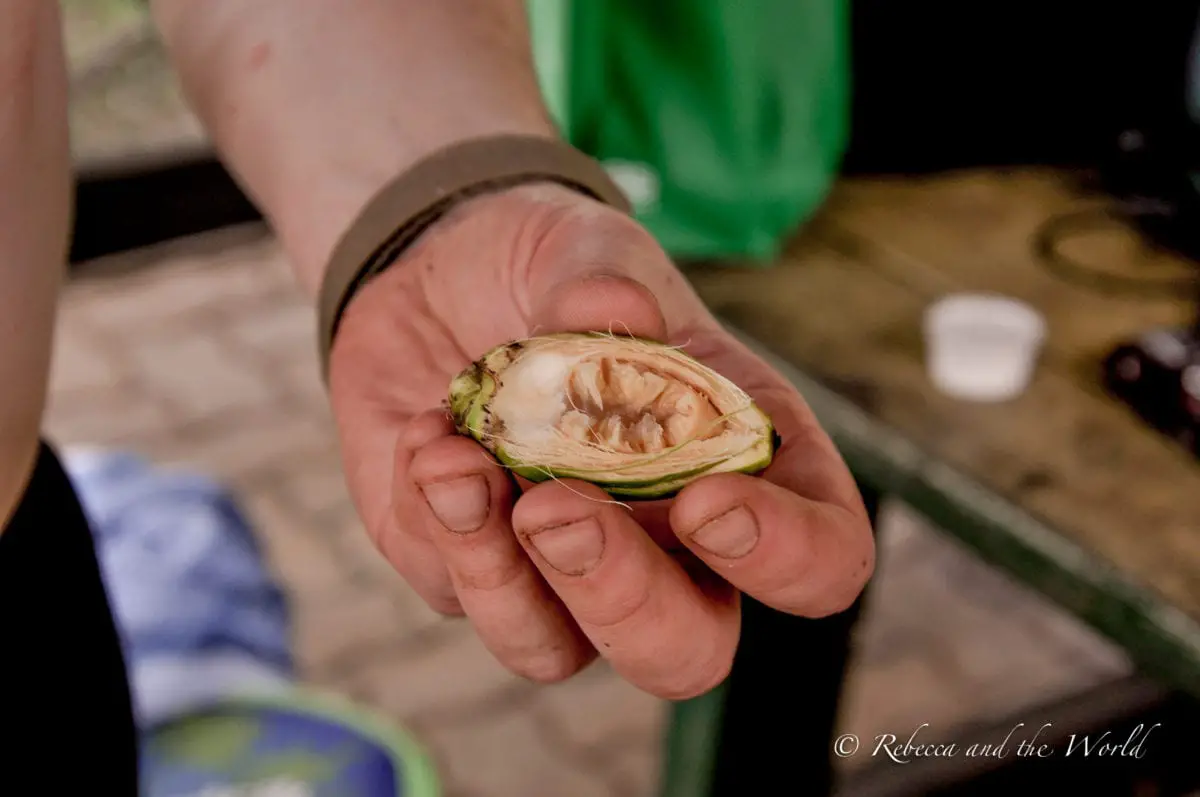 14. Cash is king
While most hotels accept credit card, you'll want to have plenty of cash on hand as soon as you leave the major cities. Even in the city, you'll need to cash to pay for souvenirs at markets or when you visit smaller shops.
Kina is the currency of the country and it's comprised of 100 toea (pronounced toy-ah). Kina means shell and harps back to the days when shells were the currency of trade. Prices are denoted with a K in front of the amount (ie. K20 is 20 kina).
You can change money at the airport (of course, expect terrible rates as always!) or withdraw money from the BSP, ANZ or Westpac ATMs around Port Moresby, Lae, Madang and other bigger cities.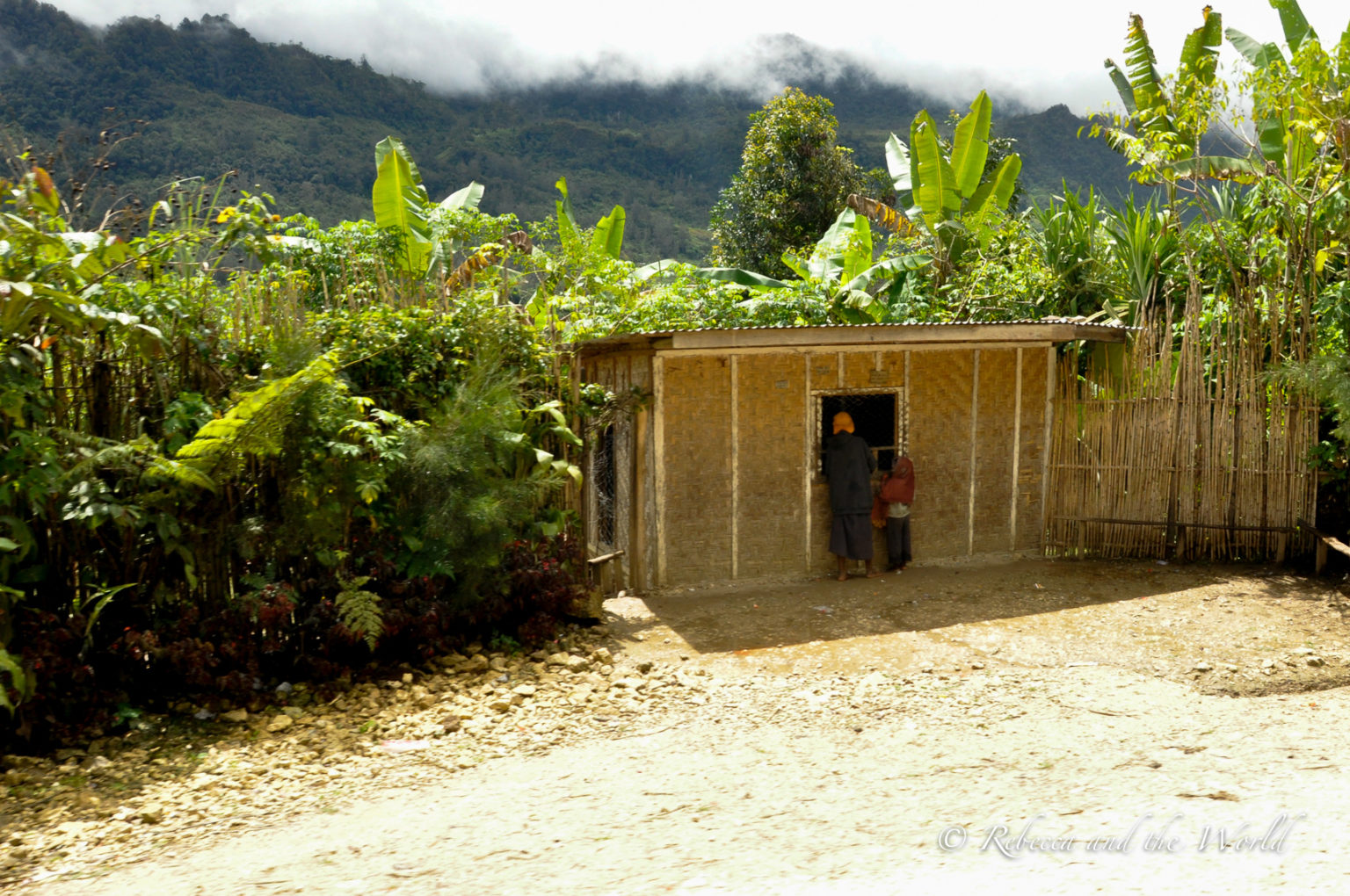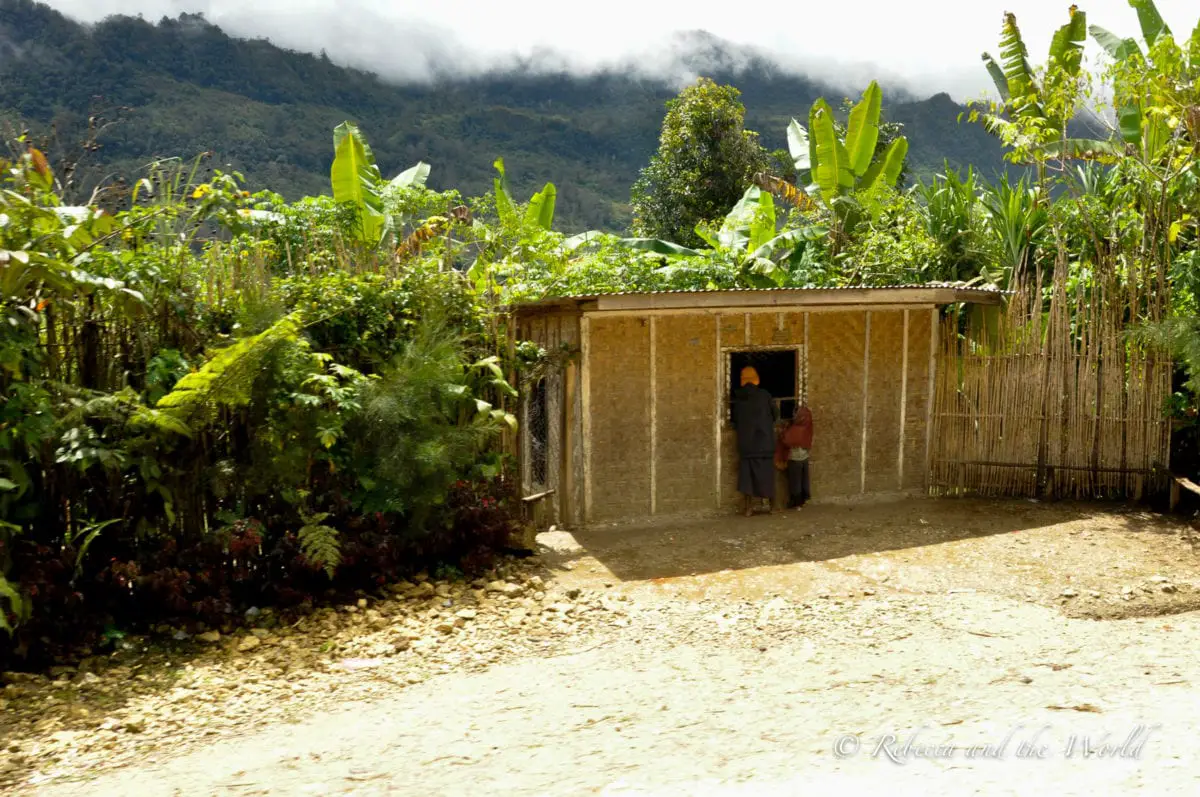 15. Don't pack too much
Don't pack too much when you visit Papua New Guinea. The airlines have a domestic flight baggage weight limit of 16 kilos.
Some essentials that you want to make sure you have:
A Tok Pisin dictionary so you can speak a few words with people
Your camera for the thousands of photo opps (I love the Sony A6300)
Rain jacket, regardless of the time of year
Good hiking boots if you've got some treks on your itinerary
Swimwear if your visit to PNG involves visiting the islands
Any medications that you take regularly
Plenty of sunscreen
Insect repellant
A travel adapter if you're not from Australia (PNG has the same plugs and voltage as Australia)
A portable charger to keep your electronics charged
Torch, flashlight or a headlamp for when the electricity goes out
Water filter bottle or water treatment tablets (to avoid buying plastic bottles)
16. Be careful what you buy in PNG if you're transiting through Australia
Papua New Guinea has so many great souvenirs to buy. I'm a particular fan of the carved masks and bowls, handmade drums, bilums, and shell jewellery.
But if you're transiting through Australia when you leave PNG you need to be aware that Australia has very strict regulations about certain items. Even if you're just passing through. Australians and New Zealanders are well aware of this, but if you're from Europe or the United States or anywhere else in the world, you may not be familiar with my country's rules.
Anything with animal parts (for example, lizard skins on kundu drums), items made from wood or grass, baskets, fruits and nuts are going to attract the attention of Aussie customs officials. They may fumigate these items (at your cost and the expense of a few days) or confiscate them entirely.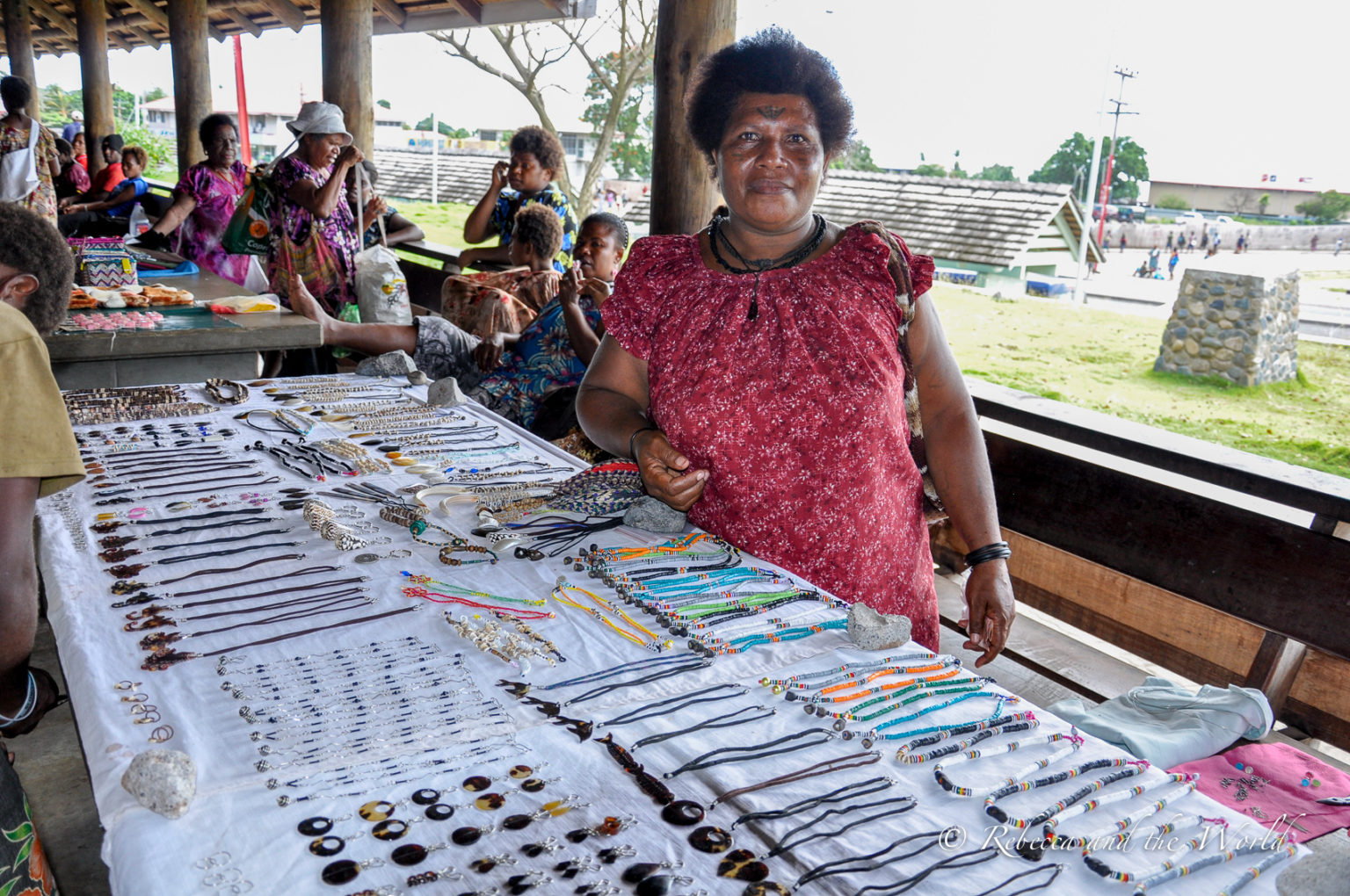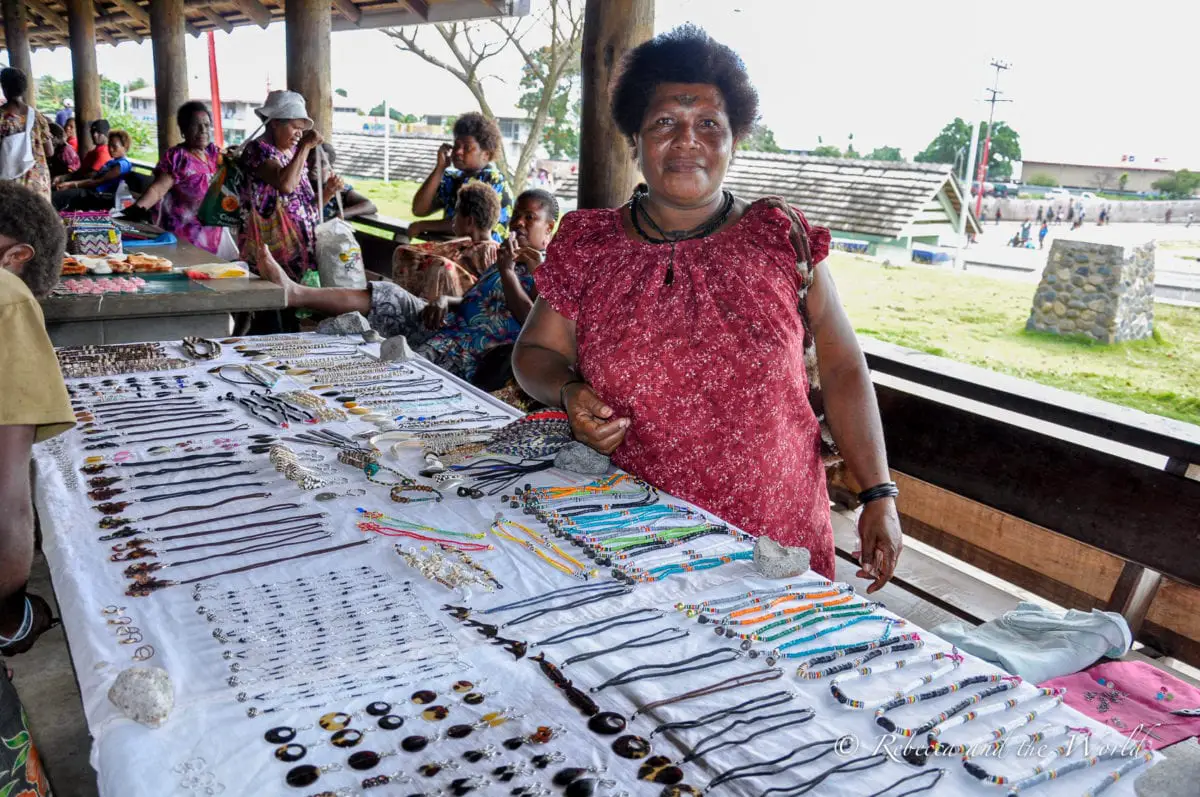 17. Most foreigners can get a tourist visa on arrival
All visitors to PNG need a visa. Citizens of some countries, including those with a passport from any Pacific countries, Western Europe countries, the United States, Canada, New Zealand, Australia and Israel, can obtain a free tourist visa on arrival.
Other nationalities need to arrange a visa before travelling to Papua New Guinea.
This information was current at the time of writing, but make sure you check with your nearest PNG mission for the latest visa requirements.
18. Don't believe everything you hear about PNG
Safety is always a big concern for anyone considering visiting Papua New Guinea. PNG unfortunately has a reputation as a dangerous country to visit because of high crime rates that are a result of fairly rapid changes to society.
Yes, safety is something you need to be aware of, but you shouldn't let it put you off travelling to PNG. I lived there for four years and had no safety issues, but of course I know other expats and foreigners who have run into trouble. I do think that PNG's reputation as an unsafe country is mostly perpetuated by people who haven't even visited. And, sadly, the reality is that the majority of crime affects Papua New Guineans.
What you'll find in Papua New Guinea are friendly people who are curious to meet you and welcome you to their country. Bar a small number of people with bad intentions, I've always found that Papua New Guineans will always keep an eye out for foreigners and make sure they're safe.
As I mentioned earlier, joining a tour group or hiring a guide is one way to ensure your trip is a safe one. Guides know where to go, what to do and how to diffuse situations.
If you do travel independently, there are some basic commonsense precautions you can take:
Don't wander around at nighttime, and women shouldn't go out alone at any time of the day. Women do need to be more aware of their surroundings.
Avoid flashy jewellery or showing off expensive camera gear.
Always check with someone from the area whether it's safe to visit somewhere.
Be friendly and smile at people and talk to them. Don't be paranoid and assume everyone is out to get you. As I said, Papua New Guineans are usually genuinely curious about who you are and what you think of their country.
If you do get into trouble, don't fight back. Keep a small note or two in your pocket that you can hand over. (My husband used to keep a K20 note in his car just in case the police pulled him over.)
If you've read about tribal fighting, be aware that it rarely affects tourists. Talk to people about the current situation and if you hear anything about fighting, stay away from the area.
As always, check your own government's travel advice and make your decision based on facts and information rather than sensational headlines.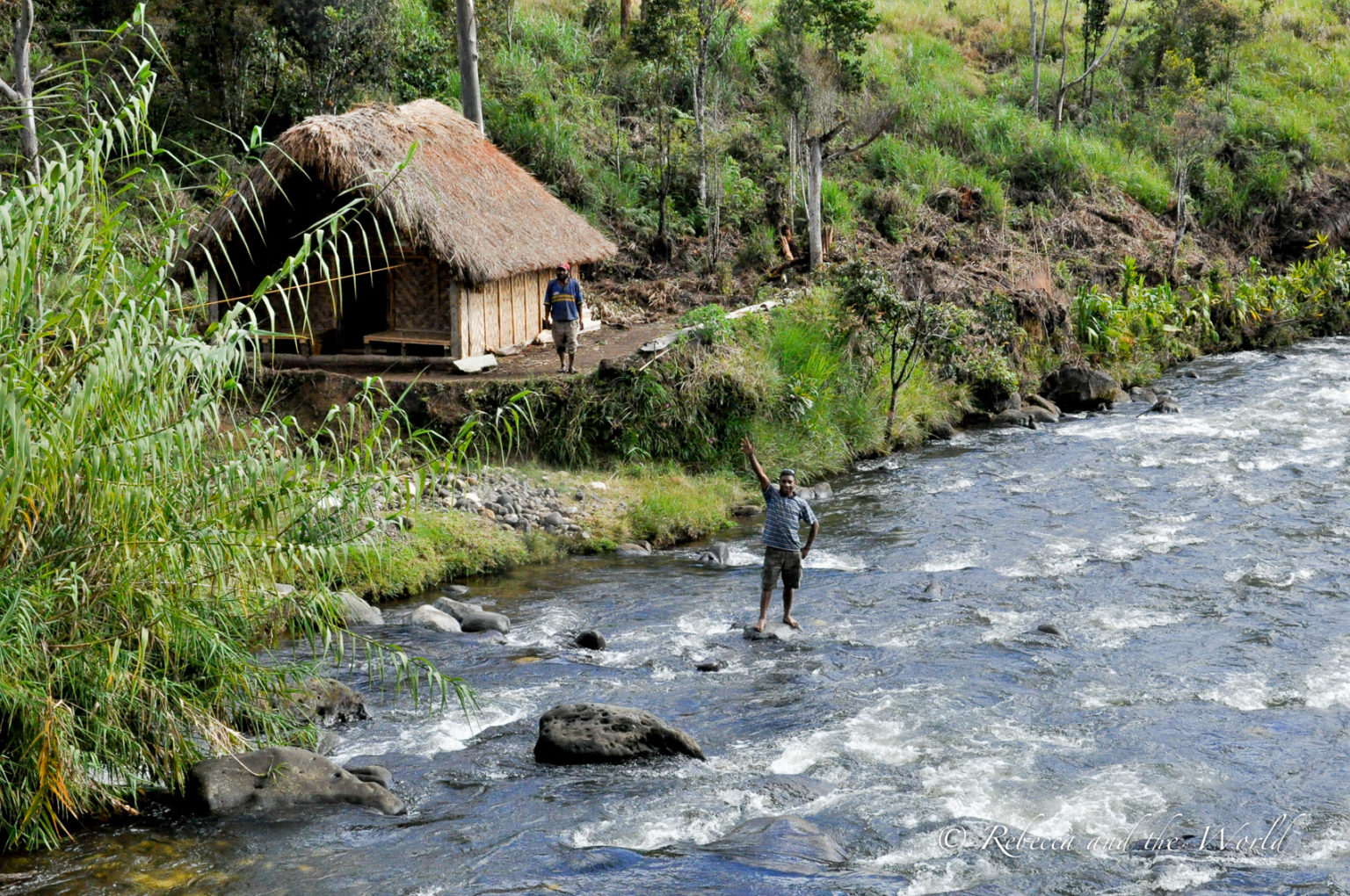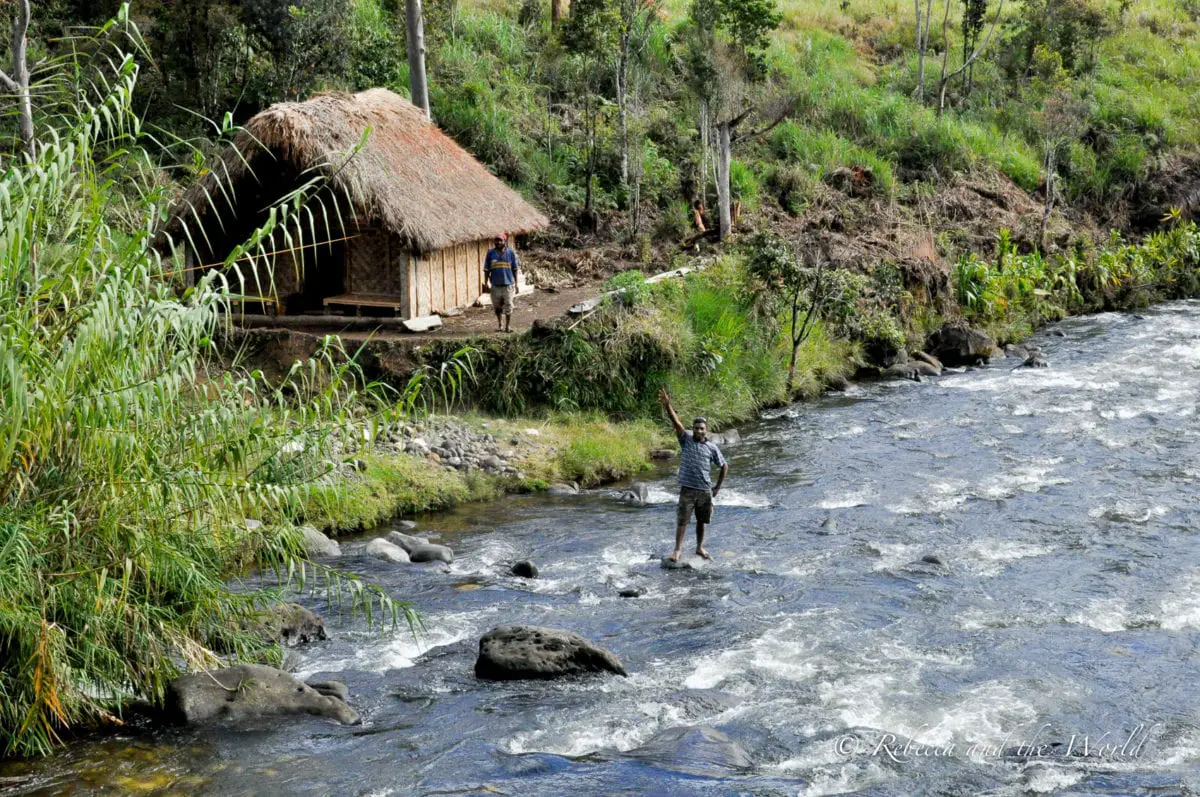 19. Get up to date with your vaccinations
Before you travel to PNG, schedule in some time with a doctor to get all the necessary vaccinations and the latest health information.
I like to visit a specialist travel doctor, because I feel like they're more across tropical and unusual diseases and health issues. Otherwise, the World Health Organization lists recommended vaccinations.
PNG has some malaria areas, so ask your doctor whether you need to take medication and which kind is best for you. Personally, I don't like malaria prophylaxis medications and prefer to instead take steps to prevent bites. This includes covering up, using insect repellent and sleeping under mosquito nets (all hotels and lodges provide these).
PNG trekking companies will want to know that your insurer has adequate medical evacuation coverage, and you'll need to show this to them before hitting the trail. World Nomads offers simple and flexible travel insurance.
Pack a good first-aid kit along with any medications you take regularly. Outside of Port Moresby, healthcare is limited, so you need to take the basics. I always pack pain-relief medication (like Nurofen or Ibuprofen), Pepto-Bismol for tummy troubles, Imodium, antiseptic cream, antibiotics (prescribed by a doctor) and Band-Aids.
Bring plenty of hand sanitiser, as you'll be shaking hands with people all the time. In some areas of Papua New Guinea, hygiene isn't the same as what you're probably used to back home, so avoid spreading germs.
20. Read up on PNG before you go
I always like to read up on a country before I visit it, and I think this is especially important for visiting Papua New Guinea. Read a few books about PNG so that you really have an appreciation for the myriad of cultures in the country. Having the knowledge before you go will make your trip all that more rewarding.
A few insightful books are:
My friend Elvina also recommends:
All of these books are fairly old and can be difficult to find, but check your local library and second-hand bookstores if you can't get them (or they're too expensive) on Amazon.
Papua New Guinea is one of my favourite countries in the world and I think it's such a special place to visit. Hopefully these tips will help you plan your trip and make it a safe and incredible one!
I've written more Papua New Guinea travel guides to help you plan your trip to PNG:
Is there anything else you'd like to know before you visit Papua New Guinea? Let me know in the comments below how I can help you prepare.
PIN IT FOR LATER: