Wondering how to plan a trip, from start to finish? This travel planning guide covers all my best tips and advice!
Planning a trip has to be one of the greatest joys in life. I know, I know – you either thrive on it or happily leave it to someone else. I'm the former.
I've never been one of those travellers that flies by the seat of their pants. Packing the morning they're flying out and heading to the airport with only an hour to spare before an international flight?
Oh. My. Lord.
And not knowing what to do once I land? I'm shivering with horror.
No, that's not how I travel, and if you're like me and want to be organised when you take a trip, I'm sharing my guide on how to plan a trip from start to finish.
This travel planning guide takes all the stuff I've learned along the way (and mistakes I've made) in 18+ years of travelling, 8 years of living overseas and almost 40 countries.
Now, this approach isn't going to be for everyone, but it's how I plan a trip and create a travel itinerary. And I find it a helpful way to think through everything I want to see and do, and then create a plan so I can prioritise the important things and make sure I don't forget anything before I head off.
Planning a vacation should be fun – so adapt these steps to how to plan a trip to your own needs and preferences!
So, get out your laptop, your phone, some paper and pens, and let's get stuck into planning your next trip!
Step 1: Decide where you're going
You might already know where you're going. If you've got a bucket list like me or have several dream destinations in mind, then you're probably quite clear on where your next trip is taking you.
Maybe you've just found a ridiculous airfare online that you just can't say no to (this is how we ended up going to Southern Spain a couple of years ago – I just couldn't turn down $400 return flights!).
If you already know where you're off to, then head straight to Step 2 of this how to plan a trip guide!
But what if you're just desperately in need of a break and you're up for going anywhere? Or you have so many places that you want to visit that it's just so hard to narrow it down?
Well, there are a few things you can do. When planning a trip, the first is to think about what kind of a travel experience you want.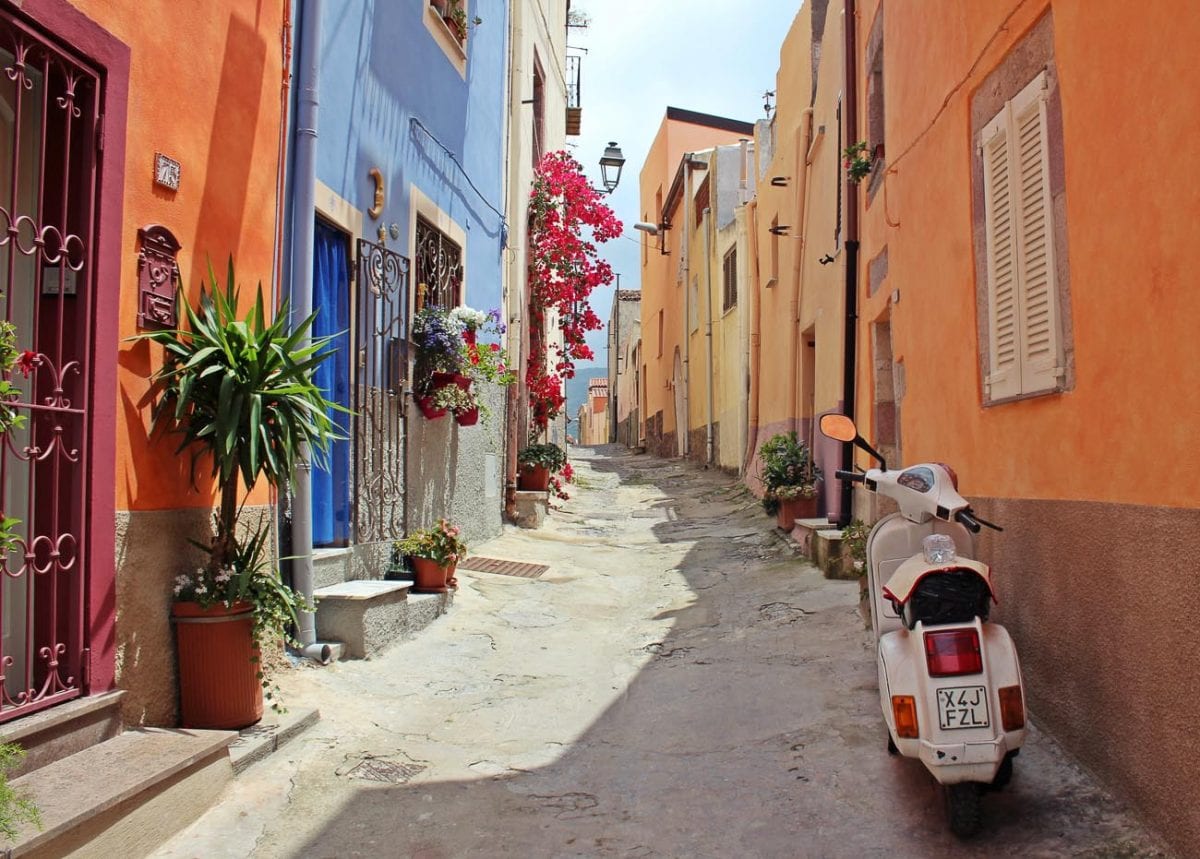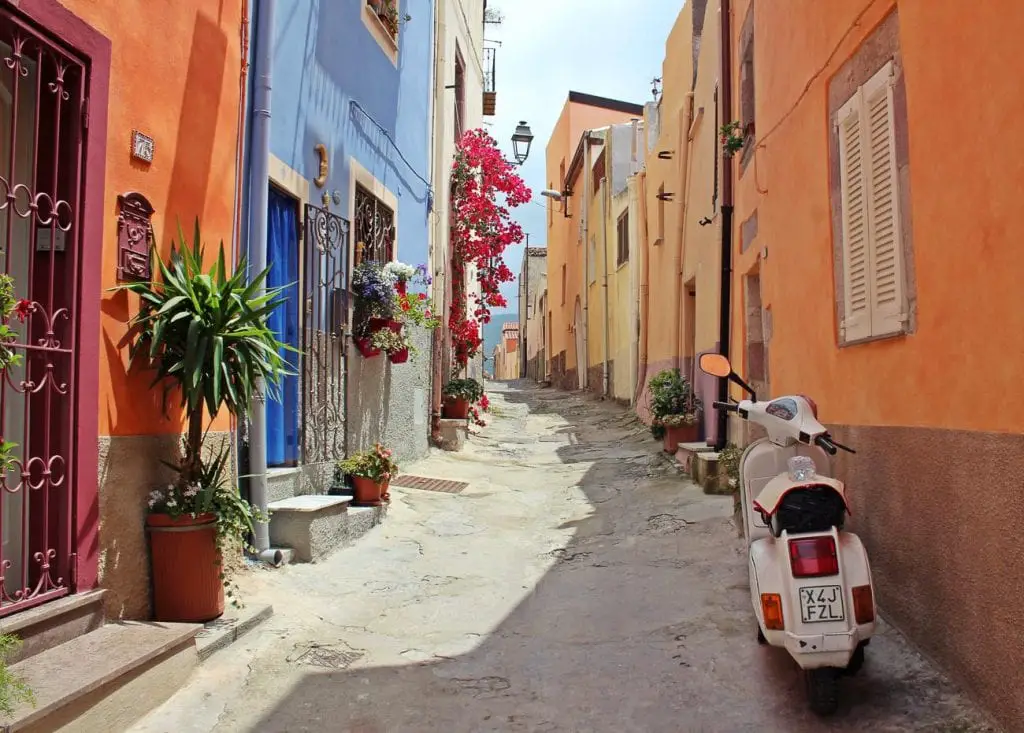 Questions to ask yourself
Do you want to sit on the beach or by a pool every day with a good book (or cocktail) in hand? Or do you want a more active trip?
Do you want to visit cities? Or is the countryside and nature calling to you?
Do you want to take a road trip around a region, or would you prefer to use public transport to visit one or two places?
Do you want to do something active like hiking or skiing or sailing?
Do you want to plan your trip around shopping or exploring a place the way the locals do?
Is there a cultural or music festival that you've been dying to experience?
How much time do you have? (There's no point booking an international trip if you only have one week and are going to spend 3 days flying there and back)
Do you need a visa? And how long will that process take?
Asking yourself a few of these questions will help you narrow down where you should go.
Secondly, jump on social media for some inspiration. For all its faults, I find Instagram to be a great tool for discovering new places. And when you do find a destination that tempts you, make sure you save it.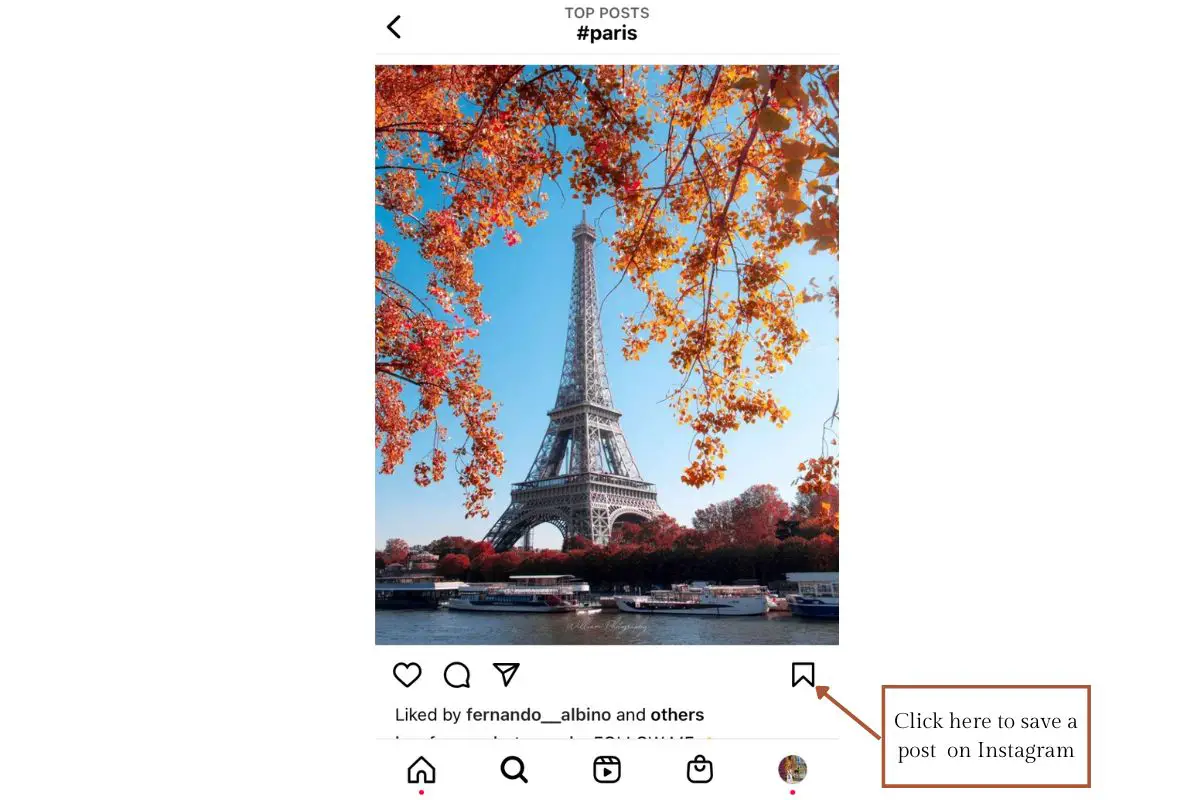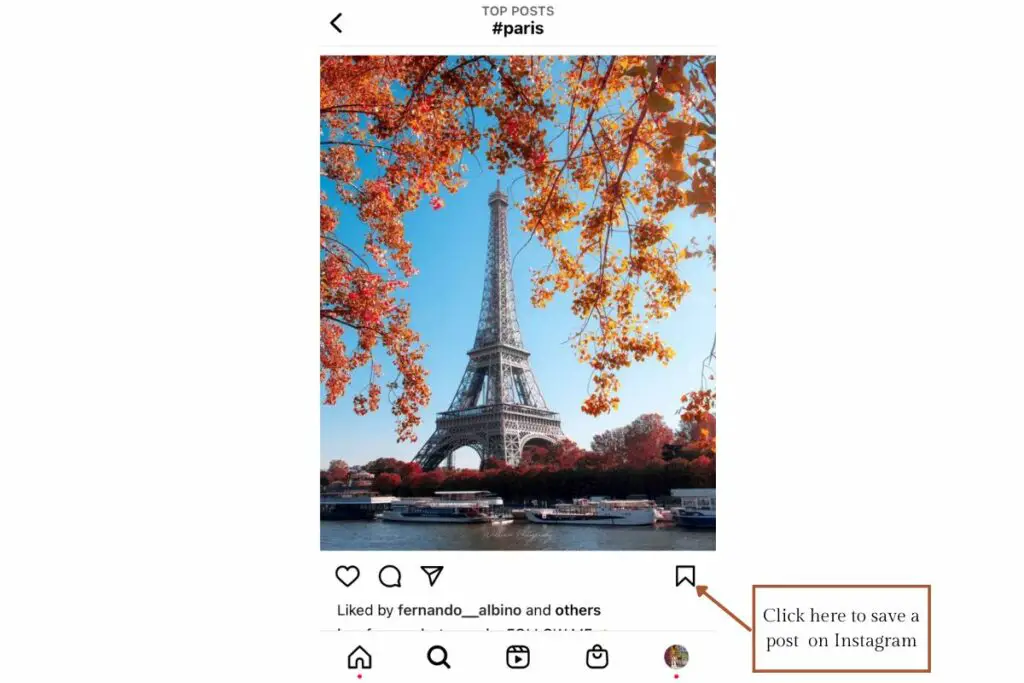 If you really can't decide, jump on a site like Skyscanner to use the "Anywhere" function, which will give you a list of places to visit from your home town as well as prices. Don't book your flight just yet – we'll get to that later – but you can use it for inspiration.
Alright, decided where you're going? Let's move on to the next step.
Looking for some inspiration? I love these travel coffee table books:
Step 2: Decide when you're going
When you can travel might be dependent on when you have vacation time or when you can sneak away from the office. This step may be out of your control, but if you do have some flexibility, that's great.
You'll want to research when the best time to visit the destination is, to understand if you're going at the right time. It's easy: just Google "best time to visit X" and you'll get plenty of information that will tell you that definitely shouldn't visit Cuba in October because it's hurricane season or that visiting Spain during Semana Santa means there'll be no hotel rooms available.
It doesn't mean that you can't visit your dream destination at that time, but it will limit what you can do. The more aware of the weather or seasonal events you are, the better.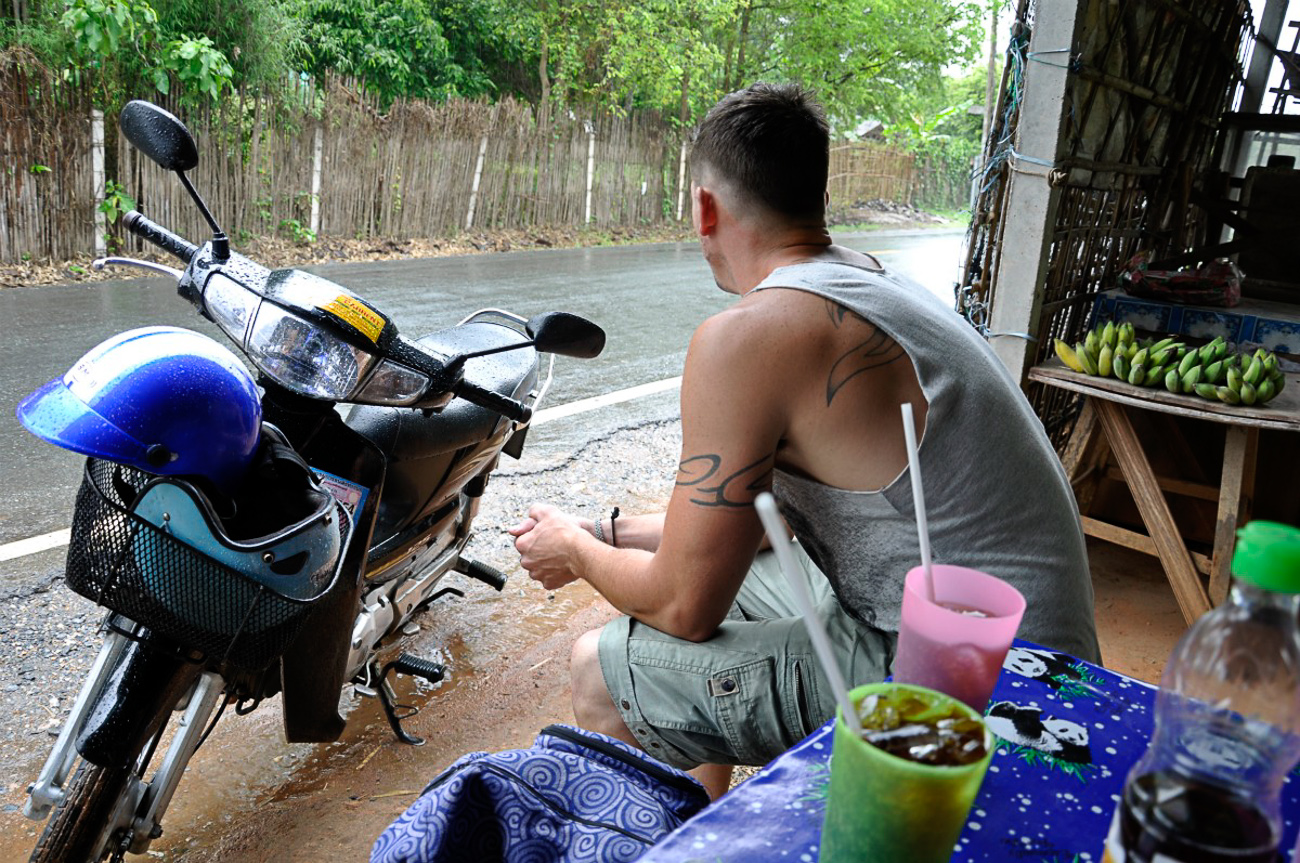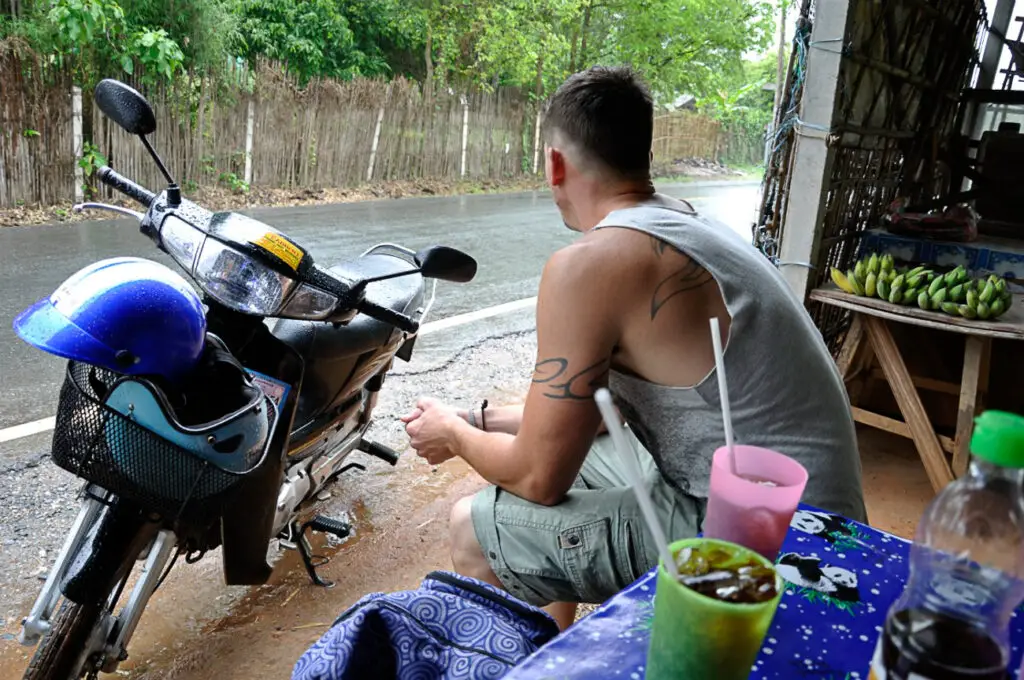 If you can be flexible, I'd also highly recommend looking at the shoulder season for your intended destination. This will usually mean cheaper flights and hotels as well as fewer crowds.
One other thing I do during this step is to check out what's on around the time that I want to travel somewhere. Are there any festivals or activities that look interesting and that I'd be really annoyed if I missed by a day or two?
Step 3: Decide how long you're going for
Like Step 2, how long you can travel for might be out of your control.
But if you do have a choice, then my main tip when you plan a trip is to try not to squeeze in too much! Try to avoid planning a travel itinerary that sees you changing accommodation every night – it's too exhausting.
Some general guidance is:
Only got a weekend? Then pick just one city
A week? Find a city (maybe two if they're in close proximity) and use it as a base for exploring and taking day trips
2 weeks? Travel around a small country or a smaller region of a country
One month? You could travel around a larger country or choose specific regions in one or two smaller countries
More than a month? Lucky you! This gives you so many options – but again, don't try to jam too much in!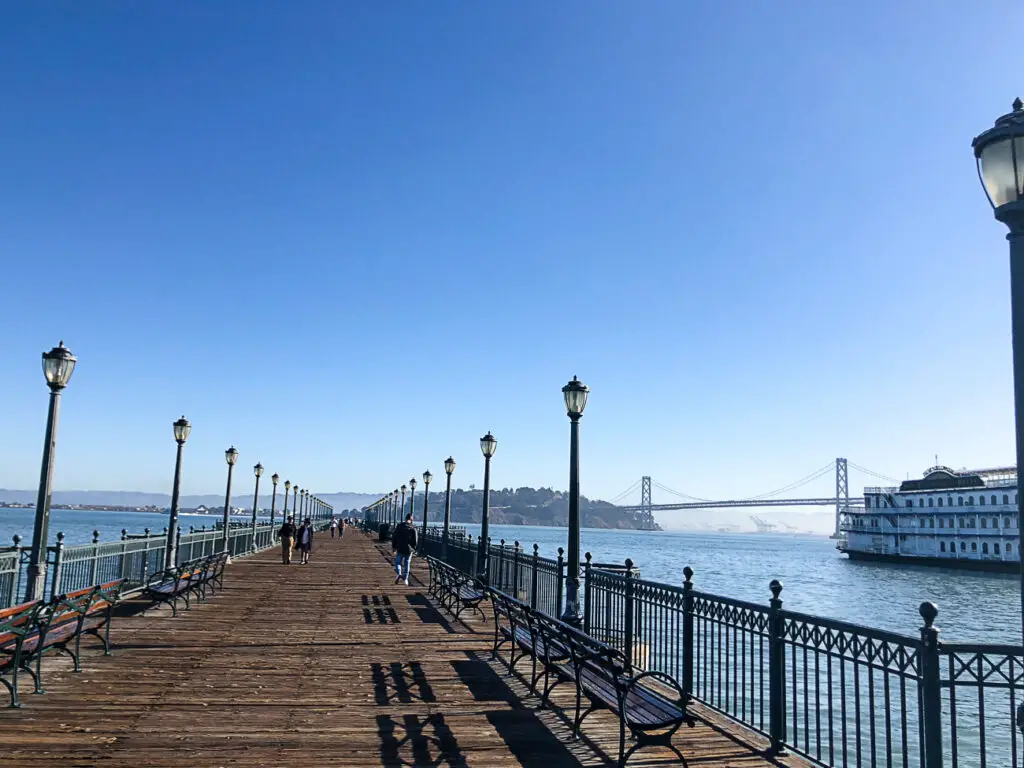 Step 4. Decide on a budget
You might already know what kind of a traveller you are – budget, mid-range or luxury.
Me? I'm a mid-range traveller who's always happy to splurge on food and cultural experiences.
Either way, it's good to know how much you have and want to spend so you can shape your tavel itinerary into something that doesn't blow your budget – or leave you disappointed because you didn't get to do everything you wanted.
I'll be honest: I don't always follow this step when I plan my trip. I just keep adding money to a specific travel bank account so I know how much we have to spend.
To figure out your travel budget, you'll need to look at things like accommodation, meals, activities and transportation. You can find out how much these items cost in your intended destination in a few different ways:
Look at a site like Budget Your Trip (although the details provided aren't always entirely accurate, it will give you a rough idea)
Read through guidebooks like Lonely Planet (you can buy a copy yourself or pick up the destination guide at your local library) – just keep in mind that prices change regularly
Google the prices of specific items, check prices on restaurant menus online, look at Booking.com to find out average hotel prices
Ask on Facebook – if you plug in "Travel in X" there'll no doubt be a Facebook group where you can get a fairly accurate idea of costs
You don't need to budget out every item here but it will help you to roughly estimate how much your trip is going to cost and how much money you need per day.
Now that you know – start to save money! Put money aside into a special travel fund that you can't touch and save, save, save until you reach your target amount.
Step 5: Book your flight
This is where things get real! If you're flying to your destination, book that ticket now – or set up an alert to keep an eye on price changes.
I like to compare flight routes and prices on a few different sites: Skyscanner, Momondo and Kayak.
Once I've found the perfect route and price, 95% of the time I'll click through and actually book directly on the airline website. This is because you'll (usually) have an easier time dealing directly with the airline if you have to change your flight or there are any cancellations. Of course, if there's a huge price difference on the airline website, I'd reconsider this when I plan my trip.
Now that you've got that ticket in hand you can start to plan out everything in between your take off and return flights.
One important thing to keep in mind when booking your flights is whether it makes sense to book a multi-destination flight. For example, when we were last in Spain we flew in and out of Madrid, but it actually would have made more sense for our Southern Spain itinerary to fly into Seville and then out of Madrid.
You can figure this out by doing a rough outline of where you'd like to go and working out the best way to get between each place.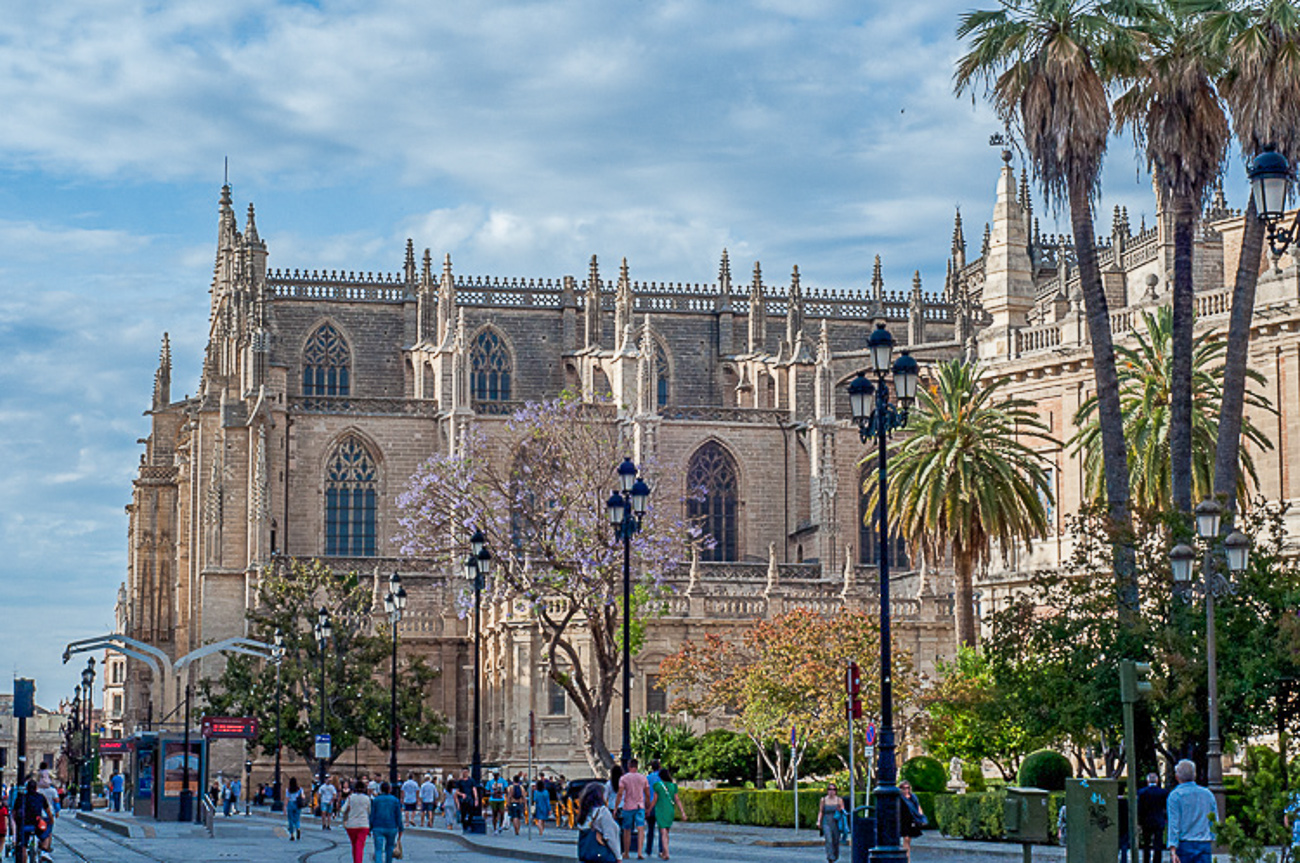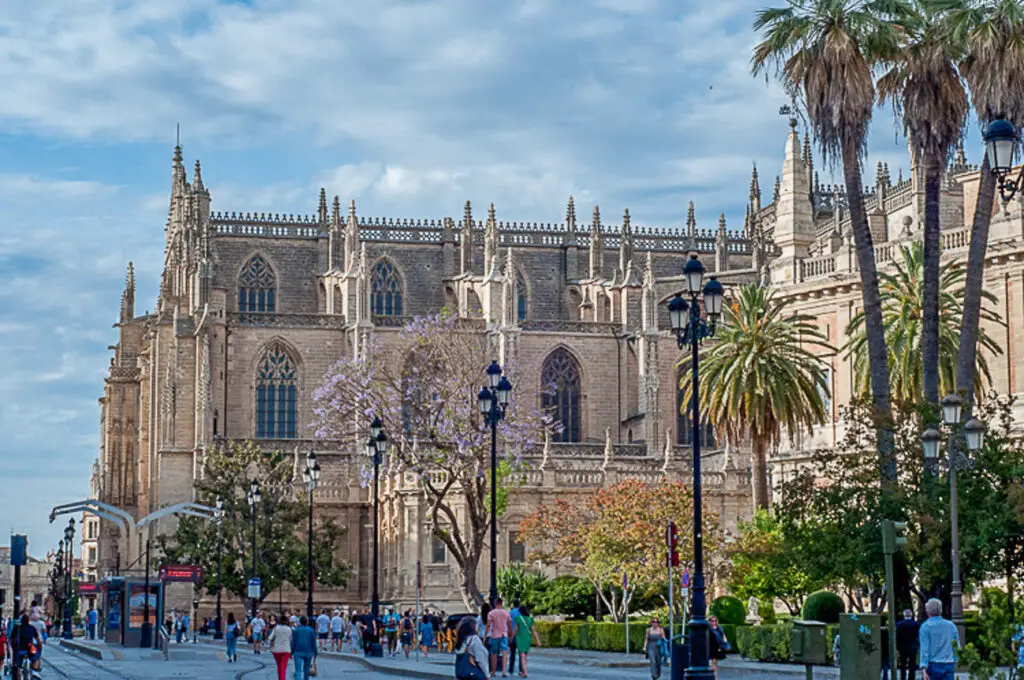 Step 6: Consider travel insurance
You might be asking, why would I buy travel insurance so early?
It's because if anything happens from the time that you've booked your flight to when you actually fly, you'll be covered for cancellations (if it's not already covered by the airline).
Say, for example, a close loved one becomes very ill and you can't travel, travel insurance will usually cover the cost of rescheduling your ticket.
World Nomads offers simple and flexible travel insurance. Buy at home or while traveling and claim online from anywhere in the world.
It's not fun, but always take some time to read through the product disclosure statement to find out what is and isn't covered.
Step 7: Research things to do
This is where the fun begins! This is where you can go down a rabbithole into your destination, finding amazing things to do, see and eat.
For me, this is the most fun part of travel planning.
To figure out what exciting things are on offer in your destination, you can take your pick of one or all of the following:
Research on Instagram – type your destination (the country or city or even a specific neighbourhood) into the search bar and then hit "Tags" and you'll get a tonne of visual inspiration
On Instagram, you can also search out relevant accounts that are focused specifically on that destination. For example, look up the tourism board for the country or city, follow them and then usually you'll get a whole lot of related accounts to check out and follow
Pinterest is a goldmine of travel information – simply type in "things to do in X" or "X itinerary" and save the posts that grab your attention and fit your travel style (are you following me on Pinterest?)
Read your favourite bloggers' content – you can either check your favourite bloggers' sites (oh hi!) to see if they've covered your destination or simply Google "things to do in X", "traditional foods in X", "where to eat in X", "2 weeks in X" (you get the idea!) to find content from people who've travelled to the destination
Leaf through guide books – you can pick up a copy from your library or buy your own book if you like to mark up notes
But don't forget – you need to SAVE all of this information you're collecting when you plan a trip. You might think that you'll remember everything but I guarantee you won't. All of this info will feed into a more detailed travel itinerary that we'll get to soon.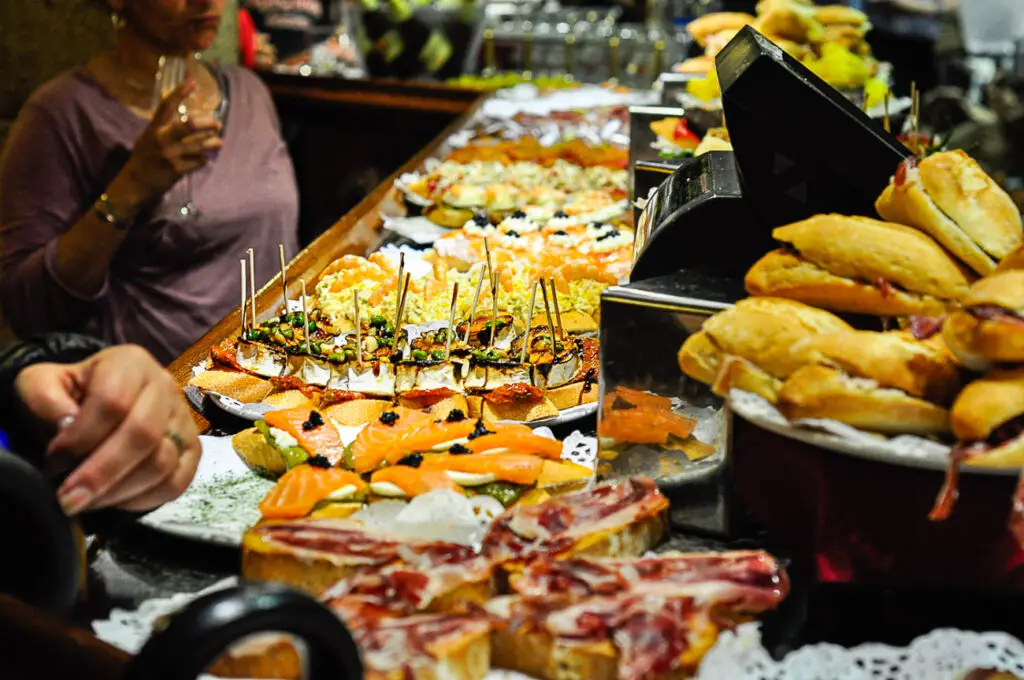 How to organise this information
As you're doing all of this research as part of the trip planning process, save it in whatever way suits you. That could be by copying and pasting info into a Word or Excel document, saving it to a tool like Evernote, bookmarking interesting webpages or even writing it down the old-fashioned way in a notebook. It'll save you a lot of time to keep all of this information as you find it.
Whatever you do, make sure you also note down important details, including handy info like when museums are open or closed, whether restaurants across the city closed on Mondays, and so on. You want this detail for the next step when you actually figure out the best way to spend your days.
How I do this step is chuck everything into an Excel trip planner document, usually broken up into the following column headings:
City name (if I'm travelling to multiple cities on the trip)
Overview of activity – what it is, why it's so cool, any important info like the fact that it's closed on Sundays or that the best light for photos is at sunset
A link to the activity or website where I found it, so that I can refer back to it later
I like Excel (or Google Sheets) because I can filter and then sort the info I've found.
If you're travelling with someone, make the document shareable so everyone can add to it.


Step 8: Plan your travel itinerary
So, now you've got a (possibly mammoth) list of things you want to do, tours you want to take, cool photo opportunities, restaurants you're dying to eat at and the hippest rooftop bars.
But let's be realistic – unless you've been very targeted in your research stage, there's no way you can see and do everything on your list.
What you need to do is go back through the planning document you created in Step 7:
Highlight anything that you must, must do. These are the things that you absolutely will not compromise on and that must go into your travel itinerary
Highlight (in a different colour) the things that you'd like to see and do if you have the time – but these aren't must-dos
Delete anything that's duplicated
Delete anything that doesn't make the cut now that you've researched it
What I like to do next is plot out all my must-dos on Google Maps. For a city, I'll add all the restaurants and attractions I want to visit. I usually colour code them (eg. green and the little knife and fork icon for restaurants, purple for tourist attractions) and write notes for each item saved (opening hours, a dish that you must eat there, any handy tips).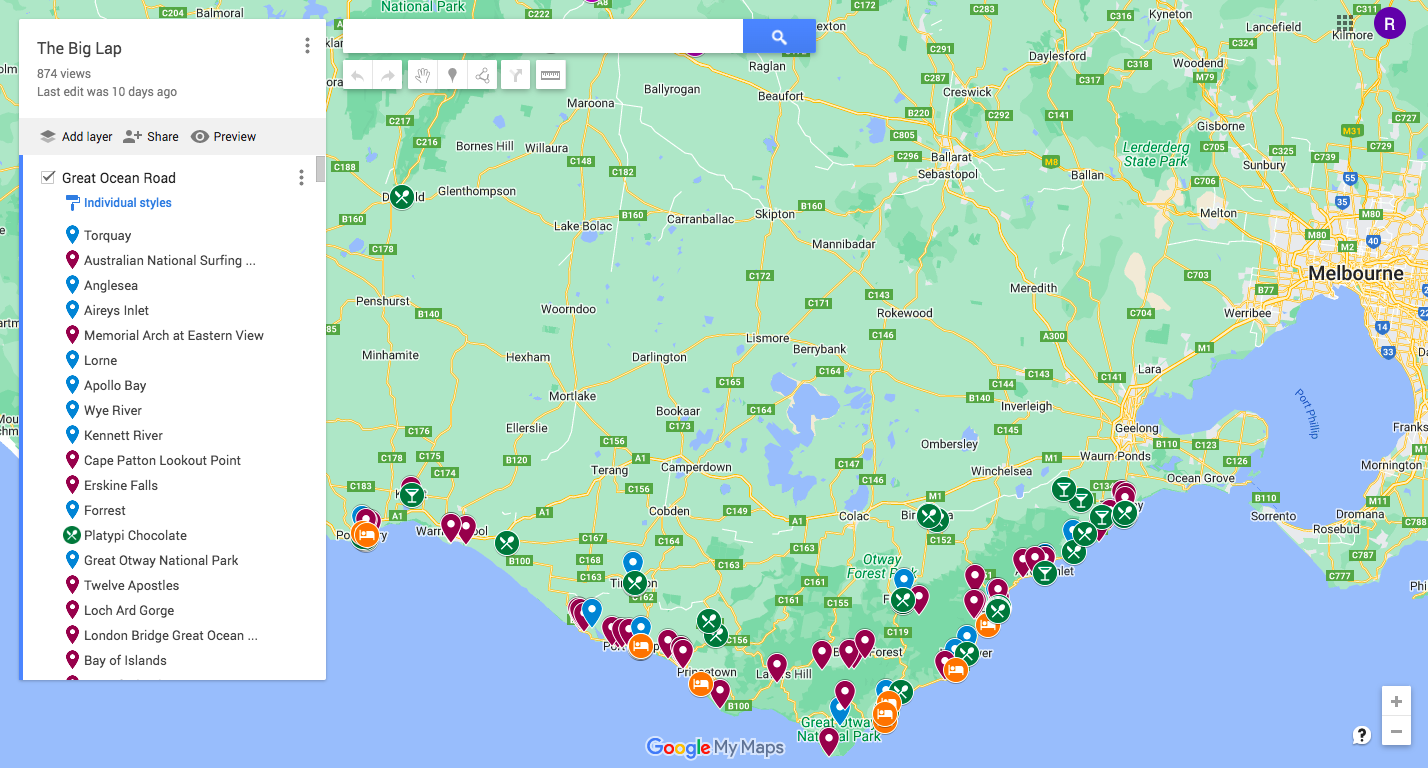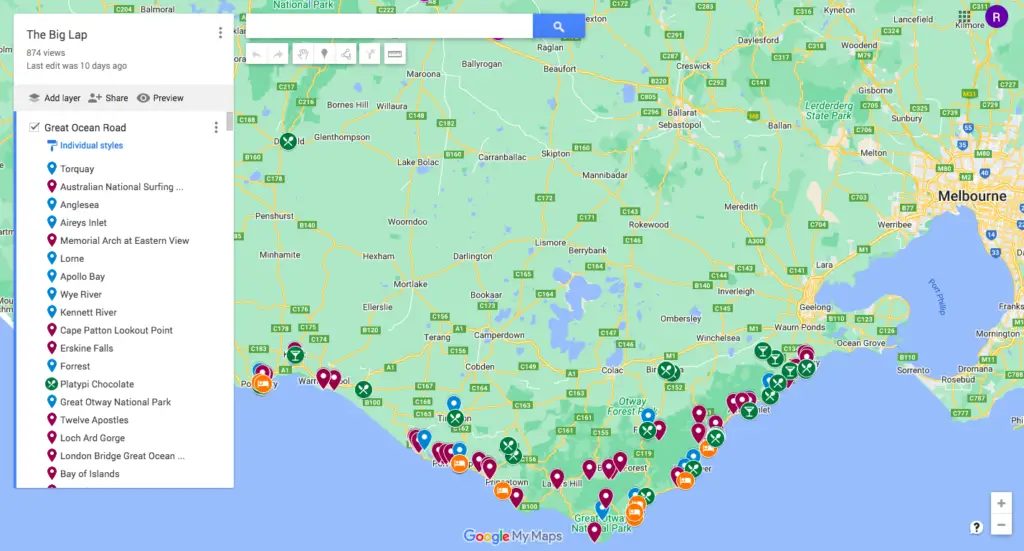 Plotting it out on Google Maps means I can divide a big city into areas. I can plan an itinerary for my first day based around all the stuff to do in one section of the city, and then plan out day two based on what there is to do in another section, and so on.
I'll then write out a rough itinerary for each day, with a few back up options (from my "like to do" list) if I end up having more time on that day. Keep it flexible though. You may need to change a few things around once you start making some bookings in the next few steps.
You can see this in action in my post for spending 3 days in Buenos Aires. Each day is colour coded in Google Maps so that visitors can plan an efficient trip without criss-crossing the city every day.
The process I've described here may seem over the top – but there's one reason it works: because I never overschedule the itinerary. I usually focus on having just 2-3 "must-dos" for each day.
This also means leaving some free time on my travel itinerary to just explore without a purpose or have some wiggle room for bad weather or delays or new friends you meet on your trip who want to show you something super cool!
Don't have everything locked down at once and don't have your days planned minute-by-minute, hour-by-hour – this will actually stress you out! Trust me! I know what it's like to want to see and do it all but you will just end up exhausted (and your husband will be super annoyed with you!!).
Step 9: Book your accommodation
Now it's time to book where you're going to stay. Have a think about what type of accommodation you want:
Hostels
Boutique hotels
Larger hotels
Vacation rental
Unique or unusual accommodation, like glamping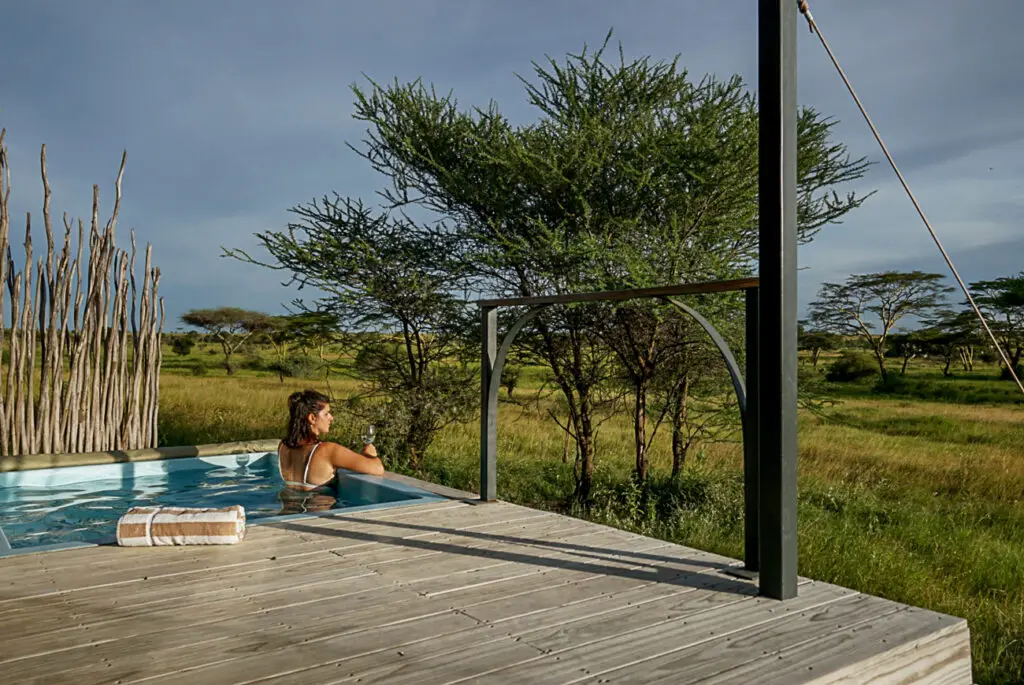 I always book my accommodation on Booking.com. (I've booked there so much I'm now a Genius, which is a great marketing ploy!)
On the site, I can compare accommodation easily. I really like the map function so that I can see exactly where the hotel is so I don't end up in a neighbourhood that's miles away from the places I want to visit.
As you read through the places that interest you, shortlist properties by clicking the little heart icon next to the name of the property.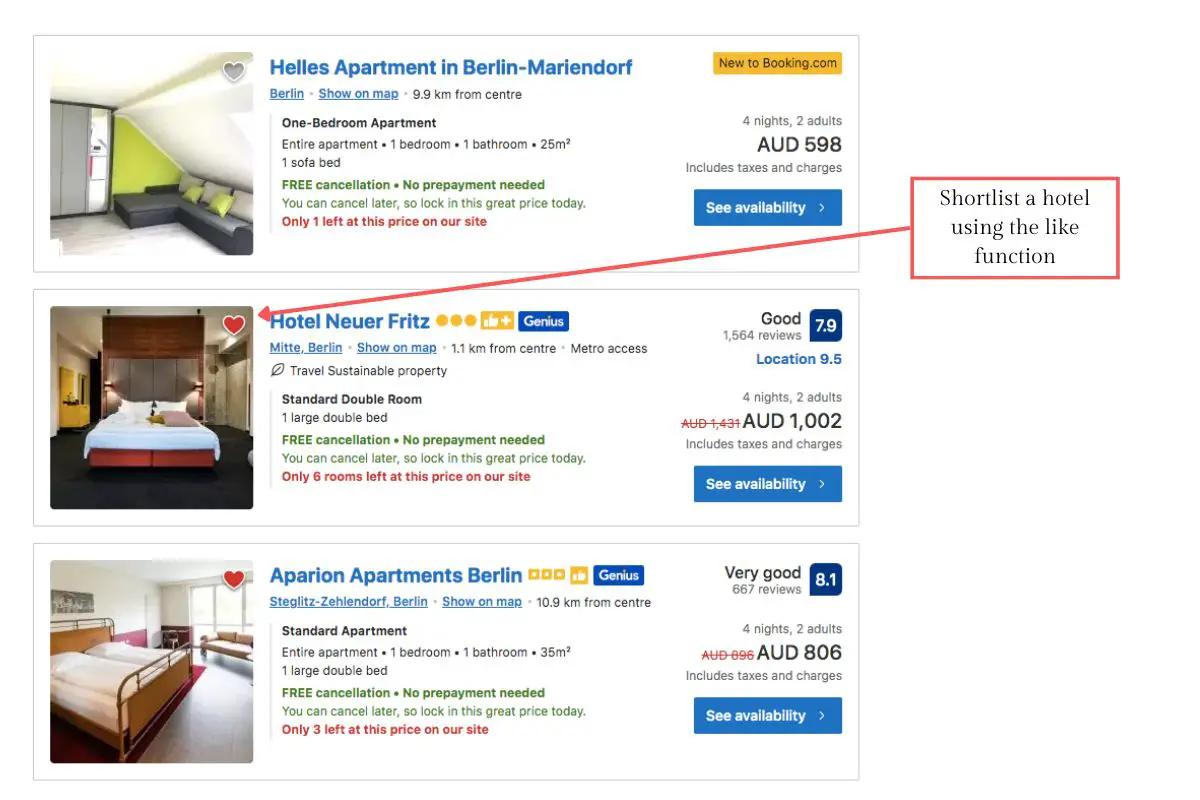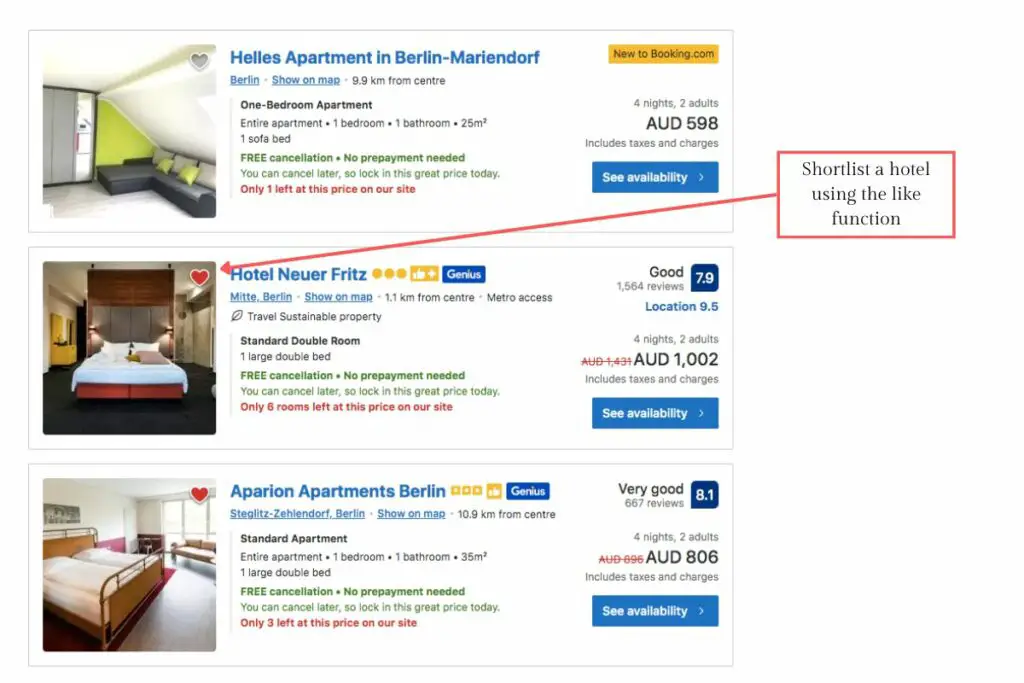 I recommend reading through the reviews of each shortlisted hotel to get a sense of what they do well and what other guests haven't liked. I usually take the reviews with a grain of salt because I find that people complain more than they pay compliments. But you can still get a few clues as to whether it's the right property for you. You can read reviews on Booking.com as well as on a site like TripAdvisor.
If you can't decide between a few places, book a couple if there's a free cancellation option for each. That way you can secure a room and come back later to make a final decision. Just make sure you do this before the cancellation period ends so you don't end up paying for multiple rooms!
If you're staying longer in a place, then consider a vacation rental on a site like VRBO. This way you can have a kitchen to cook your own meals every now and then, a living space if you're travelling with friends and a laundry to wash your clothes.
Unless it's a busy travel period, you don't have to book every night of your trip. But it does help to book the first few nights for peace of mind.
Step 10: Figure out how you'll get around
If your trip involves several stops, then you'll need to figure out the best way to get between them.
I personally love a good road trip! If this is your travel style, too, check out Discover Cars to compare cars and prices.
If you're going to be flying, training or busing between destinations, then check out Rome2Rio to find out the best way to get from A to B. I really like this site because it gives multiple transport options and a rough price, as well as details and links for booking.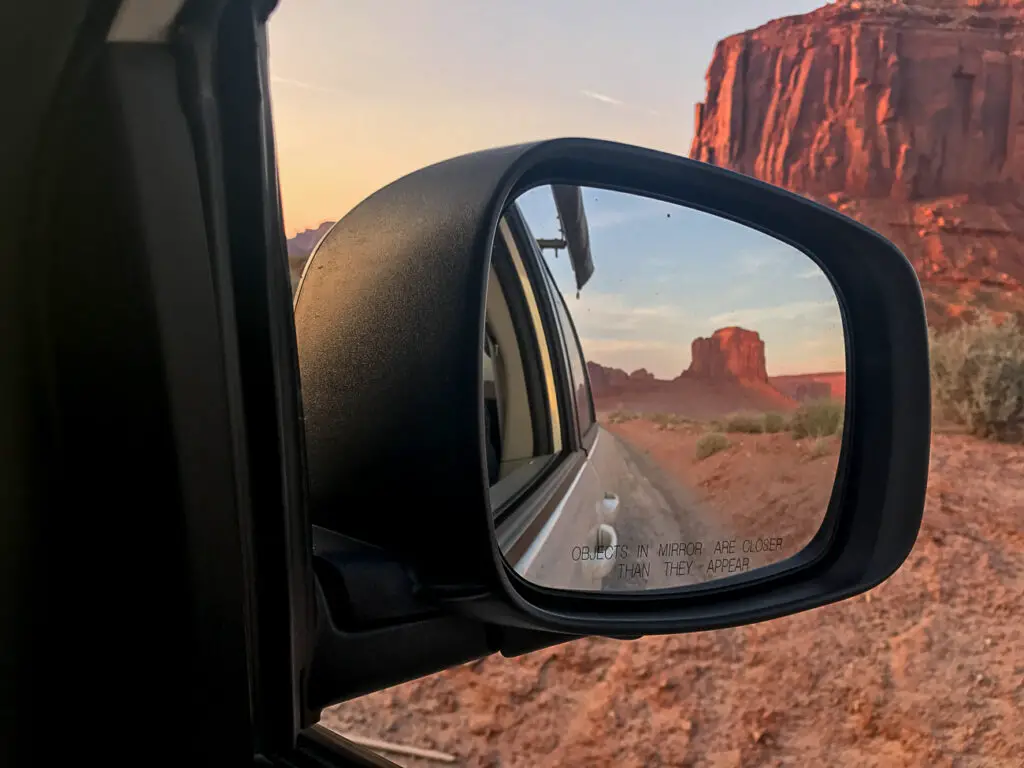 Step 11: Book must-do tours and activities
You've got your itinerary, and I told you to be flexible with it, but in some instances you're going to need to book a few things in advance.
There are some popular tourist attractions that book up months in advance, so if you haven't planned ahead you're not getting a ticket. The Alhambra in Granada, Spain, is one example. This incredible site books up months ahead so you need to book your ticket. (I have a guide to what to do if you can't get tickets to the Alhambra in case you do miss out!)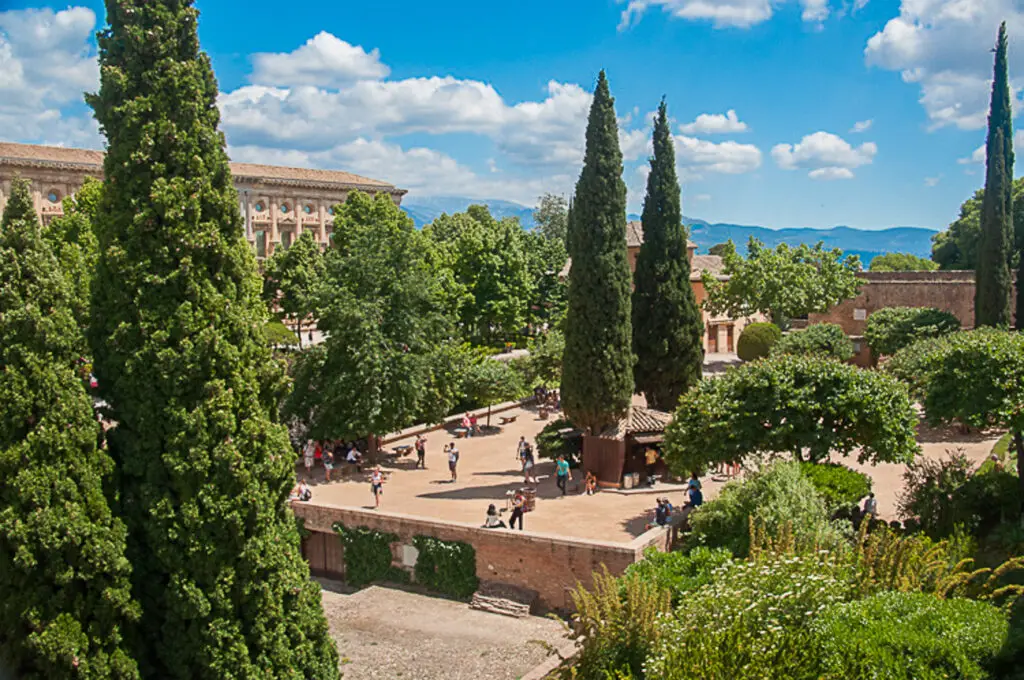 There are also some sites where it's cheaper and more convenient to buy tickets online in advance. We found this when we booked our tickets to the Sagrada Familia. We booked online on the day, but it meant that we didn't have to join the long queue that snaked around the corner of the building. Same situation when it came to the Real Alcázar in Seville.
Other activities you might want to book are museums that have limited capacity or timed entrances and popular restaurants that take bookings in advance.
Step 12: Additional research and planning
Now that you've got all the fun stuff organised, there are a few admin-y things to do. Don't forget these steps when you plan a trip – they're all important!
Passport
Check that your passport isn't about to expire. Many countries require that your passport has at least 6 months' validity left.
Visa
Do you need a visa where you're going? Factor this into your planning, as some countries can take a while to process visas. Google the embassy or consulate for the country you're visiting to find out the requirements.
Vaccinations
Are any vaccinations required? Some countries won't let you in without, for example, a yellow fever vaccination and record.
And, of course, with the way the world is now, you may also need to have a COVID test in advance or show proof of COVID vaccination. Check all of these requirements well before you travel.
Safety
Hopefully you've already checked whether your country recommends you travel to another country or not. This can even impact your travel insurance coverage.
But even if you're travelling to a "safe" country, it's worth checking to see if there are any travel alerts or warnings for your destination. These government sites sometimes even list handy information about scams that you should be aware of.
Check your government's website:
Language
Take some time to learn a few phrases of the local language. Take a short course in your home town or find a teacher online on an affordable site like iTalki.
Weather
Add your destination to your phone's weather app so you can keep an eye on the forecast and pack and organise your itinerary accordingly.
Money
Research the best way to pay for things in the destination. Get some local currency in cash, let your bank know that you're travelling so your credit card isn't cancelled, or get a travel money card.
Arrival plan
One of the things I have learned first-hand and now add to this how to plan a trip guide is that you need to have an arrival plan if you're landing in a country or city you're not familiar with:
How do you get from the airport to the city/your hotel? Taxi? Bus? Or will you arrange for your hotel to pick you up?
What's the rough cost of transport from the airport?
What's the address of your hotel? Have this written down somewhere, along with the phone number
What's the address and phone number of your country's embassy or consulate in the destination?
Have this important information printed out – don't just rely on having it in your phone.
Step 13: Make a packing list
You're getting closer to your trip, so it's now time to think about what you're going to pack!
I like to make a list so I can think through outfits to wear each day and to avoid packing too much.
There are plenty of packing lists available online for specific destinations, and I have a few on my site that you can adapt:
Make sure you pack in your carry-on luggage your important documents: passport (along with a photocopy), visa (if required), and printouts of your flight details and accommodation.
Don't rely on your phone – the battery may die or you may not have coverage when you land. This happened to us when we travelled to Dubai and I couldn't pull up the address of our hotel from my email account.
When you decide to pack all of your stuff is up to you. You might be someone who throws everything into a suitcase the morning of your trip (the horror!) or a travel planner who starts packing days before you leave (go you!).
Step 14: Get ready for your trip
The countdown is on!
Literally – I download a countdown app so that I can see exactly how many days I have left until our trip begins.
Then I love to learn about where I'm going. This could be by reading a book written by an author from that country, watching a movie or going out to a restaurant that serves that country's cuisine.
Step 15: Enjoy your trip!
The day has arrived! You're off – have an incredible trip. All your planning has finally come together. Get on that plane and have fun!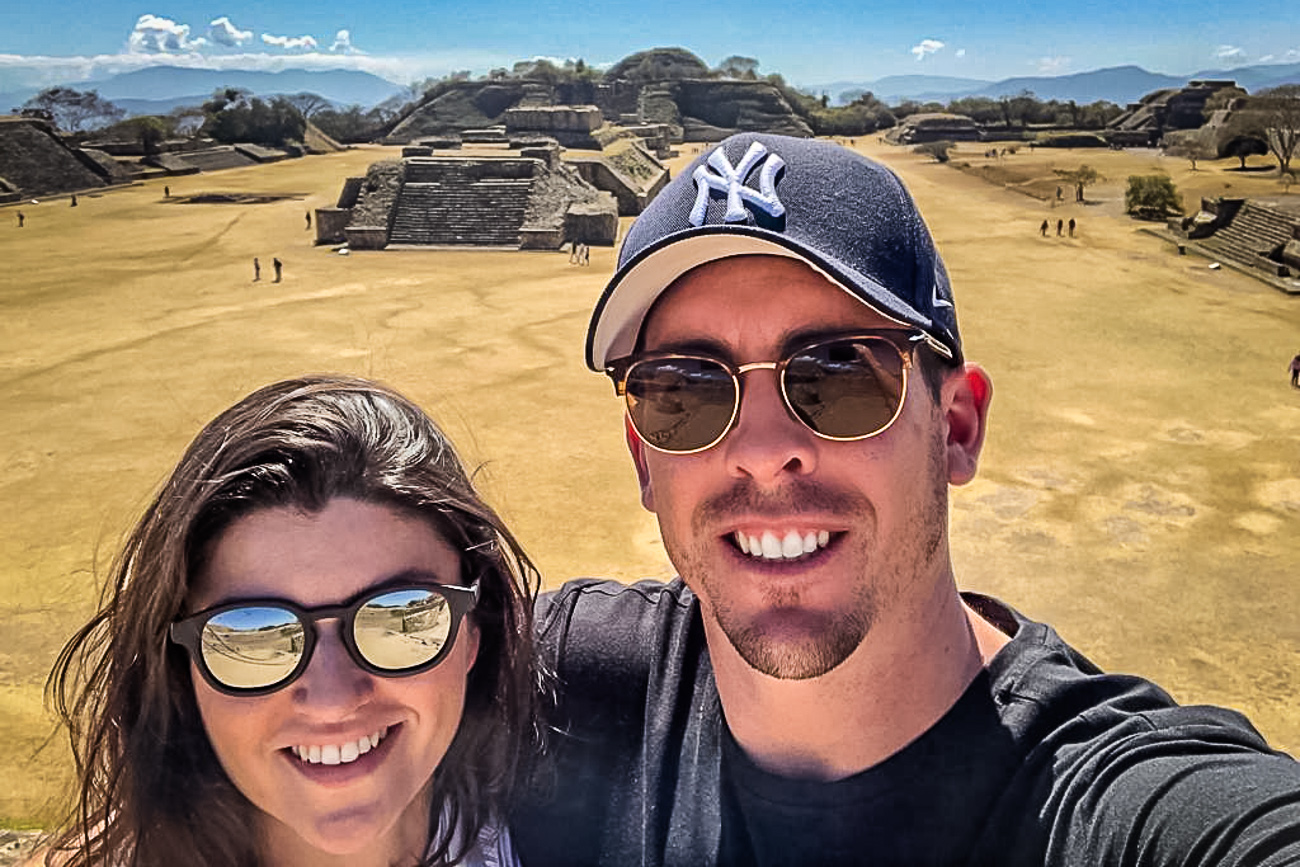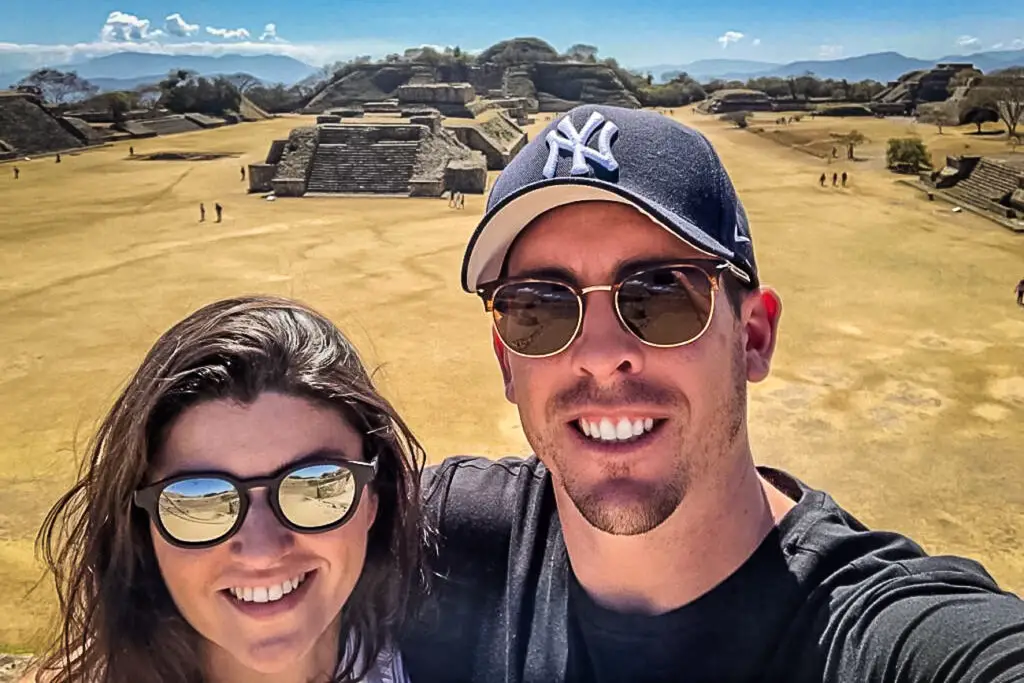 Hopefully this how to plan a trip guide has given you some tips for organising your next travel itinerary!
What other tips do you have for how to plan a trip? What kind of a trip planner are you: completely organised or do you prefer to leave things up to chance?
PIN IT FOR LATER:
Liked this guide to how to plan a trip? Don't forget to save it to Pinterest!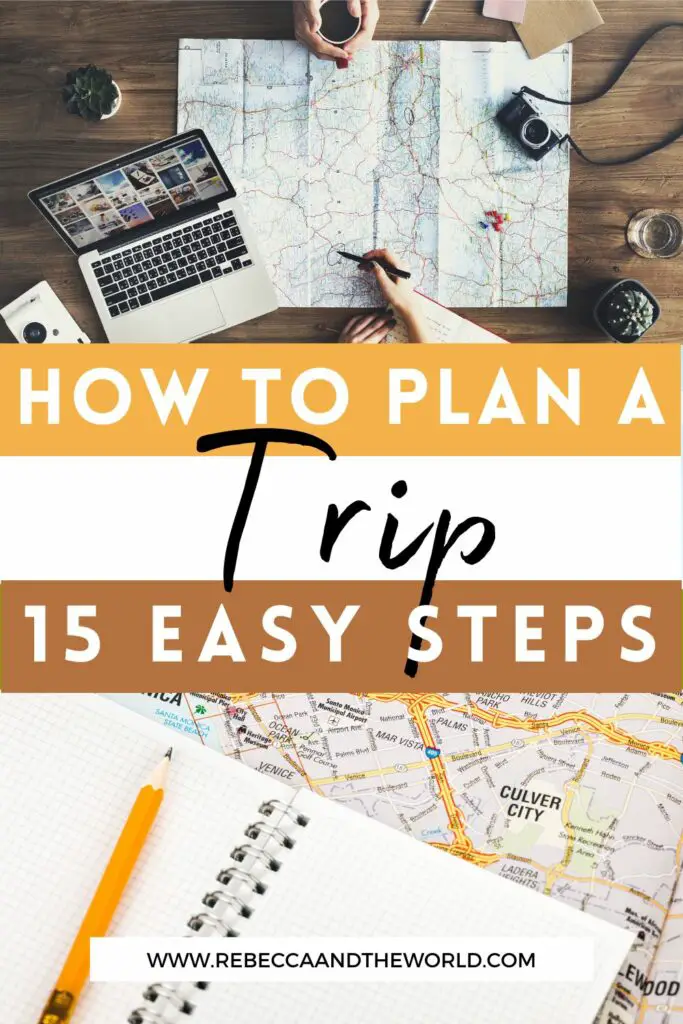 Header image by That's Her Business on Unsplash