An essential stop on any visit to Spain is Granada, located in the beautiful region of Andalucía in the south of the country. While most people are drawn to the city to view the incredible Alhambra, there are many more things to do in Granada and reasons to stay a little longer. Here, I'm sharing my itinerary for 2 days in Granada to help you plan a trip to see the best that the city has to offer.
Granada was the first stop on our incredible road trip through Andalucía in southern Spain.
Our first impression of Granada was from behind the wheel, as we squeezed our way through narrow, cobblestoned alleyways in a desperate search for our Airbnb (which we ultimately found out was unreachable by car).
But as soon as we abandoned the vehicle in a public parking garage we quickly became smitten with this gorgeous historic city. We loved wandering its winding, cobblestoned streets and stepping into tapas bars that were filled with boisterous crowds. And of course, Granada's crown jewel, the Alhambra, really did stop me in my tracks with its spellbinding beauty.
So, let's explore more of Granada in Spain in this guide to when to visit, how to get around, where to stay in Granada and specifically how to spend 2 days in Granada.
Want to save this Granada itinerary for later? Simply click the "Save" button on the images below to save it to Pinterest.
This blog post may contain affiliate links, meaning if you book or buy something through one of these links, I may earn a small commission (at no extra cost to you).
Granada travel guide
How many days in Granada?
Now this is a good question! Many people assume (falsely) that the main reason to visit Granada is for the Alhambra, but there is actually so much more to do in Granada. I think 2 days in Granada is the minimum time you should allocate to your Spain itinerary. After all, you need at least half a day just for the Alhambra alone.
While I highly recommend at least 48 hours in Granada – and that's what this Granada itinerary outlines – I have included itineraries for one day in Granada and 3 days in Granada (or longer) at the end of this article.
When to visit Granada
The best time to visit Granada are the months on either side of summer: May, June, September and October. Temperatures are cooler, crowds are fewer and the city's event calendar is full of fun things to do. I visited in June and found the weather was pretty perfect.
The hottest months to visit are July and August. This is also when crowds swarm upon Granada, so if you're crowd-averse like me, these are the months to avoid.
While it's very cold in winter (you're looking at an average of 6-10 degrees Celsius / 43-50 Fahrenheit) it does mean fewer visitors and cheaper accommodation prices – and the chance to hit up the snow fields in the nearby Sierra Nevada mountains.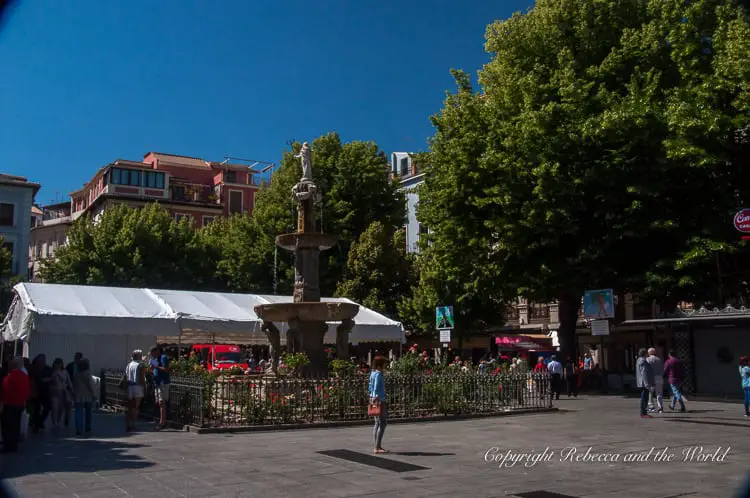 How to get to and around Granada
Granada does have an airport that receives some international flights (from the UK, for example), but if you're arriving from overseas it's more likely that you'll fly into Granada via Barcelona or Madrid. The next closest airport is in Málaga, 125 kilometres away, so another option is to fly into that airport and then take a bus or rent a car to get to Granada.
Getting around Granada is easy – we walked around most of the city. Although there are plenty of steep streets that had us huffing and puffing!
There are buses that will take you to the Albaicín (C1), Sacramonte (C2) or Alhambra (C3) for €1-2 (cash only).
The Hop On Hop Off Train (which isn't really a train, more like a cute mini-bus with carriages) has two routes (day route and night route) through the city and up to Sacromonte and the Alhambra. The trains run every 20 minutes. Tickets cost €8 for one day and €12 for two days. Buy tickets online here.
Similarly, the Hop On Hop Off bus passes by all the main sights of the city.
There's also a metro (more like a tram/light rail network) that runs across the city, but I neither saw nor had any need to use this form of public transport when in Granada.
If you've got a car – as we did because we were on a southern Spain road trip – then park it somewhere and forget about it for your weekend in Granada. The streets are tiny, many are one-way or not accessible to cars at all, and parking is a nightmare! After driving around aimlessly and almost getting stuck in streets (yes, the streets are really that narrow, even for small cars!) we left it in a parking garage in the city centre and paid about €12 a day for parking.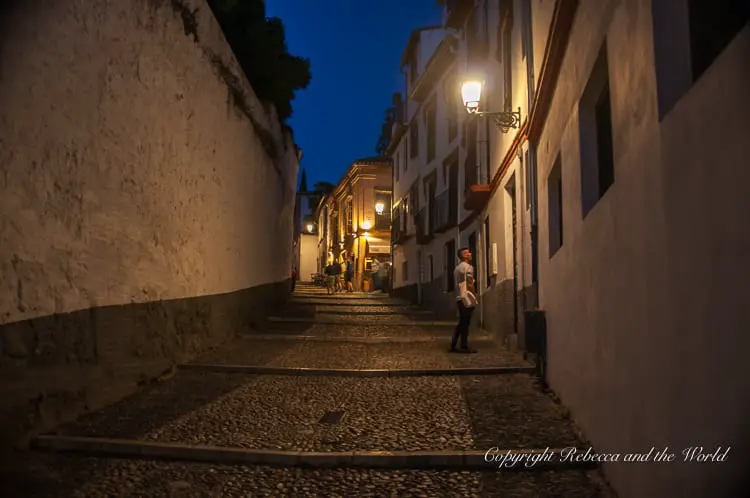 Where to stay in Granada
The best area to stay in Granada is the Albaicín, the city's historical neighbourhood. Here you'll find charming cobblestoned streets and architecture that dates back to Moorish times. It's also close to all the main Granada tourist attractions. Do keep in mind that this area is paved with cobblestones that can be quite slippery and there are several hills and steps – we did see a few people take a tumble climbing up and down.
Some hotels in the Albaicín area are:
Another popular option is the historic city centre, El Centro. Here you'll have endless options for tapas restaurants and be close to all the main city sights. Hotels in Granada include:
For something really unique, you can even stay near the Alhambra, right inside the grounds!
2 days in Granada itinerary
Map of what to do in Granada
Everything I've included on this 2-day Granada itinerary can be seen on this map of Granada, so you have an idea of the layout of the city.
Day 1
Morning
With two days in Granada, start your first day with a traditional Spanish breakfast of eggs, pan con tomate y jamón, fresh orange juice, coffee and pastries from Cafetería Lisboa (Calle Reyes Católicos, 67).
Granada is a city full of history – the area has been populated since at least around 5500 BC, after all – so join a free walking tour of Granada with Walk in Granada tours. Tours leave Plaza Nueva at 11 a.m. every day and over three hours you'll explore the city's elegant churches, old souk and Islamic architecture. As you're wandering, ask your guide for their recommendations for the best restaurants in Granada (answer: so many!).
The tour ends at Plaza San Nicolás which has a spectacular view of the Alhambra. Don't forget to tip your guide – he or she is most likely a volunteer.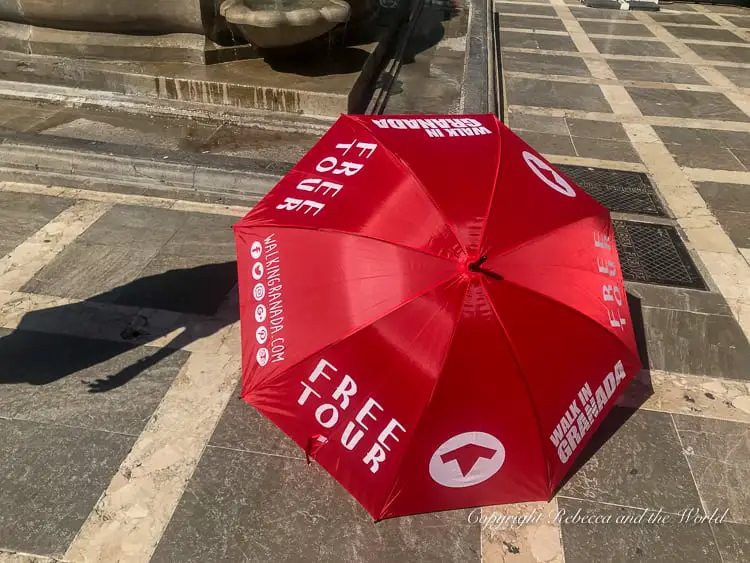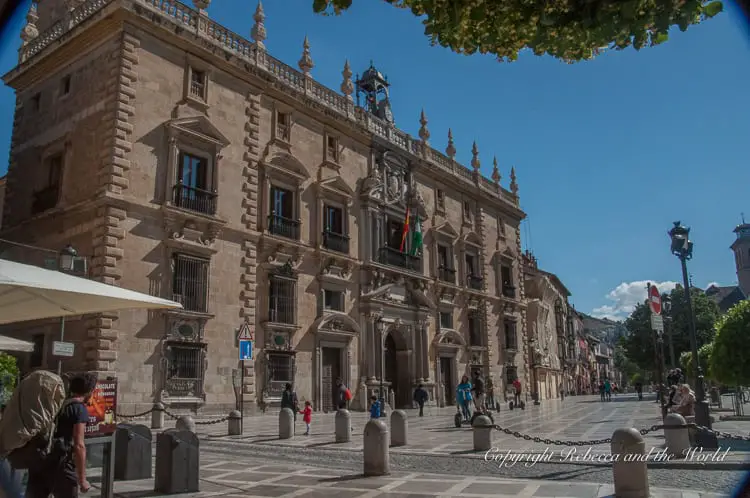 Have a late lunch at La Vinoteca (Calle Almireceros, 5) which serves up fresh tapas and larger plates in a bright, airy space.
Afternoon
In the afternoon, spend some time ducking down the streets of the Albaicín, Granada's charming cobblestoned neighbourhood. Stop by the Monasterio Santa Isabel la Real to buy some sweets from the nuns. You'll never see them, though, as these cloistered nuns avoid direct contact with the public. Ring the buzzer and give your order, then place your money on the lazy Susan that's in the wall and it will turn around with your purchase on it. It's one of the most unique things to see in Granada!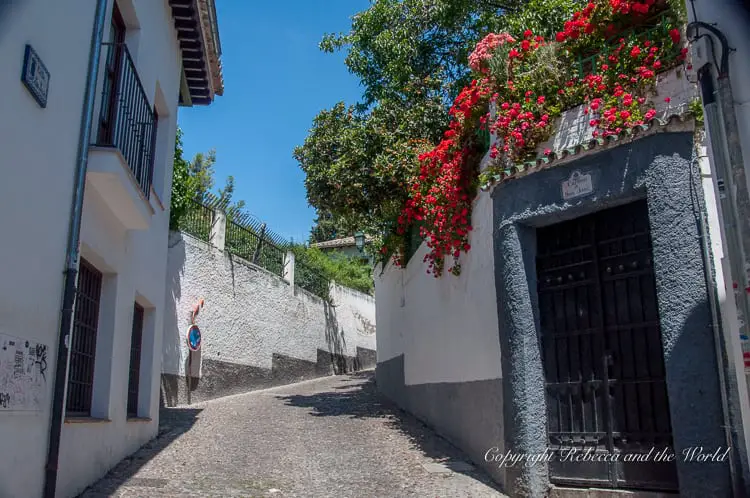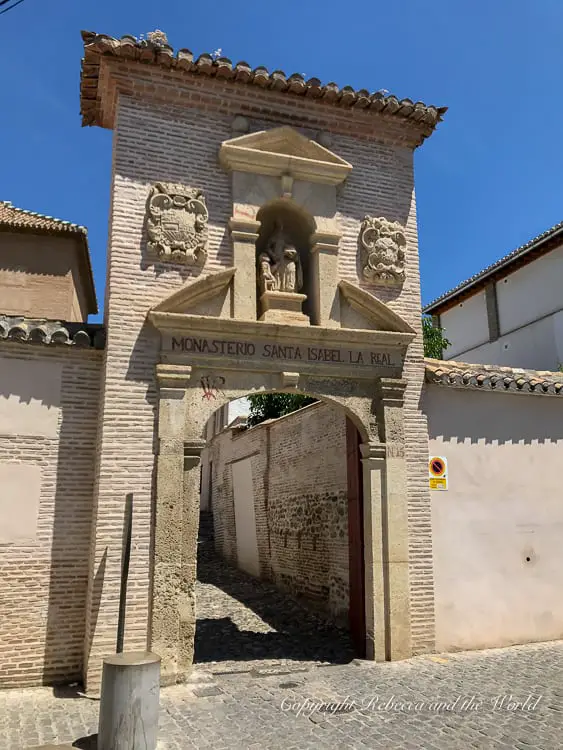 Walk further to Sacromonte (which means Sacred Mount) to explore this unique barrio. The area is dotted with cave homes, many of which are rented out for accommodation, or serve as shops or bars. Stop by one of the cave bars for an afternoon drink. Don't miss the Sacromonte Abbey which overlooks the valley. This area is a little further out, but should definitely be included on any Granada itinerary.
If you'd like some history or useful information as you wander the Albaicín or Sacromonte, then this guided tour comes highly recommended.
Satisfy your afternoon sugar craving with a plate of Spanish churros dipped into a mug of hot chocolate. The best churros in Granada can be devoured at:
Alhambra Cafetería (Plaza Bib-Rambla, 27)
Café Fútbol (Plaza de Mariana Pineda, 6)
Torres Bermejas (Plaza Nueva, 6)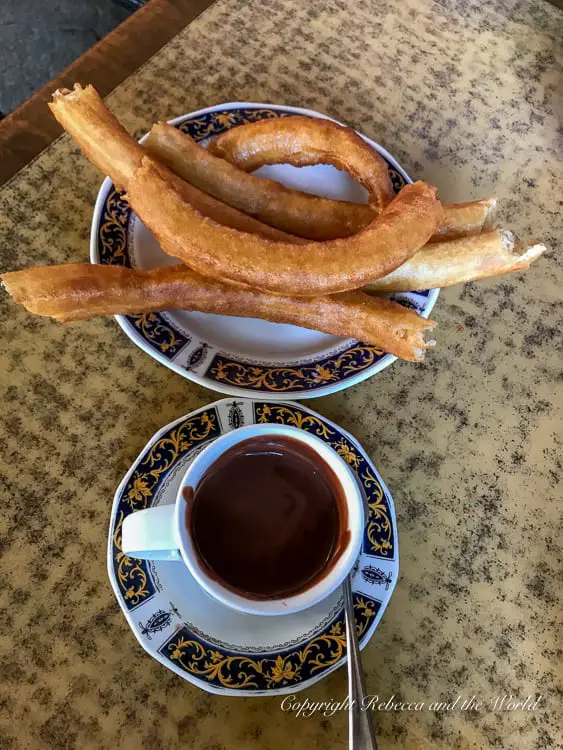 Evening
Exploring the food scene is one of the best things to do in Granada. In the evening, let someone else decide what you'll eat for dinner by joining a food tour. Choose a tour that explores the bars and the best tapas in Granada, or discover Granada's locally made delicacies with Spain Food Sherpas.
We spent three hours with our Spain Food Sherpas guide, Molly. She showed us around local produce stores, shared the history of the city with us, and then stuffed us full of delicious food from tapas bars and historic restaurants around the city. You can book your own food tour with Spain Food Sherpas online here.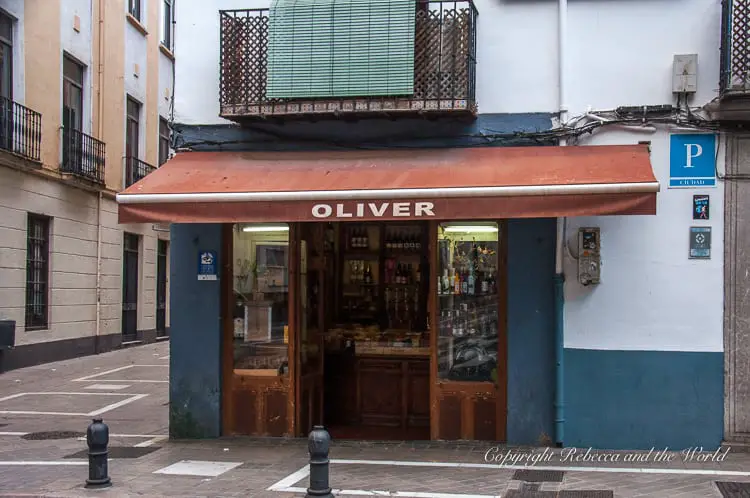 If you're not ready for the night to end, then hunt down a flamenco show. Flamenco has its origins in Andalucía and a must-do is seeing an authentic flamenco show in Granada. Recommended flamenco shows include those at:
El Tabanco (Cuesta de San Gregorio, 24)
Peña La Platería (Placeta de Toqueros, 7)
Le Chien Andalou (Carrera del Darro, 7)
Day 2 
Morning
The Alhambra is Granada's biggest draw card and cannot be missed. You MUST book your tickets for the Alhambra well in advance – I'm talking 2-4 months in advance. I have a whole guide on how to book tickets for the Alhambra, including what you can do if you leave it too late (like we did, oops!) and they're sold out. You can read my guide or just go ahead and book a skip-the-line tour online now. You don't want to miss one of the most important places to visit in Granada just because you didn't plan ahead!
Before you head up to the Alhambra, begin with a good breakfast – you've got a lot of walking ahead of you so you'll need sustenance. Grab a seat on the terrace at Café 4 Gatos (Placeta Cruz Verde, 6).
To get to the Alhambra, take the C3 bus and get off at the Puerta de la Justícia. Alternatively, you can walk up to the Alhambra through the forest. Start at Plaza Nueva and follow the street signs. It's a fairly steep walk. Taxis also regularly go up and back.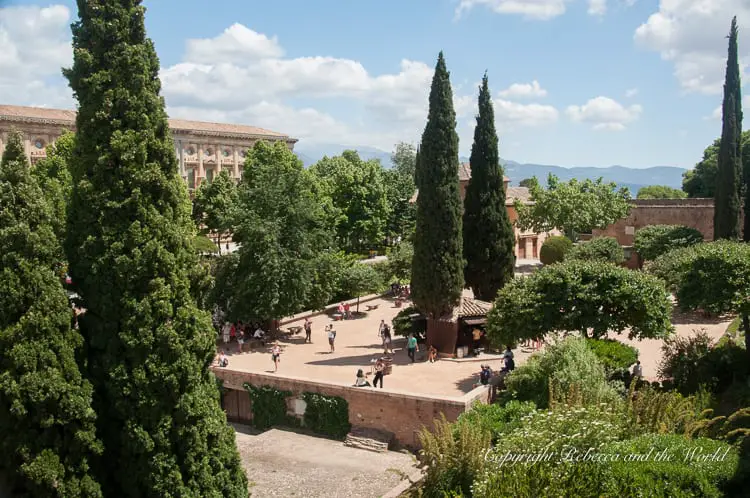 Spend two to three hours at the Alhambra. I know it eats into a lot of your two days in Granada, but it's that deserving of your time.
The UNESCO World Heritage-listed Alhambra site is made up of three distinct parts:
The Nasrid Palaces are the main attraction of the Alhambra. Here you can wander through many of the palaces and courtyards full of fountains, arches and stunning ceiling ornaments. Tickets for this section are timed, so make sure you don't miss your allotted time!
The oldest part of the Alhambra, the Alcazaba was once a fortified military enclosure. You can see where the soldiers used to live. There are also great views of Granada from the various towers.
The Generalife is the gardens that were used by the Sultans of Granada as their summer residence. The gardens are extensive and a wonderful place to relax as you wander around the Alhambra.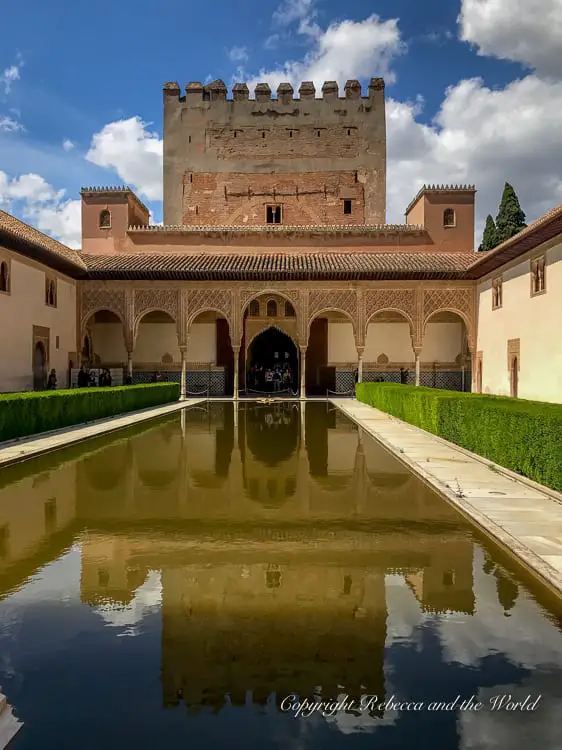 Afternoon
Depart the Alhambra via the Puerta del Arrabal and make your way back to town along the Rio Darro and the Paseo de los Tristes. There's a great plaza along the way with many options for lunch. Grab dessert at one of the many ice cream shops – there's seemingly one on every corner doling out creamy scoops of helado.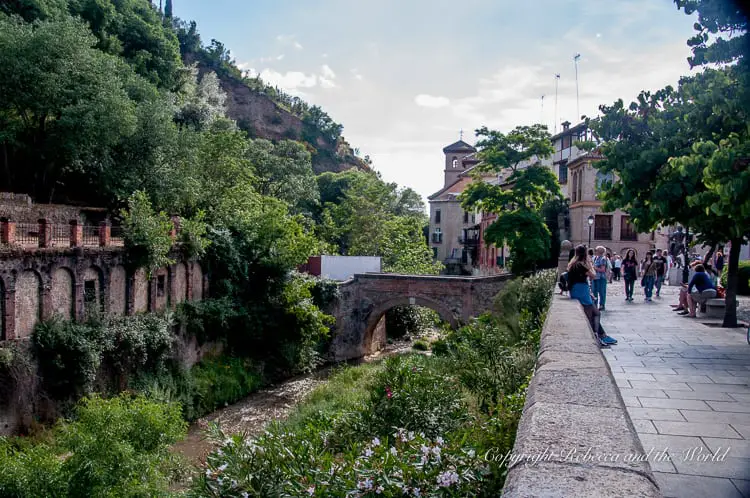 In the afternoon, revive those weary legs with a visit to Hammam Al Ándalus (Calle Santa Ana, 16). Indulge in one of the many luxurious services on offer (you can book online) before dipping into the warm waters of the baths. Bathing suit required.
For the best sunset view in Granada, you'll find a lively vibe at the Mirador de San Nicolás. You can even eat dinner as you watch the sun go down over the Alhambra at El Huerto de Juan Ranas (Calle Atarazana Vieja, 6).
For a quieter sunset view, hike up to San Miguel Alto, the highest viewpoint in Granada. Fewer tourists make the steep climb up to this local secret spot.
Evening
Granada is one of the last places in Andalucía where tapas are served for free with a drink (although this isn't the case in every bar), so make the most of it on your last night in Granada. Go bar-hopping and after two or three bars, you'll find yourself satiated – and all for very cheap.
Choosing where to eat in Granada can be challenging. We found some of the best places just by wandering around. While I avoid crowds whenever possible, if I saw a group of boisterous Spaniards in a tapas bar, that was my signal that it was a good one! Some of the best tapas in Granada can be found at:
Bodegas Castañeda (Calle Almireceros, 1-3) – chaotic and a great place to people watch
Los Manueles (Calle Reyes Católicos, 61) – there are two restaurants called Los Manueles and they're just across the road from each other, so make sure to choose this one with the outdoor terrace
Los Diamantes (Calle Navas, 28) – teeny tiny tapas place that is always packed
La Milagrosa Irreverente (Calle Jáudenes 1, corner of Plaza de la Alhóndiga) – bright space serving modern tapas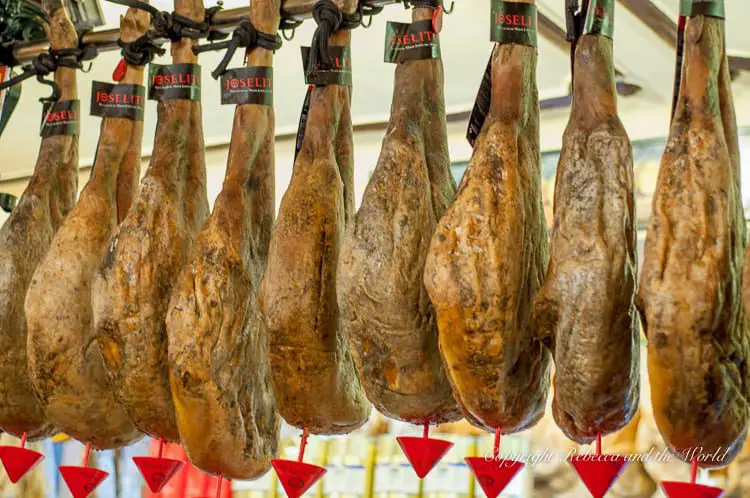 More Granada itineraries
One day in Granada
If you've only got one day in Granada then prepare to hit the ground running – there's a lot to see and do!
You'll need to start early in the morning at the Alhambra. Remember, you must book your Alhambra tickets to the Nasrid Palaces months in advance to get an early morning time slot. Check out my Alhambra tickets guide if you didn't read it earlier.
Afterwards, head over to explore the Albaicín and Sacromonte. Because you're limited on time, a walking tour like this one might be the best way to see these historic areas.
Catch the sunset at the Mirador de San Nicolás before heading down into El Centro for bar-hopping around the tapas bars in Granada. End the night at a flamenco show and then throw yourself into bed – you'll need some sleep after just 1 day in Granada!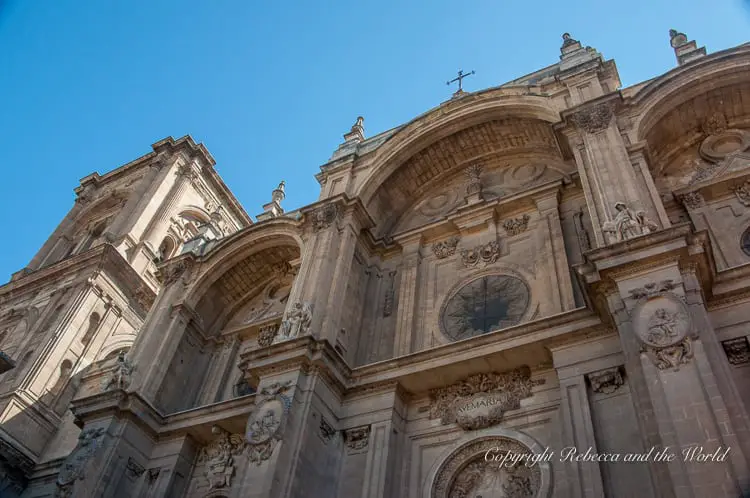 How to spend 3 days in Granada (or longer)
If you've got more than two days in Granada (lucky you!), there are plenty more things to do in Granada to fill your days:
Spend more time exploring the Granada Cathedral and Royal Chapel of Granada – the free walking tour I mentioned earlier takes you past these historic buildings, but not inside
If you've got three days in Granada, then do the itinerary I've suggested above, and spend the third day hiking in the nearby Las Alpujarras or visit the white villages (pueblos blancos) of this area
Hike through the Los Cahorros Gorge, which is known for its hanging bridges and canyons. You can do it alone or book a day trip like this one
Take a day trip to the Sierra Nevada National Park, Spain's largest national park, for spectacular hiking, horse riding or mountain biking (this 4WD Sierra Nevada safari looks like a fun day trip!)
Visit the 11th century Arab bathhouse, El Bañuelo (Carrera del Darro, 31). These Arab baths are similar to those found in Ronda, also in Spain
Go bird watching in Cabo de Gata
Learn the passion of flamenco at Escuela Carmen de las Cuevas
Go shopping for souvenirs from Granada in the Alcaiceria bazaar. While it's not as big as the original Arab market that once stood on this site, it's still easy to get lost in the maze of stalls. Vendors know that the market is visited by many tourists, so be prepared to haggle!
I hope this 2 days in Granada itinerary has answered the question of what to do in Granada. If you've got any more questions or comments, leave them below!
VISITING GRANADA – YOUR TRIP ESSENTIALS
This article was originally published in July 2018, and was updated in November 2019.
PIN IT FOR LATER: