Working a full-time job doesn't mean you have to sacrifice travel. You can, in fact, have both in your life – without quitting your job.
Trust me, I get it when you open Instagram and you see your feed filled with people gushing about their lives as full-time travellers, jealousy bubbling as they're boarding yet another flight to yet another stunning destination. It's hard to stomach when you're sitting in your office, or your cubicle, or serving customers. But that life isn't for everyone.
I LOVE travel. Not a day goes by where I'm not thinking about my ever-growing bucket list or scoping out cheap flights.
But I also actually like working. I have an interesting job that keeps me busy. I also like having a home. And things. And a routine. Hell, shockingly I even like knowing that money is coming into my bank account each month.
Which is why I've found a balance working full time and indulging in my wanderlust. I plan and I make travel a big part of my life. And here I'm going to share some ideas for how you can travel more, too, even if you work full time.
To save these tips to travel more to Pinterest so you can read them again later, simply click on the "Save" button on the images below
This blog post may contain affiliate links, meaning if you book or buy something through one of these links, I may earn a small commission (at no extra cost to you).
1. Prioritise travel
Not everyone wants to travel. Some people are perfectly happy at home – and there's nothing wrong with that. But if you're not one of those people (and I'm assuming you're not, given you're reading a travel blog!) and you have a burning desire to see the world, then make travel a priority.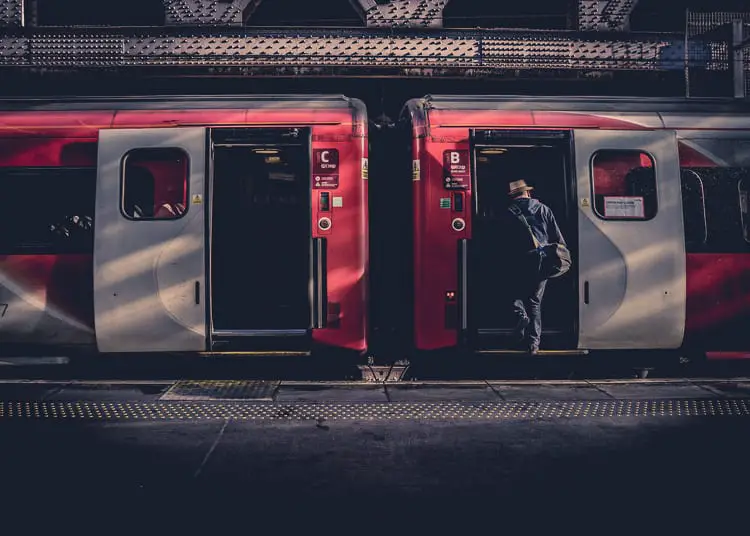 Start by figuring out what's motivating you to travel. Is it a desire to experience other cultures and learn how people live elsewhere in the world? To snap Instagram-worthy photos around the world? To provide a brief escape from real life? Think about the kinds of vacations and destinations that will enable you to have these experiences.
Use this to start creating beautiful Pinterest boards that reflect that vision, or putting pictures of your dream destinations on your fridge or computer screen so that your travel goal is always visible.
But this isn't always enough. Perhaps there's something holding you back from travelling more than you'd like. It could be money, or the (lack of) vacation time you have, or a partner who's not as keen on travelling. Maybe you have family obligations that just don't allow you to duck off whenever you feel like it.
Whatever it is, identify those obstacles and then come up with ideas for how to overcome them (everything is figureoutable, after all!). For instance:
If money's an issue, make a budget. What costs can you reasonably cut? Think really, really hard about whether you really, really need that cute summer dress or that extra margarita when you're out with friends (and that's hard to say no to, I know!). That dress or margarita could be the same price as a day tour in Rome or a meal in Thailand. Automate your savings so that a certain amount of your salary is directly routed to a separate account (preferably a high-interest account) that you can't touch.
If vacation time's an issue, then read on for some ideas on hacking your vacation time. But please, please, whatever you do, make sure you actually take your vacation! It astounds me the number of people who don't take the vacation time they're owed.
If you don't have someone to travel with, consider booking a tour. Or read up about solo travelling – often you won't ever even be "alone"!
If you've got responsibilities at home that don't allow you to travel constantly, then consider short trips and weekends away – you'll still get to see some amazing cities and regions and have some time off to unwind.
2. Plan out your calendar
There may be a few people now yelling at their computer screens, "but I just don't get enough time off from my job! I can't possibly travel as much I want!"
You'd actually be surprised at how many travel days you can fit into a year with some clever planning – even if you don't have weeks and weeks of vacation days at your disposal.
At the start of each year, I usually plot out some ideas and see how many days of vacation time and national holidays (more coming on that) I have to work with. I plan it out, but I don't book everything at the start of the year – I like to stay flexible.
You can download the calendar I use by entering your details below!
3. Take advantage of national holidays
If you're not travelling around public holidays, you're wasting precious days!
This is the simplest way to extend the number of days you have for travel, without eating into your vacation days. For example, if a public holiday is on a Tuesday, take the Monday off. Now you've ended up with a four-day trip but you've only used one vacation day. Genius!
If you plan well, sometimes you can even take a nine-day trip by using only four of your vacation days!
Of course, travelling around public holidays can often be more expensive. But if you book your travel well in advance, take red-eyes or non-direct flights or can use airline points for flights you can avoid paying through the nose.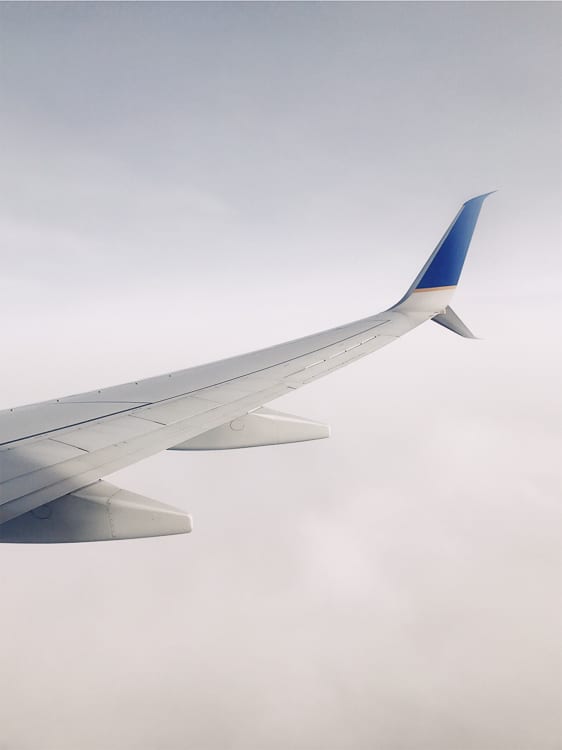 4. Explore your own backyard
Have you done everything there is to do where you live? I bet not! Take some time to explore your own city or town and play tourist for a day or a weekend.
Visit a museum you've never gone to or join a food tour to explore some new restaurants you've never tried. I recently took a few Dallas tours to learn more about the city I lived in. I discovered stunning buildings, new restaurants and heard some fascinating stories that gave me a fresh view of the city.
Consider a staycation in your own city. Hotels often have packages offering a night's accommodation with a meal or a spa treatment included. Check in and go out to a new restaurant or a concert. Treat yo'self!
Alternatively, take a day trip to a nearby town or attraction or national park. Unless you live in the Australian Outback or somewhere else remote, there's bound to be something within a few hours' drive from your home to explore.
5. Get away for the weekend and take short trips
Trips away don't always have to be long adventures. You can still see some amazing places if you plan just a day trip or a weekend somewhere – it's not always necessary to take a week-long trip.
Fly or drive out on Friday night and return early Monday morning and head straight into the office. Sure, you'll be taking red-eye flights but it will be worth it. We did this when we went to Denver. Returning to Dallas on Monday morning meant a 3 a.m. wake-up call, but we'd had such a great weekend that we were happy to sacrifice a few hours' sleep.
Even better is when you extend it and turn it into a long weekend by flying out Thursday night or Friday morning and returning Monday morning. We did this on our trip to San Francisco and actually found it so much better because we did all the touristy things on Friday when there were fewer people around. Bonus: long weekends mean short working weeks!
6. Plan your trips well
Remember to choose your destinations wisely. Depending how much vacation time you have, to travel more you may need to choose destinations that are closer to your home city or that have direct flights to avoid having travel time eat into your vacation days.
Make a list of what you must do on your trip so you can hit the ground running when you arrive. This is especially important if you only have a few days in a place. You don't want to be wasting time going from one side of the city to another because you didn't plan out an efficient itinerary.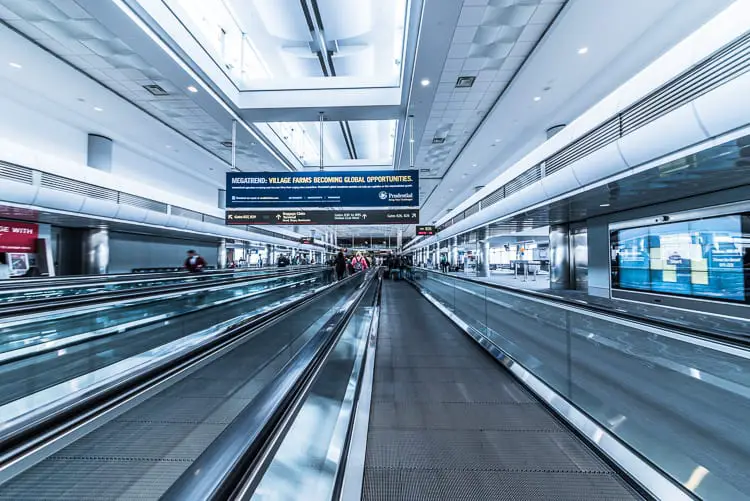 7. Travel hack
All this travel can add up, so make sure you're travel hacking as much as possible.
Sign up for credit cards that net you points that you can redeem for flights or hotels, and keep an eye out for cheap deals to new cities and countries. I got return flights from Dallas to Madrid for only $404 each through Scotts Cheap Flights. Mighty Travels is another great resource, and it's worth paying the small fee for a premium account.
If you're new to travel hacking, there's plenty of information online to start learning more. This is a great website for people based in Australia.
8. Tack on personal travel to a business trip
If your job involves business travel, why not tack on some extra vacation time after that conference or round of meetings?
I did this when I had a work trip to Singapore some years ago. I flew in the weekend before the meeting started and spent a few days trekking through the jungle in Bukit Lawang in Indonesia. Bonus: your trip's already partially paid for!
If your other half travels for work, then tag along with them and spend some time exploring while they're working.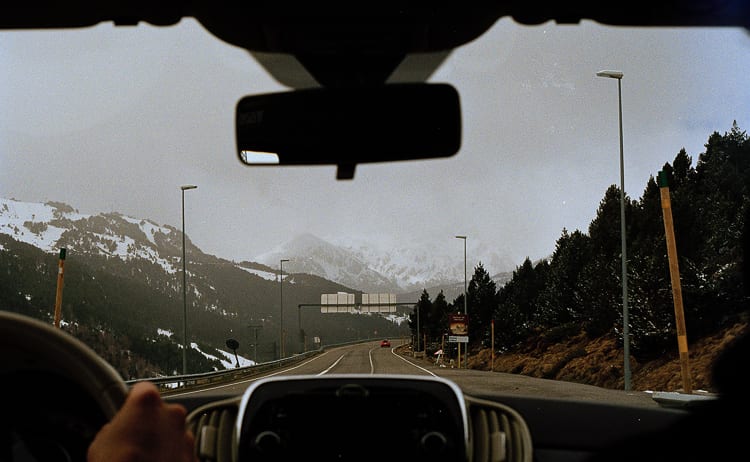 9. Negotiate at work
There's only one way to truly get more vacation days: ask your boss. Can you negotiate more days off, or for a flexible work schedule that allows you to take some half days off here and there? Can you work remotely? Does your company offer a leave of absence or other flexible vacation policies?
There's no harm in asking.
10. Become an expat!
I am, of course, a huge believer in expat life. It enables you to explore a country (and even a continent), learn about the country's culture and customs and sometimes even pick up a new language.
We've lived in Papua New Guinea, Argentina and the United States, and there's something about living abroad that makes you want to explore as much as you can.
Teach English. Become an au pair. Ask your company to transfer you to another office. There are so many ways to become an expat (check out my guide to the best cities for expats).
11. Above all, work hard
My number one tip is to work hard and build a reputation as a reliable, trustworthy worker. When you're off travelling (yet again) your boss and colleagues aren't going to be complaining. They'll know that you've put in the hard yards and deserve the time off.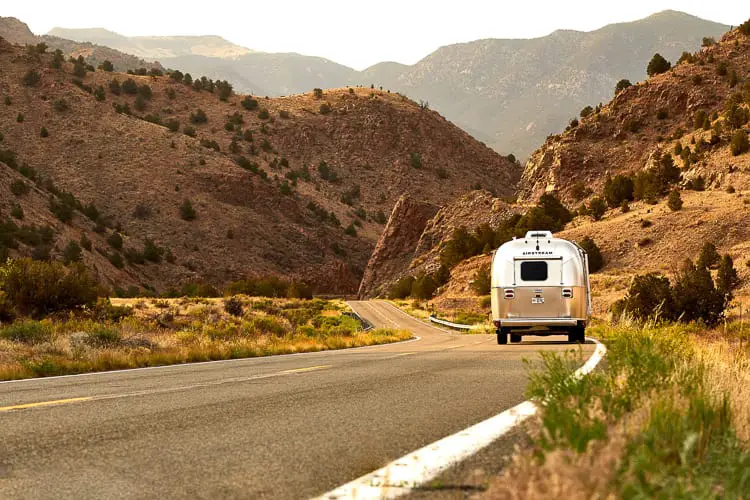 When you do leave the office for that hard-earned break, make it easy for your team. Close out any projects that you've been working on and leave lists with step-by-step instructions for any outstanding items. The last thing you want is to return to an office full of people who are bitter because they had to step in and fix your problems while you were off gallivanting around the world.
So, how are you going to travel more? I guarantee that you if take a good look at your calendar and are smart about how you plan your travel, you can find ways to fit more travel in around your full-time job. Now get to planning and saving – and on your lunch break, go book your next adventure!
What are your tips to travel more when you work full time? How do you manage both? Leave your ideas in the comments below.
PIN IT FOR LATER: