Jagged mountain ranges that slice through the country, lush tropical rainforests filled with extraordinary flora and fauna, white-sand beaches that slide into turquoise waters, welcoming people with thousands of years of traditions backing them up. There's no denying that Papua New Guinea is a special place. It's easy to see why this country often has "the last frontier" thrown about in descriptions and, while it's a country that sees few tourists, there are plenty of things to do in Papua New Guinea for those who make the effort to visit.
The small Pacific island nation of PNG holds a special place in my heart. I lived here for four years and have always encouraged people to visit.
This list of the best things to do in Papua New Guinea is a collection of all the things I've done and places I've visited in PNG, but I've also included other things that still remain on my Papua New Guinea bucket list.
So, if PNG is on your bucket list, here are my recommendations for what to do in Papua New Guinea.
Want to save this guide to the best things to do in Papua New Guinea so you can plan your trip later? Simply click on the "Save" button on any of the images below to save it to Pinterest.
This blog post may contain affiliate links, meaning if you book or buy something through one of these links, I may earn a small commission (at no extra cost to you).
Be spellbound by a mind-blowing festival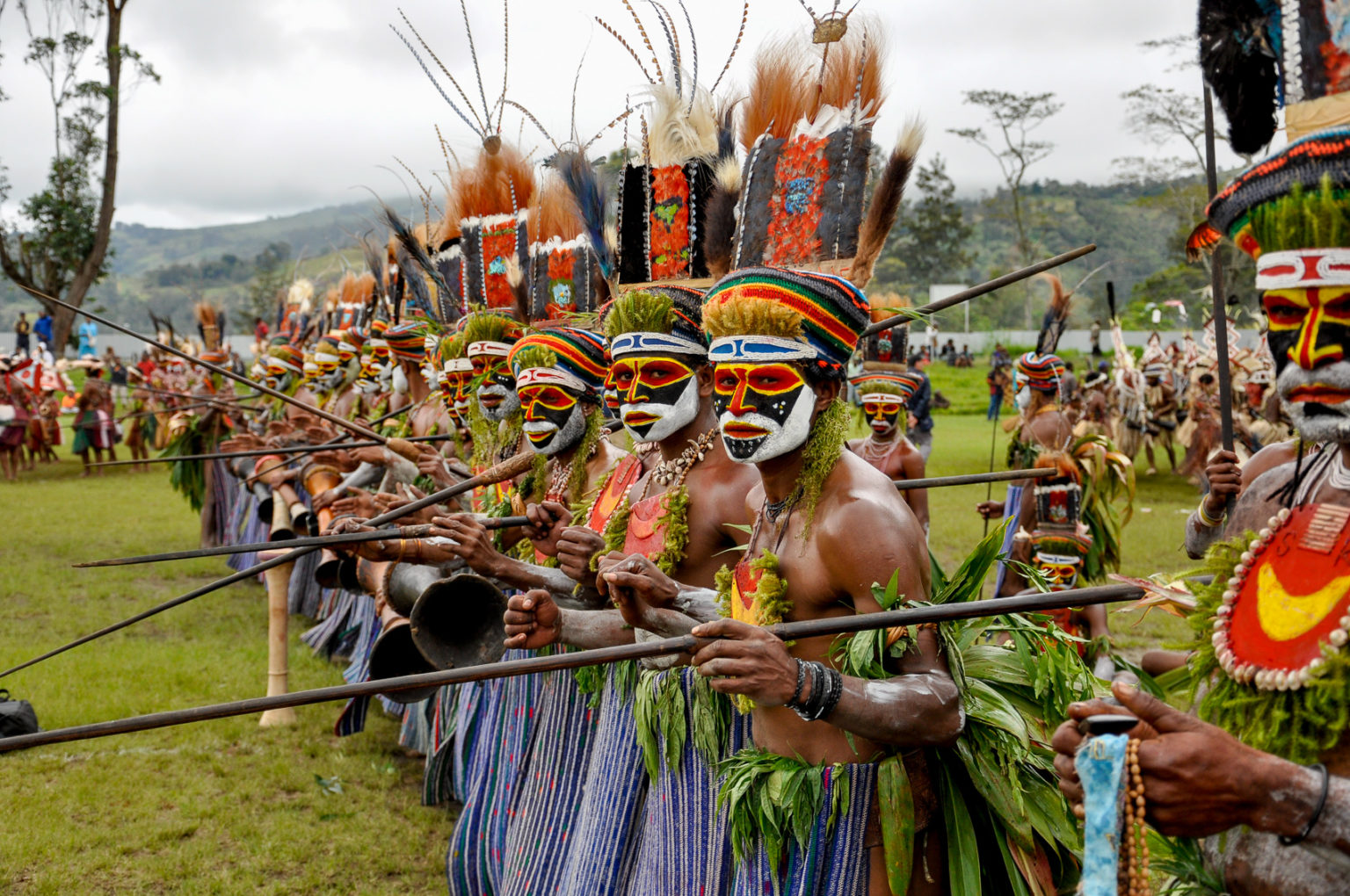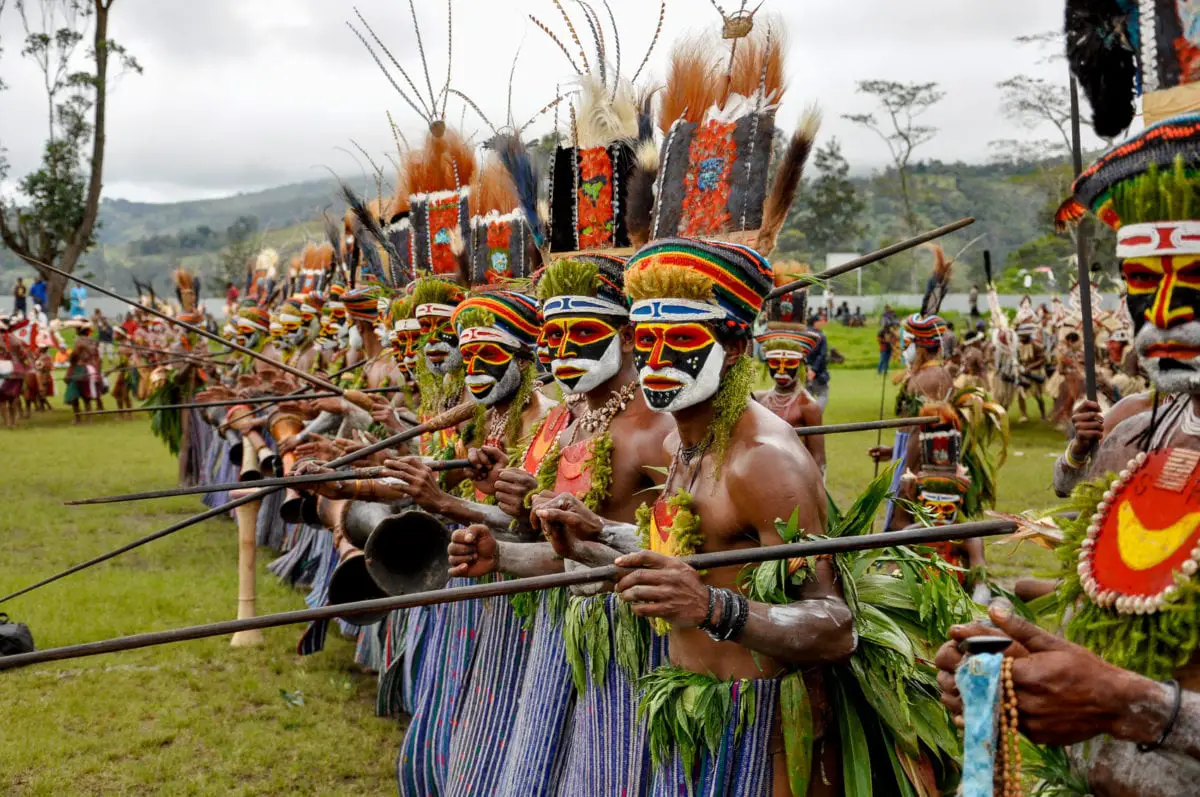 Colourful costumes, the rhythmic thunder of drums and the melody of hundreds of voices singing in unisons make Papua New Guinea festivals worth organising your Papua New Guinea itinerary around. Across the country, different groups gather regularly for singsings (festivals).
These festivals aren't put on for tourists. But festivals like the annual Goroka Show, Mt Hagen Show and Hiri Moale do regularly attract international visitors. At smaller shows like the Enga Cultural Show and the Kutubu Kundu and Digaso Festival you're likely to be just one of a handful of foreigners enjoying the spectacle.
Need to know:
For details on the festivals I've mentioned here and more, check out my blog post on the best festivals in PNG. For many festivals, you'll need to plan months in advance to visit Papua New Guinea, mostly because of limited accommodation. Although I have nabbed last-minute tickets and accommodation, so it is possible.
Learn about the country's diverse cultures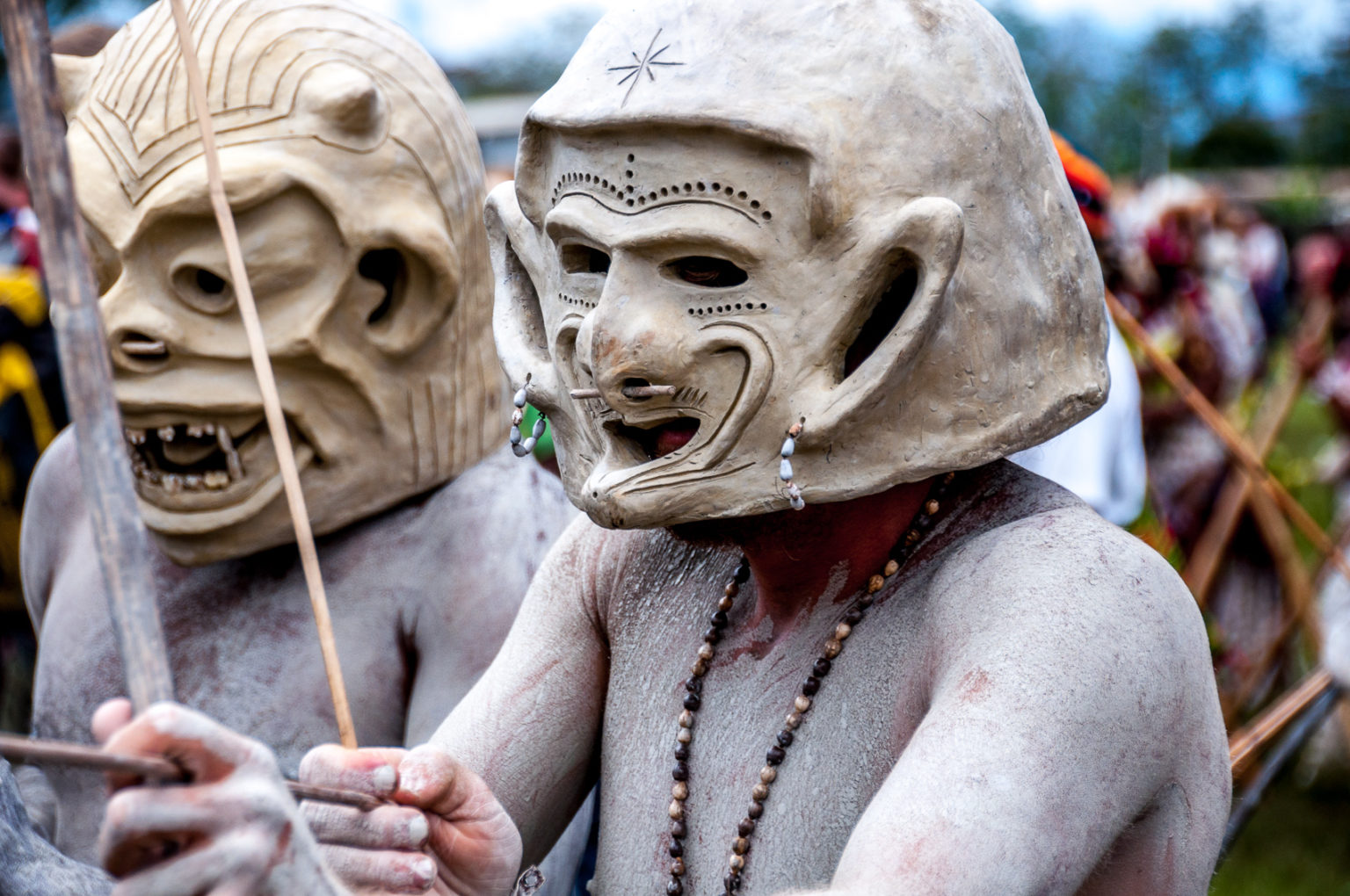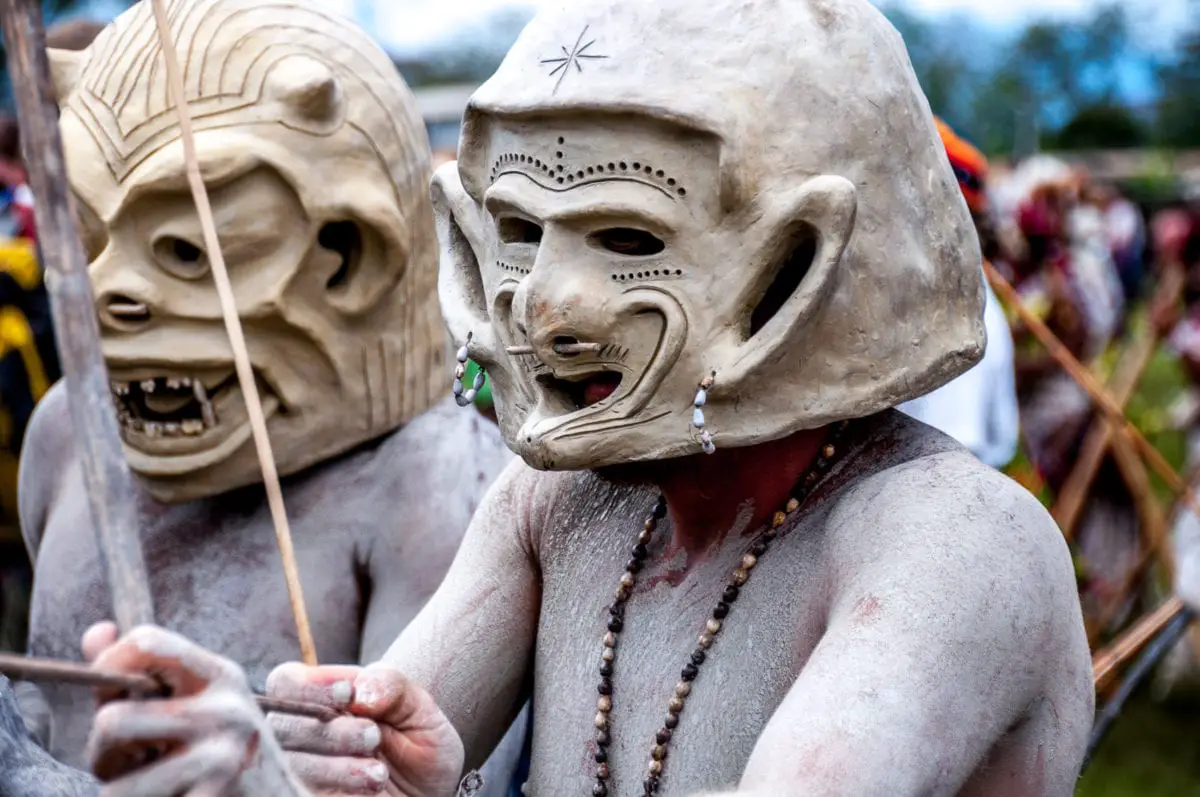 I may be biased, but I think Papua New Guinea is one of the most fascinating countries in the world.
In a population of just under 9 million people there are an estimated 7,000 different cultural groups that speak more than 800 distinct languages (not dialects, languages) – making it the most linguistically diverse country in the world.
This diversity has resulted in incredible developments in music, bilas (costume), customs and traditions, food and architecture. And what's remarkable is that many of these traditions are still alive today.
There's the famous Huli "Wigmen" in the Highlands where young boys follow many rules and rituals to grow their hair in order to produce ceremonial wigs. Then there's the Chambri people of the Sepik region who believe they are descended from crocodiles and place great importance on these reptiles.
In East New Britain, young Baining men are initiated into adulthood through a spectacular firedance. In Bougainville, the most remote of PNG's islands, clans and lineage are mostly matrilineal.
Papua New Guinea isn't just one people who follow the same traditions – there are hundreds of intriguing customs to learn about. You can read about these resilient, fascinating cultures in a book, but that's nothing compared to visiting and meeting people to learn about these cultures firsthand.
Visit the markets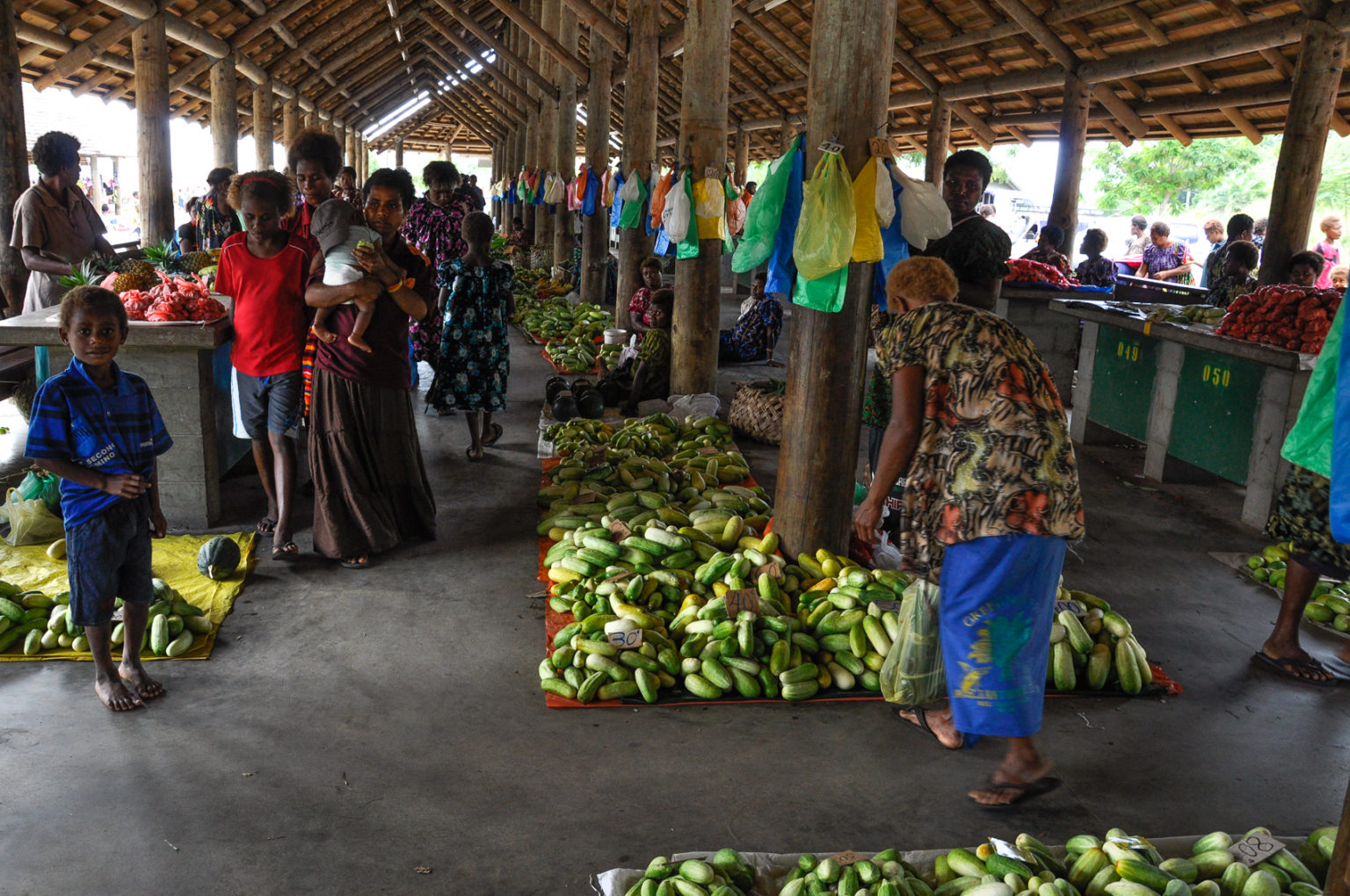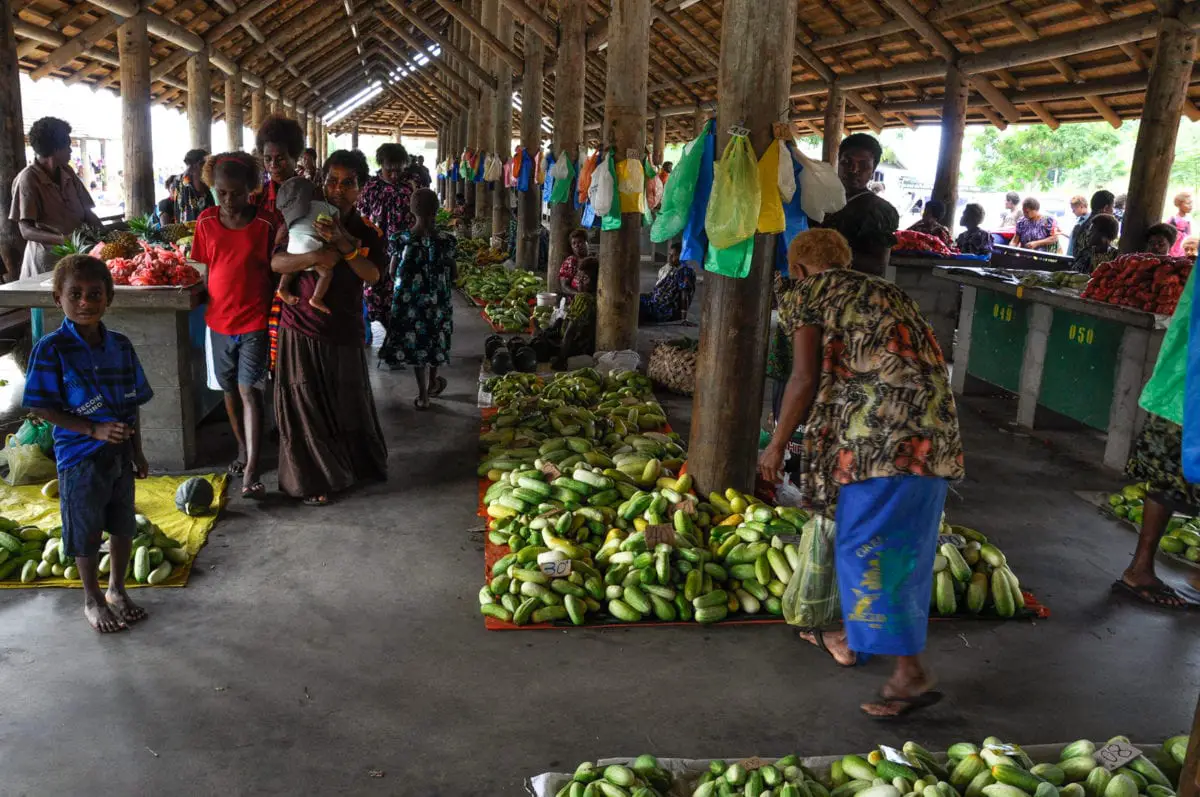 If you're anything like me, when you arrive in a new place you immediately make a beeline for the local market to get a sense of everyday life and see what food people eat and what they buy on a daily basis.
Port Moresby has some great markets for picking up souvenirs. At the Boroko Craft Market and the Ela Beach Craft Market you can pick up hand-carved masks, drums and ornaments, jewellery made from shells, paintings by Papua New Guinea artists, and the woven bags used by Papua New Guineans called bilums.
Outside of Port Moresby, one of my favourite markets is in Kokopo. It's beautifully organised with separate sheds for different goods. The rich volcanic soils in the area make the perfect home for growing fresh fruits and veggies. There are also plenty of souvenirs to pick up, including bilums and jewellery.
The Mt Hagen market is also fantastic for its array of fresh produce, as well as a colourful display of bilums to buy. Whenever I visited Mt Hagen (or Goroka for that matter) I'd always head back to Port Moresby with a sack stuffed with sweet potatoes and huge heads of broccoli.
Need to know:
Some markets in Papua New Guinea, particularly in Port Moresby and some areas of the Highlands, are best avoided by foreigners for safety reasons. Check with your hotel or host before visiting.
Eat incredible seafood
Unsurprisingly given its location, Papua New Guinea has an array of fresh seafood available on the menu – and often at bargain prices.
At restaurants you can feast on lobster for lunch and freshly caught crabs for dinner. Around Port Moresby and other coastal cities, you'll even spot people selling live crabs on the side of the road, so if you've got somewhere to cook when you're visiting PNG you can make yourself quite the feast!
Need to know:
Magi Seafood is a great place to try mud crab in Port Moresby (any taxi driver or hotel transport will know it)
I have a guide about where to eat in Port Moresby – even though it desperately needs to be updated, it has some of my fave places to eat in the city
Explore the National Museum
Papua New Guinea has one of the oldest cultural heritages in the Pacific, and people have been on these lands for around 50,000 years. That's a long time to have amassed some amazing artifacts.
And the best place to see just a small portion of these is at the National Museum and Art Gallery. The museum recently underwent an enormous refurbishment and now has five gleaming galleries displaying a huge array of costumes, weapons, tools and musical instruments from across every province in PNG.
While the items on display do change, when I last visited there was a 38,000-year-old stone from an axe and a 4,000-year-old spade that was discovered in 1976 in the Highlands.
Another item that caught my attention was the shark rattle, used by the "shark callers" of New Ireland. These brave callers use the rattles to lure sharks to boats and then catch them hand in an amazing (and scary!) practice.
Need to know:
Website: National Museum and Art Gallery
Cost: Free on weekdays, K10 entry fee for adults on weekends
Address: Independence Drive, Waigani (next to Parliament Haus)
Opening hours: 9 a.m. to 3 p.m. Monday to Saturday, 1 p.m. to 3 p.m. Sundays, closed public holidays
Island hop around the country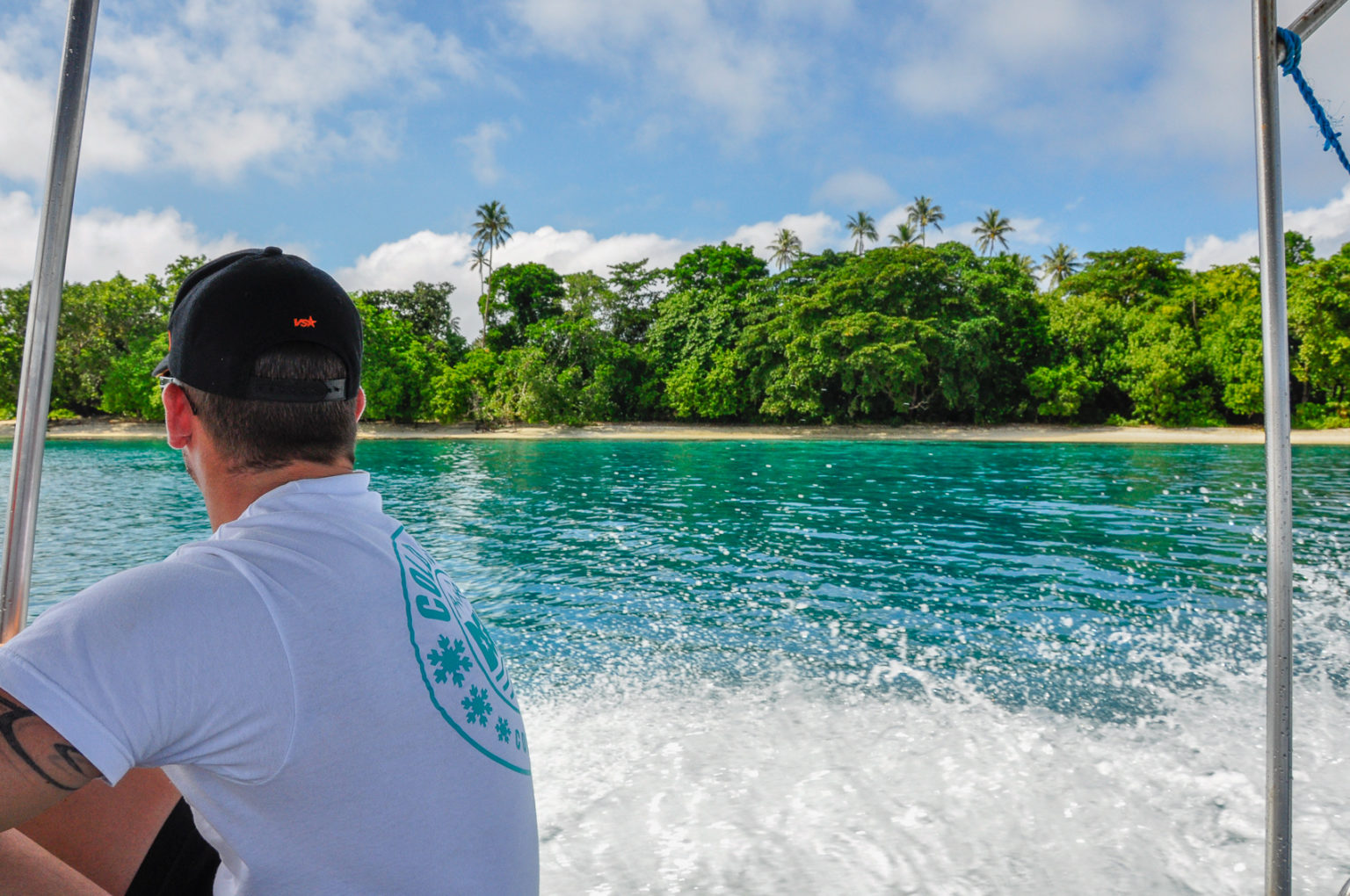 The country has around 600 islands, so the various islands and coastal areas are inevitably some of my favourite places to visit in Papua New Guinea. I can't think of anywhere else in the world that can compare to the turquoise waters, white-sand beaches, relaxed vibe and virtually tourist-less islands of Papua New Guinea.
Some of my favourite islands / coastal areas / beaches in Papua New Guinea are:
Kavieng – right at the tip of New Ireland, this small town is the base for some incredible snorkelling and diving (including World War II wreck sites)
Kokopo and Rabaul – relaxed coastal towns at the foot of an active volcano. Kokopo is the town that "grew from the ashes" when Rabaul was decimated by a volcanic eruption in 1994
Duke of York Islands – a chain of stunning, untouched (by tourism) islands a short boat ride from Rabaul
Kimbe Bay – one of PNG's most popular spots for diving and snorkelling, the marine biodiversity in this area is astounding
Tufi – a gorgeous spot in Oro province that's also famous for diving. Away from the water, there are hikes and cultural learning opportunities
Alotau – in beautiful Milne Bay, this small town offers access to stunning beaches, fishing and even nearby "skull caves" where people were buried
Fisherman's Island – a short boat ride from Port Moresby, Fisherman's Island (actually called Daugo Island) is a great day trip if you can hire a boat or jump on board with a local!
Need to know:
All of the coastal areas I've listed above can be reached by plane (and then boat ride for some). They all have great accommodation options (bar Fisherman's Island, and there are limited home stays on the Duke of York Islands). You can find lodges and resorts online at Booking.com, including a few of my favourite places like Walindi Plantation Resort, Kokopo Beach Bungalow Resort, Rapopo Plantation Resort, Tufi Dive Resort and Tawali Resort.
Go diving in the Coral Triangle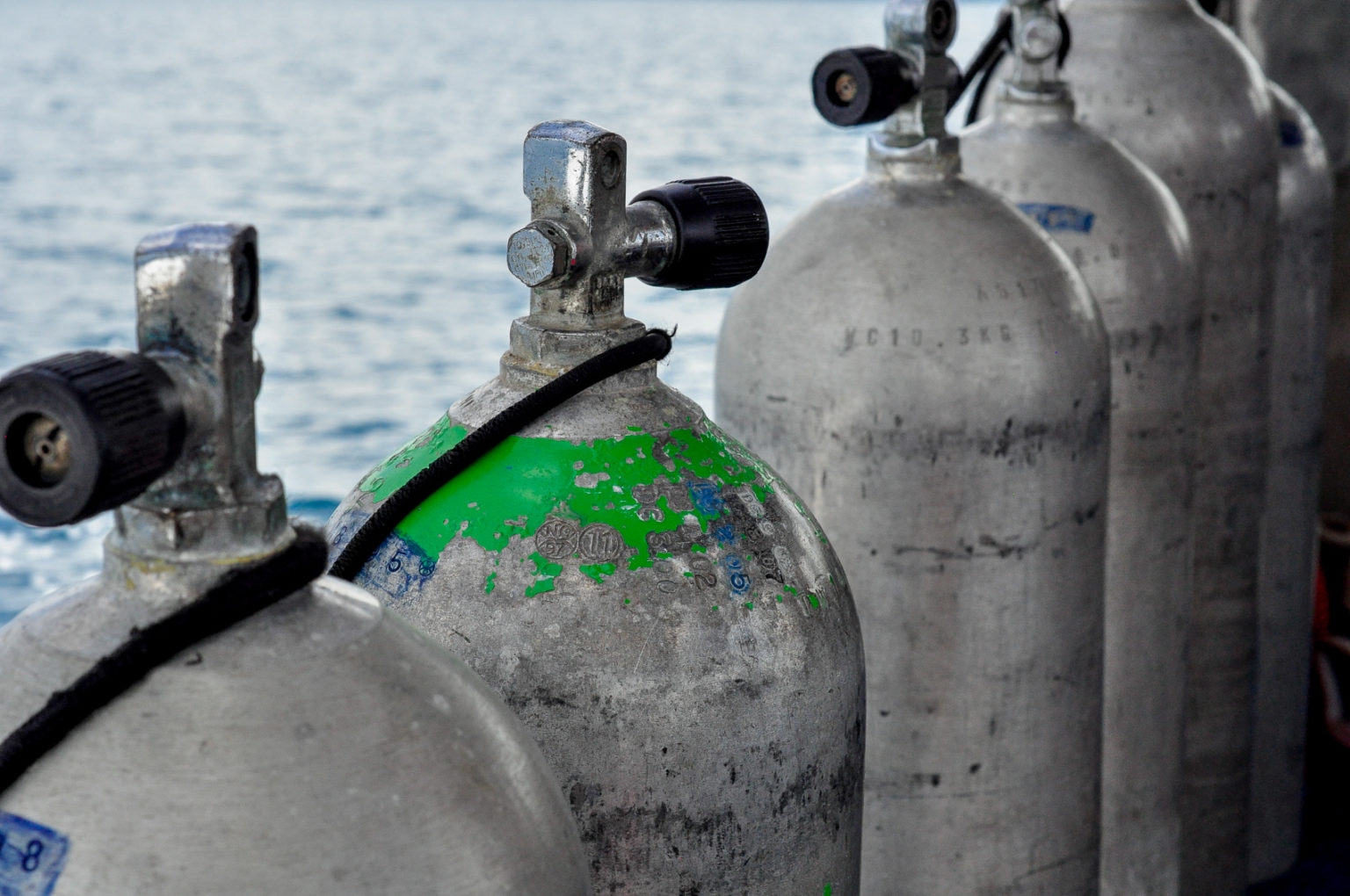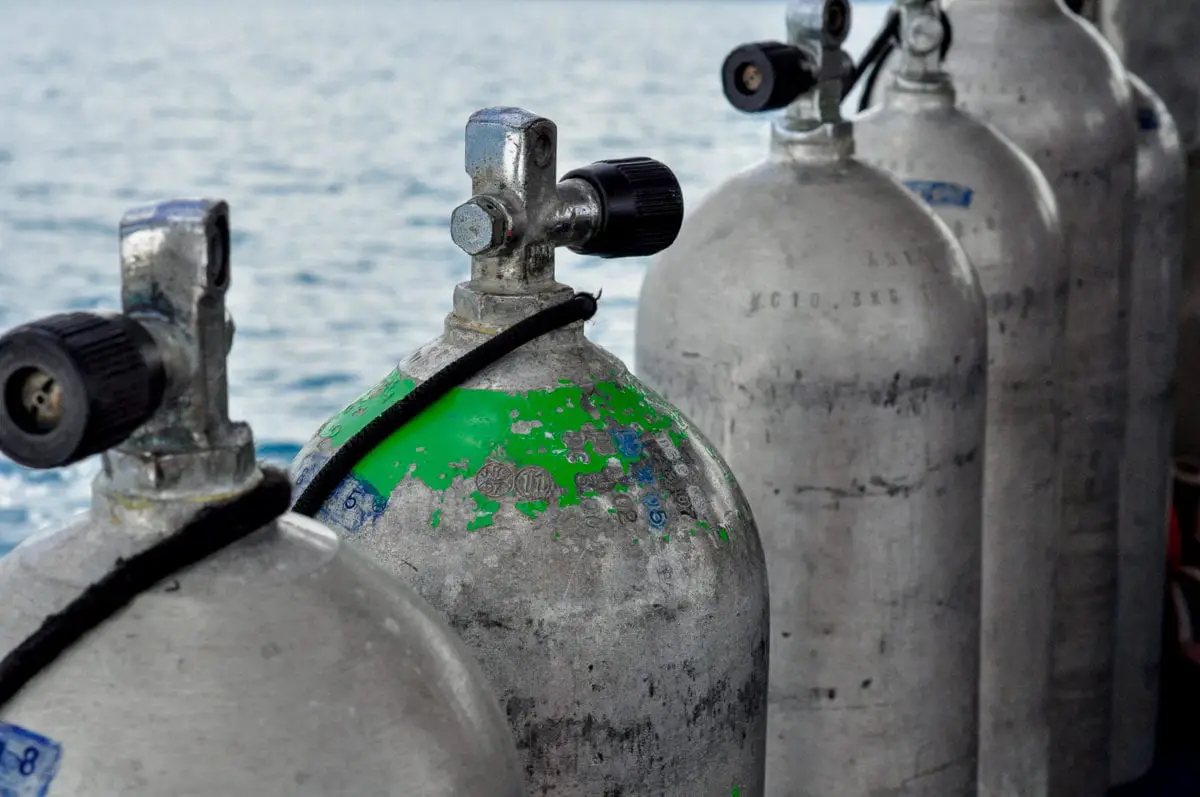 Many divers have PNG on their bucket list. As part of the famed Coral Triangle, PNG lures diving enthusiasts with incredible visibility, year-round temperatures between 25°C and 30°C, colourful coral, marine species hard to see elsewhere in the world and an array of wrecks to explore.
I actually learned to dive in PNG, at the wonderful Walindi Plantation Resort in Kimbe Bay. My diving "classroom" was in bath-temperature waters on the shores of an uninhabited island.
But most divers that visit PNG are experienced divers looking for somewhere new and off the beaten path. Diving in PNG offers a mix of incredible underwater scenery and marine life and above water cultural experiences.
Some of the best diving in Papua New Guinea can be found in:
Kimbe Bay – some have said that more than half the world's species of coral is on display in the waters here, so prepare for a visual feast
Milne Bay – home to the Black Jack dive site, a B-17 aircraft often described as one of the best aircraft wreck dive sites in the entire world
Rabaul – there are said to be dozens of sunk ships in the area that are great diving sites
Kavieng – the Albatross Passage is a popular dive here, known for its strong current, and there are also several World War II wrecks to explore
Madang – another popular area for diving is just off the coast of the city of Madang, where you'll find a dazzling array of marine life and – of course – more wrecks
There are also plenty of liveaboards in Papua New Guinea for days- or week-long diving experiences.
Need to know:
A word of warning: diving in PNG isn't cheap – but the memories are priceless. 
Snorkel in crystal-clear waters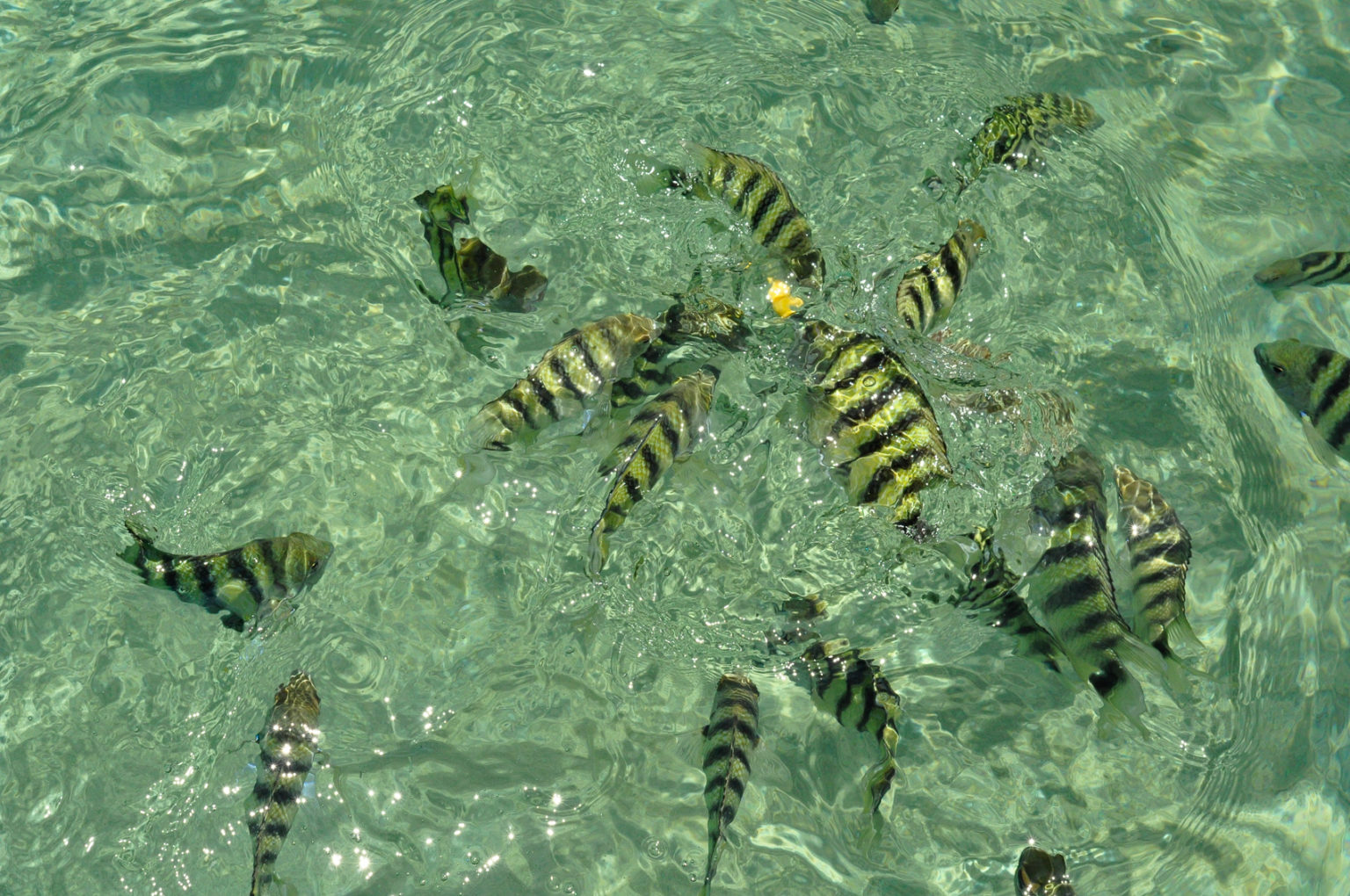 If diving's not your thing, never fear – you can still catch a glimpse of marine life from the water's surface. In any of the areas I mentioned previously you can grab a boat or kayak and snorkel in the sea.
In Nusa Lik, a small island off Kavieng, I've been able to spot WWII wrecks and turtles from the surface.
On our way to the Duke of York Islands, our boat was surrounded by a pod of dolphins swimming in our wake. 
Need to know:
Most lodges and resorts in coastal areas will be able to arrange kayaks or boats as well as snorkelling gear for day trips.
Trek the Kokoda Trail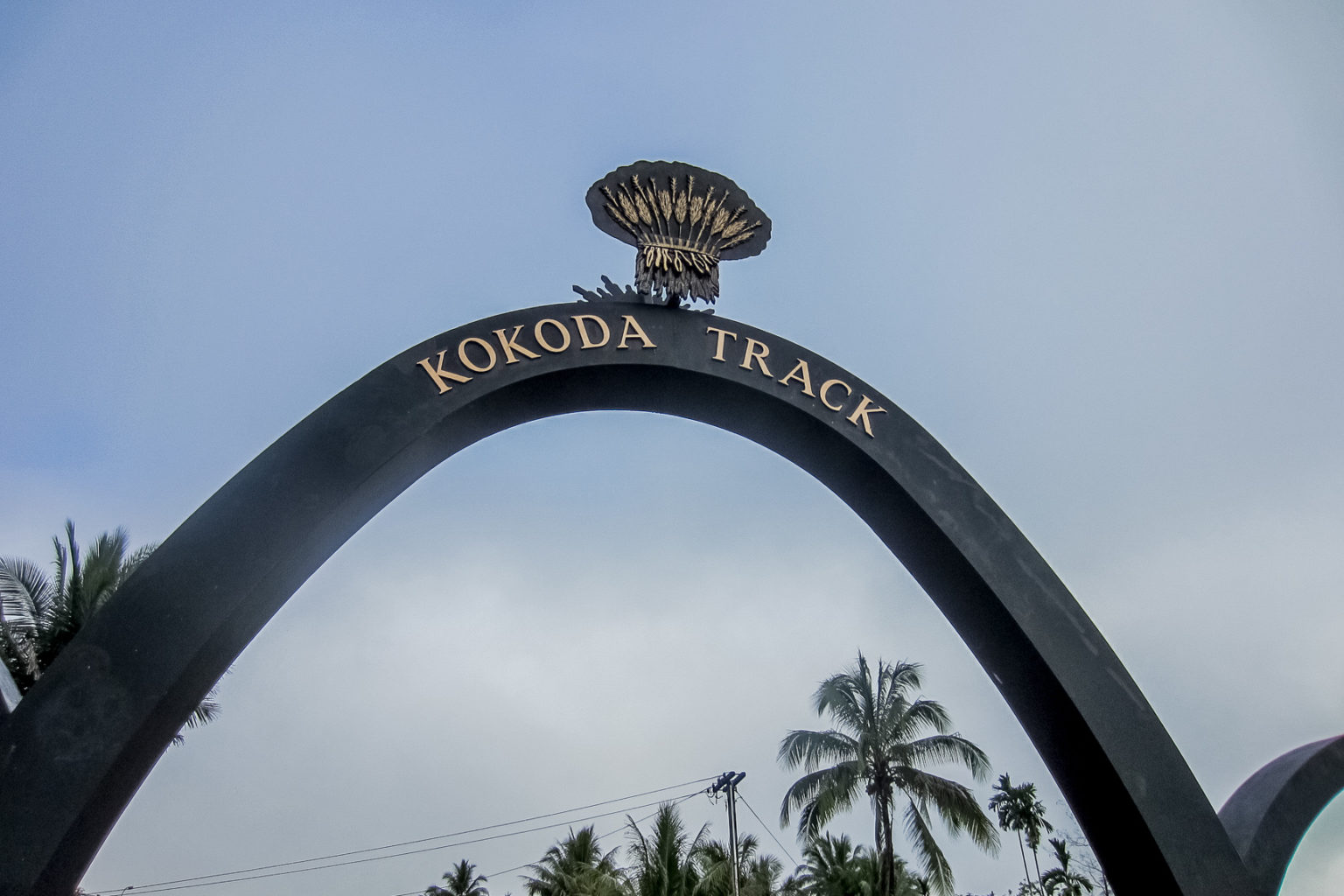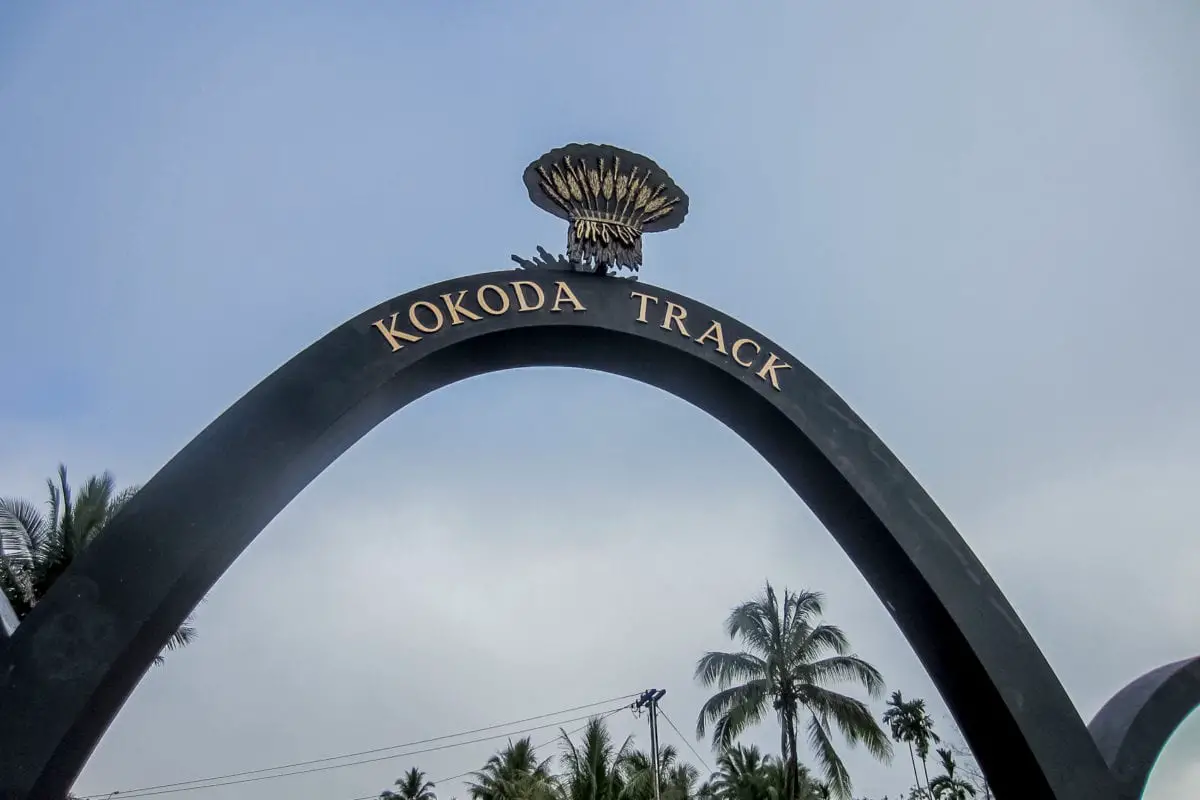 One of the most challenging things to do in Papua New Guinea is hike the Kokoda Track (also known as the Kokoda Trail).
Any Australians reading this – or war history buffs – will be well aware of the importance of this track. During World War II, fighting along this trail markedly changed the course of the history of Australia. Ill-equipped Australian soldiers defended themselves against the Japanese, who were intent on using Port Moresby as a base for attacking Australia. The Japanese were ultimately unsuccessful in their campaign.
Now, many Australians – and other nationalities – tackle the trail in memory of the fathers, grandfathers and great-grandfathers that defended the country.
Even if you have no connection to this battlefield, you'll still find the hike a sobering experience as you pass memorials and ammunition still being dug up. The trek is mostly through tropical rainforest and the track alternates between shaded canopies and open spaces with sweeping mountain views. One of the best things about the Kokoda Track are the porters, guides and locals you'll spend time with along the way.
I trekked this 96-kilometre track in 2013 and it remains one of the most memorable adventures I've ever undertaken. Find out what to expect when you trek Kokoda or grab my Kokoda packing list to get prepared for the trek.
Need to know:
You do need to be fit to hike the Kokoda Trail. I'd recommend training for 3-6 months in advance of the trek – I've got preparation advice in this Kokoda Track tips post.
To hike the Kokoda Track, you need a permit. All tour operators will arrange this as part of your trek. The Kokoda Track Authority has a list of licensed operators. I highly recommend PNG Trekking Adventures.
The best time to trek the Kokoda Track is during the drier months between May and September (but be prepared for downpours at any time of the year!). Most trekking companies don't run tours between November and February because it's far too wet.
A special experience is to time the trek with ANZAC Day; the dawn service at Bomana Cemetery just outside of Port Moresby is particularly moving.
Stay in an overwater bungalow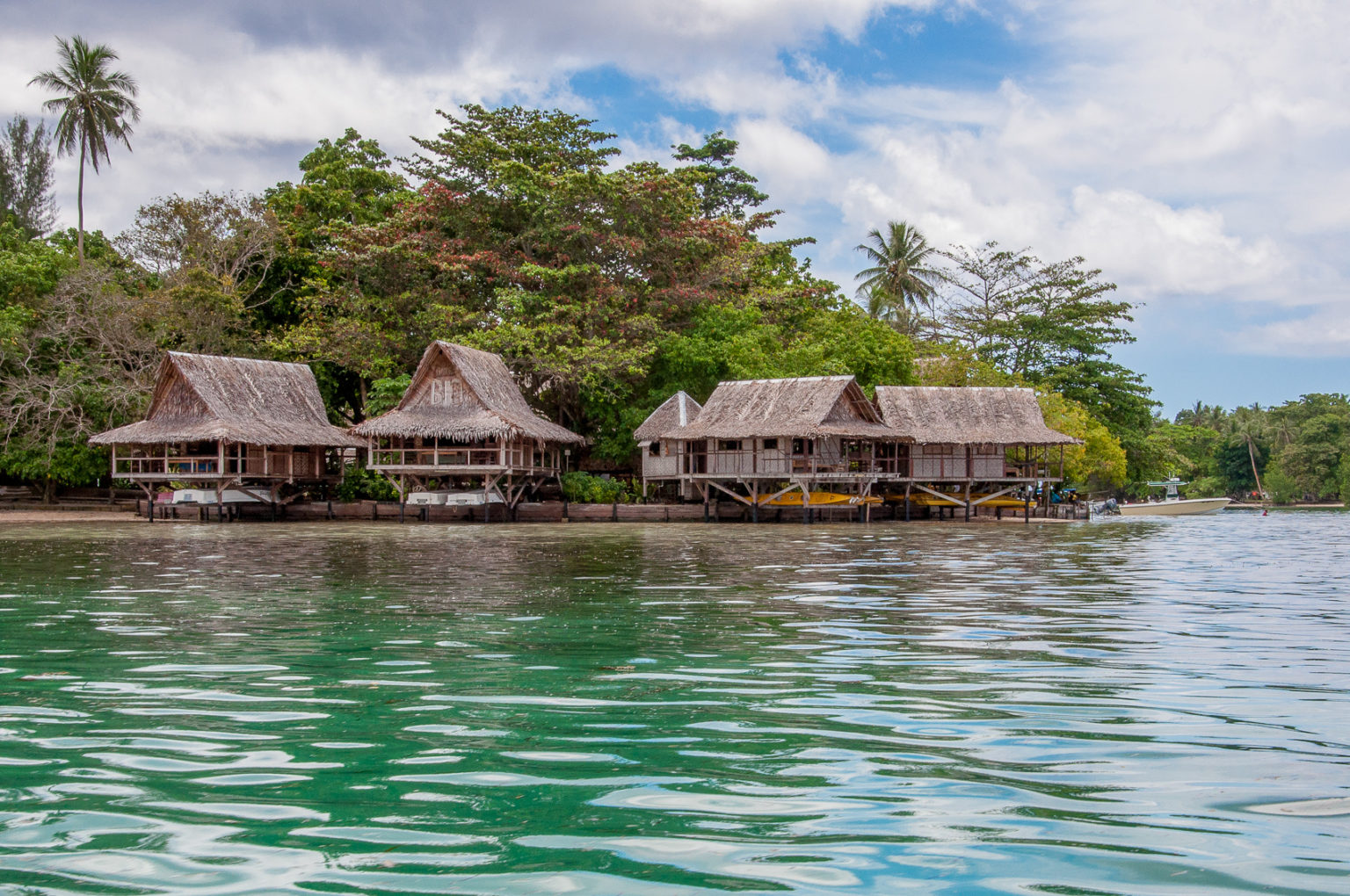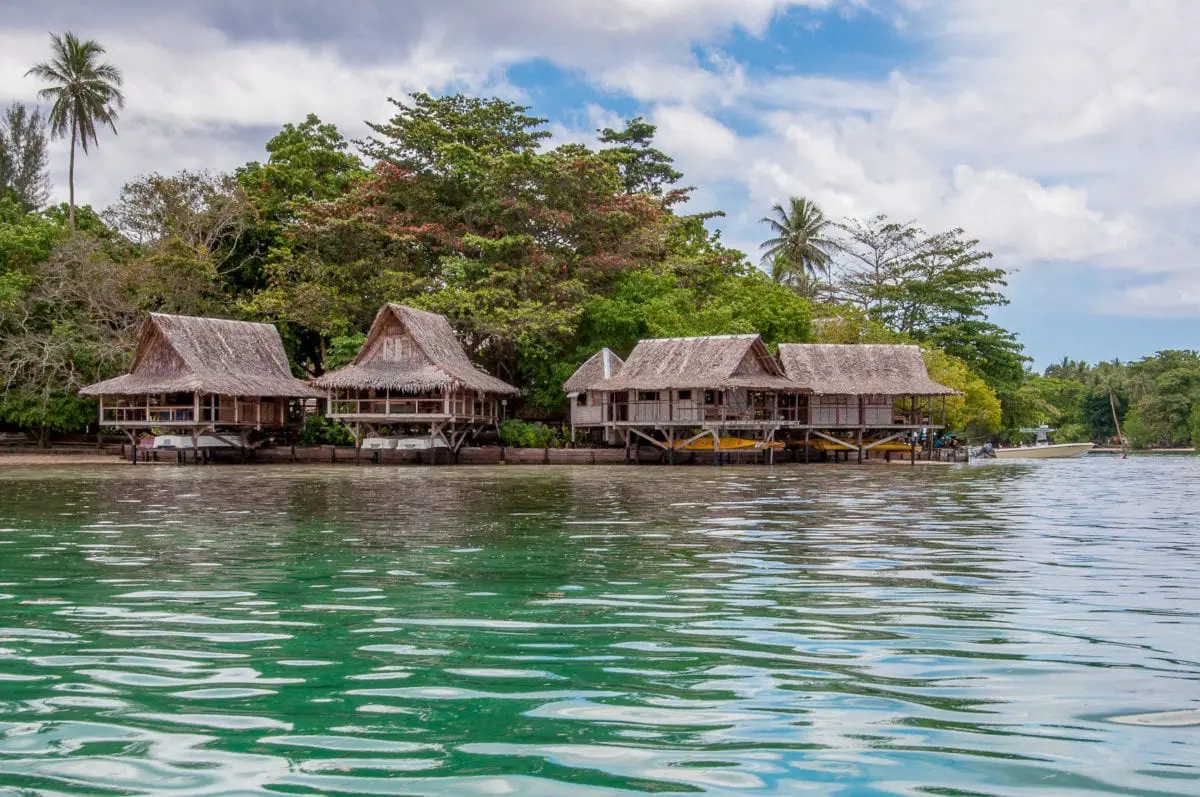 Overwater bungalows are probably associated more with the luxurious Maldives than Papua New Guinea. But one of my favourite places to stay in Papua New Guinea is Nusa Island Retreat, just a short boat ride from Kavieng at the tip of New Ireland.
All the bungalows have comfy beds and large windows that open to let in the sea breeze. Just remember to shut your door to keep out the hornbills that like to peek in during the day!
Every day, boats constantly pull up to the shore as people sell freshly caught fish and home-grown vegetables. All of that food goes into a nightly dinner buffet of fish, lobster, salads, vegetables and other dishes. I spent a birthday here once and the kitchen baked up a huge chocolate cake that everyone got to enjoy.
The staff can arrange snorkelling, surfing (at certain times of the year), fishing, kayaking, stand-up paddleboarding, island walks and plenty more to keep you busy.
I can't recommend Nusa Island Retreat enough. It also comes highly recommended by celebs like Matthew McConaughey.
Need to know:
Explore the Highlands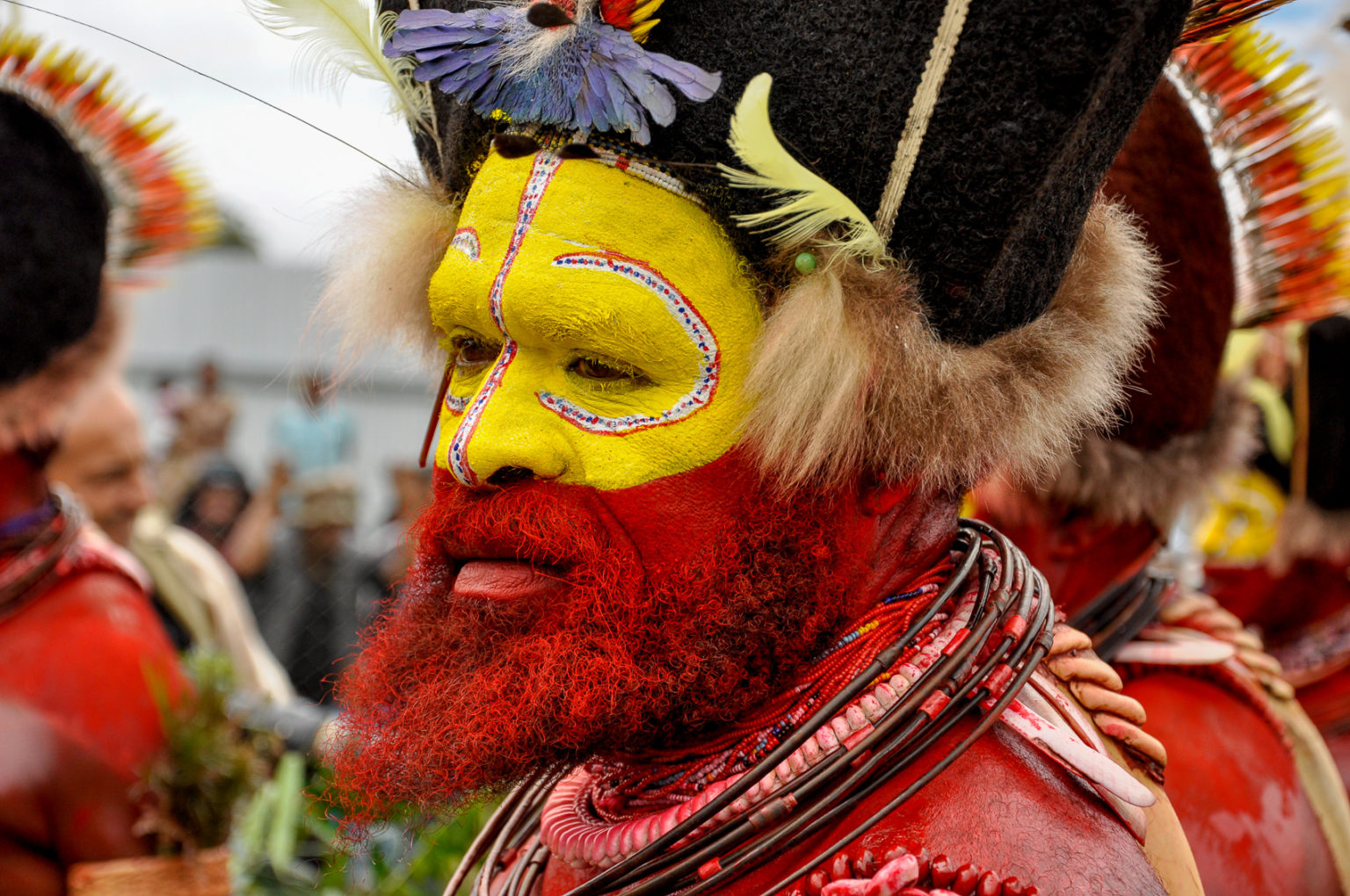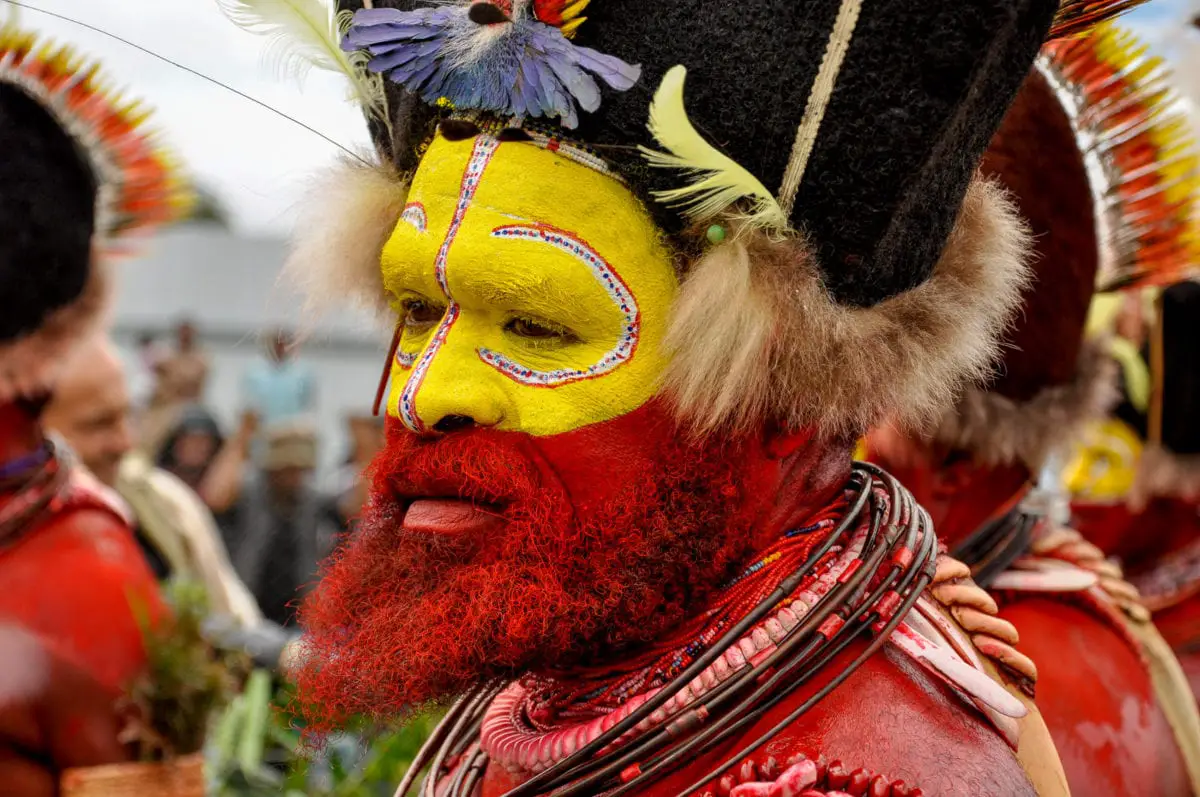 At the risk of sounding truly clichéd, the Highlands of Papua New Guinea can be somewhat of a "final frontier" when it comes to travel. Europeans only first ventured into this area in the 1930s.
In the Highlands you'll find unique cultures like the Huli Wigmen (mentioned earlier) and the Asaro Mudmen, famous for their bilas which includes painting their bodies white and wearing ghoulish masks made of mud.
As well as meeting these cultures, you can join birdwatching expeditions, explore the region's markets, climb PNG's highest peak, Mount Wilhelm, and be awestruck at a singsing.
Need to know:
The Highlands is a challenging region to get around. There's a distinct lack of roads and the road that does exist – the Highlands Highway – is bumpy and often cut off by landslides or disputes. I've driven between Tari and Mt Hagen and can attest to the poor conditions. There is some public transport available on PMVs (public motor vehicles – read more in the transport section later on).
There are no roads from Port Moresby into the Highlands. The only way to access the Highlands is to fly into one of the many airports in the region, the largest being the airports at Goroka, Mt Hagen and Tari.
While you'll find most people are curious to meet you, there are some safety precautions to be aware of, so consider exploring the area on an organised tour or with a guide who is from the part of the Highlands that you're visiting.
Visit some cute creatures at the Port Moresby Nature Park
With the world's third-largest tropical forest (after the Amazon and the Congo), the biodiversity in PNG is profound. To this day, new species of flora and fauna are still being discovered.
Papua New Guinea is home to some pretty unusual creatures, some of which aren't found anywhere else in the world. Cute tree kangaroos, powerful cassowaries, stunning birds of paradise and the pig-nosed Piku turtle are just some of the wildlife you'll find here.
It can be very difficult to see some of these creatures in their natural habitat. But luckily the Port Moresby Nature Park is doing amazing conservation work while enabling visitors to get up and close and personal with animals.
CEO Michelle McGeorge and her zookeeper husband Brett Smith have done an incredible job over a few years to turn this into an award-winning nature park where you can see more than 550 animals in lush surroundings. It's one of the best things to do in Port Moresby.
Need to know:
Website: Port Moresby Nature Park
Address: Portion 1473, Goro Kaeaga Road, Reinbo
Cost: K20 for adults (tourists)
Opening hours: Open 365 days of the year, 8 a.m. to 4.30 p.m. Monday to Friday, 8 a.m. to 5 p.m. Saturday and Sunday
Getting there: The Nature Park runs a shuttle (bookings required), otherwise you can get there via taxi or PMV (public motor vehicle)
Travel up the Sepik River
The longest river in Papua New Guinea winds its way through mountains, tropical rainforests and swamplands through the remote northwest of the country.
Motoring up the river by boat, visitors are privy to the elaborate peaks of haus tambarans (spirit houses), a dazzling array of birdlife, stilt houses – and, of course, a crocodile or two.
For the people that live alongside the shores of the Sepik, the pukpuk (crocodile) is culturally significant. And every August they celebrate the crocodile and the life-giving river during the Sepik River Crocodile and Arts Festival.
During the festival, visitors often see the skin-cutting initiation ceremony, where young men have their skin cut to mimic the skin of a crocodile. There are also plenty of live crocodiles on display (mostly baby crocodiles strapped to peoples' chests).
This is actually the only thing on this list that I haven't yet done myself, but I'm including it here because it is top of my list of things to do in Papua New Guinea.
Need to know:
Many tour operators organise visits to the festival each year. Check out the Sepik River Crocodile and Arts Festival website for recommendations.
If you want to travel through the Sepik area independently, it's a bit trickier but possible. You'll need to fly into Wewak and then organise road and river transportation. You'll need to take plenty of food and coordinate with people for homestays and cooked meals. Bring plenty of kina (PNG's currency) in cash with you.
Watch volcanoes splutter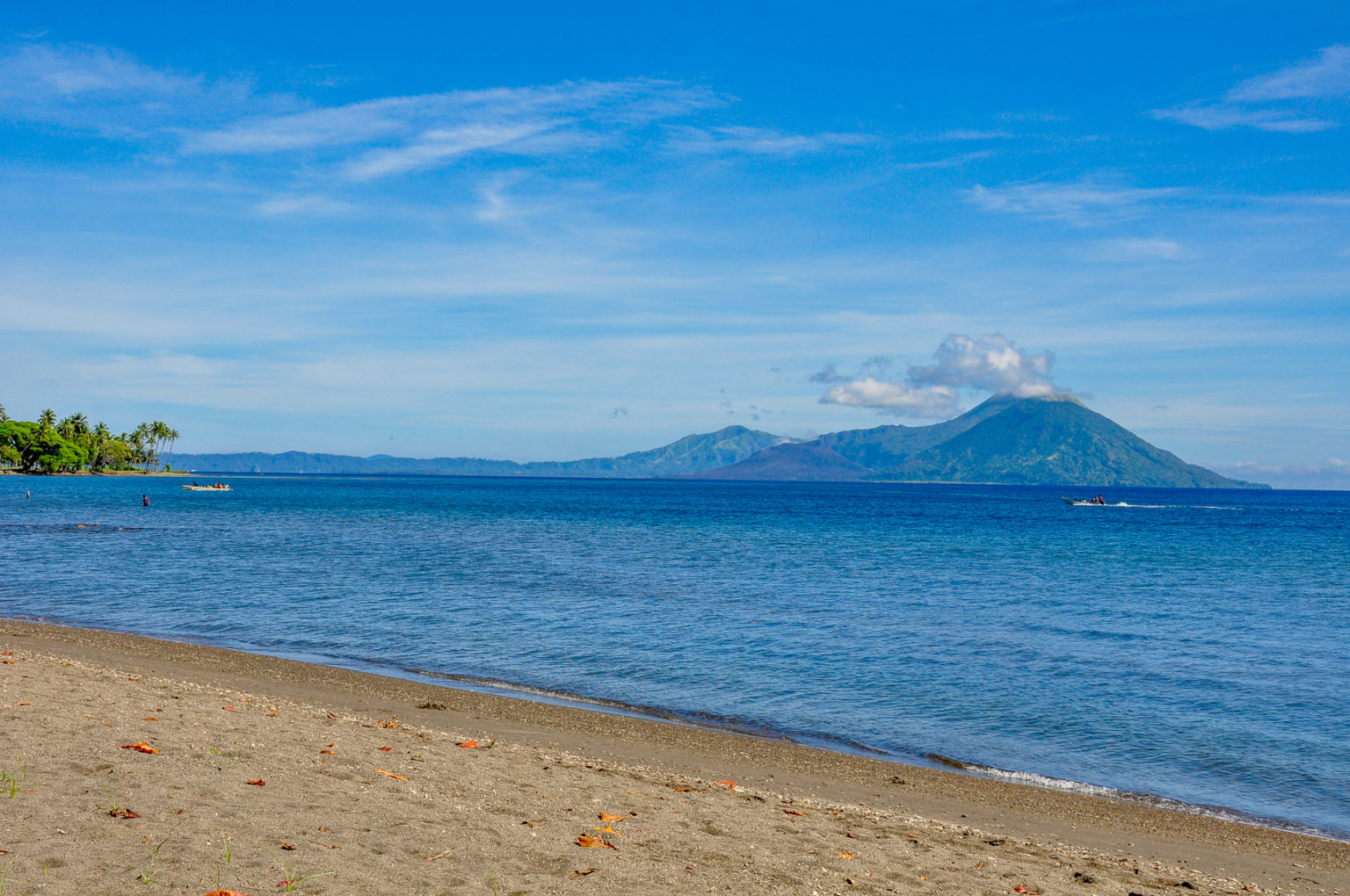 Papua New Guinea lies along the Pacific "Ring of Fire", an area of high volcanic and seismic activity. There are almost 100 volcanoes in Papua New Guinea.
One of the most famous and most active volcanoes in Papua New Guinea is Mt Tarvurvur in East New Britain province.  In 1994, Mt Tavurvur and Mt Vulcan both blew and decimated the town of Rabaul. The heavy ash that fell on the city following the eruption caused many buildings to collapse, so the capital of the province was moved to Kokopo, not far from Rabaul. Amazingly, only five people were killed. The low number was because of extensive and careful evacuation planning that saved many, many lives. Tavurvur continues to be a threat and when I lived in PNG airlines had to cancel flights in the area due to volcanic activity.
You can arrange to hike Mt Tarvurvur – if you dare!
Pay your respects to the fallen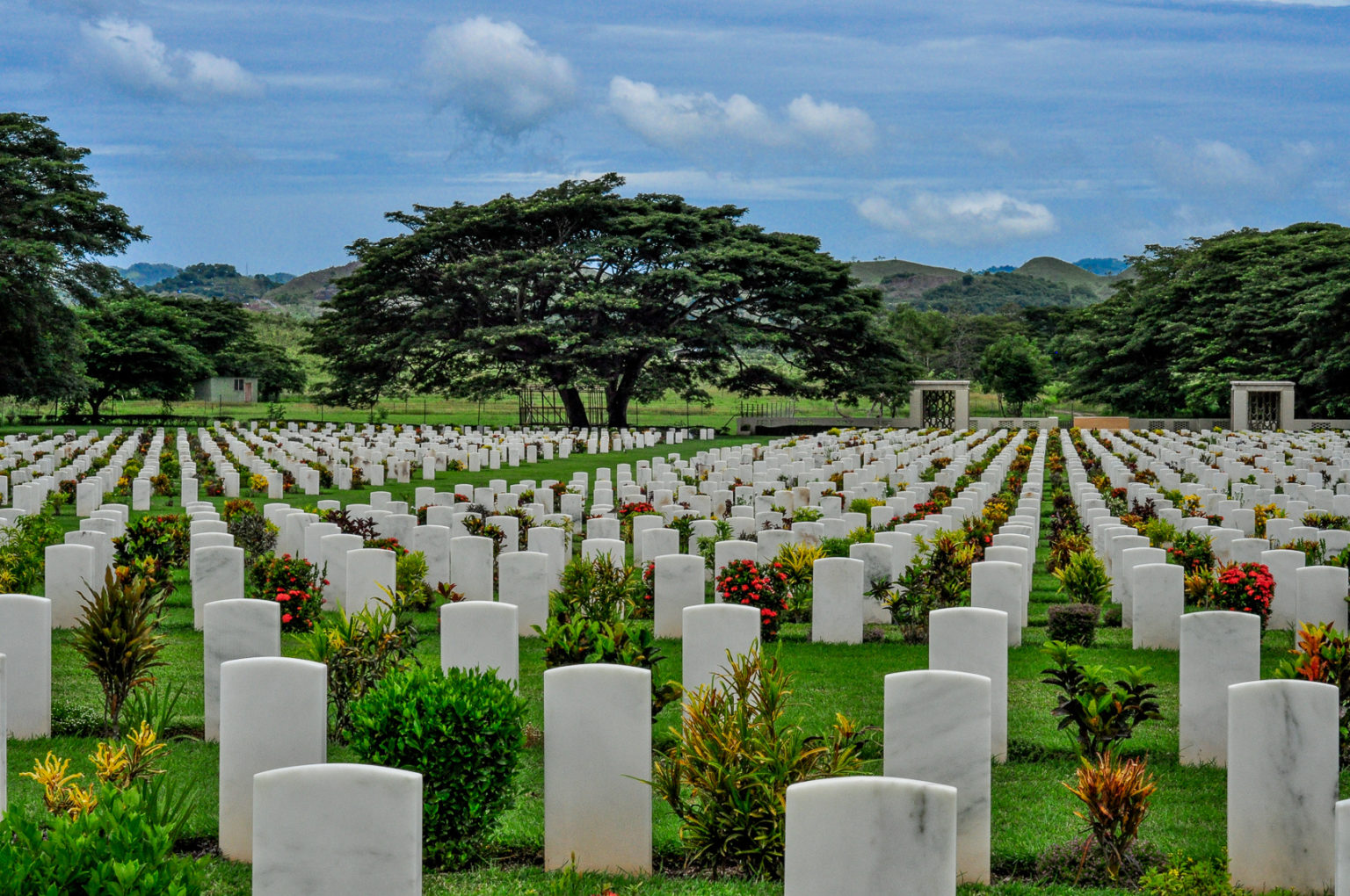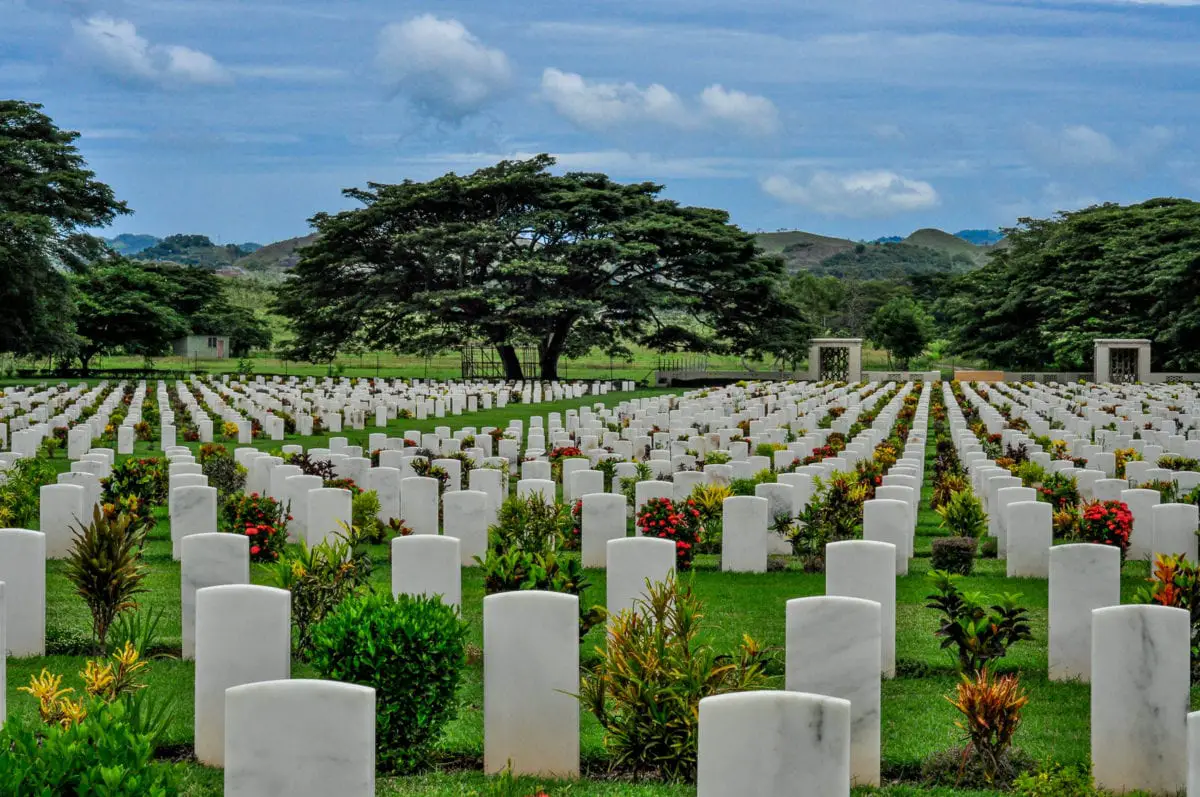 Papua New Guinea is littered with remnants of World War II. In 1942 the Japanese invaded Papua New Guinea, intent on making their way down to Port Moresby with the eventual goal of invading Australia. The Australians – and later the U.S. – fought hard battles in Papua New Guinea.
The Japanese treated Papua New Guineans horrendously, often commandeering food sources and murdering people as they made their way through the country. While Australians fondly remember the support of the "Fuzzy Wuzzy Angels" who carried injured soldiers to safety, their treatment of the Papua New Guineans wasn't any better. Many Papua New Guineans were forcibly conscripted into service as both labourers and fighters for Australia.
There are several key WWII sites. Just outside of Port Moresby is the sobering Bomana Cemetery, the resting place of almost 4,000 men. The Kokoda Track (mentioned earlier) begins at Owers' Corner, 50 kilometres from Port Moresby.
In Rabaul you can see Japanese barges still in their hiding places, Admiral Yamamoto's bunker, guns and other remnants at Tavui Point, and the 'submarine base'.
If you've read the scuba diving section, you'll also know that there are plenty of wrecks of ships and planes rusting underwater.
Other places to visit in Papua New Guinea
Even after four years living in Papua New Guinea, I barely visited all the places I had on my list. Here are a few more beautiful places to visit in Papua New Guinea where you'll find plenty of adventurous things to do.
Trobriand Islands – remote, beautiful islands made famous by anthropologist Bronsilaw Malinowski's works. Affectionately known as "The Trobes", cricket, yams and, ahem, "free love" are words that often spring to mind
Madang – laidback, pretty town on the north coast. I have friends from there, so I'm not sure why I never made it here!
Vanimo – a surfing hot spot from October to April
Bougainville – remote islands that are closer to the Solomon Islands than mainland PNG
Conflict Islands – privately owned islands that can only be reached by boat, I always dreamed of staying at Conflict Islands Resort
How to get to PNG
Depending on where in the world you're coming from, the easiest way to travel to Papua New Guinea is via Australia. There are direct flights daily from Brisbane and Cairns, and regular direct flights from Sydney.
There are also direct flights to Port Moresby from Hong Kong, Honiara, Singapore, Tokyo, Manila and Bali. Visit Skyscanner or Kayak to check flight schedules and compare prices.
If you'd prefer to arrive via the water, there are now several cruises to Papua New Guinea that dock at Alotau or Kokopo/Rabaul.
Visas
All visitors to PNG need a visa. Citizens of some countries can obtain a 30- or 60-day tourist visa on arrival, while other nationalities need to arrange a visa before travelling to Papua New Guinea. Check with your nearest PNG mission for the relevant visa rules.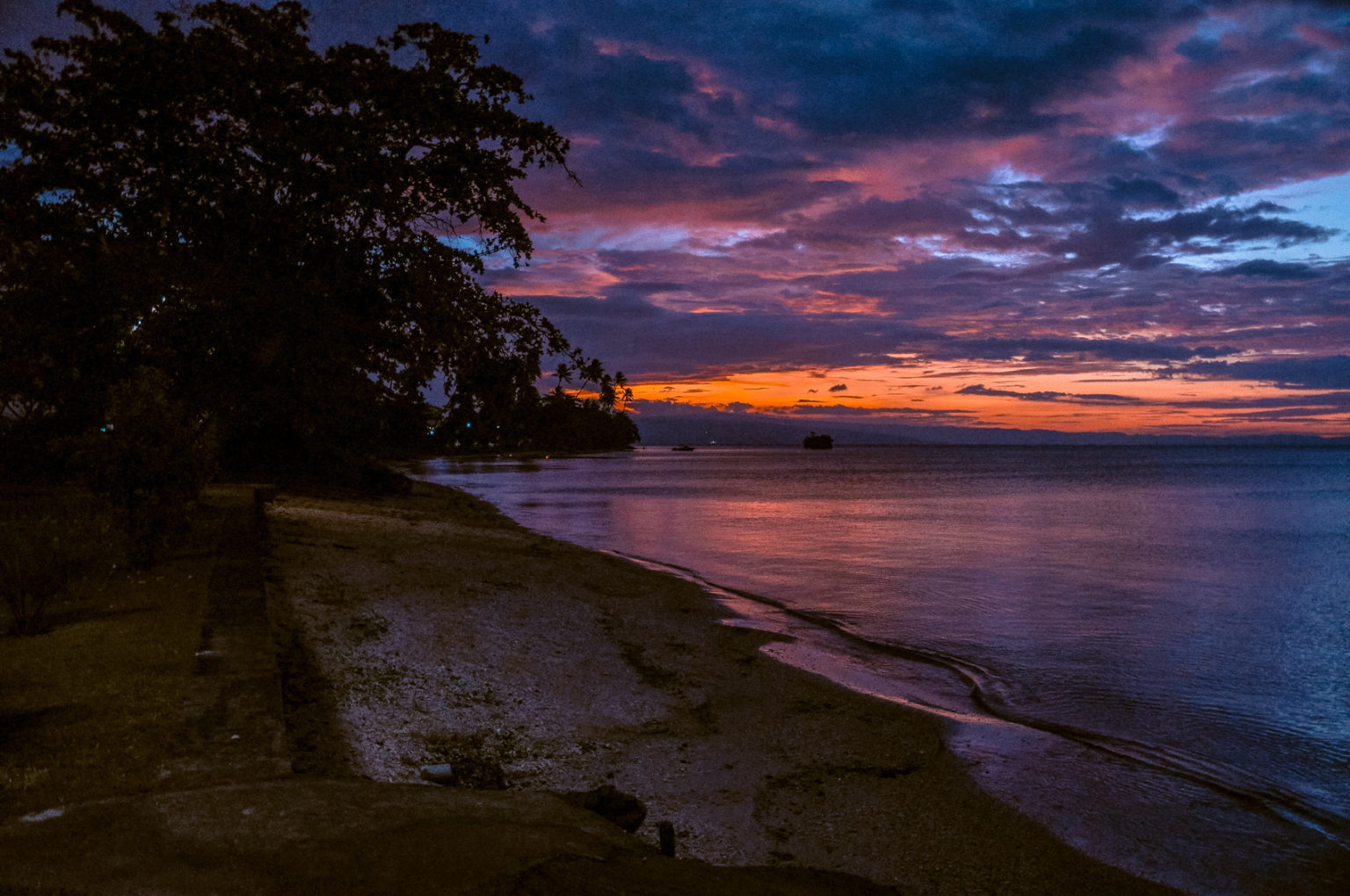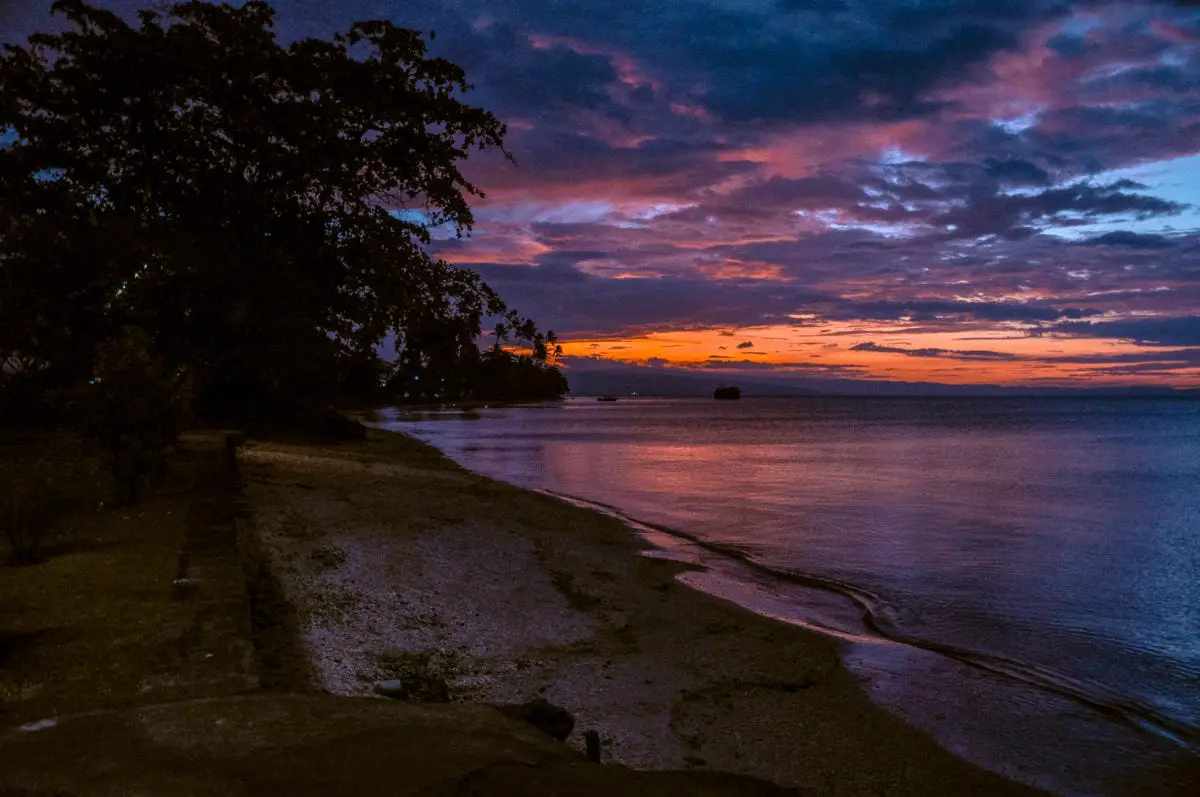 Best time to visit Papua New Guinea
When I first moved to PNG I was told the country has two seasons: the wet season and the wetter season. The best time to visit Papua New Guinea is during that "wet season" between April and October. During this time of the year it is drier although you should expect rain at any time.
December to March are the months with the heaviest rain, and you'll find that many tour operators – including for the Kokoda Track – don't organise tours during this time of the year.
It's hot all year round, especially in Port Moresby and the coastal areas, where the temperature averages around 28°C. Humidity is also high. Speaking to a friend the other day she said it was "cold" – but it was 20°C in Port Moresby when I checked the weather. The Highlands can be cooler, especially at night.
How to get around Papua New Guinea
Travel in Papua New Guinea can be challenging, due to limited infrastructure. Tourism in Papua New Guinea is still a fairly nascent industry. Because of this, if you're not comfortable travelling in countries with limited tourism infrastructure I'd recommend organising your trip to Papua New Guinea through a licensed tour operator. They can deal with arranging your flights, transport and accommodation, and ensuring your safety.
There are also cultural and historical aspects of PNG that foreigners don't understand. A guide can tell you all about the local customs and ensure you don't accidentally do anything tambu (taboo).
The Papua New Guinea Tourism Promotion Authority lists many tour operators on its website.
That's not to say it's impossible to travel in PNG independently .
With limited road infrastructure, air travel is the easiest way to get around PNG. Air Niugini and PNG Air are the two domestic airlines, and there are also charter companies like MAF and TropicAir.
You can rent cars in major cities in Papua New Guinea, but be aware that most major cities aren't connected by road (for example, there's no road between Port Moresby and Lae or between Port Moresby and Goroka) so don't plan on road tripping around the country – you won't get far!
If you do rent a car, choose a 4WD because there are often landslips, washed out sections and roadblocks to contend with.
If you're in an accident or hit someone (or something, like a pig), don't stop. Find the nearest police station and report the accident. Stopping could result in a violent confrontation.
In cities, PMVs (public motor vehicles) are a cheap public transport option, along with taxis. Outside of the cities, PMVs could be a minibus, flat-tray ute (truck) or tractor. PMVs are in all major cities and towns, and they also traverse the Highlands Highway between Lae and the Highlands region. Again, because of limited roads, you can only get so far by motor vehicle.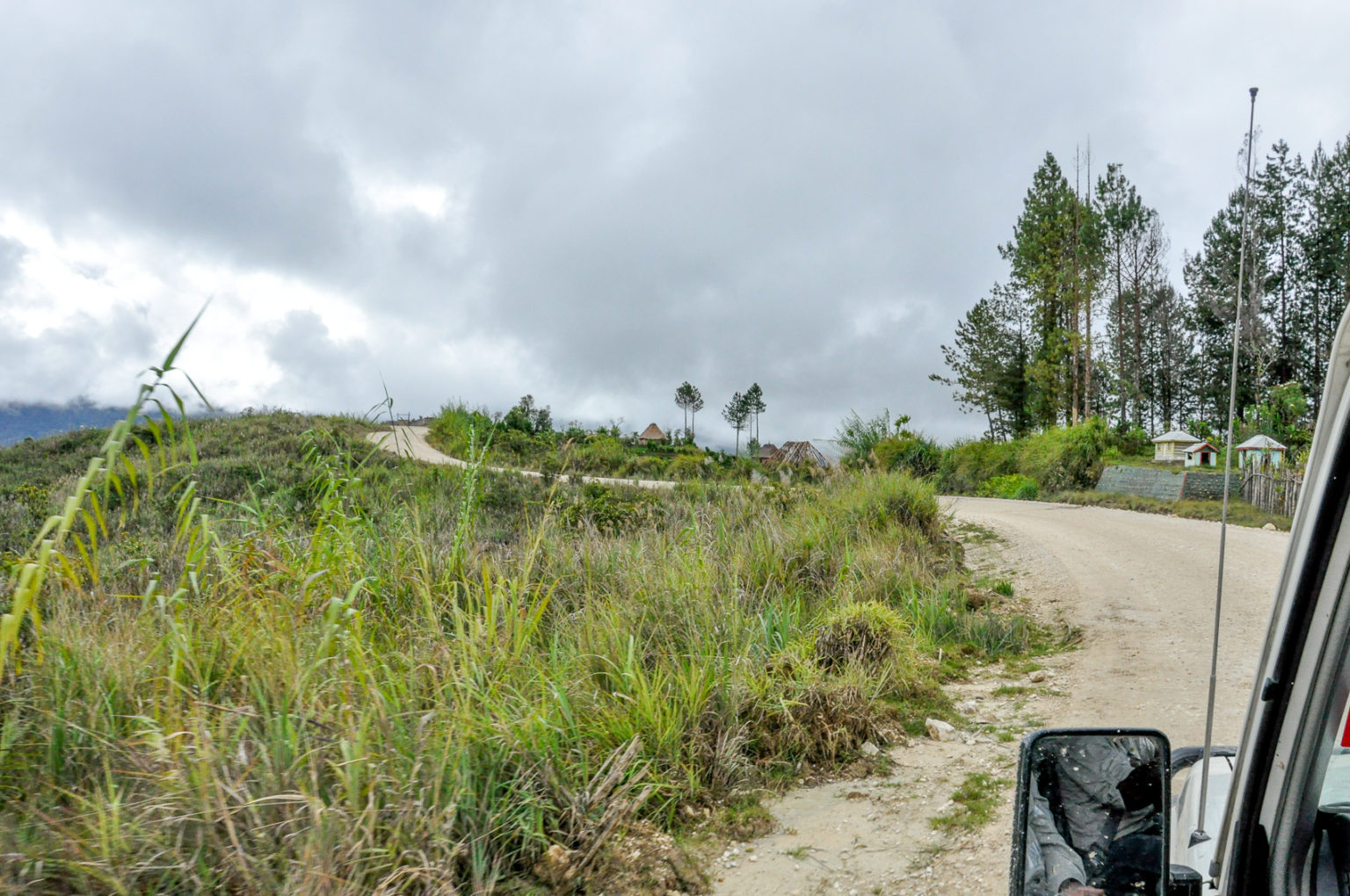 Where to stay in Papua New Guinea
PNG has plenty of accommodation options, from luxury hotels to home stays. Check out Booking.com for options, and feel free to message me if you're after some advice.
You'll even find accommodation around the country on Airbnb, most of which are apartments in Port Moresby or home stays outside of Port Moresby.
What to pack
Depending on what you're planning to do in PNG, you'll need to bring along items like swimming gear or hiking equipment.
Dress modestly in PNG – that means no tank tops or bikinis when walking around outside of resorts. Women should cover their shoulders and knees in rural areas.
Here are a few recommended items to pack:
The Lonely Planet Papua New Guinea and Solomons Islands guide
A Tok Pisin dictionary so you can speak a few words with people
A camera – PNG is a photographer's dream
Rain jacket for the inevitable downpour
Good hiking boots
Layers – even though it's hot all year round, it can be cool at night in the Highlands
Swimwear if you're heading to the islands
First aid kit
Any medications that you take regularly
Plenty of sunscreen
Insect repellant
A travel adapter if you're not from Australia (PNG has the same plugs and voltage as Australia)
A portable charger to keep your electronics charged while on the go
Torch / flashlight (I like a headlamp)
Water filter bottle – you can drink the water in most major cities but outside of the cities, treat all water first
Health in Papua New Guinea
Visit a doctor before you travel to PNG. They can advise any required vaccinations or recommended medications. Before a big trip, I visit a specialist travel doctor rather than a regular GP. The World Health Organization lists recommended vaccinations.
PNG has some malaria areas, so ask your doctor whether you need to take medication and which kind is best for you. Take steps to prevent bites by covering up, using insect repellent, and sleeping under mosquito nets (all hotels and lodges provide these).
When it comes to travel insurance, World Nomads offers simple and flexible travel insurance.
Pack a good first-aid kit with any medications you need while travelling. I always pack pain-relief medication (like Nurofen or Ibuprofen), Pepto-Bismol or peptosyl for tummy troubles, Imodium, antiseptic cream, antibiotics (prescribed by a doctor) and Band-Aids. Outside of Port Moresby, healthcare is limited, so you need to have the basics with you at all times.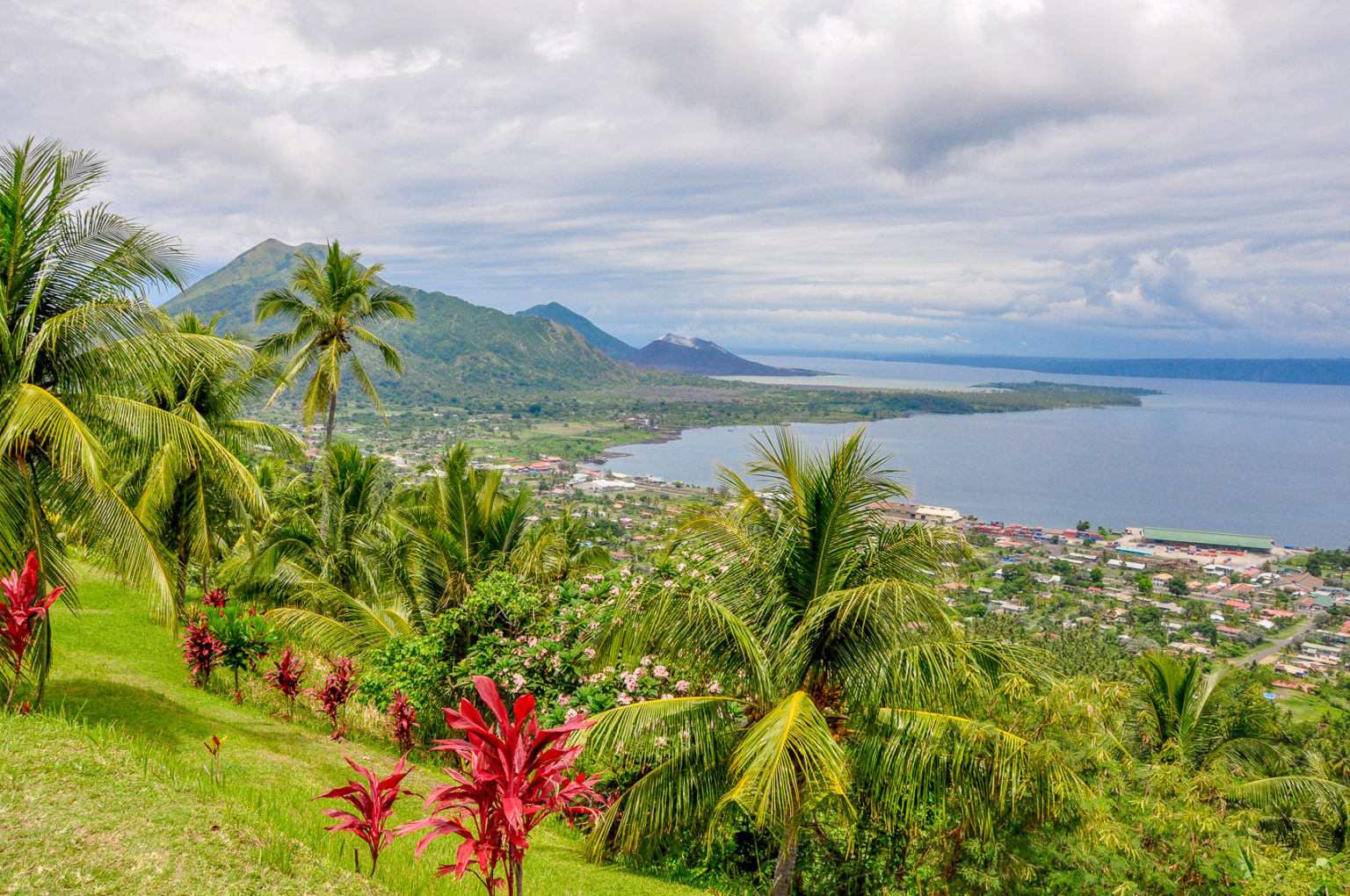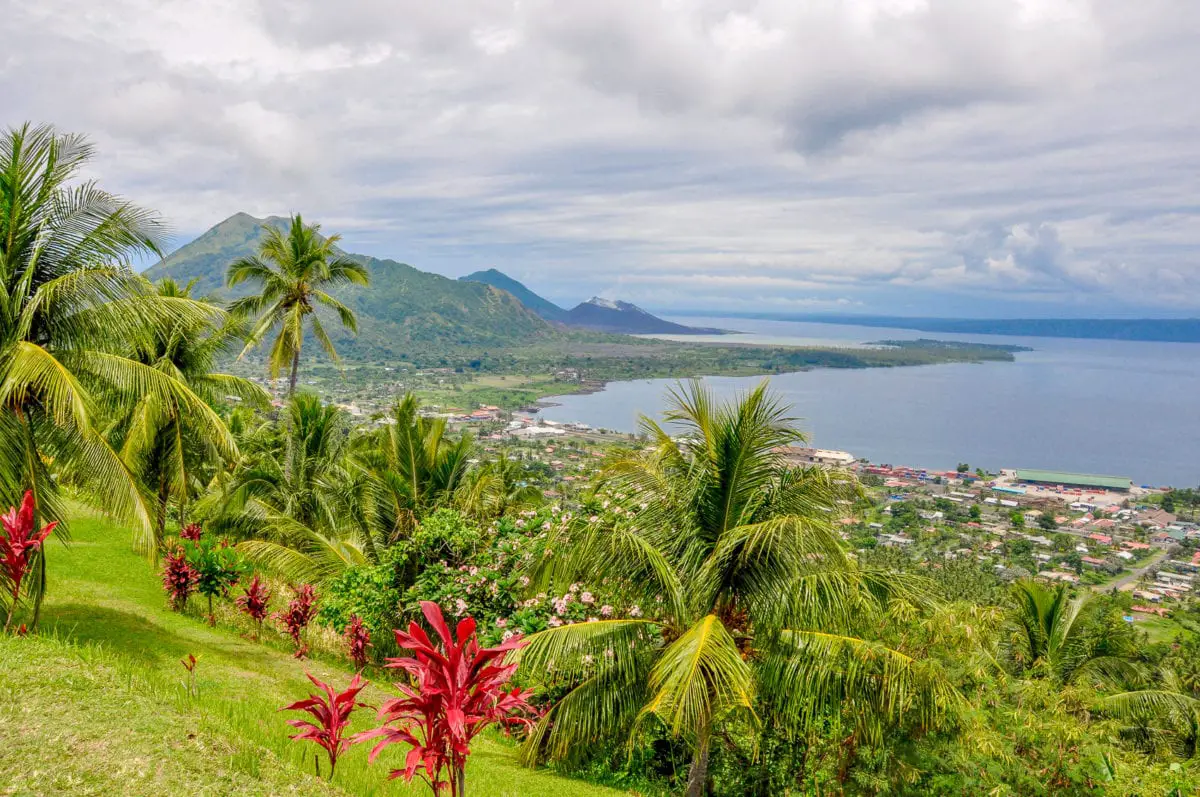 Safety in Papua New Guinea
One of the questions I get most often from people considering a visit is: is Papua New Guinea safe to visit?
The country unfortunately has a reputation as a dangerous place to visit. My personal experience: in my four years of living there, I never had a safety issue. But I know of plenty of people who have.
The Australian Government's advice (prior to the COVID-19 situation) for Papua New Guinea travel is "Exercise a high degree of caution", with "Reconsider your need to travel" to the Porgera and Tari townships. The United States Government papua New Guinea travel advisory is "Level 2: Exercise increased caution".
My recommendation is that unless you are very experienced travelling in countries with limited tourist infrastructure, you should consider visiting PNG as part of an organised tour or arranging a tour guide or someone who can coordinate logistics for you.
Either way, with commonsense and taking a few safety precautions, you'll have a safe visit – and discover that Papua New Guineans are just as friendly and welcoming as any other country's citizens.
In major cities, don't wander around at nighttime, and women shouldn't be out alone.
Like any city, don't wear flashy jewellery or lug around expensive camera gear.
Always check with someone from the area whether it's safe to visit somewhere.
If you've read about tribal fighting, be aware that it rarely affects tourists. Talk to people about the current situation and if you hear anything about fighting, stay away from the area.
Things to do in Papua New Guinea: Final thoughts
Travelling in Papua New Guinea requires an adventurous spirit and an open-minded attitude. It's one of my favourite countries in the world and even though visiting PNG has its challenges, it's worth the effort.
Papua New Guinea is truly a magical country that I wish more people had the chance to explore. I hope this PNG travel guide has inspired you to add it your travel bucket list!
I've written more Papua New Guinea travel guides to help you plan your trip to PNG:
Got any questions about visiting Papua New Guinea or need help planning a trip? Let me know in the comments below.
PIN IT FOR LATER: