Siestas, wine, tapas, a great social scene, beautiful landscapes, fascinating history, art and culture: there's not much that Spain doesn't have. And one of my favourite regions of Spain where you can find all of this and more is Andalucía. The Southern Spain itinerary I'm about to share with you will highlight the best of this magical area of the country.
The best way to experience this region is to get your own car and explore it at leisure. So, let's jump into this 7 day Southern Spain road trip where I'll show you the best places to visit in Andalusia and how to see them all in just a week.
PS. You can download this itinerary and print it out for yourself by clicking here. It includes where to go in Spain and has a handy planner so you can write out your own Spain itinerary.
This post was last updated in March 2021. The world is obviously a different place right now. Efforts have been made to check that information remains current in light of the pandemic, but please check with individual businesses before booking. If you see any errors, please let me know, as I continue to keep this article as up to date as possible for when we can travel to Spain again.
This blog post may contain affiliate links, meaning if you book or buy something through one of these links, I may earn a small commission (at no extra cost to you).
How to get to Andalucía
Because we got a great deal through Scott's Cheap flights (find out how to get cheap flights), we chose to fly in and out of Madrid. From Madrid, it's only a short drive to get to Granada (our starting point in Andalucía).
However, if you'd prefer to skip Madrid and land right in the heart of Andalucía, then you can fly directly into Málaga, Seville, Almeria, Granada or Jerez airports. I like to compare flights on Skyscanner and Kayak to see which airlines are offering the best deals.
How to get around Andalucía
So, when you get here, how should you get around Andalucía on this south of Spain itinerary?
Car
I recommend renting a car to make your visit an Andalucía road trip. The roads in Spain are great and having a car means you can pack up and go when it suits you.
All the major car rental companies are in Spain. You could start researching on Rentalcars or Discover Cars to check availability and prices.
We found renting a car in Spain to be affordable, although petrol (gas) is expensive in comparison to, say, some parts of the United States. Having said that, the rental cars are generally small and quite economical with fuel. Most rental cars are manual (stick) but automatics are available, you'll just have to pay a little more.
You definitely want to get a small car for this southern Spain itinerary – some streets in towns like Granada are barely even streets! We got lost one day and ended up having to squeeze through a few alleyways to get back to the main road and were very, very thankful to have a tiny car!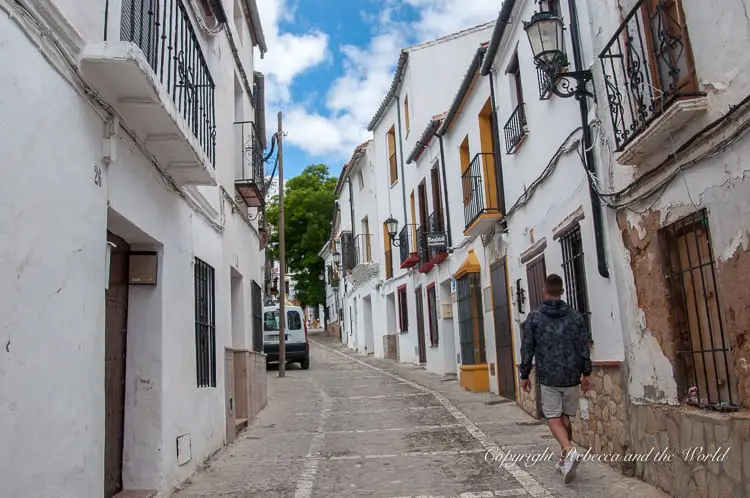 Parking can be tricky in towns in Andalucía, so it's worth finding accommodation that has parking included or asking your accommodation where the closest/cheapest public parking garage is. We ended up doing this in most places we visited on our Spain road trip because on-street parking was a challenge.
Our car had built-in GPS but wifi is also great around Andalucía for using Google Maps or another navigation app on your phone.
As with most car rentals, never pre-pay your fuel, even if you think you'll return it empty. Most car rental companies charge higher fuel prices than you'll find at service stations.
While you do you need an international driving permit for Spain, we were never asked for ours.
Train
We've travelled Spain by train a few times and found the trains to be well-run and comfortable.
Renfe is Spain's national railway company. It has a fairly extensive high-speed train system called AVE which connects most major cities (but does not connect Madrid directly to Granada, a sore point for the city).
Tickets are offered in turista (second class) and preferente (first class) and you'll be assigned a seat. Turista seats are of course cheaper and are perfectly comfortable and spacious. I'd recommend those unless the price difference is minimal. It's best to buy your tickets as far in advance as possible to save money.
Renfe's website is a little difficult to navigate if you don't speak Spanish. You can also book through Rail Europe which is friendlier for English speakers.
Bus
It can be cheaper to travel Andalusia by bus than by train, but it's also less comfortable and means longer journeys. Check out ALSA and Socibus for routes and pricing. You can still easily do everything I've outlined in this itinerary for southern Spain, but you'll need to adjust your activities to coincide with the bus timetable.
Southern Spain itinerary map
To help you visualise this itinerary, here's a map of the route that I outline in this article. As mentioned, if you fly into an airport in Andalucía instead of Madrid like we did, just adjust the route.
Now, let's get stuck into this southern Spain itinerary!
Day 1: Madrid to Granada
Distance: 437 kilometres
Driving time: 4.5 hours
Morning
Note: Fly straight into Granada to skip the travel between Madrid and Granada!
Time your flight to arrive in Madrid in the morning so you can make the most of your first day. Pick up a rental car at the airport and then cruise off down the smooth roads of E-5 highway towards Granada. Don't be surprised to see cars zooming past you – speed limits exist here but it doesn't appear that they're followed all that closely!
Top tip: Set your navigator to avoid tolls – they're pricey and won't save you that much time anyway.
When you arrive in Granada, check in to your hotel and freshen up. Granada was one of my favourite places to visit in Spain, so I hope you enjoy it too.
Evening
Spain is famous for its food, and the Andalucía region has many specialties. I love to start a trip with a food tour so I know exactly what to order over the following days.
We did a food tour in Granada with Spain Food Sherpas which highlights many locally owned stores and restaurants and goes beyond tapas. Over three hours you'll sample local chocolates, olive oils, nuts and dried fruits from the oldest store in all of Spain (yes, the entire country!!), traditional tapas and tapas with a modern twist. We were absolutely stuffed! Our guide, Molly, shared so much information with us about Granada, including restaurants and bars to try.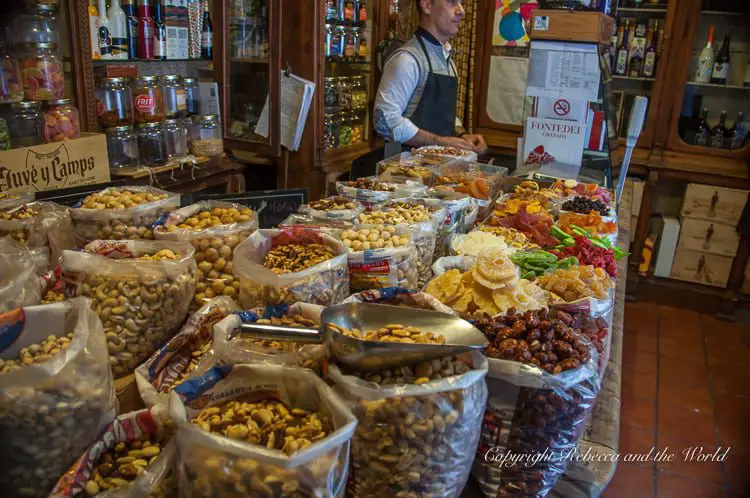 Here's another Granada food tour that I found that's similarly priced and also has good reviews.
Where to stay in Granada
The best area to stay in Granada is the Albaicín, Granada's old town. The only downside to this area is that it is hilly and you'll need to walk over slippery cobblestones – we saw a few people fall over here so be careful.
Alternatively, the historic downtown of Granada is another great area that will put you right in the heart of all the action.
Alternative ideas: If you're already in Europe, fly into Málaga, which is closer to Granada, and start your trip there. You'll find there are a tonne of great things to do in Málaga!
Day 2: Granada and the Alhambra
Morning
Today, you're beginning with what will likely be the highlight of your southern Spain itinerary: the Alhambra. If you've planned ahead, you've already got tickets for the Alhambra and you've been lucky to score entry for the morning.
You have a big day ahead, so fuel up with a traditional Spanish breakfast of eggs, pan con tomate y jamón, fresh orange juice, coffee and pastries. You'll find this breakfast served at most cafes or at your hotel.
Head up to the Alhambra to experience beauty unlike anywhere else. The Alhambra is one of the most incredible places to see in Spain. Built in AD889, the Alhambra is the most important surviving remnant of Islamic rule in the Iberian Peninsula (which was from 711-1492 – that's OLD). You'll need at least three hours here to enjoy the intricate details of the Nasrid Palaces, the lush green gardens of the Generalife and the views from the Alcazaba. Read my guide to the Alhambra for more details.
Afternoon
Head back down to town, following the Rio Darro and along the Paseo de los Tristes. You're probably hungry by now, so stop into Alhambra Cafetería (Plaza Bib-Rambla, 27) for churros to dip into a mug of thick Spanish hot chocolate. These are likely to be the first of many churros on this Andalucía itinerary (I ate so many churros on our Spain road trip that I thought I'd turn into a churro myself!).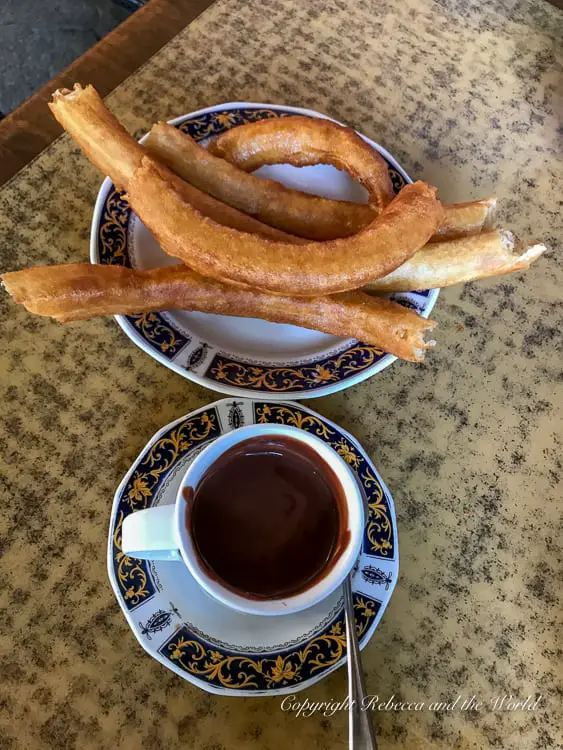 Have lunch at La Vinoteca (Calle Almireceros, 5), a bright and airy restaurant that's always filled with tables of people enjoying tapas and cerveza.
After lunch, do as the locals do and have a siesta. Then, join a walking tour of the Albaicín and Sacromonte. These historical areas have retained much of their original architecture and influence and are worthy of a few hours' exploration. While you can wander through the windy streets by yourself, a guided tour means you'll find a few hidden gems off the touristy path.
Evening
Granada is one of the remaining cities in Spain where tapas are still served free with a drink, be that beer, wine or a soft drink. It makes for a cheap night out! Stop in at a few traditional Spanish tapas restaurants for a drink (or three) and sample tapas like jamón with crusty bread, patatas bravas or chunks of spicy chorizo. Sit (or stand most likely) at the bar to be right in the action. Some great tapas bars in Granada are:
Bodegas Castañeda, Calle Almireceros, 1-3 – chaotic and a great place to people watch
Los Manueles, Calle Reyes Católicos, 61 – there are two restaurants called Los Manueles and they're just across the road from each other, so make sure to choose this one which has an outdoor terrace
Los Diamantes, Calle Navas, 28 – teeny tiny tapas place that is always packed
Top tip: In most places you won't get to choose your tapas and it's considered rude to refuse a free tapa, so take what's on offer and be adventurous!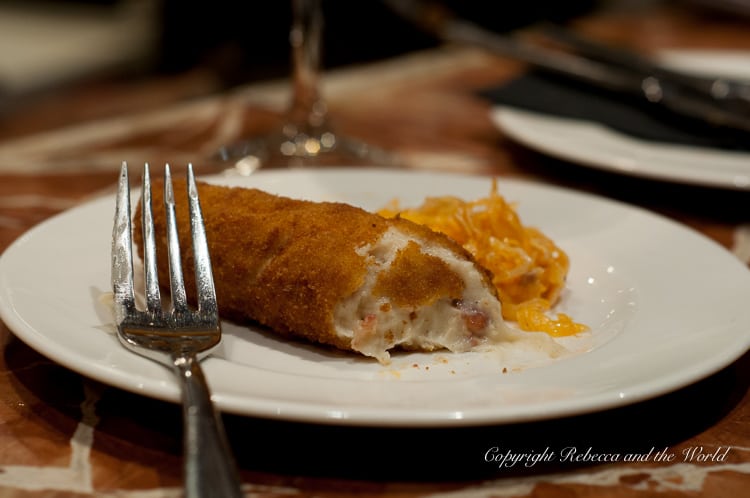 Day 3: Granada to Nerja
Distance: 93 kilometres
Driving time: 1.25 hours
Morning
Rise late and enjoy a leisurely breakfast. Get on the road to head to Nerja, a beach town on Spain's Costa del Sol. As you wind around the corner, Nerja will be stretched before you, a sea of white-washed buildings with terracotta-tiled roofs.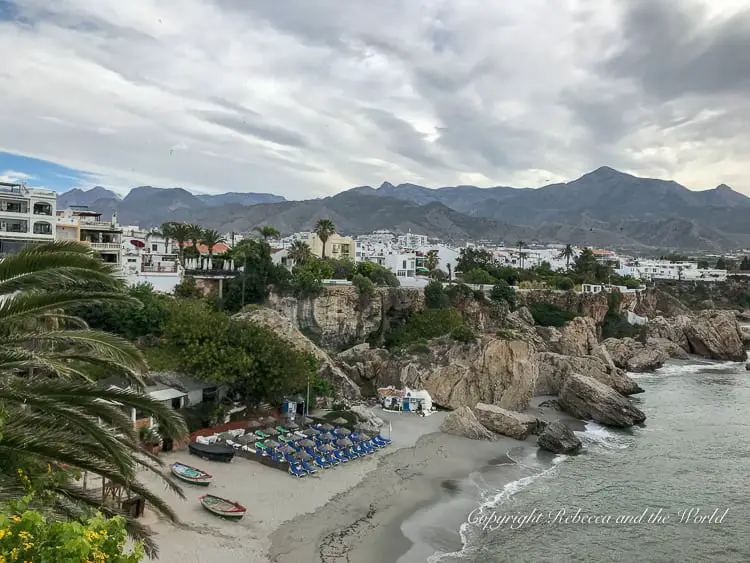 Drive past the Acueducto del Águila (the Eagle Aqueduct) for photos, then head down to the beach for some sunbathing or a dip in the sea. There are several restaurants along the beach serving fresh seafood. Nerja is a popular European resort town, so you'll find prices a little higher here and English spoken everywhere. Go back from the beach to find more affordable dining options.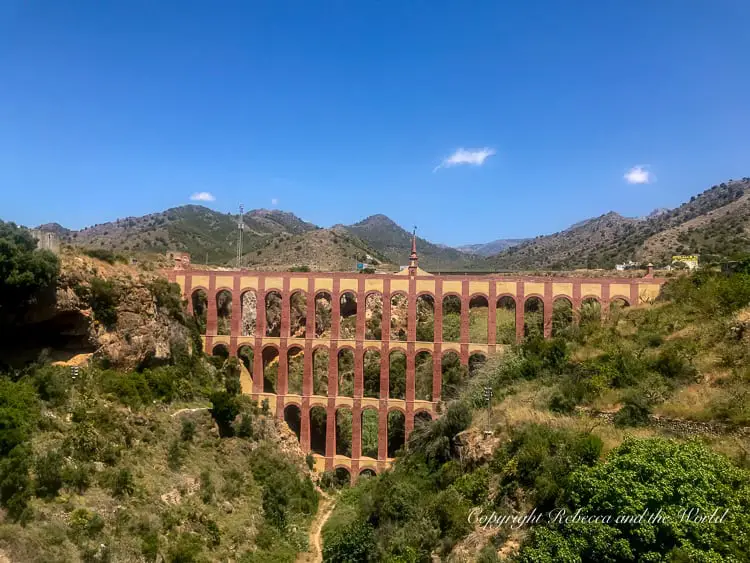 Afternoon
Leave the car behind for this portion of the southern Spain itinerary. Instead, take a local bus from the bus station on Avenida Pescia up into the hills above Nerja to visit Frigiliana, a small pueblo blanco (white town). Spend the afternoon wandering the narrow streets and admiring the beautiful flowers that adorn the windows of the houses. Have a drink at one of the bars overlooking the valley below.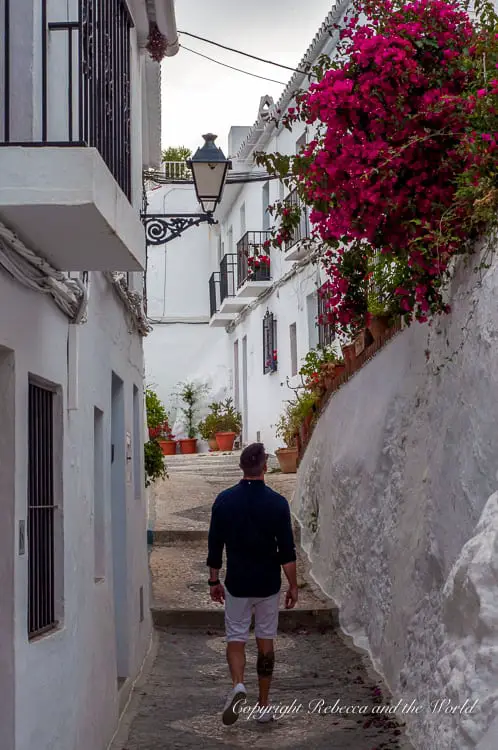 Evening
Buses run every hour or so, so head back into Nerja for dinner. Highly recommended restaurants in Nerja include:
Restaurant 34 (in the Hotel Carabeo), Calle Hernando de Carabeo, 34
Fusion Food & Lounge, Plaza de Olvido, 10
Oliva, Calle Pintada, 7
Where to stay in Nerja
For seaside views, book a room at Paraíso del Mar (Calle Prolongación Hernando de Carabeo, 22). Any hotel that welcomes guests with a drink is a good hotel in my opinion. Located right on the beach (although there are several flights of steps to get down to the sand), the staff is friendly and helpful and speaks multiple languages. It's a lovely, small hotel that makes guests feel welcome. We stayed here for just one night. Read reviews online
Day 4: Nerja to Ronda
Distance: 171 kilometres
Driving time: 2 hours
Morning
After breakfast, wander down to the Balcón de Europa, Nerja's seafront promenade, for the lovely views.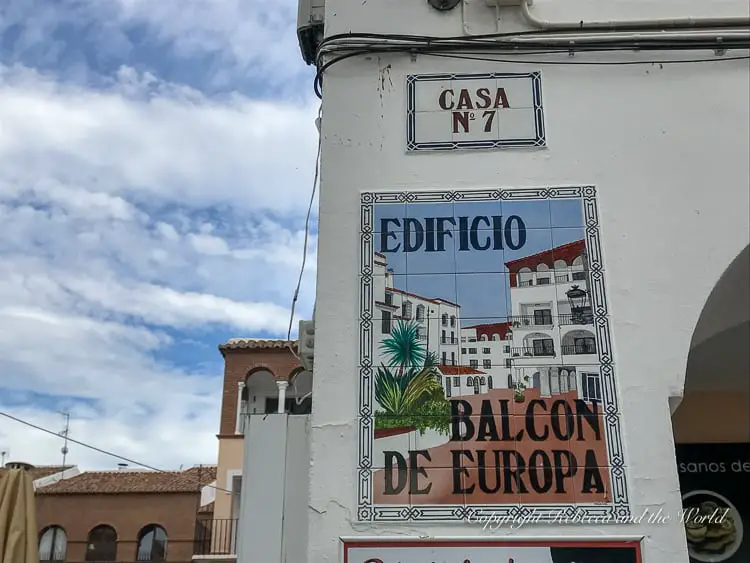 It's time to get back on the road for the scenic drive to Ronda, which winds up and through the Sierra Bermeja mountains. Drive carefully here – there's a rather steep drop off to the side.
Afternoon
Check in to your hotel in Ronda and head to the Old Town, the main attraction of Ronda. While called the Puente Nuevo (new bridge) the bridge is actually more than 225 years old and an amazing feat of engineering. Admire the 100-metre-high bridge from the Parador de Ronda, which was the former town hall building, then walk across the bridge, through the small plaza and take a right turn to descend into the gorge below.
Follow the path down to the road below (Carretera de los Molinos), stopping along the way for the fantastic views looking up at the bridge and the small waterfall and stream below it.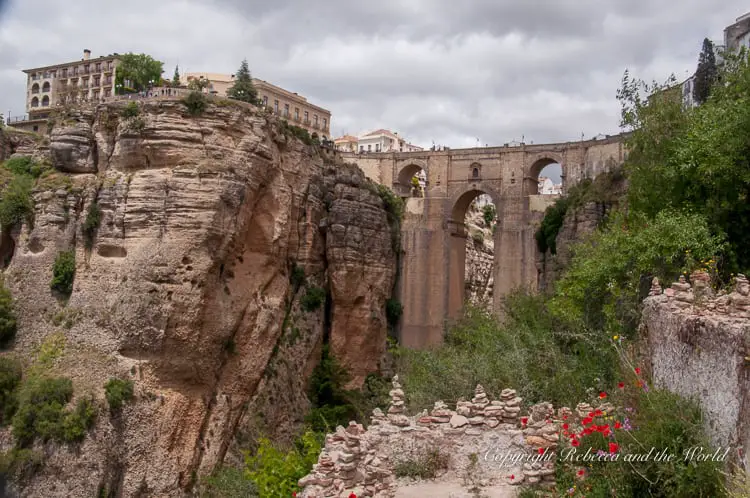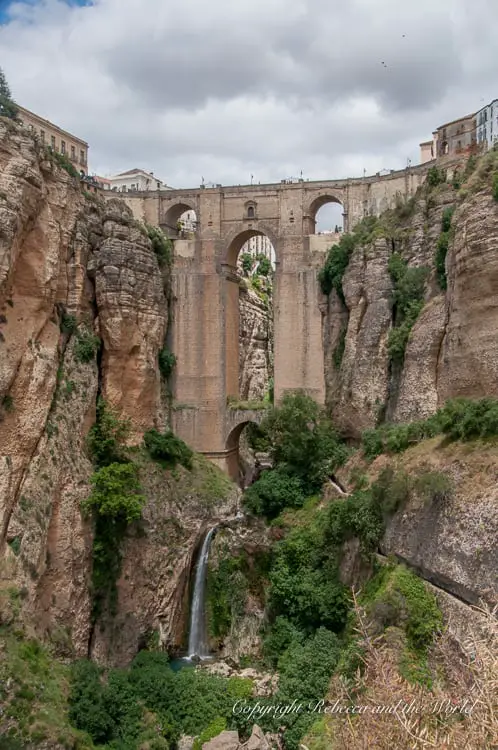 Continue along the road and then enter the Old Town back through the Puerta de Carlos V. Here you'll discover churches, lovely shaded plazas and fountains. The wall that protected the city still stands in some parts.
Visit the Baños Arabes (Arab baths), some of the best preserved in Spain, and then the smaller Puente Viejo (old bridge). The Jardínes de Cuenca (Cuenca gardens) provide another view of the bridge and the deep valley below.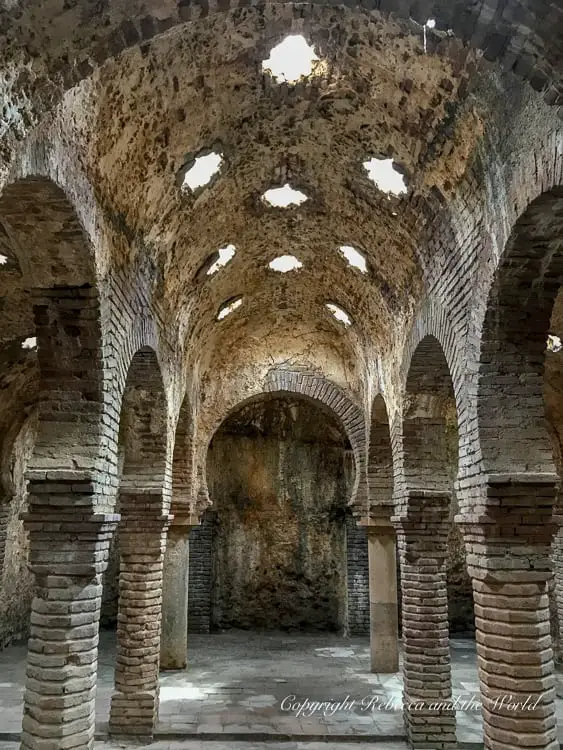 If you'd prefer to explore the city with an expert guide to tell you about the history of this old town, then this small group walking tour comes highly recommended.
Evening
For dinner, try the modern Asian-Andalucían fusion menu at Tragatá (Calle Nueva, 4), run by chef Benito Gomez. It's considered one of the best restaurants in Ronda, so arrive right at opening time for a chance of getting a table. Take your pick from the extensive tapas menu. We dined on a delicious crunchy octopus sandwich (seen below), patatas bravas, croquettes and refreshing salmorejo, a cold soup with a tomato base.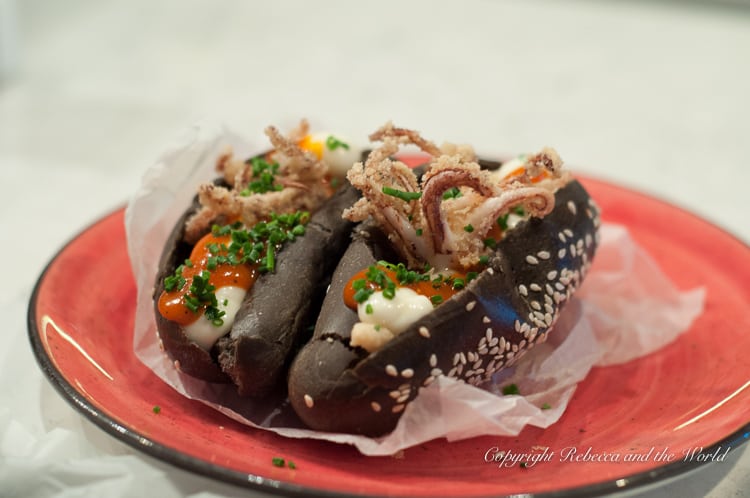 End the evening with a glass of wine at Entre Vinos (Calle Pozo, 2), a stylish wine bar with many local wines on the menu.
Where to stay in Ronda
We were lucky to get a room at the boutique Buena Vista Ronda Club (Calle Clavel, 6). It has just three rooms so book ahead. It's only a 15-minute walk from the main sights of Ronda, and has stylish rooms with floor-to-ceiling windows that look over the surrounding countryside. There's a pool and sauna on site and an honesty bar. Read reviews online
Day 5: Ronda to Seville
Distance: 129 kilometres
Driving time: 2 hours (longer with stops along the way)
Morning
Take a tour of Ronda's bullfighting ring, which opened in 1785. There's an onsite museum with plenty of memorabilia and stories about the history of bullfighting (Calle Virgen de la Paz, 15).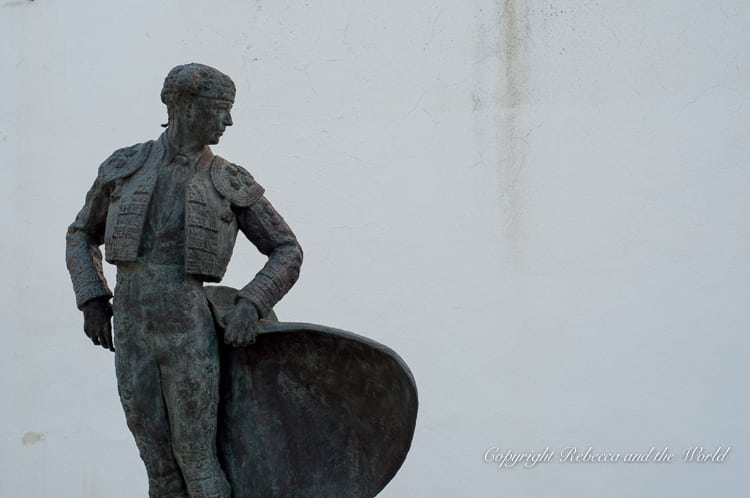 On this southern Spain itinerary, the road to Seville passes through several pueblos blancos, so choose a few to stop at.
Situated in the foothills of the Sierra del Pinar mountain range, Grazalema is a village of Roman origin. It offers stunning views of the rocky, mountainous terrain around.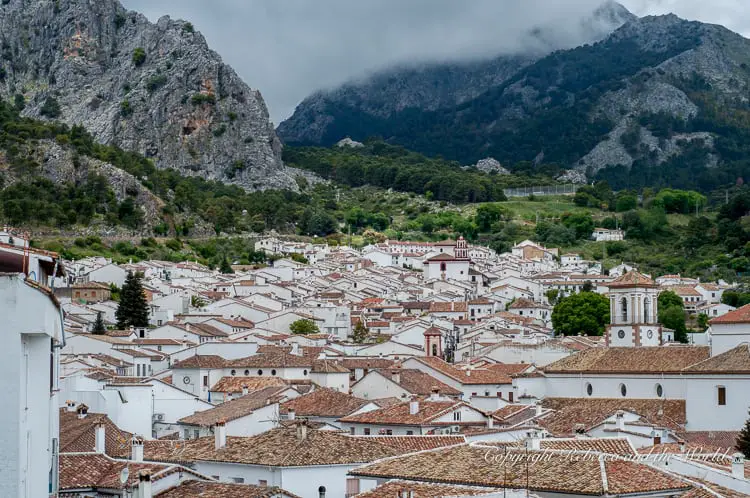 Zahara de la Sierra feels even more compact than Grazalema. With only one way into the town for cars and one way out, parked your car at the entrance and walk up the small hill to the main plaza. You can drive through the town to get to the old Nazarí castle.
Have lunch at Cervecería El Gallo (Calle San Juan, 8), where you can't miss the saco de queso de cabra: goat's cheese wrapped in filo pastry, fried, and served with a red wine marmalade. Divine.
Afternoon / Evening
Arriving in Seville – a must-visit city on any southern Spain itinerary – check in to your hotel and get ready for the evening. Seville is one of the best places to visit in Spain, so we have two nights planned here (although you could easily spend more time here and throw in a few day trips from Seville).
Head to the Santa Cruz neighbourhood to visit the Cathedral. The largest gothic cathedral in the world, it is also Christopher Columbus's final resting place. Climb Giralda, the bell tower, for views over Seville. The tower is over 90 metres high and 37 flights, but it's a ramp rather than stairs, which is far easier to ascend!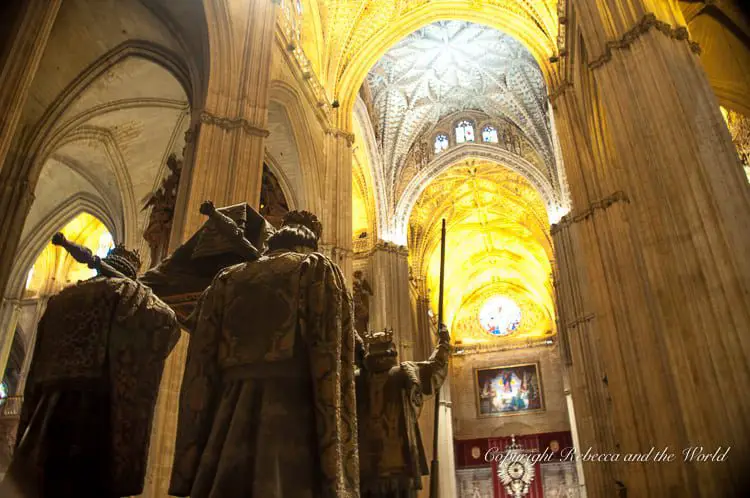 La Brunilda (Calle Galera, 5) is a popular restaurant so you need to be at the door by about 7.45 p.m. to join the queue. If you can't get a table here, try their sister restaurant, Bartolomea (Calle Pastor y Landero, 10), instead. We found this to be a better option: funky, modern and serving delicious food. Make sure to try the lobster "burgers", lamb croquettes, ceviche, octopus and dessert of migas de chocolate.
No Andalucía itinerary is complete without seeing flamenco. Recognised as a hot spot for flamenco, check out a show while in Seville. La Carbonería (Calle Céspedes, 21) is a good option. While it's usually full of tourists, nothing feels staged: when we visited, three men sat at the front, almost hidden off to the side, one playing guitar, another clapping out a complex rhythm, the third dancing.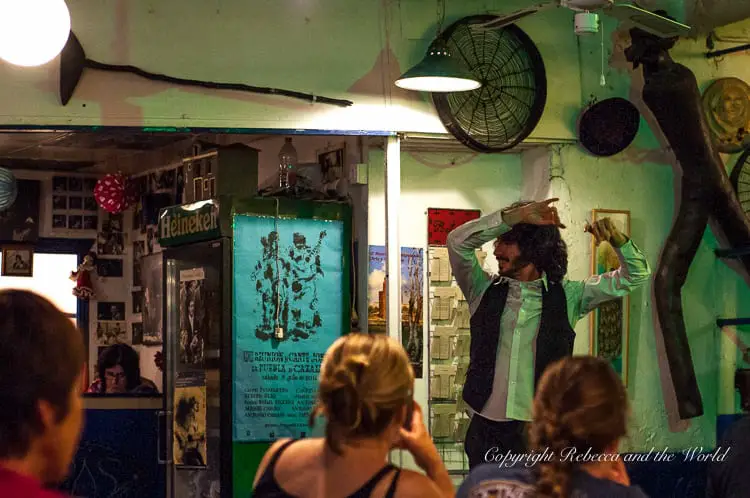 Where to stay in Seville
The best area to stay in Seville is the buzzing neighbourhood of Santa Cruz. It's close to the main attractions and home to a number of boutique hotels:
We stayed in an Airbnb while we were in Seville, but I wouldn't recommend the one we chose. Here are other Airbnb properties in Seville that look gorgeous:
This bright and airy loft is right in the heart of Seville, and sleeps up to six people. I'm in love with the decor!
This typical home also looks like a great place to stay. The way they've incorporated the tiling throughout the house is beautiful and reflects designs you'll see around Seville
Day 6: Seville
Morning
Seville has a population of 690,000 people but feels much smaller. It's easily walkable and there is so much to see and do here.
Start off the morning by visiting the Real Alcázar, the oldest royal palace still in use in Europe. Buy your tickets online in advance to avoid the queue that often stretches around the corner of the building. You can skip the queue with this guided tour.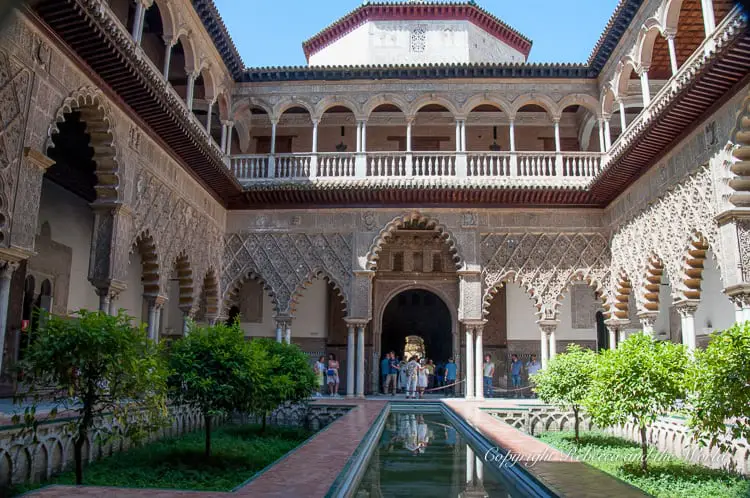 Stop for churros at Bar El Comercio (Calle Lineros, 9), considered the best churros in Seville.
Afternoon
Bullfighting is synonymous with Spain, so take a tour of the Plaza de Toros de la Real Maestranza, the bullfighting ring. You can buy skip-the-line tickets online here. Each visitor is given an audio guide that provides extensive detail about the ring and bullfighting, including the stories of some of Spain's most famous and beloved bullfighters. If you're visiting in March/April to October you can try to catch a bullfight, if that interests you (it's not something for me).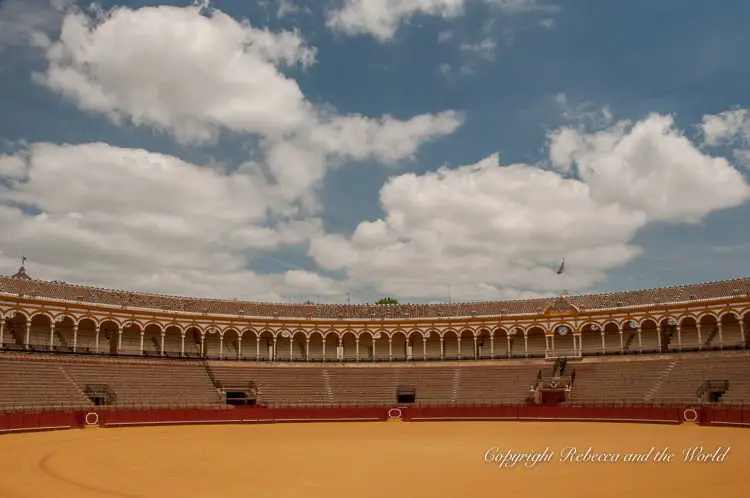 Alternatively, visit the Casa de Pilatos. This an Andalucían palace is still occupied by the Dukes of Medinaceli. Adorned with beautiful tiles and well-kept gardens, it's not as touristy as other sites so you may even have parts of it to yourself.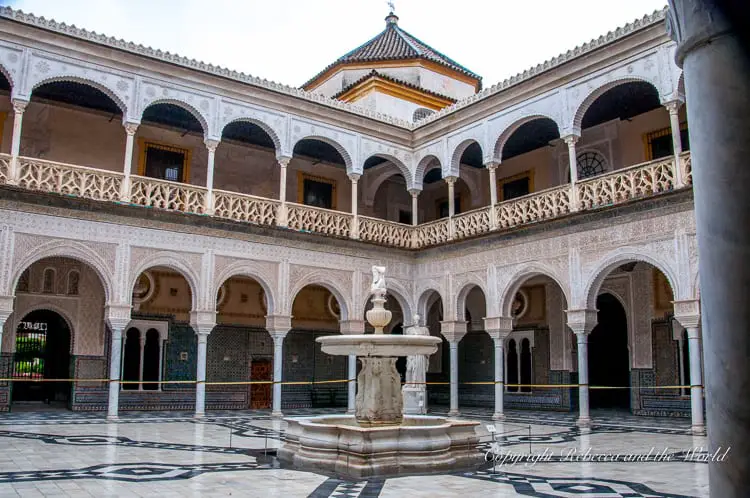 If you didn't get to La Brunilda for dinner, now's the time to try to get a table for lunch. Opt for a late lunch of patatas bravas washed down with locally made cava.
Or head to El Rinconcillo (Calle Gerona, 40). This is the oldest bar in Seville, and it's been around since 1670. Try the jamón bellota, a ham made from black Iberian pigs that eat only acorns.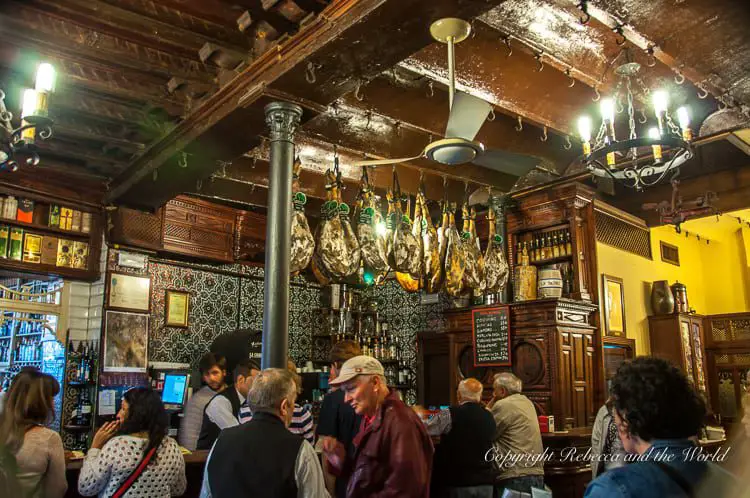 Evening
The cooler evening is a good time to venture over to the Plaza de España, a stunning, expansive plaza built in the 20s when Seville hosted the Ibero-American Exposition World's Far. Nearby Parque Maria Luisa provides even more respite from the heat. This large park is dotted with various types of trees, hidden fountains and tiled benches.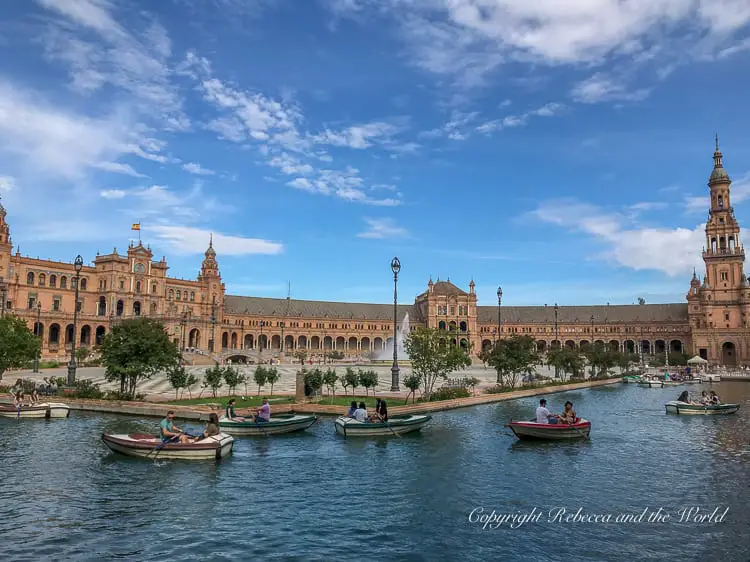 Tonight, go bar hopping to sample as many tapas as your stomach can hold. Some fun options for tapas restaurants in Seville include:
Bodega Santa Cruz, Calle Rodrigo Caro, 1A – here, the waiters write your order in chalk on the countertop
Bodeguita Romero, Calle Harinas, 10 – a fun place we visited several times, trying different tapas each time
We also loved with dinner at La Azotea (Calle Conde de Barajas, 13), a trendy restaurant with a focus on seafood. Must-trys are the razor clams and braised beef cheeks.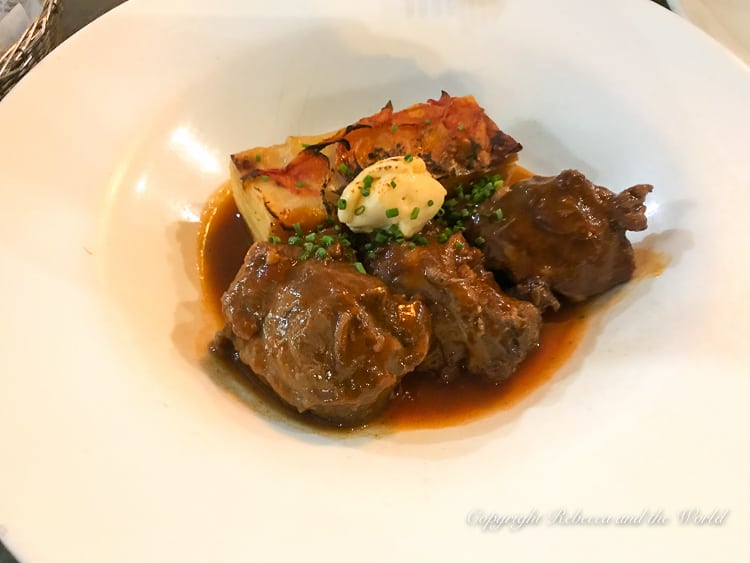 End the night by stopping by a few more bars for drinks and tapas.
Day 7: Seville to Córdoba
Distance: 141 kilometres
Driving time: 1.5 hours
Morning / Afternoon
On the last day of your Andalucía road trip, rise early for the 1.5 hour drive to Córdoba. We only spent the day here, but there are many things to do in Córdoba, so you could extend your time here by another day or two.
La Mezquita is the old mosque, originally constructed in 785. A cathedral was built right in the middle in the 16th century. Wander through the candy-striped archways and admire the detailed ceilings. The mihrab, a prayer niche facing Mecca, is beyond words, and I spent most of my time gazing at the rich mosaics and details in the ceiling.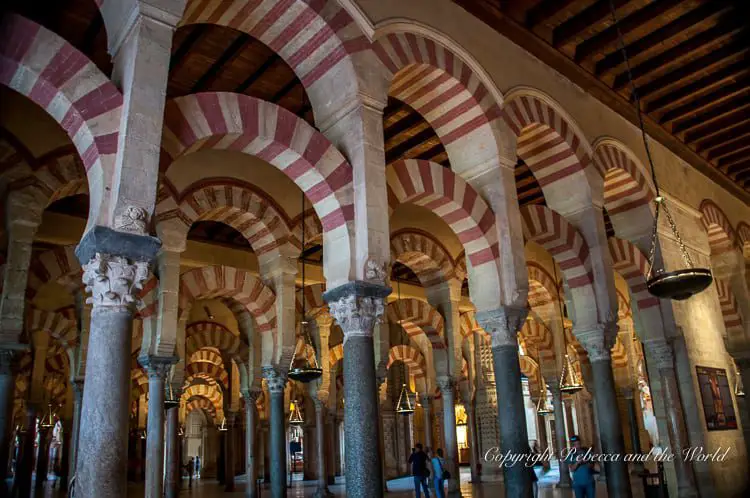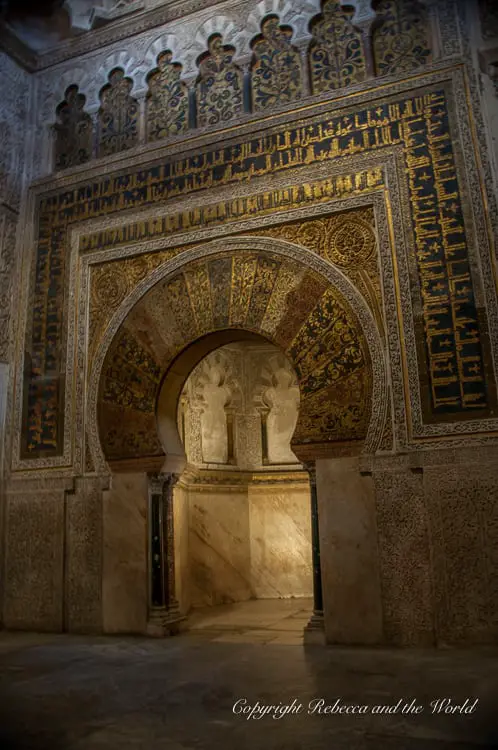 Not far from La Mezquita is the Calleja de las Flores, a small street and patio that is bedecked with pots of colourful flowers.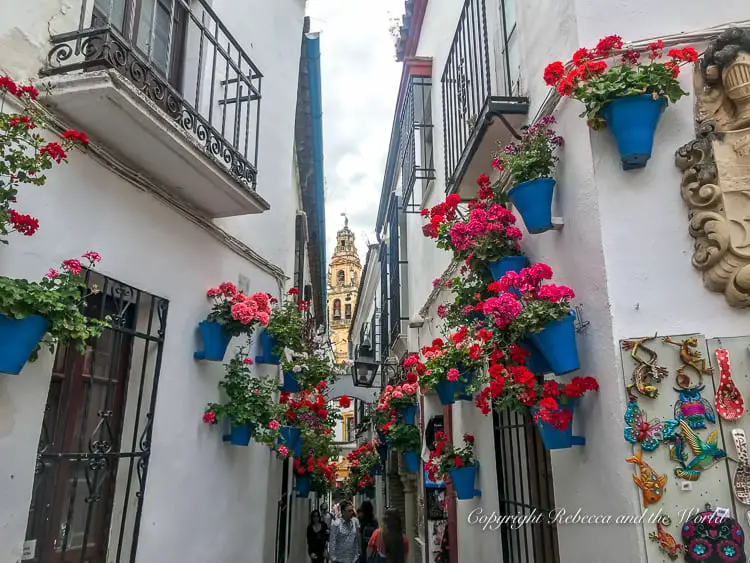 Head to the Roman Bridge for the afternoon light. Keen-eyed Game of Thrones fans will recognise this 2,000-year-old bridge as the Long Bridge of Volantis.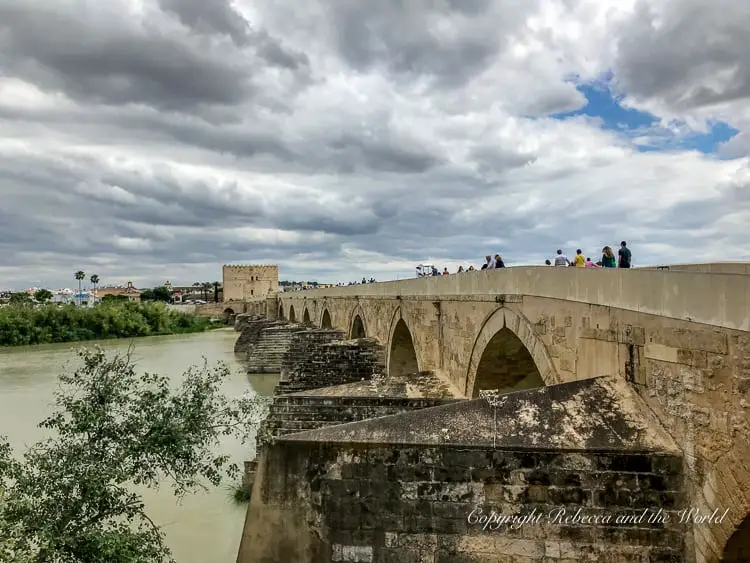 Evening
In Cordóba, we dropped off our rental car and took a fast train to Madrid, which saved us two hours of travel time. We ended our trip with 2 days in Madrid.
And just like that, after 7 days, more than 1,000 kilometres and countless tapas, our epic Spain road trip through Andalucía was over!
Alternative ideas: Stay the night in Córdoba and travel back to Madrid the following morning to cap off your one week in Spain.
Where to stay in Córdoba
If you decide to stay the night here, highly recommended hotels in Córdoba include:
No doubt, these 7 days in Spain have gone by quickly, but you'll be left with lasting memories!
Southern Spain itinerary: Other places to visit in Andalucía
One week certainly isn't enough to see everything in Andalucía. Here are some additional suggestions to add to this southern Spain travel itinerary if you have more than 7 days in Spain and want to extend your trip to 10 days in Spain or even 2 weeks in Spain:
Málaga – a port city that is both modern and historic
Cádiz – considered one of Spain's most fun cities
Jerez – the home of sherry
Arcos de la Frontera – one of Andalucía's most gorgeous pueblos blancos
For more Spain inspiration beyond Andalusia, check out my other blog posts:
Best time to visit Andalucía
Honestly, you can plan a trip to Spain for any time of the year.
Summers in Andalucía (June to early September) can be scorching, with temperatures over 40°C during the day. It's also when many Spanish families pack up for their own holidays, so if you visit southern Spain at this time you may find restaurants, shops and attractions are closed. Check before you make your bookings.
We visited in June and the weather was lovely. The crowds were in full force but not as busy as I imagine it starts to get in July!
April, May, September and October are cooler and more pleasant. I think this is the best time to plan out this southern Spain itinerary. Keep in mind that Semana Santa (Easter) is a huge celebration, and hotels may be booked out months in advance.
March is considered a great month to visit as it's shoulder season but the weather is still sunny.
If you're visiting Spain in winter, temperatures can still be in the 20s, but bring warm layers anyway!
SOUTHERN SPAIN ITINERARY – YOUR TRIP ESSENTIALS
What would you add to this southern Spain itinerary? Let me know if you have any questions in the comments below, I'd love to help you plan your trip!
This post was originally published in July 2018, and was updated in October 2019 and March 2021.
SOUTHERN SPAIN ITINERARY: PIN IT FOR LATER
Save this Southern Spain itinerary to Pinterest so you can plan your Spain road trip soon!