Planning a trip Down Under? This epic Australia bucket list has tonnes of inspiration!
Australia is a country many people dream of visiting. It's not surprising. The largest island in the world (even though some say we can't be called an island), Australia is home to huge swathes of desert, sandy white beaches, cuddly (and not-so-cuddly) animals, stunning rainforests and flora, world-renowned wine, and some of the coolest people in the world (wink).
So, with such a big country, how do you figure out what to do in Australia? Well, I'm here to help! I've collected all the best adventures, activities and edible things and compiled it into a giant Australia bucket list to help you plan your own trip Down Under.
As well as creating this list to inspire you to visit Australia, I've also got a personal reason for creating this list of the best things to do in Australia. Having recently moved home to Australia after expat life and travelling to almost 40 countries, I've realised how little of my own country I've actually seen.
So, now that I'm home, I'm planning to change that! I'm excited to explore more of this great southern land, and hope you are too!
This blog post may contain affiliate links, meaning if you book or buy something through one of these links, I may earn a small commission (at no extra cost to you).
Australia bucket list map
One thing to note: Australia is a BIG country and this bucket list is reeeaalllllly long, so I've put everything on a map to help you visualise and plan your own Australia bucket list.
Australia bucket list: Things to do in Victoria
Explore Melbourne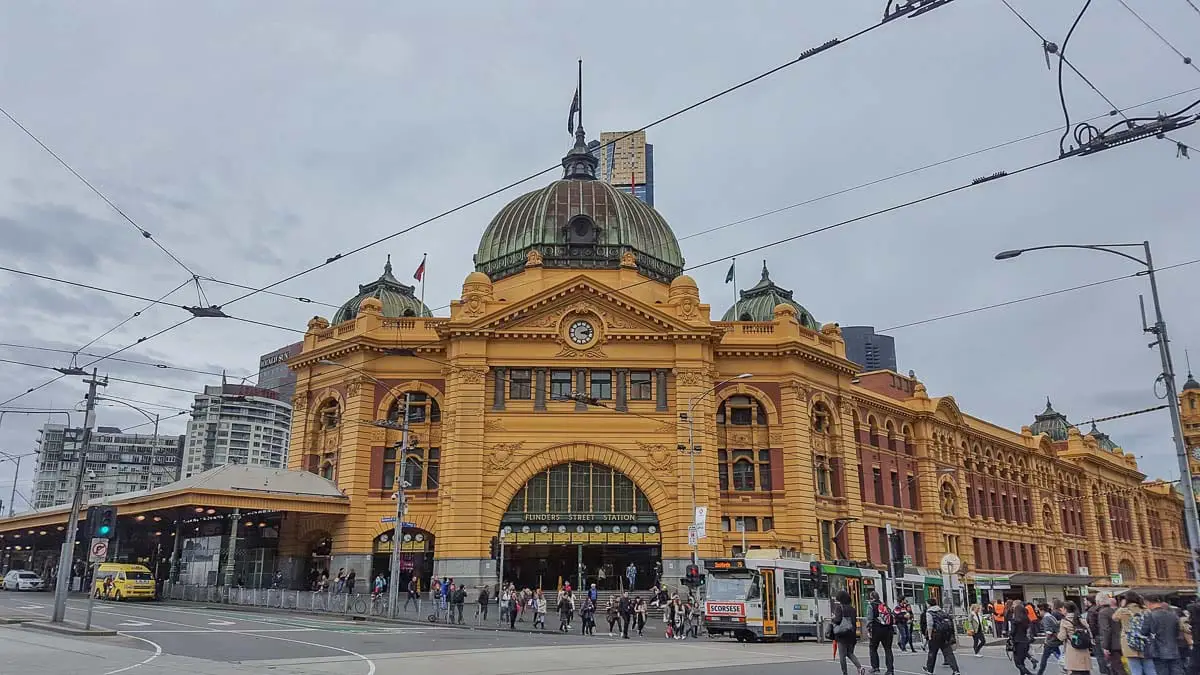 I'm starting off this Australia bucket list with my home city because it's also one of the best cities in the world. I'm not the only one to think that – Melbourne is regularly ranked as one of the world's most liveable cities.
Most visitors to Australia will struggle to choose between Melbourne and Sydney. If you have the time, do both, of course, but if you only have time for one, then Melbourne will always be my pick.
You can easily spend a few days or a week here, with plenty to fill your time. Eat your way around the world with Melbourne's diverse food scene. Wander through our famous laneways in search of the best street art.
Sip coffee and gorge on amazing breakfasts in one of Melbourne's hundreds of hip cafes. Catch a game of footy or a cricket match. Sip beer in one of the dozens of cool pubs that dot the city.
Now that I'm back here in Melbourne, I'm so excited to explore more of this incredible city and re-discover the many cool things to do in Melbourne – so much has changed!
Drive the Great Ocean Road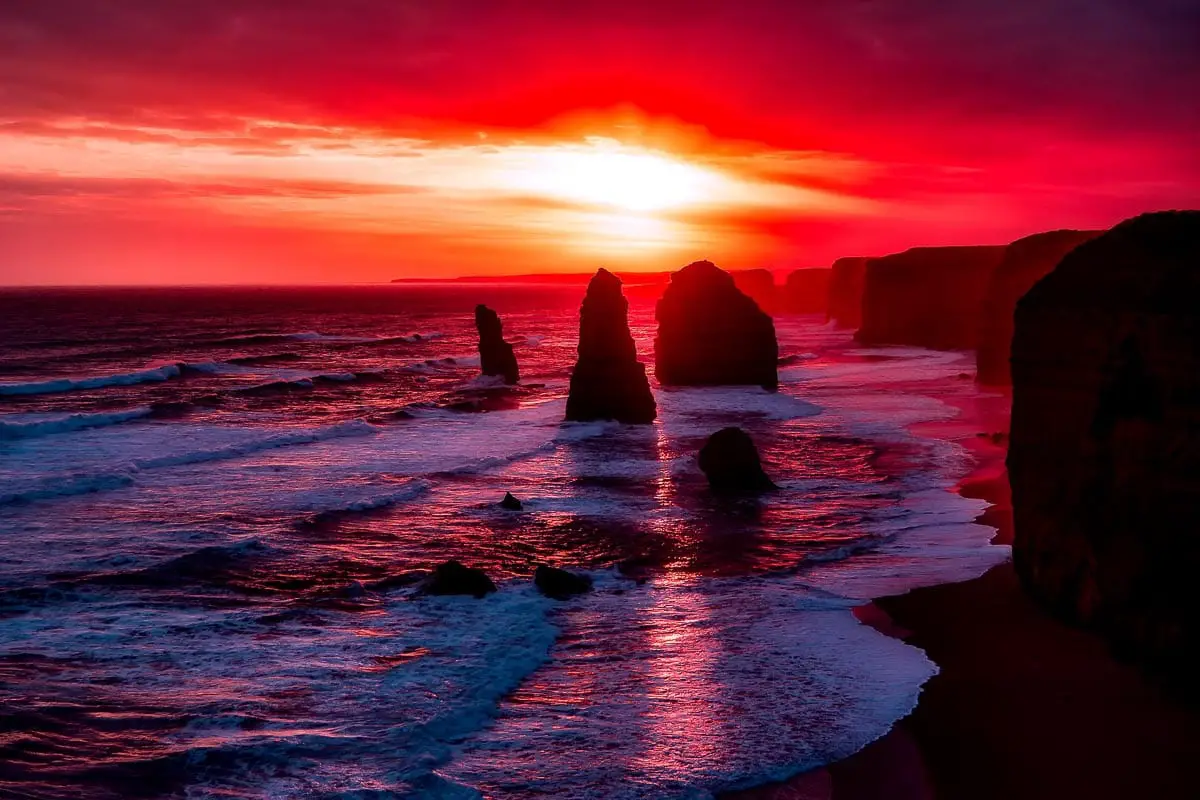 If you've got more than a few days in Melbourne, consider getting out of the city to drive the Great Ocean Road. It's one of Australia's most beautiful drives, and over almost 250 kilometres you'll spot gorgeous sandy beaches, great surf breaks and wonderful little beach towns.
Make sure to also stop at the Twelve Apostles, a collection of limestone columns that sit just off the coast. Despite its name, there were never actually 12 columns, only ever eight, but today only seven remain. In addition to the 12 Apostles, there are so many awesome things to do on the Great Ocean Road.
The Great Ocean Road stretches between Torquay and Allansford and while you can drive it in a day, it's better to take a few days (I've got a fab 3 days Great Ocean Road itinerary to help!) to experience it. It's especially fun to do this drive in a campervan!
Or walk it!
You can actually walk a section of the Great Ocean Road called the Great Ocean Walk. This 100-kilometre track hugs the coastline.
You can camp along the way (advance bookings required) or find a hotel or B&B close to the track.
Explore the country's wine regions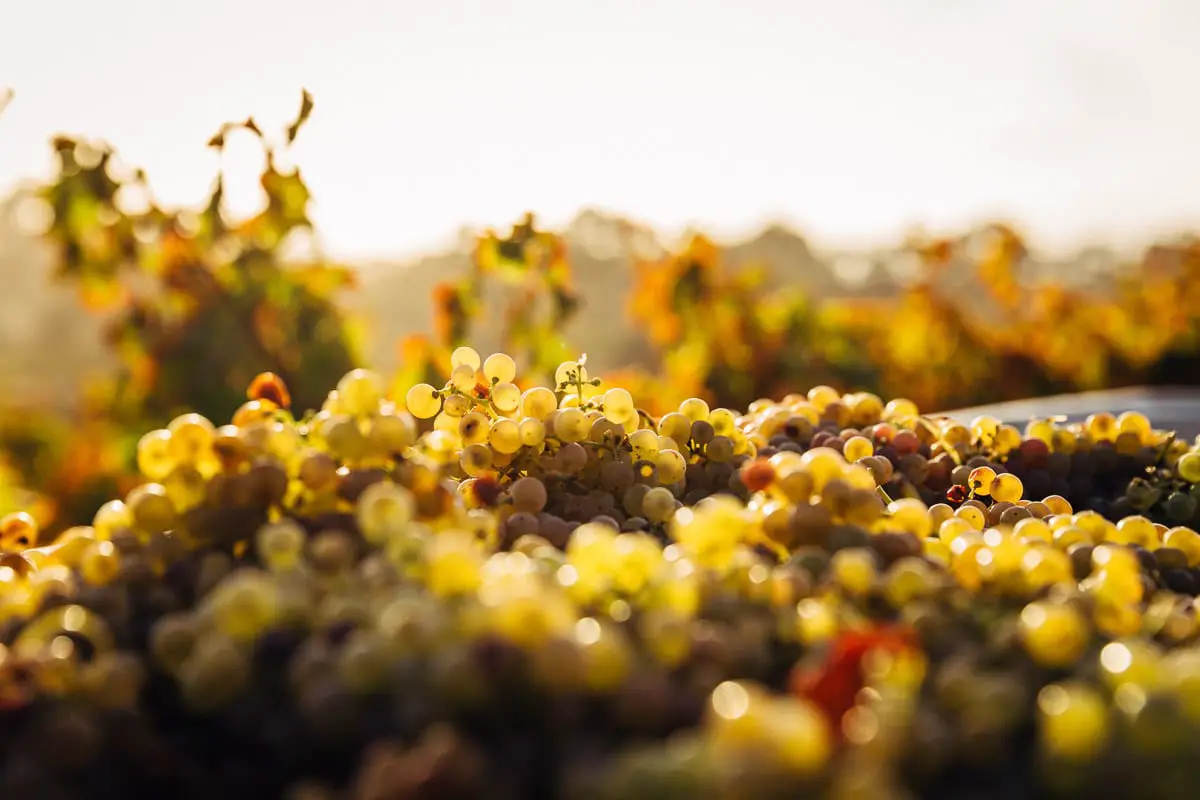 In a country as big as Australia, you can bet there's wine.
A lot of wine, in fact: Australia boasts more than 60 wine regions. While every state in Australia makes wine, but you'll find most of it produced in the southern states.
The most popular wine regions in Australia to visit are the Yarra Valley (Victoria), Margaret River (Western Australia), Barossa Valley (South Australia), Hunter Valley (New South Wales) and Coonawarra (South Australia).
There are more than 100 grape varietals in Australia, with our most popular exports being Shiraz, Chardonnay, Cabernet Sauvignon, Pinot Noir, Riesling and Sauvignon Blanc.
Most of our wine regions are also stuffed with cheesemakers, chocolateries, olive oil farms and small businesses making and selling delicious local produce, so you'll be spoiled with both wine and food.
Book a Yarra Valley day trip to explore Victoria's most famous wine region:
Watch an AFL game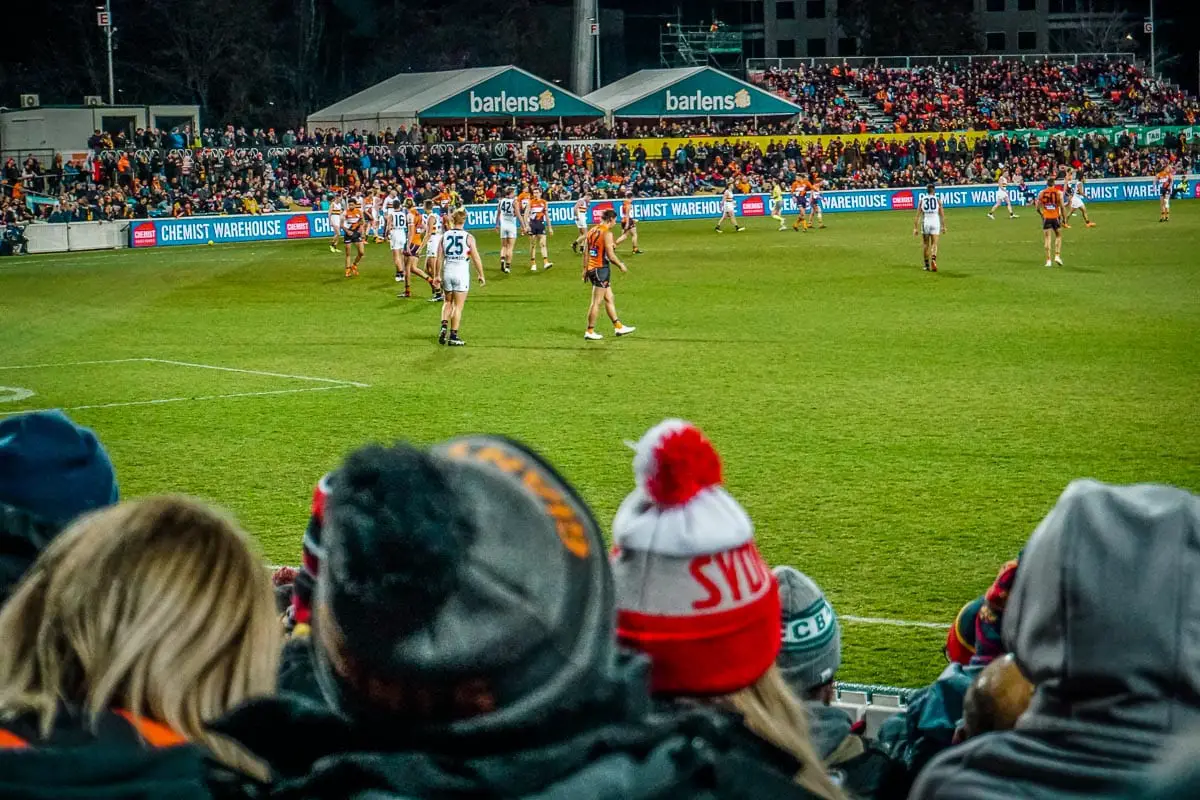 Australians like to say that we're sports mad, and while I don't think we're as crazy as some other nationalities, most Aussies do love a good sporting match.
One of the best things to do in Australia is watch an AFL match. Join the roaring crowd at the MCG, the largest stadium in the southern hemisphere. If you're a first-timer to Australia, you'll have no idea what's going on, but it'll be fun nonetheless. If you're in town in September, try to grab tickets to the AFL grand final or just find a few local friends and crash their BBQ.
Cruise on a paddlesteamer down the world's third-largest navigable river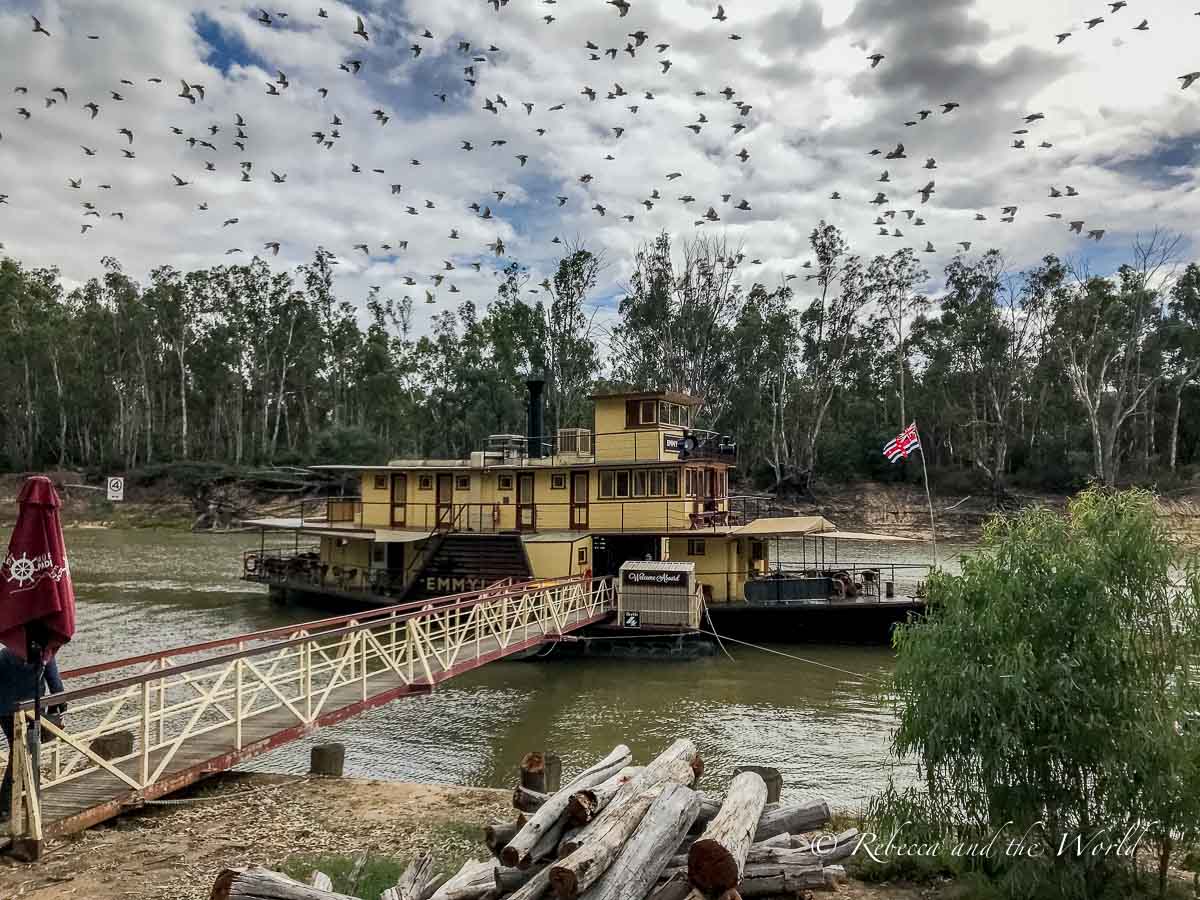 Definitely not high on many people's radar when they visit Australia is the small town of Echuca in northern Victoria. I grew up in Echuca so I'll always have a soft spot for it, so I thought I'd include it here in this bucket list.
Sitting right on the Murray River (the third-largest navigable river in the world!), Echuca is a 2 ½ hour drive from Melbourne, making it great for a weekend away.
Even though it's a small town, there are plenty of things to do in Echuca. The town is most famous for the Murray River and for having the world's largest fleet of operating paddlesteamers. These beasts huff and toot their way down the river, entirely operated by steam. You can take a quick spin or combine a ride on a paddlesteamer with lunch at a local winery.
Take a dip in the Peninsula Hot Springs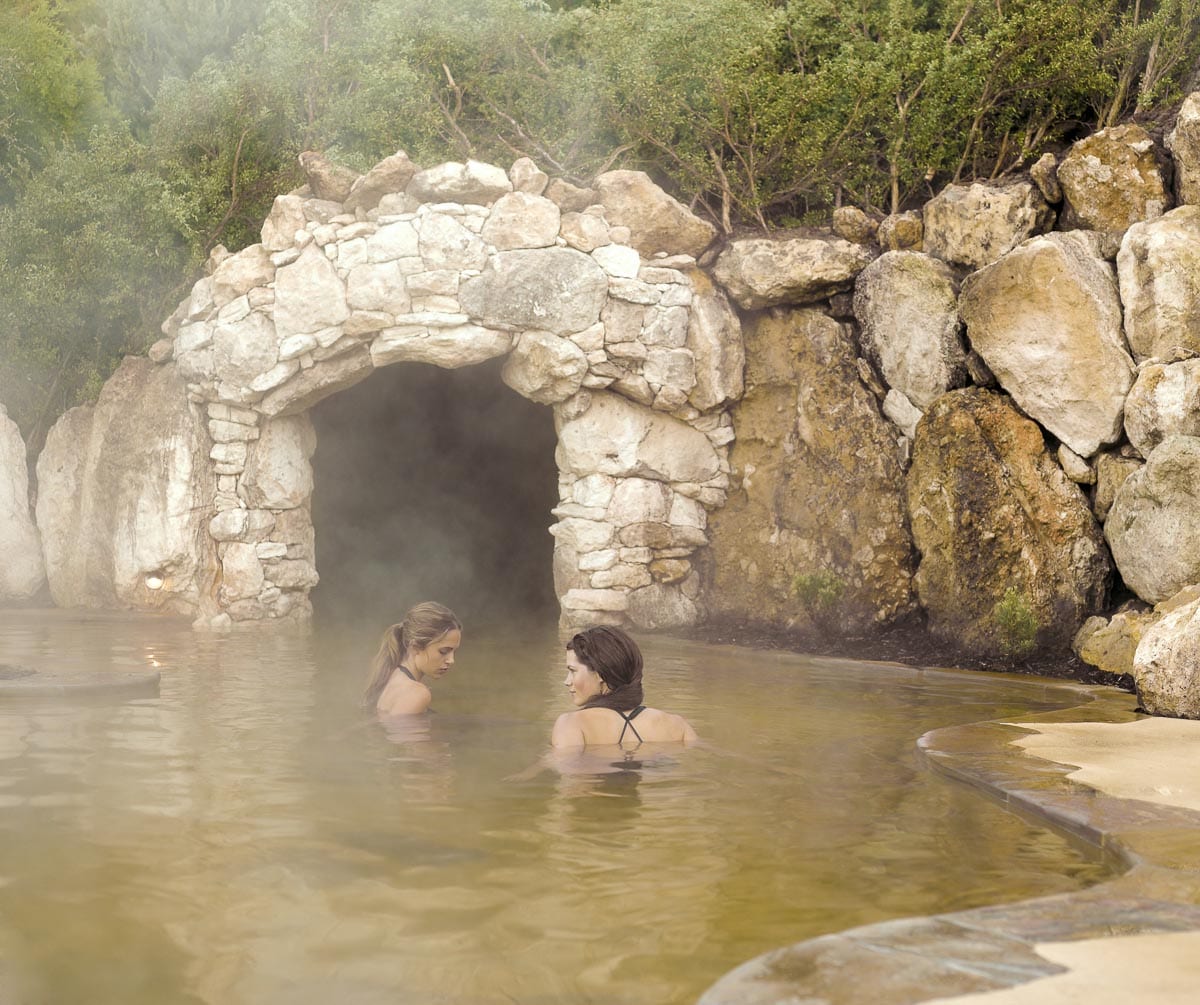 Just 90 minutes from Melbourne, truly get away from it all and relax in the thermal waters of the Peninsula Hot Springs. You can spend a whole day looking after yourself, with mineral pools, a Turkish hammam, saunas and massages.
Now, I say: book me in!
Book a day trip to explore the hot springs:
Watch the penguins at Phillip Island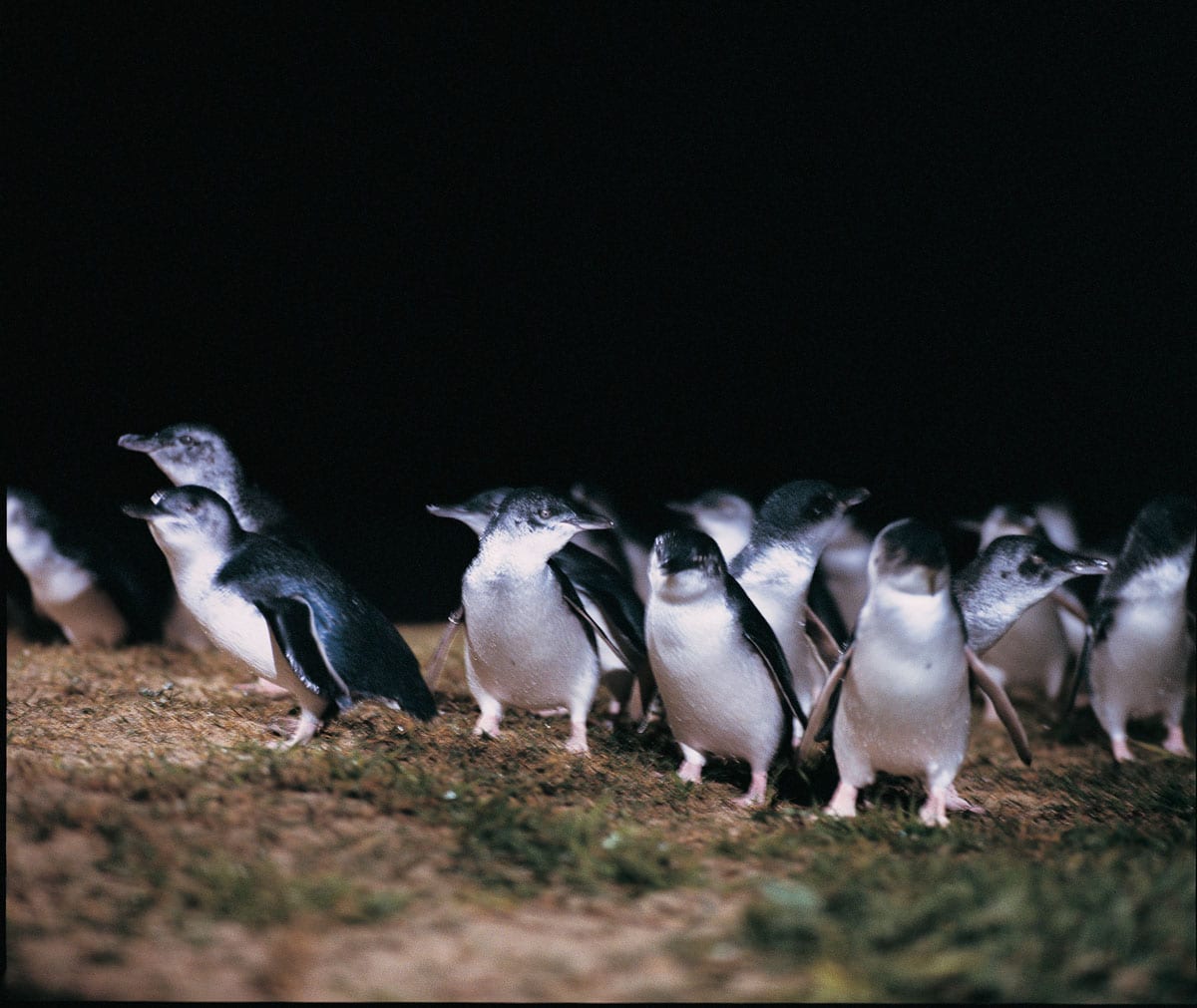 One of the most popular things to do in Victoria is see the world-famous Penguin Parade on Phillip Island. Every evening, dozens of penguins waddle out of the sea and head to their nesting burrows.
There is nothing cuter!
Book a day trip to see penguins!
Hike in Gariwerd (Grampians National Park)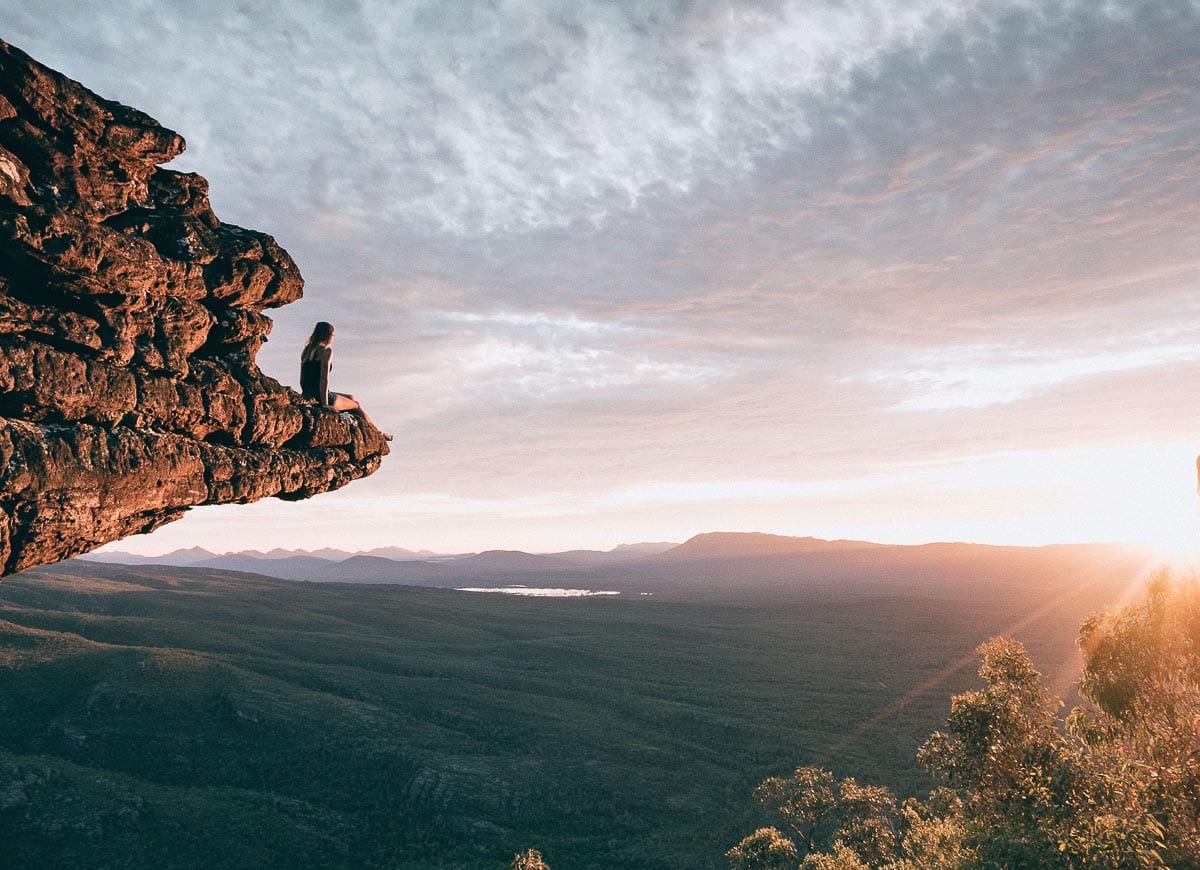 The Grampians (Gariwerd in one of the local Aboriginal languages) are a series of five sandstone ridges, the result of earth movements thousands of years ago.
You can hike through this national park, stopping at the panoramic viewpoints, taking a dip in one of the many waterfalls, looking for wallabies, koalas and emus, and exploring Aboriginal rock art paintings. Spring is a fantastic time to visit, when the wildflowers are in full bloom.
There's plenty of accommodation in and around the park, including some gorgeous luxury retreats and cottages.
There's not just the national park – you can stop in at wineries, eat cheese or explore the very cool Silo Art Trail.
The Grampians are about 3 hours from Melbourne. You can even combine a trip to the Grampians with the Great Ocean Road if you have about a week to spare.
Hike through Wilsons Promontory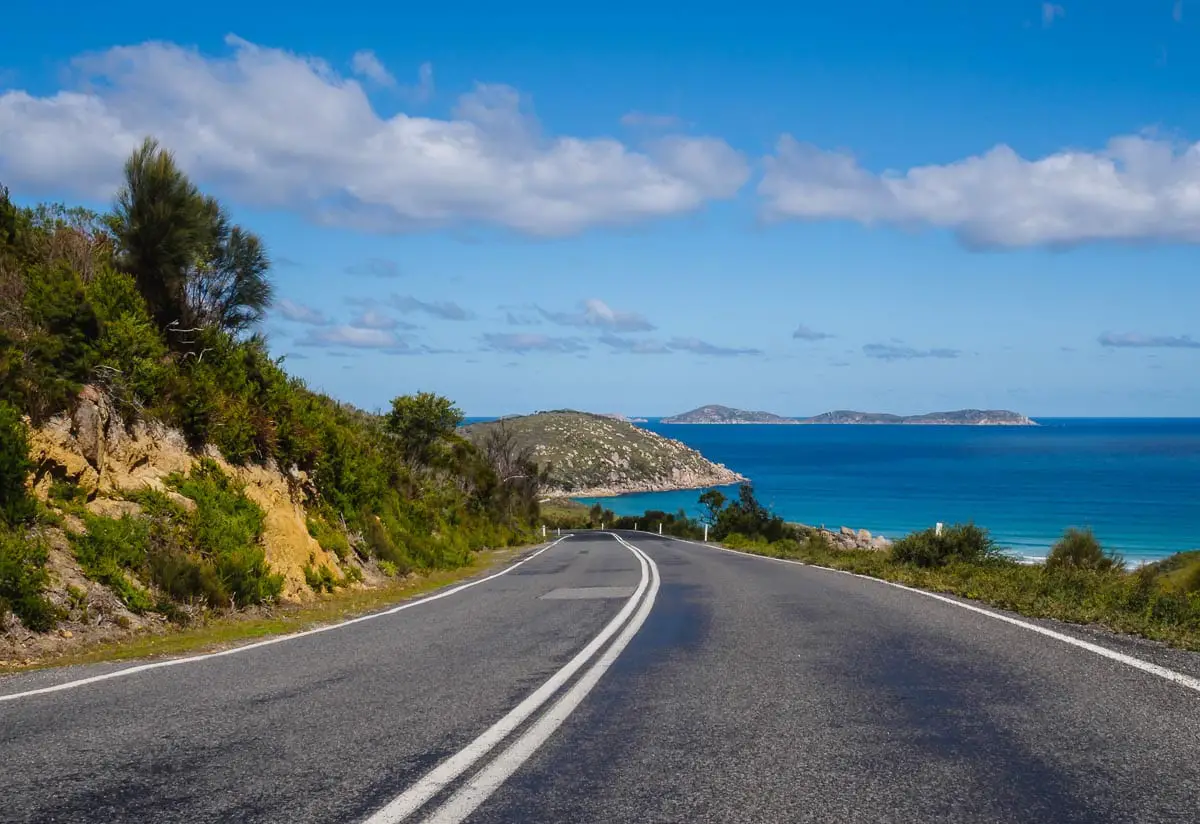 Victoria is a great state to get outdoors and Wilsons Promontory National Park (or Wilsons Prom, as we Aussies like to shorten everything!) is one of the state's beautiful national parks.
It's a 3-hour drive from Melbourne and once you're there you'll be in the heart of 505 square kilometres of forest and granite mountains.
The Prom actually has the best of both worlds – not only does it have these forested areas, but it also hugs the coast, so there's kilometre after kilometre of beaches and stunning coastline.
Pan for gold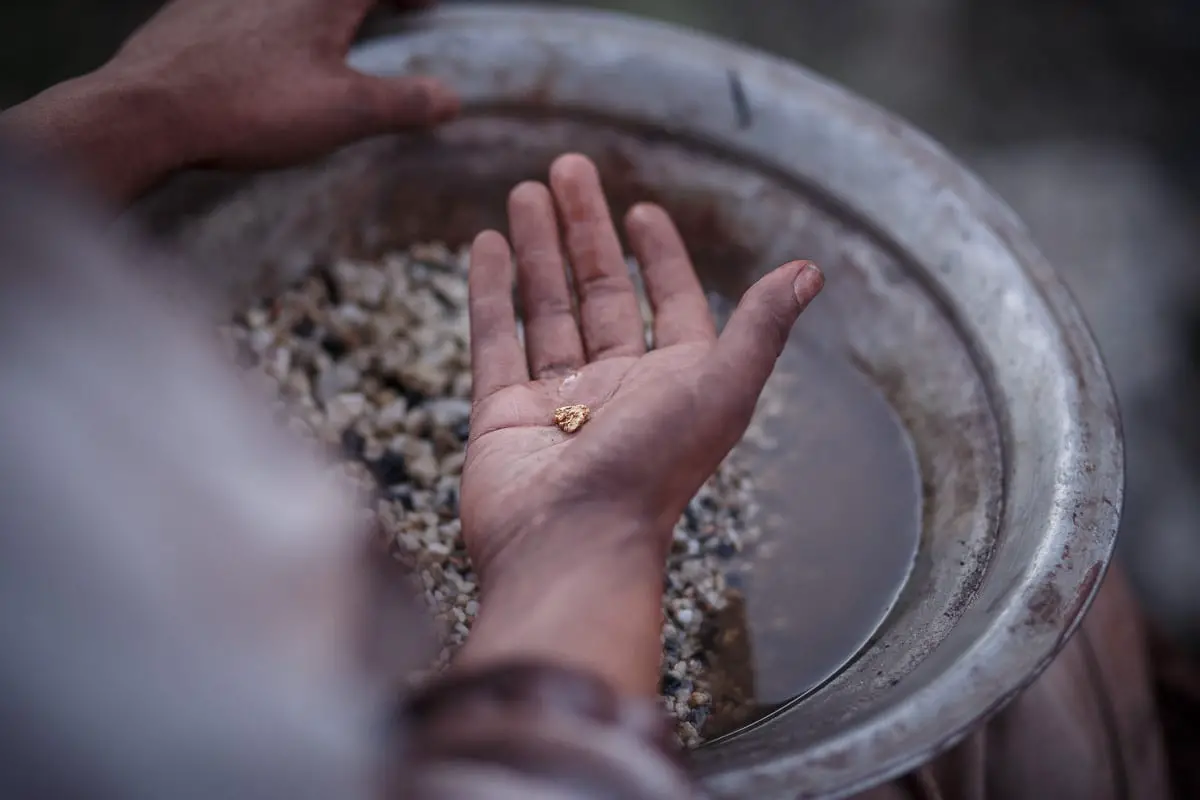 In the 1850s, people flocked to Ballarat in central Victoria in search of gold. The population grew rapidly and so did the country's (which at that time just a colony) wealth.
These days, visitors come to see the open-air museum that is Sovereign Hill. Here, you can watch staff in period costumes re-enact the gold rush era, tour an underground mine, search for your own nugget, or even dress up yourself for some old-timey photos.
Road trip up the east coast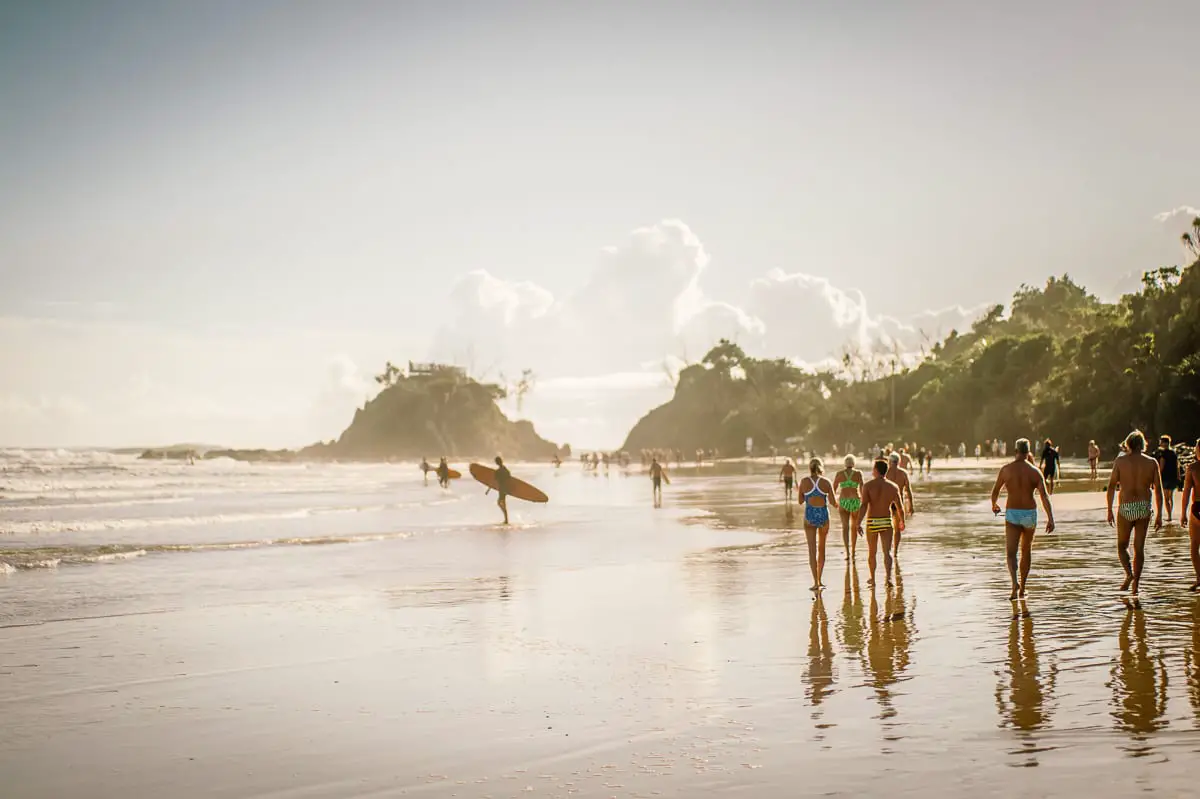 High on my personal Australia bucket list is a road trip up the east coast of Australia, from Melbourne all the way to the top of Queensland.
With Australia's population focused on the east coast of the country, this road trip hits the capital cities of Melbourne, Canberra, Sydney and Brisbane, but also includes small-town highlights like Cairns, Rockhampton, Byron Bay and Jervis Bay.
Keep an eye out for our "big" things: the Big Banana, the Big Pineapple and the Big Prawn! Check out the amazing Brisbane lookouts and eat delicious, fresh seafood.
Australia bucket list: Things to do in New South Wales
Catch some sun on Bondi Beach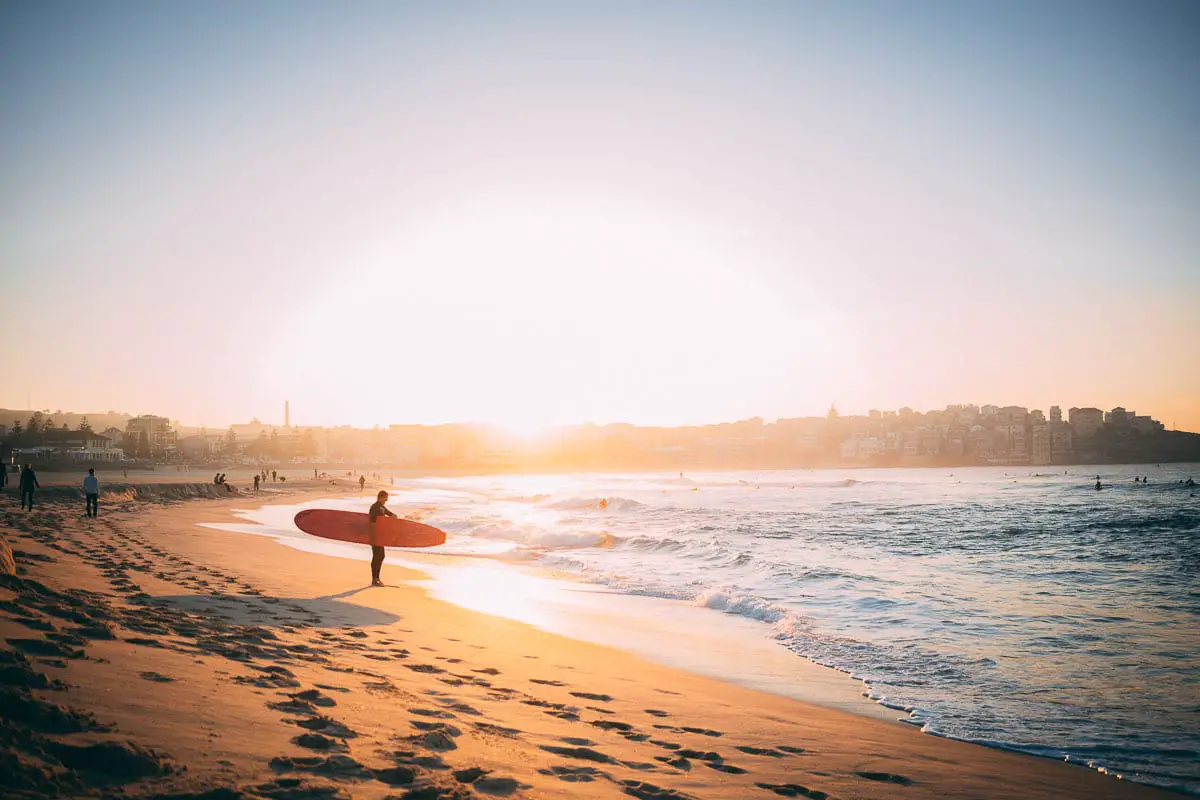 Bondi Beach isn't the first place I'd visit when I go to Sydney, but it is iconic. There are plenty of better beaches in Sydney with fewer crowds, but if it's your first time to Sydney, don't skip it.
Catch some sun, check out the lifeguards (they have their own TV show!), snack on some fish and chips, or learn how to surf on Australia's most famous beach.
Walk from Bondi to Coogee
One thing I will always recommend Bondi for: as the start or end point for the stunning six-kilometre Bondi to Coogee walk.
This oceanfront walk meanders though beaches, parks and rock pools, with every step offering gorgeous views. You won't even remember you're in a city of 4.6 million people.
Have a summer Christmas
I grew up watching American movies where people put up Christmas lights, built snowmen, went sledding on Christmas morning and sipped eggnog in the evening.
It seemed all very romantic and cosy, but truth be told, there's nothing better than waking up on Christmas Day to sunshine and warmth. I love having Christmas outdoors.
In Australia, you can even spend Christmas on the beach!
Chill out in Byron Bay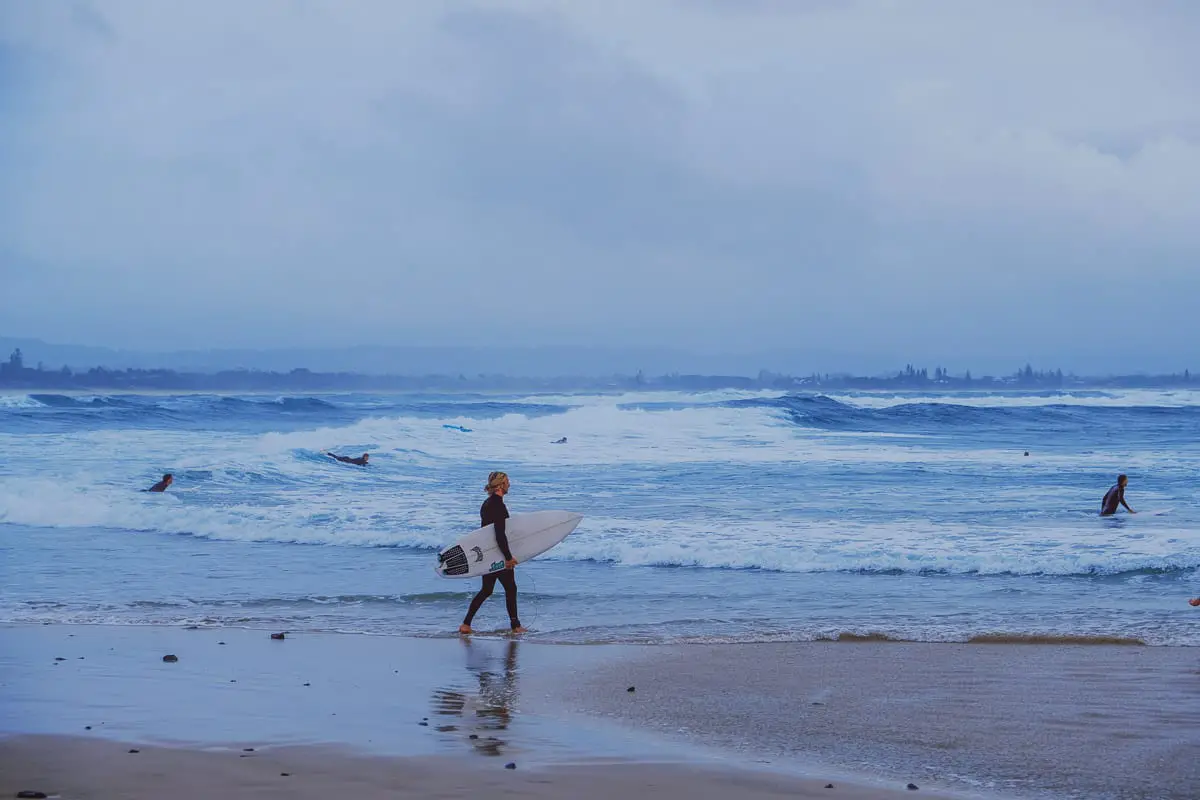 This coastal town is famous for its surfers, laid-back beach vibes and hipster cafes and shops.
While Byron Bay has changed a lot in the past few years and it's now more hipster than hippy (and there are smaller, less-crowded towns with the same atmosphere), a trip to Byron Bay will certainly let you experience that Aussie beach vibe that we're so famous for.
Grab a surfboard and hit the waves, or take a lesson if you're a newbie. You can also skydive, go sea kayaking with dolphins, see whales, explore a cave to find glow worms, dive, snorkel with turtles, take a yoga class, or just cruise around the town dropping into hip cafes and shops.
Visit Lord Howe Island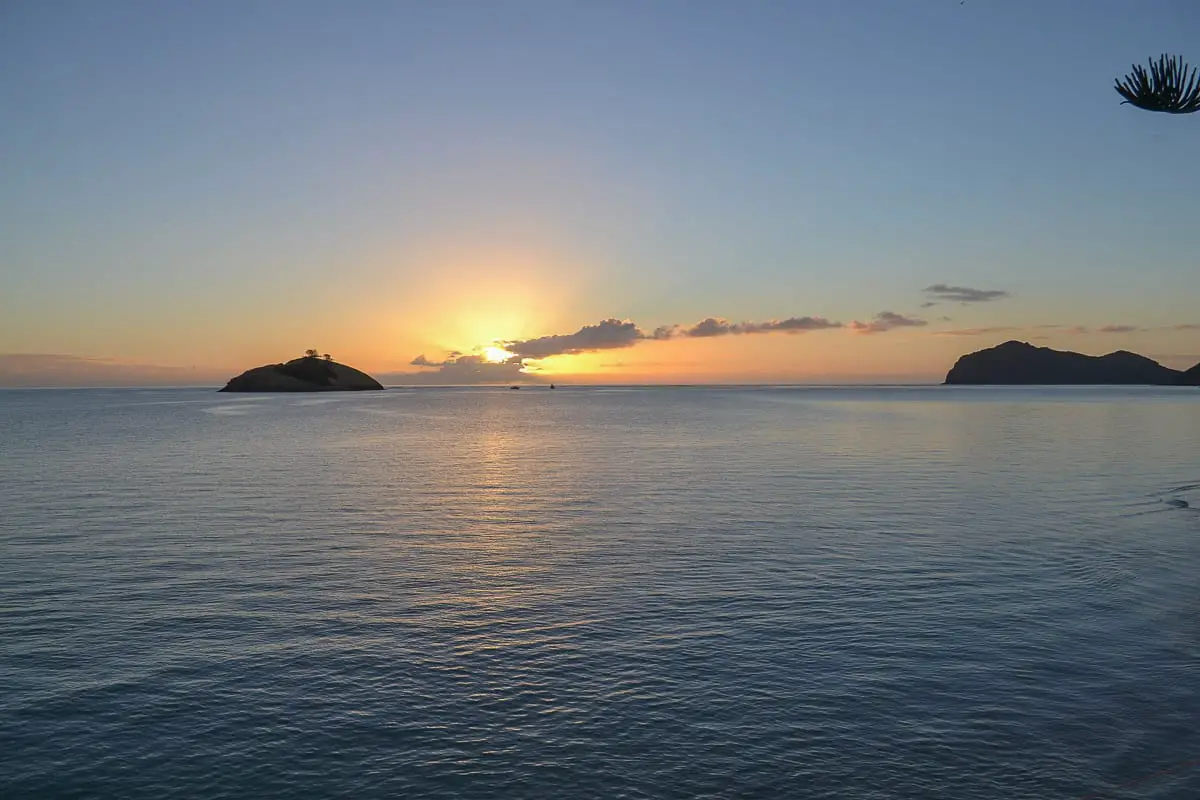 Only 400 visitors are allowed to stay on the World Heritage-listed Lord Howe Island at any time. Strict regulations and control means that this small island – which is only a two-hour flight from Sydney – has retained 75 percent of its original natural vegetation. The beaches, coral reef and marine environment here are pristine.
Naturally, its beauty lends itself to plenty of outdoor pursuits: bird watching, fishing, diving, snorkeling, stand up paddleboarding, kayaking, biking and hiking are just some of the activities that keep visitors busy.
Tour the Sydney Opera House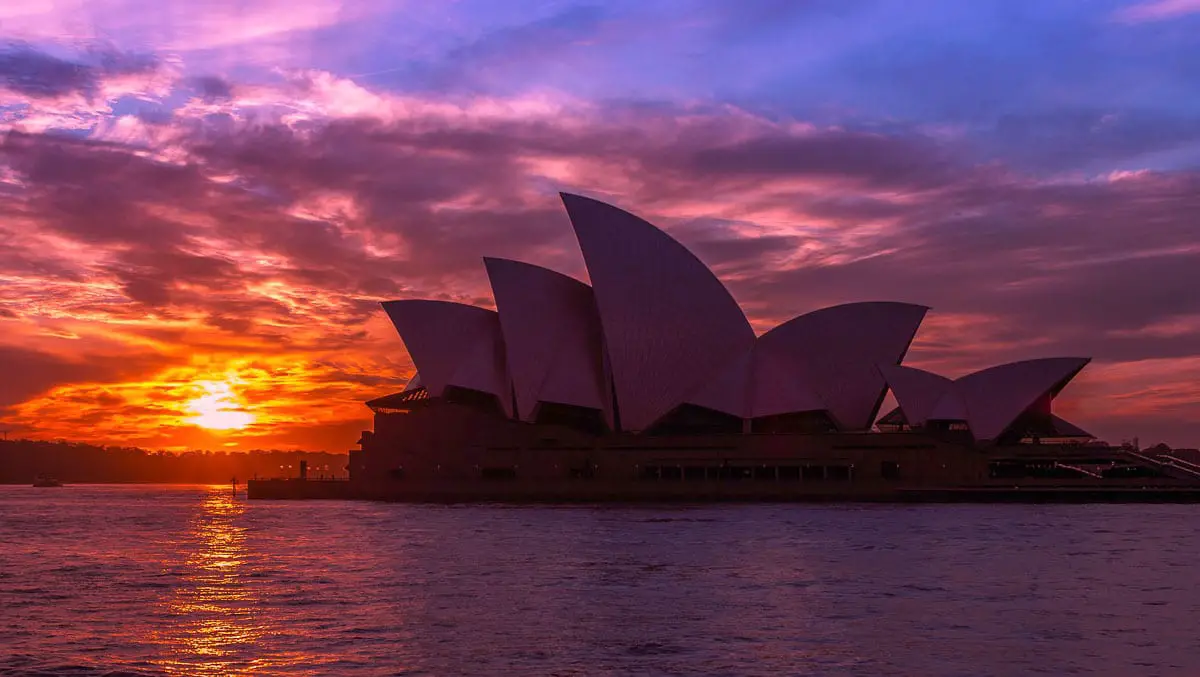 One of the most recognisable buildings in the world, the shark fin-like exterior houses incredible acoustics that have drawn opera performers from around the world.
But it's not just opera that you can see at one of the most famous places in Australia – musicians, comedians, orchestras, dancers, performers and speakers have all been drawn to the stage inside the Sydney Opera House. Even sporting competitions are held here – Arnold Schwarzenegger won his final Mr Olympia body-building title here. Check online to see who's performing when you visit Sydney.
You don't even need to go inside to experience its majesty. Most people are happy to snap a picture outside.
Climb the Sydney Harbour Bridge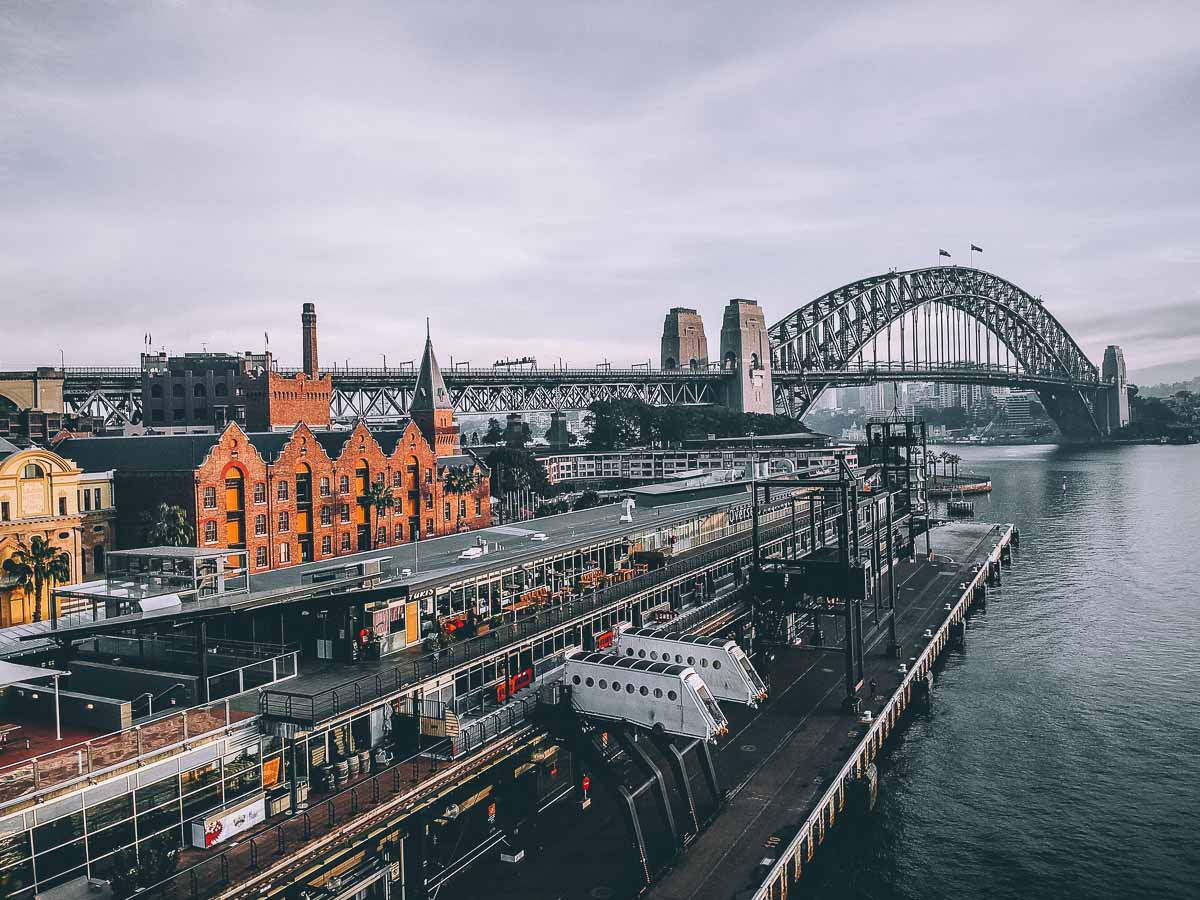 Another Australian landmark – Sydney's got 'em all packed into one space! – the Sydney Harbour Bridge is the world's largest steel arch frame bridge.
The bridge stretches across Sydney's natural harbor for 1,149 metres, connecting the city to the suburbs.
It's possible to cross the bridge by train, car, bike or foot, but for a really thrilling experience, climb the bridge for amazing views across Sydney. The climb takes 3.5 hours and the views from the top look pretty spectacular! It's one of the most popular Australia tourist attractions.
I'm not a fan of heights, so I'm more than happy to admire the bridge down on solid ground, with a glass of bubbles in hand at the Opera Bar!
Ring in the new year in Sydney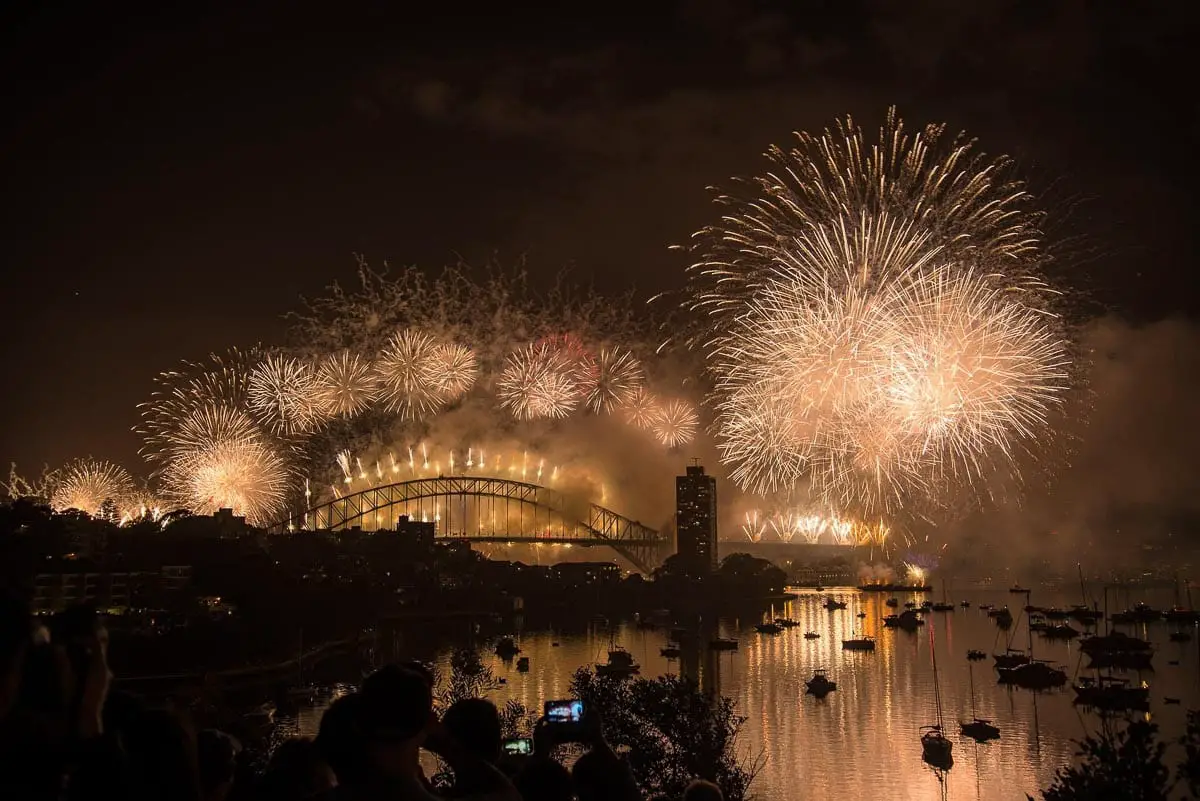 No city does New Year's Eve quite like Sydney – and it's the one of the first cities in the world to ring in the new year.
The fireworks that shoot out from Sydney Harbour cap off one of the biggest parties in Australia.
You can join in the fun if you're visiting Sydney over New Year's Eve – there are plenty of free events as well as ticketed parties and activities. Check the website for details, including the best vantage points.
Party all night at the Sydney Mardi Gras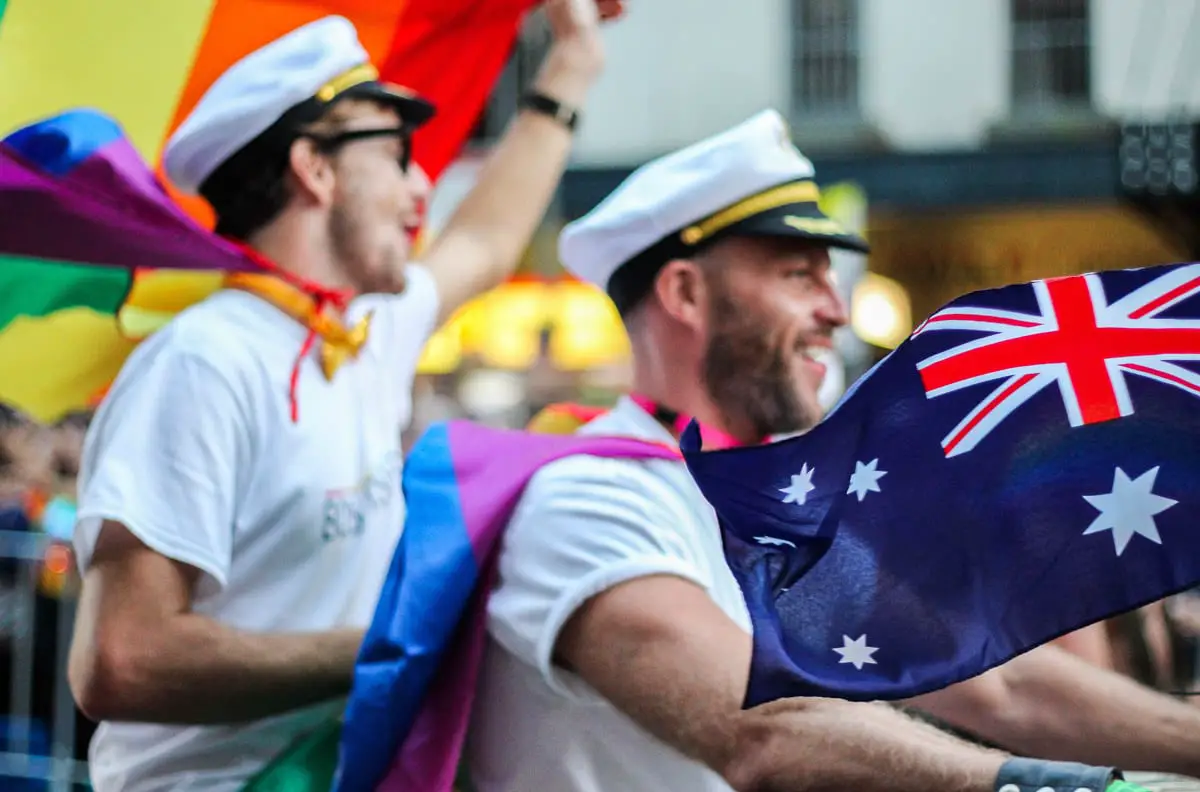 Oh yeah, Sydney definitely knows how to party and the Sydney Gay and Lesbian Mardi Gras is second only behind New Year's Eve.
Sydney's Mardi Gras is one of the largest pride parades in the world, with hundreds of thousands of attendees and more than 12,000 participants. The event rakes in tens of millions of dollars each year for the NSW Government and draws attention to and celebrates the LGBTQ community.
It looks like an absolute blast!
Escape to the Blue Mountains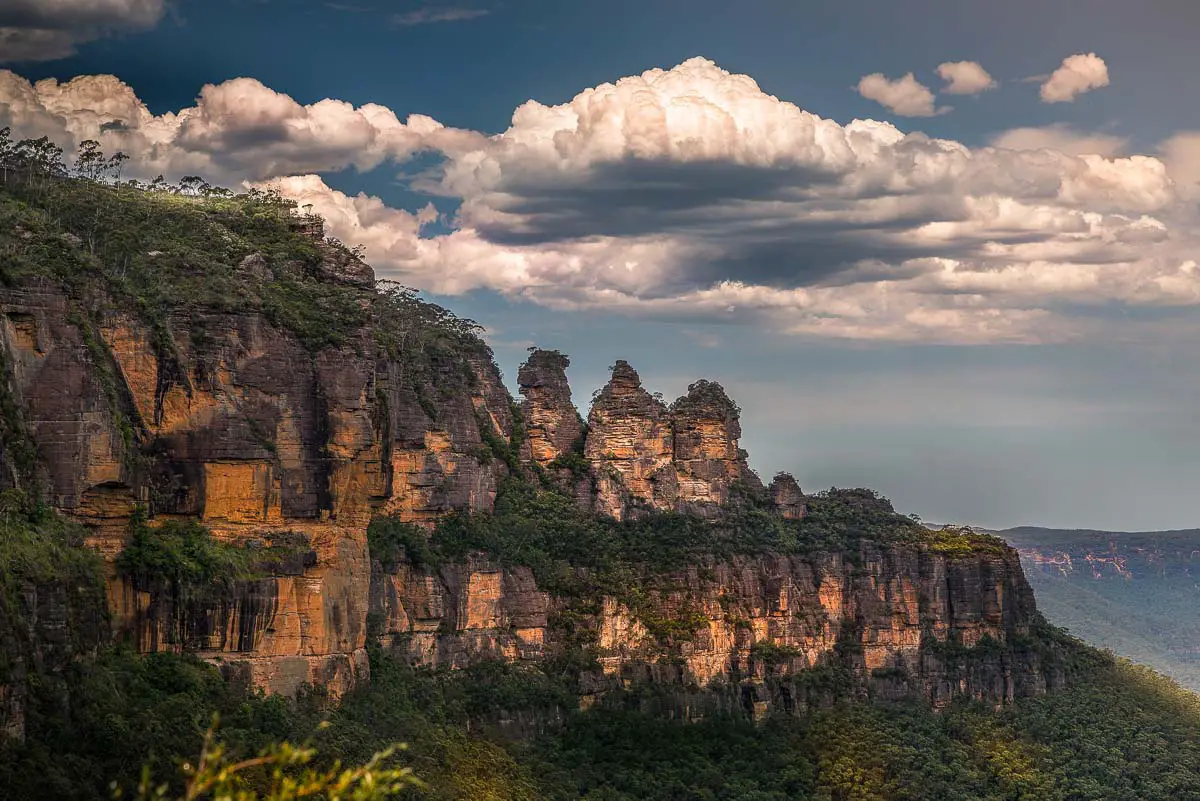 A visit to the Blue Mountains is a great weekend getaway from Sydney.
This UNESCO-listed national park covers almost 270,000 hectares and has more than 140 kilometres of walking trails and tracks. There's nothing more rejuvenating than spending a few days in the Aussie bush, surrounded by nothing but trees and the sound of birds.
The most famous sight in the Blue Mountains is the Three Sisters, three sandstone peaks that tower more than 900 metres high.
There are several unique accommodation options for a weekend getaway to the Blue Mountains, including treehouses and luxury digs.
Climb Australia's highest mountain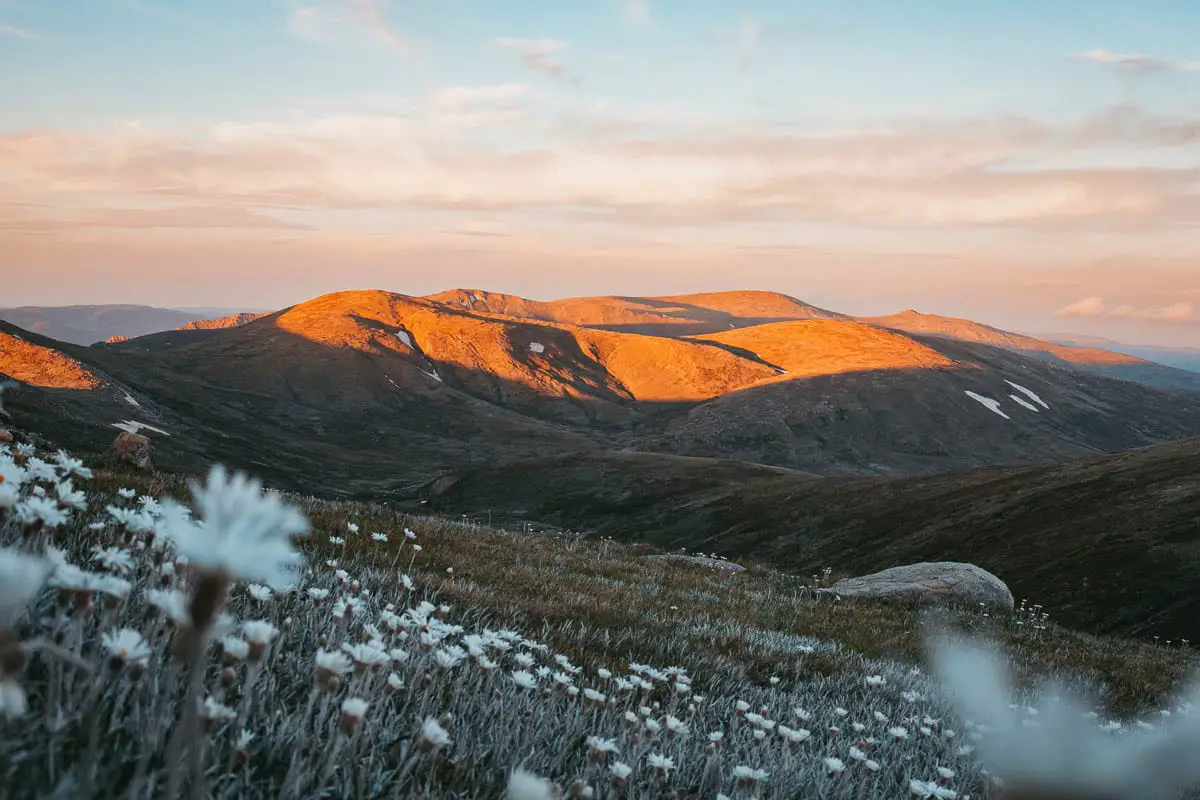 The highest peak in Australia is Mount Kosciuszko, topping out at 2,228 metres. You can climb to the top of the mountain for spectacular views over the country.
The good news is that the track starts at the top of the chairlift which takes you most of the way, but even then it's still a 13-kilometre round trip that takes around 5-6 hours to complete. It's still a fairly easy climb by most standards.
Go skiing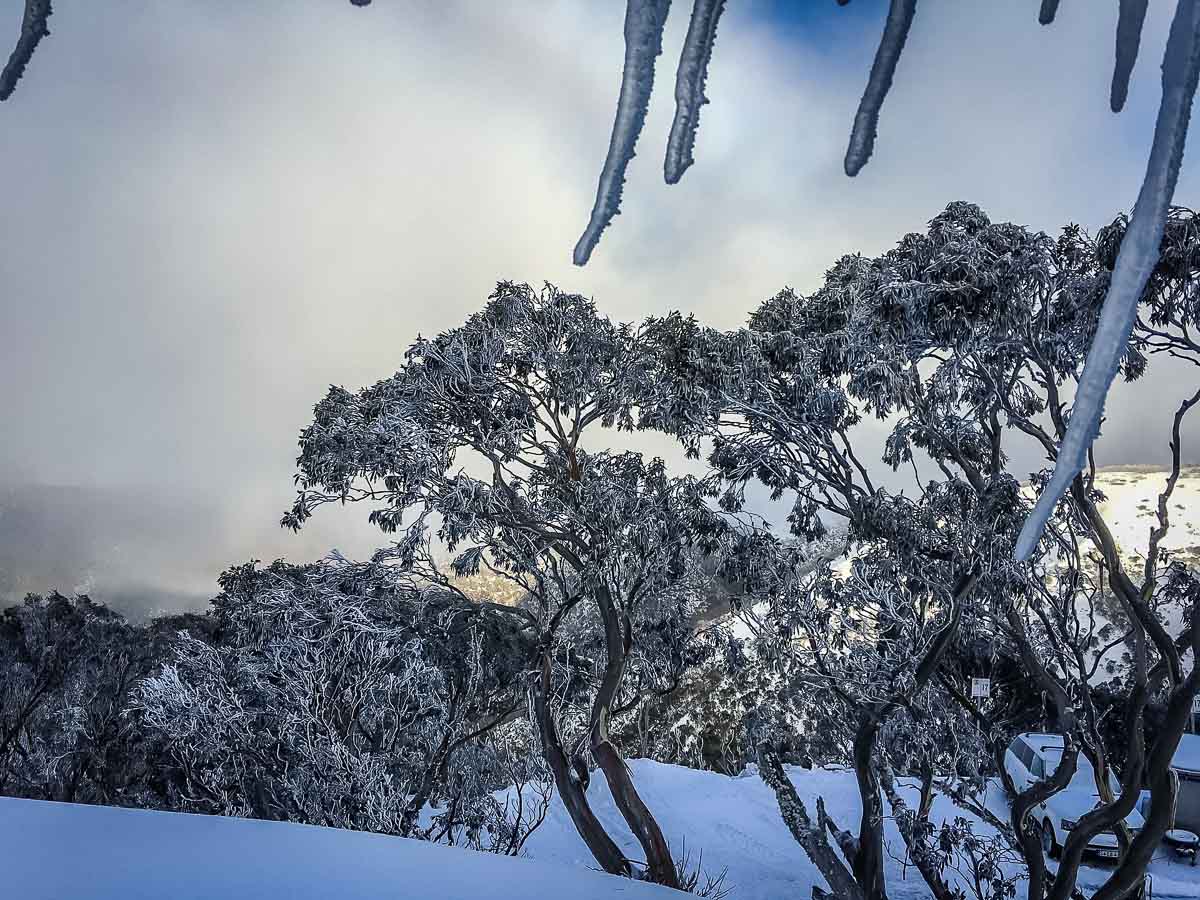 When you think of Australia, I bet the Outback, beaches and the Great Barrier Reef are the first things that come to mind. So you may be surprised to learn that we also have some great skiing.
I've only ever been to the snow once, when I was a little kid, and I've seen snow in the USA, in Denver and Taos, so I'm by no means a snow bunny. But I'd love to experience a snow season in Australia, even if it's just to throw a few snowballs around.
Thredbo, Perisher (both in NSW), Mount Hotham, Mount Buller and Falls Creek (the latter three in Victoria) are where you should head if you want to hit the slopes in Australia. Depending on how the weather's going, the season usually lasts from June to October.
Australia bucket list: Things to do in the Australian Capital Territory (ACT)
Explore hipster Canberra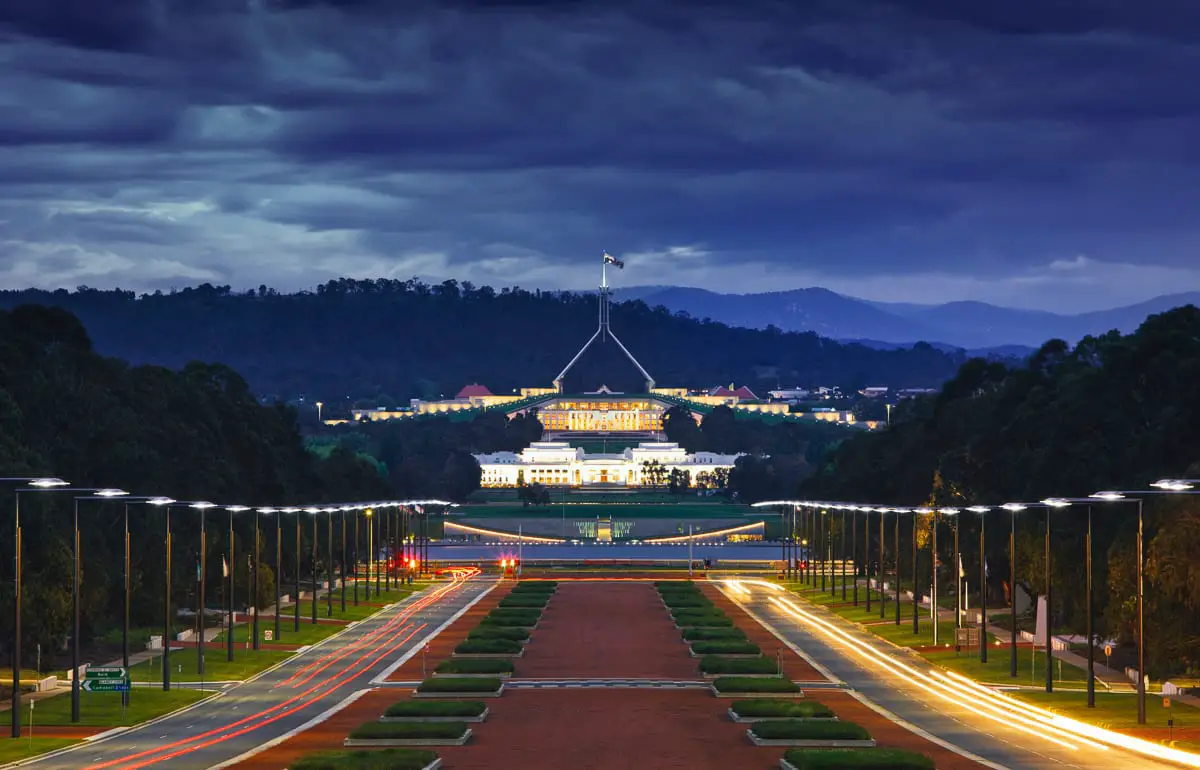 Just the mention of Canberra used to be yawn-inducing for me, but by all accounts, our capital city (yep, that's right – the capital of Australia ISN'T Melbourne or Sydney!) has changed a lot since I've been gone.
Home to Parliament House, Canberra has traditionally drawn people who work in politics, government and media, and even these people need cool bars, bakeries, restaurants and pubs. And that's what's popped up. In New Acton and Braddon you'll find plenty of hip cafes, luxe clothing shops and funky bars pulling a younger crowd.
And who knew that all those FreakShakes you've seen over the internet are the product of an invention in Canberra??
The capital is also home to some important Australian buildings and museums. Parliament House is one, and can be toured daily (or you can watch parliamentary proceedings from the gallery if that's your thing).
Experience the moving Last Post Ceremony at the Australian War Memorial, held daily at 4.45 p.m. Each day, the story of a lost soldier is shared.
Or visit the National Gallery of Australia, the National Portrait Gallery (where my friend Alana Holmberg's award-winning portrait hung!), the National Library of Australia or the National Museum of Australia.
Reflect on ANZAC Day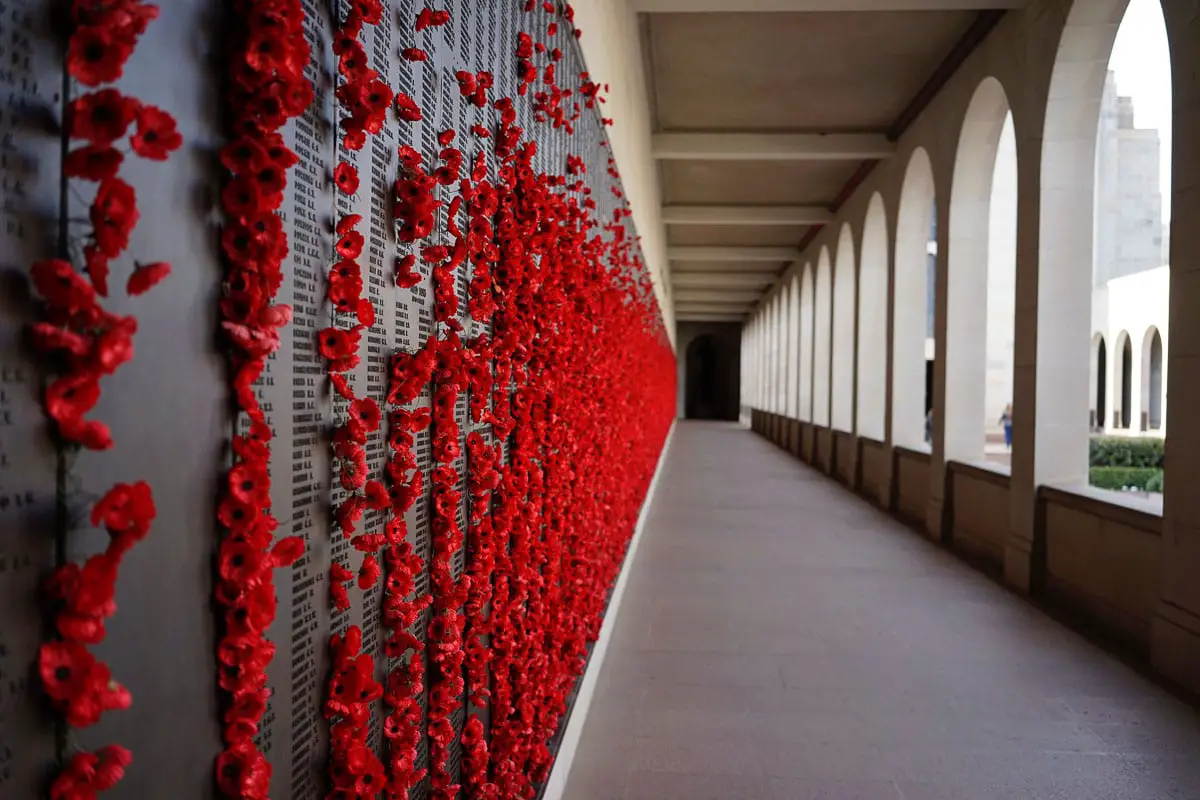 ANZAC Day, held on April 25 of each year, is Australia's most moving ceremony. People rise before dawn to commemorate Australians and New Zealanders who have served and died in wars and conflicts around the world.
Even if you're not an Aussie or Kiwi, if you're in Australia on ANZAC Day, wake up early for the ceremony. The Australian War Memorial in Canberra and the Shrine of Remembrance in Melbourne are two great places to experience a Dawn Service.
Afterwards, head to the pub and join a game of two-up (an Aussie gambling game that's only legal to play on ANZAC Day), munch on some Anzac biscuits, and share a beer with some new mates.
Australia bucket list: Things to do in Queensland
Snorkel the Great Barrier Reef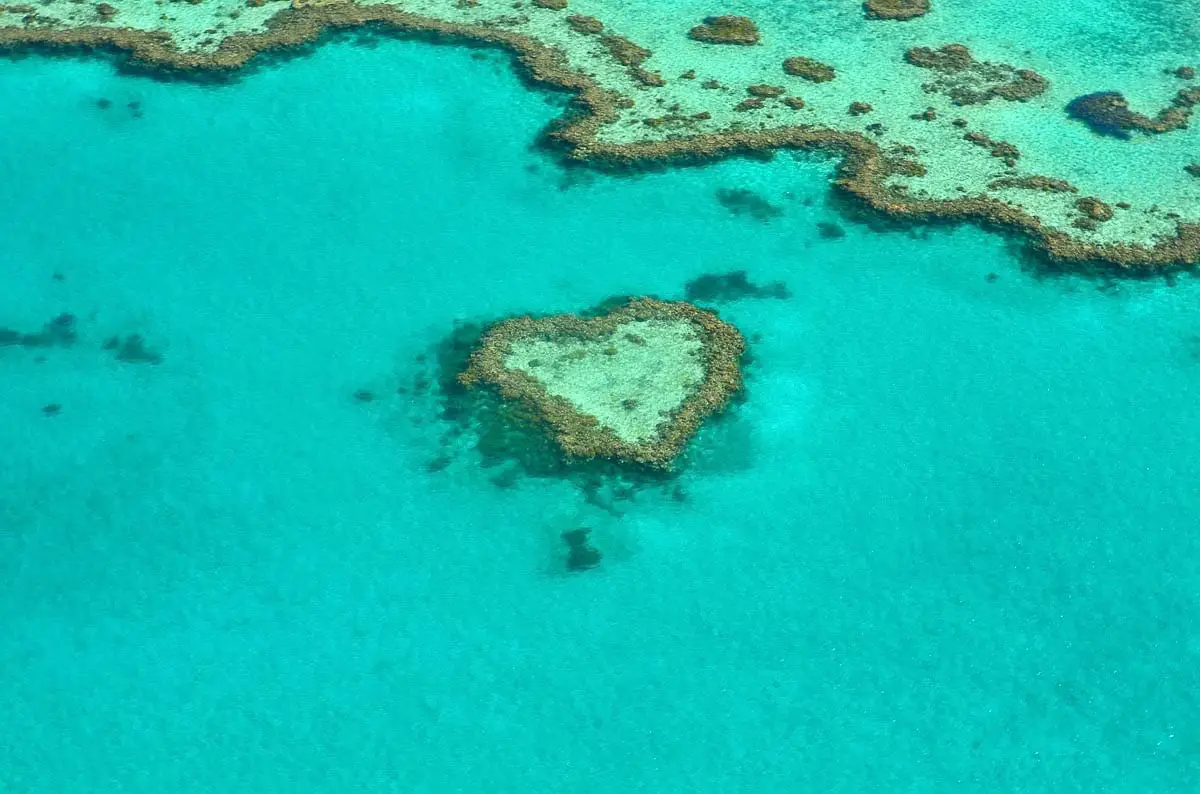 Visible from outer space, the Great Barrier Reef is the world's largest coral reef, and one of the 7 natural wonders of the world. It's one of the top attractions to visit in Australia – more than 2 million people do so every year.
The numbers here are staggering: 1,625 species of fish, more than 600 types of corals, 133 varieties of sharks and rays, 30 whales and dolphins species, and 6 of 7 of the world's species of marine turtle.
To see the Great Barrier Reef, you can fly above it, skydive over it, sail through it, or snorkel it. Or even join a liveaboard in Australia to scuba dive it.
Don't miss Heart Reef, a formation of coral that from above is in the shape of a heart.
Never fear if water isn't your thing, you can see what's happening at the Great Barrier Reef with Google's first underwater Street View.
Pat kangaroos, koalas and other furry creatures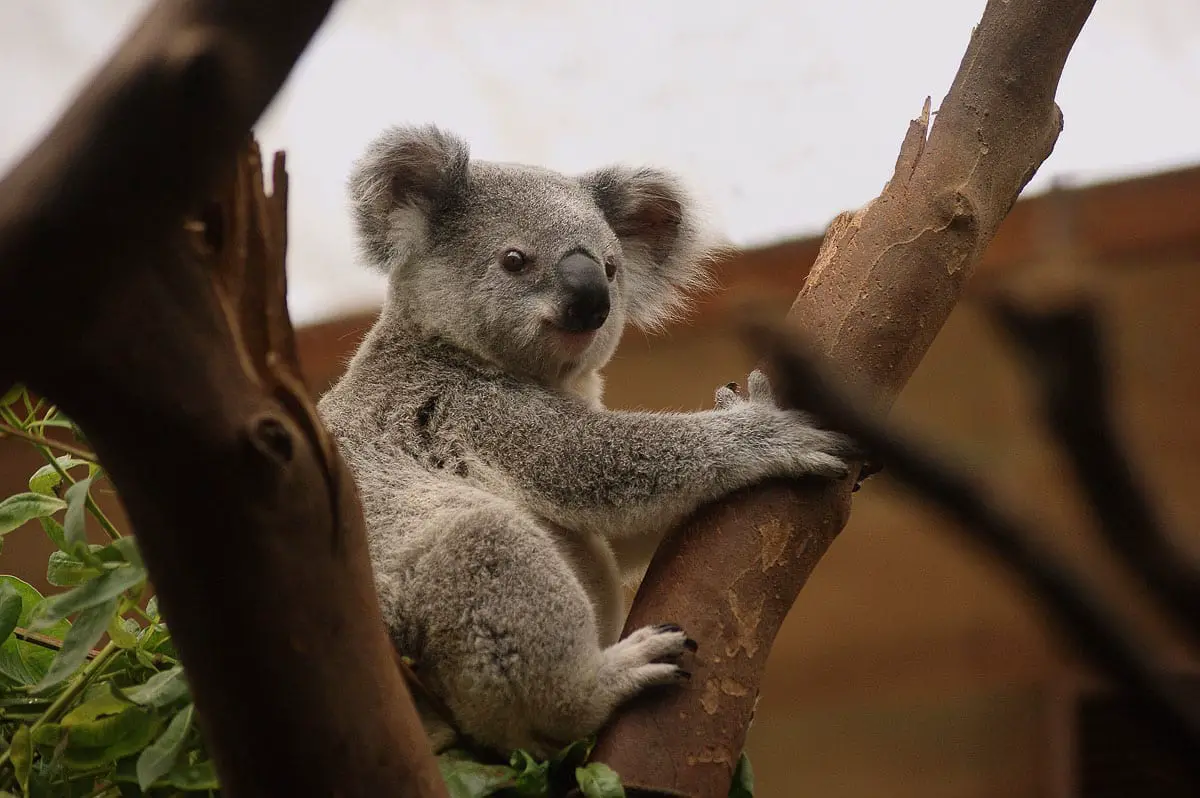 You can't visit Australia without cuddling a kangaroo or koala, or at least trying to see them in the wild.
Outside of the cities, it's easy to spot kangaroos along highways (and not all of them are roadkill!), especially at dawn and dusk. (Be careful on the roads: hitting a kangaroo will leave a big dent in your car!)
So where to go in Australia to spot our cute animals? To guarantee a sighting, head to a nature park like Billabong Sanctuary in Townsville or Currumbin Wildlife Sanctuary on the Gold Coast where you can see and touch animals of all kinds: furry, scaly, slimy and feathered!
The late Steve Irwin's Australia Zoo is probably the most famous wildlife sanctuary in Australia. Here, you can watch crocodile shows, feed wildlife and take photos with the local critters.
If you've got your heart set on hugging a koala when you visit Australia, be aware that it's actually illegal to hold a koala in New South Wales, Victoria, Tasmania or the Northern Territory. This article has details about where you can cuddle this teddy bear-like cutie.
Other animals you may see in the wild or at a nature reserve are wombats, echidnas, emus and platypus (although they're notoriously hard to spot in the wild).
4WD on K'gari (Fraser Island)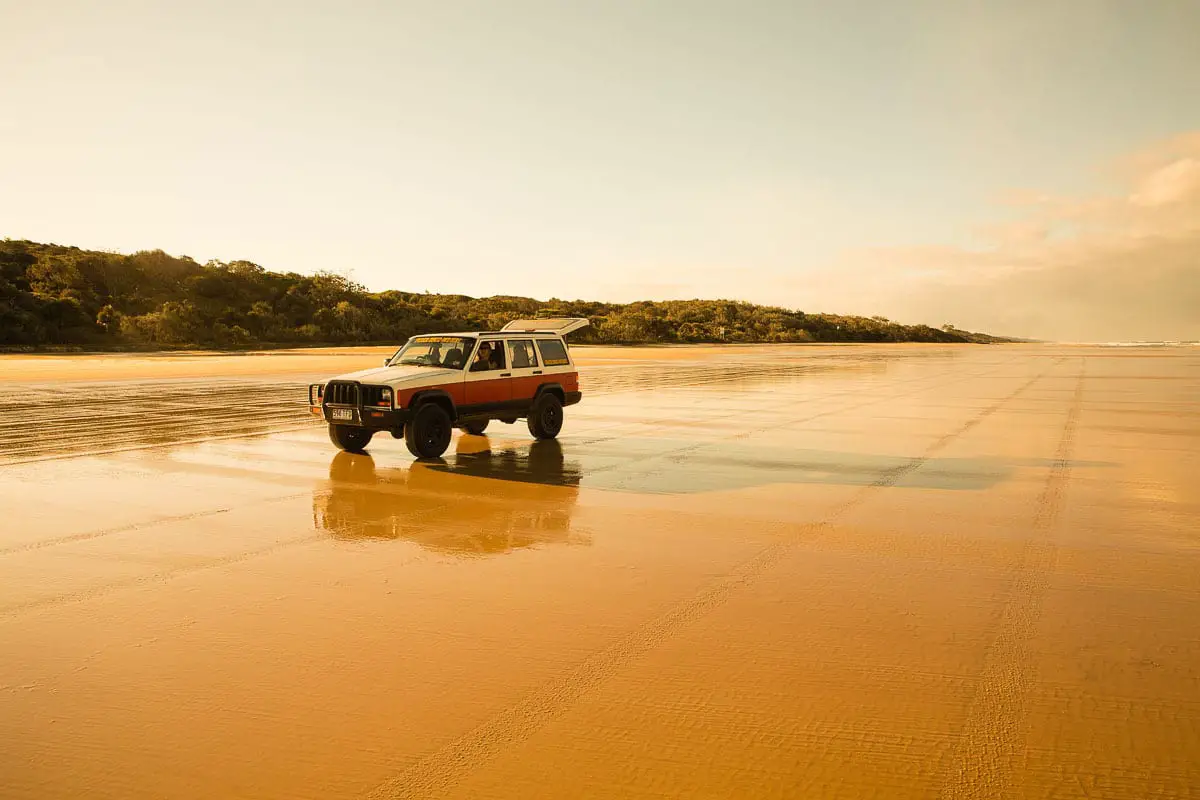 People head to the largest sand island in the world (120 kilometres long and 23 kilometres wide) for nature spotting and four-wheel driving across the dunes.
The World Heritage-listed K'gari is home to clear, aqua waters that seep onto chalky white sands. It's actually too beautiful of a place – I'm sure that the technicolour sunsets each night must be doctored!!
Visit the Daintree Rainforest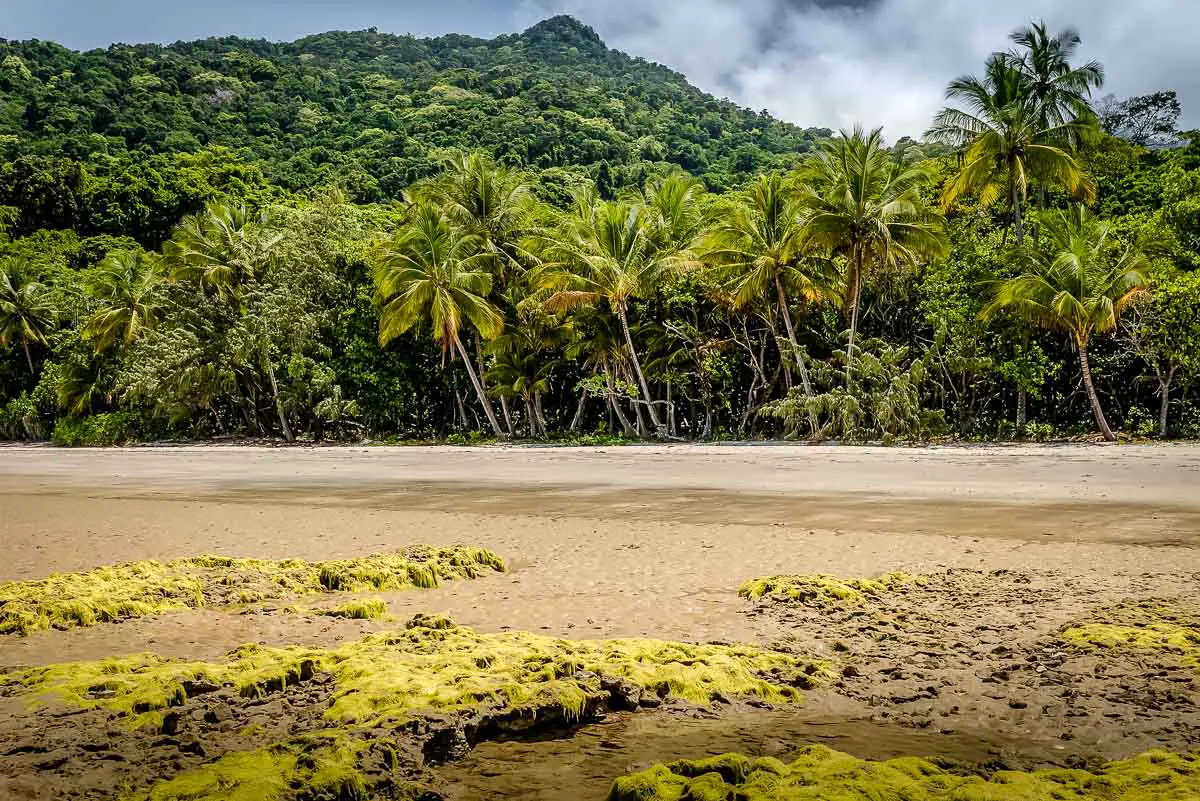 The oldest tropical lowland rainforest on earth – it's more than 135 millions years old! – the Daintree Rainforest in Far North Queensland is home to incredible bushwalking and bird-watching.
It's also right next door to the Great Barrier Reef, making it the only place in the world where two World Heritage Sites meet.
From cruising the Daintree River in search of saltwater crocodiles, to taking a Dreamtime Walk in Mossman Gorge with an Aboriginal guide, to crossing the river into stunning Cape Tribulation, there's a lot of beauty, history and culture packed into this 1200-square-kilometre rainforest.
Sail the Whitsundays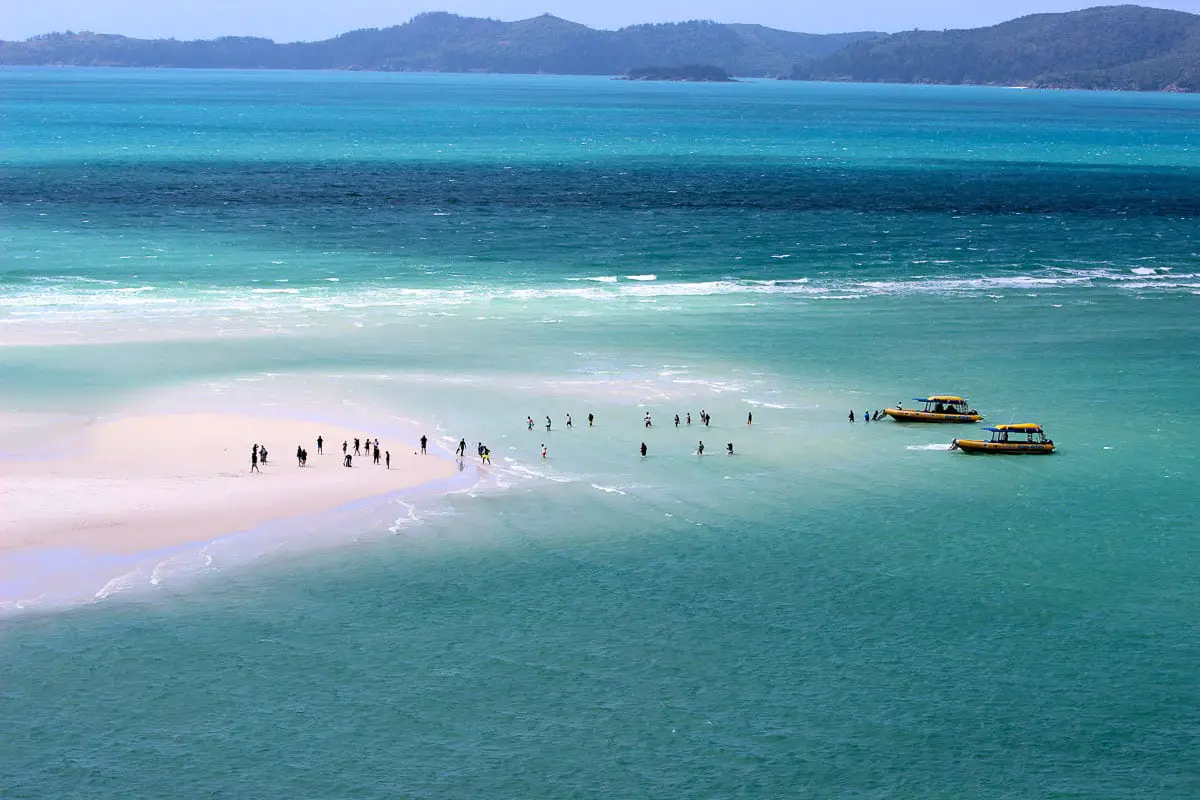 This ultimate Australia bucket list wouldn't be complete without some beaches. And with almost 37,000 kilometres of coastline, you can bet Australia has some of the world's most amazing beaches and islands.
More than 10,000 beaches and 8,222 islands to be precise. And one of the best islands to visit in Australia is the Whitsunday Islands, a collection of 74 islands off the coast of Queensland.
This is one of the most beautiful places in Australia, with (cliché alert!) secluded, white-sand beaches and crystal-clear waters fringed by tropical rainforest.
The best way to see the Whitsunday Islands is on a sailing trip. These multi-day trips cater to backpacker budgets and those who like a little more luxury. Boats leave from Airlie Beach, which is about halfway between Brisbane and Cairns.
If you don't have time, it's possible to do a day trip to the Whitsunday Islands as well.
Book a sailing trip around the Whitsundays:
Cruise through the Noosa Everglades
If you'd told me that there are only two everglade systems on the planet and one of them is in Queensland, I wouldn't have believed you. But it's true.
When you head off on a boat trip or in a kayak you'll quickly see why they call the Noosa Everglades the River of Mirrors. The magnificent flora reflects off the smooth waters as you explore the narrow waterways of the area.
Hit up the Gold Coast theme parks
One of the best things to do in Australia with kids (or even with big kids) is to hit the theme parks on the Gold Coast.
I still remember our first big family holiday, where we drove all the way from Victoria to Queensland and spent a few days at Sea World, Warner Bros Movie World and Wet'n'Wild. There are two more parks on the Gold Coast: Dreamworld and WhiteWater World, and these five parks are all close to each other.
Skydive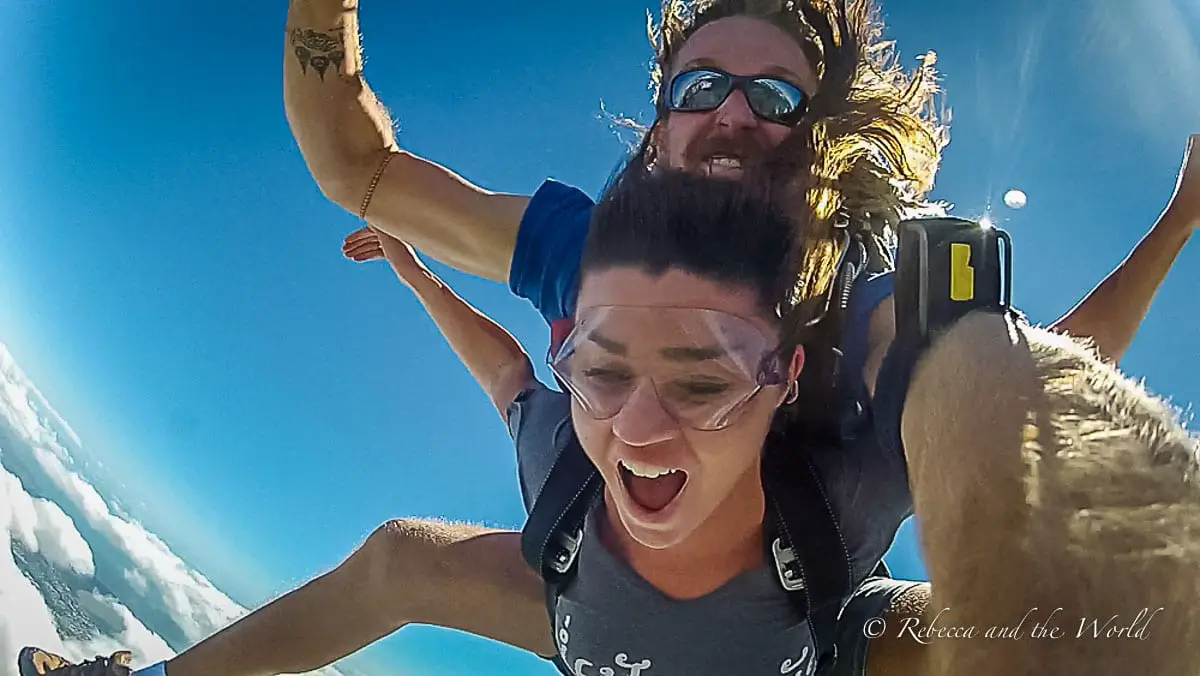 If you've ever wanted to jump out of a plane and live to tell the tale, Cairns is the place to do it.
Every day, dozens of planes take to the skies over Cairns, filled with daredevils eager to skydive.
This is actually where I skydived, a birthday present from my husband! After the initial rush where my heart jumped into my mouth, the views from the air were beautiful, with patchwork farm fields stretching into the ocean.
It's totally worth the adrenaline rush!
Australia bucket list: Things to do in the Northern Territory
Learn about Aboriginal Australian cultures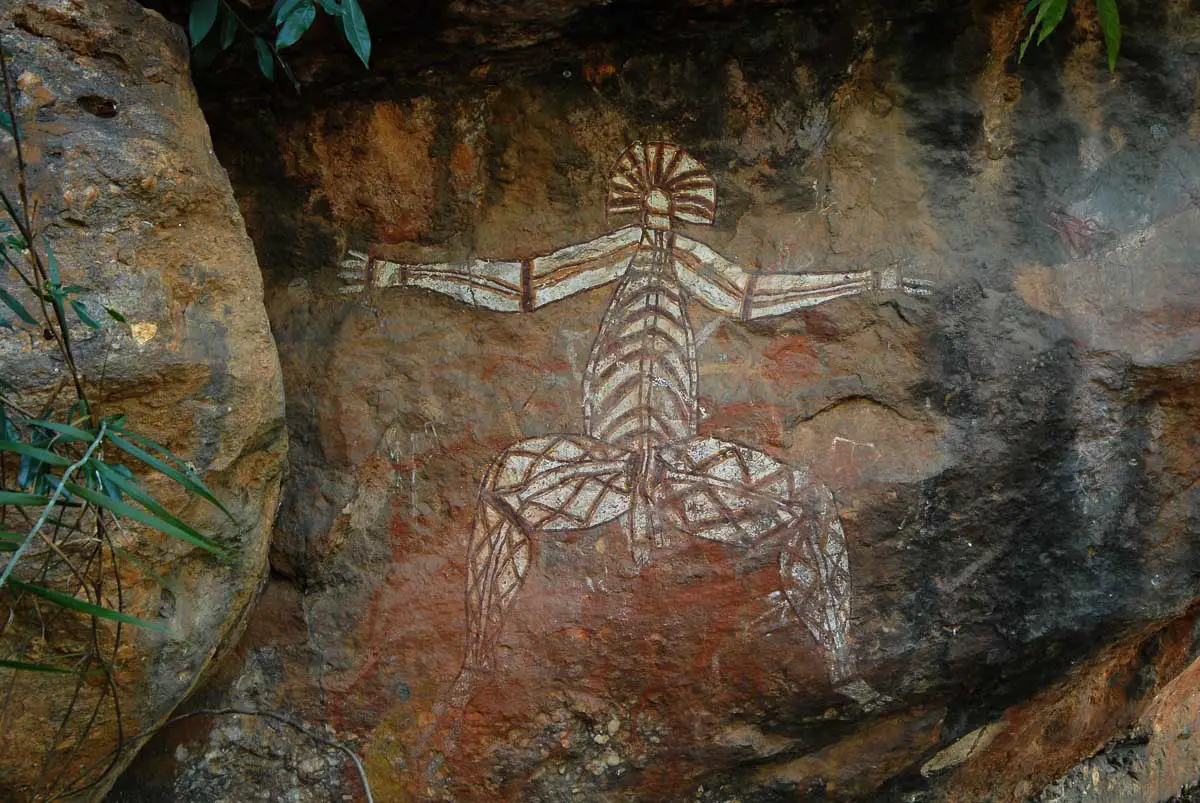 I'm not sure how much visitors to Australia – or even Australians themselves – know or appreciate about Indigenous Australia cultures.
The oldest living culture in the entire world (the ENTIRE WORLD!!), there are so many ways that you can experience it – without even leaving Sydney or Melbourne.
But the best place to really learn more about Indigenous Australian history and beliefs is in the Northern Territory. Here you can learn about bush food and medicine, storytelling, ancient rock painting and spear fishing.
Learning more about my country's beautiful history is something that's very high on my personal Australia bucket list.
Experience sunrise or sunset at Uluru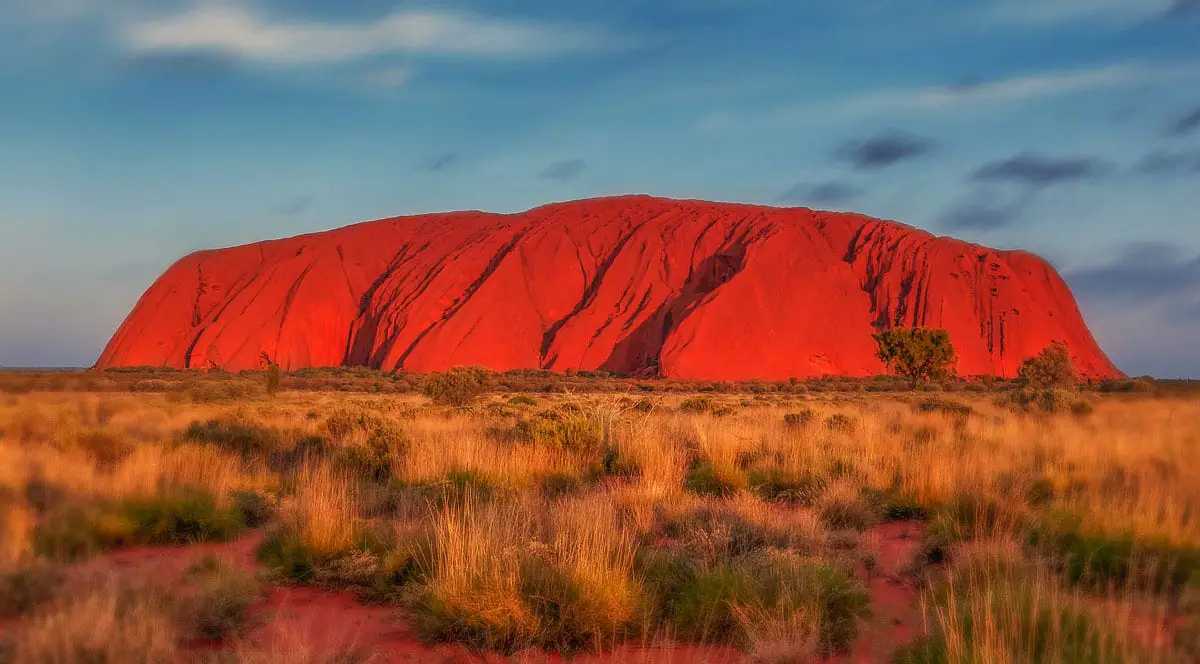 There's nothing more iconic Australia than Uluru. Australia's most well-known landmark is also the world's largest monolith. Sitting at 1141 feet high in Australia's "Red Centre", it is an incredibly sacred site to Indigenous Australians. It's best seen at sunrise and sunset, when Uluru glows in the changing light.
Uluru is located in Uluru-Kata Tjuta National Park, which is also home to Kata Tjuta (also known as The Olgas), a series of ochre-coloured rock domes. Just in case you though Uluru was the only rock out in the desert, it's not!
There are so many things to do at Uluru. You can camp nearby to Uluru, dine under the stars with Uluru as a beautiful backdrop, or see her from the air in a helicopter.
Uluru is best visited on a Central Australia road trip, which will allow you to take in Uluru, Kata Tjuta, Kings Canyon and Tjorita/West MacDonnell Ranges.
Ride the Ghan
The Australian Outback holds allure for many people, myself included, and I think one of the best ways to see it would be to take the Ghan, a 3,000-kilometre journey from Adelaide to Darwin (or vice versa). Named after the Afghan camel drivers that wandered through the area, this 3-day train journey traverses the continent on an unforgettable ride.
It's a luxury train trip, so as well as watching the incredible landscape slide by, you'll dine on incredible dishes made from native ingredients and sip Australian wines.
Visit Kakadu National Park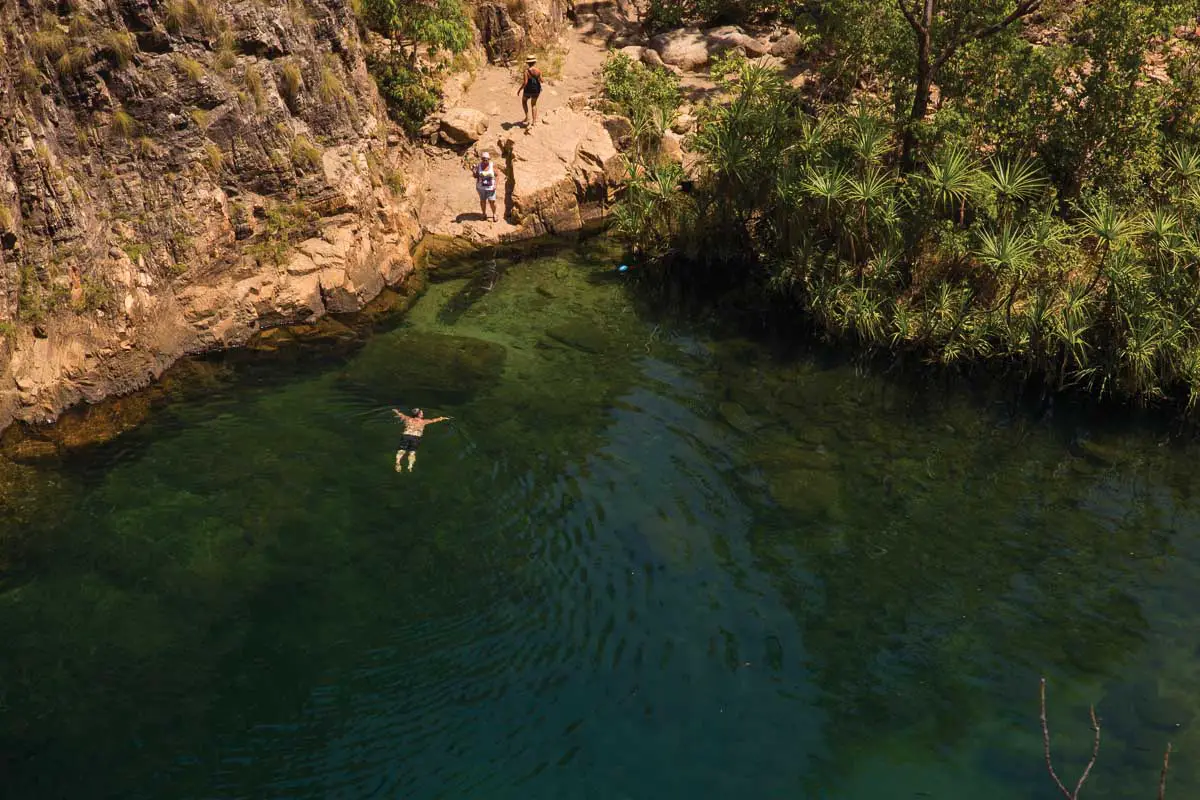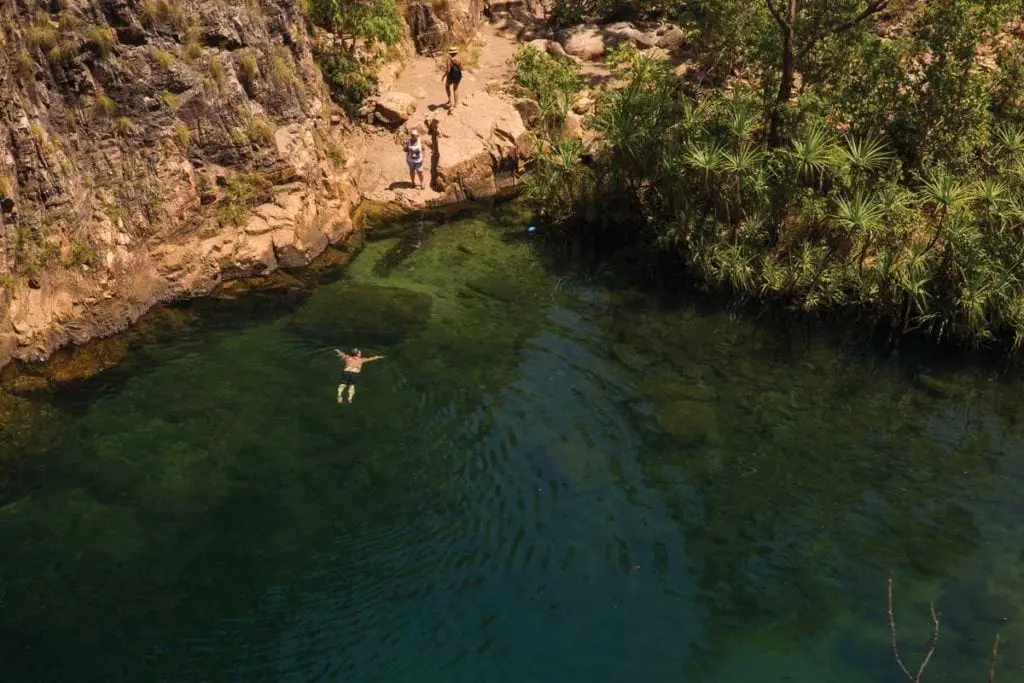 You need to spend a few days in Kakadu to really experience this incredible national park. Covering more than 7,500 square miles, on a trip through Kakadu National Park you'll spot native flowers, crocodiles, turtles, birds, waterfalls, billabongs and swimming holes.
Kakadu is also a fabulous place to learn more about Aboriginal Australians, who have occupied this land for at least 40,000 years. This national park is a UNESCO World Heritage Site where you can view rock art from thousands of years ago and participate in a traditional welcoming ceremony.
Kakadu is another place in Australia that I've not yet visited, but it's right at the top of my Australia bucket list.
While you can do a day trip to Kakadu, don't do this – as I mentioned, spend a few days here.
Marvel at Devil's Marbles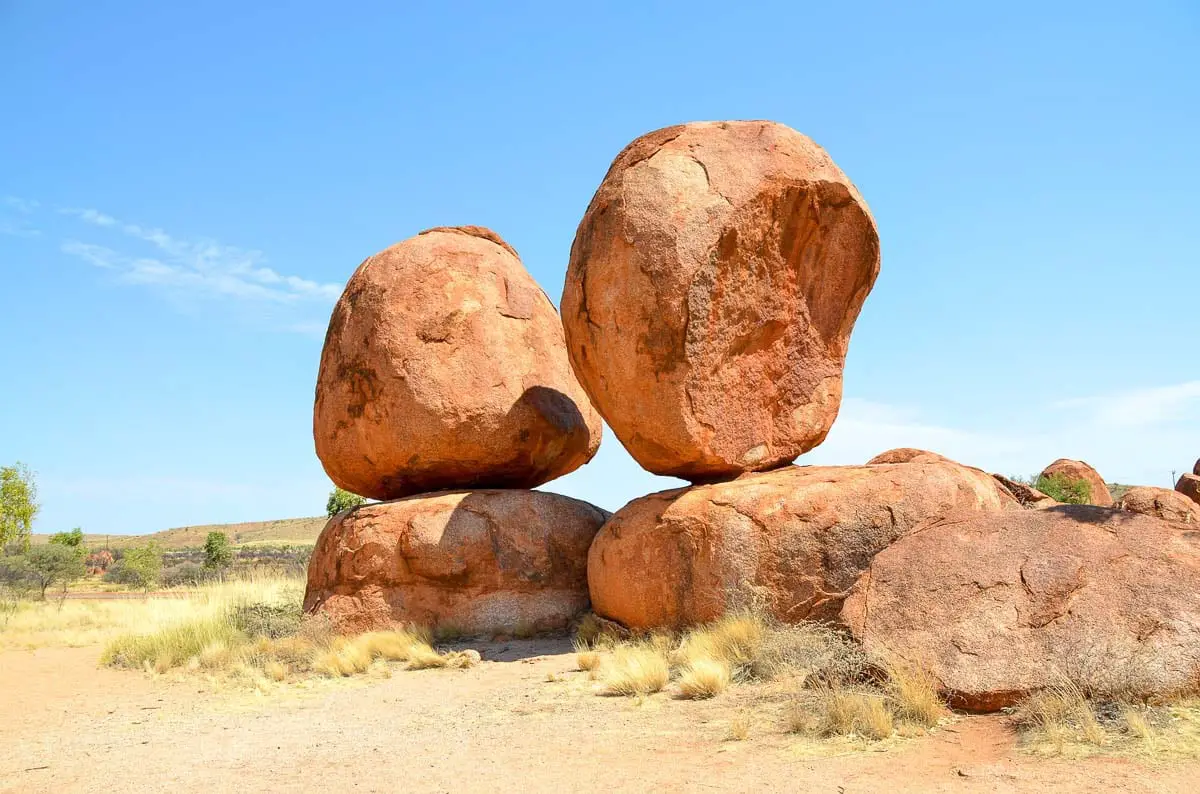 With an Outback as big as Australia's, you'd expect to see plenty of strange sights. And one of the strangest is Devil's Marbles (Karlu Karlu' in the local Alyawarre language), huge rock formations that resemble giant marbles in the desert.
In local lore, the rocks are the eggs of the Rainbow Serpent, the creator god who plays a central role in Aboriginal art and storytelling.
Discover Arnhem Land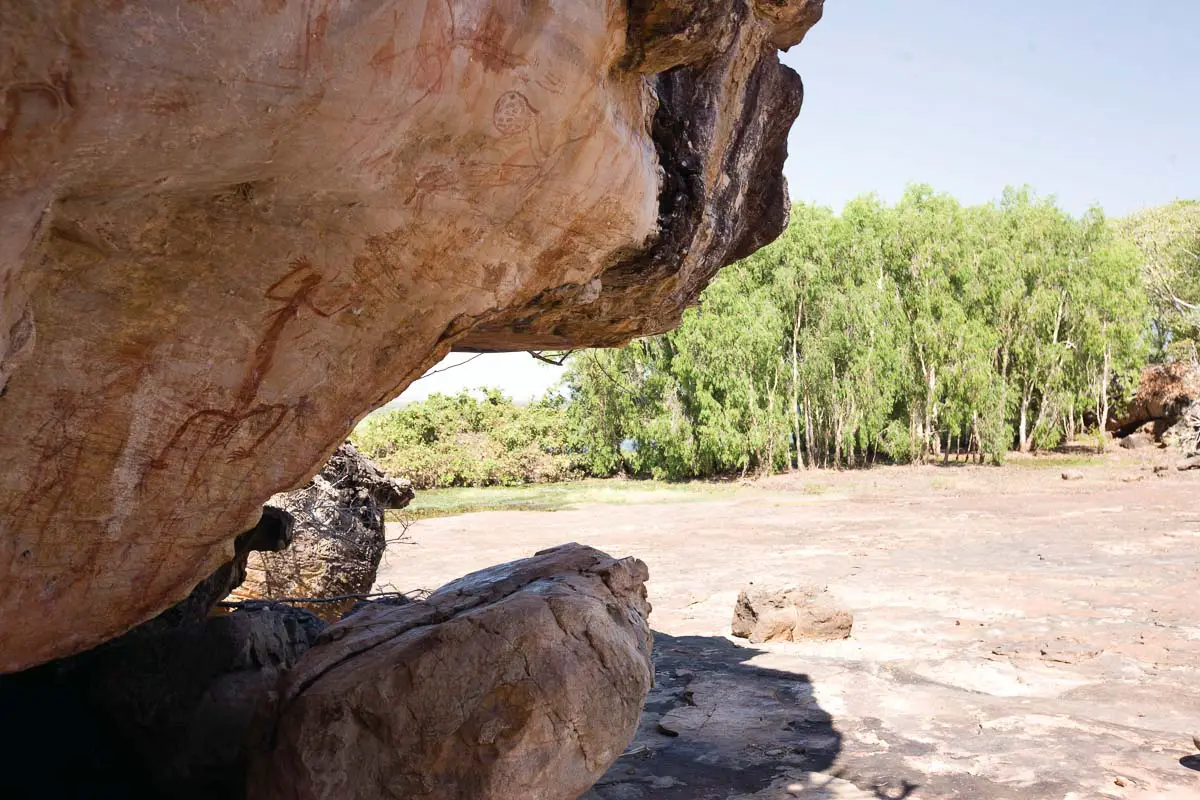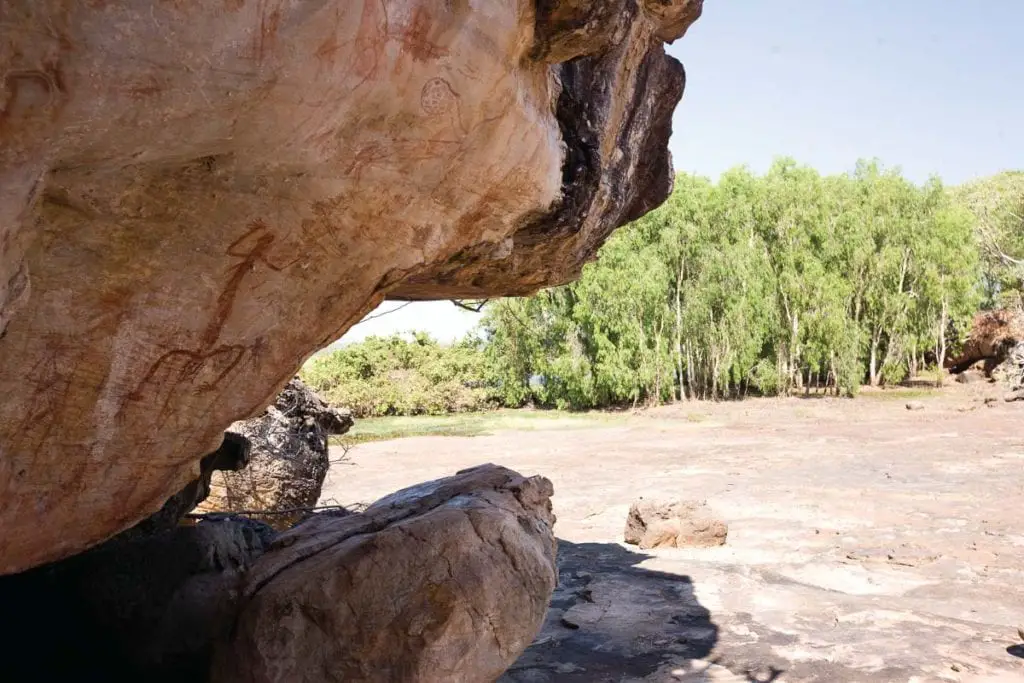 Only 16,000 people inhabit Arnhem Land, an area of just under 100,000 square kilometres (roughly the size of Iceland). This remote area is rich with Aboriginal tradition and culture.
Not only is it a great place to experience Aboriginal customs, you'll also spot saltwater crocodiles, turtles, dugong, empty beaches and mind-blowing sunsets.
You need a permit to enter Arnhem Land, so make sure to apply for one at least 10 days in advance, or join an organised tour.
See termite mounds in Litchfield National Park
The main reasons to head to Litchfield National Park, just south of Darwin, are bushwalking, waterfalls, swimming holes, eroded sandstone pillars known as the Lost City, and termite mounds that tower over the average human.
A friend and I visited Litchfield years ago and were blown away by the height of the termite mounds, some of which stand up to two metres tall. They resemble leafless tree trunks.
You can visit Litchfield National Park on a day trip from Darwin, but I recommend spending a few more days here to really explore the park.
Watch the sun go down over the Timor Sea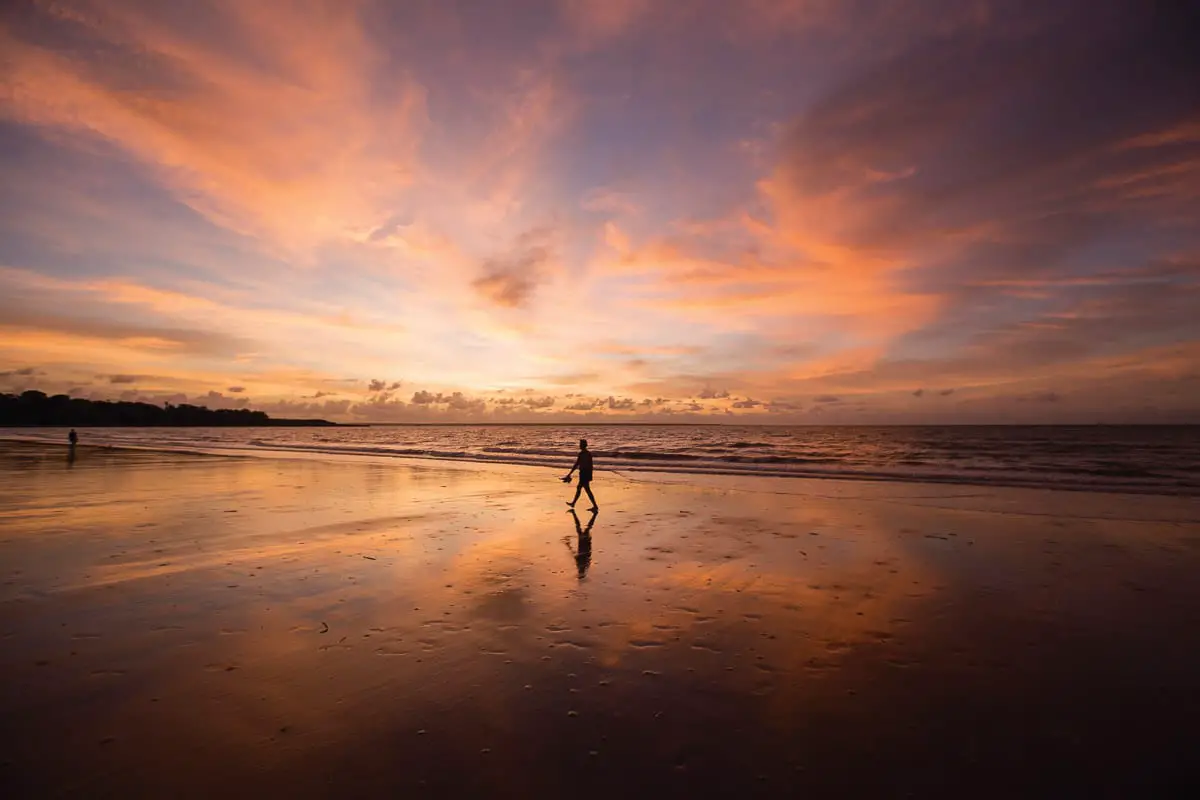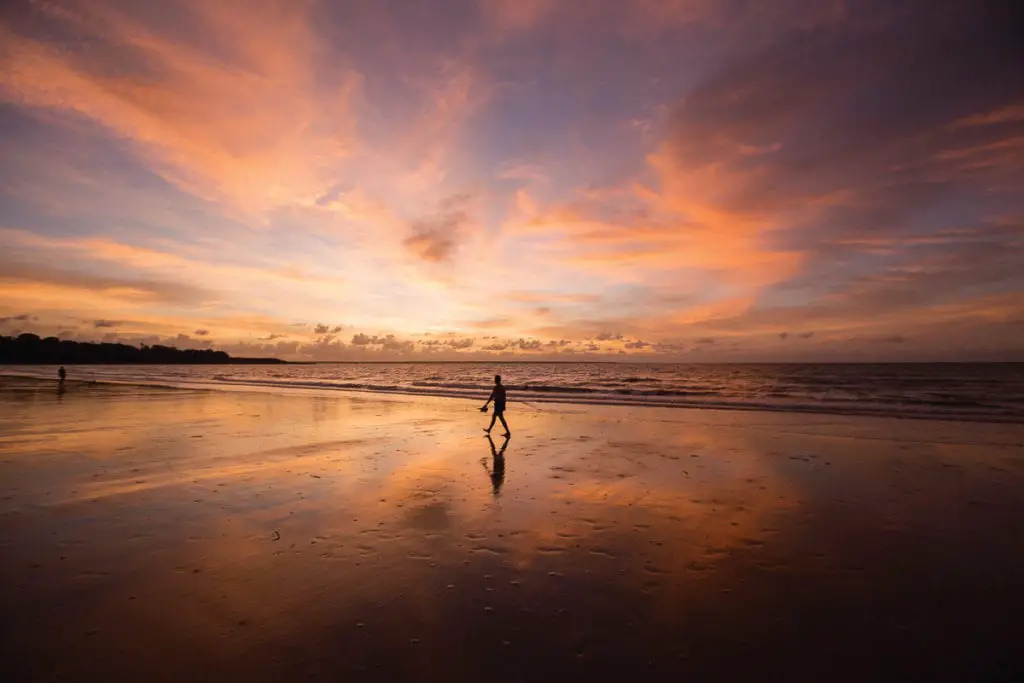 One of the most spectacular sunsets in Australia has to be in the Northern Territory, watching the sun sink into the horizon over the Timor Sea.
Darwin is the capital city of the Northern Territory, more like a big country town of easy-going, interesting characters.
The Mindil Beach Sunset Market, held every Thursday and Sunday from late April to October, is a great place to watch the sun go down. Palm trees are framed by the blazing orange sky.
Darwin is actually closer to Bali, Indonesia, than it is to Melbourne, so you'll find a lot of delicious Asian food at the market.
The market is less than 3 kilometres from the Darwin city centre.
Catch a boat to the Tiwi Islands
A short ferry ride from Darwin will take you to the Tiwi Islands, nicknamed the Island of Smiles.
The two islands that make up the Tiwis are known for their traditional art, strong Aboriginal identity and love of football (AFL) – not a sport here, it's more of a religion.
You can take a day trip to the Tiwis and visit the art galleries, experience local culture and enjoy the beauty of the islands, or stay a little longer to go fishing and appreciate the islands' beaches.
Book a day trip to the incredible Tiwi Islands:
Go way Outback in Alice Springs
One of my favourite Australian movies is The Adventures of Priscilla, Queen of the Desert. If you've not seen it, it gives a unique insight into the quirks of Outback Australia, and the characters end up in Alice Springs.
Alice Springs is in the heart of the desert. Really, it's in the heart of Australia. This small but modern town of 28,000 people serves an area that's roughly the size of Texas.
For a small town, there's plenty to do in Alice Springs: visit the Alice Springs Desert Park, go on a sunset tour of the Kangaroo Sanctuary and explore the many art galleries.
Get out of town and hit up the many gorges and chasms through Tjorita/West MacDonnell Ranges – this one-week Central Australia road trip itinerary shows you how.
Swim with crocs
If cute and cuddly koalas and kangaroos aren't your thing, then of course we have crocodiles.
There are two species of crocs in Australia: saltwater and freshwater species. Crocodiles can be found across the northern part of Australia and are a serious danger, with one or two people killed each year. Pay attention to signs and ask locals about crocodile sightings if you're in any area where crocs are known to live.
You can see plenty of crocs on a jumping crocodile cruise on the Adelaide River in the Northern Territory. These tours operate out of Darwin.
But if you really want to get up close and personal to a croc, head to Crocosaurus Cove in Darwin. You can jump in the Cage of Death to dive with crocodiles – if you dare!
Sail in a beer can boat
If there's one event to convince you that the Northern Territory is a quirky place filled with intriguing characters, it's the annual Beer Can Regatta.
Every year since 1974, Mindil Beach has hosted this competition which sees people race against each other in boats made out of beer cans.
No joke.
This is something quirky for your Australia bucket list.
Paddle the Nitmiluk Gorge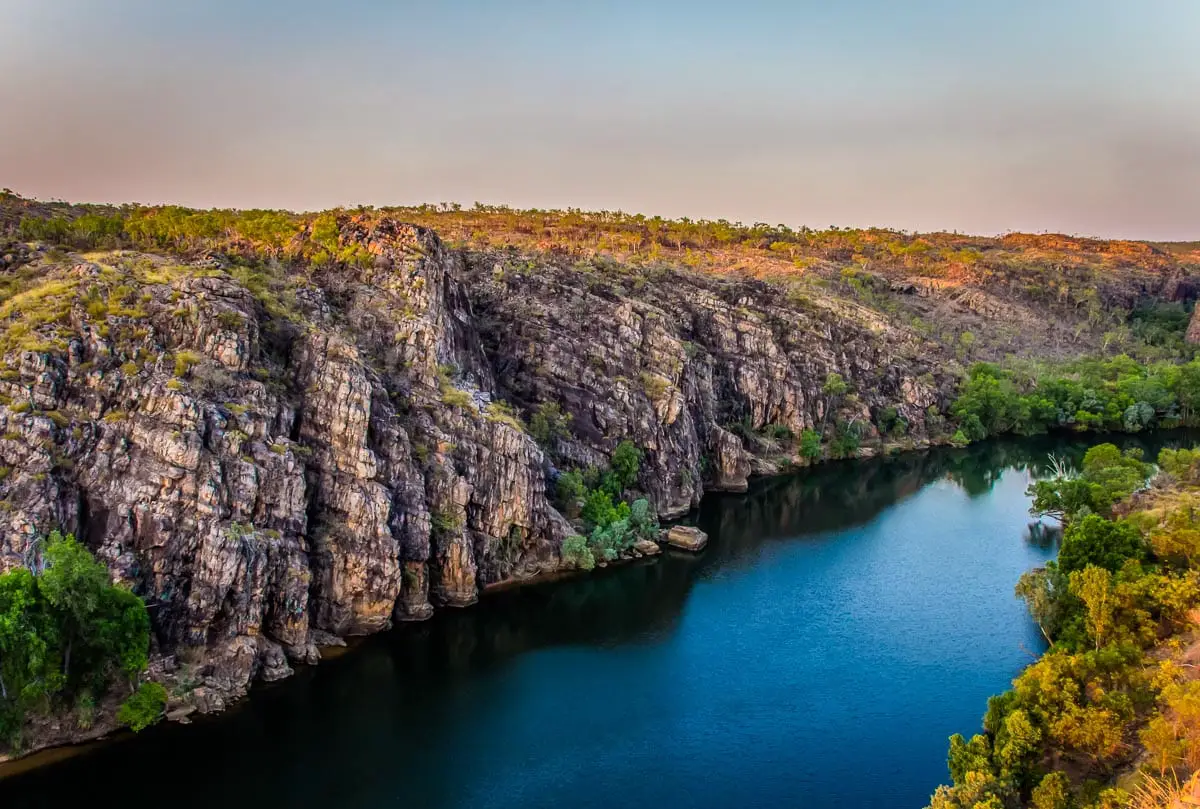 Over 23 million years, Nitmiluk National Park (previously called Katherine National Park) has been sculpted into a spectacular area made up of 13 separate gorges, falls and rapids.
The best way to see the gorge is from within, as you kayak down the gorge. Pay close attention to signage with crocodile warnings, although it's possible to swim in two or three of the gorges depending on the time of year.
You can also see the expanse of the national park from the air in a helicopter ride, where it's often possible to be put down for a quick swim in one of the harder to reach gorges.
Australia bucket list: Things to do in Western Australia
Visit the Kimberley
Spread over an area that's three times larger than England, the Kimberley region is one of the world's last wilderness frontiers. You could spend weeks exploring the canyons, swimming holes and outback stations, ending each night with one astonishing sunset after another.
Go off the beaten path in Karijini National Park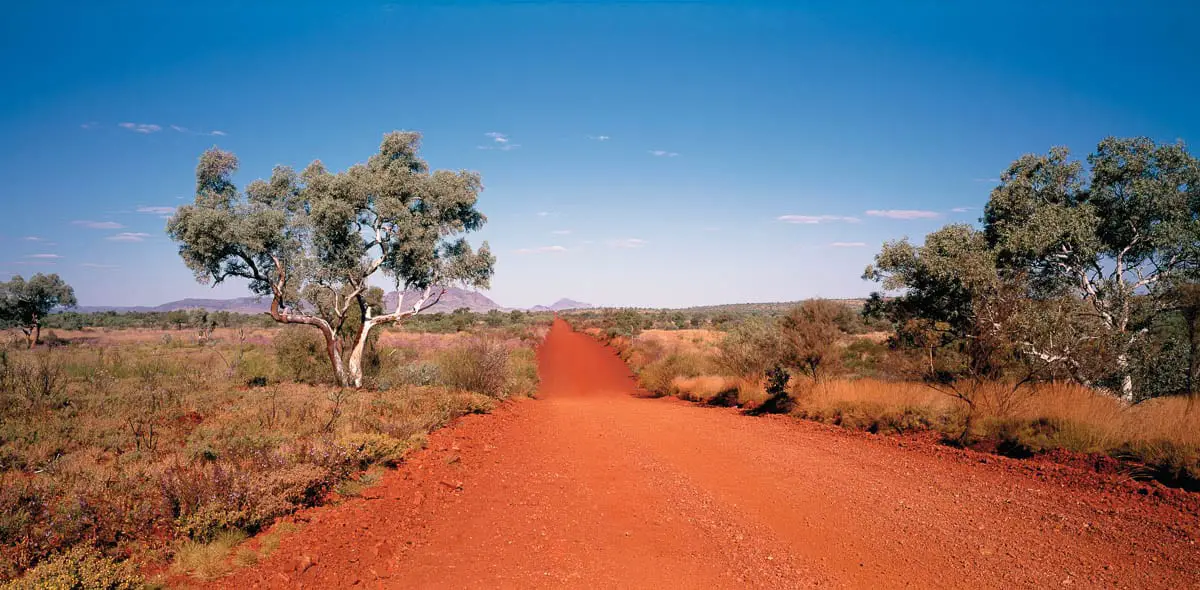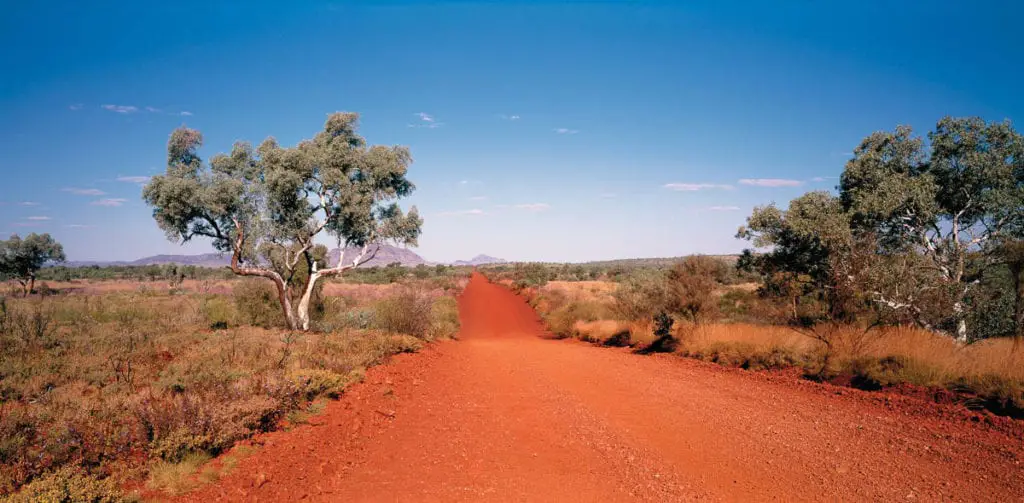 Until I started researching the best places to visit in Australia so I could pull together this bucket list, I'd never heard of Karijini National Park. But by all accounts, it's a spectacular national park in Australia that can't be missed.
Imagine emerald swimming holes tucked into ochre-coloured rock formations that are covered with lush green foliage. Waterfalls that cascade off cliff ledges that have been formed over millions of years.
This is one tough place to get to: by road, it's a 15-hour drive from Perth. Access is also from the towns of Paraburdoo and Newman, which can be reached by plane from Perth.
Despite the difficulty, from what I hear, it's worth the effort.
Wander through the Pinnacles Desert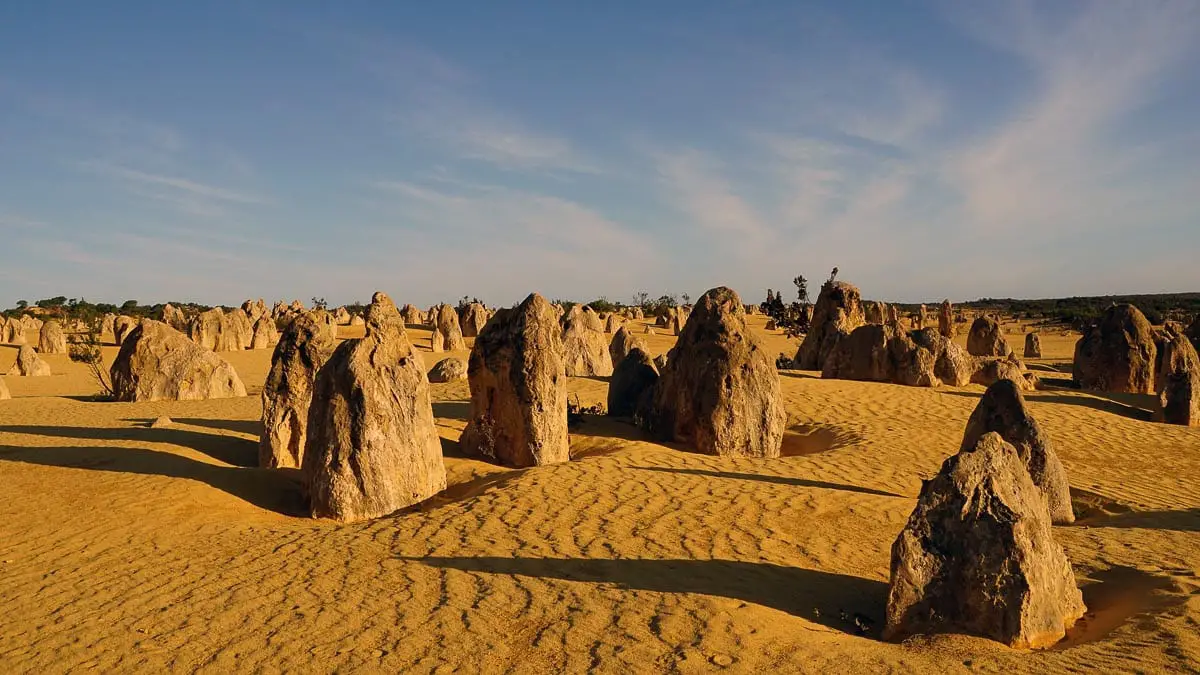 A landscape of ancient limestone pillars makes up the Pinnacles Desert, 250 kilometres north of Perth. Some of these limestone formations reach up to 3.5 metres in height.
The Pinnacles Desert is located within the Nambung National Park, which eventually meets the Indian Ocean in a collision of secluded white beaches.
Take photos at the pink lake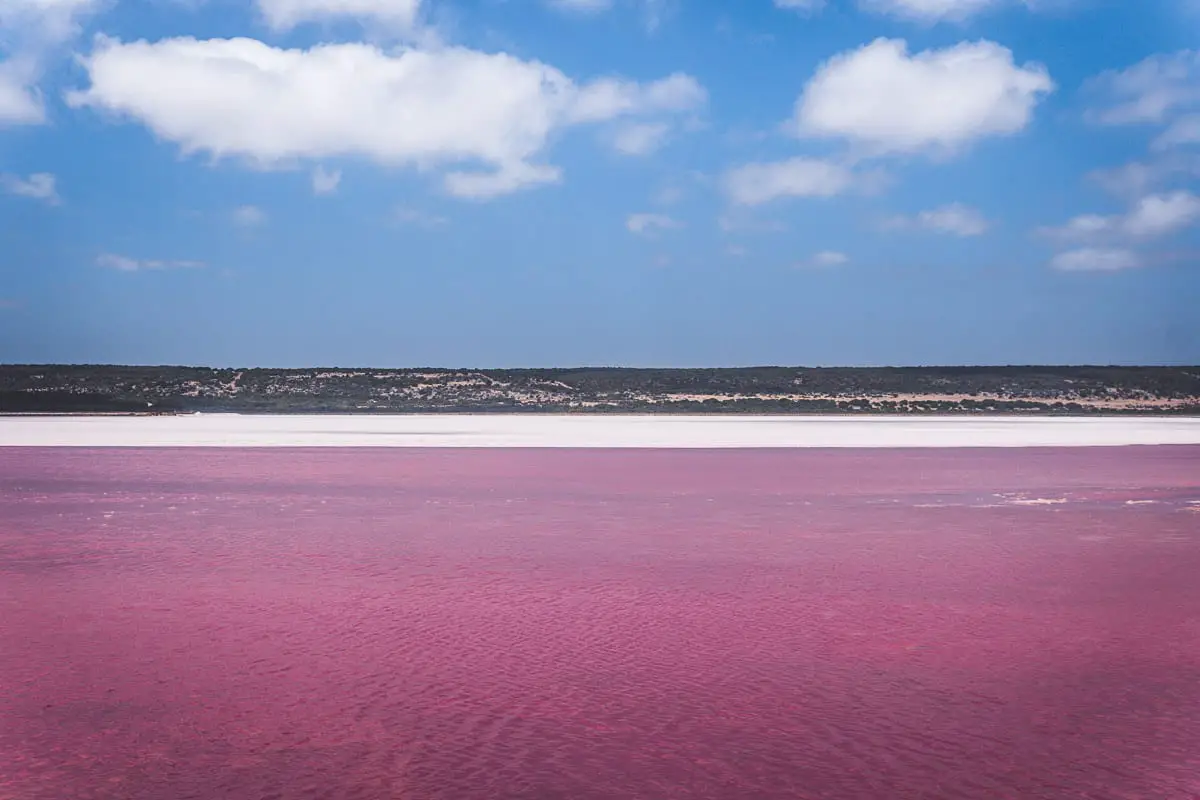 The stuff of Instagram dreams, the pink lake that no doubt has popped up in your Insta feed at least once or twice is actually called Lake Hillier. This lake is 130 kilometres from Esperance (which is 714 kilometres southeast of Perth) and the bubblegum pink colour comes from algae (although scientists really aren't sure).
Another pink lake in Western Australia is Hutt Lagoon, which is easier to access from Geraldton or Kalbarri.
The lakes aren't always pink, however, so plan your trip accordingly if you're heading there to get your next profile pic!
Snap a selfie with a quokka on Rottnest Island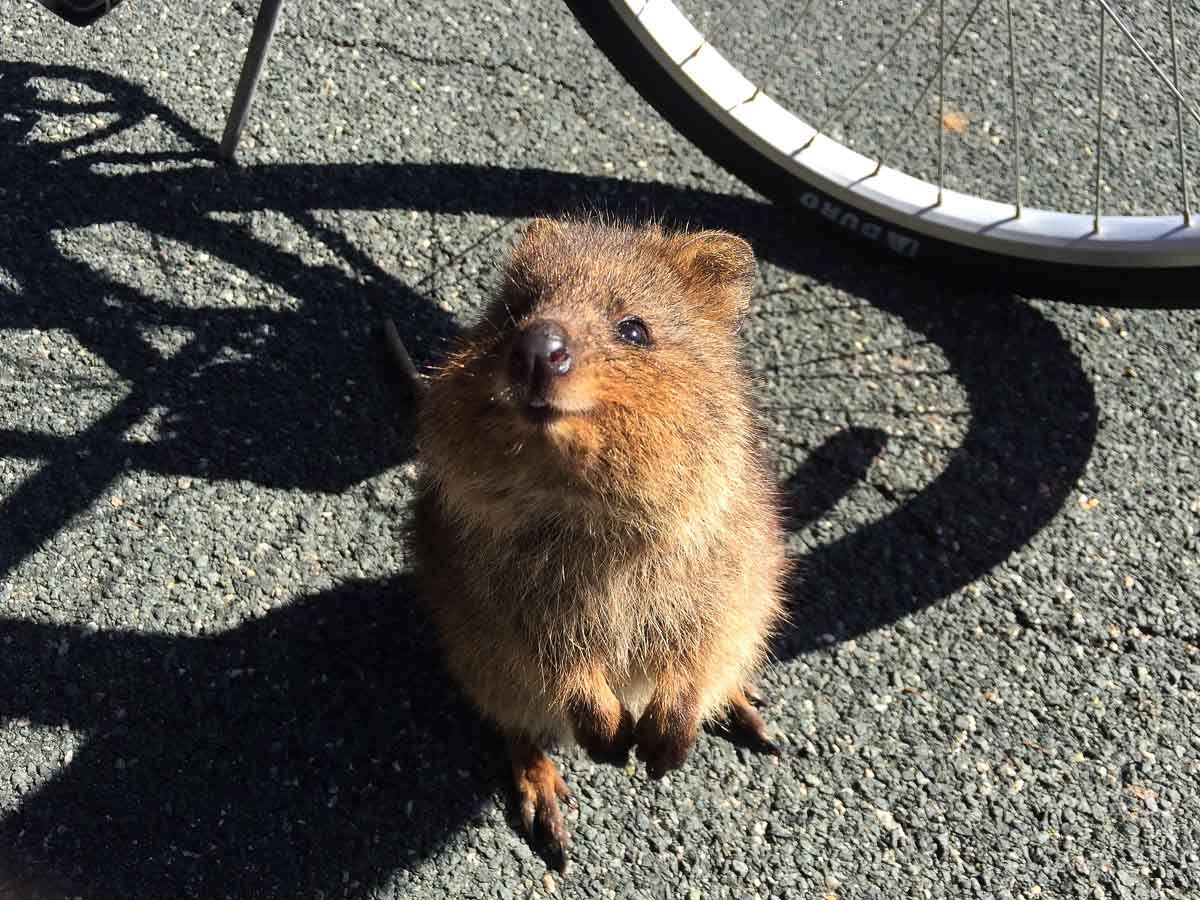 What was once mistaken for a rat is now one of the cutest animals to take a selfie with.
Quokkas are small marsupials that are primarily found on Rottnest Island, a short ferry ride from Perth, the capital city of Western Australia.
Rottnest Island ("Rotto" to the locals) is a protected reserve. Hire a bike to get around (cars aren't allowed) and explore the beaches and bushland on a lazy weekend away, or kayak, dive, snorkel or fish.
Whatever you do, don't forget a camera just in case you have the chance for a selfie with a quokka!
Fall in love with Broome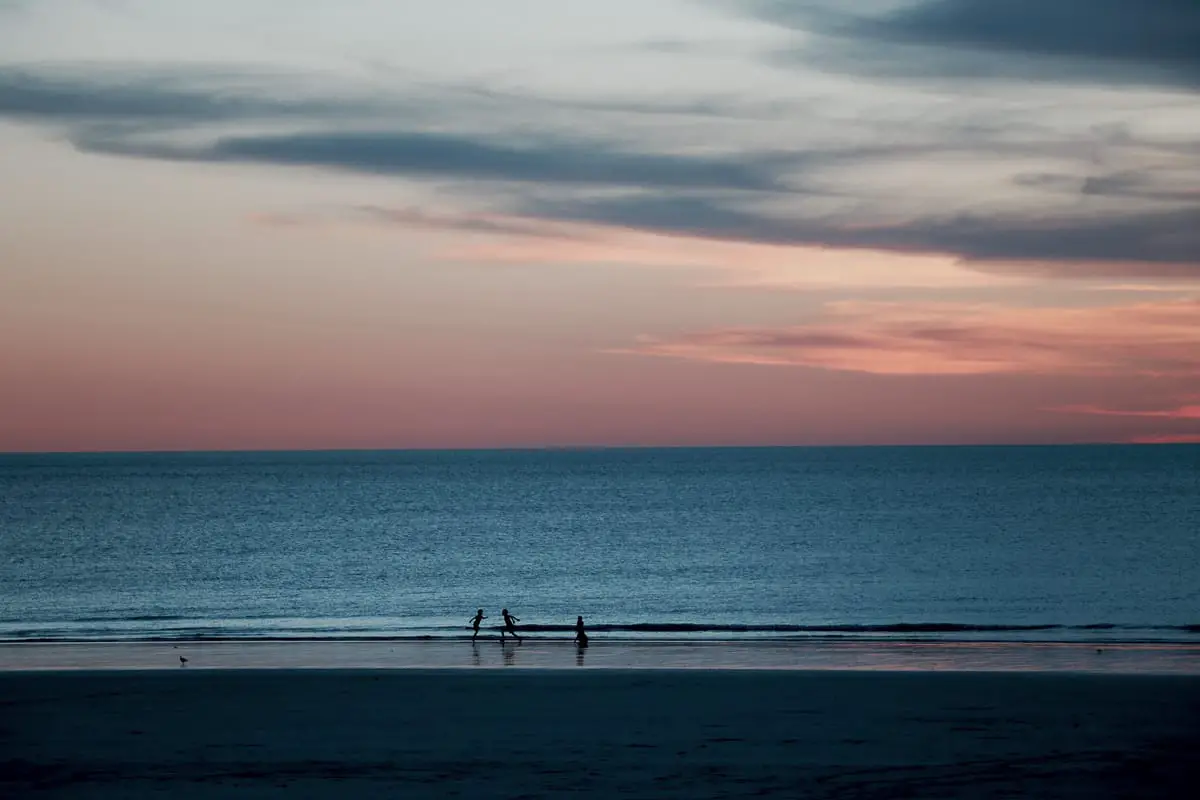 Broome is one of those places to visit in Australia that you won't want to leave. It's considered one of the romantic places in Australia.
The town's pearling history has made it a melting pot, with pearls luring people from Europe, Malaysia, Indonesia, China, Japan and the Philippines in the late 1800s. That means you can get a wild variety of cuisines.
Pick up your own pearl souvenir, go hunting for dinosaur footprints or visit the Broome Museum.
See camels at Cable Beach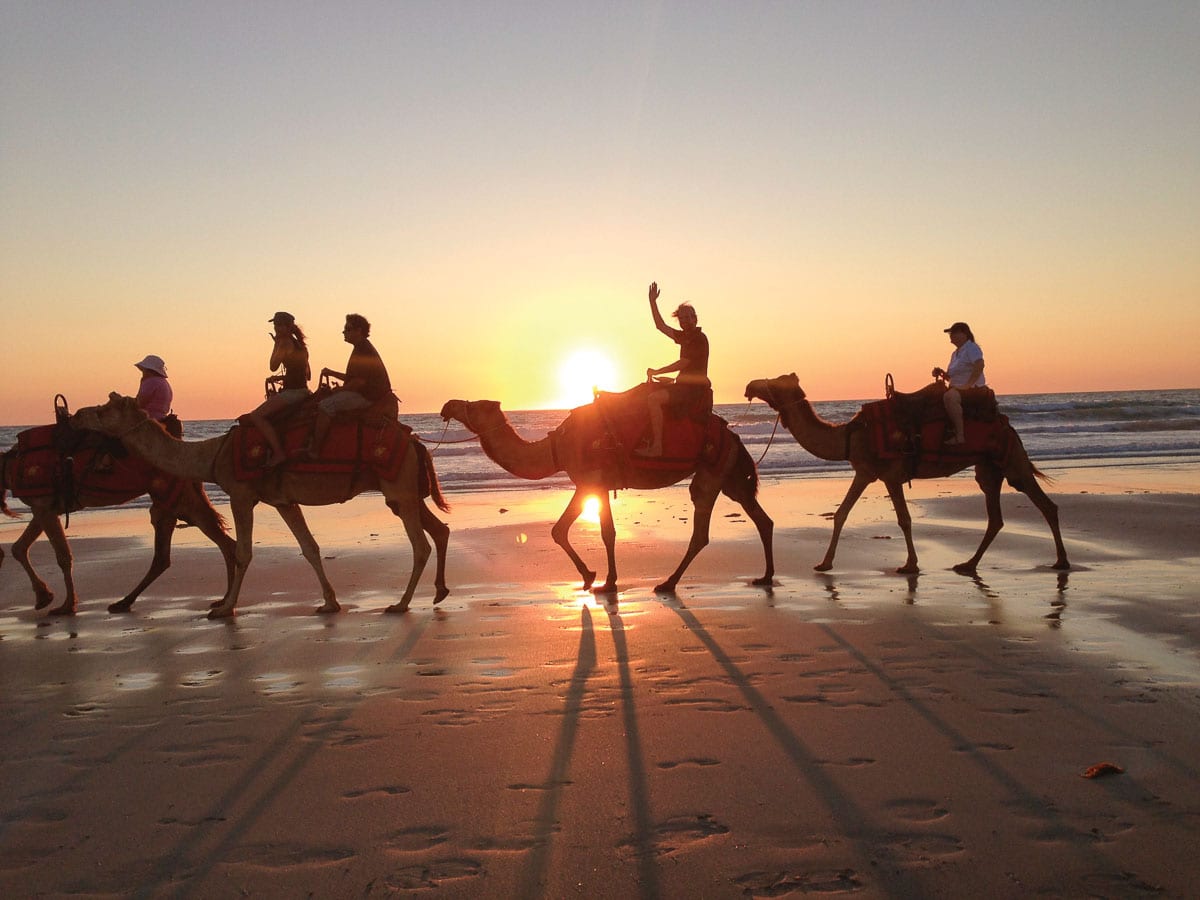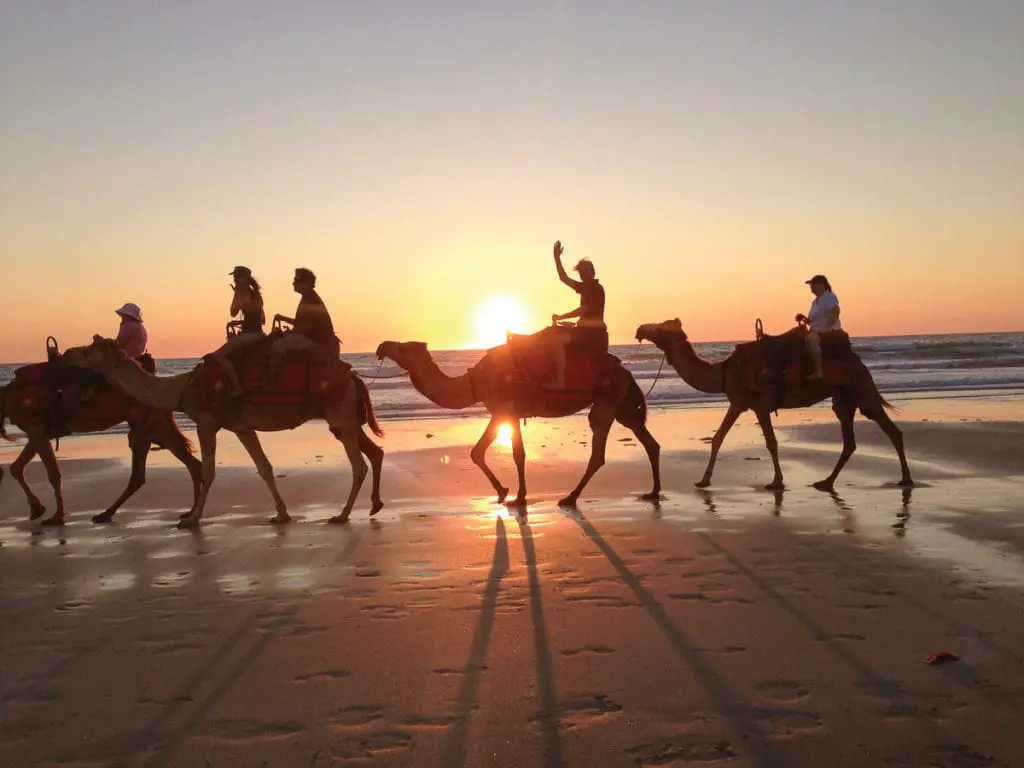 Broome is also home to Cable Beach, recognisable from the images of camels walking along the beach at sunset that's become so famously Australian.
At sunset, grab a seat on the beach and watch the camels become silhouettes as the sun sinks into the ocean. You can ride the camels yourself, but I'd prefer to simply watch them go by!
Swim with whale sharks at Ningaloo Reef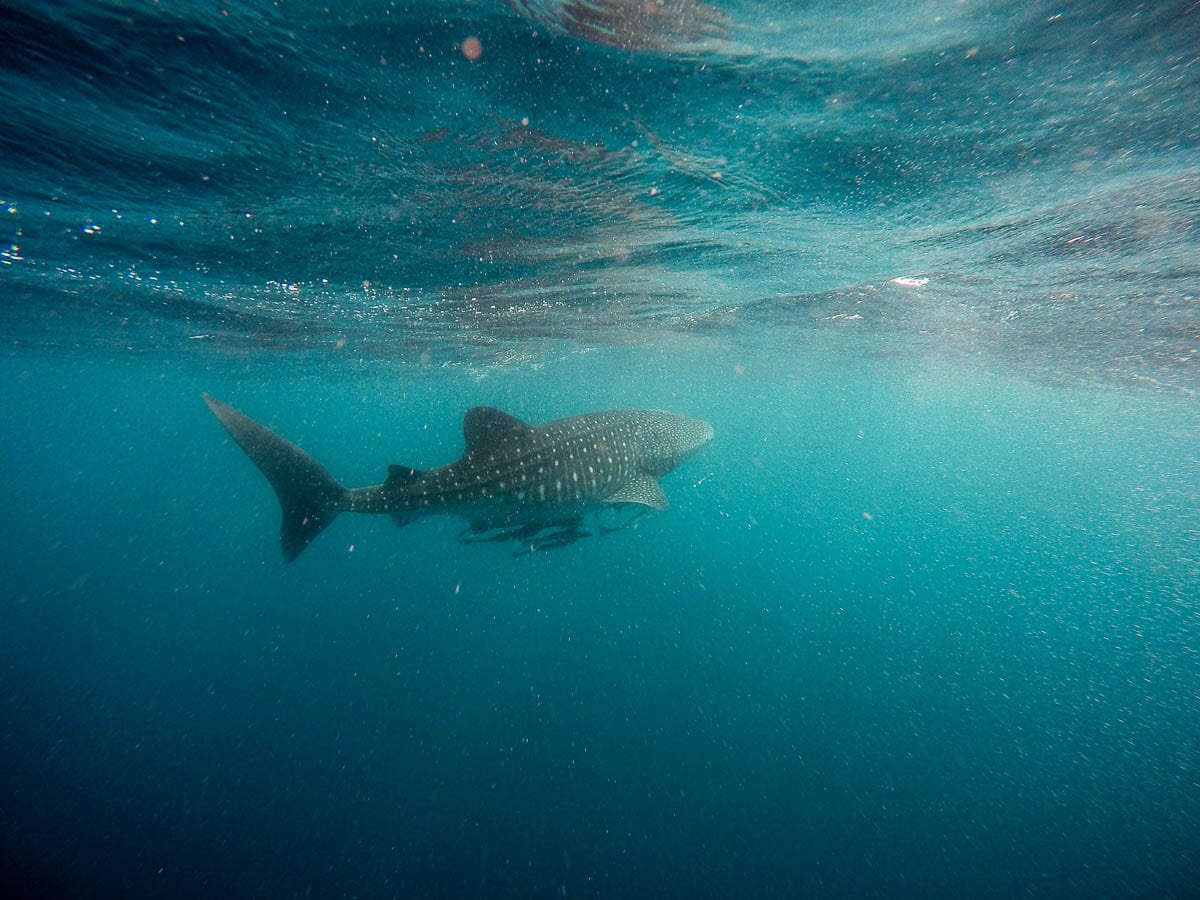 From March to August, whale sharks – the world's biggest fish – congregate along Ningaloo Reef, 1200 kilometres north of Perth.
It's possible to snorkel alongside these gentle giants. Day trips run from Exmouth, and people come from all around the world for this once-in-a-lifetime experience. Definitely something to consider putting on your Australia bucket list if you make it out west.
Make friends with dolphins at Monkey Mia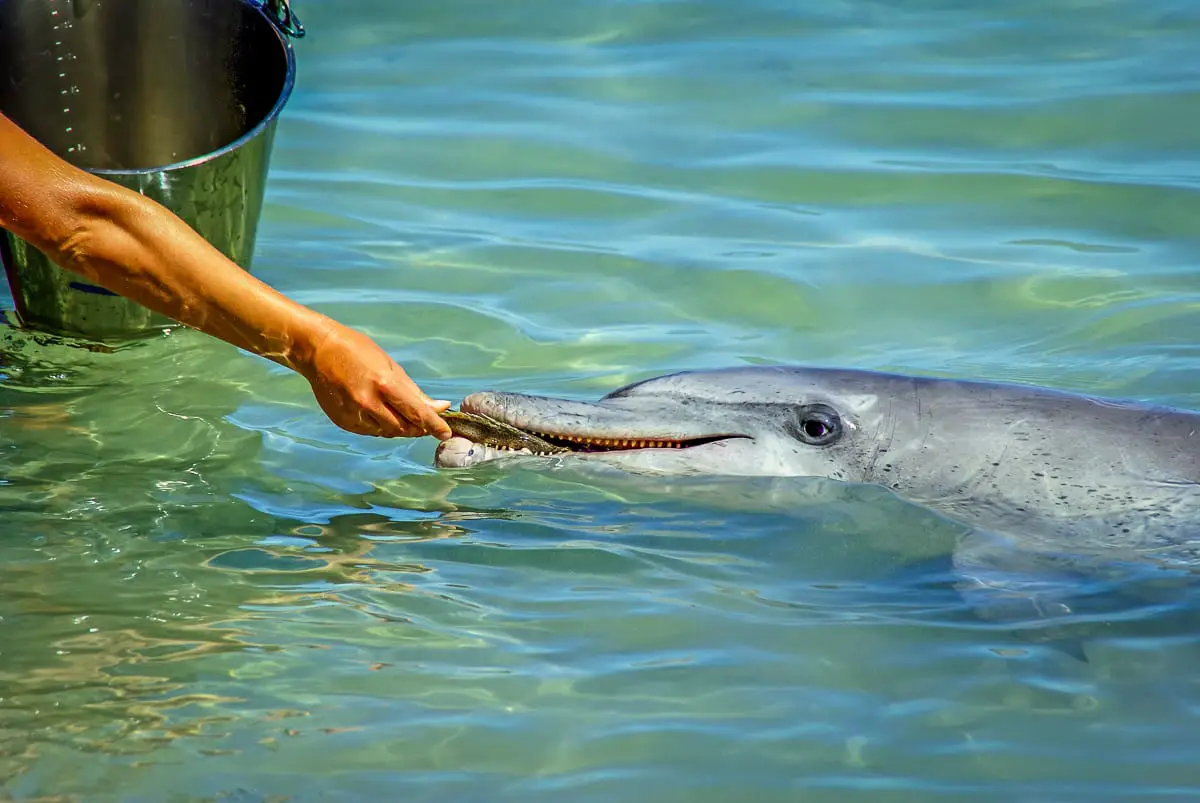 Not content with just one amazing marine encounter, Western Australia also throws out the opportunity to hang out with dolphins.
At Monkey Mia, visitors can hand-feed the family of dolphins that regularly swim to shore. Government regulations strictly control the feeding to ensure the survival and sustainability of the dolphins.
Go "surfing" at Wave Rock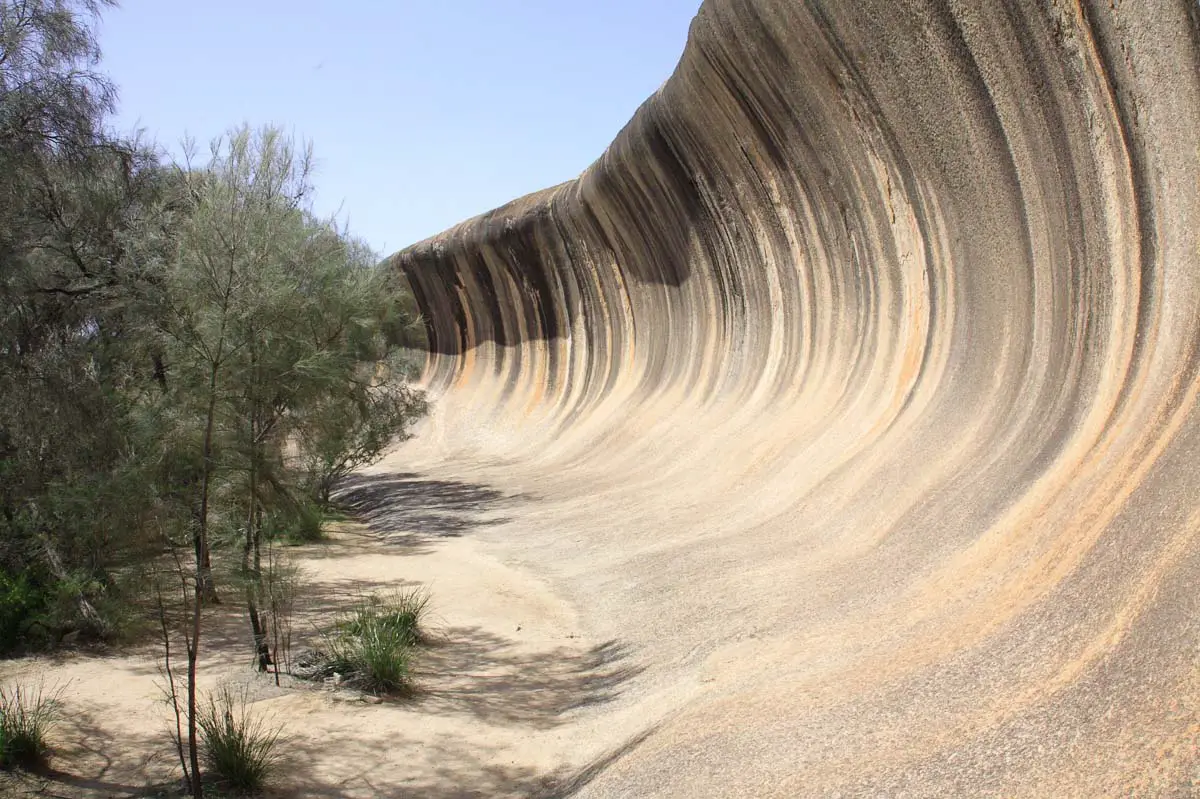 I'd never even heard of Wave Rock until it started popping up around Instagram, even though it's been around for millions of years. This 15-metre-high rock gets its name from its unusual shape, which looks just like a wave that's about to crash.
Head there on a day trip from Perth and you'll be able to tell all your friends that you went "surfing" in Australia.
Sandboard at Lancelin
We had so much fun sliding down the sands at White Sands National Monument in New Mexico in the United States, so I was thrilled to see that you can go sandboarding in Australia as well.
North of Perth is the tiny town of Lancelin, where you can rent a board and slide your way down the beachside sand dunes.
Get up close with nature at Christmas Island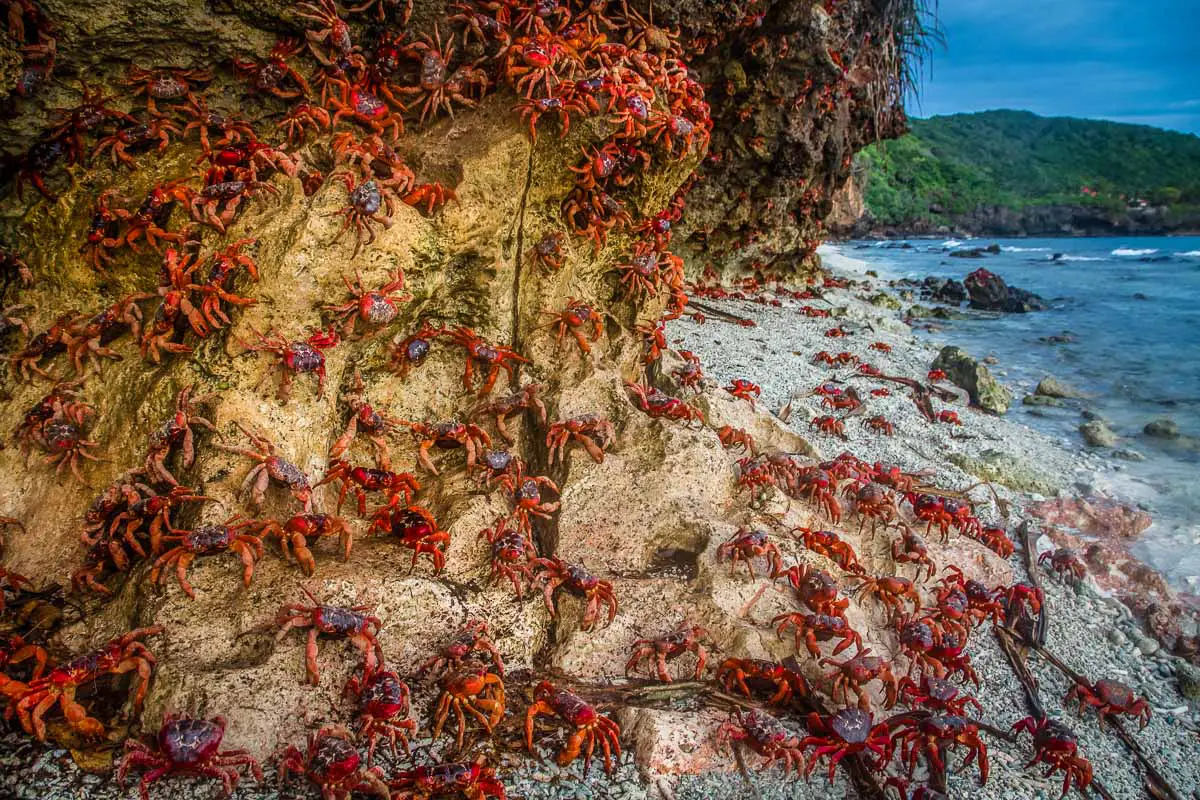 It's the stuff of horror movies: more than 45 million crabs live on Christmas Island, an Australian territory 2,500 kilometres off the coast of Western Australia.
Every year, towards the end of the year, millions of red crabs make their way from the forest and head to the ocean to begin breeding. They swarm across roads and beaches, creating a sea of crimson crustaceans.
This only happens once a year, however, so the rest of the time you can safely explore Christmas Island (considered the Galapagos of the Indian Ocean) and its national park. Hike through the rainforest to waterfalls or head to the ocean for snorkelling and diving.
Drive across the Nullabor
Love long, straight stretches of road? In the Australian Outback you'll find the longest straight road in Australia: 90 miles (145.6 kilometres) of straight, straight road that makes up the Eyre Highway.
The Eyre Highway links Western Australia and South Australia, crossing the Nullabor Plain, a flat, arid region.
If you're a golf lover, you can even play the longest round of golf in the world – a 1,365-kilometre-long golf course! Play a hole or two at the golf courses of 18 towns (from Kalgoorlie to Ceduna) along the highway to make up the full course. Purchase a scorecard, get a stamp at each course, and you'll receive a certificate once you've completed all 18 holes. Definitely one of the quirkiest things to see in Australia!
Australia bucket list: Things to do in South Australia
Go underground at Coober Pedy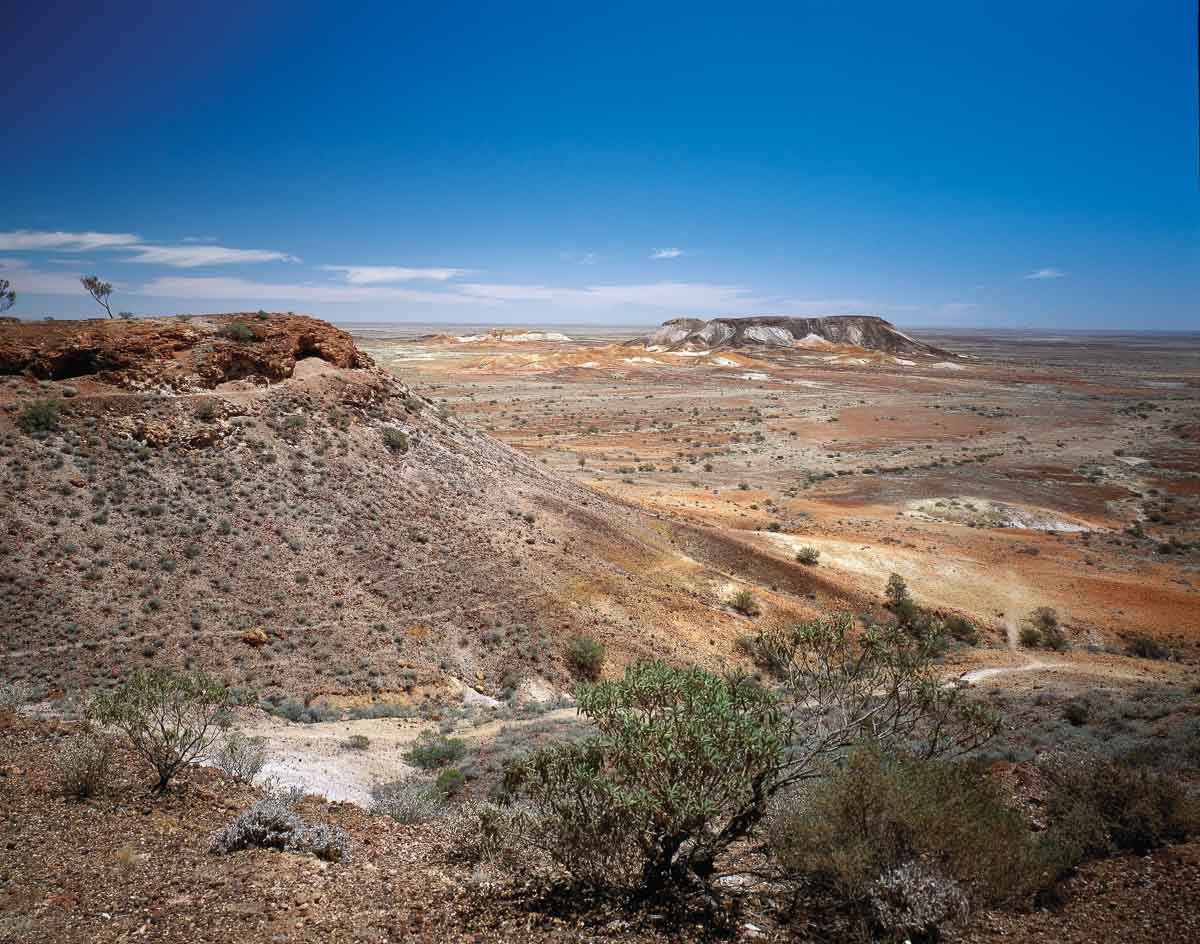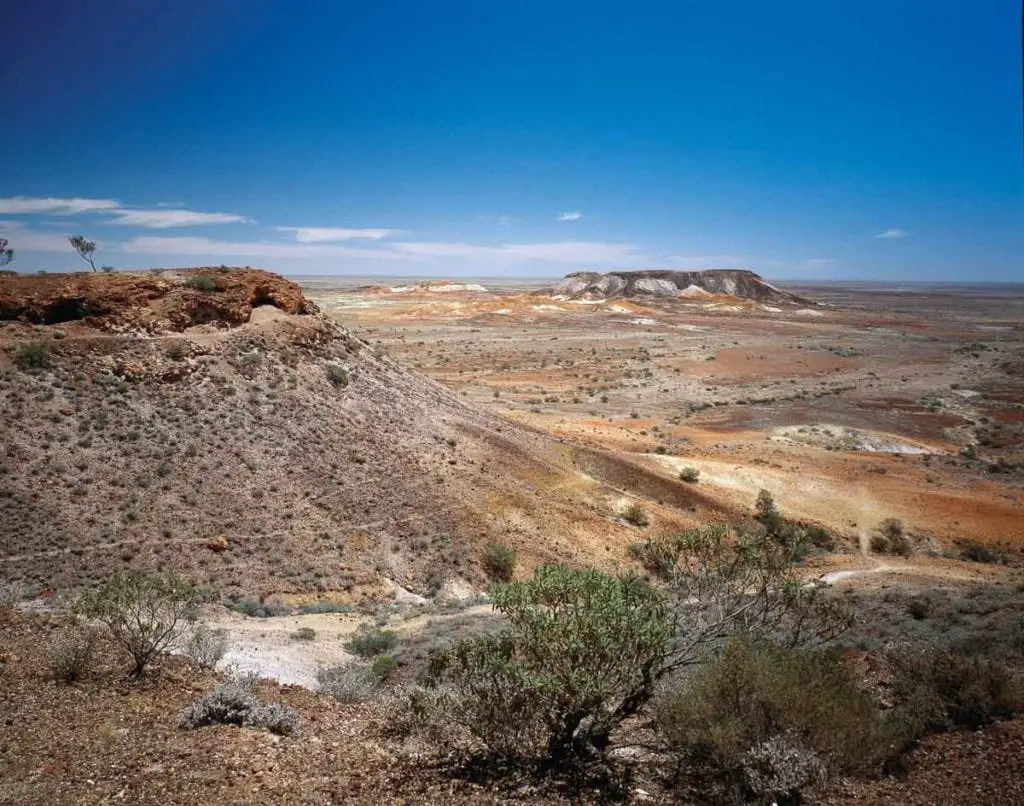 There are few towns more interesting in the world than Coober Pedy. Why so interesting? Because the houses, museums, hotels and shops are built underground.
Coober Pedy is an opal-mining town, but in this part of the Outback, temperatures can soar to more than 40 degrees Celsius, so the solution that the intrepid miners found was to head underground where the temperatures are far more kind.
Located almost 900 kilometres north of Coober Pedy, you can stay in an underground hotel and pick up your own opal souvenir.
Relax on Kangaroo Island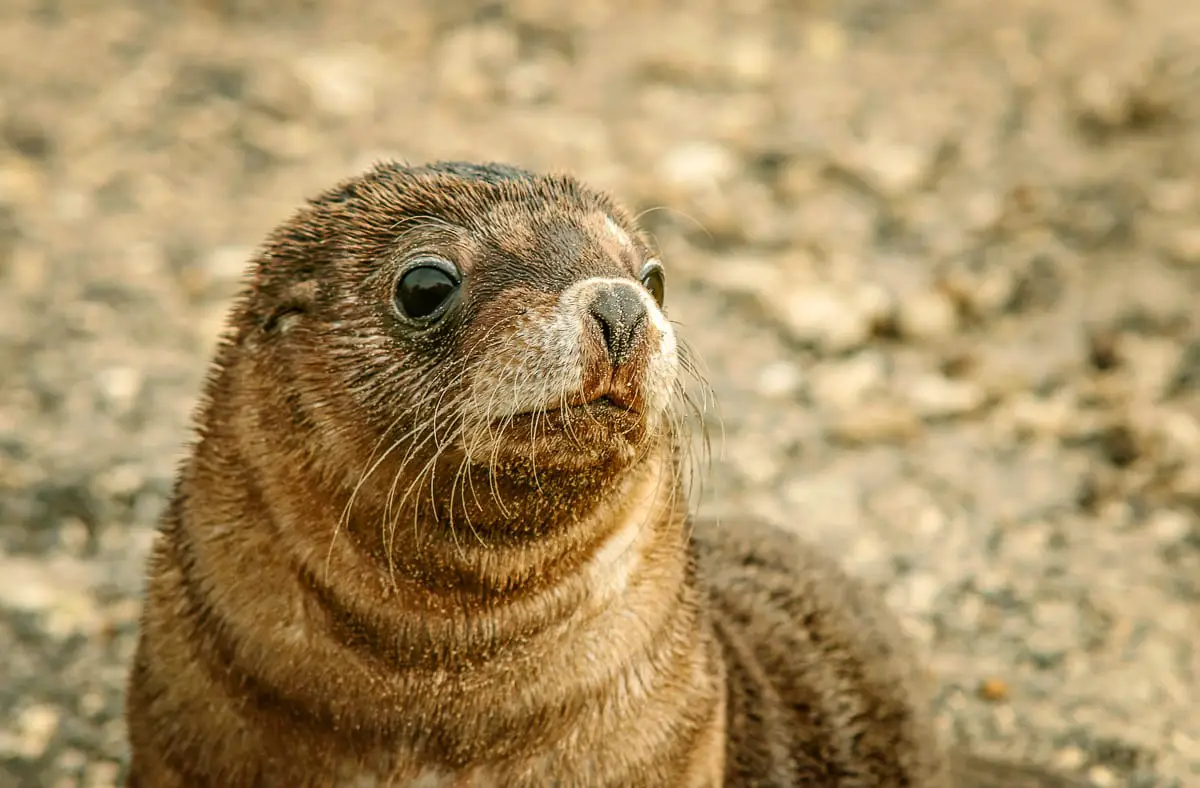 Another of Australia's gorgeous islands is Kangaroo Island, off the coast of South Australia. Seven times the size of Singapore, its population is under 4,500 people.
On this island, you can bump into not only a few kangaroos, but sea lions, koalas, penguins, wallabies and other strange Aussie wildlife.
Bushwalk in Wilpena Pound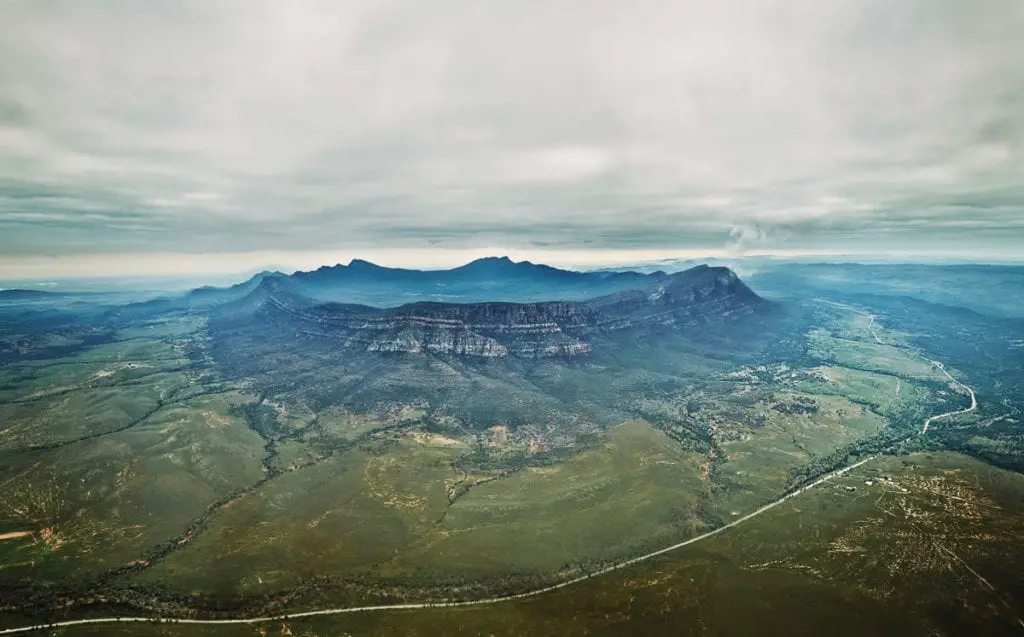 Located in the Flinders Ranges, this natural amphitheatre spans almost 8,000 hectares.
Wilpena Pound resembles a 17-kilometre-long by eight-kilometre-wide half-broken bowl. It covers an area eight times the size of Uluru.
But until a few months ago, I'd never heard of it. Nor, do I think, have most Australians.
The main reason to come to Wilpena Pound is to bushwalk – and be one of a small group of people who can say they've been there.
Go cage diving with sharks
Australia is famous for its dangerous animals, and sharks are one of the most frightening. So why would anyone want to go swimming with them?
You can do it safely in Port Lincoln in South Australia, where cage diving trips take people underwater to look a great white in the eye.
Australia bucket list: Things to do in Tasmania
Watch the Aurora Australis in amazement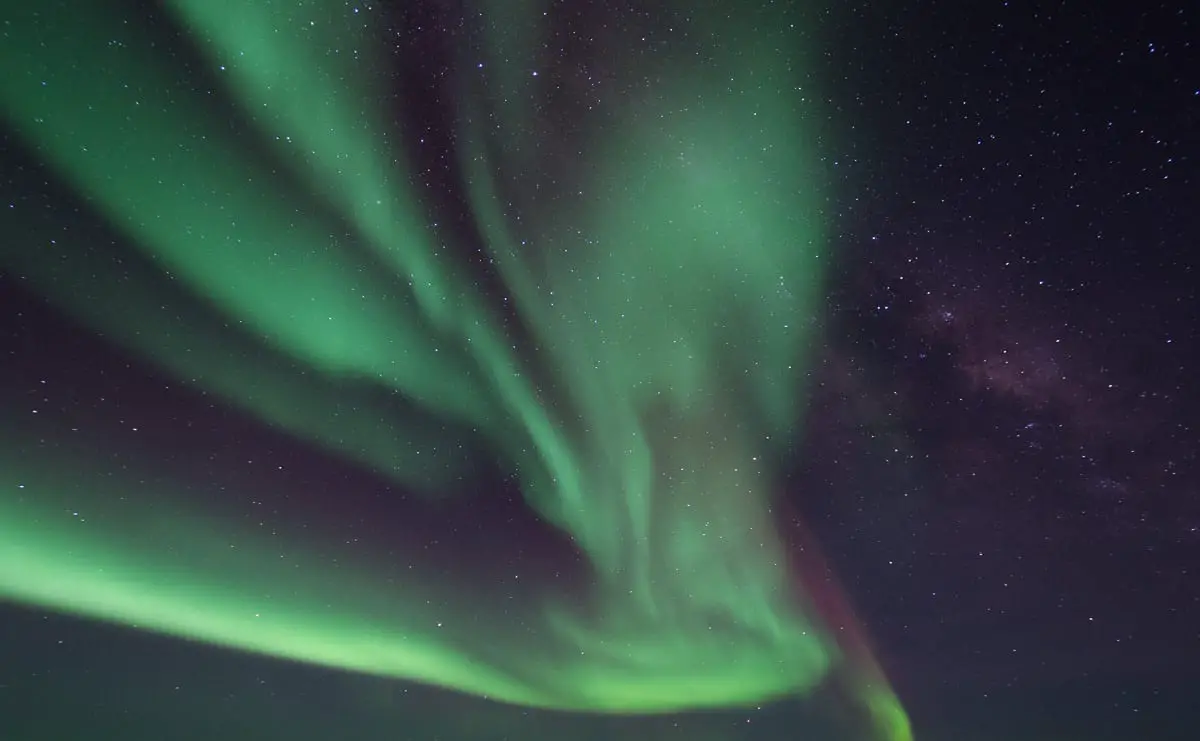 The incredible Aurora Australis is the lesser-known but just as awe-inspiring version of the Northern Lights. This natural phenomenon lights up the night sky with beautiful, dancing colours.
The best place to see the Aurora Australia – or so I've heard, I've never actually seen the Aurora Australis for myself! – is in Tasmania, in particular Coles Bay and Cockle Creek.
This is something any photographer should put on their Australia bucket list.
Hike through Wineglass Bay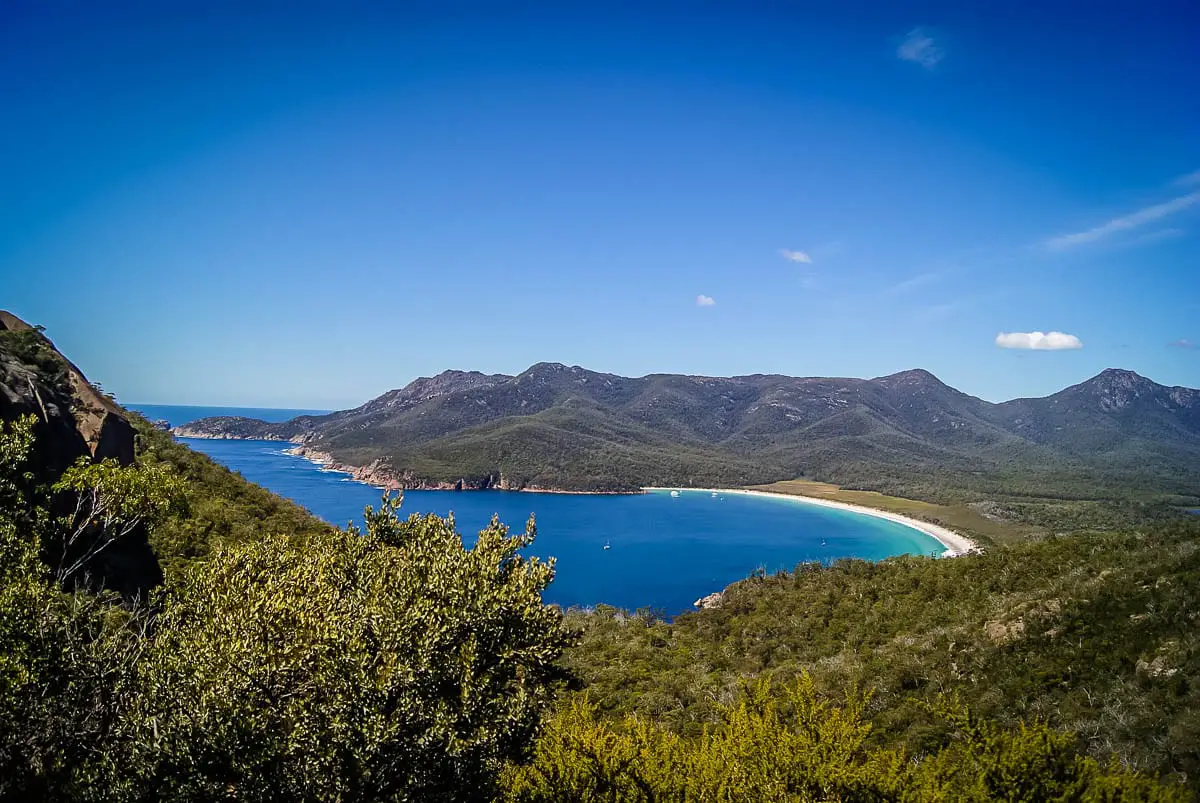 Tasmania, or Tassie as we like to call it, isn't as visited as other states in Australia, but if you make the trip a little further south, you'll be rewarded with some of the most stunning landscapes in the world.
The Freycinet Peninsula is one such place, and it's home to one of the most beautiful beaches in the world, Wineglass Bay. The views here are stunning, and there's a great hike down to the beach.
Get weirded out at Mona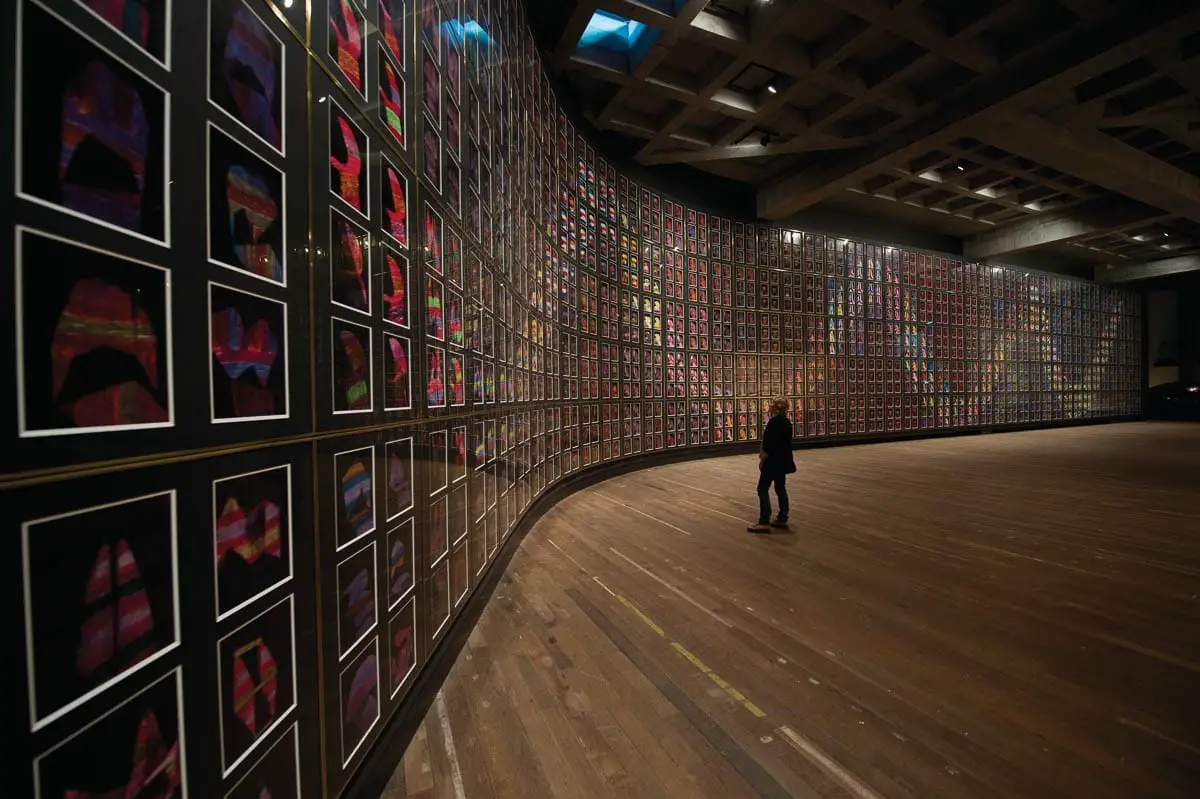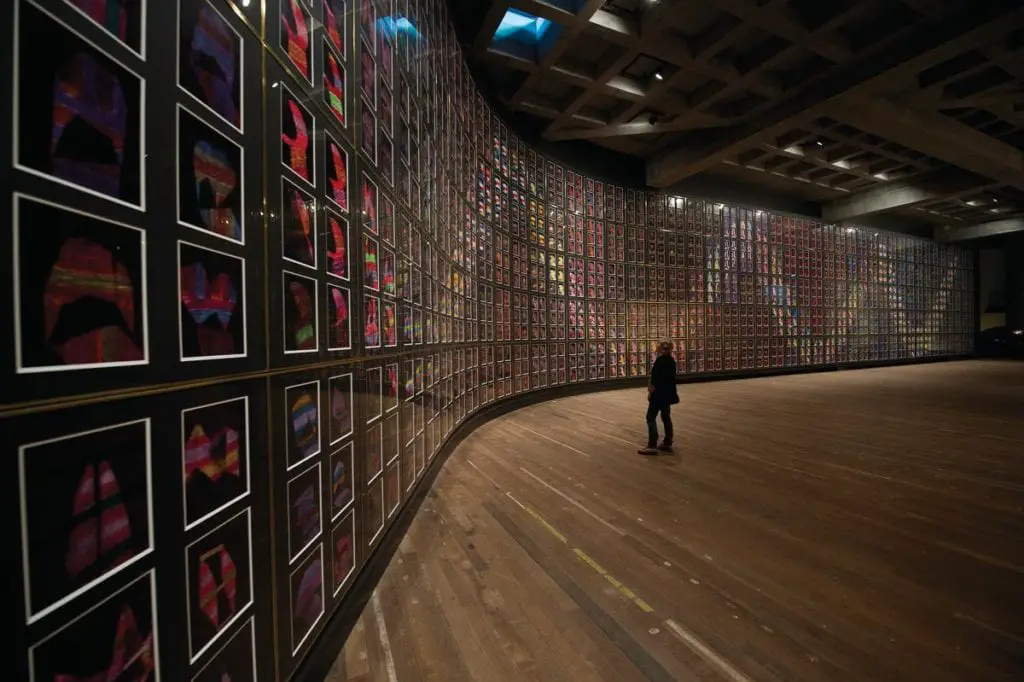 Ever since it opened in 2011, Mona (the Museum of Old and New) has been starting conversations.
With thought-provoking and sometimes confronting exhibitions (such as Wim Delvoye's Cloaca Professional, also known as the poo machine), this is a museum you'd expect to see in New York or London, not a small Tasmanian city.
While I'm not generally someone who enjoys exploring art museums, this one is thoroughly different.
Taste cheese in Tassie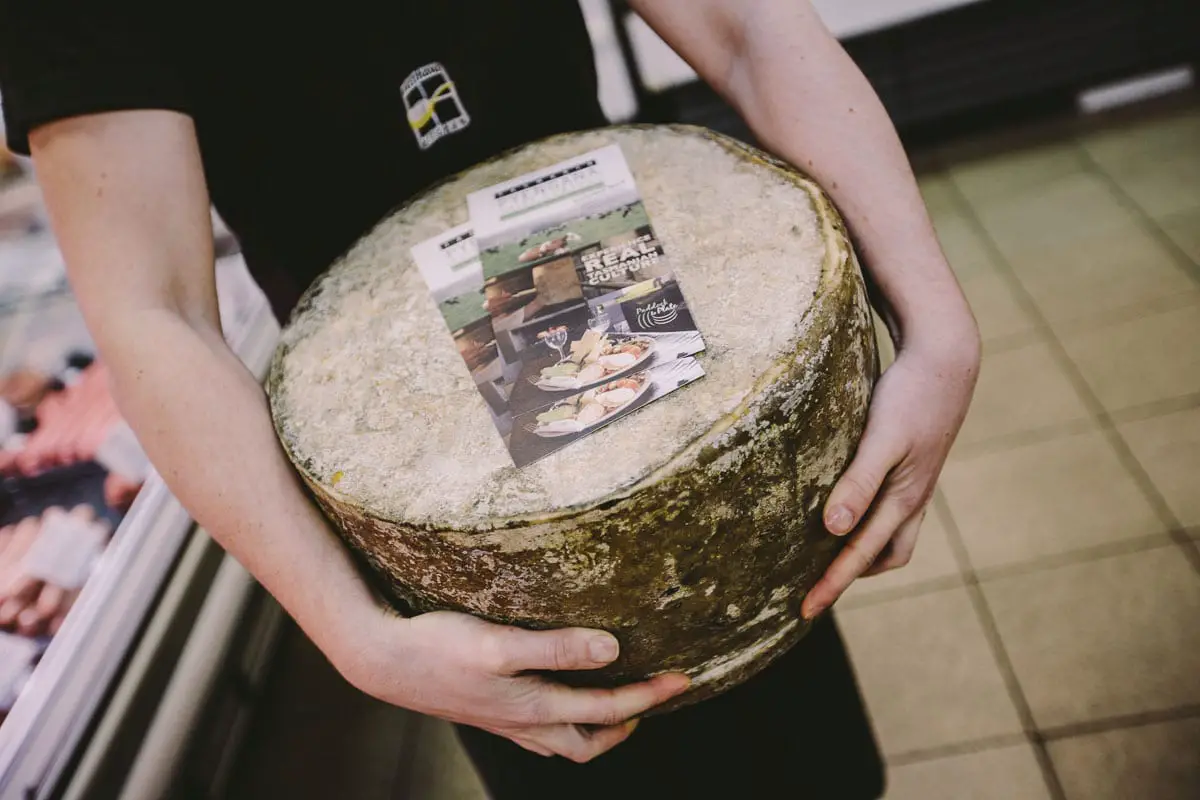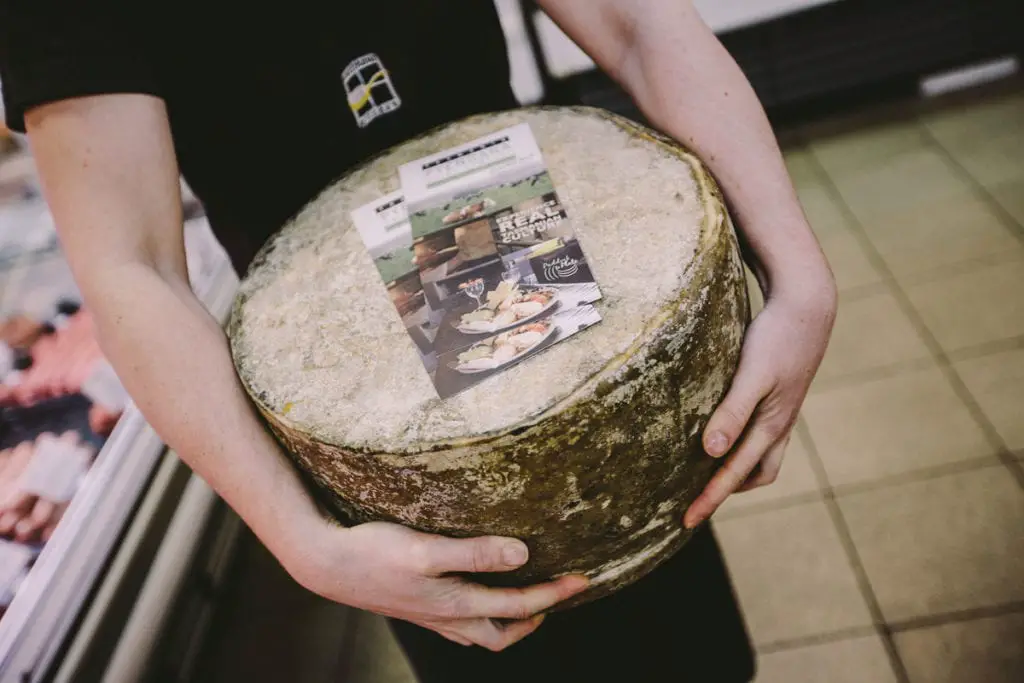 If you're looking through the cheese section at a supermarket in Australia, chances are that many of them come from Tasmania.
While I enjoy eating these at home, there's nothing better than going straight to the source. A great way to see the state is a road trip through Tasmania, stopping in at many of the large and small cheese makers that dot the island.
Learn about our convict history at Port Arthur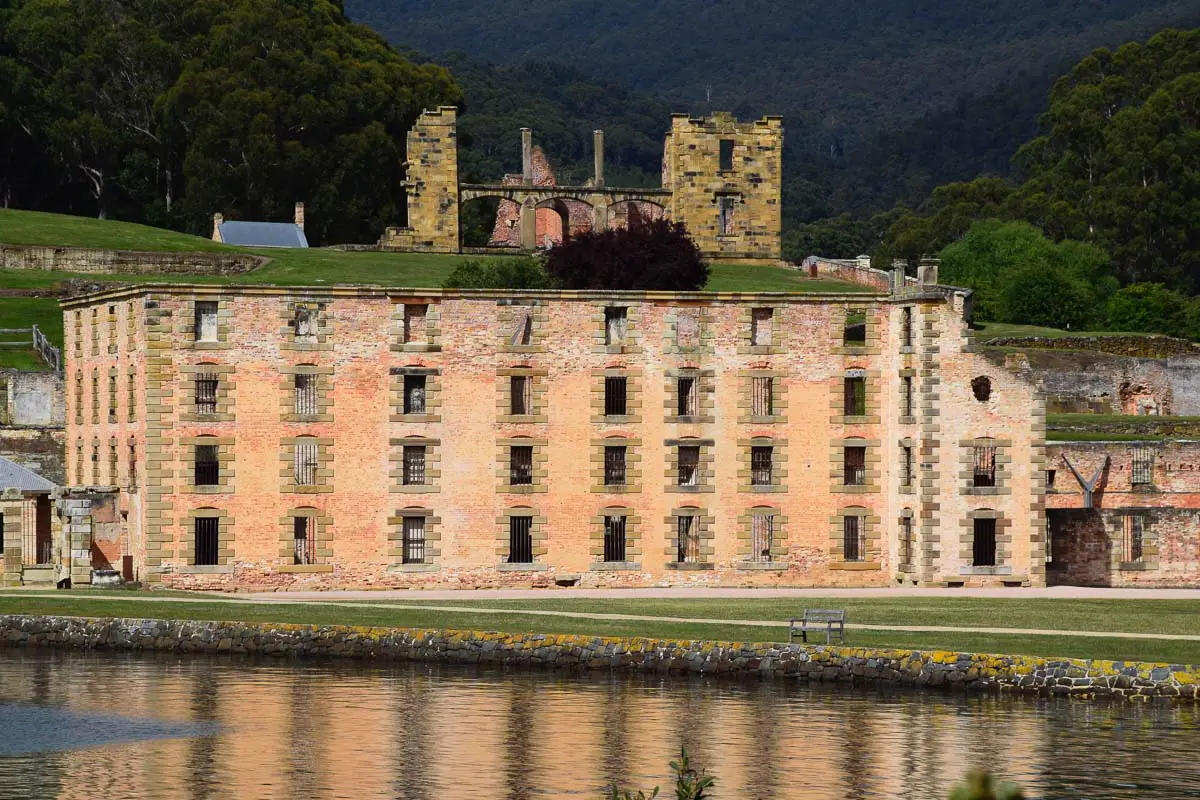 Chances are you're familiar with Australia's history as a convict settlement. You may have even made a joke or two about it.
In Tasmania, you can see one of these former convict settlements at Port Arthur, which housed some of the toughest criminals that crossed the seas to Australia. On tours of Port Arthur you'll hear stories about the former inmates. I hear the nightly ghost tour is particularly creepy. Even without the ghosts, Port Arthur is one of the most interesting places in Australia.
Port Arthur also has a more recent tragic history. In 1996, 35 people were murdered in Australia's worst mass murder in post-colonial history.
Hike the Three Capes Walking Track
In late 2015, a new 48-kilometre walking track opened in Tasmania. Over four days and three nights, walkers hug Tasmania's rugged cliff-lined coast on the Three Capes Walking Track. There's a chance of spotting migratory whales and dolphins.
Only 48 walkers are allowed to start the walk each day, keeping the experience uncrowded and an opportunity to reflect. Along the way, walkers spend the night in shared cabins.
My husband and I did this hike at the start of 2022 and highly recommend it.
Australia bucket list: Things you need to eat
Eat our native animals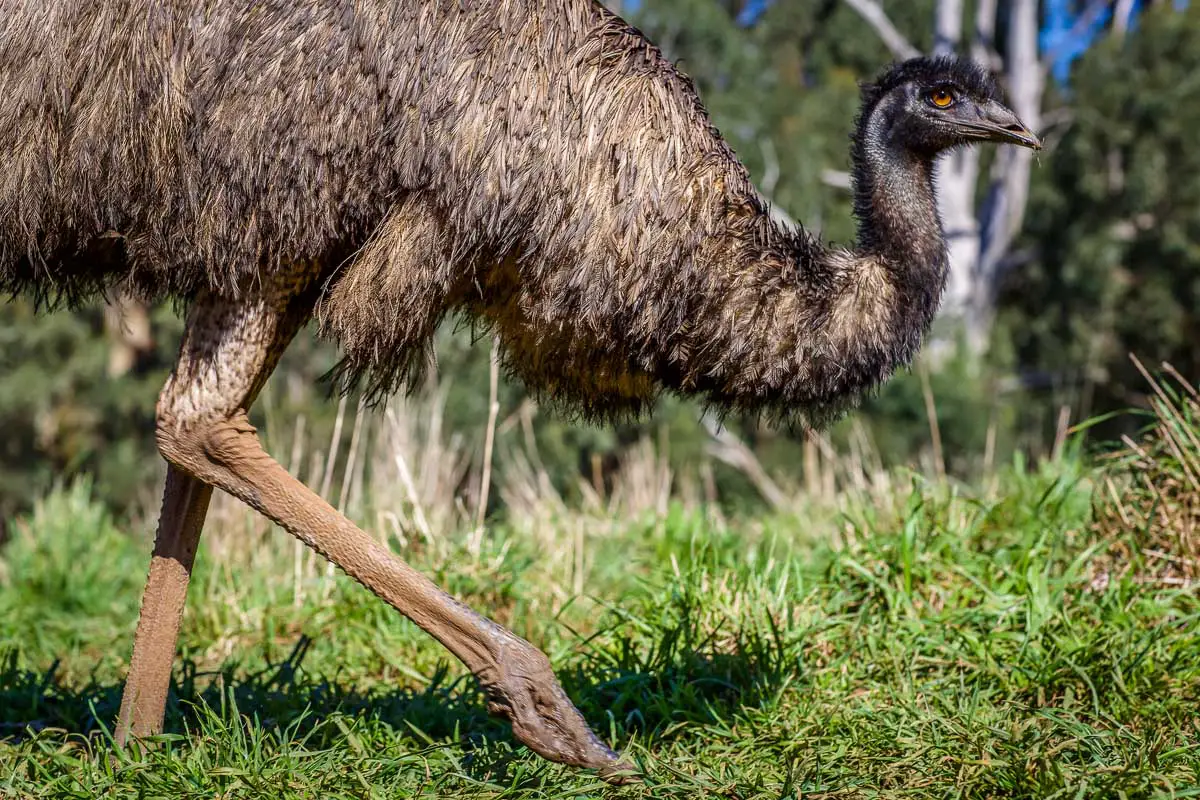 Australia may just be the only country in the world where we eat the animals that are on our coat of arms.
That's right, in Australia you can eat kangaroo, emu, even crocodile, wallaby and buffalo. I once even ate possum at Attica, something I never expected to do!
Kangaroo is actually high in protein and very lean. You can easily pick it up at a supermarket and cook it on the BBQ yourself, or stop in at a restaurant like Big Esso to taste fine Australian cuisine that uses native ingredients.
Try some of our other treats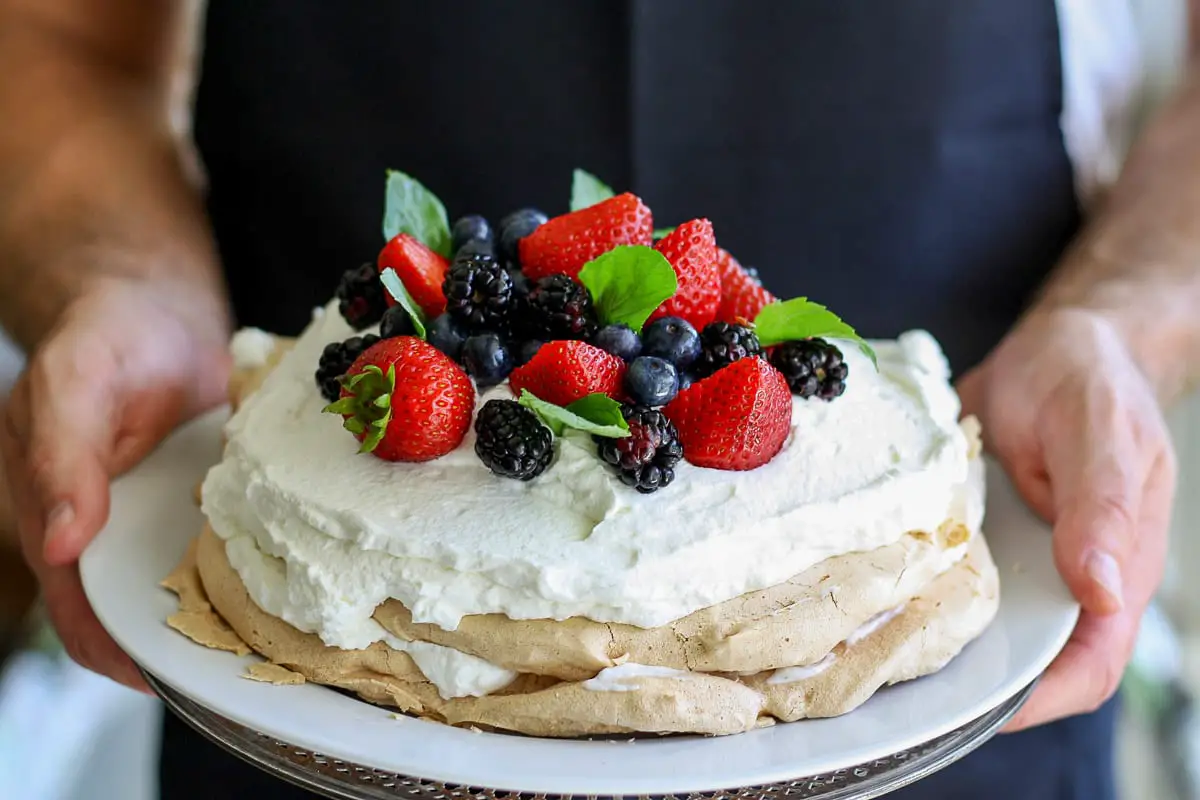 Eating the beloved kangaroo may not be high on most people's lists, but we do have some other treats that first-time visitors to Australia should try.
Lamingtons are soft sponge cakes, covered in chocolate and dipped in coconut. The best ones have a sweet raspberry jam in the middle.
While Aussies continually fight with Kiwis over the origin of pavlova, you'll still find this dessert on many Australian tables at Christmas or special occasions. A chewy meringue base is topped with thick whipped cream and fruits and shaved chocolate.
Tim Tams are now one of our most famous exports, and I could actually easily find them when we lived in the United States. These chocolate biscuits are very more-ish – I can't have them in the house anymore!
And no doubt most people have heard about Vegemite. This salty, yeast-rich spread is certainly an acquired taste. It's black colour does nothing to entice people! If you do want to try it, make sure your first time is with an Australian, who'll show you the correct way to eat it (on toast, with lots of butter and only a very thin layer!).
So, when are you coming Down Under to check out these top things to do in Australia??
AUSTRALIA TRIP ESSENTIALS
Book your flight to Australia online with Skyscanner or Kayak. I usually compare flights on the two sites to find the best deals.
Find a great hotel in Australia. Check prices on Booking.com and HotelsCombined online.
Check out the huge range of day tours throughout Australia on GetYourGuide or Viator. There's something for everyone.
A copy of the Lonely Planet guide to Australia will be handy.
One thing I always purchase is travel insurance! World Nomads offers simple and flexible travel insurance. Buy at home or while traveling and claim online from anywhere in the world.
PIN IT FOR LATER:
Planning a trip to Australia? Don't forget to save this Australia bucket list for later!