Before we went to Cuba, everyone warned us about Cuban food.
"It's terrible," they said. "You're only going to eat rice and beans and chicken."
"Cuba is not a destination for food," others said. "You're not going to eat anything worth writing home about."
Maybe it was because I'd arrived with lowered expectations and half-imagining I'd be hungry throughout our trip, but I didn't find the tasteless food that people described to me.
Is Cuba a foodie's paradise? Certainly not. But it's also certainly not the atrocity that people make it out to be. Here are some of my favourite Cuban foods that we tried during our visit.
Seafood in Cuba
One thing we easily found in Havana and Trinidad: fresh seafood at incredible prices. There were many days where fresh lobster and prawns were on our plates for both lunch and dinner.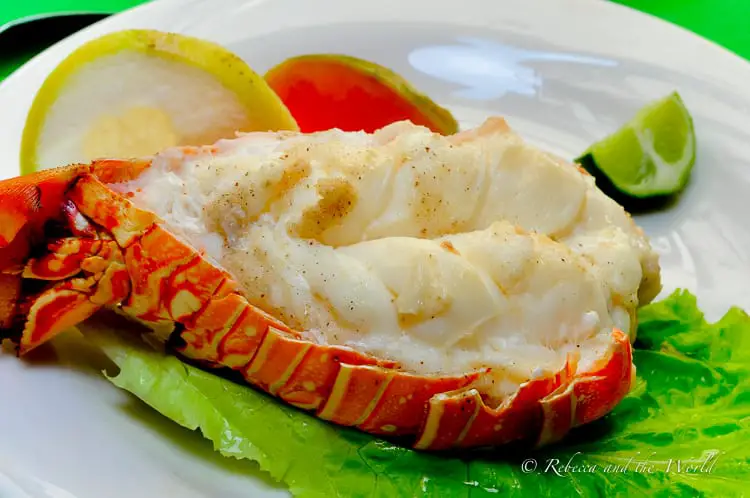 Cuban snacks
Cuba doesn't have the street food scene of, say, Mexico, but it is easy to find popular Cuban snacks as you wander around. I developed a slight obsession for the pizzas that were sold out of the windows of cafeterias in Havana. These cafeterias seemed to be the living rooms of people's houses and hygiene may have been questionable, but that didn't stop me munching on the bread-plate-sized, crispy-bottomed pizzas topped with plenty of melted cheese.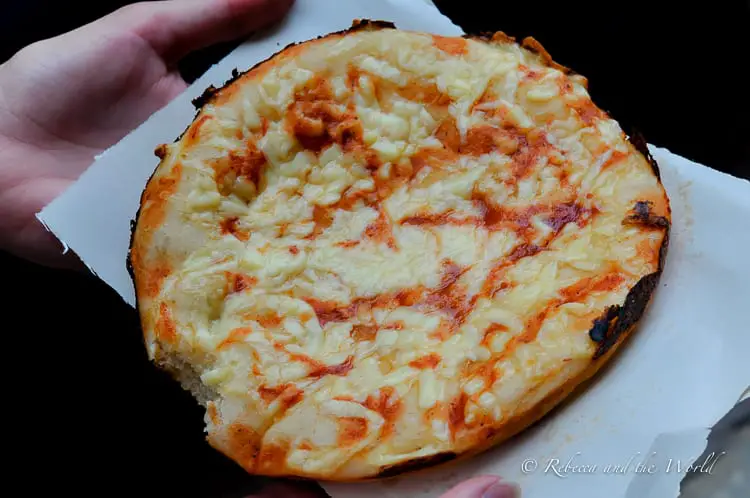 Another favourite were the ice creams we snacked on in the afternoon in Havana: fruit-flavoured ice cream sandwiched between two pieces of sugar-sprinkled sponge.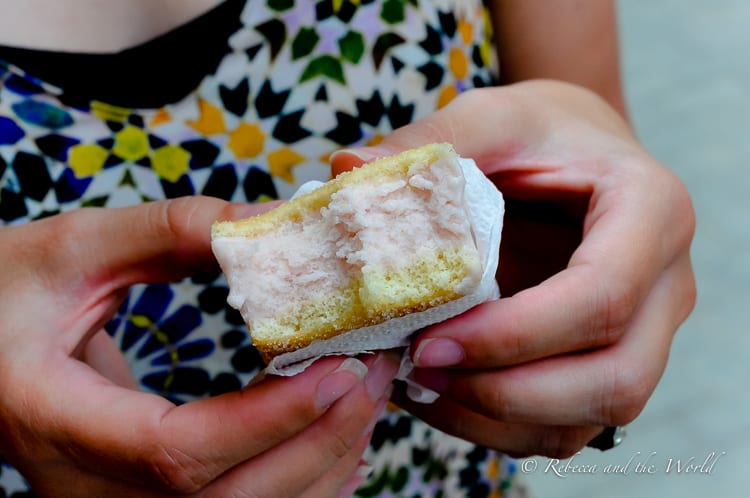 Tostones – twice-fried plantain chips – were the perfect accompaniment for an afternoon of people watching from the comfort of a bar. Make sure they're crispy on the outside, soft inside and liberally sprinkled with salt.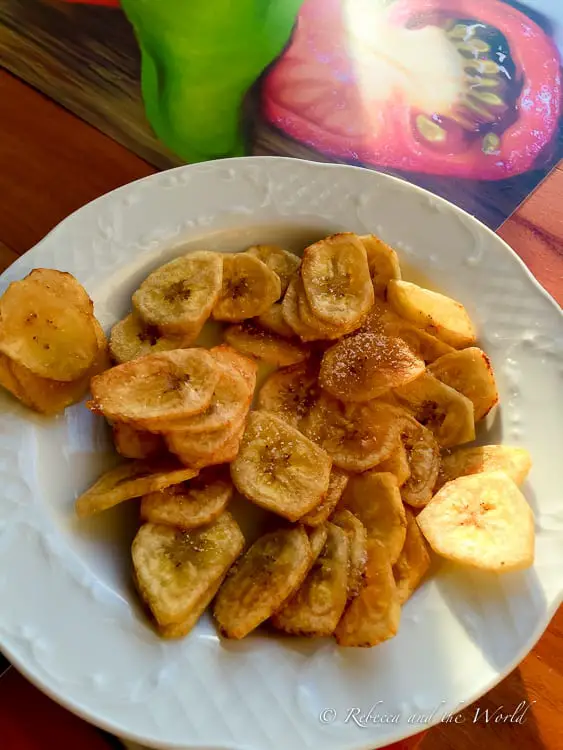 Hearty breakfasts 
For around CUC$5 (US$5) any casa particular will provide breakfast, and we usually ended up stuffed after an amazing spread of bread, honey or homemade jams, eggs, tea and strong Cuban coffee, and a fresh fruit platter.
Congrí
I'm not usually a fan of rice and beans, but the Cubans have done something pretty amazing with theirs. Flavoured with cumin and garlic and all sorts of other goodness, this is usually served as a side with most dishes in Cuba.
Las bebidas
Rum, rum, rum. One can't come to Cuba and not try the local liquid treasure. Mojitos were usually the order of the day, but my husband was also not embarrassed to be seen sipping a creamy piña colada.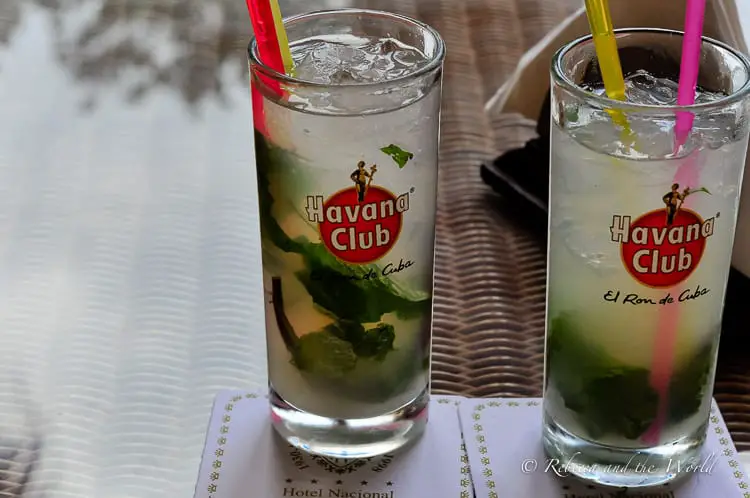 San Cristóbal Paladar

This was by far our favourite eating experience. Located in Centro Habana, we stumbled through the restaurant door just as they were about to shut up, close to starving after our journey from Trinidad back to Havana. They kindly seated us and we feasted on an enormous tasting plate and fresh (interestingly plated) seafood. This is one restaurant that can't be missed in Havana – but a reservation is highly recommended (the Obamas had just visited earlier in the week!).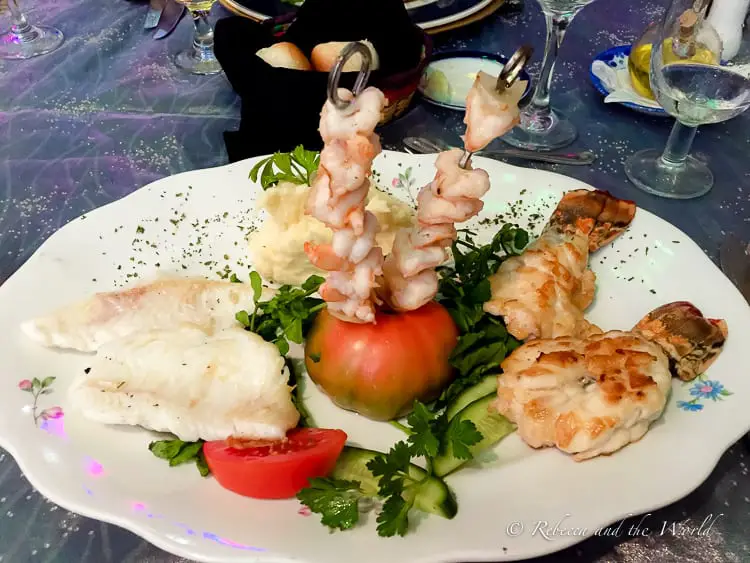 VISITING CUBA – YOUR TRIP ESSENTIALS
Have you been to Cuba? What did you think of Cuban food? What was your favourite eating experience?
This post was published in July 2016, and updated in March 2019.
PIN IT FOR LATER:
Save