Kenya offers a varied and captivating experience that satisfies every traveller's desire, from the renowned savannahs of the Maasai Mara to the pristine beaches of the Indian Ocean shoreline.
In this detailed 2-week itinerary I'll outline all the must-do activities which include unforgettable safari adventures, awesome beach destinations as well as an exciting city break in the capital, Nairobi. This proposed itinerary will hopefully make the most of your stay in East Africa's gem.
Let's dive right in, shall we? Karibu sana!
This blog post may contain affiliate links, meaning if you book or buy something through one of these links, I may earn a small commission (at no extra cost to you).
How to get to Kenya
Kenya has two main international airports:
Jomo Kenyatta International Airport in Nairobi
Moi International Airport in Mombasa
Most people fly into Jomo Kenyatta Airport as it provides the best connections and also the most flights. Most of the people who fly into Moi International Airport usually decide to start off their Kenya itinerary with a beach holiday. This is fine, however, based on my own personal experiences and also having had conversations with countless travellers, beach destinations are best visited towards the end of the trip as a relaxing "cherry on top" after having completed a comprehensive safari adventure.
When to visit Kenya
Depending on your interests and travel goals, there is no one optimum time to visit Kenya. The two main rainy seasons and two dry seasons that Kenya experiences might affect outdoor activities, wildlife viewing and the overall tourism experience. Generally speaking, the two dry seasons are the ideal periods to travel:
1st dry season (January to March): Between the light rains in November and the heavy rains in April and May, there is a brief dry period. It's an excellent time to see wildlife because the weather is generally dry and mild at this time. In national parks and reserves, it's simpler to see animals because the foliage is less dense. Many animals are giving birth during this time, so you could get lucky and view some young creatures coming into the world!
2nd dry season (June to October): This is the long dry season and basically Kenyan "winter" as the locals would describe it. It's regarded as the ideal time to go on safari and see the wildlife because of the pleasant climate. Furthermore, between July and August, the Maasai Mara experiences the famous wildebeest migration, which draws tourists from all over the world. Although it might get chilly in the mornings and evenings, the weather is normally pleasant and the days don't get too hot.
How to get around Kenya
Short trips around Nairobi….
Uber will definitely be your best bet. It's the safest and most cost-effective option. The only thing you'll need is a sim card, which you can either get at the airport or you can visit one of the many shopping malls in Nairobi. Personally I prefer using Safaricom as it has the best connectivity and buying internet bundles are super affordable (1GB for 99 Kshs, which is about US$0.70).
If you feel adventurous, you can also use motorbikes, or locally known as boda bodas. They are in abundance here in Nairobi and quite cheap, however, it's not the safest option to get around. I'd recommend this only for very short trips, however, for anything longer than a kilometre, Uber will be your best option!
Day trips around Nairobi….
Hiring a private driver is the most practical option. Once you agree a daily rate with them, the driver can pretty much stay with you, wait for you while you're doing various activities, and then take you back to your hotel/Airbnb. It's super flexible and although a little pricier than the Uber route, you'll have less stress and fewer worries about someone running up your tab because you might want to spend a few more hours outside exploring.
Insider tip: Personally, I tend to hire Paul, one of the local drivers who has his own car and has extensive experience taking clients to various destinations. As I run an Airbnb, I work with tourists and explorers on a daily basis and they all have nothing but amazing things to say about him. You can also find him featured in the popular YouTube channel Fernweh Chronicles here. His contact information is in the description of the video.
For your safari trip…
Definitely go with a professional safari company. The guides and drivers who work for these companies are highly knowledgeable, take care of all the practical things like paying park fees, have lots of experience and know exactly how to get you from A to B, while maximising your chance of wildlife encounters and providing a comfortable travel experience.
There are lots of safari companies out there, so a simple Google search will provide you with lots of info. I've also outlined below some of the most popular international and local travel companies:
International safari companies
Local safari companies
Companies are usually very flexible and you can either create your own custom itinerary or join a group tour. Going solo is usually more expensive, however, you'll have complete freedom over how you spend your time, can make last-minute changes to your itinerary if you feel like it and are generally more in control of your trip.
2 weeks in Kenya
So, now that we've covered the basics, let's jump into the 2-week Kenya itinerary!
Summary of itinerary
Day 1: Arrive in Nairobi via JKIA
Day 2: Explore Nairobi
Day 3: Visit to Lake Naivasha
Day 4: Maasai Mara
Day 5: Maasai Mara
Day 6: Maasai Mara
Day 7: Maasai Mara
Day 8: Tsavo National Park
Day 9: Tsavo National Park
Day 10: Diani Beach
Day 11: Diani Beach
Day 12: Diani Beach
Day 13: Lamu
Day 14: Nairobi
Day 1: Arriving in Nairobi
Once you arrive at JKIA, it's usually a good idea to take it easy the first day and get used to the city. Day 1 can be used for light exploring, perhaps getting a sim card so that you'll be well connected for the rest of your stay and will also be a good opportunity to go out for dinner at one of Nairobi's popular restaurants.
If you arrive in the morning, you can even start exploring right away. I'd recommend visiting the Giraffe Center as one of the first trips, as it's quite easy to get there and not very time consuming. Combining it with a late lunch at Boho Eatery would be an amazing way to kick off your Kenya adventure!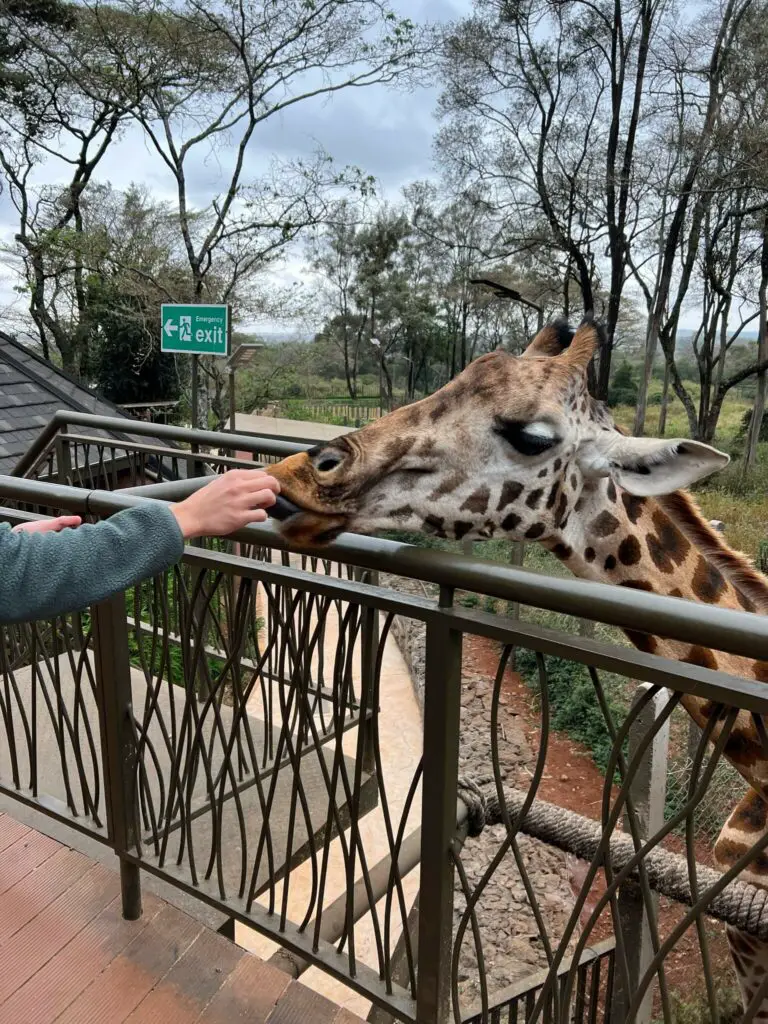 Day 2: Exploring the city
This is where the fun begins. If you are interested in the lesser-known, more "real" aspects of Nairobi life, I'd go on an authentic Nairobi city street tour hosted by former street kids. The social enterprise is called Nai Nami and empowers former street kids to tell their stories about growing up on the streets of Nairobi. Having lived in Nairobi for a long time, I've only recently gone on this tour and learned so much!
David Sheldrick Wildlife Trust is another place that should be on your list. It's a very popular tourist destination where you can watch baby elephants get nursed and taken care of – these are babies whose mothers have been killed by poachers. It's an amazing sight to see and quite popular!
Pro tip: Make sure to book this well in advance as spots are usually booked out months in advance!
If you're a history buff then I'd definitely add the Nairobi National Museum to your list. The Nairobi National Museum, one of the most well-known museums in the country, exhibits Kenya's enormous cultural and natural history. It was established in 1910 and is one of the oldest museums in East Africa.
Another museum you'll have to visit is the Karen Blixen Museum. The museum focuses on the renowned Danish author Karen Blixen and provides information about Karen Blixen's life as a coffee plantation owner here in Kenya. If you're a fan of Karen Blixen's book or the movie "Out of Africa" (starring Meryl Streep), you should definitely add this to your list of things to do in Nairobi!
Where to stay in Nairobi
There are plenty of great accommodation options in Nairobi, it all depends on the budget you have available. I've listed some of the most popular stays below:
Luxury: Tribe Hotel
High end: Best Western Westlands
Budget: Edaala Comfort Cottage Rooms
Day 3: Visit to Lake Naivasha
I added Lake Naivasha to the list because it's a personal favourite. Some like to head straight to the major national parks, however, I find Naivasha to be a little bit underappreciated as you can have an amazing time there and see great wildlife. Here are some of the activities you can do while in Naivasha.
Visit Crescent Island
On the east shore of Lake Naivasha, Crescent Island is a tiny slice of paradise. It's frequently referred to as "Naivasha's best-kept secret". The island is ideal for nature walks, wildlife viewing and bird watching. A close-up view of the island and views of local wild species including hippos, zebras and giraffes can be seen on boat trips on Lake Naivasha. Please be aware that the only way to get to the sanctuary is by boat, which costs about USD$30 roundtrip, but it's advised to have a look at the latest rates on the sanctuary's website.
Spend a day hiking at Mount Longonot National Park
If you appreciate hiking as much as I do, then this should be on your list. It takes roughly five hours to complete the well-marked track. The trek to the mountaintop and along the crater's rim is the park's main draw. It provides stunning views of neighbouring hills, the Great Rift Valley and Lake Naivasha.
Hell's Gate National Park
A picture of stunning scenery and riding among wildlife comes to mind when you think of Hell's Gate. That and so much more can be found in this national park. I went to the park almost every weekend for the three months I lived in Naivasha. I was drawn to it because of its distinctiveness, and writing this piece makes me want to go back. Although a game drive is an option, cycling through the park is highly advised. In ways you can't imagine, it draws you closer to nature.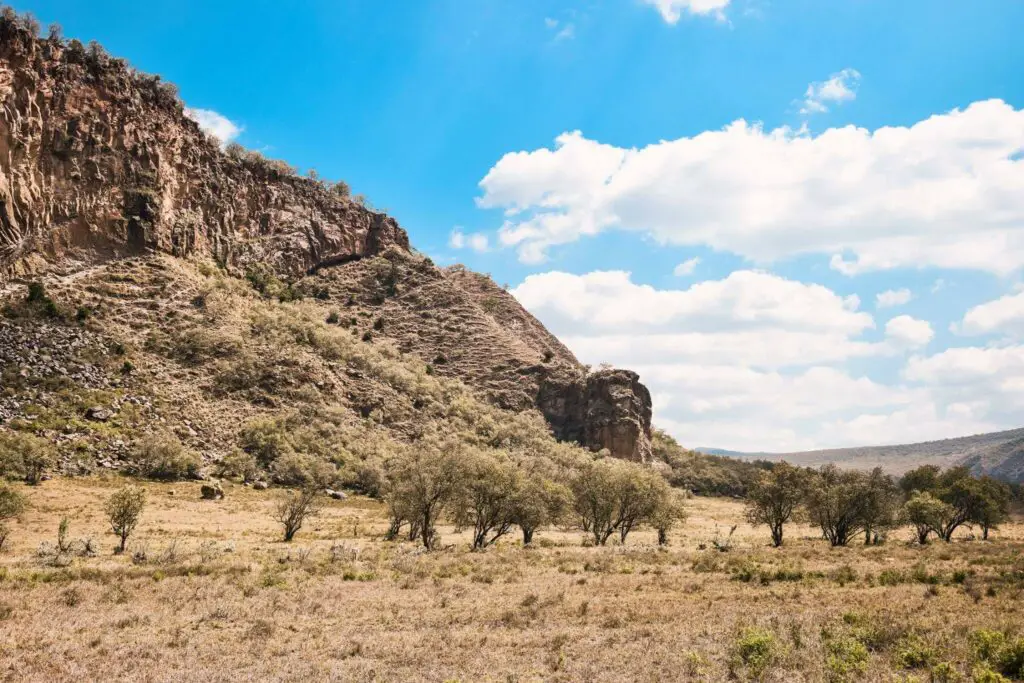 Days 4-7: Head to Maasai Mara
Next on the list is probably the highlight of the entire trip when it comes to wildlife viewing.
Due to its diverse range of animals, breathtaking landscapes and cultural value, this national park provides a compelling experience.
The Mara is well known for having a wide variety of animals as well as for hosting the famous Great Migration. Millions of wildebeests, zebras and other species traverse the Serengeti-Mara ecosystem in search of new grazing land during the yearly Great Migration, which is a stunning display. It's a one-of-a-kind chance to see one of the most amazing natural phenomena in the world.
It is also home to the "Big Five" (lion, elephant, buffalo, leopard, and rhinoceros) as well as a large number of other species.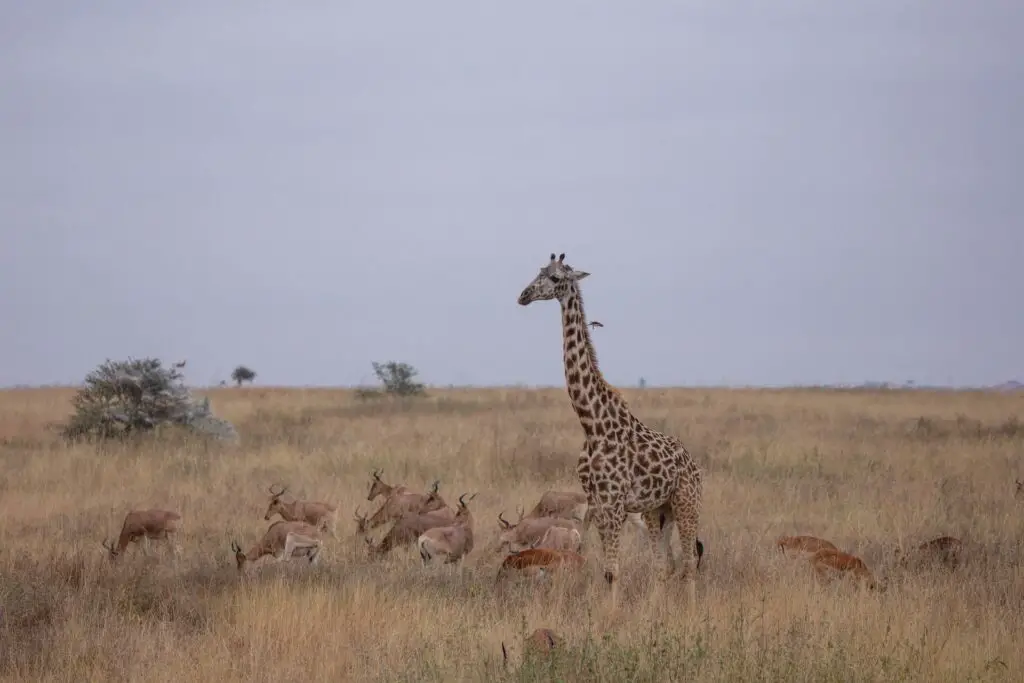 Where to stay
Kichwa Tembo Camp
Saruni Mara
Governors Camp
Mara Explorer Camp
Angama Mara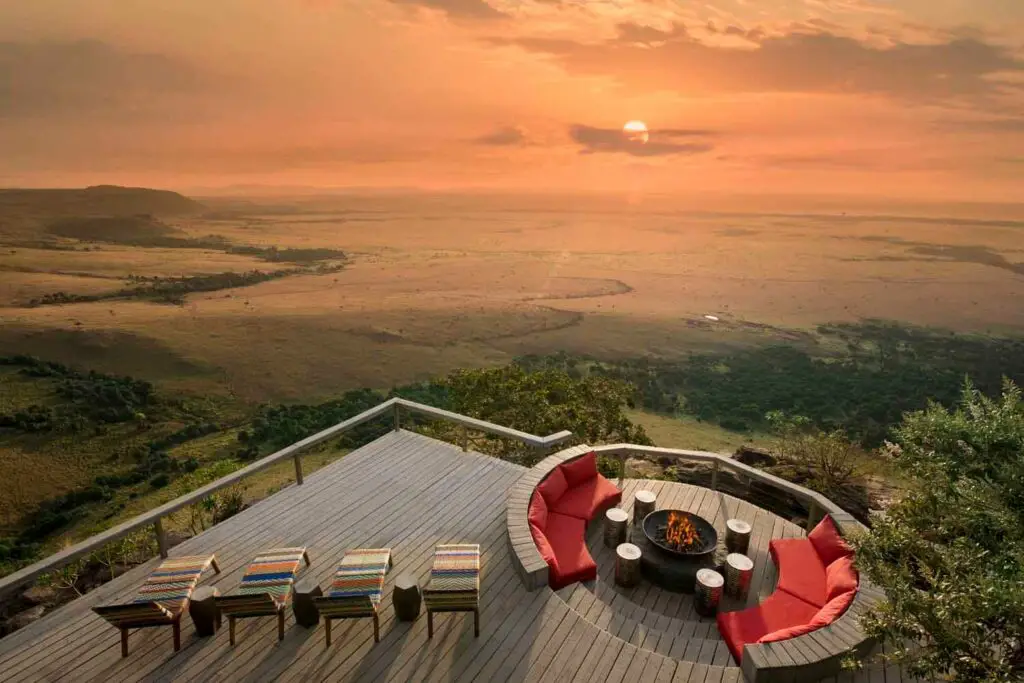 Pro tip: If you're not a fan of spending many hours in the car and want to save some time, you can also fly to the Keekorok Airstrip. It might be a bit pricey but if you're on a tight schedule, I'd definitely consider it.
Days 8-9: Tsavo National Park
Tsavo National Park, which is split into East and West, calls with its wild beauty and appeal, making it an alluring location for nature lovers and explorers alike. You can experience a true African safari in the huge stretches of Tsavo East and its rocky terrain, where you can see a wide variety of species against the striking backdrop of the Yatta Plateau.
Tsavo West is home to stunning settings like the Mzima Springs, where clear waters flow amid thick flora and draw a variety of species. The park is also a hotspot for hiking and geological study thanks to the Shetani Lava Flows and the charming Chyulu Hills.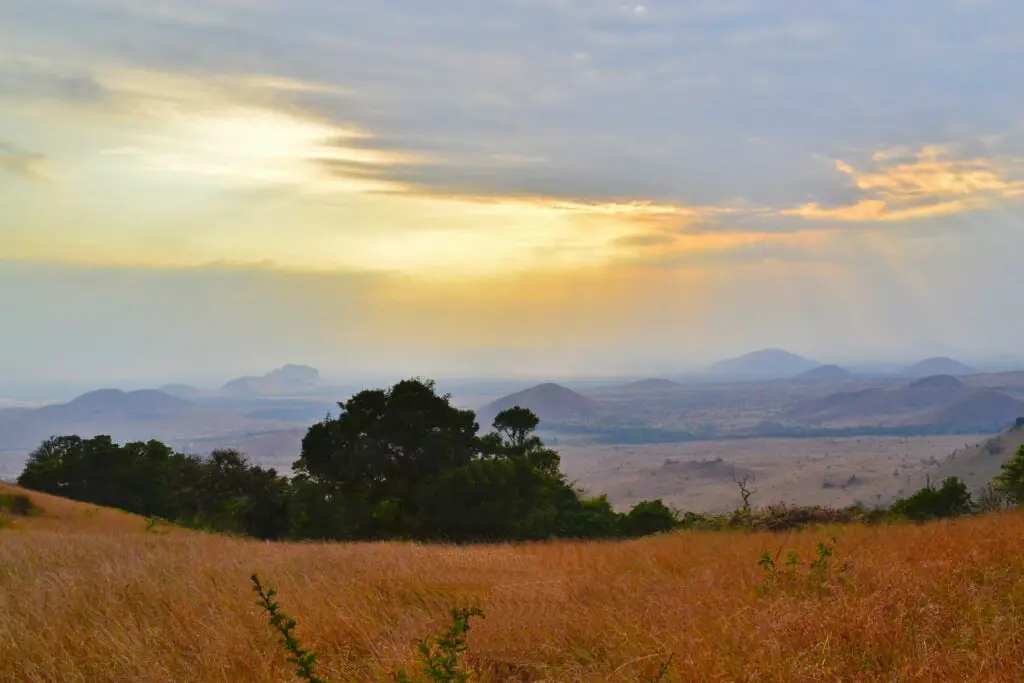 Where to stay
There are various great places to stay during your Tsavo trip. I've listed below some of the best-rated camps:
FInch Hattons Luxury Camp
Salt Lick Camp
Ashnil Safari Camp
Pro tip: Alternatively you can switch Tsavo National Park with Amboseli, if you prefer. Tsavo lies right in the middle between the coast and Nairobi, hence why it's a convenient destination in the itinerary. Because Amboseli is a little further away, I'd add an extra night to make sure you get the most out of your Amboseli experience.
Days 10-12: Diani Beach
After a busy week of wildlife viewing at the Mara and Tsavo, I always recommend visitors to set aside a couple of days for a relaxing time at the beach.
Daini Beach has won various awards in the last couple of years for being the best beach destination in Africa. Due to its pristine beach and abundant marine life, it serves as both a getaway and a hotspot for water activities including snorkelling, scuba diving, kite surfing and deep-sea fishing. I've listed below a few recommendations of how you can best spend your time in Diani.
Relax by the white sand beach
Sometimes doing nothing is just as good as doing something, especially if you've just come back from a week of safari. Diani is the best spot to just sit by the beach, read a book, listen to some music and just let the day go by.
Go Scuba Diving/Snorkelling
If you are into some adventure, then I'd definitely recommend scuba diving in Diani Beach. I obtained my PADI Open Water Diver certification earlier in the year and had an absolute blast doing it. The place I'd recommend is Diving the Crab. Their instructors are super professional and they always have the most-up-to date equipment at hand.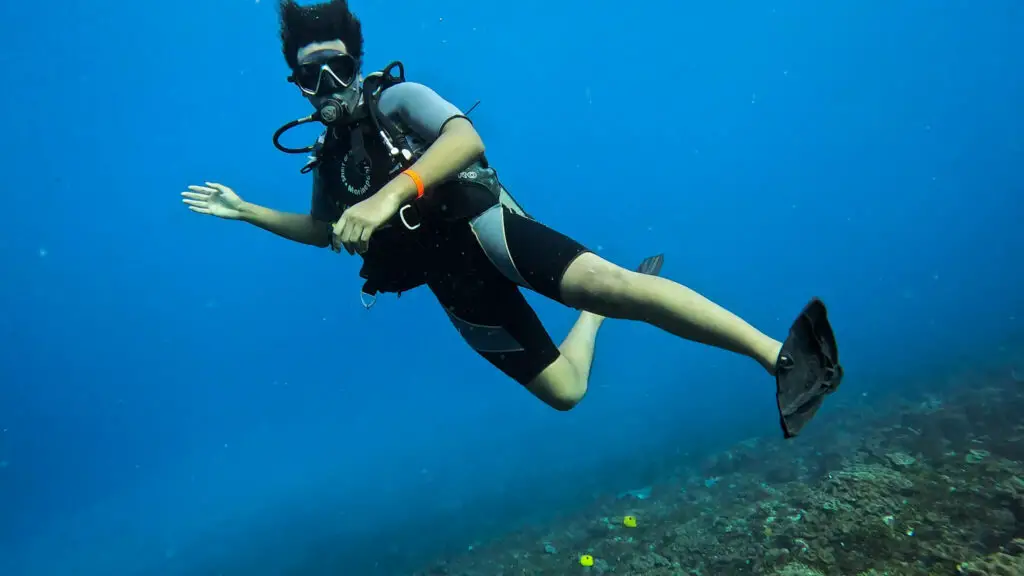 Have lunch at The Salty Squid
The Salty Squid is a popular beach restaurant and personally my go-to place when in Diani. Their food is delicious and they also have great outdoor seating right by the beach where you can spend a day working and enjoying the views of the ocean. Their wifi speed is quite good too!
Have dinner in an actual cave
Ali Barbours cafe restaurant is a must-do when in Diani. The setting is quite unique as you're having dinner in an actual cave. The ambience is quite nice and romantic which makes it the perfect place to go for dinners, especially if you are travelling with your significant other.
Where to stay in Diani Beach
Diani offers a wide range of accommodation options such as luxury resorts, boutique hotels and beachfront cottages. When I go, I usually stay at self-catering accommodation due to the flexibility it provides.
Places I would recommend are:
Amani Luxury Apartments: Spacious self-catering apartments which are actually quite affordable. Due to its popularity it's wise to book early, especially if you're planning to visit during the high season.
Swahili Beach: High-end luxury resort with excellent facilities.
Diamond Leisure Beach and Golf Resort: If you're into golfing, then this is the best place to stay. Not as pricey as Swahili Beach but still quite luxurious with excellent facilities.
Day 13: Lamu
Lamu is a lovely island off the coast of Kenya where ancient traditions and stunning nature combine to create an exceptional vacation destination. Lamu is a place where time seems to have stopped in the midst of stunning natural scenery. The lengthy Swahili cultural past is preserved there.
This East African treasure, with its beautiful beaches, magnificent architecture, and courteous hospitality, is for anyone looking for a real and immersive Swahili experience.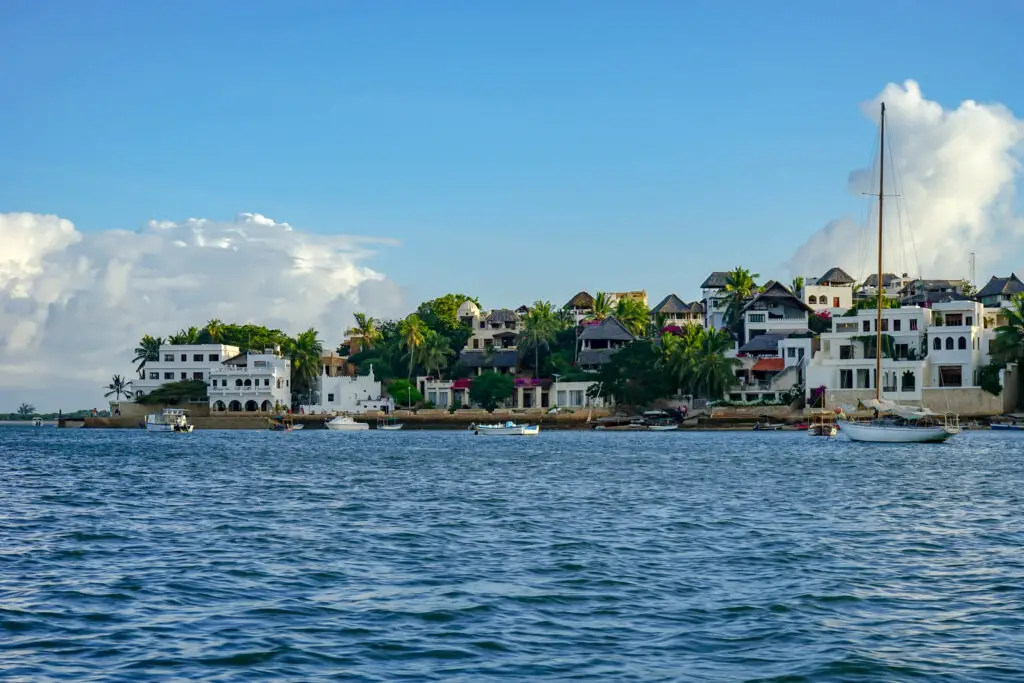 There's no shortage of things to do in Lamu.
However, there are two things everyone NEEDS to do when in Lamu:
Visit the Lamu Museum
One thing I'd definitely recommend is to visit the Lamu Museum. The museum houses a collection of the island's extensive history, cultural legacy and maritime customs. It's set in a gorgeously restored Swahili structure that displays the unique architectural design of the island.
Take a dhow ride (traditional Swahili sailboat)
The other must-do in Lamu is to take a dhow ride around the Lamu archipelago. There are various tour operators who offer such rides, which are quite amazing! You'll set sail early in the morning and spend a couple of hours on a dhow taking in all the beauty that Lamu has to offer. The people working on the boat will also prepare fresh seafood, which is absolutely delicious! This is a must do activity for anyone visiting Lamu.
I would usually do the dhow ride early in the morning so that you can catch your flight back to Nairobi late in the afternoon. To save time, you'll be able to also take your luggage with you so that you don't have to go back to the hotel.
Pro tip: Make sure to let the dhow operator know when you have to be at the airport so that they time their ride in accordance to the tide. The last time I was there I almost missed my flight because we mistimed our schedule and had to wait until the tide was high enough to reach the part of the island where the airport is located.
Where to stay
Lamu House: Small boutique hotel in the heart of Lamu town
The Majis Resort: A luxury beach hotel, located on Manda Island in the Lamu archipelago, where you have panoramic views of Lamu Island and the Ras Kitau beach
Various Airbnbs: Lamu is also home to various great Airbnbs. You can either stay in Lamu town, or in the more secluded Shela beach which is only a short boat ride away from the main town.
Day 14: Nairobi
This is the last leg of the 14 day itinerary. It's usually most practical to return to Nairobi as Jomo Kenyatta airport has the best international flight connections.
If your flight home is late at night, make sure to leave Lamu on the morning flight. Domestic flights can sometimes be unpredictable (including unexpected delays) so make sure to give yourself enough time between the Lamu to Nairobi flight and your flight back home.
Practical information
Kenya visa requirements
An Electronic Travel Authorization (ETA) is required to enter Kenya for tourism-related purposes. By completing a very easy online eVisa application, applicants can get a Kenya Electronic Travel Visa. Kenya's ETA is good for either 90 or 30 days, depending on the application type. In two to three days, applicants might receive an approved Kenya ETA. Passports must be valid for at least six months from the date of entry.
Before applying, please review the list of nations eligible for Kenya ETA.
Is Kenya safe?
I've been living in Kenya on and off since 2009 and believe it's quite safe. When going on safari I don't think there is anything to worry about when it comes to safety. The camps, their guards and drivers are all very professional and know the dos and don'ts when viewing wildlife. Therefore it's always good to listen when they give instructions on how to behave during a safari and during a wildlife encounter.
When exploring Nairobi make sure you are always aware of your surroundings. Avoid crowded areas as this is where you will usually encounter pickpockets. Always stay in safe areas of town after dark i.e. I would personally avoid the CBD after dark, but areas such as Westlands, Lavington, Gigiri and Karen are usually very safe.
Political demonstrations do happen from time to time so it's good to check your country's government warnings before travelling. Here's a link to Australia's advice on travelling to Kenya, as well as the United Kingdom and the United States.
---
About the author
Sidney is the founder of Discovering Kenya, a Kenyan travel blog that focuses on providing travel guides to anyone interested in visiting Kenya. He is passionate about Kenyan tourism and showcasing Kenya's natural wonders to the world. In his free time he loves spending time in the ocean either by scuba diving or kitesurfing. Find him on Instagram and Facebook.