Wondering where to go in Argentina? Here, I'm sharing my absolute favourite places to visit in Argentina, from cities to natural beauties, from Patagonia to the desert.
Most travellers end up in Buenos Aires when they visit Argentina. In fact, you probably can't avoid it – most (if not all) international flights land here first. Logistics aside, it's also a city that draws people in with its beautiful architecture, seductive tango and endless nightlife, and many people who only have plans to stay a few days can find themselves here for weeks.
But Argentina is vast – it's the 8th largest country in the world – and if you want to see and experience its snow-capped mountains, rushing waterfalls, moon-like landscapes, delicious wines and crystal-clear lakes, then you have to get out of Buenos Aires and head to some of the other incredible places across this immense land.
After living in the country for almost two years, here are 15 of my favourite places to visit in Argentina.
This blog post may contain affiliate links, meaning if you book or buy something through one of these links, I may earn a small commission (at no extra cost to you).
Map of the best places to visit in Argentina
Buenos Aires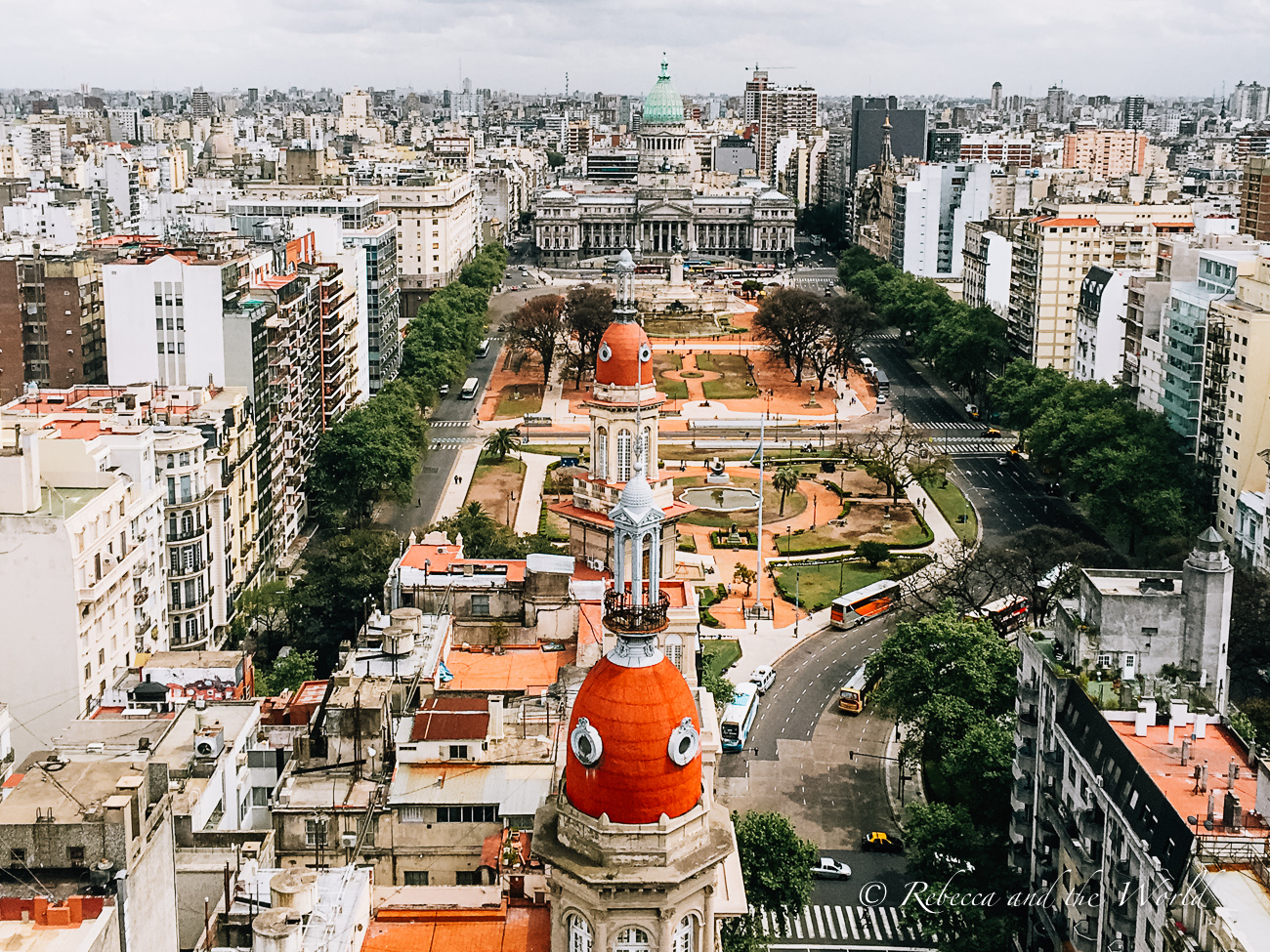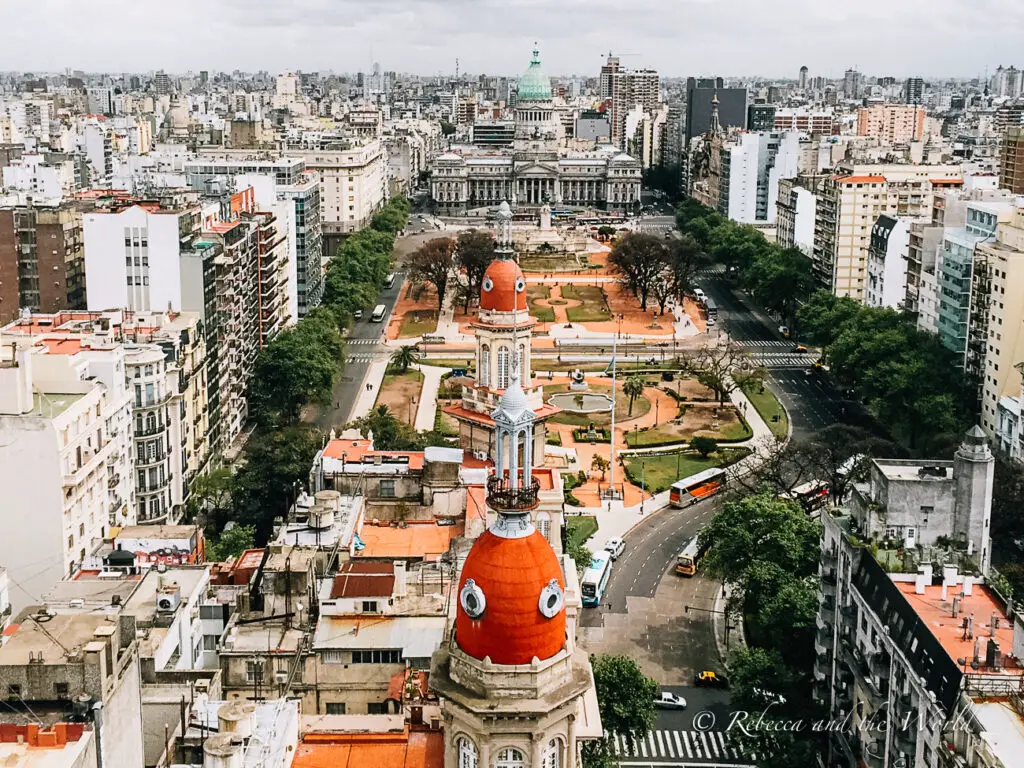 The seductive capital of the country and the most European of all the cities in South America, it's easy to fall under Buenos Aires' spell. Start your Argentina trip here to explore stunning architecture, eat juicy steak, drink full-bodied wines and watch an intimate tango show.
For a day-by-day Bueno Aires itinerary, follow my checklist for 3 days in Buenos Aires.
The architecture in Buenos Aires is dazzling, and just walking along the streets will make you gasp in delight. Head inside historic buildings like Palacio Barolo, Teatro Colón and El Ateneo Grand Splendid. Consider booking a guided tour so you can squeeze in all the key sites.
Buenos Aires' love of art and culture is on display in many of its museums, including the Museo Nacional de Bellas Artes and the Museo de Arte Latinoamericano de Buenos Aires.
Step back in time in the antique shops that line San Telmo's cobblestoned streets. Every Sunday the entire neighbourhood comes alive with a huge street market. Plan your visit so that you have a Sunday in Buenos Aires just so you can experience this market.
If you want a custom leather jacket made, stop in at one of the many tailors in Buenos Aires (check out my guide here to the best shopping in Buenos Aires). Do this at the start of your trip, as a leather jacket can usually be turned around in a rapid 24-48 hours.
No Argentina visit is complete without food, and the city is full of restaurants for all budgets as well as many secret bars. To learn about the culture of Argentina, sign up for a food experience with Steaks by Luis or The Argentine Experience. Or, consider a gourmet food tour with a market visit, dulce de leche tasting and dinner.
End the night with a tango show. I recommend Bar Sur for its intimate setting. The lavish Faena Hotel has a raunchy Rojo Tango performance – and the hotel itself is worth checking out for its eccentric design.
Here's more Buenos Aires inspiration:
Where to stay in Buenos Aires
The city has a plethora of places to stay, including:
Mendoza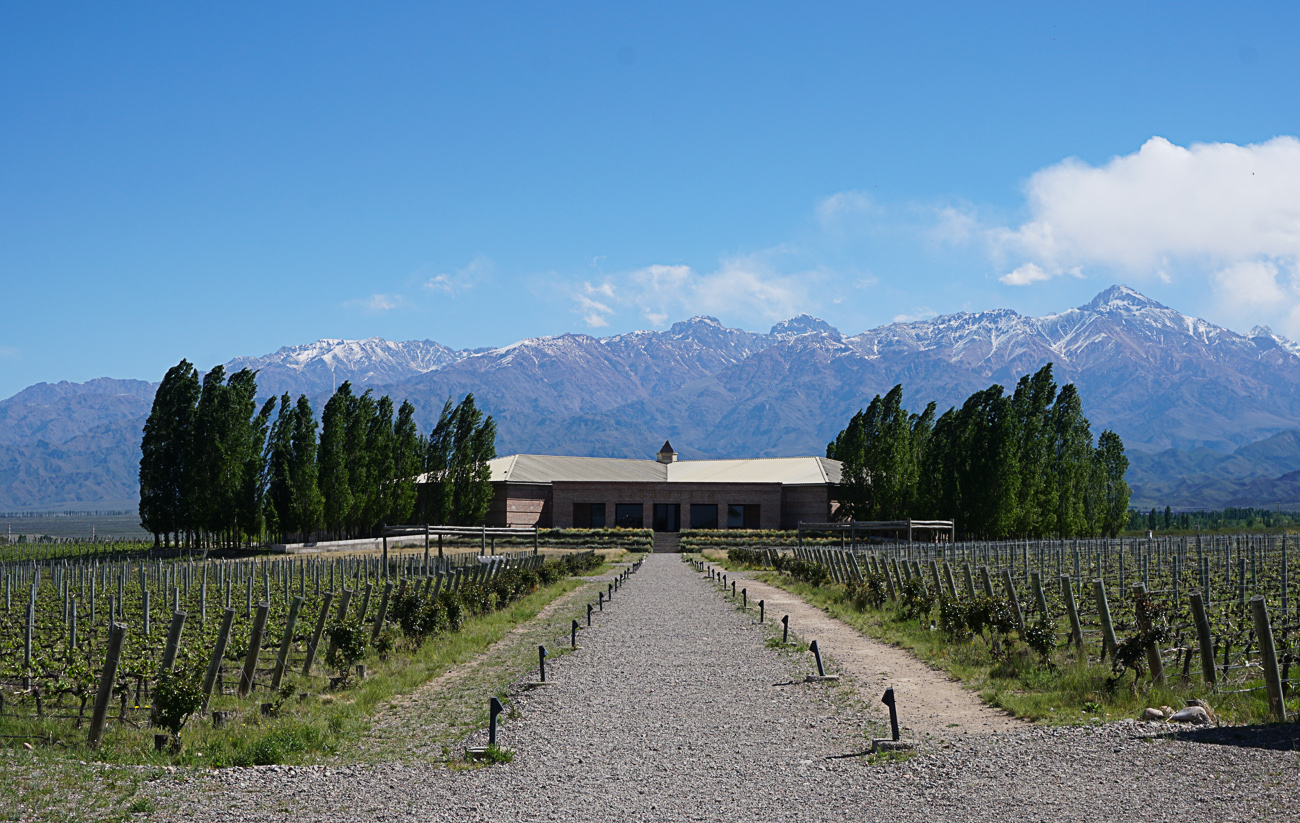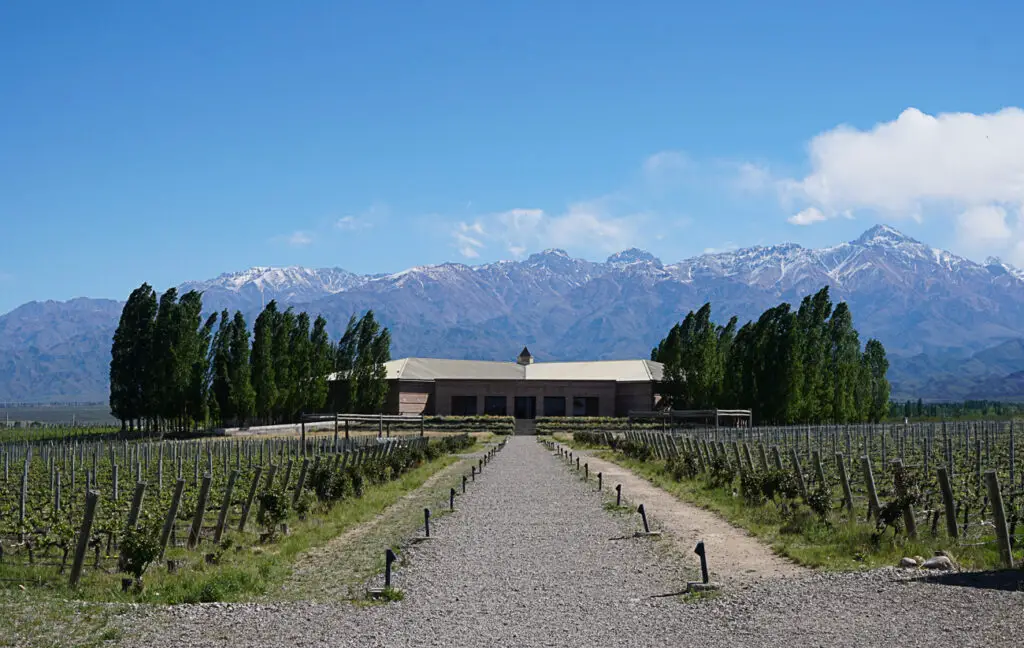 If you like wine, then one of the best places to visit in Argentina is Mendoza. Home to Argentina's famous Malbec varietal, in a few days you can easily visit several wineries, many of them set against the beautiful backdrop of the Andes.
There are three different wine regions: Maipú, Luján de Cuyo and Uco Valley. Maipú is the closest to Mendoza city and therefore easier to visit, but it's well worth going out further to taste wine in the stunning Uco Valley.
To explore the wineries, you can rent a bike, hire a private driver or your own car (drink responsibly!) or grab a ticket for the hop-on, hop-off Bus Vitivinicola. We had fun doing a guided winery tour by bike.
When wine gets too much (but does it ever?), Mendoza is also one of the top Argentina destinations for adventure, and there's rafting, climbing and other outdoor adventures. Or you can explore the city's museums, churches and plazas.
Foodies will delight in the many options available, including two restaurants owned by Francis Mallmann, South America's most well-known chef.
Where to stay in Mendoza
Bohemia Hotel Boutique is located in the quiet residential streets of Mendoza, yet still close to the main areas. | Book your stay on Booking.com or HotelsCombined
Bariloche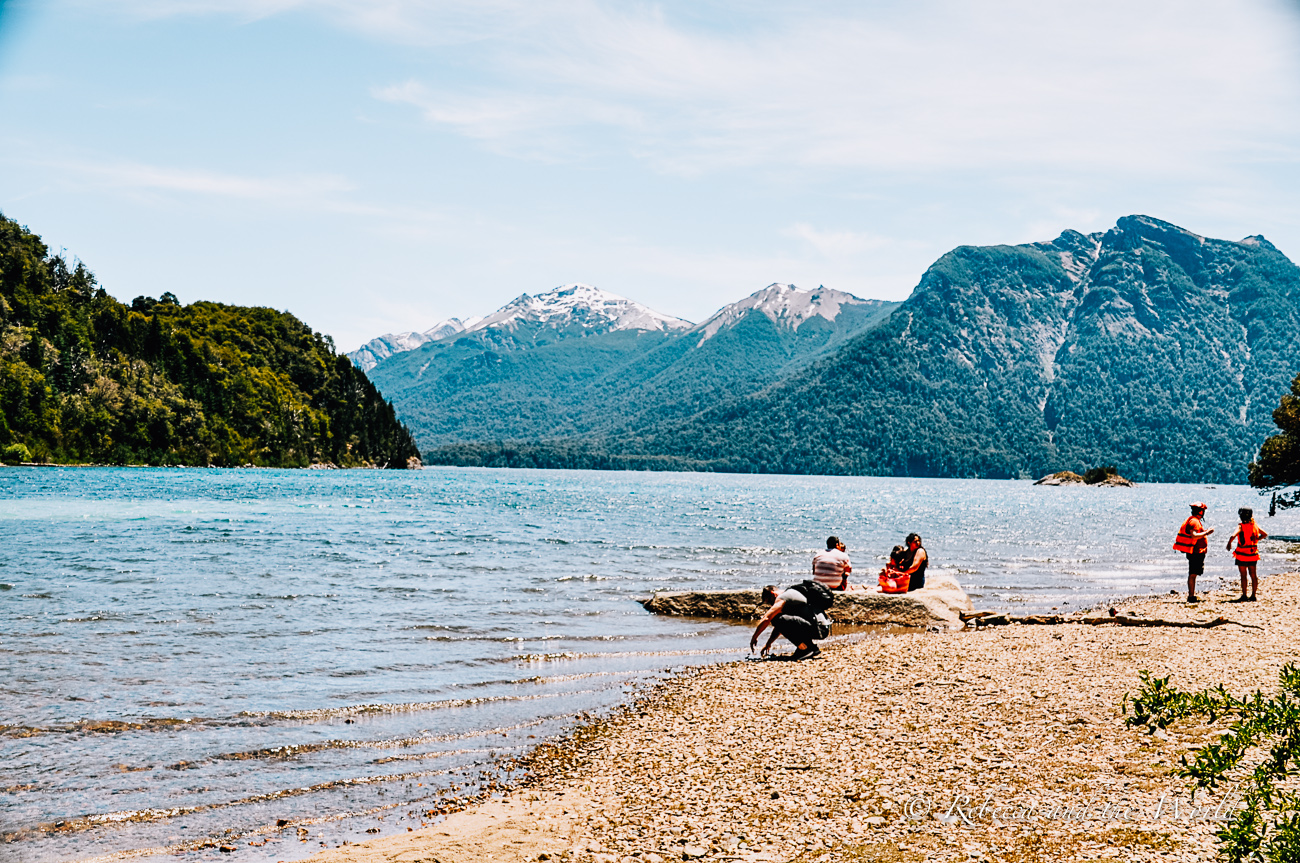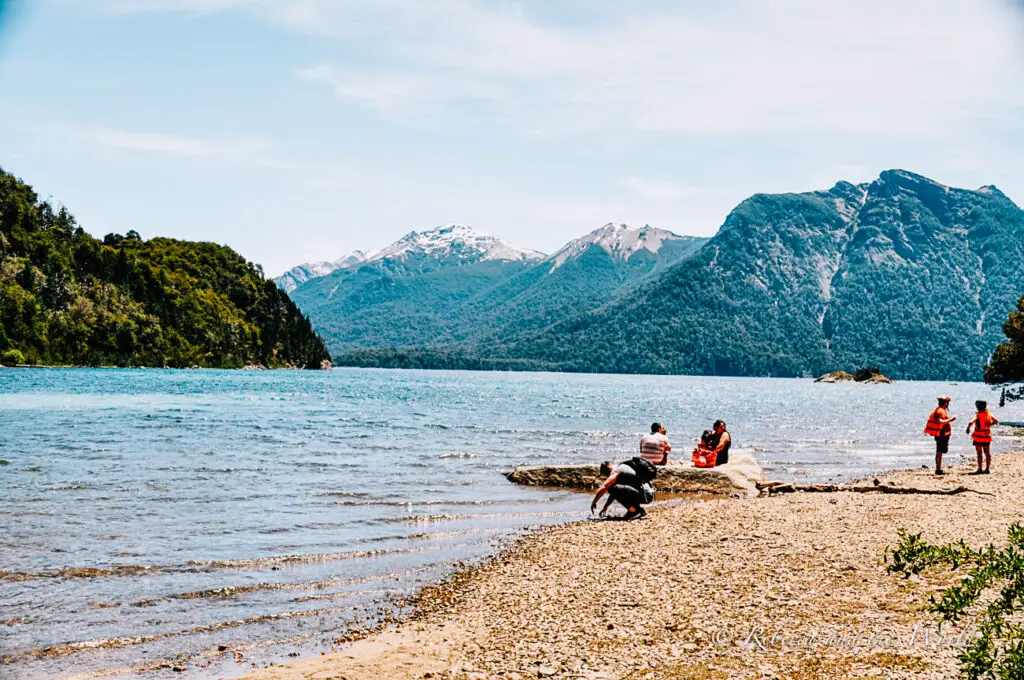 Located in northern Patagonia, Bariloche is popular year-round, with visitors flocking here for skiing, mountain biking, hiking and fishing.
If that all sounds a little too adventurous, Bariloche is also one of the best places in Argentina for chocolate, and it's easy to spend hours tasting the various chocolates and ooh-ing and ahh-ing over the imaginative window displays. Rapa Nui, Argentina's most popular chocolate brand, is a must, and I dare you not to bring home boxes of chocolate.
Base yourself here and rent a car to drive the Ruta de los Siete Lagos (Road of the Seven Lakes). The 110 kilometre route is a spectacular journey that winds through – you guessed it – seven lakes.
Just two hours by bus from Bariloche is El Bolsón, a hippy town where you can taste local craft beers and sample vegetarian and vegan food.
Where to stay in Bariloche
Design Suites Bariloche has spacious rooms with views of the lake and the surrounding mountains. | Book a room online today with Booking.com or read reviews of Design Suites Bariloche online
San Martín de los Andes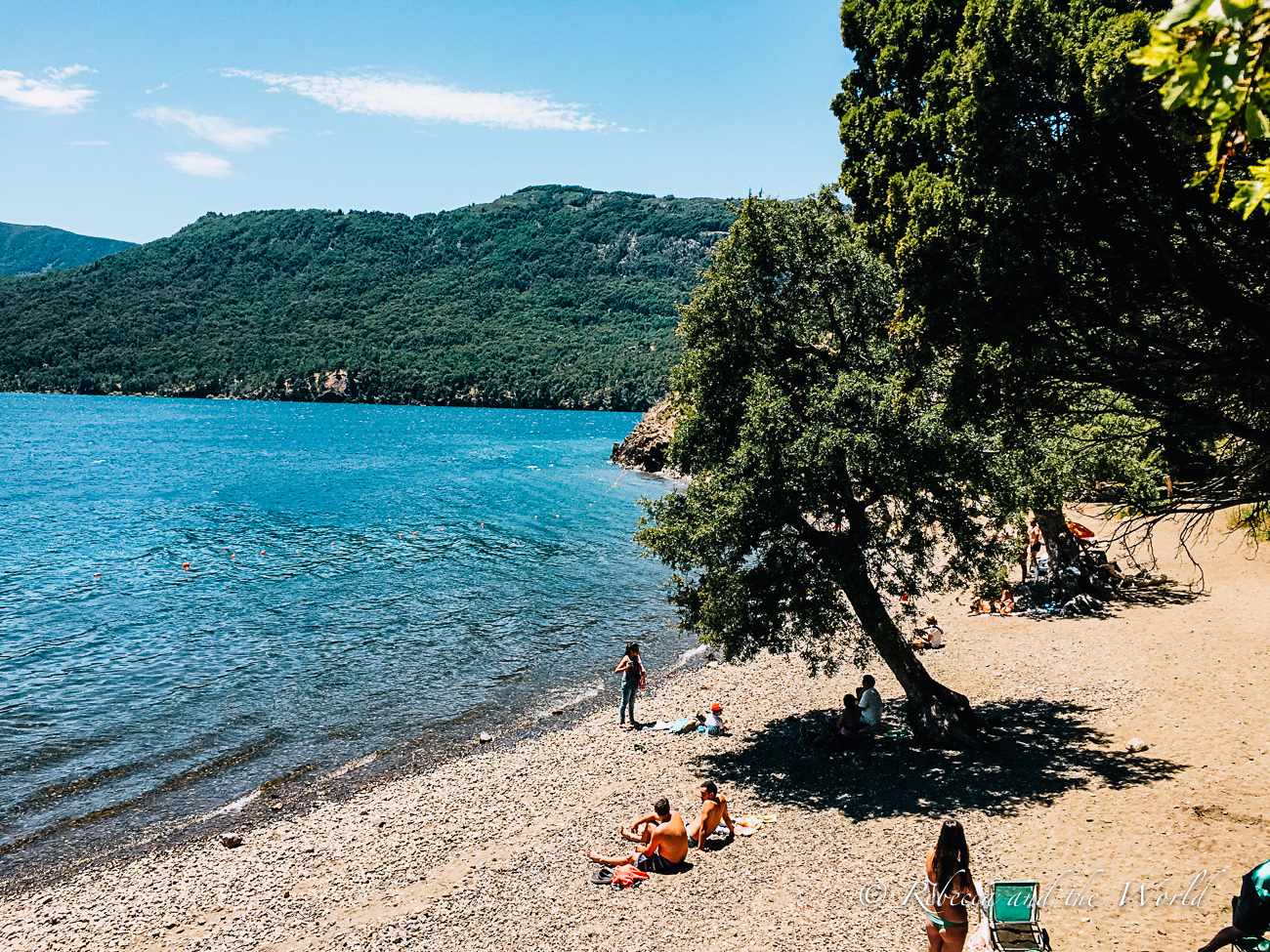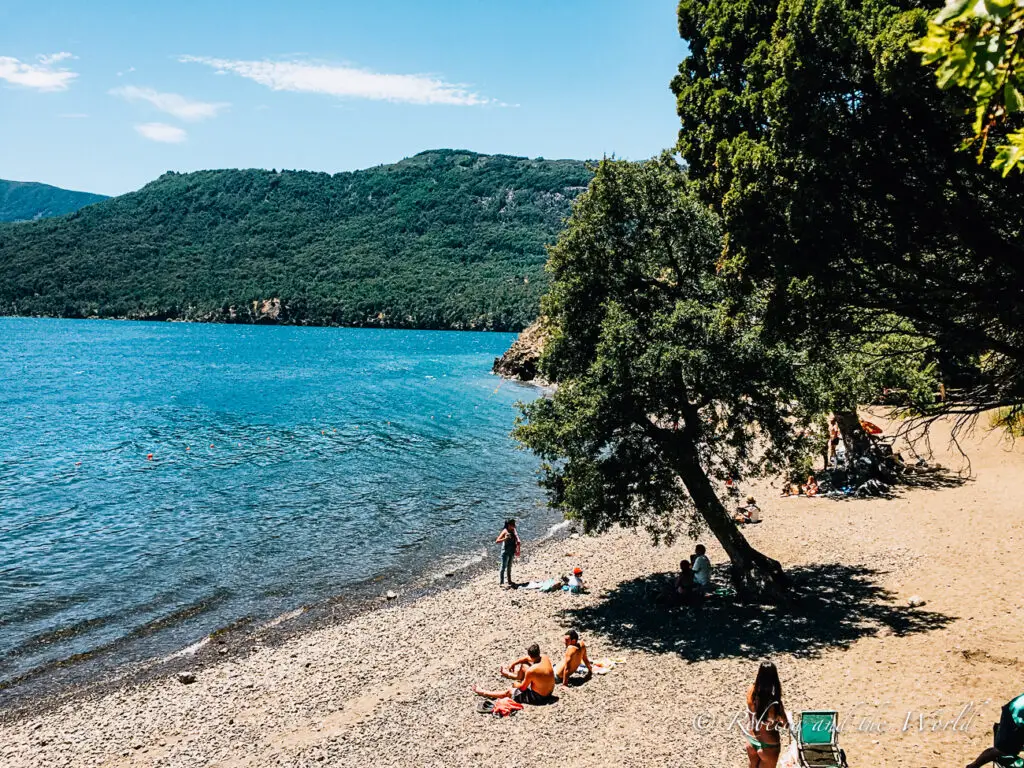 You could be forgiven for thinking you'd somehow stumbled into a quaint Swiss ski village when you turn up in San Martín de los Andes. It's one of the most unexpected places to visit in Argentina!
Wander around town, take a boat trip on Lago Lácar or head to Playa Catritre and spend the afternoon at the beach alongside Lago Lácar.
Where to stay in San Martín de los Andes
We had a comfy stay at Hosteria La Posta Del Cazador. It's in a great location, just a hop, skip and jump from Lago Lácar. This Alpine-style hotel is family-owned and operated, and has a snack bar available all day. | Check rates and availability at Booking.com or HotelsCombined online now
Ruta de los Siete Lagos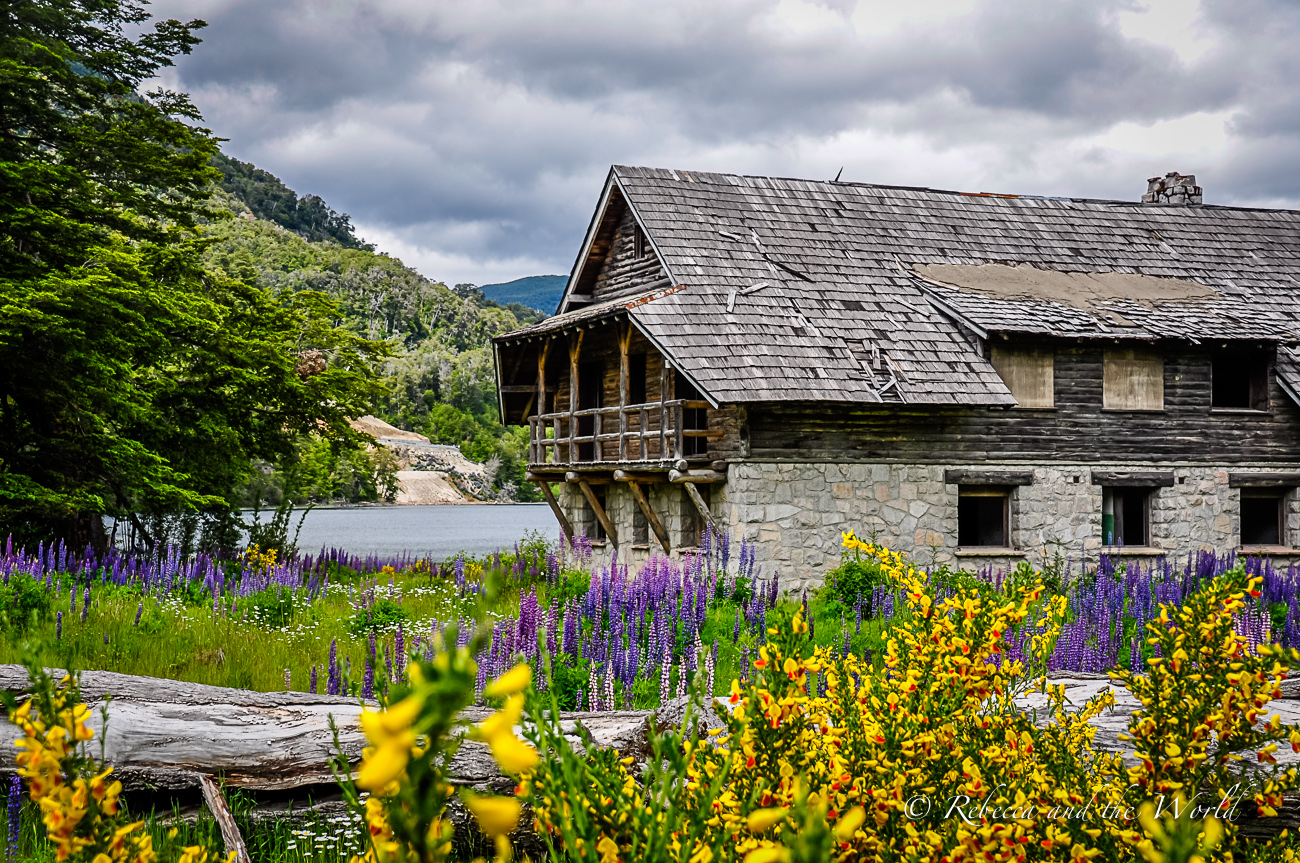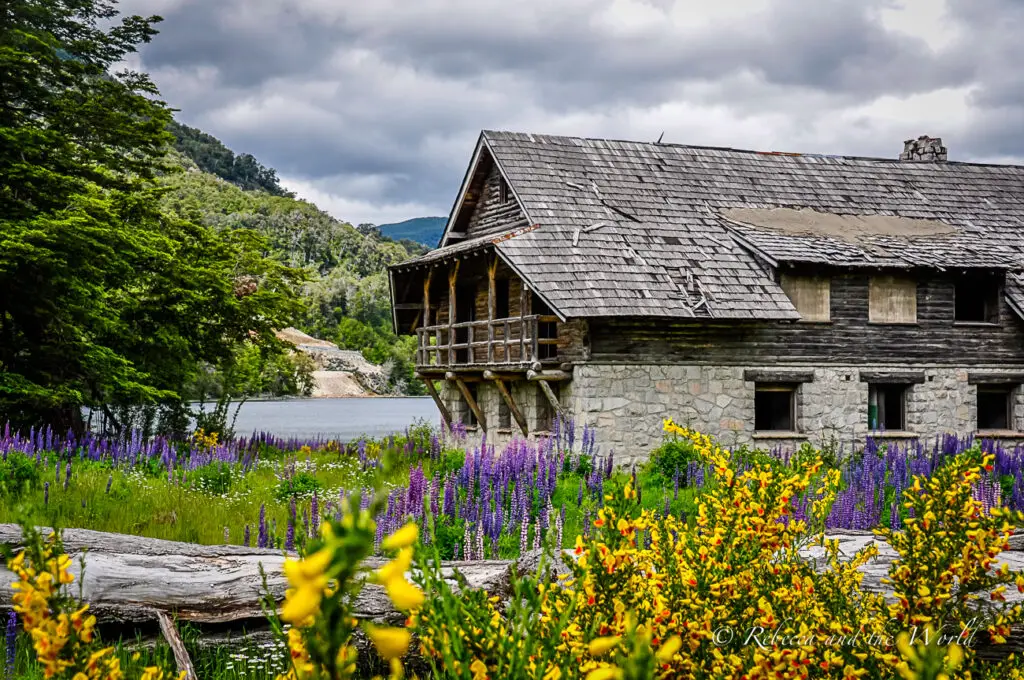 One of the best road trips in Argentina is the Ruta de los Siete Lagos. Stretching a stunning 110 kilometres between Villa La Angostura (near Bariloche) and San Martín de los Andes, this scenic route winds through a series of lakes, each a shade of teal or turquoise that have to be seen to be believed.
Spend a day driving the route or get a bit more adventurous like we did and bike the Ruta de los Siete Lagos in a couple of days!
Where to stay on the Ruta de los Siete Lagos
You can start the route in Villa La Angostura/Bariloche and end in San Martín de los Andes or vice versa. See suggested accommodation in those sections above.
Ushuaia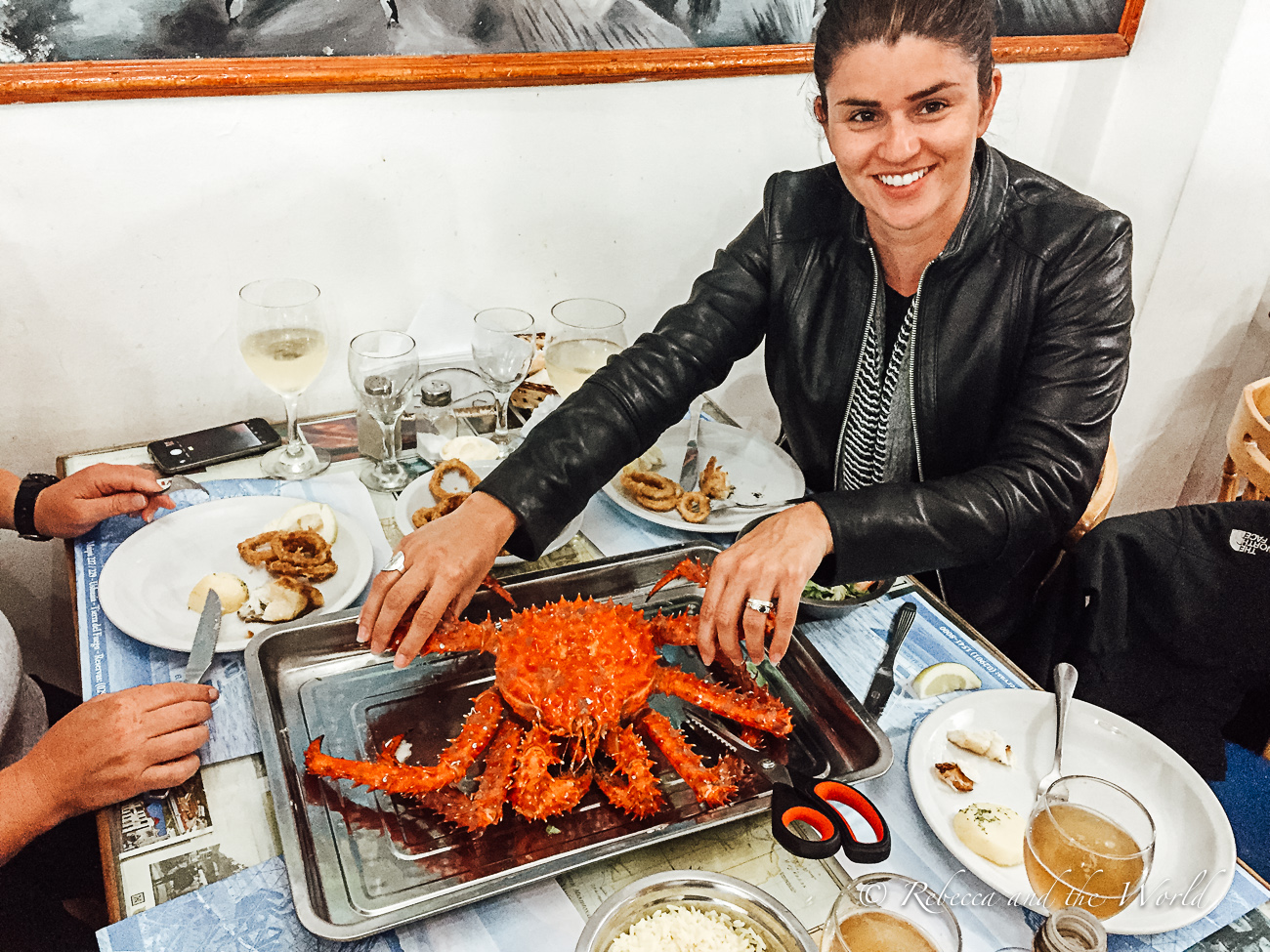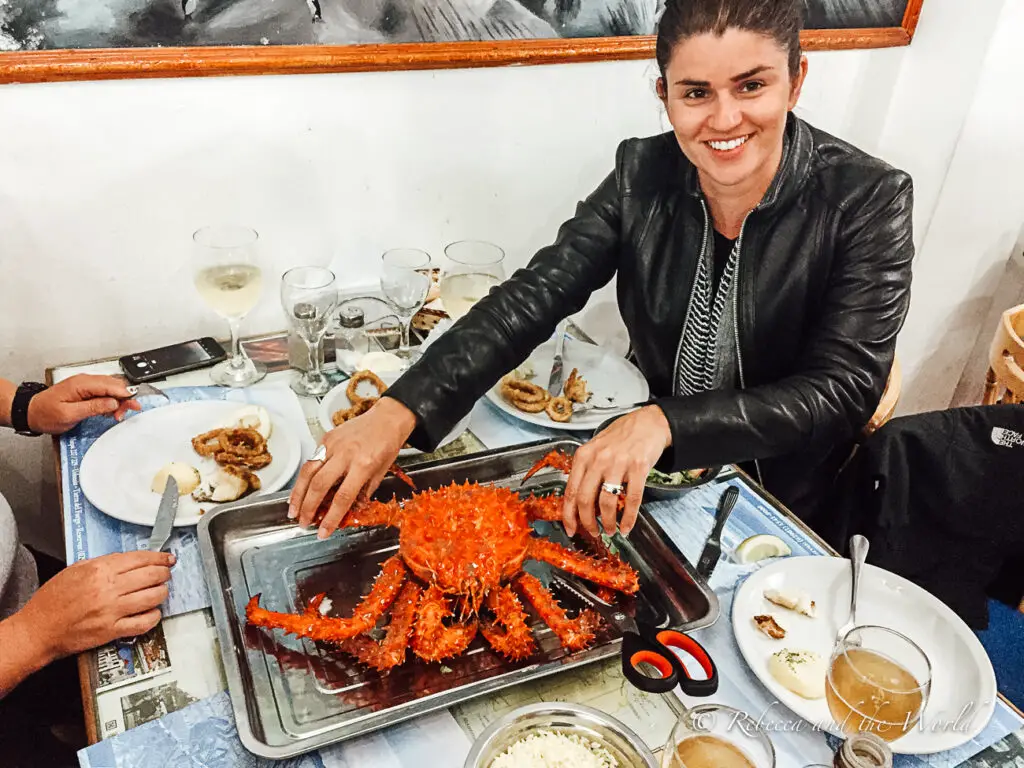 Head on down to the end of the world – literally. Ushuaia is the southernmost populated city in the world and is the jumping off point for boats headed to Antarctica. Surrounded by natural beauty, it's a great city for adventure with plenty of Argentina tourist attractions given the tourism appeal of this small city.
Boats crisscross the Beagle Channel, where you'll see birds and seals sun-baking on guano-covered islands of rocks. On land, you can go 4×4 adventuring into the forests and around the lakes, and visit penguin colonies. It's a great place to visit in Argentina to get active and outdoors.
Don't forget to try the enormous king crabs!
Where to stay in Ushuaia
The 5-star Los Cauquenes Resort and Spa will be hard to leave. With only 55 rooms it doesn't have the feel of other large resorts. The resort has a Jacuzzi, indoor pool, sauna and Turkish steam bath. | Check the latest rates and book a room at Booking.com or HotelsCombined
El Calafate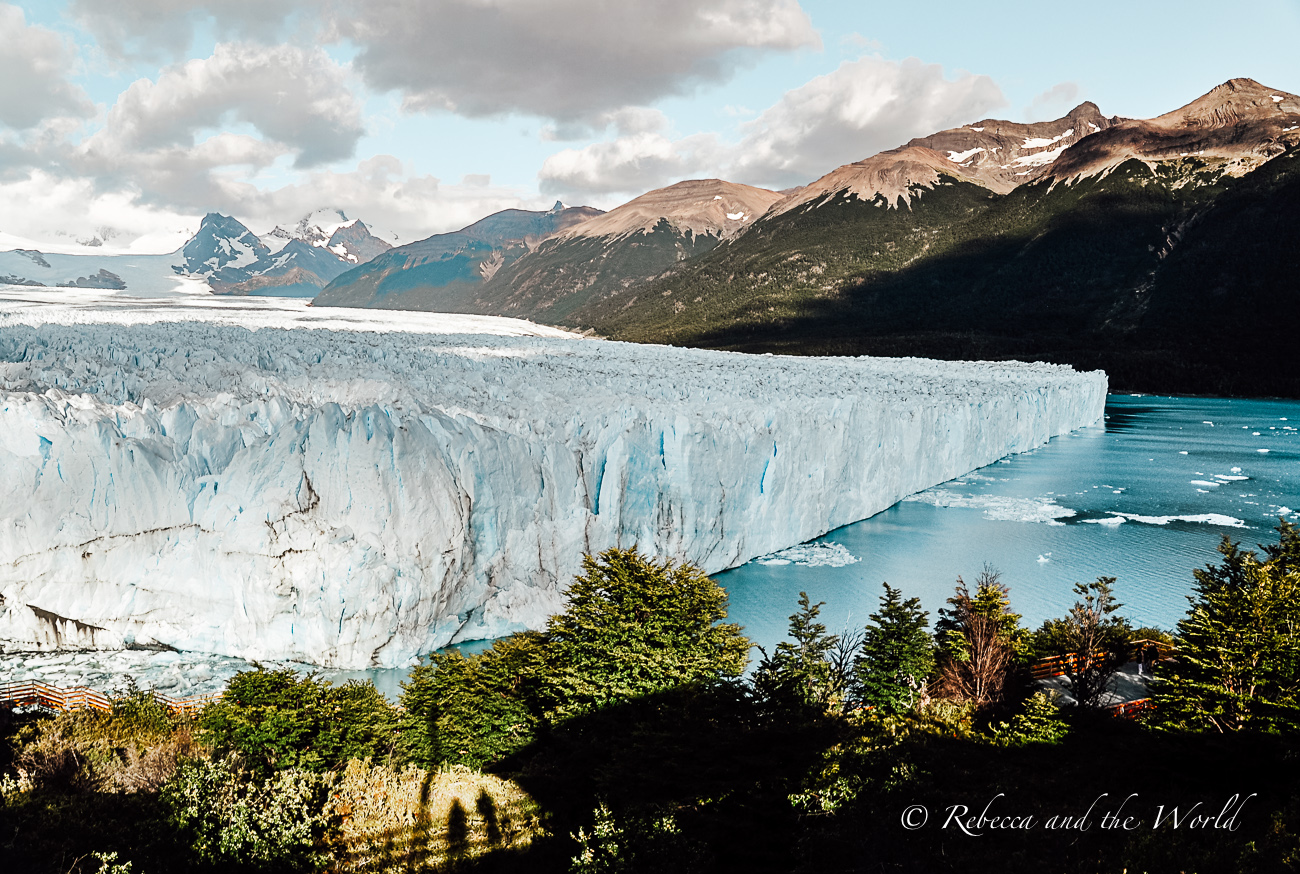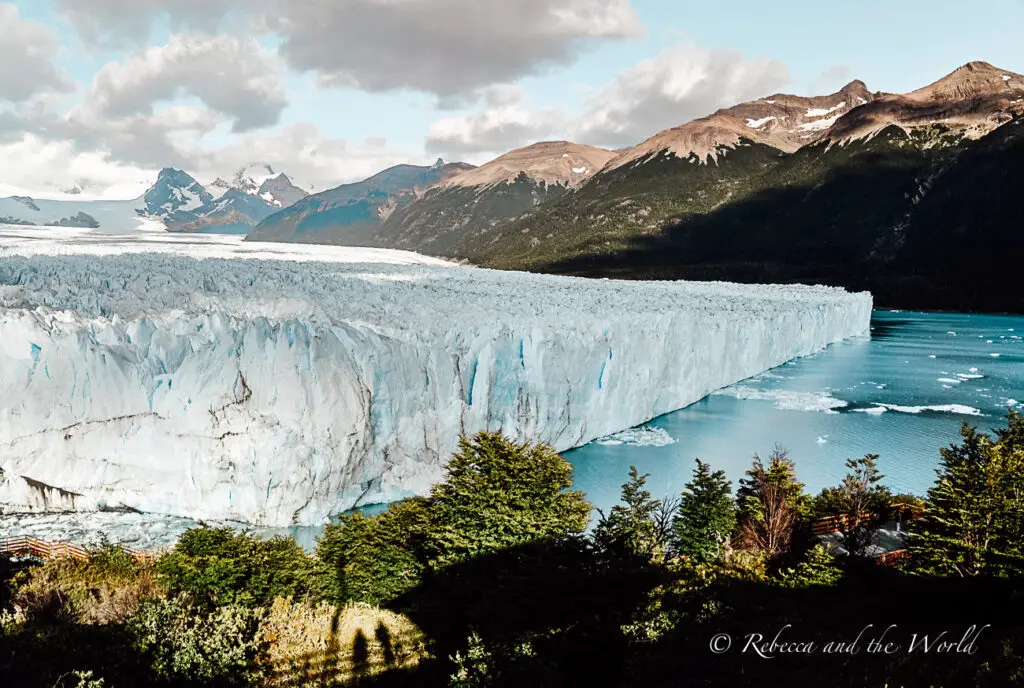 Visitors flock to El Calafate for a once-in-a-lifetime experience: the chance to walk on a glacier. Strap on some crampons and make your way across the thousands-of-years-old Perito Moreno Glacier. What's unique about this glacier is that it is advancing up to 2 metres a day.
Trekking on the glacier is one of the coolest things to do in Argentina. It can only be done on an organised tour (book online here), but you can visit the national park on your own and wander through the well-maintained walkways with their impressive views of the glacier. There are also great boat tours that take you up close to the glacier.
If you're lucky, you'll witness the roaring crack of the ice "calving" (breaking off) and the subsequent boom as chunks of ice the size of small cars hit the icy waters below.  
The city has a glaciarium that shows how glaciers are formed and an ice bar serving drinks in ice glasses to coat-swaddled guests. At certain times of the year, you can spot flamingos on Lago Argentina.
Where to stay in El Calafate
We loved staying at Hostería La Estepa with its stunning sweeping views over Lago Argentina. | Check rates for this and other hotels in El Calafate on Booking.com or HotelsCombined
El Chaltén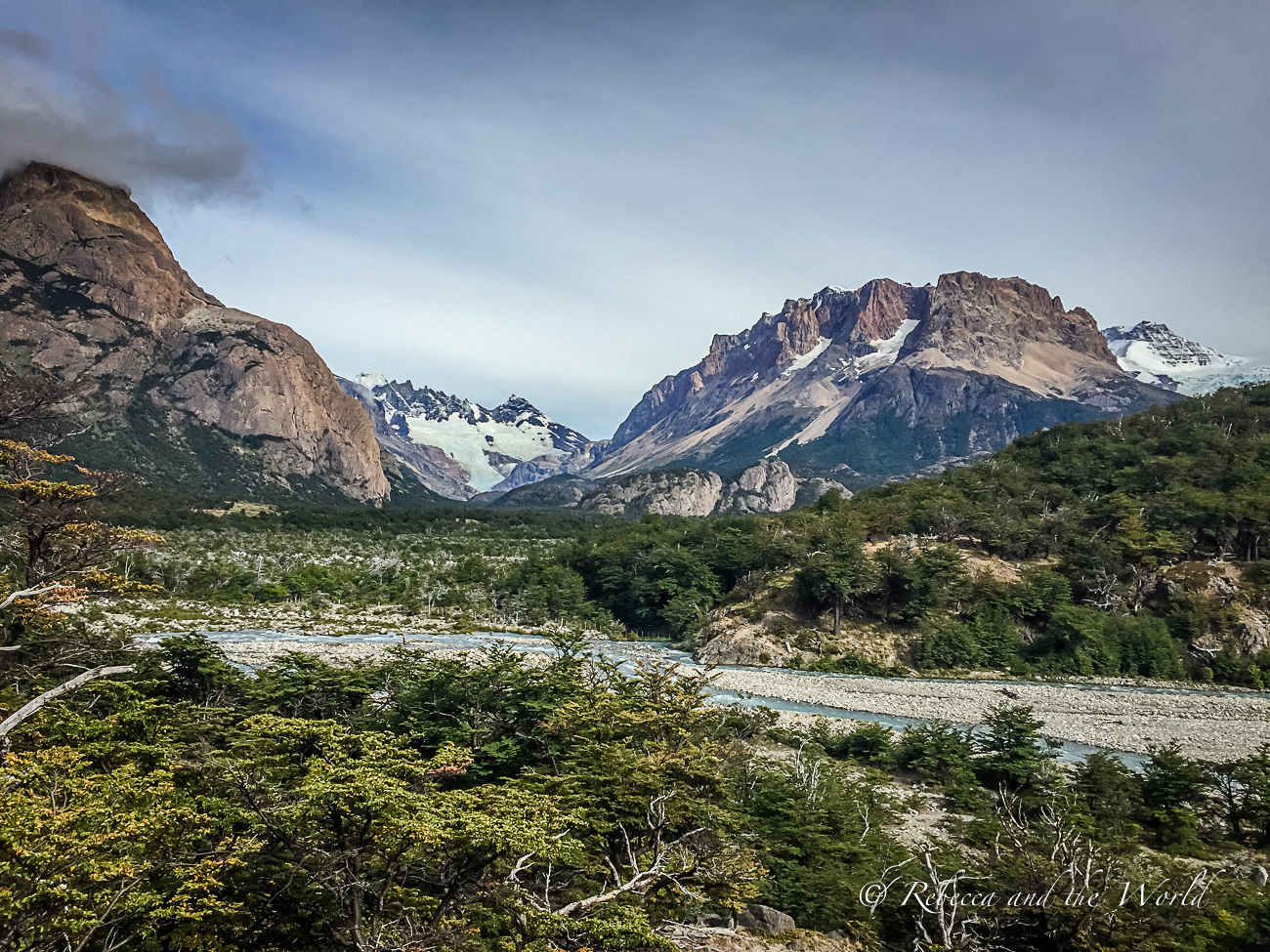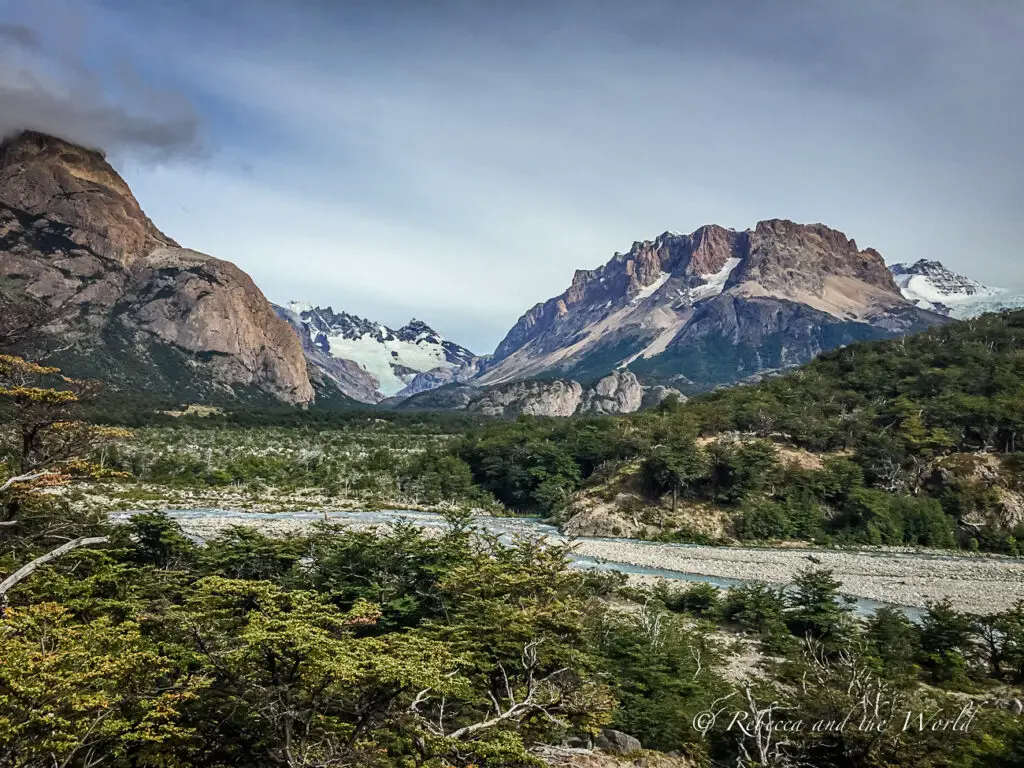 El Chaltén, in Argentine Patagonia, is the base for hiking to the Fitz Roy and Torre mountains. There are a number of different hikes in the area, ranging from easy to strenuous to those that require technical skills to attempt.
Your hotel can provide a map of the various hiking routes, but always check in with the park rangers for the latest conditions. The best (and busiest) time to visit is December to February; from May to September most places shutter up as icy winds and snow descend.
The small town may not have great wifi or telephone service, but what it lacks in technology it makes up for with a great food and craft beer scene. Both of which you'll need after a long day of hiking!
Where to stay in El Chaltén
The spacious, padded dome tents at Patagonia Eco Domes have amazing views of the surrounding mountains. There's no mobile phone coverage or internet, and each dome is powered by solar energy. | Book online at Booking.com or HotelsCombined
Salta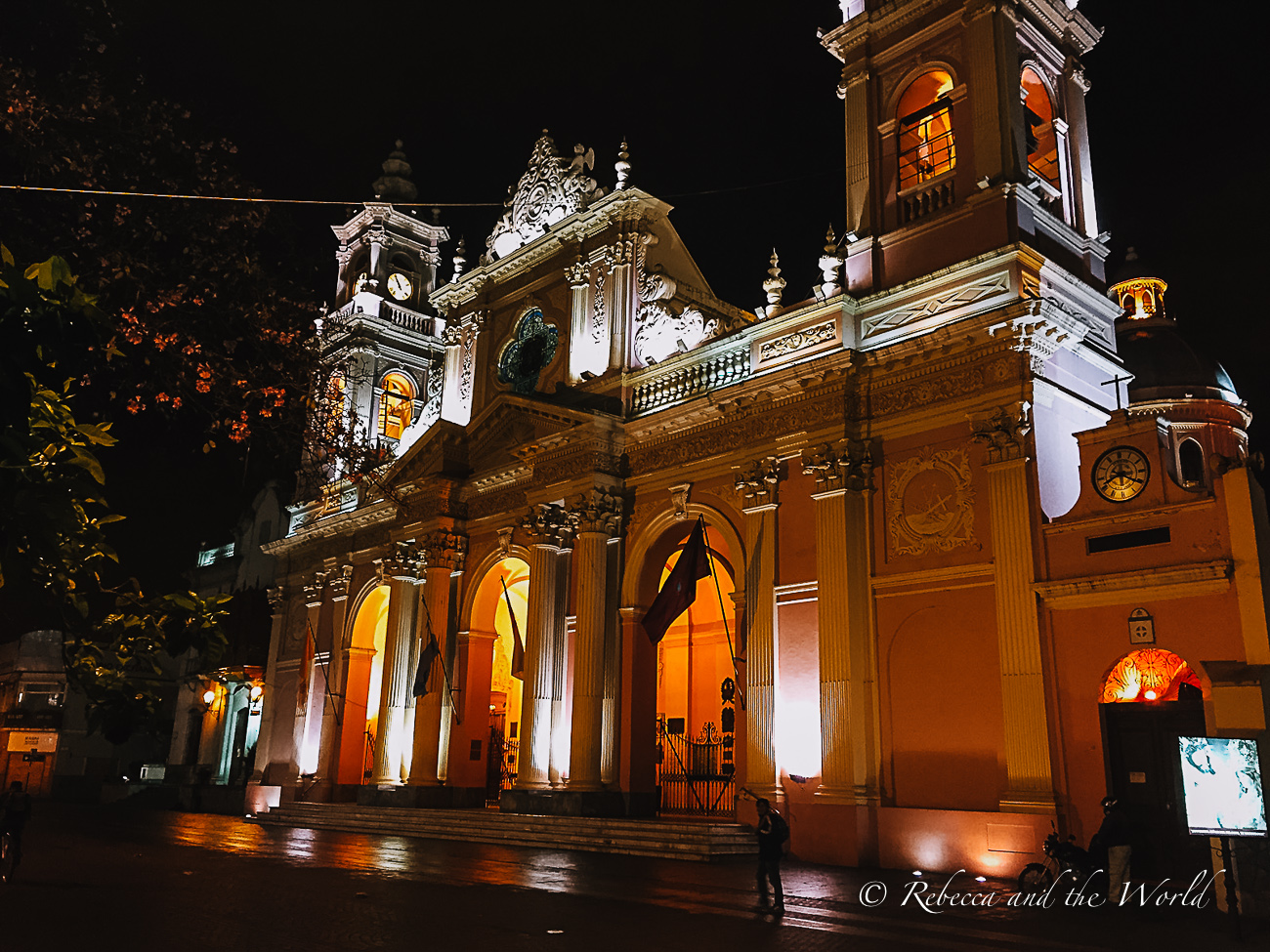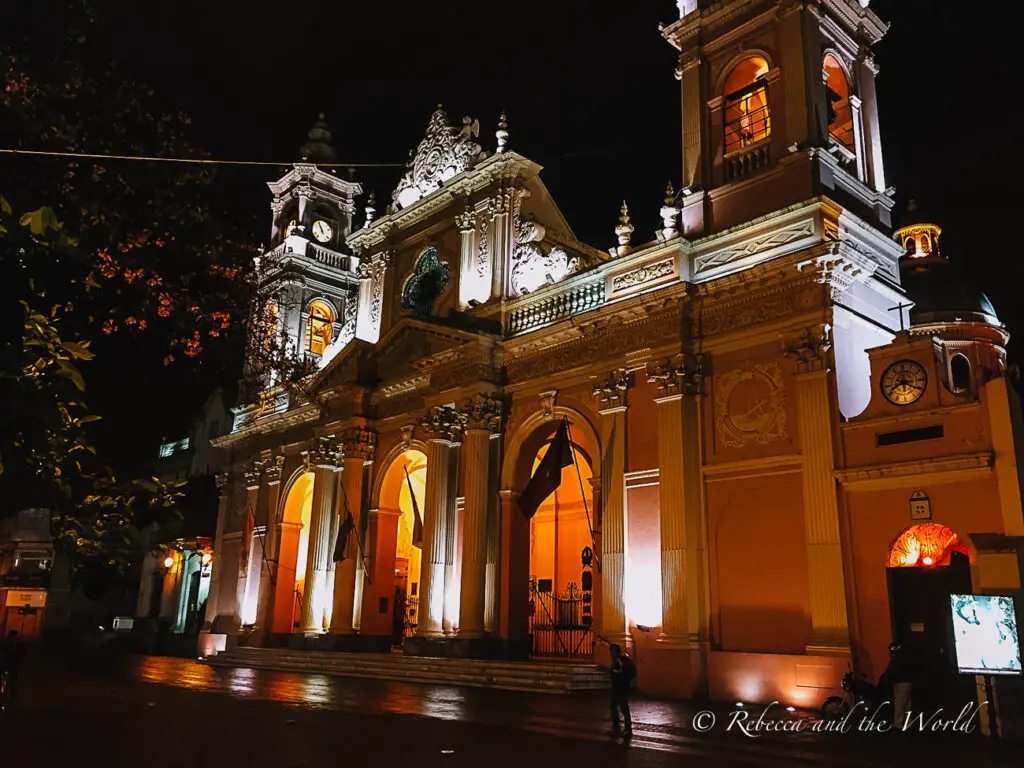 Known as Salta La Linda (the pretty one), Salta is a great city to visit in Argentina both for its own beauty and as a base for exploring Argentina's vast northern region.
The Museo de Arqueología de Alta Montaña offers a fascinating insight into Incan culture. The highlight of the museum are the mummified bodies of three children who were sacrificed on a nearby mountaintop. Their features are eerily frozen in time. The three bodies are rotated every few months to ensure they are carefully preserved.
You can wander the city, admiring its well-preserved colonial architecture and churches, and sample the region's famous empanadas salteñas: pastries filled with vegetables and meat. Ask for them fried (rather than baked).
Where to stay in Salta
Design Suites Salta (where we stayed) is a modern hotel with spacious bedrooms. It's located within walking distance of the main area of the city. | Book your stay today on Booking.com or HotelsCombined
Purmamarca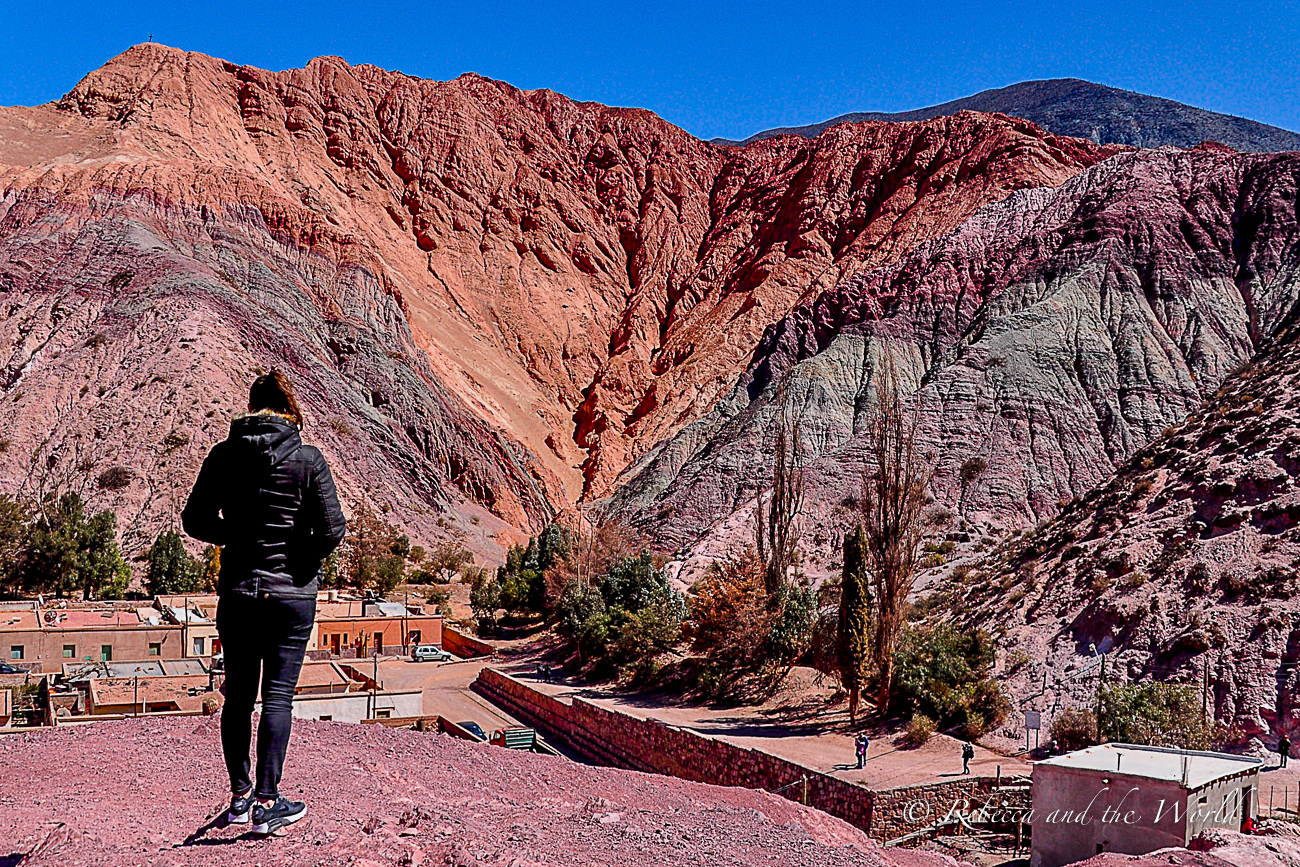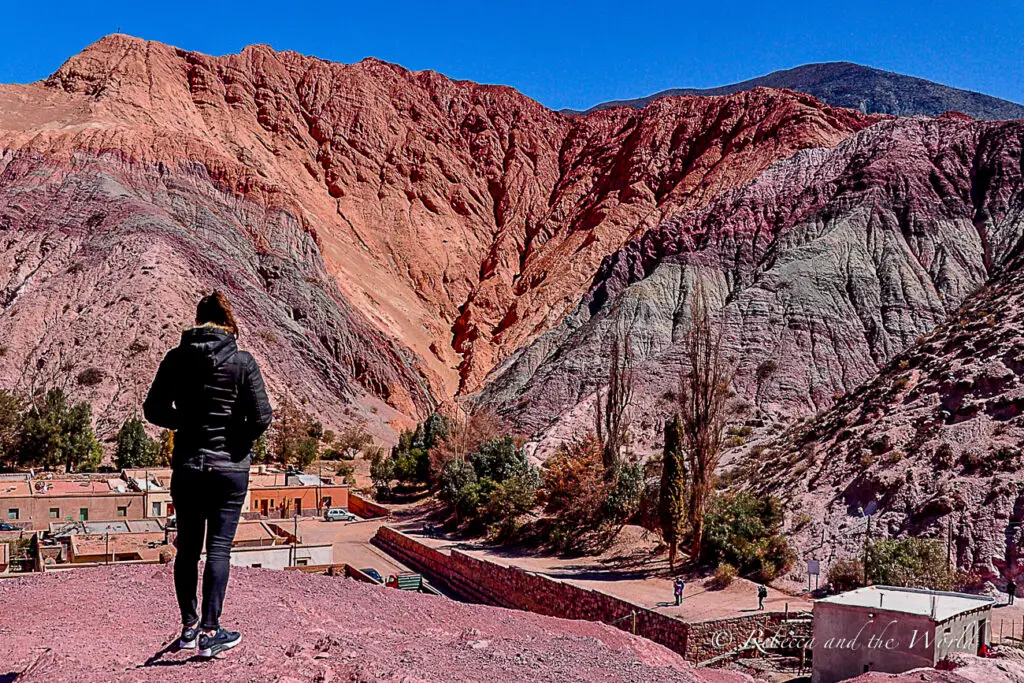 Way north, 160 kilometres from Salta, lies the stunning Cerro de Siete Colores, a layering of pinks and purples and oranges like you've never seen. It's one of the most stunning Argentina sights. You can base yourself in this tiny town with a population of a few hundred people and explore the surrounding region.
It's a popular town to pick up local crafts including colourful blankets and hand-sewn llama dolls.
Nearby day trips include visits to the equally tiny towns of Tilcara and Humahuaca or to the Salinas Grandes, the second largest salt pan in the world.
If you don't want to (or don't have the time) stay here, then day trips from Salta are easy to arrange.
Where to stay in Purmamarca
At the foothills of the Cerro de los Siete Colores, El Manantial del Silencio is designed like an old estancia. Rooms are decked out with wrought-iron beds and terracotta tiled-floors. It's such a beautiful place to stay. | Check the latest rates on Booking.com
Cafayate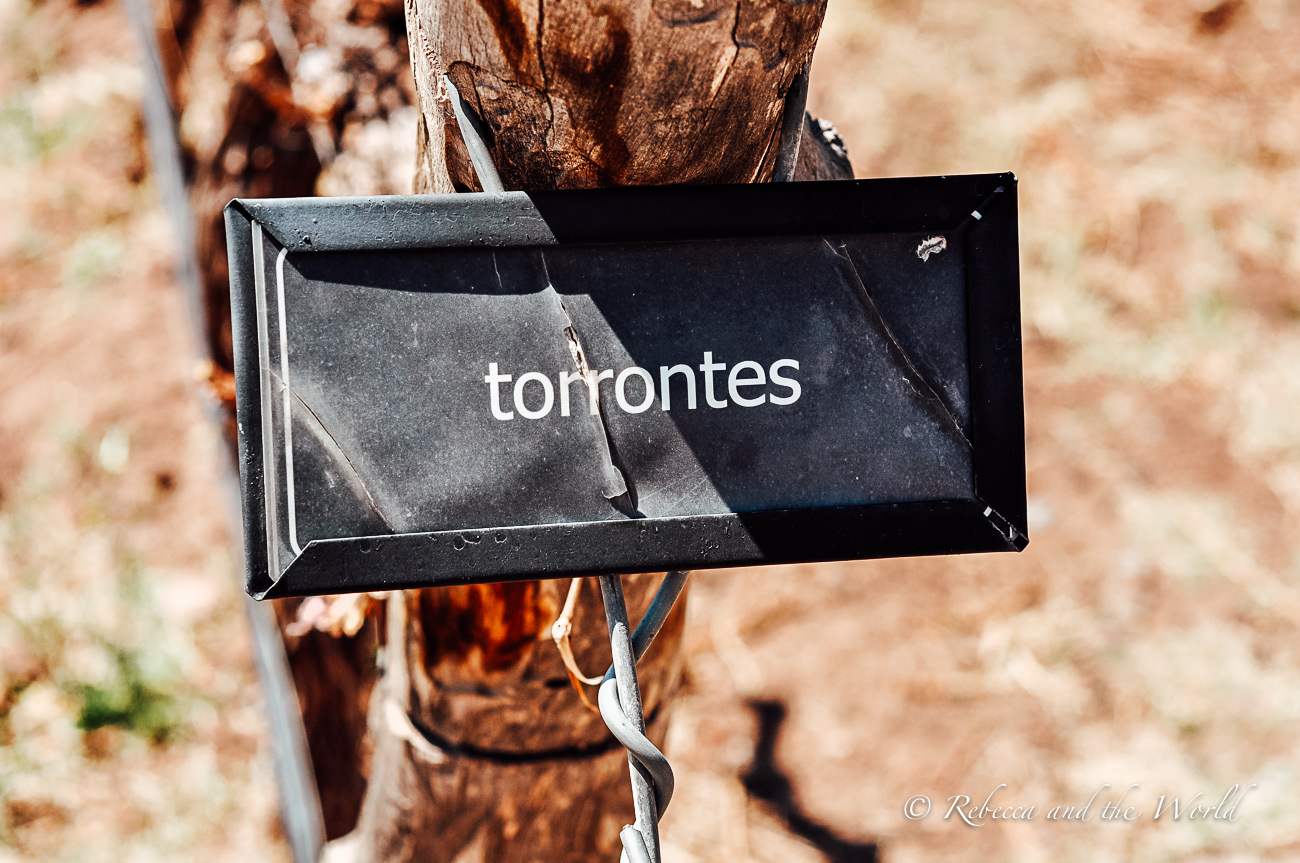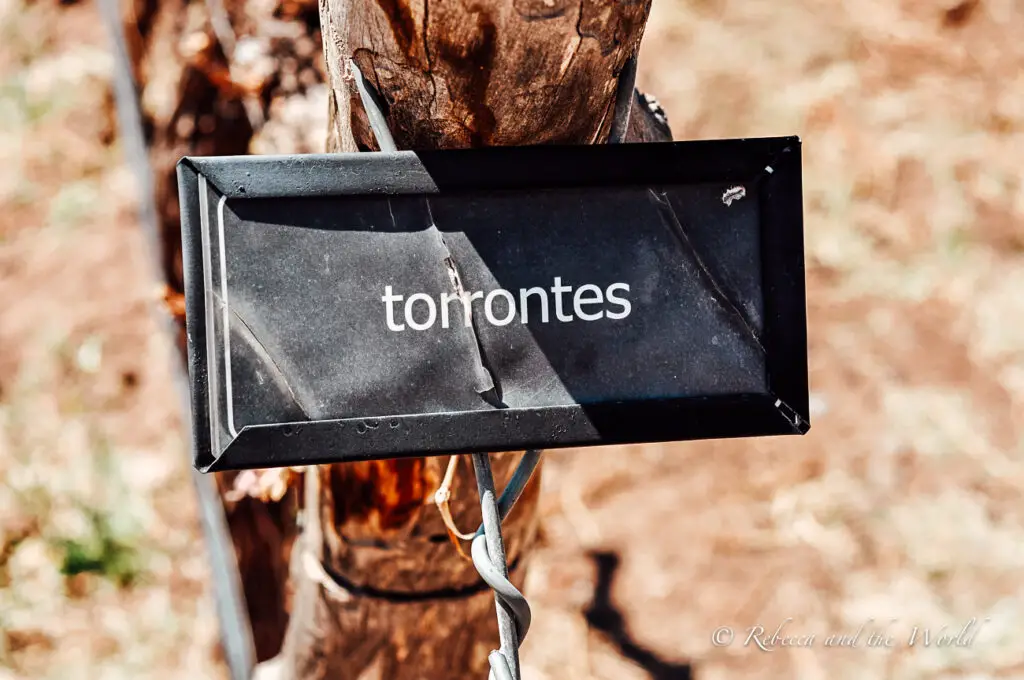 While Mendoza may be most well-known for Argentina wine production, Cafayate offers a different wine experience. Here, you can try the region's Torrontés variety, a dry white wine. It's easy to spend a few days in Cafayate, driving or biking to the dozens of wineries around the area.
Wine tasting is inexpensive and at most places it's not necessary to book in advance. San Pedro de Yacochuya, Piattelli and El Porvenir are wineries all close to the town centre.
Wine is in everything here. Try a scoop of Malbec or Torrontés-flavoured ice cream from one of the stores surrounding the town's main plaza.
Where to stay in Cafayate
Just a few minutes outside the wine town of Cafayate, the rooms at Grace Cafayate have huge bathtubs and great views over the vineyards. | Compare rates at Booking.com and HotelsCombined
Cachi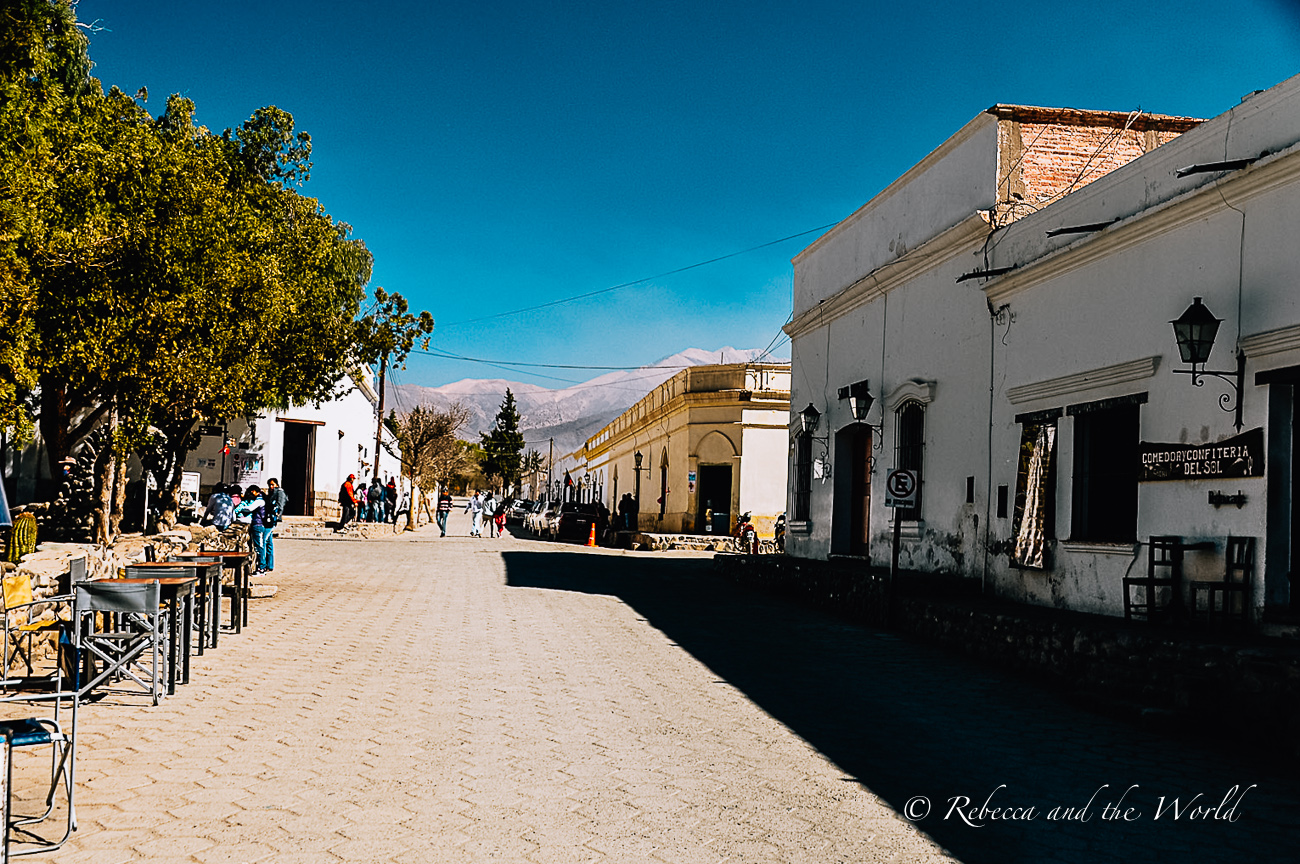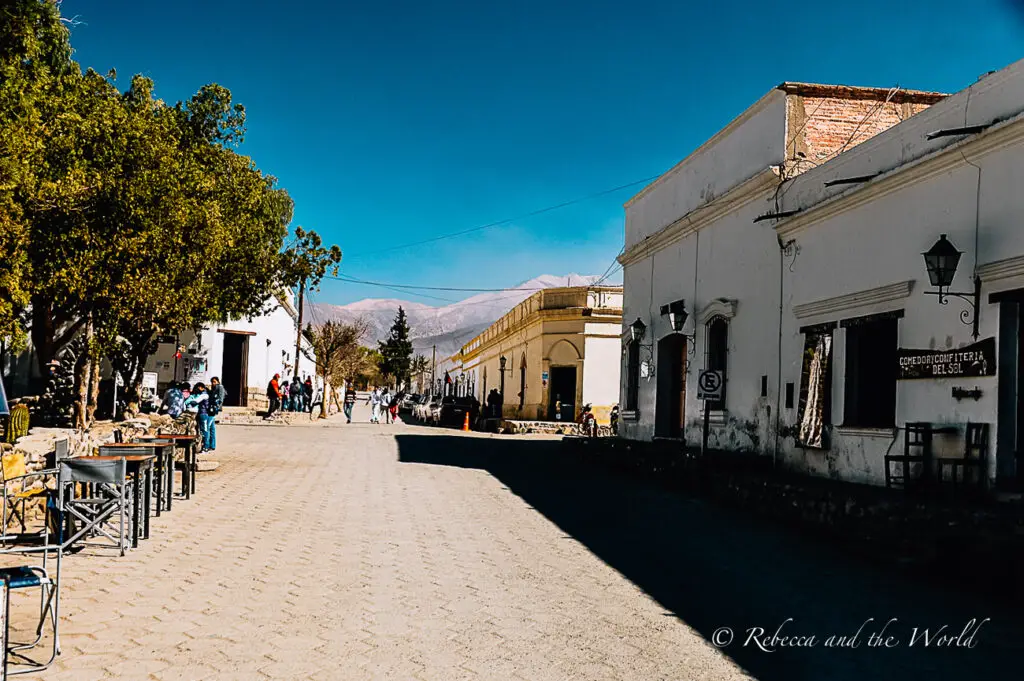 Cachi is a charming village in the country's north. It's one of the best places to visit in Argentina to chill out, relax and wander the streets, but if you're after something more adventurous, local companies offer hiking and biking trips; ask around.
Head out to Miraluna (7 kilometres from Cachi in the small village of La Aguada) for a tour of the bodega. It's one of the highest wineries in the world. Take a bottle (or two) of their great Malbec back to your hotel to enjoy with a picada plate (Argentina's version of charcuterie).
We spent a few days here on our North Argentina road trip, but I could have easily relaxed here for a week.
Where to stay in Cachi
La Merced del Alto is a white-washed adobe building with ceramic-tiled floors. The service is detailed and attentive. | Book your stay online with Booking.com or HotelsCombined
Iguazú Falls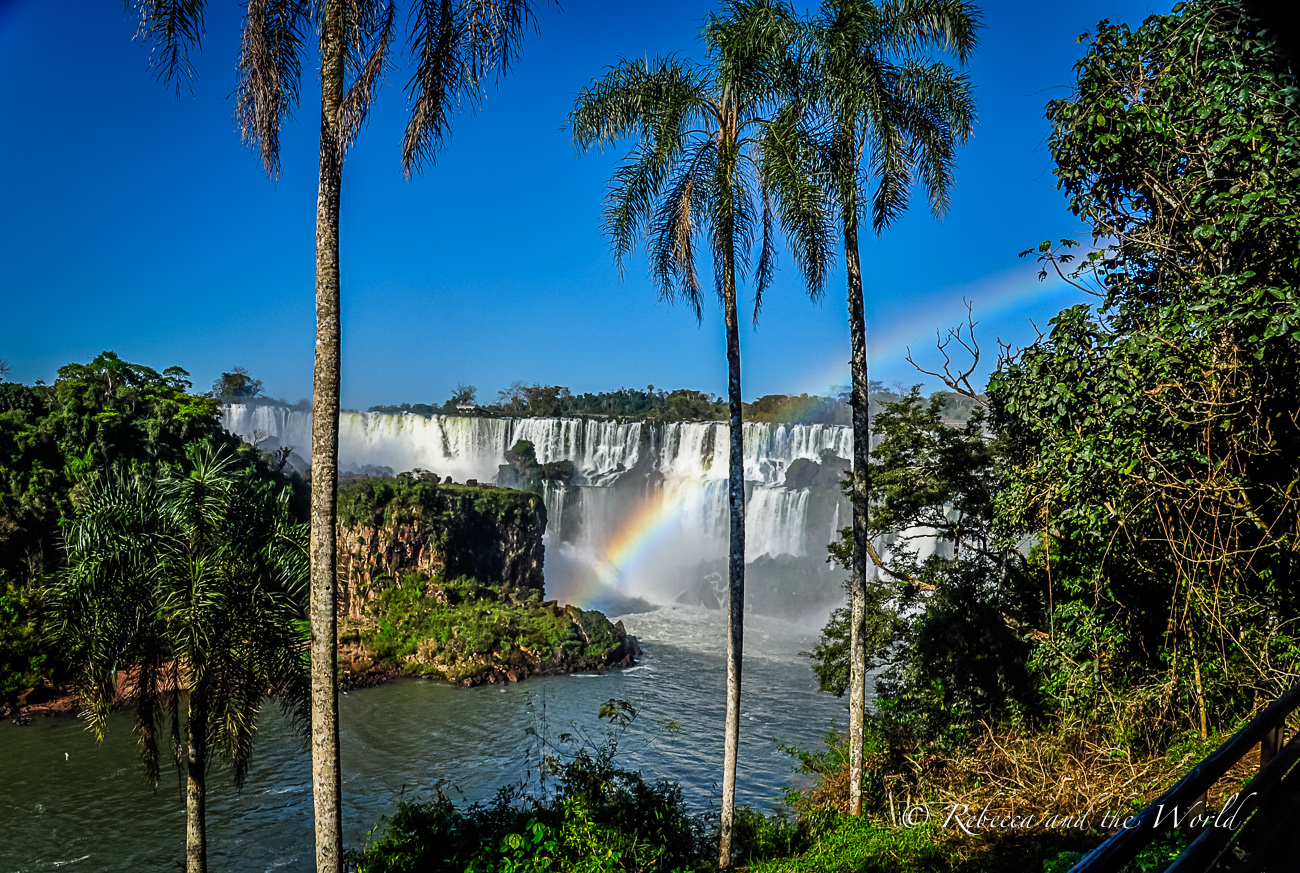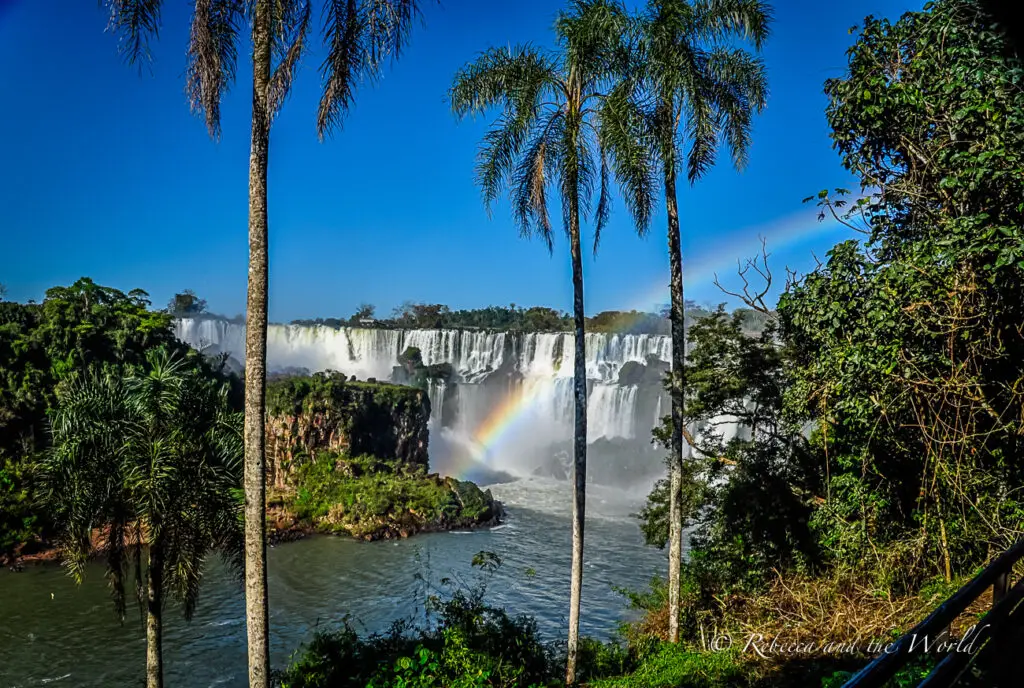 Imagine three kilometres of waterfalls, some up to 80 metres high, some you can get right underneath, another one a wild, gushing spiral that's so powerful you can't see the bottom. That's Iguazú Falls – the largest waterfall system in the world and one of the most beautiful places to visit in Argentina.
Straddling the Argentina and Brazil borders, it's possible to visit the waterfalls on both sides.
On the Argentina side, there's a series of well-maintained catwalks that get you up close to the thunderous waterfalls. You can do it yourself or book a guided tour that includes a boat ride that zips right under the waterfalls – it's wild fun and you will get drenched!
The biggest and most spectacular sight of the falls is the Garganta del Diablo (Devil's Throat). Standing over this gaping hole, listening to the roar of the water, you will appreciate the power of Mother Nature. You can take the train to Garganta del Diablo or walk 2.5 kilometres along a flat dirt road.
Where to stay in Puerto Iguazú
If you want to be located only a stone's throw from the falls, then choose Gran Melia Iguazú. This is where my husband and I stayed when we visited Iguazú Falls. | Book a stay online at Booking.com or HotelsCombined
Córdoba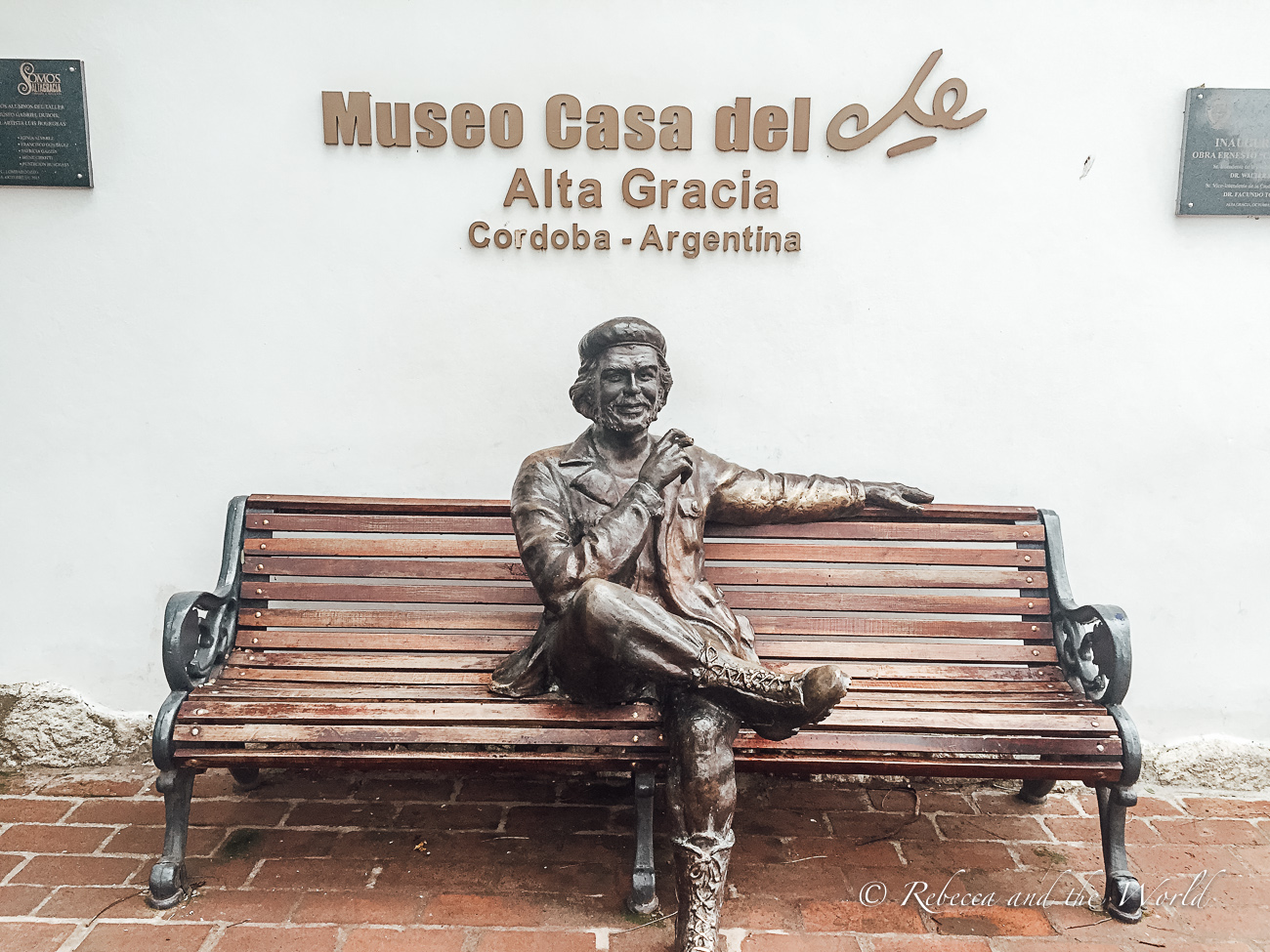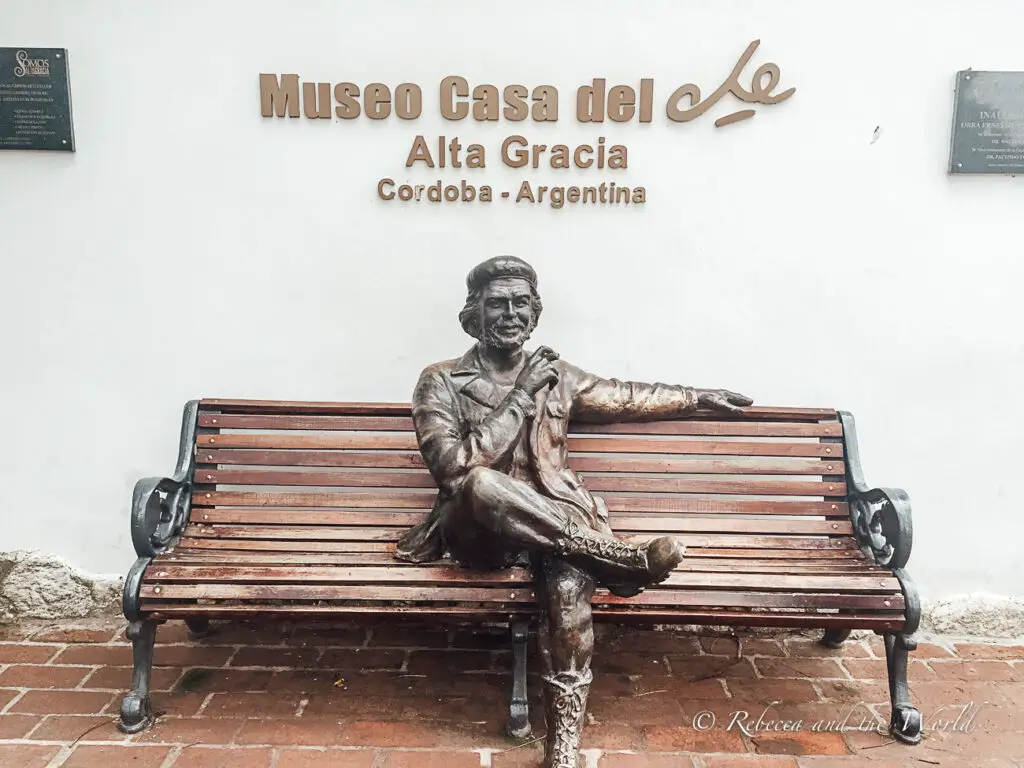 Córdoba is just a short flight from Buenos Aires, and is famous for its Spanish colonial architecture.
Explore the beautiful cabildo and cathedral in the city centre, or have a picnic in Sarmiento Park and watch local families spending time together on the weekend. One of the best things to do in Argentina is to spend an afternoon in a park people watching! Argentines love spending time with friends and family.
In the nearby village of Alta Gracia is the Che Guevara Museum, housed in his childhood home.
If you visit Córdoba around Oktoberfest, join in the celebrations in nearby Villa General Belgrano. It's a really fun day out with plenty of beer (we still have our huge wooden stein) and entertainment.
Where to stay in Córdoba
The very hip Azur Real Hotel Boutique has a rooftop splash pool and deck and some seriously stylish interiors. It's located right in the heart of the city. | Check prices and book a room on Booking.com
San Antonio de Areco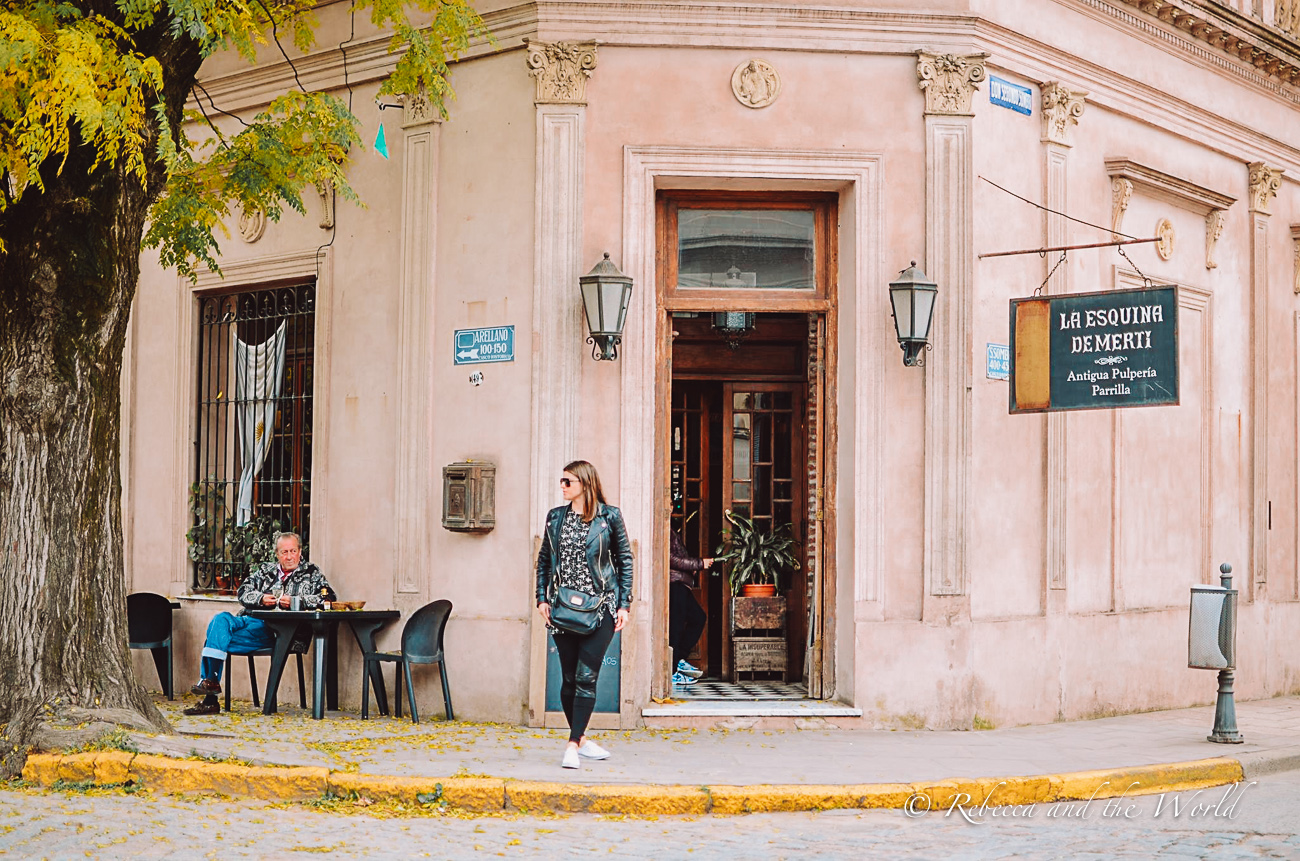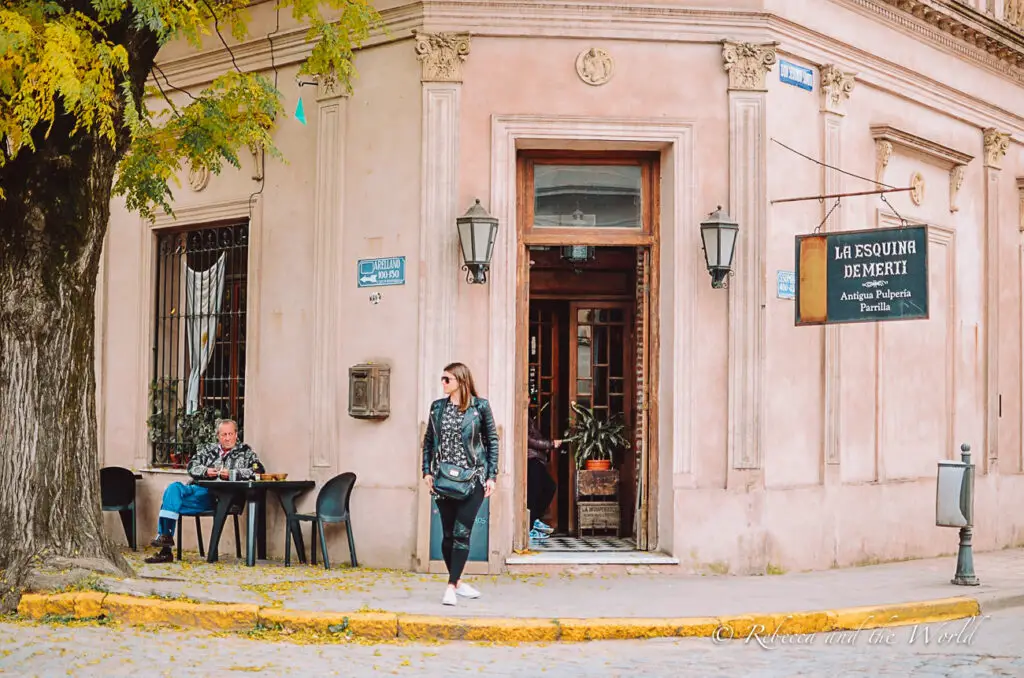 One of the best day trips from Buenos Aires is a visit to the sleepy town of San Antonio de Areco.
Escape the city to gaucho territory, and you can learn more about these Argentine cowboys, go horse riding or shop for handcrafted leather goods. Chow down on an asado and then digest by wandering around the peaceful village square. This tour is a good day trip option.
Where to stay in San Antonio de Areco
Stay at one of the area's beautiful estancias and experience the charms of rural life in Argentina. La Bamba de Areco is one of the oldest estancias in Argentina. Each room is named after a famous polo horse and has lovely views over the outdoor gardens, park or polo fields. | Check out the latest rates at La Bamba de Areco online
ARGENTINA TRIP ESSENTIALS
How many of these amazing places to visit in Argentina have you been or want to go to?
Pin it for later:
If you've ever wondered what to do in Argentina, then save this guide to the best places to visit in Argentina so you can plan your trip later!