Planning a trip to Argentina and wondering if it's safe to visit?
The short answer is YES.
Overall, Argentina is generally considered a safe place to visit.
However, like any other destination, be aware of the potential dangers and take precautions to stay safe.
In this article, I'm sharing some safety basics about travelling to Argentina. There are scams and safety issues you should watch out for and areas of cities to avoid. I've got tips for staying safe when you visit.
I share the information in this article from personal experience. I lived in Argentina for two years and in that time, I had only one safety incident. Curious about what happened to me? You'll have to read on to find out!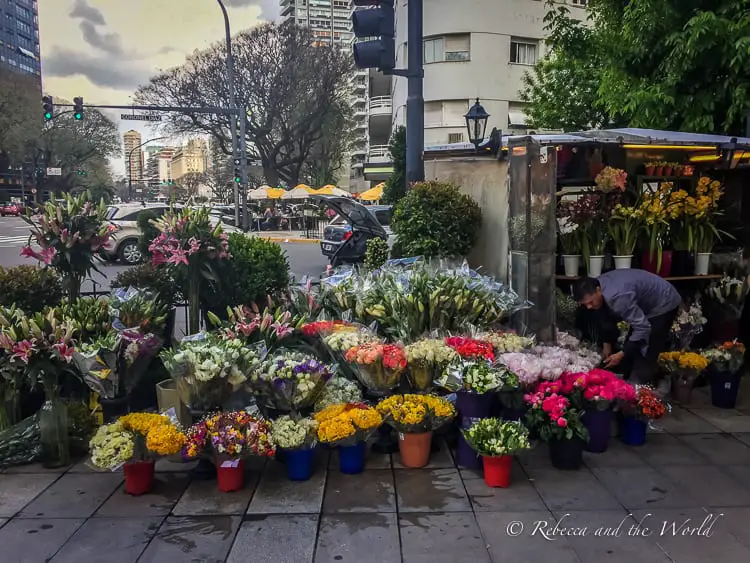 This blog post may contain affiliate links, meaning if you book or buy something through one of these links, I may earn a small commission (at no extra cost to you).
Is Argentina safe: A quick overview
First up, how safe is Argentina?
The good news: experts consider Argentina safe.
The most recent Global Peace Index ranked Argentina 54th in the world. To put that into perspective, the United States ranked 131st – so Argentina is considered more peaceful and safer than the United States.
Governments consider travel to Argentina safe, with the following travel advice and alert levels currently in place (as of October 2023):
Hopefully this has put your mind at ease, because there are so many things to do in Argentina that deserve your attention. So, while you should be aware of potential dangers and take precautions, there's no need to be overly worried about safety in Argentina – focus on having an amazing time instead.
Safety in major cities in Argentina
When it comes to safety in Argentina, the safety situation varies from city to city. Here's what you need to know about safety in some of the major cities in Argentina that might be on your Argentina itinerary.
Is Buenos Aires safe?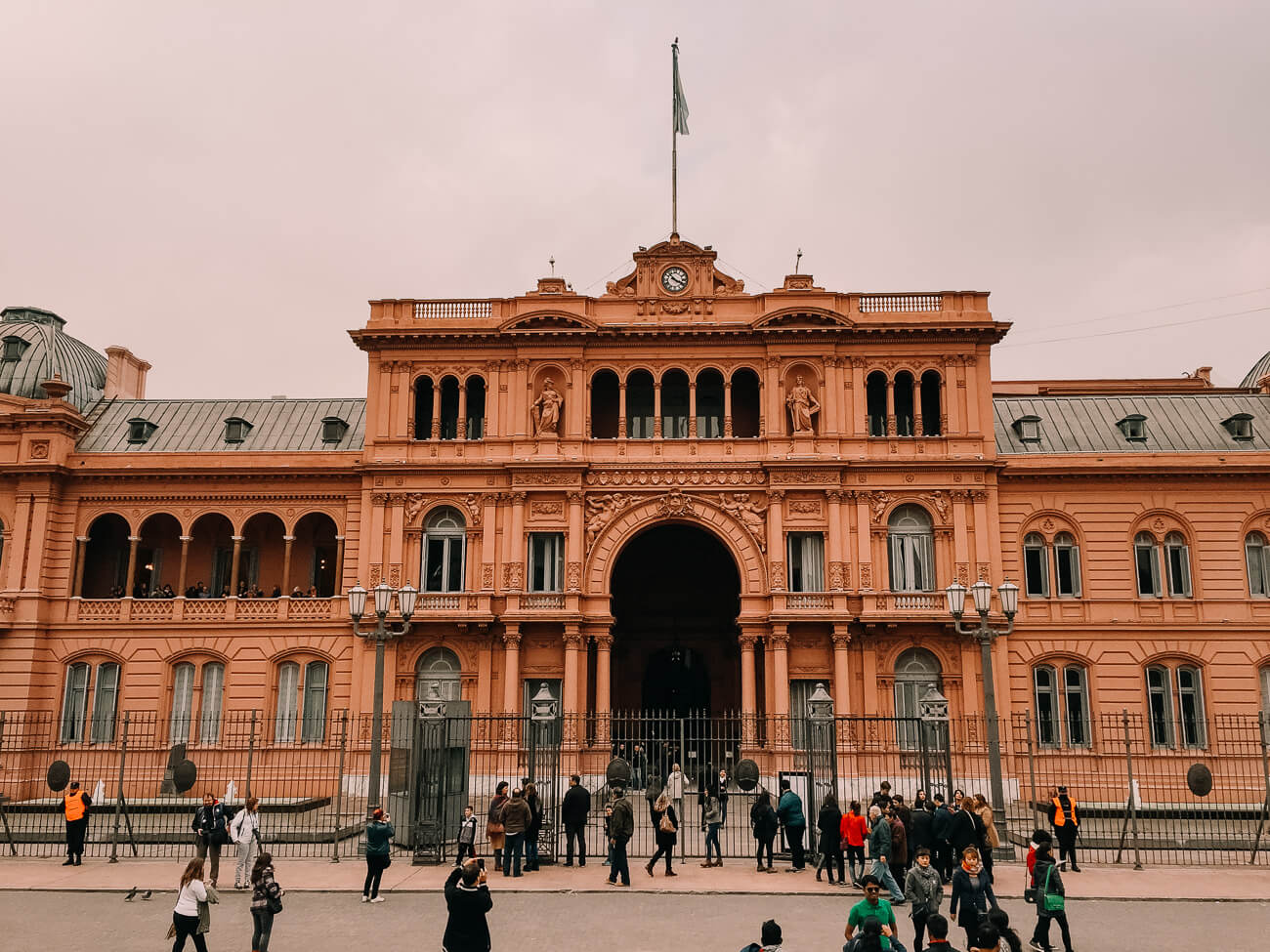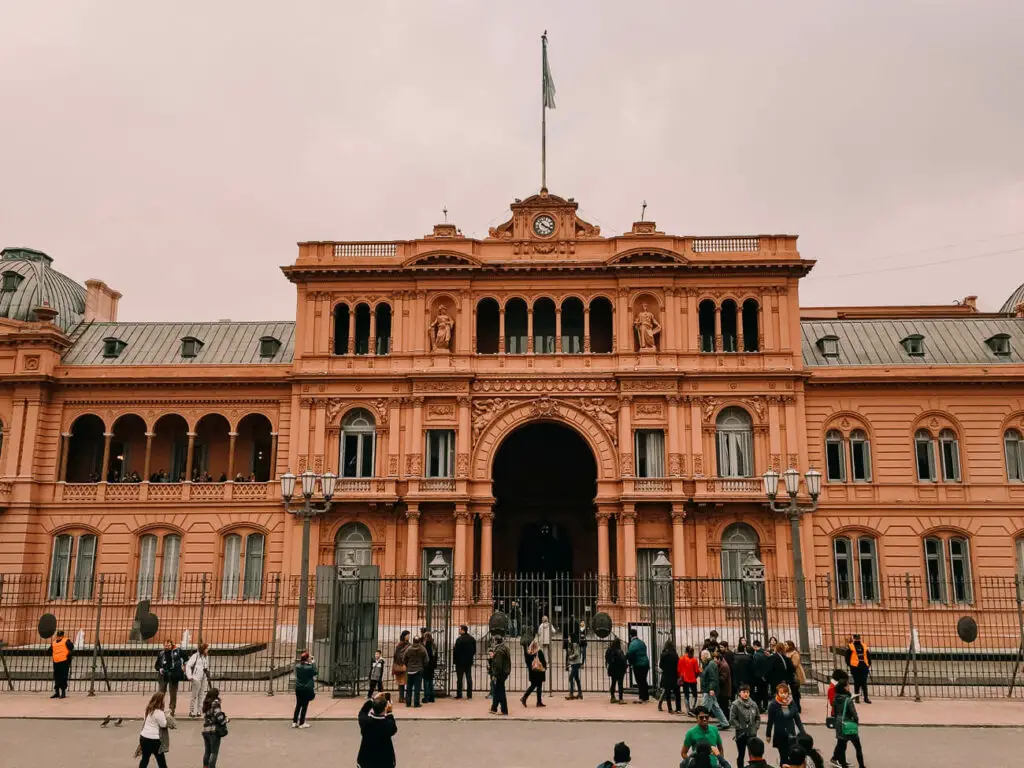 The capital city, Buenos Aires is generally considered to be one of the safest cities in South America.
However, in recent times there has been rising unemployment and poverty, so exercise caution, especially in tourist hotspots.
Pickpocketing and other forms of petty crime can be problems in areas like San Telmo and La Boca, so it's keep an eye on your belongings when you're out and about. Stay within the main tourist area of La Boca (Calle Caminito), which is patrolled by police.
Retiro Train Station is known to be a pickpocketing hotspot, so be on guard around here, and avoid the area at night.
Overall, though, Buenos Aires is safe for tourists. Take a common-sense approach at night like you would in any big city.
Is Mendoza safe?
Mendoza, known for its vineyards and mountainous landscapes, generally ranks as a safe destination for tourists in Argentina. Its laid-back atmosphere and smaller city size make it less frenetic and overwhelming than other urban areas.
However, it's not immune to crimes such as pickpocketing or bag-snatching, especially in crowded public places. Canada's government has a warning for Mendoza to exercise a high degree of caution due to petty crime and muggings.
Being such a popular tourist destination, there's a good police presence. The city maintains a good safety record and tourists generally report feeling secure during their visit.
Is Cordoba safe?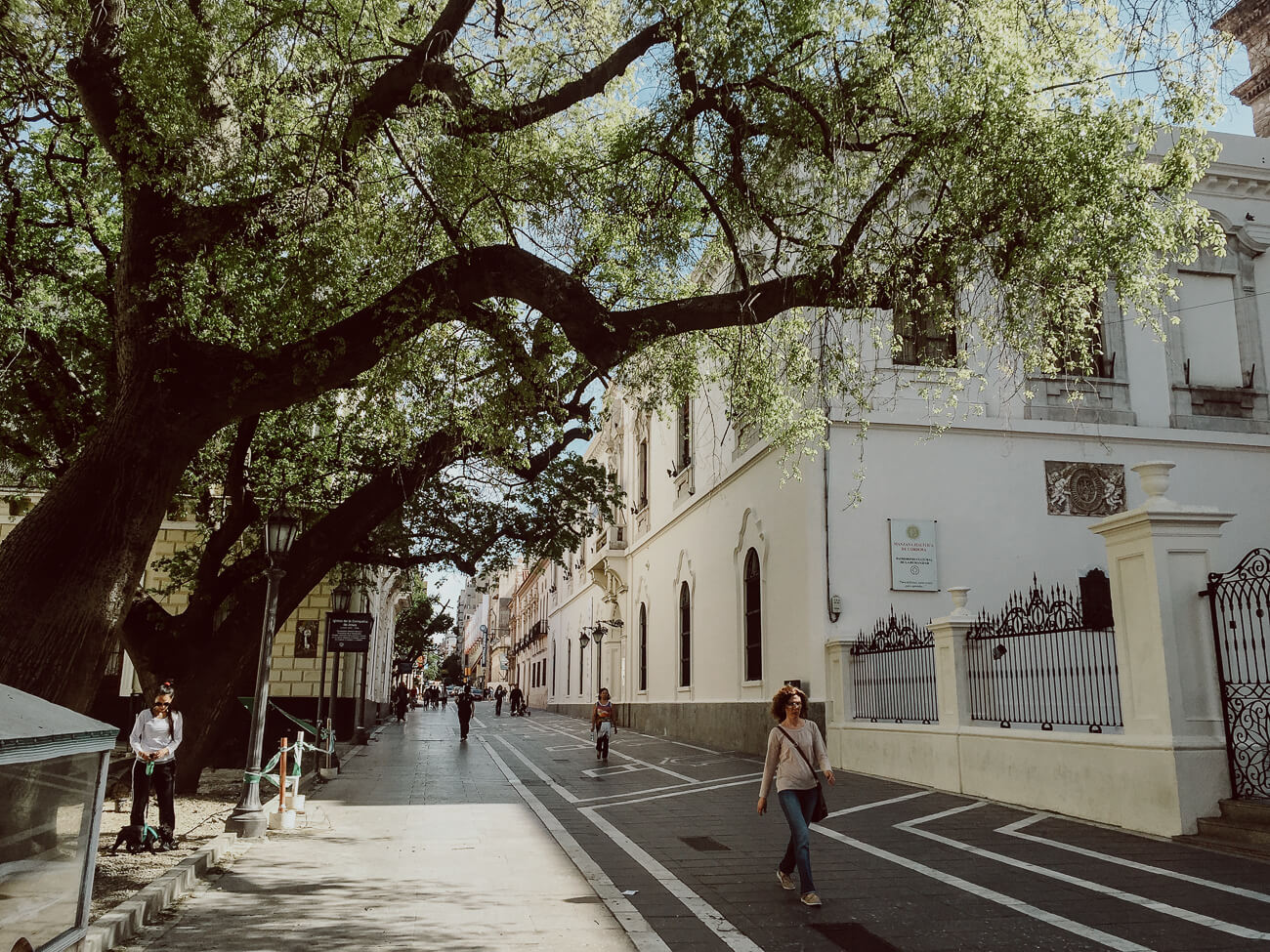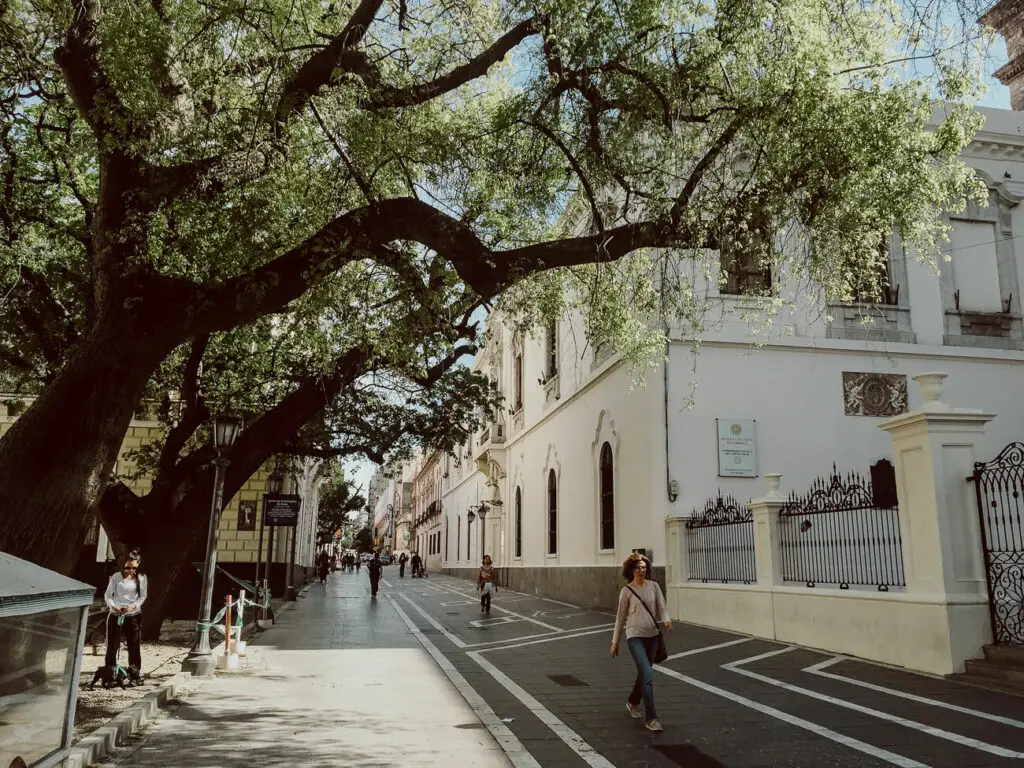 Cordoba is known for its beautiful architecture, rich history and fun nightlife.
It's also generally considered to be a safe city for tourists.
Pickpocketing here can be an issue, so keep an eye on your stuff and be aware of anyone looking suspicious nearby.
Cordoba is a university town with a lively nightlife. If you're heading out on the town, stick to well-lit areas and avoid carrying large amounts of cash or valuables with you. It's a good idea to go out with a group of friends rather than venturing out alone.
Is Rosario safe?
Rosario is the third-largest city in Argentina, and it's known for its beautiful parks, museums and historic buildings. And as the birthplace of both Che Guevara and Messi!
However, it's also known for drug trafficking, which is increasingly becoming an issue in the city.
The governments of Australia, Canada and the US warn that crime is a problem in Rosario. This is the only city in Argentina to have such a travel advisory from all three governments.
If you're planning to visit Rosario, be aware of your surroundings at all times. Stick to well-lit areas, avoid carrying large amounts of cash or valuables with you and be wary of anyone who approaches you on the street. Obviously, don't get involved in the drug scene.
Argentina safety issues to be aware of
There are a few common safety concerns to be aware of in Argentina. These mostly apply to major cities and they're also not that common, so read this just to be aware, not to be scared.
Bag snatching
Bag-snatching does occur in crowded places. This generally happens if people have left their bag on the back of their chair or the ground. It also happens with iPhones left on tables, so never do this. iPhones (and other smart phones) are expensive in Argentina so they're a popular target for thieves.
Another common bag-snatching method is someone riding past on a motorbike and snatching your bag. Called motochorros, this theft involves two people – one driving the bike, the other snatching bags.
Pickpocketing
Like all major cities, Buenos Aires does have a pickpocketing problem. It usually happens in crowded areas and on public transport.
But it can even occur in quiet areas.
It happened to me!
While I was walking to work one day, listening to a podcast on my phone, someone pickpocketed my phone. My phone was in my rain jacket pocket and I didn't even feel a thing. These guys are GOOD at pickpocketing. My advice: Avoid using your phone in public places.
Violent crime
Violent crime is rare. But it does happen. There have been a few reports of armed robberies involving tourists.
ATM scams
Another issue is ATM scams. This usually involves someone distracting you while someone else tries to steal your card or cash.
Taxi safety
While taxis are generally safe, there have been reports of taxi drivers taking longer routes to increase fares or even being involved in robberies. On a handful of occasions, I've frustratingly had taxi drivers adjust their meters so that the fare goes up quicker. I quickly let them know I wasn't falling for that!
Protests
Argentina is known for its frequent protests and demonstrations. These are generally peaceful but they can sometimes turn violent. The Plaza de Mayo in Buenos Aires is a popular spot for protests.
Distraction scams
You've seen this scam everywhere in the world. Someone sprays something on your clothes while someone else tries to "kindly" wipe the "pigeon poo" off you – only to rob you.
Drink and food spiking
With a reputation for a fun nightlife scene, drink spiking does happen in Argentina.
As I said earlier, don't let any of this put you off visiting Argentina! These incidents are rare. Almost 4 million people visited Argentina in 2022 without issue.
As I said earlier, Argentina is statistically safer than the United States.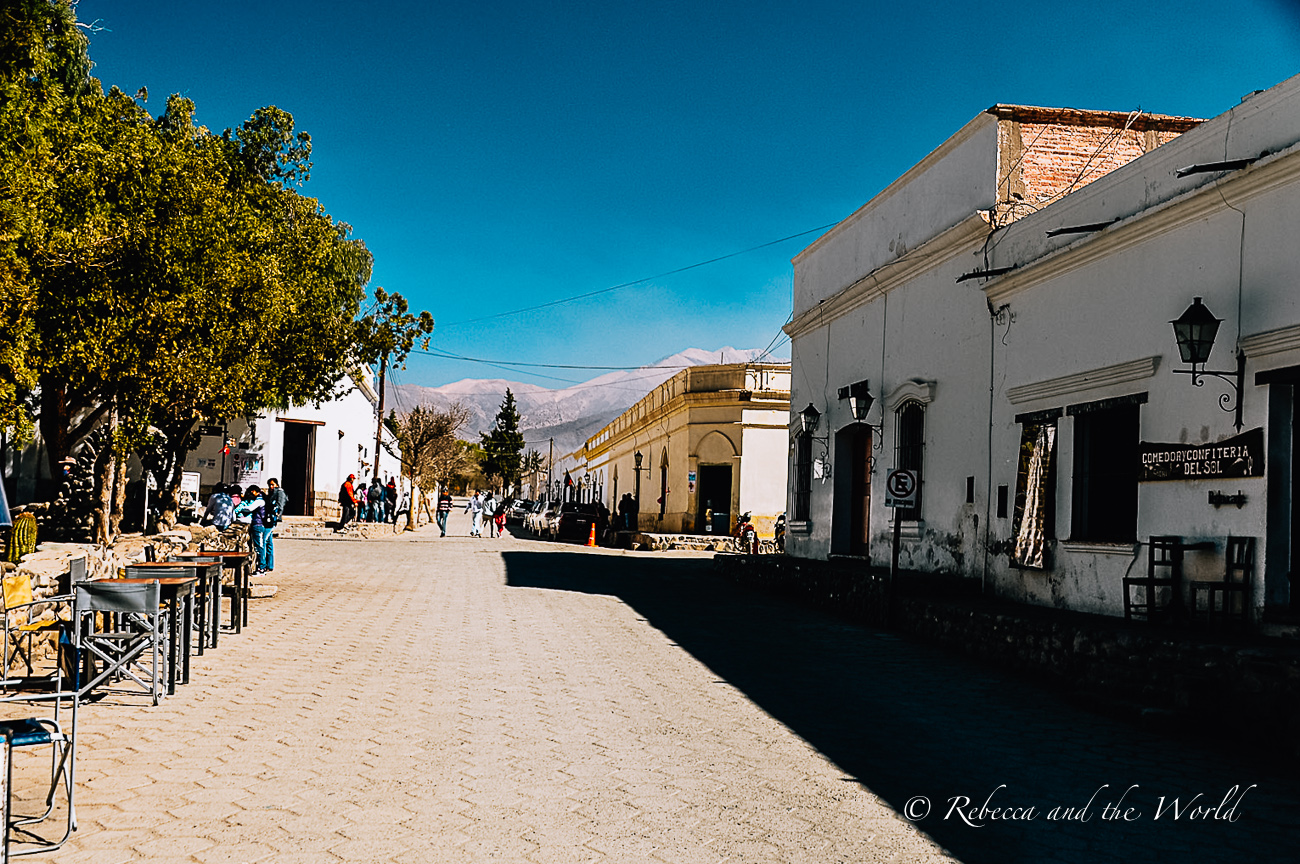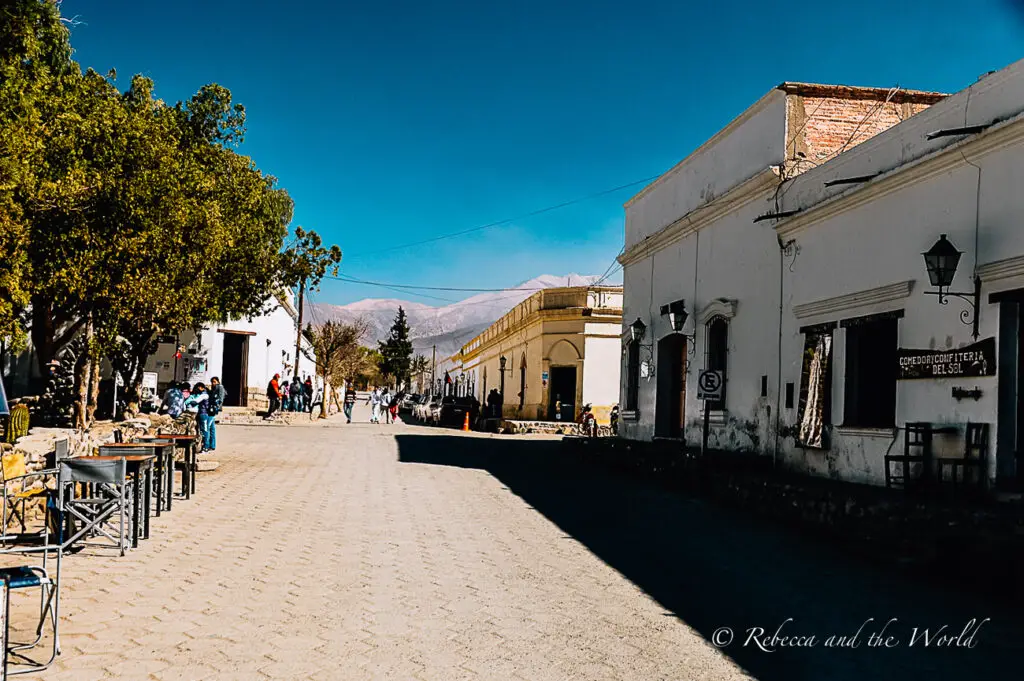 21 safety tips for Argentina
So now that you know some of the safety issues, here are some safety tips to keep in mind.
1. Don't flash your valuables
Avoid wearing expensive jewellery or carrying expensive items like cameras, laptops or smartphones in public. This will make you a target for thieves.
Keep your valuables in a secure location and only take them out when necessary.
Of course, I know you want to take photos when you visit! So take the photo and then put your camera/phone away in your bag.
2. Keep your bags close
If you're sitting at an outdoor cafe, make sure your purse or bag is on your lap, away from the street. I always keep my bag on my lap with my arm wrapped through the handle.
When walking along the street, keep your bag away from the road where it could be easily snatched by motochorros.
3. Watch out for people trying to distract you
Someone sitting too close? Someone trying to "help" you? Be extra cautious and move away.
4. Don't carry too much cash
Argentina makes it tricky to avoid carrying a lot of cash – to buy even a basic meal you'll need a stack of notes.
But plan out your day and only carry with you what you need.
Also, put money in different spots. Some could go in your wallet, some in another pocket, some in your shoe, some (for the ladies) inside your bra. Consider a money belt or secret scarf (read next tip).
5. Invest in a money belt
As well as putting your money on different parts of your body, get yourself a money belt, a passport scarf of a thief-proof backpack.
While nothing's foolproof, it will make a thief's job harder.
6. Try to blend in
Avoid speaking loudly in English or consulting a map in the middle of a busy street. Try to look casual and like you belong.
7. Learn a few words of Spanish
Learn some basic Spanish. You don't have to be able to hold a conversation, but you do want to know enough so that you can get by in taxis and on public transport.
8. Don't resist
It's highly unlikely, but armed robberies do happen. Don't resist.
Your stuff can be replaced. That's why you have travel insurance, right?
9. Use licensed taxis
When travelling around Argentina, use licensed taxis. These taxis have official markings and are usually yellow or black with a roof light.
Keep your eye on the meter to make sure it's not going up too quickly or that the taxi driver adds an extra amount to the fare when you stop.
It's always a good idea to have an idea of how to get to your destination so you can see if the driver's going in a roundabout way.
10. Use a ride-hailing app
At night, it can be a good idea to use a ride-hailing app like Uber or Cabify, which are widely available in major cities.
This means you don't have to worry about paying in cash and you know the fare before you get in.
You can also send your location to someone so they can track your journey.
11. Keep your door locked
When you're in a taxi or Uber, keep your door locked and your window up.
Thieves often target cars stopped at traffic lights. This happened to one of my colleagues. She was in a taxi stopped at the lights and someone snatched her phone through the open window.
12. Avoid public transport at night
If you're not familiar with using public transport in Argentina, particularly in the big cities, consider taking a rideshare vehicle instead at night.
At all times of day, be aware of pickpockets and keep your belongings close to you at all times on buses and trains.
13. Be cautious when using ATMs
Use ATMs located inside banks or shopping centres, and avoid using them at night or in isolated areas.
Shield your PIN number from view and be aware of anyone standing too close to you.
14. Watch out for counterfeit notes
When exchanging money in Argentina, carefully check the pesos you get. Same goes for the change you receive in shops.
15. Avoid protests and demonstrations
It may be tempting to see what all the fuss is about, but it's best to avoid getting caught up in protests.
If you do accidentally find yourself in the middle of a protest, leave the area.
16. Watch your drink
Keep an eye on your drink and don't accept drinks from strangers. Avoid leaving your food or drink unattended.
17. Don't do drugs
Sure, you can very easily get drugs in Argentina. But don't do them – it's illegal. You've seen "Banged Up Abroad" and you know how it'll end!
18. Avoid the villas
Villas are essentially shanty towns and they are in Buenos Aires. You might be surprised that there's one right next to fancy Recoleta (I could see Villa 31, Buenos Aires' most famous villa, from my balcony).
It's unlikely you'll find yourself in a villa (pronounced vish-a) but if you accidentally do, leave quickly.
Retiro Train Station is right next to Villa 31. This area is a hotspot for pickpockets as they can quickly escape into the villa. This is where I was pickpocketed, so I know how quickly pickpockets can move!
19. Find out which areas to avoid
There are areas in all cities in the world that you just know to avoid. Find out from your hotel or accommodation which areas to stay away from in the city you're in in Argentina.
In Buenos Aires, for instance, those areas are La Boca (outside of the main tourist area and at night), parts of San Telmo at night and Retiro Train Station. Figure out where to stay in Buenos Aires to avoid the sketchier areas.
20. Stay informed
Stay informed about the current situation in Argentina by checking the news and government travel advisories. Sign up to their updates, if they have them.
Note down your embassy's contact information and keep it on you.
21. Keep an eye on the ground!
Okay, so this tip isn't safety-related, but always keep an eye on the footpath. There's dog poop everywhere! At times it's like dodging a minefield!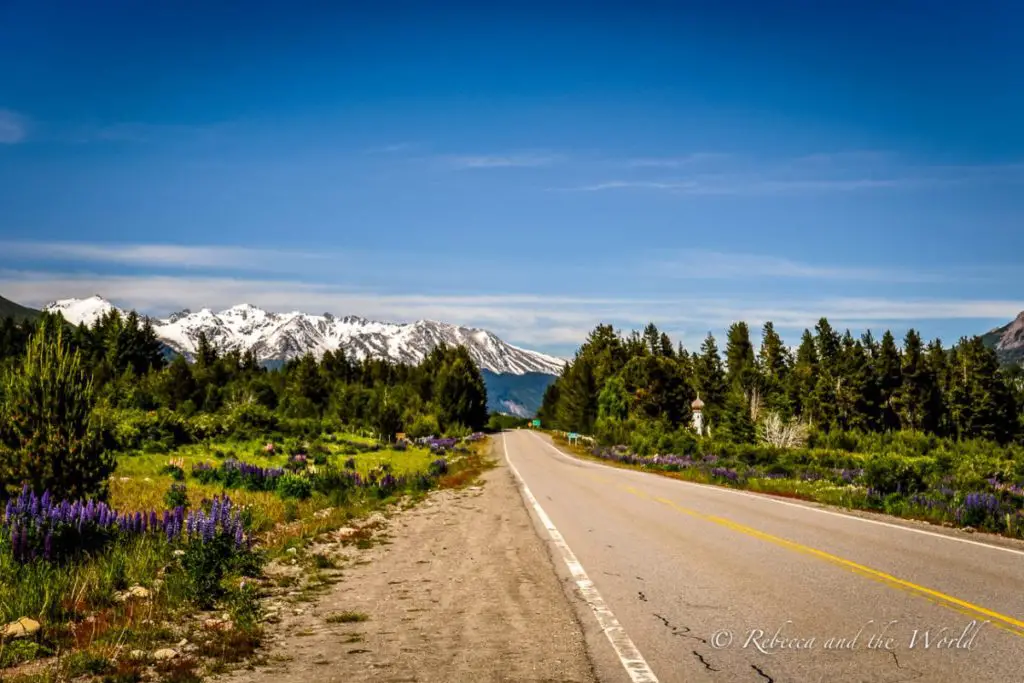 Argentina travel insurance
You shouldn't visit Argentina without travel insurance. You can read my full Argentina travel insurance guide, but below I've got a few tips and recommendations.
While Argentina has good health and dental services available and it's affordable – sometimes even free, including for foreigners – travel insurance covers you for more.
Travel insurance protects you against theft, illness, injury and cancellations.
If you get sick or injured while in Argentina, travel insurance will cover your medical expenses.
It may even cover the cost of a medical evacuation back to your home country.
Additionally, if something unexpected happens and you need to cancel your Argentina trip, travel insurance can help reimburse you for any non-refundable expenses.
In short, travel insurance is a must.
I recommend the following three travel insurance providers:
You should be able to find what you need for Argentina with one of these providers.
Is Argentina safe to travel alone?
Absolutely!
Of course, you'll need to take extra precautions with no one else to keep an eye out for you. Follow all the tips listed above, along with:
Is Argentina safe for solo female travellers?
It's also a yes to this question about whether Argentina is safe for solo female travellers. I think the advice above also applies.
You do need to be aware that Argentina has quite the macho culture. As a woman, you'll likely be the recipient of piropos, men openly commenting about you. It's the Buenos Aires version of catcalling and can be off-putting. Ignore them and keep walking.
Don't walk around alone at night and avoid dark areas without streetlights.
Let someone know where you're going when you head out for the evening. That could be someone at your accommodation or a text to a friend back home.
Always, always trust your gut. If something doesn't feel right, leave the situation. Don't be afraid to make a scene or ask for help if you feel threatened.
Is Argentina safe to visit? My thoughts
Overall, Argentina is safe.
Millions of people visit Argentina every year and have a great time. I lived here for two years and the only issues I ever had was one pickpocketing incident and some taxi drivers trying to jib the meter.
Follow the safety tips I've shared here and be aware of what can go wrong and how to prevent it – but don't be anxious or scared.
By taking basic safety precautions, you can avoid being the victim of a crime and enjoy all that Argentina has to offer.
Frequently Asked Questions
Is Argentina safe to visit right now?
The Australian, Canadian and US governments all list Argentina at the lowest risk level. The safety situation in Argentina can change at any time, so it's always a good idea to check the current safety status before you travel.
What are the current travel restrictions for Argentina?
As of October 2023, there are no significant travel restrictions in place for Argentina. Always check your government's travel advisories ahead of a trip.
What's the crime rate like in Argentina?
Argentina does have crime, especially in larger cities like Buenos Aires. However, most visitors to Argentina have a safe and enjoyable trip. In my personal experience, I felt safe living in Argentina for two years and never encountered any major safety issues – other than one pickpocketing incident (and I wasn't hurt).
Is the United States or Argentina safer?
The 2023 Global Peace Index lists Argentina at 54 and the United States at 131 in terms of safety and peace. You can interpret that as Argentina being safer than the United States.
How do locals feel about tourists in Argentina?
Argentinians are generally friendly and welcoming to tourists. However, as with any country, be respectful of local customs and traditions. Avoid talking about the Malvinas Islands (Falklands) if you're British. Learning a few words of Spanish can also go a long way.
What's the level of English proficiency in Argentina?
While many Argentinians speak some English, it does vary depending on where you are in the country. In larger cities like Buenos Aires, you're more likely to find people who speak English fluently. Learn a few basic phrases in Spanish to help you get by.
Got any questions about staying safe in Argentina? Drop them in the comments section below.
---
Related posts
Before you go… you might like these other Argentina travel blogs.
ARGENTINA TRIP ESSENTIALS
PIN IT FOR LATER: IS ARGENTINA SAFE TO VISIT?
Save this guide to safety in Argentina to Pinterest for later.