Some people travel to Buenos Aires in Argentina just to shop. This city is called, after all, the Paris of South America. Which means that you'll be coming home with some classy souvenirs – no "I love BA" t-shirts here! So if you're travelling here, what should you buy in Buenos Aires?
Whether you're looking for the latest fashion, after a unique Argentine souvenir to take home, or have time to have a custom leather jacket made, you'll find something special to remember your visit to Buenos Aires by.
This Buenos Aires shopping guide includes the best things to buy in Buenos Aires, where to get a leather jacket made, and all about malls in Buenos Aires. So, let's get shopping!
This blog post may contain affiliate links, meaning if you book or buy something through one of these links, I may earn a small commission (at no extra cost to you).
Top tip: Hire a personal shopper in Buenos Aires
First things first when it comes to shopping in Buenos Aires: hire a professional.
If you're visiting the city for the fashion, then this is the best way to discover sartorial secrets.
Clothes shopping in Buenos Aires can be overwhelming when you don't know where to start or you're not familiar with Spanish. You'll miss out on all the shopping Buenos Aires has to offer.
Shop Hop Buenos Aires coordinates bespoke shopping tours customised to your exact spending desires and style, and provide amazing ideas for what to buy in Buenos Aires.
Their guides can also direct you to the hidden gems that you wouldn't find by yourself. Due to the high rents in Buenos Aires, many designers don't have storefronts and often work out of their homes or studios. They know all the designers across the city and can get you into appointment-only private studios not open to the general public.
Half or full-day personalised Buenos Aires shopping tours can be organised.
For those who live in Buenos Aires, Shop Hop also offers wardrobe and personal styling consultations. That's how I first discovered this amazing company when I lived in Buenos Aires!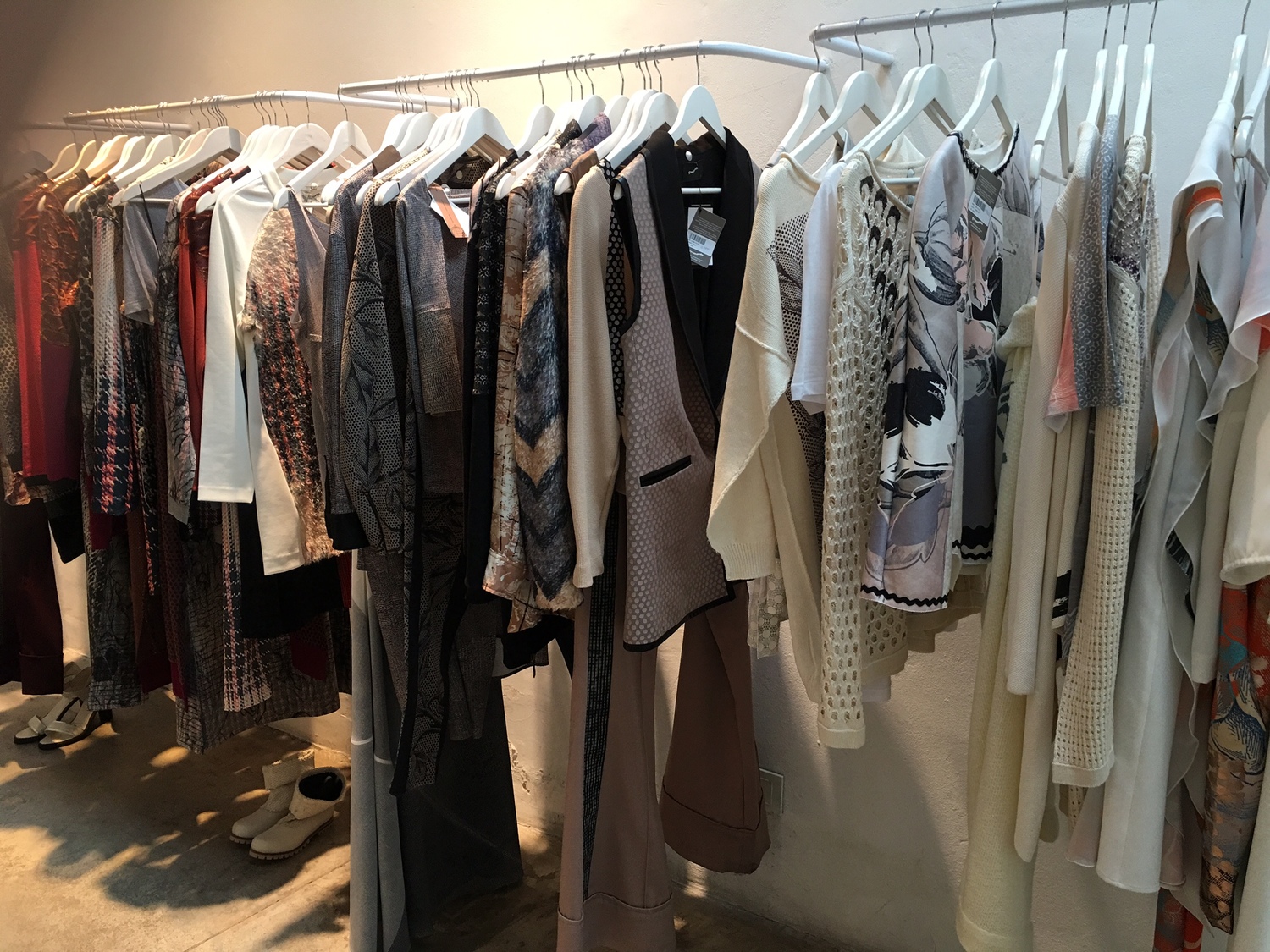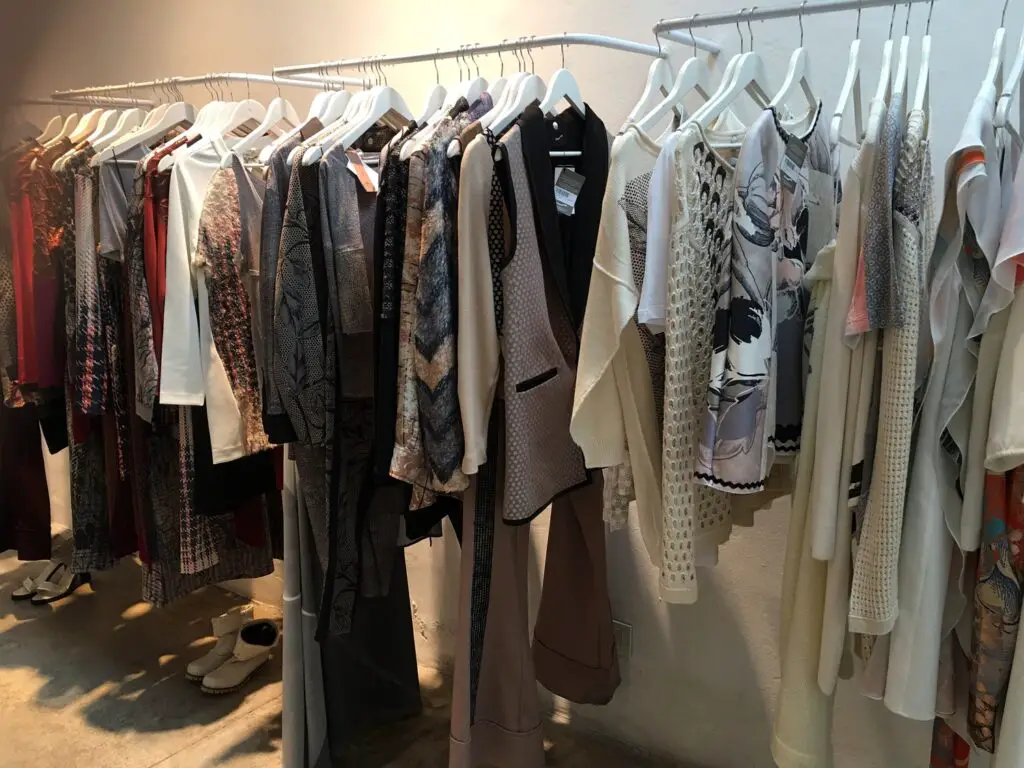 Shopping in Buenos Aires: A neighbourhood guide
Buenos Aires is a big city and each neighbourhood is known for its own unique shopping focus.
Palermo
At some point during your trip to Buenos Aires you'll end up in trendy Palermo. Actually made up of various sub-neighbourhoods (Palermo Soho, Palermo Hollywood, Palermo Viejo, Palermo Chico and so on), this barrio is full of boutiques that offer both high-end and more affordable clothing. This best shopping in Buenos Aires can be found in this area.
Recoleta
The most upscale neighbourhood of Buenos Aires, in Recoleta you'll find rows of luxury stores here. Of course, all at luxury prices. This is the area to go to if you have some serious cash to drop. It's easy to be distracted by the handsome French-inspired architecture as you wander the streets, but if you look carefully you'll find boutiques selling beautifully made leather goods, handcrafted shoes and glamorous accessories.
San Telmo
Famed for its Sunday market, San Telmo is also home to hundreds of antique stores. Here, you can pick up chandeliers, colourful vintage seltzer siphons and crystal glasses, all of which make great (although delicate) souvenirs. There are also a number of boutique stores that sell vintage clothing.
El Centro
The shopping in Buenos Aires's downtown area tends to be focused on cheaper stores selling Buenos Aires souvenirs for tourists, tango CDs, cheap electronics and knock-off soccer jerseys. It's worth a stroll down Calle Florida where you may spot a couple passionately dancing the tango (for a fee, of course).
Villa Crespo
The so-called leather district of Buenos Aires, Villa Crespo is where you will find leather goods of all kinds. Murillo Street has the highest concentration of leather shops in Buenos Aires, and is also the place to go if you are looking for outlet stores.
What to buy in Buenos Aires
So what to buy in Argentina, and specifically what to buy in Buenos Aires? There are so many goods that are unique to Argentina that make perfect souvenirs to take home.
A tip before you begin your shopping spree: bring U.S. dollars if you can, as you'll likely get a discount for paying in cash. (I've got more handy tips for exchanging money in my guide to planning a trip to Argentina.) This is especially so when it comes to designers with private studios, or when you're buying custom-made leather goods.
In shopping malls in Buenos Aires, major credit cards are accepted, although I've found not to even bother trying to use an American Express card.
Leather
Argentina is famous for its leather products, and leather goods are one of the best things to buy in Argentina. If you're visiting Buenos Aires for a few days, you're going to want to get something made in leather.
There are a number of shops around the city that can turn around a custom-made leather jacket in 48-72 hours. And it's not just leather jackets: these stores can make leather skirts, leather boots, leather gloves, leather overnight bags – really, anything you want.
You can choose from cow, sheep or the softer goat leather, or even carpincho leather, which comes from the capybara rodent. Avoid the synthetic leather that some stores use – use the smell test if you're not quite sure.
I've had two leather jackets made – all far cheaper than if I had bought something in a store in the United States or Australia or Europe. There are many leather shops in Buenos Aires, and recommendations for custom-made leather jackets include:
Bettina Rizzi (Maipu 935) – this is where I got both my jackets made
Uru Recoleta (Vicente López 2132)
Silvia Eisele (Recoleta, by appointment only)
Bring with you photos that specifically show the design you want. They'll be able to do a design based on those images.
Also, make sure you have time for multiple fittings. While it's far cheaper than back home, you're still going to be possibly shelling out a couple of hundred dollars and you want to make sure your new leather clothing item is absolutely perfect.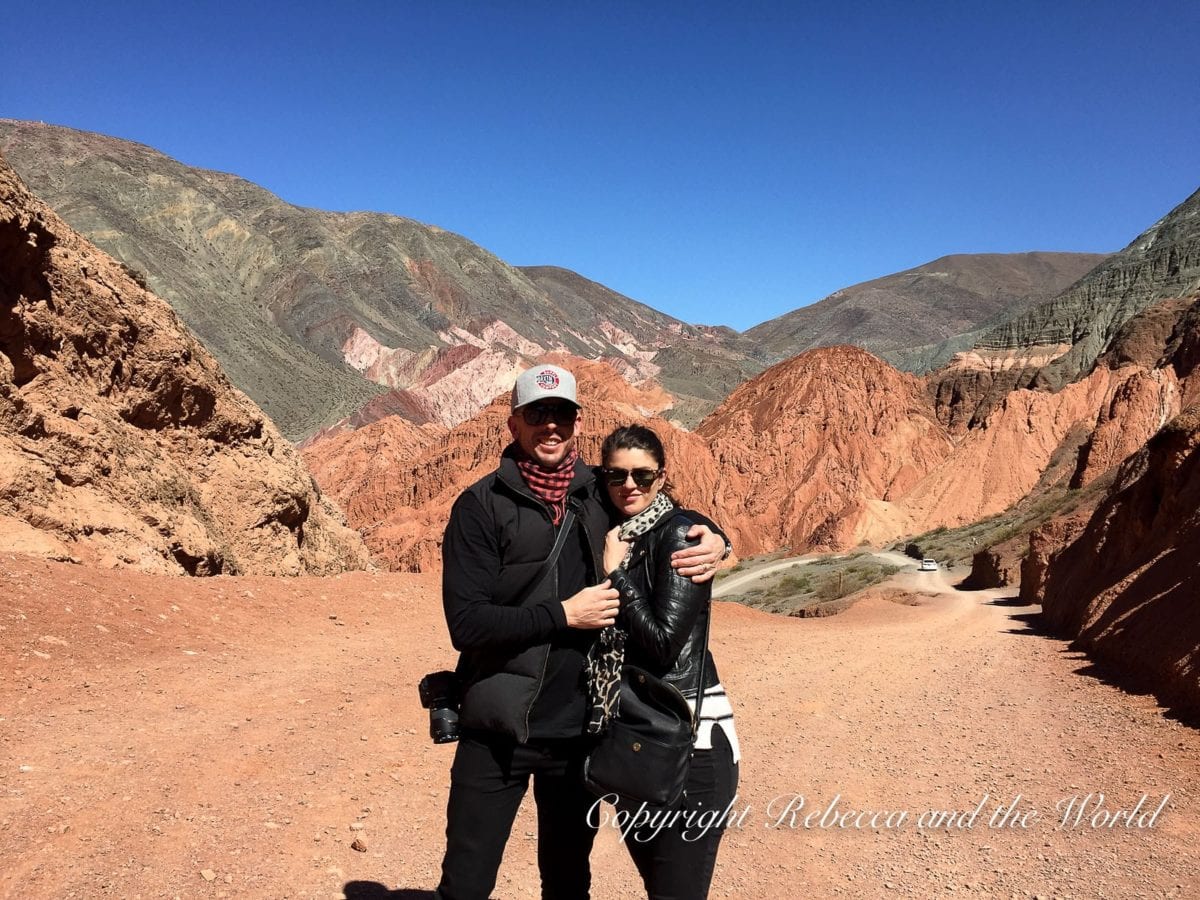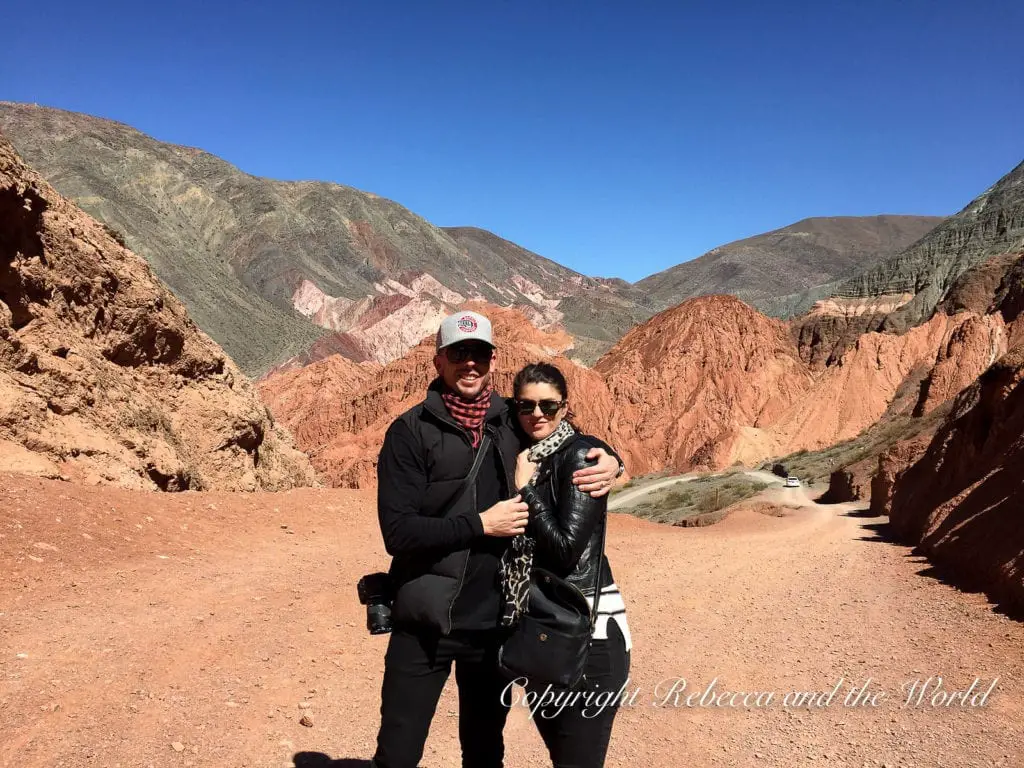 For more leather goods, including cow hide rugs and cushions, try Calma Chicha in Palermo. The helpful staff can show you the huge range for sale. We have a cow hide rug that we purchased here.
This article provides additional tips on what to look for and where to buy leather goods in Buenos Aires.
Jewelry
For handcrafted jewelry, Astoria Joyería has a beautiful collection in a private studio. You can also ask Buenos Aires designer Paula Pereiro, the owner of Astoria Joyería (and one of the most delightful humans I've ever met), to custom design something for you if you have the time.
I have several pieces of Paula's, including rings, delicate earrings and a gorgeous necklace that loops around my neck.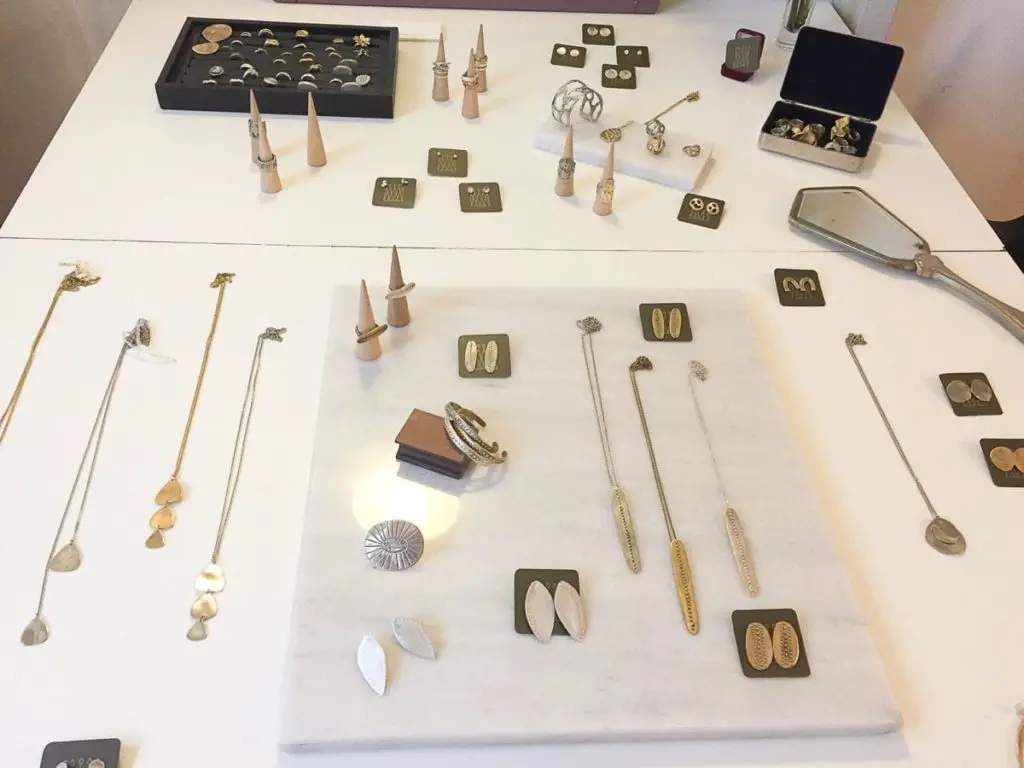 Distinctive fragrances
If you're after a new scent, Fueguia on fancy Avenida Alvear has something for you. This store is the flagship for this luxury fragrance brand, which also has boutiques in New York, Tokyo, London and Milan.
Stepping into the store you'll be overwhelmed by the myriad of scents on offer, all sold in gorgeous bottles and wrapped in a beautiful box. The staff can guide you through all the scents until you find just the right one for you.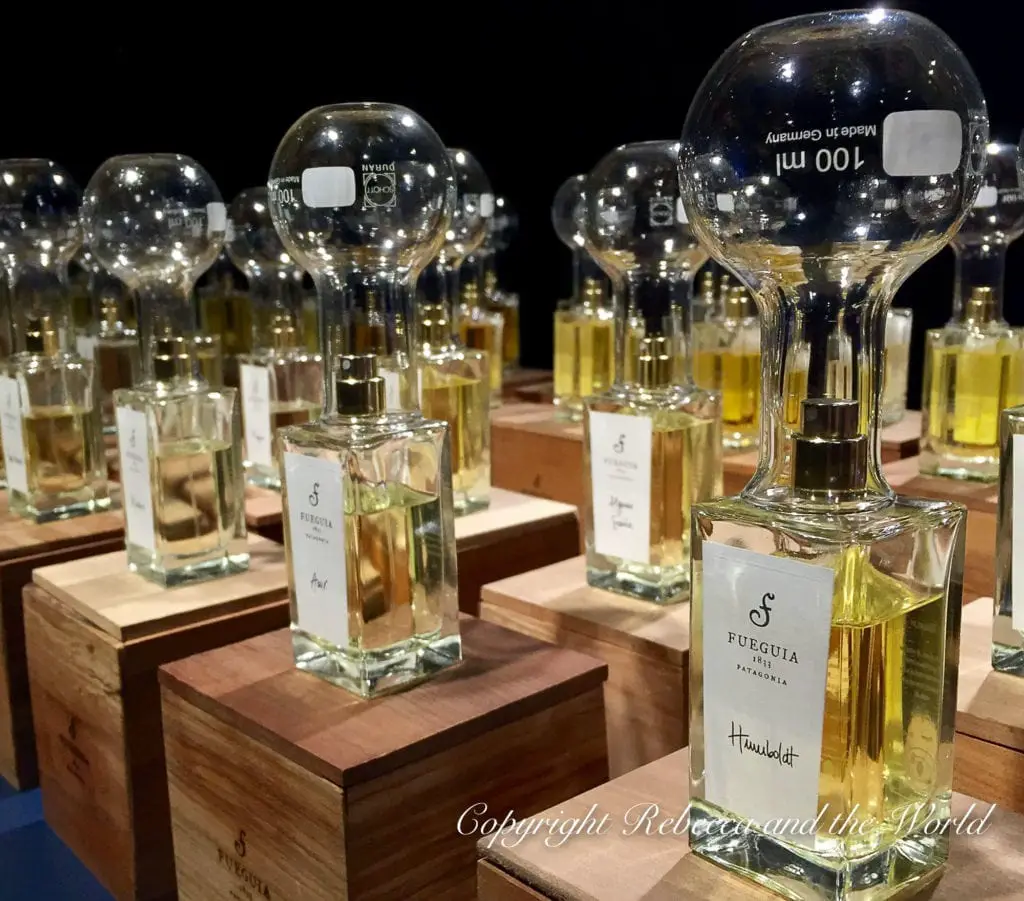 Souvenirs
I don't know about you, but my favourite souvenirs tend to be of the food variety. And Argentina delivers in spades.
One of the best (and tastiest) Argentina souvenirs to bring home is dulce de leche, a creamy caramel condiment. Don't forget the alfajores, which are sandwich cookies filled with dulce de leche and often coated in chocolate. Pick up a jar of dulce de leche or package of alfajores from the Havana chain store – they're all over the city. My favourite dulce de leche and alfajores can actually be found at any supermarket: Serenisima dulce de leche (always "estilo campo") and the Jorgitos brand of alfajores will always win me over.
Spend any amount of time in Buenos Aires and you'll notice Porteños carting around flasks of hot water and sharing sips from a squat and round cup in parks, on the streets, in government agencies (yes, seriously) – anywhere Argentines gather really. This is mate and it's similar to tea. While some think wine is the national drink of Argentina, I'd say that mate actually is. Buy packets of the yerba mate (if you like its taste, it's not for everyone) or simply the mate gourds, some of which are clad in beautiful leather, embossed and lined with silver. They, along with the silver bombillas (straws) make for a beautiful souvenir.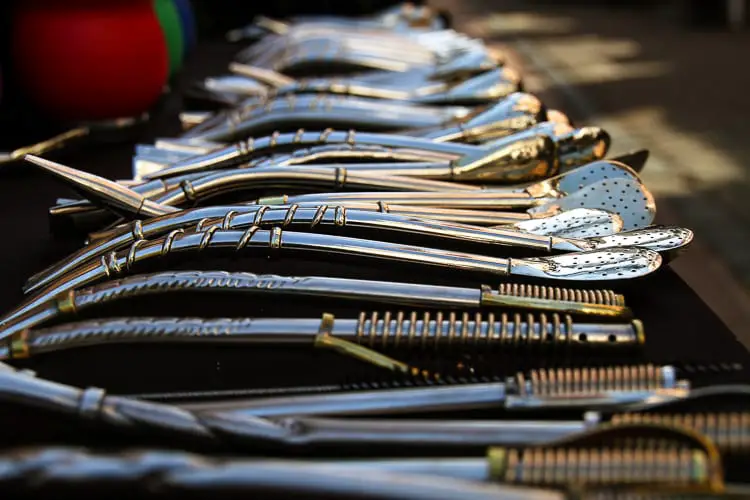 Bottles of Argentine wine are also great to take home. While you can find Argentine wines in most countries, I was once told – by a viticulturist, mind you – that Argentina keeps its best stuff and exports the rest. There are wine stores that dot the city, like the popular Winery chain, and supermarkets usually stock a pretty great range at affordable prices. Pain et Vin (Gorriti 5132) has tastings available and will help you choose the perfect bottle, whether you're after a deep Malbec or a fruity torrontés.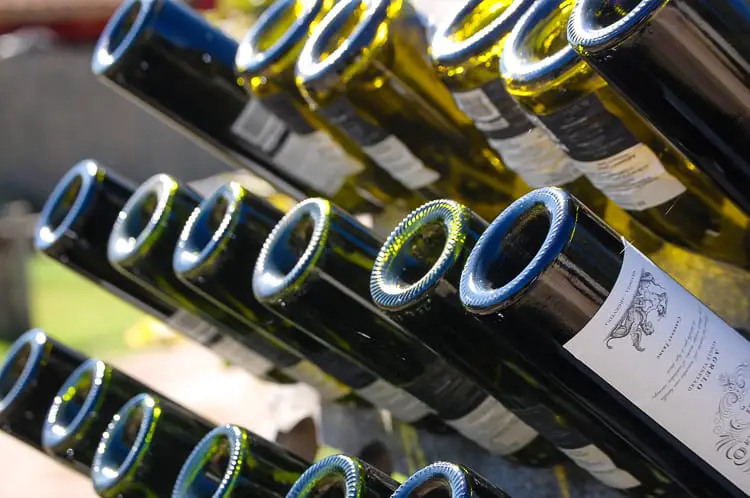 For serving your Argentine wine, pick up a pingüino, a penguin-shaped wine carafe that used to be found in all cafes and restaurants in Argentina. It's the perfect mix of kitsch and funky. I love these so much that we have three of them!
Books
Even if you're not planning to buy anything, it's worth your time to visit El Ateneo Grand Splendid (Avenida Santa Fe 1860), which I (and many others) consider to be the most beautiful bookstore in the world. This former theatre is dazzling, and is now filled with shelves and shelves of books instead of tango singers and their admiring audiences.
Pick up some classic Argentine authors, including Jorge Luis Borges novels, or take home a puzzle or notebook as a reminder of your trip to Buenos Aires. The store has a small section of English language books. Or simply sip a cortado in the café where the stage once was.
The best shopping malls in Buenos Aires
Argentines seemingly love to shop, so there's no shortage of malls and shopping centres across the city. Here are some of the most popular shopping malls in Buenos Aires – for all budgets and styles.
Galerías Pacífico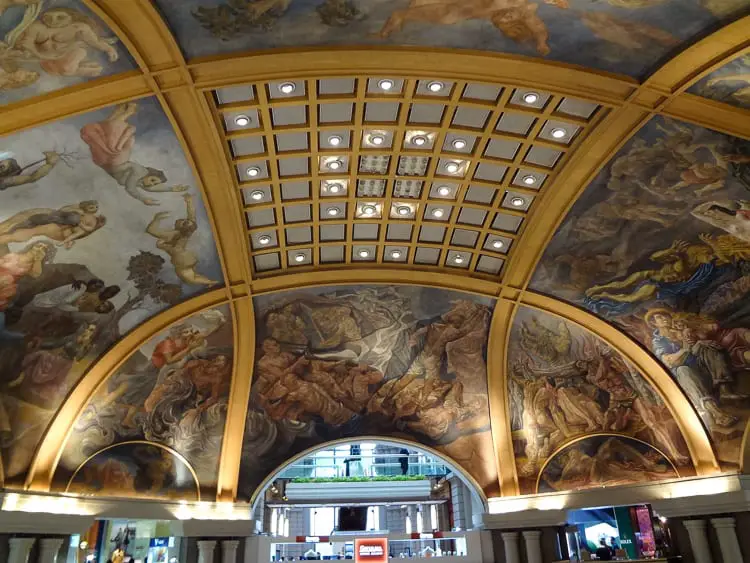 Located in El Centro (the downtown area), this shopping centre is in one of Buenos Aires's most picturesque buildings. An exquisite fresco painted in 1945 covers the ceiling of this old, restored building and it's worth a visit just for this. Aside from its beauty, it's home to stores selling clothing, books, jewelry and much more.
Corner Avenidas Córdoba and Florida
Patio Bullrich
In upscale Recoleta, at the chandelier-bedecked Patio Bullrich you can expect to find exclusive brands – and for exclusive prices. As well as local brands, the mall has international brands including Salvatore Ferragamo and Zara. It's much smaller than other shopping malls in Buenos Aires and usually far more peaceful.
Libertador 750
Alto Palermo Shopping Centre
This shopping mall is exactly what you're used to back home – filled with young kids hanging out on weekends. Shopping in Buenos Aires doesn't get much better than this. It's far more accessible for all budgets, and has food courts, a cinema, restaurants and bars, as well as both Argentine and international brands.
Santa Fe 3253
Paseo Alcorta
With more than 300 stores, you're bound to find a souvenir or hot new clothing item at Buenos Aires shopping mall, Paseo Alcorta. This mall is in Palermo Chico, a neighbourhood of the larger Palermo barrio.
Jeronimo Salguero 3172
Abasto Shopping Centre
A little off the beaten path, the Abasto Shopping Centre is inside a stunning art deco building dating back to the end of the 19th century. Stores sell men's and women's clothing, sports gear, perfume and technology.
Corrientes 3247
The best markets in Buenos Aires
Some of the best shopping in Buenos Aires can be done at the local markets that spring up around the city. Read on for the best markets to visit in Buenos Aires.
Feria de San Telmo
Every Sunday, some streets in San Telmo are blocked off and the neighbourhood turns into a huge, lively outdoor street market. You can buy leather goods, knitted cactus "plants" (the only plant I can't kill), cowhide rugs and so much more. Start at Plaza Dorrego and sift through the table loads of unique antiques.
If you're not visiting Buenos Aires on a Sunday, don't despair because the permanent San Telmo Market offers plenty of intriguing goods. This iron work building the size of a city block houses fresh produce, coffee shops and stall after stall of antiques for sale.
Calle Defensa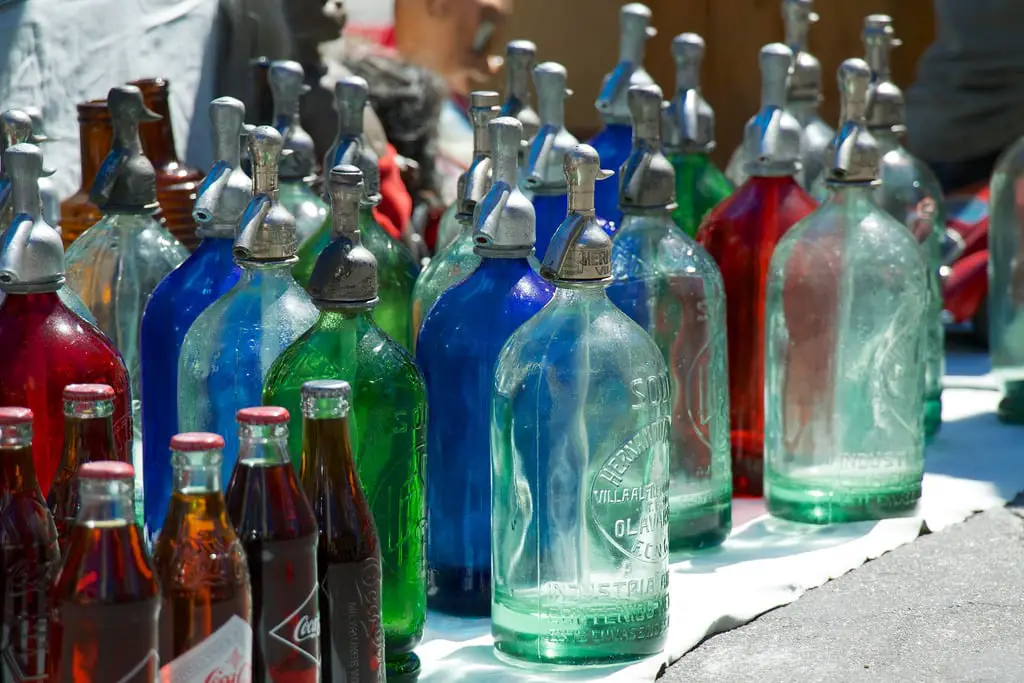 Mercado de las Pulgas
A permanent marketplace, this flea market (pulga means flea in Spanish) is a haven for antique lovers. Search through the individual stalls to find distinctive souvenirs to take home, including light fixtures and ornately-framed mirrors. The market also has vendors who craft handmade furniture – which unfortunately won't fit in a suitcase.
Avenida Dorrego 1650
Feria de Plaza Francia
Each Saturday and Sunday and on public holidays, Plaza Francia in Recoleta comes alive with rows and rows of stalls selling handmade leather bags, ponchos, hand-carved wooden boxes and edible treats. There's usually some kind of street performer or live music to entertain the crowds. It's located right near the Recoleta Cemetery.
Plaza Francia, Avenida Libertador
Feria de Mataderos
In the working class neighbourhood of Mataderos, about an hour from the city by bus, this market brings the country to the city. Stallholders sell beautiful mates, ponchos, cow horn-handled knives and silver goods. You can try Argentine food including steak and locro, a traditional stew. Gauchos (Argentine cowboys) on horseback perform for the huge crowds that visit each week. It's open on Sundays and public holidays from March to December.
Avenida Lisandro de la Torre and Avenida de las Corrales
So, what are you going to buy in Buenos Aires? Happy shopping!
So, now that you know what to buy in Buenos Aires, are you planning to visit Buenos Aires? Let me know in the comments below if you'll soon be shopping in Buenos Aires!
You might also like these Buenos Aires articles:
ARGENTINA TRIP ESSENTIALS
PIN IT FOR LATER:
Liked this post? Save it to Pinterest!