Renting a car in Argentina is one of the best ways to explore this huge, beautiful country.
In a country that spans over 3,800 kilometres (2,300 miles) from north to south, having your own transportation can be incredibly handy. Whether you're planning on driving through the north of the country, exploring rural towns or cruising around Patagonia, renting a car will give you the freedom and flexibility to create your own adventure and explore the highlights of Argentina.
I lived in Argentina for two years and, while we owned a car in Buenos Aires, we always rented cars when we flew to other cities in Argentina. (It's much easier to fly and rent a car rather than drive for two days straight – this country is BIG!)
It can seem confusing to rent a car in a foreign country, especially a country where you may not speak the language. So, to help you out, here are some tips and suggestions for renting a car in Argentina.
This blog post may contain affiliate links, meaning if you book or buy something through one of these links, I may earn a small commission (at no extra cost to you).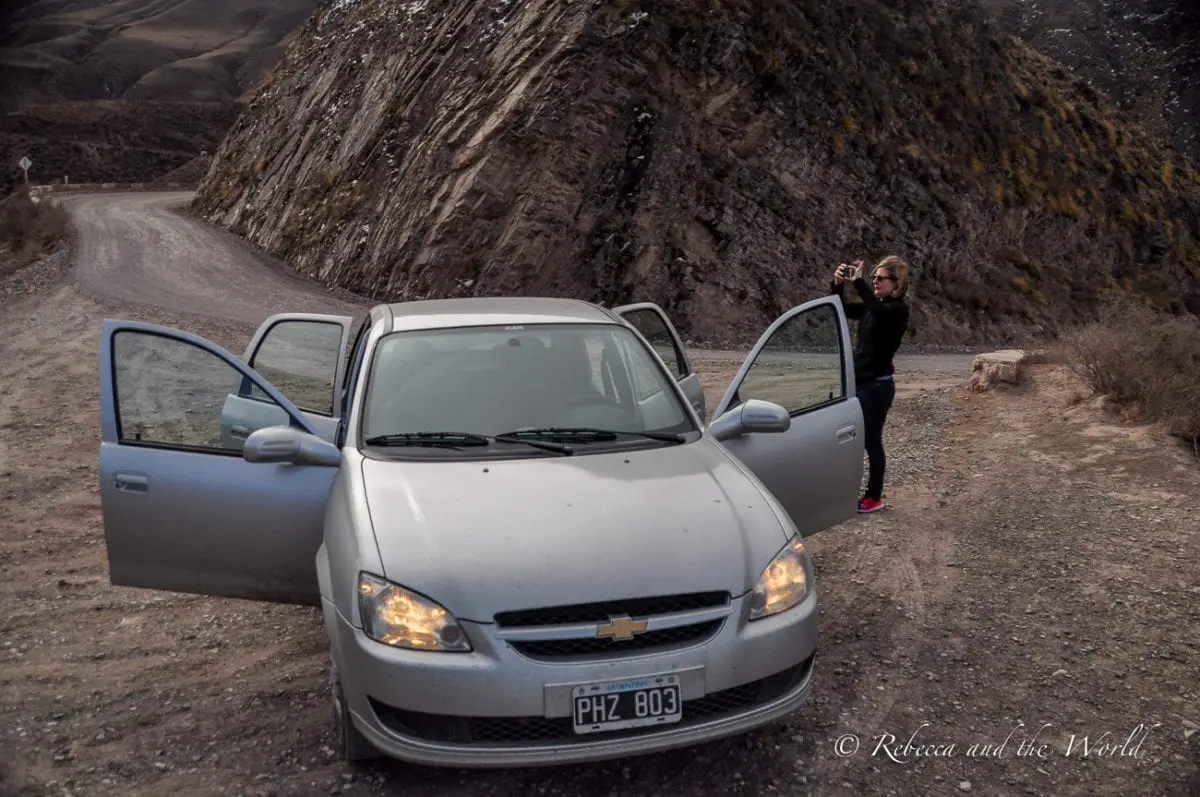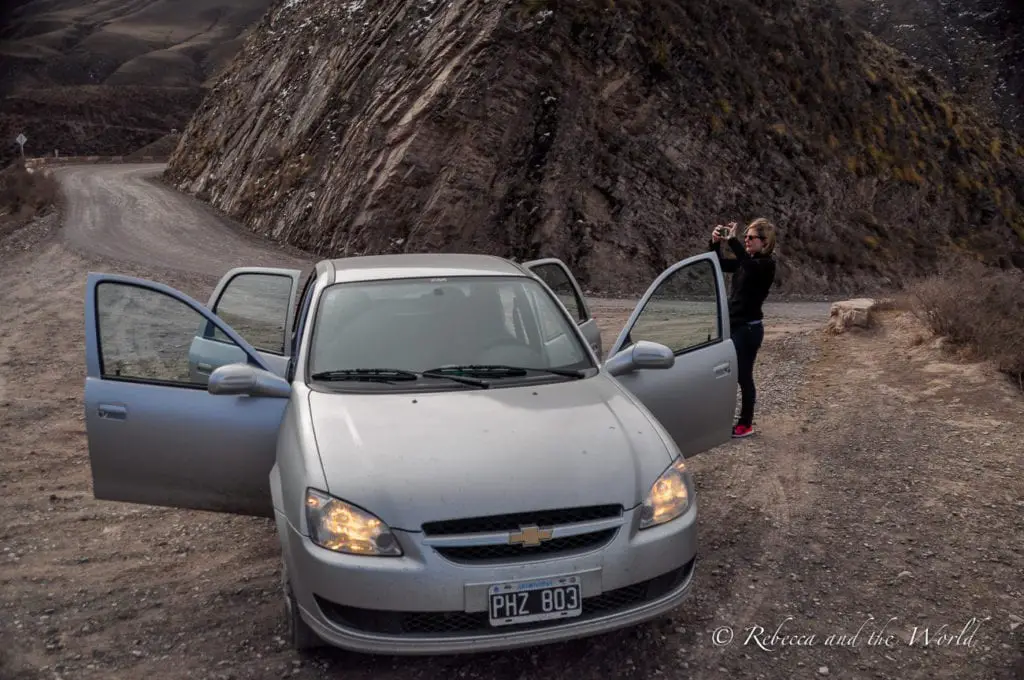 Best Argentina car rental company: DiscoverCars
When booking your Argentina car rental online, I recommend and use DiscoverCars. They search international rental brands and local companies, so you get the best deal. They have car rental locations all over Argentina.
1. When should you rent a car in Argentina?
If you plan on spending most of your time in cities like Buenos Aires or Mendoza, renting a car doesn't make much sense.
Public transport is reliable in these cities – and it may actually be cheaper to use taxis or buses rather than renting a car. In Buenos Aires, Uber is cheap and there's a good subway system. It's also very walkable (check out my Buenos Aires itinerary, which uses your feet and public transport).
However, if you're planning on getting out of the city and exploring more remote places in Argentina, then renting a car is definitely worth considering. This especially applies to those wanting to drive along the famous Ruta Nacional 40 (National Route 40) which runs along the spine of Argentina from north to south or who want to explore Patagonia.
Long-distance buses do traverse most of the country's roads and are affordable, but you're at the whim of their fixed schedules.
You're also limited in how you can get around when you arrive at your destination. In remote areas, the attractions are usually spread out, so you'll need some form of transport to get around.
Do I need to rent a car in Buenos Aires?
I would not recommend renting a car in Buenos Aires!
Driving in Buenos Aires is chaotic. Drivers are pretty aggressive, parking is a nightmare and there are just too many things that could go wrong in a city that you're not familiar with. Bus drivers think they own the roads and cars rarely give way to pedestrians at pedestrian crossings. There are a lot of one-way streets and the street signs are just so different to what you're used to back home.
Trust me! We owned a car in Buenos Aires and while it was great for getting out of the city to visit an estancia near Buenos Aires for the weekend, it usually stayed in our parking garage.
There are plenty of things to do in Buenos Aires that don't require a car. It's easy to get around the city on public transport or your own two feet.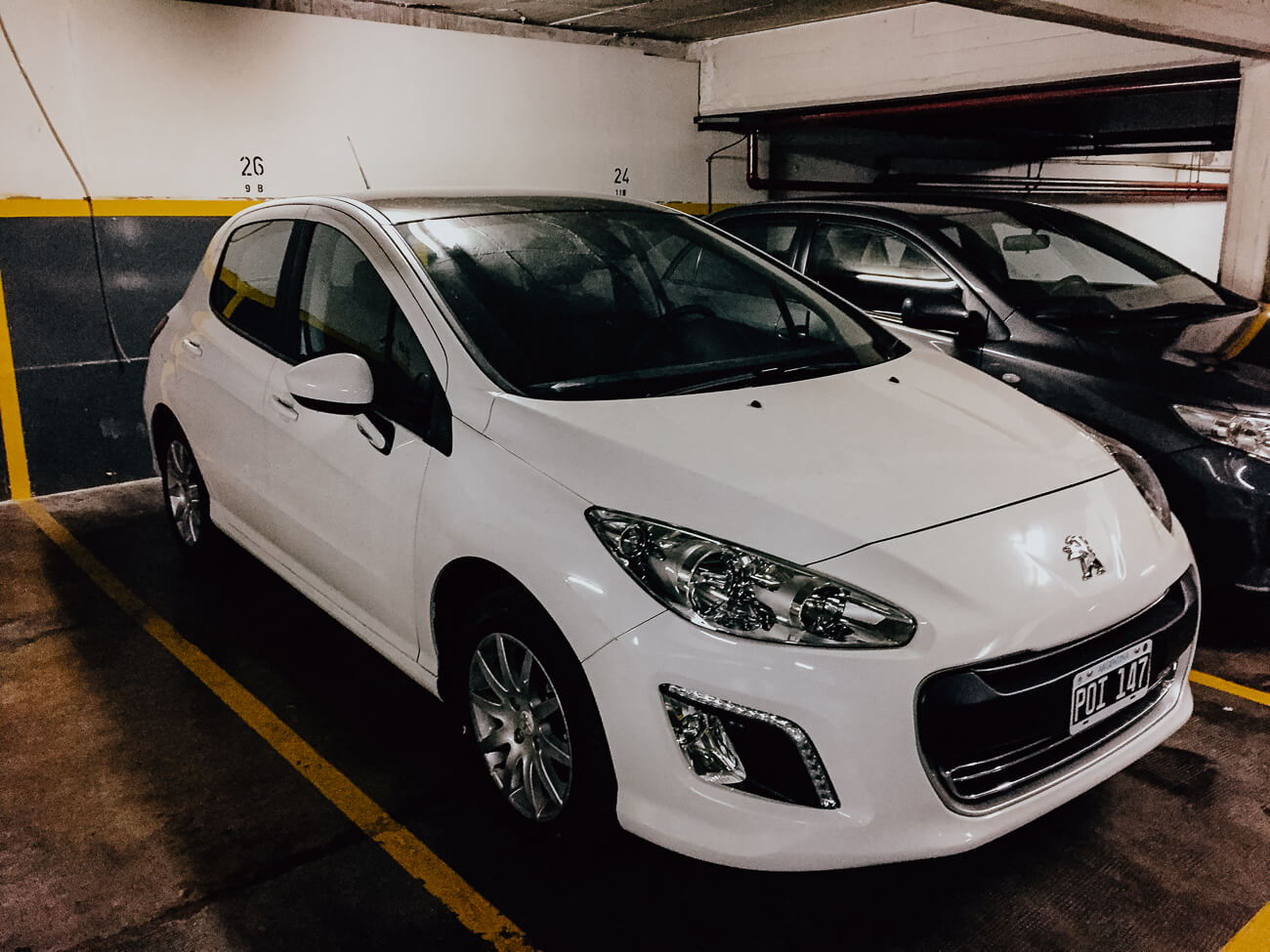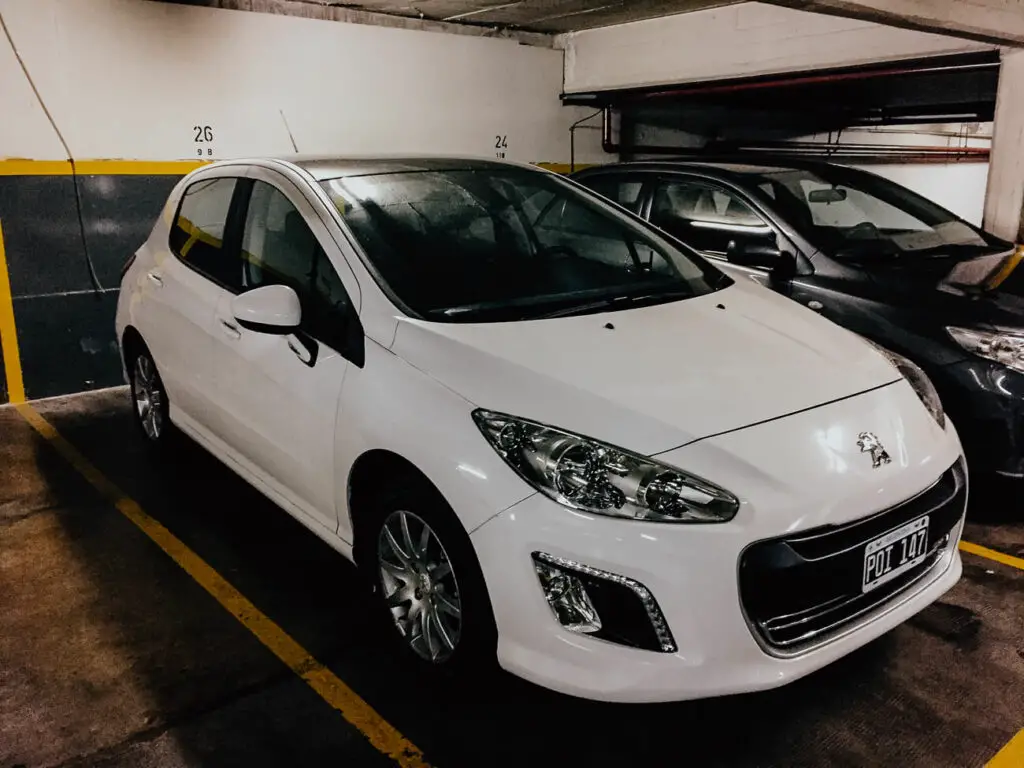 2. Is it safe to drive in Argentina?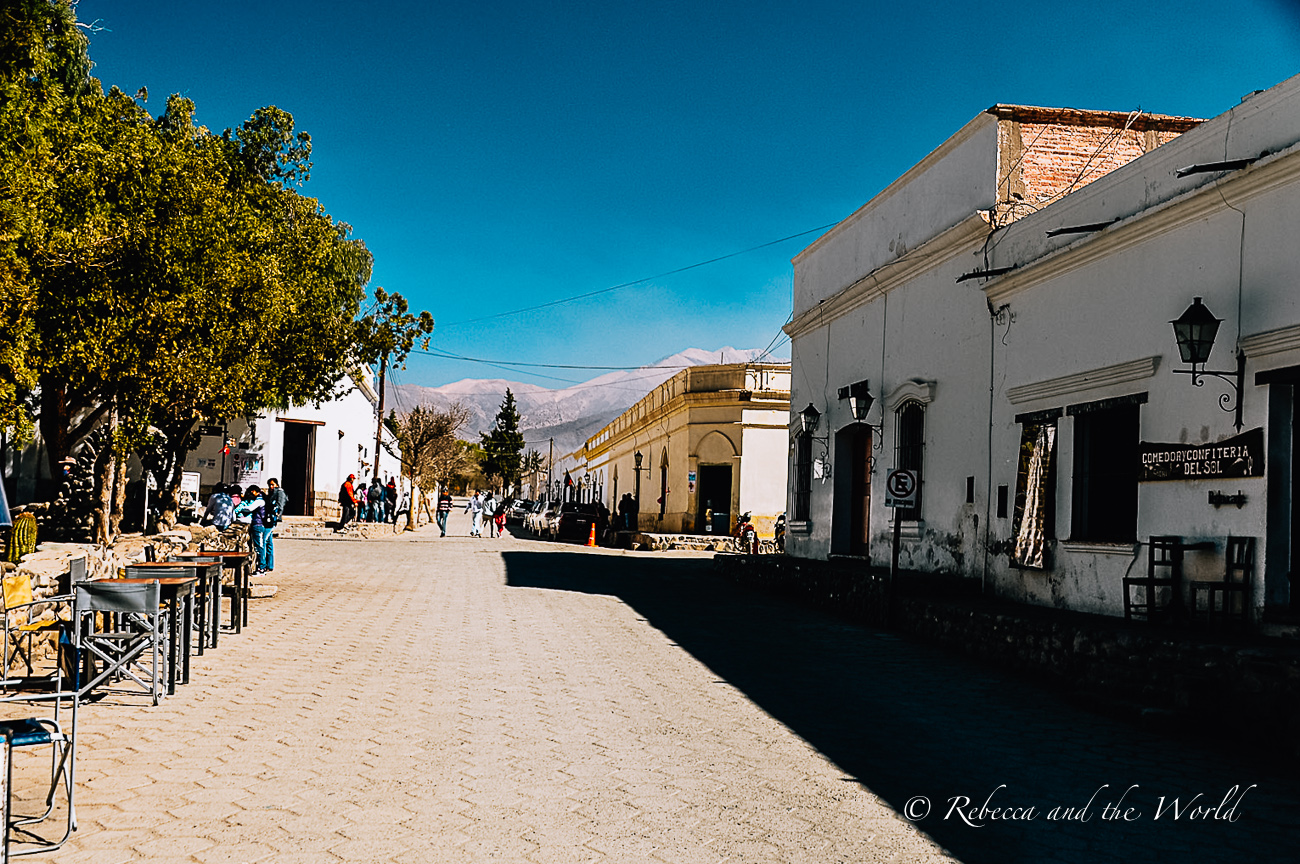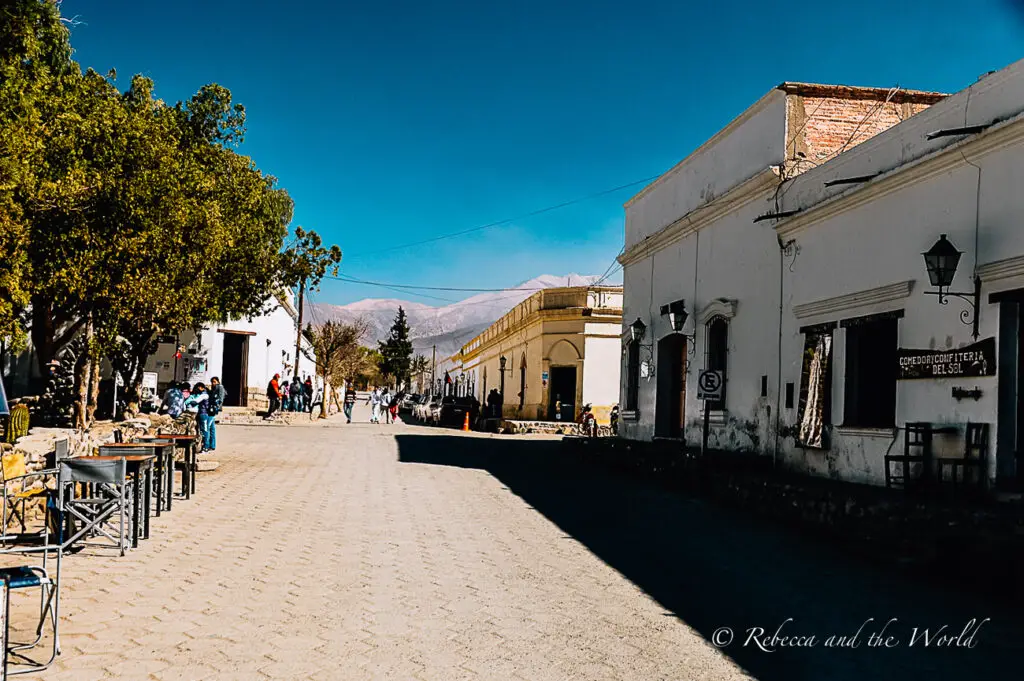 Driving in Argentina is generally pretty safe.
Drivers can be aggressive, but outside of the cities, you'll find the roads are much more stress-free, with less traffic to contend with.
In rural areas, roads are often unpaved or in poor condition, so you have to keep your wits about you.
The hairiest experience we had was driving up to Iruya in northern Argentina. It's very steep and the road isn't wide, so it was quite nerve-wracking squeezing past cars as we anxiously looked down at the sharp drop below!
Avoid driving at night because roads usually aren't well-lit. There's also the danger of wild animals crossing the road – they can be hard to see in the dark.
3. How much does renting a car in Argentina cost?
Renting a car in Argentina will cost you anywhere between US$350 and US$550 a week, depending on the type of car and time of year.
For larger cars and 4×4 vehicles, you'll be paying more than US$700 a week.
That's probably double what you'd pay in the United States, so, yes, car rental in Argentina can be expensive.
But for me, the freedom of being on your own schedule and being able to go where you want outweighs the cost.


4. How old do you have to be to rent a car?
The minimum age to rent a car in Argentina is 18, but some rental companies may require you to be 21 or even 25 or older.
There are often "young driver" fees if you're under 25.
Specific rental car companies in Argentina may have their own age restrictions and requirements, so be sure to check with the specific company you plan to rent from before making a reservation.
You can easily do this on a site like DiscoverCars. Just click "Rental conditions" under each car, which lays out age requirements.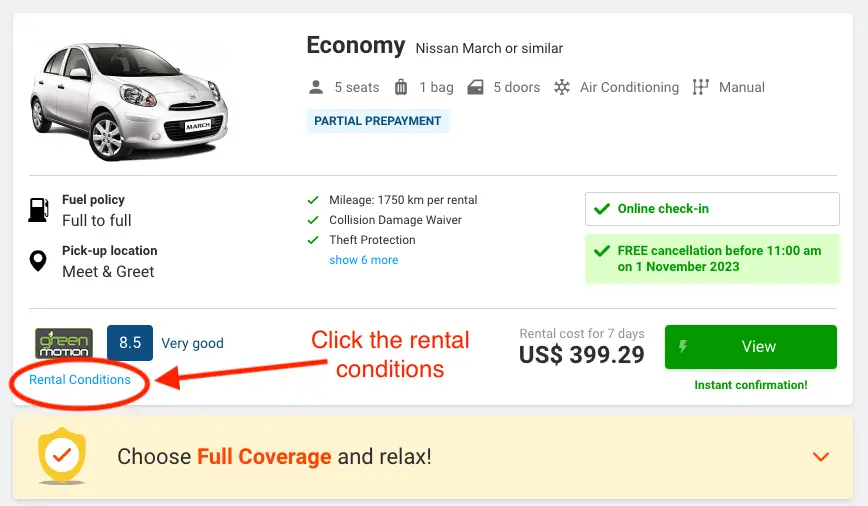 5. What documents do you need to rent a car?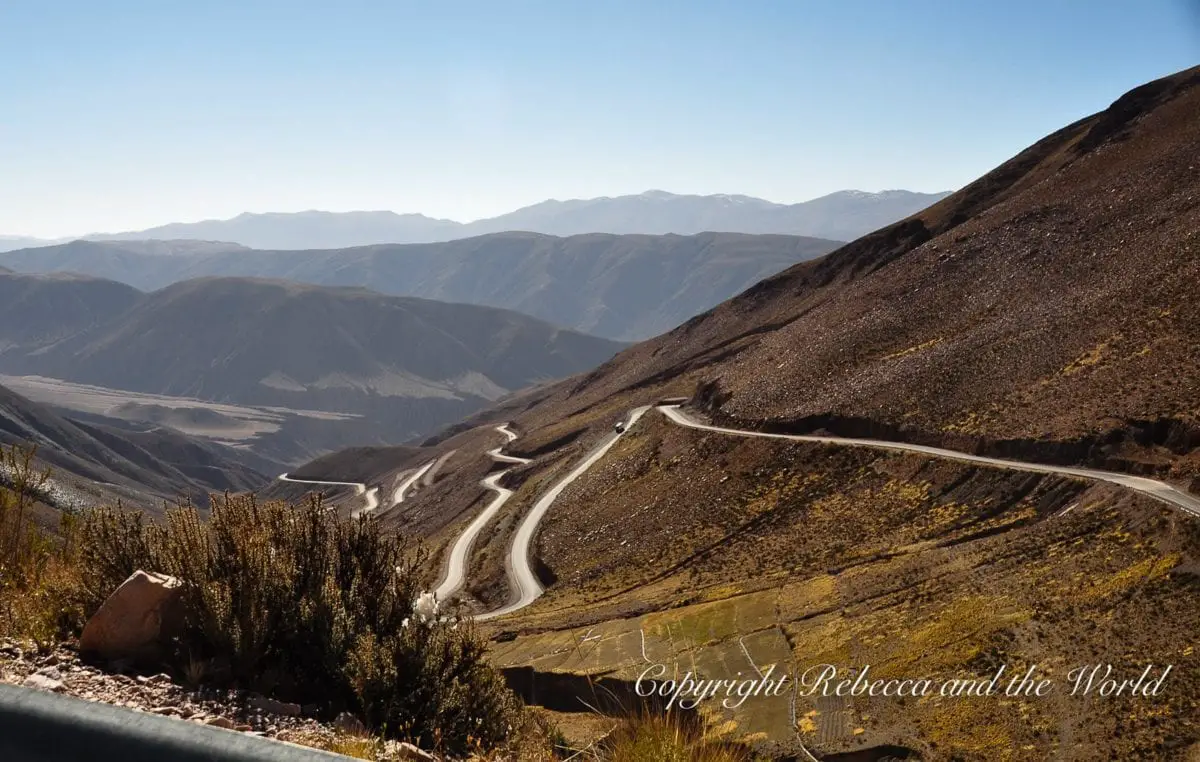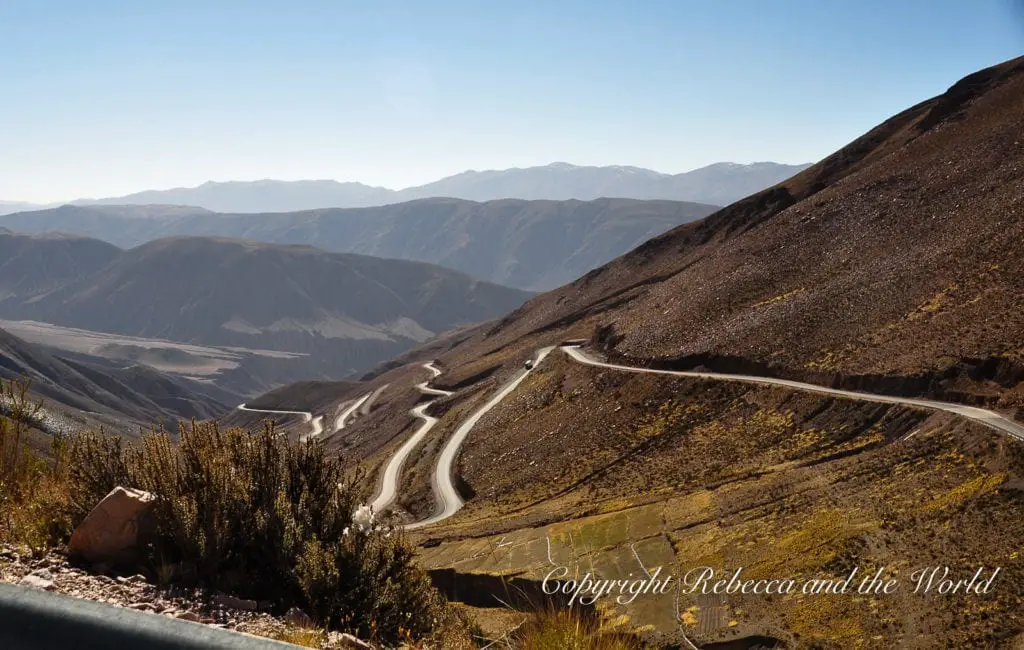 You don't need an International Driving Permit (IDP) to rent a car in Argentina.
But you do have to have a valid driver's license that's in a Latin alphabet (ie. English, Spanish, Italian etc).
If your license is in a non-Roman alphabet (Arabic, Japanese, Cyrillic etc), you'll need an IDP, plus your original driver's license.
You'll probably also need to show your passport. This varies from company to company, so it's best to have it on hand just in case.
And, of course, you'll need a credit card in your name to cover the rental fees and any additional charges.
6. What kind of car do I need in Argentina?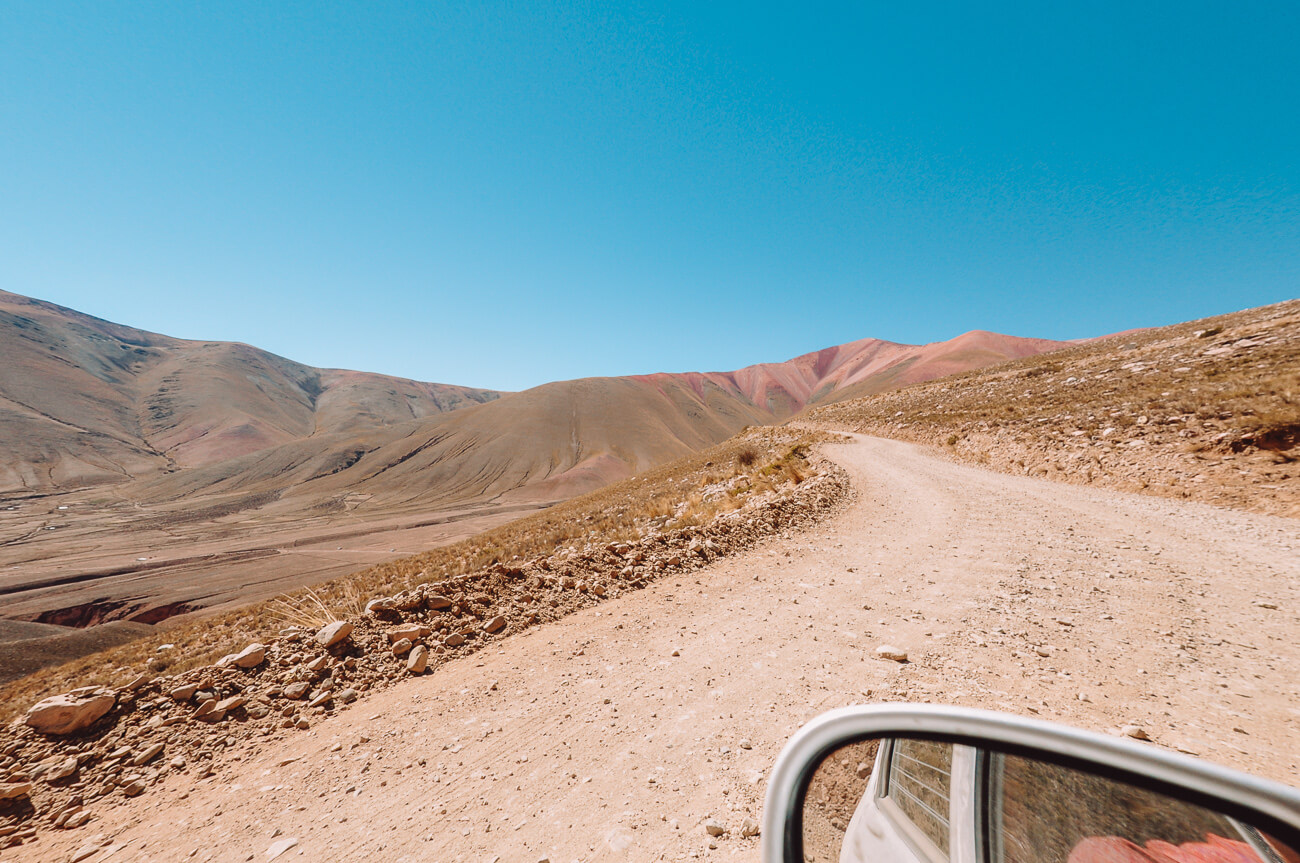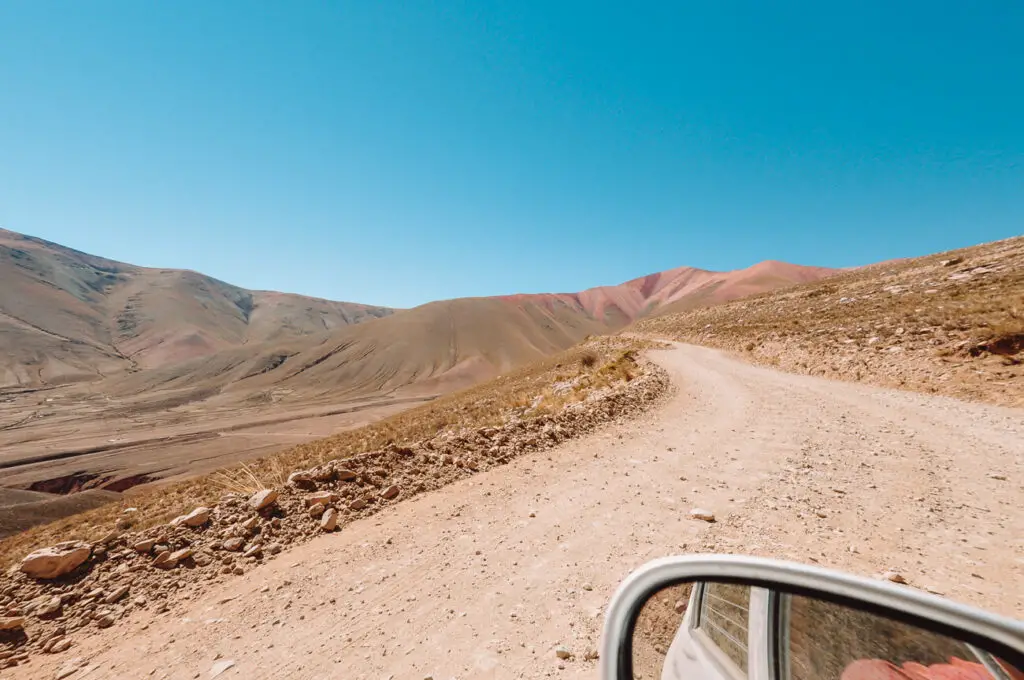 For most road trips in Argentina, a regular car will be just fine. A 4×4 is usually unnecessary.
Our north Argentina road trip took us to some pretty remote parts on unpaved roads, and we were completely fine with the compact 2WD we rented.
Check the roads where you'll be driving and make a call about the type of rental car in Argentina you'll need.
Not renting a 4×4 will save you a lot of money!
Most rental cars in Argentina will be compact or "economy" vehicles, but there are larger cars available if you're travelling in a group or with a lot of luggage.
One important point to note is that most cars in Argentina have manual transmissions, so if you're not comfortable driving a manual car, be sure to specifically request an automatic transmission when booking your rental car. They will usually cost a bit more.
7. How to choose the right car rental company
I recommend DiscoverCars to check rental cars across all the major brands.
It's easy to search across multiple car rental car companies, rather than going to each individually. For Argentina, you can compare and rent cars across all the brands you're familiar with: Sixt, Hertz, Avis, Europcar and more.
Of course, you'll also need to do your own research.
Check customer reviews to see what other travellers have to say about their experiences with different car rental companies. Look for reviews that mention customer service, vehicle quality and pricing.
On the DiscoverCars website, you can filter by supplier rating. I wouldn't rent from a location that has less than a 7 out of 10 stars rating – you get what you pay for, as they say!
Look carefully at the pricing, as well. What you see may not be the entire picture. Some car rental companies may have lower base prices, but charge extra fees for things like insurance or additional drivers. Make sure to read the fine print and understand all the costs before hitting the book button.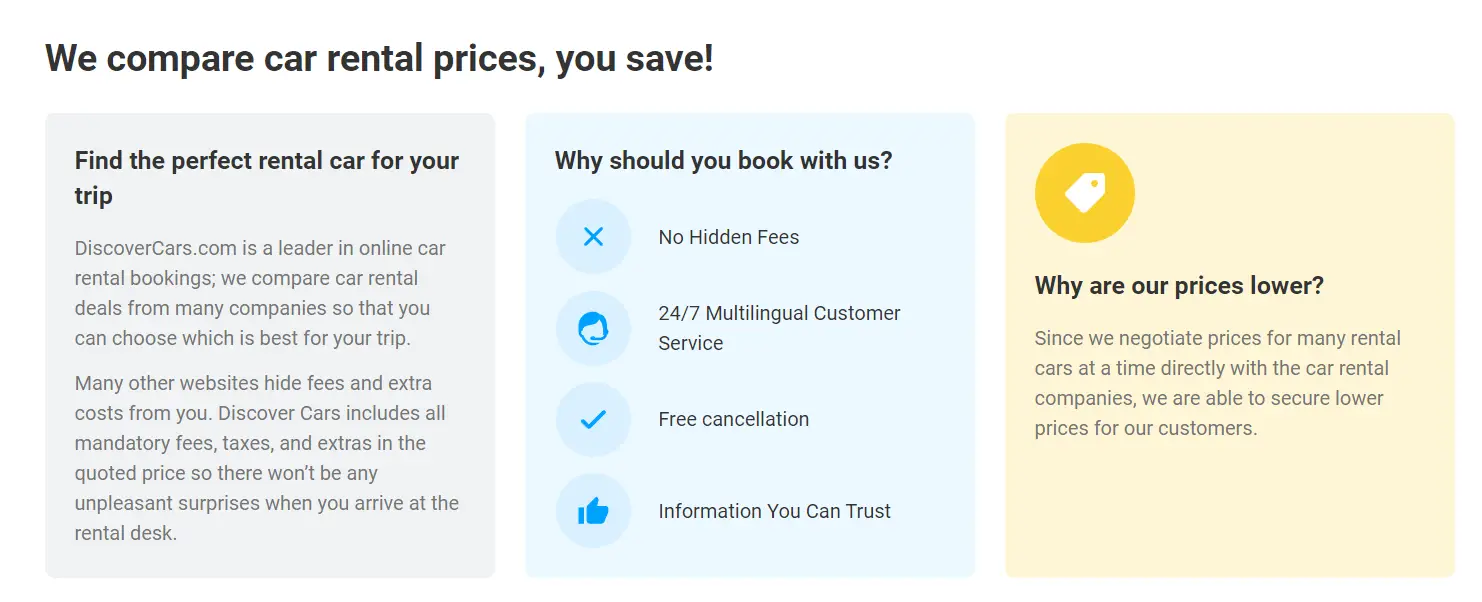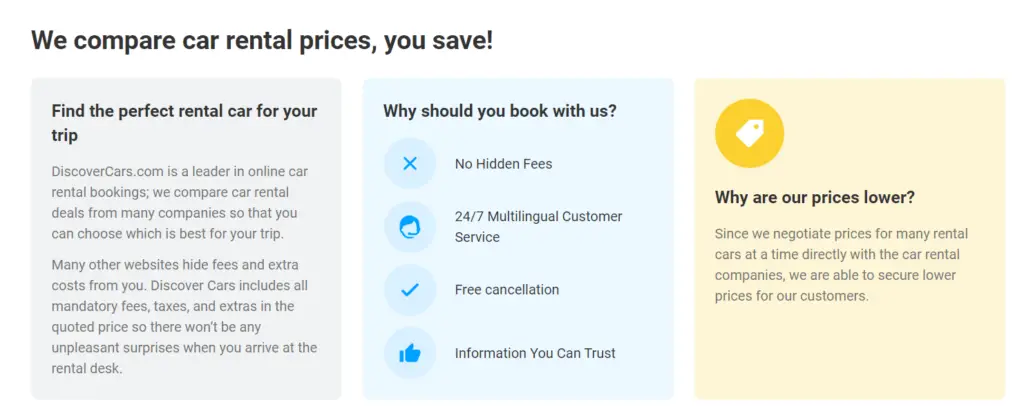 CHECK PRICES AND AVAILABILITY ON DISCOVERCARS NOW
8. What kind of insurance do you need?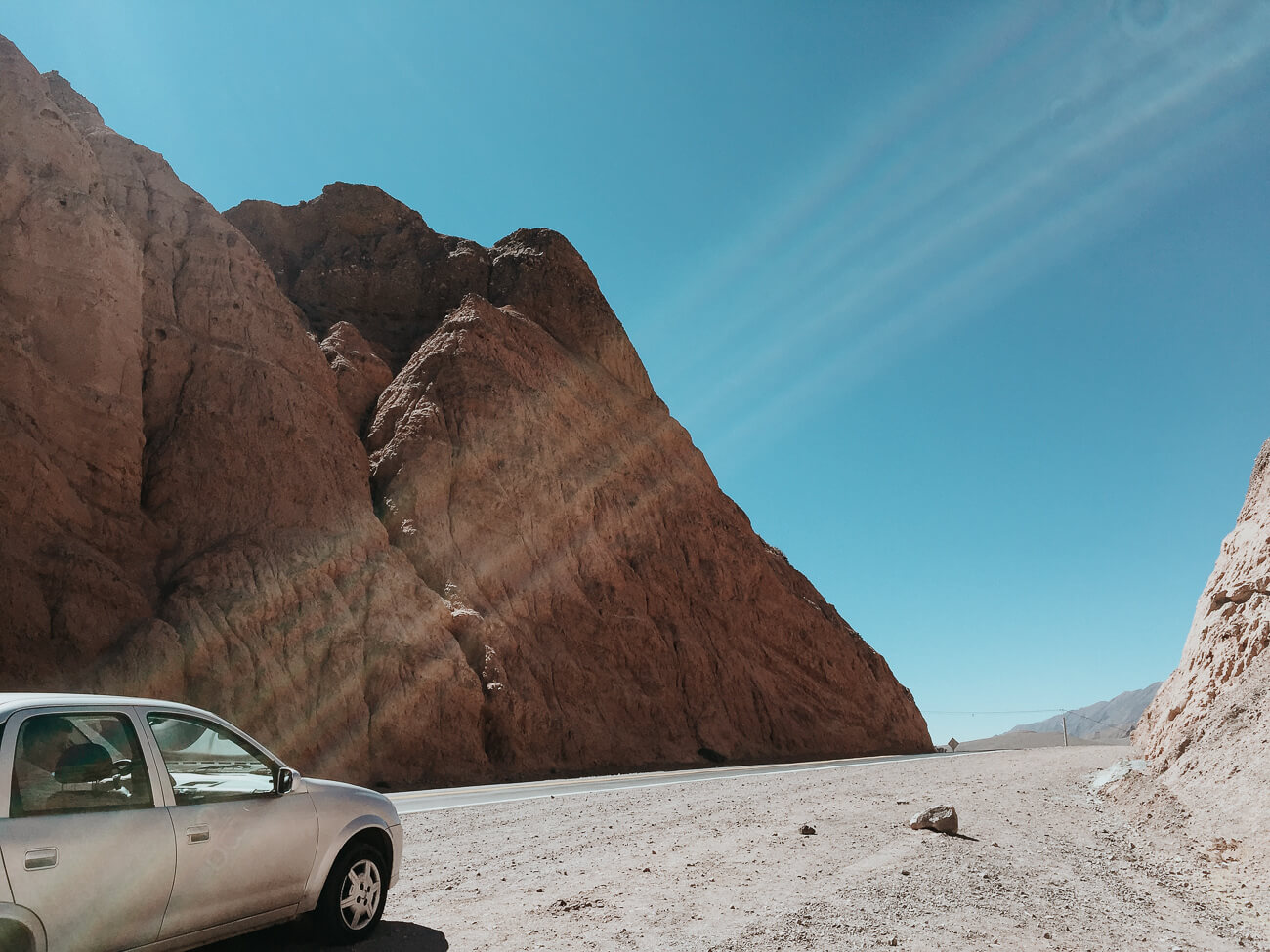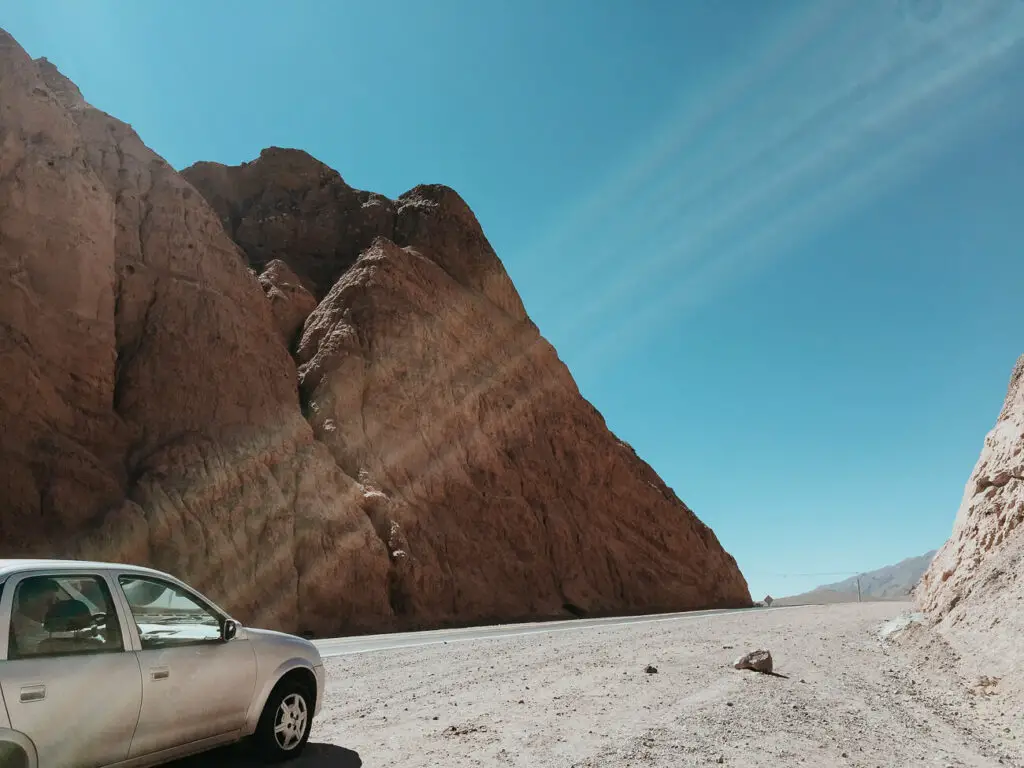 Rental car companies in Argentina are required by law to provide some level of insurance coverage. This is usually just third-party liability insurance.
However, this insurance may not cover damage to the rental car itself, so you may need to purchase additional insurance to protect yourself.
With DiscoverCars you can add full insurance coverage for around US$8 or US$9 a day.
Always, always read the fine print to understand what's included and what's not included. You don't want to end up with a nasty bill if there's an accident or theft.
Your travel insurance provider may also cover you for car rental. Again, read the policy in detail to understand what's covered.
If you've got a credit card that offers rental car insurance, you may be able to decline the optional insurance coverage offered by the rental car company. But check with your credit card company first.
The same goes for your car insurance provider back home. Some companies will cover you for rental cars overseas, which could be a great way to save some money. Check if Argentina is included in your policy.
9. What's the best way to rent a car in Argentina?
I always rent a car online. In Argentina, it meant I could read everything in English and not get caught out if I misunderstood something in Spanish.
When you book a car online in Argentina with DiscoverCars, everything is in English. This makes the process so much simpler.
You can rent cars with smaller companies in Argentina, but it will likely be trickier with communication and trying to arrange payment (especially if the company doesn't accept credit cards).
10. How to save money renting a car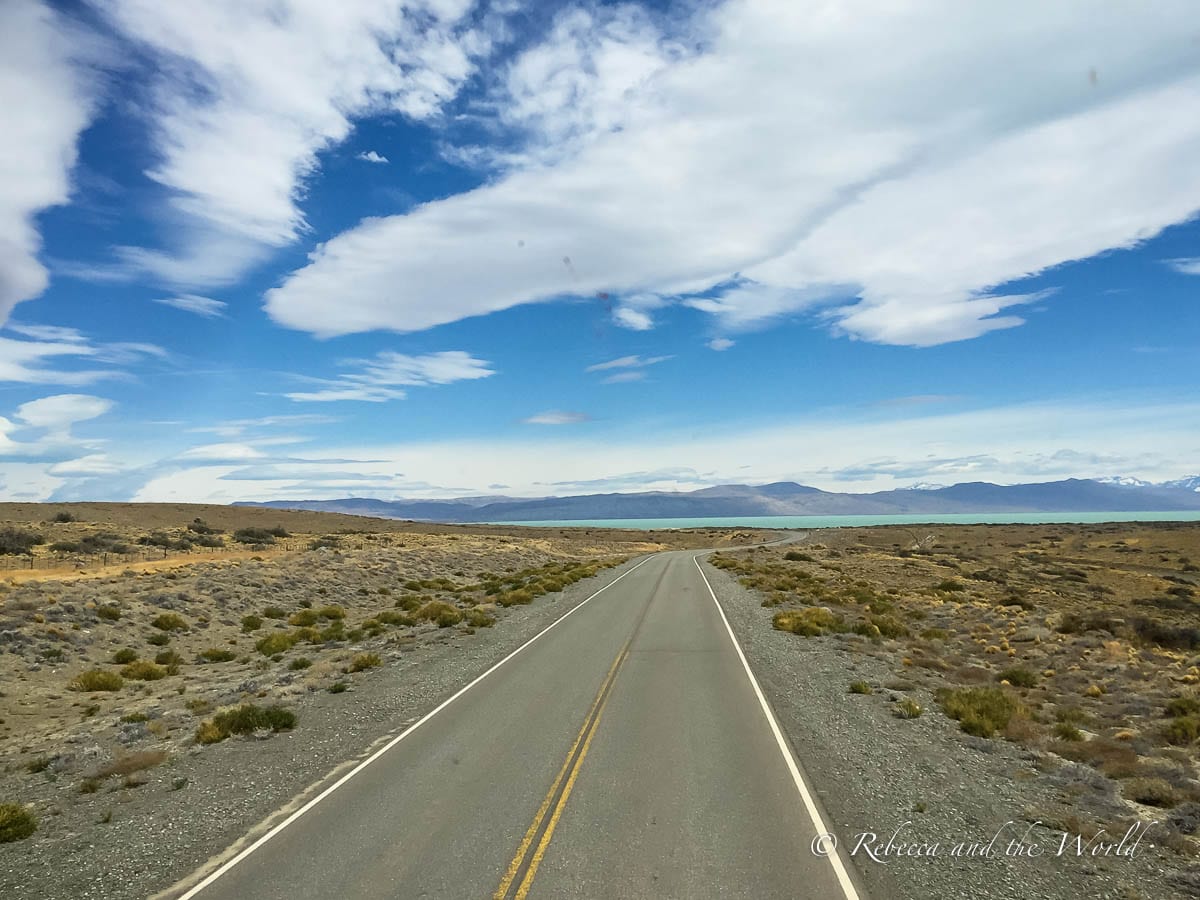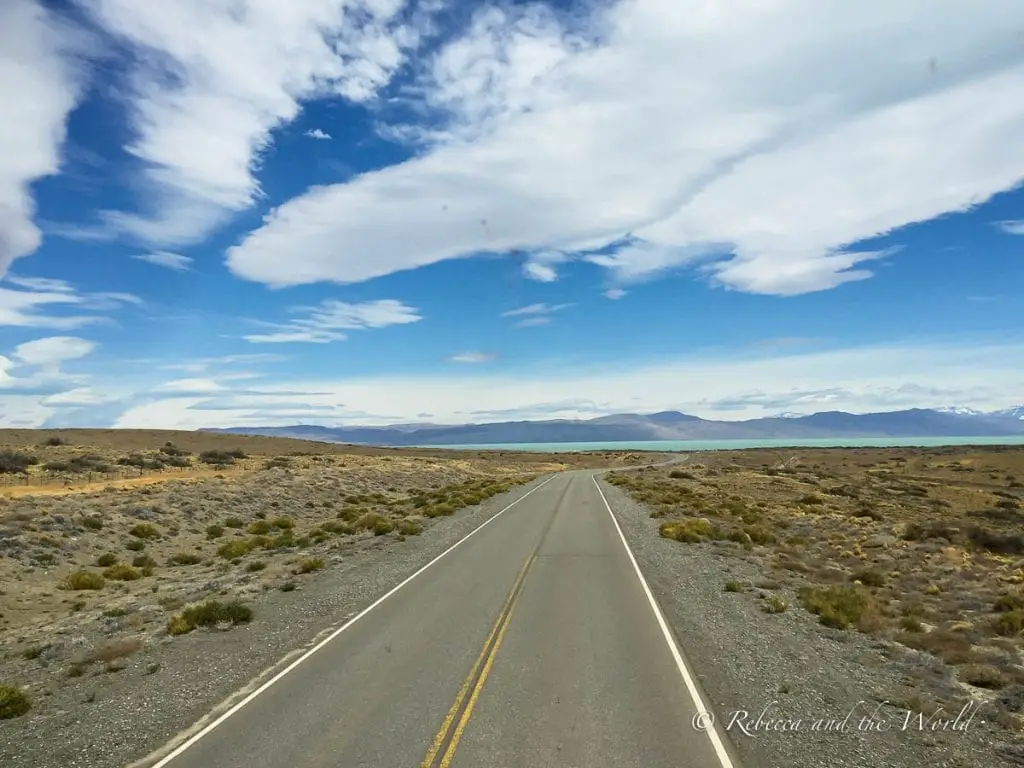 While renting a car in Argentina may not be super cheap, there are ways to save a few dollars.
Book your Argentina car rental well in advance, especially during peak periods – not only will this save you money, but it'll guarantee you a car before they all get booked out
Go for smaller, manual cars if you can
Book for longer periods – sometimes you'll pay the same price to rent a car in Argentina for 7 days as you do for 6 days
Visit Argentina in the low season, when prices will be cheaper and there's more availability
Pick up and drop off the car in the same location – there's always a fee to drop off in another city
Compare different companies for the best prices
11. Tips for picking up your Argentina car rental
Like anywhere in the world, when you pick up your car, inspect it before you drive away.
Take photos of every single ding, scratch and dent and mark them up on the car report as well.
Make sure the car has a spare tyre and the tools to change it, and that there's sufficient water and oil.
12. Driving in Argentina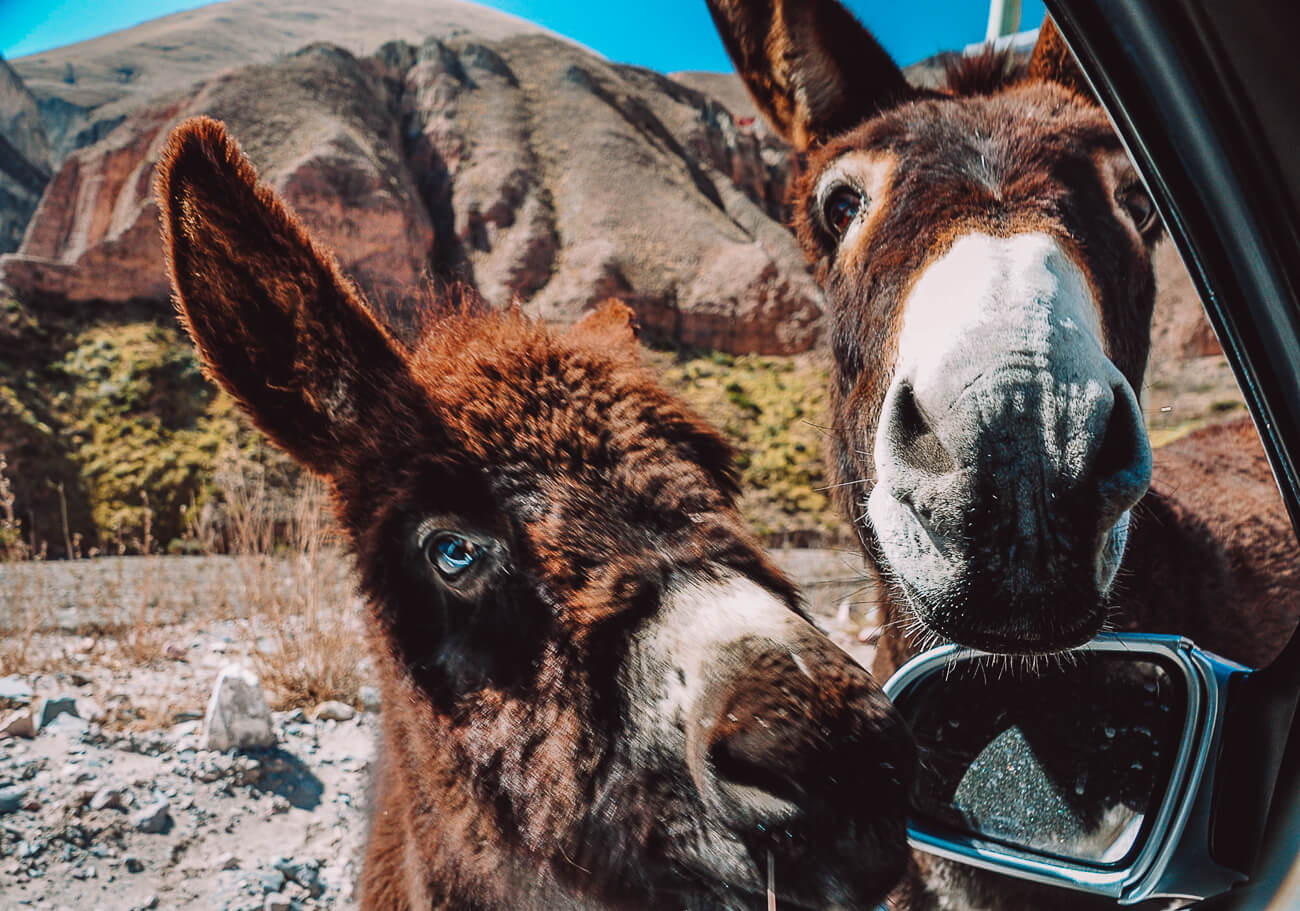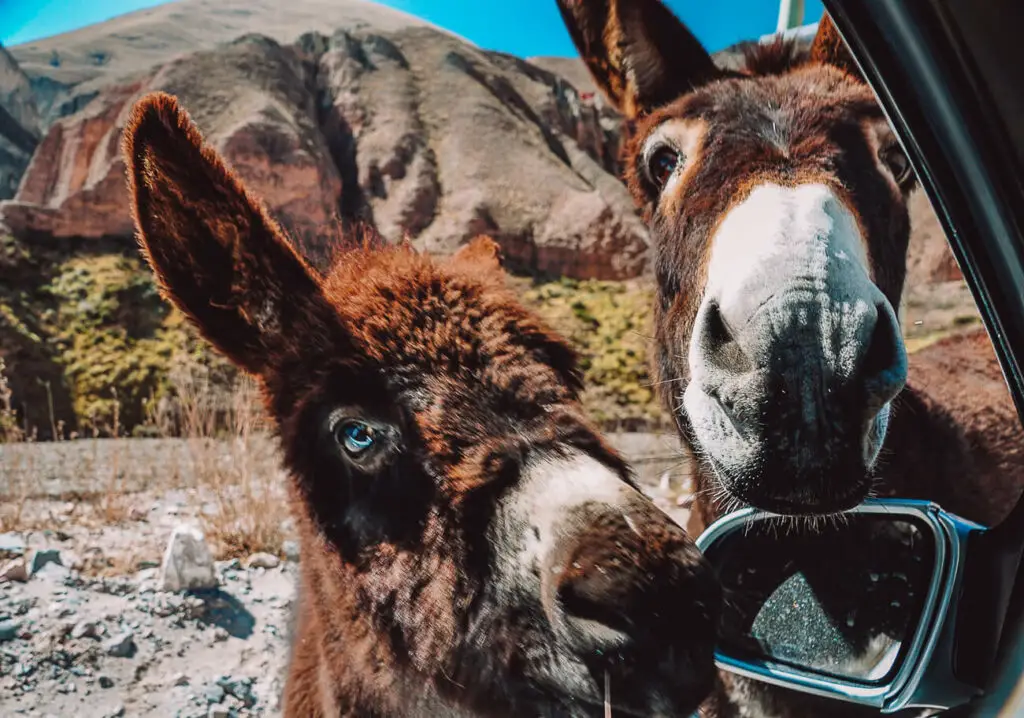 Now you've got your car and you're heading out of the rental lot – hooray! Here's what you can expect when driving in Argentina.
Argentina road rules
Many of the same rules apply in Argentina – don't speed, wear a seatbelt, don't use a mobile phone while driving etc.
But there are a few specifics to be aware of:
Drive on the right-hand side of the road
Speed limit signs are in kilometres, not miles
You must have your headlights on when driving on highways and main roads (I've been pulled over for this – I didn't realise it was the law)
Carry all your documents in your car when driving – ID, car hire paperwork, insurance etc
The blood-alcohol limit is 0.05
Speed limits vary, but the maximums are:
40km/h (25 mph) in residential areas
60km/h (37 mph) in urban areas
80km/h (49 mph) on suburban main roads
120km/h (74 mph) on highways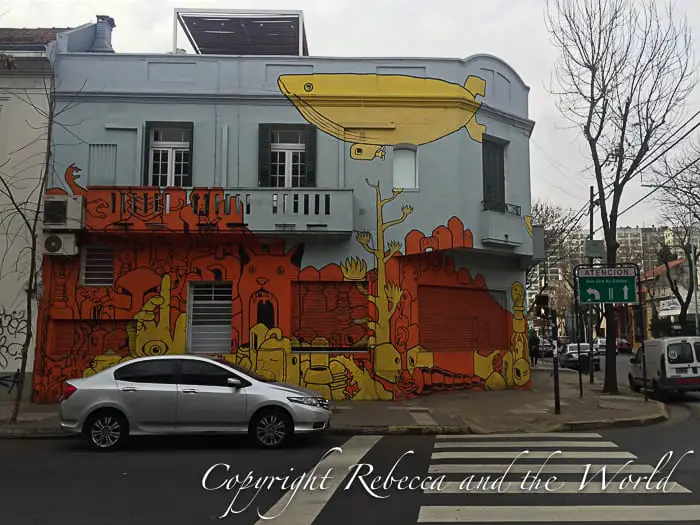 Street signs
Unsurprisingly, road signs in Argentina are in Spanish. Here are a few to memorise:
Alto: Stop
Retorno: U-turn allowed
Entrada: Entrance
Salida: Exit
Prohibido: Entry prohibited
Tolls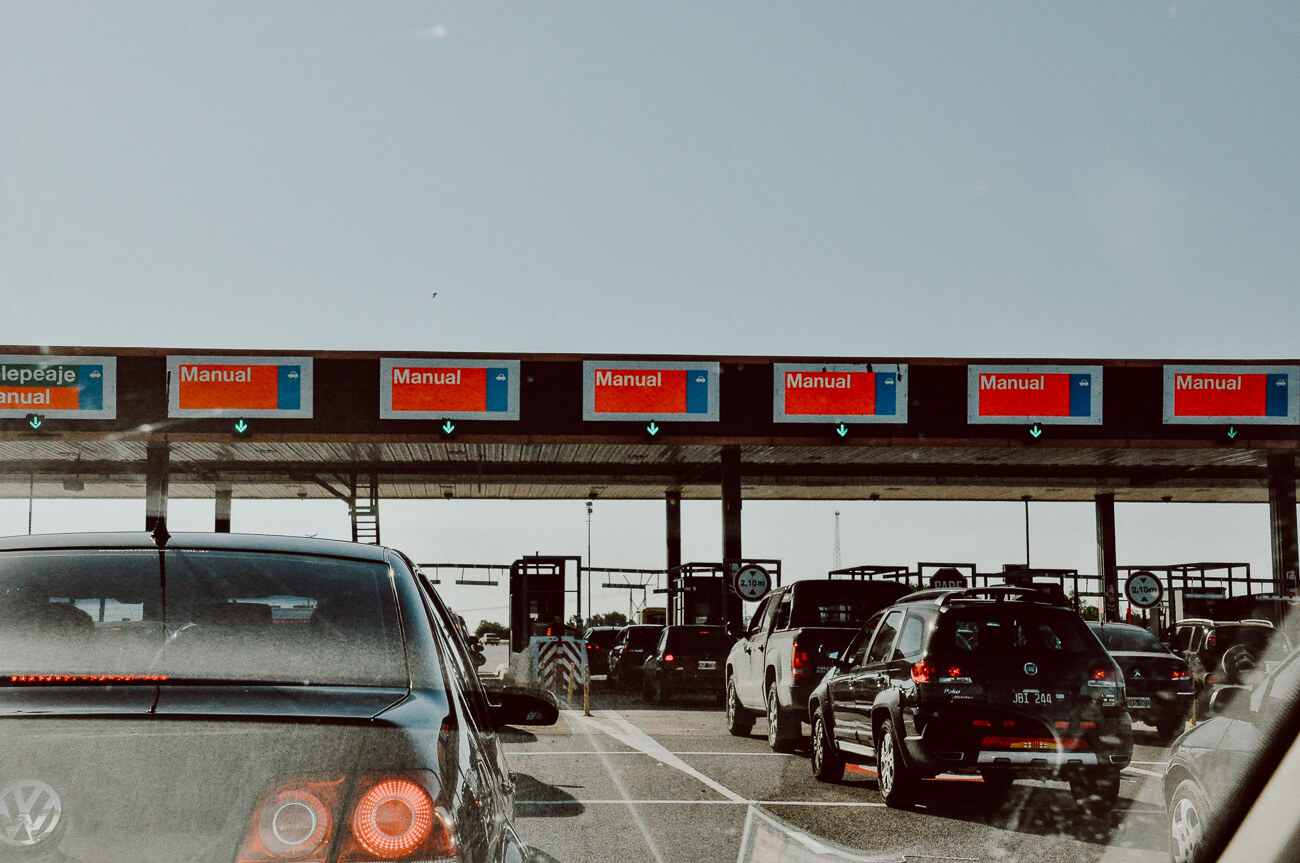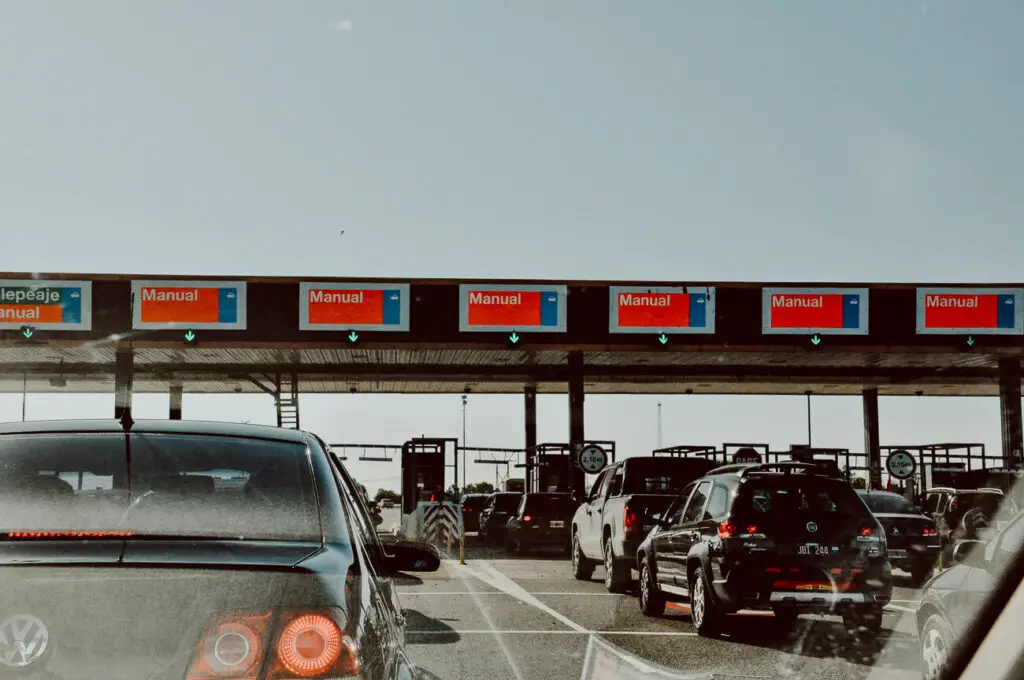 There are tollways on many of the main highways, so check this before you head out. You'll need cash to pay for these – have small notes on hand.
Driving through tollways can be an experience. During peak periods the toll booth attendants can often get sick of having to take money, so they open up the gates and it's a free for all. I've never seen anything like it! Hundreds of cars will speed towards the toll gates to get through before the attendant puts them back down!
Cost of gas in Argentina
Gas prices in Argentina are relatively low compared to other countries – although the impact of inflation can change this.
As of November 2023, petrol is around ARS$302 a litre (US$0.86). You can check the latest prices online.
If you're driving in rural areas, fill up when you have the chance as petrol/gas stations may not be as common.
Petrol stations aren't self-service, so someone will always fill up for you.
Parking and security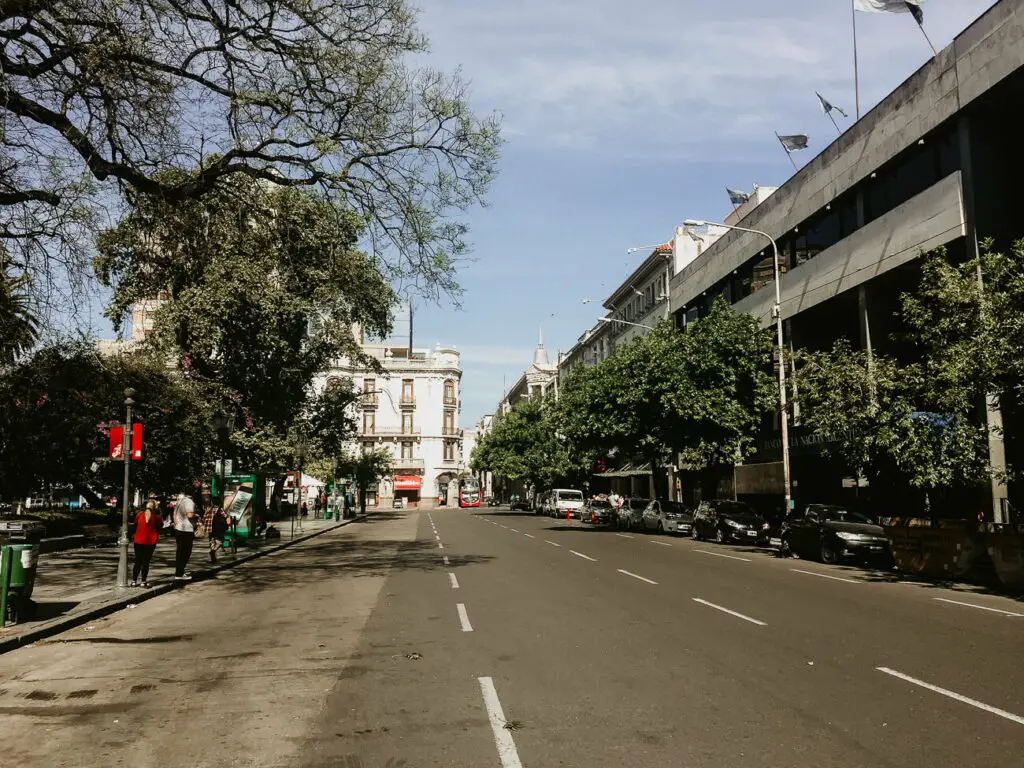 When parking your car, look for well-lit, secure areas. Parking in a parking garage is usually safest – keep an eye out for the big "E" sign (E for estacionamiento, which means parking garage). There'll be a fixed fee to park here.
If parking is free on a street, keep an eye out for trapitos. These are people who will look after your car for you – for a fee, of course.
You don't have to use their services – but if you don't, you may come back to a keyed car. Just give them a small amount of cash and make life easier. You'll recognise trapitos by the handkerchief or rag they're carrying or have hanging out their back pocket.
Like anywhere in the world, avoid leaving valuables in your car and always lock your doors.
Keep your windows up and doors locked when you're stopped at traffic lights. I've had friends and colleagues who've had their phones swiped straight out of their hands through an open window while they've been waiting for the lights to change.
13. Can you cross the border with a rental car?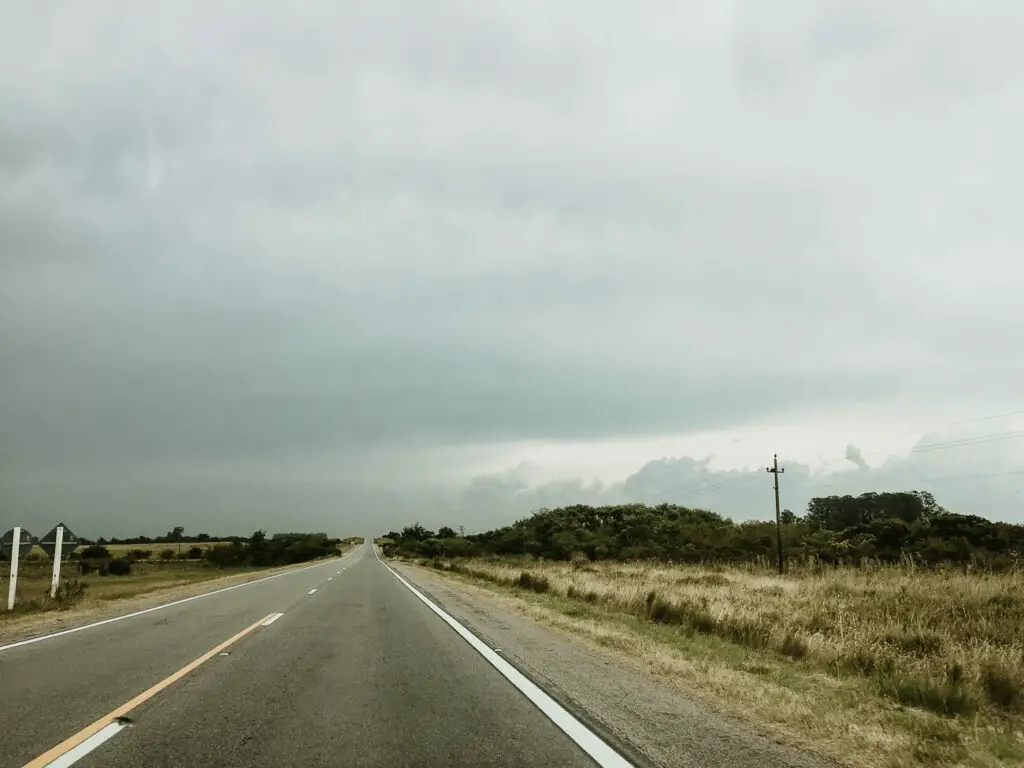 Yes, you can cross the border from Argentina into Chile (spend a weekend in Santiago, maybe?).
But vehicles rented in Argentina must be returned in Argentina.
There's a fee of anywhere between $100 and $250 to take your rental car across the border into Chile.
Let the rental company know well in advance – they usually want 10 days to 2 weeks' notice if you plan to cross the border.
Want to head over the border for an Uruguay road trip? The same deal applies, although you'll have to find a car rental company that will allow you to cross the border. You'll also need to advise them well ahead, as rental companies need 72 hours to prepare the permit to cross the border.
In my research, I found that most rental companies don't allow their cars on ferries (ie. the easiest way to get to Uruguay). It might be easier to book a separate rental car in Uruguay.
14. Know how to change a tyre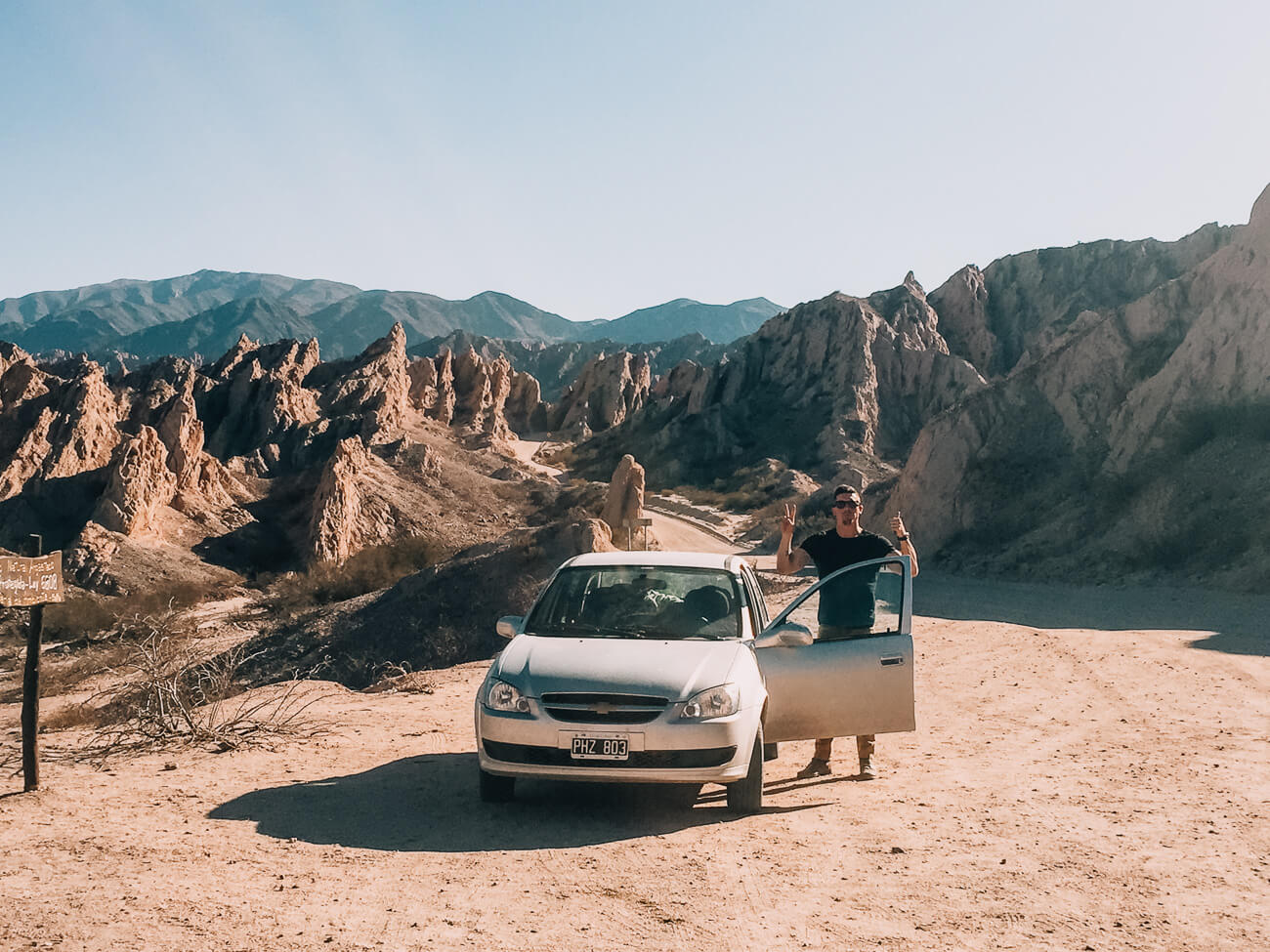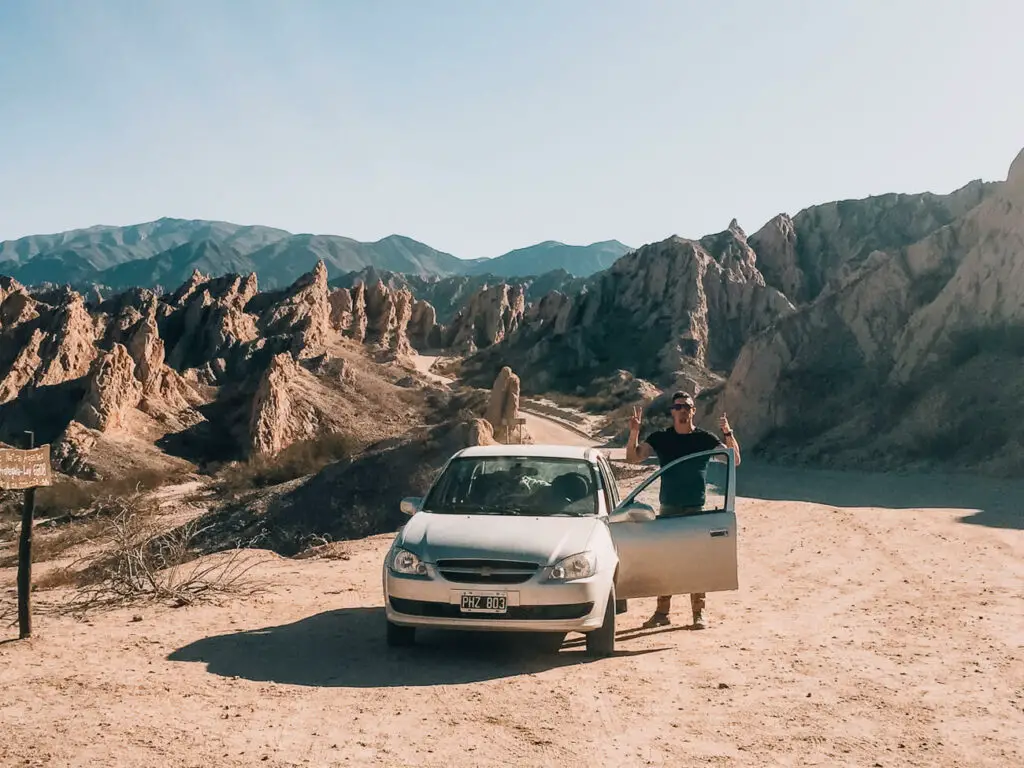 I've had few flat tyres in my life, but the most memorable was as we were heading down the Ruta 40 back to Salta at the end of a road trip around northwest Argentina. All of a sudden one of our rear tyres popped. Luckily it happened on the highway and not on one of the back roads.
Luckily, also, that my husband knew how to change a tyre.
Our friends didn't.
So, because the roads can be rough in Argentina, make sure you brush up on your tyre-changing skills. Hopefully you won't need them!
15. What happens if you get into a car accident?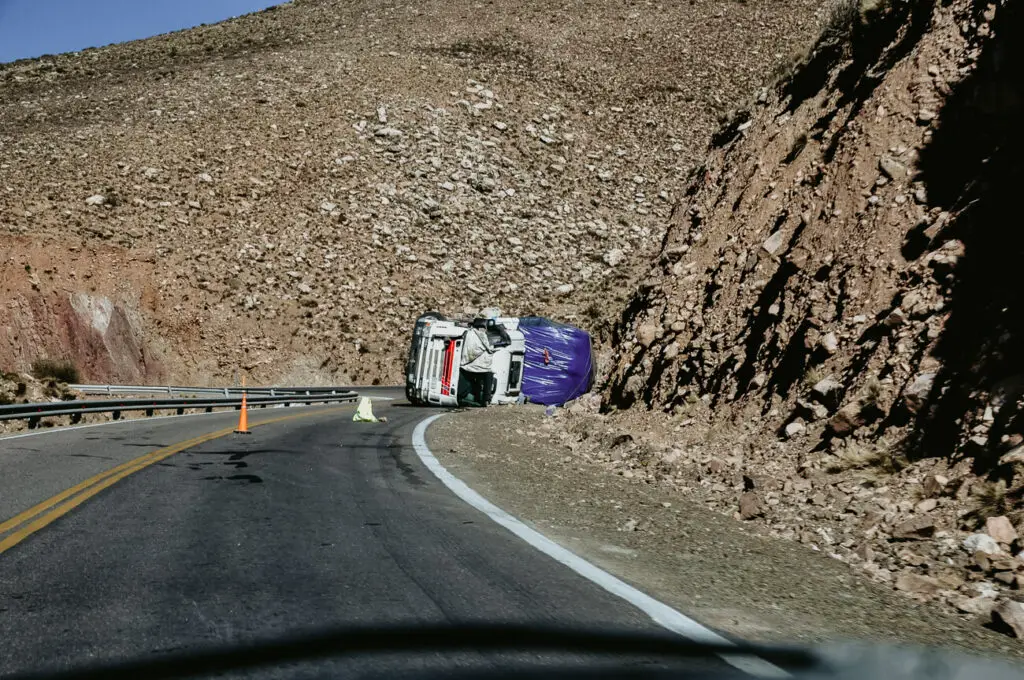 If you're unfortunate and have an accident while driving in Argentina, do what you'd normally do at home:
Exchange details with the other driver (if someone else was involved)
Take photos of your rental car and any other cars involved
Call your rental company
Call your insurance company (if your insurance isn't through your car rental company)
The multilingual tourist police can be called in an emergency on 0800 999 5000. In Buenos Aires, the number is 911.
16. Do police ask for bribes?
We've been pulled over by police while driving in Argentina (for not having our headlights on) and I think that the officer was trying to get us to pay him a "fine" on the spot… aka, a bribe.
We didn't of course – and I wouldn't recommend you ever do.
If you think a police officer is asking you for a bribe, simply be persistent and ask for a fine in writing. They'll usually give up if you keep at it for a while.
Having said this, I've rarely heard stories about police in Argentina asking people – residents or foreigners – for bribes, so don't be overly concerned.
17. Argentina road trip inspiration
If you're considering renting a car in Argentina, you're likely looking for a way to explore this incredible country at your own pace. Here are a few road trip ideas for your Argentina itinerary.
The Lake District
For nature lovers, the Lake District in northern Patagonia is a must-see destination. The road trip from Bariloche to San Martín de los Andes takes you through stunning mountain scenery and past crystal-clear lakes along the Ruta de los Siete Lagos (7 Lakes Route). Along the way, you can go hiking, fishing or simply explore the small towns and villages.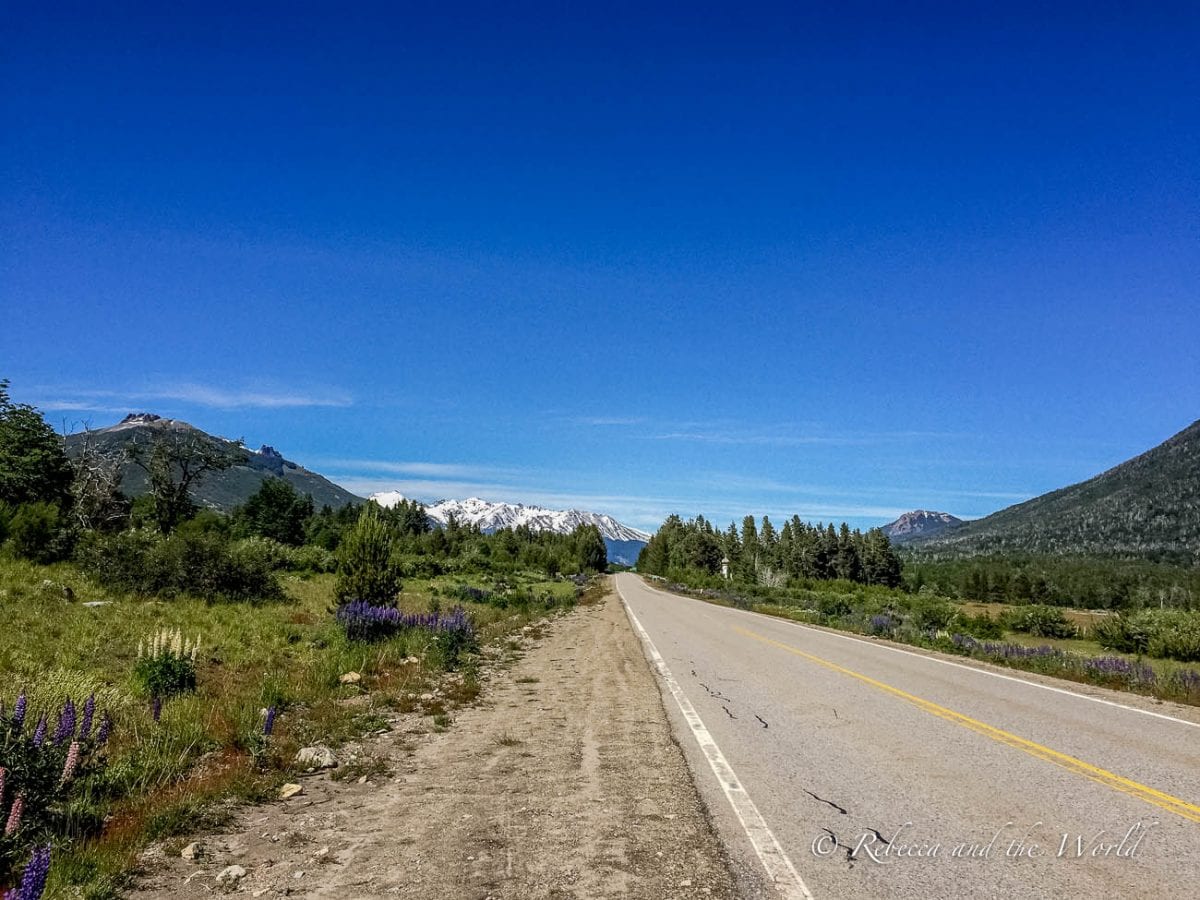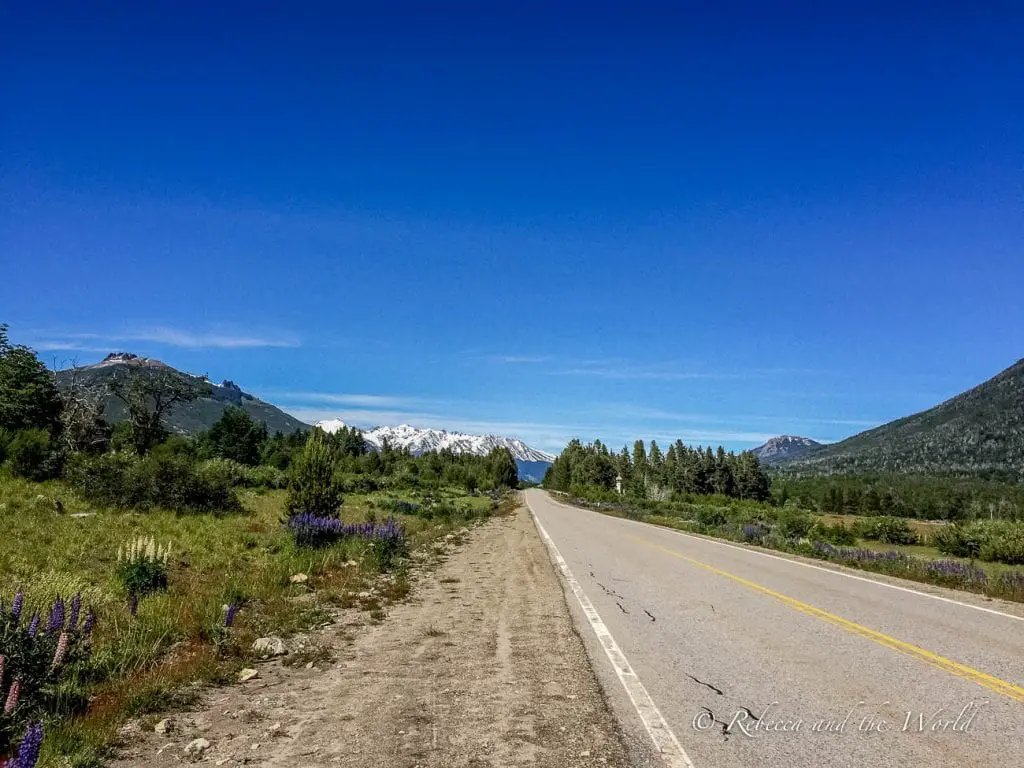 Wine country
Argentina is known for its delicious wine, and a road trip through the wine country is a great way to sample some of the best. Start in Mendoza, the heart of the wine region, and visit vineyards and wineries along the way.
Northwest Argentina
One of my favourite parts of the country, Northwest Argentina is stunning. You can explore the charming town of Cafayate, known for its Torrontés wine, and drive through the gorgeous Quebrada de Cafayate canyon.
Ruta 40
Stretching from the northernmost point of Argentina to the southern tip, Ruta 40 is one of the longest roads in the world. It takes you through some of Argentina's most diverse landscapes, including mountains, deserts and glaciers.
Patagonia
For an epic adventure, consider a road trip through Patagonia. Start in Bariloche and make your way down to El Calafate, stopping at national parks and scenic viewpoints along the way. You can also take a detour to visit the famous Perito Moreno glacier. Head to El Chalten for amazing hiking.
Ready to hit the road in Argentina?
Book your Argentina car rental online with DiscoverCars, a company I recommend and use. They search international rental brands and local companies, so you get the best deal.
Wrap up: Renting a car in Argentina
Renting a car in Argentina is an awesome way to explore the country at your own pace.
While it can seem intimidating to rent a car in a foreign country, it doesn't have to be. Follow the tips I've suggested and you'll have a smooth experience on the road.
With its stunning landscapes and rich culture, Argentina is truly a country worth exploring by car.
So, pack your bags, grab a map, and hit the road for an unforgettable adventure in this beautiful South American nation.
Frequently Asked Questions
Can I rent a car in Argentina with a US driver's license?
Yes, you can rent a car in Argentina with a US driver's license as long as it's valid and you meet the minimum age requirements.
How much does it cost to rent a car in Argentina?
The cost of renting a car in Argentina varies depending on the type of car, the rental company and the time of year. On average, you can expect to pay USD$50-$80 per day for a small sedan with a manual transmission. It's important to note that most cars in Argentina have manual transmissions instead of automatic.
What side of the road do you drive on in Argentina?
In Argentina, we drive on the right-hand side of the road. If you're used to driving on the left-hand side of the road (like I am, as an Australian), it may take some time to adjust.
Are you considering renting a car in Argentina when you visit? Let me know if you have any questions!
---
Related posts
Before you go… you might like these Argentina travel blogs:
ARGENTINA TRIP ESSENTIALS
PIN IT FOR LATER
Save this guide to car rental in Argentina to Pinterest for later.