When planning a trip to Buenos Aires, if you're anything like me, the first thing you think about is the food. So, to make planning your trip easier (and tastier), I've put together a list of my personal recommendations of where to eat in Buenos Aires.
Living in this gastronomical city for almost two years, I made my way through a very long list of restaurants in Buenos Aires, as well as quite a few bars (all in the name of research, of course).
Here are some of my favourites and the ones you should put to the top of your list when you visit.
This guide has been updated for 2022 to reflect places that have (sadly) closed down.
This blog post may contain affiliate links, meaning if you book or buy something through one of these links, I may earn a small commission (at no extra cost to you).
What to eat in Buenos Aires
Before we get into my recommendations for where to eat in Buenos Aires, let's first talk about what you should eat when you visit the city.
Steak – This is probably the first thing that popped into your mind when you thought about food in Buenos Aires and Argentina more generally. The steak in Buenos Aires is incredible, so make sure you include at least one or two (or more!) steak restaurants in Buenos Aires.
Empanadas – The ideal snack, empanadas are small, pastry turnovers that are baked or fried. If your tummy is rumbling in the afternoon, grab a couple of these to keep you going until dinner (any more than two or three and you'll be too full to eat later, trust me!).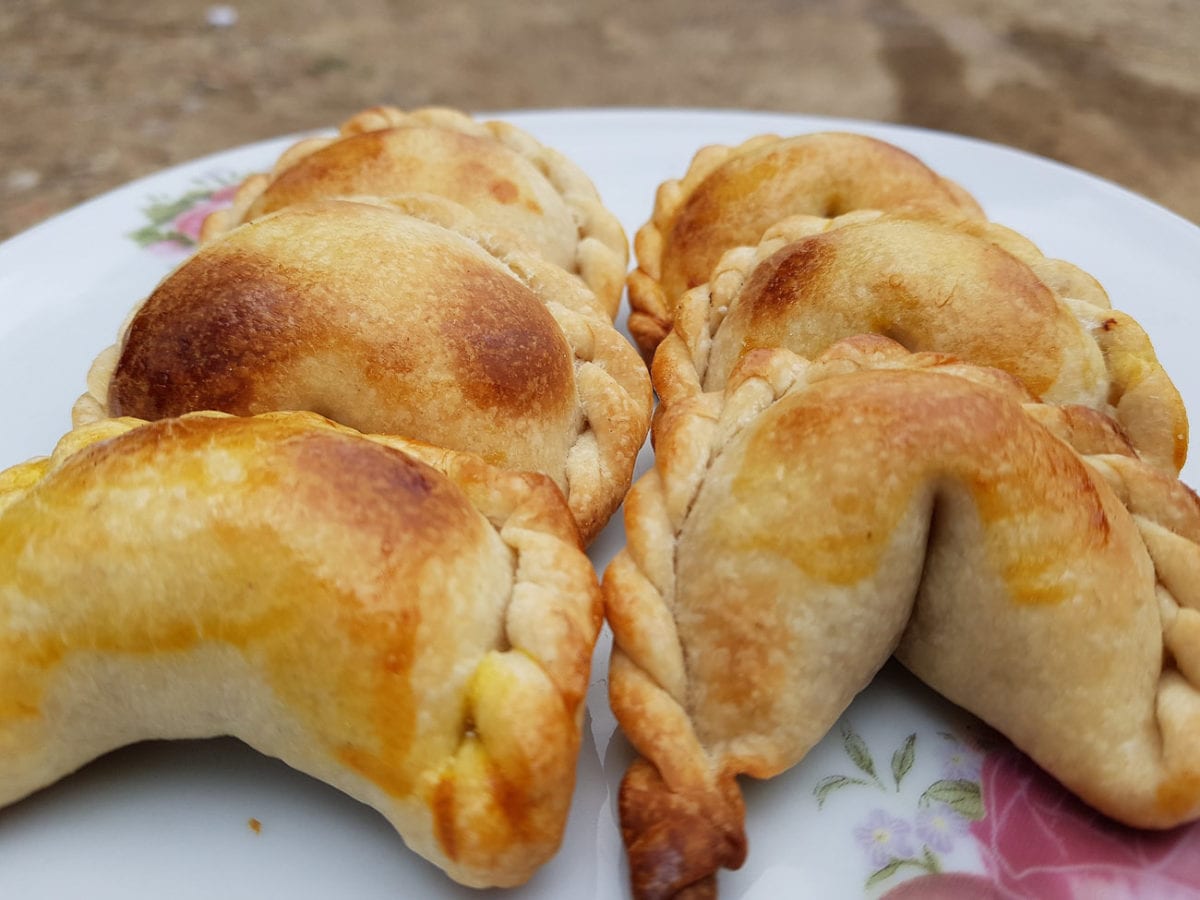 Milanesa – Oh, I still dream of a milanesa for lunch. Like a schnitzel, a milanesa is a thin piece of beef, veal or chicken breaded and then deep-fried. It's usually then topped with tomato sauce, ham and plenty of cheese. Some restaurants will serve many different variations, including a caballo which has a fried egg on top.
Choripan – Chori means chorizo (sausage) and pan means bread, so I think you'll be able to figure this one out. A thick, fried sausage is stuffed into a crusty piece of bread and then loaded up with chimichurri sauce. You can also order choripan (without the bread) as a starter at steak restaurants.
Provoleta – A disc of cheese that's cooked on a grill and slapped on the table so hot it's still bubbling. This is the perfect starter at any steak restaurant.
Pizza – With Argentina's strong Italian heritage, it's no surprise to see Italian influences on much of Argentina's most famous dishes. Pizza here comes on thick dough, smothered in cheese. You may also see faina, a thinner pizza made out of chickpea flour, that people place on top of their slice of regular pizza and eat together.
Medialunas – Croissant-like pastries that are usually basted with a sticky, sweet coating, medialunas are a must for breakfast or with a cup of coffee.
Ice cream – Again, the Italian heritage has delivered in Buenos Aires, with rich, creamy ice cream that's to die for. You'll find ice cream shops throughout the city and some will even deliver huge tubs to your door!
Check out more handy travel tips in my full guide to planning a trip to Argentina.
Tips for eating in Buenos Aires
There are a few things to know before you even step food into a restaurant in Buenos Aires.
Argentines eat late. Breakfast is later in the morning, and usually consists of coffee and a medialuna or a ham and cheese toastie (thin, with the crusts often cut off, they're delicious!). Dinner is eaten very late. If you want to dine like an Argentine, you'll be eating between 9 and 11 p.m.
It's not mandatory to tip in Argentina, but if you liked the service and food, consider leaving a 10% tip. You usually won't be able to pay this on your credit card, so bring cash to give to your waiter directly or leave on the table. If you see the word propina on your bill, a tip may have already been added, although this isn't very common.
You may also see a cubierto charge on your bill. This covers the bread, cutlery and placements on the table. In some cases, it may even cover a glass of sparkling wine. This charge goes to the restaurant, not to the staff. It's not a tip.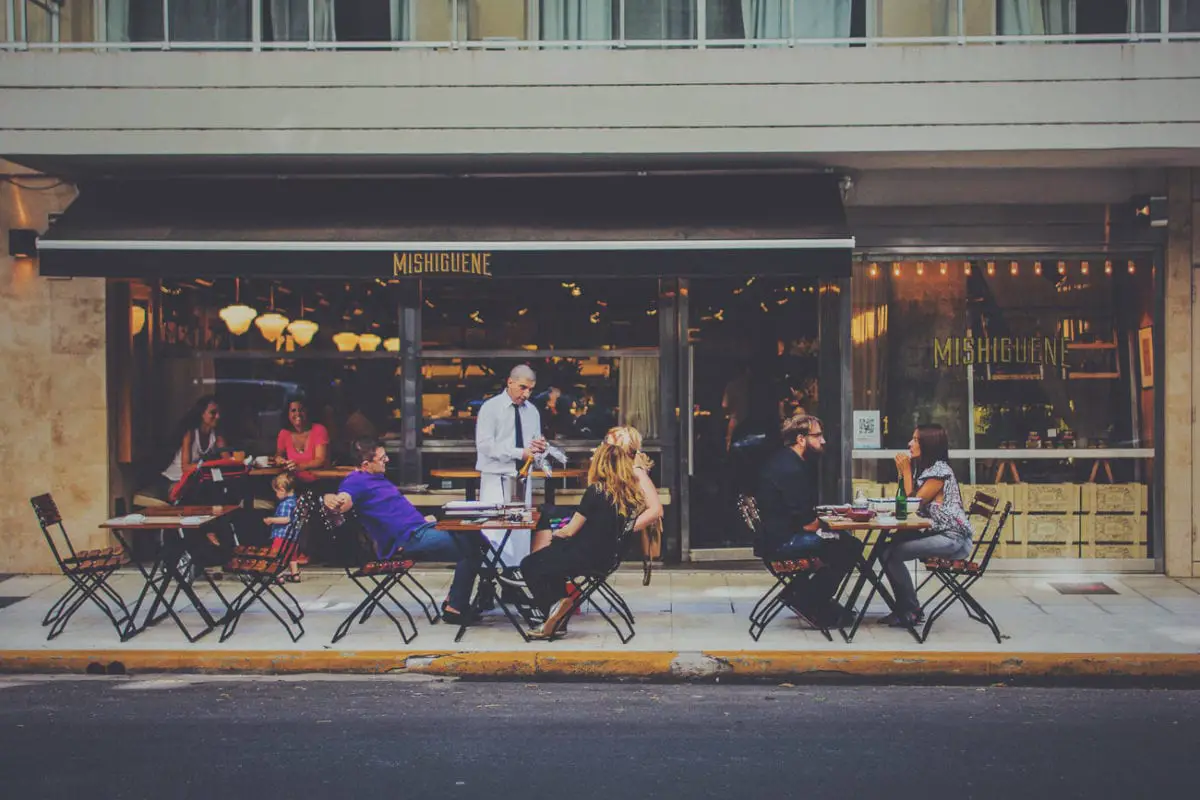 How to order food in Spanish
If you want to attempt some Spanish when ordering at a restaurant in Buenos Aires, here are a few phrases to get you started.
To ask for a table when you enter a restaurant, say "Una mesa para dos, por favor." Change the number depending on how many people in your group (uno, dos, tres, quatro etc).
The first thing you'll do in a restaurant in Buenos Aires is order drinks. The server will ask you something like "Qué van a tomar?" which loosely translates as "what would you like to drink?" Depending on where you are and what time of day it is, you may ask for:
"Un vaso de agua" – a glass of water
"Un café" – a coffee (the most common coffee to order in Argentina is a cortado, an espresso with steamed milk)
"Una cerveza" – a beer (Quilmes is the national brand in Argentina, although you can order international labels as well, and there are many craft beers now available)
"Un vaso de vino blanco / vino tinto" – a glass of white wine / red wine (or order "una botella" – a bottle, if there's a few of you)
After you've taken a look at the menu and figured out what you want, you can order by starting with one of the following phrases and finishing it with the name of the dish you want:
"Quiero…" – I want…
"Me gustaría…" – I would like…
"Me das…" – Give me… (to English speakers, this sounds rude and direct, but it's not!)
"¿Me trae…?" – Could you bring me…?
When you've finished your meal and are ready to pay, ask: "La cuenta, por favor". To check if the restaurant or bar takes credit card, ask: "Acepta tarjeta?"
The best restaurants in Buenos Aires
It was a tough job narrowing this list down, as there are so many great restaurants in Buenos Aires! I've broken this list into categories to make it easier. If you've got any more questions, leave me a comment below or shoot me an email, I'll be happy to help direct you to find the best places to eat in Buenos Aires.
Map of where to eat in Buenos Aires
The best steak restaurants in Buenos Aires
Argentina has the highest consumption of meat in the world. Over hundreds of years they've perfected the art of cooking a steak. Here are my favourite steak restaurants in Buenos Aires.
Check out Don Julio (Guatemala 4699), a popular Buenos Aires steakhouse with a fun vibe. You'll need to book ahead. If you don't, expect a long wait time, but you'll get a glass of sparkling wine while you wait.
La Brigada (Estados Unidos 465) is another great choice. Here, the waiters demonstrate the tenderness of the steak by cutting it with a spoon.
An old favourite (and my local steak house) that is now a bit of a touristy place but still worthwhile is Parrilla Peña (Rodriguez Peña 682) in Recoleta. It has (in my opinion) the best chimichurri sauce in town and serves a free empanada on arrival – winner!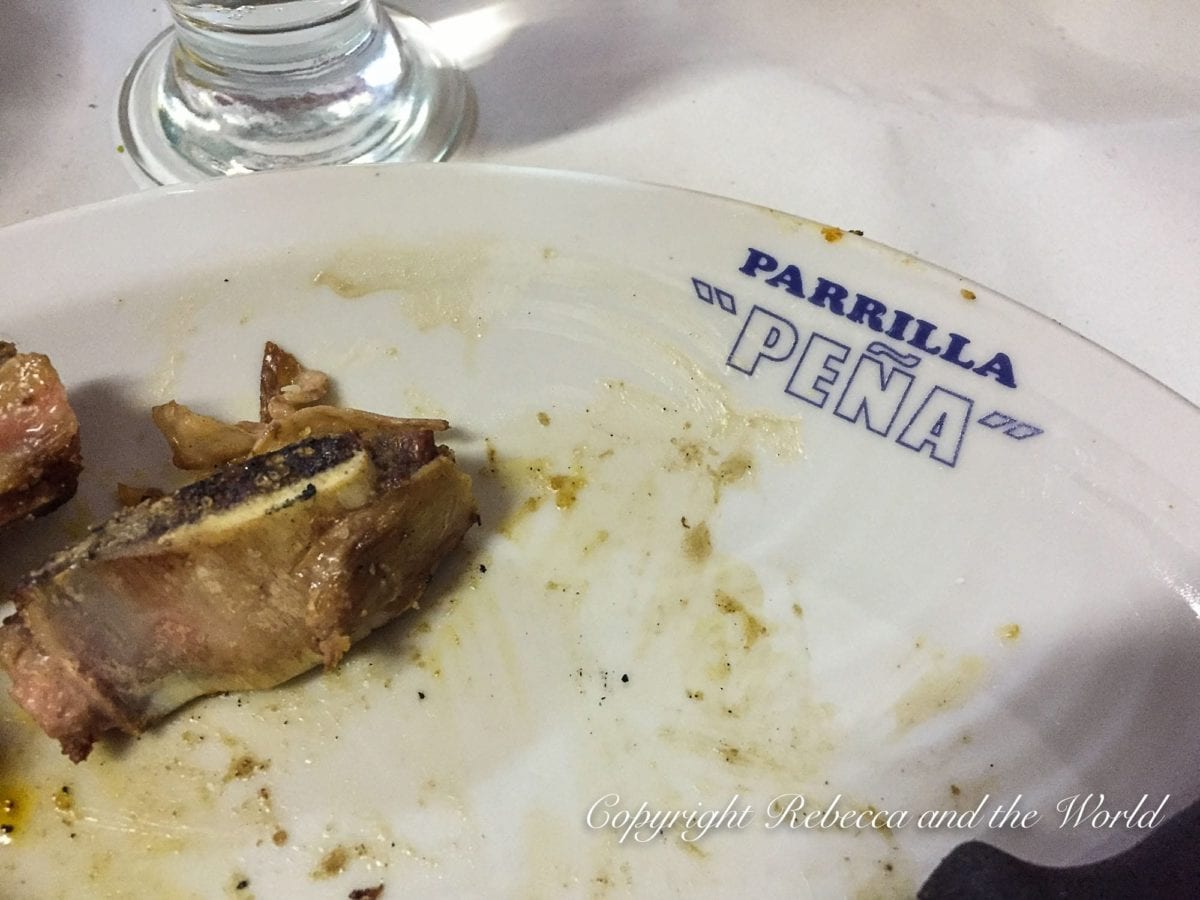 La Cabrera (José A. Cabrera 5127) is another popular option – very popular, so make a reservation.
Smoke pours out the door of hole-in-the-wall Lo de Freddy (Carlos Calvo 471), located in San Telmo, and a great option if you're in the area for the Sunday Feria de San Telmo.
If you're after some more hipster steak restaurants in Buenos Aires, take a seat at La Carnicería (Thames 2317), an excellent option for foodies (they also make a mean gin and tonic).
Most restaurants will have both salsa criolla and chimichurri. Salsa criolla is a flavour-packed sauce made of onions, capsicums (bell peppers), tomatoes, garlic, vinegar and olive oil. I am not a fan of onions, so I always pair my steak with fresh chimichurri sauce, if the steak restaurant has it!
Top tips:
To order steak, ask for it:
Jugoso (medium rare)
A punto (medium)
Bien cocido (well done)
On the menu, you'll find cuts of meat similar to what you're used to, but of course they'll have different names:
Bife de lomo – tenderloin or filet mignon
Bife de chorizo – sirloin
Entraña – skirt steak (my favourite!)
Bife ancho – ribeye
Asado de tira – beef short ribs
Costillas – baby back ribs
Costillas de cordero – rack of lamb
Casual restaurants in Buenos Aires
If you're not in the mood for steak, here are my other personal picks.
Best cafes in Buenos Aires
For coffee, brunch or lunch, there are so many gorgeous cafes to try in Buenos Aires. Top choices include Malvón (Serrano 789), Ninina (Gorriti 4738) and Farinelli (Bulnes 2707). These all serve up great coffee, baked goods and meals.
For good coffee, try Coffee Town (locations in San Telmo and Palermo),which also has great hot chocolate, LAB (Humboldt 1542) or Lattente (Thames 1891 plus other locations in Palermo and Belgrano and Recoleta).
Cafe Tortoni (Avenida de Mayo 825) is very touristy, yes, but it's also very traditional and worth a stop if you're in the area.
For bagels, check out Sheikob's Bagels (Uriarte 1386). These bagels used to be sold on the street out the front of popular cafes, but there's now a brick-and-mortar store selling these fresh, authentic New York-style bagels.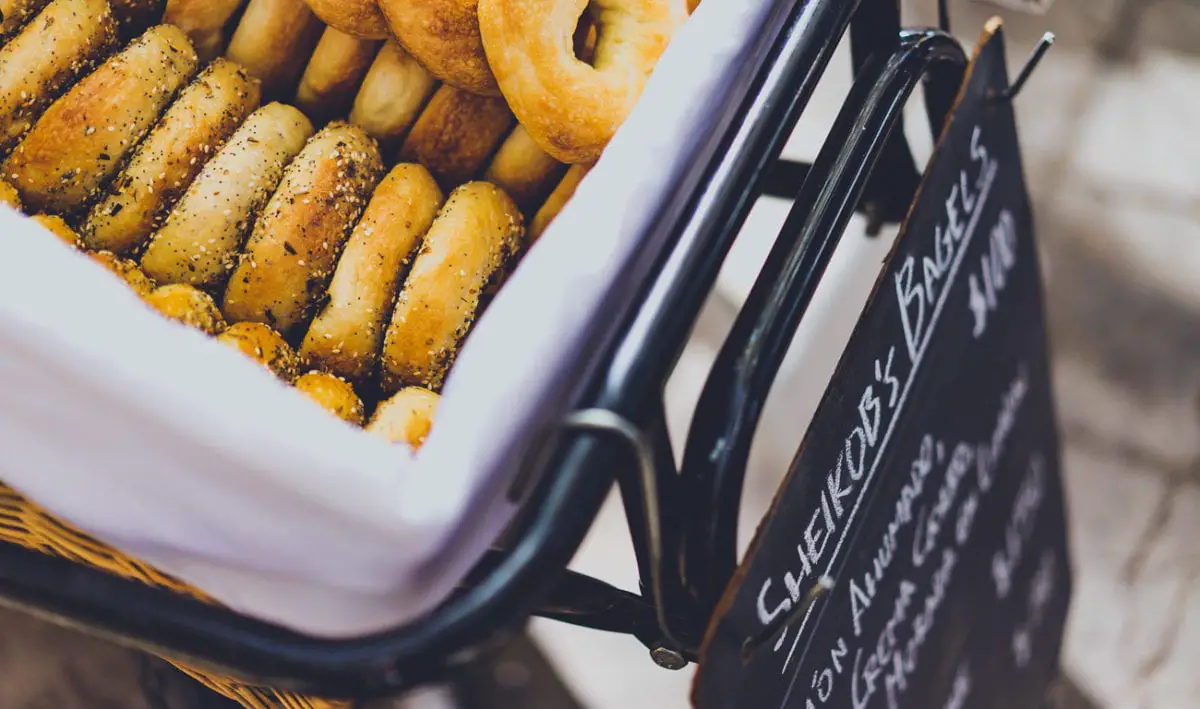 International food
For casual eats, you can't go past the ever-popular NOLA (Gorriti 4389) for the best fried chicken sandwiches and Cajun food. The sandwiches are so, so good and the sauces actually have some kick to them (Argentines don't like spicy food, so you won't get much spice anywhere).
El Banco Rojo (Bolívar 866) has a younger crowd and serves up simple fare like tacos, burgers and sandwiches.
For choripan go to the Costanera on a weekend and choose one of the many Buenos Aires food trucks serving chori. Or try a more hipster version at Chori (Thames 1653).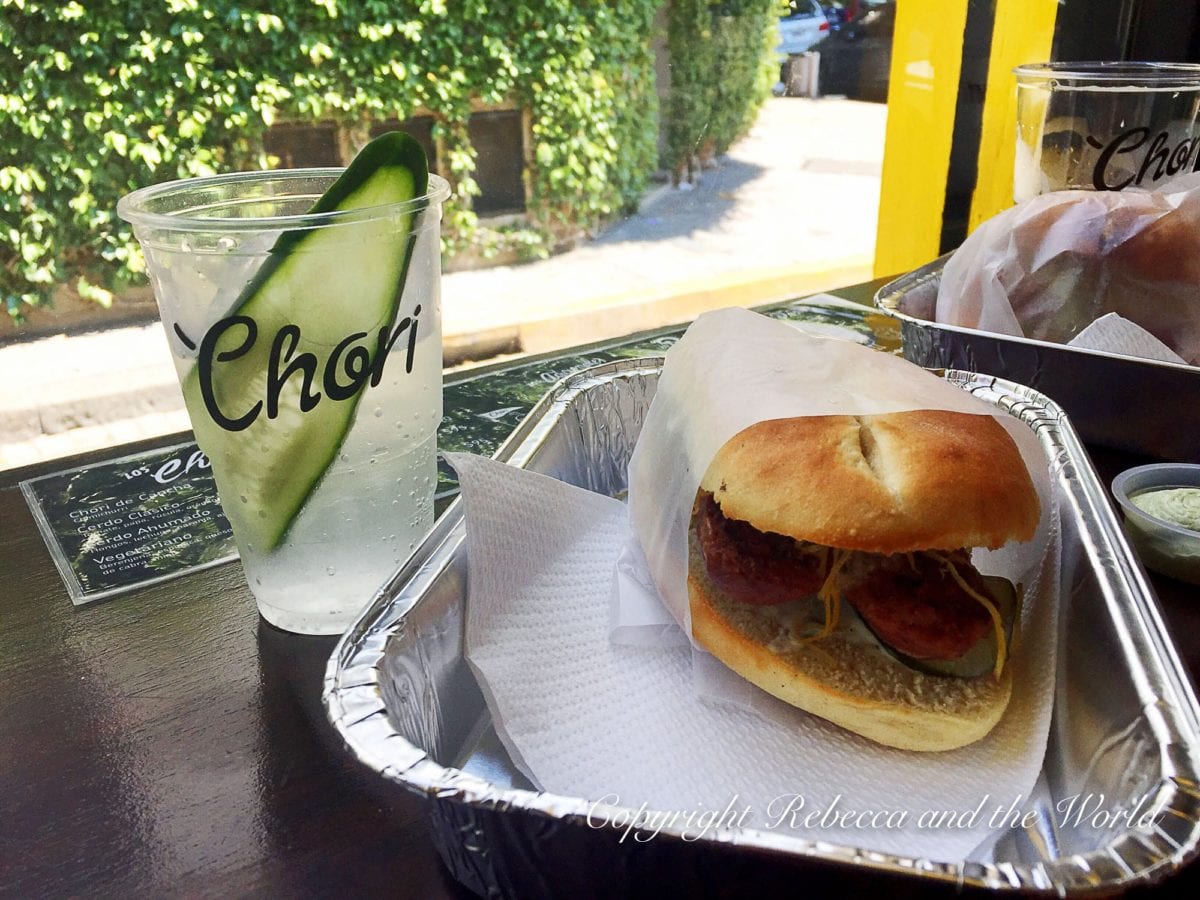 For burgers, head to Burger Joint (Jorge Luis Borges 1766), with its graffiti-covered walls and endless stream of Seinfeld episodes on the tiny TV (oh, and its great burgers of course). It's one of the most fun places to eat in Buenos Aires.
Not so casual but serving up a delicious burger is Pony Line, the bar of the Four Seasons Hotel (Posadas 1086).
The large Peruvian population in Buenos Aires has led to some tasty restaurants. Try Chan Chan (Hipólito Yrigoyen 1386) or La Conga (La Rioja 39) for its boisterous atmospheres (take a taxi at night to La Conga), or La Mar Cebicheria (Arévalo 2024) for something fancier (and pricier).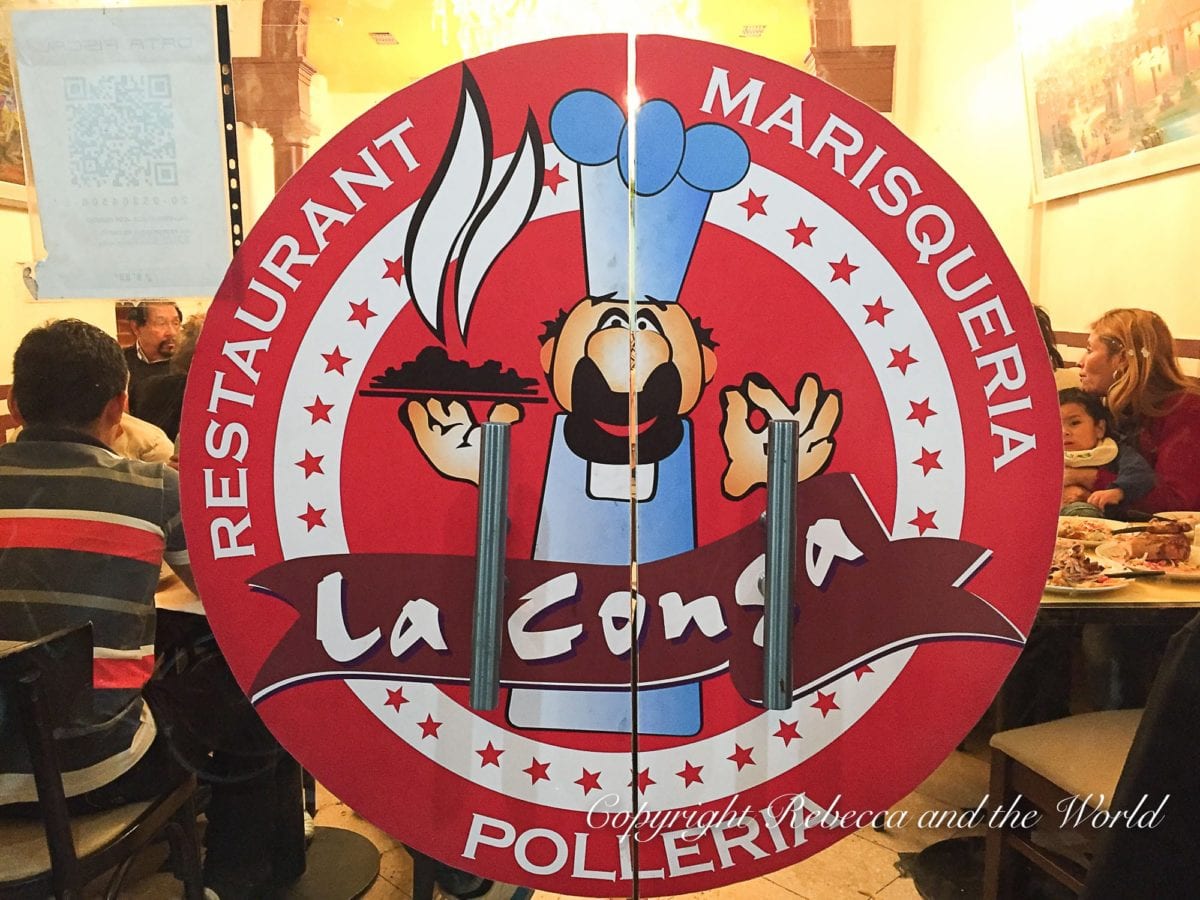 I was surprised to find an Armenian restaurant in Buenos Aires, but Sarkis (Thames 1101) is definitely worth your time. It's especially great if you have a big group of people so you can order plenty of dishes.
For Asian food, Asian Cantina (Humboldt 1626) is my top choice. It's also a fun night out if you happen to be in Buenos Aires on New Year's Eve. Gran Dabbang (Raúl Scalabrini Ortíz 1543) and Sudestada (Guatemala 5602) also serve up tasty meals.
Pizza
For traditional Argentine pizza (the thick-crust, oozing-with-cheese variety), you can't go past Buenos Aires institution Pizzeria Güerrin (Corrientes 1368), or classic El Cuartito (Talcahuano 937) with its walls covered with memorabilia.
If that's too much cheese for you, try the thin, Neapolitan-style pizza at Siamo nel Forno (Costa Rica 5886) or Cosi Mi Piace (El Salvador 4618).
Ice cream shops in Buenos Aires
BA is famous for its ice cream, and while you can find a Freddo or Volta or Persicco on every corner, in my humble opinion Rapa Nui serves the best cold stuff in the city. It will be a challenge to decide which flavour you want!
Fine dining in Buenos Aires
Looking for something a little fancier? You can eat at some of the best restaurants in Buenos Aires for a fraction of what you'd pay in other cities around the world.
Chila (Avenida Alicia Moreau de Justo 1160) in Puerto Madero will set you back a pretty penny but is an incredible three- or seven-step dining experience. It's one of the best fine dining restaurants in Buenos Aires, and I've been lucky to eat there twice.
Oviedo (Beruti 2602) is a classic restaurant with waiters in waistcoats and great seafood options. The service is impeccable.
For something a little different, book the Chef's Table at Mishiguene (Lafinur 3368) for a group of six and be blown away as the chef himself personally serves you. And possibly brings an entire bottle of vodka to share with you (I can still recall the hangover the next day…).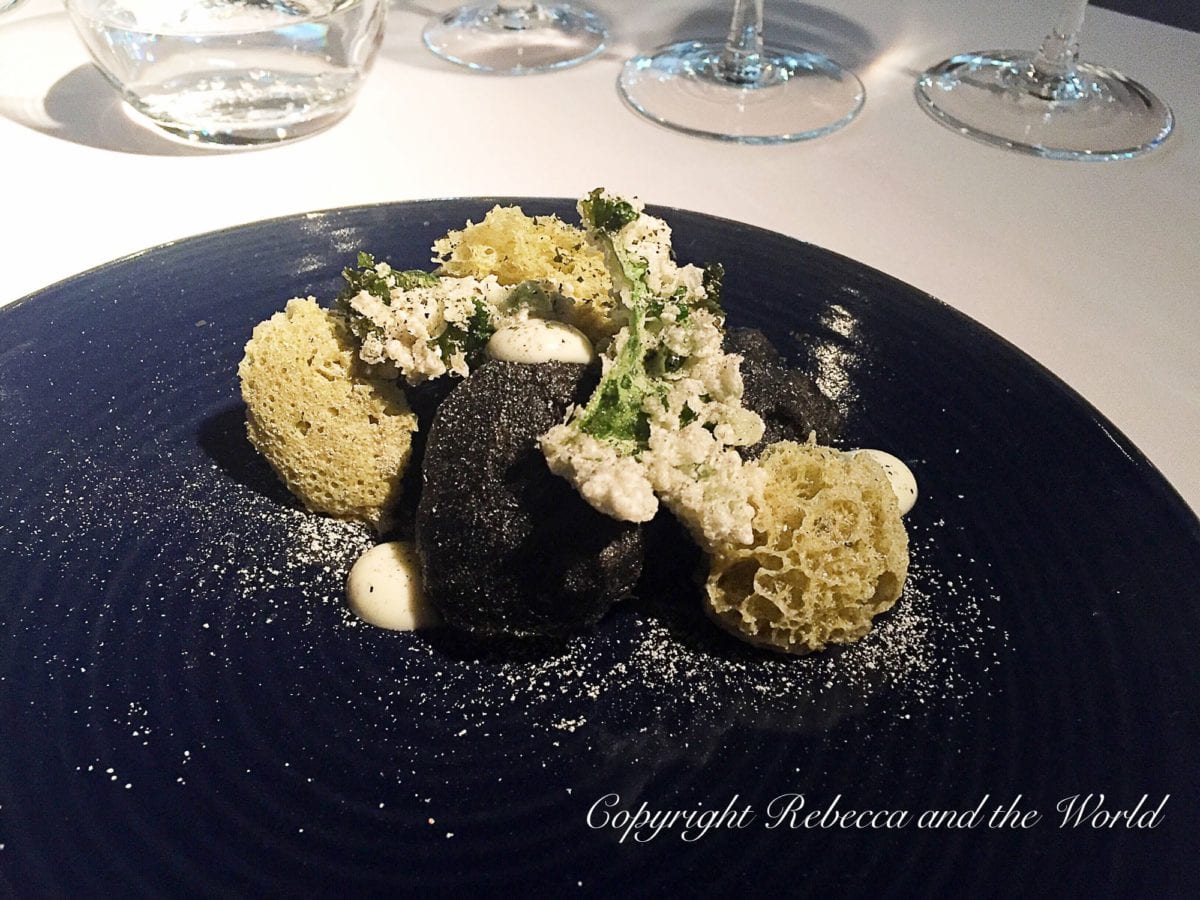 The tasting menu at Aramburu (Vicente López 1661) is exquisite; Aramburu Bis (Vicente López 1661) is its more relaxed sister restaurant just across the road.
Nuestro Secreto is inside a gorgeous glass-ceilinged building at the back of the Four Seasons Hotel (Posadas 1086); it's one of the best places to eat in Buenos Aires, and I used to always take colleagues visiting from overseas.
Also in the Four Seasons Hotel, the Sunday brunch at Elena is one to add to your Buenos Aires itinerary. It's an all-you-can-eat affair where you can gorge (in style) on eggs, charcuterie, pasta, meats, salad, seafood and – if you have room – dessert.
For a gorgeous afternoon high tea, book a table at L'Orangerie in the Alvear Palace Hotel (Avenida Alvear 1891) and nibble on cucumber sandwiches and a huge array of pastries and cakes.
Buenos Aires food tours
If making a choice about where to eat gets too difficult, you can always book a food tour that will give you a taste of authentic Argentine food as you wander through the best restaurants in Buenos Aires.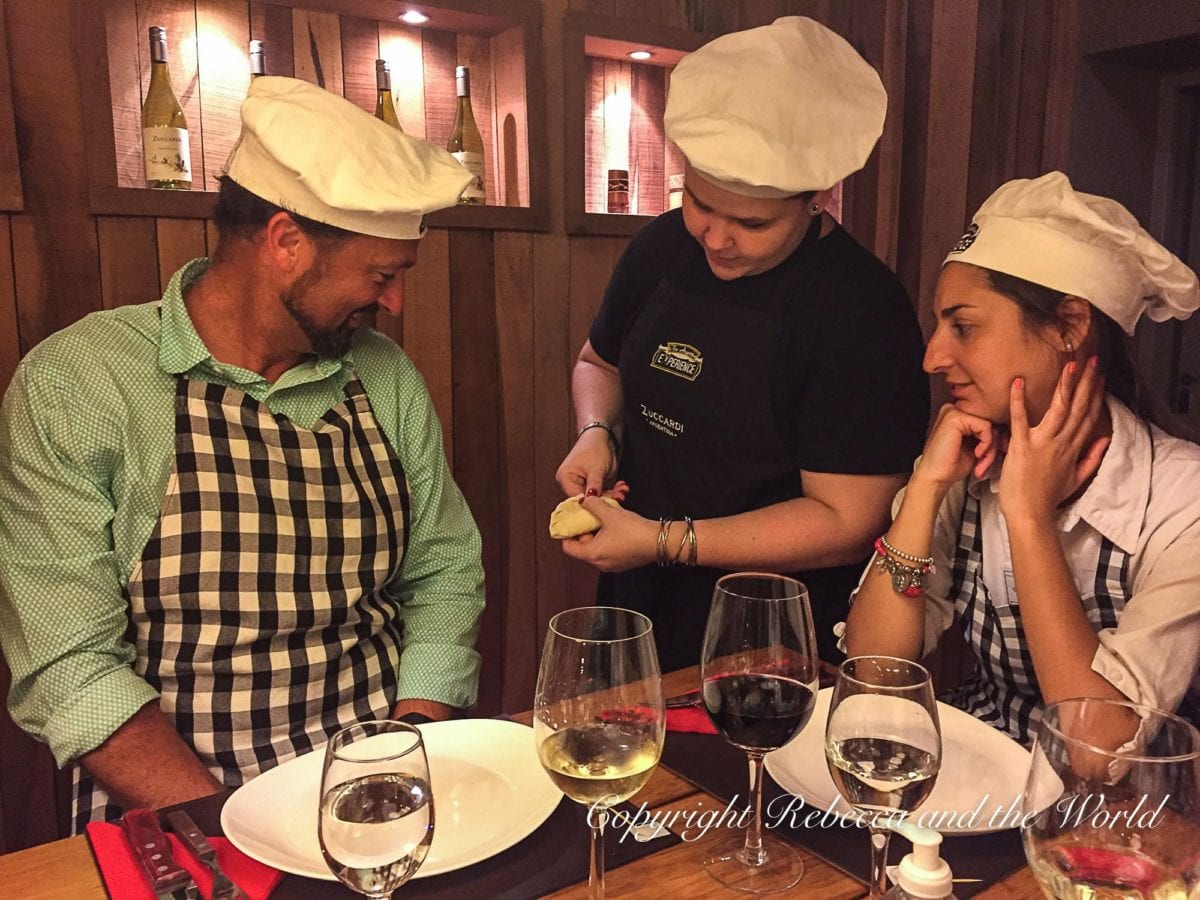 Wherever you choose to eat when you visit Buenos Aires, you're guaranteed a delicious time!
The best bars in Buenos Aires
To wash down all that delicious food, check out one of Buenos Aires' lovely wine bars or cocktail bars.
In a country famous for wine, an obvious choice is one of the many wine bars dotted around the city. My favourites include the intimate Hache (Ángel Justiniano Carranza 1670), wine bar slash bakery Pain et Vin (Gorriti 5132), Ser y Tiempo (Gorriti 5910) or Cava Jufré (Jufré 201) with its extensive wine list.
One of the most popular bars in Buenos Aires is Florería Atlántico (Arroyo 872). Enter a gorgeous florist (which also stocks a great range of local wines and gin), open up the fridge door and head downstairs to the (no-longer-so) secret bar.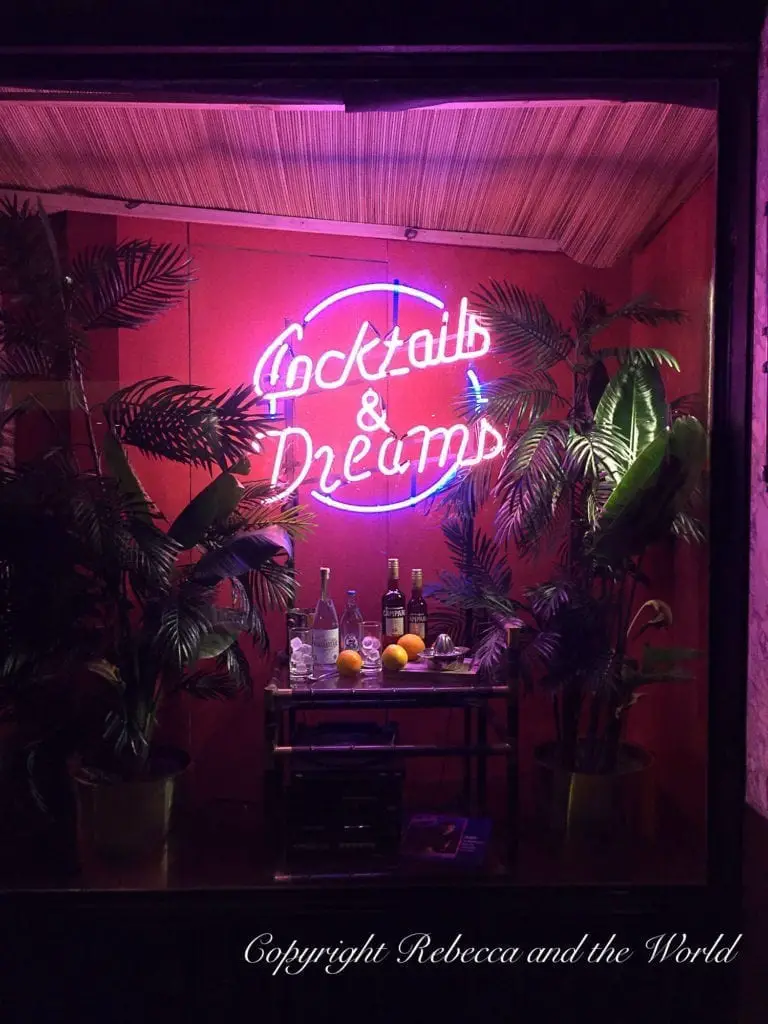 Other spots for a tipple are Milion (Paraná 1048), Victoria Brown (Costa Rica 4827), Festival (Gorriti 5741) and Rey de Copas (Gorriti 5176).
If the sun's out, head to Camping (Avenida Libertador 999) for a beer or glass of wine at the picnic tables.
Buenos Aires is a great city to eat, so I hope this guide has helped you pick a few great restaurants for your visit!
Have you been to Buenos Aires? What are your favourite bars and restaurants in Buenos Aires? Drop your tips in the comments below.
You might also like these Buenos Aires articles:
ARGENTINA TRIP ESSENTIALS
WHERE TO EAT IN BUENOS AIRES: PIN IT FOR LATER
Liked this guide to the best restaurants in Buenos Aires? Save it to Pinterest!