Expat life can certainly change quickly. One moment I'm living in tropical Papua New Guinea, experiencing island life, and the next I'm living in Buenos Aires, Argentina. That's right, there's a new adventure ahead and it's in Buenos Aires, Argentina!
My husband and I moved here just a little over two months ago, after a very long wait for our visas and we feel that we've really hit the jackpot. Buenos Aires is so captivating and alive. We've spent a lot of time walking around and exploring as much as we can. It's a really easy city to get around with cheap and plentiful public transport, and flat terrain for pounding the pavement.
Here are a few of my first impressions of living in Buenos Aires – the good and the bad – which will hopefully give visitors to Buenos Aires some insight into the city, or even inspire you to move here!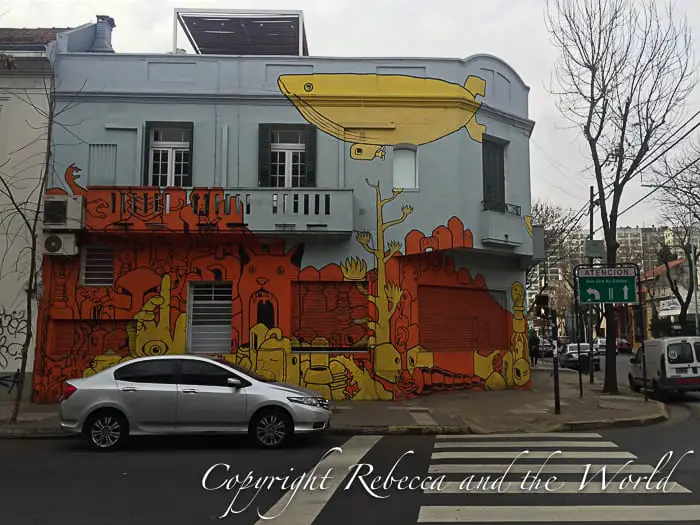 What we love about living in Buenos Aires
Buenos Aires food
Anyone who knows anything about Argentina will immediately start off by asking about the food – steak or red wine, anyone?
We have indulged in plenty of those, but then there's also the pastas, the pizzas, the facturas, the alfajores, the ice cream. And dulce de leche. Dulce de leche in everything. This country is just one big temptation after another and it is dangerous. My willpower has definitely been sapped.
If you haven't experienced the joys of food in Argentina, then this wonderful blog, Pick Up The Fork, written by an American expat living in Buenos Aires, will give you a taste of how you can very quickly expand your waistline living here.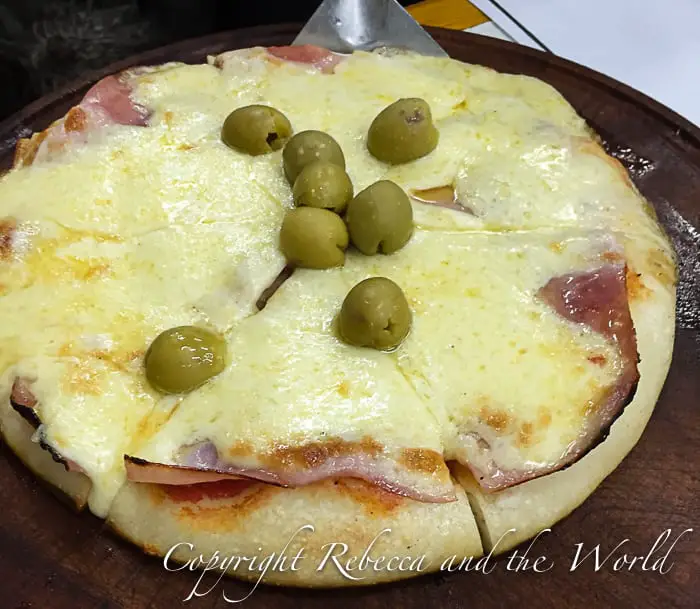 And everything gets delivered. If you have a crazy desire for ice cream at midnight, no problem, you can probably get it delivered. Don't want to cart your shopping back from the supermarket? They'll deliver it for you. Run out of beer or wine? Just jump on your phone, open your app and order away. It's a bit of a shock for us after living in Papua New Guinea where shopping certainly wasn't commonplace – and delivery, no way!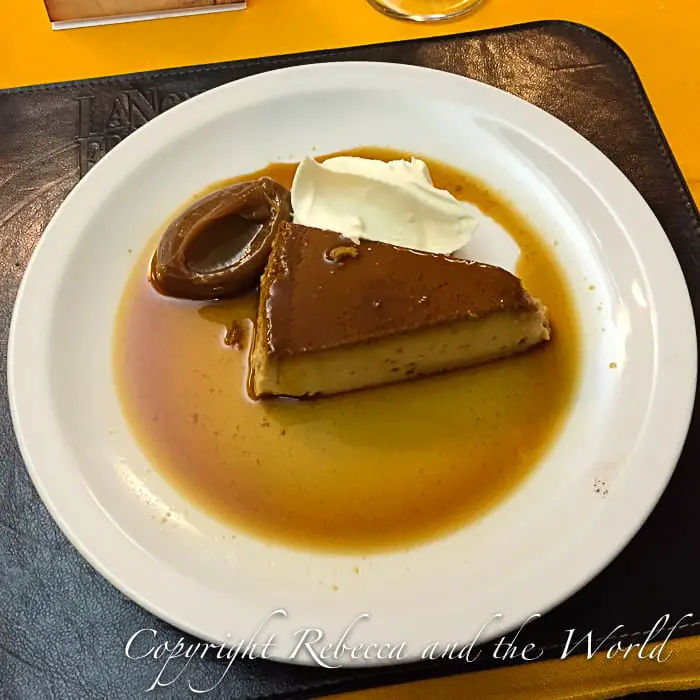 The architecture in Buenos Aires
Well known as the "Paris of the South", Buenos Aires is an amazing mix of buildings in a variety of styles: baroque, art deco, renaissance… I just actually sounded like I knew what I was talking about then. It's not true. I know nothing about architecture other than there are a lot of incredible buildings in this city. Take a look for yourself below.
So many things to do in Buenos Aires
We're overwhelmed by how much there is to do in Buenos Aires. You can easily spend days looking at and wandering around this beautiful city, let alone then add in all the things that you can do.
There are galleries, restaurants and bars, sculptures and all sorts of classes ranging from music to photography to languages. Hundreds of companies offer tours to take you into hidden parts of the city and help you understand the complicated history and culture of Argentina.
I recently joined a vocal techniques class at the Centro Cultural de San Martin as a way to improve my Spanish while belting out soul tunes, and the centre offers dozens of other fun things to learn. It's just one of many cultural centres in Buenos Aires.
The weather in Buenos Aires
We have been pretty damn lucky with winter here so far in Buenos Aires. There have been very few days where there hasn't been a blue sky. It's certainly not the tropical heat of Papua New Guinea (bring back perpetual summer!) but it will do very nicely, thank you.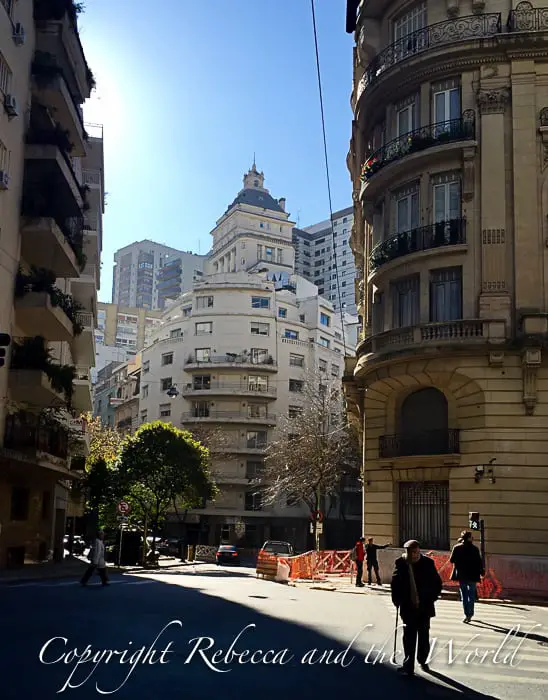 What we dislike about living in Buenos Aires
Dog shit
Pardon the language, but there isn't a street in this city that isn't littered with dog shit. And all that beautiful architecture I just mentioned? It's very hard to look at it while walking along for fear of stepping into one of those bombs. I highly recommend stopping and looking at buildings, not viewing while in motion. Luckily for you, I haven't included any photographic evidence here.
Late nights in Buenos Aires
It's true what you read: Argentines are a social bunch and they like to socialise as late into the night as they possibly can.
We read about the late nights before we came here but didn't quite believe it. It's not uncommon for people to go out all night to a boliche (nightclub), finish up at 7 a.m., have a quick nap and then be at work by 10 a.m. The lines for restaurants are longest at 10 or 11 p.m. and Argentines don't eat dinner before 9 p.m. In fact, many restaurants don't open their doors until 8 or 8.30 p.m. We see toddlers out at dinner at 10 p.m., and senior citizen wandering the streets at midnight.
So why is this on the bad list? For some party people, this is heaven. For us, it is hell. I can barely keep my eyes open after 10 p.m. and I need time to digest a meal before going to bed. We celebrate wins when we go to bed at 11 p.m. (woo hoo, we are almost Porteños!) and the other weekend we ate dinner at TEN PM AT NIGHT. So this is not so much something we dislike about living in Buenos Aires – it's just something we're going to have to get used to.
The night rules here.
The Spanish language in Argentina
Argentines like to do things differently and that extends to Spanish. Everything I have learned about Spanish has been turned on its head since arriving here. Oops, I should say castellano, not Spanish. The Italian influence in Argentina has extended to the way people speak and I have to concentrate like hell when I'm listening to people. The "ll" is not a "y" sound, but rather a "sh" sound. And then there is the lunfardo! That's Argentine slang – of which there is plenty. I feel like I'm learning basic Spanish conversation all over again!
Similar to the late night thing, Spanish is in the "bad" list because it is harder here than I expected. I LOVE listening to the way people speak – it is so different to everywhere else in the world – I just wish I could speak it so easily! Again, something I need to get used to.
I have a lot of plans for exploring Buenos Aires, Argentina and South America more broadly – we're thrilled to be living in Buenos Aires so we can experience all of this!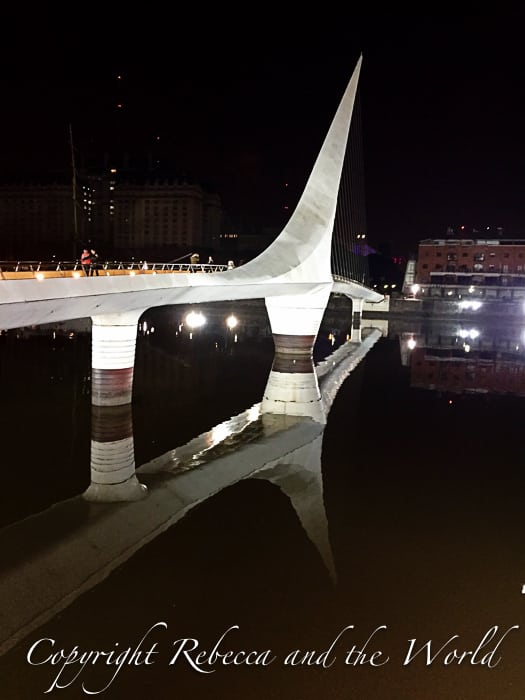 VISITING BUENOS AIRES – YOUR TRIP ESSENTIALS
Have you ever visited Buenos Aires? What were your first impressions of the city? Leave your thoughts in the comments below!
PIN IT FOR LATER: