Wondering about Argentina travel insurance and whether you need it?
The answer is YES!
When travelling overseas you should always, always get travel insurance. Hopefully, you'll never need to make a claim but it'll save you a lot of headaches (and money) if you do.
Every week I seem to read horror stories about people who didn't get travel insurance and now need to set up GoFundMe accounts to pay their medical bills or repatriate home. It's downright scary – and silly not to be covered for these types of things.
I'm a former Argentina expat with lots of experience with travel insurance. I lived in Argentina for two years, and I've also travelled to more than 40 countries (and purchased travel insurance plans every single time!).
I'm here to help you navigate the world of travel insurance for Argentina, so you can make the best decision for your travel plans.
This blog post may contain affiliate links, meaning if you book or buy something through one of these links, I may earn a small commission (at no extra cost to you).
Top 3 providers of travel insurance for Argentina
Travel Insurance Master – Best website to compare Argentina travel insurance policies across multiple providers
SafetyWing – Best insurance for long-term travellers and digital nomads in Argentina
World Nomads – Best for simple and flexible travel insurance
Do I need travel insurance to travel to Argentina?
It's not a legal requirement to have travel insurance when you visit Argentina. You don't have to purchase general Argentina travel insurance or even medical travel insurance.
BUT it's highly recommended.
I NEVER travel overseas without travel insurance. There are just too many things that can go wrong – and those things usually equal lots of money.
Just as you have insurance for your belongings, your car and your home – travel insurance is like insurance for yourself when travelling.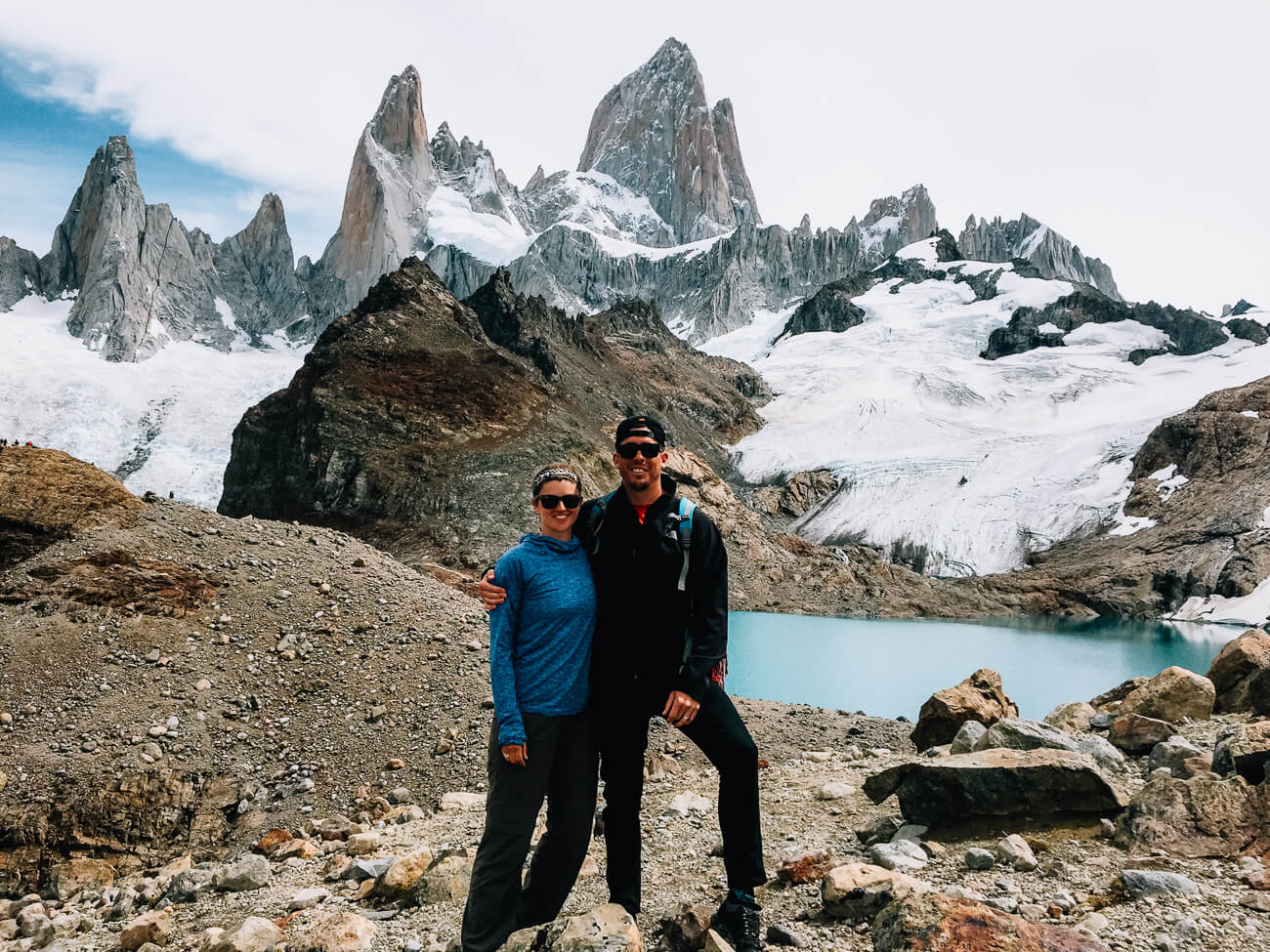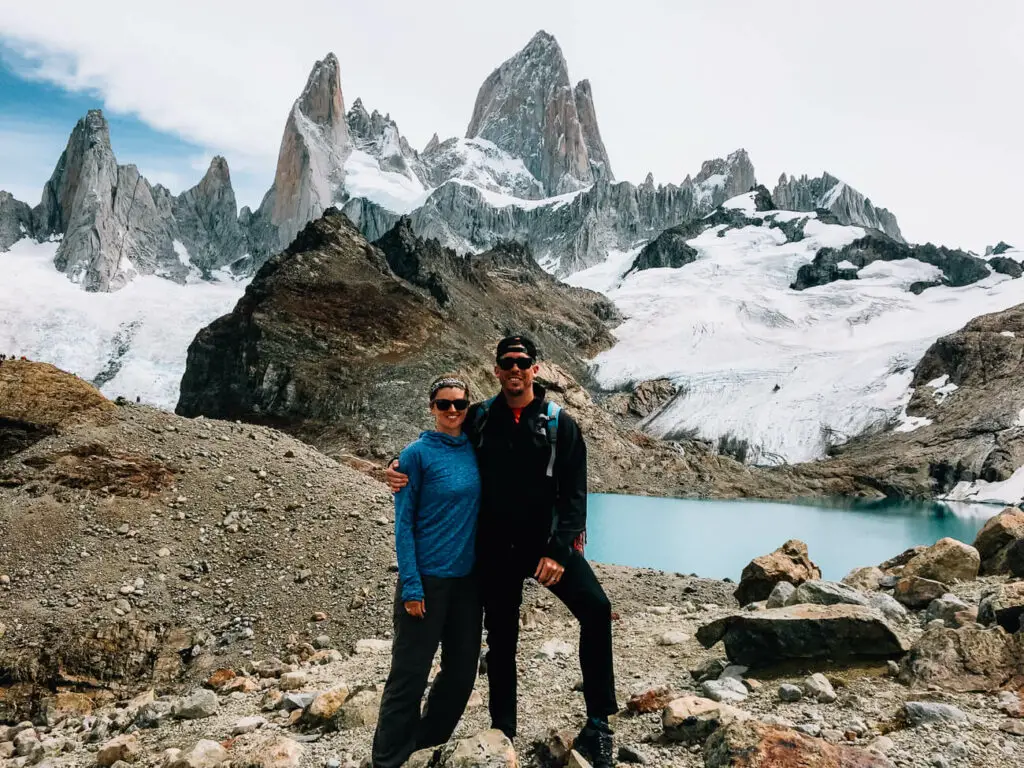 Why you should get travel insurance for Argentina
Already know that you should get travel insurance for Argentina? Skip to my recommended Argentina travel insurance providers.
But if you still need convincing, here are a few reasons why travel insurance is a must when travelling in Argentina.
1. Medical emergencies can be expensive
In the unfortunate event that you need medical treatment while in Argentina, it can get costly. Travel insurance can cover these expenses and save you from a huge financial burden.
It's not just big accidents – imagine having the most painful tooth infection while you're visiting Argentina (this country loves its sweet foods!) and needing to see a dentist? Travel insurance can cover that.
2. Cancellations or delays
Flight cancellations and delays are quite common, especially during peak travel seasons. We're seeing them every day as the aviation industry gets back to its former glory.
With travel insurance, you can get reimbursed for any non-refundable expenses that you need to pay because of a cancellation or delay.
3. Trip cancellation and interruptions
It's not just flight cancellations that may be covered by travel insurance.
Imagine you're planning an epic trip to Argentina, only to find out that a close family member is very sick. Travel insurance may cover the cost of delaying your trip so you can stay home to be with them.
4. Lost or stolen baggage
Losing your bags while travelling is a nightmare. With travel insurance, you can claim compensation for lost or stolen baggage and not have to worry about replacing all your belongings.
5. Adventure activities
Argentina is famous for adventure sports like hiking, skiing and rock climbing. It's what Argentina is known for. While they're thrilling experiences, accidents can happen.
Travel insurance can cover any medical expenses or emergency evacuations that may arise from these activities.
6. Emergency evacuations
In case of a natural disaster or political unrest, travel insurance may cover the costs of emergency evacuation to a safe location. For Argentina, which has a history of political unrest, you want to make sure this is covered by your policy.
As you can see, there are so many reasons to get travel insurance for your trip to Argentina.
It's always better to be safe than sorry, and having travel insurance can give you peace of mind during your Argentina itinerary.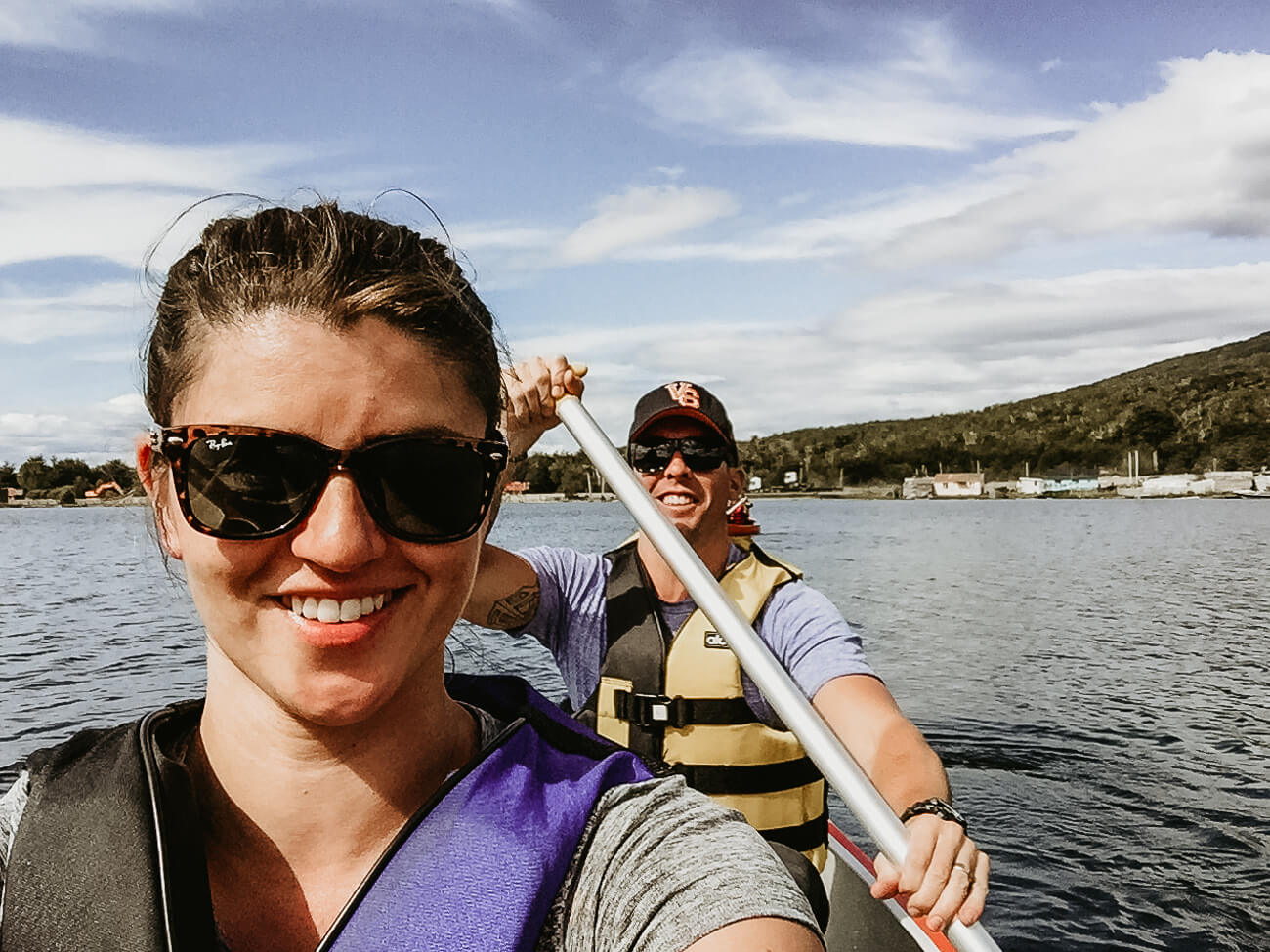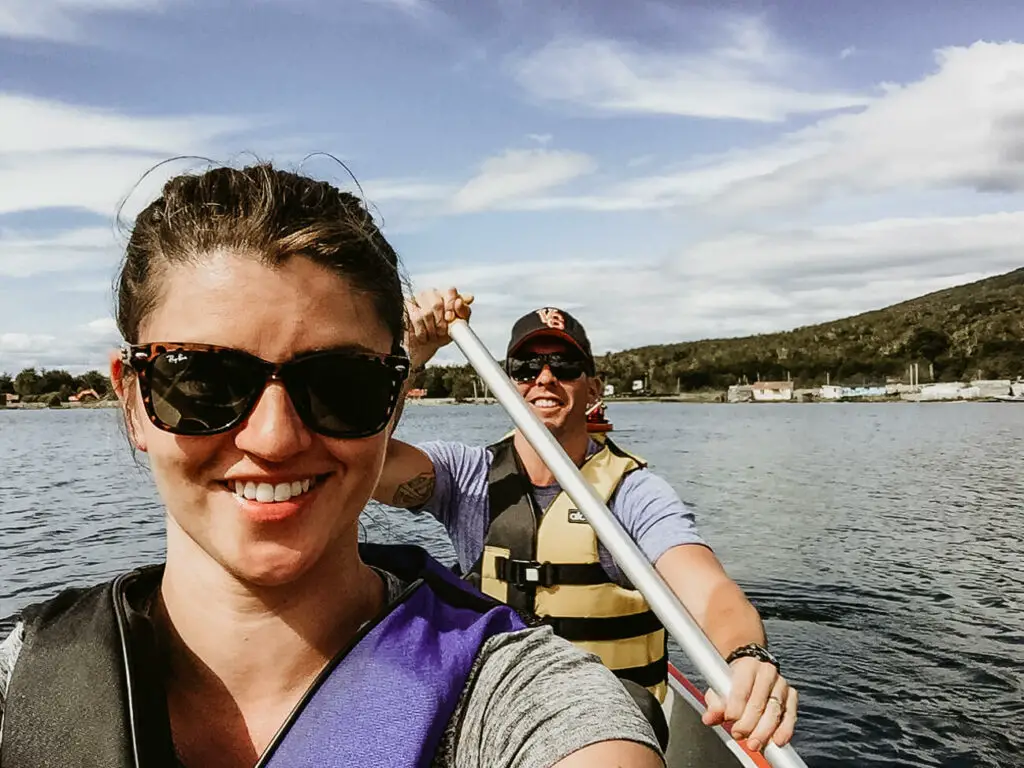 Top 3 providers of travel insurance for Argentina
While there are dozens and dozens of travel insurance providers out there, there are three travel insurance companies that will cover the vast majority of travellers to Argentina.
Travel Insurance Master – Best website to compare Argentina travel insurance policies across multiple providers
SafetyWing – Best insurance for long-term travellers and digital nomads in Argentina
World Nomads – Best for simple and flexible travel insurance
To figure out which insurance is best for you, consider the length of your trip, the activities you plan to do and any pre-existing medical conditions. Look at the total cost of the policy and the deductible amount, as well as the claims process. Read reviews about other travellers' claims experiences.
Read the fine print and make sure the insurance covers everything you need it to before making a decision.
Make sure to also compare prices across different providers and consider any discounts or promotions they may be offering.
Love to compare policies across multiple providers? Travel Insurance Master is for you.
They're a one-stop shop, aggregating dozens of travel insurance providers – the ones they consider the best – to present you with the policy and features that you need for your trip.
Simply answer a few questions online and voilà – you'll be presented with a selection of travel insurance policies, including the policy that they recommend for you.
Their policy recommendation is designed to make it easy for you, so you don't need to read through dozens of policies to understand what's covered and what's not. (Although do read the policy docs of the company that you end up choosing!)
You let them know which features you're interested in – perhaps you want to go sky-diving or scuba diving – and they'll filter out policies that don't cover those activities.
The platform is really easy to use and you can filter out things you don't need, as well as quickly read through the inclusions and exclusions of various policies by clicking on the details.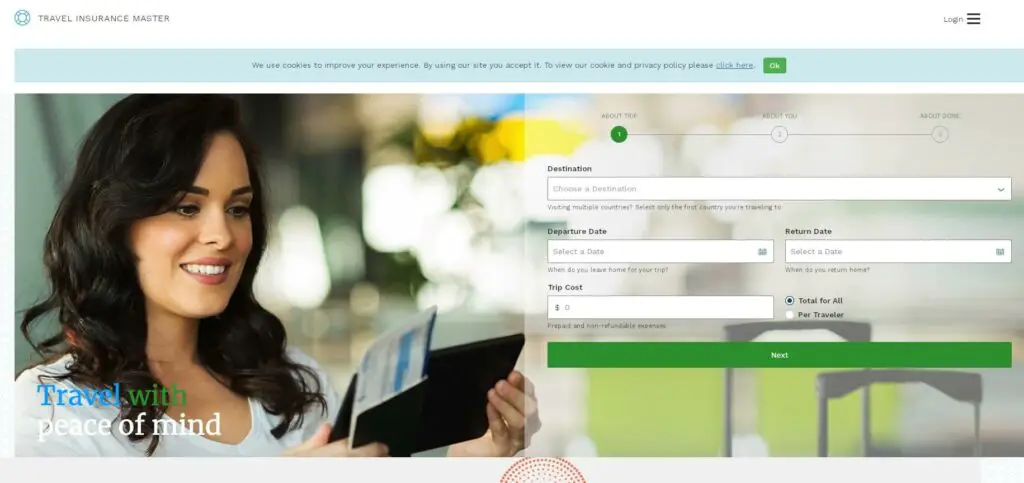 SafetyWing is the ideal insurance for long-term travellers and Argentina digital nomads. Monthly travel policies start from only US$45.08 per month.
SafetyWing's travel medical insurance includes access to hospitals and doctors for unexpected medical problems and accidents and includes coverage for emergency medical evacuation.
It also covers travel delays, lost checked luggage, emergency response and natural disasters and personal liability for travel in Argentina.
Covid-19 coverage is included.
Use the calculator below to calculate a plan for your trip to Argentina.
World Nomads travel insurance has been designed by travellers for travellers, with coverage for more than 150 activities as well as emergency medical, lost luggage, trip cancellation and more.
Love Argentina so much that you want to stay longer? If your policy runs out, you can buy or extend while on the road.
Because they believe in giving back to the places their customers travel to, World Nomads also enables you to make a difference with a micro-donation when you buy a policy.
And they'll help you plan your trip with free downloadable guides, travel tips, responsible travel insights and recommendations from their global community.
Argentina travel insurance tips
I've said it already but I'll say it again: read the fine print.
Don't just purchase a travel insurance policy because the price is good. You NEED to understand what is covered and what's not covered.
So many people have been caught out because they thought something was covered but it wasn't. The number of people who go to Bali and then end up with big medical bills after scooter accidents is crazy. If they'd read their policy, they'd have found out that scooter accidents usually aren't covered, unless you have a motorbike license.
Or did you know that most policies won't cover an accident if your blood-alcohol level is higher than a certain limit?
Once you've got your policy, make sure you print or screen shot (or both!) the document details so you have them handy should you need them.
One last tip – always purchase travel insurance as soon as you book your trip, as some providers have time restrictions for when you can purchase coverage.
This will affect you if you need to make a claim for trip cancellation or interruption – ie. things that can go wrong before you've even stepped onto the plane.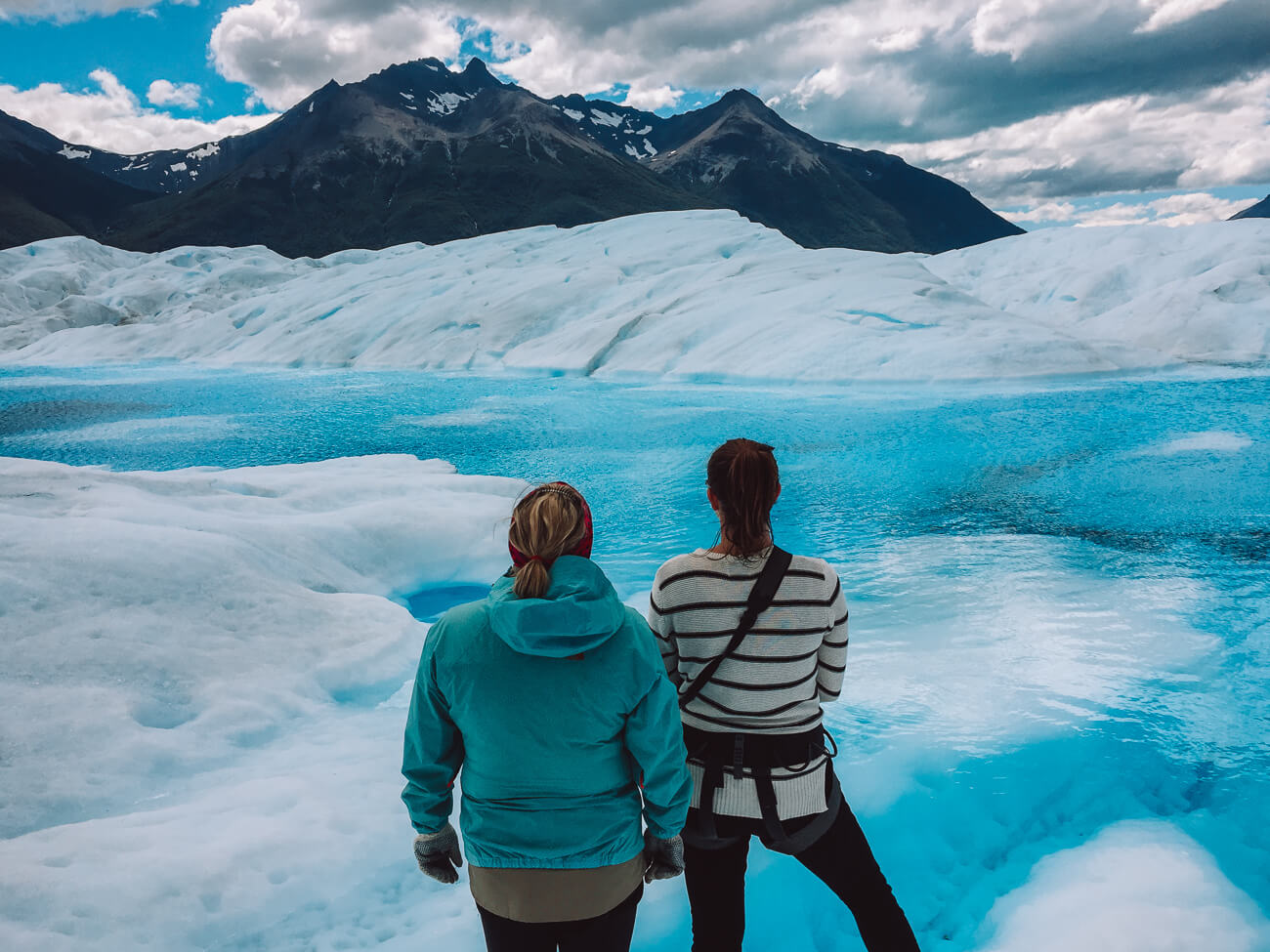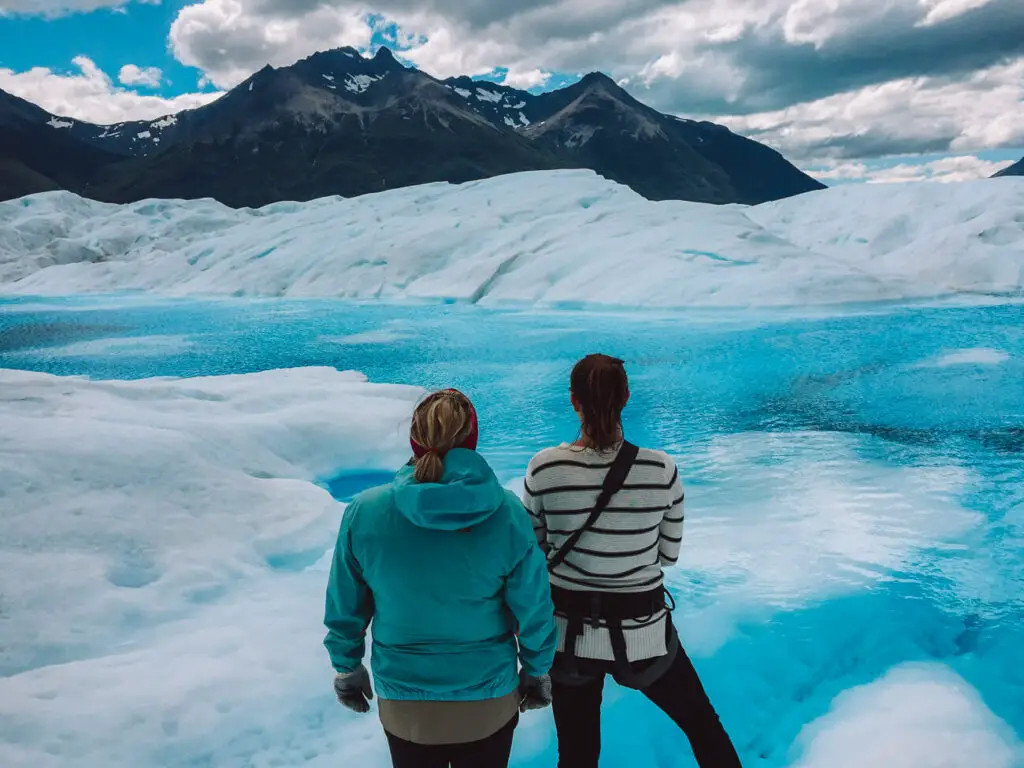 Do you need car insurance for Argentina?
If you're planning on renting a car in Argentina, then car insurance is wise.
Legally, Argentina car rental companies have to include third-party coverage – but that doesn't often cover damage to the actual rental car.
If you rent a car through a company like DiscoverCars, there's an option to add on full coverage for just a few dollars a day.
Otherwise, Travel Insurance Master's platform allows you to filter policies that include rental car benefits.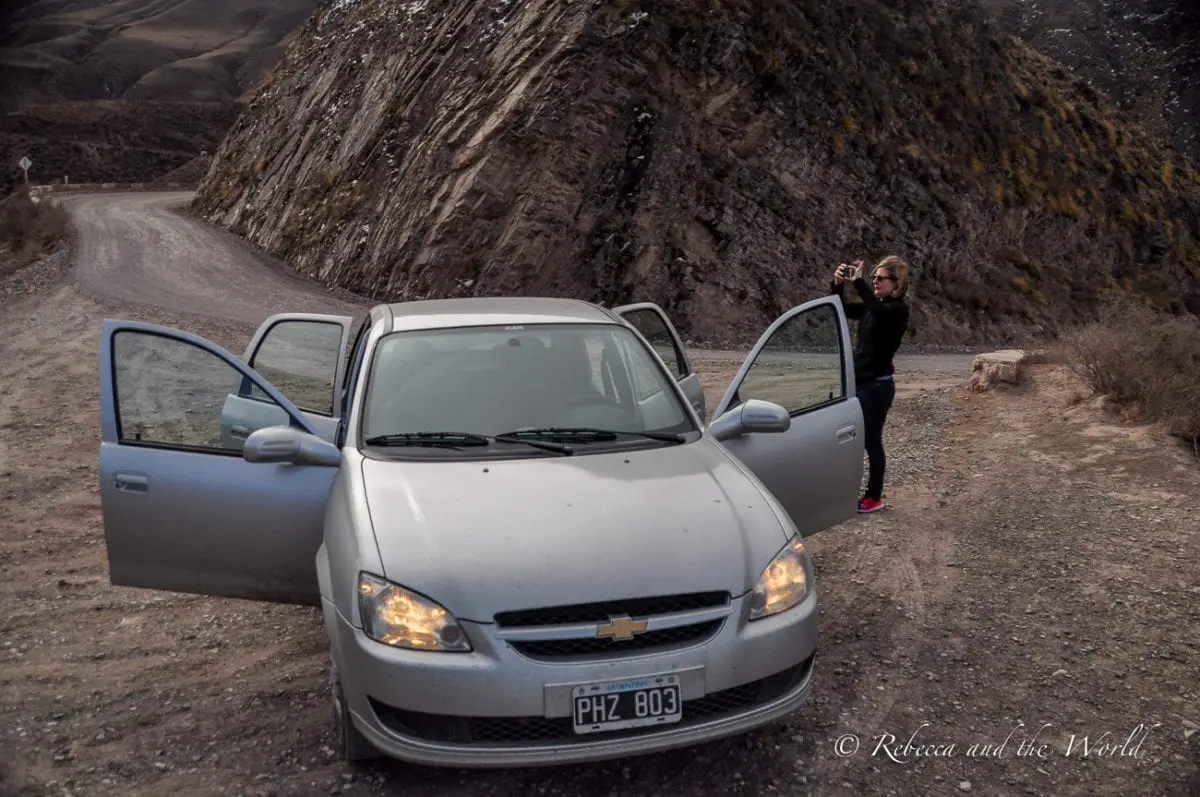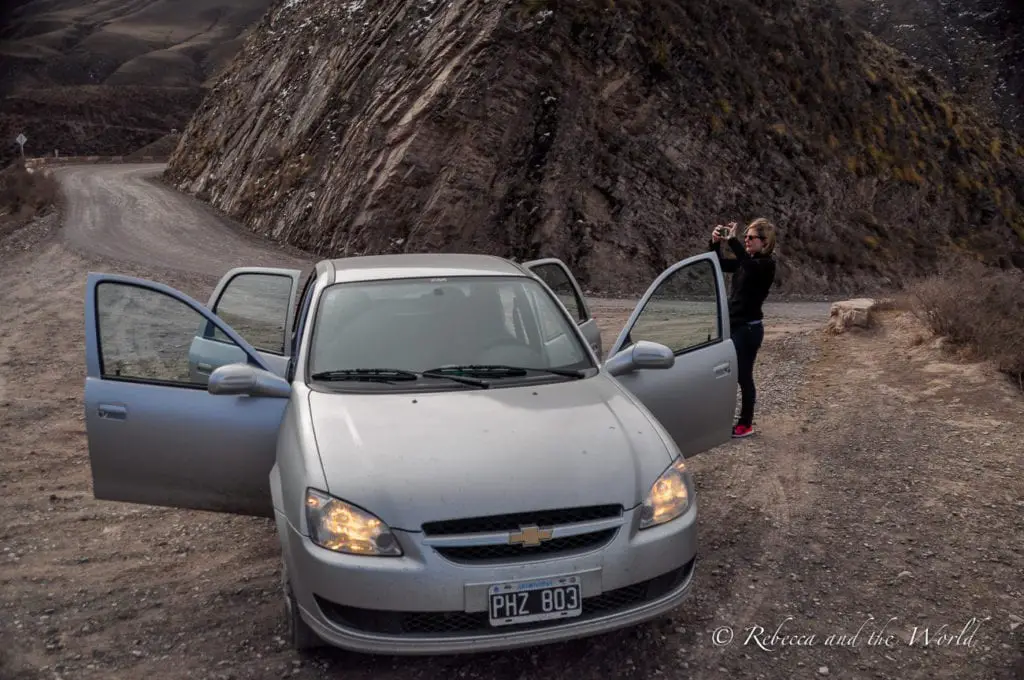 Argentina travel safety tips
Argentina is safe to visit for tourists, but there are some ways to stay safe while travelling there:
Be aware of your surroundings, especially in big cities like Buenos Aires
Be cautious when travelling at night, and try to stick to well-lit areas
Avoid carrying large amounts of cash (the complex money situation in Argentina does make it hard to avoid this!) or wearing expensive jewellery
If you're using public transport, keep an eye on your belongings and be wary of pickpockets
Make copies of important documents (like your passport) and leave the originals in a safe place
Research common scams in the area, and be wary of anyone trying to sell you something on the street or asking for money
Invest in a money belt, passport scarf or secure bag to keep your valuables close to you while exploring
If you're planning on hiking or exploring more remote areas, make sure to do so with a guide or group
Learn a few words of Spanish to communicate with locals and ask for help if needed
Trust your instincts and use common sense – just like you would in any unfamiliar location!
If you do find yourself in a robbery, don't resist!
Avoid protests and demonstrations, which can occur regularly in Argentina
Keep an eye on your food and drink, and don't accept drinks from strangers 
Final thoughts: Getting travel insurance for Argentina
For me, getting travel insurance for Argentina – or any other country I visit – is a no-brainer.
It gives me peace of mind, knowing that I'm covered for any unexpected incidents or emergencies while travelling.
Plus, with the unpredictable political and economic situation in Argentina, having travel insurance can be a lifesaver if you encounter any disruptions to your trip.
When it comes to choosing the right travel insurance for your trip to Argentina, make sure to read the fine print and understand exactly what's covered and what isn't. Don't get caught out!
I truly hope you'll never need to make a claim, but travel insurance will help make your trip to Argentina a worry-free one.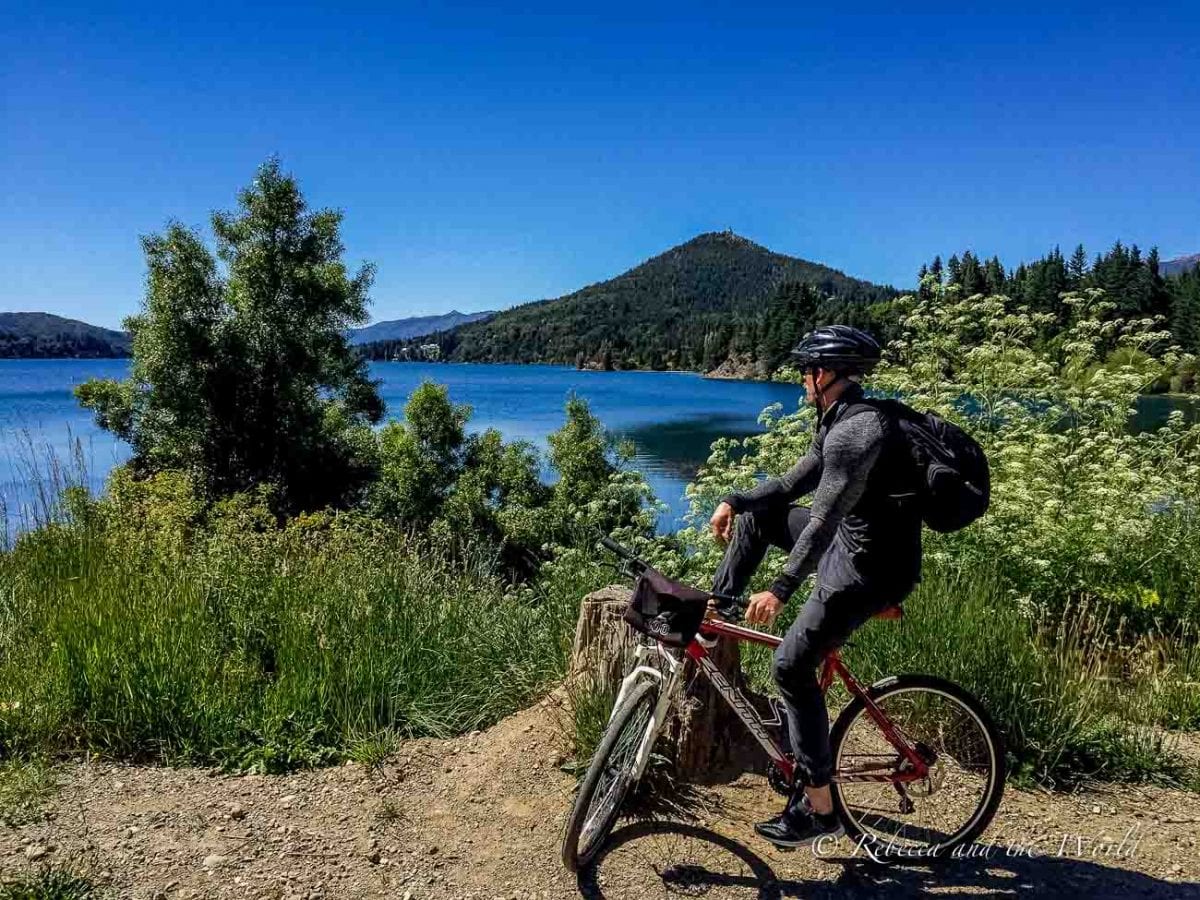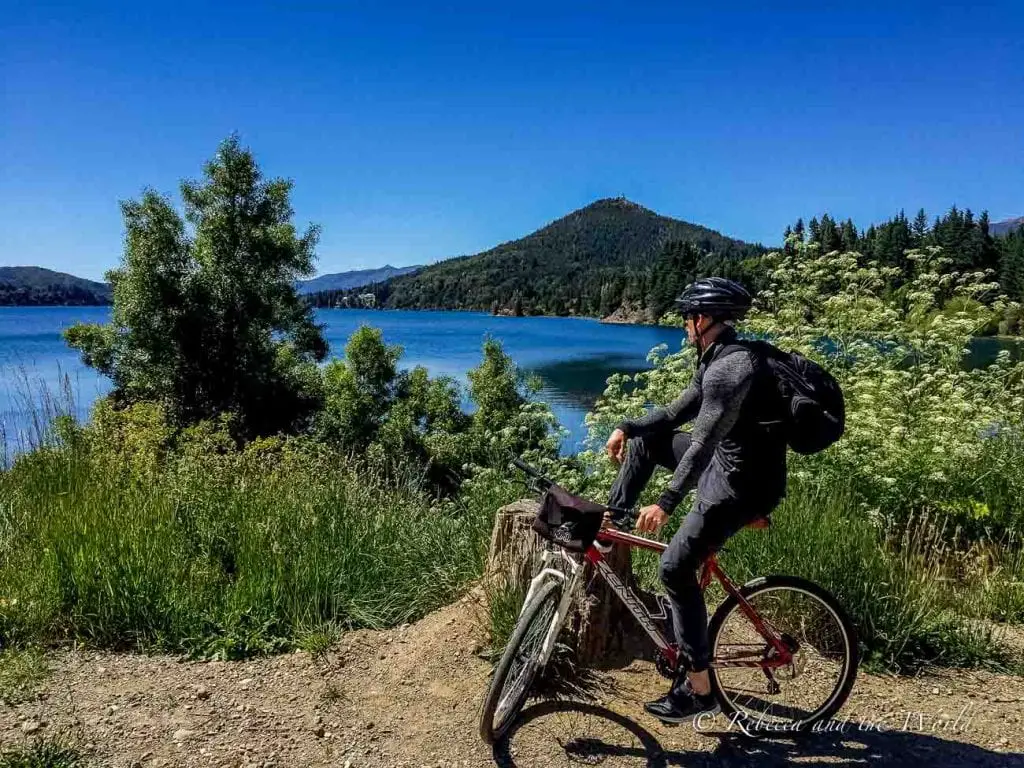 Travel insurance for Argentina: FAQs
Where can I compare Argentina travel insurance quotes?
Many online comparison sites allow you to compare quotes from different insurance providers. Try Travel Insurance Master, a site that aggregates policies across top providers.
What should I look for when choosing travel insurance for Argentina?
Make sure it covers medical emergencies, trip cancellation/interruption, lost/stolen luggage and any specific activities or adventures you plan on participating in. Also, check the coverage limits and any exclusions.
Are there any specific considerations for Argentina travel insurance?
Yes, make sure your policy covers political or economic disruptions that may occur in Argentina. You may also want to consider a policy that includes emergency evacuation coverage if you plan on visiting remote areas.
Do I need travel insurance if I already have health insurance that covers me internationally?
While your health insurance may provide some coverage while travelling abroad, it may not cover all medical expenses or emergency situations. Travel insurance can also provide coverage for trip cancellation and lost/stolen luggage, which your health insurance likely won't cover.
Can't I just rely on Argentina's health system if I get sick while I'm there?
Argentina has a pretty decent standard of universal healthcare, and visitors can seek medical care in public hospitals at no cost. But by doing so, you're putting a burden on Argentina's public healthcare system. Travel insurance can help you with the best possible care in private facilities – as well as with other benefits like flight cancellations, medical evacuations and baggage loss.
What if I'm only going on a short trip to Argentina?
Even for short trips, travel insurance can provide valuable coverage in case of unexpected events. It's always better to be safe than sorry!
Are there any age restrictions for purchasing travel insurance?
Most travel insurance policies have a minimum age requirement of 18 years old and some have a maximum age limit as well. However, there are some policies available for travellers of all ages, so research and compare different options before deciding.
Can I purchase travel insurance for Argentina after booking my trip?
Yes, you can typically purchase travel insurance at any point before your trip begins. However, keep in mind that there may be time-sensitive requirements, such as purchasing within a certain number of days after booking your trip or before a certain date. It's best to purchase travel insurance as soon as you book your trip.
How much is travel insurance for Argentina?
The cost of travel insurance for Argentina will depend on various factors such as your age, length of trip, and the type of coverage you choose. On average, a basic policy for a one-week trip to Argentina can range from US$50-US$100. However, carefully review and compare different policies to find one that fits your specific needs and budget. You can get a free quote before you decide.
What isn't covered by Argentina travel insurance policies?
Carefully review the specific terms and conditions of your travel insurance policy to understand what is and isn't covered. Some common exclusions from Argentina travel insurance policies may include pre-existing medical conditions, risky activities such as extreme sports or trip cancellations due to events that were known before purchasing the insurance.
Is it safe to travel to Argentina right now?
Yes! Argentina is a safe country to visit. Of course, like any country there are instances of crime, so you will need to use common sense. But overall, Argentina is safe to visit. It's a good idea to register with your home country's embassy or consulate while travelling in case of an emergency.
What Covid-19 regulations are there for Argentina?
There are currently no Covid-19 regulations in place for people travelling to Argentina.
Do you need the Covid vaccine to visit Argentina?
Currently, Argentina doesn't have a mandatory requirement for visitors to be fully vaccinated against Covid-19.
What vaccinations do I need for Argentina?
Before travelling to Argentina, make sure you're up-to-date on routine vaccinations such as measles-mumps-rubella, chickenpox and the flu. Additionally, the CDC recommends getting vaccinated for Hepatitis A and typhoid.
Got any questions about travel insurance for Argentina? Drop them in the comments section below.
---
Related posts
Before you go… you might like these Argentina travel blogs:
ARGENTINA TRIP ESSENTIALS
PIN IT FOR LATER: ARGENTINA TRAVEL INSURANCE
Save this guide to travel insurance for Argentina to Pinterest for later.