And here we are, halfway through the year. What a first half it's been!
With no travels and not much of a social life going on, these monthly recaps are a challenge to write, but I hope that they'll be something that I can look back on in years as a reminder of this wild time we're going through.
Here's what I got up to in June, as well as how I'm tracking on my goals for the year.
This blog post may contain affiliate links, meaning if you book or buy something through one of these links, I may earn a small commission (at no extra cost to you).
Where I've been
This was another slow month for travels – actually, not slow, more like non-existent!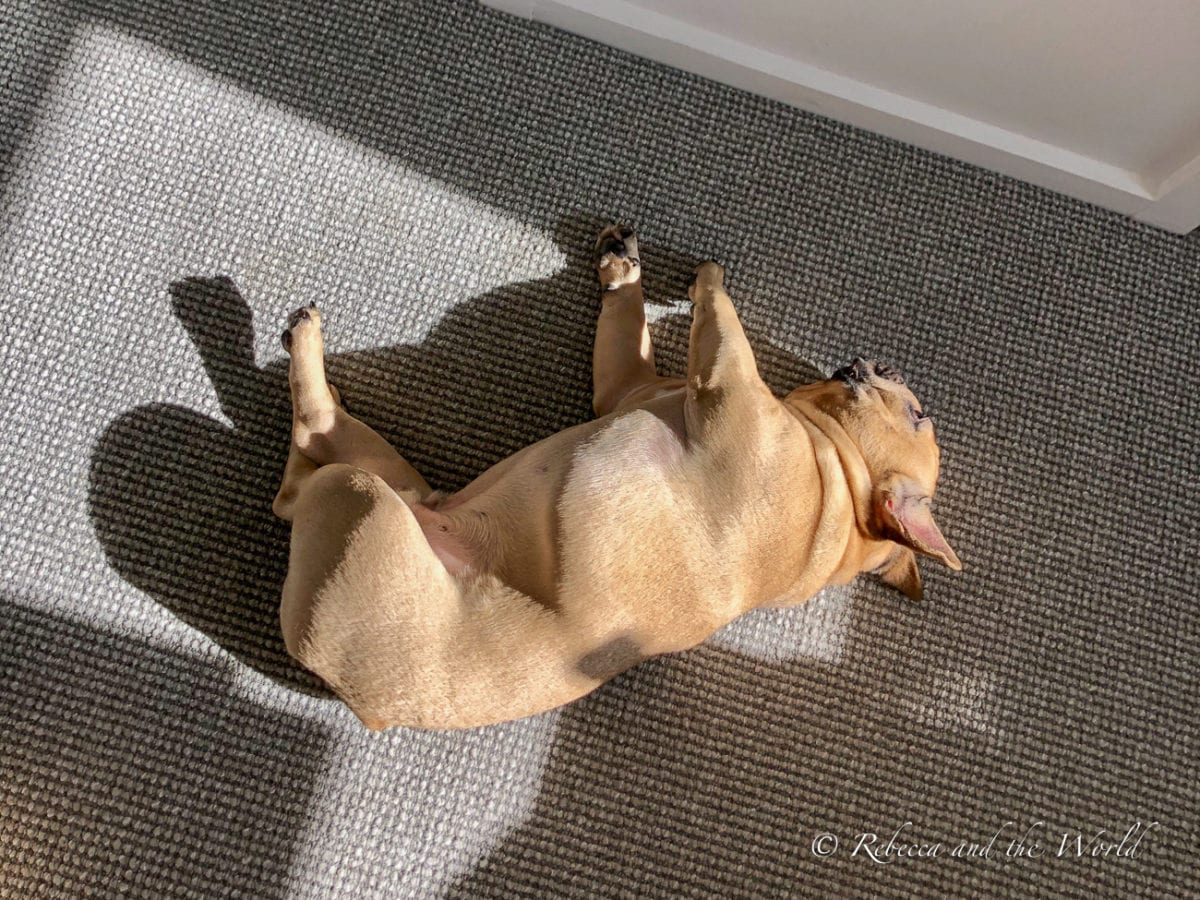 Even though the Victorian government lifted some of the restrictions in place for coronavirus, we weren't keen to just jump straight out into the world. I had dreams of day trips and weekends away, but instead we settled with some lunches and dinners out. Who knew that a meal out would be so exciting in 2020?!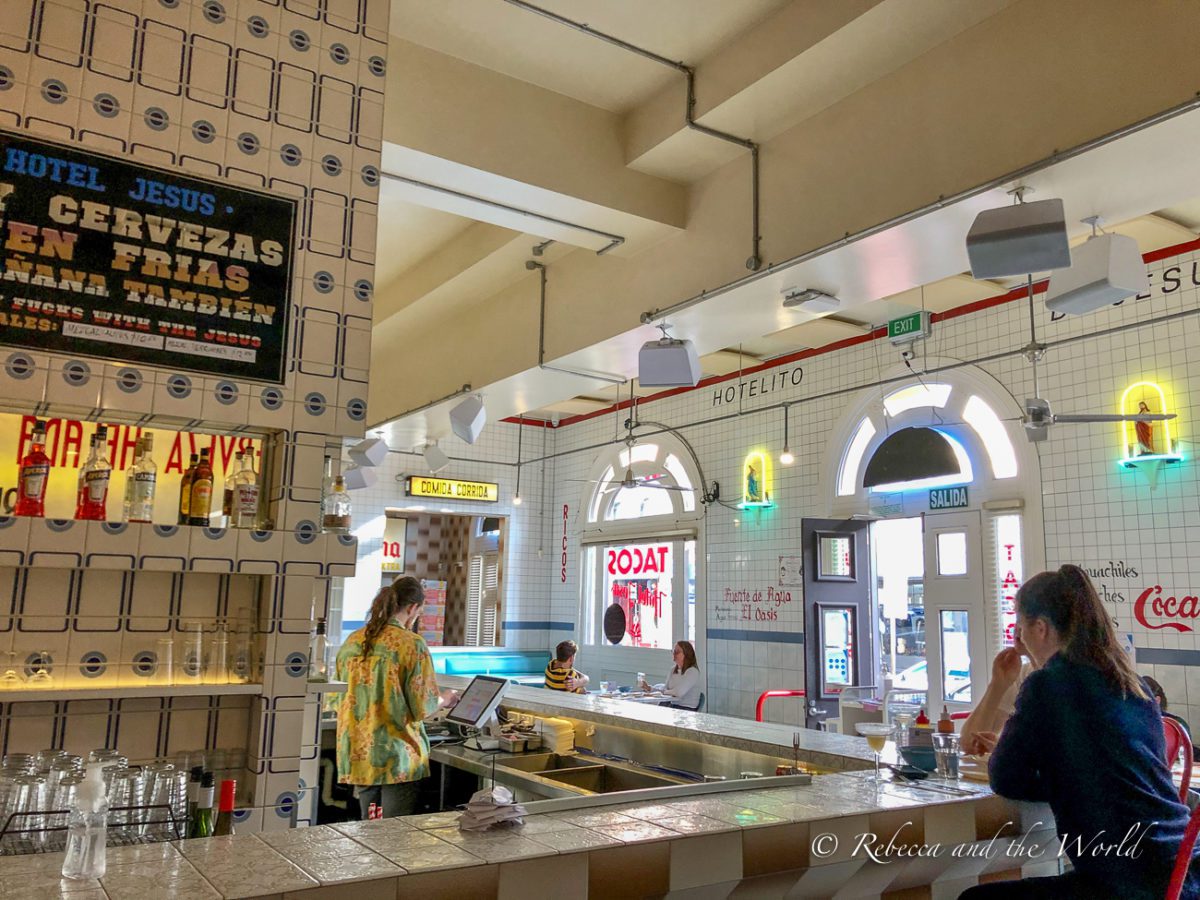 While it was a quiet month when it came to travels, it wasn't quiet in other ways.
As I mentioned last month, following the death of George Floyd in late May, I've been coming to terms with my white privilege and attempting to learn and unlearn as much as I can. Much of my focus has been on the treatment of Indigenous Australians in my own country. Which isn't a pretty situation.
Having no travels and plans has given me the space to sit, think and learn.
This process has been intimidating and uncomfortable for me. But I'm committed to keep going and know that this is a lifelong journey and learning experience, not something that I can read a few books about and be done with.
Where to next?
The hubs and I are planning a few day trips around Victoria over the coming weeks. While I enjoyed the quiet of June and not having plans on the weekend, I am also itching to discover some new spots.
Matt just bought a new van for work. He's been busy building drawers and storage for the inside for all his work tools. At the same time, I've been looking at how we can use those drawers for camping stuff. Hopefully he'll be finished installing everything in July and we can take the van for a camping test run.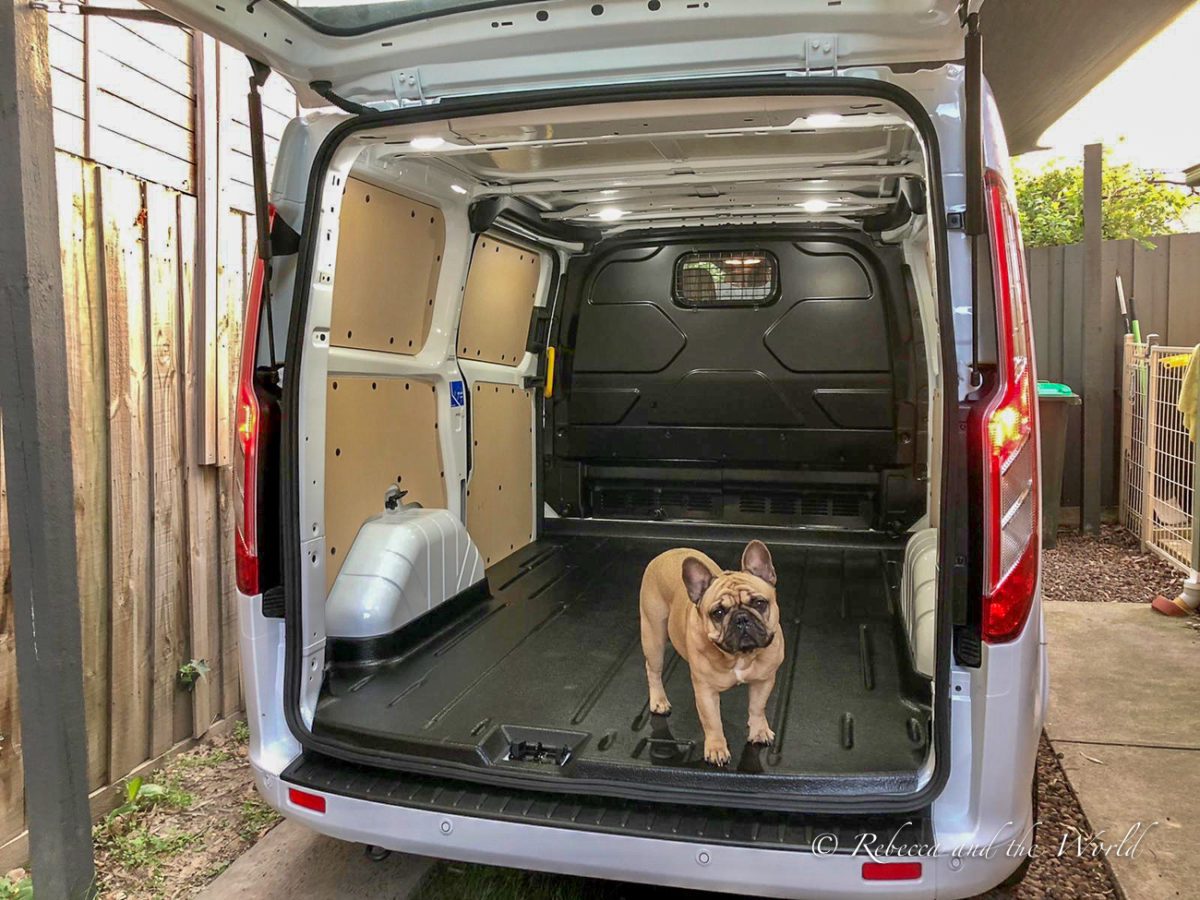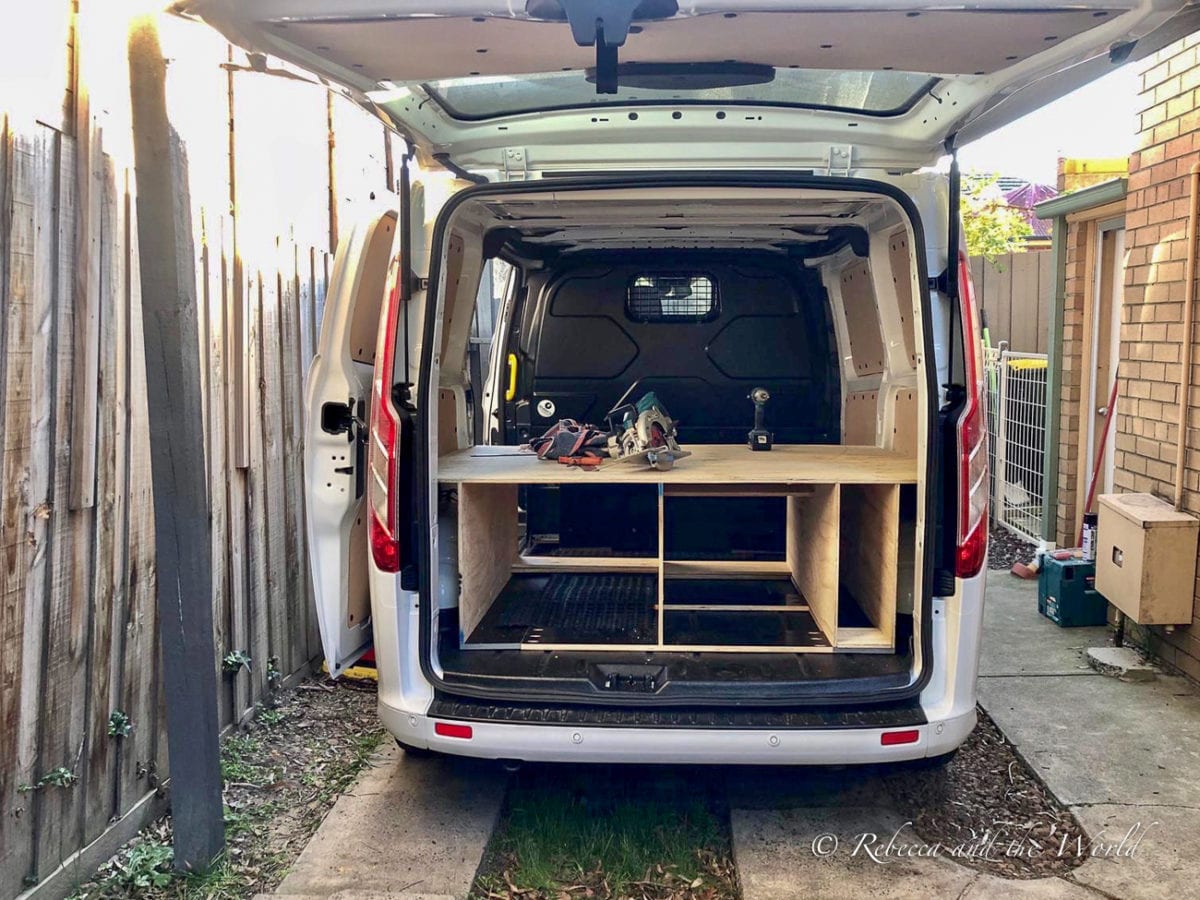 Stay tuned!
2020 goals
One of the reasons I wanted to start these monthly recaps is to keep myself accountable for the goals I've set myself for 2020. Here's an update on where I'm at with each of them.
Travel
2020 goals:
Travel to East Africa (done – you can read about that trip here)
Explore more of Australia

Visit Italy

Experience Dia de los Muertos in Oaxaca

Go back to Papua New Guinea
Update:
It's highly unlikely that I'm going to be travelling overseas this year, so I'm crossing Italy, Mexico and Papua New Guinea off my plans for this year.
Instead, my focus is on Australia. We've got several day trips planned around Victoria, maybe even a weekend away if we can find some dog-friendly accommodation.
I've also got some leave scheduled for late August and we're tossing up either a two-week trip along the Great Ocean Road or driving to Uluru from Melbourne. What do you think we should do?? I'm leaning more towards the Uluru trip, while Matt is keen on the Great Ocean Road.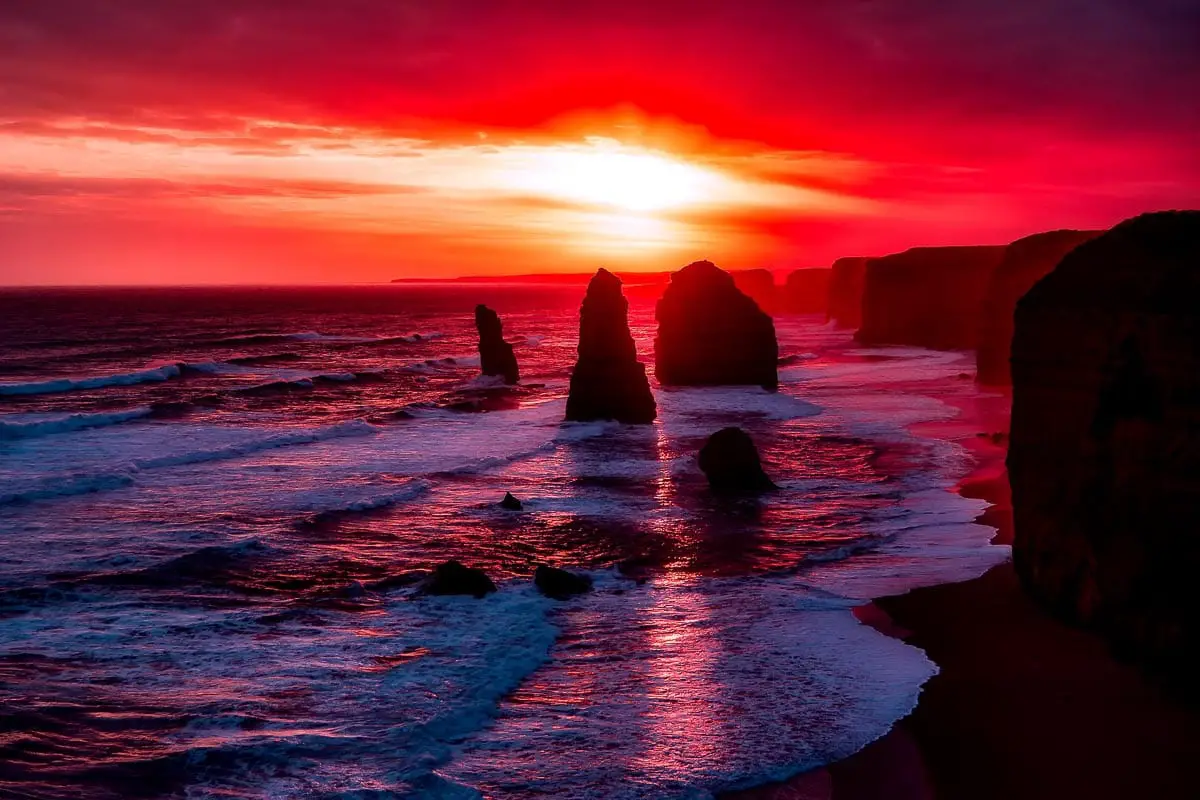 Blog
2020 goals:
Grow my blog to 50,000 pageviews by the end of 2020
Reach 25,000 sessions per month by the end of 2020
Make $15,000 from the blog
Update:
Slowly, slowly my traffic is growing again. People in the U.S. are clearly starting to travel again, and my most popular posts have been U.S. content.
My stats for June were:
Pageviews: 11,124 (down from 23,598 in January)
Sessions: 9,206 (down from 19,043 in January)
Money earned: US$27.89 (down from my high of US$708.27 in February)
If you read my 2020 plans, you'll know that my reason for aiming for 25,000 sessions per month was so that I could get onto Mediavine, a well-regarded at network. However, they've just announced that they have increased their threshold for new sites to 50,000 sessions per month, so there's no way I'm reaching that this year. Sigh.
In June I focused on updating a lot of my older posts, particularly the U.S. posts. I'd love for you to check out a few if you have some spare time – one way you can easily help travel bloggers is to click through and read our blog posts!
I didn't post anything on Instagram this month – nothing has felt right to post and my motivation for social media has been low. But I'm hoping to restart in July, focusing on useful tips for visiting particular cities and countries.
Follow me here on Instagram if you're not already! I will start posting again.
Travel articles
2020 goal:
Publish 10 travel articles in newspapers and magazines
Update:
I slowed down in June and focused on blogging and reading (a whole lot of books – you'll see later in this post!). So my travel writing went out the window. Maybe next month?
Language study
2020 goals:
Reach C1 level in Spanish
Re-learn Arabic or French
Update:
Like my travel articles, language learning felt too overwhelming to tackle this month. My head was all over the place and I knew I wouldn't concentrate or retain anything if I tried to add language learning into the mix.
I am committed to getting some learning done this year, but I think it'll be better if I just focus on one language. So that's goodbye to Arabic or French this year.
Health and fitness
2020 goals:
Exercise 4-5 times a week for at least 30 minutes
Be more conscious of what I eat
Drink at least 2 litres of water every day
Update:
The gym was still closed in June, so instead I went walking in the park near our house. Stepping away from the laptop for a 30-minute or hour-long walk through the bushland was just what I needed most days.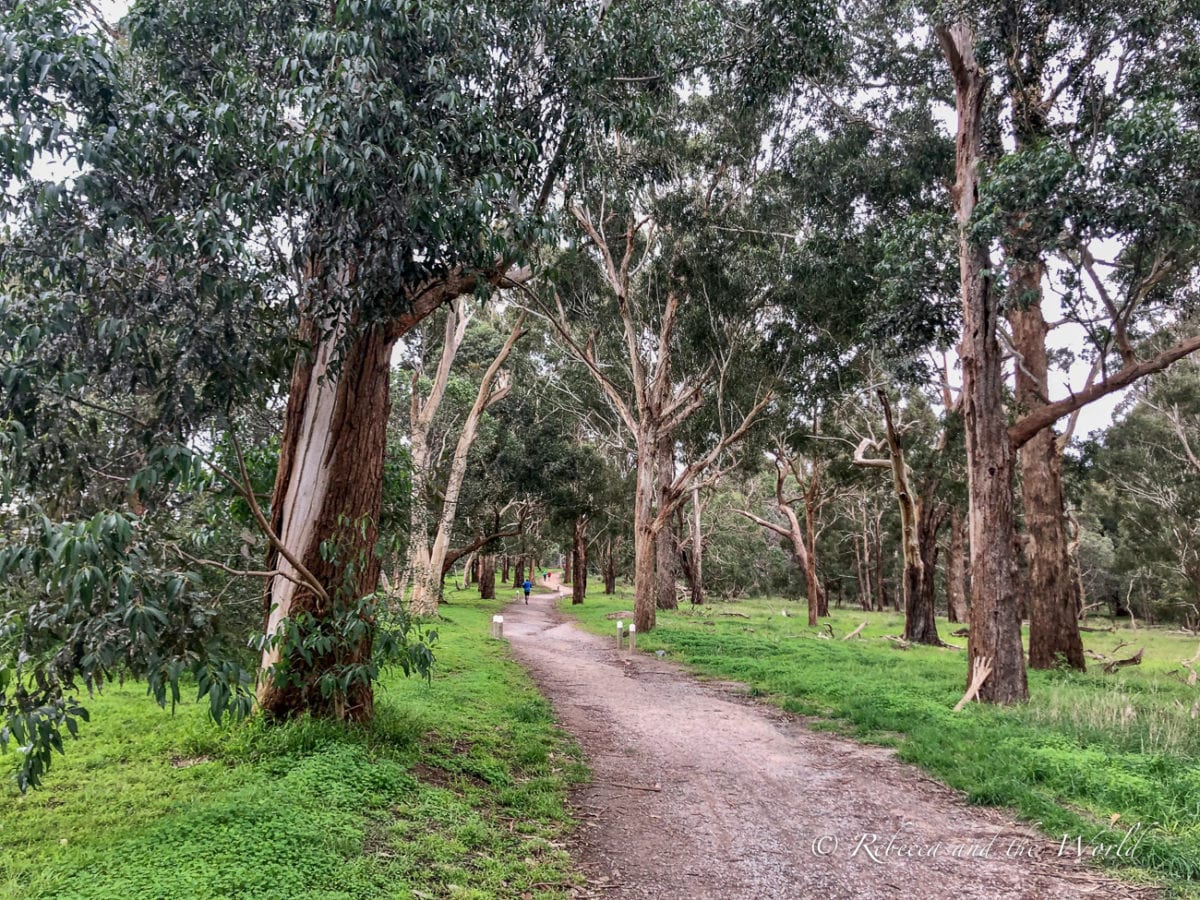 I've been drinking a tonne more water each day, and drinking less alcohol. For most of the month of June I only drank on Friday or Saturday nights, and it feels good. Whereas in other months this year I felt like a glass of wine after work each day, I wasn't tempted in June and I hope to continue this far healthier practice!
Books I'm reading
2020 goal:
Update:
Whoop, I surpassed my annual goal this month and it's only half way through the year! I have been a reading machine lately, and have now made my way through 39 books so far!
I've been finding books very comforting, sort of like my own kind of meditation. They have been my escape and also my education.
Here's what I've read this month. It's bananas how many books I got through (I rarely watch TV!) and you'll see that the topics have been all over the place – fiction, non-fiction, self-help, travel guides.
Below Deck by Sophie Hardcastle
This book is a hard, heartbreaking read but it does have some lovely, light moments in among the trauma, I promise. Sophie's writing is exquisite, especially her descriptions through the protagonist, Olivia, who has synesthesia and feels in colour.
The Cherry Picker's Daughter by Kerry Reed-Gilbert
This memoir is about the author's life growing up as a young Indigenous Australian in the '60s. It centres around the amazing woman she had in her life, her mother, or Mummy as all her children lovingly call her. The author narrates the story as herself as a young girl, so it reads sweet and innocent – which strategically masks the traumatic events that she experienced as a child. This was a sobering story about growing up Aboriginal in Australia, but Kerry's optimism and strength shines throughout.
We Should All Be Feminists by Chimamanda Ngozi Adichie
This short book (it's only 48 pages) is adapted from a TEDx talk that the Chimamanda did some years ago. It highlights the gender socialisation we've all just sort of gotten used to – and how everyone can be part of changing that. Great, quick read that both men and women should take the time to absorb.
Make a Living Living by Nina Karnikowski
This lovely book is a collection of interviews and profiles of people who make their living through creative ways. Gardening, weaving, chocolate making – all of these people have turned their passion into a way to earn a living. There's also exercises throughout to get you thinking about your own passions and how to tap into your own creativity.
Tiny Beautiful Things by Cheryl Strayed
I never thought I'd pick up a book that's a compilation of advice columns, but this book rocked me. Cheryl Strayed (the author of the best-selling Wild that was turned into a movie starring Reese Witherspoon) was the columnist for The Rumpus's Dear Sugar column and she's handpicked letters that cover a variety of topics. If you've got any problem, it's bound to have been covered here in some way. Cheryl's advice is blunt, at times shocking, but tender and very, very helpful. She weaves her own experiences into her responses and considers issues from perspectives that I never would have thought of.
Kindred by Octavia E. Butler
Dana is a Black woman in the late 70s who is mysteriously transported back to the 1800s multiple times to save the life of a slave holder. This was an interesting book that's received a lot of kudos – and even though it was written in 1979 it still rings true today. Good read, but I didn't love it.
Dark Emu by Bruce Pascoe
Did you know that Indigenous Australians were the first bakers? That they were not the hunter-gatherers that we've been led to believe they were? Reading Dark Emu was my process of unlearning a lot of stuff that I learned at school, and this is a book that should be mandatory reading for all Australians.
Simpson Returns by Wayne Macauley
This novella of only 135 pages imagines that decades after the end of the Great War, war hero Simpson is still alive and wandering Victoria, Australia, with his donkey performing small miracles. Along the way he meets and cures tragically downtrodden people. This is a sad but witty book that's a fairly quick read.
Why I'm No Longer Talking to White People About Race by Reni Eddo-Lodge
This book was spurred by a blog post and is now one of the go-to books on structural racism. Reni is British, so much of the book focuses on British statistics and stories, but the underlying themes and truths can be applied anywhere. A must-read for anyone wanting to understand institutional racism and its impacts. 
American Dirt by Jeanine Cummins
I'm usually apprehensive before reading a book that everyone's raving about, but this one lived up to the hype and I couldn't put it down. The story was heartbreaking, and oh-so-real for so many people making the dangerous journey from Central America to the United States. This book humanises those people. The narrator is a woman whose journalist husband is murdered by the cartel and she flees north. She's educated, owns a bookstore and someone who never thought she'd ever have to make that journey – indeed, she's looked down on migrants in the past. One thing that really annoyed me, however, was the way the author randomly threw in Spanish words and dialogue. In her author's note, she does acknowledge her concerns about writing the book as a non-Mexican woman, and I know there's been a lot of controversy around this.
The Temporary Bride by Jennifer Klinec
This memoir is a must-read for foodies. Jennifer Klinec abandoned a high-paying corporate job in her thirties to start a cooking school in her apartment. Her love of food leads her to Iran, where she also falls in love with an Iranian man. Of course, as they are unmarried, they can't express their love freely, and Jennifer explains the hoops that need to be jumped through. I loved this book for the elaborate descriptions of food, but not so much for the love affair.
The White Girl by Tony Birch
This book was longlisted for the Miles Franklin Literary Award, and explores life as an Indigenous Australian in the 1960s. The theme that runs through this book is the devastating policy of the Australian government to remove Indigenous children from their homes. Odette and her granddaughter, Sissy, navigate this harsh world with the support of a bunch of lovable characters – and avoid some nasty ones. I really enjoyed this book, but there were a few unanswered questions about some of the characters at the end.
Swallow the Air by Tara June Winch
When I first opened this book, I was puzzled by several reviewers' references to Tara's "economy of language". As soon as I started reading I understood what they meant. Tara June Winch's writing is incredible, and she only needs a handful of words to say what might take others paragraphs to convey. I devoured this book in only a few hours – with a few tears shed.
Quit Like a Millionaire by Kristen Shen and Bryce Leung
Ever heard of the FIRE movement? It stands for Financial Independence, Retire Early, and ever since I first heard about it when I lived in the U.S. I've been quite interested in it. The basic premise of FIRE is setting yourself up financially so that you never have to work again if you don't want to. Sounds good, right? This book evolved from a blog that Kristy Shen writes and it's quite readable. Kristy Shen is pretty extreme when it comes to saving – and she explains why in the book – but she also shows that anyone can achieve this lifestyle with clear focus. It's very U.S. and Canada focused, so a lot of the financial stuff didn't apply to me as an Australian, but it's a good read to learn more about the thinking behind the movement.
All Marketers are Liars Storytellers by Seth Godin
This short book is all about how to tell an authentic story about a brand or product. It's a short, manifesto-style read that doesn't really have much how-to about it.
Talking to My Country by Stan Grant
Stan Grant is one of Australia's most well-known journalists who's had an international career at some of the biggest media brands. In this searingly honest book that's also sort of a memoir, he talks to Australians about our treatment of Indigenous Australians and if this is really how we want our country to be. The cover of the book says "The book that every Australian should read" and I 100% agree. 
The Happiness Project by Gretchen Rubin
Gretchen Rubin wasn't particularly unhappy, but despite that she spent a year undertaking experiments to see if she could make herself happier. Each month, she focused on a different theme (family, work, fun etc) and set herself resolutions or challenges to increase her happiness in that area. The book is full of interesting research on happiness but became a little repetitive after a while, so I ended up skimming a lot. It did, however, give me a few ideas for habits and resolutions I could add into my own life to boost happiness.
The Yield by Tara June Winch
Yes, the second book by this author in a month. She's that good. The Yield weaves together the attempts to reclaim an Indigenous language, a shocking history and a modern-day tale of a young woman dealing with trauma. When August Gondiwindi learns her beloved grandfather has died, she leaves London to return to home to small-town Australia. Here, she deals with a past she's been trying to leave behind, but discovers that her grandfather has been writing a book, determined to put on paper the language of his people. Could this help save her childhood home from being repossessed by a mining company? Another beautiful tale full of heartbreak but also warmth and love.
What have you been reading this month?
Until next month, stay safe and healthy everyone!