As the third largest city in the USA, it can be a challenge to squeeze everything into 48 hours in Chicago. But, with some careful planning, it's possible to hit the highlights!
We spent a jam-packed weekend in Chicago and it quickly became one of my favourite cities to visit in the U.S. The city has the culture and sophistication of New York – but it's cleaner and friendlier. It's certainly one of the coolest places to visit in the USA.
If you're a first-timer to Chicago, or an experienced visitor looking for some new ideas, here's a guide of what to do, see and eat in Chicago in a weekend.
This blog post may contain affiliate links, meaning if you book or buy something through one of these links, I may earn a small commission (at no extra cost to you).
The best things to do in Chicago mapped out
Here's a map of everything I've listed in this post so you can plan your own Chicago itinerary.
Chicago in a weekend: What to see and do
If you want to save money during your weekend in Chicago, consider purchasing a Chicago CityPASS. You'll get steep discounts on some of the best Chicago attractions. Learn more here.
Architecture river cruise
I am no architecture expert, but what I do know is that Chicago is freaking beautiful. On every corner of the Windy City you will see the vision of acclaimed architects played out in a variety of different materials and styles.
The best way to see this is from the water. Take a river cruise with the Chicago Architecture Foundation to get a crash course in architecture and the history of the city. The 90-minute cruises are led by volunteers who provide entertaining and informative commentary. An absolute Chicago must-do.
Book tickets online here.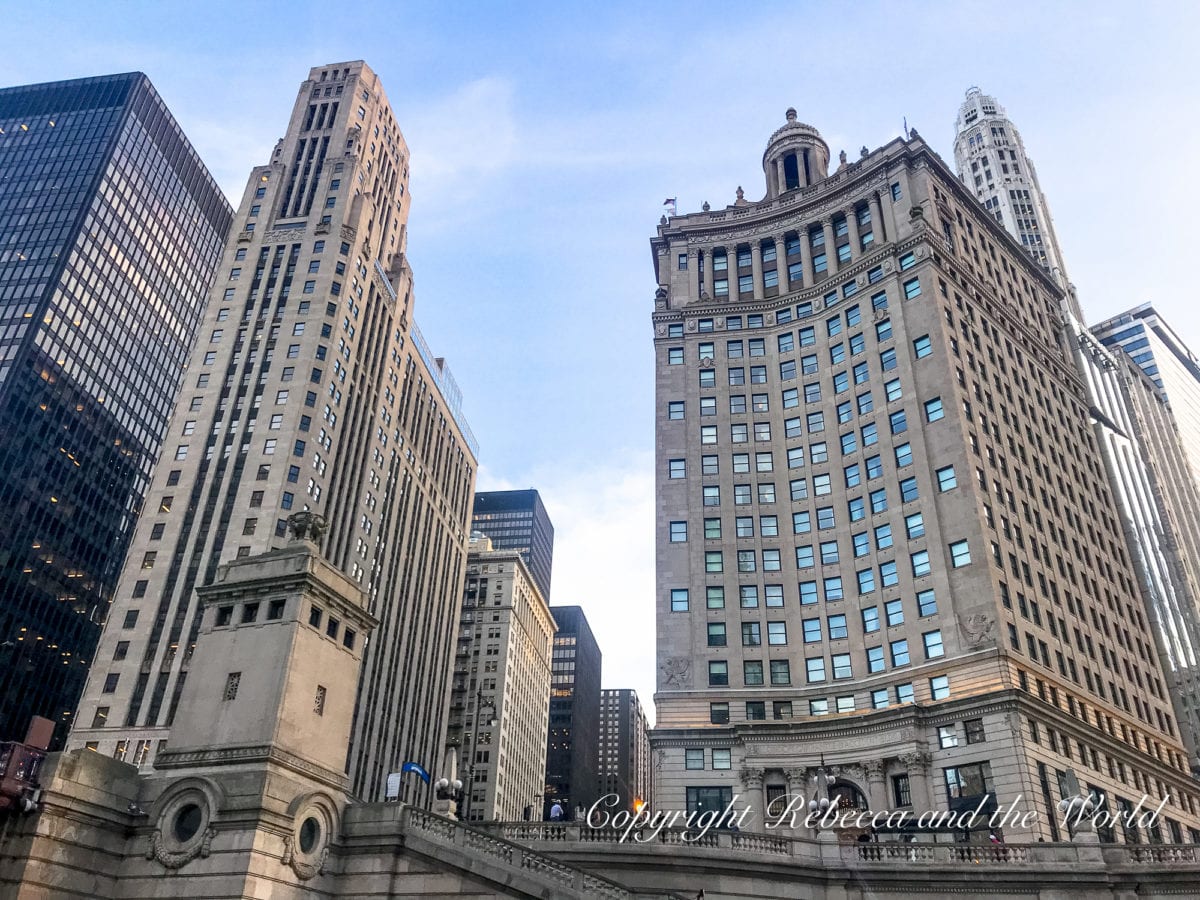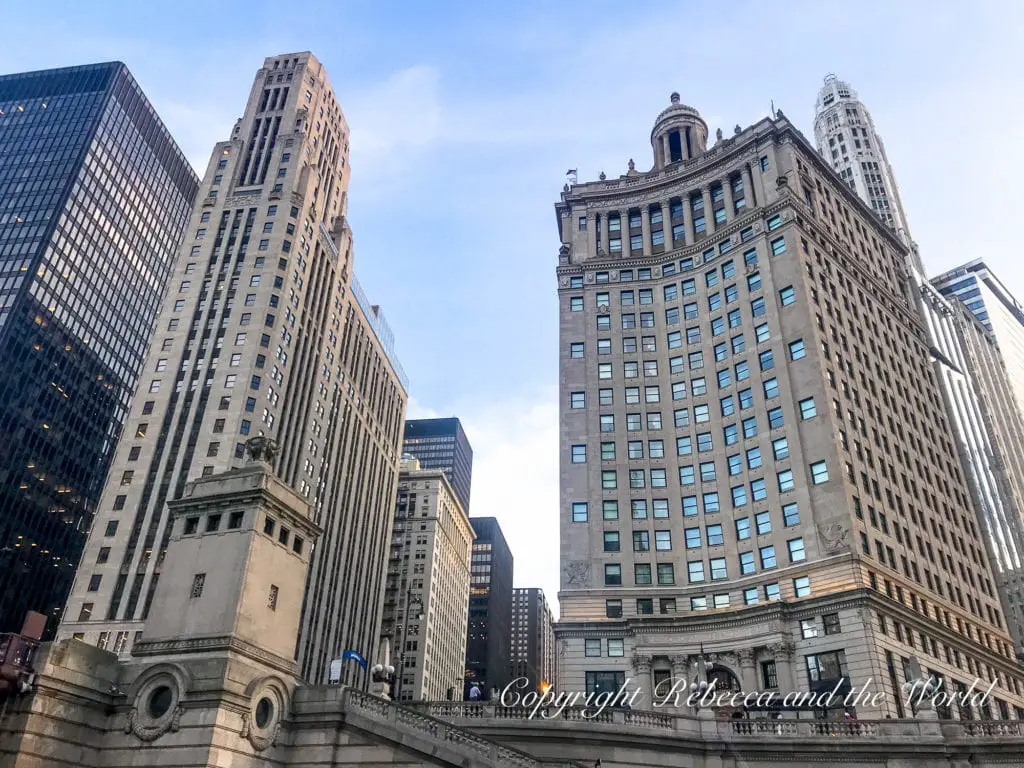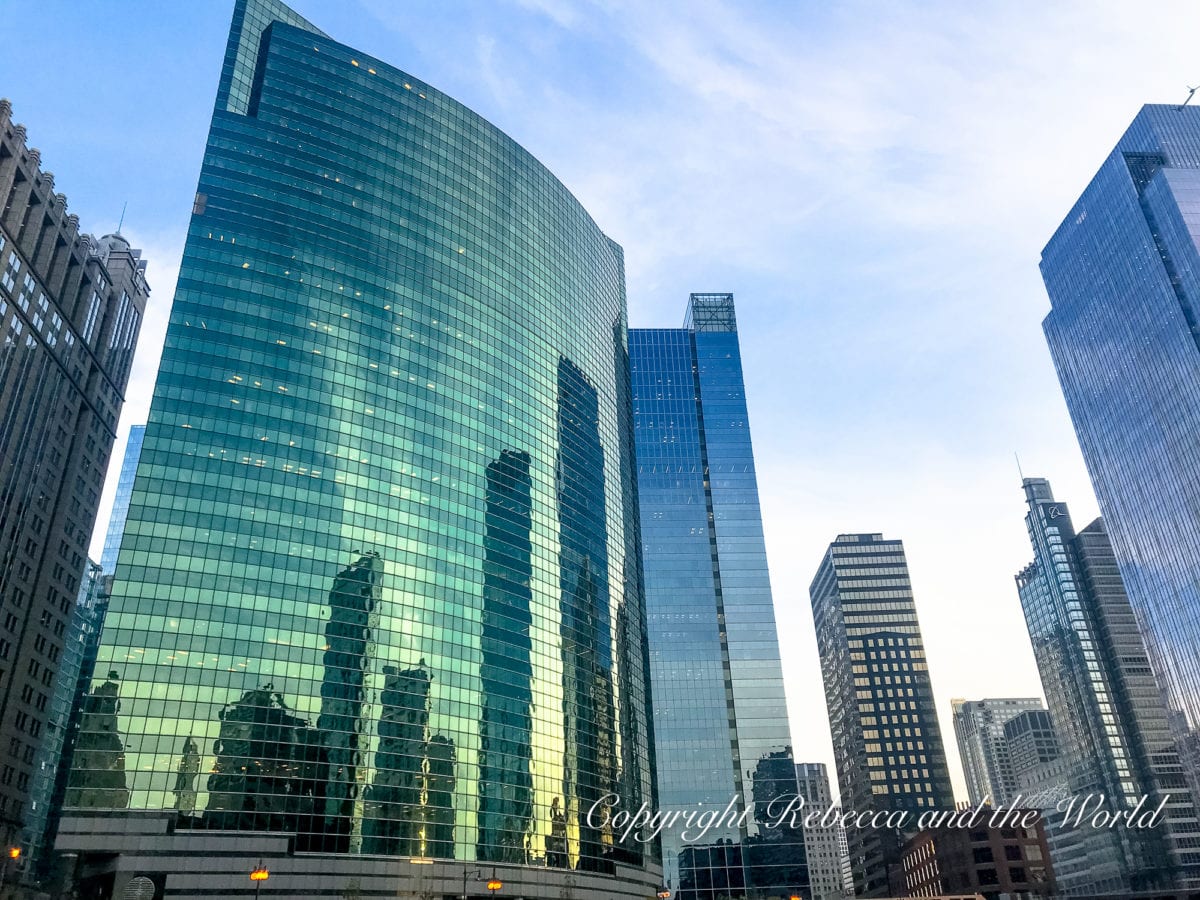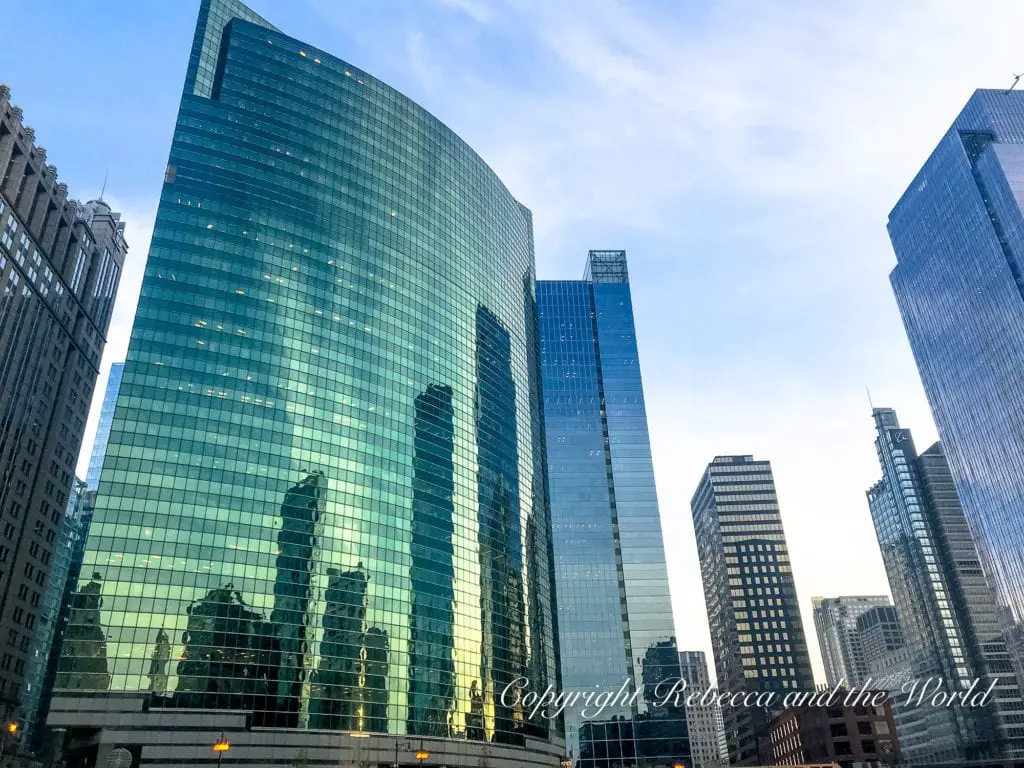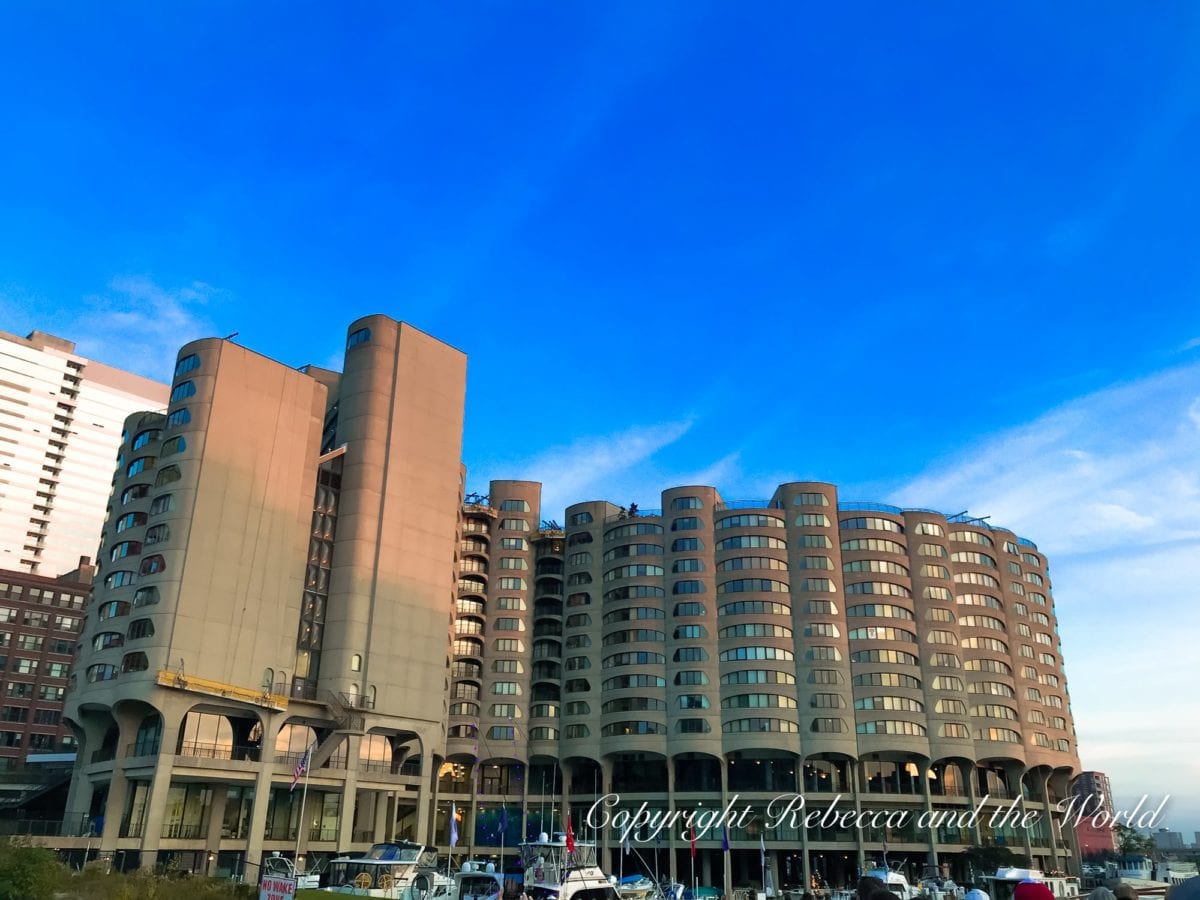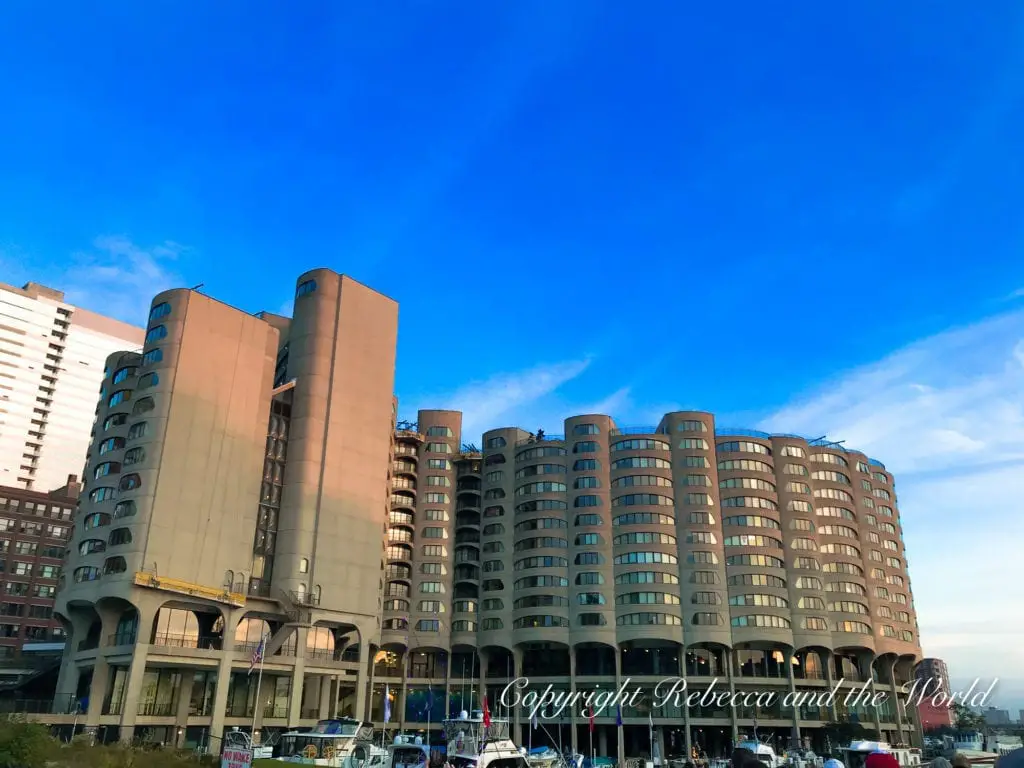 If you want to stay on the water, check out these spots where you can kayak Chicago River.
The Riverwalk
Back on land, walk the pedestrian Riverwalk, a paved, 1.25 mile stretch. This area was expanded in 2015 and is now home to dozens of restaurants, cocktail and wine bars, brewhouses and even a floating garden.
We walked a short section of it but were in a hurry to get to our river cruise, so we unfortunately didn't have time to stop at all the lovely bars that were full of people enjoying the sunshine.
Millennium Park
In the heart of downtown Chicago, Millennium Park is a huge public space that's great to visit any time of the year. It's home to picnic spots, public art, fountains, gardens and even rock climbing. Jay Pritzker pavilion hosts concerts during the warmer months.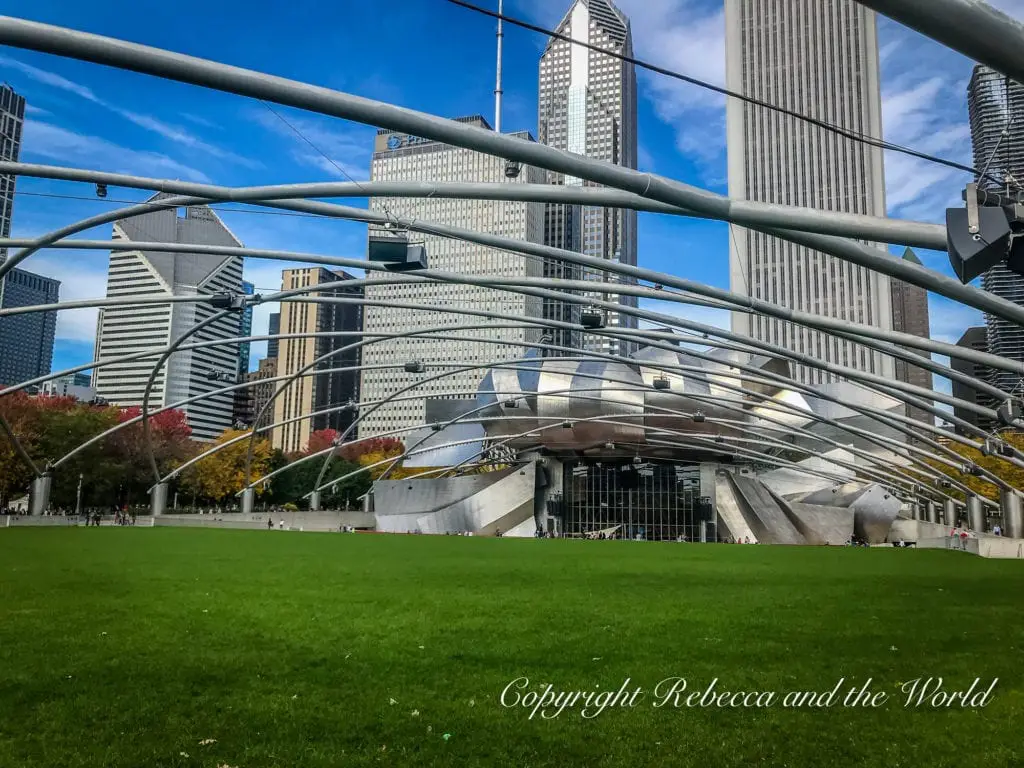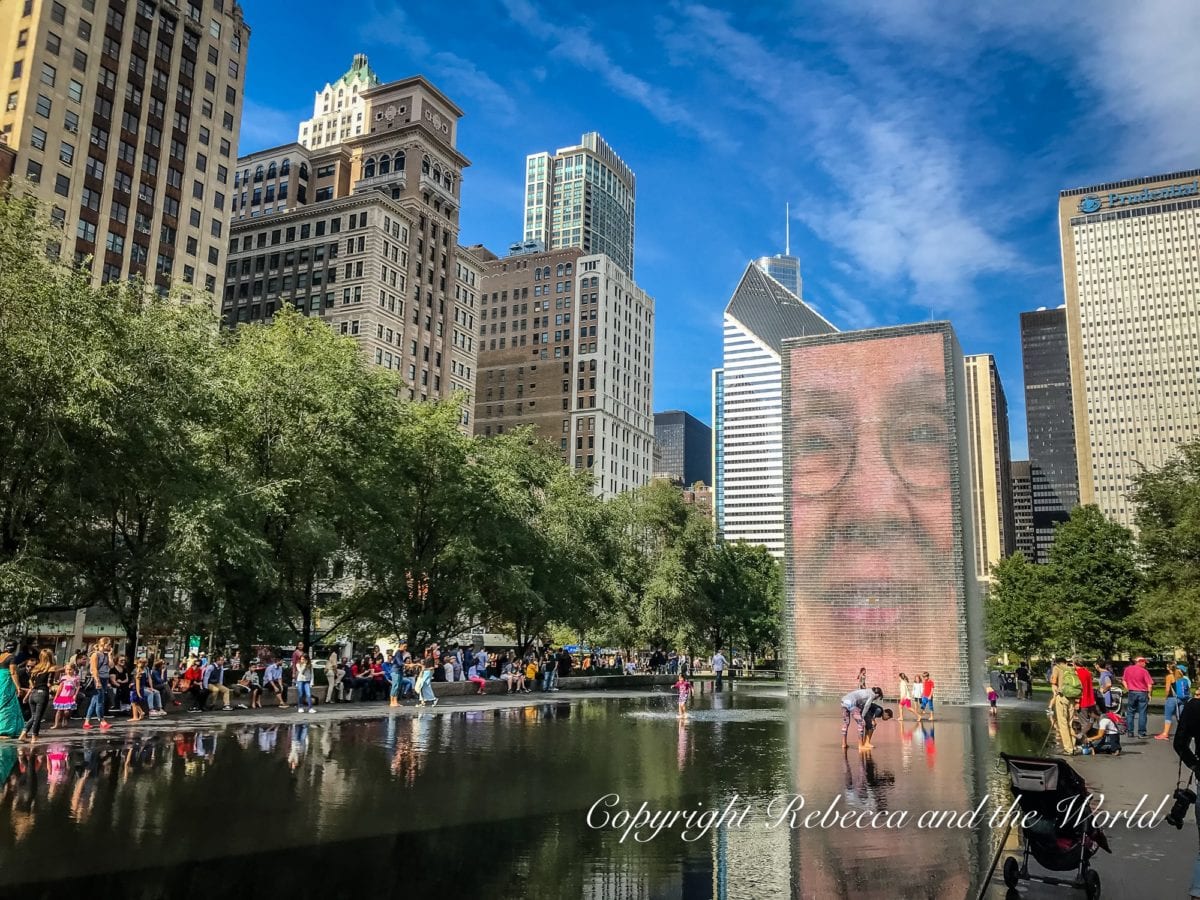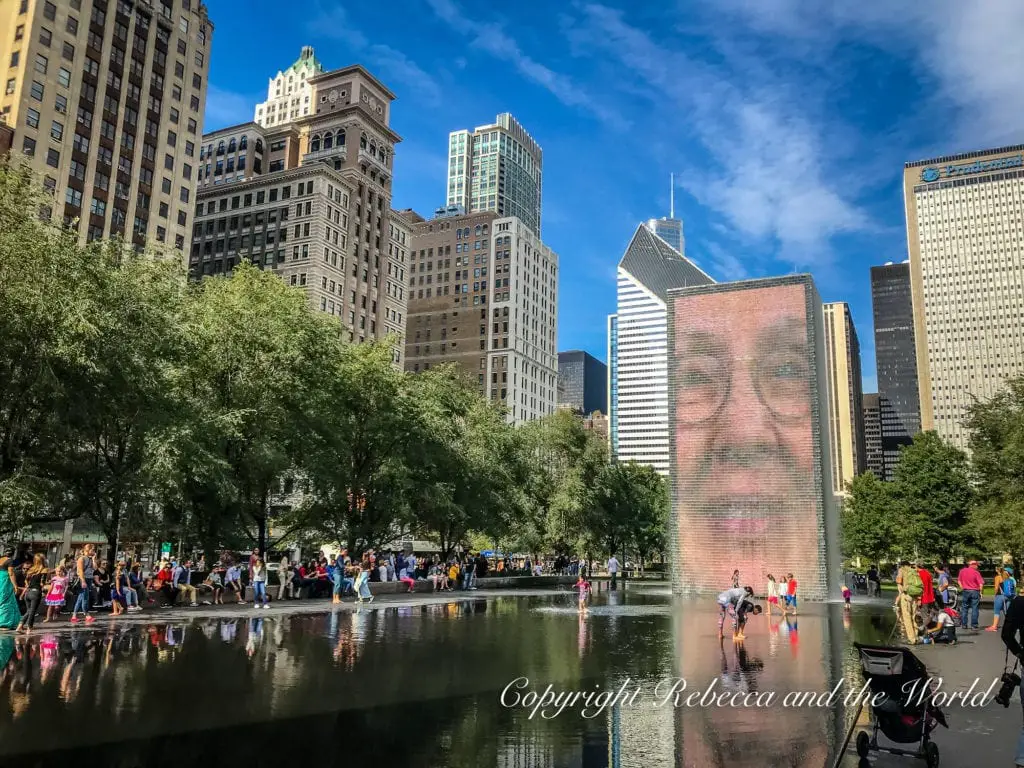 It's also where hordes gather to snap a selfie at Cloud Gate, aka The Bean. It's fun to move around and see your distorted self in the shiny silver surface. If you want to avoid the crowds, plan to visit this popular Chicago attraction in the morning.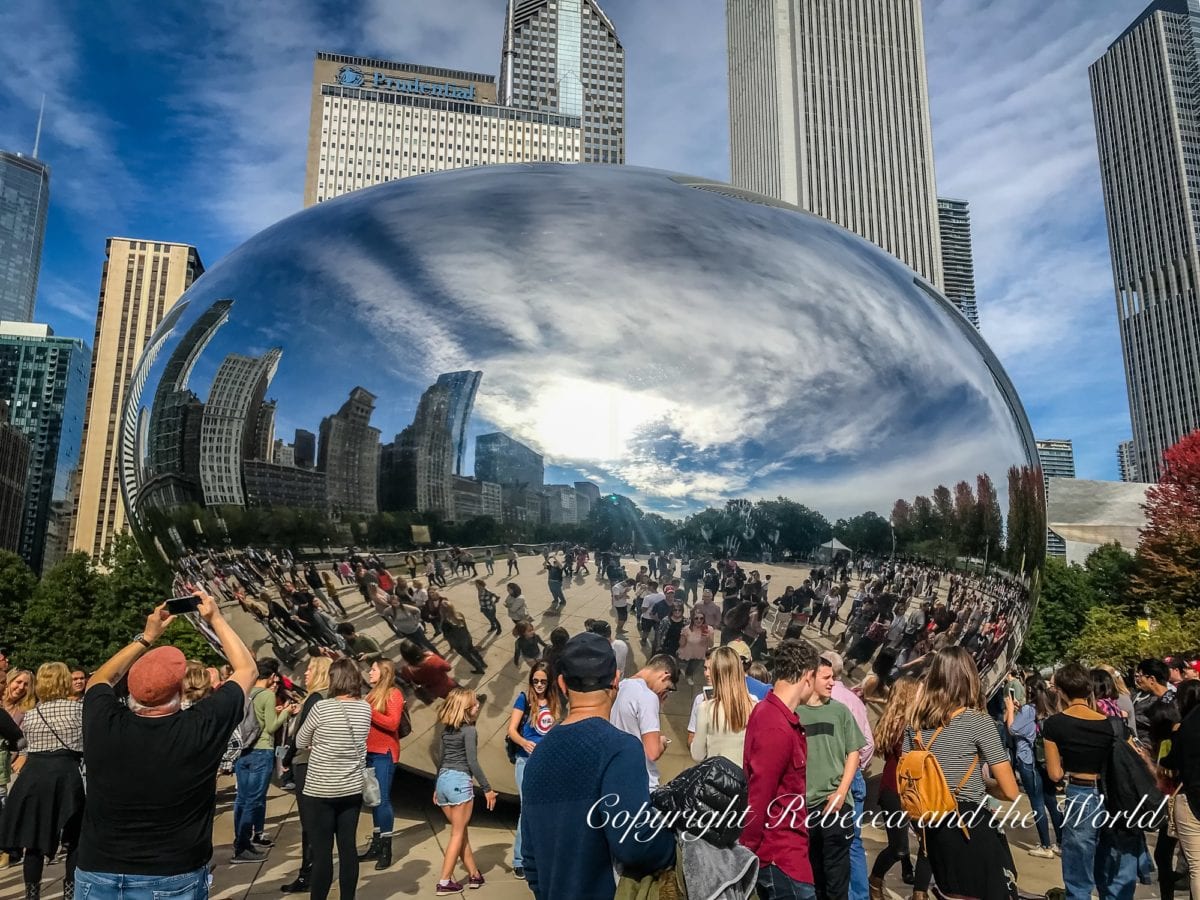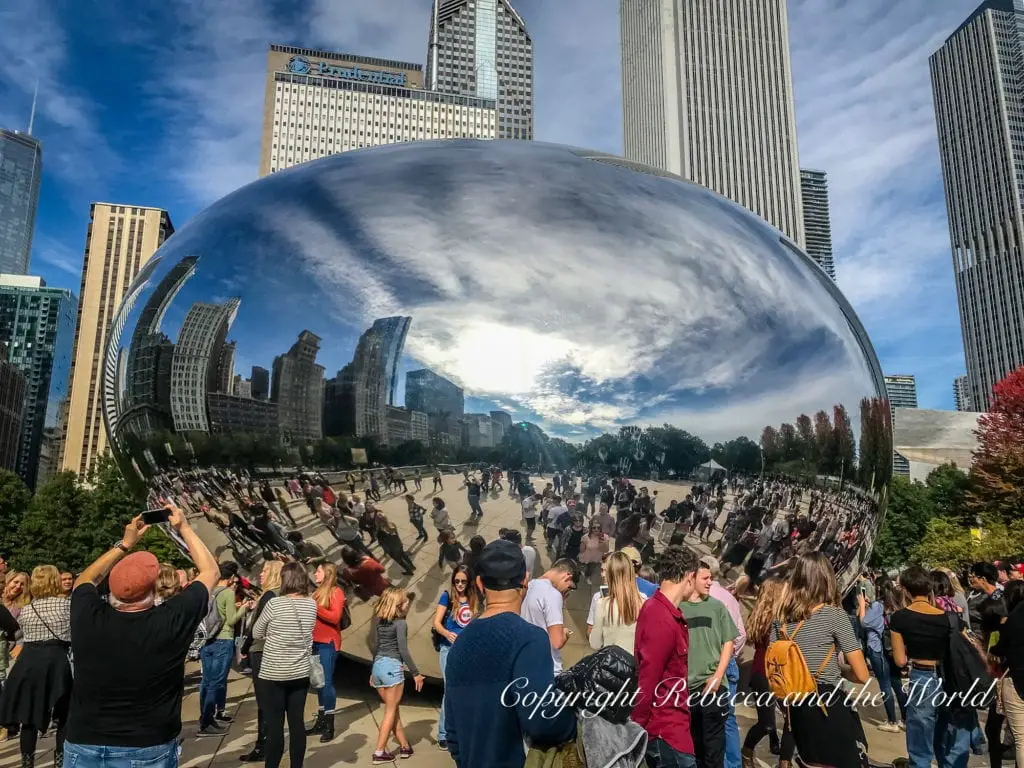 Beaches
Chicago is located on Lake Michigan and has a number of beaches dotted around the city. It wasn't quite warm enough for us to even dip our toe in the water, but in summer the sand is packed with beach-goers.
You can also burn off all those pizza calories along the paved 18-mile lakefront trail. Definitely a place to add to your Chicago itinerary, no matter what time of the year.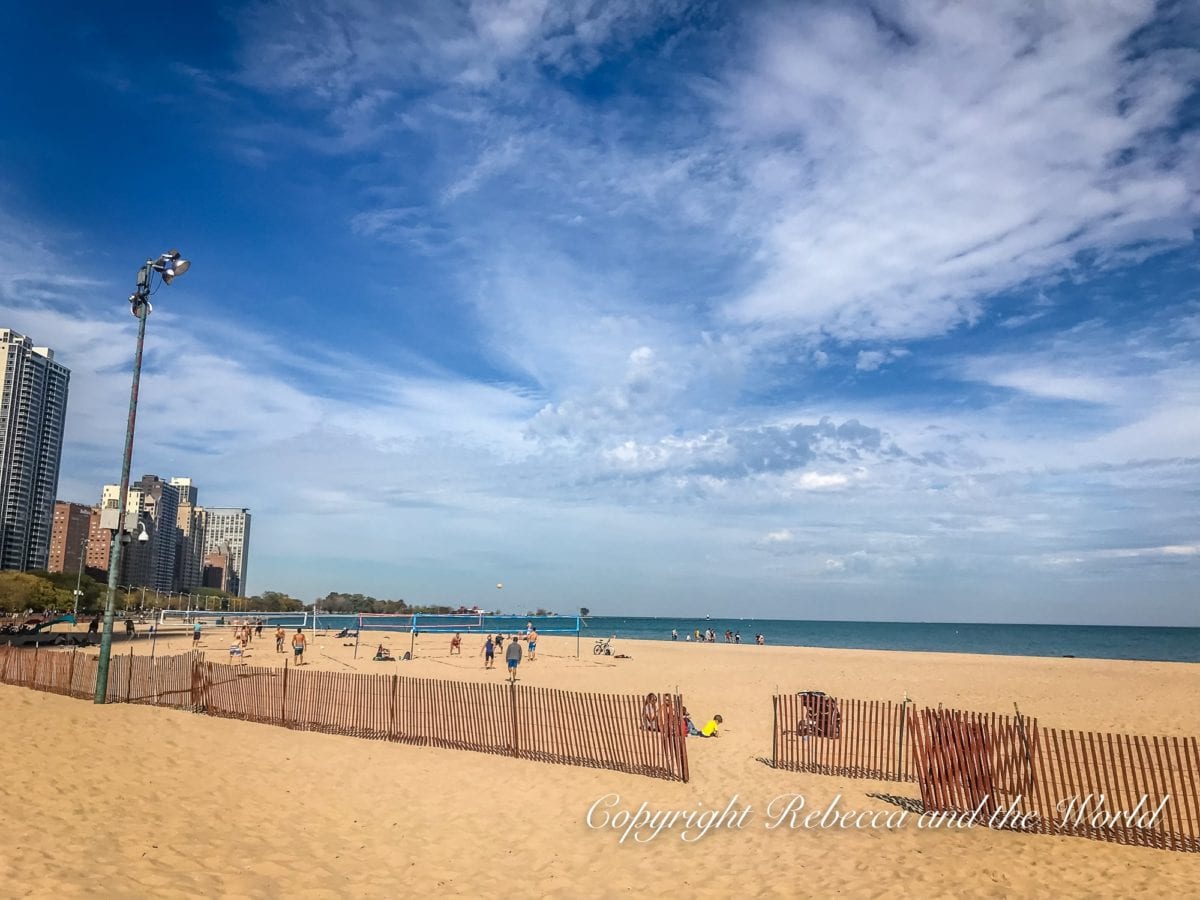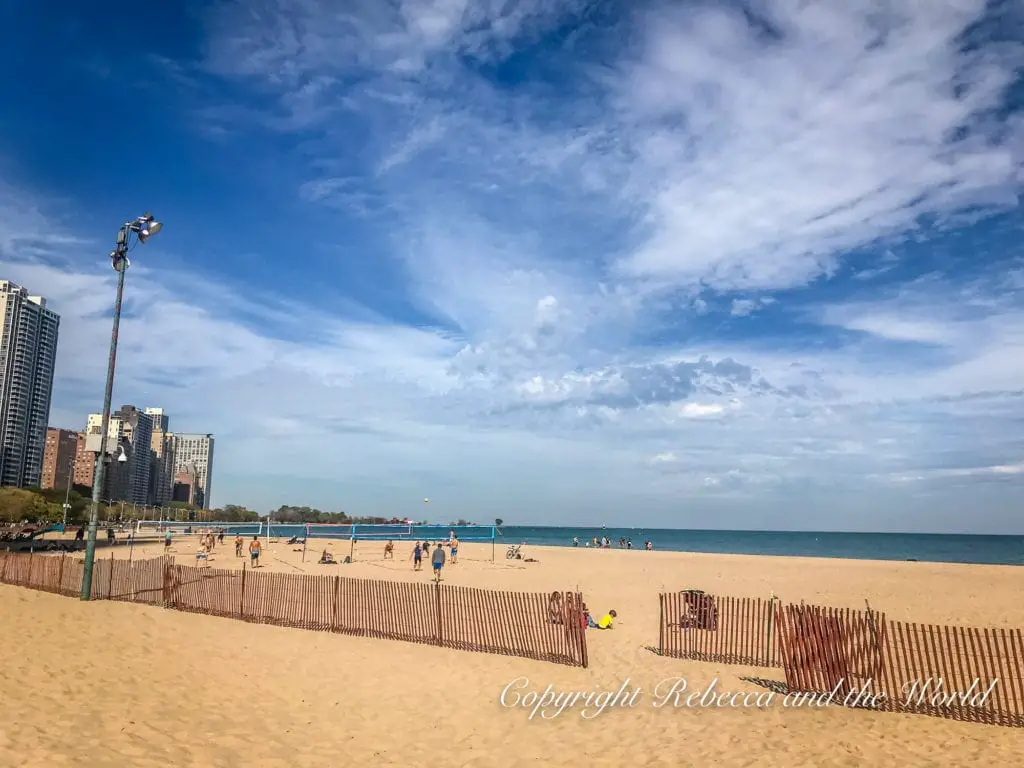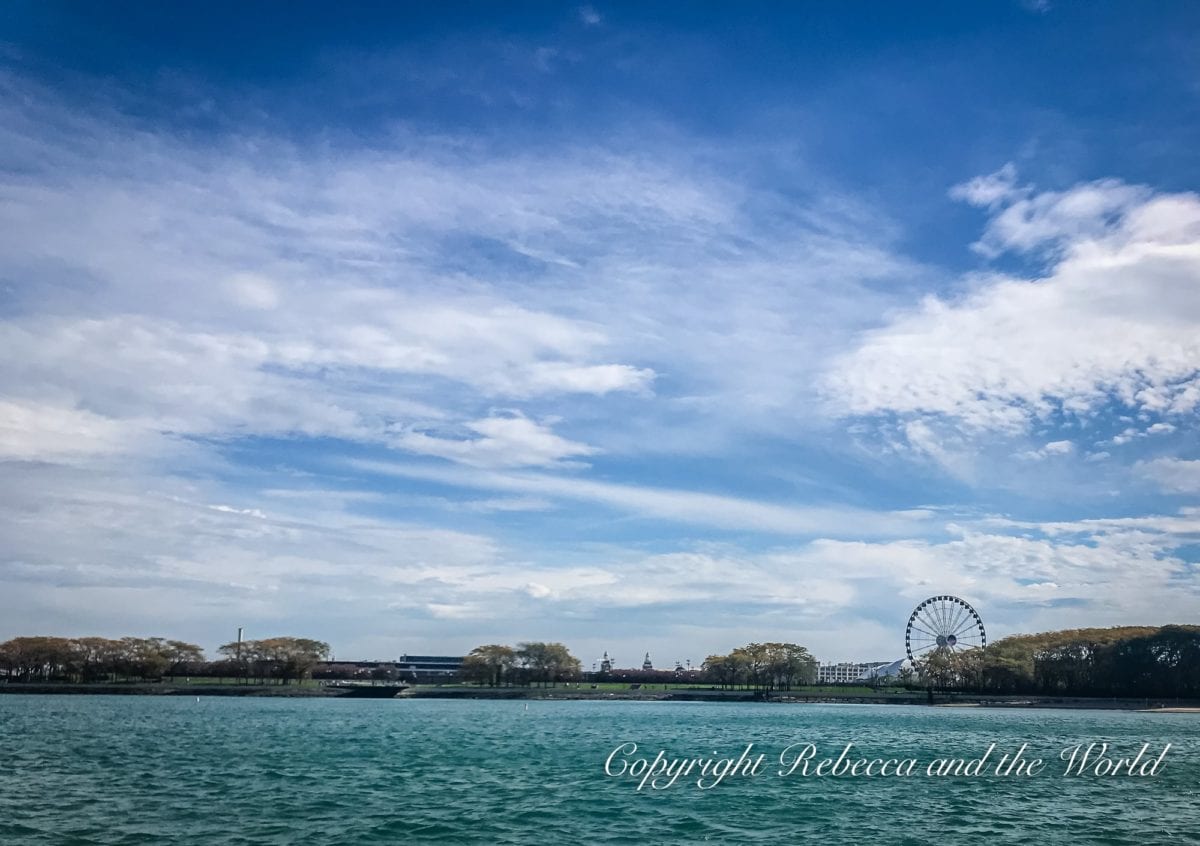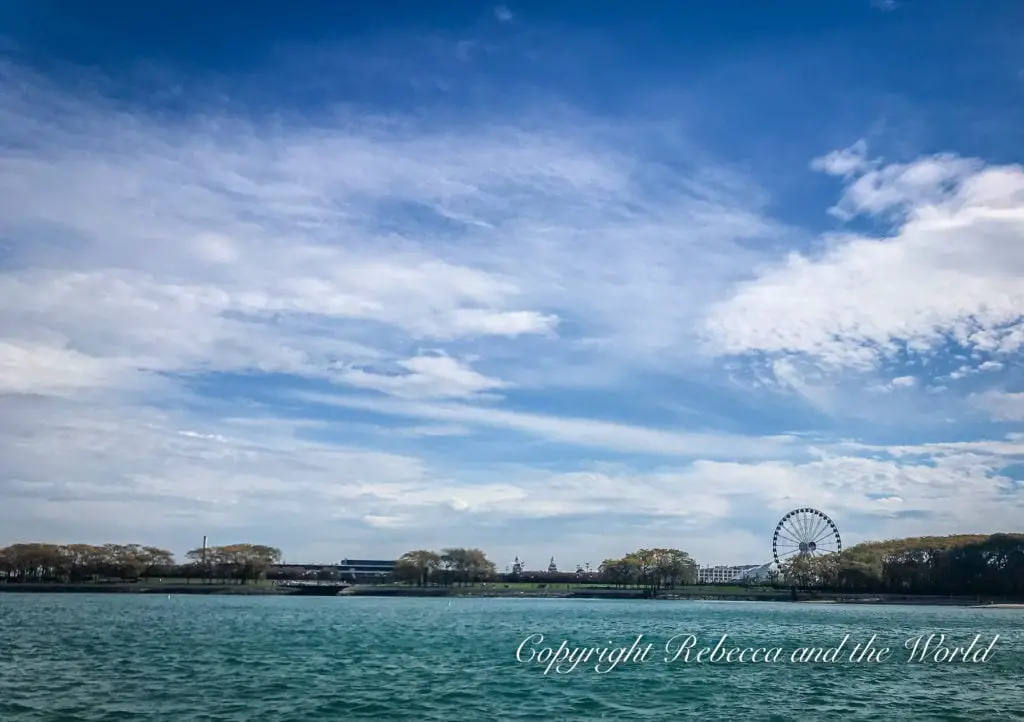 Art Institute of Chicago
If you're into art, The Art Institute of Chicago (111 S Michigan Ave) houses an enormous collection. It has in past years been voted the number one museum in the world. Art lovers could spend hours or even days wandering through each of the exhibits. It's also a great activity for rainy days.
Here, you can also recreate your favourite scenes from Ferris Bueller's Day Off.
It's conveniently located next to Millennium Park. This tour gets you inside the museum before anyone else on a special guided tour.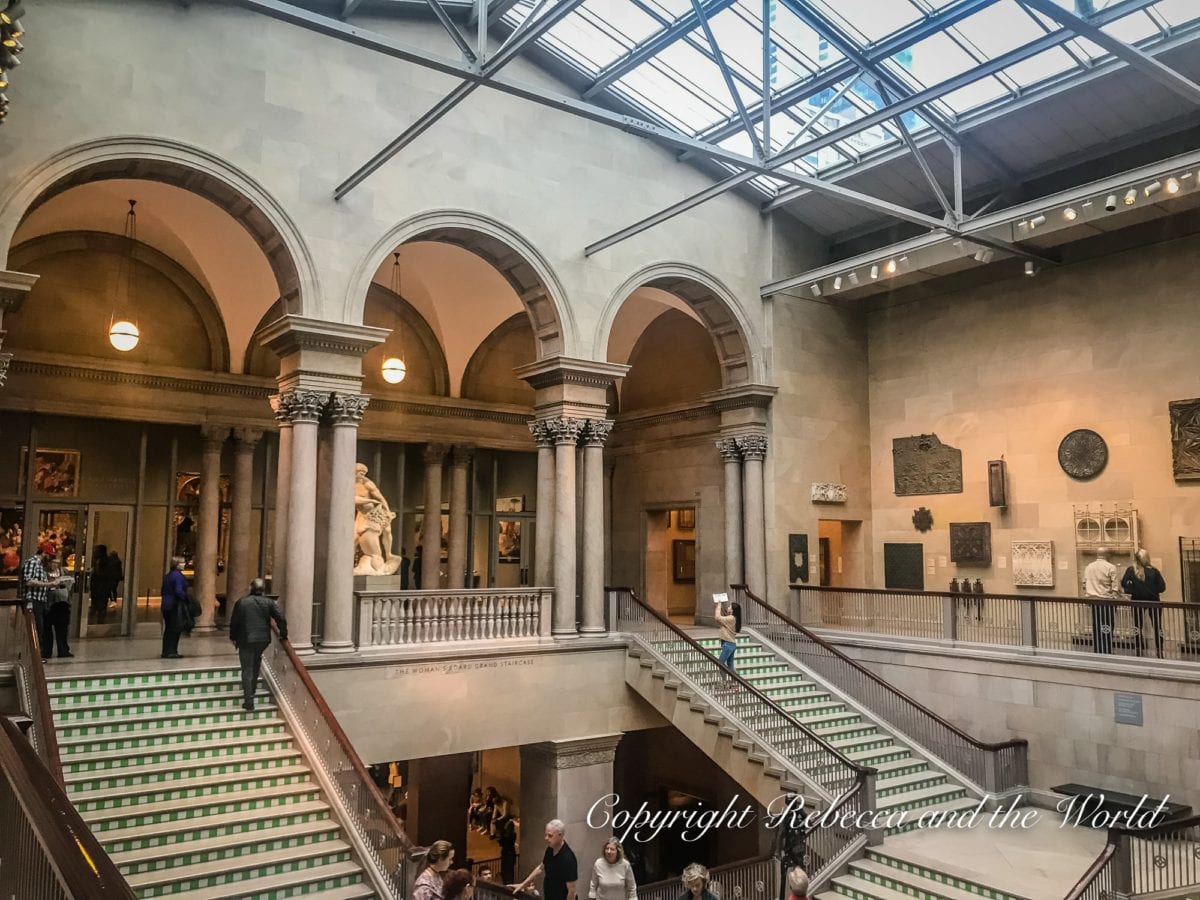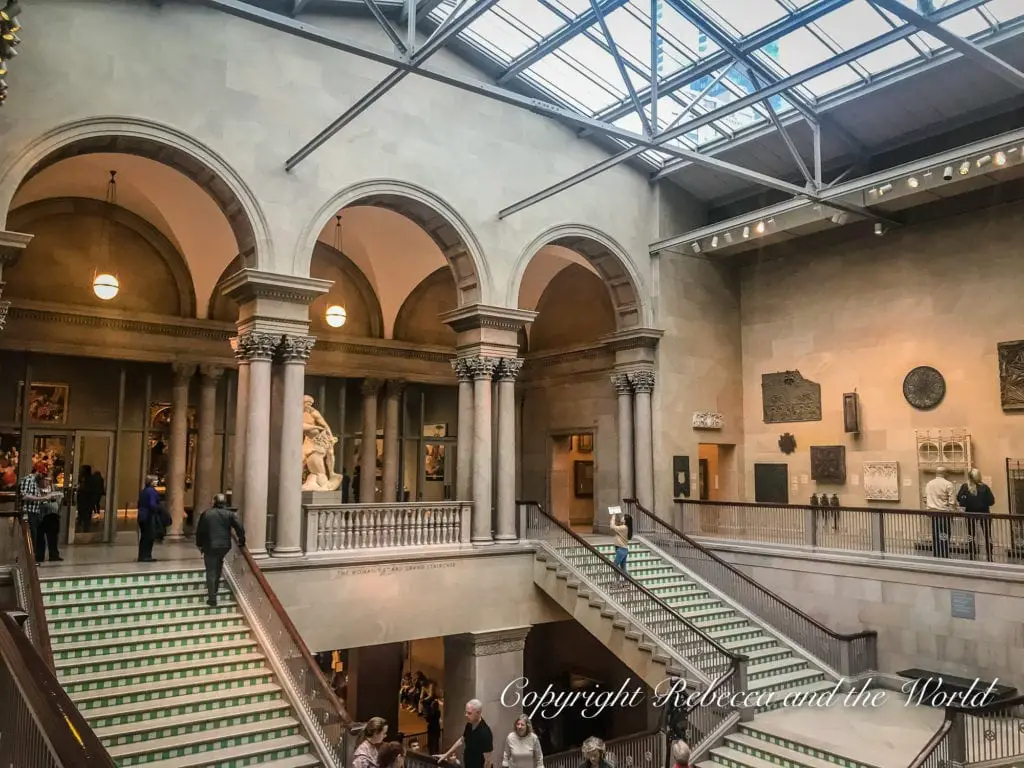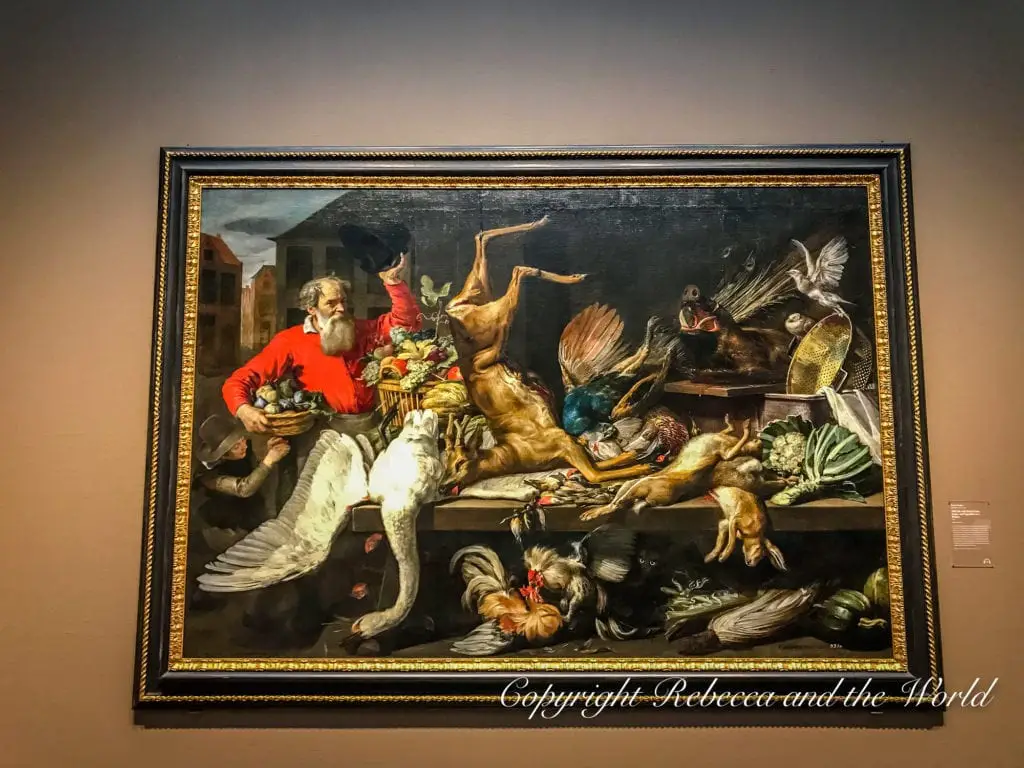 The Second City
Chicago is home to The Second City (1616 N Wells St), an improv comedy club that has launched the careers of the likes of Tina Fey, Mike Myers and Martin Short. The club showcases some of the funniest sketches I have ever seen, and the comedians' improv skills blew me away. Be prepared for audience participation!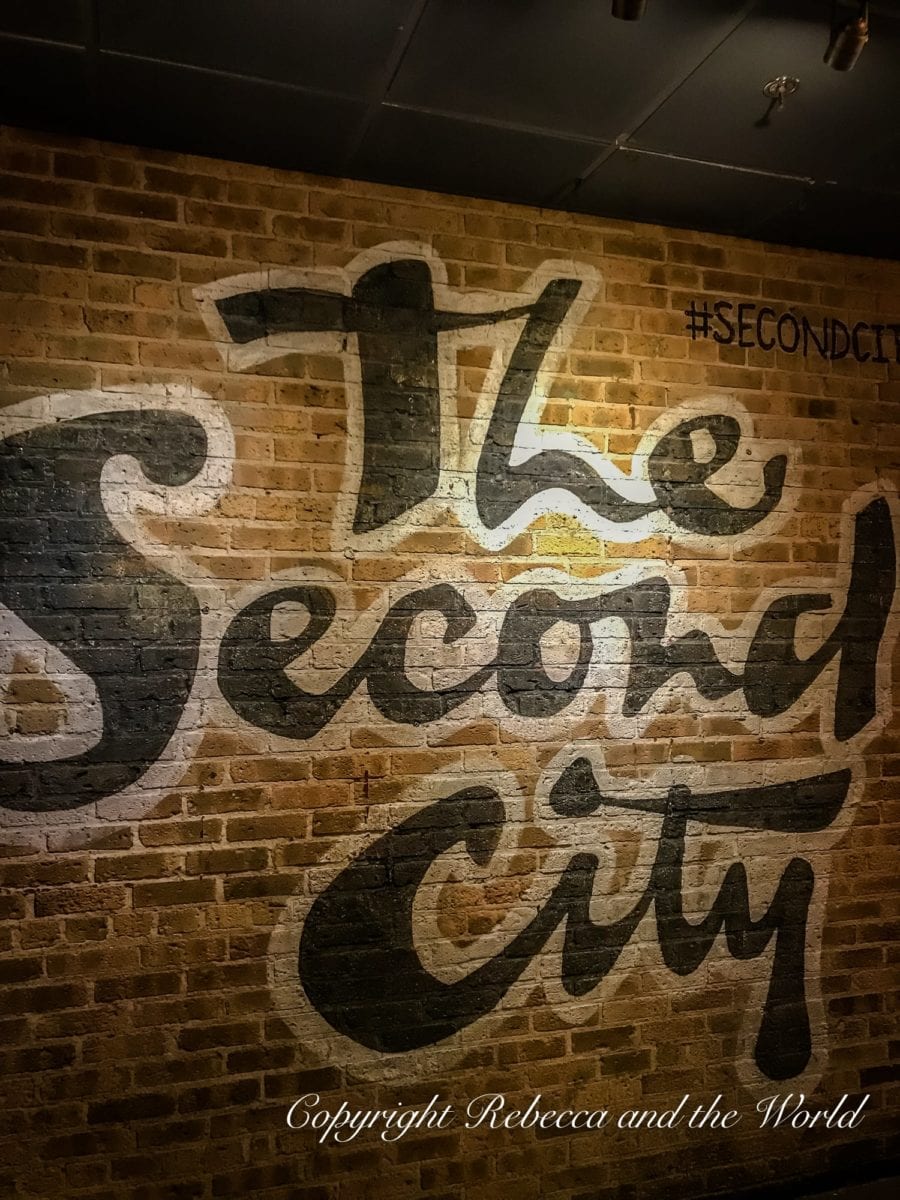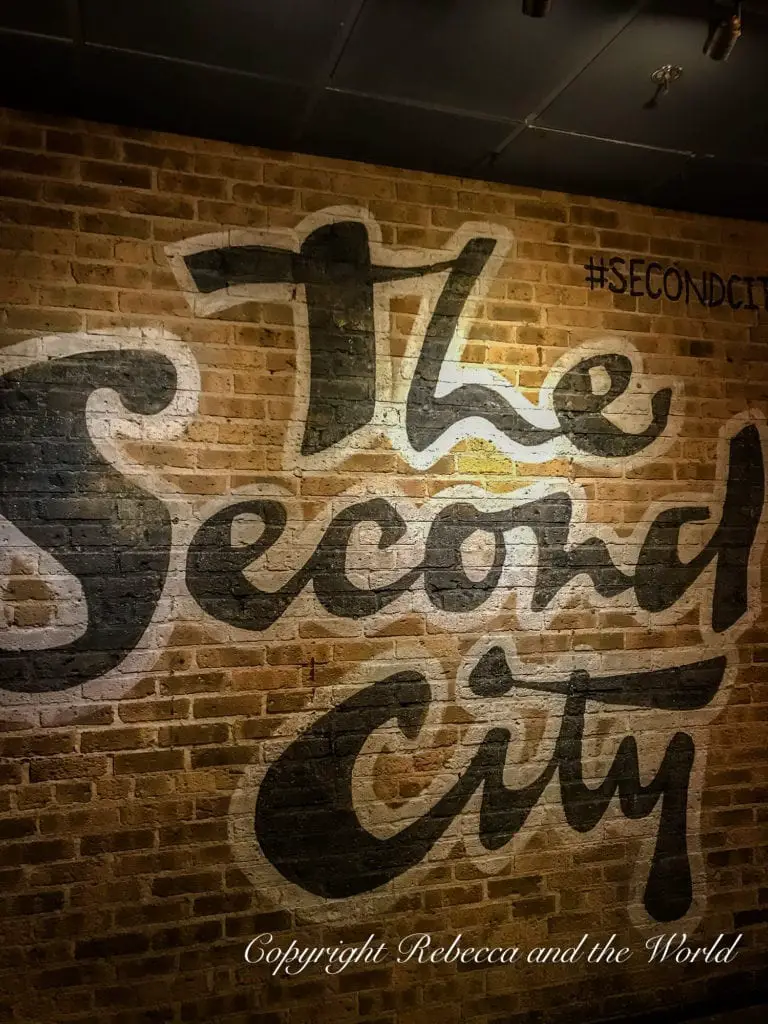 Cocktails with a view
For great views over Millenium Park, stop by Cindy's Rooftop (12 S Michigan Ave, above the Chicago Athletic Association Hotel) for a drink or a bite to eat. The Signature Lounge (875 N Michigan Ave) on the 96th floor of the John Hancock building is also famous for its city views.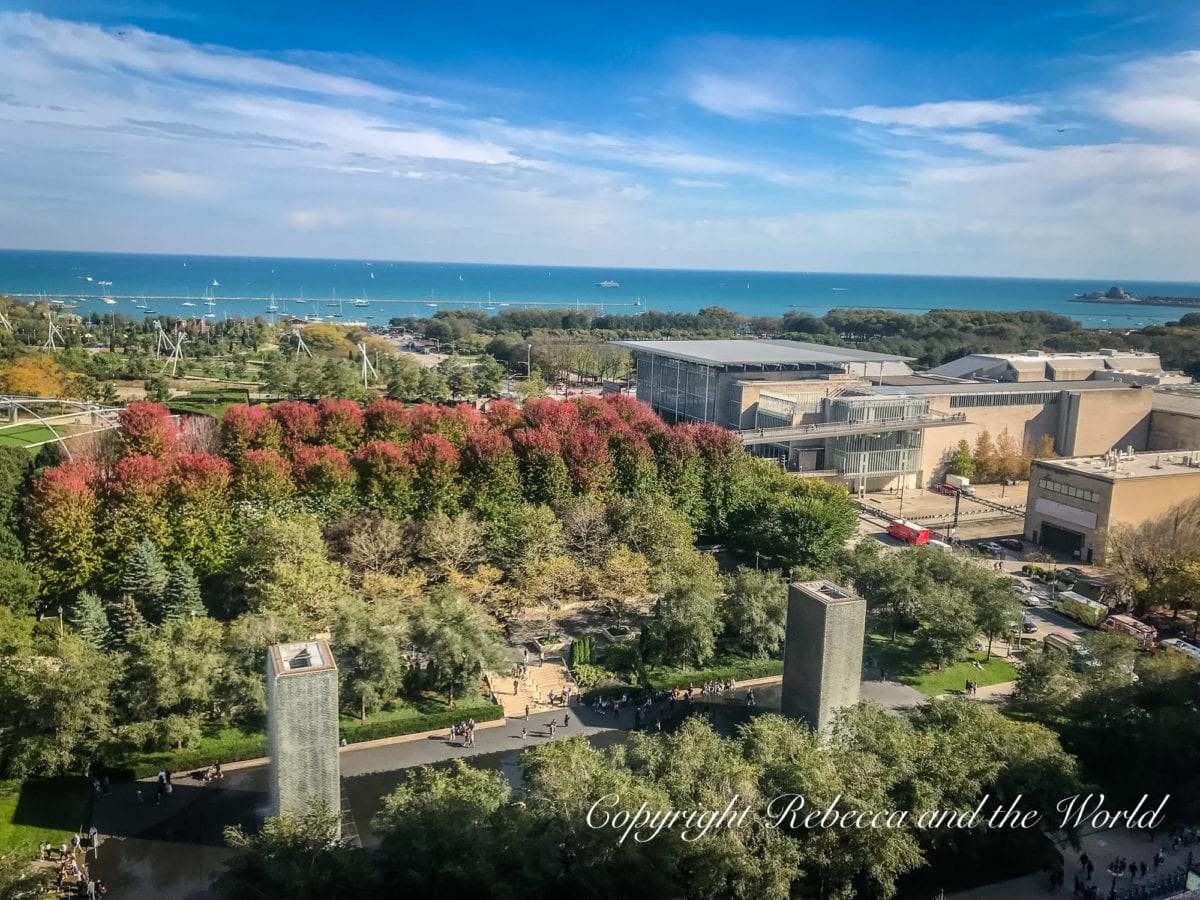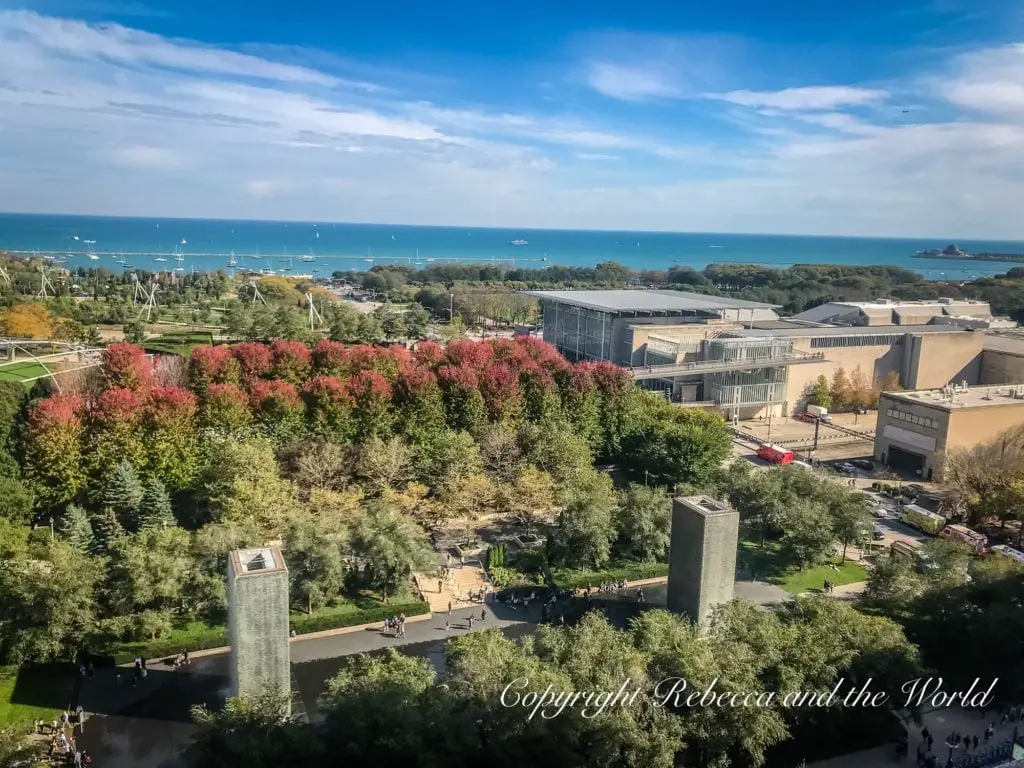 Blues bar
Chicago is one of the homes of blues music, and a fun night out if you're a music fan. As I researched, I found that most of the shows on the nights we were there were more jazz-focused, so we went to Buddy Guy's Legends (700 S Wabash Ave) and watched a toe-tappin' blues show from our own table.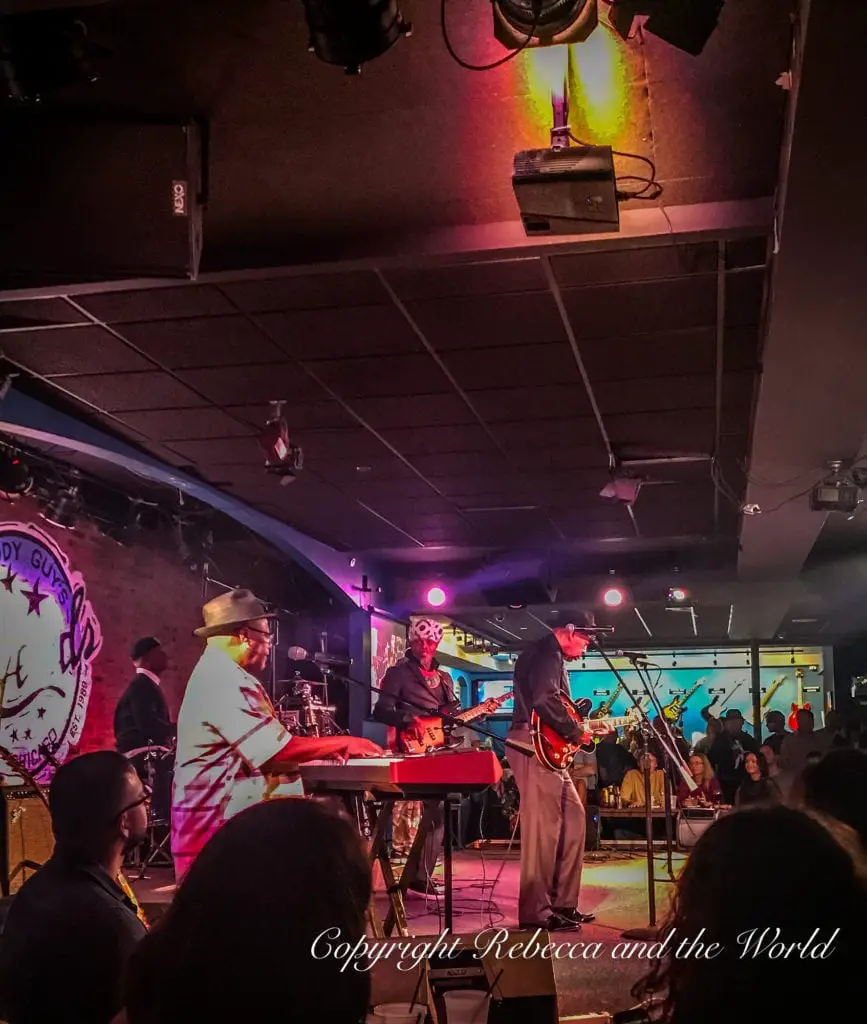 Bars
We didn't get to a lot of bars on our 48 hours in Chicago (we're getting oooold, man!) but we did stumble upon Moneygun (660 W Lake St) while we were waiting for our table at dinner one night. Intimate, with an extensive and well-priced cocktail list, it felt super secret and hidden.
Other recommended bars I found during my online research include Three Dots and a Dash (435 N Clark St), The Broken Shaker (19 E Ohio St) and The Aviary (955 W Fulton Market).
Where to eat on a weekend in Chicago
Even if you've only got 48 hours in Chicago, you can still squeeze plenty of food in! Here are our favourite places to eat in Chicago.
Deep dish pizza
Of course, a visit to Chicago isn't complete without trying the famous deep-dish Chicago pizza. You can count on an argument if you ask Chicagoans for the best place. To avoid a squabble, plan on trying a few pizza joints and then make up your own mind.
After much research, we made our way to Pequod's Pizza (2207 N Clybourn Ave). This always-busy place is known for its deep-dish pizza with a delicious caramelized crust. The crust comes from the thin layer of cheese they sprinkle along the edge of the dough before it's put in the super-hot oven.
Insider's tip: You can't make a reservation at Pequod's, but you can do a "table request" on their website if you plan ahead.
Other highly recommended places are Lou Malnati's, Gino's East and Giordano's (all have various outlets throughout the city). Try them all on your weekend trip to Chicago. Bring your eating pants!
If you want an expert to show you all the best things to eat in Chicago, check out this foodie tour.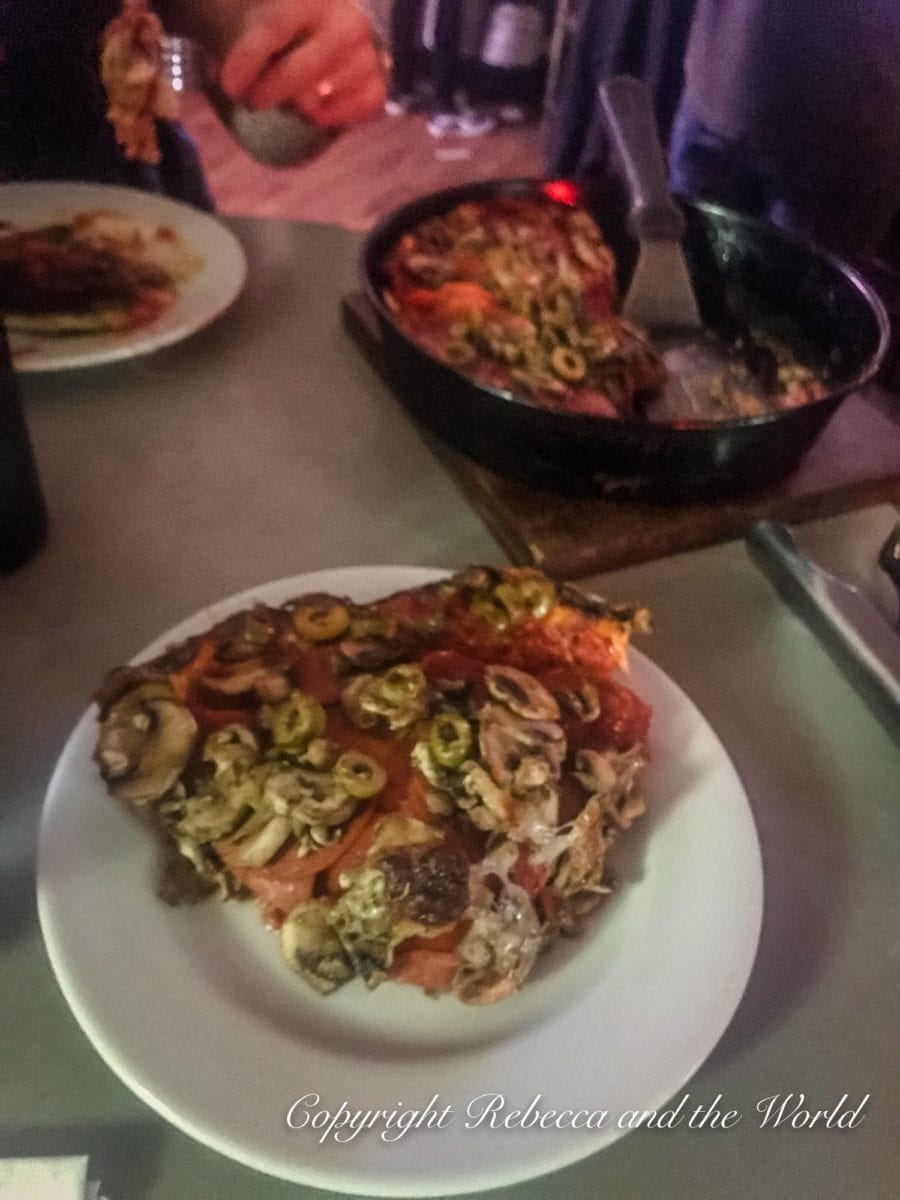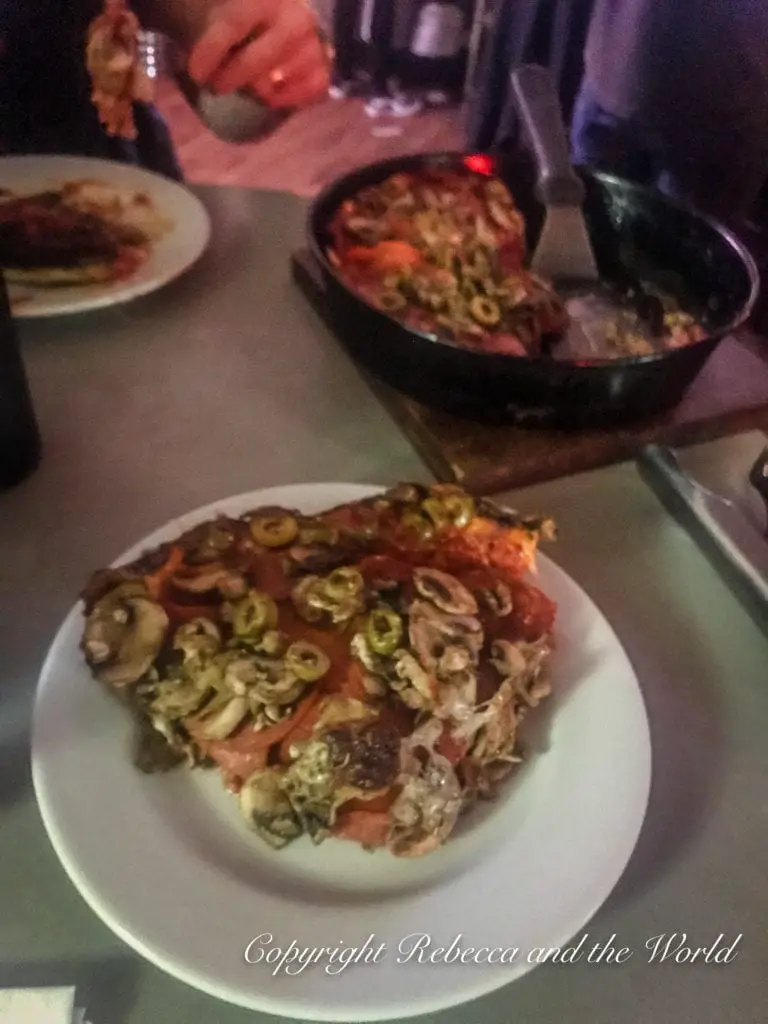 Hot dogs at Portillo's
We also found out that Chicago even has its own style of hot dog. The best place to try it is at Portillo's (100 W Ontario St). A Chicago hot dog is a beef frankfurter topped with yellow mustard, chopped onions, sweet pickle relish, tomato, a dill pickle, pickled sport peppers and celery salt. And it was actually pretty tasty. Apparently, no ketchup allowed!
If you do go to Portillo's don't miss the chocolate cake shake – a chocolate milkshake literally full of chunks of chocolate cake. Seriously decadent.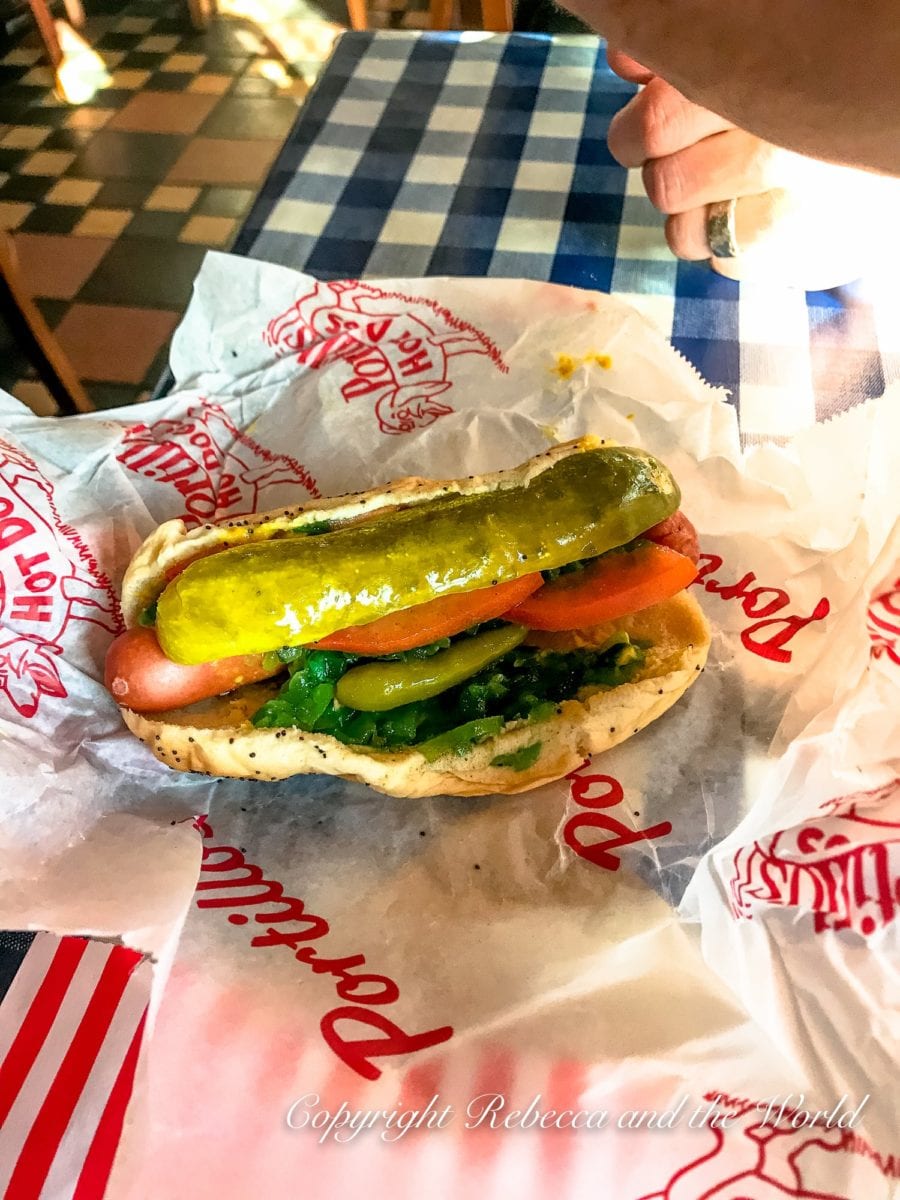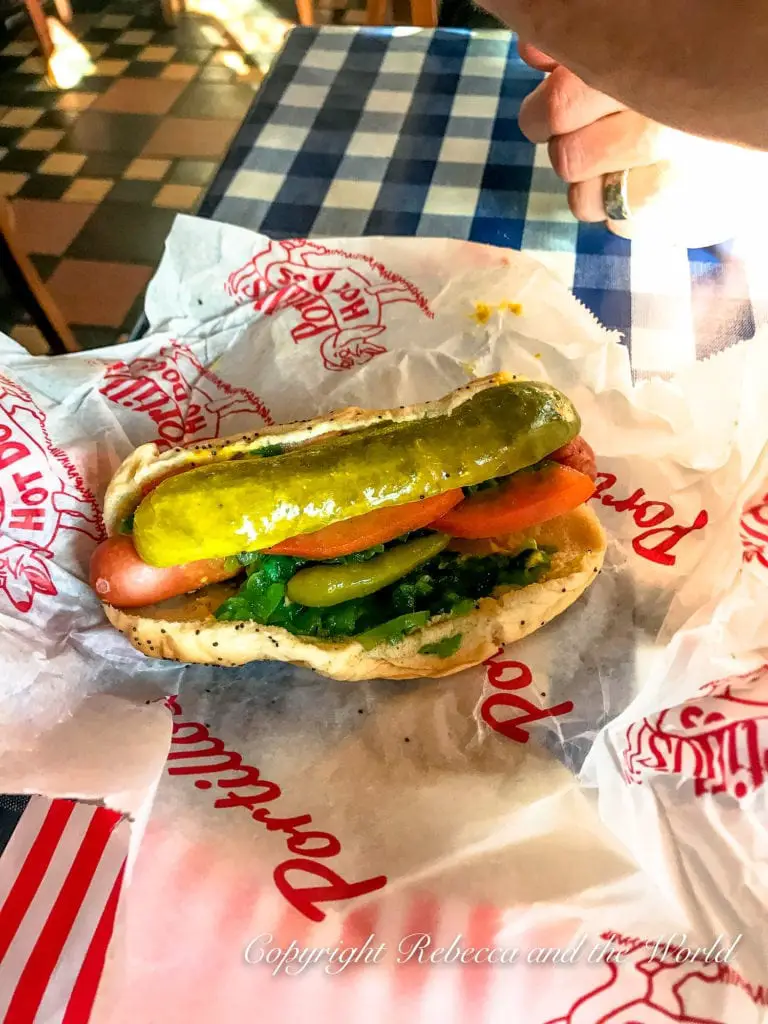 The Publican
The Publican's (837 Fulton St) menu is farmhouse-inspired and diners sit at huge communal tables. We sat at the bar right outside the door to the kitchen, so we saw all the food coming out. The atmosphere is noisy and jovial and perfect for a night out with a group of friends.
avec Restaurant
Next on the list was avec Restaurant (615 W Randolph St). The menu is tapas-style Mediterranean dishes, so we tried a number of different items. Another restaurant with communal-style seating, we ended up sharing a table with a lovely Mexican couple and their young daughter, and got to try even more plates after they realised they'd over-ordered.
The Duck Inn
The Duck Inn (2701 S Eleanor St) is located in a less touristy part of the city, but it's worth the detour for the killer brunch. You're definitely not coming here for a healthy start to the day – you're coming to sample delicious food in a cosy environment.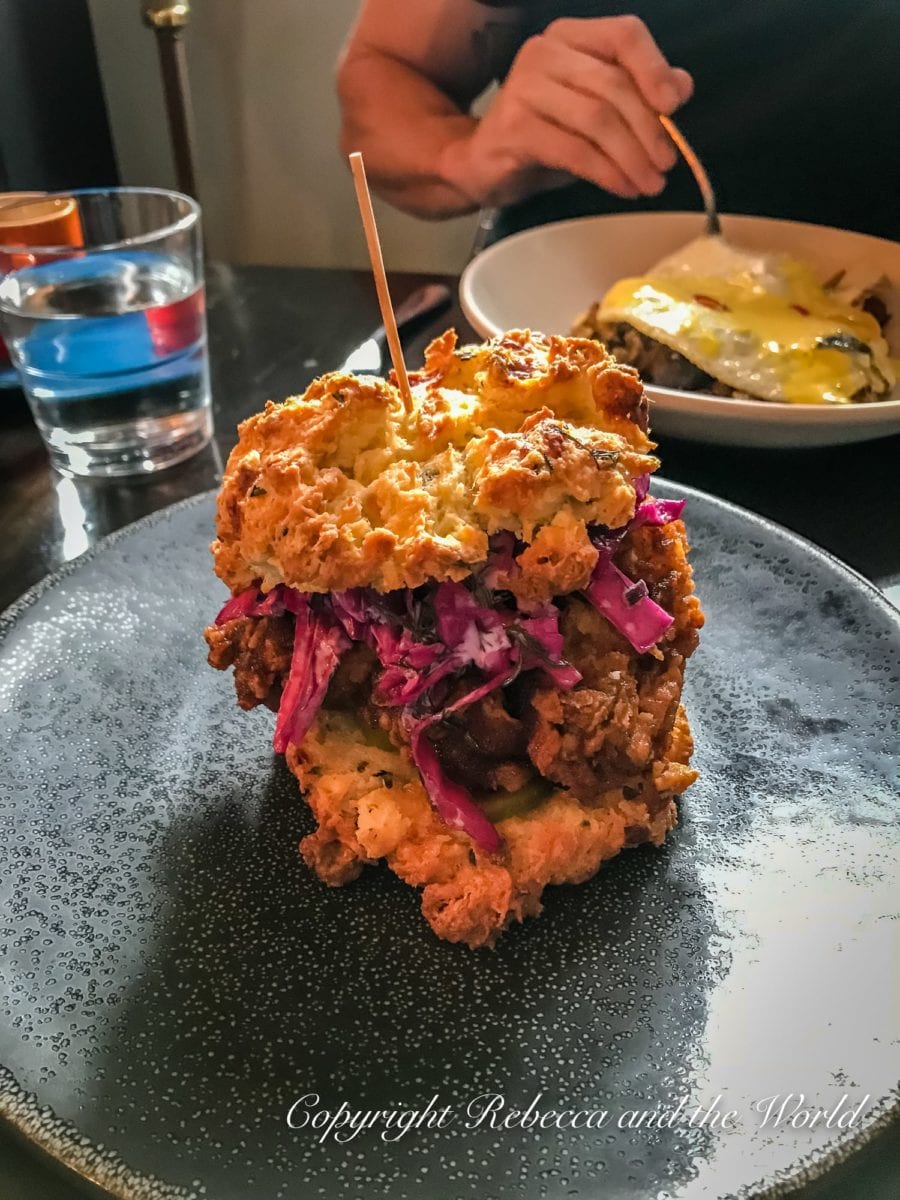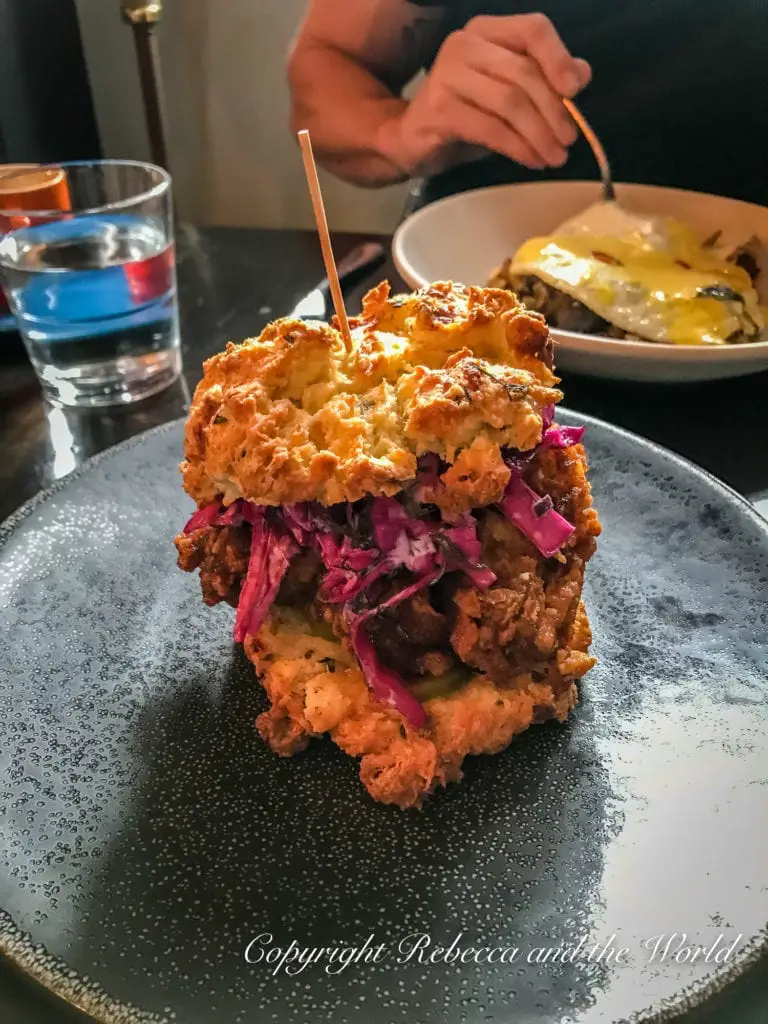 Au Cheval
The last meal of our weekend in Chicago was burgers at Au Cheval (800 W Randolph St). No reservations, so get here early and get your name in the queue. Even on a Monday at 11.30am the place was packed. The burgers here are totally worth the calories, as are the delicious cocktails.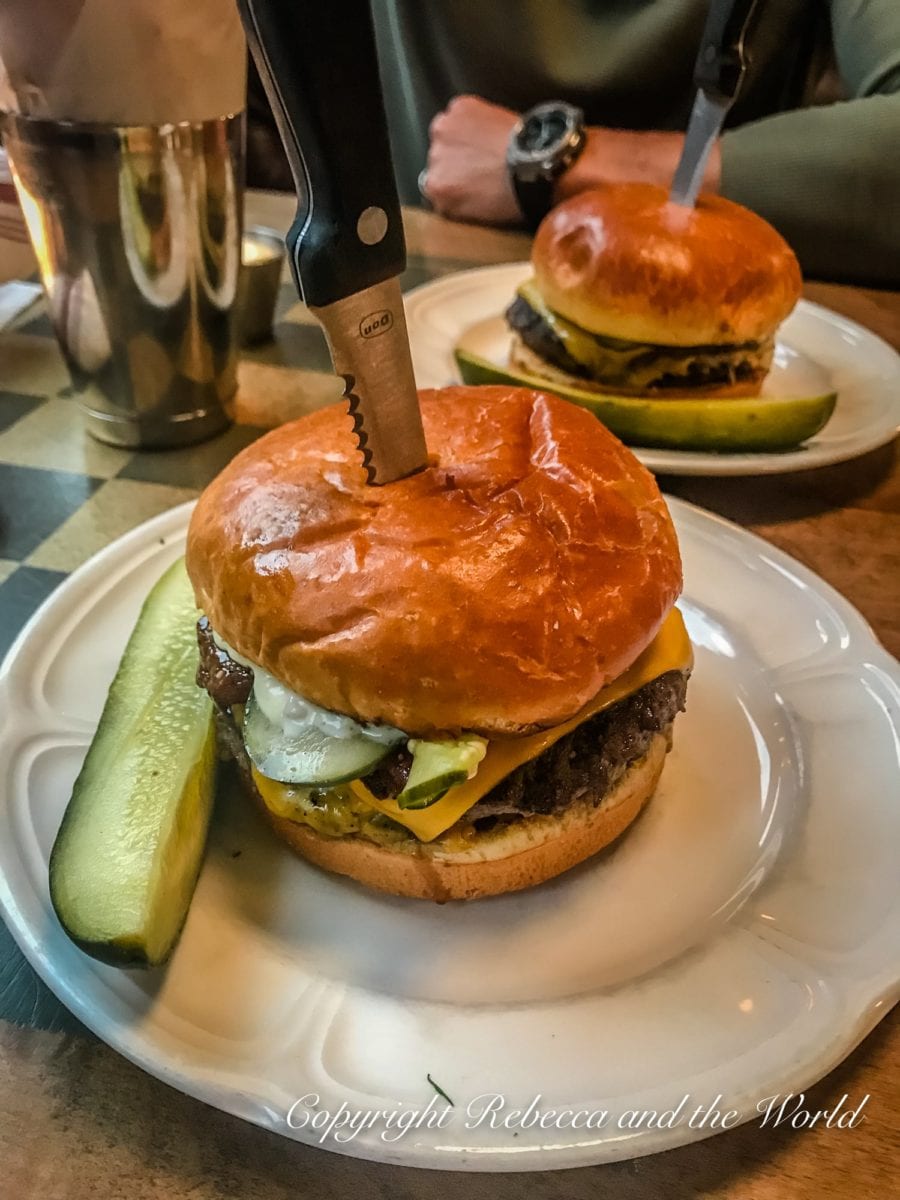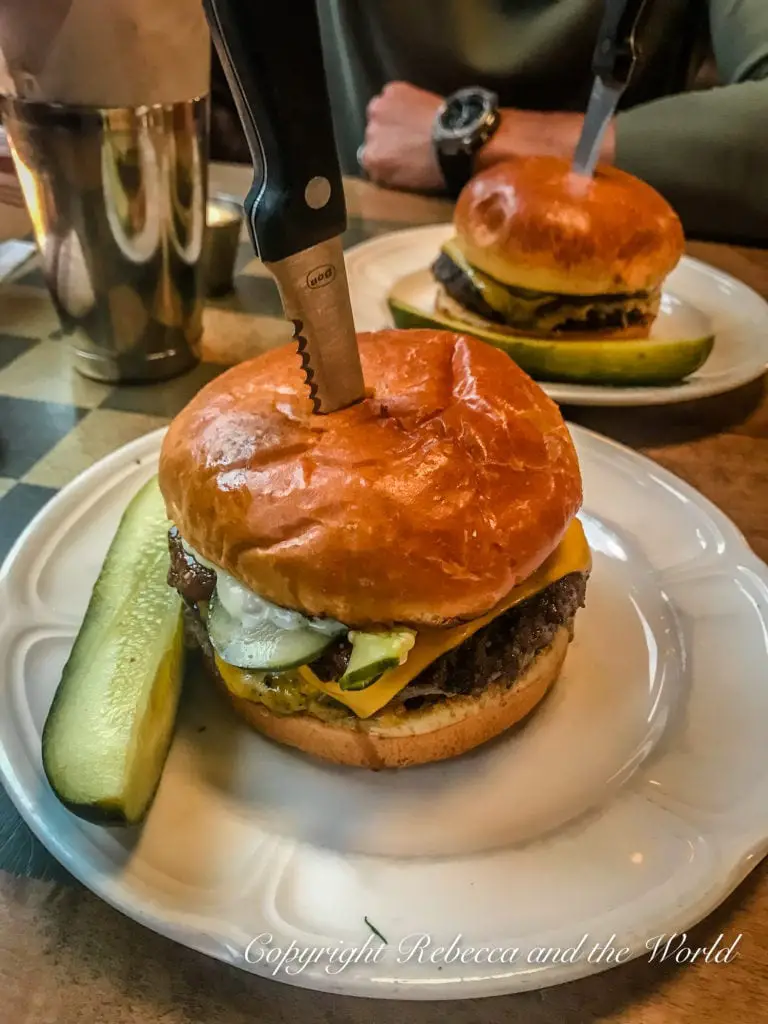 Where to stay in Chicago
There are a tonne of places for a weekend in Chicago, with hotels to suit every budget.
Luxury
A new-ish hotel in Chicago, the five-star Langham Hotel has been voted the best hotel in the city. Stunning decor and the classy service that you'd expect of the Langham brand. (330 N Wabash Ave) Check availability and pricing online with Booking.com | Read guest reviews
The boutique hotel Thompson Chicago is located in the heart of downtown. (21 E Bellevue Pl) Check availability and pricing online with Booking.com | Read guest reviews
Moderate
During our weekend in Chicago, we stayed at theWit. It's stylish, close to both Millenium Park and the river, and the staff organised cupcakes and glasses of bubbles for my husband's birthday. What more could we ask for? (201 N State St) Check availability and pricing online with Booking.com | Read guest reviews
Budget
The Hotel Versey is comfortable with fun pops of colours and prints adorning the walls of the rooms. (644 W Diversey Pkwy) Check availability and pricing online with Booking.com | Read guest reviews
When to visit Chicago
We visited Chicago in late October and had perfect blue skies for most of the visit. The best times to visit Chicago are April to May and between September and October. During those months, it's warm and the summer crowds have calmed down somewhat. Summer is peak season and prices are higher. Winter months are bitterly cold and the river often freezes over entirely.
How to get around Chicago
Chicago is an incredibly walkable city and we clocked up many miles during our weekend in Chicago. Downtown has an easy-to-navigate grid system, where Madison Street divides the city north and south, while State Street divides it east and west.
If venturing further, Uber is always a great choice. We did most of our travelling in Ubers and the drivers were all super friendly and helpful with sharing their recommendations of things to do in the city.
We caught a few trains as well and it was a straightforward system. The Chicago Transit Authority manages the bus and train network so you can easily use your tickets or passes on both transport options.
Hire a bike through the city's bike sharing program, Divvy. We saw lots of people riding these bikes along the lake.
For something different, take a water taxi. Chicago Water Taxi and Shoreline Water Taxi take you to the top Chicago tourist attractions with a sightseeing tour along the way!
Is there anything else you'd do if you only had 48 hours in Chicago? Leave your tips in the comments below!
48 HOURS IN CHICAGO: PIN IT FOR LATER
Save this guide to a weekend in Chicago so you can start planning your city getaway.