Located in the Texas Hill Country, Fredericksburg is one of the oldest German-settled towns in the area. Founded in 1846, it's maintained much of its charm and German influence. It's a lovely place for a relaxing weekend (or even a few days mid-week after the weekend day-trippers have headed home). Book one of the many bed and breakfasts and get ready to explore. Here are my tips on some very fun things to do in Fredericksburg, Texas.
If you want to save this guide so you can plan your own fun things to do in Fredericksburg, click on the below images to pin it to Pinterest!
This blog post may contain affiliate links, meaning if you book or buy something through one of these links, I may earn a small commission (at no extra cost to you).
Taste wine
Did you know that Texas is one of the top five wine-producing states in the Unites States? Granted, its production is a looong way behind that of California, but it's a surprising fact nonetheless.
The wine area around Fredericksburg covers 110 miles and most wineries are have tasting rooms (for a fee). There are far too many wineries to visit in one weekend, but you can try to get to as many as possible.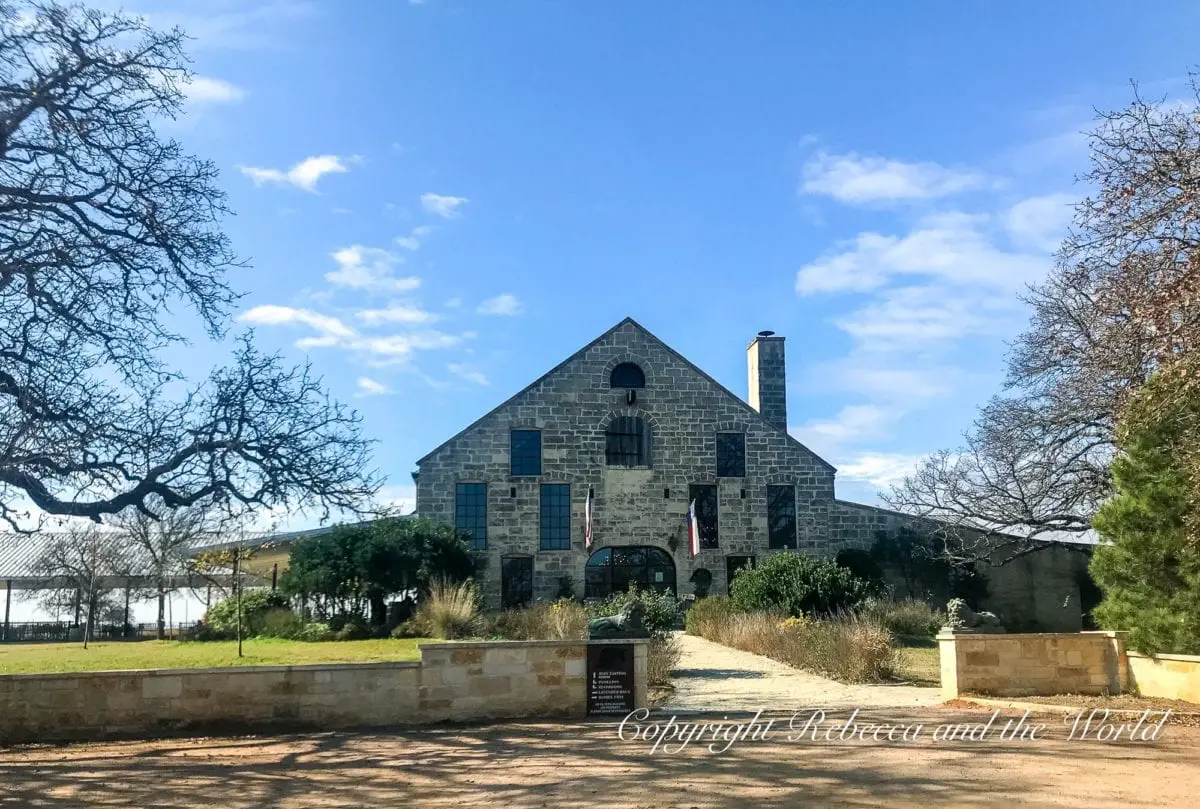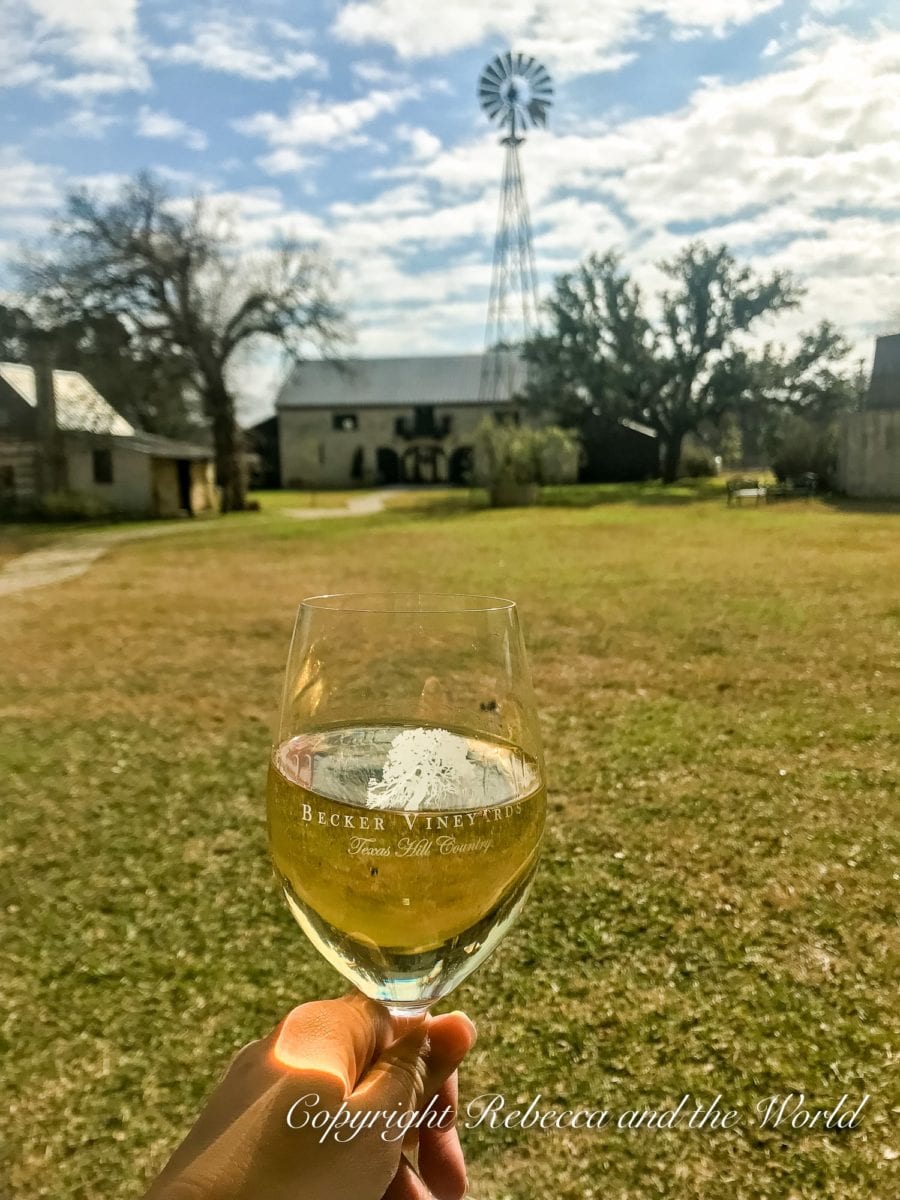 You can visit the wineries by yourself, but if you want to keep it safe, book a seat on the 290 Wine Shuttle. This weekend shuttle stops off at 13 different wineries. You're free to jump on and off as you like so you can visit as many wineries as you like. If you'd prefer something more structured, book a half-day or full-day wine tour.
Visit Luckenbach
About 15 minutes from Fredericksburg is Luckenbach, a trading post established in the mid-1800s. Head there on a weekend to check out the old dance hall. Even on weeknights you're likely to find a few musicians sitting around the bar in a planned – or impromptu – jam session. It's one of the coolest places to visit in the USA for casual, live music.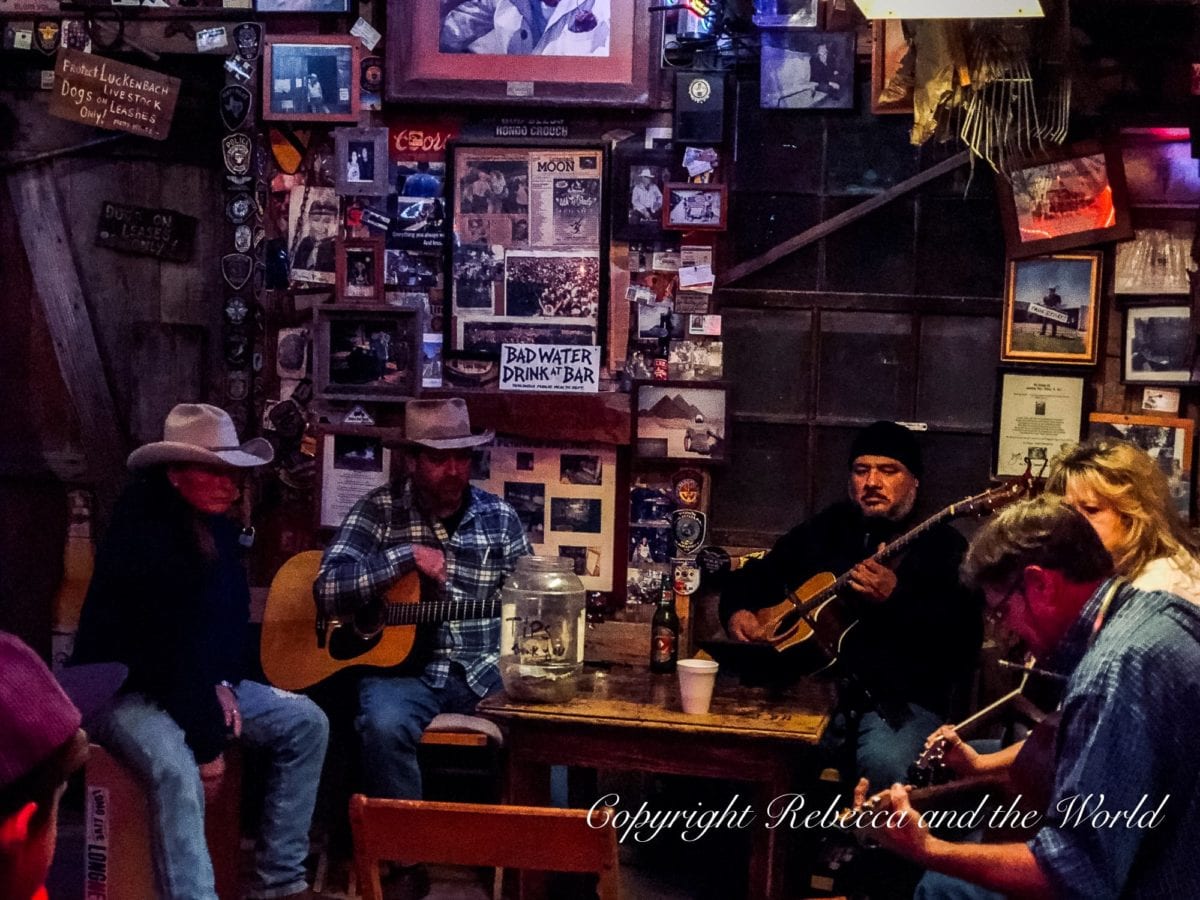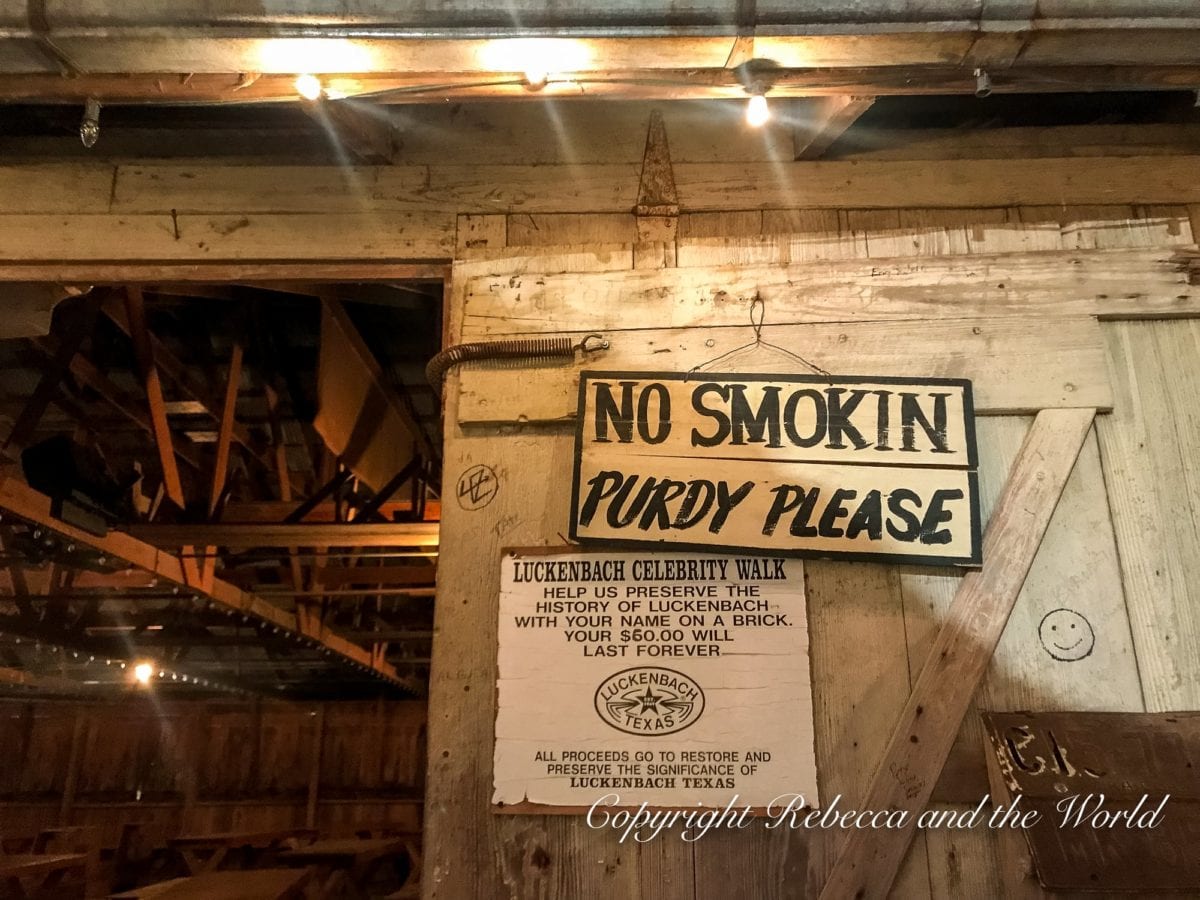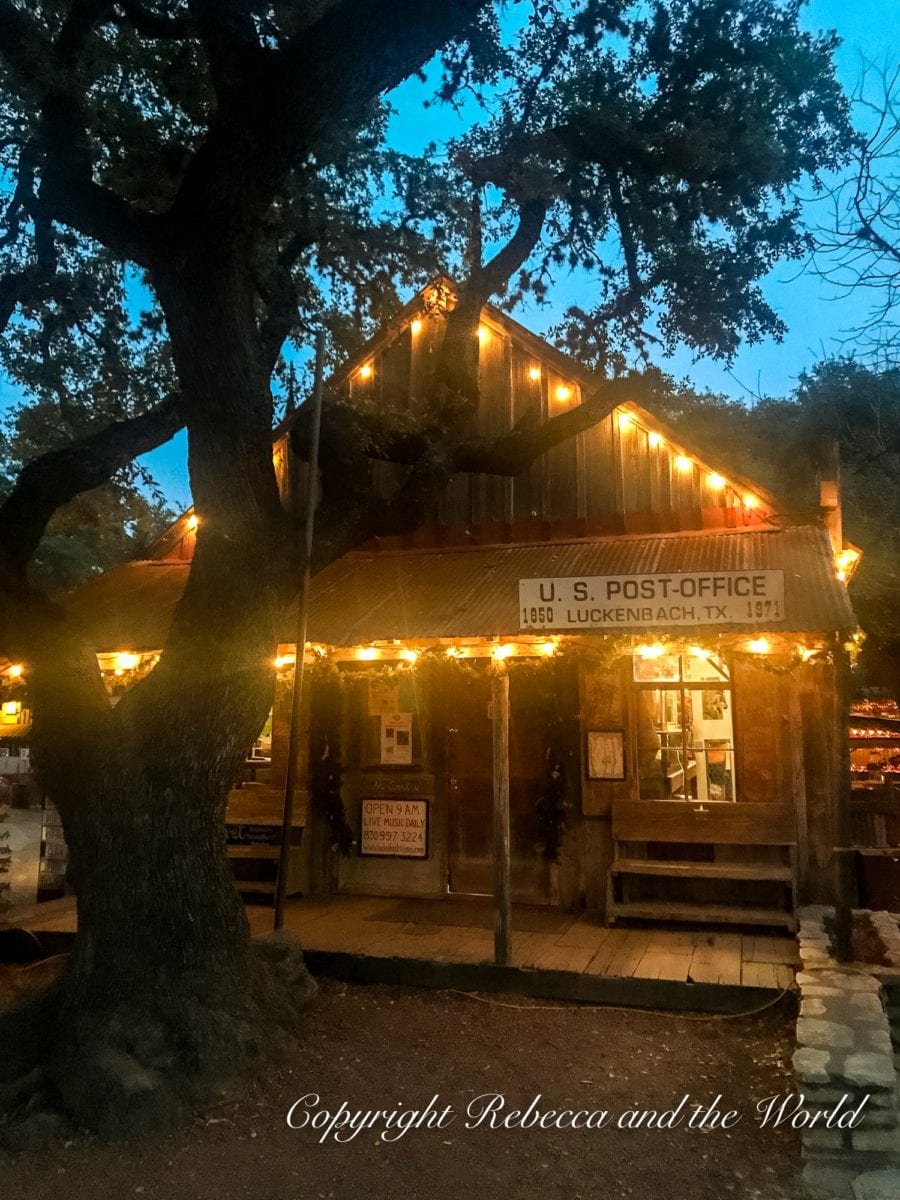 Eat at Vaudeville
A post of mine wouldn't be complete without food. Our first meal was at Vaudeville, located on the cute Main Street. Upstairs is a rather pricey home decor store, but head downstairs and you'll be surrounded by a delectable range of cheeses, meats, sweet things and local wines. The Bistro features new American comfort food, and I ate a more-ish pork belly taco with Asian slaw and roasted peanuts. If you plan ahead you could snag tickets to their Supper Club to try their multi-course tasting menu.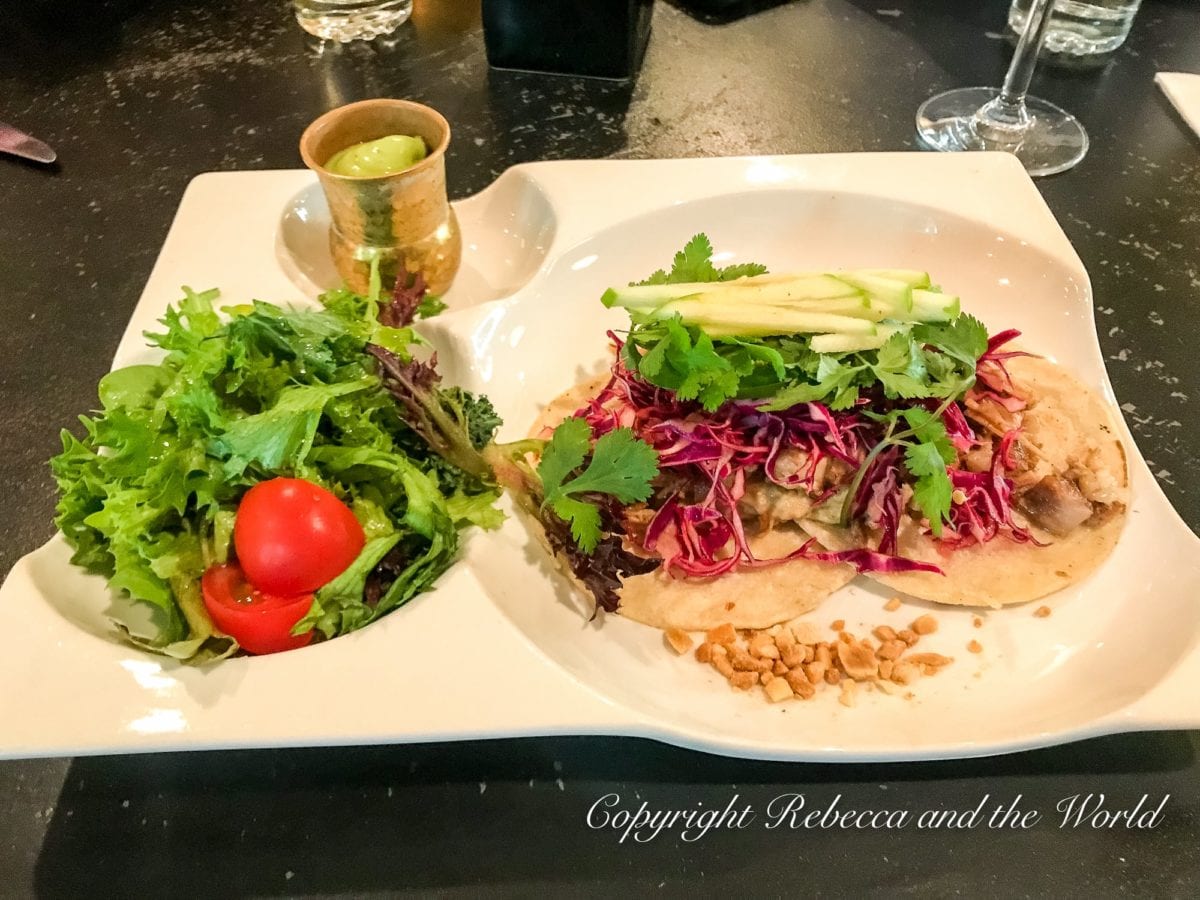 While we managed to squeeze quite a bit in to our day and a half in Fredericksburg, there are so many more things I had planned to do. So I've already made a list of the things we need to do when we inevitably return:
More wineries! Preferably on one of the driven tours so I can taste to my heart's content
Do a couple of hikes in Enchanted Rock State Park, famous for its huge pink granite dome
Come back in spring to see the bluebonnets in bloom and drive the Willow City Loop
Explore the farms in the area – we saw so many signs advertising fresh peaches for sale
Finally eat at Otto's German Bistro. We tried to visit twice during our time there but both times were confronted with a two-hour wait time!
Visit the National Museum of the Pacific War
Best time to visit Fredericksburg, Texas
The great thing about Fredericksburg is that it can be visited all year round. On our trip, we visited just after Christmas. It was chilly but pleasant. In summer, Fredericksburg can be swelteringly hot (like the rest of Texas!) but there are plenty of places to cool down.
Holiday weekends like July 4 and Memorial Day are always busy in this small town, so plan ahead.
Where to stay in Fredericksburg
Fredericksburg, we'll be back!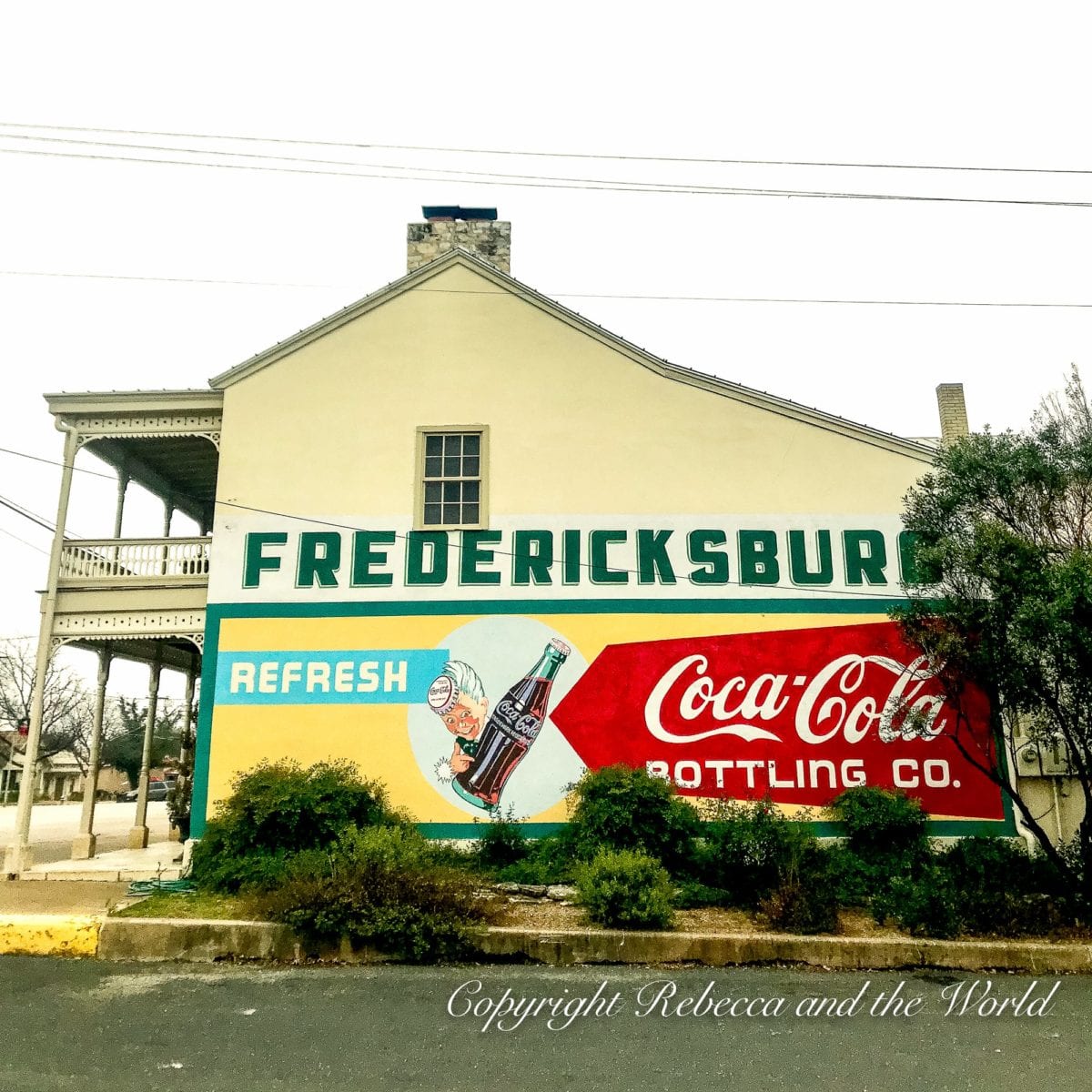 What are your tips for fun things to do in Fredericksburg, TX? Let me know so I can add them to our list when we return!
This post was published in January 2018, and was updated in June 2020.
PIN IT FOR LATER: