What more can 2020 throw at us, really? The world really does seem unreal right now. It's hard to fathom just how much has happened this year – and we're not even halfway through yet.
The last days of May brought more tragedy, with the death of yet another African American man at the hands of police in the United States. As we all know, this led to protests throughout the country – and around the world – as a fire that has been simmering away for a long time erupted into flames.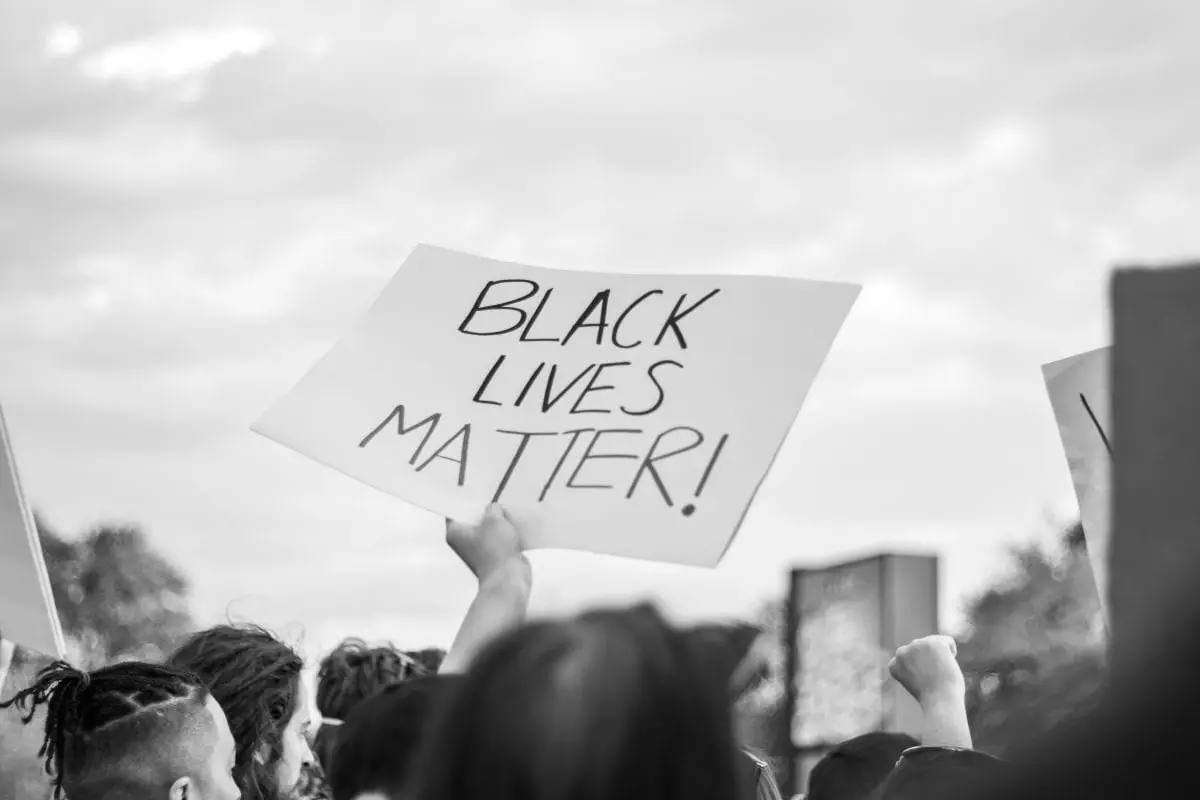 What will happen next, no one really knows. I'm cautiously optimistic that people are now starting to listen and educate themselves (including myself) and that can lead to change, but history has shown that we're pretty good at ignoring past lessons.
If you're a white person reading this (and I find it very difficult to use the terms "white" and "black" and "brown" in my everyday life – they're not words I was ever brought up to use when describing a person) and you're struggling to know where to begin in your anti-racist journey, here are a few ideas:
Educate yourself by starting to read literature that addresses the topic of systemic racism. Useful books that I've read are So You Want to Talk About Race and White Fragility. I've also borrowed copies of Why I'm No Longer Talking to White People About Race and How To Be an Anti-Racist from my local library.
Start reading novels that are written by people that don't look like you, whether that's Asian writers or African American writers or Hispanic writers. I have a few books by Asian and African American authors that I read this month listed below, and I'd be happy to share other books I've loved.
If you're not into reading, there are also many podcasts out there. One that I recommend is the third season of Serial, which looks at the injustices of the U.S. justice system.
Vote! Kick out the bastards that don't stand up for racial justice and equality (although it can be hard to really find those people… you'll need to do a lot of research and ask a lot of questions).
Donate to organisations that support justice for people of colour (a quick Google search will find options for whichever country you live in).
Get uncomfortable. Put aside your pride and your ego. It's not easy to have these conversations or to look inside yourself and really, truly reflect on your white privilege, but it's something that we all must do if things are to change.
Keep going, keep learning, keep growing, keep changing, even when this stops "trending" on social media.
For myself, I've elevated books I've had on my reading list for a while to the top of the list, and I've committed to learning more about the atrocities against Indigenous Australians in my own country. Because while all these discussions have been spurred on by the events in the United States, there are few countries that are innocent in their treatment of people of colour and indigenous people, mine included.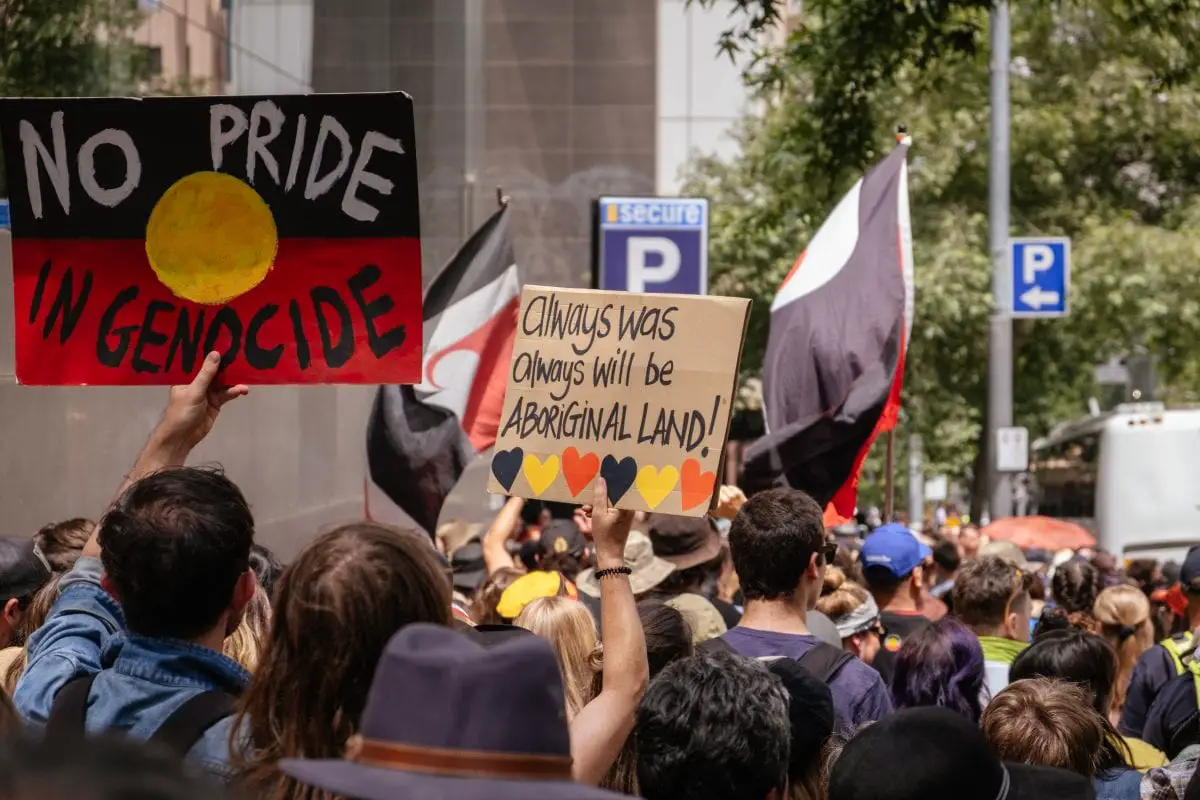 I also donated to three organisations in Australia that support and give voice to Indigenous Australians and help the families of those who have died in police custody. I was tired of seeing black squares posted on Instagram with no substance behind them, so I followed the lead of Courtney at Travel Daze and donated $1 for every square I saw, a total of AU$210. (The organisations were Sisters Inside, National Justice Project and The Healing Foundation.)
Finally, I'm committing to having discussions with people. Whether that's someone who says a racist joke in my presence or dismisses what's happening right now. There have been times when I've fumed inside but haven't had the courage or energy to argue with someone. That's not good enough.
If you'd like to continue this discussion, shoot me an email or DM me on Instagram. It's an important conversation we need to keep on having.
This blog post may contain affiliate links, meaning if you book or buy something through one of these links, I may earn a small commission (at no extra cost to you).
Where I've been
Yet another very, very quiet month. We went nowhere, except for a day trip down to the beach (which was really an excuse so my husband could go look at a van he's buying). It was one of the first weekends we were actually allowed to go anywhere. We ate fish and chips by the water and let our dog, Diego, run around in the sand for a little bit.
We also ventured out on a sunny Saturday afternoon to pick up lunch in Fitzroy.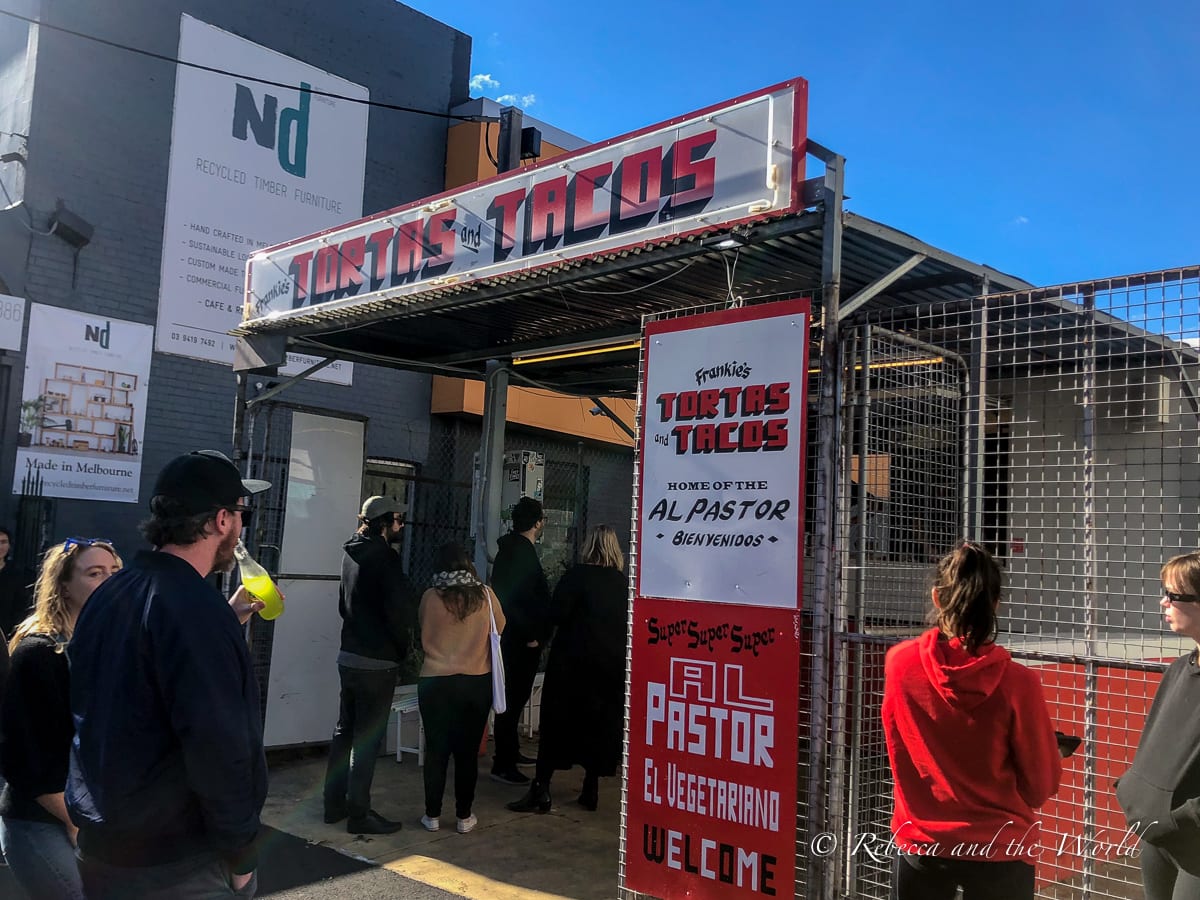 When the government eased restrictions so that you could have visitors in your home, I had a sleepover at a friend's house which was awesome. It reminded us of being teenagers again. I caught up with other friends for quick cups of tea or a sneaky daytime glass of wine.
Other than that, my home has been where it's at!
Where to next?
It's time to start planning a few trips around Victoria and Australia. The borders between many Australian states are still closed, but they're expected to open up in the coming months.
I've pretty much cleaned out my local library of all the Lonely Planet travel books relating to Australia!
2020 goals
One of the reasons I wanted to start these monthly recaps is to keep myself accountable for the goals I've set myself for 2020. Here's an update on where I'm at with each of them.
Travel
2020 goals:
Travel to East Africa (done)
Explore more of Australia (in planning now that things are slowly opening up!)
Visit Italy
Experience Dia de los Muertos in Oaxaca
Go back to Papua New Guinea
Update:
Nothing booked, but I have started poring over Australia travel books and websites to plan some trips at home.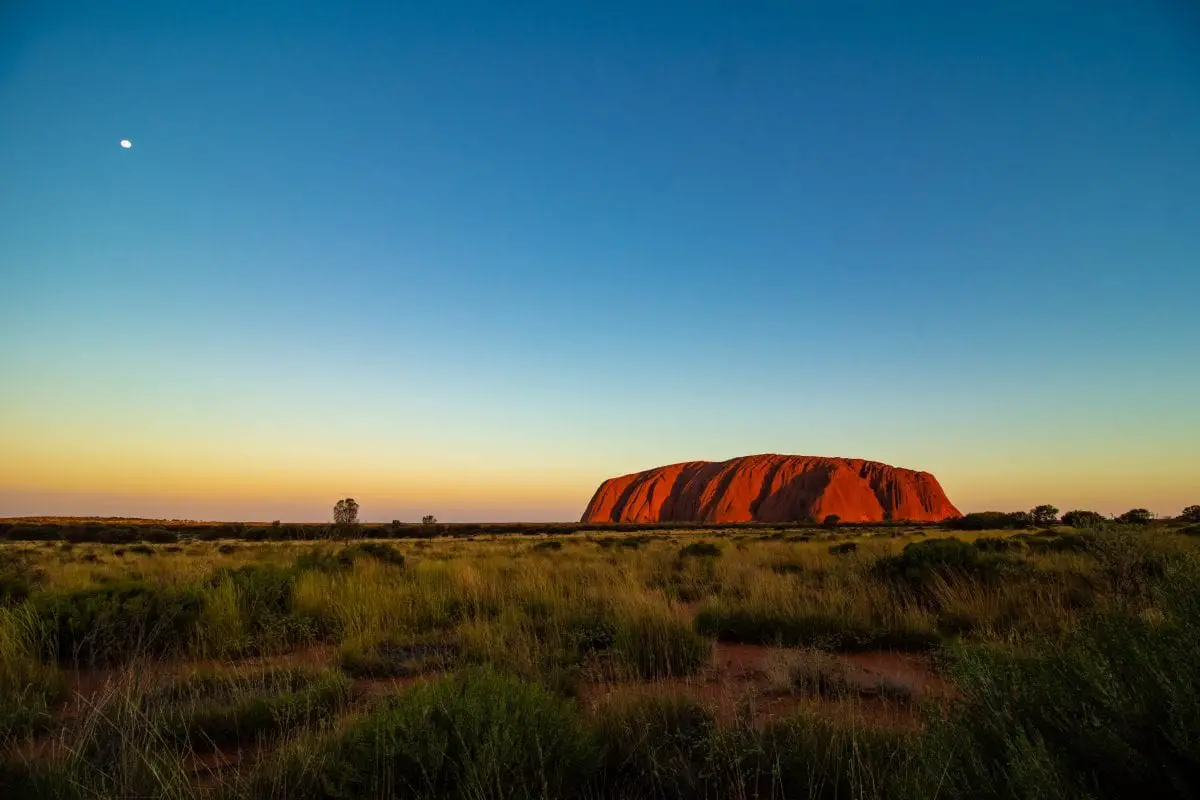 Blog
2020 goals:
Grow my blog to 50,000 pageviews by the end of 2020
Reach 25,000 sessions per month by the end of 2020
Make $15,000 from the blog
Update:
There's finally some light at the end of the tunnel! My blog stats are starting to (slowly, very slowly) improve as I guess people start to plan out travels.
Even if those improvements are at a snail's pace, it's something!
My stats for May are:
Pageviews: 7,238 (down from 23,598 in January)
Sessions: 5,985 (down from 19,043 in January)
Money earned: $0 (down (a lot!!) from US$708.27 in February)
I spent my time in May mostly updating old blog posts to make sure they were still accurate. There are plenty of people in the U.S. starting to think about travelling domestically, so I've focused on those posts first to help them plan their travels.
I only posted once on Instagram in May because there are so many other more important things happening right now.
Follow me here on Instagram if you're not already!
Travel articles
2020 goal:
Publish 10 travel articles in newspapers and magazines
Update:
Zip, zilch, nada. I haven't yet finished the articles I've written for my time in Africa, because it doesn't feel like the right time to pitch these.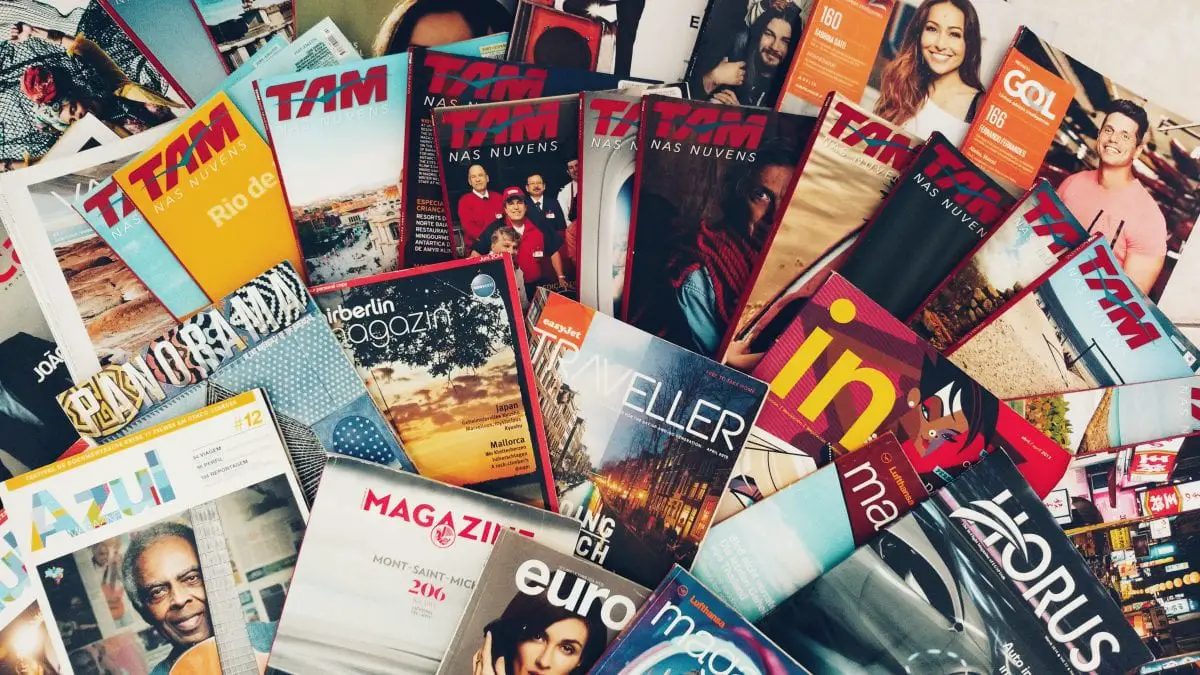 Language study
2020 goals:
Reach C1 level in Spanish
Re-learn Arabic or French
Update:
What a terrible month for my Spanish study; I did nothing. I think this is a case of overwhelm. I have too many things I'm focused on right now: my day job, my blog, reading, everything that's going on in the world right now.
Time to put this one on the backburner until I feel ready to tackle the Spanish books again.
Health and fitness
2020 goals:
Exercise 4-5 times a week for at least 30 minutes
Be more conscious of what I eat
Drink at least 2 litres of water every day
Update:
With the gym still closed, I instead have been lacing up my sneakers and heading to a nearby park for a couple of laps most days of the week. This park makes me feel like I'm in the bush and it's lovely to see lorikeets and other birdlife as I'm slugging my way up the hill.
I'm still loving the snacking but not buying chocolate during the week is helping – if it's not there, I can't eat it!!
Meal planning each week has been super helpful so I know what I will eat each day. This means I avoid the overwhelm of thinking about what to eat – which usually ends up with me eating something easy that I shouldn't be eating!
Books I'm reading
2020 goal:
Update:
Almost at my goal! I have been loving the escape that reading offers me, and I read 8 books this month – that's more than I've read in some of the past years! As of the end of May, I'm at 21 books read.
Here's what I read this month:
Writing Down the Bones by Natalie Goldberg
I've been reading a few books lately that focus on the craft of writing. This is one of the most popular books, and has several useful nuggets.
Little Fires Everywhere by Celeste Ng
Following on from reading Everything I Never Told You last month, I was looking forward to reading another of Celeste Ng's books. She's a beautiful writer and her characters are so convincing. I still think that her first novel is the one you should begin with, but this book is also so worthy of your time.
This book has also been made into a TV miniseries starring Reese Witherspoon, and I'm excited to watch it!
Boy Swallows Universe by Trent Dalton
It took me quite a few chapters to really get into this book, but once I did, oh my goodness. I could not put it down. Part memoir, part fantasy (but not in a science fiction-y way), this book by an Australian journalist is all at once horrifying, hilarious, shocking and touching. I can't wait to read this one again.
The Choke by Sofie Laguna
A friend described this to me as Australia's version of Where the Crawdads Sing and it's quite accurate (but this book is way better). It's set in and near the small country town I grew up in, and tells the tale of a young girl who lives with her grandfather after her mother abandoned her and her criminal father traipses around Australia. Have tissues handy.
The Year of Magical Thinking by Joan Didion
This was the first of Joan Didion's books I've ever read. It spans the year after the loss of her husband and her "magical thinking" that he'll simply reappear one day. Her ability to analyse her thoughts and actions after such a traumatic experience is extraordinary. If you've experienced grief and loss, you'll resonate with this book.
The Art of Stillness by Pico Iyer
Given that no one is travelling right now, this short book is apt. It's adapted from a TEDx talk and while the subtitle "Adventures in going nowhere" made me think that this book would be about not travelling, it's actually more focused on the benefits of sitting still every now and then. As someone who loves quiet time, this book spoke to me.
Where the Line Bleeds by Jesmyn Ward
Two young boys looking for work after they finish high school. One finds a backbreaking job at the local dockyards, the other drifts into drug dealing. Jesmyn Ward's writing is phenomenal – her descriptions make you feel like you are right there in the room. But this wasn't my favourite of her books (that award goes to Sing, Unburied, Sing). So, while not a lot happens in the book until the very end, this is still worth a read for her magical writing.
The Care and Feeding of Ravenously Hungry Girls by Anissa Gray
The blurb describes this book as "The Mothers meets An American Marriage" and that's an accurate depiction. The book follows a complex family relationship and history that's heightened when one of the sisters goes to jail.
Until next month, stay safe and healthy everyone! And look after one another.