With the world's busiest airport, Atlanta is easily accessible from within the United States as well as from internationally. That means it's super easy to get here – so start planning an incredible weekend in Atlanta!
I asked Atlanta local Allie to share her best tips for what to do in Atlanta, and with these ideas you could very easily fill a weekend with sightseeing, eating and drinking to discover all that this city has to offer. In fact, if you can fit all of this in, you may need to take a few more days to recover.
Over to you, Allie!
This blog post may contain affiliate links, meaning if you book or buy something through one of these links, I may earn a small commission (at no extra cost to you).
Why you need to plan a trip to Atlanta
Atlanta is an increasingly popular city that has grown and changed so much over the last 20 years. From the new commercial-residential hybrid communities that are popping up everywhere, to the revitalisation of areas like the Old Fourth Ward, Edgewood and Westview, there are a lot of great places to hit on a visit to Atlanta.
The city of Atlanta has so much to offer and there is a lot to explore. As someone who has spent more than twenty years living in Atlanta, there are still new gems that I discover every day. Atlanta is a city that I love and I think that anyone that visits will also fall in love, too. Here are my recommendations for some great things to do on a weekend in Atlanta.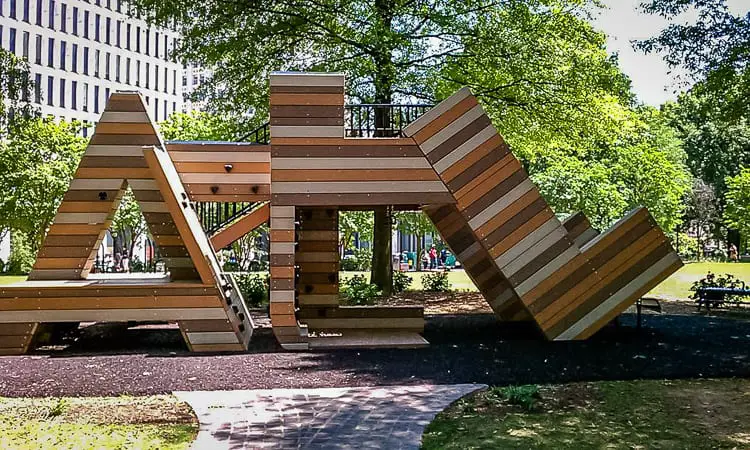 The best things to do in Atlanta for first-time visitors
Atlanta was home to the 1996 Olympics, and in the heart of downtown Centennial Park is one of the most popular remaining features. Centennial Park has a water feature in the shape of the Olympic rings that kids love to run through during the summer, and during the winter it transforms into an ice-skating rink.
There is also a Ferris wheel, Skyview Atlanta, in the park. Although the tickets are on the expensive side, it does allow for great views of the Atlanta Skyline.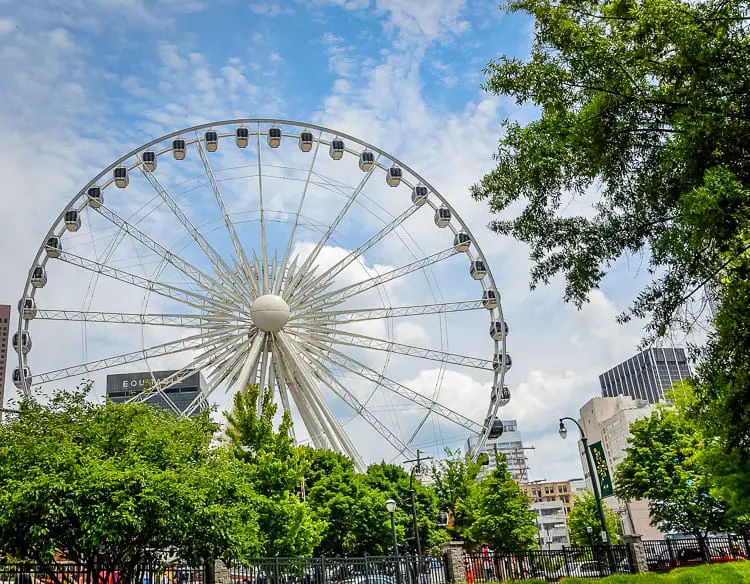 Visiting Centennial Park is also a great opportunity to hit a lot of popular Atlanta tourist spots downtown, with the Georgia Aquarium, World of Coca-Cola and the College Football Hall of Fame all within walking distance.
Top tip: Consider purchasing a CityPASS because you will save a tonne of money on these and other Atlanta attractions.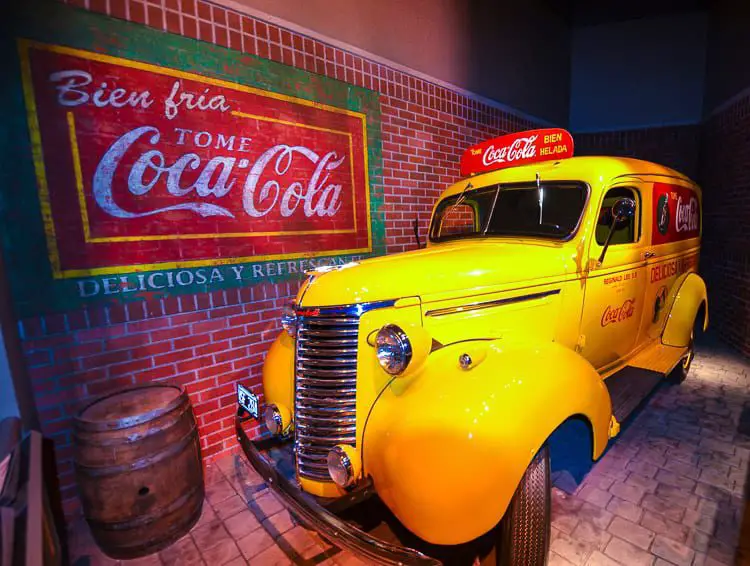 If you like sports, another fun thing to do in Atlanta is to attend one of our many sports teams' games. There's nothing like going to an Atlanta Braves game (baseball) in the summer, Atlanta United game (soccer/football) in the spring, or an Atlanta Falcons game (NFL) in the fall. Falcons tickets are a bit pricey, but Braves and United tickets can usually be picked up for less than $20 and it is a such a fun experience.
To learn more about one of Atlanta's most famous residents, take a Martin Luther King historic walking tour. On this tour, you'll visit the places he lived, worked and worshipped.
Like many cities, there's also a slew of craft breweries in Atlanta. One of the most popular and commercial is Sweetwater, and you can visit their beer hall in Atlanta and try all of their standard and seasonal taps.
Another popular Georgia brewery is Terrapin. Although Terrapin is headquartered in Athens, Georgia, there's a taproom in The Battery, a commercial-residential development that surrounds the Atlanta Braves Stadium. In the Terrapin taproom, you can taste some of their Atlanta Braves special edition beers, like the Chopsecutioner.
Also check out Three Taverns in Decatur, Orpheus in Midtown, Wild Heaven in Avondale Estates and Scofflaw on the westside.
If breweries are you thing and you don't know where to start, consider a brewery tour.
Want to see Atlanta with a local? You might like these tours!
Where to eat in Atlanta
Slutty Vegan is rapidly becoming an Atlanta staple. The owner, Pinky Cole, started in a food truck and it became so popular that she got a storefront in Westview's commercial district. Slutty Vegan serves 100 percent plant-based burgers with names like One Night Stand, Sloppy Toppy and Heaux Boy. Don't let the creative names deter you because this will be the best plant-based burger that you ever taste. Due to its popularity, you're likely going to have a bit of a wait, but it's definitely worth it.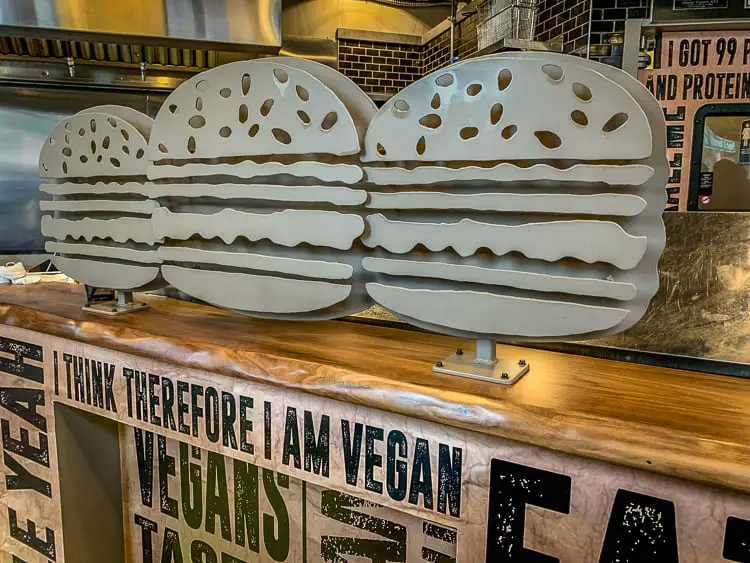 Another Atlanta gem is Fox Bros. Bar-B-Q. The original Fox Bros is located in Northeast Atlanta, and there is a second location in The Battery. The owners are from Texas, so it is Texas-style barbecue. The white sauce on their pulled barbecue chicken is a favorite of a lot of people. My personal favourite is the brisket sandwich and the collard greens.
Ponce City Market is a newer development that has food and retail space in an old Sears department store building. It's an indoor mall with an industrial aesthetic, and there's a food court as well as restaurants outside. City Winery, an upscale wine bar with tapas, and H & F Burger are my favourite places to eat real food, but my favorite "food" place in Ponce City Market is the cookie dough bar, Batter Cookie Dough Counter. That's right, cookie dough served like ice cream or frozen yogurt. They also serve gelato, macaroons and gourmet pastries.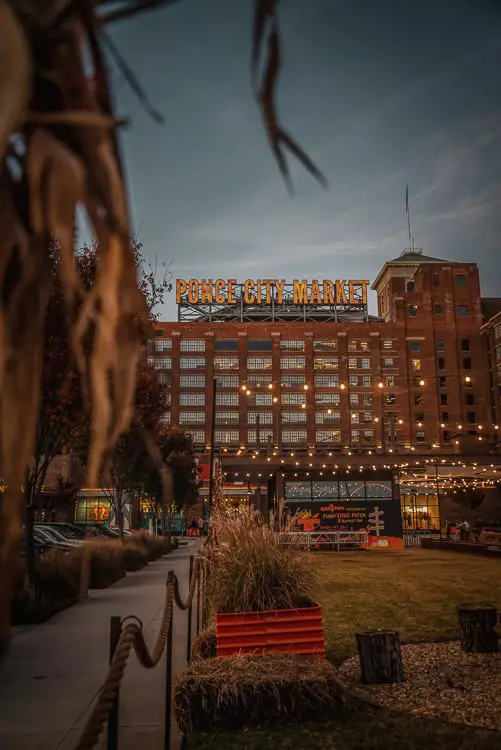 The best nightlife in Atlanta
On a weekend in Atlanta you can easily have a lot of fun, especially with Atlanta's great nightlife scene. The Battery is a commercial-residential development located just outside of Atlanta. Although it is not technically in the city limits of Atlanta, it's not a far ride and there's a collection of several bars. The most popular bars in The Battery are Live! At the Battery, Punch Bowl Social and PBR Atlanta.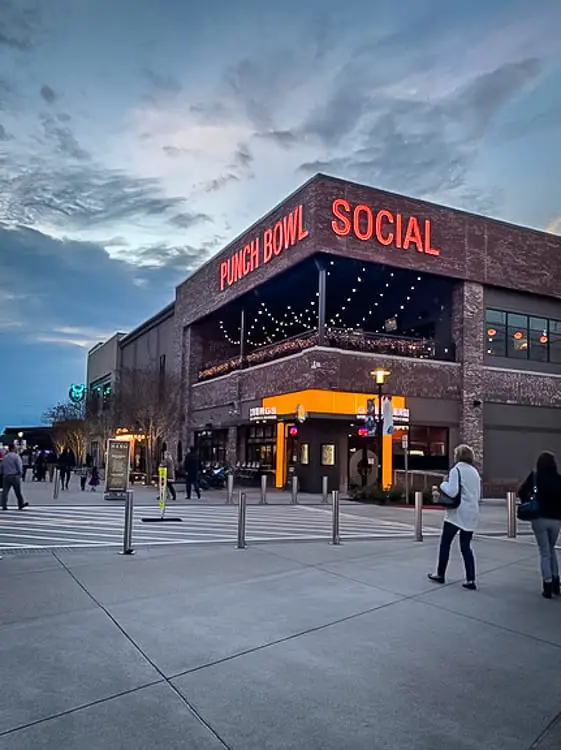 Each of these bars has a different vibe. Live! At the Battery is for sports fans that want to watch a game on a gigantic, 30-foot floor-to-ceiling television screen. The bar also has a separate gaming section, Sport and Social, with a pool table, skee ball, table tennis and a golf simulator. PBR Atlanta brands itself as "cowboy meets urban chic" and with a mechanical bull in the center of the bar, I think they nailed it. Lastly, Punch Bowl Social is a fun place with bocce ball, life-size Jenga, arcade games and karaoke.
Buckhead is another popular area for Atlanta nightlife. Buckhead is the more "upper crust" area of Atlanta. There are several bars that play country and top 40 music, including Buckhead Saloon and Supply and Demand. This is a good area if you're looking for a more mature crowd and a relaxed environment.
Midtown has a mix of bars, lounges, and clubs.
Edgewood Avenue is a historic part of Atlanta, with Martin Luther King Jr's childhood home is located in this area. More recently it has become another hub for nightlife in Atlanta. With an arcade bar Joystick Gamebar, sports bars, Harold's, and even a church-themed bar, Sister Louisa's, there's something for everyone in Edgewood.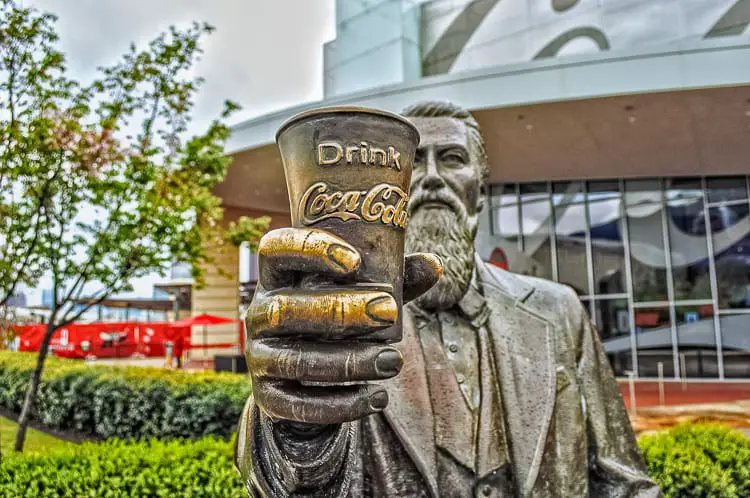 Where to stay on your weekend in Atlanta
If you are looking to stay in the heart of the city during your weekend in Atlanta, then Downtown is where you want to be. Staying downtown will put you close to major Atlanta attractions like the aquarium and World of Coca-Cola.
If you're more interested in bars and nightlife, staying in Buckhead or Midtown is a better option for you. Buckhead is the more expensive of the two areas, so if you are on a budget then Midtown may be more affordable.
Lastly, if you want to be in the middle of the more eclectic scene in Atlanta, then East Atlanta Village, Inman Park or Edgewood are the neighbourhoods for you. The number of hotels in this area is limited, so an Airbnb is probably going to be the best option.
All of these areas are safe and within walking distance of food and the best things to do in Atlanta.
Check out the best hotels in Atlanta on Booking.com or HotelsCombined.
How to get around Atlanta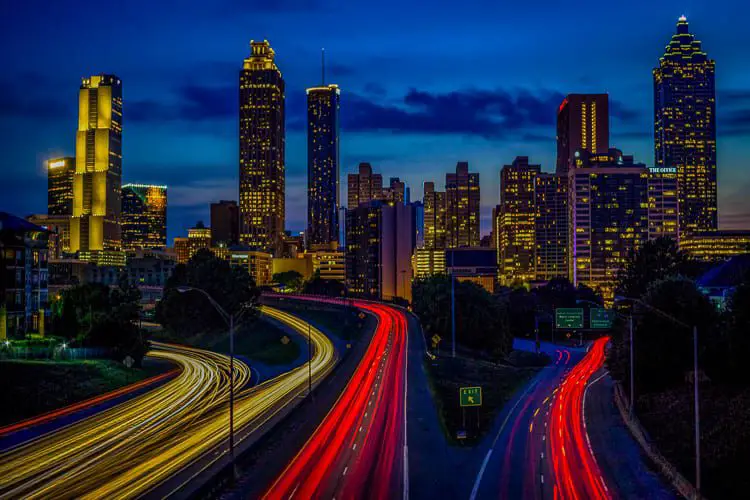 MARTA is Atlanta's bus and rail network, and it can get you to most places. If you're flying into Atlanta, MARTA, Uber and Lyft can get you from the airport to your hotel. MARTA rides from the airport will take you into the city centre and you can purchase roundtrip tickets for less than $10.
While you're staying in the city Uber and Lyft are your best bet to get around quickly. But MARTA can also get you to most destinations immediately in the city. If you're wanting to venture out of the perimeter (OTP, the name for I-285 highway that's a demarcation for the city of Atlanta) you'll have to take a rideshare service.
Recently, like most cities, motorised scooters are also littered throughout Atlanta. So, if you only want to go short distances those are an option too.
If you're not accustomed to driving in Atlanta then renting a car is probably not advisable, as driving here can be quite overwhelming.
About the author
Allie was born and raised in Atlanta, Georgia. She's a Southern girl through and through, and can't imagine living anywhere that isn't warm for most of the year – but that doesn't stop her from exploring so many other places. In all of her travels, she's learned that sometimes exploration not only happens on vacation but also right at home. Currently working full-time as an engineer, exploring cities is truly a passion of hers. She runs the blog WOCtravel, sharing her experiences of being a woman of colour exploring the world. She loves to encourage other women to get out and travel and share their experiences.
Do you want to spend a weekend in Atlanta? What's top of your list of things to do in Atlanta? Leave me a comment below!
Looking for more USA city break ideas? You might like these articles!
USA TRIP ESSENTIALS
Book flights to and around the USA online with Skyscanner or Kayak. I usually compare flights on the two sites to find the best deals.
Find a great hotel in the USA. Check prices on Booking.com and HotelsCombined online.
Check out the huge range of day tours throughout the USA on GetYourGuide or Viator. There's something for everyone.
A copy of the Lonely Planet guide to the USA will be handy.
One thing I always purchase is travel insurance. World Nomads offers simple and flexible travel insurance. Buy at home or while traveling and claim online from anywhere in the world.
This post was published in June 2019, and was updated in June 2020 and January 2023.
PIN IT FOR LATER:
Save this weekend in Atlanta guide to Pinterest so you can plan your our visit!