California has to be on everyone's bucket list – exploring more of this sunny state is certainly on mine (I mean, is there anything better than a California road trip?). And one of the coolest cities in California is San Diego. Situated right on the Pacific Ocean with a great climate, it draws crowds year-round. So what should you do on your first trip to San Diego – or your second or your fifth visit? I've asked travel blogger and Californian Mimi to share her tips to create an amazing San Diego itinerary.
Over to you, Mimi!
This blog post may contain affiliate links, meaning if you book or buy something through one of these links, I may earn a small commission (at no extra cost to you).
Why plan a trip to San Diego?
A little lost in the planning stages for your San Diego itinerary? This article has you covered with a handful of things to check out during your visit (or even staycation) in the greater San Diego area. There are tips for your first trip to San Diego – and some new ideas if you've visited San Diego before.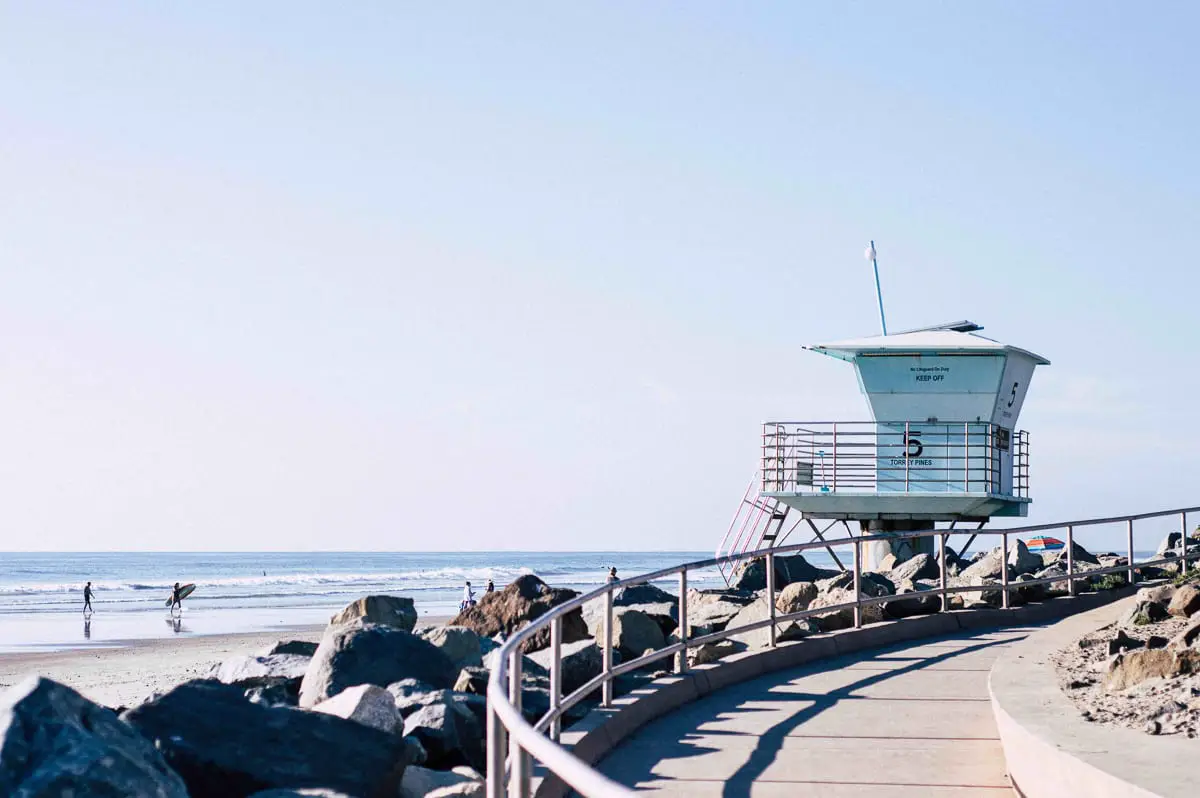 I lived in San Diego for five years while I was attending UCSD, and from the start of my first year in school the city quickly became one of my favourite places in the U.S. San Diego truly has everything – great beaches, great nightlife, great food – which is why it appeals to so many different types of people.
There are so many unique things to do in southern California and a trip to San Diego should be at the top of that list. Here's how I'd recommend you use your time in this beautiful city by the ocean.
A few things to do on your first trip to San Diego
Here are a few ideas of the things to do in San Diego that every first-time visitor must experience.
Balboa Park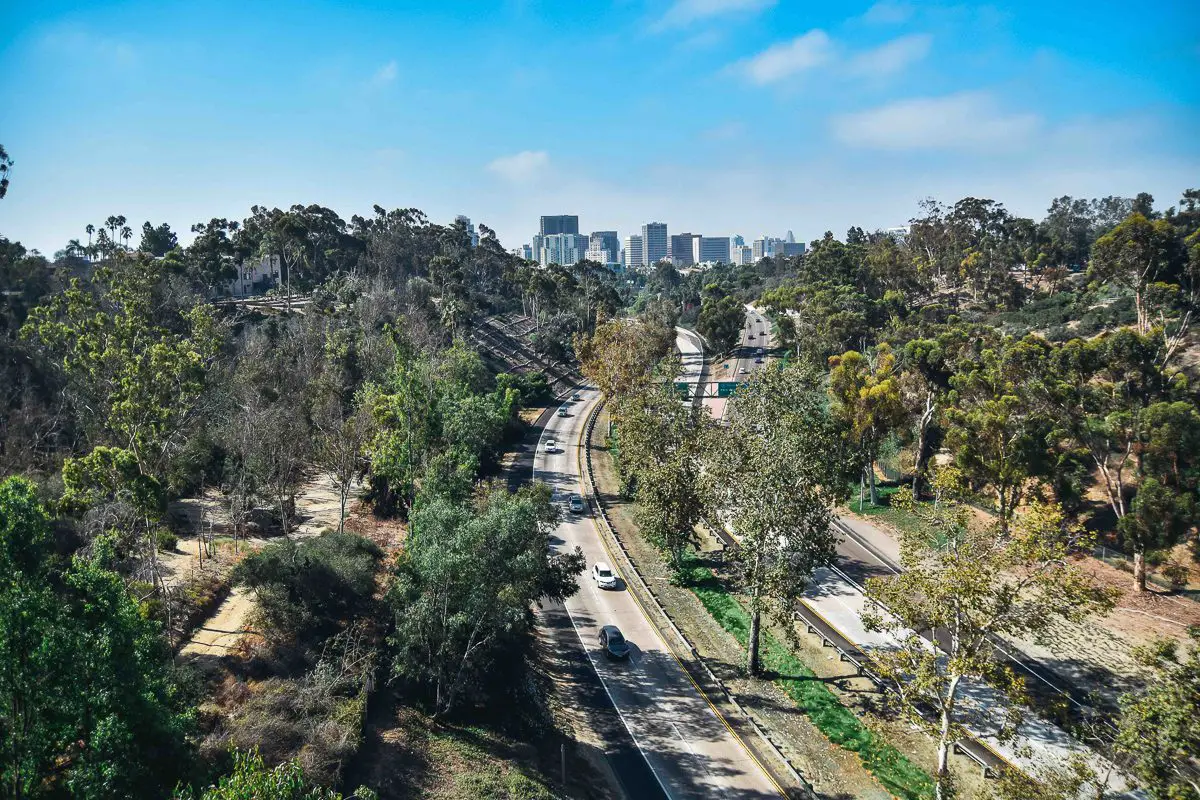 Balboa Park is easily one of San Diego's most popular attractions and certainly what draws a lot of visitors to the city.
The park quite literally has something everyone can enjoy! It's a mecca for fun activities, interesting museums and inspiring art exhibits, from its 15 museums and art galleries, to the performing arts and even a zoo.
You may want to set aside more than just an afternoon to fully grasp the park in its entirety.
But if being inside isn't your vibe, Balboa Park of course has numerous gardens and trails to stroll through. Not to mention, this part of the park is the perfect way to have a fun day if you're not looking to spend much money.
Hike at Torrey Pines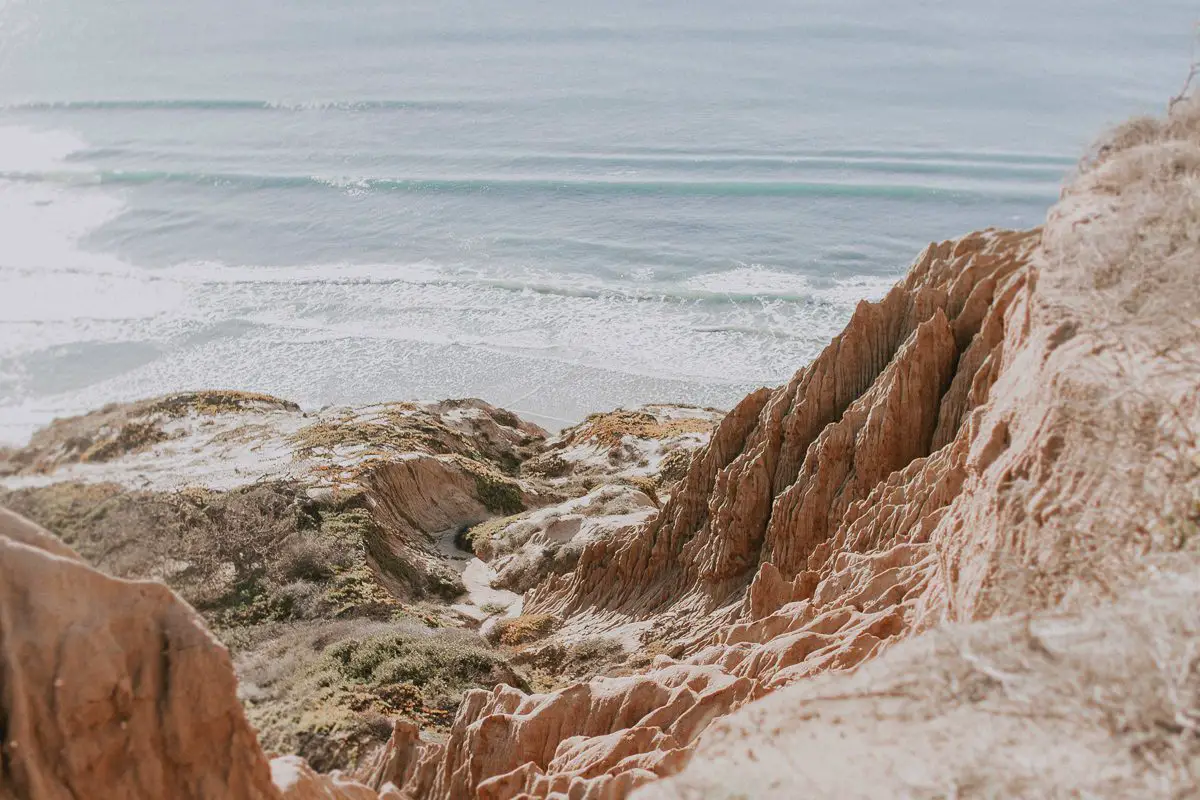 A must-see for anyone's San Diego itinerary and a great activity for both the outdoor enthusiasts and the low-key wanderers who just want to soak up sweeping coastal views is a beautiful San Diego hike at Torrey Pines State Natural Reserve.
It's easily accessible by car (or bike for the more active) and has a few different trail options that are a great balance of easy hiking, natural beauty and education.
Visit a brewery (or four!)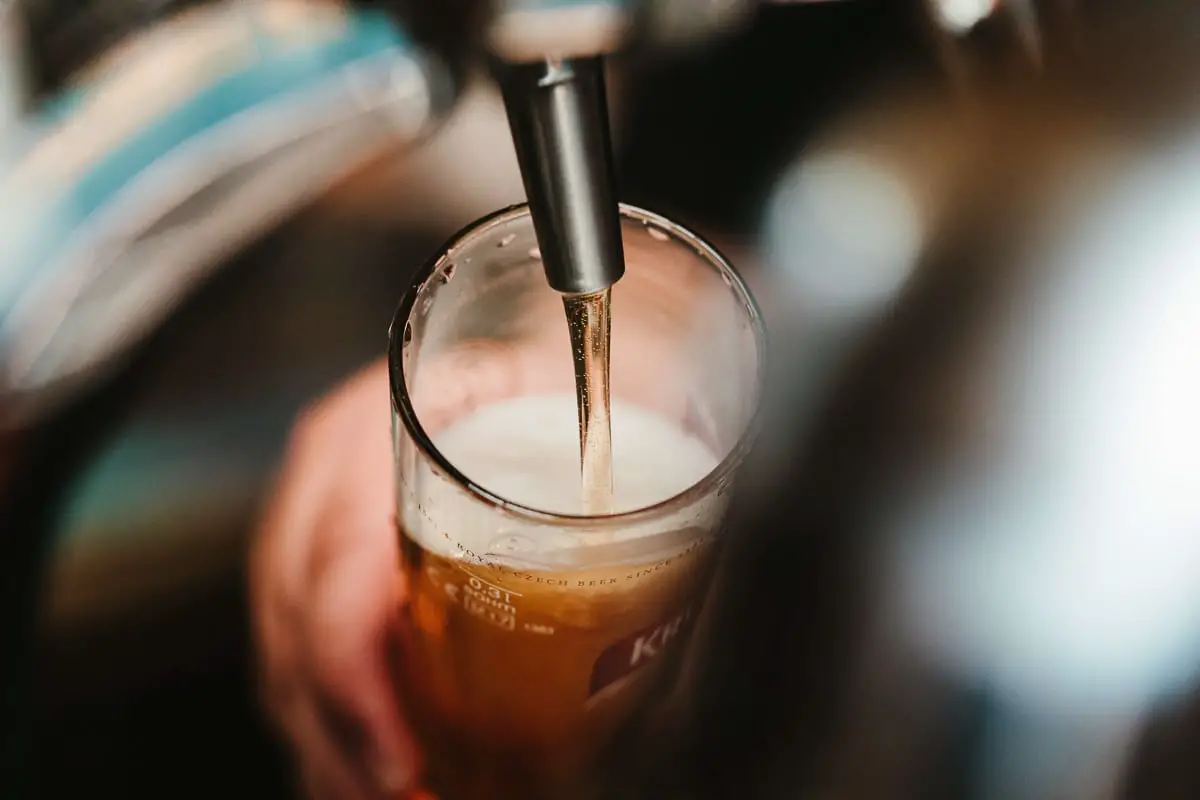 San Diego is home to over 130 craft breweries, making it the best place to let those beer bellies out and try some brews.
Even the locals can't keep up with every new brewery that pops up these days, though they'll certainly try.
One of the best ways to hop to each brew spot is to schedule a brewery tour; there are tons of companies that offer this service, and a lot include a free flight or pint along with the shuttled tour. Here's a San Diego brewery tour that's really focused on creating an educational but fun experience.
Stroll around La Jolla Cove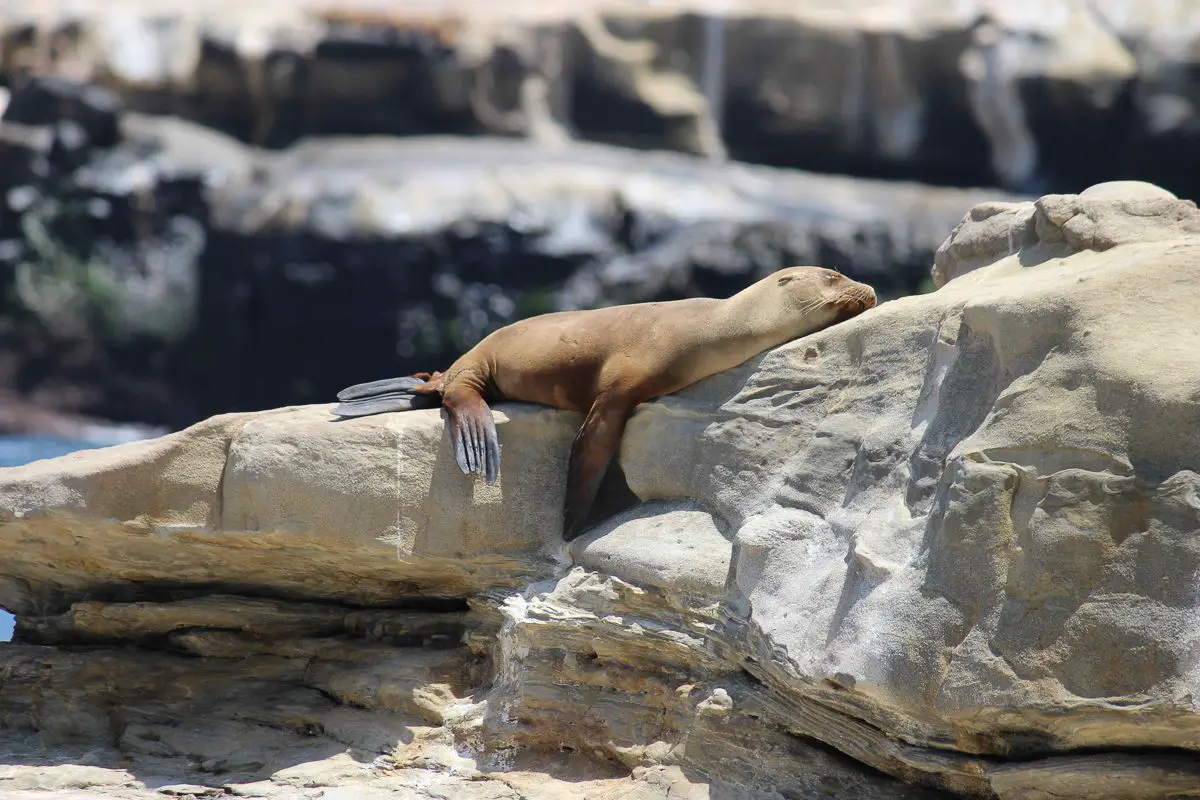 La Jolla Cove is a stretch of San Diego coastline that is broken up by cliffs on either side, making the cove feel tucked away and providing excellent clifftop views.
The cove is part of a marine reserve so you are almost guaranteed to see some incredible marine life any time of the year: sea lions, star fish, birds and the protected Garibaldi fish are present – sometimes all at once!
It also has the added benefit of being right next to swanky shops and foodie spots in downtown La Jolla, if you want to go somewhere nice after a day near the water.
Favourite local spots to check out on your San Diego itinerary
Looking for more local experiences for your San Diego itinerary? Here are some spots that locals love.
Sunset Cliffs
The name kinda gives it away but Sunset Cliffs is the perfect location to take in spectacular views of the Pacific Ocean at sunset, sitting on top of some of San Diego's rugged cliffs.
Sunset Cliffs has a small, but fun, little network of trails which are sandwiched between a quiet residential neighborhood and a few popular surfing beaches.
Blacks Beach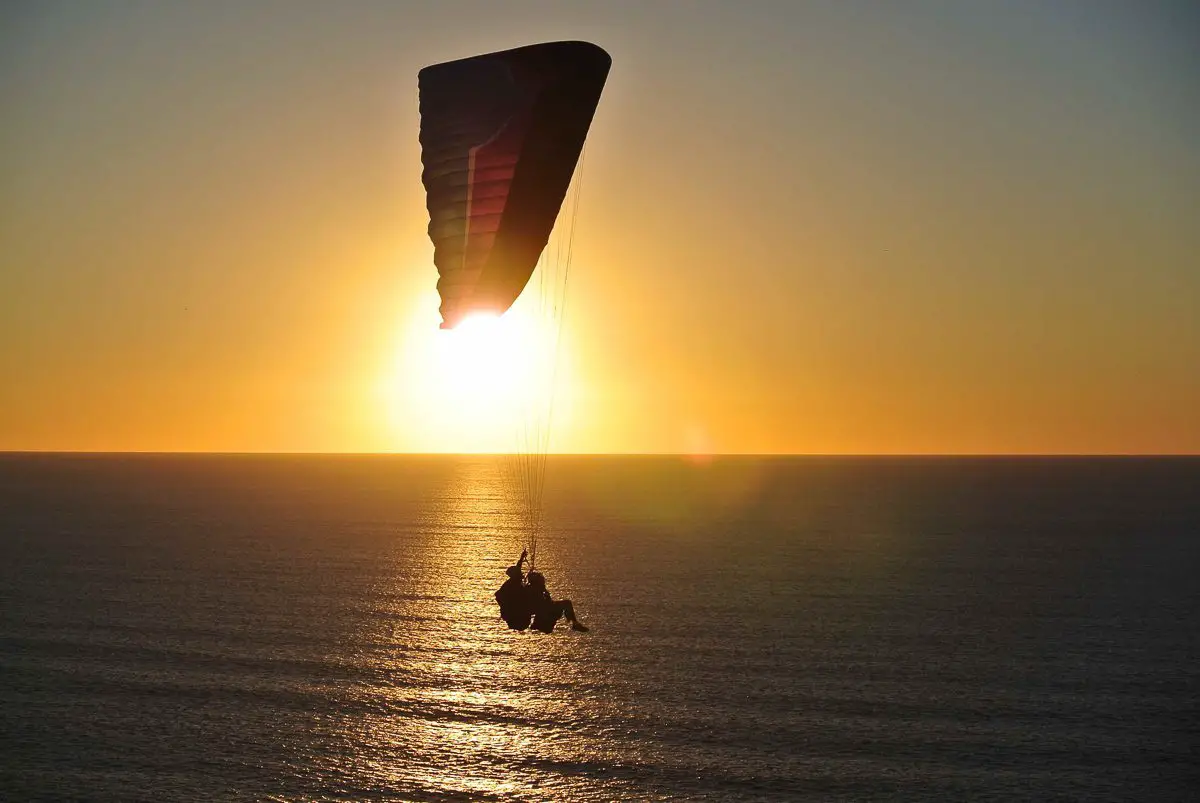 Speaking of surfing beaches, Blacks Beach is a favourite local surf spot along La Jolla Shores. The slightly treacherous and heart-pumping route down to the beach makes it a little more secluded than most beaches in town, providing some excellent space to sunbathe.
Heads up, though: sections of the beach are also a local nude beach so don't be surprised if you see some free birds out and about.
Tiki bars
San Diego is BIG on their tiki bars, so be sure to pack your Hawaiian shirt! Certainly no one can resist the sugary goodness of a boozy pineapple drink, complete with a cocktail umbrella.
One of the best places to immerse yourself in this San Diegan past-time is at Bali Hai, a local favourite known for its strong cocktails and amazing downtown views.
Where to eat in San Diego
The best place that really gets what breakfast means is The Cottage in downtown La Jolla. Their classic dishes like Mexicali Benedict or their cinnamon swirl pancakes will have you considering ordering seconds. It's a cute spot for breakfast or brunch, plus it's completely acceptable to round out your meal with a fresh mimosa.
Iron Pig Alehouse is a great place for a solid lunch special at a fair price. It is along the main strip that heads into downtown Pacific Beach, has a modern-casual vibe, and a selection of 15 beers for just $4 to pair with your meal.
It's hard to nail down just one dinner spot in San Diego because there are honestly so many.
If you're looking for the best taquerias in San Diego, I'd definitely recommend stopping by Oscars Mexican Seafood, Tacos El Gordo or Las Cuatro Milpas.
The best dessert that you'll find (by far) in San Diego is Extraordinary Desserts – one bite of their passionfruit cheesecake and you'll never want to leave.
Best San Diego nightlife
Gaslamp Quarter
You can't say you've visited San Diego without spending a night out in the Gaslamp Quarter. There are clubs, breweries, country bars, dive bars, rooftop bars, jazz bars, classy bars, gay bars, you name it, this is the best place to experience San Diego nightlife.
Kick up your boots and hop on the mechanical bull in the country bar Double Deuce!
The Gaslamp would certainly be the place to show off that out-on-the-town outfit you've been saving for a fun night out.
There are a couple of interesting night tours in the Gaslamp area: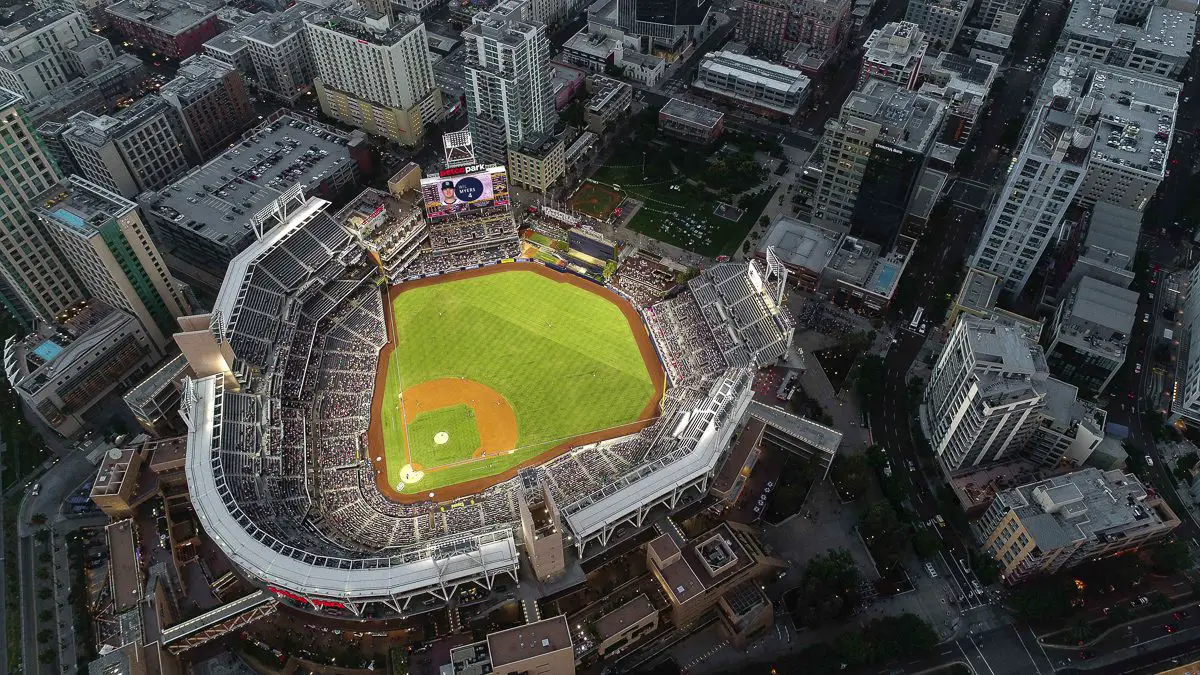 North Park
Looking for cool, themed, hipster bars? Head into San Diego's North Park district!
This neighbourhood has more of a casual vibe overall but there are oh-so-many gems if you're looking for a new night out experience.
One of my all-time faves is Seven Grand, which is the coolest whiskey bar you may ever set foot in.
Pacific Beach
Way casual beach vibes await you in Pacific Beach on any given night. This is the place where all the college kids go out for the cheap drinks and tacos (especially on Taco Tuesday!).
Late night eats – especially delicious and greasy Mexican food – are available nearly anywhere you go. Stroll up and down PB's oceanside streets all night long for a classic tequila-fueled San Diego night out experience.
Best areas to stay in San Diego
As long as you're relatively close to a central location, you really can't go wrong. Generally, you'll be able to find pretty inexpensive Airbnbs in the more beach-y locations, but spending some big bucks in the downtown area is fun to embody the high-roller lifestyle.
Here's a run-down of each neighbourhood:
Gaslamp: If you want to be right in the heart of historic downtown San Diego, this is the neighbourhood to stay in. There's a wide range of budget options in downtown, whether you're looking for an affordable party hostel or a swanky high-rise hotel.
Pacific Beach: Central location, right along the beach and in the center of PB nightlife. Great spot for a romantic getaway or a group trip with friends.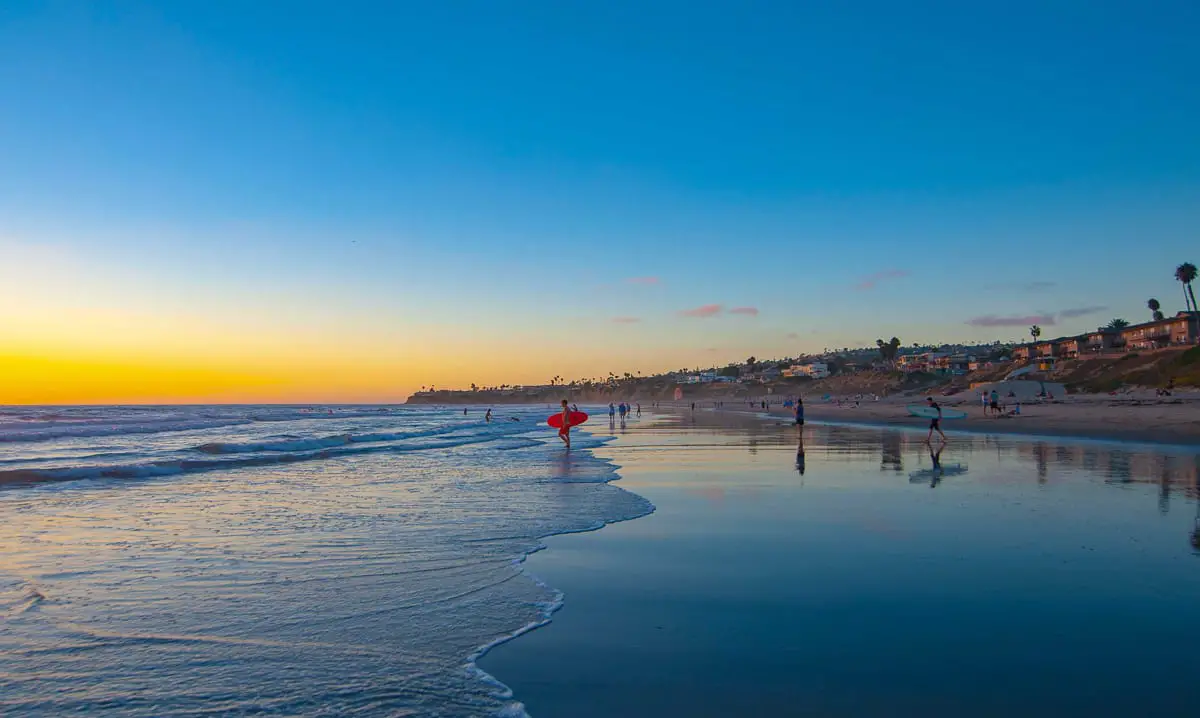 North Beach: The artsy and alternative neighbourhood that's known for its great coffee shops, music venues and brunch spots. If you're looking to indulge in the culture of San Diego and you're into design-friendly spaces (and good coffee) this is the place to be.
Ocean Beach: A neighbourhood that is full of hippies and skaters, Ocean Beach is seen as a bit rough by some. However, it's a great place to stay if you're a surfer or looking for that quintessential laidback San Diego lifestyle. The sunsets from the beach are phenomenal and shops here sell everything from bongs to kitschy souvenirs.
La Jolla: The only downside to La Jolla is that it's not super central and it's expensive. It's also not a great place to be based if you're wanting to experience the San Diego nightlife options because it's pretty far from most of the 'going out' neighbourhoods. However, it's one of the most beautiful parts of San Diego, and a great spot for families and those who are looking to spend a little more on their vacation in San Diego.
Compare rates for hotels in San Diego on Booking.com and HotelsCombined.
How to get around on your trip to San Diego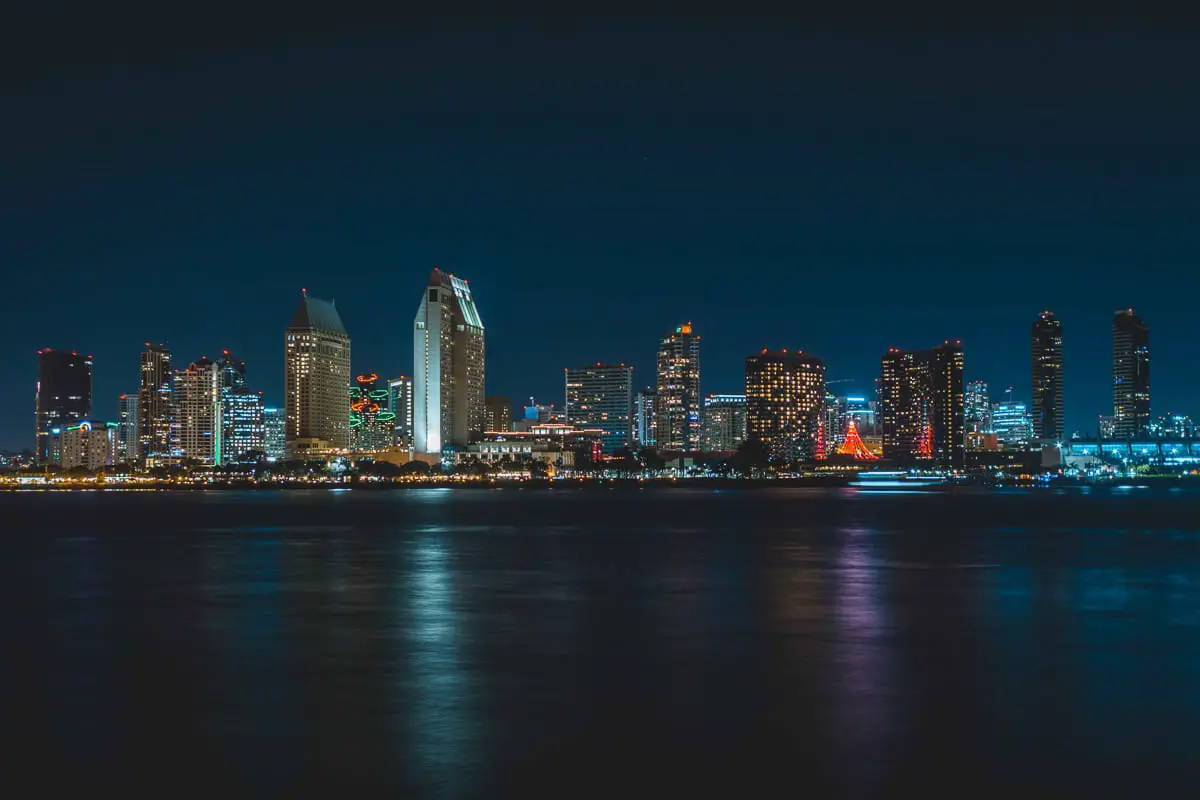 Being a classic Southern California city, San Diego is pretty expansive, so if you're planning on hitting a lot in one day, renting a car or calling a rideshare app is what you'll want to bank on. There's a fairly thorough bus system in the county. But it usually takes forever to get around on, so it's not something I'd recommend using for long distances (i.e. from La Jolla to downtown San Diego).
If you're planning on spending your day just in Pacific Beach or just in Gaslamp you can easily make your way on foot. Or, even more fun, on two wheels by renting a Cruiser bike (San Diego is pretty flat in most places).
There are other fun modes of transportation for your San Diego itinerary. Ferry, trolley, or sailboat are other options depending on where you are in the city!
About the author
Mimi McFadden is a travel blogger and freelance writer. Originally from California, she has been slowly travelling the world since 2013. When she's not writing, you can probably find her sipping on a pint of craft beer, chasing waterfalls, or planning her next adventure in a foreign land.
After living abroad for five years in Australia, New Zealand, Thailand, Greece and Portugal she has finally found a home in San Francisco, California. You can find her on Instagram, Facebook and her blog, The Atlas Heart.
Have you visited San Diego? Leave your tips for an amazing San Diego itinerary in the comments below!
Looking for more USA city break ideas? You might like these articles!
USA TRIP ESSENTIALS
Book flights to and around the USA online with Skyscanner or Kayak. I usually compare flights on the two sites to find the best deals.
Find a great hotel in the USA. Check prices on Booking.com and HotelsCombined online.
Check out the huge range of day tours throughout the USA on GetYourGuide or Viator. There's something for everyone.
A copy of the Lonely Planet guide to the USA will be handy.
One thing I always purchase is travel insurance. World Nomads offers simple and flexible travel insurance. Buy at home or while traveling and claim online from anywhere in the world.
This post was first written in May 2019, and was updated in June 2020 and January 2023.
PIN IT FOR LATER: