Motor City. Hitsville, USA. City of Trees. All these are names that have been given to Detroit, Michigan at one time or another. But the most poignant moniker these days? America's Comeback City. There's no doubt that this city is experiencing a revival and is bursting with new energy. Sadly, I haven't spent a weekend in Detroit yet, so I've asked travel blogger Katie to share her thoughts on the best things to do in Detroit, beyond the touristy sites. So, what are you waiting for? Get to Detroit now. Like, right now.
Over to you, Katie!
Visit Detroit: A city in revival
The first question people asked me when I told them I moved to Detroit from California was "why would you move here?!" I remember thinking that very same thing on my first trip to Detroit, Michigan. I was visiting on a work trip in the middle of winter, and I thought to myself "how could people live here?" Just one short year later, I was moving into my first Detroit apartment.
During my six years of living in Detroit, I've watched the city grow, change and develop. It's no longer a place to question visiting.
This is a city where small businesses can begin and grow. It's a city where artists can display their work, whether that's on the side of a vacant building or in a museum. It's a city where you can eat a Coney dog in the afternoon and then dine in an award-winning restaurant in the evening.
Yes, there are still many aspects of Detroit that need sorting out. But it is a city you should see for yourself.
And here's my Detroit travel guide, created from my personal experiences living here.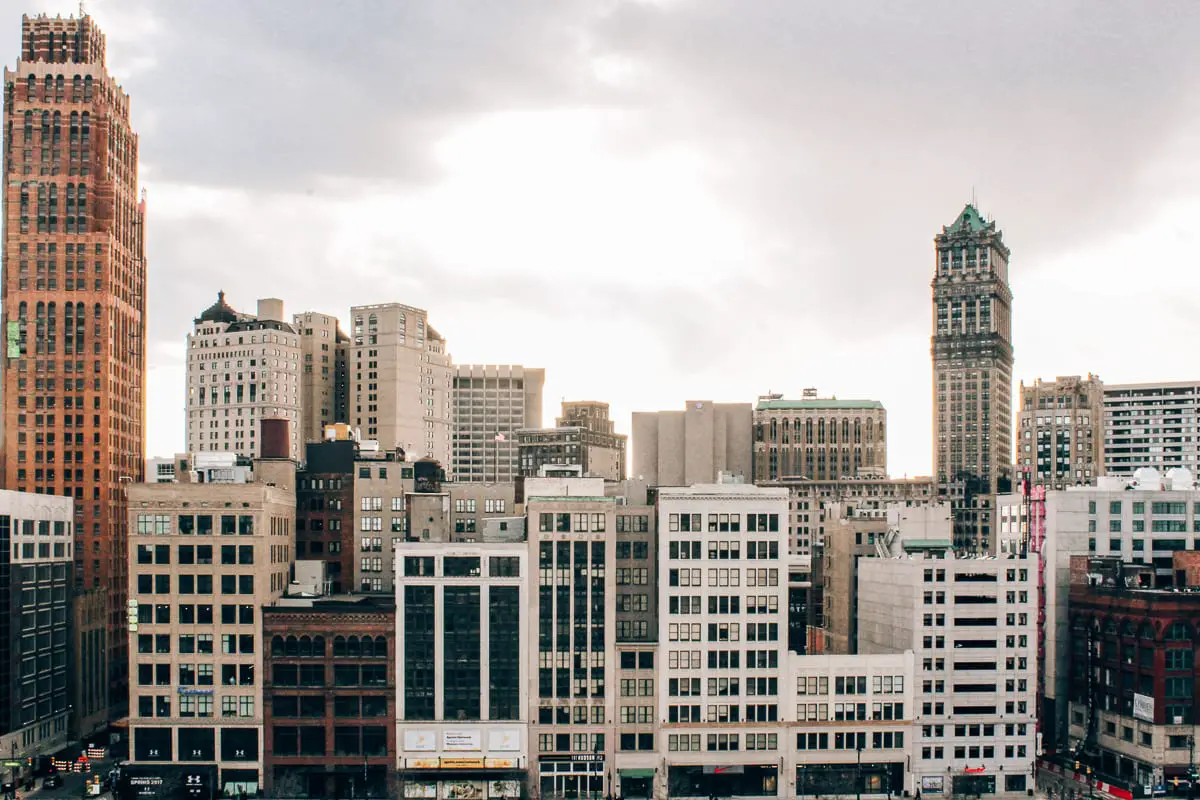 Get your Schvitz on
Somewhere that you'll rarely find on a list of the best Detroit attractions, but somewhere you should definitely add to your itinerary is The Schvitz Health Club. It opened in the 1930s by the Russian mob and swingers used it on the weekends to do their thing.
But forget its sordid past. Now under new ownership, this bathhouse located in the North End of Detroit is the perfect place to relax. There are women only, men only, and mixed bathing hours. It costs $40 for the day and, in addition to the sauna, steam room and cold plunge pool, they offer a la carte spa services including massages and facials. You'll emerge feeling brand new!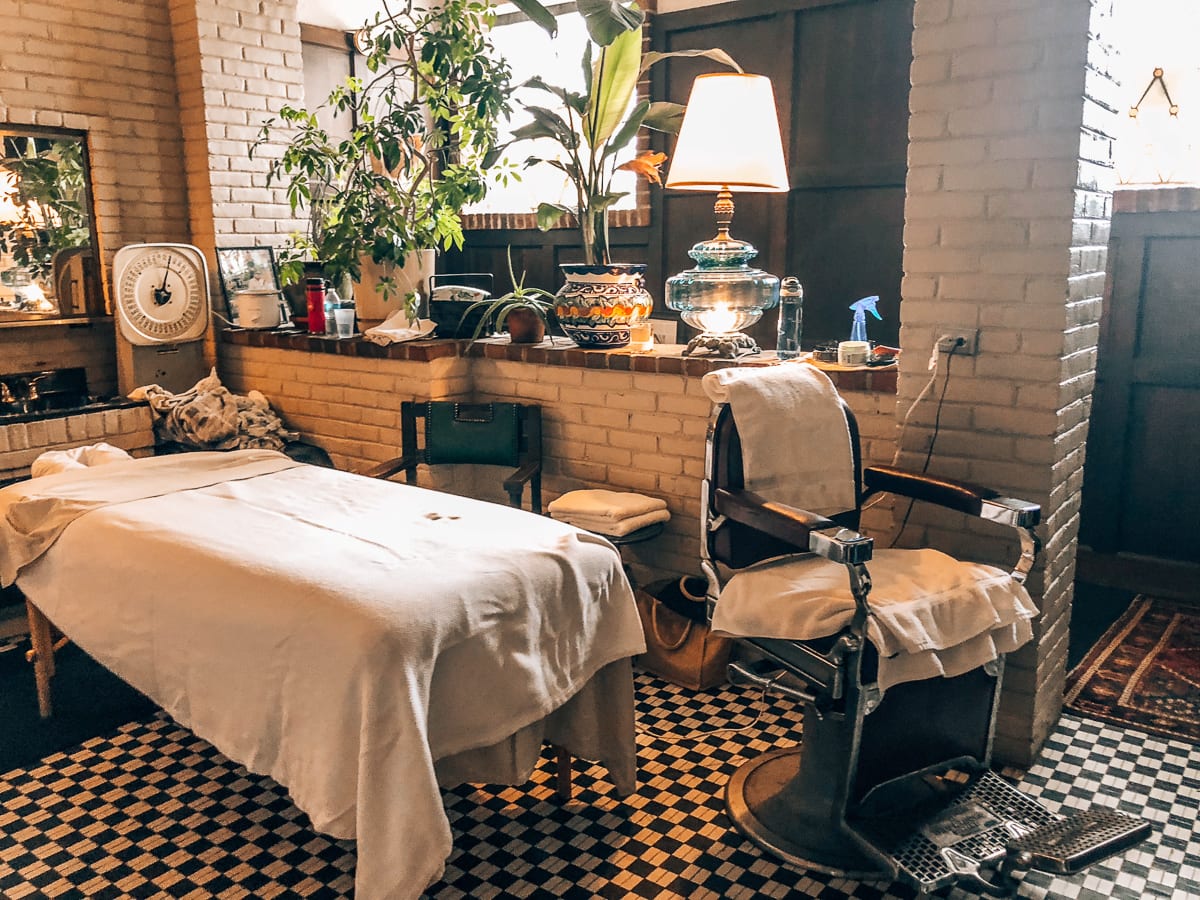 Sing at Hitsville USA
I had no idea what to expect when I took my Dad to the Motown Museum during one of his visits in my first year of living in Detroit. We were the only two people on the tour. Our tour guide was supposedly related to Stevie Wonder, which I believed as he sang for us underneath a hole in the ceiling that was used to get the proper acoustics for various songs.
Many music legends have recorded in the studio, including The Jackson 5, Stevie Wonder, Diana Ross, The Four Tops, Smokey Robinson, and the list goes on. You even get a taste of recording life when you get to sing a song at the end of the tour. A must-add to your Detroit itinerary!
Insider's tip: Down the street is Northern Lights Lounge, a chill bar with a great patio, food, and drink. Get the nachos.
Admire the architecture
I don't know much about architecture, but I do know that the buildings in Detroit are stunning. Drive or walk along Woodward Avenue in downtown Detroit and see for yourself. Start at the Joe Louis Fist Statue on Jefferson and Woodward. Go inside the Guardian building and look up at the ceiling. In any of the buildings you enter, always look up. I love the tin ceiling tiles in these buildings.
As you pass through Campus Martius you'll now see a Nike Outlet store, a Shinola hotel, a Madewell and a Lululemon. When I first moved Downtown, there was a strip club where a Pure Barre now stands. I remember when that strip club burned down one night. I feel like I keep getting nostalgic about what used to be in Detroit. But it's amazing to see just how quickly this city changed. I am grateful that these beautiful buildings that once stood vacant on streets it wasn't safe to walk down are being restored and put to use!
Book this Detroit architecture tour to learn more about the changes the city has gone through. You'll even get access to buildings that aren't usually open to the public!
Insider's tip: Across from Pure Barre a speakeasy still stands, Cafe d'Mongos. A lovely lady with white hair will check your ID before you slide into leather booths and order yourself a Bee's Knees. This place is not to be missed and is a true Detroit hidden gem.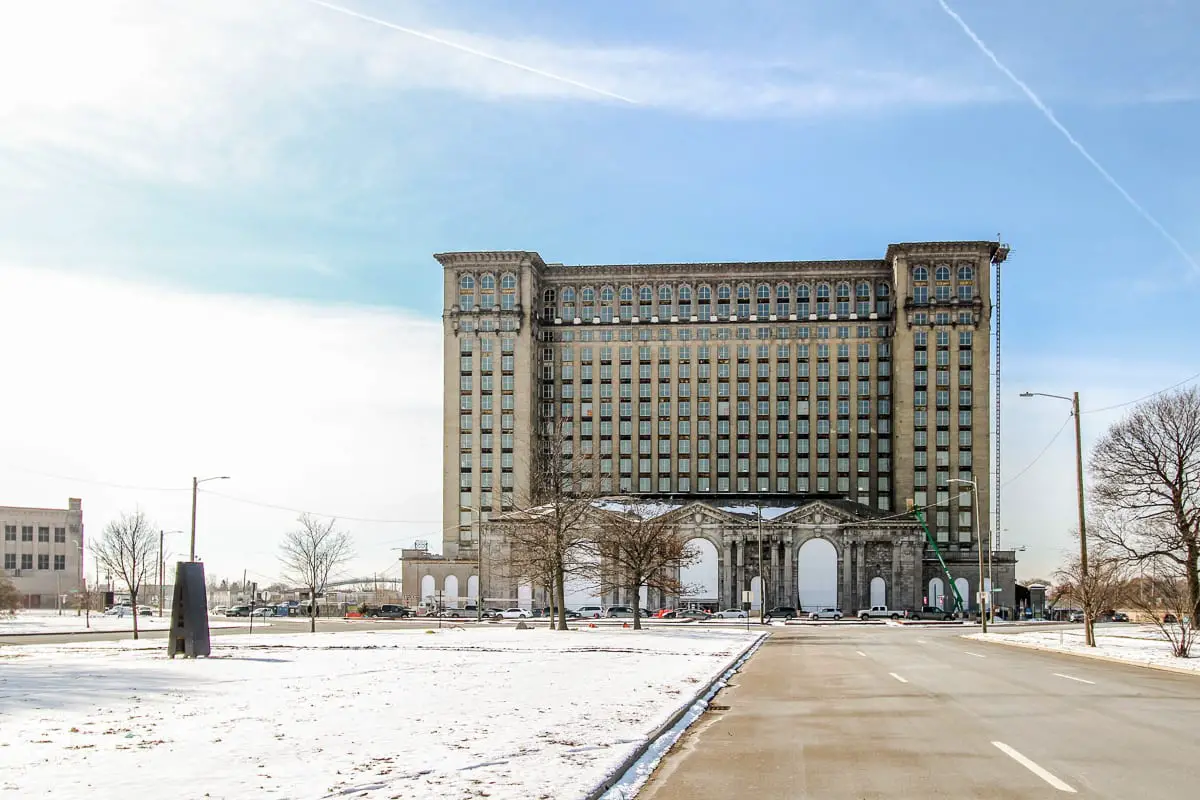 Dine at award-winning restaurants
The farm-to-table movement is alive and well in Detroit. Over the past few years, award-winning restaurants have popped up throughout the city.
In the Midtown neighborhood is Selden Standard. On a beautiful summer day you can dine in the back patio or in the winter grab a seat overlooking the wood fire oven. The menu changes regularly, so check in advance, but the ragù is spot on. They also have a great weekend brunch.
Also try Mabel Gray Kitchen. This is where I had my first prix fixe dinner experience and it was spectacular. This restaurant is small, so reservations are necessary and it's usually booked out.
Insider's tip: It can be difficult to get reservations at these restaurants. Make sure you plan ahead for your weekend in Detroit, because your chances of a walk-in table are low. Be prepared for a wait.
Dine (and drink) at hole-in-the-wall places
Just because a place hasn't won an award doesn't mean that you shouldn't eat there! There are still some hole-in-the-wall places that serve up excellent food and drink in Detroit. You may not get a super fancy cocktail, but if you can drink a beer or handle a Jameson and Vernors (Detroit's ginger ale), you're set.
In Midtown, my favourite neighbourhood bar is the Bronx Bar. It has a college hang out vibe, but on a summer's day its patio is filled with people enjoying the warmth and a drink. They also have an excellent burger. Order at the bar, they'll bring it to you.
A tradition in Detroit is deciding which Coney dog restaurant you will align yourself with – Lafayette or American. They're located next to each other on Michigan Avenue and there are special ways to order your Coney depending on what you'd like to top it with. I align myself with Lafayette, but you decide for yourself!
A great diner-style breakfast is Honest John's, but this spot is actually open all day long. In the morning you'll find nurses finishing up their night shift with a beer and breakfast. And at night you'll find college kids and others having a good time. Their omelettes are fantastic!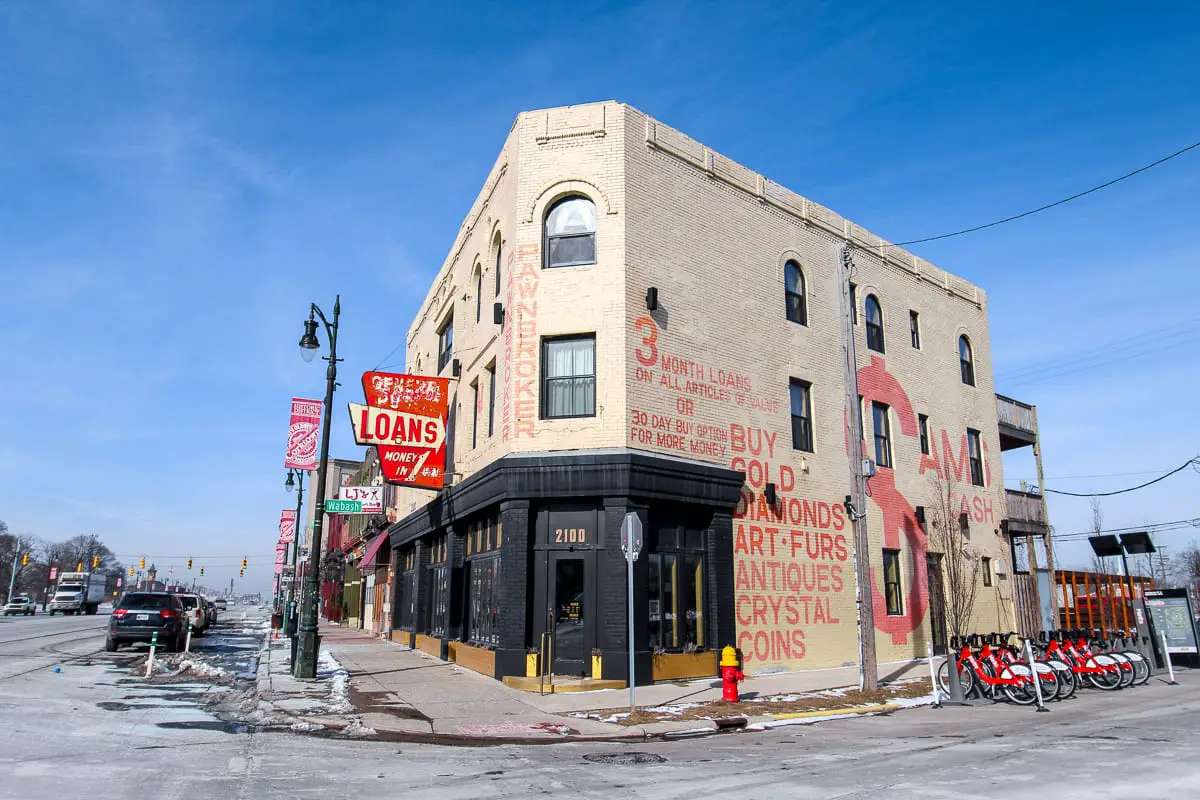 Visit Eastern Market
Eastern Market is one of the largest and oldest outdoor markets in the United States. It's open year-round, although in the winter there are fewer stalls and reduced hours.
You can come to Eastern Market for all of the produce you need to make a delicious farm-to-table meal of your own. Take your pick of which day you visit the market during your weekend in Detroit: the market is predominantly a food market on Saturdays, while on Sundays you'll find more local crafts stalls. Besides the fresh food, there are a number of local shops to explore on various side streets such as Devries & Co, Rocky's and Detroit vs Everybody.
Insider's tip: Wander the side streets of Eastern Market to discover beautiful wall art from the annual Murals in the Market event where street artists come to paint the walls of Eastern Market.
Rent a bike and ride along the Riverfront
Even if you've only got 48 hours in Detroit, consider renting a bike and riding along the Detroit riverfront. Here, you'll see the GM towers as well as across the border into Canada. You can also ride up along the Dequindre Cut to see more street art until you arrive at Eastern Market. If you're feeling super adventurous and energetic, you can ride to Belle Isle.
Insider's tip: You can rent a bike from Wheelhouse Detroit located on the Riverfront or use MoGo.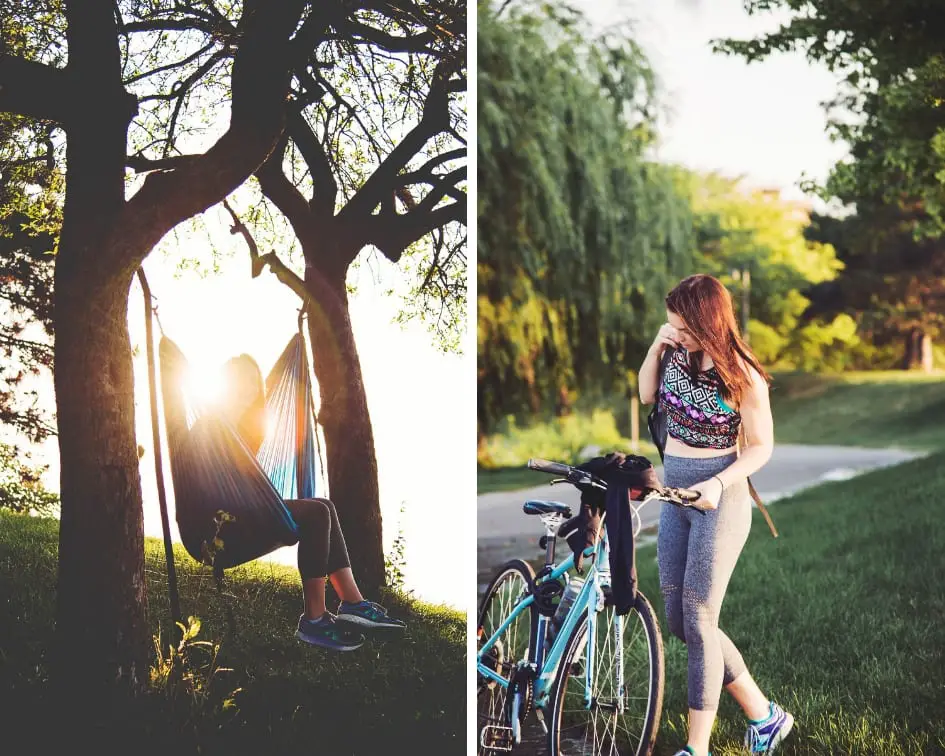 Relax on Belle Isle
Belle Isle is an island, designed by the same architect as Central Park, in the middle of the Detroit River. When I first moved to Detroit, it was considered incredibly unsafe to go to Belle Isle. Again, times have changed.
On Belle Isle there's a conservatory, an aquarium and a small golf course to fill your time. But the best thing about this island is the little hipster beach. On a hot summer's day, this beach is one of the best places to visit in Detroit to relax and cool off in the river. There are many concerts and other events, like Formula One racing, held on Belle Isle throughout the year.
Insider's tip: Sunsets from Belle Isle are outstanding. Head to sunset point to take in the colours behind the Motor City. It's a lovely way to end a weekend in Detroit.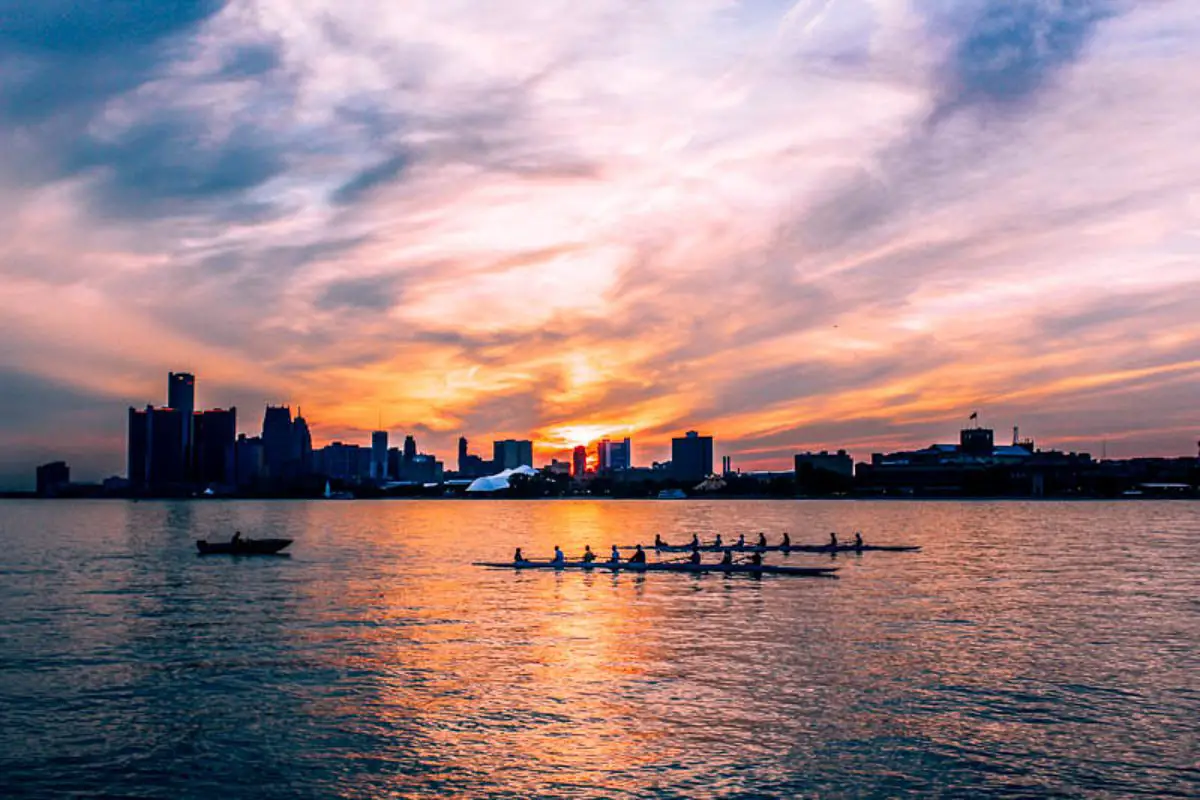 Go fowling
Fowling is a one of the most unique Detroit activities, and makes for a fun date night or competitive group outing. You can find it inside a former warehouse in Hamtramck and it's become an incredibly popular activity.
Fowling is like a combination of bowling, football and corn hole. On either side of a lane is a platform with large bowling pins. The object of the game is to throw a football/rugby ball at your opponent's pins and knock them down before they knock yours down. Of course, footballs from neighbouring participants that knock your pins down count, so play good defense! This is all made more enjoyable by their fully stocked bar and live music on the weekends. But bring your own food!
Where to eat in Detroit
Detroit has amazing food. From pizza to boozy brunches, to those award-winning establishments, the food of Detroit deserves an entire post in itself. You can squeeze plenty of meals into a weekend in Detroit, and here are some of my favourites.
The best bakeries in Detroit
Avalon (get the JAB or Date Bar)
Sister Pie
The best brunch in Detroit
The Hudson Cafe
Dime Store
Folk
Bobcat Bonnie's
Brooklyn Street Local
Rose's Fine Food
Where to eat lunch in Detroit
Mudgie's Deli
Xochimilco
Johnny Noodle King
Stache International
Where to eat dinner in Detroit
Grey Ghost (get the burger)
Republic (get the charcuterie)
Chartreuse (get the twice-cooked egg)
The best pizza in Detroit
Supino's Pizzeria (get the Bismark)
Pie Sci
Niki's
Motor City Brewing Works
Tasty vegan / vegetarian food in Detroit
Seva
Detroit Vegan Soul
Beyond Juicery + Eatery
The best beer joints in Detroit
Motor City Brewing Works
Jolly Pumpkin
Batch
Brew Detroit
Best cocktail bars in Detroit
Sugar House
Two James Spirits
The Skip
The best coffee shops in Detroit
Honestly, I've never had a cup of coffee in my life. But I love coffee shops and usually get a matcha latte, if it's on the menu, or a chai latte. That being said, Detroit is a coffee aficionado's paradise. From Great Lakes Coffee in Midtown and Germack in Eastern Market, there's something for every coffee lover.
Insider's tip: I love the cozy vibe of the Bottom Line Coffee House located in Midtown and my favorite spot for tea is Socratea, also in Midtown.
Where to stay in Detroit
Neighbourhoods that came up quite frequently in this post are Corktown, Midtown, and Downtown. I would suggest staying in any one of those three neighborhoods during your weekend in Detroit.
In Corktown, there is a newly renovated boutique hotel called Trumbull & Porter. There really aren't any hotel options in Midtown. Downtown is where you'll find the majority of hotels and many of those old buildings have been renovated into boutique hotels, such as the Shinola Hotel.
Check out hotels in Detroit on Booking.com or HotelsCombined.
How to get around on your weekend in Detroit
Detroit is the Motor City. So it won't be a surprise to find that cars are very helpful for getting around. Although, if you don't want to rent a car, Uber and Lyft are of course available. There are bike (MoGo) and scooter rentals (Bird and Lime) throughout the city if you only need to go a short distance.
There's also the new Q-Line which is a light rail that runs from Downtown to New Center.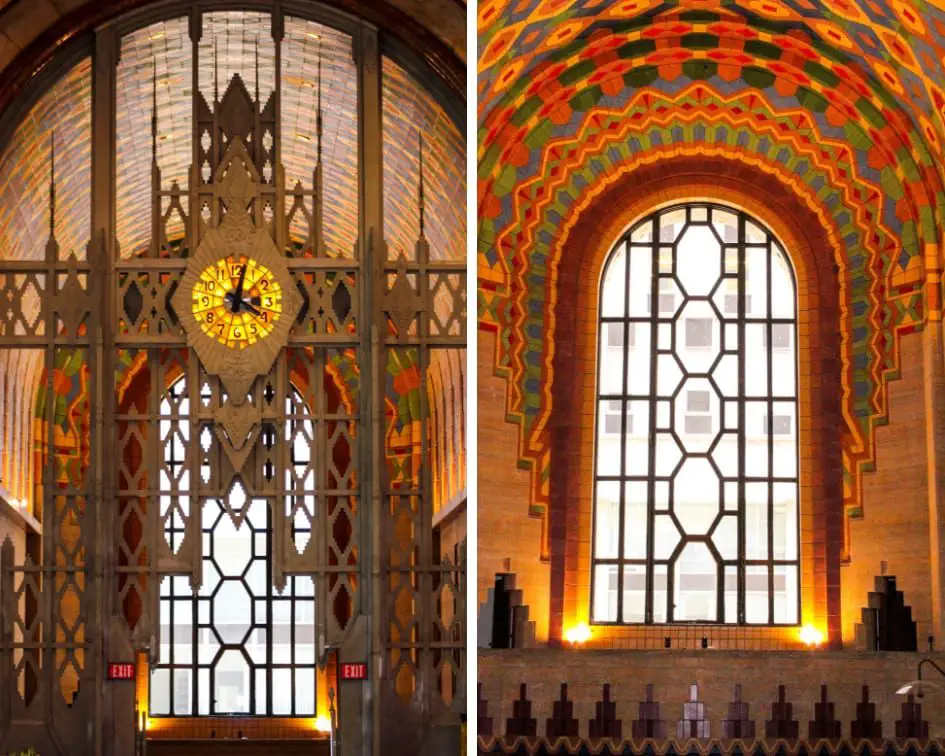 About the author
Katie Minahan is the creator of the solo female travel blog Just Chasing Sunsets. After a transformative first solo trip to Ireland she decided to make a career change. When she turned 30 she quit her job to pursue a year of long-term travel. In that time she traveled in South America and Europe, returning to Ireland two more times. She is currently working to save up and hit the road again, likely to Asia this time!
Through her blog, Katie hopes to inspire women to travel the world, fearlessly. You can find her on Pinterest, Facebook, and Instagram.
If you've been, what are your favourite things to do on a weekend in Detroit? Leave your tips in the comments below!
This post was published in May 2019, and updated in July 2020 and January 2023.
PIN IT FOR LATER: