BBQ. Big hair. The eponymous TV show. Cowboys (the football team and men on horses). Oil. Is that what comes to mind when you first think of Dallas? Well, if you're planning a weekend trip to Dallas, prepare to be surprised – it's so much more than this.
Yes, some of the Texan stereotypes apply, but the United States' 9th largest city is brimming with culture (yes, really), fabulous restaurants and friendly people (that Southern charm is for real, y'all).
After living in Dallas for more than two years, I've spent a lot of time exploring its sights and tasting its food. Here, I've pulled together an itinerary for the perfect 48 hours in Dallas weekend getaway. It's not often you explore the place you live through the eyes of a visitor, so it was fun to put together this guide to the best things to do in Dallas – it's exactly what I tell people to do when they visit Dallas to see me!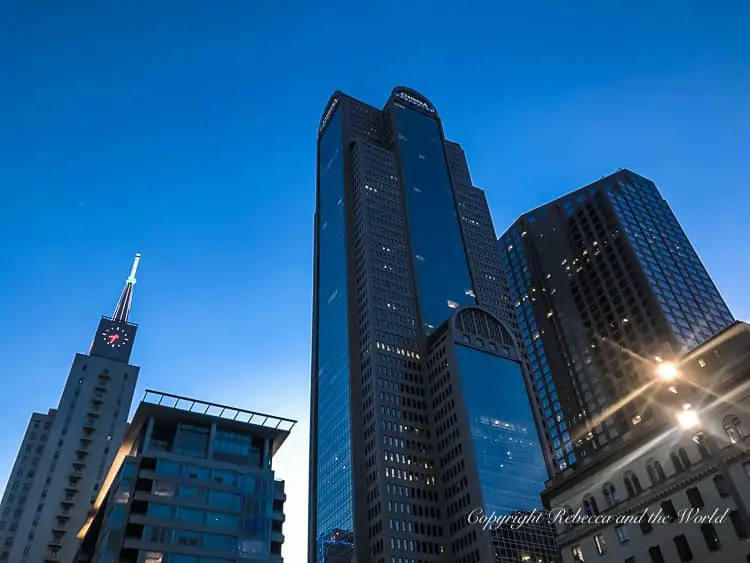 This blog post may contain affiliate links, meaning if you book or buy something through one of these links, I may earn a small commission (at no extra cost to you).
Map of Dallas
You can see everything I've listed in this blog post on this map, so you can figure out distances and the best place to stay in Dallas to suit your interests.
48 hours in Dallas
Friday night
Catch happy hour at Parliament (2418 Allen St), an intimate wood-panelled and leather-clad bar in Uptown. Happy hour is 5 to 8 p.m. Tuesday through Saturday (all day Monday) and the extensive list of cocktails are priced between $6 and $9. Plus, happy hour is on any time it rains!
Follow it up with dinner at Sixty Vines (500 Crescent Court), a huge, airy restaurant with dozens of wines on tap. This restaurant seems to be buzzing every night of the week. The menu features locally sourced ingredients and has a farm-to-table feel about it (plus, heaps of wine). Try the whole head of roasted cauliflower, you won't be disappointed.
If you're after an cocktail to end the night, try The Tipsy Alchemist (2101 Cedar Springs Rd) or Happiest Hour (2616 Olive St).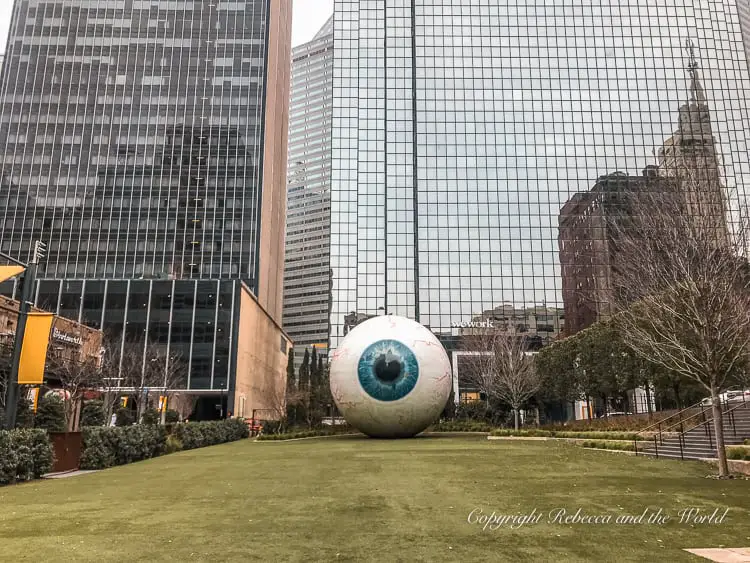 Saturday
Start your Dallas weekend the way every respectable Dallasite does – with brunch. Dallas knows how to do brunch better than any U.S. city I've ever visited, and the options are plentiful and ever-evolving.
Over Easy (1914 Commerce St), located in the stylish Statler Hotel, is a retro-cool diner-style restaurant in the heart of downtown Dallas. The pancakes are a must – I don't think I've ever eaten fluffier flapjacks in my life.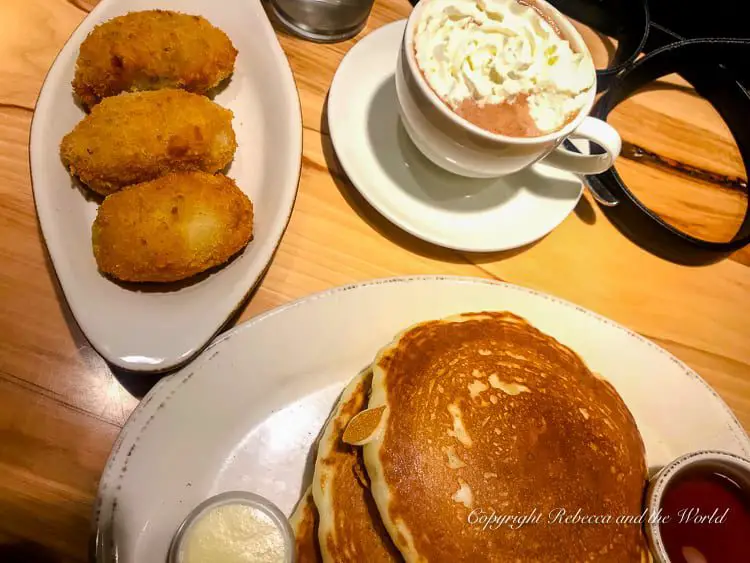 Grab a coffee to go from the window of Otto's (1321 Commerce St), a cute little coffee shop and bakery in the Adolphus Hotel.
It's now time explore the culture of Dallas. You might be surprised to learn that Dallas has the largest contiguous urban arts district in the country. The Dallas Arts District spans 19 blocks and is filled with museums.
Visit one or two of the museums in Dallas, including the Dallas Museum of Art (1717 N Harwood St) or, if you have kids (or are young at heart), the Perot Museum of Nature and Science (2201 N Field St). My favourite is the Nasher Sculpture Center (2001 Flora St), which takes some of its art outside in the sculpture garden.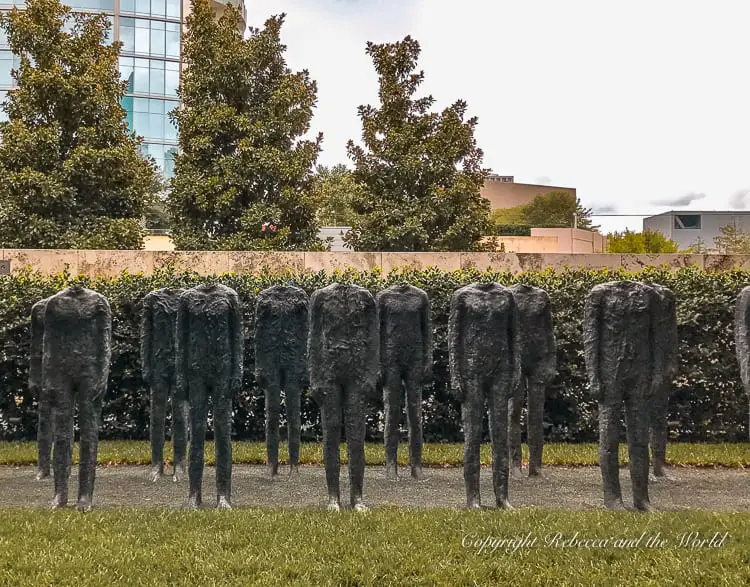 For lunch, wander across to the food trucks at Klyde Warren Park, a 5.2-acre public park built over a freeway. Every day the park is lined with food trucks serving Vietnamese food, BBQ, Cajun bites and even lobster rolls.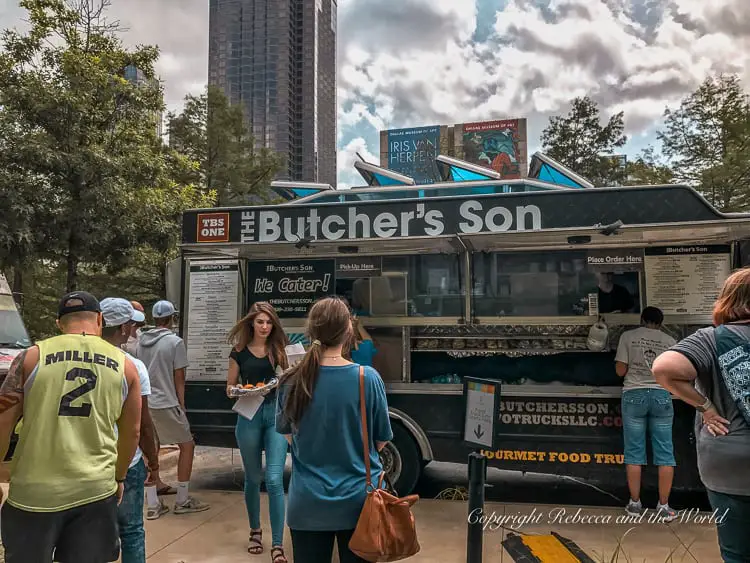 Now, head over to Elm Street where one of the most shocking moments in U.S. history took place. The Sixth Floor Museum is all about the assassination of John F. Kennedy. You can get an audio guide that explains the Kennedy's visit to Texas, the lead up to JFK's assassination and what followed. Outside, a white cross on the road marks the exact spot where he was killed. This is one of the most popular Dallas attractions, and you'll always see plenty of people milling about here (including a few people sharing their conspiracy theories!).
Later in the afternoon, take an Uber over to ultra-hip Deep Ellum. Spend some time finding and photographing the dozens of murals that grace the walls of buildings in the neighbourhood. Deep Ellum is a bit gritty but also very trendy, and is one of my favourite neighbourhoods in Dallas. If you're only in Dallas for a weekend, this is a must-visit area.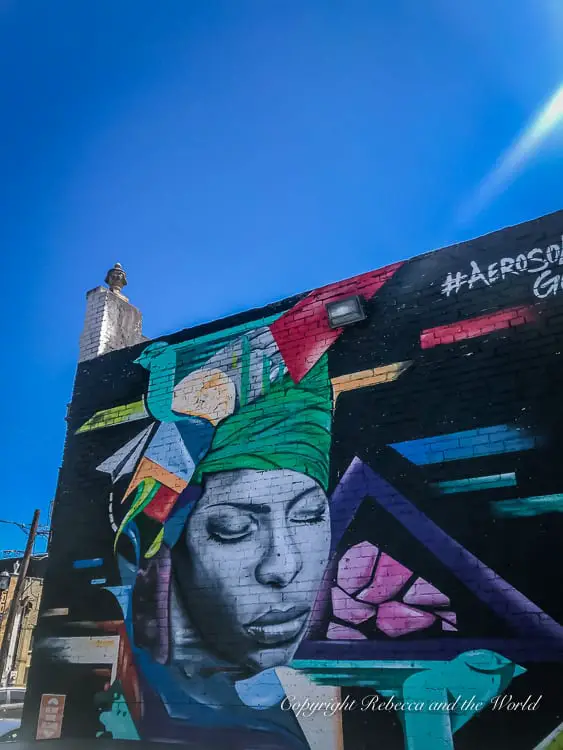 There are plenty of options for dinner in Deep Ellum. No weekend getaway in Dallas is complete without some Texan BBQ. Pecan Lodge (2702 Main St) is a BBQ joint that regularly tops the list of the best restaurants in Dallas. The lines are long but move quickly.
At Stirr (2803 Main St) you'll be among the trendy people; grab a table on the rooftop for great Dallas views. Niwa Japanese Barbecue (2939 Main St) is a yakiniku restaurant where you cook your own food at your table. Or try Harlowe MXM (2823 Main St) for yummy food and cocktails. If Tex Mex is what you're in the mood for, Pepe's and Mito's is an unpretentious spot (2911 Elm St).
One of my favourite things to do in Dallas at night is explore Deep Ellum. For some honky tonk, dance the night away at Adair's Saloon (2624 Commerce St).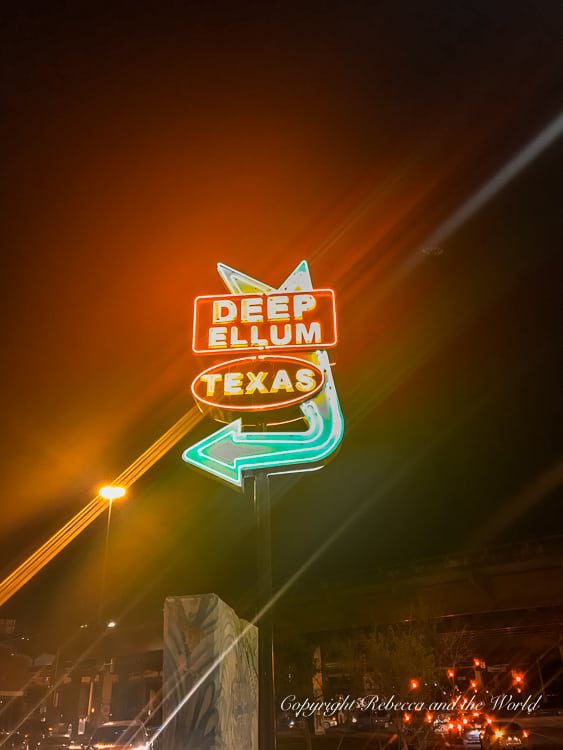 If after all that you're still standing, the cocktails at High and Tight Barbershop (2701 Main St), a "secret" bar behind – you guessed it – a barbershop, are killer. Depending on when you go, there could even be some live music or a DJ.
Sunday
I don't drink coffee (crazy, I know!) but I know many people like to start the day with a caffeine hit, so try LDU (2650 N Fitzhugh Ave). I know we're in Texas, but this Australian-run place makes the best coffee in Dallas (according to my coffee-drinking husband). While my husband is ordering coffee, I'm ordering the divine toasted banana bread. They've got four stores in total, so you can pick whichever is closest to you.
You've now eaten and drunk a lot (but isn't that what you do on weekend getaways?). If you're feeling up for it, walk off last night's decadence on the Katy Trail, a 3.5-mile trail built on an old railroad line (does that make it Dallas's version of the New York High Line?). White Rock Lake is another great spot for walking or biking.
Take a look at my Dallas brunch list and find something else to suit your tastes (or cure your hangover), before heading over to the Dallas Farmers Market.
At The Shed you'll find vendors selling fresh fruits and vegetables, meat, cheese and eggs, while at The Market you can sample macaroons, cheese from my favourite cheese monger, Scardello, or fresh seafood from Rex's Seafood and Market.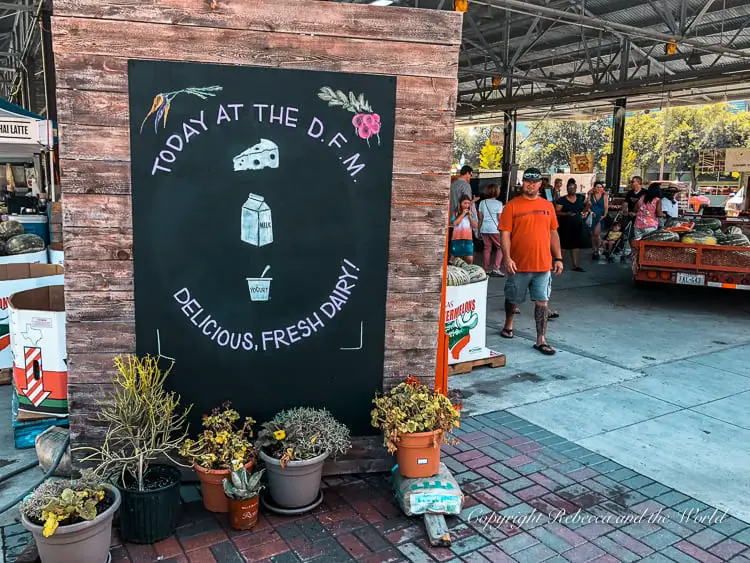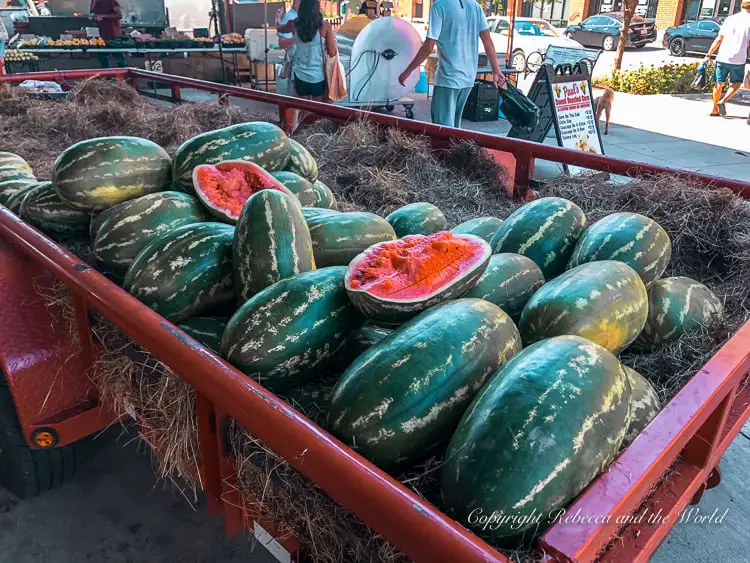 Take an Uber to Bishop Arts District, a neighbourhood that is rapidly changing and growing. There are so many cute shops to explore around here. Wild Detectives (314 W Eighth St) has a great selection of books, Society by Jackson Vaughn (403 N Bishop Ave) sells divine-smelling candles and We Are 1976 (313 N Bishop Ave) has beautiful stationery and prints.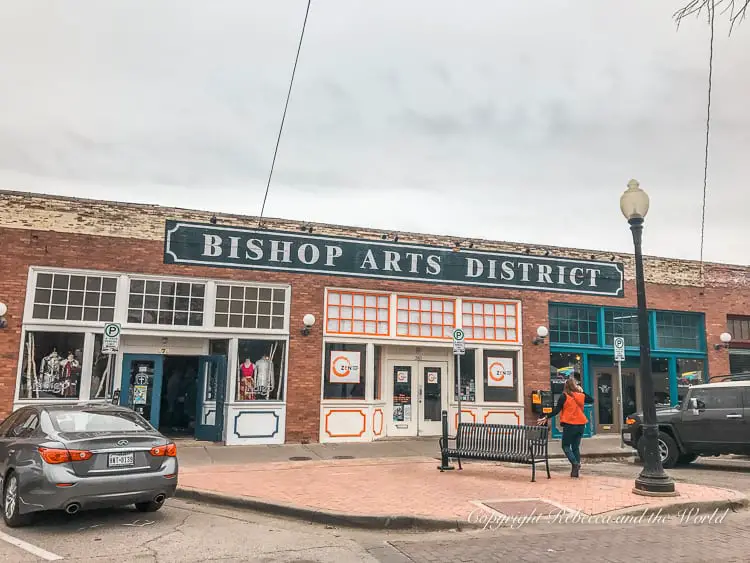 If you didn't have BBQ for dinner last night, grab some brisket and ribs for lunch at Lockhart Smokehouse (400 W Davis St). If you're barbecued out, try Oddfellows (316 W 7th St).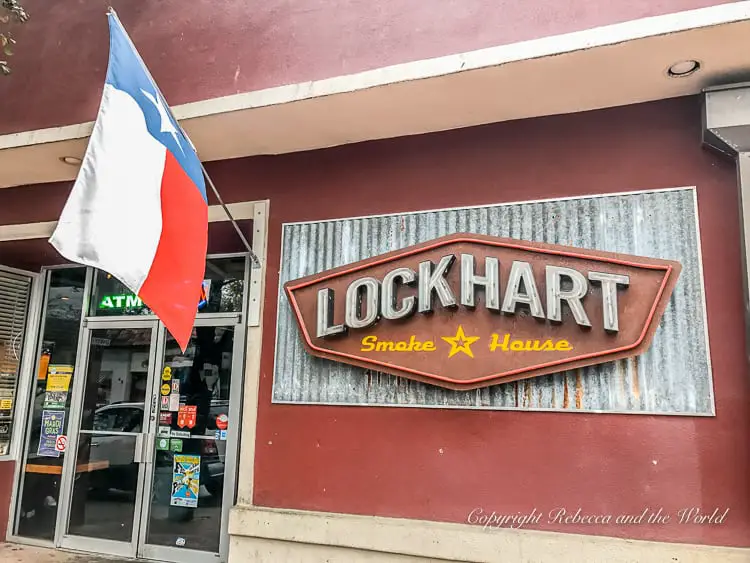 Whichever you choose, make sure to save room for a slice of pie from Emporium Pies (314 N Bishop Ave). There's only ever a handful of flavours of pie – but you'll still have trouble deciding.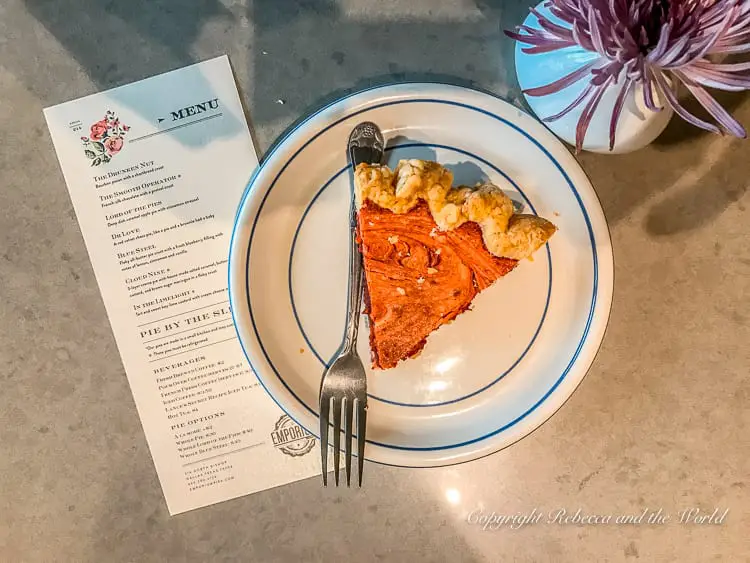 Bishop Arts Cider Company (509 N Bishop Ave) is a great place to try a flight of the locally made ciders.
To end your weekend trip to Dallas, make your way over to Lower Greenville – my old 'hood! This area used to be fairly dodgy, but is now the place to be seen. Restaurants and bars line Greenville Ave and the sidewalks are always filled with people regardless of the time or the day.
For a drink before dinner, try the Truck Yard (5624 Sears St) where you'll meet plenty of people on the long communal tables plonked down among the eclectic items decorating the outdoor area. If you're after something a little classier, Leela's (1914 Greenville Ave) is a gorgeous wine bar (that also serves up a mean charcuterie plate – but save room for dinner!).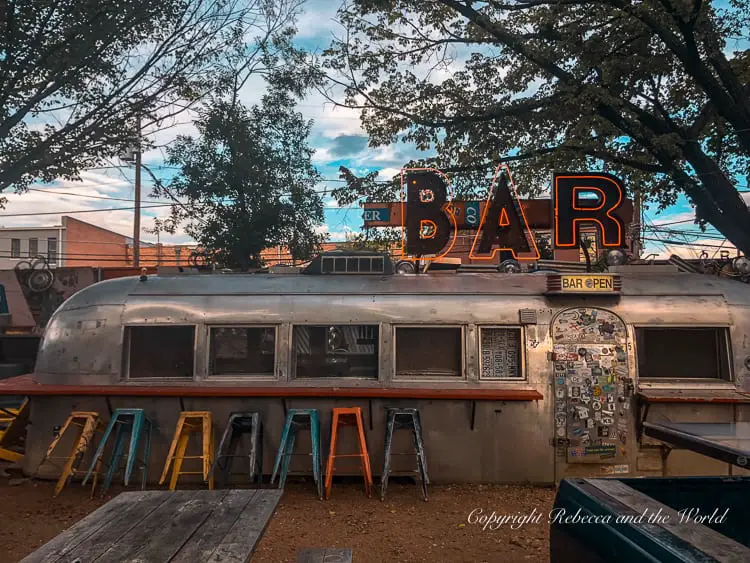 For dinner, grab a table on the rooftop of HG Sply Co (2008 Greenville Ave) for bar snacks or try the healthy proteins downstairs. This is the first place I ever visited in Dallas and the reason why we wanted to move to this neighbourhood.
I also love Wabi House (1802 Greenville Ave) for incredible ramen.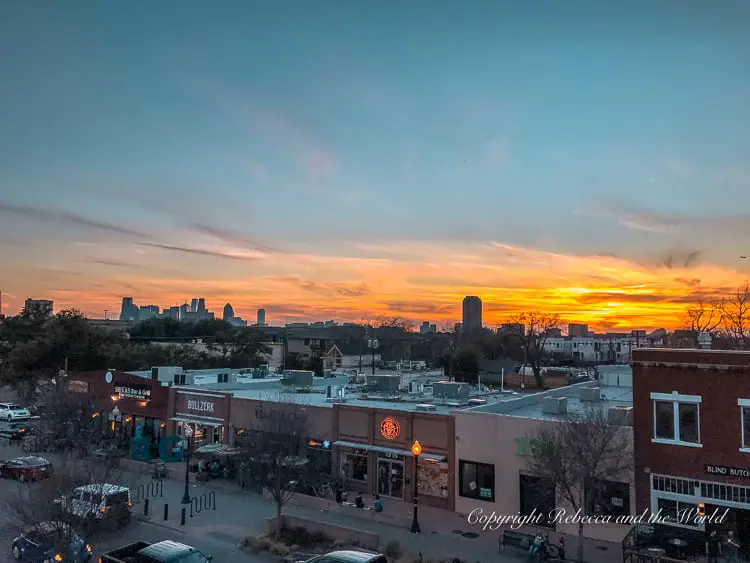 You can't end the night without trying the gelato at Botolino Gelato Artigianale (2116 Greenville Ave). Their flavours include olive oil, dulce de leche, and mascarpone and figs.
This is just a sample of things to do on a weekend trip to Dallas – I guarantee you'll want to come back to explore more!
How to get to Dallas
One of the best things about planning a weekend trip to Dallas is that it's so easy to get to. Dallas has two airports serviced by all the major airlines.
Dallas Love Field (DAL) is my favourite airport to fly in and out of. It's small and it's always quick to get through security. Southwest Airlines, Delta Airlines and Alaska Airlines fly in and out of here. It's also the closest airport to the downtown area, so you can be sipping cocktails in Uptown Dallas in under 20 minutes.
The larger Dallas-Fort Worth airport (DFW) is smack bang between the cities of Dallas and Fort Worth. This is American Airlines' hub, and Delta, Spirit, United and JetBlue, among others, also fly into here. It's also where all international flights land (including Qantas, my home country's airline!). From here, it's a 35 to 45-minute taxi ride to downtown Dallas, depending on traffic.
The best time to visit Dallas
The best time to visit Dallas is between September and November when the weather has (hopefully) cooled down a little. The Texas State Fair is in September and is worth booking your trip around.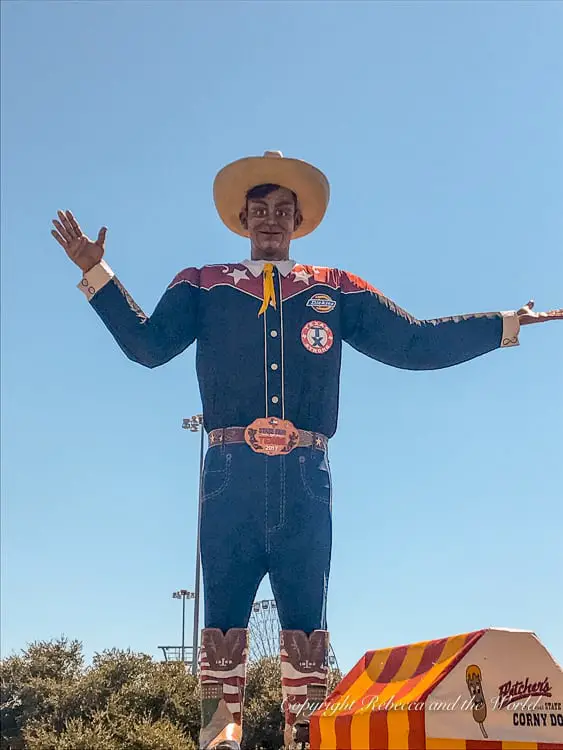 Summer is H-O-T, and from May to September the city swelters. But at least there's no humidity like there is in Houston. And everywhere of course has AC so you'll probably freeze inside and then melt as soon as you step outside.
After such hot summers, I was surprised to find how cold the Dallas winters were. The winter months can be bitterly cold and it has been known to snow (well, some cold, white stuff falls from the sky and everyone freaks out). Come prepared!
How to get around Dallas
This is Texas and as they say, everything is bigger in Texas! Dallas is no different. The city is spread out so you'll need to rent a car for your weekend in Dallas or rely on Uber.
The DART (Dallas Area Rapid Transit) is Dallas's public transport system. This network of buses, light rail and commuter trains go around the city. But I have to admit, I've only ever used it once!
Where to stay in Dallas
There are plenty of Dallas hotels to suit all budgets, although I have noticed that prices have increased significantly!
Mid-range (under $300 per night)
Luxury ($300+per night)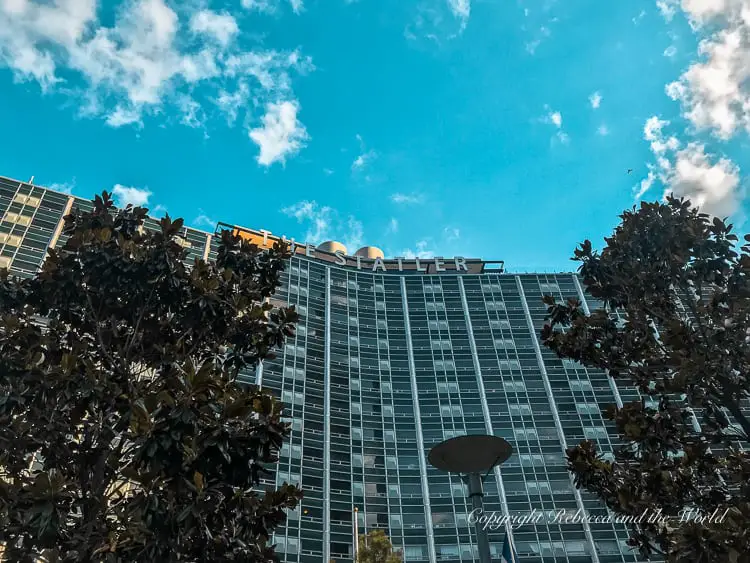 I hope this weekend in Dallas guide has given you an idea of what to do in Dallas and help you plan your own trip!
Have you taken a weekend trip to Dallas? What are your favourite things to do in Dallas? Leave your tips in the comments below so that other travellers can plan a great weekend visit.
Looking for more Dallas and Texas travel inspiration? You might like these articles…
USA TRIP ESSENTIALS
Book flights to and around the USA online with Skyscanner or Kayak. I usually compare flights on the two sites to find the best deals.
Find a great hotel in the USA. Check prices on Booking.com and HotelsCombined online.
Check out the huge range of day tours throughout the USA on GetYourGuide or Viator. There's something for everyone.
A copy of the Lonely Planet guide to the USA will be handy.
One thing I always purchase is travel insurance. World Nomads offers simple and flexible travel insurance. Buy at home or while traveling and claim online from anywhere in the world.
PIN IT FOR LATER: