When my husband and I were recently looking for our next weekend destination, we did it the easy way: decided based on the cheapest flight we found on Skyscanner. The location? Denver, Colorado. But as someone who prefers the warmth of a beach destination, I was a little nervous about Denver in winter.
Would it be super cold? Would it snow? Yes and yes. But despite that, our 3 days in Denver turned out to be a great trip filled with delicious food and beautiful spots to explore.
Here's how you can make the most of a weekend in Denver, whether it's winter or summer.
This blog post may contain affiliate links, meaning if you book or buy something through one of these links, I may earn a small commission (at no extra cost to you).
What to do in Denver
Don't have time to read this whole post and just want to quickly find out the top things to do so you can plan your own Denver winter itinerary? Here's a summary.
Day 1:
Brunch at Snooze
Visit Red Rocks amphitheatre
Take a brewery tour at Coors brewery
Eat lunch at Bob's Atomic Burgers
Have dinner at Truffle Table
Day 2:
Browse Tattered Cover Bookstore
Visit Union Station
Wander down 16th Street Mall
Have lunch at Steuben's
Sample the beers at Great Divide Brewing Co or take a craft beer tour
Dine at Linger
Day 3:
Visit Rocky Mountain National Park
Have a final dinner at Work & Class
For those who want the detail for this Denver itinerary, read on!
Denver attractions map
Here's a map so you can see where everything listed in this Denver itinerary is located.
Day 1 of Denver itinerary
We had an early flight from Dallas to Denver to take advantage of our time there. By the time we arrived and picked up our rental car, we were starving (or, more accurately, hangry).
Our weekend in Denver began with brunch. We headed straight to the highly recommended Snooze (2262 Larimer St) and were lucky enough to skip the queue and get a table straight away. I think the hostess felt sorry for us when I told her what time we'd woken up that morning.
We immediately tucked in to delicious breakfast tacos with egg, shredded hash and pico de gallo, and finished off by sharing a lemon poppyseed pancake. Snooze has six locations in Denver and, as the city's "brunch institution", they're all always busy so plan to arrive early.
Far more lively with some food in our bellies, we got back in the car for the trip to Red Rocks. Having watched concerts staged at this venue on TV, I was blown away by seeing the outdoor amphitheatre in person.
I would love to come back here to see a concert, surrounded by the towering sandstone rock formations. Visiting Red Rocks is a must do in Denver. (If you don't have your own car while you're in Denver, then join a tour like this one.)
As well as the actual amphitheatre, there's the Red Rocks Performers Hall of Fame which has photos of concerts that have taken place over the past decades. Anyone who's anyone in musical royalty has performed here: The Beatles, Jethro Tull, Carole King, U2, Stevie Nicks and Depeche Mode. It's fascinating to wander through and see all of the performance photos (and take a break from the cold).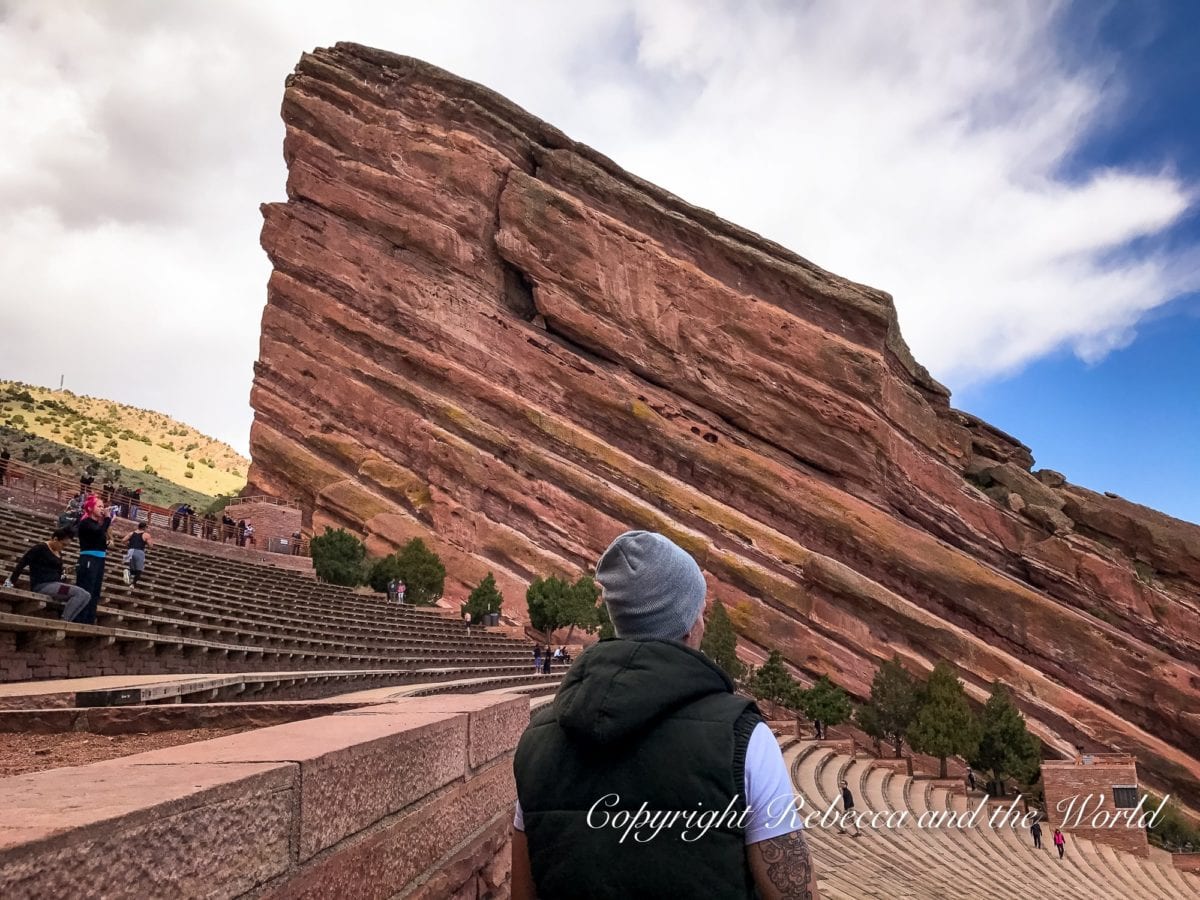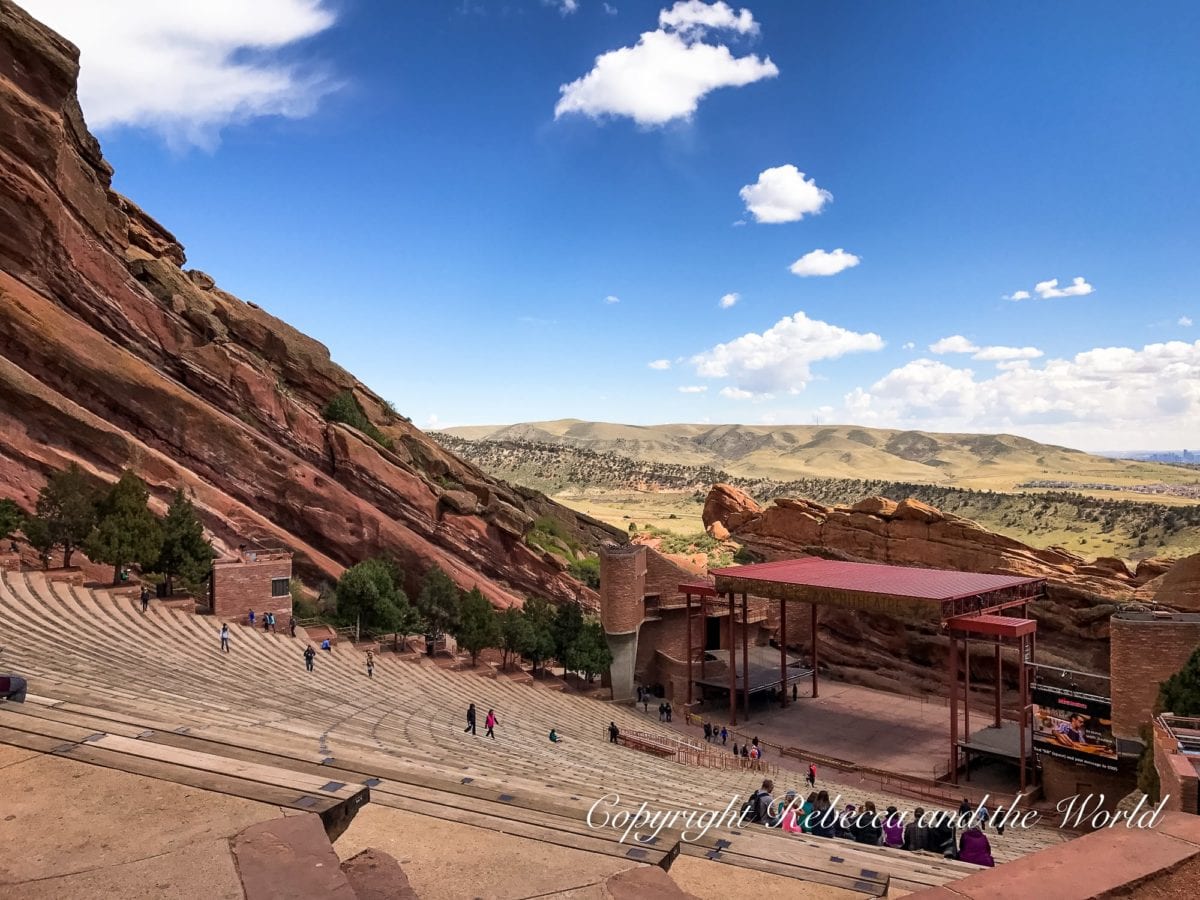 The area around Red Rocks has a few museums and historical sites. We stopped at the Buffalo Bill Museum for a quick look around.
It was then off to Golden, a small town 30 minutes from Denver. It's most famous for being the home of Coors beer, so we joined the line for the Coors brewery tour.
The tour has a self-guided audio component and includes three samples in the bar at the end. When we visited, the tour was free but there's now a small charge ($20 for the tour). It's pretty cheap though when you consider that you get three samples and a commemorative cup to take home with you.
If you don't want to do the tour, it's only $10 to sample a few beers.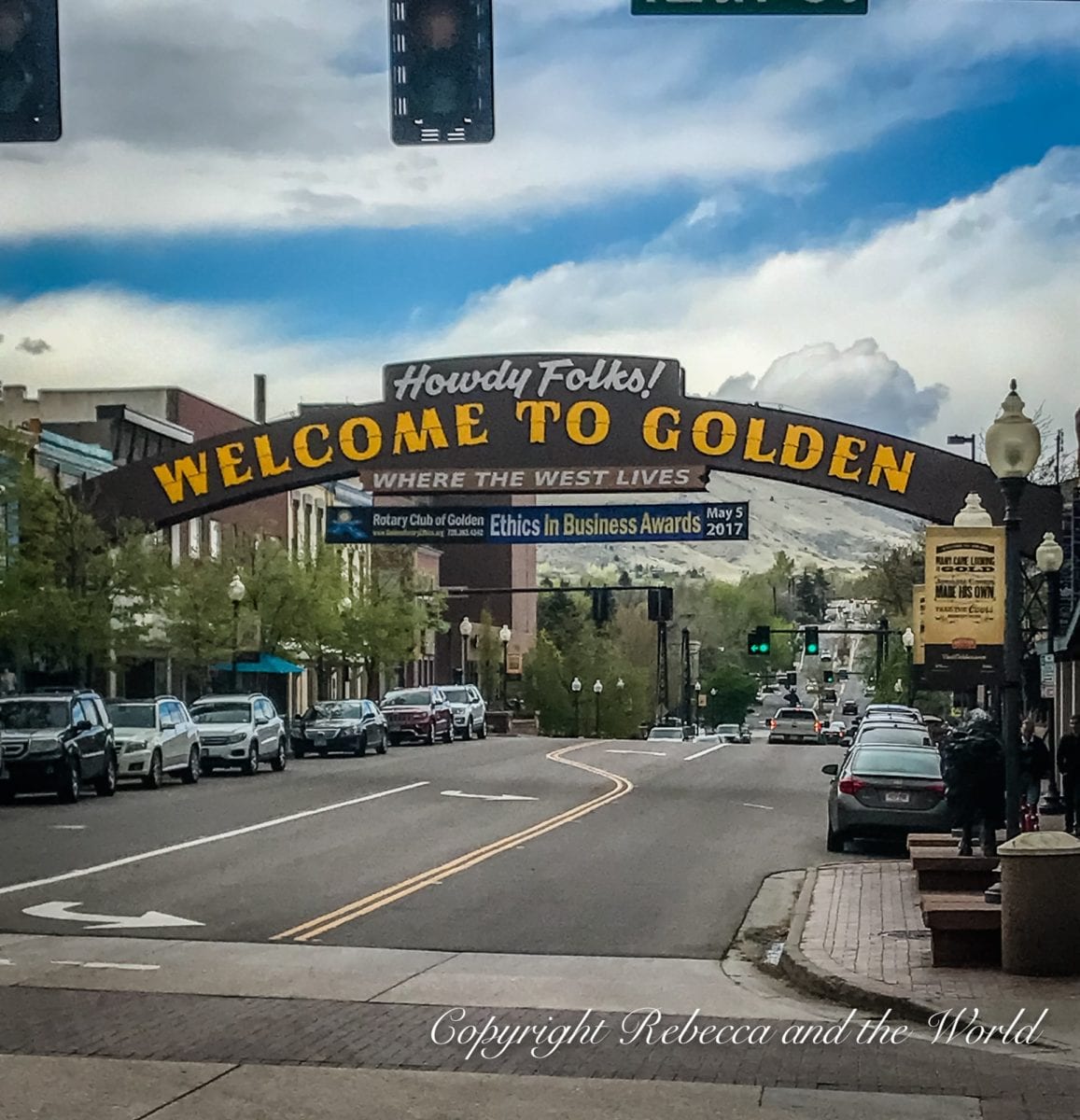 Hungry after a busy day of sight-seeing, we stopped by Bob's Atomic Burgers (1310 Ford St, Golden) and wrote out our order on paper bags.
We drove back to Denver and napped for the afternoon before dinner at the Truffle Table (2556 15th St). This is a really cute little restaurant that's all about charcuterie and wine. The owner was there and made some great wine recommendations. Indeed, all the staff were friendly and knowledgeable. I highly recommend it.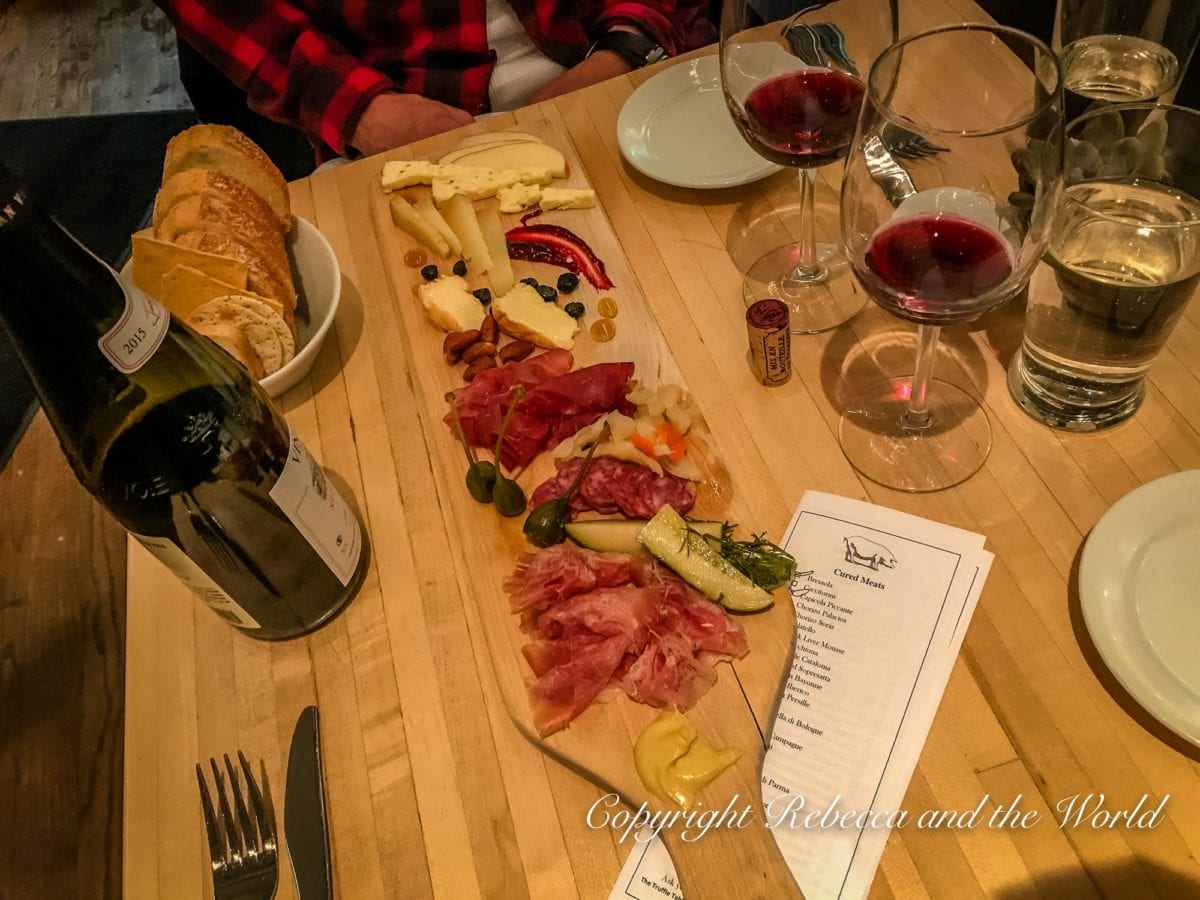 Day 2 in Denver in winter: of course there's snow!
The next morning, we woke to streets covered in snow – something that's always been on my USA bucket list! And the snow just didn't stop. Our plans to walk the streets were thwarted as the cold got too much for us. 
I've only been to the snow once in my life, and felt like I was slipping around on the streets! Apparently around 64 inches of snow comes down in Denver in winter, and snow can still fall even in April, as evidenced by our trip.
We discovered one of the best Denver activities when it's snowing: sheltering in the Tattered Cover bookstore (1991 Wazee St) for a while. This is one of the largest independent bookstores in the country. I couldn't help but be drawn to the travel section where I pored over books with covers of warmer climes.
We braved the snow yet again to walk down to Union Station – an example of what all train stations should look like! It's without a doubt one of the most beautiful things to see in Denver.
The station was built in the late 1800s and underwent a complete renovation in 2014. As well as travellers, the station attracts people looking for a coffee or meal or a photo opp, so it's usually a bustling place. If the weather's nice, you can get gorgeous shots of the station from outside.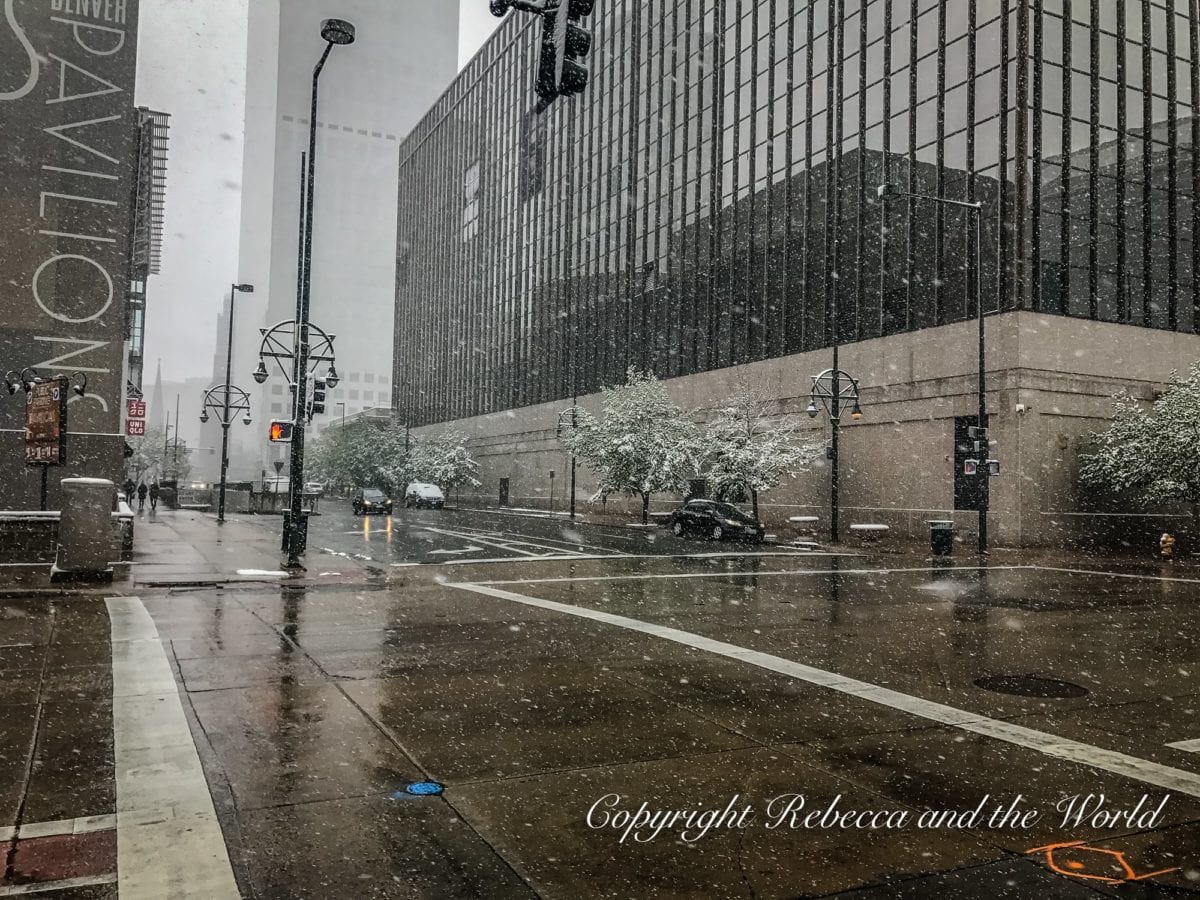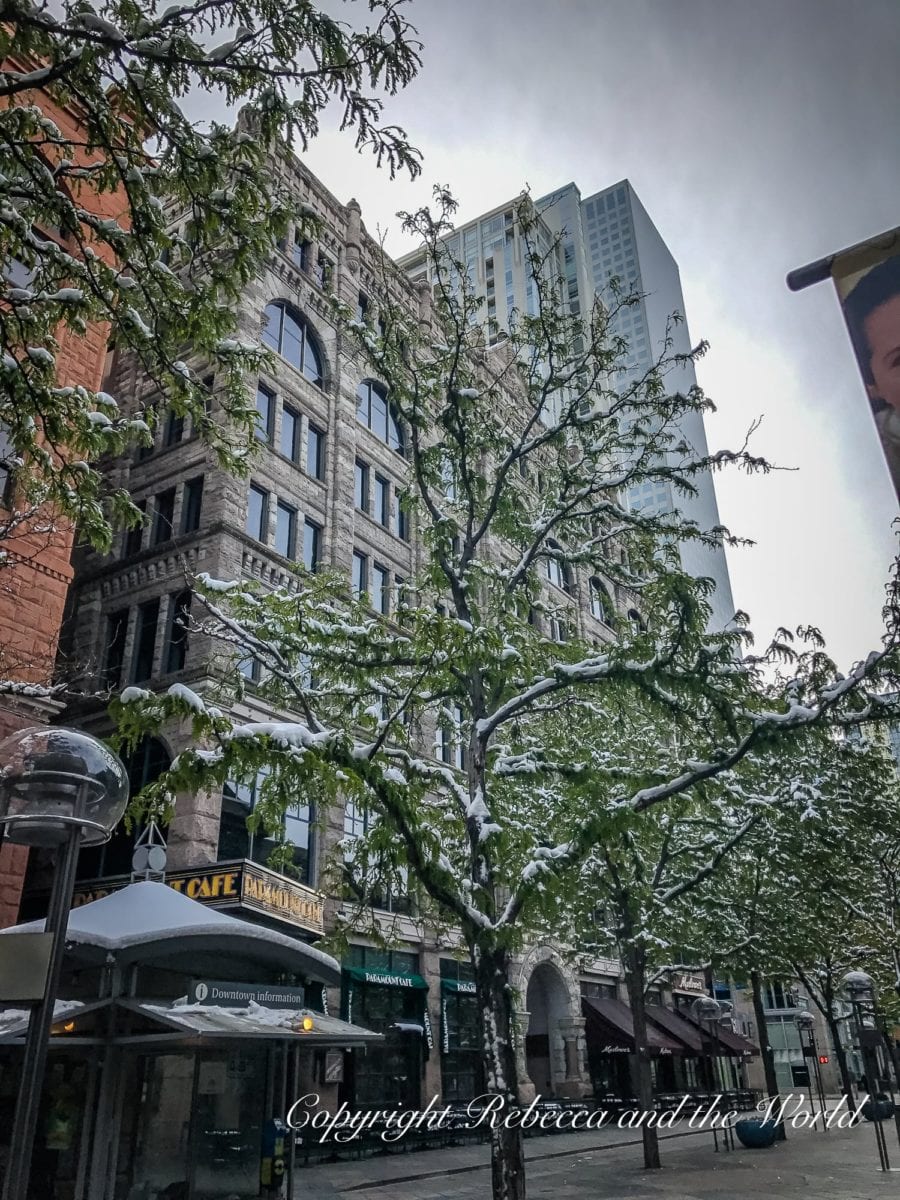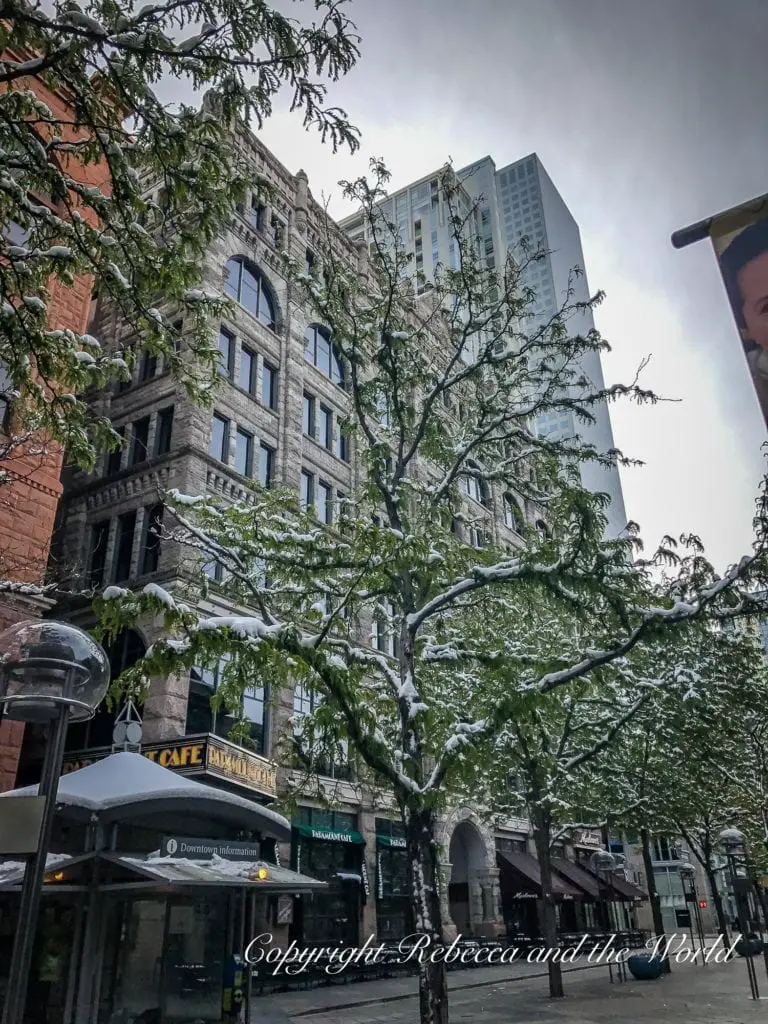 For history and architecture lovers, this walking tour covers a variety of Denver's areas with a knowledgeable guide.
We had lunch at Steuben's (523 East 17th Ave), a popular diner (expect a line). Like most diners, the main fare was traditional American comfort food: grilled cheese sandwiches, chicken fried steak and the like.
Later, when the snow started to subside, we had a drink at the Great Divide Brewing Co (2201 Arapahoe St), one of Denver's craft beer breweries. The brewery offers tours but we opted to squeeze ourselves into seats at the busy bar and sip a few brews.
There are more than 100 brewpubs, breweries and taprooms in Denver so you won't run out of options to check out. Download a copy of the Denver beer trail guide online and spend an afternoon ticking them off. You could actually spend a whole weekend in Denver just tasting beers! If you want a guided tour, then check out this option.
The chilly day finished off with dinner at Linger (2030 West 30th Ave). The menu has food from all around the world so you can take your pick of cuisines – a great place to go if you can't decide if you want Thai or American or Indian food. While it's a spacious restaurant, it was packed when we were there, so you'll definitely need make a reservation in advance.
Day 3 in Denver: Rocky Mountain National Park
On our last day of our long weekend in Denver we awoke to a beautiful day – a crisp, blue sky highlighted the snow still on the mountains. The perfect weather for a day trip to our first national park in the United States, Rocky Mountain National Park.
While visiting this national park is one of the best things to do in Denver, it's technically not in Denver, so you will need a car for the roughly two-hour drive. If you only have two days in Denver, you can skip the national park (or cram everything I've mentioned already into two days and then make this day trip your second day).
Don't have a car? This tour means you can still get out to this beautiful national park.
The drive there is gorgeous, with plenty of places to stop for photos. Once we arrived in the park, the snow made it even more stunning. We mushed our way through a few different hikes of varying length and difficulty. There were plenty of rangers on hand to direct people and make sure no one fell through the iced lakes.
Don't forget to purchase your America the Beautiful pass in advance! It will give you access to Rocky Mountain National Park as well as 2,000 federal recreation sites throughout the United States. If you don't have a pass, entry is $30 for a 1-day for one vehicle.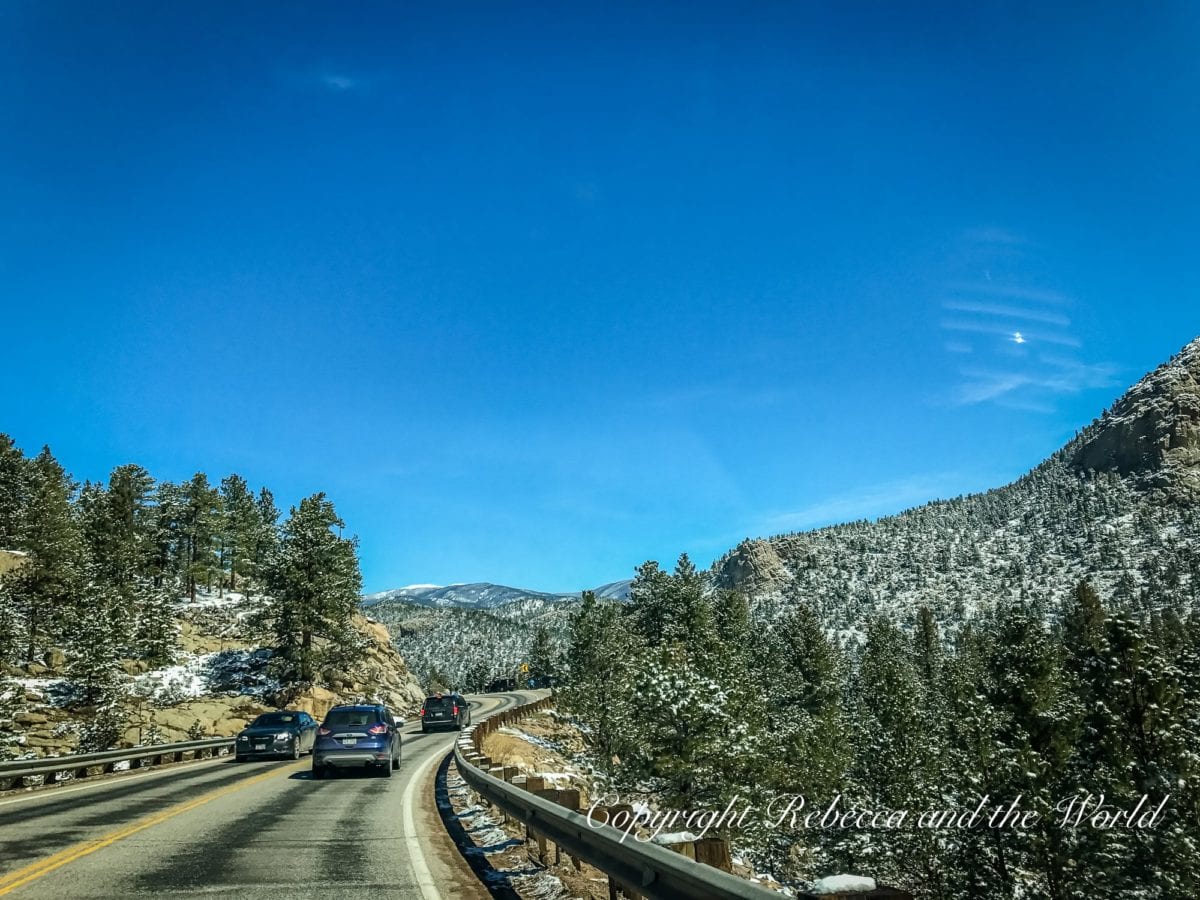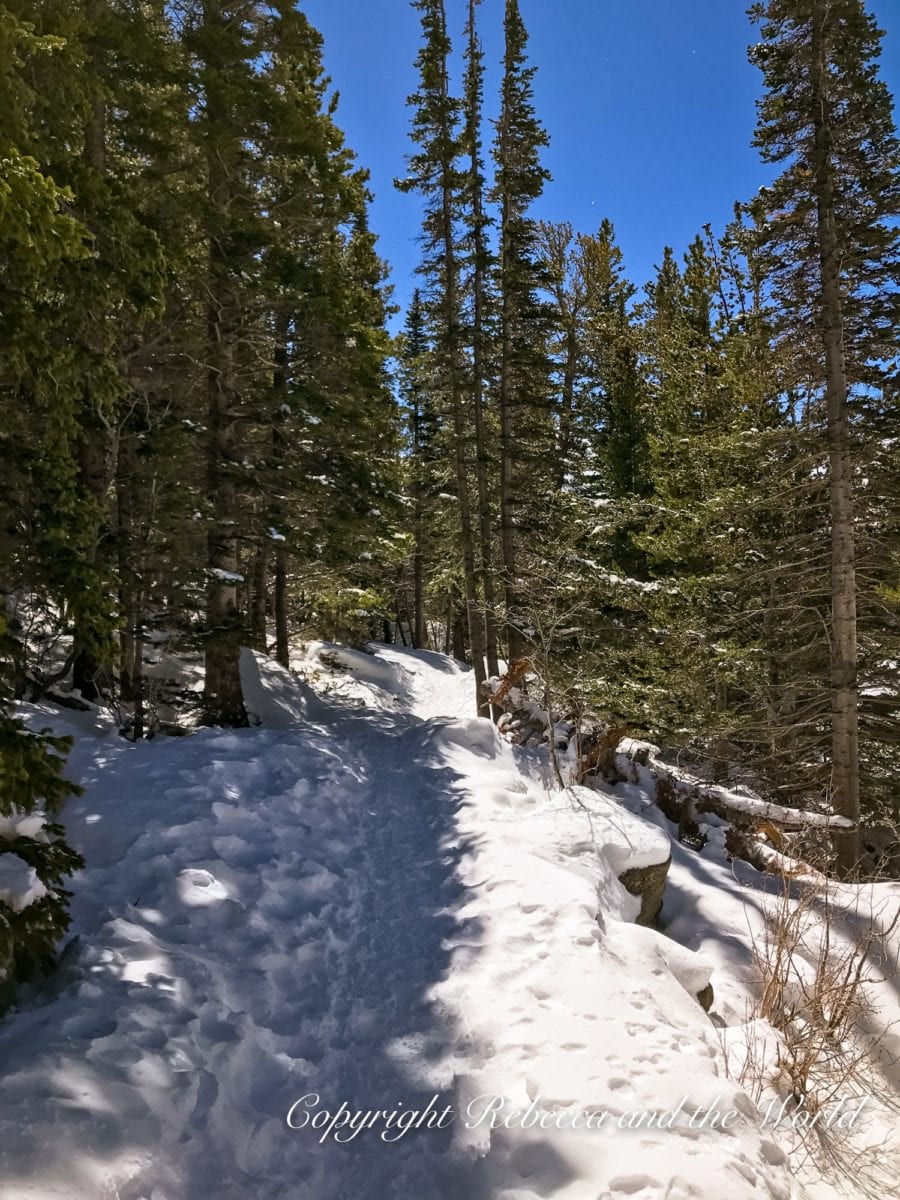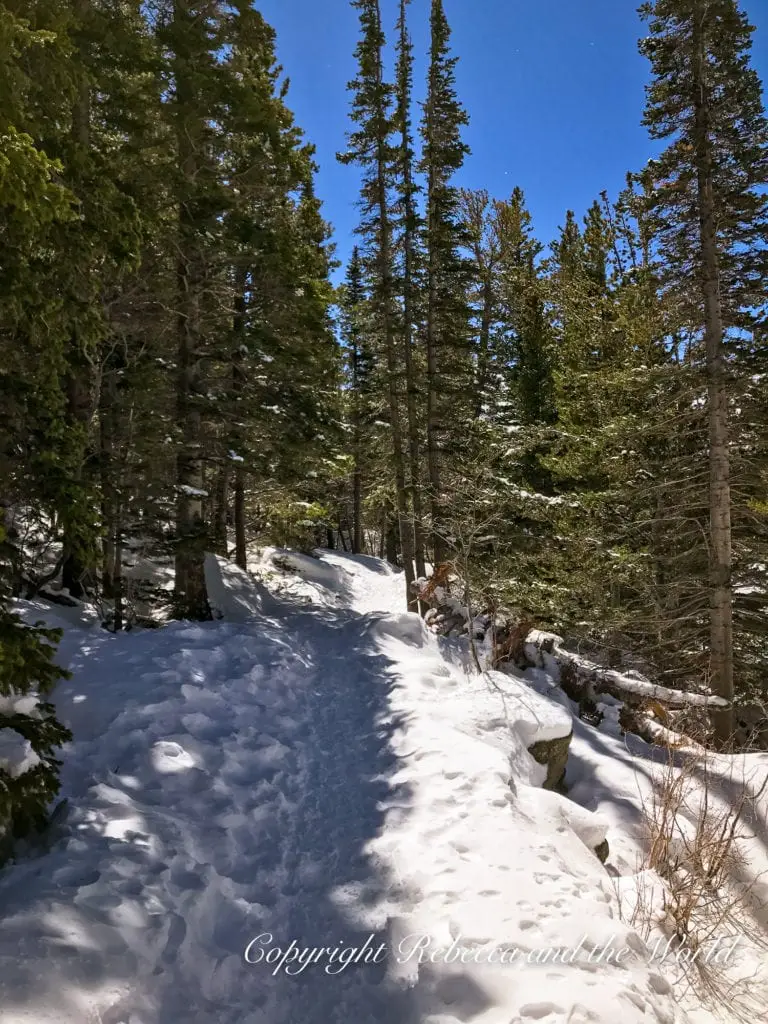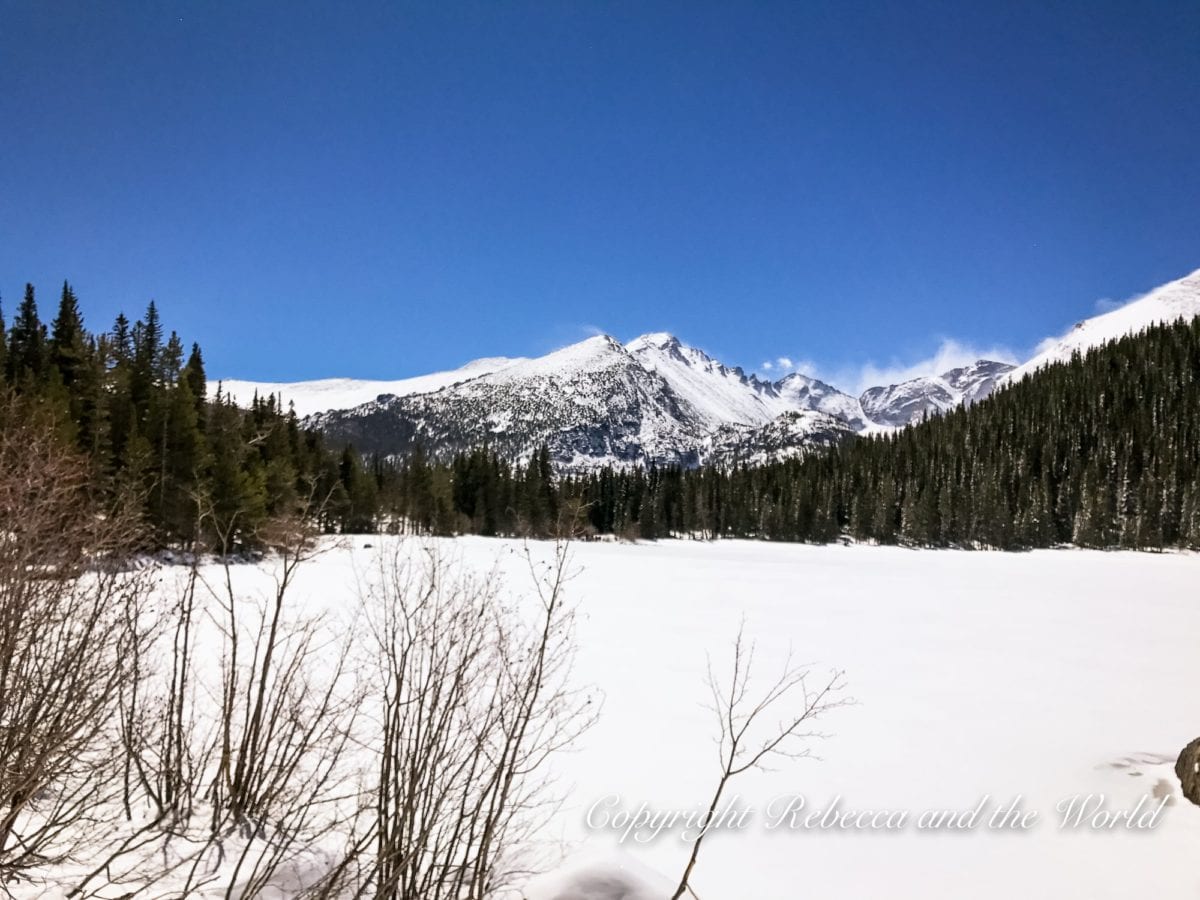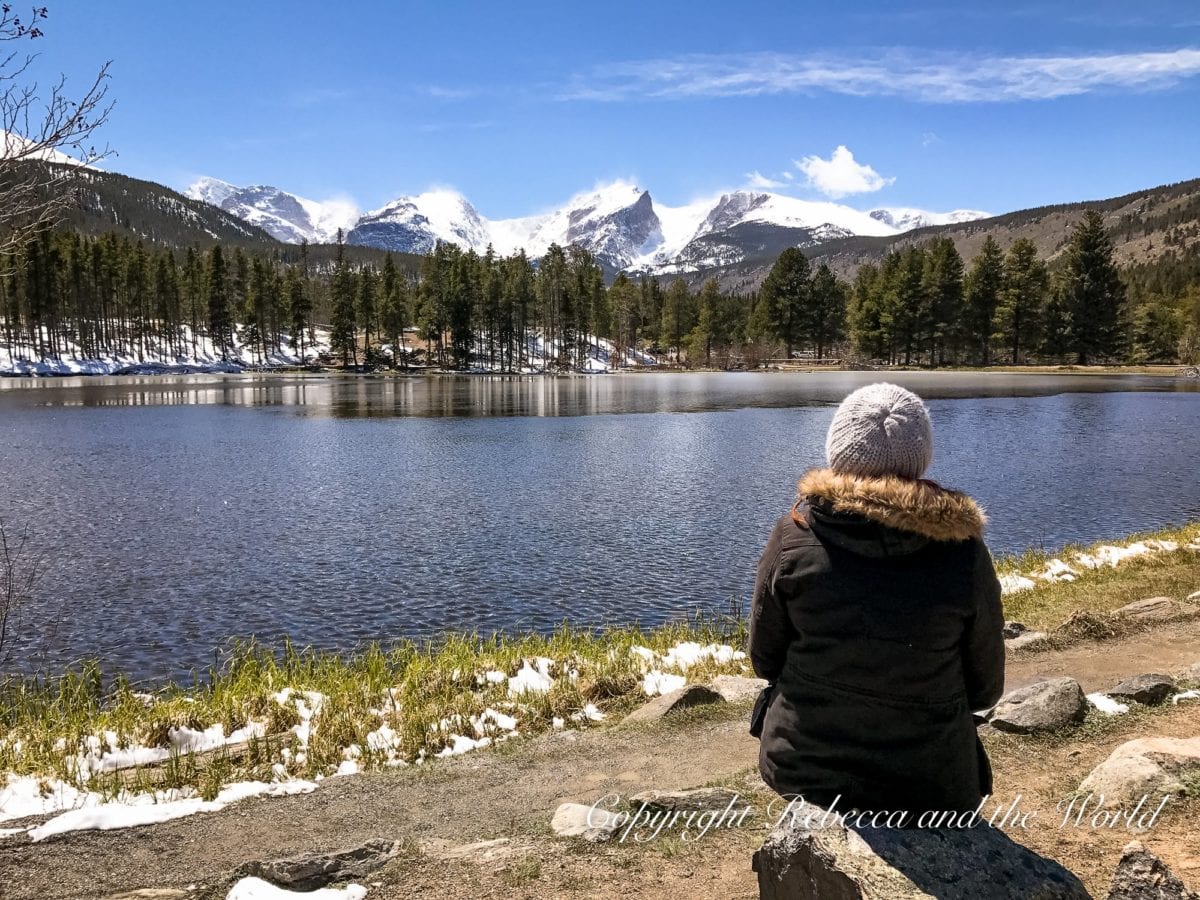 We returned to Denver and ate dinner at Work & Class (2500 Larimer St), a small restaurant housed in old shipping containers. It's one of the funkiest places to visit in Denver. The food was great, the vibe cool and the service unpretentious.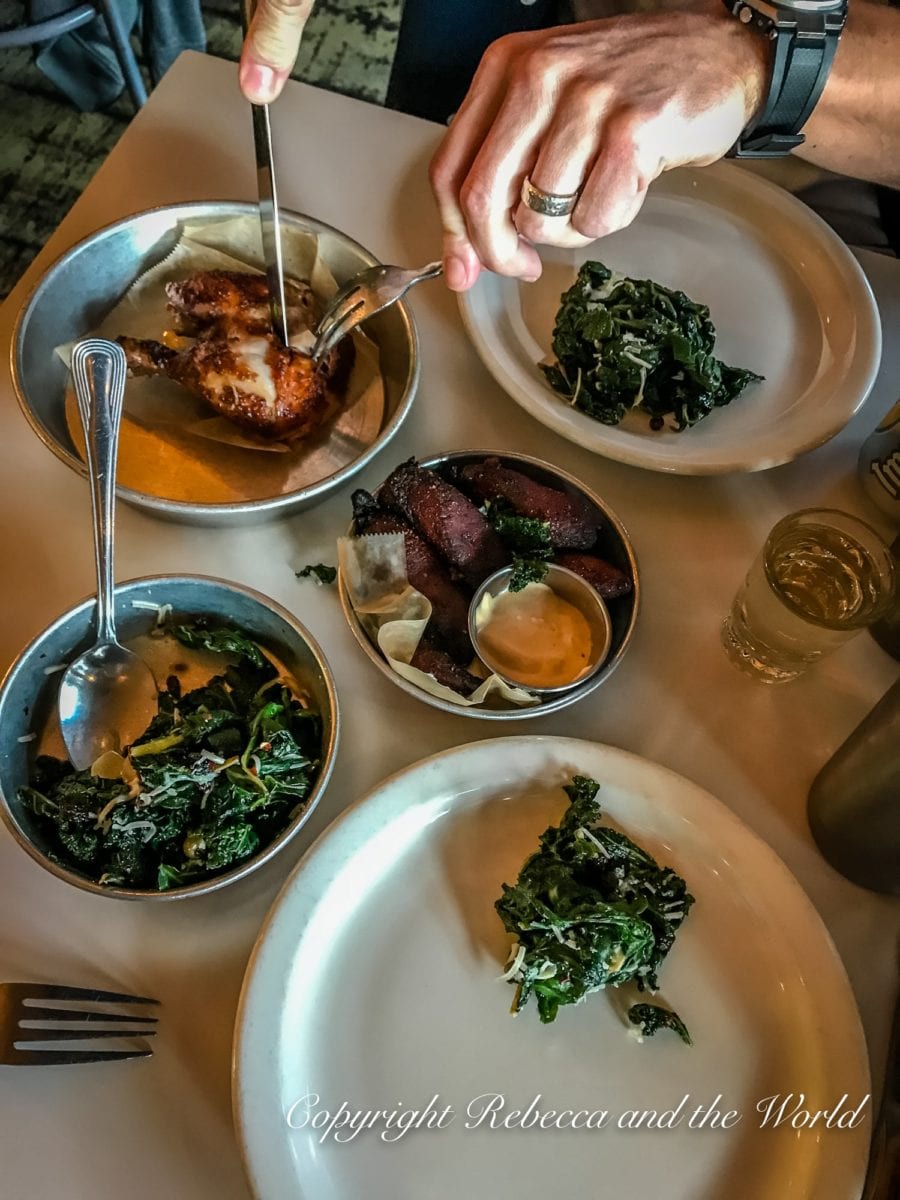 The next morning, we were up at a ridiculous hour to catch our 5am flight back to Dallas. And just like that, our 3 days in Denver were over. And I had survived the snow and Denver in winter!
PS. If you're travelling through Denver airport this winter, make sure you check out the ice-skating rink that's been set up!
Where to stay in Denver
If it's your first time in Denver, I recommend staying in the LoDo (lower downtown) area. It's close to all the main Denver attractions so you can walk to Union Station and down the 16th Street Mall, a 2-kilometre pedestrian mall.
There are plenty of eating options around here. There are also many lovingly restored historic buildings, some of which have been turned into accommodation. Some recommendations include:
Limelight Hotel Denver (1600 Wewatta St) – stylish hotel close to the main sights; terrace has mountain views. Book your stay at the Limelight Hotel Denver on Booking.com | Read reviews online
Hotel Indigo Denver Downtown (1801 Wewatta St) – right in the heart of Denver, this hotel gets great reviews for its location. Check prices and book a room at Hotel Indigo online on Booking.com | Read reviews online
How to get to Denver
All major airlines fly into Denver International Airport, which is located around 35 minutes from downtown Denver. There's a convenient airport train that takes passengers straight to Union Station ($10.50 each way).
How to get around Denver
We rented a car at the airport because we knew we'd be heading to Rocky Mountain National Park. If you're heading anywhere outside of the city, a car will be essential. Be aware that parking in the city can be pretty expensive.
Uber is of course everywhere and every driver we had was so nice and gave us great recommendations for what to do in Denver and where to eat.
The LoDo area is very walkable. For an outdoorsy city like Denver, it's not surprising that the city also has Lime and Lyft bikes and scooters for rent.
There's also a free shuttle that goes up and down 16th Street Mall.
Best time to visit Denver
While this Denver travel guide has focused on visiting Denver in winter, the city really is a year-round destination. Winter brings plenty of snow activities like skiing, ice skating and snow shoeing. Even with the snow, you can have a great weekend trip to Denver as we did – it's one of the best destinations for a weekend adventure in Colorado.
You could plan a Denver vacation for the shoulder seasons from April to May and September to October. During these months, the weather is comfortable and perfect for outdoor activities. Accommodation is usually cheaper.
Summer is the peak tourist season in Denver, with people flocking to the area to experience all the beautiful outdoors activities that Colorado has to offer.
Have you ever been to Denver in winter? What are your favourite things to do in Denver?
Looking for more USA city break ideas? You might like these articles!
USA TRIP ESSENTIALS
Book flights to and around the USA online with Skyscanner or Kayak. I usually compare flights on the two sites to find the best deals.
Find a great hotel in the USA. Check prices on Booking.com and HotelsCombined online.
Check out the huge range of day tours throughout the USA on GetYourGuide or Viator. There's something for everyone.
A copy of the Lonely Planet guide to the USA will be handy.
One thing I always purchase is travel insurance. World Nomads offers simple and flexible travel insurance. Buy at home or while traveling and claim online from anywhere in the world.
PIN IT FOR LATER: