As a girl who will always call Melbourne home, no matter where I live, I've got to maintain the friendly rivalry Melburnians have with Sydney. But, there's really no denying the pull of Sydney, Australia: seemingly perpetual blue skies, those harbour views, the beaches, the incredible variety of food.
So, ssshhh, don't tell anyone that I have a bit of a crush on Sydney. And here to tell you exactly what to do in Sydney is Sydneysider and travel blogger Shandos. She has tips on what you must do on your first visit to Sydney, as well as insider tips on what the locals do in Sydney.
Over to you, Shandos, to share your Sydney travel guide!
This blog post may contain affiliate links, meaning if you book or buy something through one of these links, I may earn a small commission (at no extra cost to you).
Why you should visit Sydney
I might be biased as a long-time resident of Sydney, but I think Sydney is the best city in Australia for travellers to visit. Between its world-famous landmarks and beautiful beaches, not to mention its great weather (not too cold, only sometimes too warm), the capital of New South Wales is a great city to experience. Whether you're visiting Sydney for the first time or it's a repeat visit, here's all the insider tips you need to make the most of your time in Sydney.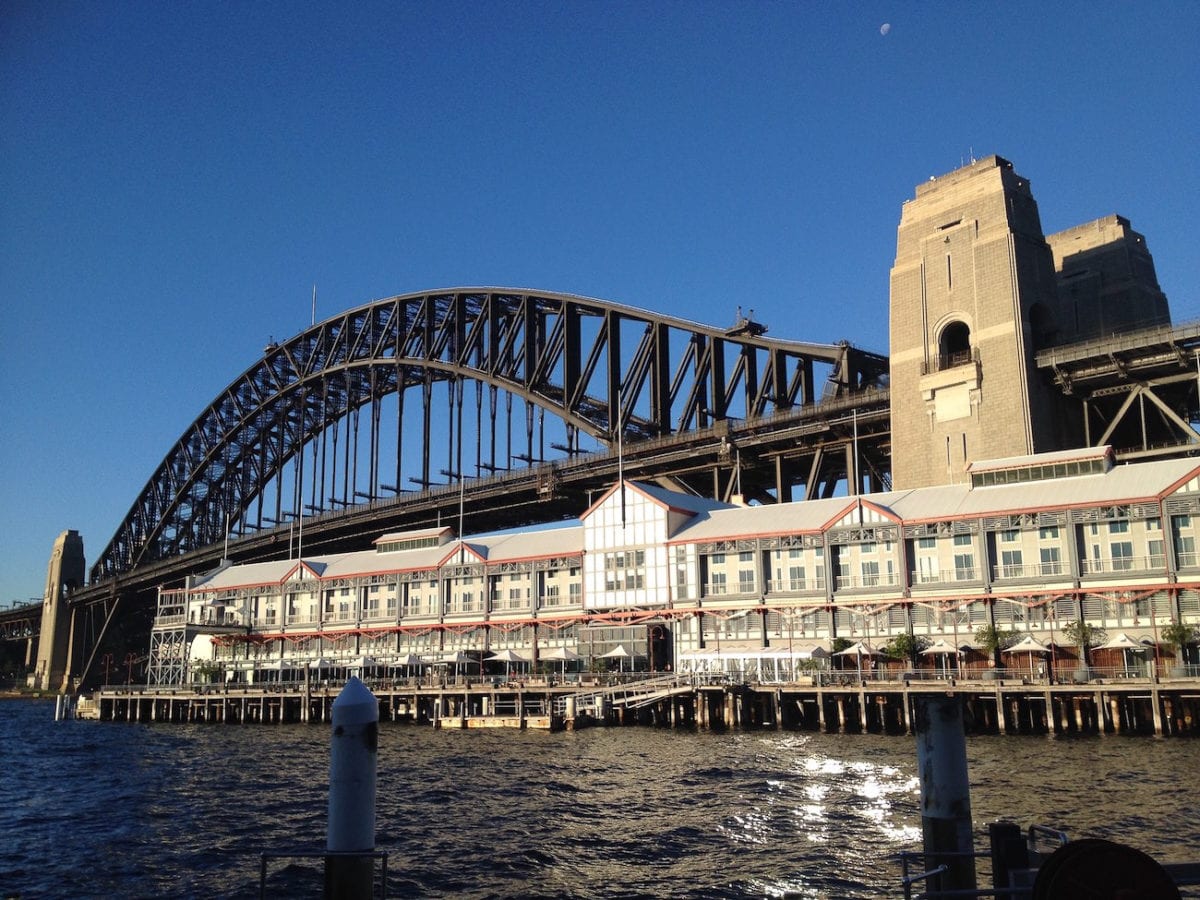 What to do in Sydney on your first visit
When you visit Sydney for the first time, there are a few essential Sydney sights that you should see. In fact, given the size of some of these landmarks, it's hard to miss out on seeing them!
First up, don't miss out on visiting the Sydney Opera House, one of the most obvious and popular things to do in Sydney. Arguably the youngest World Heritage site in the world, it's a feat of the imagination, not to mention home to world-class performances in its multiple theatres. Some of the best vantage points are from the Sydney Harbour Bridge and Mrs Macquarie's Chair.
Although don't also miss walking right up to its ceramic tiles to see that it's not really white. There's also the option to take a guided tour or book tickets to the many performances that take place daily. You can also grab a drink from Opera Bar. While it's one of the busiest Sydney tourist places, it's worth it for the views.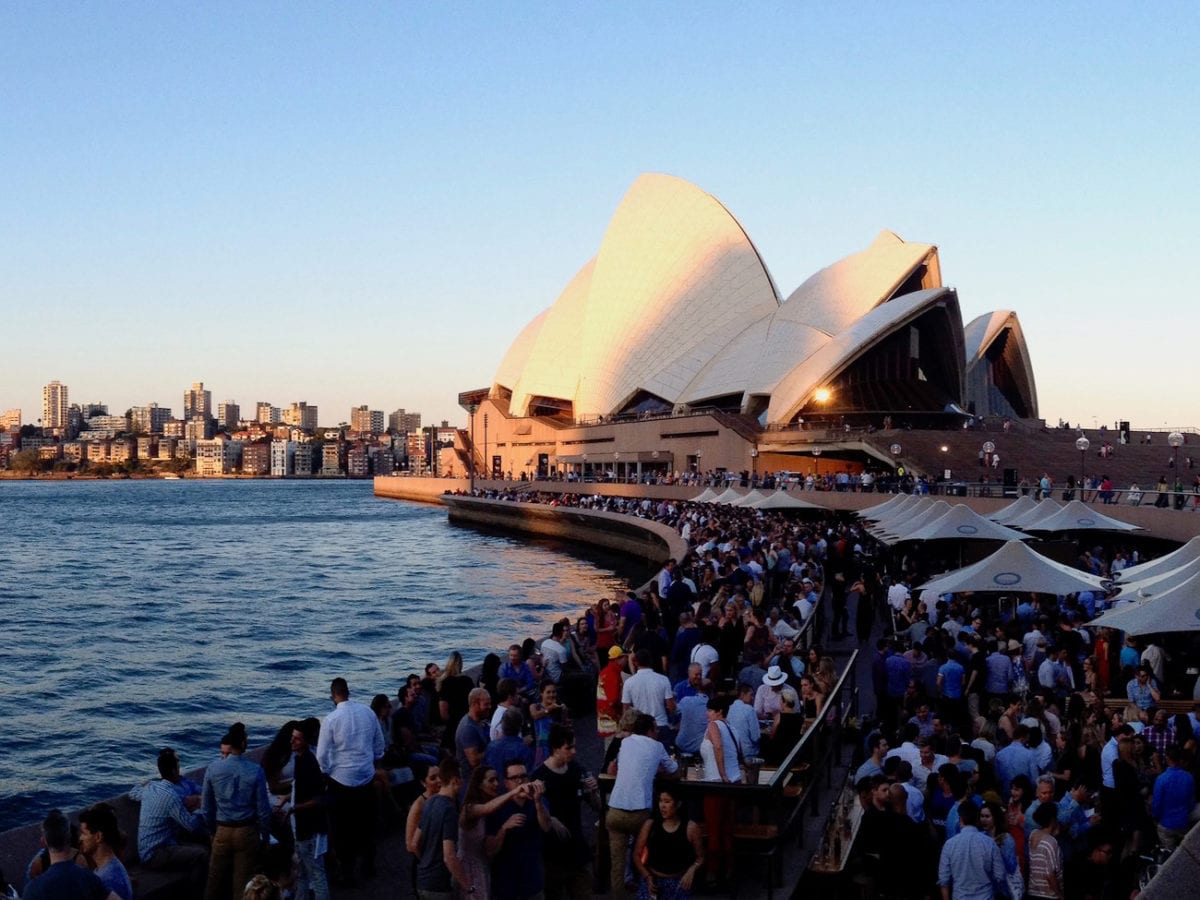 Just across the harbour from the Opera House is an even bigger landmark: the Sydney Harbour Bridge. As a local Sydneysider I often cross it on the train or bus daily, but this Sydney tourist attraction still doesn't fail to impress.
There are great views of the bridge from the Opera House, but I recommend adding a visit to the bridge itself to your Sydney itinerary. Choose between walking across it (for free), climbing the Pylon Lookout (for a small charge) or going on a BridgeClimb (save up your dollars!), one of the popular activities in Sydney!
On the other side of the Opera House is one of the entrances to the Royal Botanic Gardens. Established in Sydney's early years, it's remained an oasis of greenery next to the Central Business District – it's a great thing to do in Sydney to cool down on a hot day.
The gardens are a great place to go for a stroll, possibly to reach Mrs Macquarie's Chair for its vistas of the Opera House. For a touch of culture, don't miss visiting Cadi Jam Ora, with its displays about the Indigenous Australian inhabitants and the flora of the area.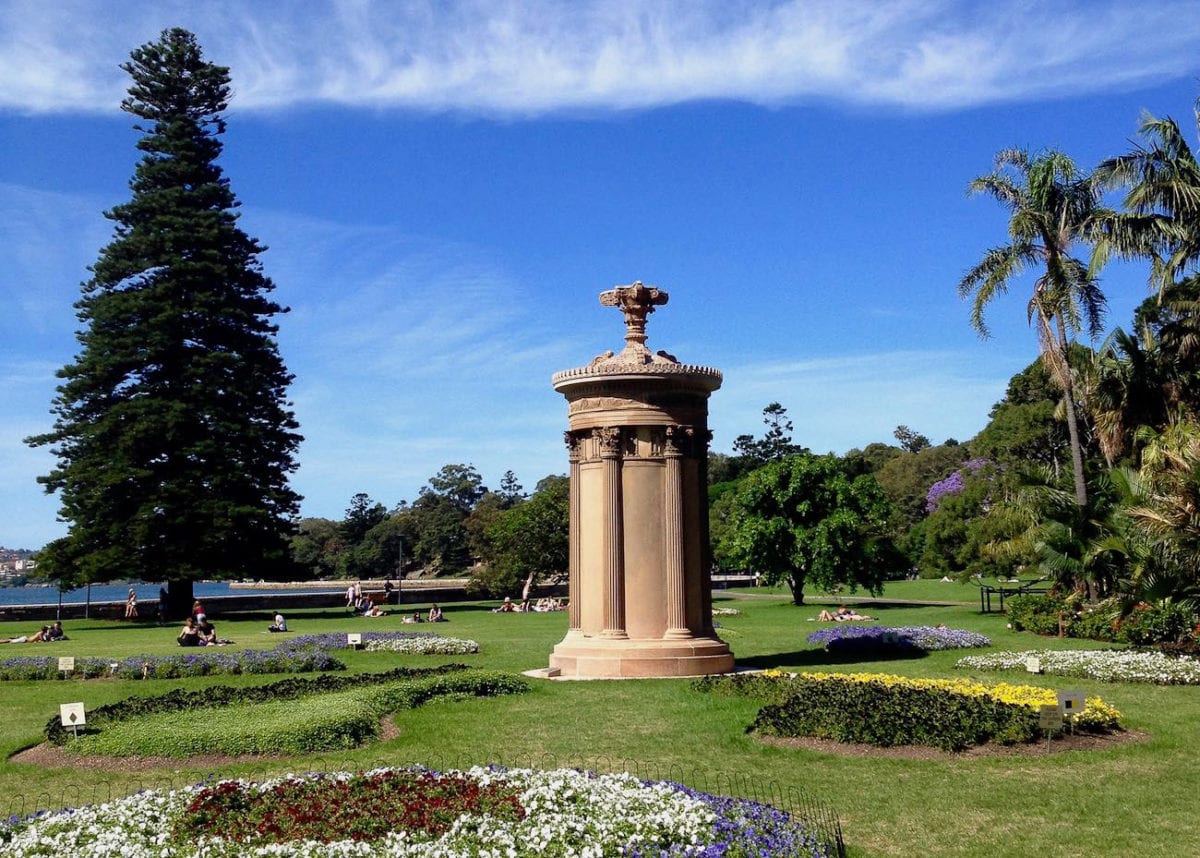 I recommend spending some further time exploring the rich culture of Aboriginal Australians. Next to the Botanic Garden is the Art Gallery of NSW (with free entry for most exhibits). While the upper floors are devoted to modern Australian and international art, I recommend heading down to the bottom floor to the Yiribana Gallery. The gallery is home to a rich collection of Aboriginal and Torres Strait Islander art, including traditional bark paintings.
Finally, you can't visit Sydney without stopping by the world-famous Bondi Beach. One of the most beautiful places to see in Sydney, it's about 7 kilometres to the east of the Central Business District (take the train and bus for the quickest access). It's the perfect spot for a dip during the long summer season or to catch some sunshine and enjoy lunch during the cooler months. You can even learn to surf while you're here.
Just make sure you follow the instructions from the lifeguards and swim between the flags so you don't end up on the Bondi Rescue TV show!
If you're visiting Sydney with kids, you might want to consider purchasing a Sydney attraction pass, which has heavily discounted entry fees to some of the top tourist spots.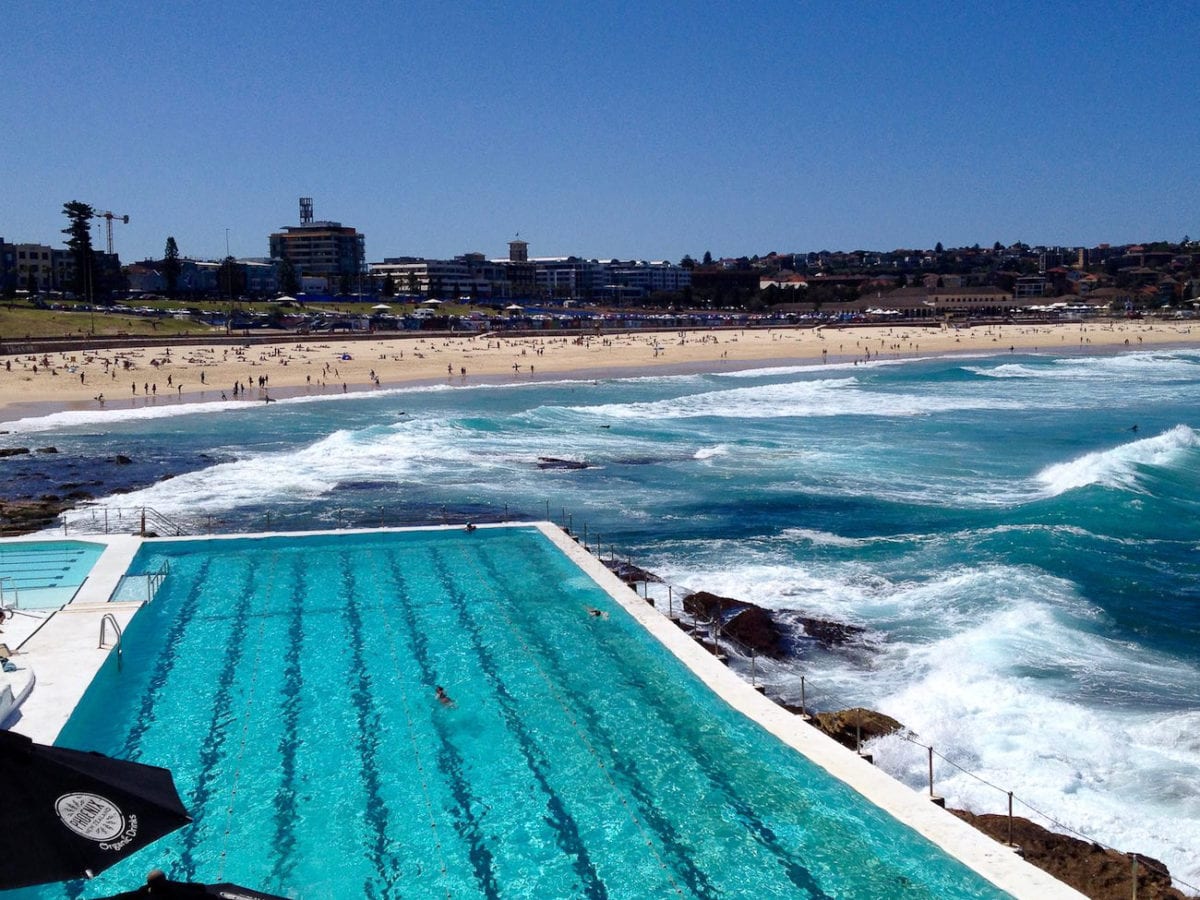 What to do in Sydney to get a local experience
There's no shortage of other sights to see in Sydney, whether you're here on a longer visit or are returning and want to add something different to your Sydney itinerary. These are some of my favourite things to do in Sydney from my many years living here.
First up, one of the most Instagrammable places to visit in Sydney is The Grounds of Alexandria. It's a little tricky to get to, as it's located in a former industrial area (take the train to Green Square, then walk about 15 minutes). The complex features multiple cafes, a bakery, a coffee roastery and regular special events. It's a bit expensive, but it's gorgeous!
My favourite art gallery to visit in and around Sydney is White Rabbit Gallery. Located in the suburb of Chippendale, just a short walk from Central Station, this gallery features impressive displays of contemporary Chinese art, with a new exhibition hung twice yearly. Entry is free, including the excellent guided tours.
I also recommend stopping at the cute Chinese teahouse on the lower floor. There's a huge selection of teas, not to mention that it's one of the best places to go in Sydney for handmade dumplings.
If you want to see the city from a different angle, take a kayak out on the harbour. I've most often hired kayaks at the Spit Bridge, from Sydney Harbour Kayaks, but there are also kayak hire centres at Point Piper, Rose Bay and Manly. The waters of Sydney Harbour are fairly calm, and are also a good option for stand-up paddleboarding on most days.
Another great option in Manly is to head to Shelley Beach. While Bondi is more famous, I rate this beach for visitors more highly, in particular due to its calm waters. Shelley Beach is also a great spot for snorkelling, with plenty of fish and some resident blue gropers. There are a couple of spots to hire snorkelling gear in Manly, otherwise buy your own cheap set or join a tour like this one.
The journey to reach Shelley Beach is also a fun experience. Take the ferry over to Manly from Circular Quay, walk along the restaurant-lined Corso, then walk the final kilometre-long path next to the seaside.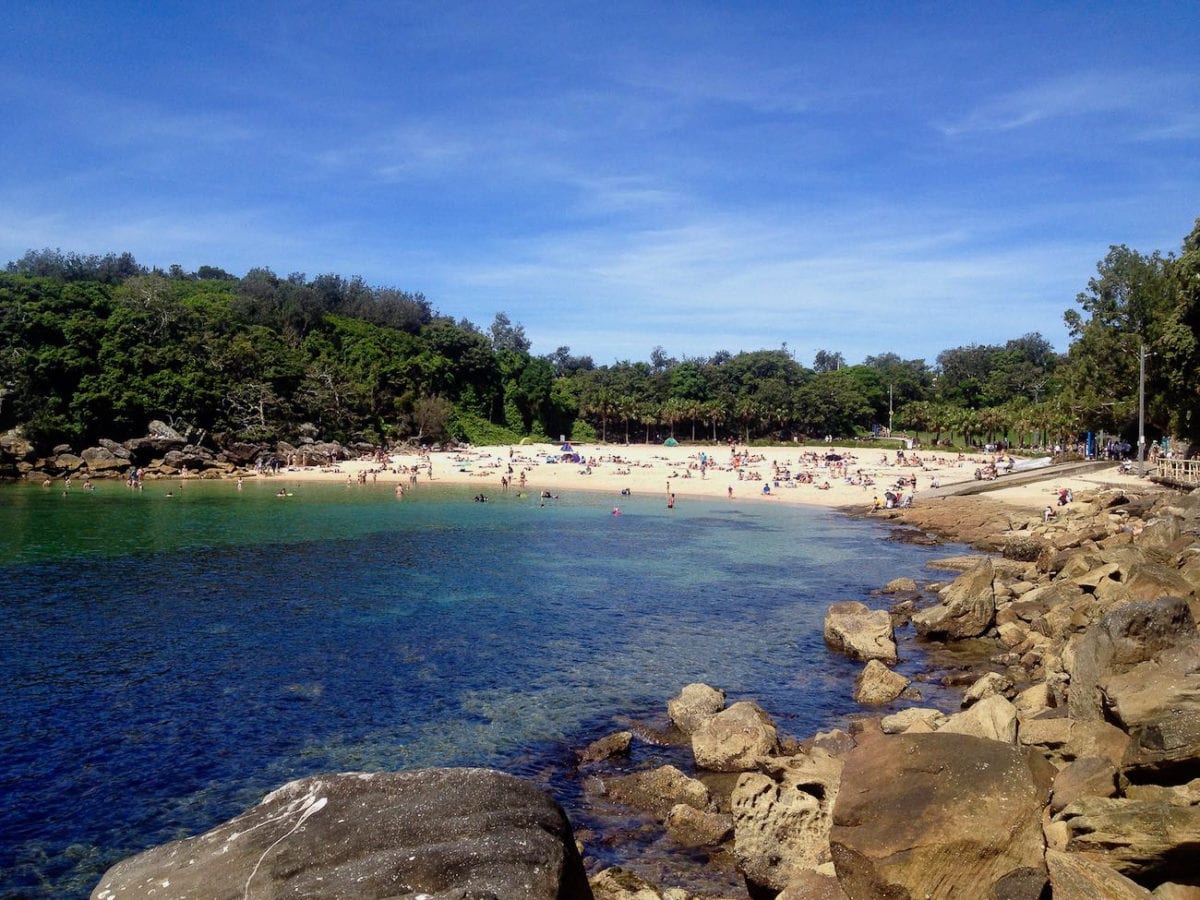 Where to eat in Sydney
Many visitors to Sydney complain about the expense of eating out. I can totally commiserate, but be assured that there are also some more affordable options for dining out in Sydney. Here are some of my restaurants recommendations to break up your Sydney sightseeing.
For starters, Sydney has some of the best Asian food I've come across anywhere in the world, often at quite affordable prices, whether you're after Chinese, Thai, Vietnamese, Japanese or anything else. For some cheap options, head to the multiple food courts around Chinatown, centred on Dixon Street.
Alternatively, if you're near Circular Quay at lunchtime, head to the food court in the Hunter Connection. It doesn't look fancy, but offers great value, especially if you have a late lunch (when you're more likely to find a seat). For a fancier take on South East Asian hawker food, head to Spice Alley near Central Station.
My other recommendation is to check out the specials at pubs. There will often be a steak or schnitzel or similar special most nights during the week. In particular I recommend the Glenmore Hotel in the Rocks district, which has excellent views to go with your meal.
The best Sydney nightlife
Unfortunately, the nightlife in Sydney isn't what it used to be, thanks to the introduction of harsh "lockout laws" that restrict the service of drinks and entry into venues after midnight. While the laws have since been lifted, it's still not the same. The once-bustling Kings Cross district is now almost quiet on weekends.
However, some of the best-known nightlife venues in the city have survived. The Ivy on George St is still open late, with the Ministry of Sound Club every Saturday night and RnB Fridays on Fridays (duh!).
The Chinese Laundry is one of the best options for underground dance music, with regular events on Fridays and Saturdays.
Alternatively, head to Newtown. This hipster area of the city has a variety of bars and pubs, plus plenty of restaurants to start your evening.
Best area to stay in Sydney
Deciding where to stay in Sydney depends on your budget and what type of accommodation you're after. If it's a fancy hotel, most options are located at the northern end of the Central Business District. Look for somewhere with a harbour view!
On the other hand, a lot of the best value hostels are congregated around the southern end of Pitt Street, not far from Central Station.
My pick though would be to stay just outside of the city, in a more residential neighbourhood such as Surry Hills or Newtown. These areas have plenty of great cafes and coffee shops to start the day, plus bustling restaurant scenes in the evening. Many of the best boutique hotels in Sydney are also located here, along with a range of Airbnbs.
If staying in Newtown, check out The Collectionist with its choose-your-own-room concept, or The Urban Newtown.
In Surry Hills, some of the hip boutique offerings include the Paramount House Hotel and Little Albion.
To find accommodation in Sydney, check online at Booking.com or HotelsCombined.
How to get around Sydney
Sydney has a range of public transport options for getting around. There are multiple train lines, buses, a light rail track and ferries on the harbour.
The easiest way to pay for public transport is by tapping your credit or debit card, with American Express, Mastercard and Visa supported. However, this will not work on buses and you don't receive the off-peak train prices.
Instead, one of my top Sydney travel tips is to buy an Opal card and top it up. Opal cards are available at most convenience stores and newsagents. They're also at the service counters at Central Station and Circular Quay Station, and the ticket counters at both airport stations.
One of the best public transport deals to keep in mind in Sydney is the weekend travel cap. No matter how many trips you take on trains, buses, light rail and ferries, you pay a maximum of $8.40 all day long. That includes the train services operating all the way to the Blue Mountains! It's also a great day to head out on the otherwise expensive ferries.
Coming from the airport, consider booking a transfer to the heart of Sydney.
About the author
Shandos Cleaver is the founder and blogger-in-chief of Travelnuity, a travel blog focused on dog-friendly travel around the world. Shandos recently returned to Sydney after spending nearly two years travelling around Europe and the USA with her Miniature Dachshund, Schnitzel.
On her blog she aims to provide hands-on information to other dog-loving travellers, whether about sightseeing, transport options or where to stay, plus inspire more people to travel with their dogs. Follow Shandos and Schnitzel on Instagram and Facebook. Shandos also operates a Facebook group for other people travelling with a dog.
When visitors ask you what to do in Sydney, what do you tell them? Add your tips to the comments below!
AUSTRALIA TRIP ESSENTIALS
Book your flight to Australia online with Skyscanner or Kayak. I usually compare flights on the two sites to find the best deals.
Find a great hotel in Australia. Check prices on Booking.com and HotelsCombined online.
Check out the huge range of day tours throughout Australia on GetYourGuide or Viator. There's something for everyone.
A copy of the Lonely Planet guide to Australia will be handy.
One thing I always purchase is travel insurance! World Nomads offers simple and flexible travel insurance. Buy at home or while traveling and claim online from anywhere in the world.
PIN IT FOR LATER:
Don't forget to save this guide to what to do in Sydney to Pinterest!