Many people dream of living overseas at some point in their life. Of having the chance to really experience a country and a culture, rather than just passing through it. But while many people have the dream of doing it, they're not always quite certain of where they want to live. They may have an idea of the type of city, or the continent they want to live on, but narrowing it down to just one city is just a bit hard. To make the decision easier – or to add more cities to your list! – I've asked expats from around the world to share what they think are the best cities for expats.
While there are plenty of surveys that analyse a city's attractiveness based on the cost of living and access to healthcare and education, I'm bringing these recommendations to you straight from the horse's mouth: from people who've actually lived in these cities and can tell you why they're great for expats – along with a few challenges they've experienced themselves.
This blog post may contain affiliate links, meaning if you book or buy something through one of these links, I may earn a small commission (at no extra cost to you).
The best cities for expats: Europe
London, United Kingdom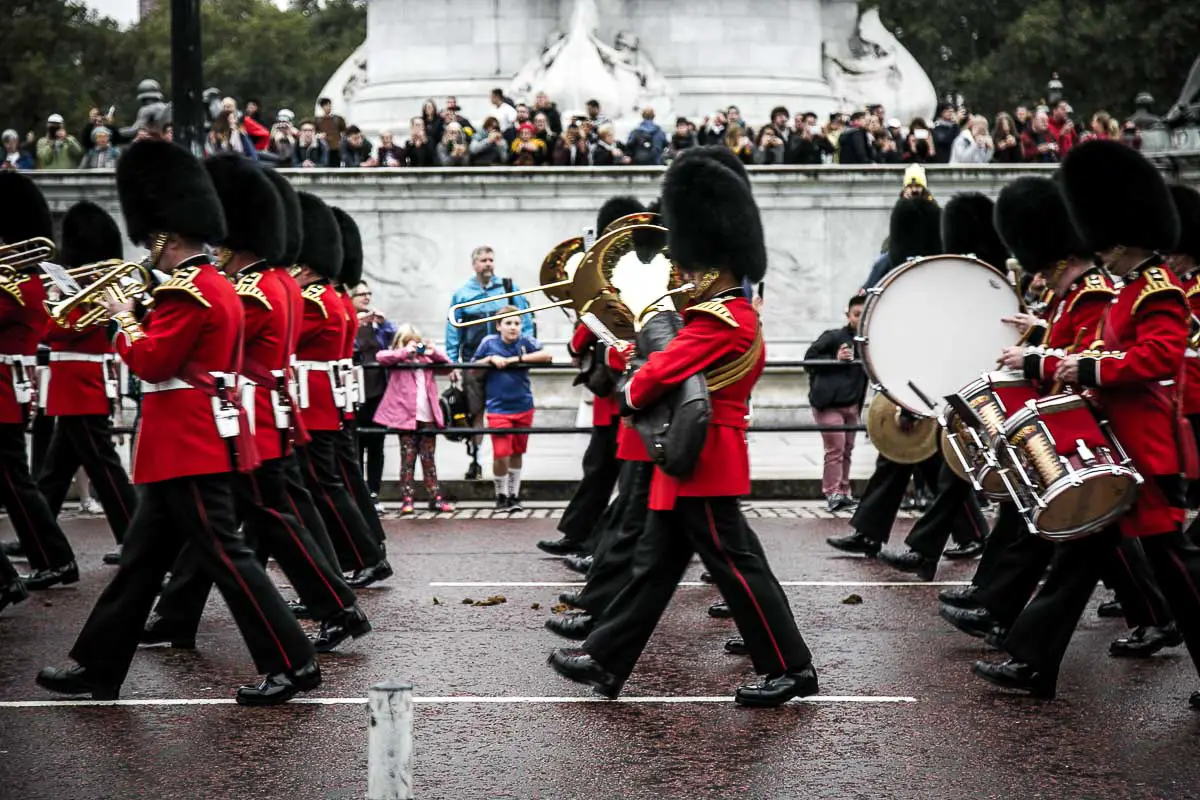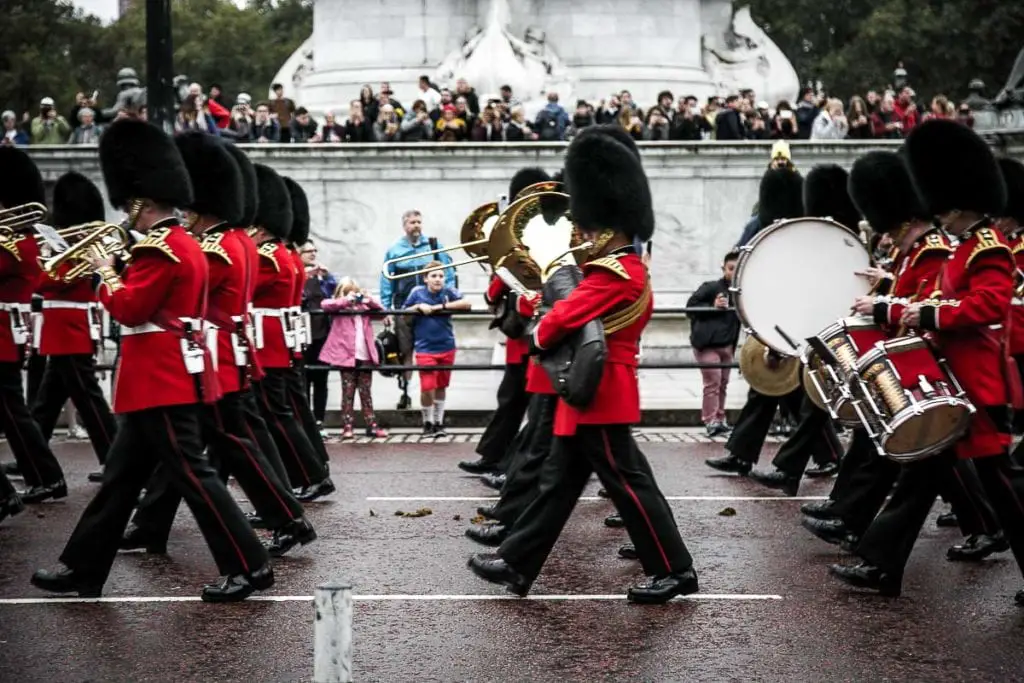 While London often has a bad reputation for its moody weather, as a city for expats it receives the highest marks. As an English-speaking country, fitting into the British culture is easy enough for most.
As an Australian, I moved to London and without trying too hard met many fellow Australians, New Zealanders, Americans and South Africans through work and social activities (touch rugby anyone?) as well as a tonne of friendly Londoners. You'll have to up your tea intake, get used to ordering pints at the pub and carrying an umbrella most days.
You will hear some groans about London's cost of housing, and it's fair to say it can be a challenging city to find affordable housing. Expats prepared to look further afield in Zone 2 or even Zone 3 however may be pleasantly surprised with how far their pounds stretch. Zone 2 in particular offers an excellent sweet spot of convenient quick transport to central London with a significantly lower price point than Zone 1.
Whilst the cost of housing bumps its cost of living up, expats will find the price of groceries, free health care, inter-city transport and proximity and cost of travelling abroad to Europe as definitive positives. With some planning, incredibly affordable weekends in Paris, or week-long beachside breaks in Spain are just 1-2 hours away. Free world-class museums throughout London mean you don't even need to look abroad to make the most of London without it hurting your hip pocket.
The elephant in the room is, of course, Brexit which brings some uncertainty. Any guesses to understand its impact are exactly that. This is causing major employers to consider their bases, and may have a detrimental impact on the UK's and indeed London's economic outlook and ultimately prospects for employment. London had the second highest vote for "remain in the EU" within the UK (behind only Scotland), a testament to the city's welcoming nature. In any case, Londoners are well known for their ability to "carry on", and whatever the outcome of Brexit, you can be sure this resilience will continue.
Recommended by Jeff of Our Passion For Travel
Amsterdam, the Netherlands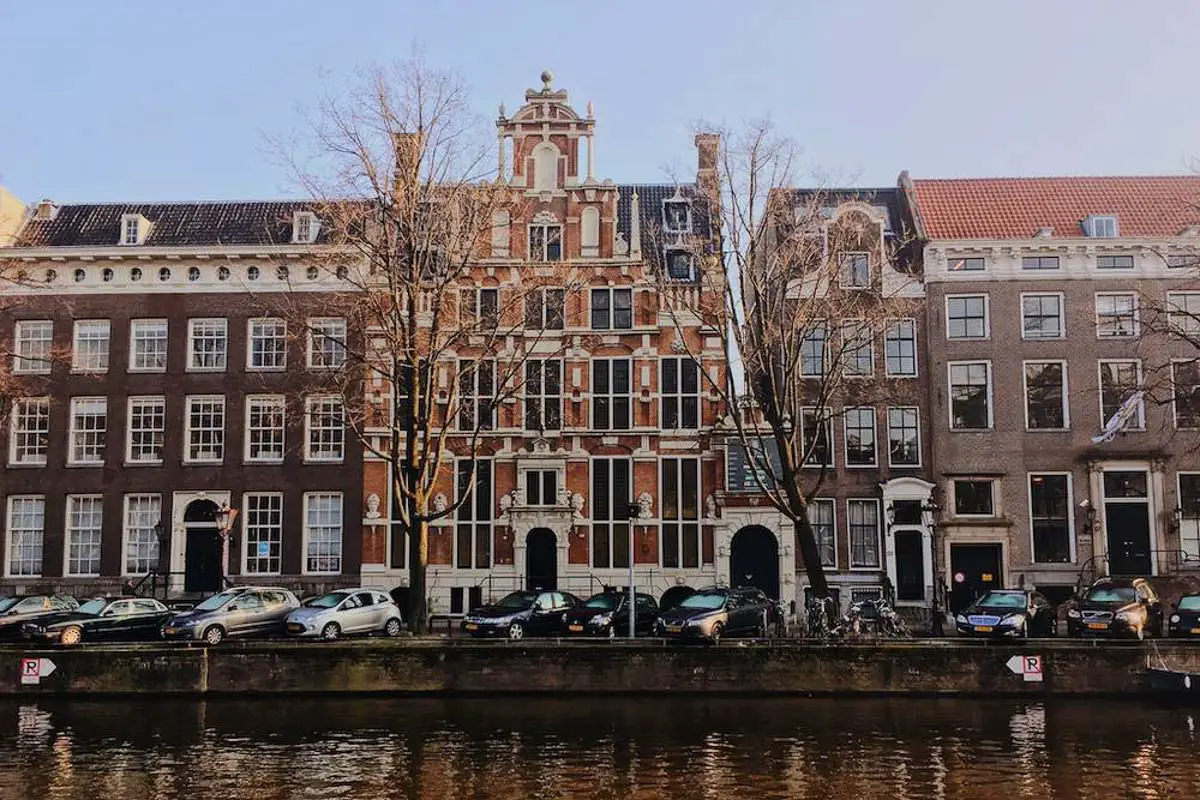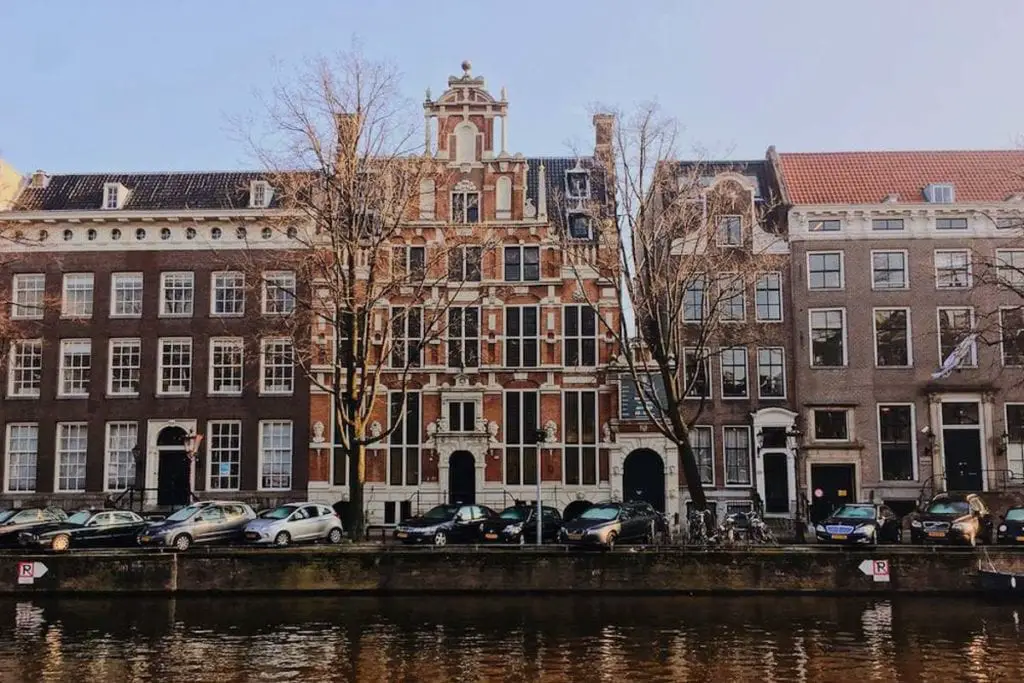 Those seeking a great expat experience will fall in love with Amsterdam, the Netherlands.  The charming Dutch capital is full of culture, people who speak great English, and beautiful architecture. As a former resident of Amsterdam, I fell in love with how bike-friendly Amsterdam is.
That said, tourism is an issue that Amsterdam is grappling with and many locals get very frustrated with tourists only in Amsterdam to party and/or the many hen parties throughout the city centre. Many locals avoid living in Amsterdam's city centre for this reason, coupled with the lack of supermarkets.
Expats will find numerous high-quality jobs catered to those speaking English along with many European languages. Many Dutch companies are highly international, so Dutch is not required for many jobs and many survive without Dutch. For those new to the expat life, expat living in Amsterdam is a great way to start out, as English is widely spoken at a high level and it's often hard to practice Dutch!
Amsterdam is the most expensive city in the Netherlands and expats can expect to pay upwards of €1,200 monthly for rent alone. The high cost of living can be a bit of a struggle for new expats and families given that salaries in the Netherlands tend to be lower and apartments are at a premium, however you can still have a comfortable middle-class life in Amsterdam on a normal salary if you share your apartment with others and you're a dual-earning couple.
The Dutch lifestyle is quite active, which is well-suited to young professionals keen on socialising, being active with sports and biking everywhere.
Recommended by Karen of Wanderlustingk
Berlin, Germany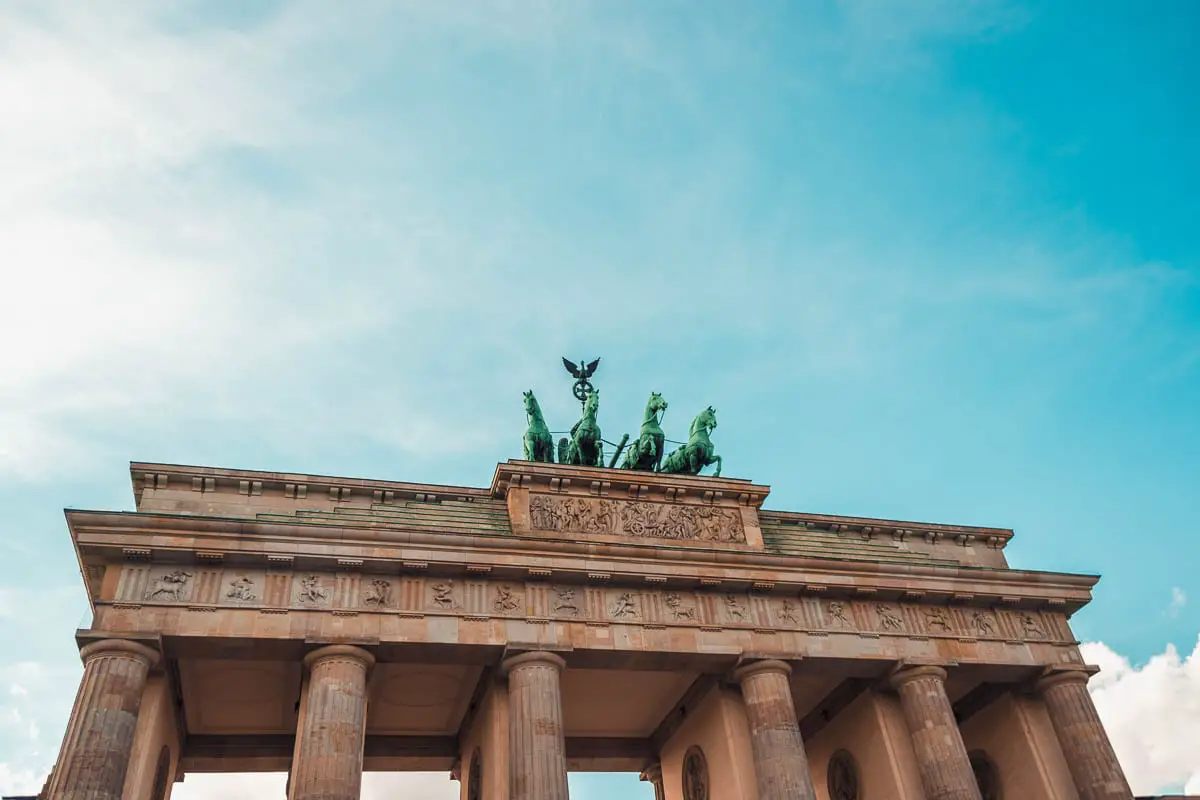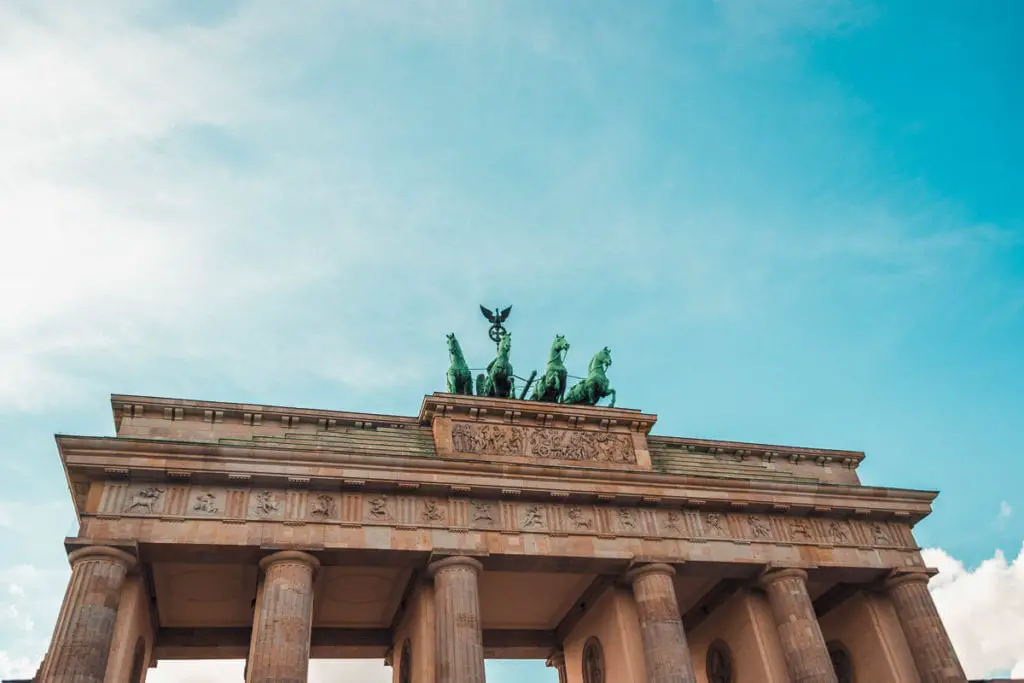 I've been living in Berlin since 2015, and I think it's one of the best cities for expats.
While the cost of living is going up, it's still one of the cheaper western European cities. Rent varies greatly depending on neighbourhood, age of your building, how big your apartment is, and whether you have roommates. My husband and I pay around €1,150 (not including utilities) for an 88-square-metre, 3-room (which means two bedrooms in Germany) apartment in a new building in one of the more central neighbourhoods. This is a little higher than average, and there certainly are cheaper apartments.
It's also easy to get around in Berlin with English. You should learn some German because it will make your life easier, but there is a big English-speaking community here, and it's reasonable to find doctors and other services who speak English. Plus, there are tonnes of social groups for English speakers. Many locals speak English, but you will definitely encounter some who don't.
Finding a job is easier if you speak German, but there are opportunities for people who don't. Berlin has a huge startup scene, and many of those jobs are open to English speakers with the right skills. It's also a great place for freelancers since the freelancer and artist visas aren't too difficult to get, if you meet the requirements.
Another thing I love about Berlin is how international it is. Especially as a foreigner myself, I'm always meeting people from different countries. This also means there's delicious international food in Berlin. It's one of the things I think would be difficult to give up if I ever moved.
Germany's capital is a laid-back city where anything goes. The cold, gloomy weather in the winter is a big negative, but if you can get adjust to it or escape in the winter, Berlin is a city where you can be yourself, meet people from all around the world, and enjoy life. 
Recommended by Ali of Ali's Adventures
The Hague, the Netherlands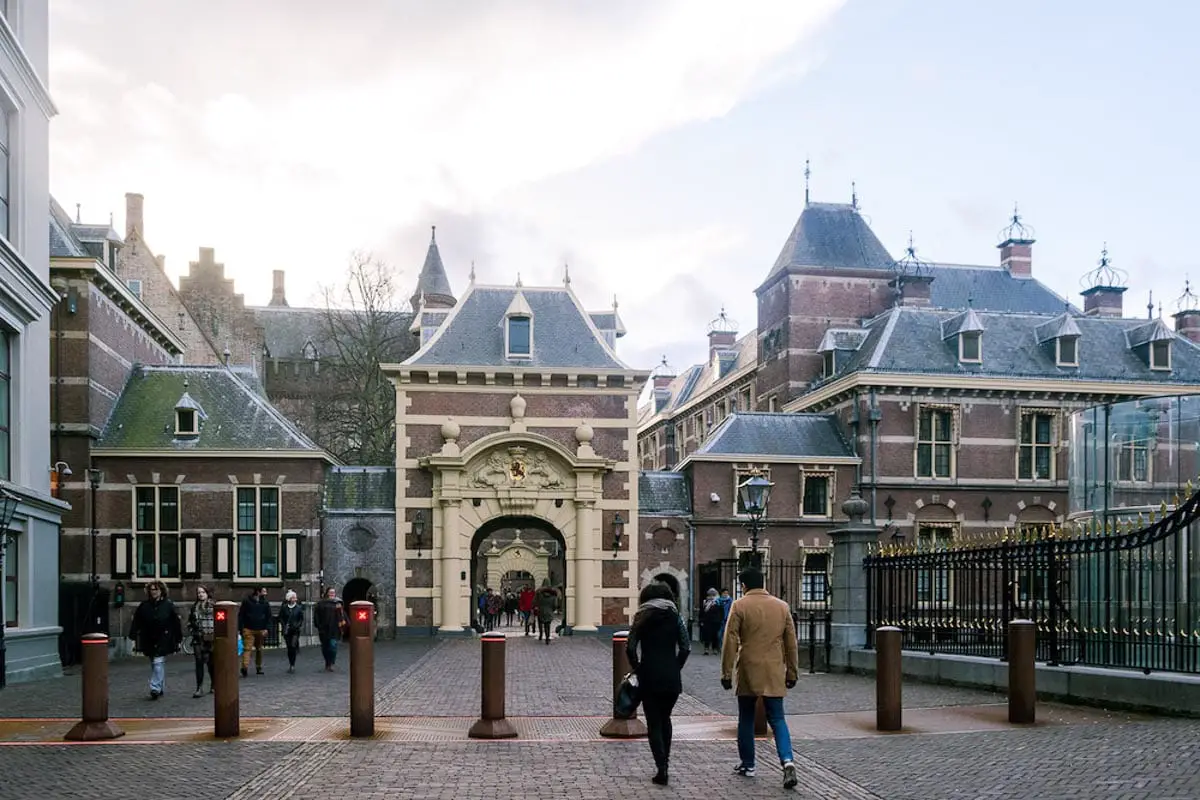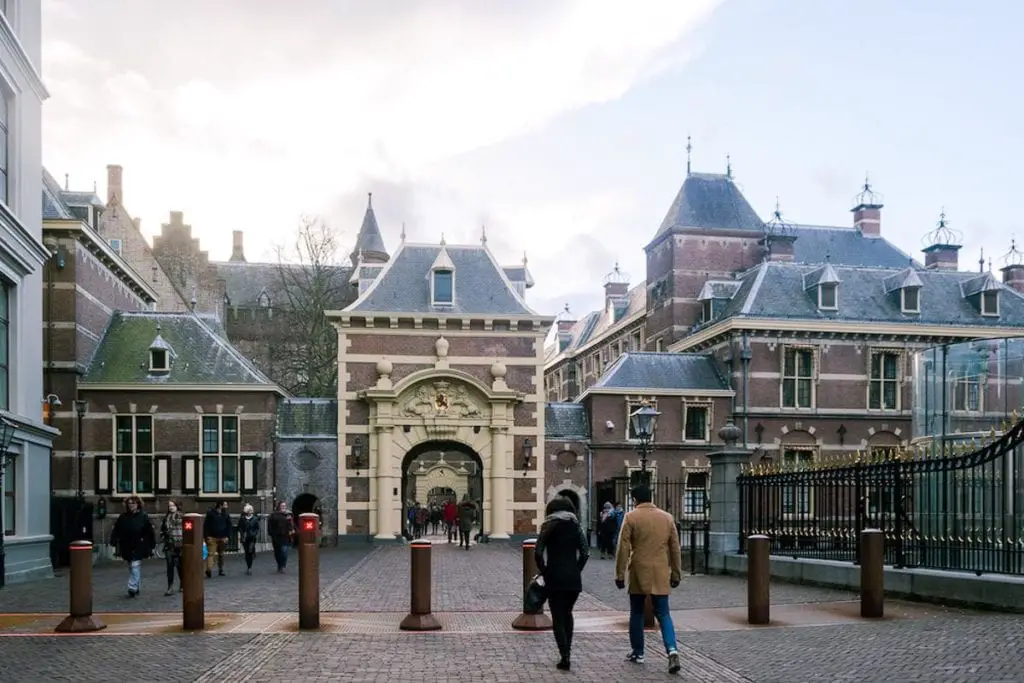 For expats in the non-profit and governmental sector, the Hague, the Netherlands is a fantastic place to live.
The Hague is a beautiful city that sits right along the North Sea. Although it's not as famous as Amsterdam, the quality of life along with the high-profile jobs available for expats attract many to live in the Hague. (Many come for the EU and UN institutions who call the Hague home, including the International Criminal Court.)
Its convenient location close to Rotterdam, Delft and Leiden make it popular with young professionals and families looking for a Dutch base affordable for families. Unlike some of the surrounding areas, the Hague has a high percentage of foreigners due to the many embassies. The international atmosphere here mean that you hear many languages on the streets of the Hague and there are also numerous English-language bookshops. You'll also find food from all over the world represented within this beautiful city!
The Hague is a great city for families in particular as it's the greenest city in the Netherlands due to its numerous parks. The housing market in the Hague is a bit difficult at the moment, however it's better here than in some other major Dutch cities. New housing regulations are making it easier for new expats on lower salaries to find suitable housing that they can afford.
Overall, the Hague offers a more relaxed and quiet alternative to the crowds of Amsterdam, perfect for young professionals and families looking for a cozy place to settle down in the Netherlands! I've been surprised how quickly I've fallen in love with living in the Hague!
Recommended by Karen of Wanderlustingk
Geneva, Switzerland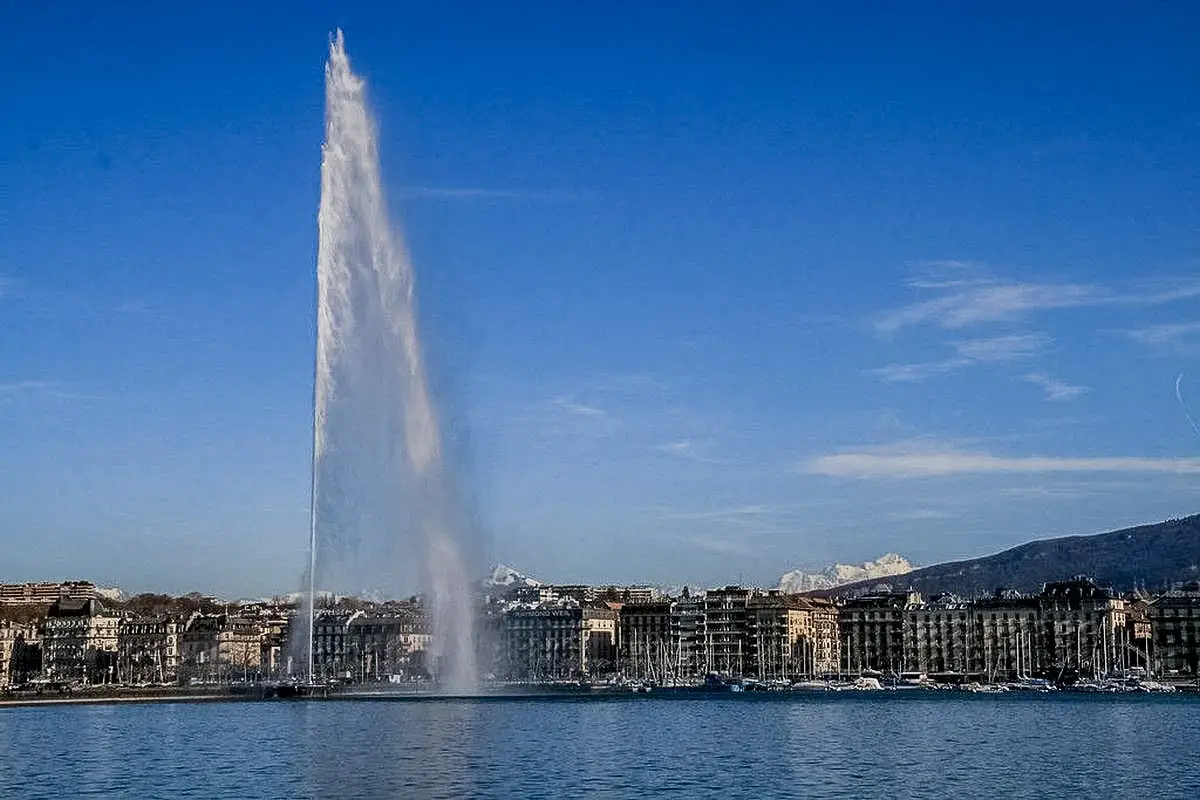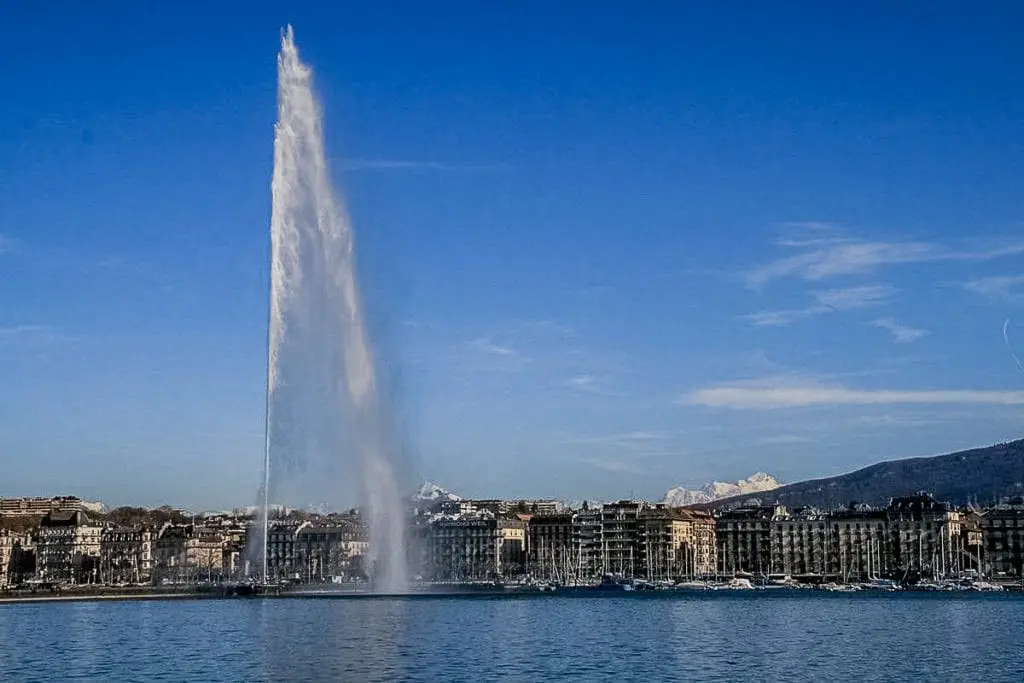 Nearly half the population of Geneva is made up of expats from all over the world, so if you like cosmopolitan cities with a mix of many different cultures, there's no better place than Geneva. Many of the expats here work for international organisations, such as the United Nations and the Red Cross. But there are also lots of multinational companies with offices here, and there are many job opportunities for professionals in the banking sector.
Immigration and residency regulations are fairly strict, so most expats have a job lined up already before they arrive. The cost of living in Switzerland is high, but so are salaries, so you should be able to save a good chunk of change while you're here. Geneva is surrounded by France on three sides, so many people head across the border to do their shopping, or even live in one of the border towns like Ferney-Voltaire and commute into Geneva for work each day.
It's easy to make friends with other expats here, as there are lots of events happening all the time. Check meetup.com and glocals.com for upcoming events that match your interests. Befriending local Swiss people can be a bit more challenging, but if you join a club or group that has a mix of locals and internationals that can be a good way in.
Beautiful Lake Geneva sits right in the centre of the city and is a popular place for picnics in the summer. The lakeside neighborhood of Pâquis is a lively, multicultural place with plenty of great restaurants serving different kinds of ethnic cuisines.
Switzerland is a small country with an excellent rail network, so the opportunities for weekend trips are endless. The airport is also small and easily navigable and is less than 10 minutes from the city centre by train. So, with plenty of budget EasyJet flights to destinations around Europe, you don't have to limit your weekend explorations to just Switzerland.
Recommended by Wendy of The Nomadic Vegan
Prague, Czech Republic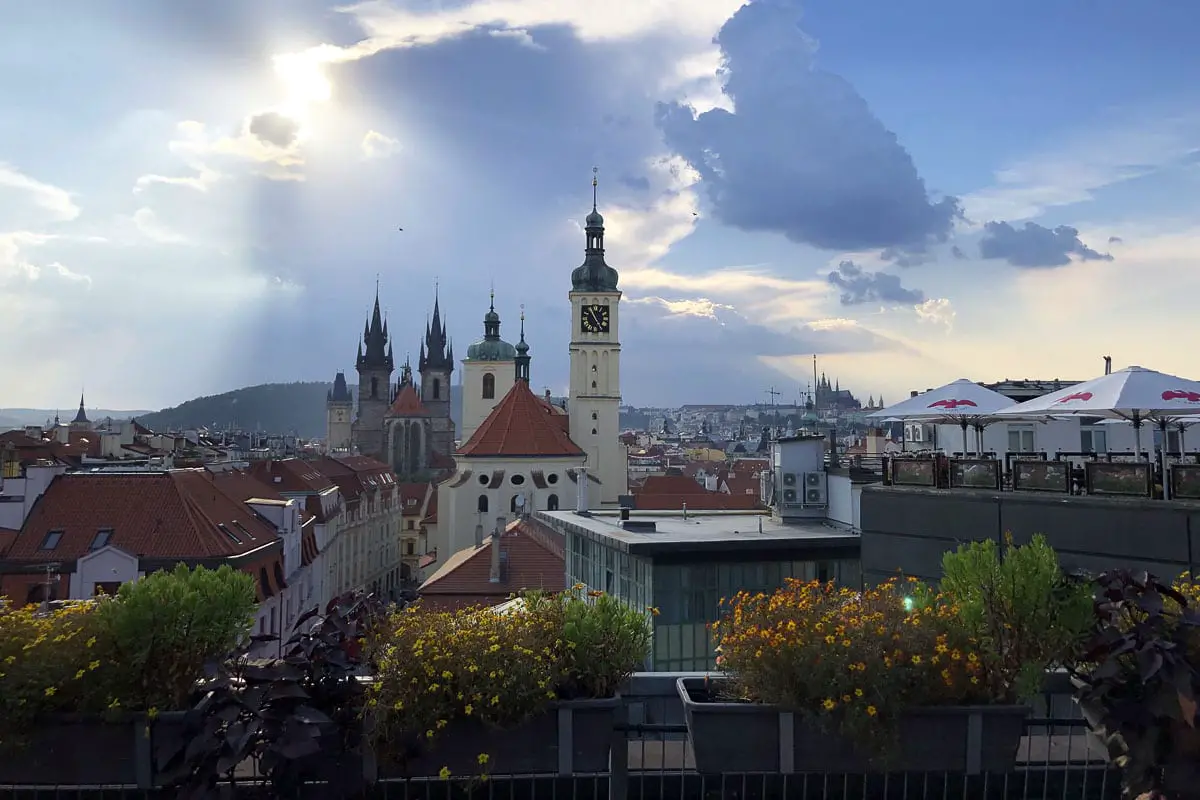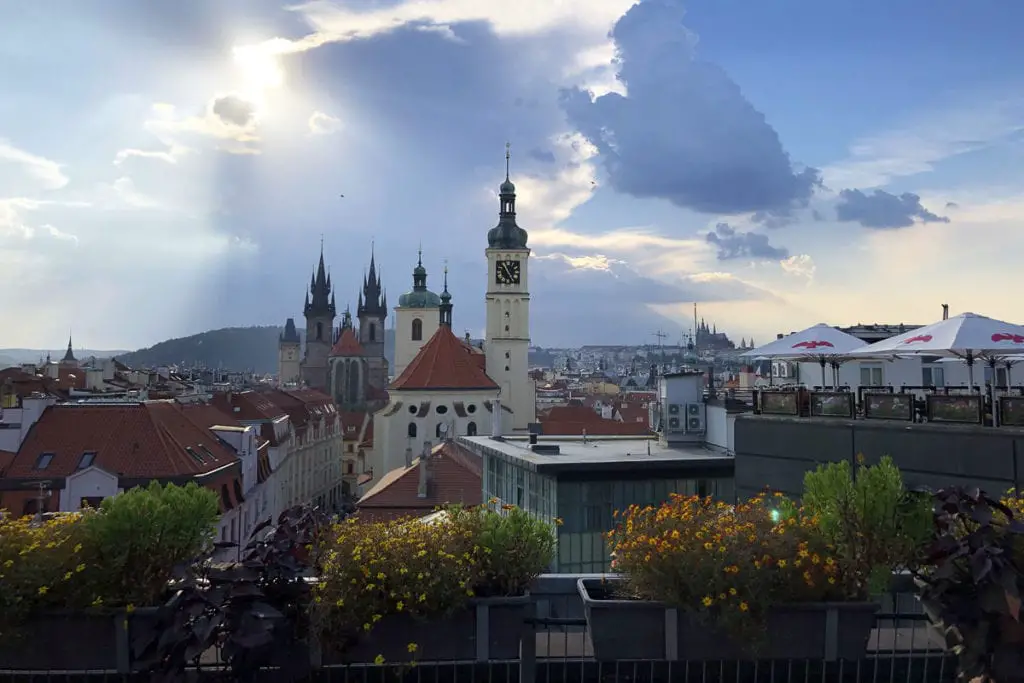 Prague is one of the best cities for expats and it's been becoming more and more popular.
There are several reasons why Prague is so expat-friendly, including the cost of living, which is relatively low compared to how much one can earn. Eating out every day is not a problem if you have a good job.
Speaking of jobs, there are many opportunities. For certain professions, such as the IT sector, there's a never-ending thirst for more professionals, even from abroad. Prague and Brno are the only Czech cities where this is the norm.
Even if you don't speak Czech, you'll have no problem with day-to-day living in Prague. Almost everyone, especially young people, speaks English.
Prague is safe, even at night. It's a wonderful modern European city with a low crime rate. Of course, one should always use common sense and not purposefully get into dangerous situations.
The infrastructure in Prague is well developed, with a fast, functioning public transport system and everything you might need. While Prague is still developing, it's doing so at a lightning speed. More cafés keep popping up, and modern and eclectic restaurants open on a daily basis, which makes life in Prague exciting.
Living a rich cultural life is easy in Prague. There are events being organised all the time and if you like, for example, the theatre, it's easy to come across performances with English subtitles.
Recommended by Veronika of Travel Geekery
Aix-en-Provence, France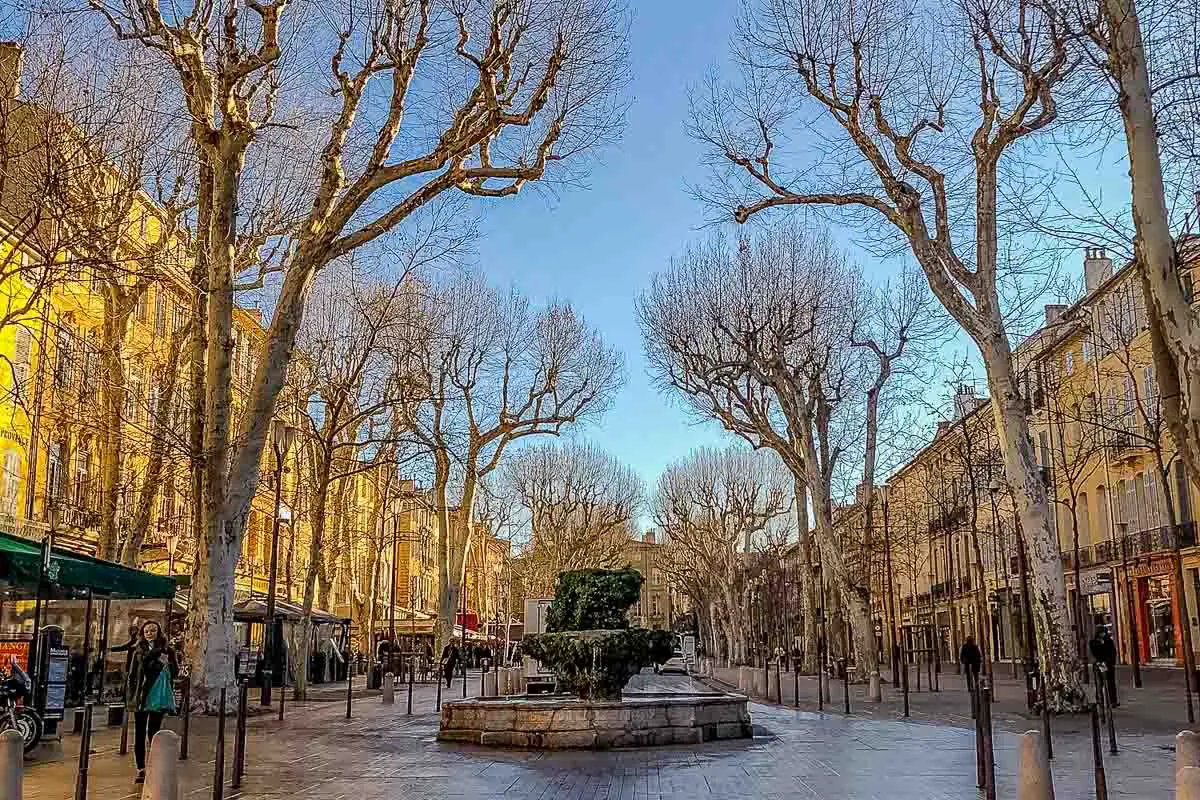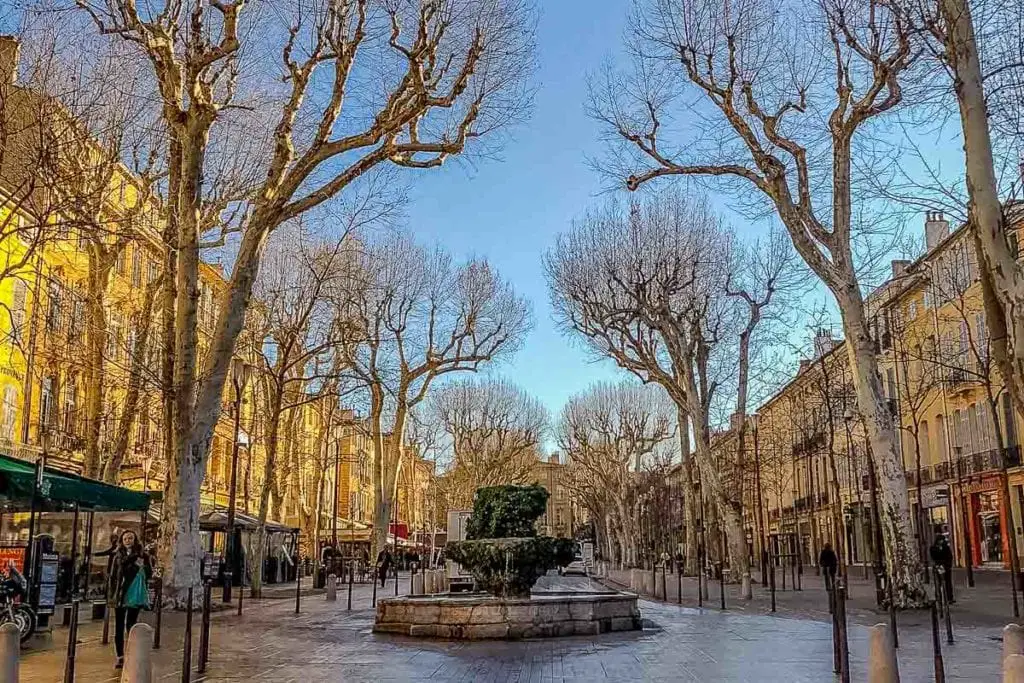 Generally speaking, France isn't the easiest country to live as an expat. There are mountains of paperwork, unclear rules, and strict guidelines to follow in order to live here.
But… it's all worth it when you get to live in a city as beautiful and vibrant as Aix-en-Provence.
Provence draws in expats from all around the world, and with its art galleries, pretty streets and endless museums, Aix has established itself as a bit of an expat hub. Here you'll find trendy co-working spaces, regular meet-ups and networking events for expats, so there's no excuse not to meet like-minded people. And if you're expatting with kids, there are even more opportunities through the international schools and associated events and communities.
As a fairly compact city, it packs a punch for cultural attractions and events, and the surrounding countryside is completely charming. Within a quick day trip, you can visit the bustling city of Marseille, the stunning beaches around Cassis, the villages of the Luberon – the list goes on.
And for nature lovers, there are a myriad of walks to do within a short distance of the city – that you can do with alongside the walking groups if you want company!
Aix isn't the most affordable city to live in, but if you look outside of the city centre, prices are cheaper. And there's a real "entrepreneur" attitude, so if freelancing is your thing, you'll fit right in!
Recommended by Nadine of Le Long Weekend
Brussels, Belgium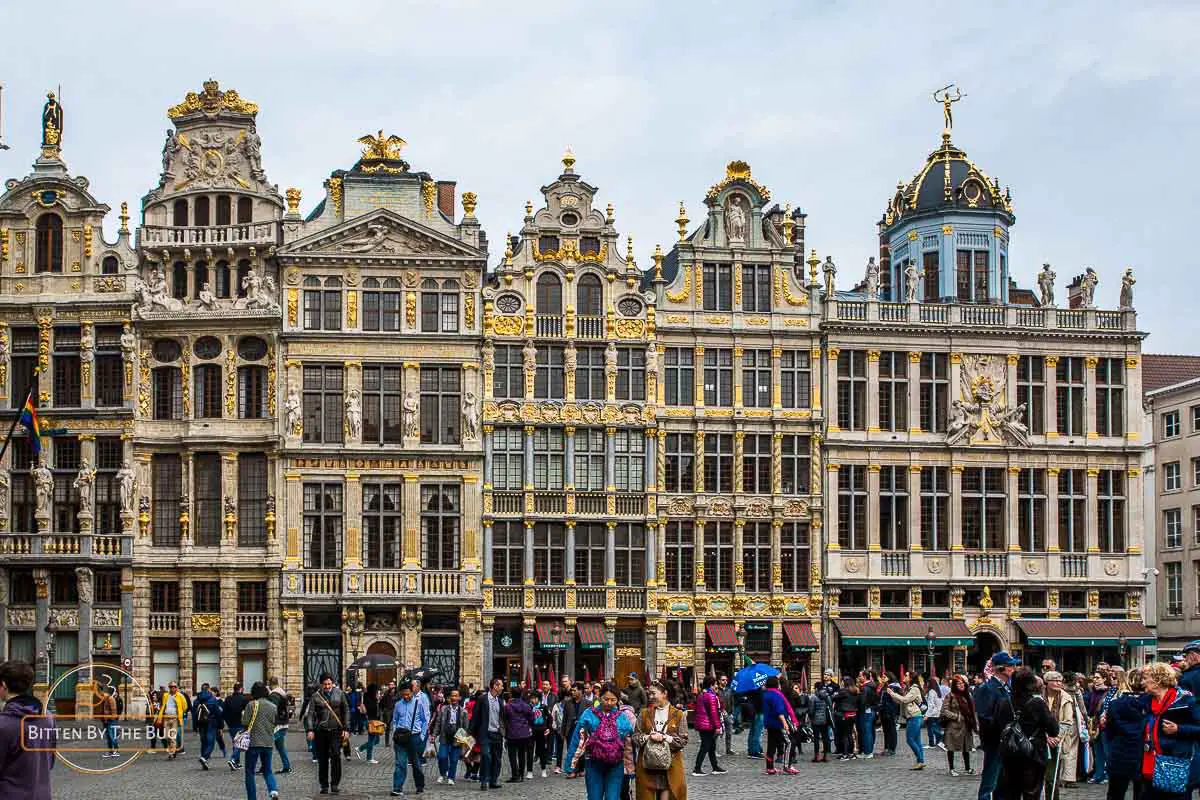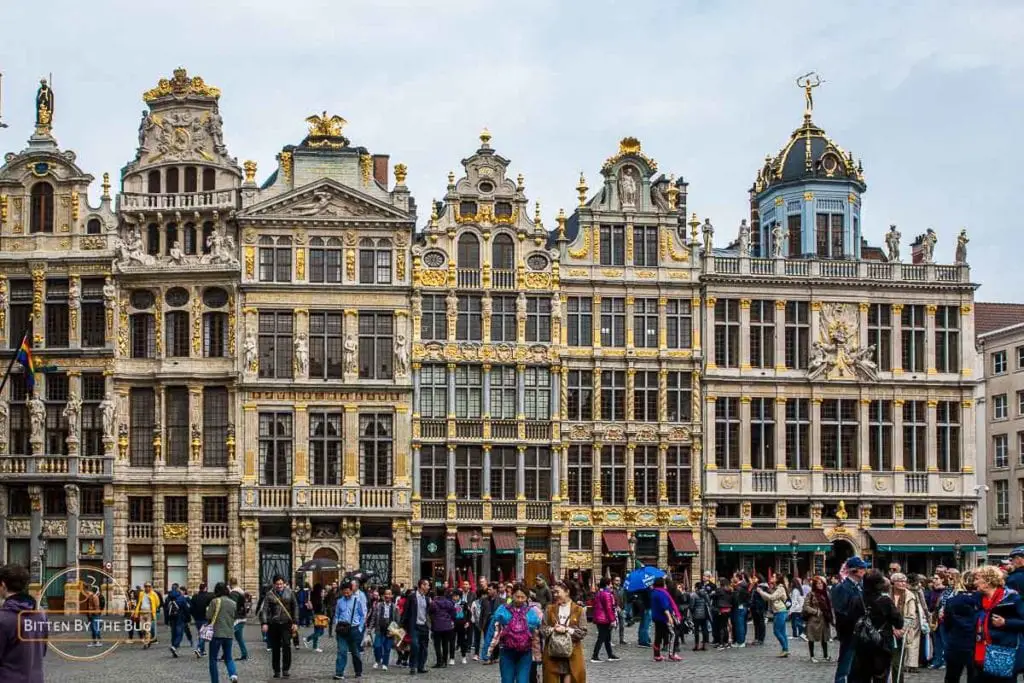 Since many European institutions have their headquarters in Brussels, lots of expats move to the Belgian capital for work. Although relocating always entails a period of adjustment, settling in Brussels is relatively easy.
First of all, people living in Brussels are very much used to expats coming and going, which has made them relatively welcoming to new faces. You'll notice that it's very easy to be accepted into a new group of friends.
The linguistic situation in Belgium, and Brussels especially, is fairly complex, which has its advantages for expats as most people are bilingual or even trilingual. Not only can you communicate with people in French or Flemish, it is also very easy to get by if you only speak English. People are used to switching languages and will easily switch from Flemish or French to English to let you participate in the conversation.
Lots of events are organised especially for expats, like after-work drinks, yoga courses or international picnics. These are great ways to get to know people in a new city and make friends.
Finally, Brussels is an affordable city on human scale. It's sufficiently large with enough things to do and see, yet not too large when it comes to getting around. Install a public transportation app from this guide on the best mobile apps in Brussels and you'll see that travel distances rarely exceed half an hour.
Recommended by Sophie Lenoir of Bitten By The Bug
Barcelona, Spain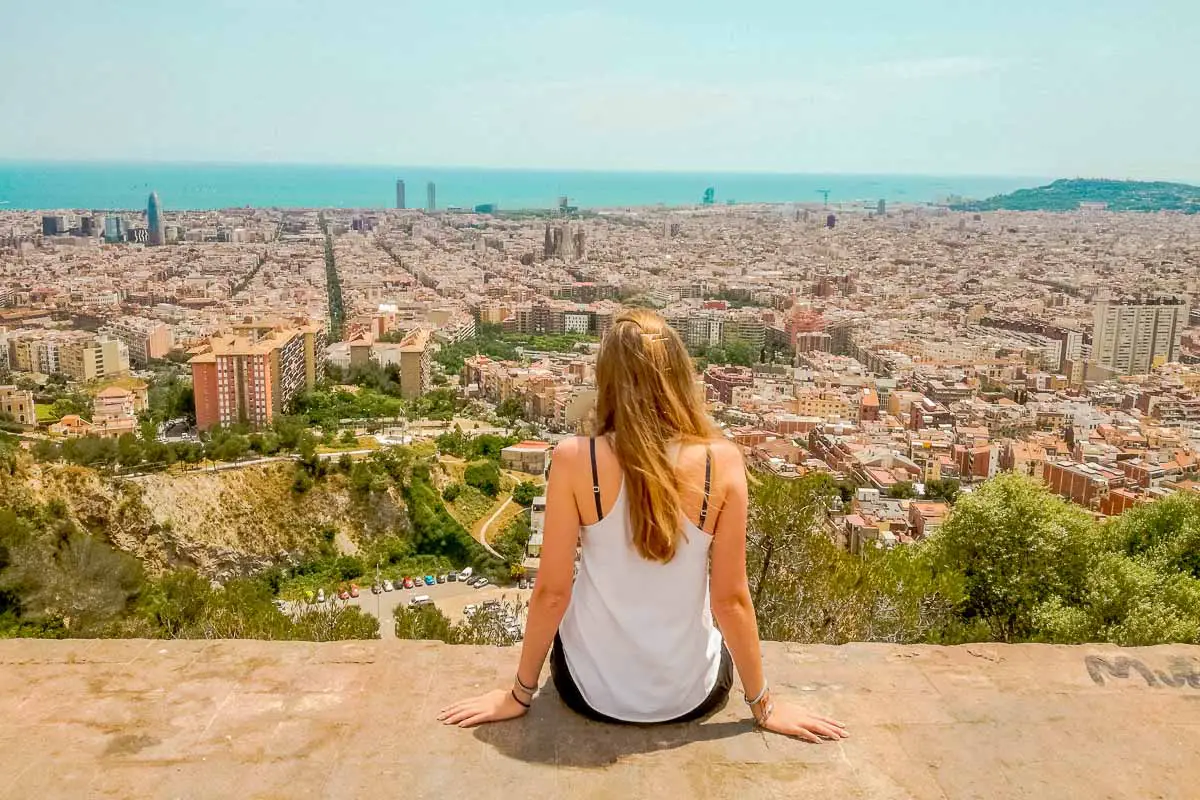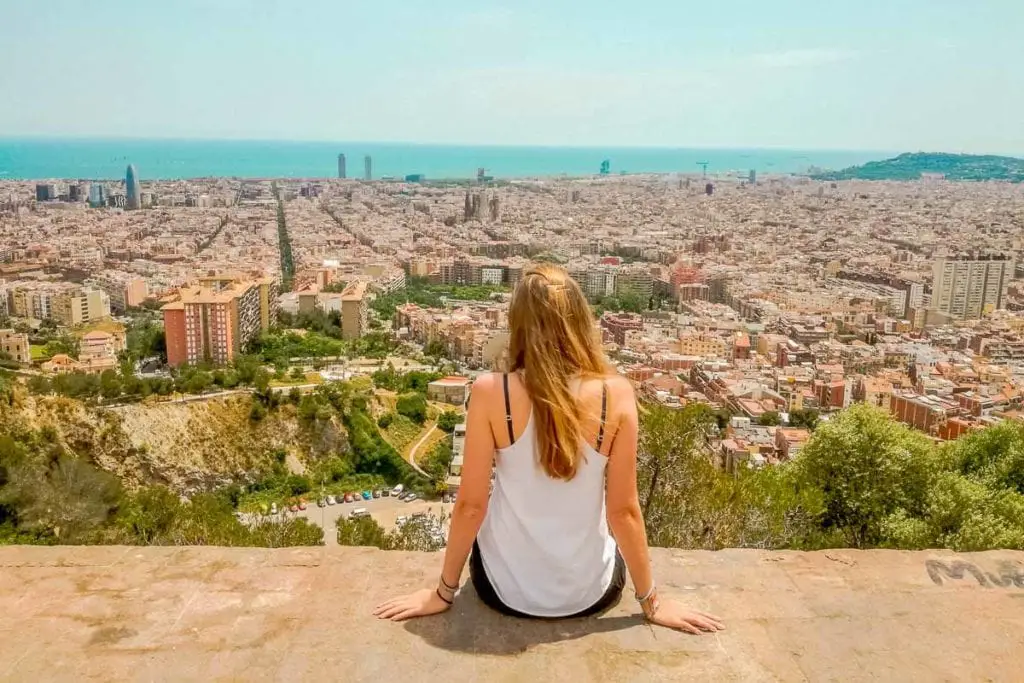 I've live in Barcelona, the capital of Catalonia, now for more than 3.5 years and love it.
The best thing about living here, of course, is the weather. Almost every day, the sun is shining and not a single cloud is visible in the sky. The temperatures are also perfect for almost every season. In summer it's not too hot, and even if so, you always have a cool breeze coming from the coast. Until late autumn, we still have summer temperatures, so even in October you can enjoy the beach and in winter, it's possible to sit outside and enjoy a coffee in the winter sun.
For foreigners, especially those who speak English, German or French as their native language, there are many jobs offered. If you want to get a better job and work on your career, it's better to speak Spanish, Catalan or both. Not everyone in Barcelona speaks English, so it's even more important to learn at least one of the two languages in order to get in touch with them. In Barcelona, you will get to know expats from almost every country, so you can certainly meet people from your country.
Another highlight in Barcelona is the food. There are great restaurants and bars everywhere, and if you're not eating in tourist areas, you can also find great deals.
A drawback about Barcelona, however, is the high rents. Foreigners often get overcharged, especially if they don't speak Spanish. Make sure you get up-to-date information about rent costs and processes, or take a local with you when signing the contract for an apartment.
Recommended by Vicki of Vicki Viaja
Hamburg, Germany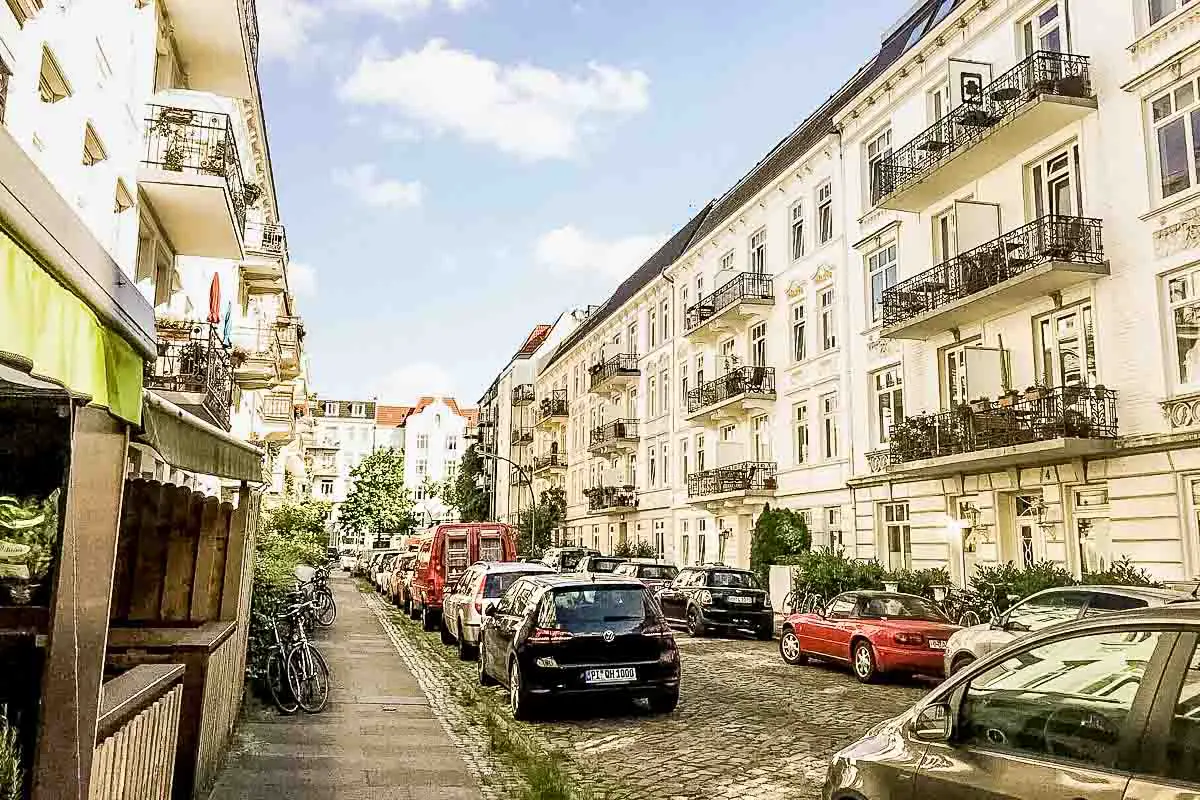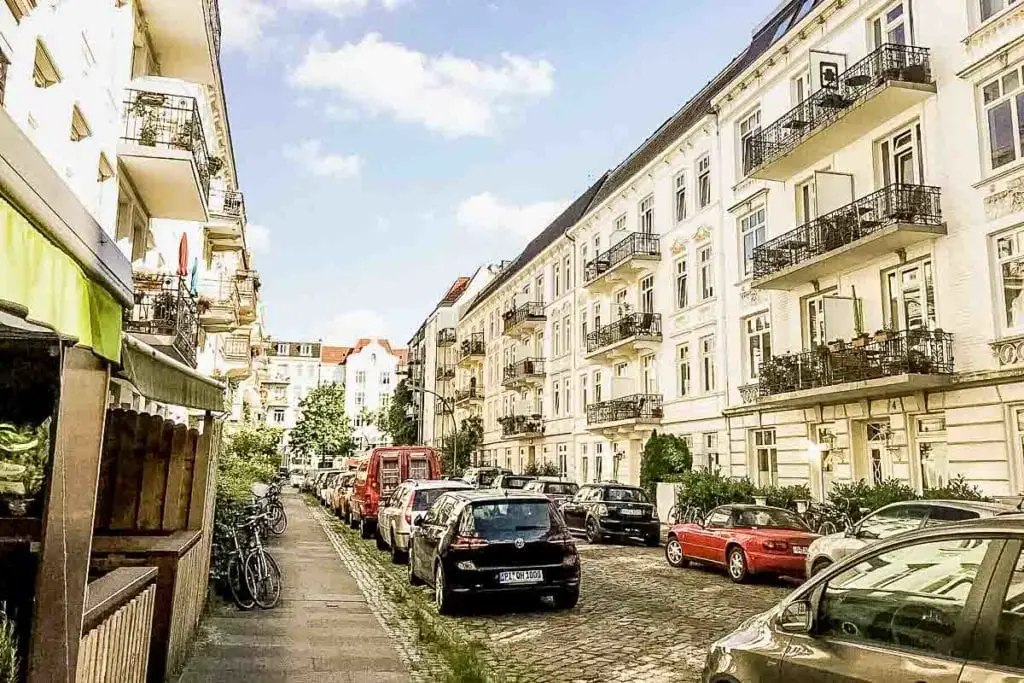 I lived in Hamburg for a year and it's still one of my favourite cities to live in. I'd move back in a heartbeat if I could!
What makes Hamburg such a great place for expats? So many things! First, it's a beautiful, thriving city in northern Germany. With Hamburg's many neighbourhoods, from eclectic with a young vibe to tree-lined streets dotted with upscale restaurants and cafes, to new apartments with a view of the Elbe, just to name a few, you're sure to find the right fit.
If city living isn't your thing, check out the quieter towns just outside Hamburg proper, most of which are on the metro line. These towns are perfect for expats who want more living space or a car but still want to zip into the city on the S-bahn.
Another reason Hamburg is so great is because it's a livable city, not a tourist city. So, you don't feel like you're dodging vacationers while trying to go about your day-to-day life.
There are so many things to do in Hamburg, like learn to sail on the Alster, take long walks or bike rides along the Elbe, relax at Planten un Blomen park, see a performance at the new Elbphilharmonie, canoe the hidden canals, visit the city's museums and galleries or try out the many innovative restaurants, cafes (German cake!), and bars (German beer!).
Another great aspect of living in Hamburg? It's super easy to travel all over Europe! In less than an hour you can be at the beach, Berlin is just a couple hours away by bus or train, and the Hamburg airport (easily reachable by U-bahn) has flights to numerous locations around Europe and beyond.
Recommended by Cate of My Germany Vacation 
Dublin, Ireland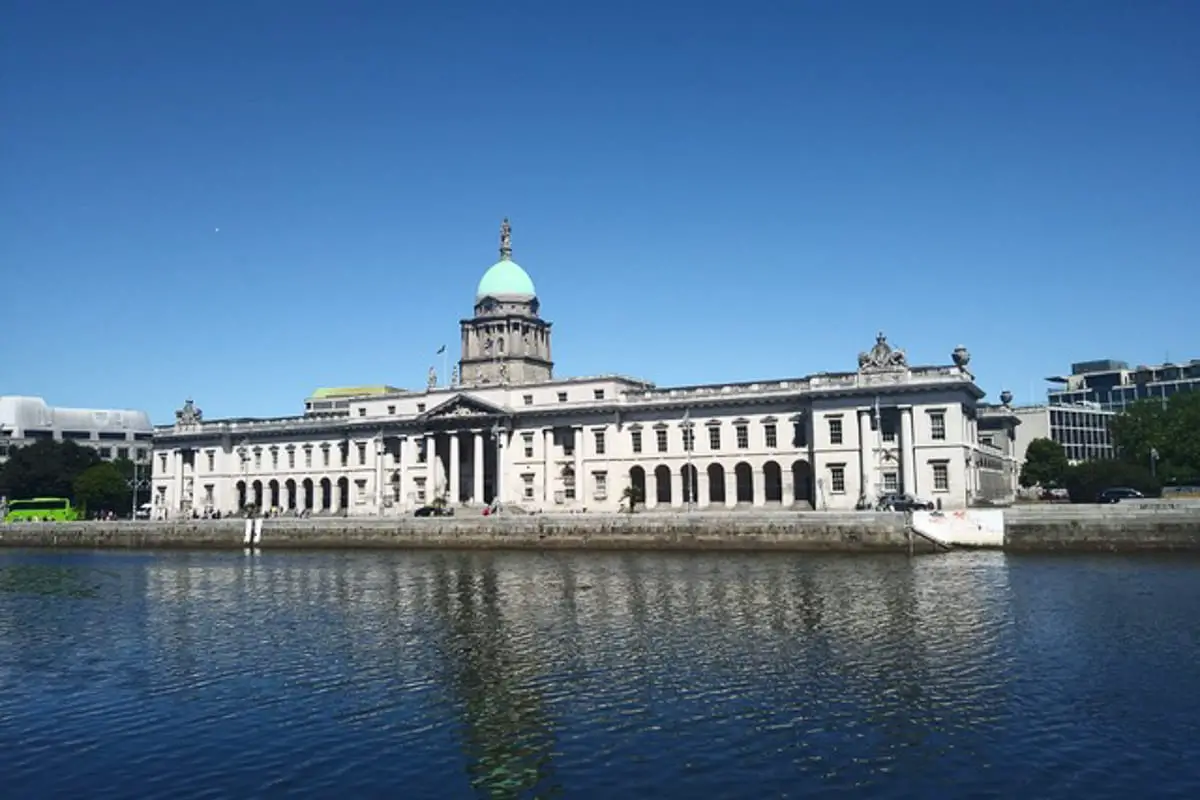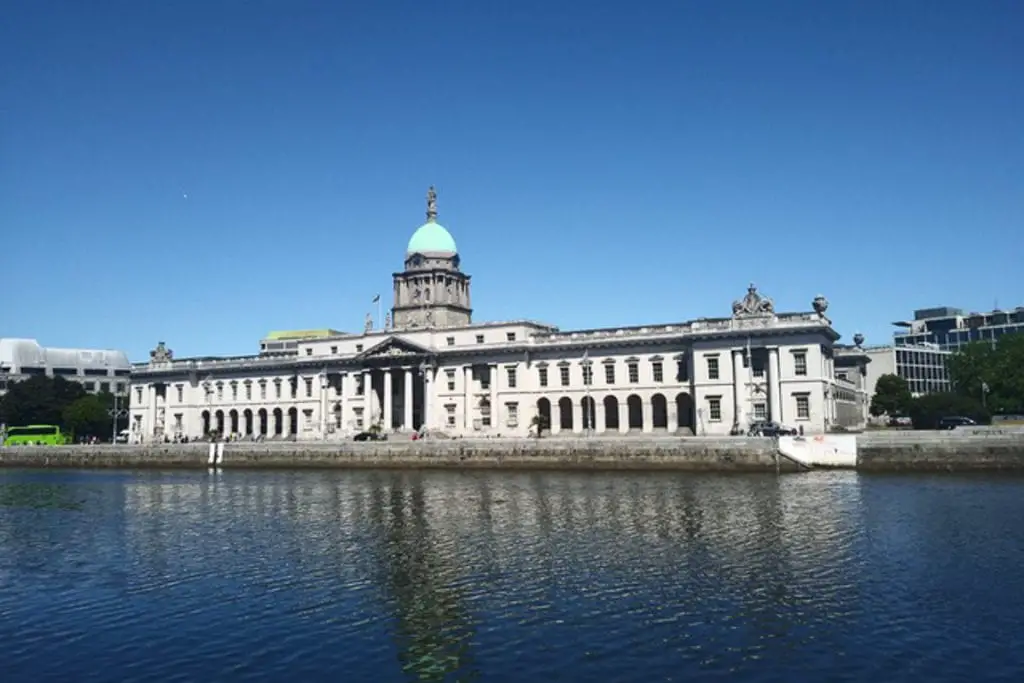 Dublin, Ireland is arguably the most friendly and international city to move to right now in Europe as an expat. Not only are the Irish people friendly and fun, but the city is having a surge of expats due to the ever-increasing jobs coming to Ireland because of Brexit.
So, when you come to Dublin, you'll find there are many expats in the same situation as you looking for friends and up to explore the city and its surroundings. There are plenty of meetups for internationals, whether for language exchanges, hiking in the countryside, surfing, or just going out for a night on the town. Making friends here will never be a problem, since the locals and expats alike are always down for a good time.
Also, Dublin is amazing because the expanding tech industry and all of the job opportunities. Right now the city has been expanding what's called "Silicon Docks" because companies such as Oracle, Facebook and Google are bringing thousands of jobs to Dublin.
With public transit everywhere, and Dublin being a big city that feels like a small town, it's easy to get around. I never needed a car while I lived there, but a bike was helpful.
The only downside about Dublin is that the cost of living has recently skyrocketed due to its popularity and all of the opportunities available. However, I believe the pros far outweigh the cons and this is the perfect city to dip your toes into moving abroad!
Recommended by Sarah of Travels of Sarah Fay
Lisbon, Portugal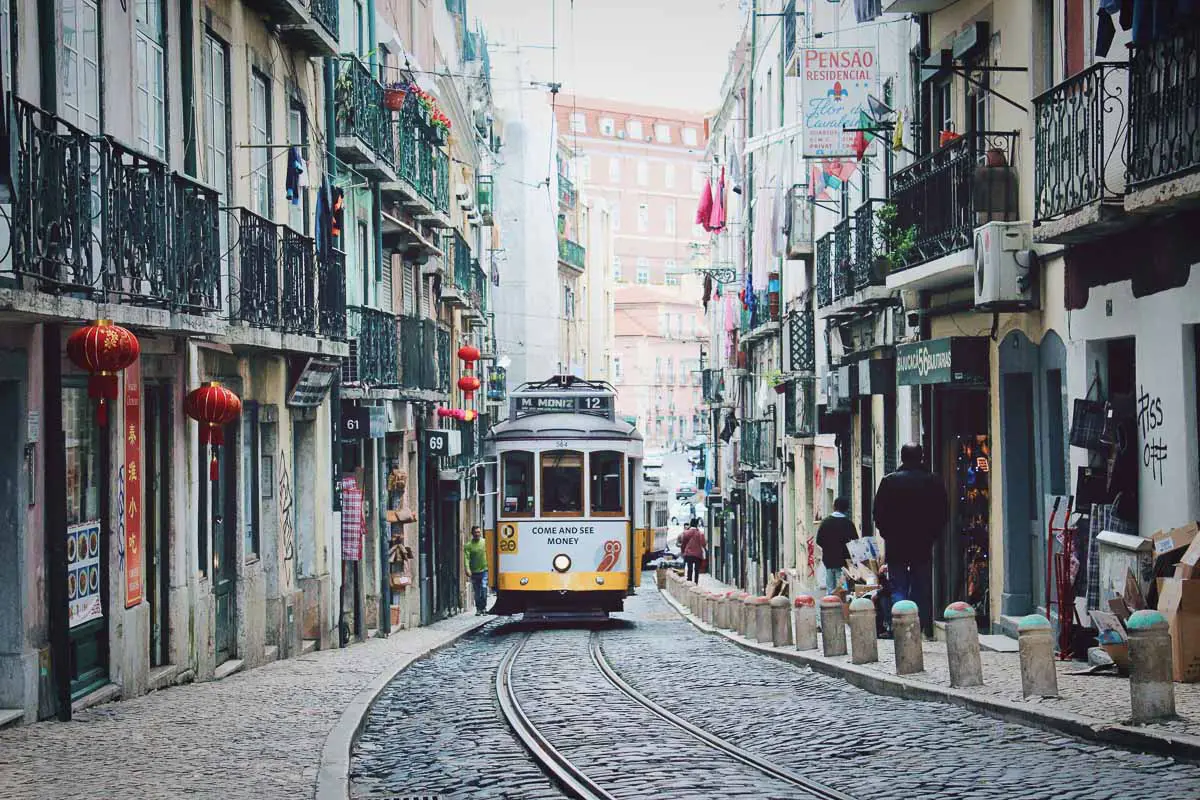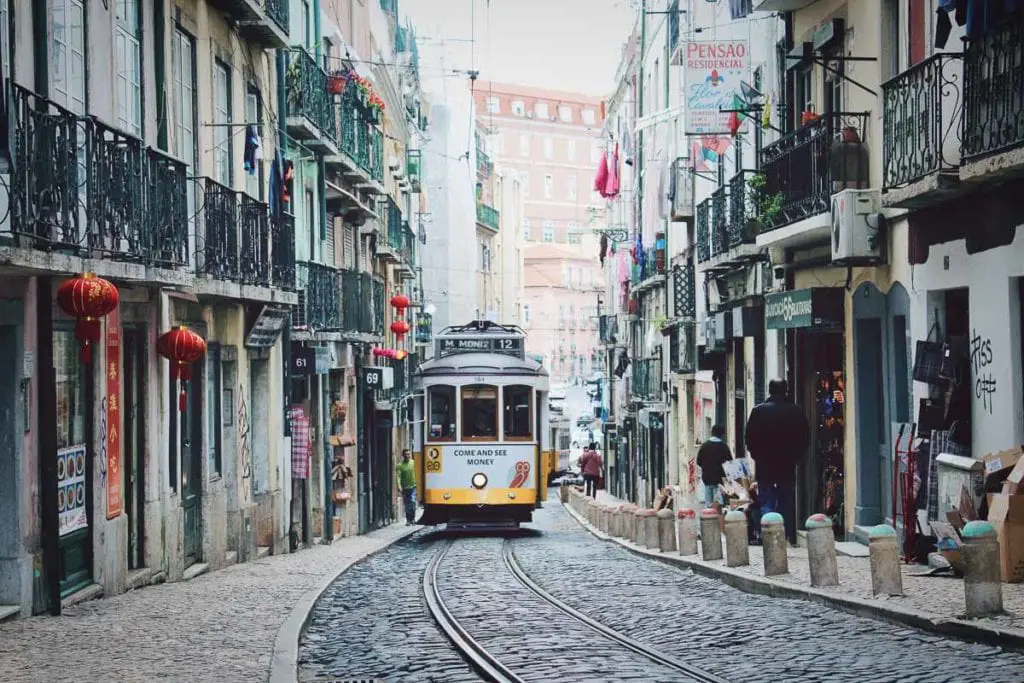 Having won numerous world travel awards, Lisbon is one of those destinations that is currently on everyone's lips and fast becoming the new darling of western Europe. But sunny Lisboa is not only a top travel destination, it's also one of the best cities for expats to live in.
Travellers from across the globe are falling in love with this stunning city and deciding to call Lisbon their home. And for good reason too!
Having made the move to Lisbon myself, here are just a few reasons why I personally love this city and country:
Year-round gorgeous weather, especially compared to other European counterparts.
The city – and country – offer up so much by way of culture, history, art, entertainment and sights to explore and visit.
Language is generally not a barrier since most Portuguese speak English fairly well, making day-to-day living a breeze.
Portugal overall is seen as having a fairly low cost of living, which makes it that much more attractive.
Lisbon is a melting pot of cultures and has a large expat community, meaning you're bound to make friends with others who have made the same move too!
Lisbon and Portugal are regarded as one of the safest locations and countries in the world!
The people are extremely friendly, warm and hospitable and always willing to help.
Of course, Lisbon has its own challenges too. Since becoming increasingly popular, rental prices have shot through the roof. As such, navigating the rental market may prove to be frustrating and difficult.
Portugal is also known for its bureaucracy and paperwork. So be prepared to jump through several hoops, especially pertaining to government and official matters.
Regardless of the drawbacks, Lisbon offers expats so much in exchange for so little. It truly is a wonderful city to live in. So, if you're considering a life as an expat, then Lisbon should definitely be top of your list!
Recommended by Marco Santos of Travel-Boo
Edinburgh, Scotland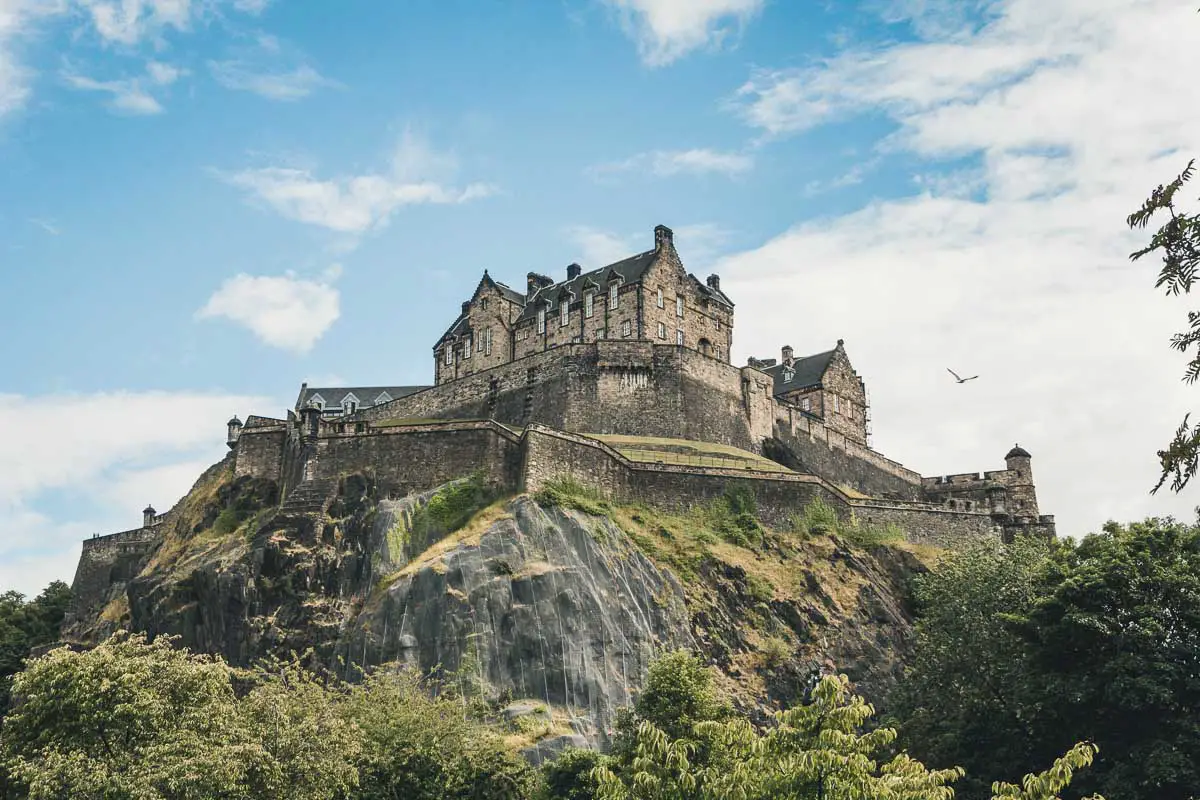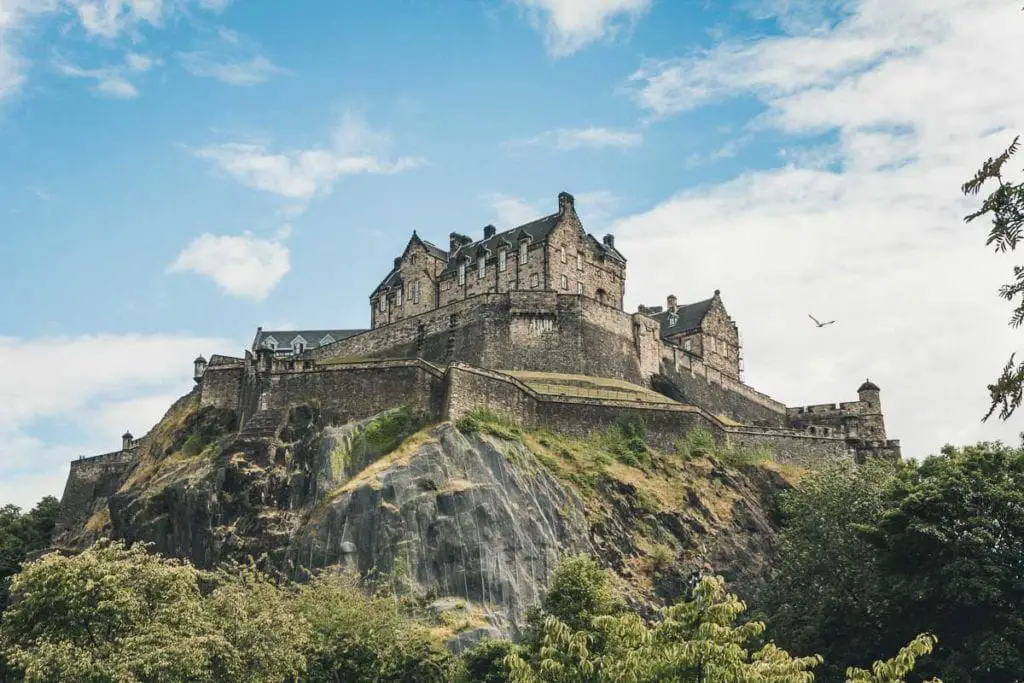 Edinburgh, Scotland's beautiful capital city, is compact, safe, cosmopolitan and historic.  It has a great combination of green spaces, excellent shopping, award-winning restaurants and diverse nightlife. You can also experience world-class events like the Fringe Festival and the annual Hogmanay celebrations.
There's a good public transport network with a large train station, international airport and frequent bus connections around the city and further afield.
Job opportunities are plentiful if you speak good English, especially in the tourism and hospitality industries.
You'll be spoilt for choice if you love eating out. The culinary scene in Edinburgh is world-famous and diverse – perfect if you are homesick for some local cuisine.
For digital nomads, there are plenty of shared working spaces and cafes that provide a comfortable working environment.
While renting in the city can be expensive, if you move out to the suburbs, you will find cheaper alternatives. You're not going to be spending a fortune outside the city and then be crammed on public transport with long commutes in the way you would in London, for example.
If you are looking to live frugally, Edinburgh has some of the best vintage and thrift shopping in the UK.
The social scene in "the Toon" is fantastic. Scots are a friendly bunch, and there are a whole host of clubs and meet up groups to help you meet like-minded folks.
It's also a great hub for exploring further afield, and in just a few hours, you can be enjoying unspoilt mountain views in the Highlands or walking on untouched beaches on the Scottish Islands.
Apart from the higher than average cost of living in Edinburgh, be prepared for a lot of rain and getting used to understanding some of the local accents. Just make sure you always carry a waterproof and don't let a "dreich" day stop you getting out.
Recommended by Gemma of A Girl and Her Dog on the Road 
Cardiff, Wales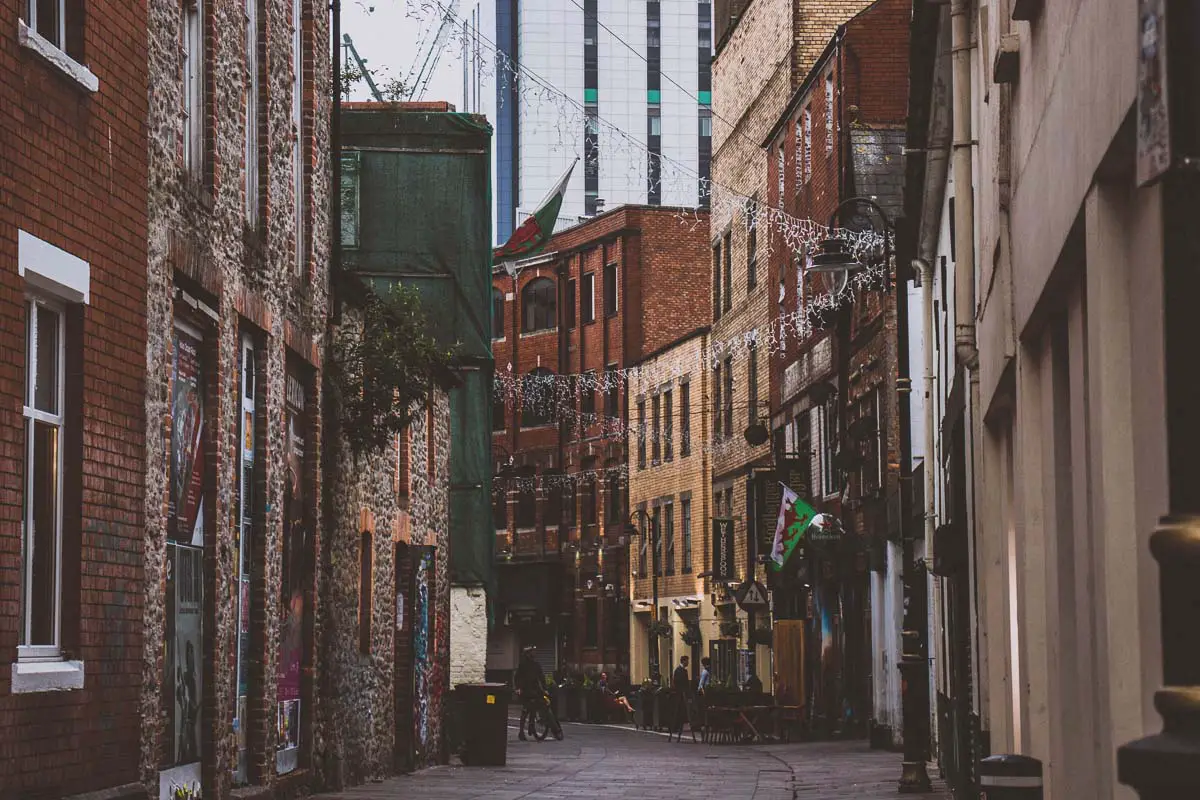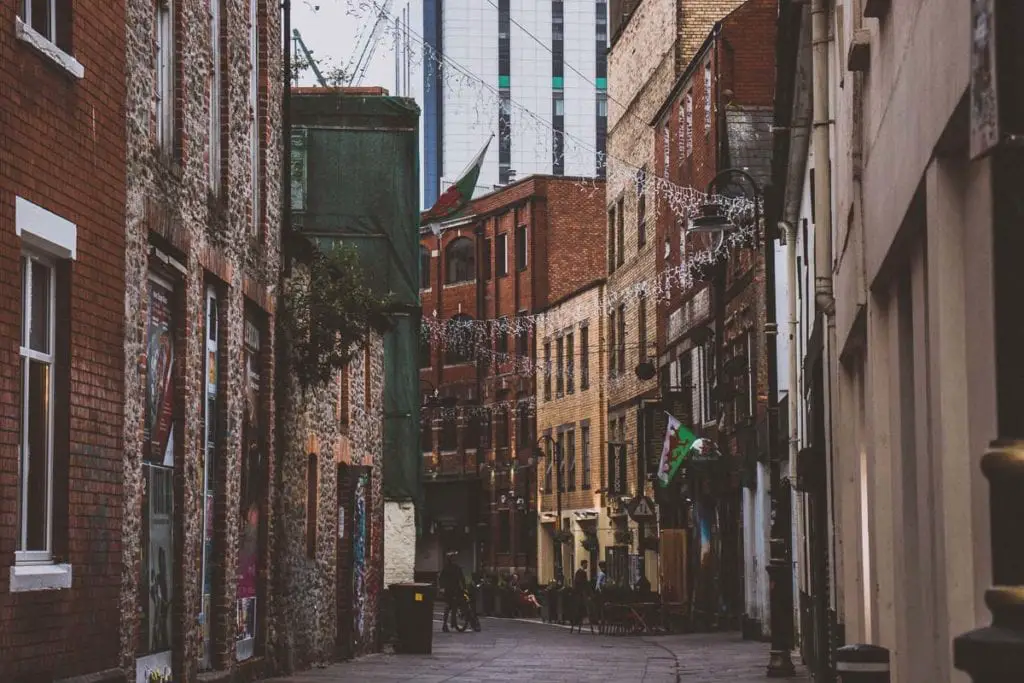 Cardiff, the capital of Wales, is a very livable city.
It's not a massive place, with a population of around 350,000, but it has great facilities, all within easy reach. It's one of the greenest cities in Europe, with several huge, wonderful parks, and it's also close to the countryside. You can be in some of the best outdoor spaces in the UK – from the mountains of the Brecon Beacons to the beaches of Gower in 60 to 90 minutes. There are also two international airports – Cardiff and Bristol – within 90 minutes, and London is only two hours away by train.
Cardiff has also long been a thriving cultural city. The Castle is fantastic, and the National Gallery of Wales is an outstanding museum with amazing Impressionist art. The Wales Millennium Centre in Cardiff Bay is a great venue, and there are also several others around the city. The large student population also keeps the city's outlook young.
It also keeps housing costs low, relative to the rest of the UK. If you're working in the city centre or nearby Cardiff Bay, there's a good chance you'll be able to walk or cycle to work.
The main drawback with Cardiff is that many of the best jobs are in the public sector, which can take a while to get into. Many jobs are low paid, and the breadth of opportunities isn't as great as in larger cities like London, Birmingham or Manchester.
Cardiff itself is also fairly multicultural, but not to the extent of the likes of London.  And despite it being home to one of the oldest expat communities in the UK outside London, it still has a relatively small expat population.
Recommended by Faye Haines of Delve into Europe
Vilnius, Lithuania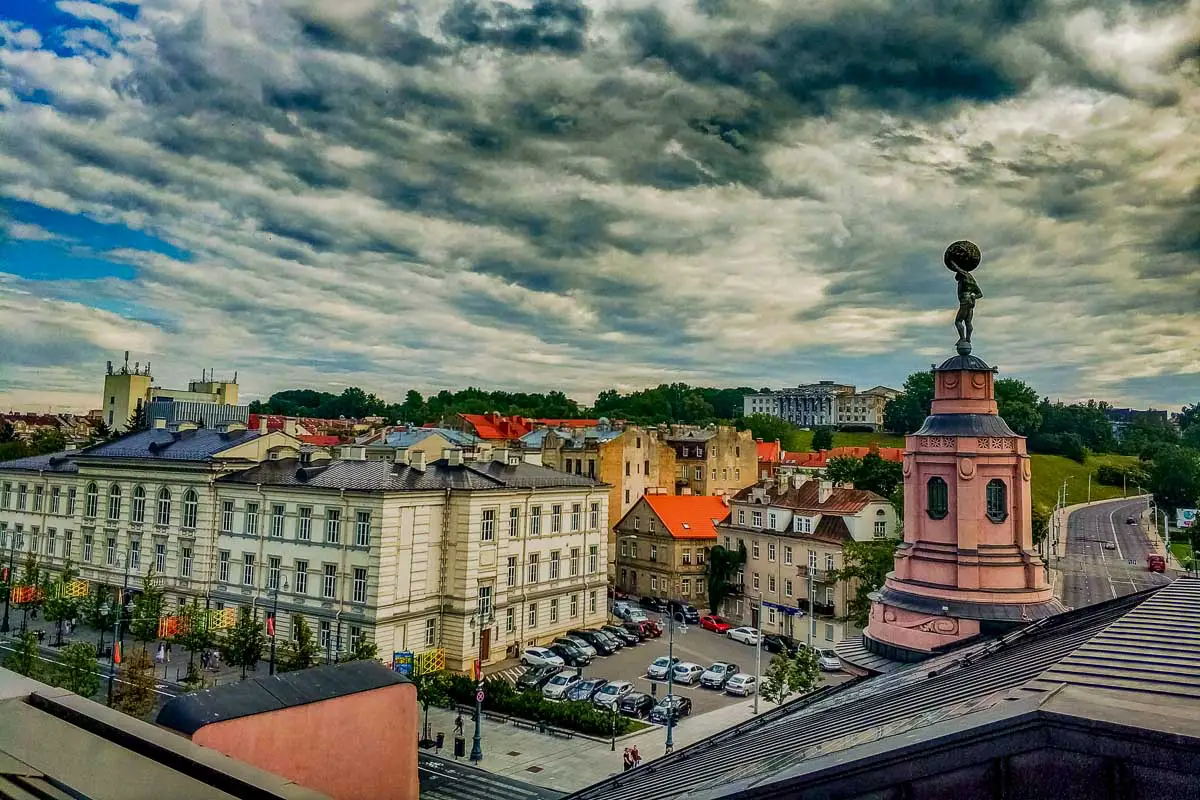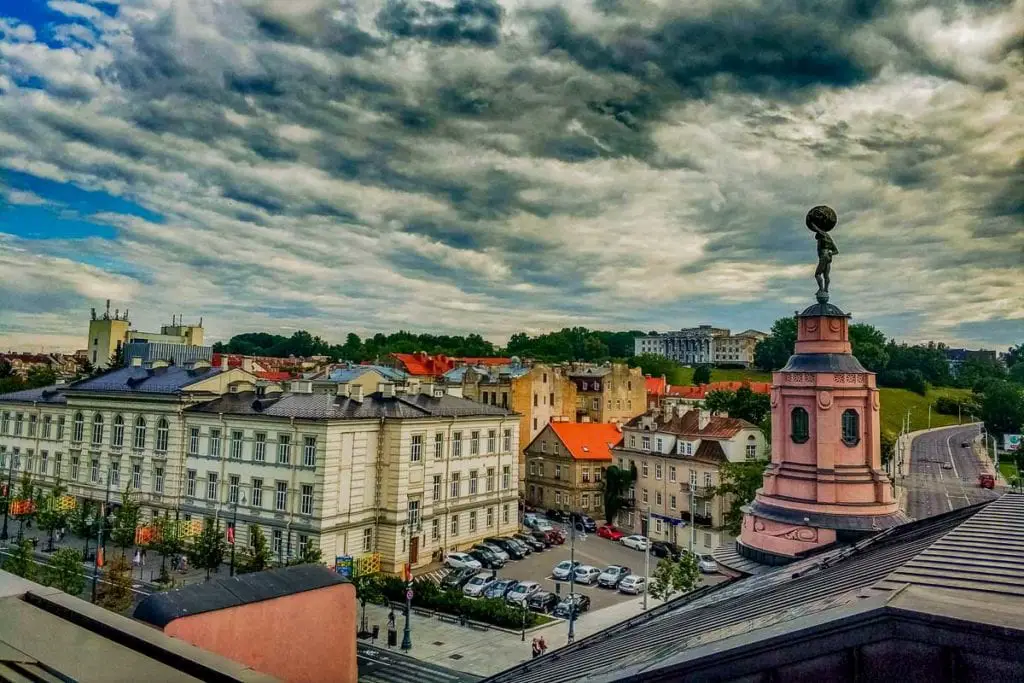 If you're looking for a change of scenery and a new place to relocate to, then the capital of Lithuania is the city you should consider. Many huge international players, such as Booking.com and Western Union are already calling it home, and so should you!
Because of its turbulent history and geographical location between the Eastern and Western Europe, modern Vilnius offers a unique vibe of cultural mix. Add to that a small airport a stone's throw from the city centre and a number of low-cost airlines flying from there, and you've got yourself a perfect base for frequent travelling to many European destinations and beyond.
The cost of living in Vilnius is more than reasonable, making it good value for money place. Lithuania is also the country with one of the fastest and the cheapest internet networks in the world, which is a must-have for expats in the modern world.
And, speaking of must-haves for work, Vilnius has one of the best coffee scenes in Europe, with many amazing cafes, where you can work or just grab a cuppa during your coffee break.
Although Vilnius can't lure you with pretty turquoise-water and white sand beach pictures, it has a mild climate, harmless nature with no poisonous plants, insects or natural disasters, and serene views – great for actually being able to focus on getting your work done.
Vilnius born and bred myself, I'll of course never be an expat in Vilnius. But I can hardly think of a better place for a person to live and work.
Recommended by Ana of Merry-Go-Round. Slowly
The best cities for expats: North America
Valladolid, Mexico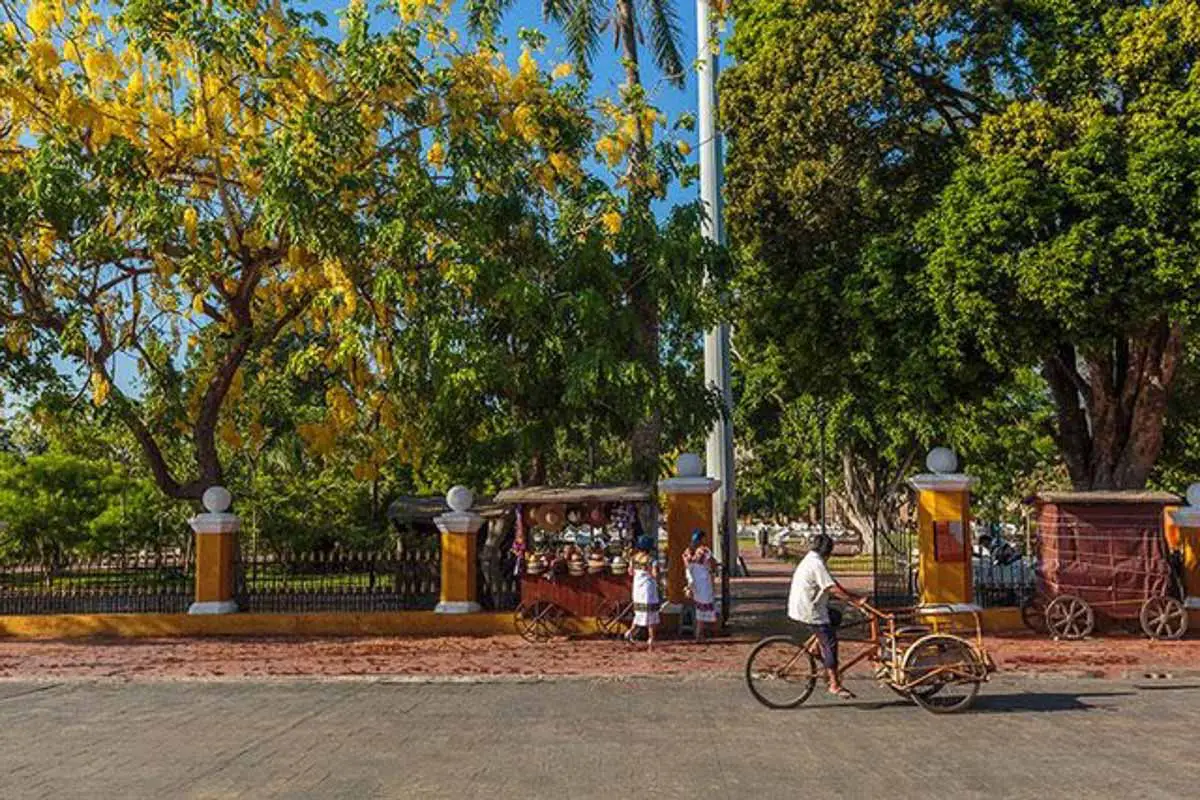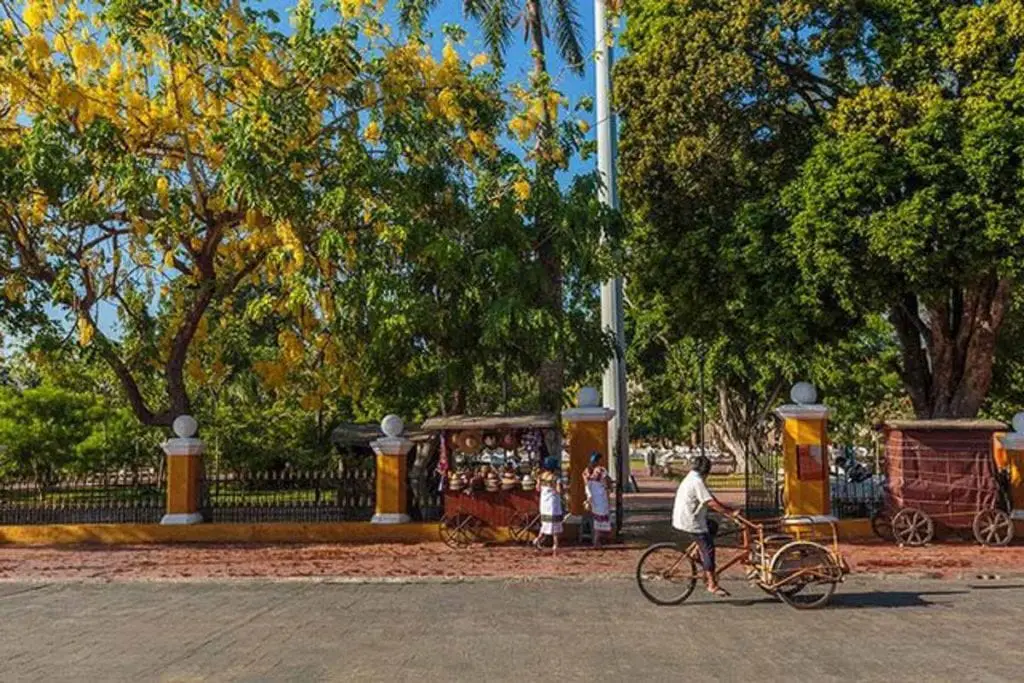 Valladolid has always been known as the gateway to the Yucatan culture. A quiet and small colonial town, Valladolid is now becoming more and more popular among expats that are running away from the busy and overly priced Caribbean coast. In Valladolid they find an oasis of peace and tranquility, yet with all the modern-day comforts (good wifi included).
After living in Cancun for 7 years myself, I do understand all those who want to escape from the crowdy and touristy city to find a refuge in this cute town.
Ok, there is no beach, but Valladolid is only two hours from Cancun and, if you want an alternative spot, el Cuyo, the kite surfers mecca, is only 2 hours' drive, or there's the increasingly popular Isla Holbox, too.
Valladolid is brimming with delicious restaurants that offer both the traditional Yucatecan cuisine and international flavours, not to mention that more and more places are offering vegan and vegetarian options as well.
And if you are wondering about safety, Valladolid and the entire Yucatan region are considered one of the safest places in Mexico.
Do you need any more reasons to move here?
Recommended by Isabella of Boundless Roads
Merida, Mexico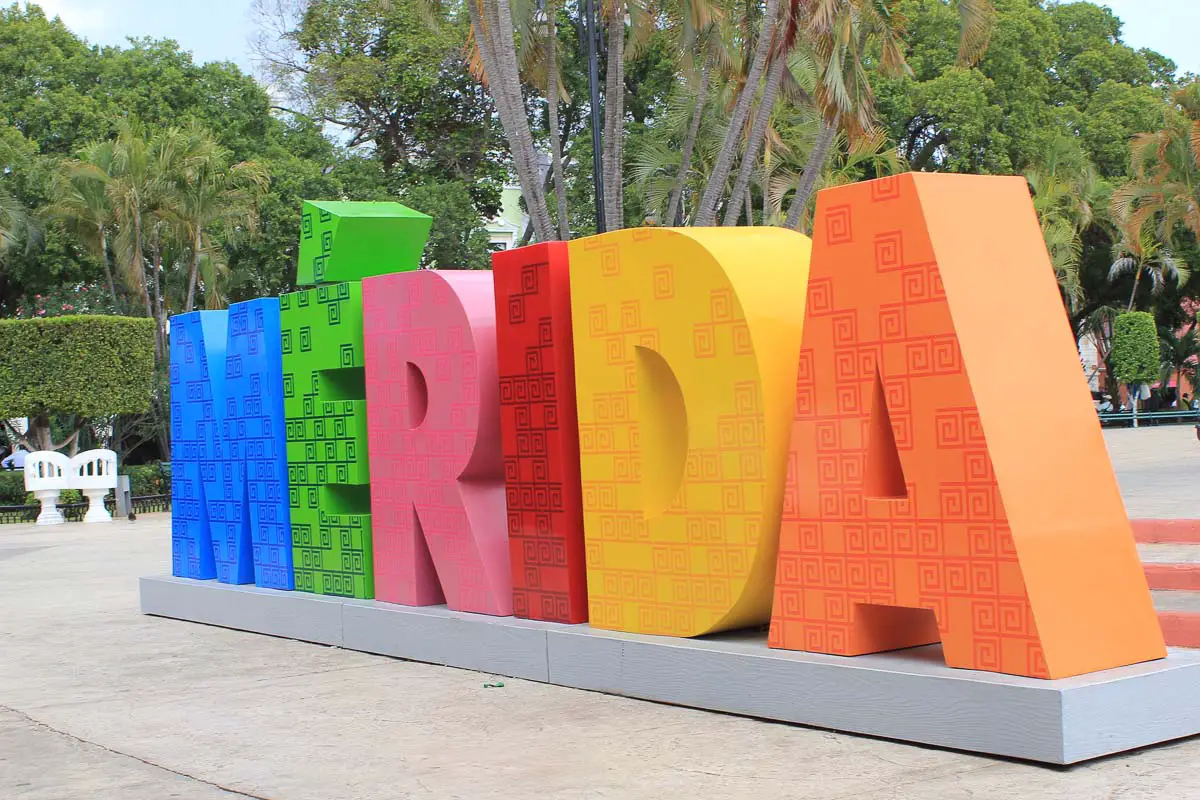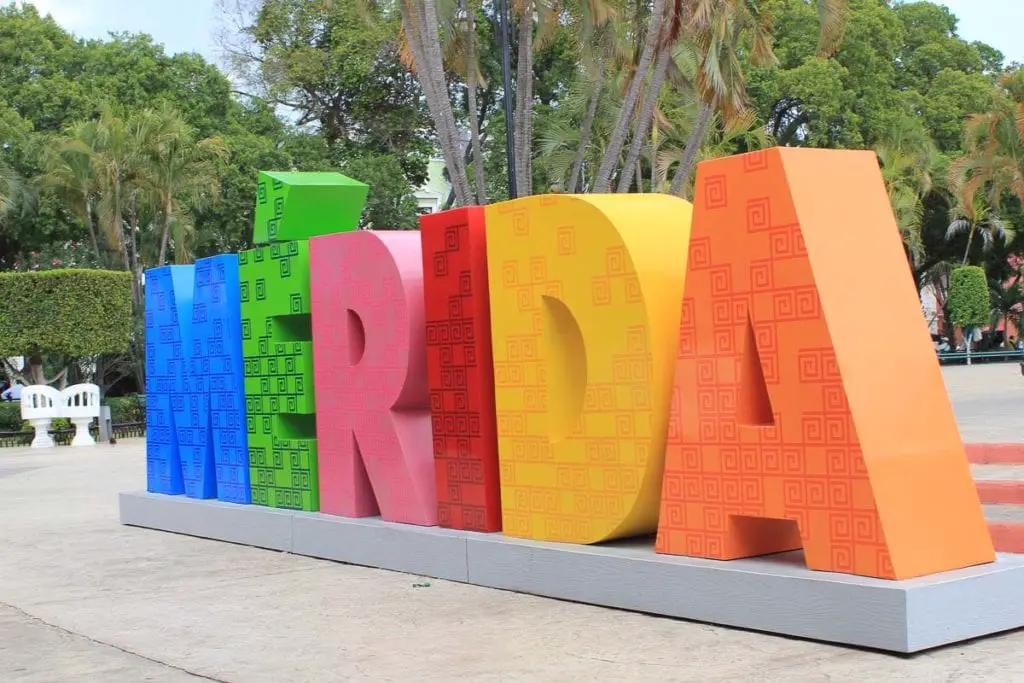 When you're looking to move abroad, it can be difficult to find a place that ticks all of the boxes. But for a lot of expats, Merida, Mexico does just that. As the capital of the Yucatan Peninsula, Merida exudes history and culture. Walk through the numerous parks and churches in the historic centre and the charm of the city is immediately evident.
The things to do in Merida and the surrounding areas are nearly limitless. There's always another Mayan ruin, cenote, or hacienda calling your name from the countryside. And the city does an amazing job of creating accessible cultural events. Each night of the week there's a free event somewhere in the city.
So, it's clear Merida is a fabulous city to visit, but what makes it a great city for expats too?
With several large shopping centres and grocery stores, there's not much to leave you wanting for things back home. In addition, you'll find several local markets throughout the city with fresh produce at bargain prices. The real gem is at the Saturday Slow Food Market where you will find homemade bread, fresh cheeses, artisanal sausages, goat milk, and yogurt.
Oh, and to top it all off, the beach is only 40 minutes by public transport. That's right, you can take a bus to the beach! That's what sealed the deal for me. And believe me, in the heat and humidity of summer, it's a welcome retreat.
Overall, Merida is a very affordable city that's growing into an international destination for expats.
Recommended by Julien Casanova of Cultures Traveled
Guanajuato City, Mexico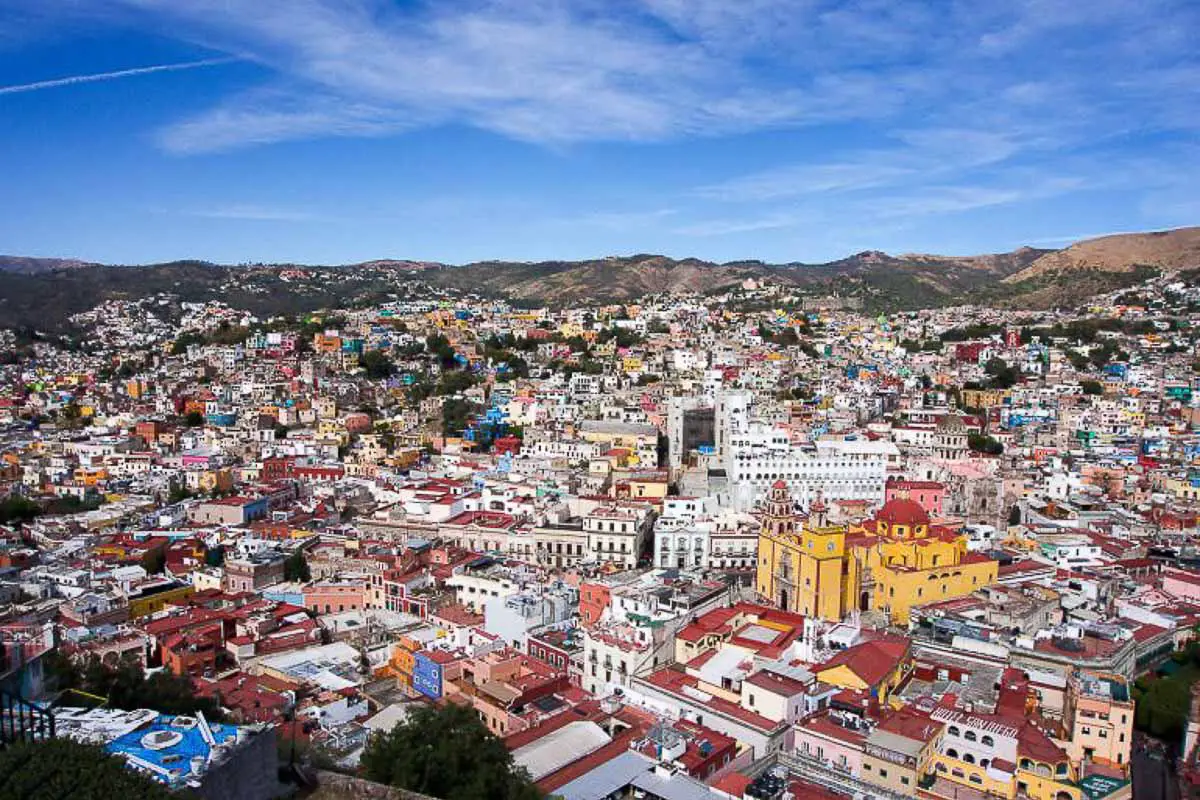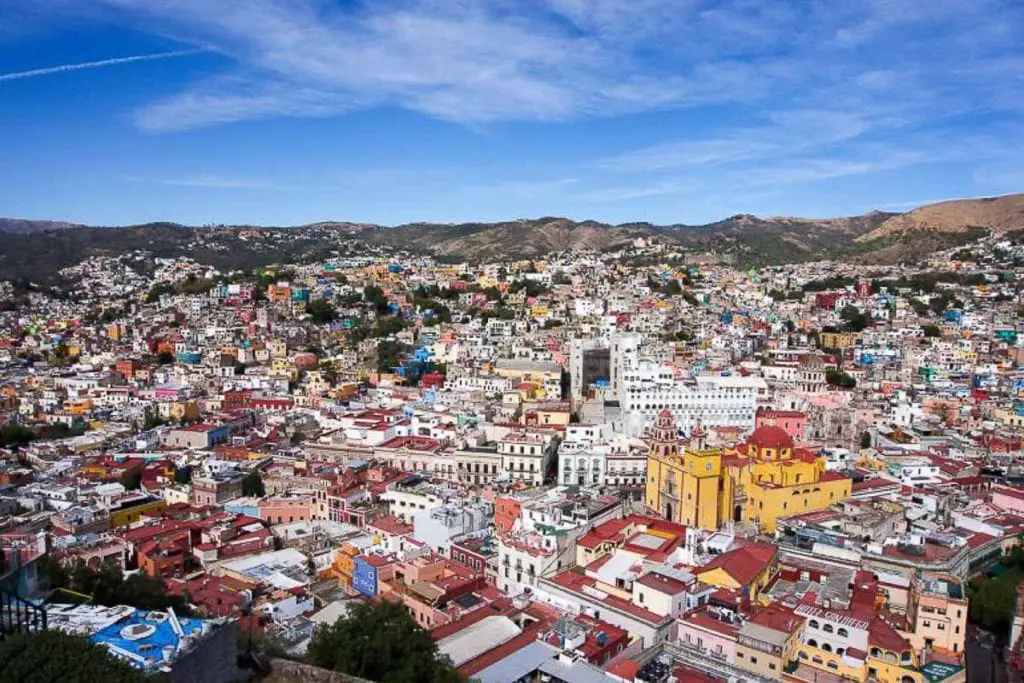 One of the best cities in the world for expats would have to be Guanajuato City, Mexico.
Guanajuato is such a great place for expats for many different reasons. One of our favourite reasons is that the cost of living is significantly cheaper than in other places around the world. It is relatively easy to find an Airbnb where you can stay long term or rent an apartment long term for under $500 per month.
This city is also a great place for expats because it is a university town, so there are always lots of different things to do in Guanajuato. There are many different activities to get involved in, such as going to see the symphony or taking part in cultural activities on a Mexican holiday.
Guanajuato is also extremely easy to get around as there are pedestrian-only streets all over town, and taxis are cheap and affordable.
The lifestyle of living in Guanajuato is also very appealing, as Mexicans take a slower pace perspective on life. We commonly found ourselves walking to the market down the road from our house to pick up fresh fruits and veggies to make dinner with, and going out after dinner to listen to some live music and dance.
If you're interested in eating out and trying the local cuisine, there's an abundance of delicious restaurants to try.
Of all the cities in the world to live as an expat, Guanajuato is definitely one of our favourites.
Recommended by Jessica of Unearth The Voyage
Puerto Escondido, Mexico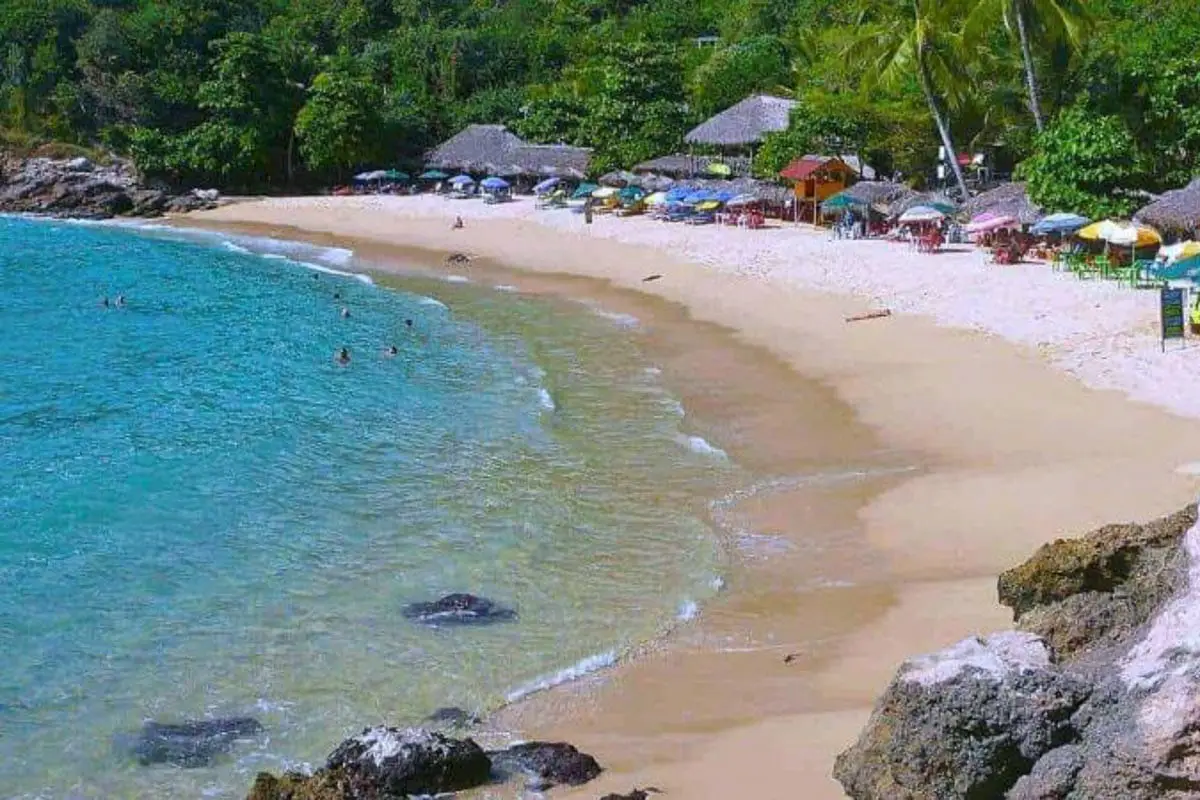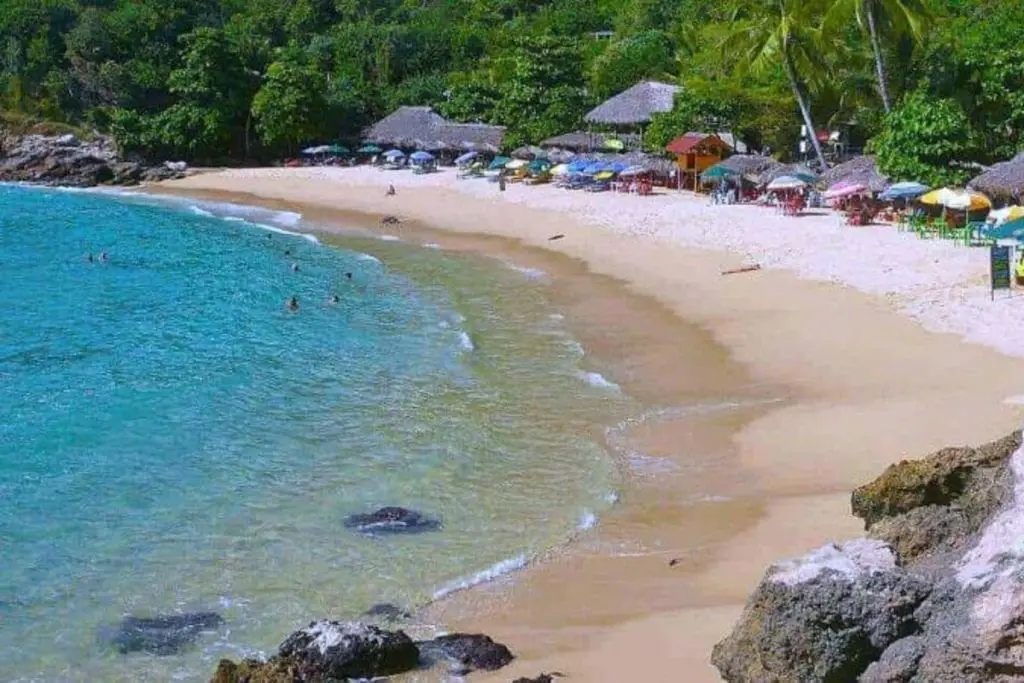 Set on a series of bays with the backdrop of the Sierra Madre Sur Mountains, Puerto Escondido in Mexico's state of Oaxaca is untouched by mega-development. Yet, with a population of 45,000, it has a robust infrastructure suited to expat living. It offers a traditional Mexican lifestyle that will appeal to expats who are keen to learn to speak Spanish, shop in outdoor food markets and relax on one of Puerto Escondido's beautiful beaches.  
Many budget travellers, retirees and backpackers are drawn to Puerto Escondido because they're looking for a budget beach vacation – the cost of food, restaurants, local transportation and daily expenses are generally lower in the state of Oaxaca than other parts of Mexico. This makes it appealing to expats who can avoid the peak prices for a winter vacation rental (US$2,000 and up for one-bedroom accommodation in the high season) and negotiate a discount for a long-stay. It's often possible to find a long-term apartment or house rental for under US$1,000 a month. Costs for internet and utilities can run under $50 a month assuming you're a moderate user of electricity.
In addition to its low cost of living and natural beauty, Puerto Escondido is popular due to its surfing, fishing and outdoor recreation opportunities. The wealth of diversions makes it an ideal place for expats who are looking for a laid-back lifestyle close to nature.
Recommended by Michele Peterson of A Taste for Travel 
Playa del Carmen, Mexico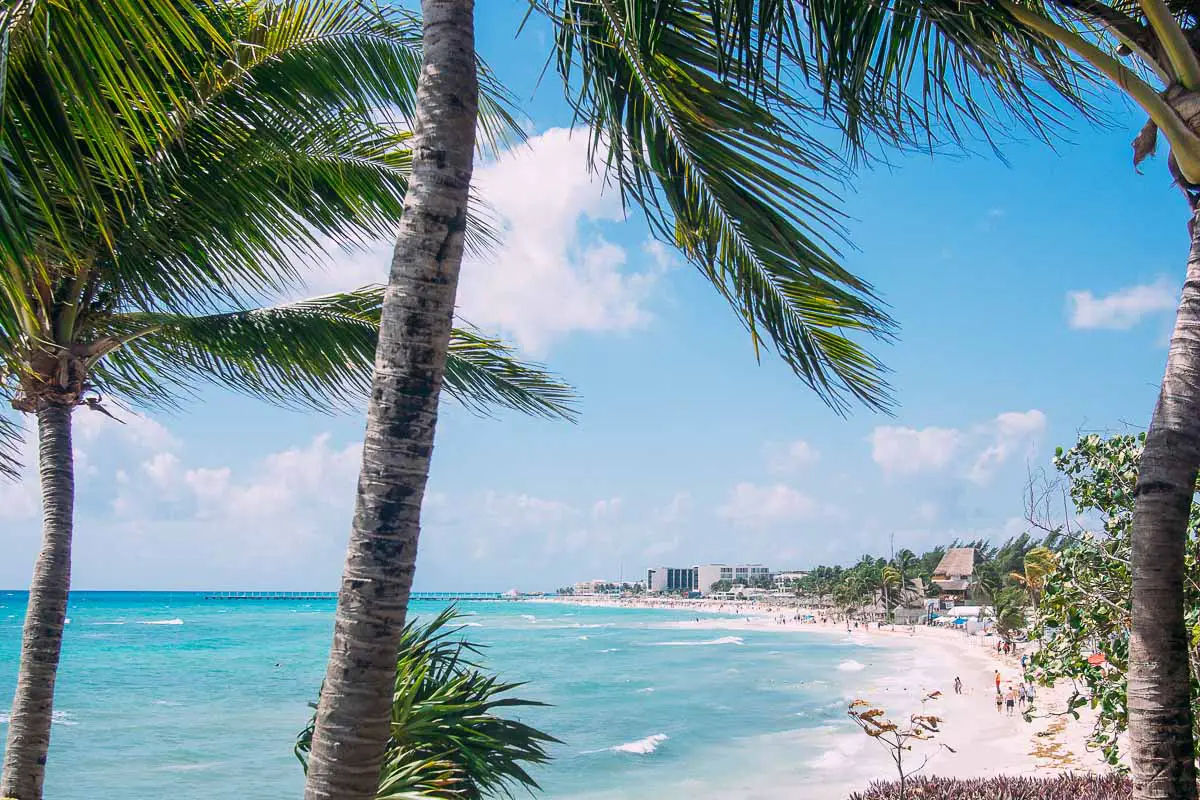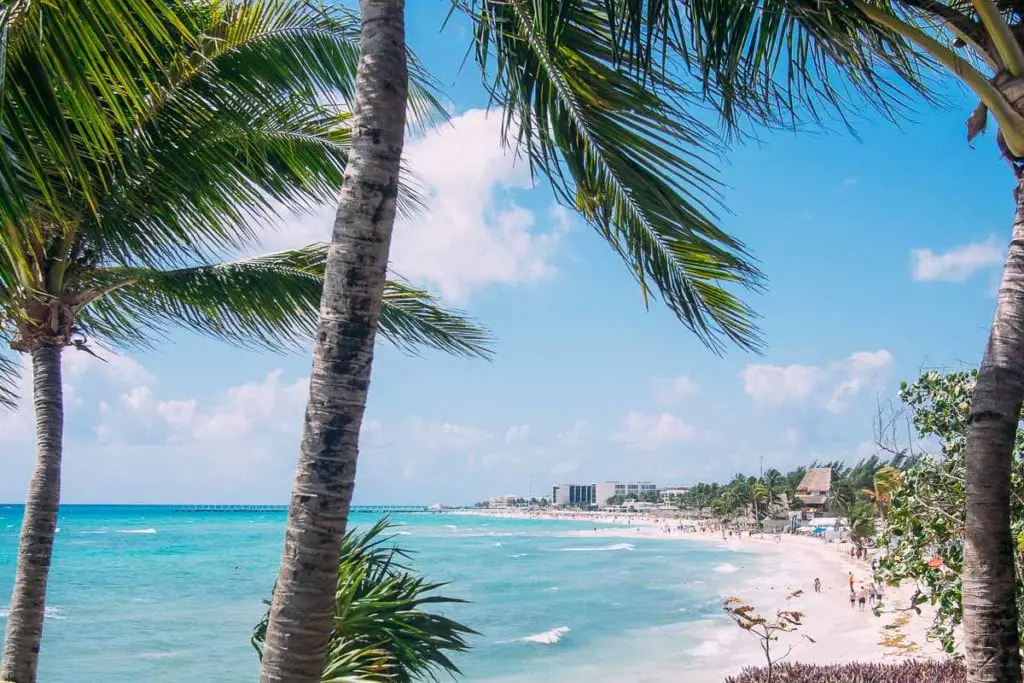 Located in the popular Maya Rivera region, Playa del Carmen is quickly becoming Mexico's most popular expat community.
Playa translates to beach, and this town is located on one of Mexico's Caribbean beaches. It's popular for people who want to live close to the water but also live in the city with modern amenities – there's even a Wal-Mart in Playa del Carmen.
And while there's a main drag that tourists flock to for tequila tastings and overpriced tacos, it only takes walking a few streets to get away from the noise.
Digital nomads also often choose Playa because it has the strongest internet in the region, plenty of co-working spaces opening up and a growing community of people who are location independent.
Responding to tourist demand, there are plenty of vegetarian and vegan restaurants in Playa del Carmen. And green juices, also known as jugo verde, were part of the culture long before it became trendy, so the prices are half of what people pay elsewhere.
Not surprisingly, rental prices are the most expensive as you get closer to the beach, but there are lots of new developments a bit farther away from the downtown core making it possible to rent a new small furnished apartment for US$600 a month, or unfurnished for significantly cheaper. Most expats get around easily by bicycle as the terrain is flat.
For frequent travellers, the Cancun International Airport is only 45 minutes away and a US$12 bus ride. Because there are so many tourists that come to the region, flights tend to be inexpensive and frequent.
Recommended by Ayngelina of Bacon is Magic
The best cities for expats: Central and South America
Buenos Aires, Argentina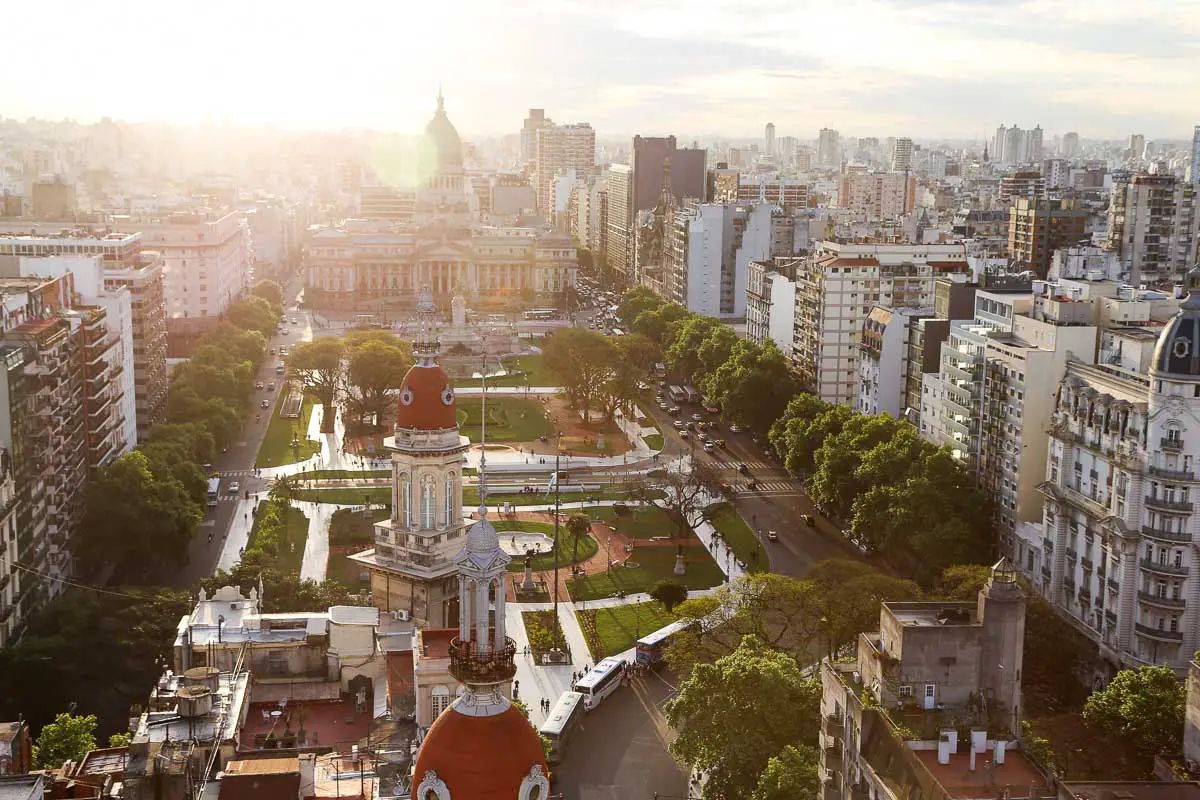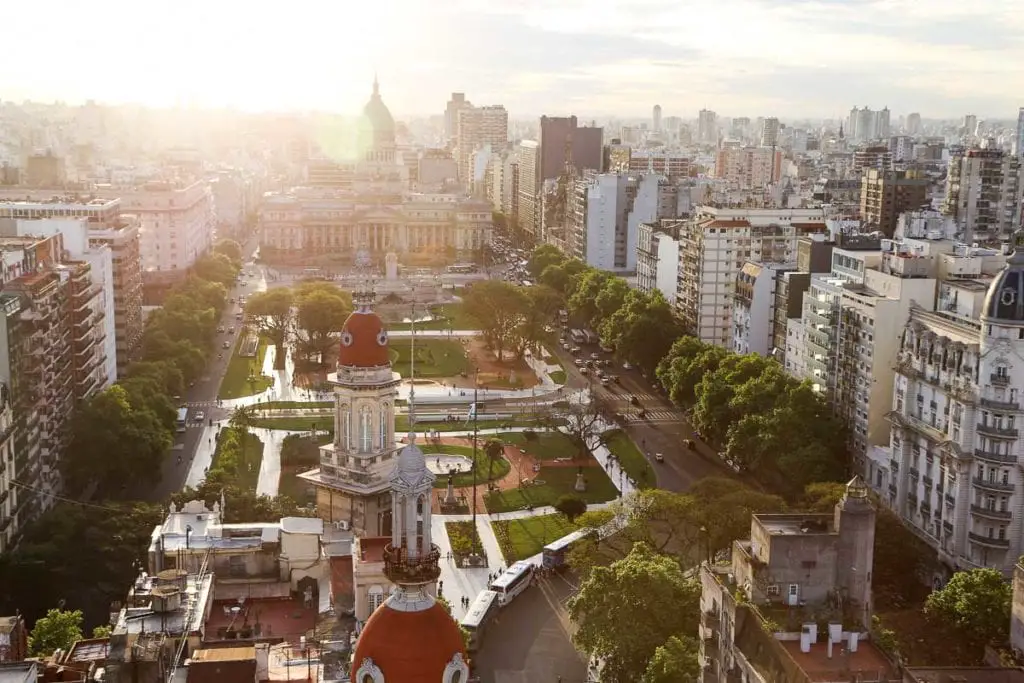 Buenos Aires is a popular destination for expats from North America and Europe. The people are friendly (and beautiful), the delicious food is accompanied by free-flowing Malbec, and the cost of living is affordable for those coming from pricier American or European capital cities.
Most importantly, immigration regulation is lax. It's most common for foreigners to indefinitely extend their stay by crossing the river to Uruguay every 90 days. Others simply overstay their tourist visa until they're ready to move home (or continue on elsewhere). The fine is reasonable and easy to pay.
It's ideal to move to Buenos Aires with a job that pays in dollars. Remote workers and digital nomads will be happiest here. Sites like Upwork are good resources for online freelance work. Of course, it's possible to get by on a local pesos salary but you will live less like a king. For those in a pinch, jobs teaching English abound (but pay little).
The social scene in Buenos Aires is excellent. There are more unique bars and restaurants than there is time to try them all. Take it easy with artisanal beer or at a wine bar, or go all out, dancing until the sun comes up in the boliches (nightclubs). There's a huge community of expats established in Buenos Aires, so making friends will be easy. If you're struggling, signing up for Spanish classes at the University of Buenos Aires is the perfect place to connect with people in your situation.
Choosing where to stay in Buenos Aires can define your expat experience. Most foreigners base themselves in Palermo Soho or Hollywood, close to the best restaurants and nightlife. But San Telmo is up and coming with more new restaurants every year. Families will be comfortable in Recoleta or Belgrano. Wherever you choose to live, you'll feel at home as an expat in Buenos Aires.
Recommended by Erin of Sol Salute
Cali, Colombia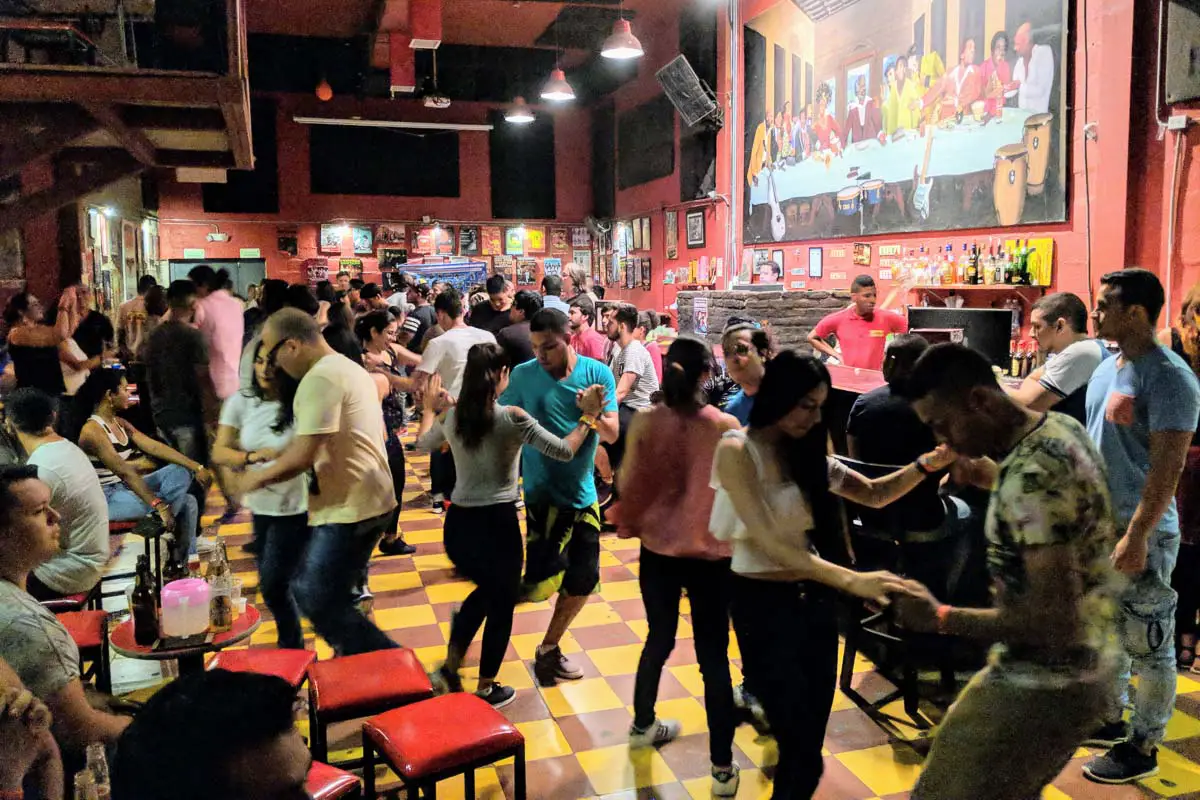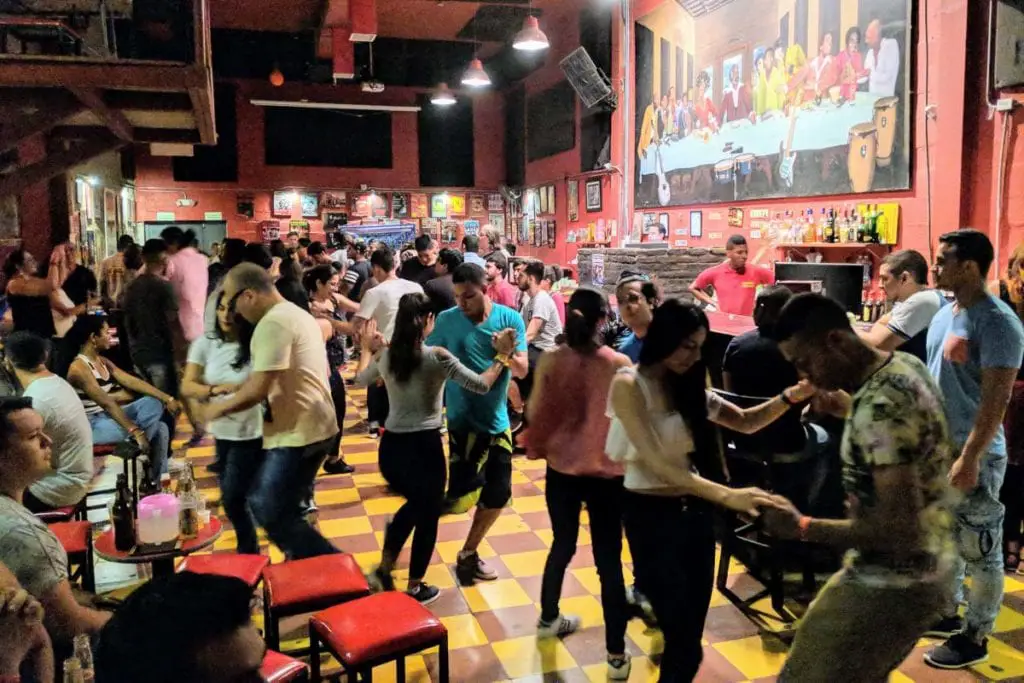 I never planned on living in Cali as an expat. I just wanted to stop by and take a few salsa classes, but the city sucked me in. Now, three years later, I'm married to a Caleña, I've bought my own place, and I earn money with various digital nomad jobs.
But enough about me, here's why Cali is an amazing city for expats.
First, it's not overrun by other expats. Most expats are all packed together in Medellín, while Cali remains "unspoilt". I suppose this could be a pro or a con depending on what you're looking for.
Second, it is ridiculously cheap. Forbes recently ranked it the third cheapest city to live well overseas. Since everyone is different, it's hard to give a one-size-fits-all cost-of-living estimate. But to give you an idea, when I first arrived, I rented out a furnished room (and had access to the whole house), internet and utilities included, for US$130 a month.
Third, salsa. It's the lifeblood of the city, and it's addicting. Classes are dirt cheap, help you stay in shape, and are great for making friends with locals (and other expats).
Now, that's not to say there aren't challenges to living in Cali. For one, it's hot. I normally don't mind it, but others have complained. Two, it's not the safest city in the world, but with the proper precautions, you can minimise the odds of any issues (just like anywhere you travel).
That said, for me, the pros heavily outweigh the cons. While I plan to continue traveling the world, Cali will remain one of my home bases for the rest of my life.
Recommended by Mitch of Project Untethered
Medellín, Colombia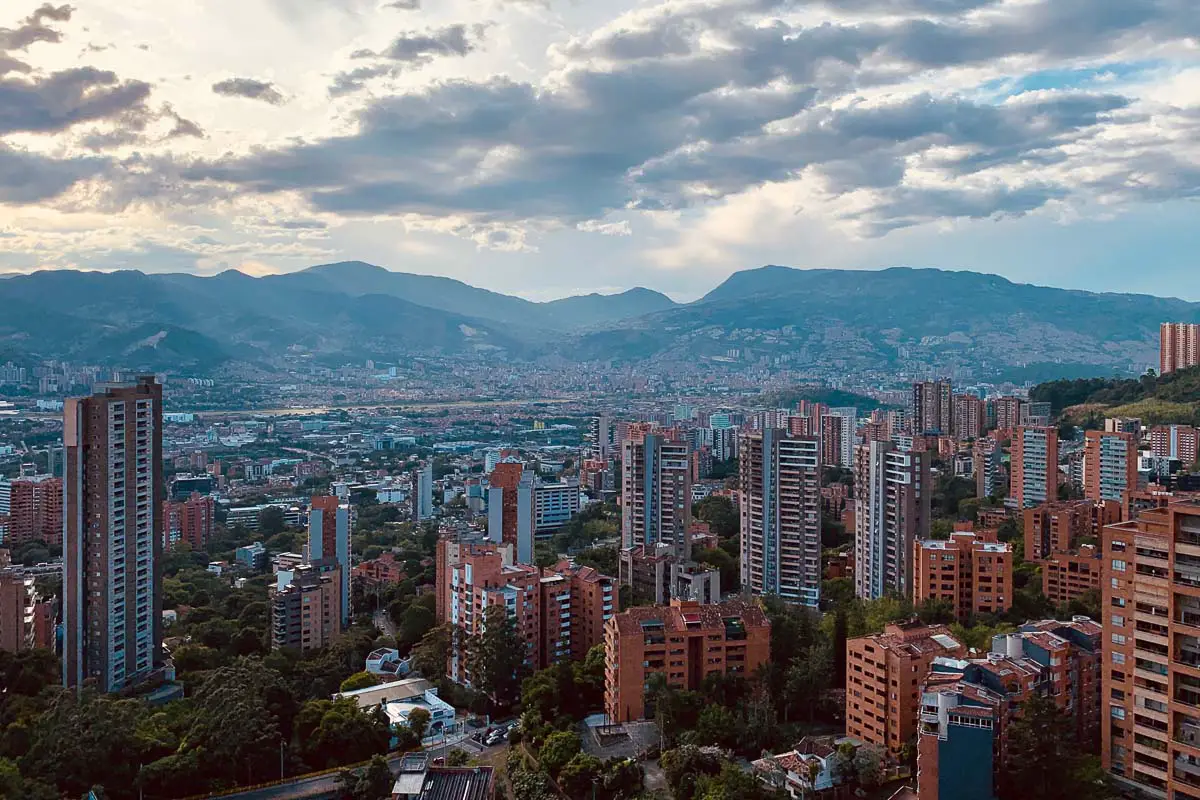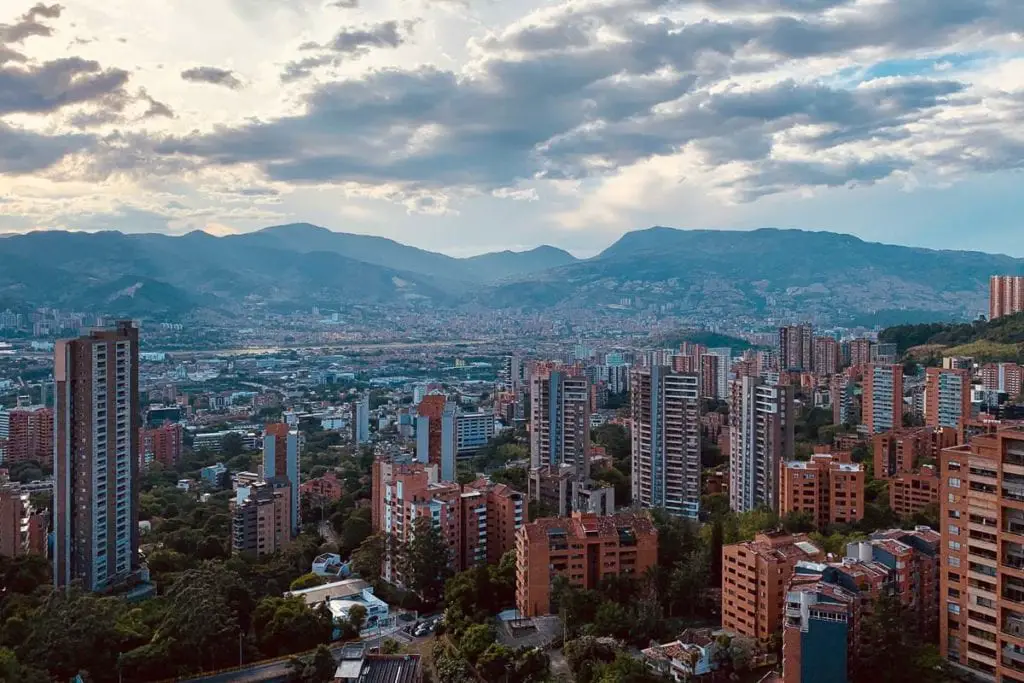 Medellín in Colombia was never on my list of cities to visit, let alone live in. But after having a miserable time in Bogotá, I took to Facebook to ask in a Colombia expat group if there was another city in Colombia that I should move to. The response was pretty overwhelming, everyone told me I NEEDED to move to Medellín.
Long gone are the dark days, when Medellín's most infamous son brought a dark cloud over what was once the most dangerous city in the world. These days the Paisa people (Paisa is the name for people from Medellín) just want to look forward to the future and are happy to move on from their past. This outlook is what gives the city its infectious energy. The nightlife here is all about dancing: salsa, bachata, merengue, and of course reggaeton.
The cost of living in Medellín is low. I rented a room in a shared house for US$200 per month, inclusive of all bills. Eating out is also very cheap; you can easily get a huge lunch (three courses) in a mid-scale restaurant for under US$5.
I was a digital nomad in Medellín, so I didn't need a work visa. However, most expats come in on a tourist visa and get jobs as an English teacher that enable them to get a working visa. Finding an English teaching job is very easy. Without a job and a working visa the maximum you can stay in the country is six months. After six months you'll need to leave, and won't be able to return until the following calendar year.
Recommended by Claire of Claire's Itchy Feet 
Bogotá, Colombia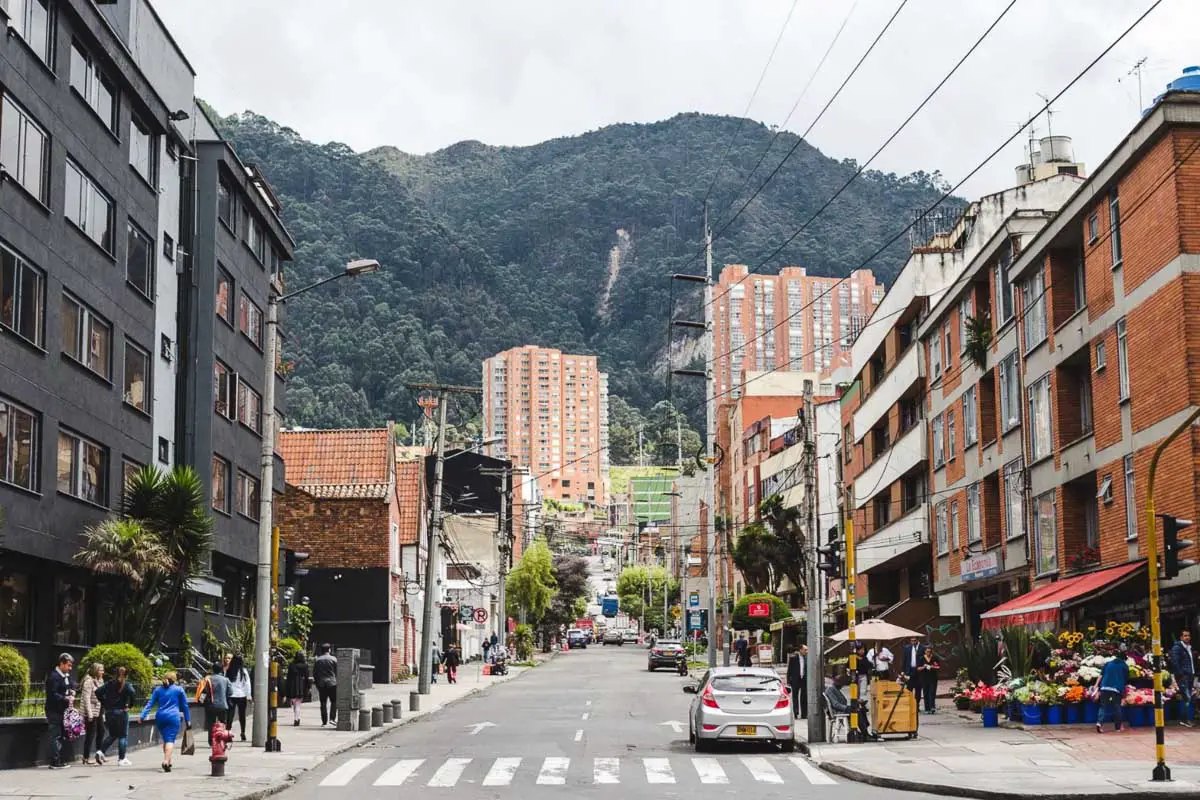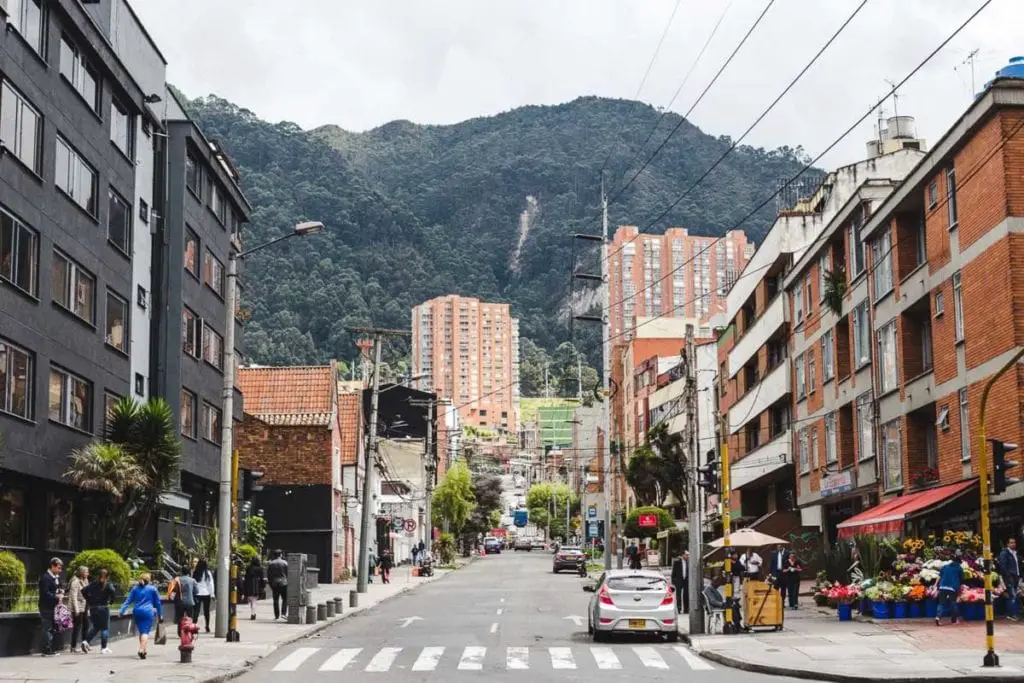 While the leafy slopes of Colombia's start-up capital, Medellín, has been on the radar of expats and digital nomads for a long time, Bogotá is fast making a name for itself amongst people in search of an enriched life abroad.
Many expats are attracted to Bogotá for its rare combination of a relatively low cost of living, high value for money, fast internet, excellent flight connections to Europe and the USA and the presence of big company headquarters, which give both the advantage of high investment in the city centre and the potential to partner with or work for local brands with considerable budgets.
For those who want all the development of a booming city without the swarms of tourists taking up valuable spaces in coffee shops, the northern barrios of Bogotá provide everything you need to get in the zone and smash targets. And if coffee shops aren't your thing, workers in Bogotá can enjoy a wealth of co-working options ranging from locally-managed converted mansions to the looming towers of no fewer than 10 WeWork offices.
The Spanish spoken in Bogotá is some of the clearest in South America, and English can be found in a few of the most developed parts of the city. For those wanting to learn Spanish, there are plenty of flexible Spanish schools in the capital. Expats with young children can choose from several highly-rated international schools.
A fantastic part of being settled in the capital is the ease of taking day trips and weekend breaks from Bogotá. Within just a few hours are dozens of pueblos, hikes and natural wonders to explore.
One drawback of living in Bogotá for expats is having to navigate visas. Though those being sponsored by an international company shouldn't have too much issue, but if you're a self-employed digital nomad or remote employee without ties to a Colombian firm, it can be difficult to prove your eligibility for a working visa. This restricts the total time allowed in Colombia to 180 days a year. However, this resets on January 1 each year, so you can live there a full year from July to June. Retirees have a greater ease of obtaining a longer-term residency visa, or those with the funds to invest in the country.
Recommended by Lauren of Cuppa to Copa Travels
Santiago, Chile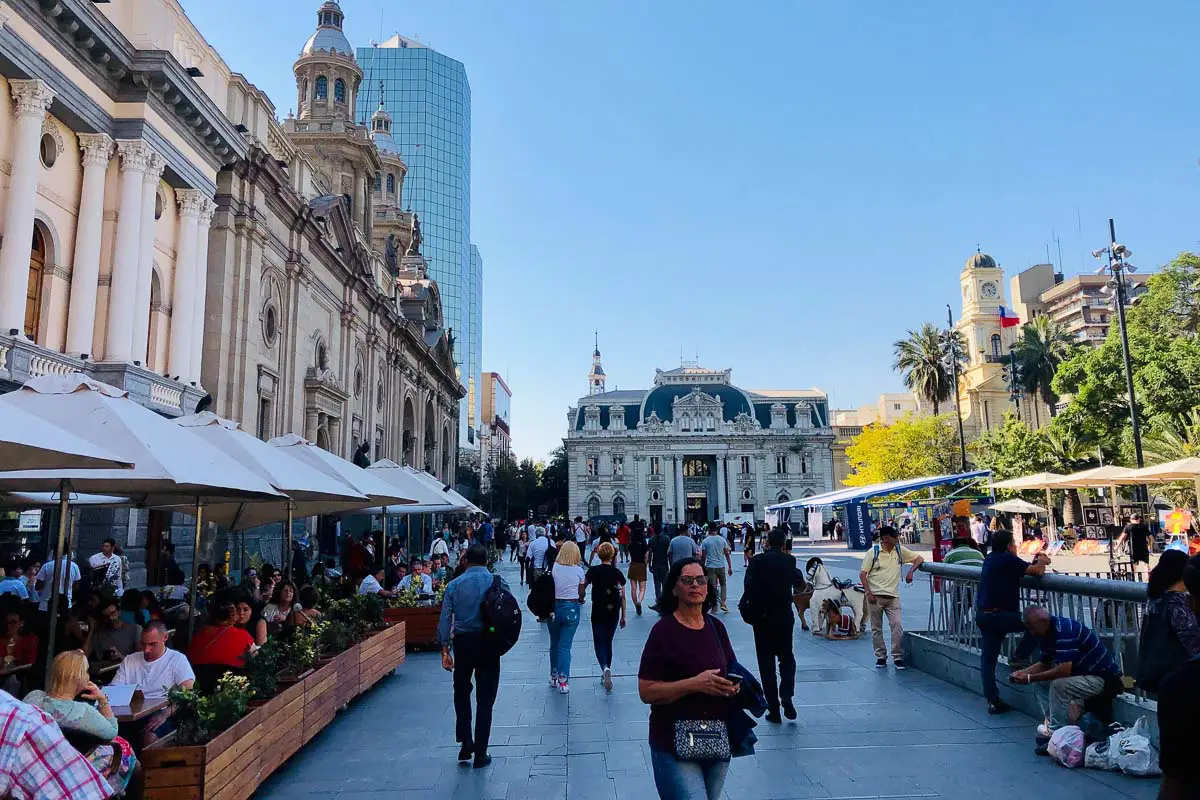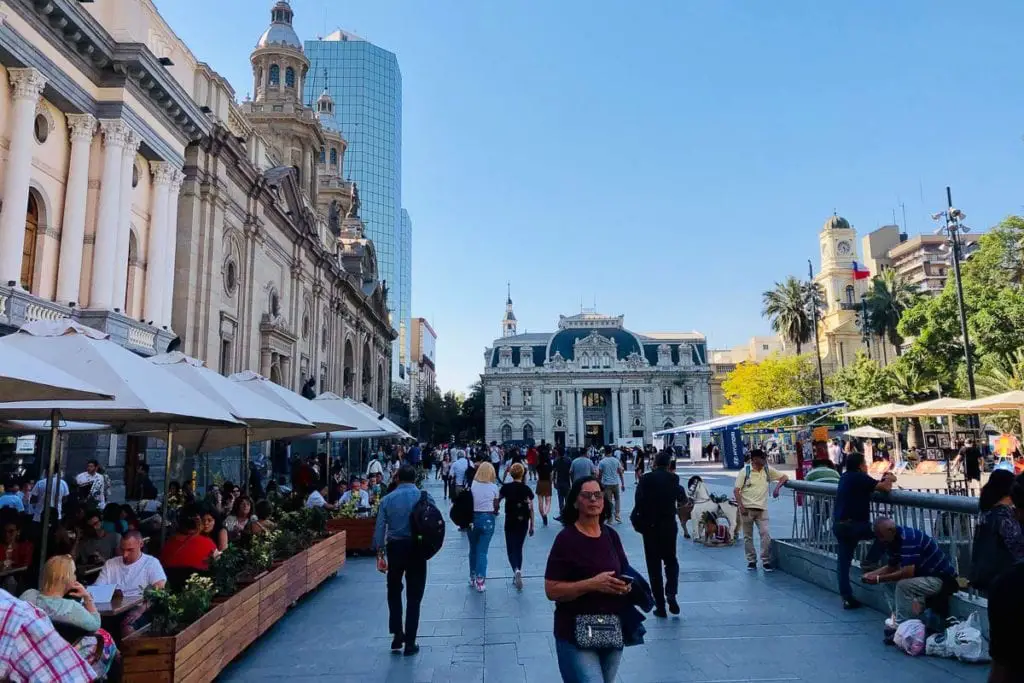 Nestled in the Andes Mountains, Santiago is an expat's heaven.
I initially planned my visit to Santiago for a week, but that week turned into me calling this gorgeous city "home" for a while. It's not a city where you'll learn the tango like in Argentina or drink endless caipirinhas like in Brazil, but it's a city that will always have a piece of your heart.
The best part about living in Santiago is how easy it is to live there and how inexpensive it is. Once you get over the language barrier (because Spanish in Chile is much different than Spanish anywhere else in South America), you'll become friends with the locals. These locals will tell you all the best and cheap eats in town.
Santiago is a foodie's paradise with restaurants that serve authentic Japanese cuisine, Indian cuisine and more.
One of my absolute favorite things about Santiago is how easy it is to get from place to place, as Uber is reliable and inexpensive. Also, the cost of living is fairly reasonable. I paid US$800 per month for an apartment that was centrally located, although there are many cheaper options. That included all utilities and cleaning once per week.
There are several delicious coffee shops within reach of almost any area, which is perfect for getting work done during the day.
The only challenge to living in Santiago as an expat is that it's not the safest in some areas, especially at night. I was always aware of my surroundings and I made sure I didn't walk around too much at night.
All in all, your lifestyle as an expat in Santiago is amazing. It's a beautiful city that will inspire you to work hard and achieve more.
Recommended by Disha of Disha Discovers
The best cities for expats: Australia and Oceania
Perth, Australia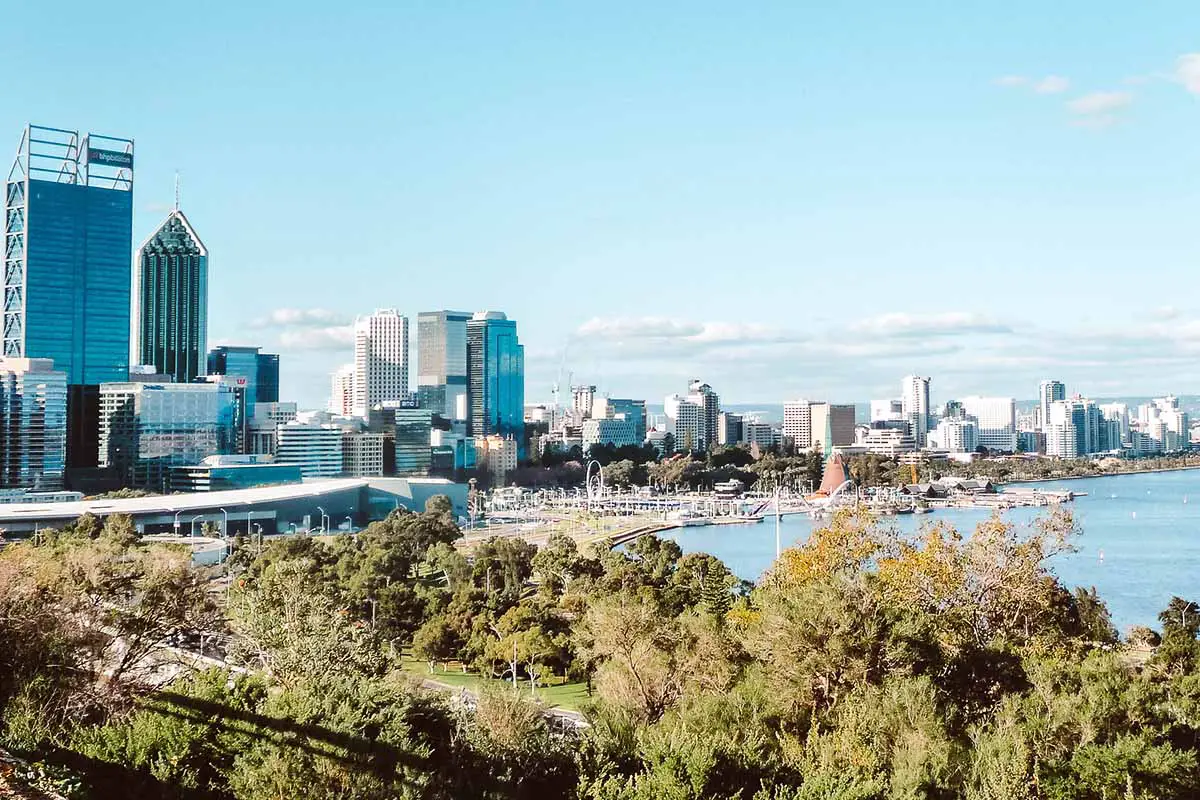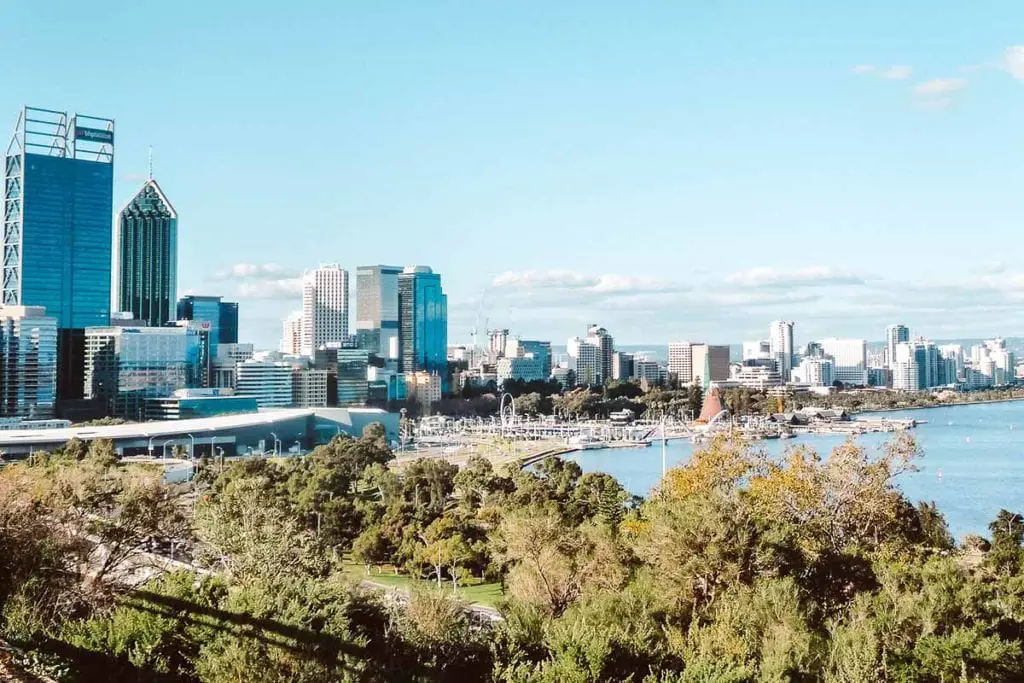 When I first arrived in Perth, Western Australia, as a backpacker in 2012, I never imagined that one day I would call that city home. Once I met my current partner, a Perth local, we quickly began looking at options to extend my visa. Before I knew it, we were applying for a partner visa (permanent residency) so that I wouldn't have to return to Canada.
After backpacking and working various jobs during my first year in Australia, I knew the time would eventually come for me to start looking for a serious job. I dreaded having to go through the process of handing out resumes and going for job interviews. It turns out that getting a job in Perth for me was extremely easy and I had a dental nursing job (my career back home) lined up a few days after I started making phone calls! I'm not the only one who has found it easy to find employment in Perth, some of my expat friends living there were also able to find work in their fields without much trouble.
Based on my own experience, the job opportunities in Perth seem to be plentiful but this also could depend on the type of work you do. An added bonus is the significant increase in wages from Canada to Australia. The cost of living is definitely higher in Perth but it's all balanced out by the higher wages. In most jobs, Australians are paid more than Canadians and this includes a higher minimum wage.
What I love so much about Perth besides the good wages and ease of finding employment is its pristine, beautiful beaches and its perfect weather. Perth gets very little rain and during the summer, you're guaranteed blue skies pretty much every day. Coming from Vancouver, Canada, I can say it's an extremely nice change.
The only difficulties I faced as a Canadian living in Perth was learning to drive on the other side of the road. Although in hindsight, it really is much easier than what you'd expect. The other issue being that it's literally on the opposite side of the world from my family and friends back home!
Recommended by Ann of The Road Is Life
Wellington, New Zealand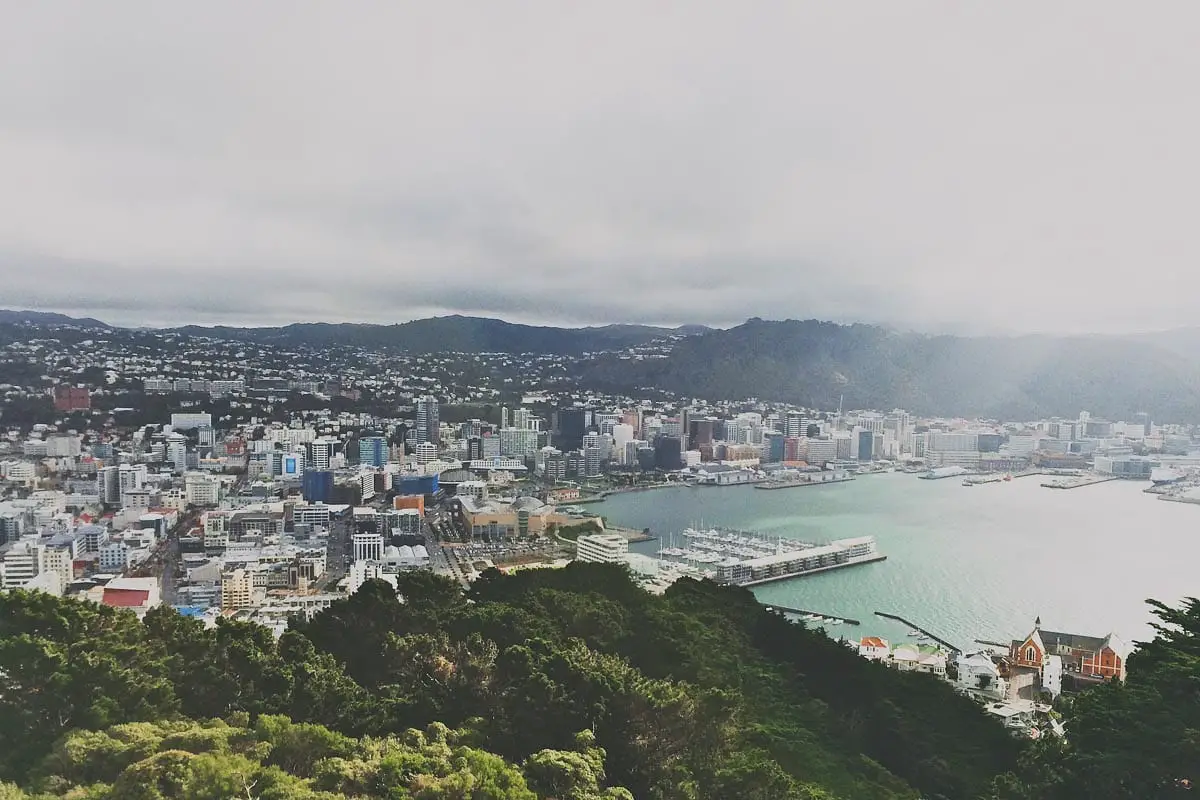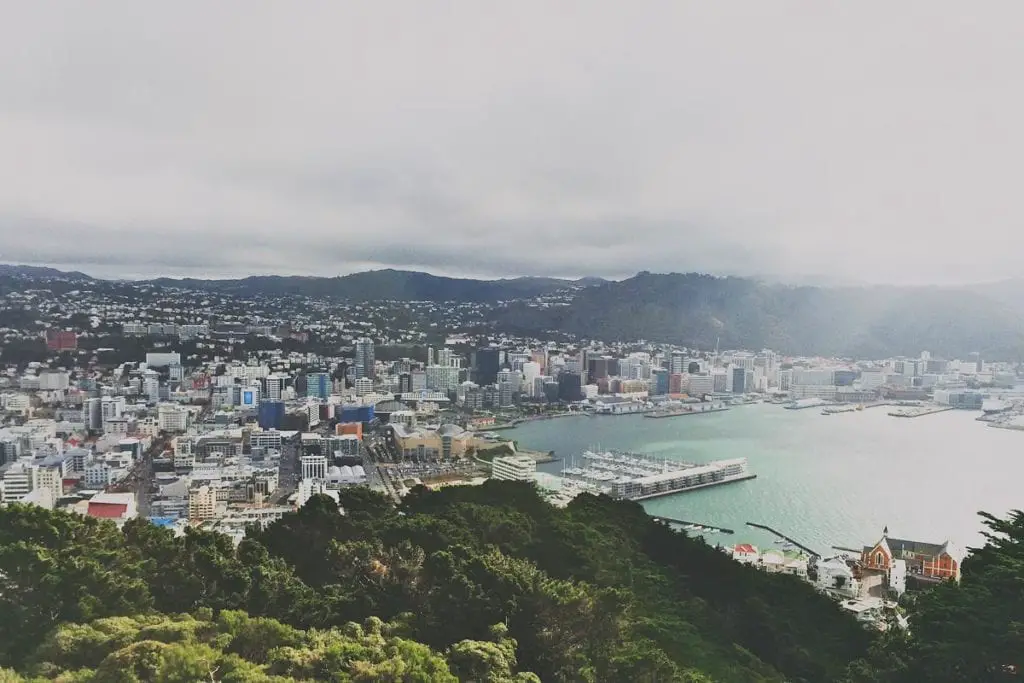 When I first moved to New Zealand I had no idea what I was in for I only knew I wanted to live in the North Island of New Zealand. I settled on Wellington after I visited and fell in love with the city.
Wellington has been named the coolest little capital by Vogue and has topped the best places to live in the world.
Even though Wellington is the capital of New Zealand, it's not the largest city in New Zealand (that's Auckland) and it still has quite a unique vibe to it with its cafes and arts. As the locals say, you can't beat Wellington on a good day.
The thing I enjoy most about Wellington is the work life balance. Most people work full time at 37.5 hours per week. You'll often see people out for walks on their lunch hours walking along the harbour or running up the hills around Wellington.
Wellington has a large expat community, as New Zealand has had a large immigration boom in the last few years. There are a lot of social groups and activities to join in to become part of the community.
Recommended by Nicole of Travelgal Nicole 
Brisbane, Australia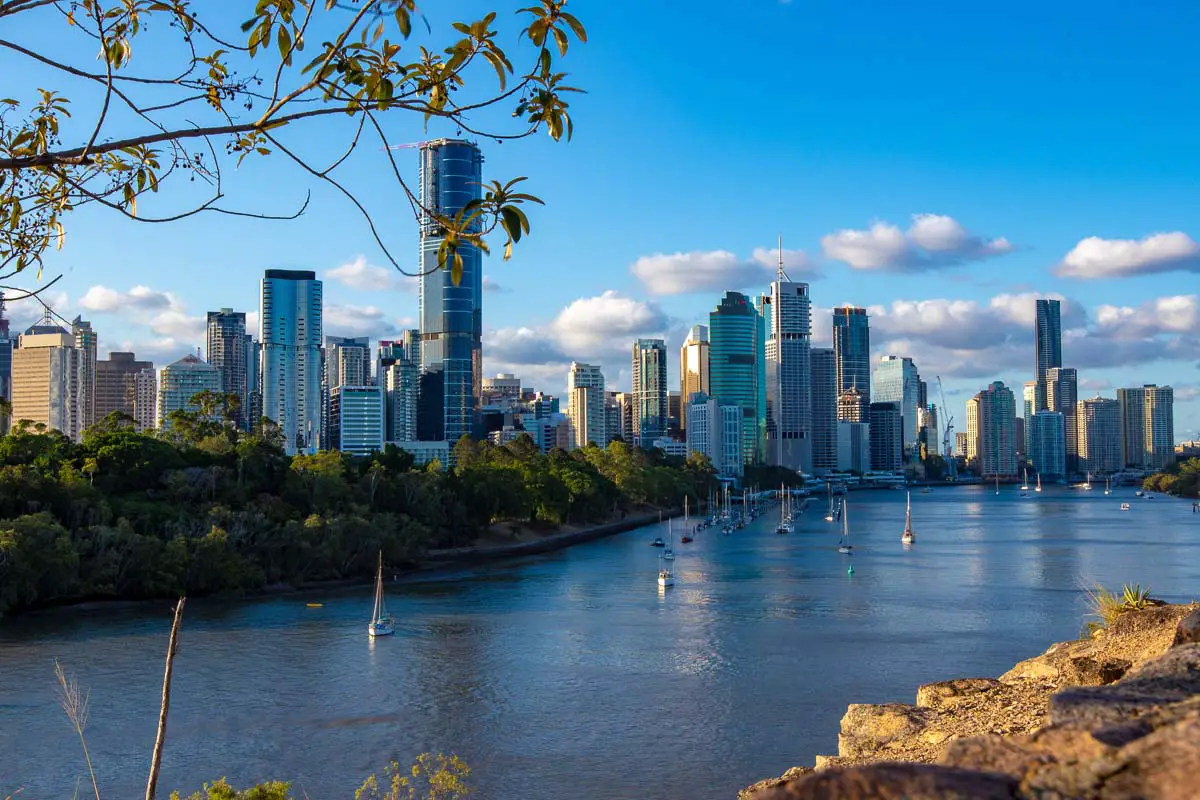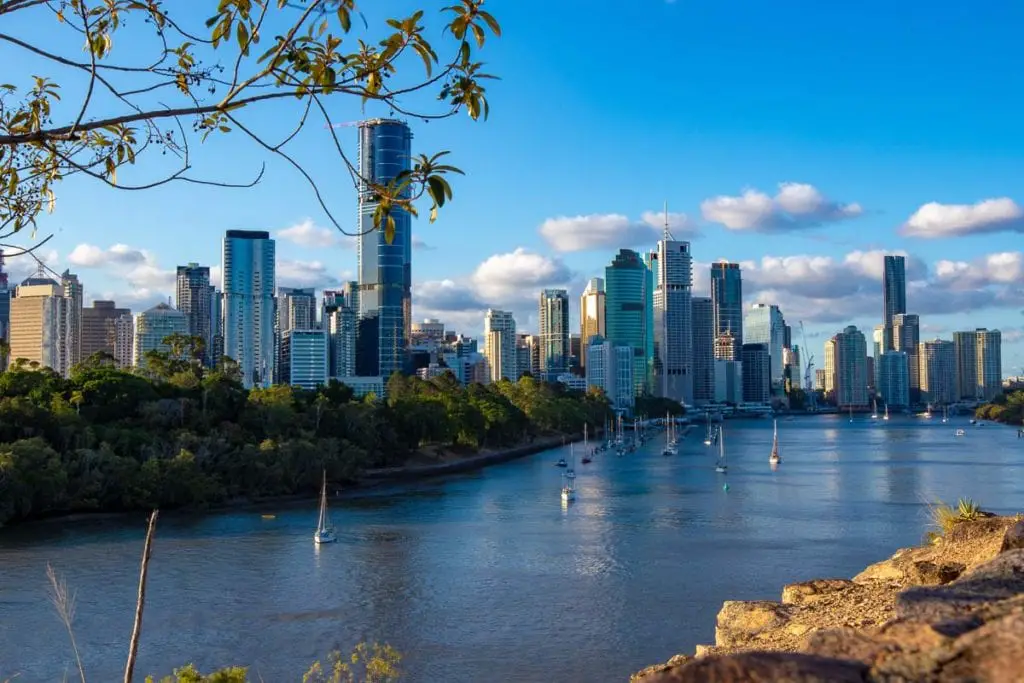 Brisbane is Australia's third most populous city and the capital of the state of Queensland. It attracts expats from all over the world due to its amazing climate and laid-back lifestyle.
Nicknamed Brisvegas, Brisbane is an awesome destination for expats and I have been happy to call it home for over two years after relocating from the UK. Brisbane has a sub-tropical climate which means dry sunny winters and hot humid summers and an outdoor lifestyle to match. Days out in the city are varied with so much to do and see including South Bank, which features the only beach located in a city in Australia.
A short drive south of Brisbane and you have the Gold Coast and the Hinterland, and an hour's drive north takes you to the Sunshine Coast. There's never a shortage of things to do for all the family, whether it's in the city or on a day trip. Favourites include day trips to Tamborine Mountain with its wineries and walking trails, or to the Sunshine Coast Hinterland towns of Montville and Maleny.
Although expensive for visitors from abroad, Brisbane is still an ideal destination for those seeking employment opportunities in the country. Salaries are good and housing is more affordable than the other major cities of Sydney and Melbourne. Housing options range from luxury apartments to 4-bedroom modern builds with media rooms and swimming pools.
Brisbane has an excellent and affordable public transport network including train services, buses and the City Cat services and ferries that take commuters and visitors up and down the Brisbane river.
If you enjoy fantastic weather and outdoor living in a laid-back city, then Brisbane is the place to live!
Recommended by Tracy of Tracy's Travels in Time
Sydney, Australia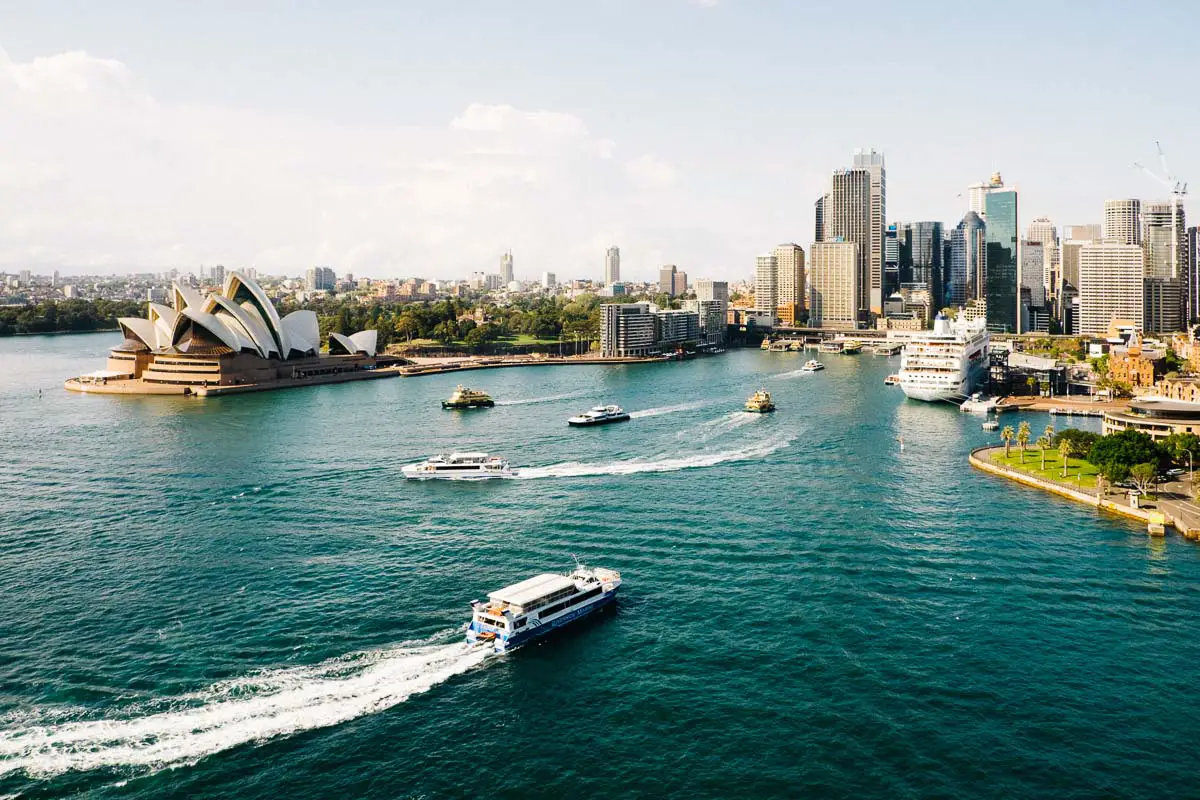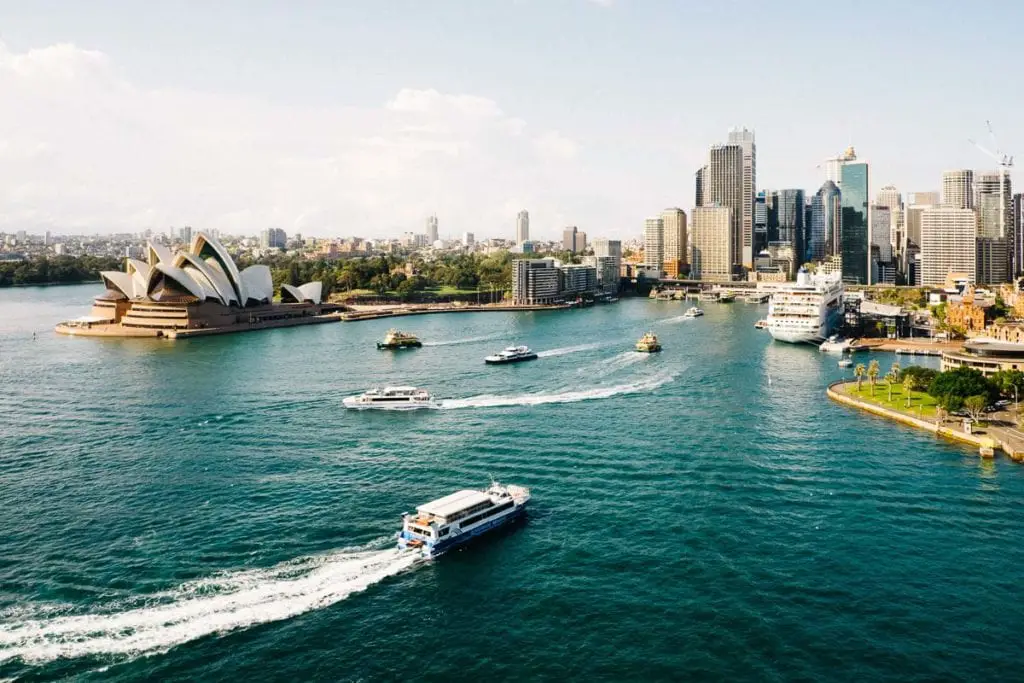 Sydney has been a popular city for expats for a long time. The climate is amazing for much of the year, and this makes for a wonderful outdoor lifestyle.
Sydney has many beaches, on the north and south coast and in the harbour itself. If you live near the harbour or beaches, there are outdoor pools where you can swim before breakfast. Otherwise you could go for a run or a power walk on the Coogee to Bondi coastal path. You could also go for a surf at one of the beaches, or join a yoga or tai chi group. This is Sydney on an average summer morning.
Sydney also has an incredible natural setting, one of the most beautiful in the world. Many commute daily across the harbour to work, from Manly and the Northern Beaches, and closer suburbs like McMahon's Point, Neutral Bay and Balmain. When you arrive at work, you'll be earning some of the highest wages per hour in the world.
All this does, however, come at a cost – among the highest in the world. Property and rental costs in Sydney are astronomical, and the beachside dream is the preserve of those who got on the ladder back in the 1990s.
You're more likely to have to make a long commute from the outskirts of Sydney, which can be a hot two-hour grind each way. Many settle in the sprawl of Sydney's western suburbs, where the temperature averages 7°Celsius hotter than the coast.
Sydney has some of the best Asian food on the planet, with many great Chinese, Korean and Vietnamese restaurants spread across the city. This makes up for the relatively dull nightlife, which has worsened since early closure laws came into force.
Procuring a visa can also be a very expensive, long, drawn-out process. With some visas you may have to pay for your children's schooling and take out private health insurance.
Recommended by Faye of Travel With Little One
The best cities for expats: Asia
Kobe, Japan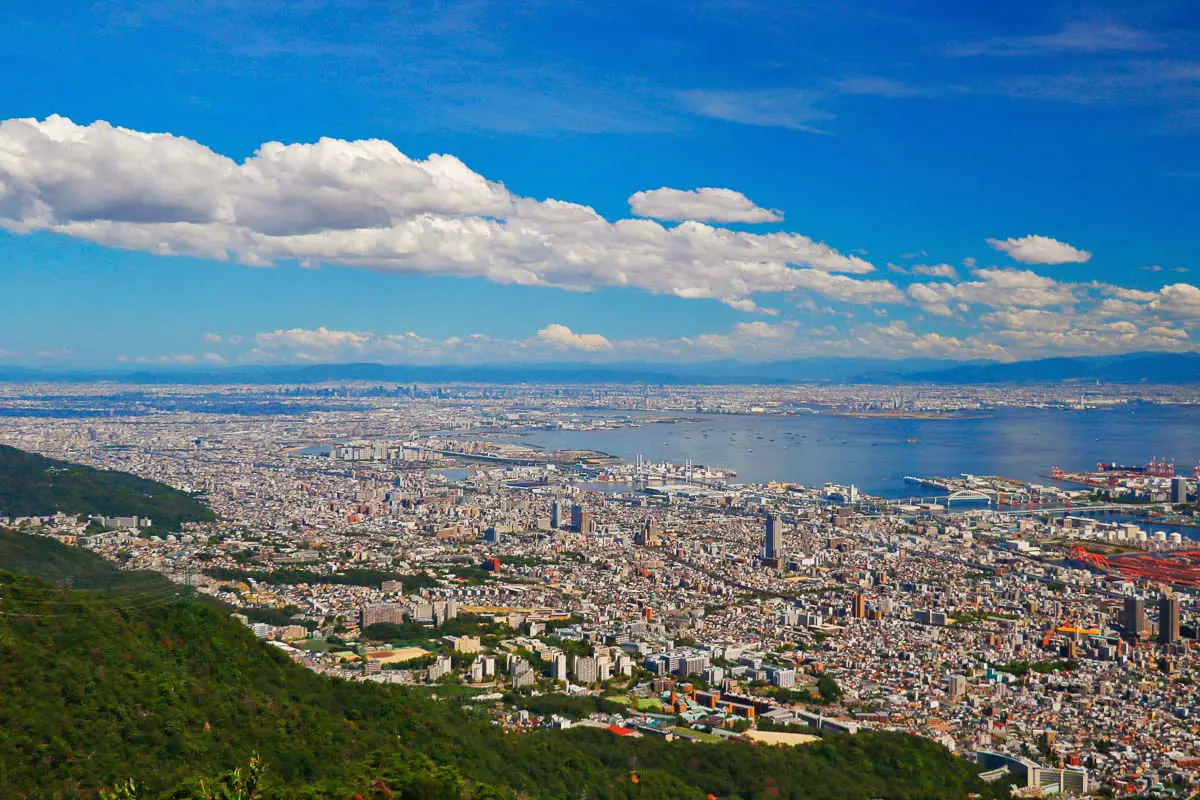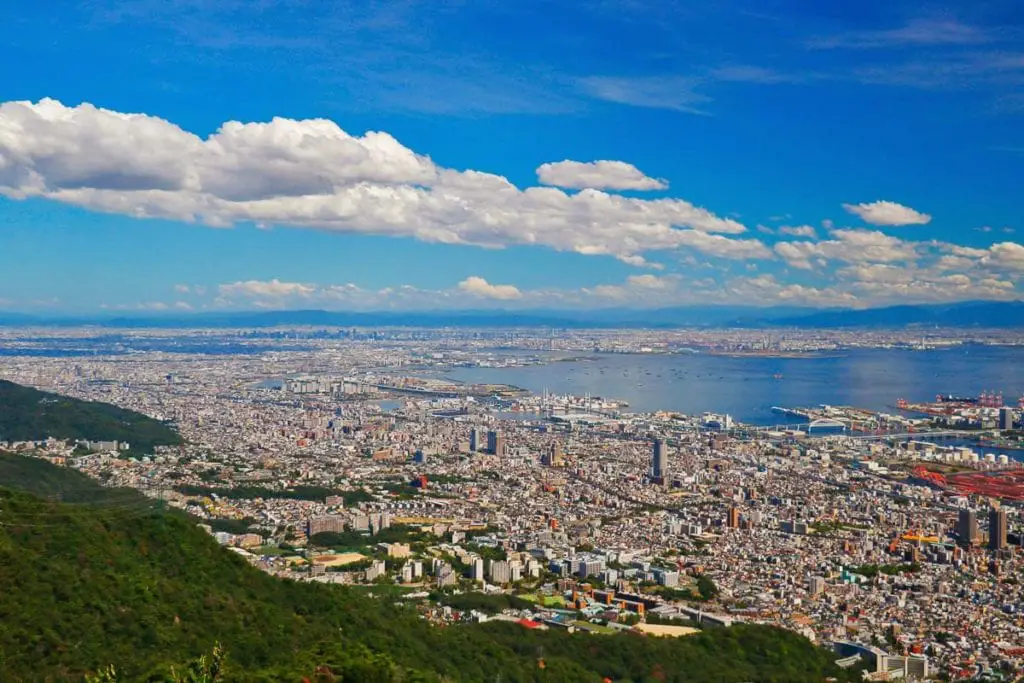 When a couple of ports in Japan opened to foreign trade in the mid-19th century, Kobe was one of them. This meant that Kobe was one of the few cities in Japan where foreigners were welcome, and to this day it continues to be one of the most cosmopolitan and welcoming cities in the country. Which makes it one of the best cities for expats.
There is a strong expat community in Kobe, with several bars especially for foreigners (and Japanese too, of course) where English is spoken and expats hang out. This means it's very easy to connect with the expat community as soon as you arrive. The Kobe Club is a members' club for expats, and the Kobe Foreign Buyers Club is an online store through which you can buy food and other comforts of home.
There's also a foreign food store in Sannomiya, in downtown Kobe. All of this makes it easy to access those things that you miss, like a Thai curry, your preferred deodorant or favourite chocolate bar. Because of its international flavour, English is also quite common in Kobe, so it is an easy city to get around.
Kobe is sandwiched between the sea and the ocean, so it's easy to orient yourself and difficult to get lost for long. Plus, you're never far from nature, which is rare in Japanese cities. At the same time, it's only 20 minutes to Osaka and 40 minutes to Kyoto on the train, so there are plenty of things to see and do within easy access.
I loved living in Kobe and the three years I spent there as an expat are filled with nothing but fond memories.
Recommended by James Ian of Travel Collecting
Beijing, China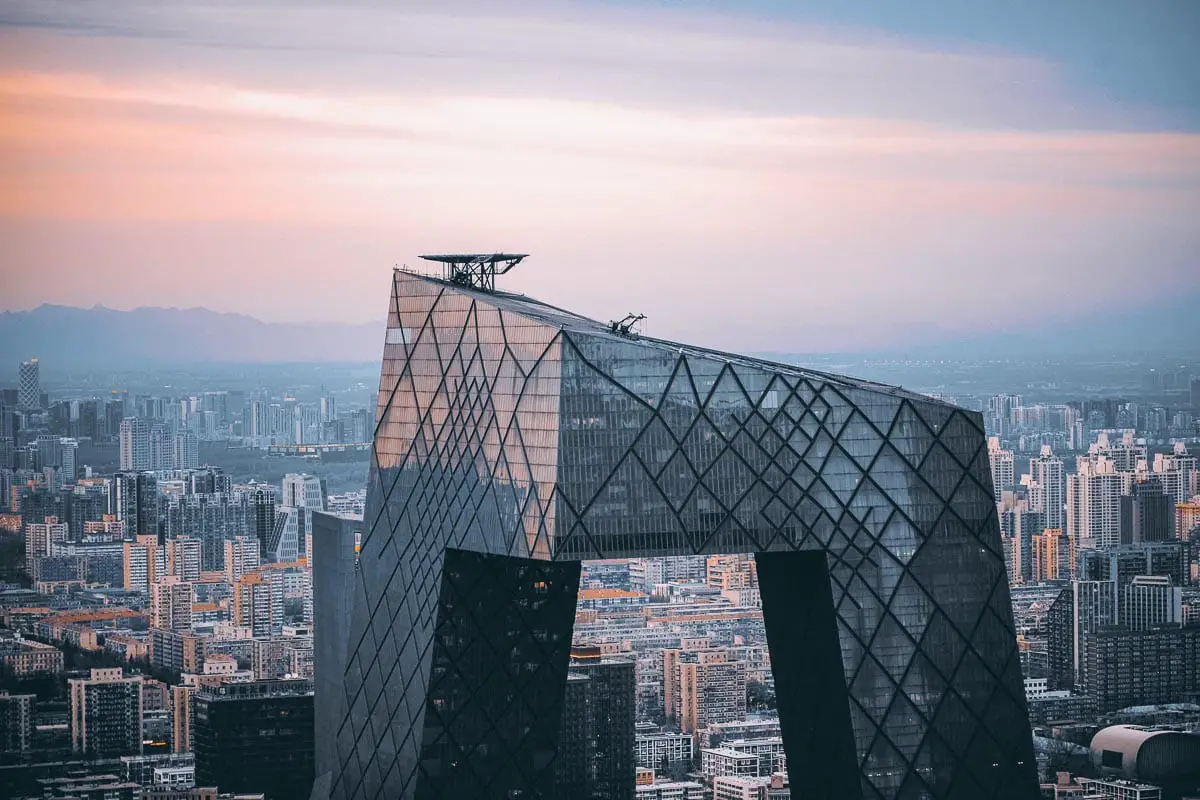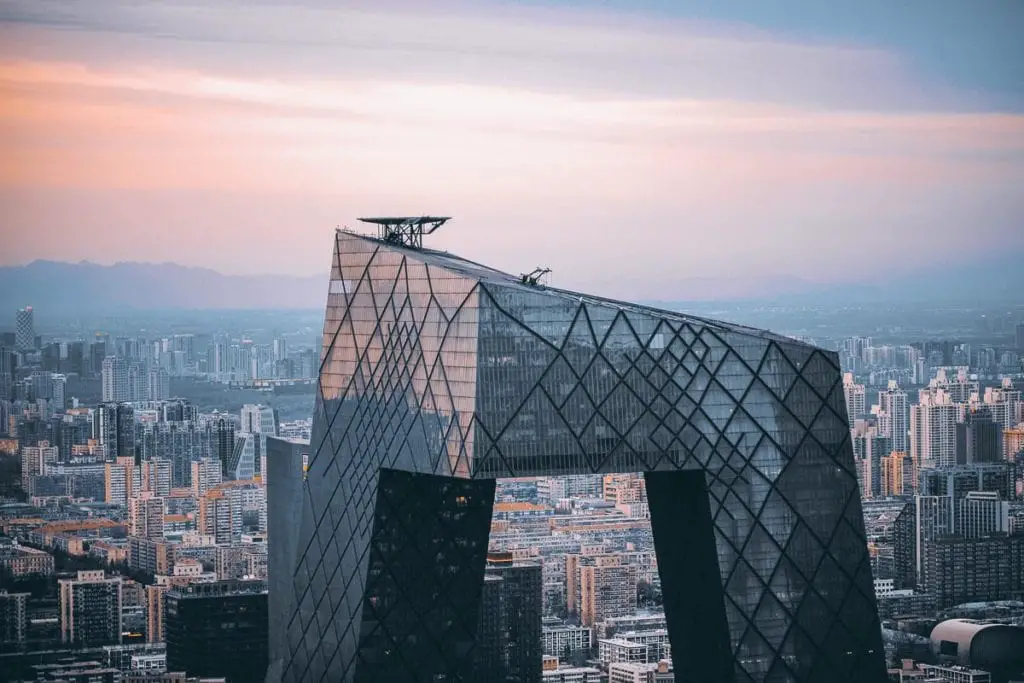 An underrated expat and tourist city, Beijing captured our hearts four years ago and we're still here!
It's surprisingly easy to live in Beijing as a foreigner. There are hundreds of cafes, bars and restaurants to explore as well as exciting events always occurring in the city.
The most common career choice for expats here is teaching English as a foreign language. Landing a job in a public school gives you excellent hours, an even better salary and a ridiculous amount of paid holiday every year.
Not only are expats paid well here, but their money goes far too. Local restaurants serve delicious and authentic meals for less than US$5, you can get a Chinese beer for US$1 and even fast food places like McDonald's are cheap!
Didi, which is the Chinese version of Uber, can get you where you want to go on a budget (albeit a little slowly in the rush-hour traffic!), or just hop on the subway for the equivalent of 50 cents and ride across the city.
The language barrier can pose a problem if you don't learn ANY Mandarin, but at the same time you don't need to be fluent to survive. Download a couple of language apps and practice your nǐ hǎo, your wǒ bù yào and your píjiǔ and you'll be set!
The biggest drawback to living in Beijing is the pollution. It does sit quite heavily in the city sometimes, and the best ways to combat it are wearing suitable face masks and investing in a few air purifiers for your house.
A great base to explore Asia from, Beijing really is a fantastic place to move to and the hardest part will be leaving!
Recommended by Jade of Two Tall Travellers
Singapore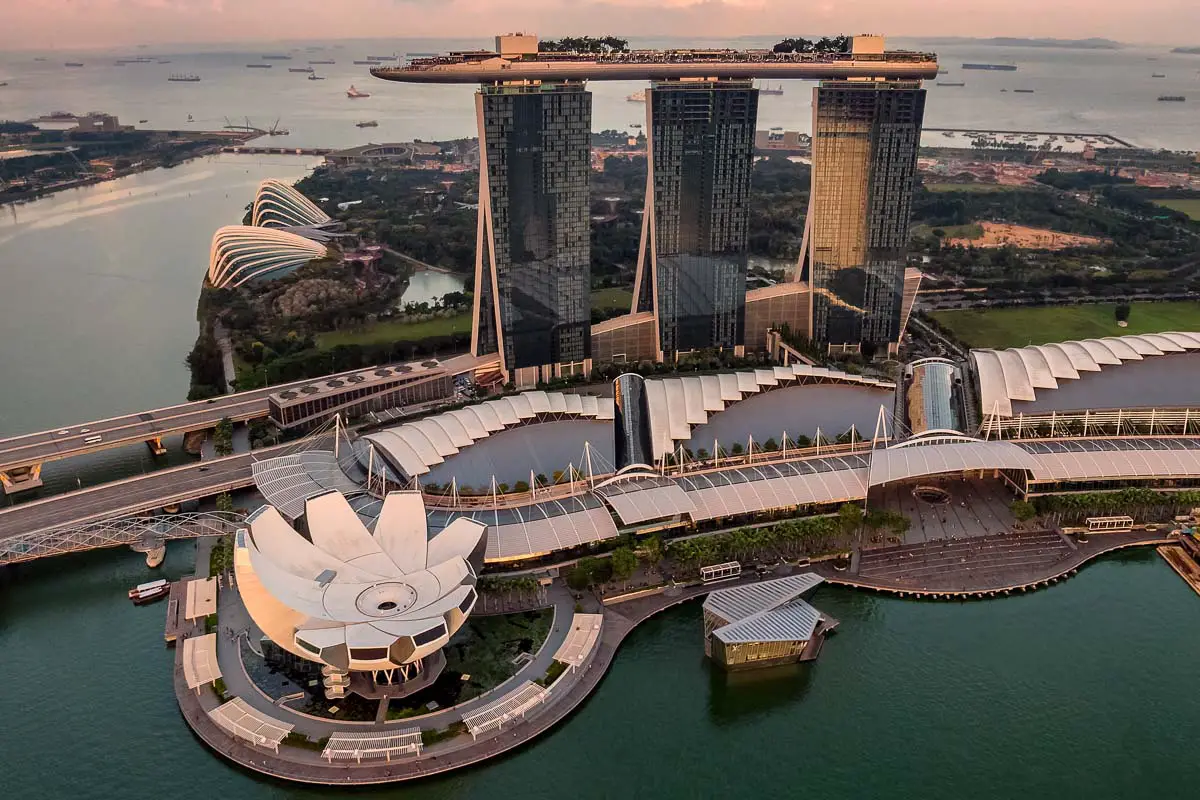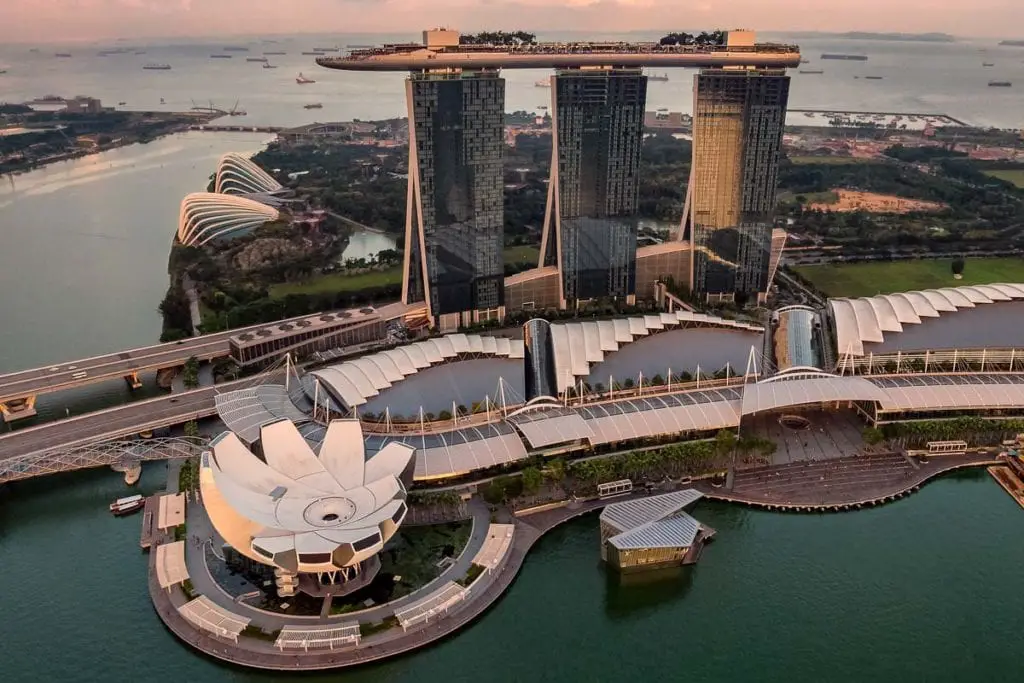 Our family calls Singapore our second home, and our boys have fond memories of living there for six years.
Singapore for us was one of the safest places to bring up children, even safer than Australia. We could even send our children to the Australian School.
Singapore does rate as one of the most expensive cities to live in, but it also ties with Paris and Hong Kong. You can live within a budget it depends on your salary and the package from the company that you work for. Rents can be high but again it depends on where you choose to live.
Singapore is sophisticated and has a great vibe.  There are lots of things to do and see there.  It is a gastronomic delight with many types of cuisine available but nothing beats a meal at one of the local hawker stalls. You could say it's street food at it cleanest and best.
Transport is very affordable around the city with the MRT (the train system) and reasonably priced taxis.
For such a small country there are many work opportunities especially in the banking and finance sector. It is one of the most innovative countries in Southeast Asia.
It's also the perfect location to base yourself for travelling throughout Asia.
Recommended by Jane and Duncan of To Travel Too
Shenzhen, China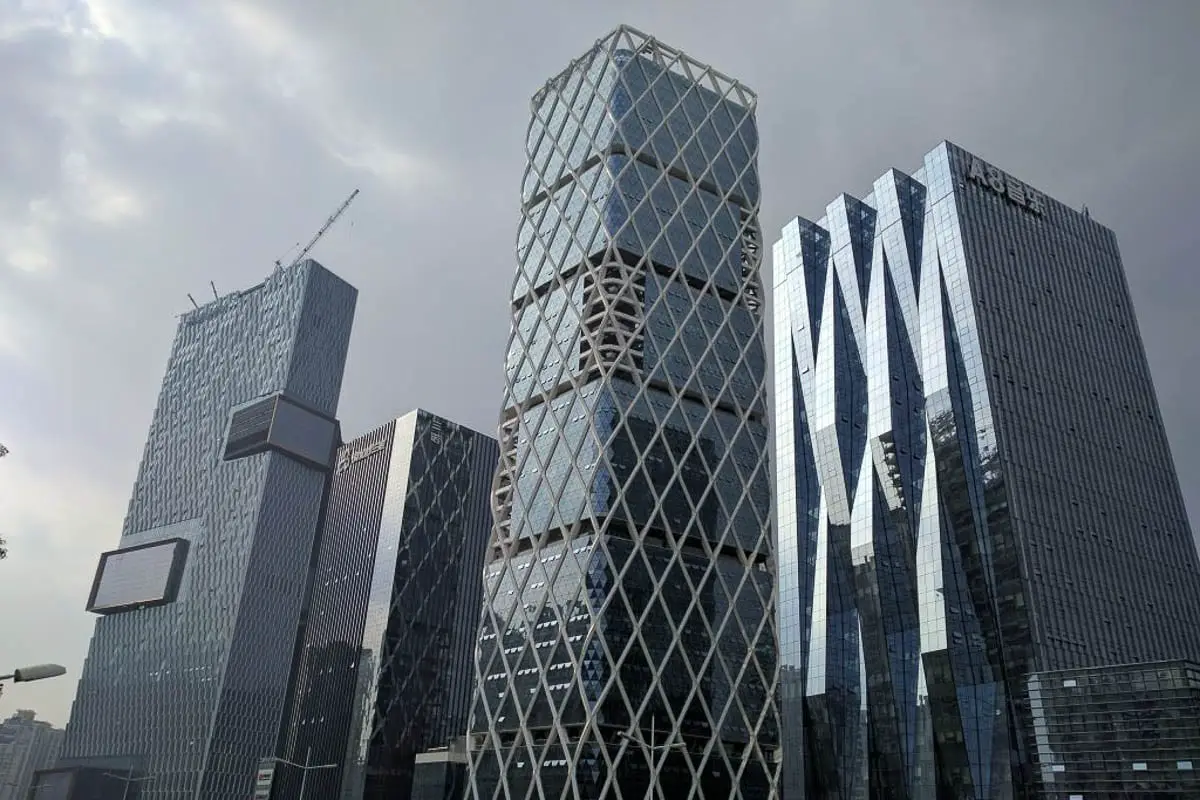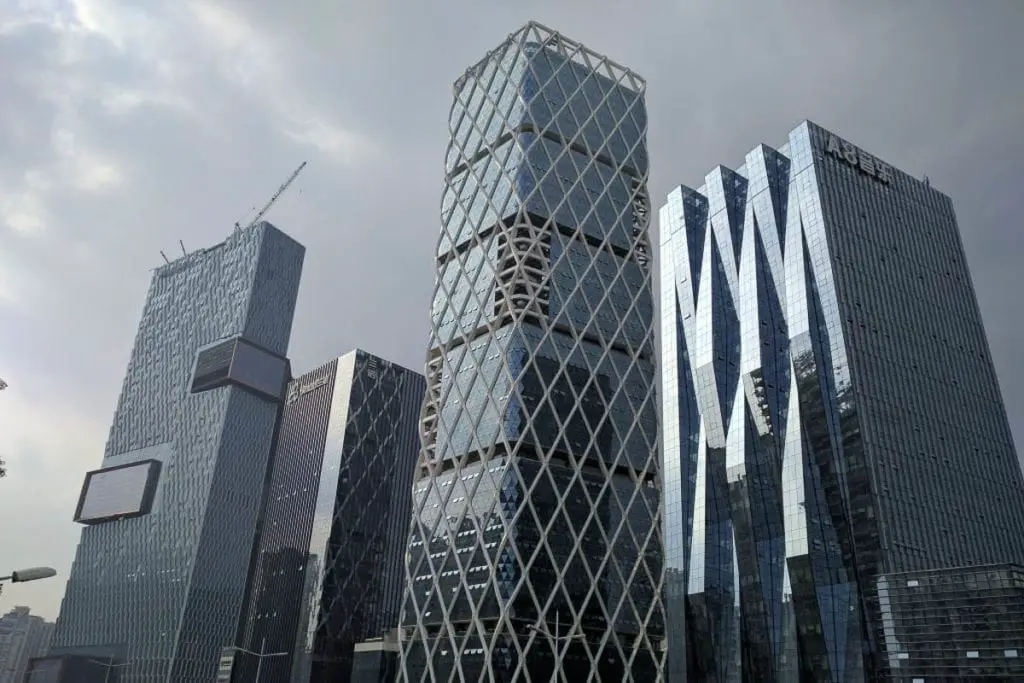 If you're contemplating a move to China you must consider Shenzhen city. Shenzhen is a 40-year-old megalopolis located in Canton Province. It is China's seventh largest city and is located next door to Hong Kong. 
This city is known as the "Silicon Valley of China" and is home to a number of electronic corporations like Huawei. It's also the location of several large financial institutions like China Merchant Bank and Pingan Bank.
Most of the foreigners that come to Shenzhen come to teach English or do business. While the cost of living in Shenzhen is less than many Western countries, it's comparatively more expensive than smaller cities in China. 
I have lived in Shenzhen for the last seven years and there are many things I love about this city. It has scenic beaches, an interesting business district and beautiful parks. Moreover, compared to other cities in China, there's far less pollution in Shenzhen. 
While there are a lot of good things about living in this city, there are some things I don't like. For example, many locals in China aren't used to seeing foreigners and they stare quite often. In addition, they ask personal questions like "why aren't you married, how much money do you make or how old you?" But the pros outweigh the cons and I would recommend Shenzhen to anyone coming to China. 
Recommended by Brittany of Asia Undiscovered
Bangalore, India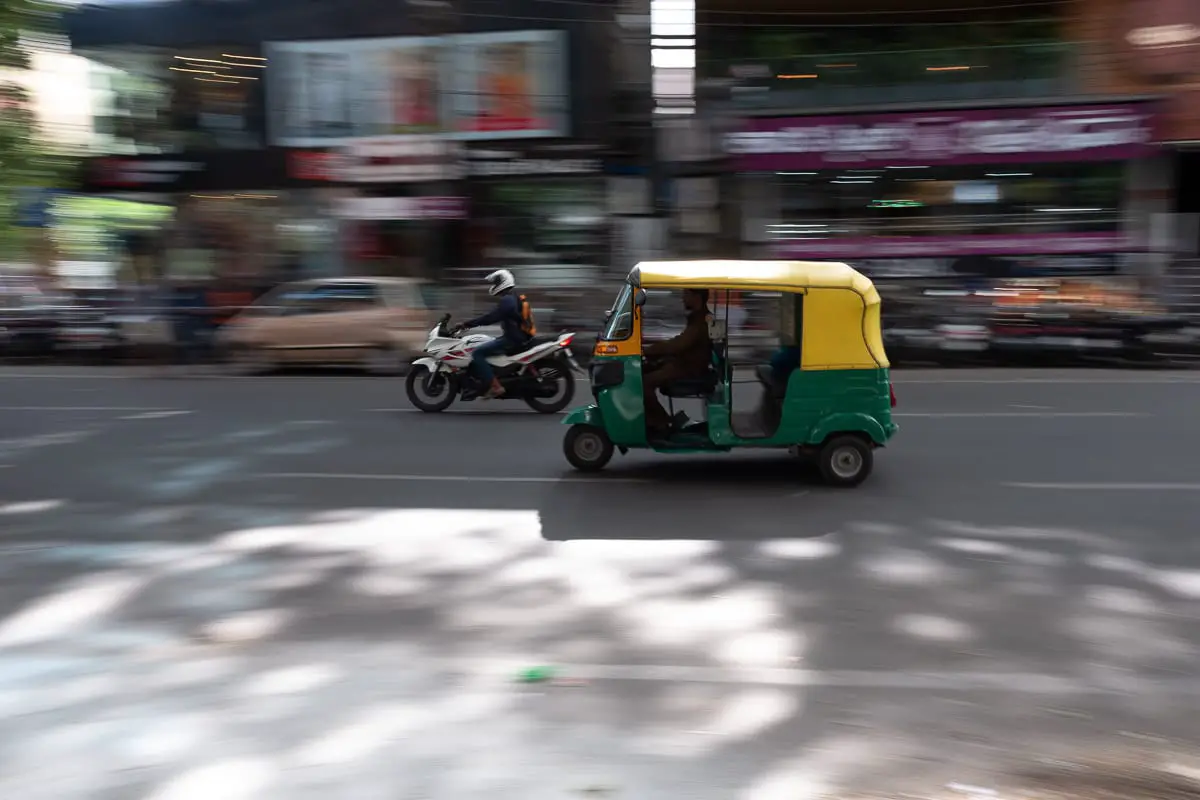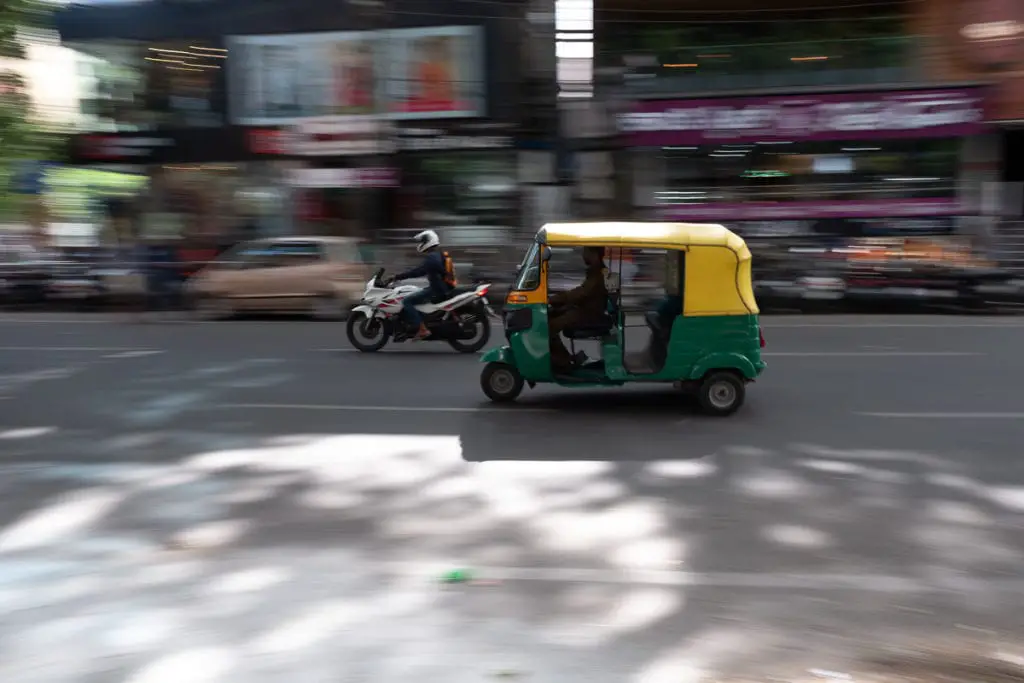 Bangalore may be chaotic, crowded and challenging, but if you're looking for a move to India this so-called IT capital of India offers a high standard of living for expats.
There are excellent health care centres and international schools, and many Western expats have a driver, cook and maid included in their expat package, or are able to afford this from their wages. It may seem like an extravagance, but for many expats, it makes their day-to-day living in India a little easier. Indeed, the congestion, inefficiency and bureaucracy you'll experience whilst living in India can be absolutely draining and you will have to exercise tolerance and patience.
But despite these challenges, I look back at our year living in Bangalore as one of our best adventures. We moved there from the UK as a family with two young boys (aged 1 and 3 years old) and loved the colourful adventures we found daily our doorstep. Every day I took the boys out in a tuk-tuk for an adventure whilst my husband was at work (we didn't have a driver) to explore temples, gardens and parks, and also playgrounds, swimming pools and soft play. There is really so much to do in Bangalore with kids!
Bangalore is also a fantastic base for further travel in India. Take a sleeper train to Hampi or Pondicherry, or a cheap flight to Goa or Rajasthan. The city also has a good airport that services budget airlines across Asia, including AirAsia.
Living as an expat in India isn't for everyone, but if you're an adventurous soul looking for incredible experiences, Bangalore is a fantastic base.
Recommended by Jenny Lynn of TraveLynn Family
Tbilisi, Georgia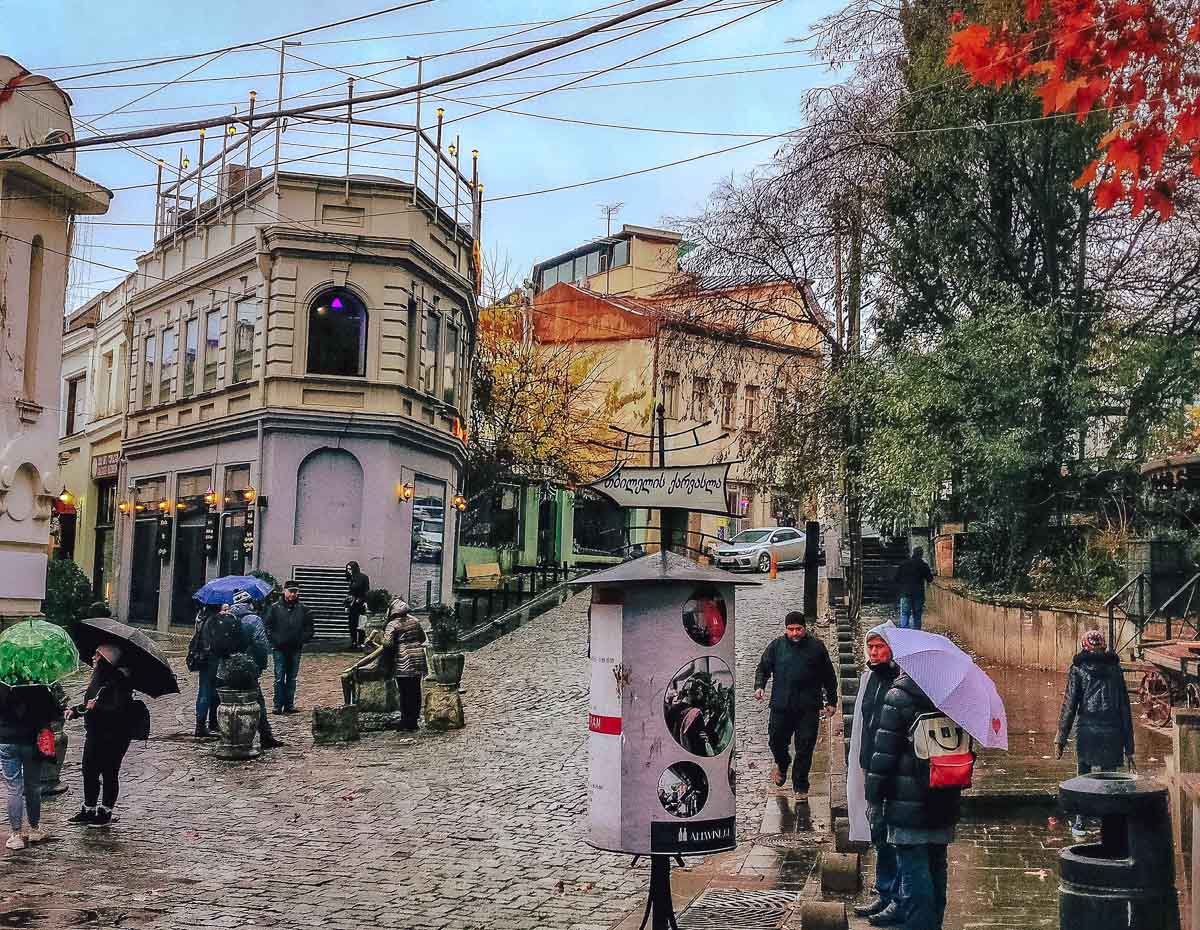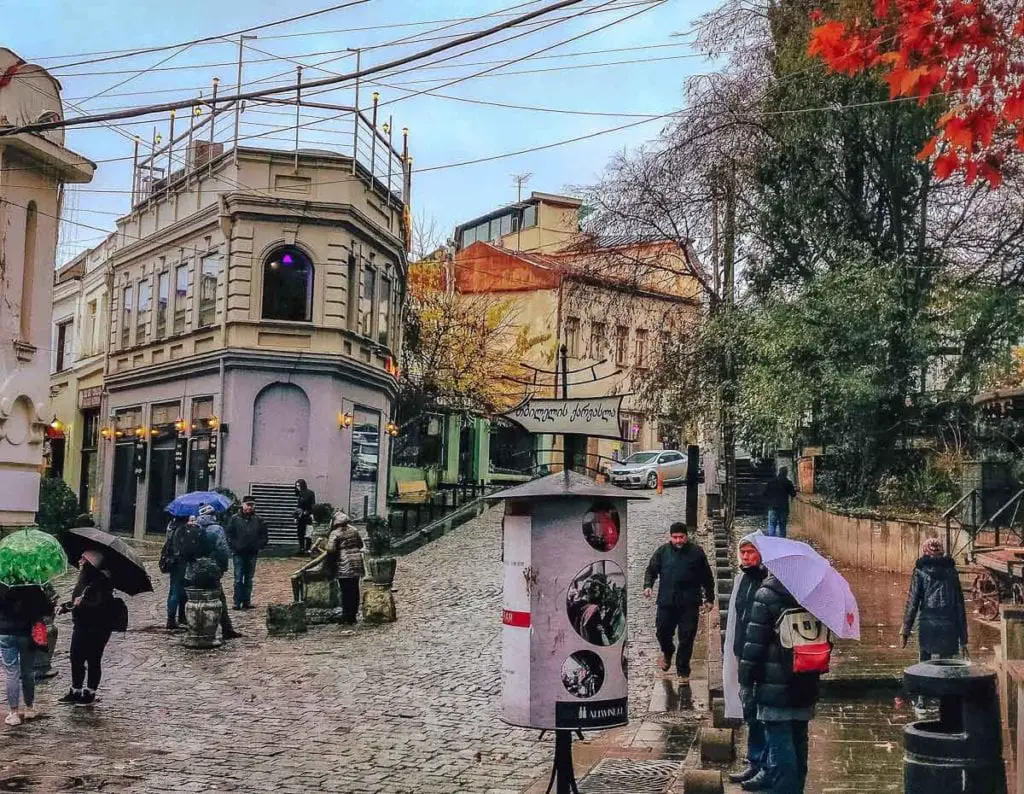 One of the best cities for expats that has also been increasing in popularity for the past few years is Tbilisi, Georgia. One of the initial reasons behind the increase in expats living in Tbilisi is the straightforward visa process that gives citizens of numerous different countries a one-year visa on arrival, meaning there is no need to jump through any bureaucratic red tape to stay long-term or deal with annoying visa runs.
The cost of living in Tbilisi is extremely affordable for people coming from Western countries and there are plenty of modern accommodation options up for rent. There are also countless cheap yet delicious restaurants to discover and a number of local and international supermarkets where you can find most items that you want.
While finding work in Tbilisi might be challenging, it's a great place to live if you work online as the internet is fast, there are a number of co-working spaces and even recent initiatives like Work From Georgia lets foreigners work in the offices of local companies for free.
The lifestyle in Tbilisi is also great for expats. Locals and foreigners organise a number of English-speaking events where you can easily meet other people and enjoy a range of different activities. All in all, Tbilisi is a great city for expats who don't want to deal with bureaucracy and want an affordable and easy place to live in Europe.
Recommended by Michael of The World Was Here First
Ho Chi Minh City, Vietnam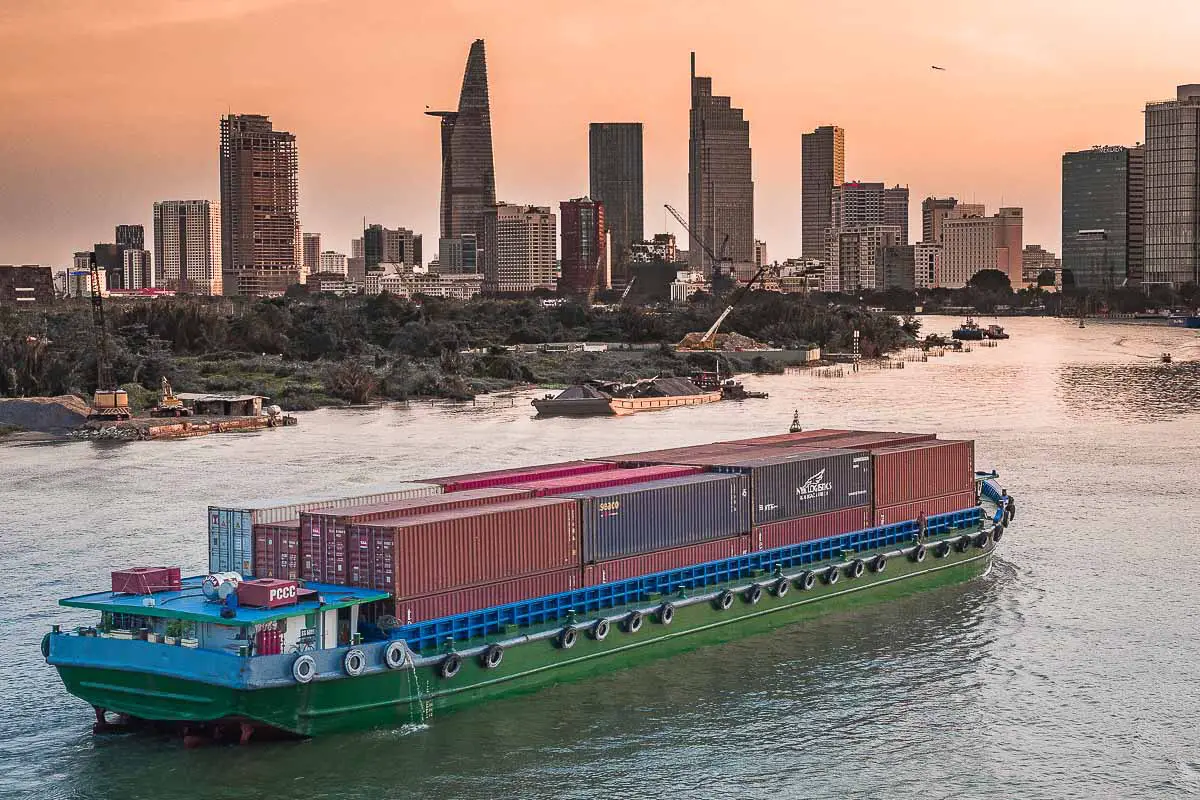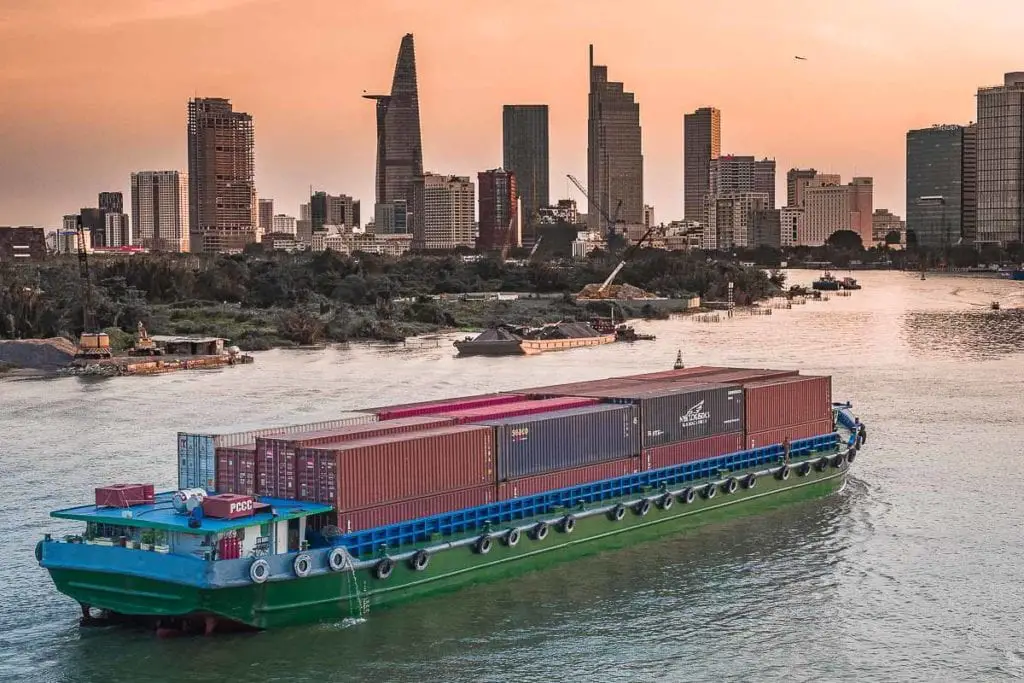 Ho Chi Minh City, Vietnam's biggest and most modern city, is an excellent place for an expat to live, with easy access to life's modern necessities, as well as the ability to immerse yourself in a rich culture.
Major employment options include the ever-present high demand for English teachers, food and hospitality opportunities, with a strong technology start-up culture.
There are accommodation choices that cater for all budgets, from private rooms in share houses, to centrally located and well-priced modern apartments, through to large family-friendly houses with large yards, security and swimming pools, with international schools usually close by.
The food and beverage scene is world class, with delicious and cheap Vietnamese dishes never more than a few steps away, restaurants catering to international cuisines located throughout the city, and bars serving cocktails and craft beers.
Cafes are plentiful and great places for expats to relax (or work). They all have fast wifi and strong, tasty coffee.
There's an established expat community, with arranged activities for both families and singles including clubs that span food, sport, parenting, gaming and languages, just to name a few.
And if you like to shop, Ho Chi Minh City is your place, with roadside stalls, markets of all sizes, modern shopping malls, and international boutiques offering everything you could wish to buy.
And even in the most expat-dense areas, locals are very friendly and will generally make the effort to help, even if there is a language barrier.
Recommended by Markus of The Roaming Fork
Hong Kong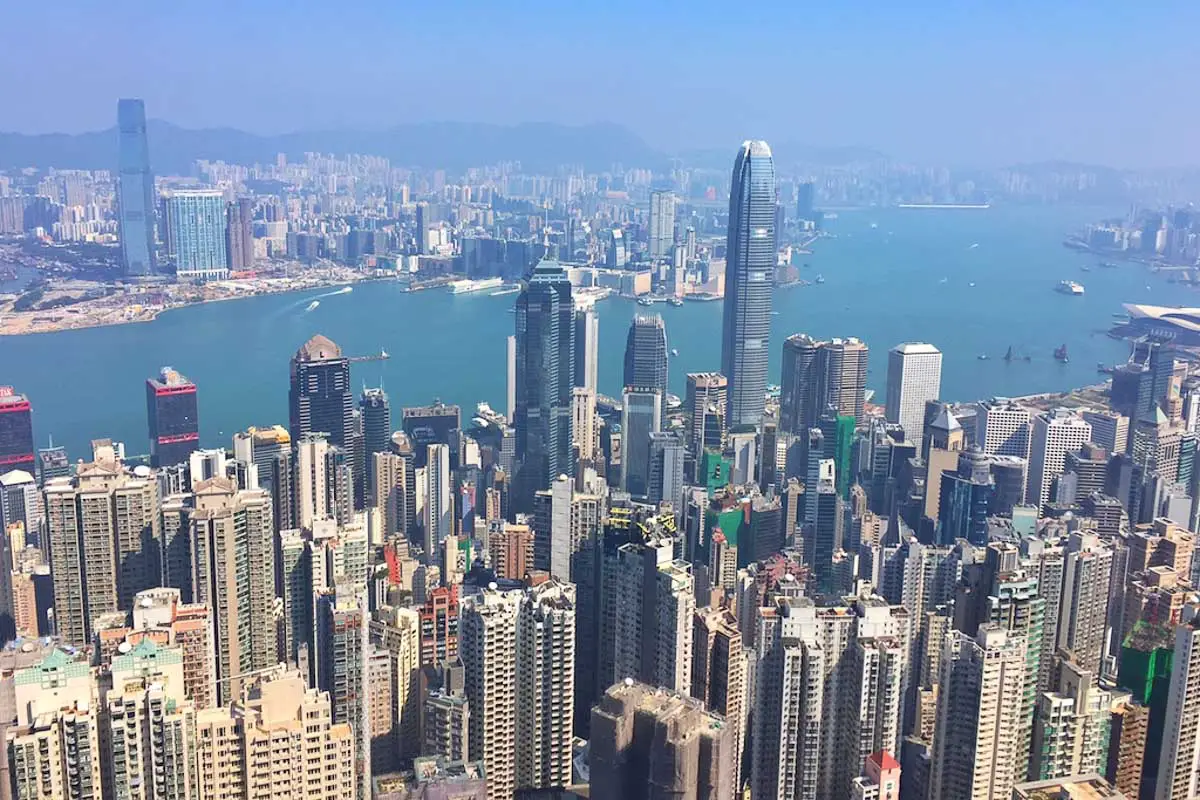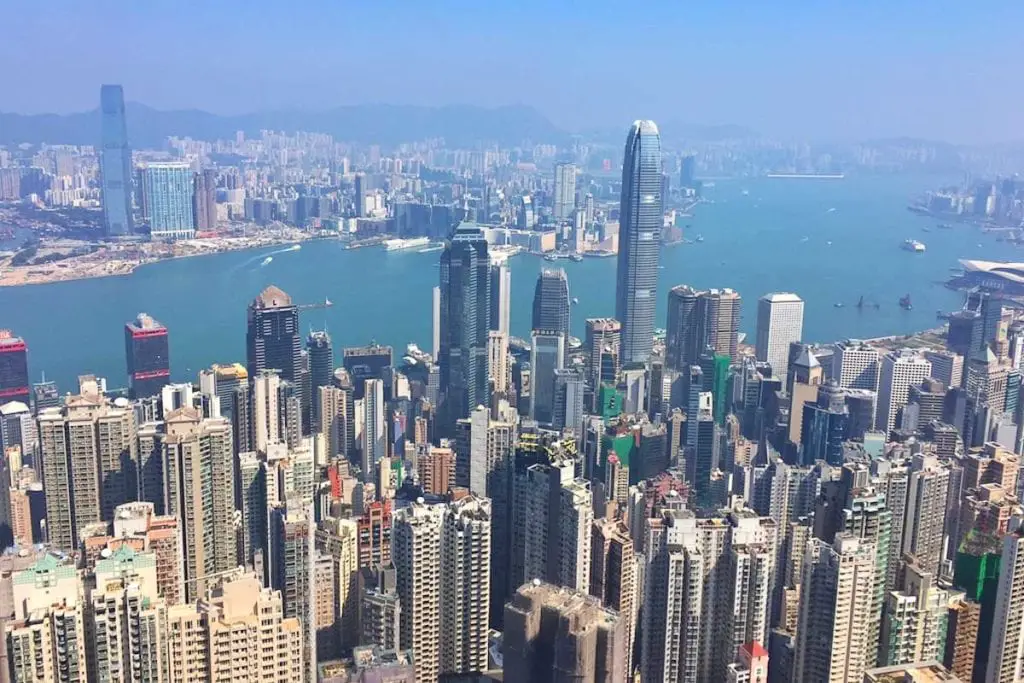 Hong Kong is one of the most fun cities for expats. It's one of the safest cities in the world, has a large welcoming expat community, a vibrant nightlife and is ideally located to explore much of Asia with ease.
Hong Kong is renowned for its work hard, play hard lifestyle, which makes it particularly appealing to young professionals. However, thanks to good international schools and the fact that most families have live-in domestic help, Hong Kong is also a fantastic place for families. Beyond the high-rise buildings, many expats spend their weekends at the beach, boating around the islands, hanging out at country clubs or hiking the hundreds of kilometres of hiking trails in the national parks.
The downside is that Hong Kong is an expensive city to live in. Rent is among the highest in the world, so don't expect to get a palatial dwelling for your hard-earned cash. The knock-on effect of high rent is that everything costs more, including clothing and supermarket shopping.
But of course, this is reflected in the high salaries, and some lucky expats still get housing covered in their packages. Thanks to high salaries and low tax rates, many expats are able to squirrel away a healthy nest egg during their expat posting here.
Recommended by Marianne of Mum On The Move
Da Nang, Vietnam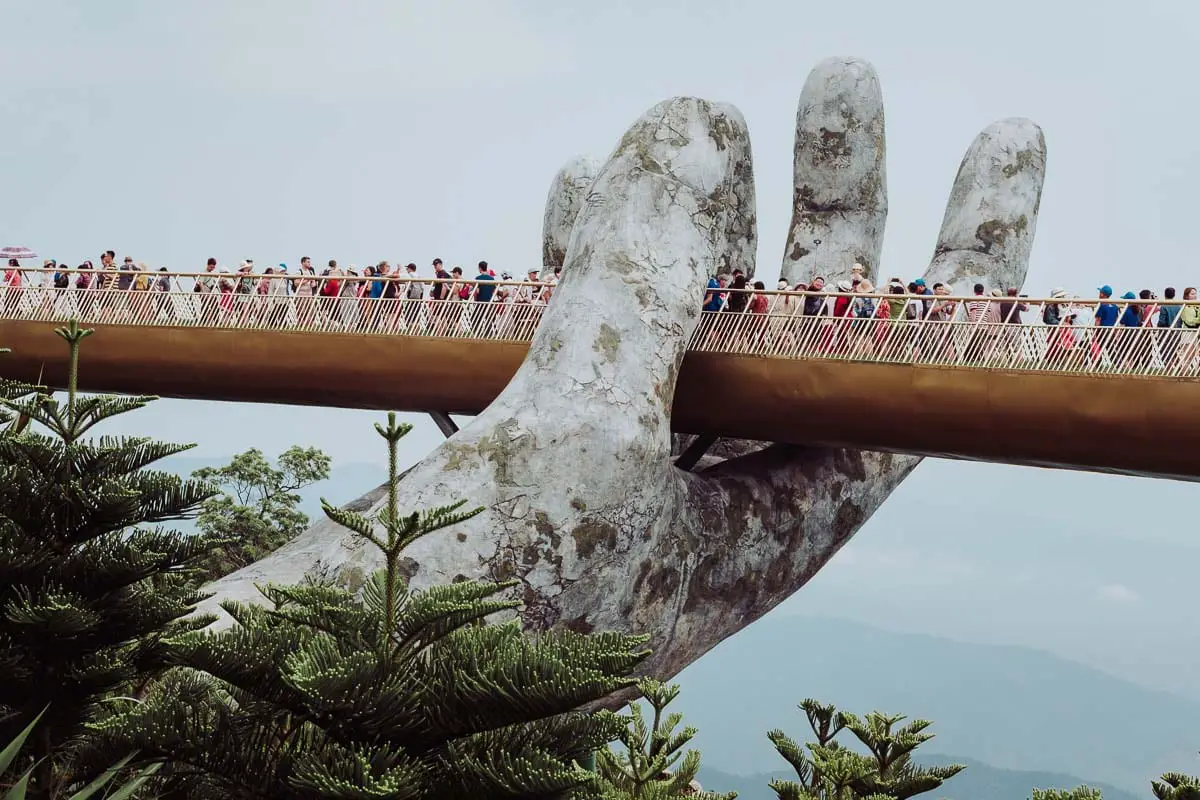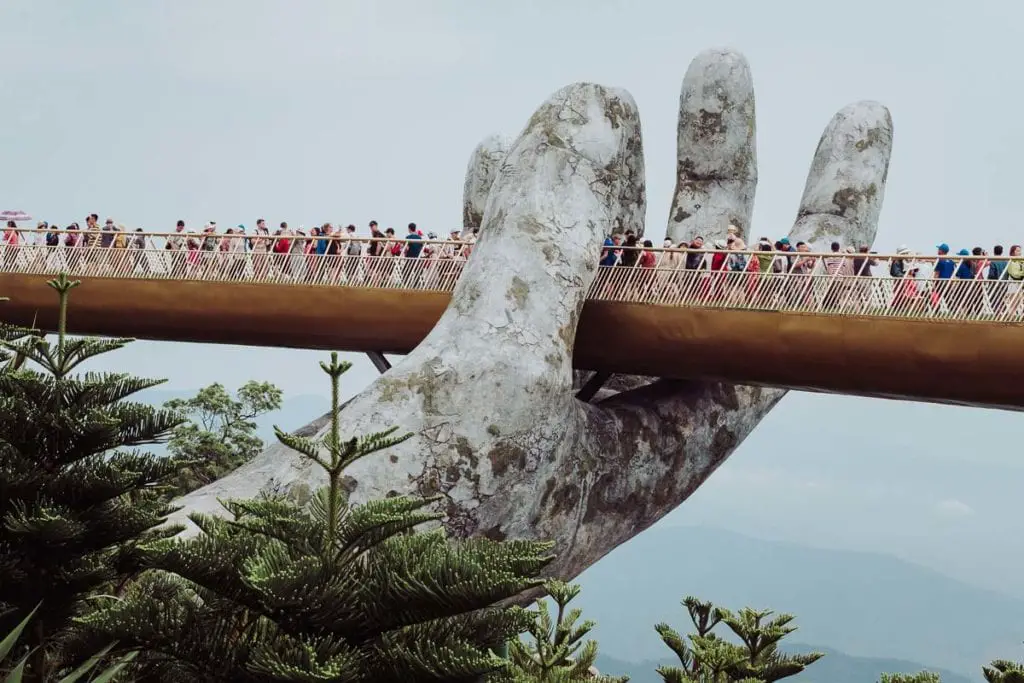 Da Nang in Vietnam is one of the best cities to live as an expat.
It's an upcoming metropolitan city in terms of great transportation, high-rise buildings, casinos and resorts, a lot of Western businesses, and of course, many expats from every corner of the world.
The best feature of this city is its beaches. If you want a beach full of tourists or a beach that is quiet enough to read a book, sleep, or simply enjoy the view, Da Nang has it for you.
Another reason why expats love this city is because it has an international airport and train station, infrastructure that's often missing in other cities and towns known for their expat communities.
The only downside to living in Da Nang is the weather. Because Da Nang is close to the ocean, it's rainy, however, it doesn't rain long enough to ruin any of your plans.
My personal favourite thing about Da Nang is the cost of living. The cost of living in Vietnam is generally the same all over the country, but if you choose to live in the outskirts or away from the main scene of the busy cities, you should be able to budget your expenses at around US$200 a month.
Recommended by Mary of Move To Vietnam
Hoi An, Vietnam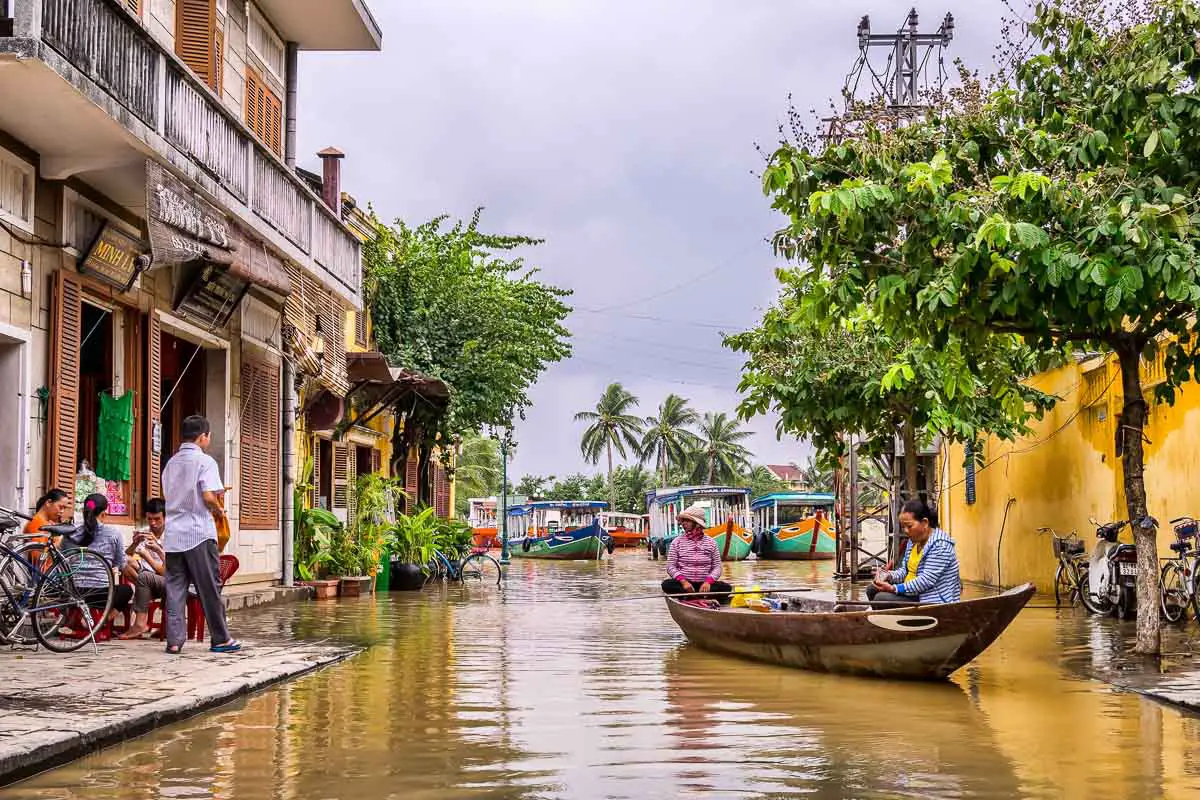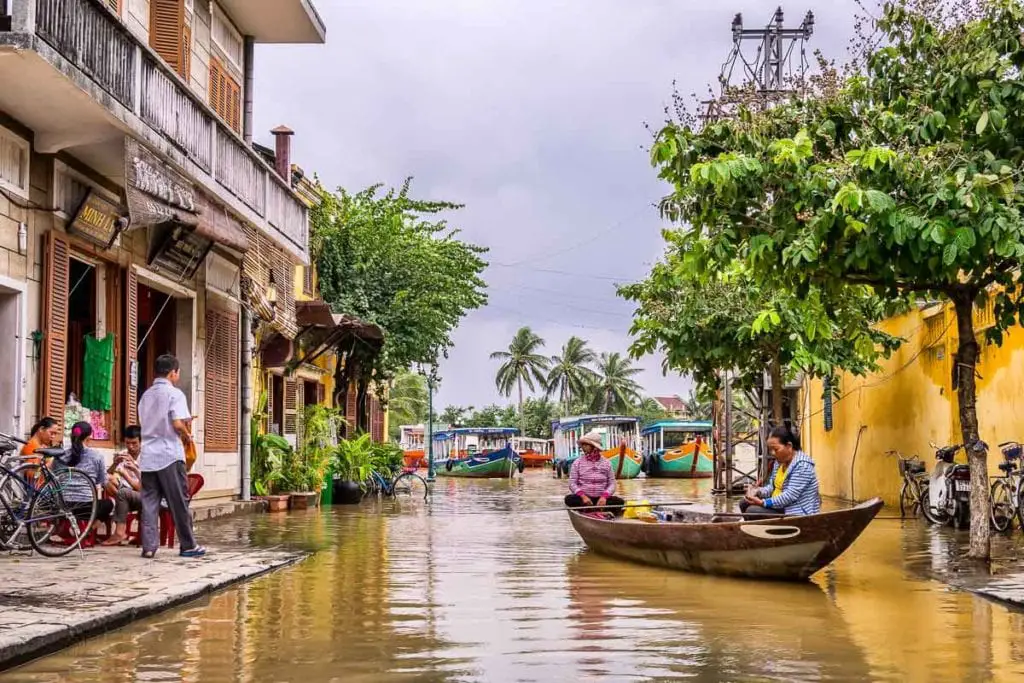 Hoi An in Vietnam was once the most important trading port in the world. Its Ancient Town architecture reflects influences from China, Japan and Europe, earning it a UNESCO World Heritage designation.
Hoi An's old world charm, plus a wide variety of great restaurants and traditional cultural experiences draw travellers and expats from around the world. While tourism has begun to overwhelm certain parts of Ancient Town, there are many areas of Hoi An where long-term residents can enjoy a good life away from the crowds.
Some unique benefits of living in Hoi An include easy access to made-to-order, custom clothing at affordable prices; the city is full of tailor shops.
Hoi An also has a beach, a popular place for morning exercise just outside of town. There are seafood restaurants and cafes at the beach, too, where you can enjoy a scenic meal or lounge for the day.
And Hoi An's spas offer affordable beauty and massage services. A one-hour body massage starts at US$12!
For major amenities that Hoi An might not have yet – like a large supermarket or cinema, for example – Da Nang is only 40 minutes away.
The expat community in Hoi An has various social events, volunteer outings and an active Facebook group to stay connected. But it's also easy to mingle amid the daily life of locals, be it shopping at markets, eating at family-owned restaurants or participating in local celebrations and events.
Recommended by Michelle of Intentional Travelers 
Vientiane, Laos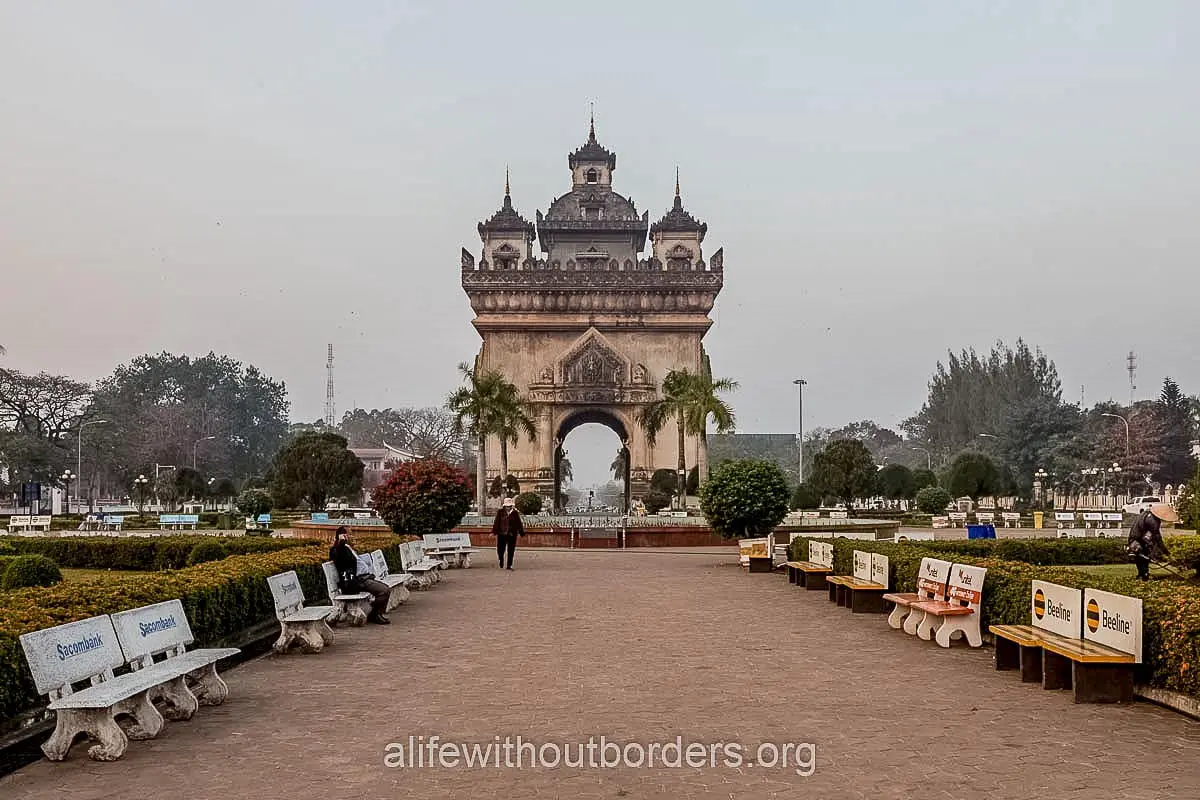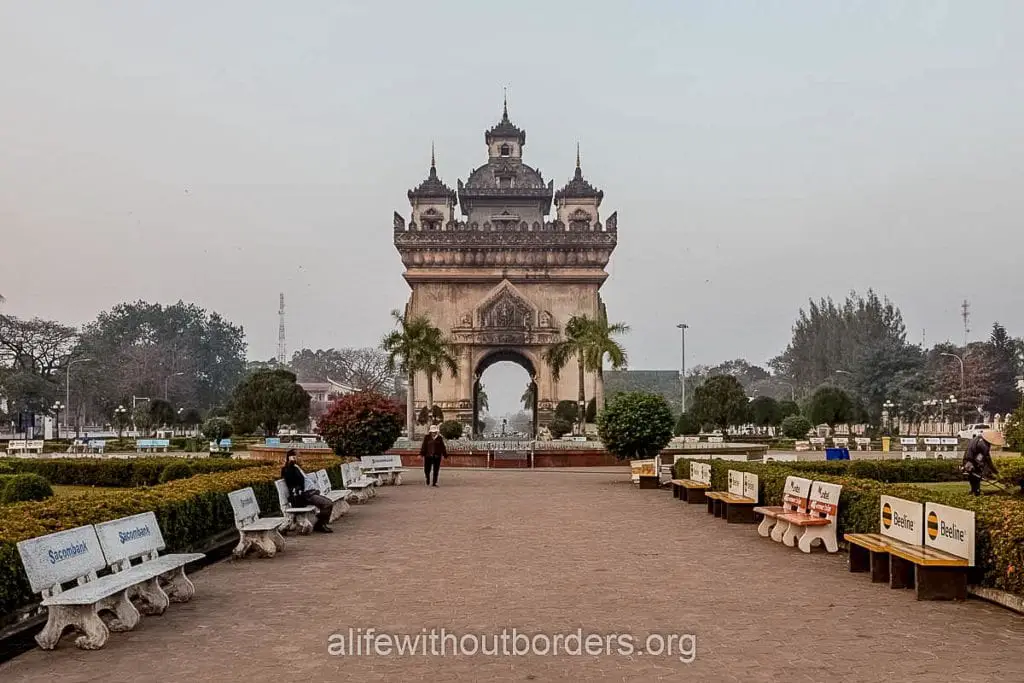 Vientiane, the laid-back capital of the Lao People's Democratic Republic, may not be the first destination that springs to mind as one of the best cities for expats.
But hear me out. I've spent over four years living and working in Vientiane and am here to convince you that it is in fact a tremendous city for expatriate living.
With Laos's low cost of living (a simple meal of noodle soup will cost you around 20,000 kip or US$2), fascinating Buddhist culture and hot, tropical weather, expat life in Laos has plenty going for it. Amid the French-Colonial villas and modern cafes you'll find plenty of laid-back things to do in Vientiane with evening strolls along the Mekong River, exploring the city by bicycle and popping into gilded temples.
An extremely safe city, Vientiane has very little crime and homelessness when compared to many other countries. Lao people are extremely friendly and social hosts who genuinely love sharing insights into their language, culture and food.
The capital is an enchanting mix of East and West and although expat life in Vientiane has some limitations, namely the lack of quality health care and often unreliable telecommunications, the benefits of living in Vientiane far outweigh the negatives.
Compared to more developed capital cities, Vientiane is compact and uncrowded, offering expats an uncomplicated, stress-free lifestyle. With hardly any traffic, the city is easy to navigate by your choice of bicycle, scooter or car.
There's something for everyone with a huge range of accommodation styles and prices available, and socialising is a breeze with a tight-knit expat community often gathering at one of Vientiane's superb local or international restaurants.
Recommended by Marie of A Life Without Borders
Chiang Mai, Thailand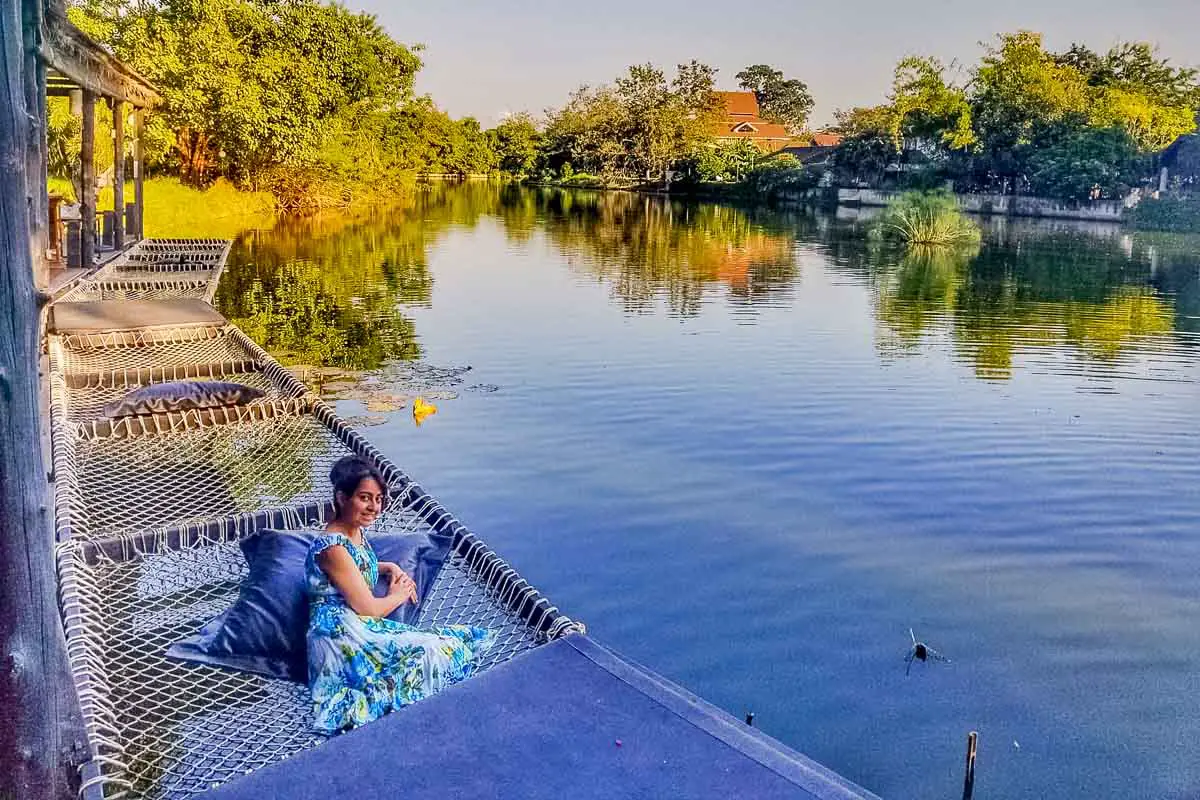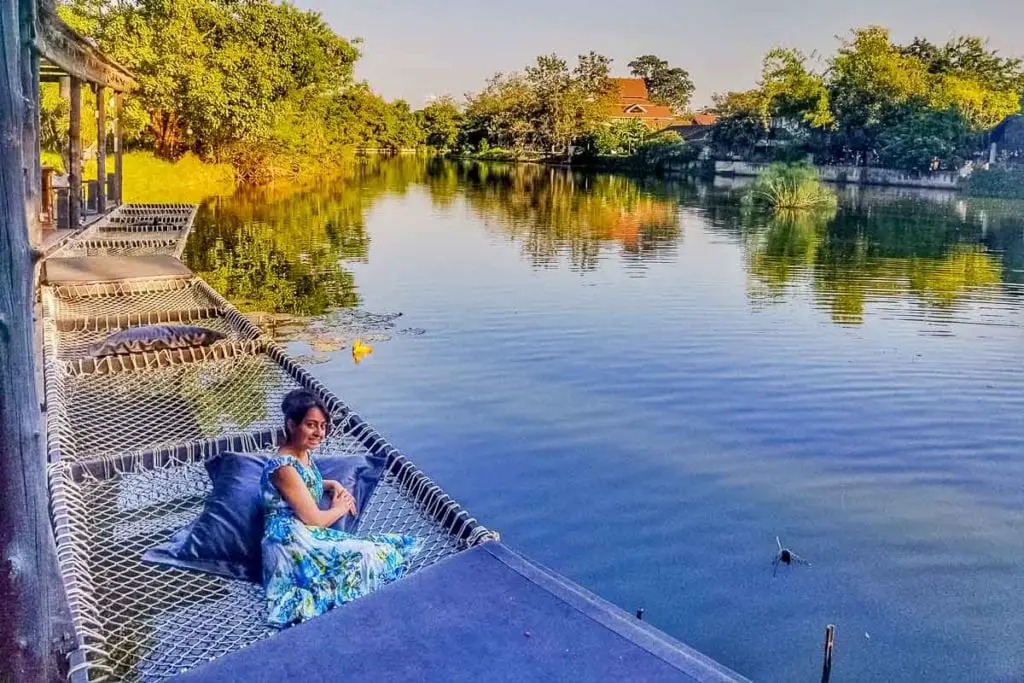 We've lived in Chiang Mai in Thailand off and on for the past few years. That alone should be a good indication of how easy it is to not only live there, but to get set up quickly upon arrival and start living! We even brought our cat with us!
Finding an apartment is usually the biggest task and that can take a day or two, depending on how picky you are and if you have an idea of the location and prepared some tours in advance. It's even easier if you just opt for an AirBnB which will include utilities (internet ready!).
Getting connected on your phone is as easy as grabbing a (very inexpensive) SIM card at the airport once you land, or you can get one inside any mall at a kiosk.
Our favourite things about living in Chiang Mai are the cost of living and laid-back lifestyle the city offers. We paid about US$400 for a studio apartment in the Nimman area and our meals were around $3-$4 each (including beverages).
We met many people in Chiang Mai that we networked with and became good friends with, so it made us feel more "at home." Being able to walk to restaurants and cafes on a daily basis made it super convenient and having plenty to see and do in Chiang Mai made it easy to have a work-life balance.
Grocery stores with expat essentials like peanut butter were a "nice to have" as well as easy access to a gym and fitness classes. It just always felt like there was no rush or stress about any aspect of living in Chiang Mai.
Recommended by Taiss of Together To Wherever
Xiamen, China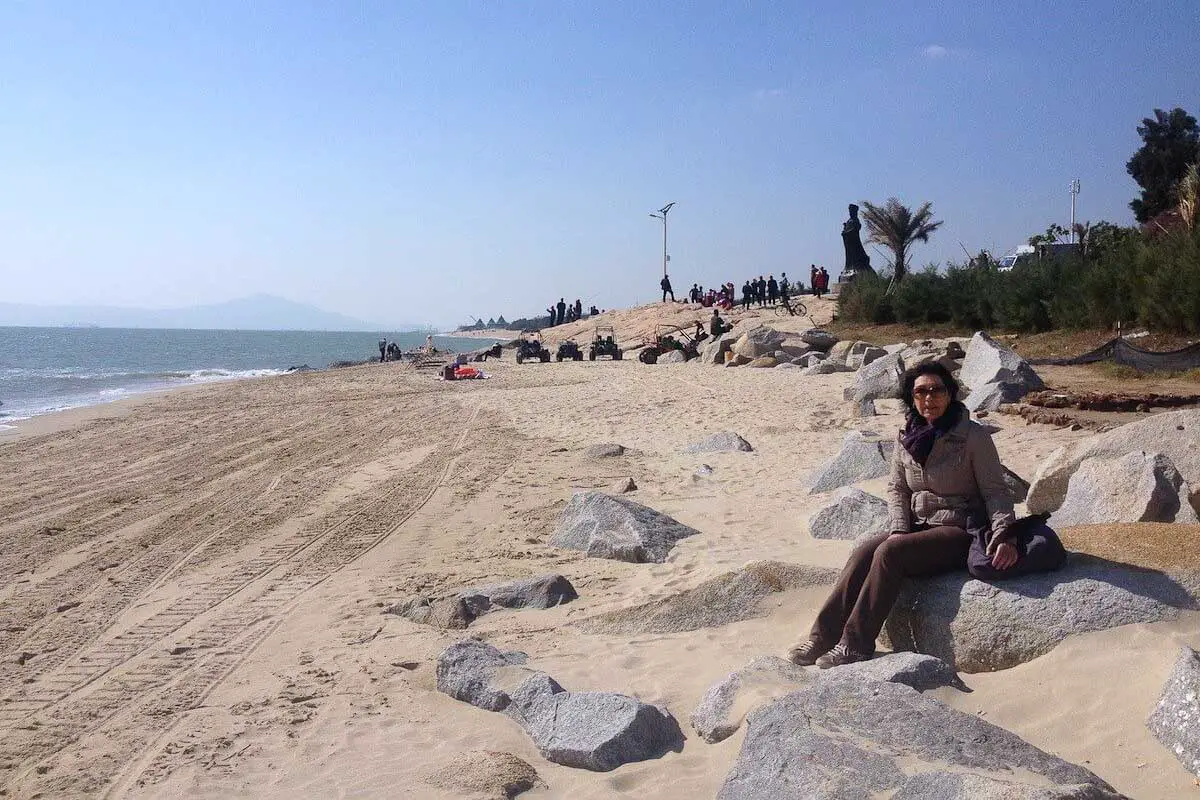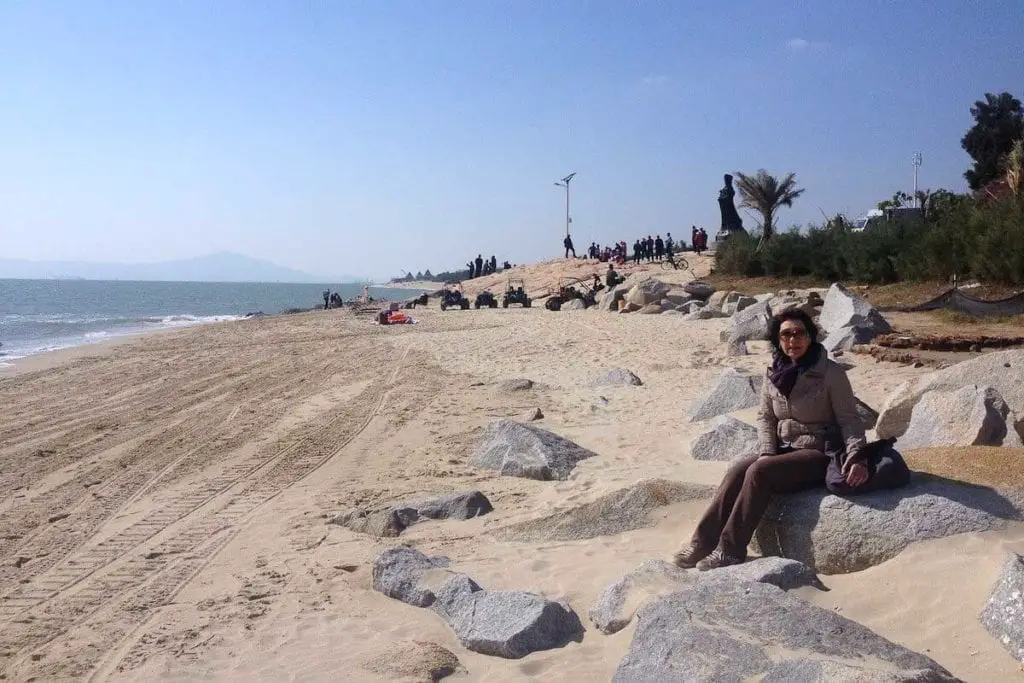 When I informed friends and family that I would overstay the duration of my Chinese language course in China to find a job and settle there for an indefinite time, they were shocked.
They knew I was always up for an adventure, and that I had a talent for foreign languages, but they couldn't believe I could move to what was labelled as the most polluted country in the world, probably responsible for a huge part of industrial emissions globally.
Sincerely, since I happened to know China through Xiamen, I never had to experience the air pollution that the media were talking about. Xiamen is a city on the southeast coast of China partly located on an island renowned among Chinese as one of the cleanest cities in China.
The dearest memories I have about Xiamen include the lovely subtropical climate, never too cold, with blue skies and endless sunsets on the beach. Spending time on the beach, and on the 11-kilometre-long boardwalk that runs alongside the beach is one of the preferred hobbies of the Xiamen locals and of the 40,000+ expats living there. The climate is another one of the many positives of living in Xiamen: leave coat and jumpers at home because here the summer lasts from April to December.
The locals mirror the weather perfectly: extroverted and easy-going, the elders spend their days in the lush parks or on the side of the street sipping green tea or playing mahjong, while young people love to make the early hours drinking beer and eating BBQ skewers near the beach.
Xiamen is also a "green" island, covered in tropical vegetation and home to a massive botanical garden extended among several hills. Among the other Xiamen attractions, you'll find Xiamen University, which was named the most beautiful campus in China, and the Nanputuo Buddhist Temple with its lotus lake, pagoda, and colorful pavilions that stretch up on the slope of a rocky mountain.
Recommended by Annalisa of I'm Learning Italian
The best cities for expats: The Middle East
Abu Dhabi, United Arab Emirates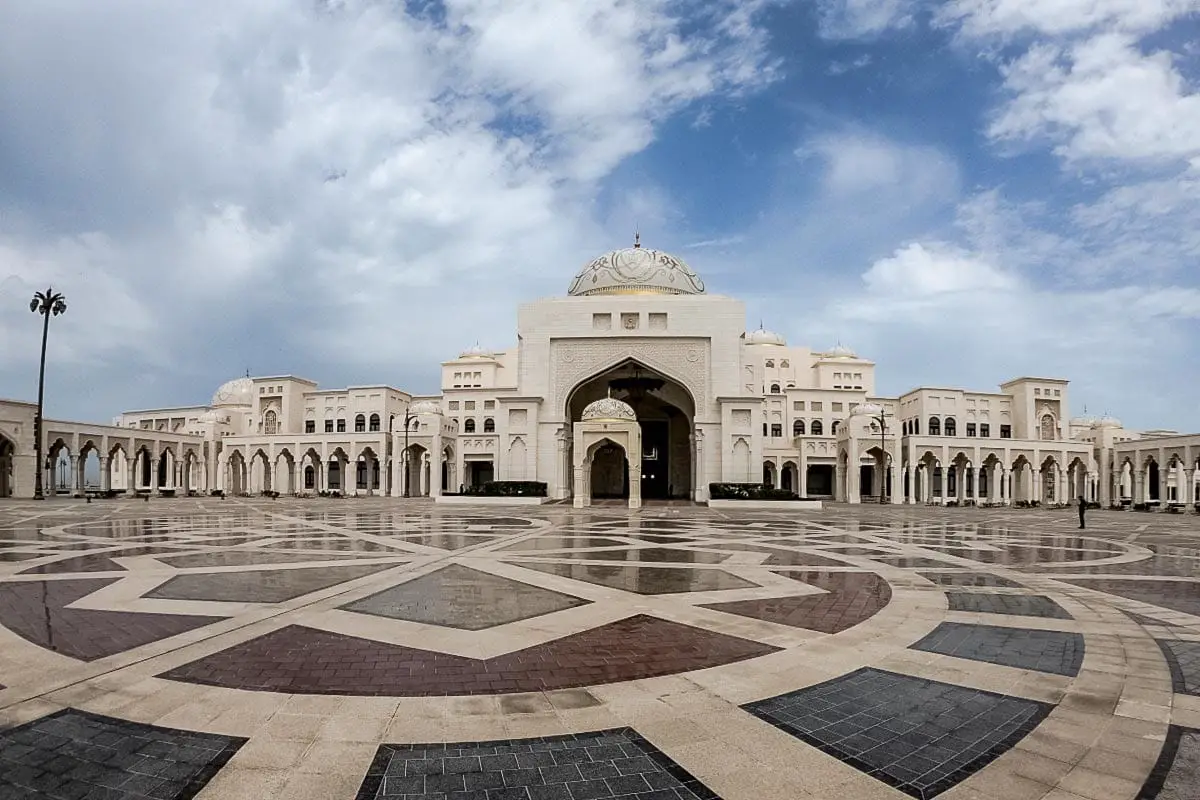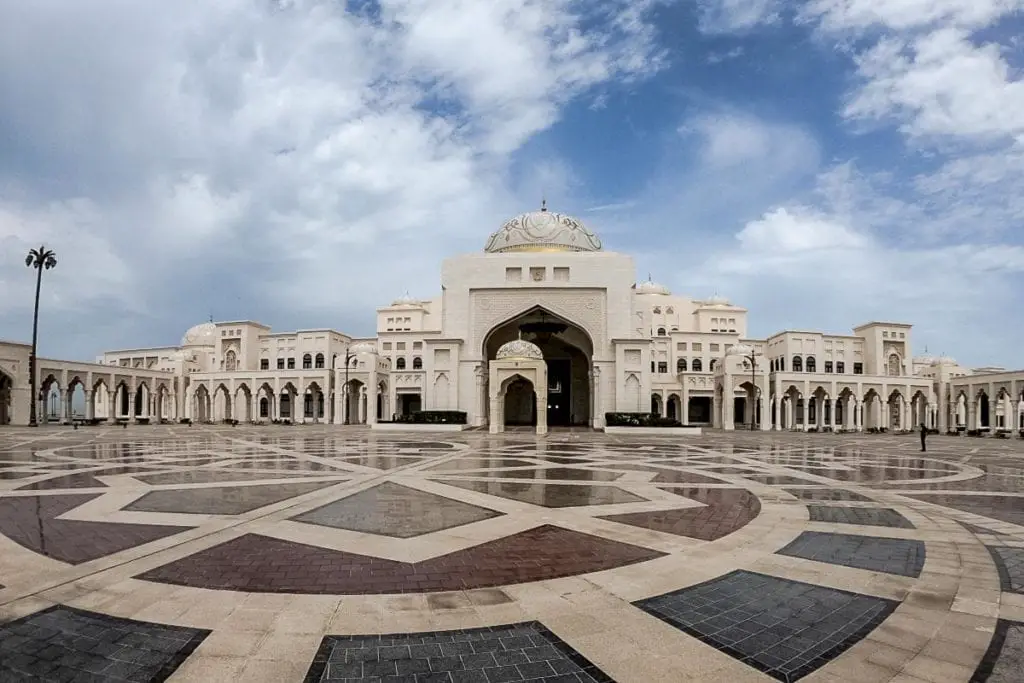 Year-round sunshine, a fabulous range of shops, restaurants and entertainment, world sporting events, top-in-class schooling, great healthcare and regularly ranked as one of the safest cities in the world – I bring you Abu Dhabi in the UAE.
Ok, so it gets scorching hot in summer. Like, really hot! But the city is built to handle the heat. Everything is air-conditioned and life simply moves indoors for some months and the pace of life slows. Bring on the cooler months and it's an amazing place to be. There's a huge range of outdoor activities to enjoy, from parks to cycling tracks and beautiful beaches.
A large expat community means you will always find a club or event going on to meet your interests. Whilst it is a majority Muslim country, people are very welcoming and tolerant of all religions, so from Christian celebrations to Hindu festivals, it always feels something is being celebrated, right alongside the Islamic holidays.
Weekends bring a great opportunity to explore locally, with some amazing buildings including the Louvre Abu Dhabi, the Sheikh Zayed Grand Mosque, and Qasr al Watan, the new Presidential Palace. Further afield, getting into the desert dunes is a fun winter activity (embrace the sand!), or head down the road to glitzy neighbour Dubai, only 1.5 hours away.
It is the type of place where you can burn through your cash if you choose to live that sort of lifestyle. But if you are frugal and make smart spending decisions, without income taxes it is definitely the type of place you can walk away from with some amazing expat experiences and some cash in your piggy bank.
Recommended by Keri of OurGlobetrotters.com
Muscat, Oman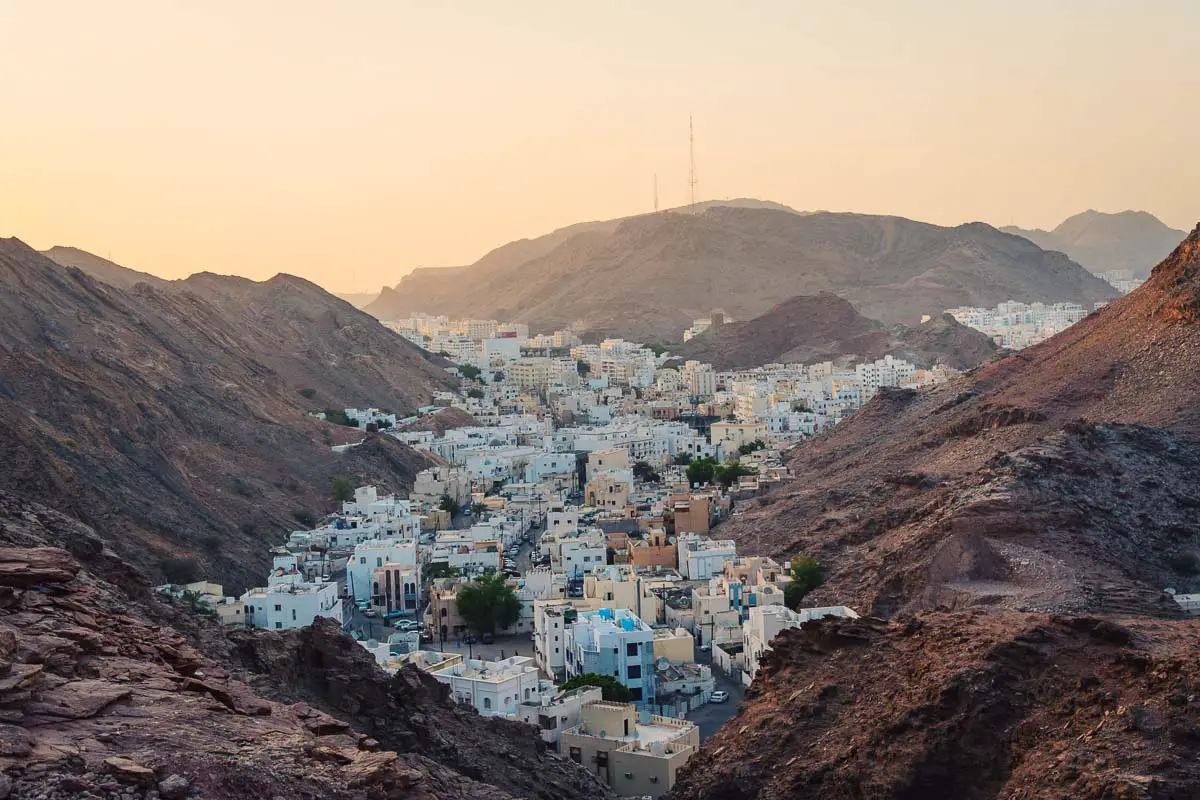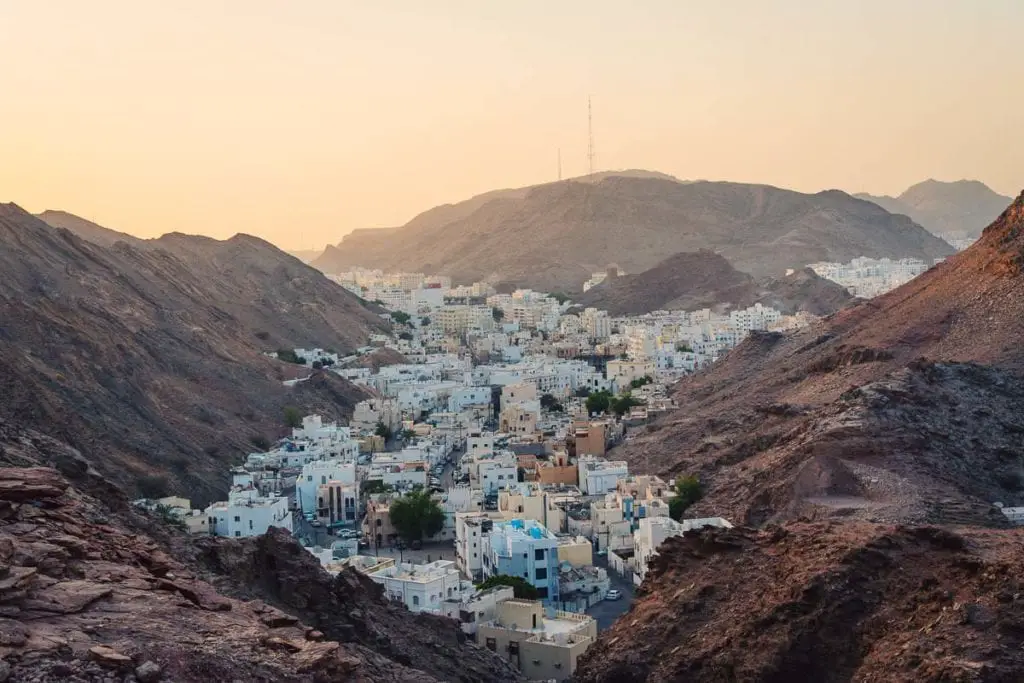 Living as an expat in the Middle East can be a whole different experience than living anywhere else in the world. Whether it's the cultural shock, extreme climate or the religious norms strictly followed in the region, expat life is not straightforward in this part of the world.
I have lived in Muscat, Oman for a long part of my life; however, adapting to the lifestyle here was never that hard for me. Muscat is undoubtedly one of the best cities to live as an expat in the Middle East. The relatively moderate climate and extremely hospitable locals make the expat life in this sparsely populated city pretty much easy. There are no strict religious or conservative norms enforced in the city.
The cost of living in Muscat is slightly on the expensive side but considering the average salary, it is still manageable. However, one of the biggest challenges in Muscat is landing a good job opportunity as an expat.
Apart from this, life in Muscat is lovely, relaxing and calm. The city also offers a stunning landscape too so you don't need to venture in the wild to get some amazing natural views. There are plenty of things to do in Muscat, so consider this wonderful city if you're thinking of moving to the Middle East.
Recommended by Rahma of The Sane Adventurer
Sur, Oman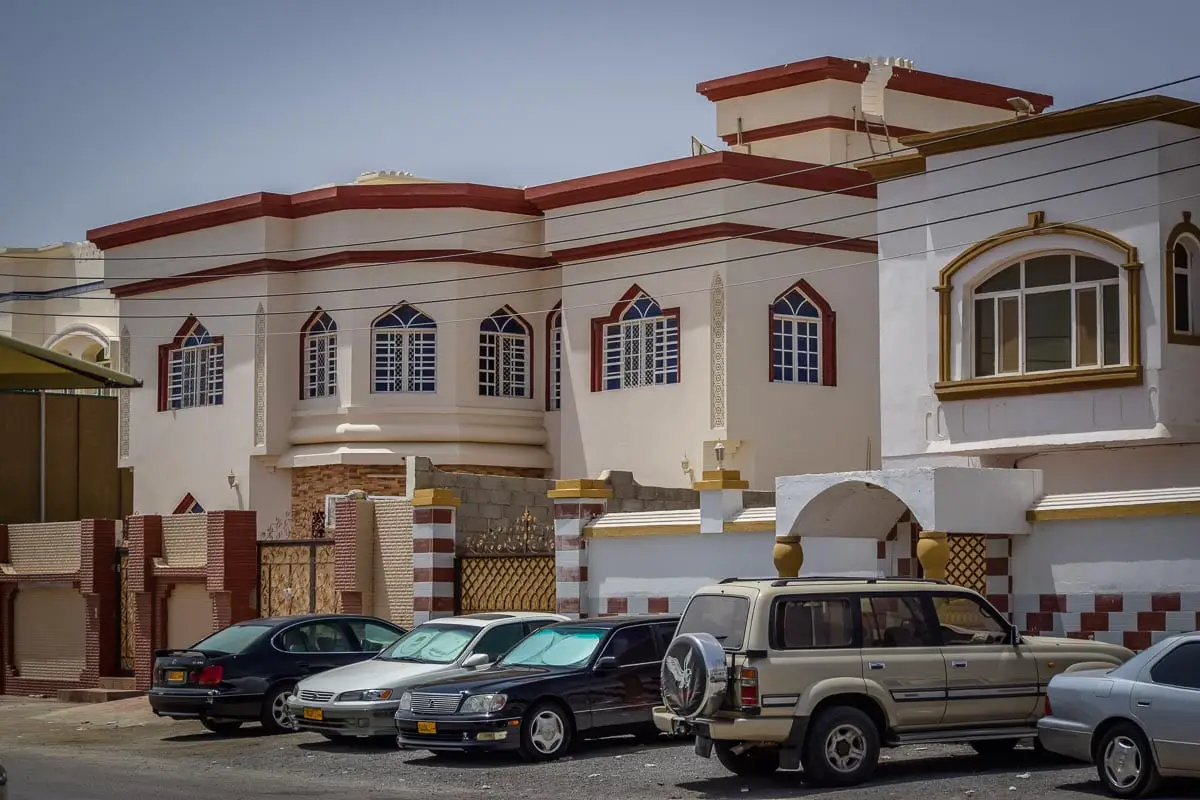 Sur will either be heaven or hell for an expat. If you're into nightclubbing, shopping malls and access to the big city lights, don't even consider coming to Sur. However, if you love the outdoors, secluded beaches, swimming, snorkeling and scuba diving, beach camping (without needing a tent), wadis, dune bashing through the desert, exploring old forts, then there's a very good chance you'll really love living in Sur.
Sur is a quiet coastal town about two hours' drive southeast of Muscat, Oman's capital, along the very scenic coastal road. It was the alleged home of Sinbad the Sailor and one of the oldest Omani cities. It was very involved in the maritime trade and has an interesting history. Dhow building (handmade wooden boats) is still an important industry in Sur and you'll see plenty of dhows in the harbour.
Most Western expats live in Muscat or Salalah. There are not a lot of expats in Sur and they are usually employed by the Shell Oil Company at the LNG plant or as teachers, and recruited by specialist recruiting companies.
The facilities in the town are basic. You can eat cheaply at the local Indian-run restaurants, and the pita bread, fresh from the ovens in the mid-afternoon, is the best in the world, as are the vegetable samosas. Western meals are available at the two hotels. Mini supermarkets are in the petrol stations and there is a small supermarket downtown. To purchase alcohol, you need a special license and the alcohol can be purchased only at special outlets in Muscat. Alcohol is available at international restaurants in Muscat. Cars and fuel are relatively cheap.
Sur is a safe and peaceful place to live in. There is very little crime and the occasional reckless driving is the most dangerous scenario. It is an Islamic country and it is important to respect the Muslim culture by dressing conservatively, especially in these smaller towns. The local Omanis are gentle, polite and friendly people. There's quite a large population of Asian expats who run a lot of commercial businesses and do a lot of the labouring work.
The main challenges for expats are that the social life can be quiet, but if your passion is outdoor activities this is the place for you. There is so much to do and experience. Another challenge can be the heat in summer, restricting what activities you can do. And if you should get a craving for the big city lights, Muscat is only two hours away.
Recommended by Maureen of So Many Places! So Little Time!
Dubai, United Arab Emirates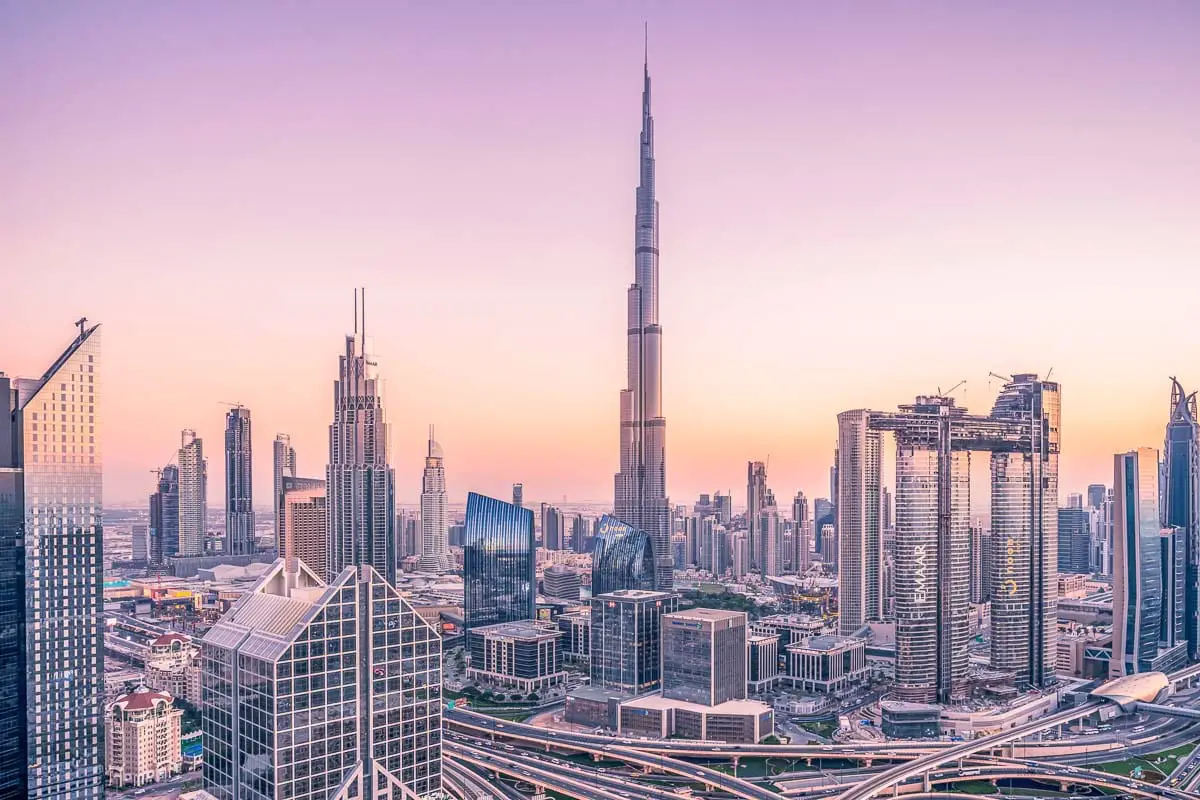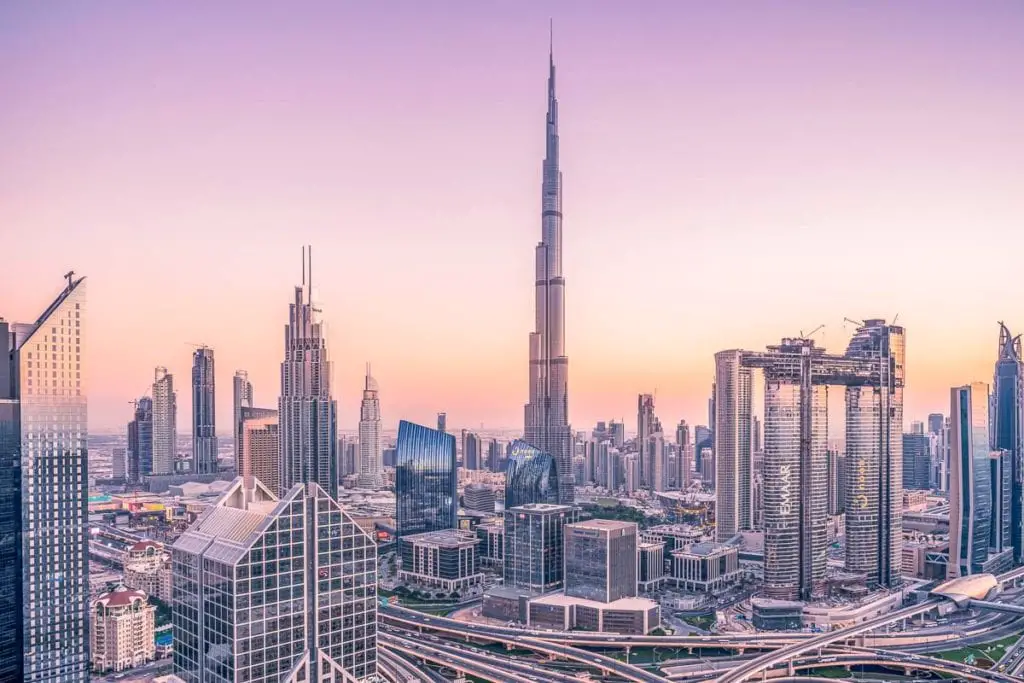 Often ranked as one of the best cities to live, Dubai's modern infrastructure, connectivity and tax-free salaries makes the city a favourite among expats.
The reasons are numerous. Public transport is well developed and well-maintained. You can find groceries and international foods from all over the world. Dubai's shopping is world-famous. New attractions pop up regularly, meaning there are plenty of things to do in Dubai.
There are plenty of work opportunities available, and even expats' spouses can open their own businesses.
Safety is another factor for which expats love this city. Dubai is very safe, even when travelling late at night or using public transport.
The public facilities including sanitation, public transport stands, public washrooms and the layout of city are developed, often with far higher standards than other cities of the world.
Of course, there are challenges. The heat! In summer temperatures can rise to 50 degrees Celsius. However, because Dubai is highly developed, you'll find air conditioning everywhere.
Education can be a little expensive, but is manageable.
After living in Dubai for more than four years, I can say from personal experience that expats can live here with full ease, comfort, luxury and happiness.
Recommended by Yukti of Travel With Me 24X7
The best cities for expats: Africa
Kampala, Uganda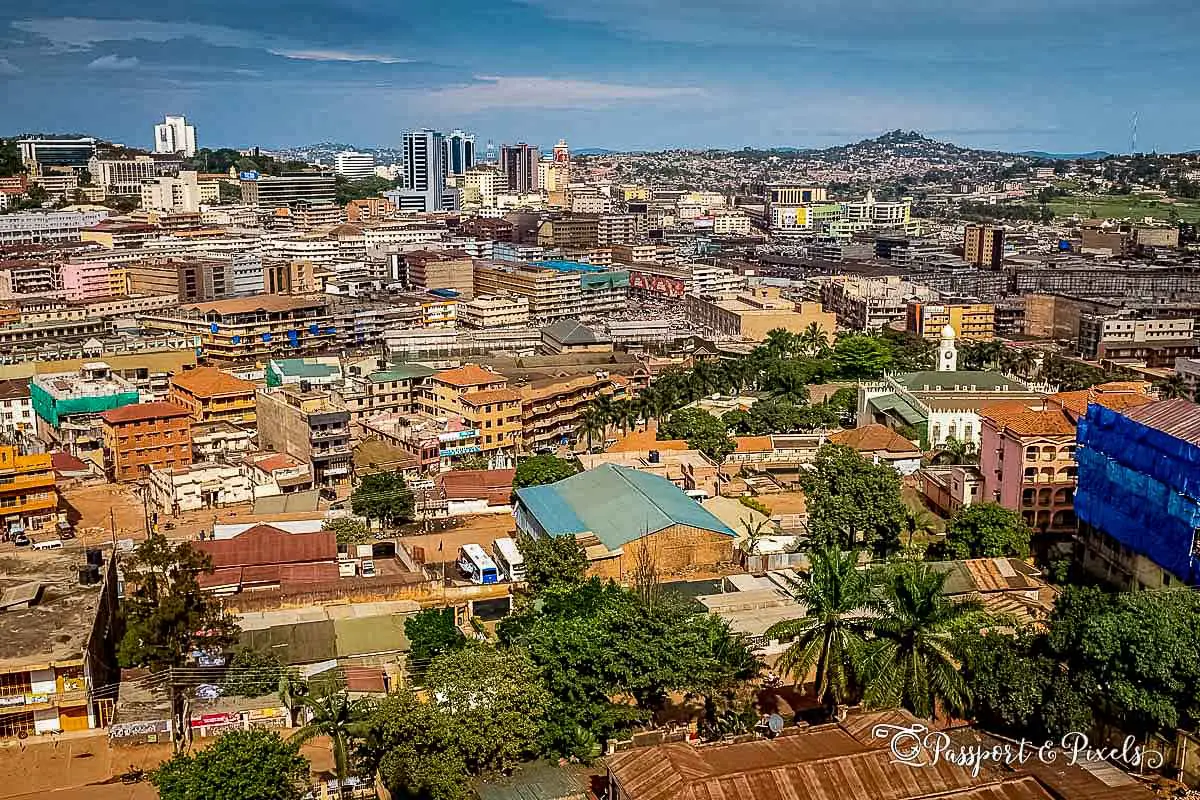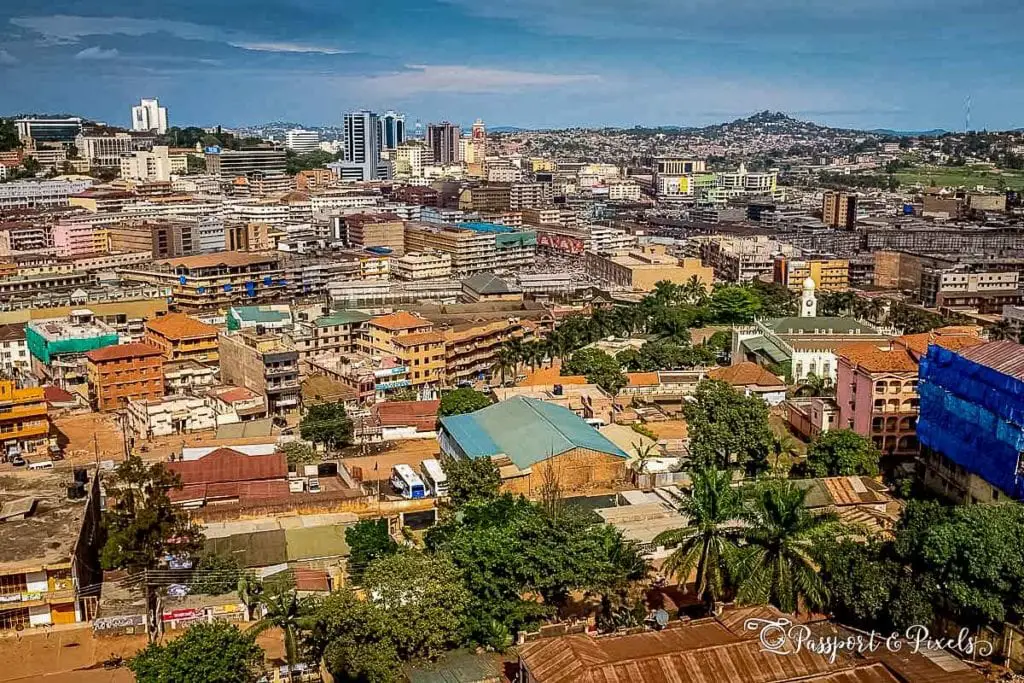 Kampala, the capital of Uganda, is widely recognised as being one of the best cities for expats (at least among Kampala residents anyway!).
I worked there for four months and I certainly found it a fantastic place to live – so much so that I'd love to go back some day!
Why is Kampala so good for expats? First of all, for a capital city it's very affordable. Prices for rent and food and drink are all relatively low – for example you can get a 2-bedroom apartment in a good area for as little as US$500 a month, and a pizza from a good restaurant would cost no more than $5. Getting around is also cheap and easy as long as you're brave enough to take a boda-boda (motorcycle taxi) – these guys are everywhere and you can get across the city for about $2.
The city has a really fun and friendly vibe. There are loads of great restaurants and bars, with events and activities to suit all interests. What's more, Kampala has a fantastic expat community, with a Facebook group and meetups, and people are incredibly helpful and welcoming. Within a week of arriving I had loads of new friends and been invited to two lunches, a house party, a guided tour of some Botanical Gardens and a weekend trip away. So, if you move to Kampala you definitely won't be lonely for long!
It's also a great place to live if you love nature and wildlife.  There are loads of amazing things to do in Uganda and many of its best national parks are only a few hours' drive away, making it easy to take weekend trips away to go hiking or wildlife-spotting.
Recommended by Bella of Passport and Pixels
Cairo, Egypt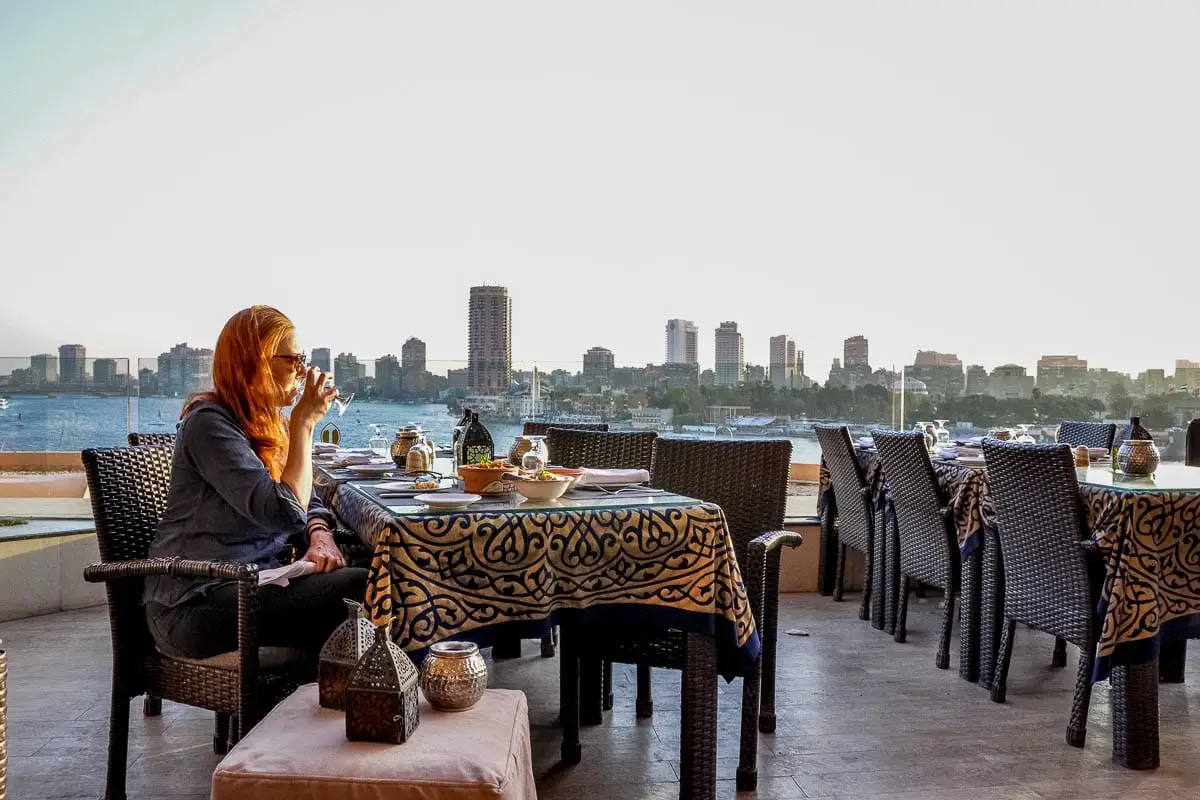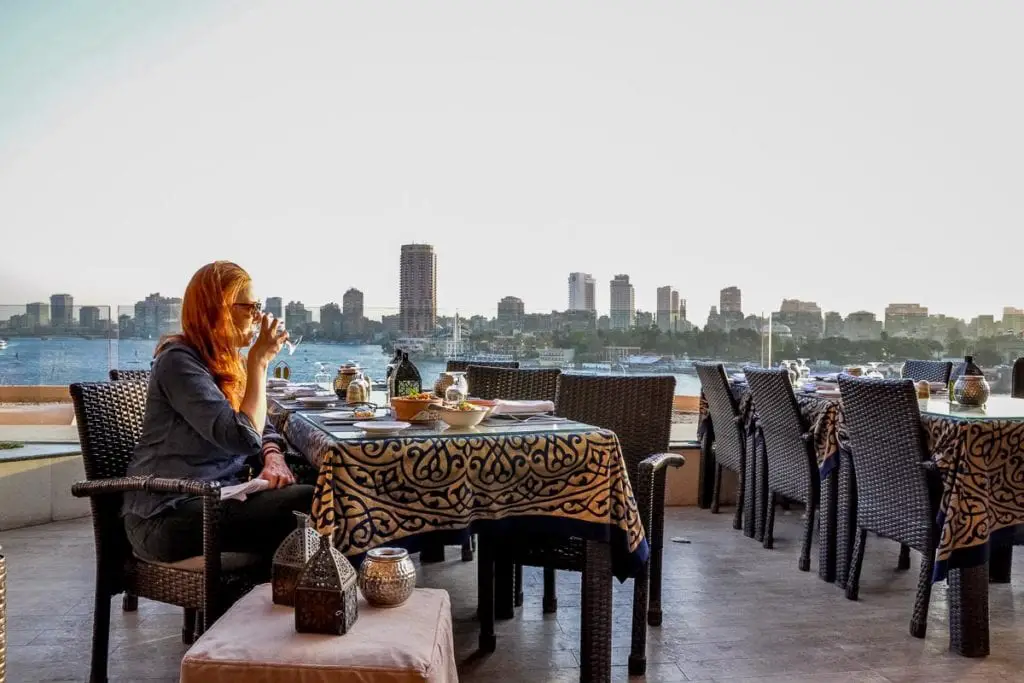 I first moved to Cairo, Egypt for an internship at a press agency. I stayed to do some freelance work, and now I've been living in Egypt for the past six years.
It hasn't always been easy, and I've had to adjust. The traffic is crazy here, the summers are humid and it can be difficult to make friends if you're not living in a neighbourhood that's popular with expats (like Maadi and Zamalek).
But once you make friends, then Cairo is great because it's got a small but tight-knit and supportive expat community. In a country where most people don't speak your own language, I think it's vital to have a network of friends.
There's also the low cost of living that makes Cairo great for digital nomads or freelancers. You can rent a room with roommates for about US$100 a month, or rent a flat for a few hundred dollars.
Because there aren't many English-speaking expats here, jobs aren't very hard to find and you'll often get more opportunities in fields like journalism, education or PR.
And if you love to travel, then Egypt is perfect with its array of destinations. There are ancient Egyptian temples, beaches and scuba diving in the Red Sea, hiking and plenty of pubs and hip cafes in downtown Cairo to visit.
There's a lot of history, but you'll find all the modern conveniences, Starbucks and shopping malls in Cairo too.
Recommended by Dee of Vanilla Papers
Swakopmund, Namibia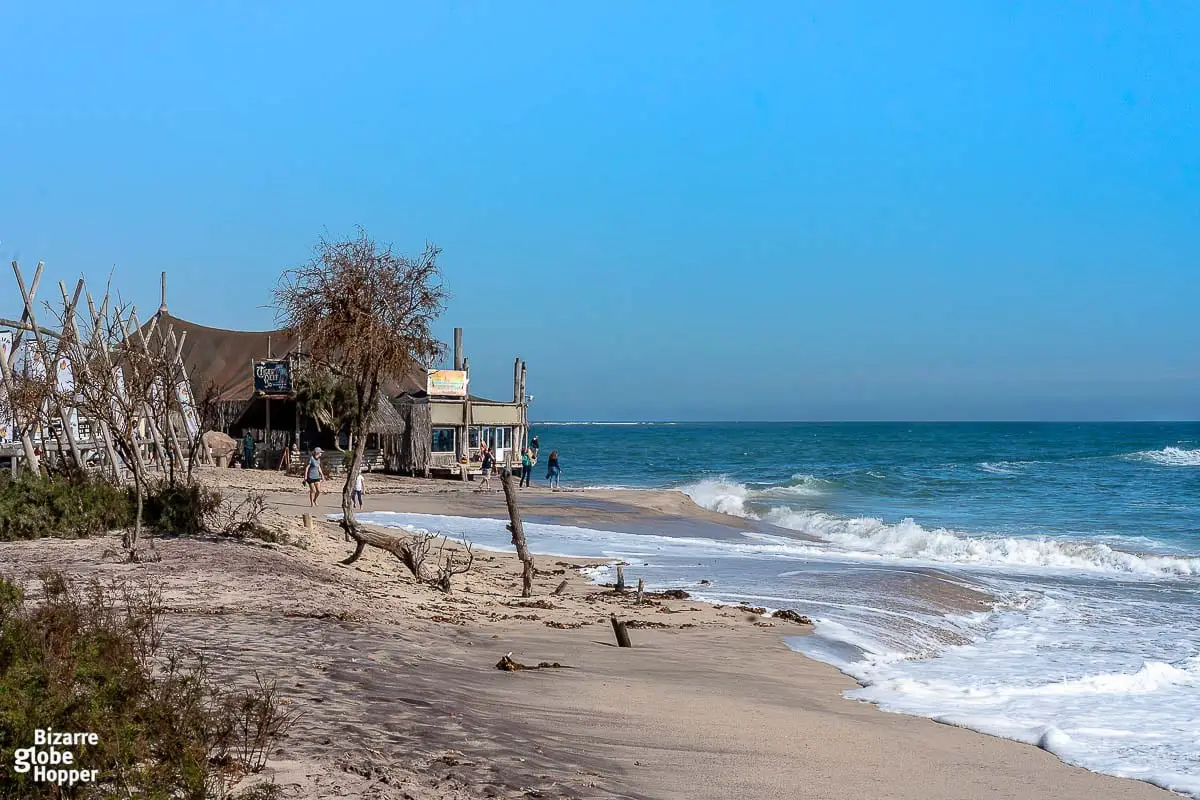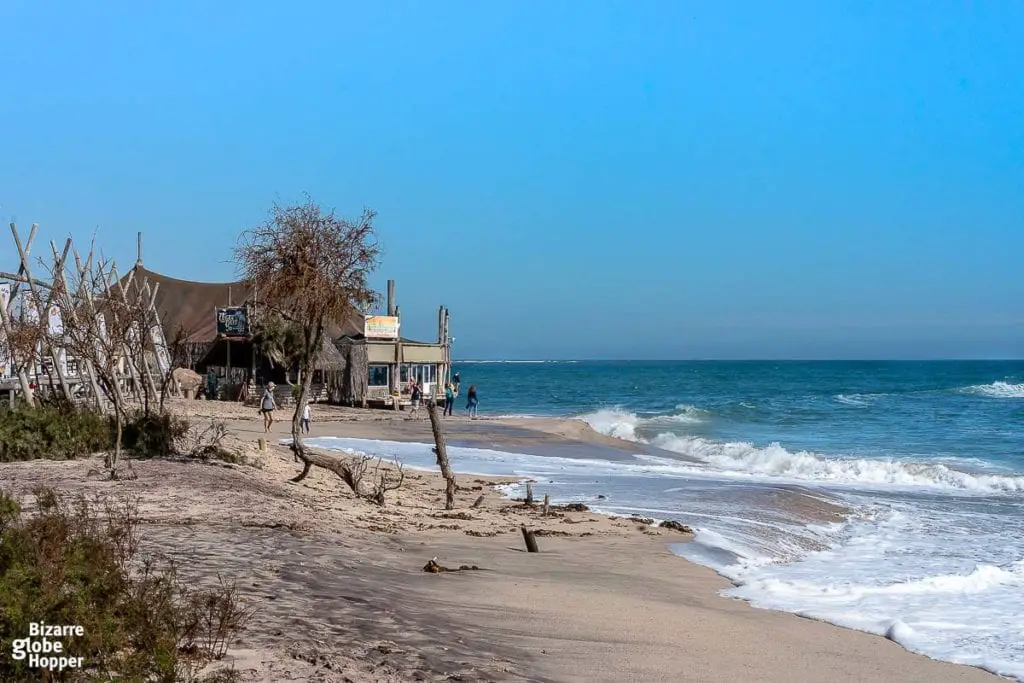 The laid-back coastal town of Swakopmund is Namibia's version of a beach holiday destination, adventure capital and expat haven all rolled into one.
Sandwiched between the raging Atlantic and the endless dunes of Namib desert, Swakopmund lies in a stunning location. Its charm is complemented with pastel-colored colonial houses and tastefully manicured gardens framing the seaside promenade.
Compared to many European cities, Swakopmund is a small town. Still, it has enough activities, shops and boutiques, cool cafes and fancy restaurants to be Namibia's number one spot for both expats and locals on holiday.
The German roots of Swakopmund are manifested in beautifully preserved colonial buildings and the efficient layout of the city. Getting around is easy either by car or bike, and the town is pleasantly walkable.
Living costs are considerably cheaper than in many Western countries, including Germany, which brings a crowd of European expats and pensioners. Generally, groceries, alcohol and eating out are affordable, although rents are near those of small Central European cities.
Even the weather in Swakopmund feels European: it lacks the suffocating hot summer temperatures of Namibia's capital city, Windhoek. Don't be turned off by grey and foggy mornings. When the sun eventually comes out, the whole city ventures out to the beaches and kilometres-long seaside promenade in a joyful mood.
We loved the weather and relaxed vibes of Swakopmund so dearly that our short holiday turned into a two-month stay and we plan to return for a longer digital nomad staycation.
Recommended by Niina of Bizarre Globe Hopper
Cape Town, South Africa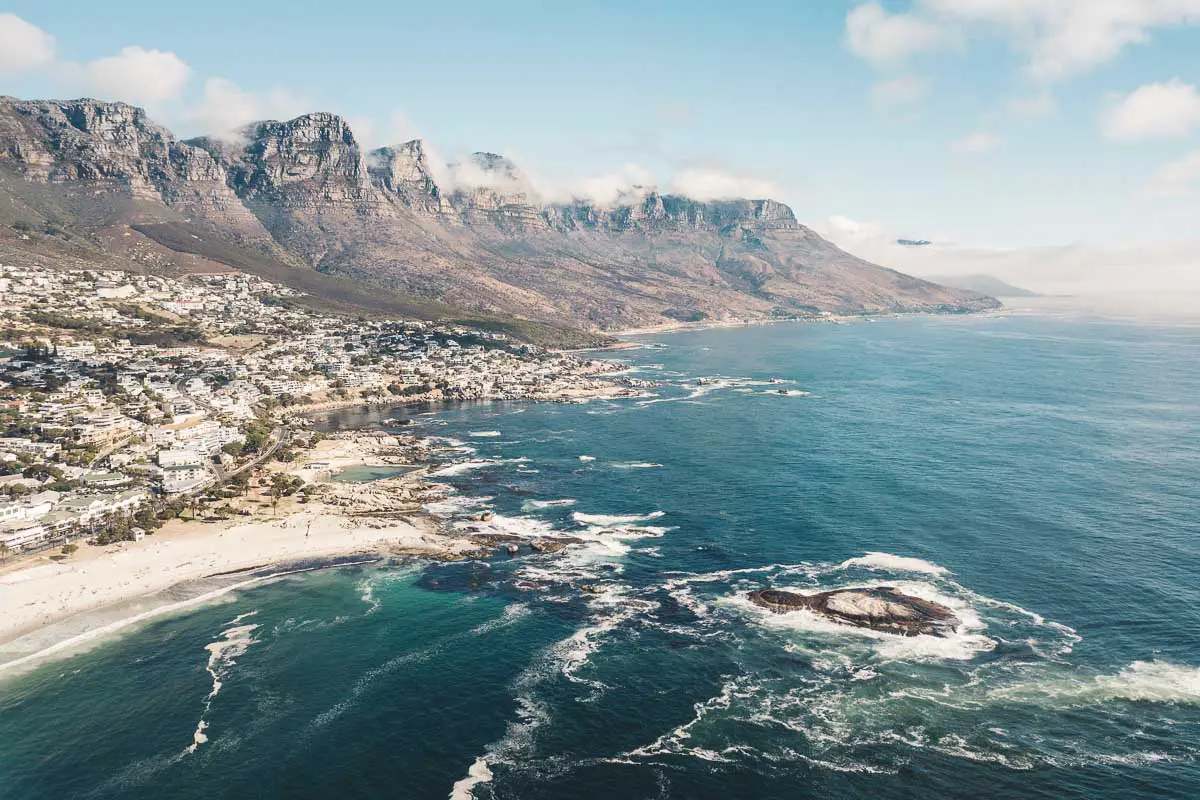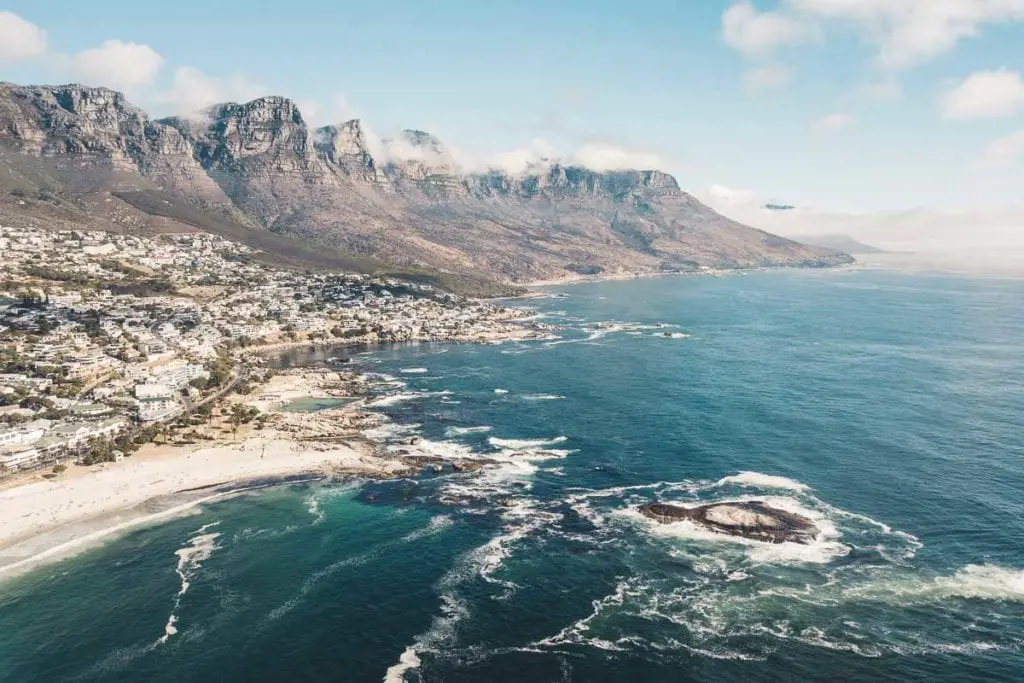 Cape Town is one of the most stunning places I've ever been to. Voted as one of the best cities in the world by Travel and Leisure magazine, Cape Town boasts one of the most spectacular landscapes in the world. The panoramic view of the city bowl, which is the natural amphitheatre-shaped area of Cape Town bordered by Table Bay and surrounded by the mountains of Signal Hill, Lion's Head, Table Mountain, and Devil's Peak, is out of this world.
Along with its stunning landscapes, long white sand beaches, amazing wildlife, rich history, world-class architectures and diverse culture are just among the reasons why Cape Town is one of the best places for expats.
Cost of living is also affordable, especially from a Western standard. I spent about US$1800-$2000 a month but that's only because I eat out a lot and take Uber cars. I was also renting a 2-bedroom apartment through Airbnb which made it more expensive. Other people can live on between US$800-$1000 in Cape Town but this means scrimping on little luxuries such as occasional wine tasting, eating out and a decent apartment in good location. You can eat out between US$5-12 at lower-end restaurants and bus fares are close to nothing per ride.
And if you're a digital nomad, make sure to get an apartment with internet and not just mobile internet. Although the mobile data providers are fast and reliable, the problem is mobile data plans in South Africa are so expensive. You will pay about US$8-$10 a gigabyte on your data alone.
Finding jobs in Cape Town is harder though. The city has a high unemployment rate so finding a job as a foreigner is not easy. Unless you're in a specialised field, it might be better if you have a remote job if you want to work while you live in Cape Town.
Cape Town is lovely. But as much as I love Cape Town, it has serious security issues based on the latest statistics. With high murder rates and sexual assault cases, Cape Town is a city in which you need to be careful. However, like every major city in the world, Cape Town has safe and dangerous parts, so make sure you bring your common sense with you all the time.
Recommended by Christine of The Travelling Pinoys
Have you ever lived abroad? What city would you add to this list of the best cities for expats? Leave your recommendations in the comments below! 
PIN IT FOR LATER: