You can't go to Barcelona without visiting at least one of Gaudí's phenomenal pieces of architecture.
I know nothing about architecture, but you don't need to know anything about buildings to know that these are mesmerising masterpieces created by a man who was clearly well ahead of his time.
We casually stumbled on Casa Batlló while walking to a friend's house. Located on busy Passeig de Gracia, nestled in among high-end retail outlets, residential buildings and offices, we all looked up in amazement when we first saw it. In return, cheeky meerkat-like balconies grinned back down at us.
Inside, we came across interesting angles and curves, references to nature in every window, wall and ceiling.
I wondered what people would have thought when this building was built, and how the Batlló family settled in to such an unusual home.
Moving on to Park Guell, we joined the throng of tourists, everyone crowding around Gaudí's pieces in an attempt to get a photo.
The crowds turned me off the park (I don't know why I'm always so surprised to see such big crowds at major tourist attractions :-)) but it was fascinating to watch the vendors with their goods laid out in front of them suddenly rush off as soon as a policeman appeared. They deftly swept up their wares – earrings, statues – in a blanket or umbrella and disappeared, only to set up immediately somewhere else.
Then it was off to the pièce de résistance – La Sagrada Família. Luckily I had read a post from Shannon of A Little Adrift and we came armed with our pre-purchased tickets, avoiding the queue that snaked around the corner.
This was the most amazing building for me. How did a man in the 1800s have such vision and such creativity? Even though the church is unfinished, the impact on me was enormous.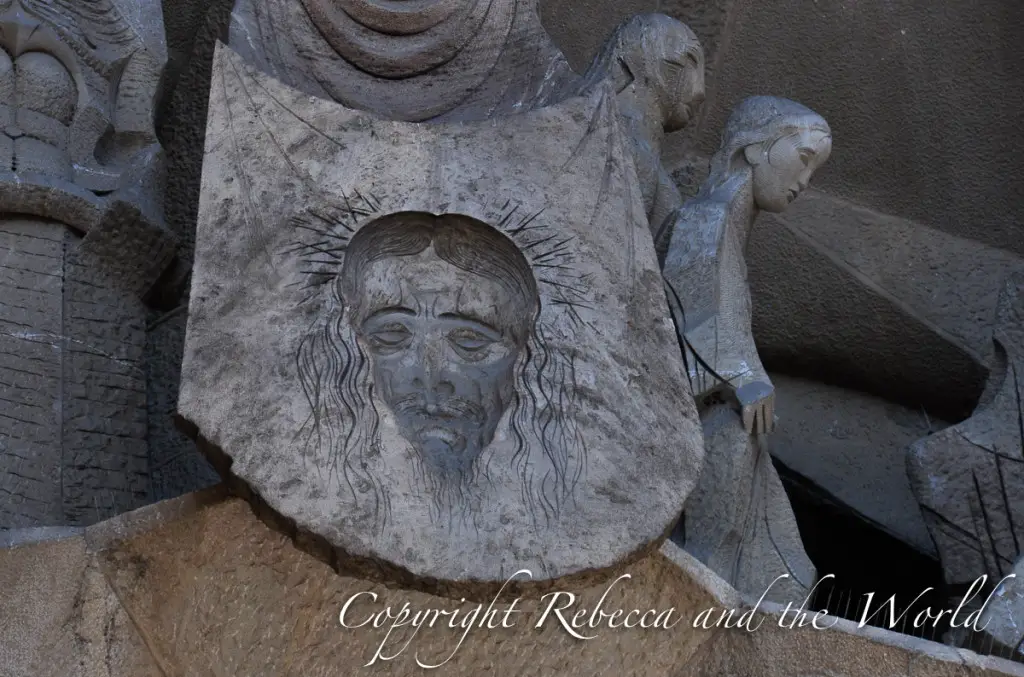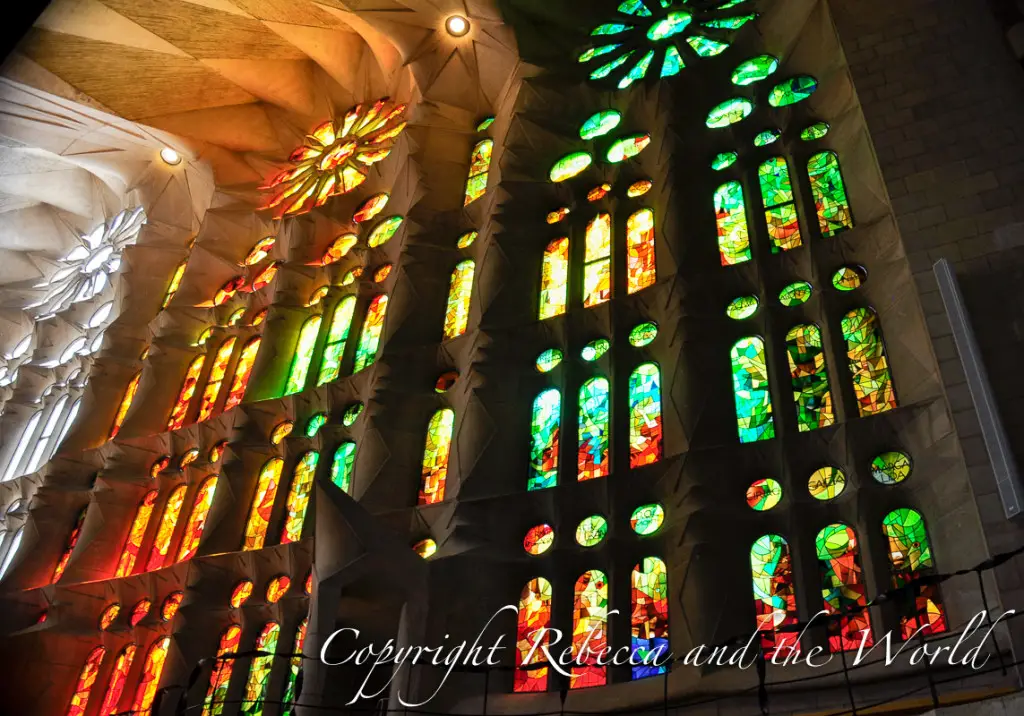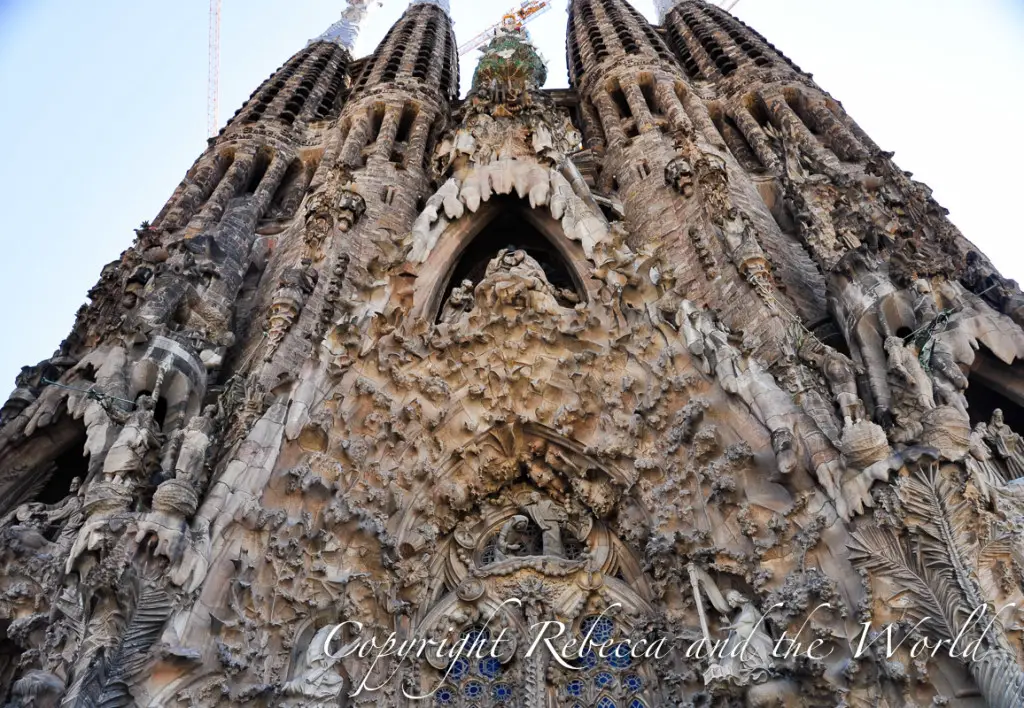 Pure magic.