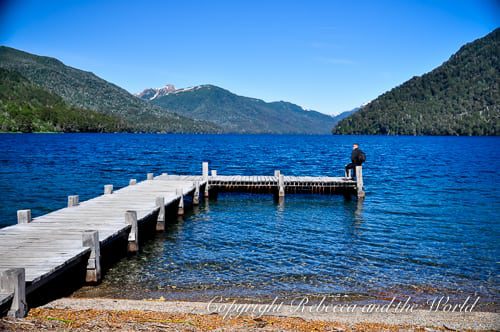 It was one of those things that once started, I couldn't back out.
Looking for a bit of adventure, we had decided to rent bicycles and ride the Ruta de los Siete Lagos (Seven Lakes Trail) in Argentina, a stunning 105-kilometre route that winds through a series of – you guessed it – seven lakes. Normally people drive the route by car or take a bus, but I'd read somewhere that it was also possible to ride it in three or four days, and a plan began to form in my head.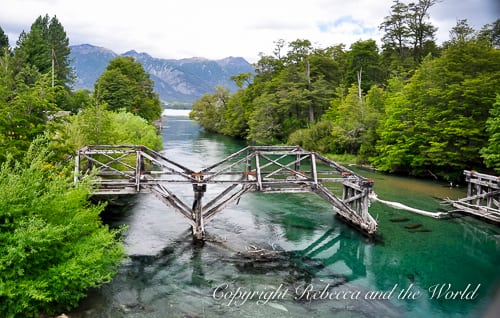 It had been a while since my husband, Matt, an avid mountain biker, had been on two wheels, so what better way for him to do something he loved and for us both to see an amazing part of the country?
In the weeks leading up to the trip, we spent time on Skype with Danny, the owner of Cordillera Bikes, tracing routes on maps and discussing accommodation options and the equipment that we'd need. We'd purchased (rather unflattering) padded bicycle shorts, and Matt dusted off his cleats. This was going to be so much fun, I thought to myself as we ended our final call together.
It was as we were unloading our bikes from the back of the van and checking our bags one final time, that the full realisation of what we were about to do hit me.
I hadn't properly ridden a bike since I was 13 years old. So what was I doing embarking on a three-day bike trip?
Sure, I'd pedaled around during our travels, but I wasn't exactly what you'd call an experienced bike rider. In Japan, Matt had made fun of me for putting my feet down on the ground as I turned corners, and in Laos I'd almost gone over the handlebars as the front wheel of my bike hit a rock that I'd seen coming from five metres away but in my ineptness hadn't done anything to avoid.
Needless to say, I started the first day filled with nerves. Being a little shaky on the bike wasn't helped by the huge trucks that roared past us as we pedaled out of Villa La Angostura, a gorgeous little town on Lago Nahuel Huapi and the starting point for our trip. The road we began on was a major trucking route to Chile, but it wasn't long before the traffic thinned – and the stunning views started.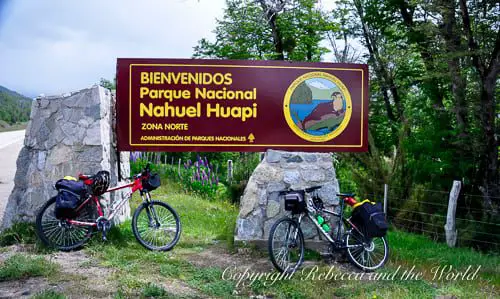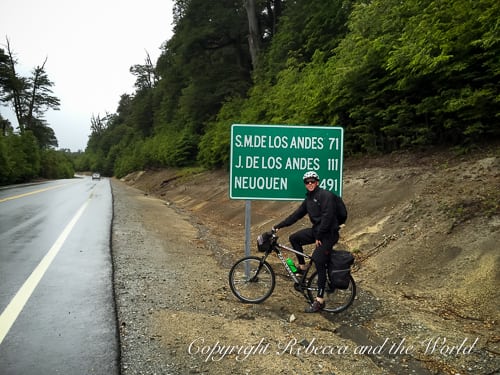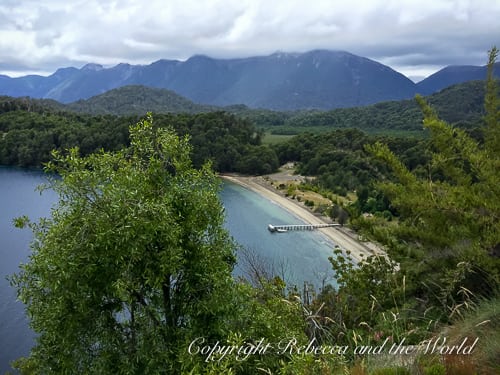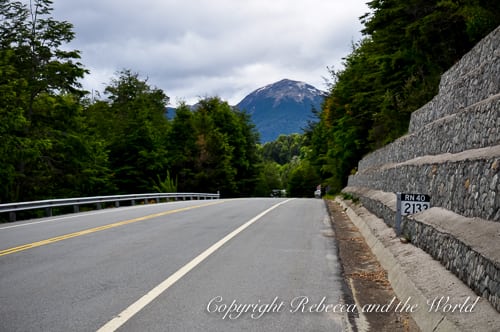 Along the route were plenty of miradors at which we could stop to gaze out over the lakes and – mercifully – give our legs a quick break.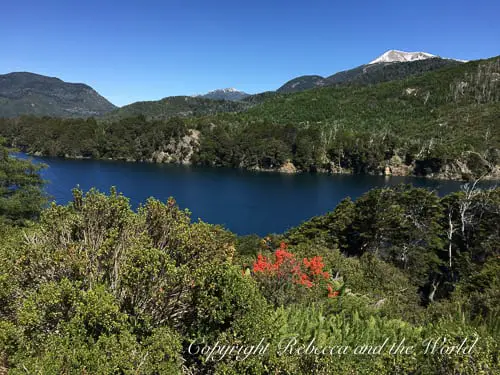 On the road, Matt would often cruise off, enjoying being back on a bike, and I would plug away behind him, turning corners every now and then to find him waiting for me before he took off, once again leaving me far behind.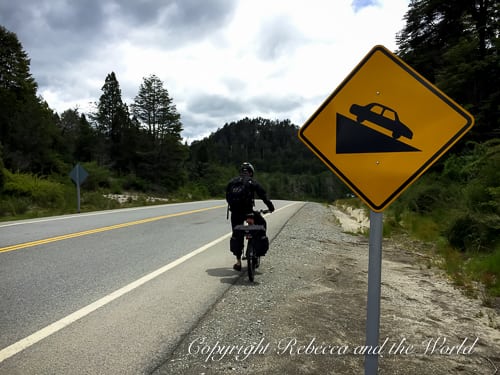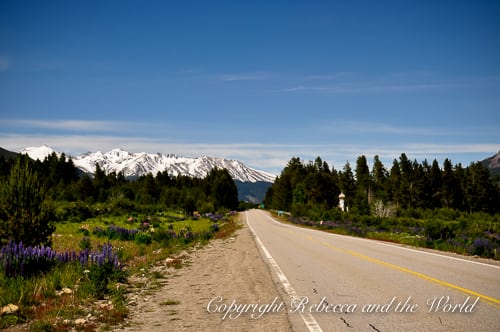 After the wobbly start, it took only a few hours for me to feel more comfortable on the bike, and it wasn't long before I began to enjoy the tranquility of riding a bike, feeling the hum of the wheels as they turned on the smooth asphalt and the exhilarating rush as I sped down a hill.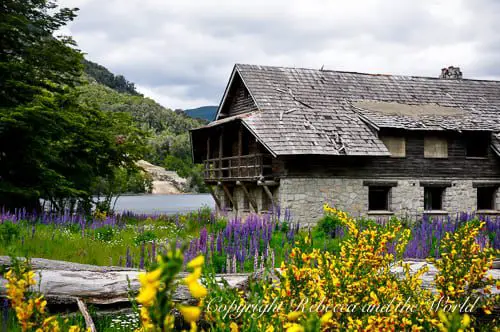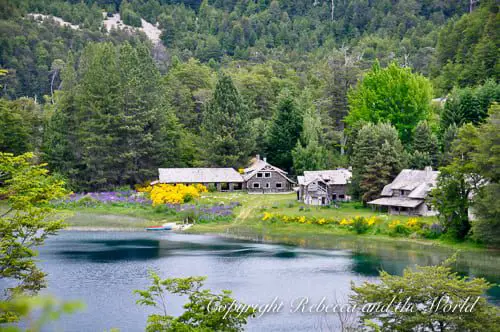 We stopped at Lago Espejo (Mirror Lake) for a quick break (mostly so that I could indulge in another alfajore, Argentina's famous dulce de leche sandwich cookies), and met three Mexicans who were travelling in a tiny old VW plastered with stickers of where they'd been on their way down to Patagonia. Along the way we met or saw a lot of people biking or driving from the US or Mexico down to the end of the world.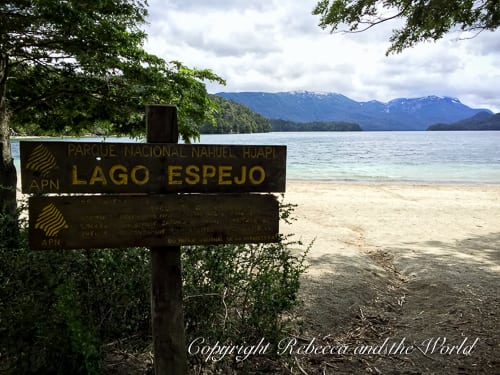 That evening, we turned off the main road and biked down a bumpy dirt path to the hosteria that we'd booked, a family-run affair on the shores of Lago Correntoso. Before dinner we wandered along the shoreline, followed by ducks on the hunt for food, as the sun went down. We dined on milanesas fried in butter served with mashed potato, watching as the entire family got involved with running the hosteria, adults and kids alike making food, stoking the fire or stacking firewood.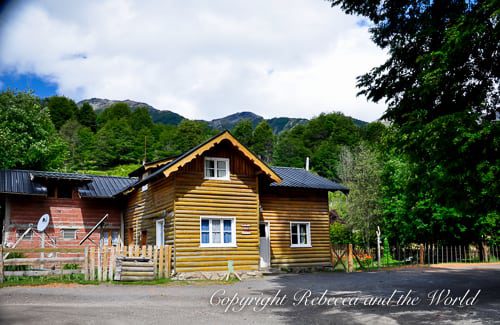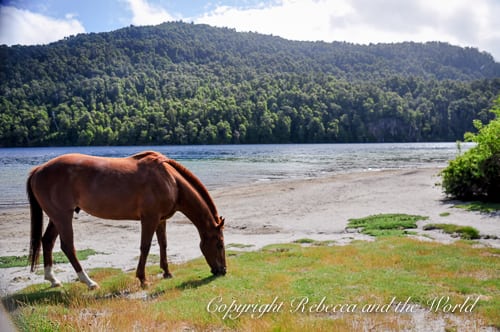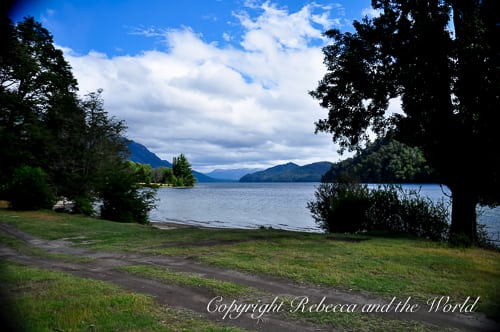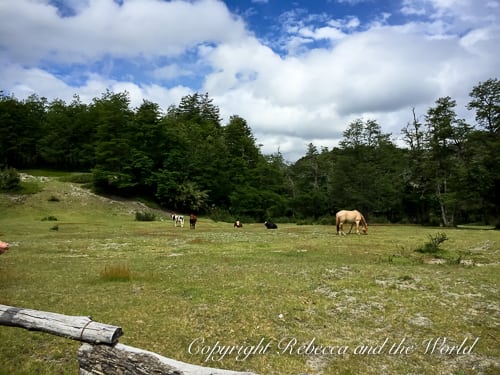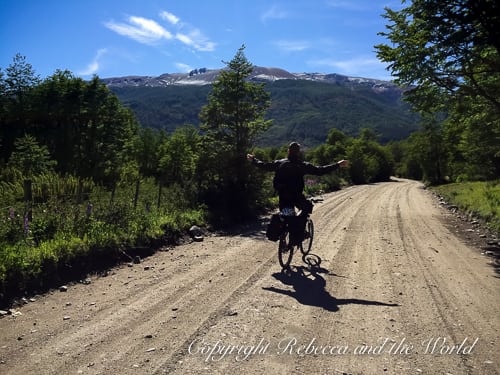 The next morning we woke early. Peeking out of the window of our small slope-roofed room, we glimpsed a clear sky, but it didn't last long. A light shower that started as we clipped our panniers on the bikes became heavy rain that stung our faces as we pushed into the wind. The sky was morose and bland, and mist hung over the snow-dusted mountains ahead of us.
We powered on, stopping only to rest our legs for a few moments after an uphill battle, or to take gulps of water.
For around 19 kilometres, there was nothing interesting to see, until we came upon Lago Escondido. Even with the sky obscured by heavy grey clouds, the lake impressed us.
We stopped for lunch at a small campsite along Lago Falkner and attempted to dry out, laying our shoes and socks by the crackling fireplace. Other visitors stopped in for supplies and we jealously watched them as they climbed back in their cars and drove off, dry.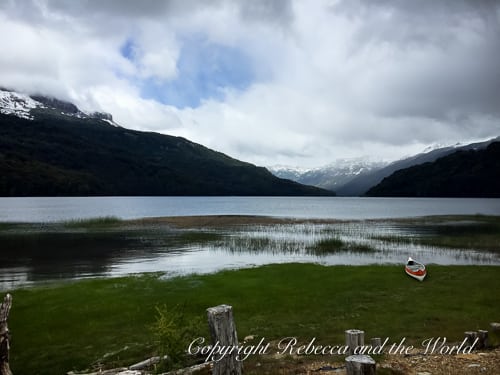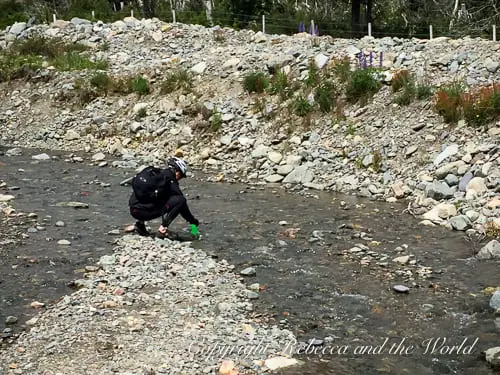 As we started off again, the sky also opened up. Following on from a tough morning of riding, there was even more uphill riding, and the only thing that kept me pushing on was knowing that we had just 15 kilometres to go until the promise of a shower and dry clothes.
The hospedaje that sheltered us for the night was a small wooden cabin perched out the front of the owners' own house, with a fireplace, hot water and a small kitchenette. That night we cooked up a simple meal of packaged pasta on the tiny gas stove and washed it down with red wine, thankful for the warmth.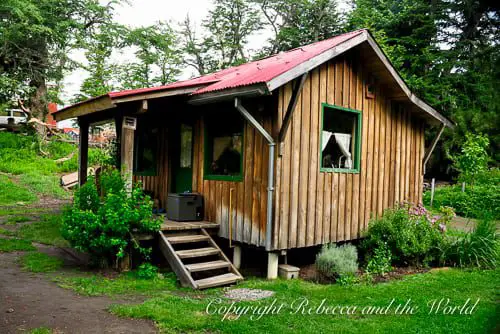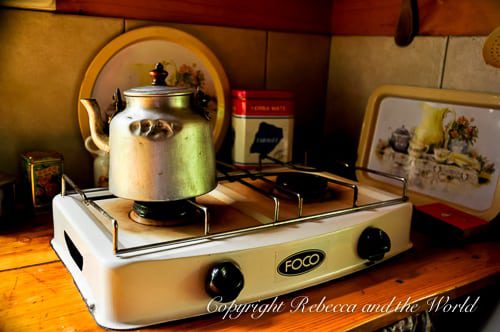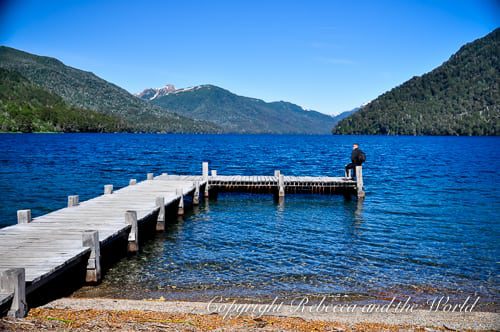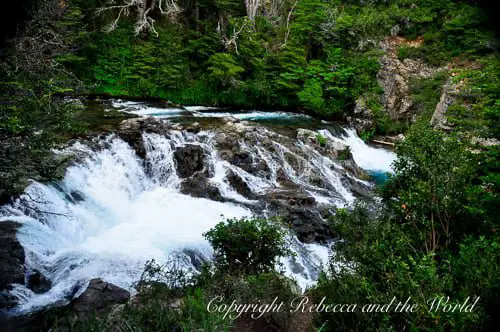 On the final day we woke up, thrilled to see a bright blue sky, and headed for San Martin de los Andes. After battling the rain and wind, we now had to slather our skin in sunscreen to protect ourselves from the sun beating down.
That day we had around 30 kilometres to complete, and the last 15 kilometres or so was completely downhill. We cruised down the winding road that led to the Swiss-style town of San Martin de los Andes, Lago Lacar shimmering alongside us, grinning all the way.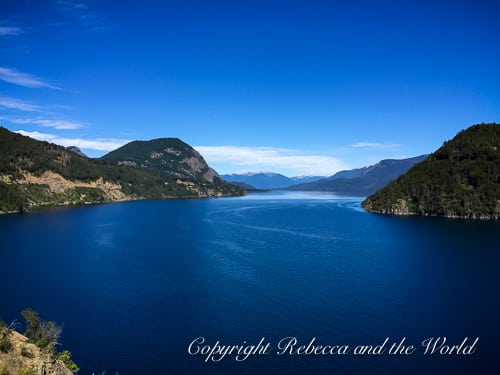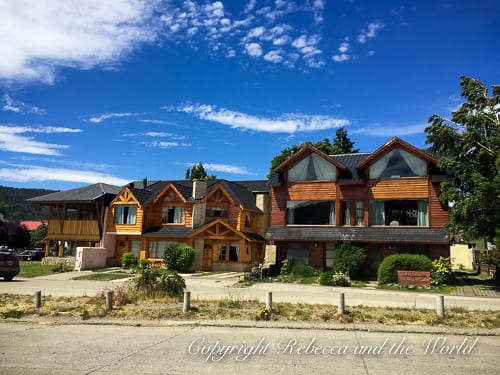 At dinner that night, we clinked wine glasses and congratulated ourselves on finishing such an adventure – probably one of the most physically challenging things I'd done after trekking to Machu Picchu.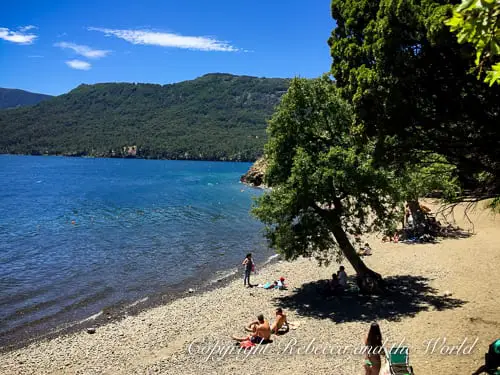 Have you ever undertaken an adventure on two wheels? Where did you go? Share your stories in the comment section below!