I've been MIA with these recaps for the past few months. Every day has felt like Groundhog Day while we've been in lockdown in Melbourne, so, with nothing new to talk about and certainly no travels (and this is a travel blog), I thought I'd skip the monthly updates until things changed.
And finally changes have come! At the end of October we reached a huge milestone for Melbourne. "Double donuts" as we call it: days where there are no new COVID cases and no deaths in Melbourne.
The Victorian government saw we'd made a mammoth effort to get rid of COVID, and over the past two weeks our restrictions have slowly been lifted. We can now go 25 kilometres from our homes (it was previously only 5kms), we can catch up with friends in parks, we can have people from one family at our homes, restaurants and bars have opened back up (albeit with strict restrictions). In the coming weeks, we'll be able to have more people at our homes and break the 25km barrier.
It feels like we have reached the end of a long, dark tunnel and are now emerging into the light – in time for the approaching summer, which is always the best time to be in Melbourne.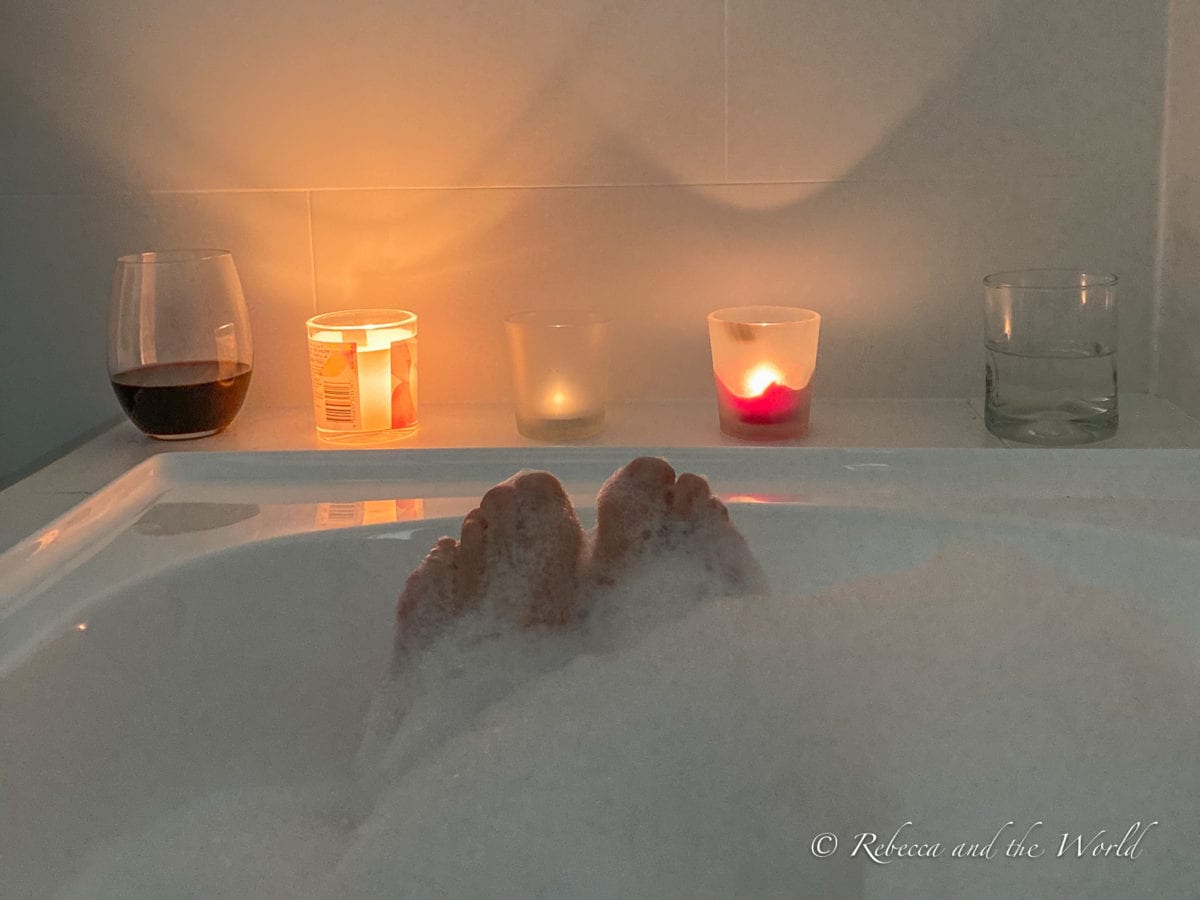 This blog post may contain affiliate links, meaning if you book or buy something through one of these links, I may earn a small commission (at no extra cost to you).
Where I've been
Since restrictions lifted, my husband and I ventured out a few times to catch up with friends at a wine bar and to celebrate his birthday with a small group of people. I saw a couple of my best friends for brunch. It was so nice to see Melbourne buzzing with (socially distanced) people and restaurants finally able to re-open.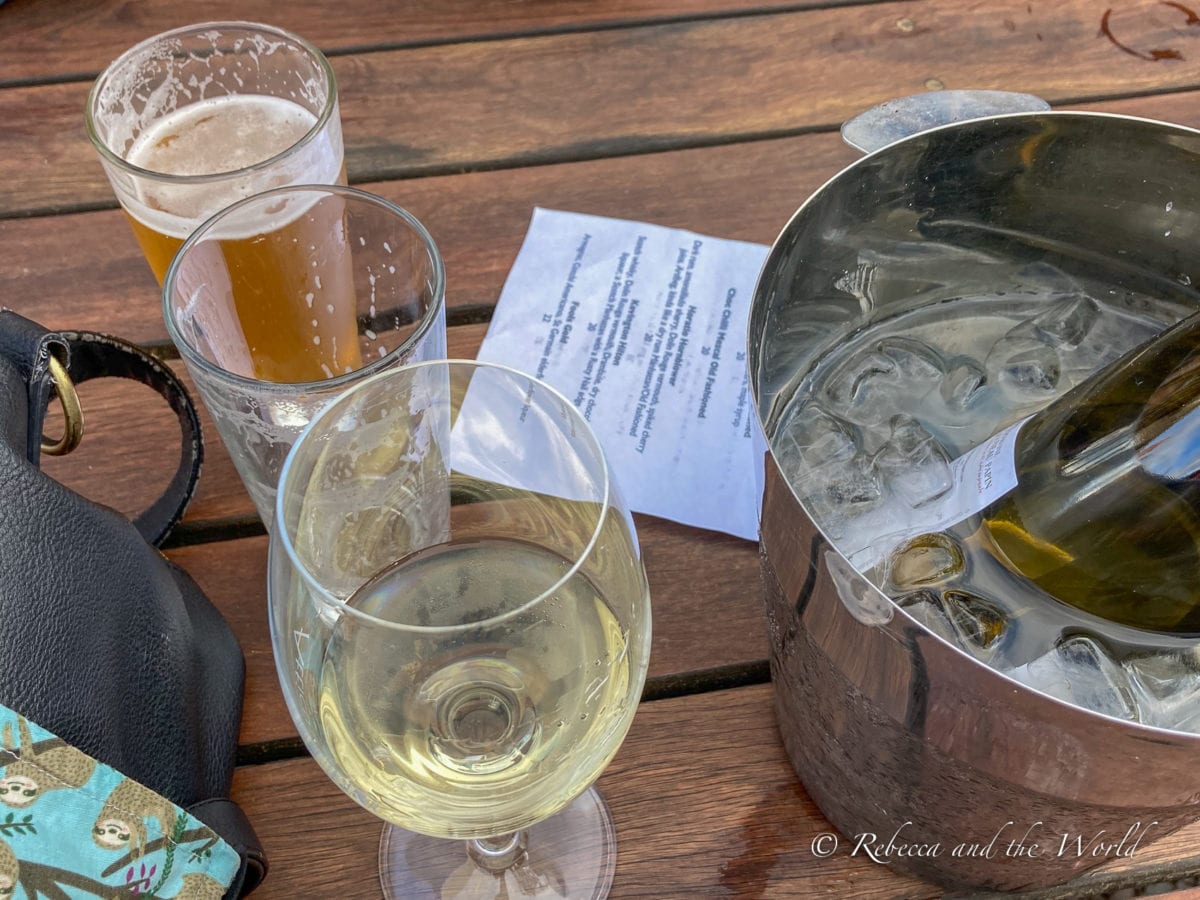 These past few months have been tough as businesses have been shut down, people have lost their jobs and mental health has been hit hard. So it feels like a huge accomplishment to be through this and to have achieved such great results.
Another huge thing that's happened to me since I last wrote an update is that I chose to take a redundancy with my company. After 14 years with the same company – even though it felt like I got a new job every few years as I moved from roles in Australia to Papua New Guinea to Argentina and then to the United States – I'm excited for something new and different.
My last day was September 30 and although I haven't been able to do much over the past month I've loved waking up each day without work commitments and meetings to attend! I'm not quite sure what's coming next but until I figure that out, I'll just be enjoying the time off!
Where to next?
As soon as we can go further than 25kms from home, we'll be heading out on a few day trips around Victoria. All the other states in Australia still haven't opened their borders to Melburnians, but I'm okay with that for now because there's so much to see and do in Victoria.
So much in fact that it's become a bit overwhelming to decide where to go first! So, in my Type A nerdiness, I put everything into a list, cut the list up and put it in a jar. Now it's like my lucky dip jar where I can just pick a place from the jar and then plan the trip.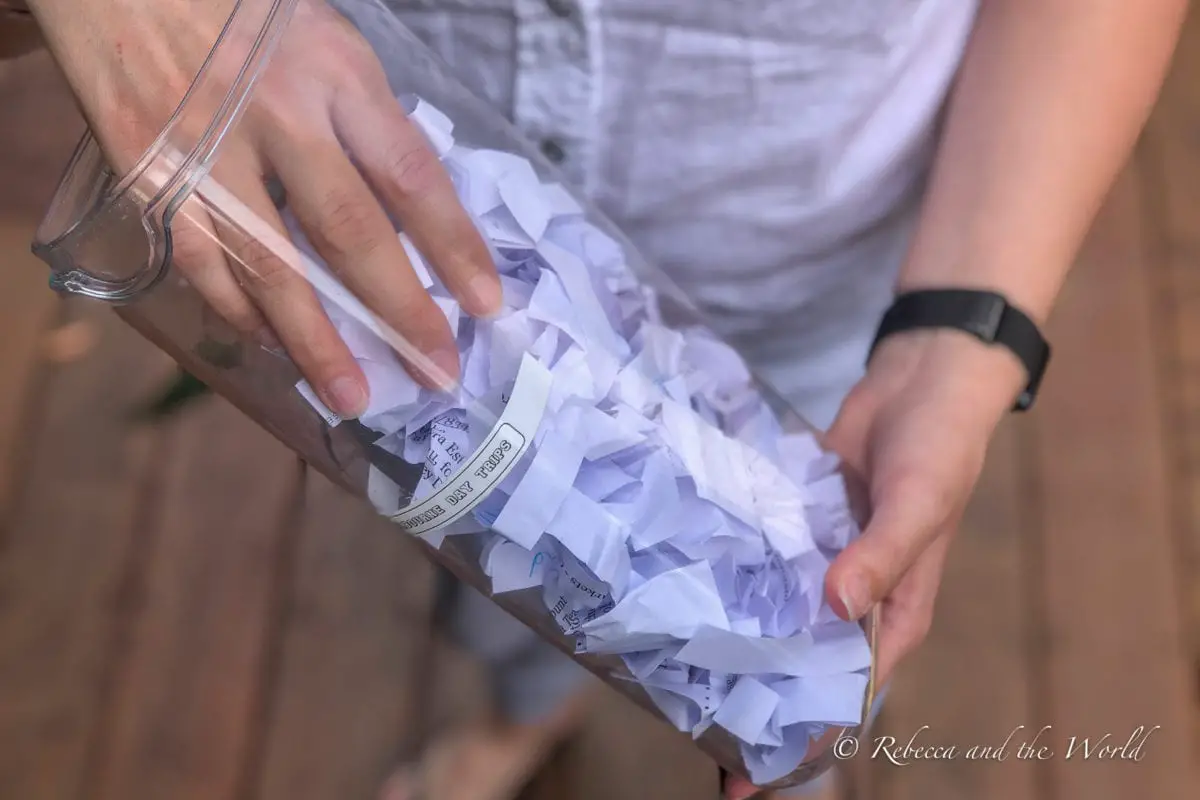 First up is a day trip to Healesville, a short drive from Melbourne that's home to several wineries.
I'm also planning a road trip down the Great Ocean Road for early December before the school holiday crowds hit. I've never actually driven the length of the Great Ocean Road, I've only visited a few towns along the way. I'm really looking forward to exploring what's considered one of Australia's best road trips.
If you have any tips or recommendations, please let me know!
2020 goals
One of the reasons I started these monthly recaps is to keep myself accountable for the goals I've set myself for 2020. Here's an update on where I'm at with each of them.
As you can imagine, 2020 has changed a few of these goals, so rather than rehashing why I can't achieve something this year, I'll just focus on the things I am doing for the rest of 2020. Sadly, that means many of my goals have been deleted (hopefully postponed until next year?) or adjusted.
Travel to East Africa (done!)
Explore more of Australia

Visit Italy

Experience Dia de los Muertos in Oaxaca

Go back to Papua New Guinea

Grow my blog to

50,000 pageviews

25,000 pageviews by the end of 2020
Reach

25,000 sessions

15,000 sessions per month by the end of 2020
Make

$15,000

$1,500 from the blog

Publish 10 travel articles in newspapers and magazines

Reach C1 level in Spanish

Re-learn Arabic or French

Exercise 4-5 times a week for at least 30 minutes
Be more conscious of what I eat
Drink at least 2 litres of water every day

Read 24 books

Read 100 books
Travel
2020 goals:
Travel to East Africa (done!)
Explore more of Australia
Update:
Exploring Australia this year has taken a back seat given we can't leave Victoria, but it's not entirely off the cards. I definitely won't be seeing as much of the country as I'd like, but we'll explore Victoria as much as we can once the 25kms rule lifts on 9 November.
I am also so thankful that I was able to get my dream trip to East Africa in before everything went to shit. I landed back in Melbourne on 4 March, just a few days before quarantine requirements set in and international borders closed completely. That trip was the only travel I've done in 2020 – but it was a rather epic trip. (You can read about my trip to Uganda and Tanzania if you haven't already.)
Blog
2020 goals:
Grow my blog to 25,000 pageviews by the end of 2020
Reach 15,000 sessions per month by the end of 2020
Make $1,500 from the blog
Update:
It's painful to check my blog stats these days. I started to see an increase in traffic throughout August and September, but then numbers decreased in October. I'm not even sure I'll be able to achieve these revised goals.
I'm still chugging away here, updating old posts and planning out a lot of new blog posts, mostly from our USA road trip last year. I'm kicking myself now for not spending more time over the past few months writing U.S. content, as Americans are still definitely travelling domestically. U.S. blog posts have been my most popular this year.
My stats for October were:
Pageviews: 10,492 (down from 23,598 in January and 13,271 in September)
Sessions: 9,425 (down from 19,043 in January and 11,488 in September)
Money earned: US$207.82 (down from my high of US$708.27 in February)
If you want to help out a struggling travel blogger, spare a few minutes to click through and read a couple of these articles. I'll be grateful for the traffic!
I've been on and off Instagram lately, but my most popular post from the last few months was this post from East Africa where I lamented about how quickly the time is passing.
Follow me here on Instagram if you're not already. I'm not the most consistent, but I try to share useful travel tips when I have the motivation!
Health and fitness
2020 goals:
Exercise 4-5 times a week for at least 30 minutes
Be more conscious of what I eat
Drink at least 2 litres of water every day
Update:
I've been really good about exercising every day, especially through September and October. Every day I've taken a half hour walk and then topped that off with some bodyweight strength exercises. I'm thankful to have a nice park to walk through each day which certainly makes it easier to get out of bed.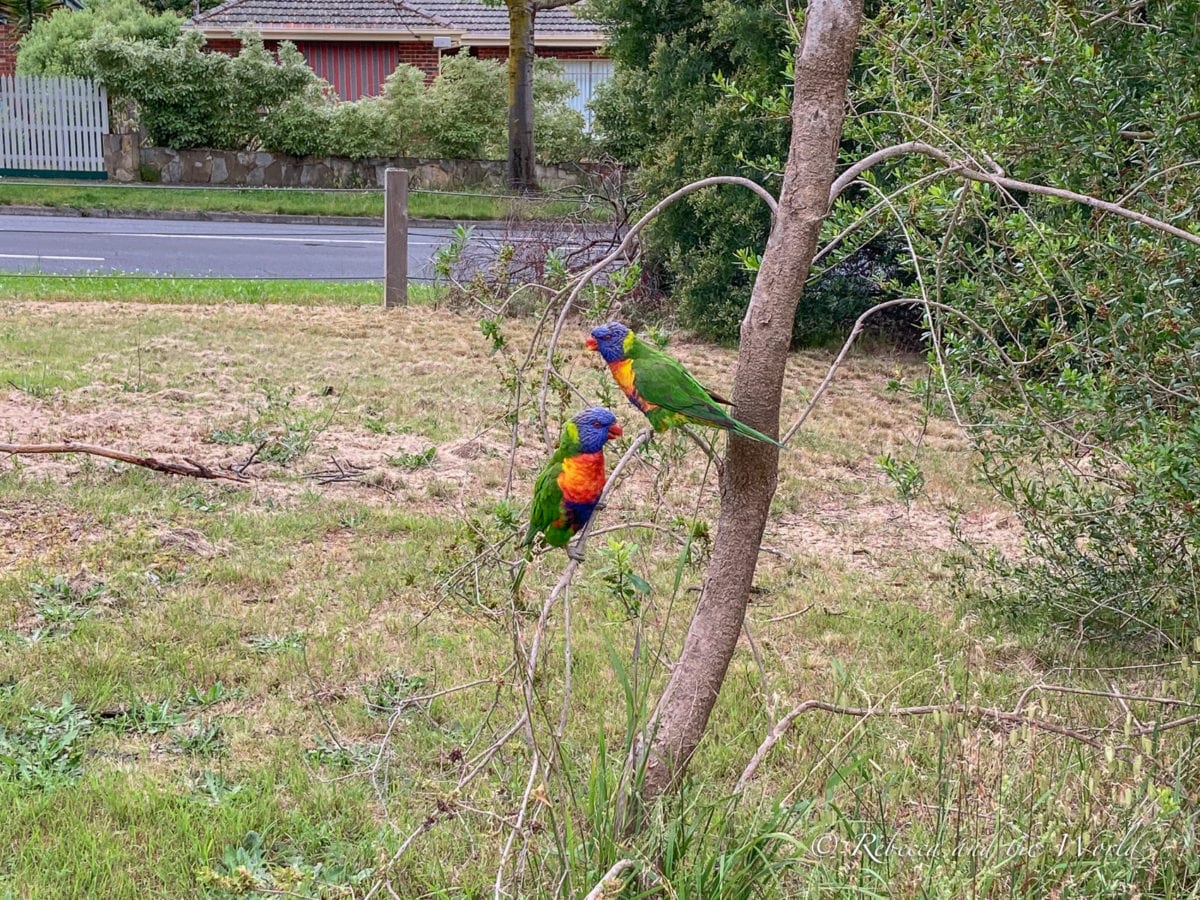 Books I'm reading
2020 goal:
Read 24 books

Read 100 books
Update:
As of the end of October, I've read 73 books, so I'm well on my way to my revised goal of 100 books this year – something I've not done since I was probably a teenager! This includes 26 books read in August, September and October. I won't bore you by rehashing all of those books, but I will share my reviews of the books I enjoyed or that really annoyed me.
After the Carnage by Tara June Winch
I only discovered Tara June Winch's beautiful writings this year, and so far I've devoured three of her books. And I really do mean devoured. I read her first book, Swallow the Air, in a matter of hours. After the Carnage is a series of fictional short stories. It's impressive how she was able to get into the heads of so many different characters and tell their stories. Like her other books, the way she chooses words is gripping.
Buy "After the Carnage" on Amazon or Booktopia Australia
The Prettiest Horse in the Glue Factory by Corey White
From the moment I picked this book up I was an emotional wreck. I cried pretty much for the first half. The Prettiest Horse in the Glue Factory is White's memoir about growing up as a foster kid in Australia. I had no idea how cruel and dysfunctional the foster care system in Australia is. It's a heartbreaking story that eventually sees White triumphant but scarred.
Buy "The Prettiest Horse in the Glue Factory" on Amazon or Booktopia Australia
Indistractable: How to Control Your Attention and Choose Your Life by Nir Eyal
If you're anything like me, you'll find any excuse to do something else than the important things you're supposed to be doing. Indistractable has practical tips and exercises for staying focused – especially in today's world where we are constantly bombarded with dings and pings and notifications. Highly recommended reading.
Buy "Indistractable" on Amazon or Booktopia Australia
Too Much Lip by Melissa Lucashenko
I really enjoyed this dark comedy by Lucashenko, an Aboriginal writer of Goorie and European heritage. It follows protagonist Kerry, who cruises back into her dusty small-town home on a stolen Harley as her grandfather is dying. She's still there long after the funeral, unravelling family secrets, having it out with family over long-standing rifts and saving her family's land from corrupt local politicians.
Buy "Too Much Lip" on Amazon or Booktopia Australia
Me and White Supremacy by Layla F Saad
Like many others, this year was an awakening for me, even though I thought I was pretty aware of racism and white privilege. Me and White Supremacy isn't just a book that you can read and then put down. It's a book that shares knowledge and then asks you to unpack your own situation with 28 days of exercises so that you can become a true ally and "a good ancestor".
Buy "Me and White Supremacy" on Amazon or Booktopia Australia
A Burning by Megha Majumdar
This was such a page-turner, as three intertwined characters in India face the consequences of their ambitions. The story begins with a terrorist attack on a train, of which the young Muslim girl Jivan is accused. Jivan's former teacher, PT Sir, has political aspirations that could well spell the death knoll for Jivan. While Lovely, an aspiring actress with her sights set squarely on stardom, could provide the alibi that Jivan needs – but will she give up fame for that?
Buy "A Burning" on Amazon or Booktopia Australia
On Earth We're Briefly Gorgeous by Ocean Vuong
Ocean Vuong is a poet and that's clear throughout the prose in this novel. Beautifully written, the book is a letter from a son to his illiterate mother. The story isn't chronological, instead raising questions and memories – some from before he was even born, when his mother was still living in Vietnam. A gorgeous read.
Buy "On Earth We're Briefly Gorgeous" on Amazon or Booktopia Australia
Becoming by Michelle Obama
Reading this book made me wish the Obamas were still in the White House. This memoir shows their humanity and realness. It follows Michelle's upbringing to when she met Barack (their first kiss!) to bringing up young children in the spotlight of the presidency.
Buy "Becoming" on Amazon or Booktopia Australia
Sapiens: A Brief History of Humankind by Yuval Noah Harari
I have just one word for this book: fascinating. It's pretty hefty and it took me quite a while to read through it. But even though it tackles a big subject it's not a dull read at all. It's informative and humourous and enlightening. If you don't want to pick up the book, there's also a YouTube series that covers the topic, based on, I believe, a series of lectures that Harari gave as a professor.
Buy "Sapiens" on Amazon or Booktopia Australia
The Year of Living Danishly by Helen Russell
I saw Helen Russell speak at a conference in Austin a few years ago and she was so delightfully British. She's exactly the same throughout this book – a memoir of sorts – which sees her and her husband leaving the rat race of London for life in small-town Denmark. She becomes curious and fascinated by local customs and traditions, and wonders if these are the reasons why Denmark is regularly voted one of the happiest nations in the world. The book is typically witty and self-deprecating and an informative and fun read.
Buy "The Year of Living Danishly" on Amazon or Booktopia Australia
Bewildered by Laura Waters
I took a travel writing class last year and a former student was the author of this book. Waters is a 40-something Australian desperately in need of a change following the end of a toxic relationship. She doesn't do things in halves, and decides to tackle New Zealand's Te Araroa track, a 3,000-kilometre trail that winds the length of the country. Reading this book made me want to plan an adventure – although something a bit tamer than a 3,000-kilometre hike!
Buy "Bewildered" on Amazon or Booktopia Australia
Death in Her Hands by Ottessa Moshfegh
I really enjoyed Moshfegh's previous book, My Year of Rest and Relaxation, so I was excited to pick this one up. Unfortunately that excitement didn't last long. The protagonist, 70-year-old widow Vest Gul, finds a letter in the forest one day that reveals a murder – but there's no body. The discovery sets Vesta off on an investigation. I'd love others' opinions on this, but I found the ending to be very dissatisfying.
Buy "Death in Her Hands" on Amazon or Booktopia Australia 
The Art of Travel by Alain de Botton
I shouldn't really be reading books about travel when I can't travel. This book by philosopher Alain de Botton was a thought-provoking rumination on the ordinariness of travel. de Botton asks the questions about why we travel, what we expect when we travel, and why we can sometimes be so miserable when travelling. It was an interesting book that made me want to visit an airport – not something I'd usually say, but hey, it's 2020!
Buy "The Art of Travel" on Amazon or Booktopia Australia 
Half of a Yellow Sun by Chimamanda Ngozi Adichie
A sweeping tale from the perspective of three characters during a tumultuous time in Nigeria. I have to be honest, I had never heard of Biafra, a short-lived nation that struggled to gain independence from Nigeria in the 1960s. The struggle for independence resulted in years of violence and civil war, and this book explores the impact of that violence on these three very different but entwined characters.
Buy "Half of a Yellow Sun" on Amazon or Booktopia Australia
Phosphorescence: On Awe, Wonder and Things that Sustain You When the World Goes Dark by Julia Baird
This book has received a lot of hype in Australia – I had to wait weeks for a copy from the library and there were still more than 20 reserves after me. It's a book that weaves together stories and inspiration about why we need to look for the beauty and amazement in the world, even when things are crappy. The book is especially poignant right now. It didn't wow me but I did write down several useful snippets for dealing with challenges and coping when fragile.
Buy "Phosphorescence" on Amazon or Booktopia Australia 
The Dutch House by Ann Patchett
This book is the story of two siblings, Danny and Maeve, who have an obsessive connection with their family home. Evicted from the home at a young age by their stepmother, the book follows their lives as they are thrown into poverty and then work their way through life, the house always drawing them back. It was well-written but a bit dull and drawn out at times.
Buy "The Dutch House" on Amazon or Booktopia Australia
What have you been reading lately?
Next month I should be writing another update and this time I plan to be able to include a couple of short day trips! Until then, stay safe and healthy everyone!
Header image: Photo by Nathan McBride on Unsplash