Looking for a guide to the best things to do in Marfa in a weekend? You've come to the right place! Read on to discover why this little Texas town is worth a visit.
I don't remember where or when I first heard about Marfa, but I do remember thinking, "This can't be Texas."
An arty hub with a mystical – almost mythical – appeal, it was first made famous when the Elizabeth Taylor film Giant was filmed there. Later, the minimalist artist Donald Judd arrived in the town and set about acquiring buildings and land, which he filled with artwork.
Since then, the dusty desert town of barely 2,000 people has attracted artists, celebrities (like, Beyoncé-level celebrities), new residents looking for the simple life – and, of course, camera-toting tourists curious to discover this hip little town.
We decided it was the perfect starting point for a West Texas road trip over the Christmas break.
Leaving Dallas on a Friday afternoon, we braved the Christmas traffic and drove west. And drove. And drove. Nine hours later, we were still in Texas, with a crisp sky full of bright stars that city life doesn't afford.
Over a weekend in Marfa, we ate, wandered and relaxed, and took hundreds of photos. We took it slowly, as the people of Marfa do. This is a town with no schedule, where restaurants and shops don't particularly care for abiding by their stated hours of operation, or for answering emails or phone calls. Roll with it!
Here's my guide to Marfa, Texas. A lot of places have unfortunately closed over the dreaded Covid period, so this post has been updated to reflect that. Sadly, that means I've had to delete a few of my fave spots!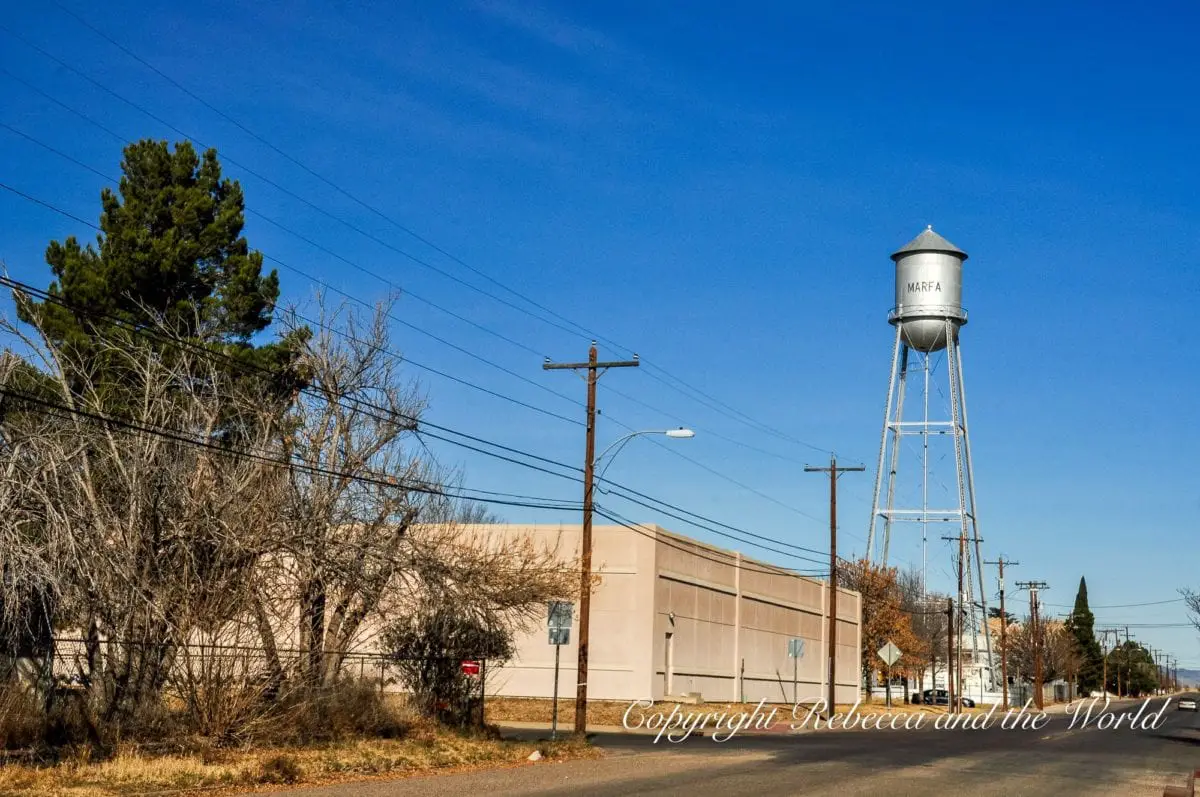 Things to do in Marfa
You will need to plan ahead for your visit to Marfa, so you don't miss something because it's closed. Most places are closed earlier in the week, so plan to be there later in the week or ideally on a weekend.
And while there's a tonne of things to do in Marfa, there's also a lot to do in the surrounding area, so make your visit part of a wider West Texas road trip.
1. Prada Marfa
Google "what to do in Marfa" and this is the spot that will pop up first.
No, it's not a real Prada store dropped into the desert, rather, it's an art installation and now popular selfie-snapping site. About 40 minutes from Marfa, it's actually located in the small town of Valentine and is probably the top must-do item for most visitors to Marfa.
There are always a tonne of cars pulling up here for photo opportunities, but be patient and it won't take long to get your own I-was-the-only-one-here-in-this-awesome-deserted-spot photos.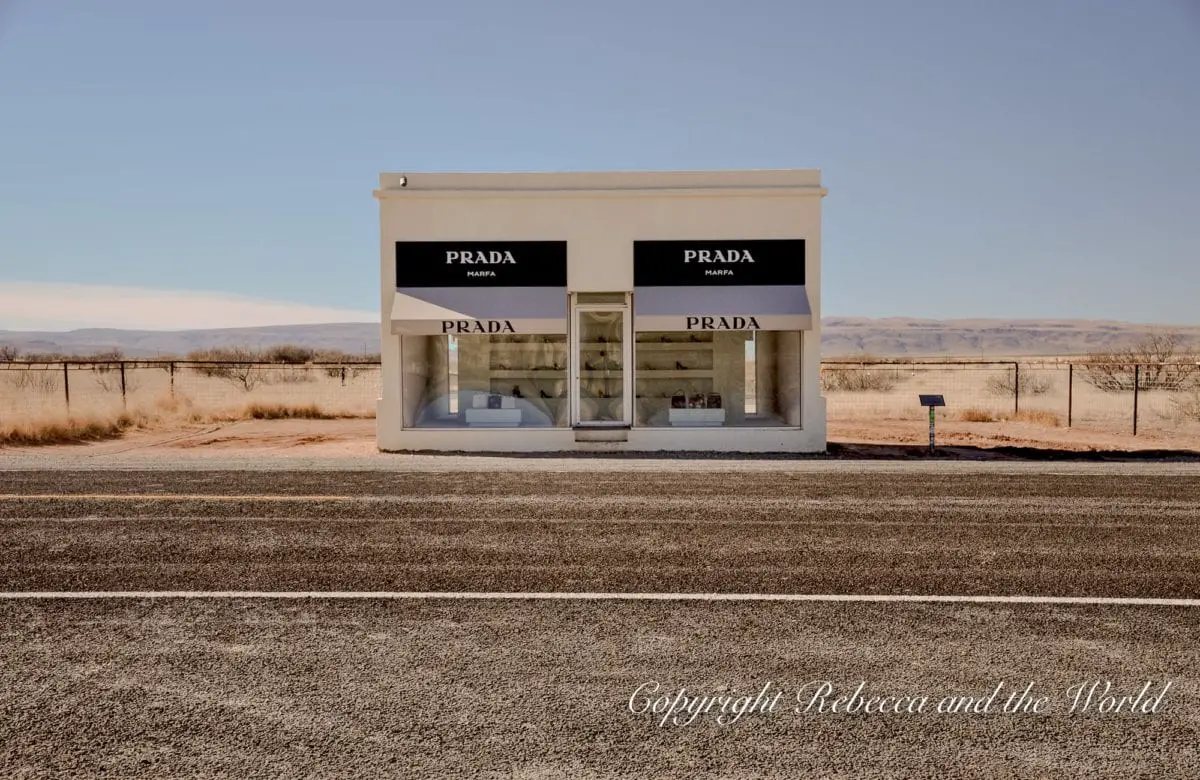 2. Chinati Foundation
No Marfa guide is complete without some art. Book a tour (there are two options: 3 or 4.5 hours) to Donald Judd's collection of works at the Chinati Foundation. Donald Judd is the man responsible for first putting Marfa on the map, so to speak, and his influence is everywhere in the town.
If you're only there to see the large concrete works scattered across the desert (15 Untitled Works in Concrete), you won't need a reservation. Wear comfy shoes because there's a lot of walking over this huge installation.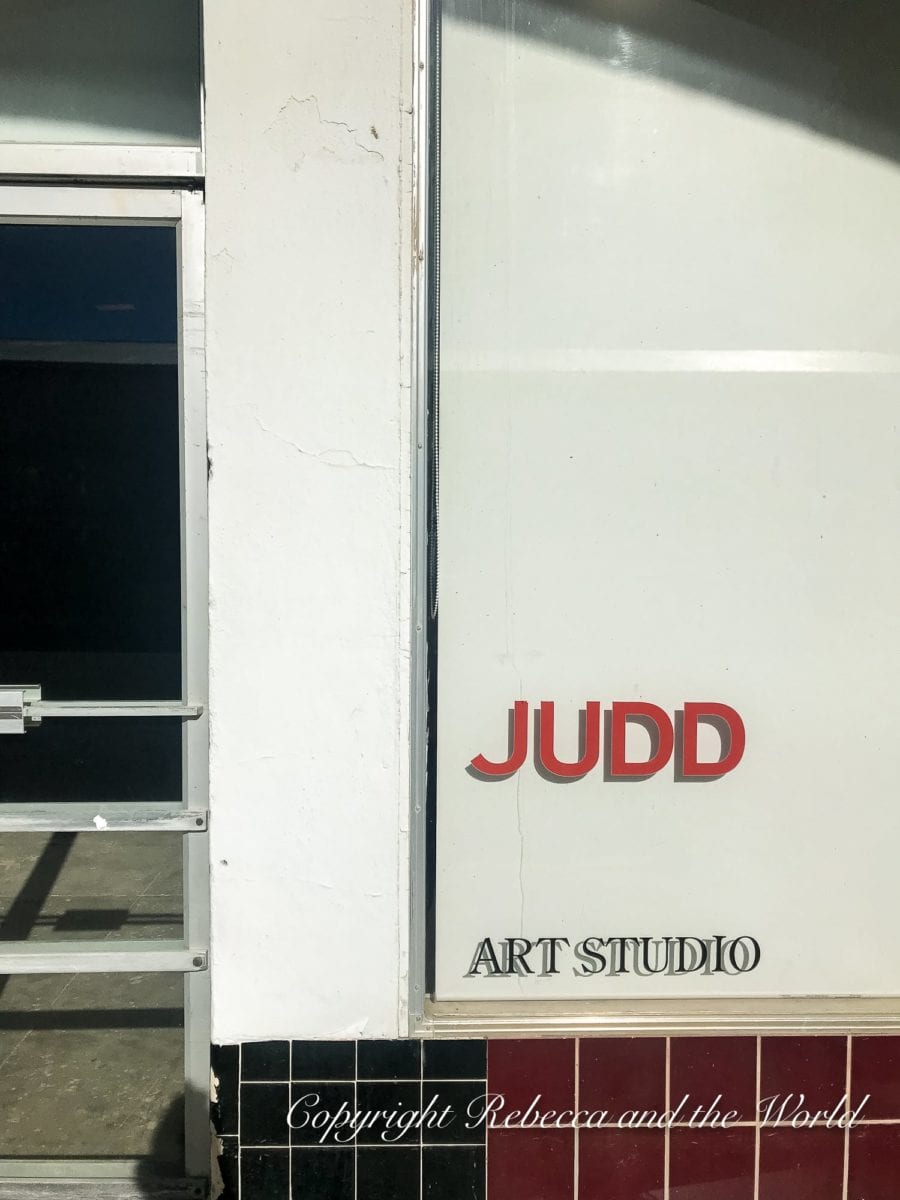 3. Ballroom Marfa
A converted dancehall, Ballroom Marfa is an essential place for any art lover. This contemporary art and performance space is free. Exhibitions change regularly and can feature visual art, film and music.
Even if you're not into art, take a stroll by. It's a gorgeous building.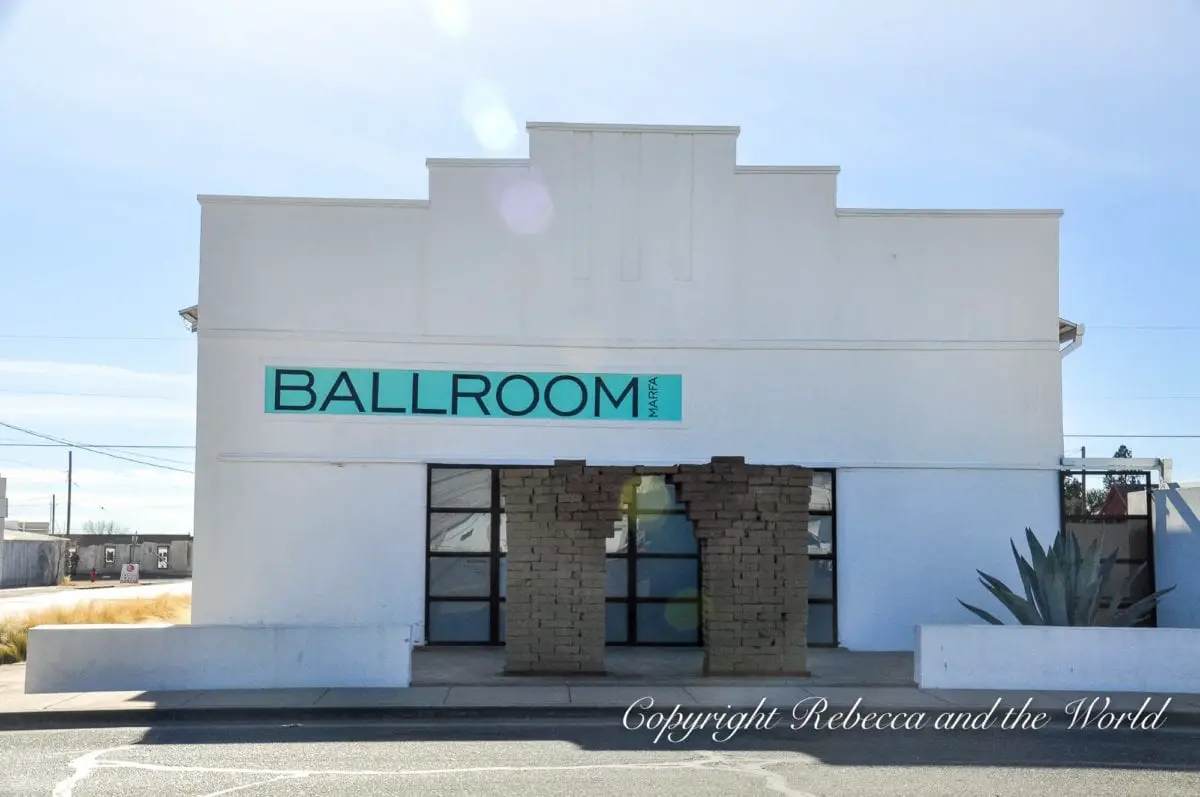 4. Marfa Mystery Lights
Car headlights? Campfires? Or UFOs? You decide. The Marfa Mystery Lights have been attracting visitors for decades.
You may not be able to see the lights every night, but it's worth a try. Take a sweater or blanket (and some wine) as it can get chilly there at night.
5. Star Party
About 40 minutes from Marfa is the McDonald Observatory, which hosts "Star Parties" every Tuesday, Friday and Saturday evening. This is one of the darkest places in the United States, making it the perfect place to spot constellations. It's an activity that's suitable for the whole family.
Of course, you can't always guarantee a clear view of the sky (as we found out when we visited on a cloudy night), but the team does a great job of finding alternative activities if it's overcast.
6. Shop
Head to funky stores like Cobra Rock, Marfa Book Company, Marfa Thrift Store and Marfa Brands for a unique souvenir to take home.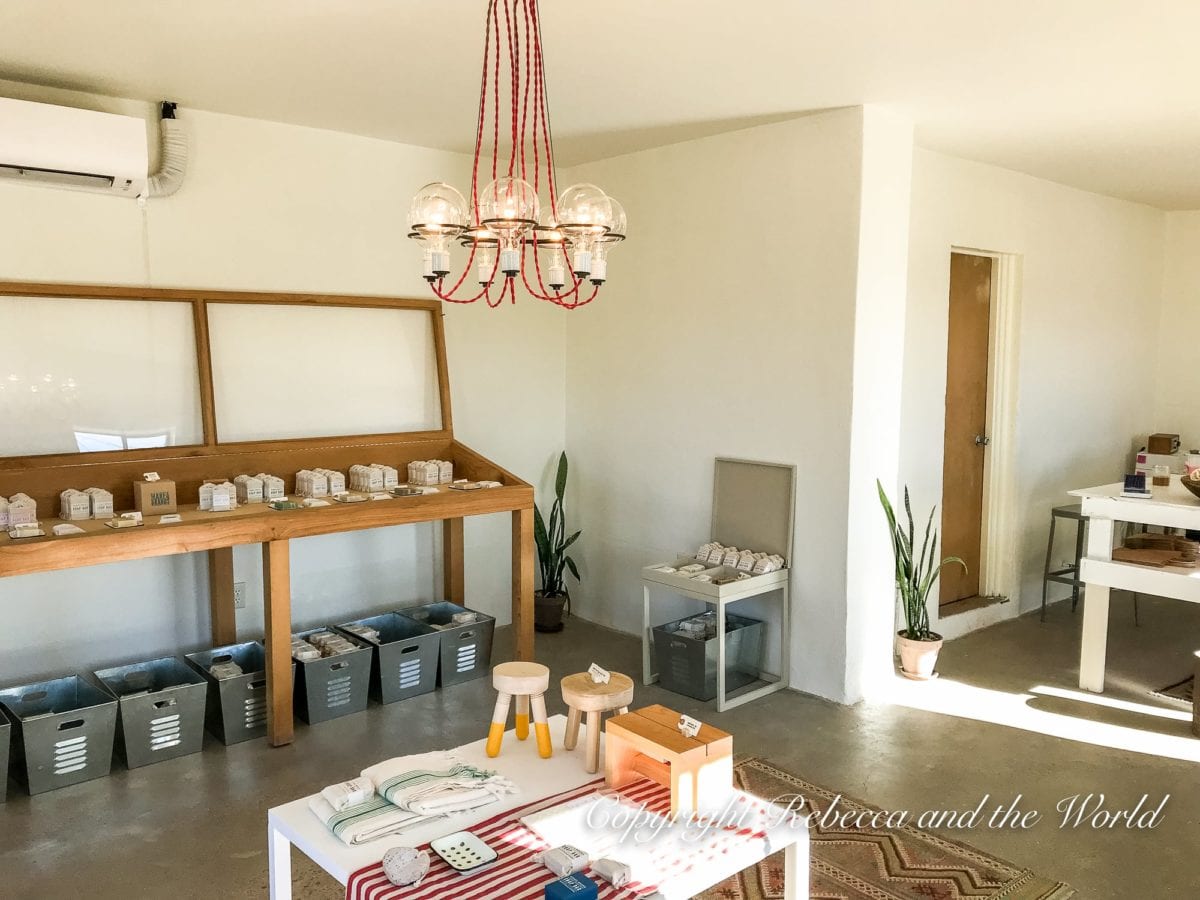 7. Visit Big Bend
You might be pressed for time to squeeze a trip to Big Bend National Park into your weekend in Marfa, but if you can, you won't be disappointed.
The thing I love about this part of Texas is the wide open spaces, and Big Bend has these in spades. A quick hike for those short on time is the Santa Elena Canyon hike. The short trail leads to spectacular views of the canyon, with the Rio Grande River running through.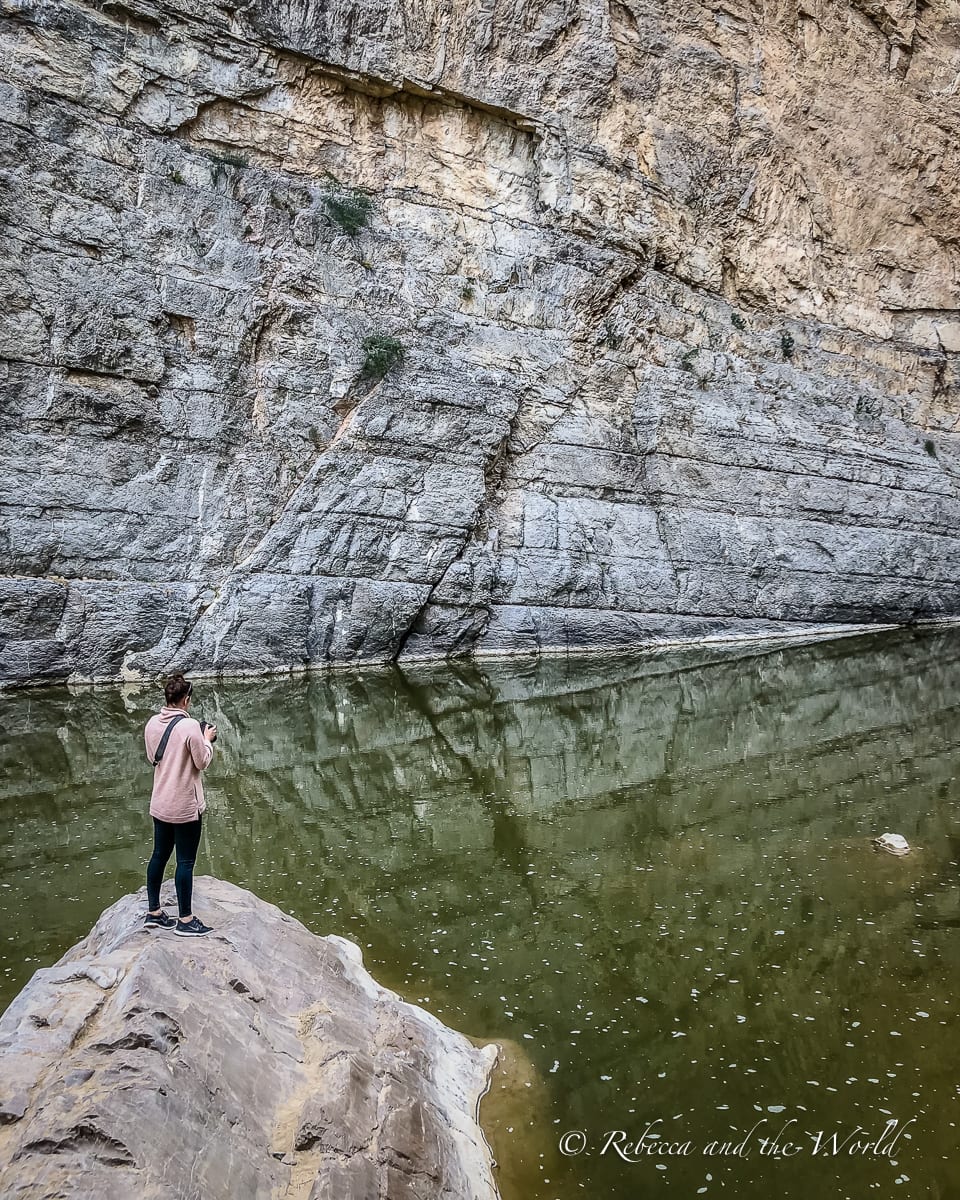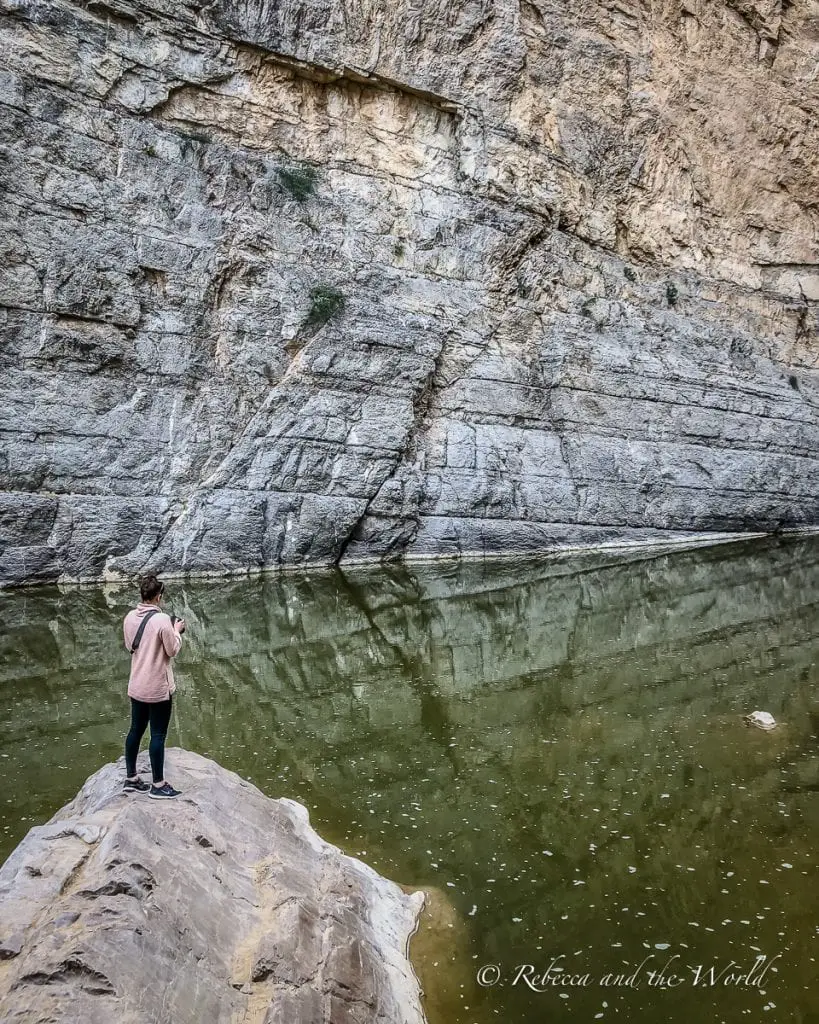 Where to stay in Marfa
We checked into El Cosmico, a chic Marfa glamping spot. Take your pick of teepees, safari tents, yurts or – as we did – a restored trailer.
We stayed in the Royal Mansion trailer (now called simply a Large Trailer, I think!) and it had everything we needed for a comfortable stay: comfy bed, stove, fridge, a heater and a great deck to hang out on. Showers are outdoors, and only for the brave in winter (I used up all the hot water and my husband wasn't happy!).
El Cosmico has a provisions shop with snacks and souvenirs and friendly staff who'll even heat up the outdoor wood-fired hot tubs. Bonus: it's dog-friendly.
Even if you're not staying here, one of the fun things to do in Marfa is to stop by El Cosmico for a visit.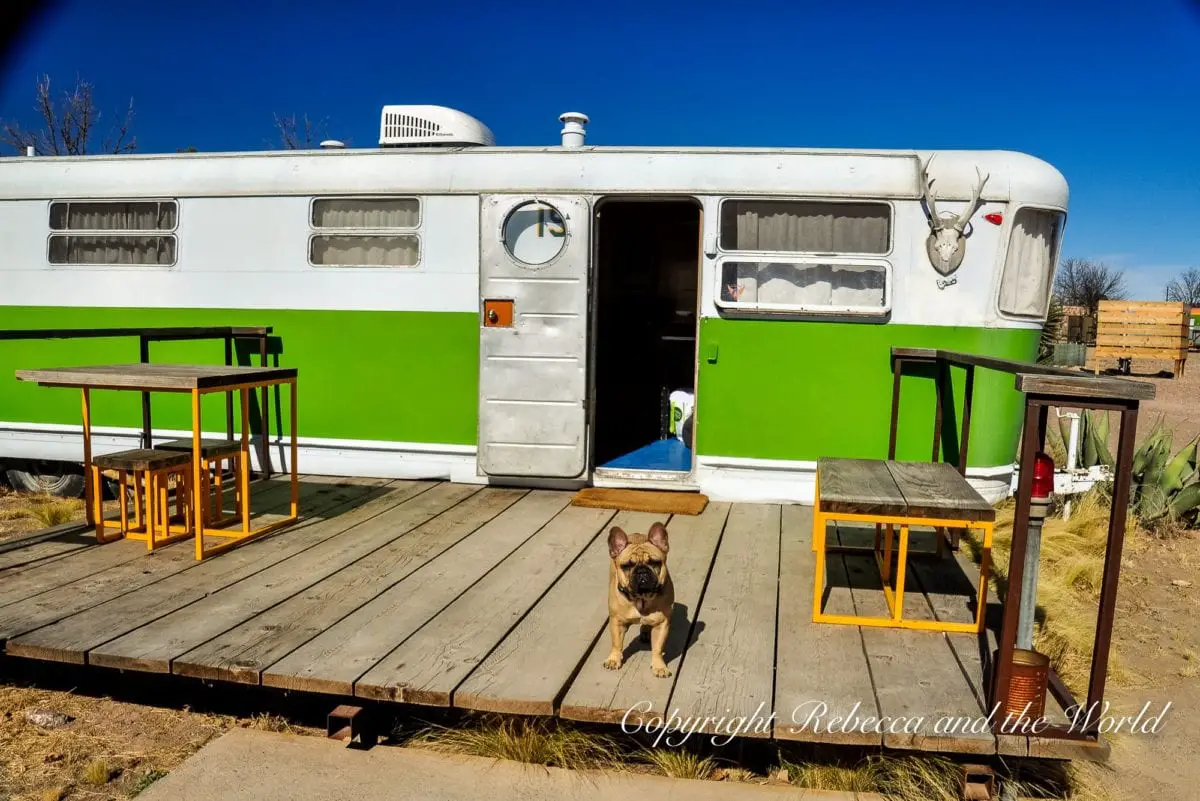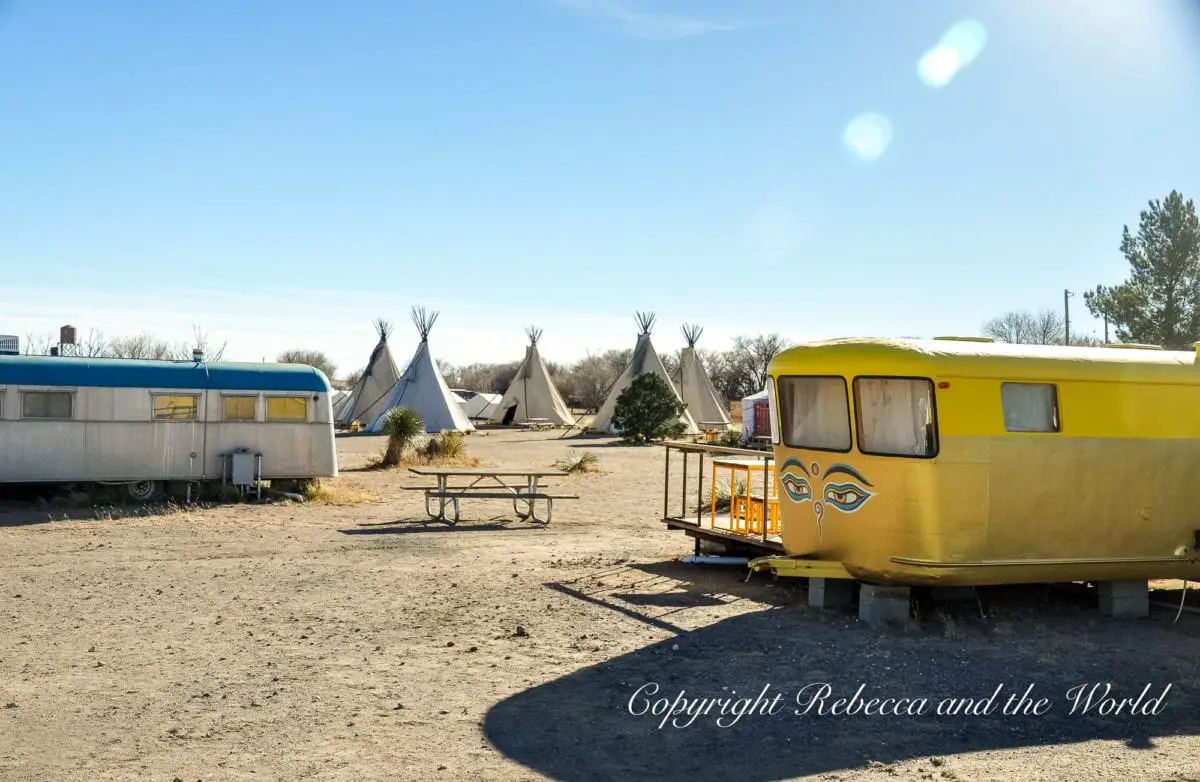 Other Marfa hotels
If you're not into outdoor showers, other Marfa hotels include the minimalist-chic Thunderbird Hotel, which has a cool vibe, or the Hotel Saint George, which has several modern rooms.
Also try the Hotel Paisano where you can sleep in the rooms in which Elizabeth Taylor, Rock Hudson and James Dean slept. Or simply just stop by here for drinks in the sunny courtyard.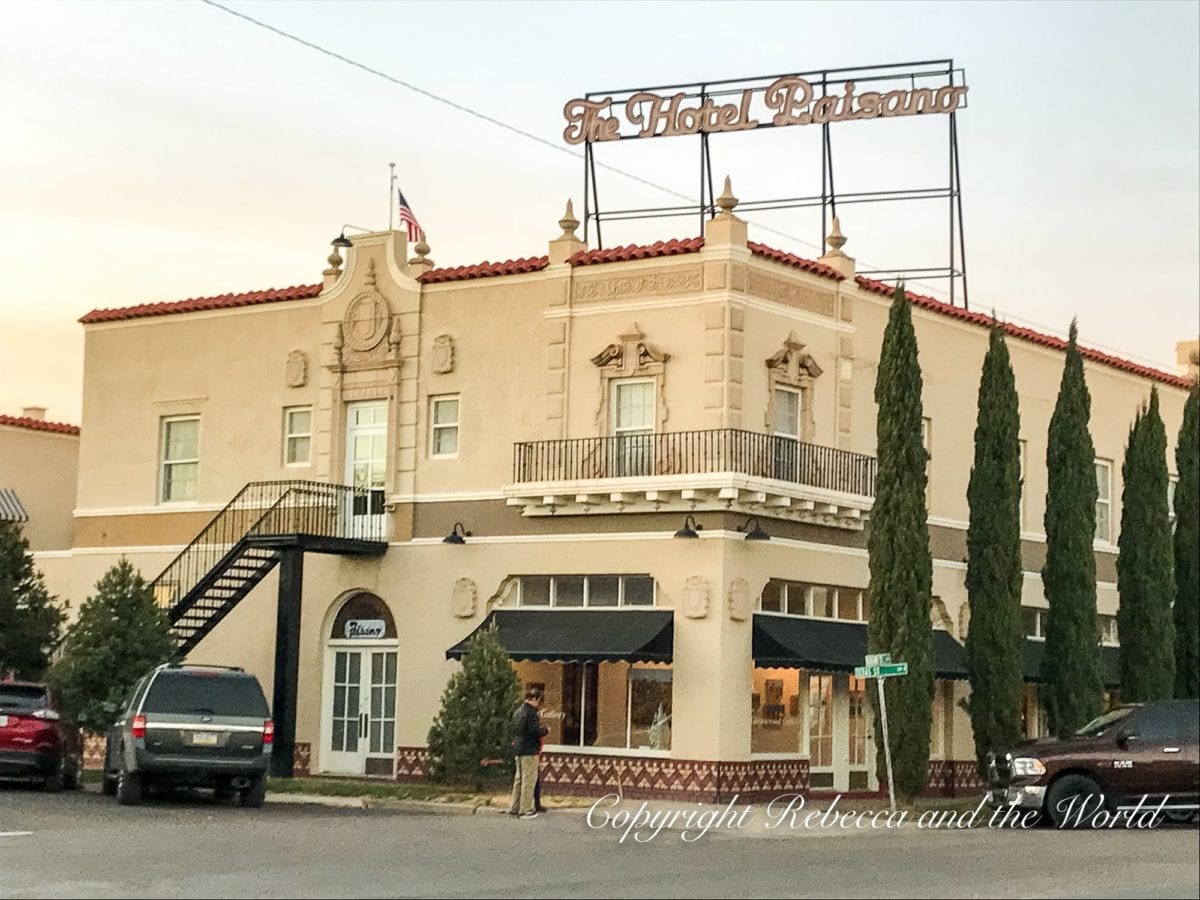 If your preferred Marfa hotel is all booked up and you can't find anywhere else to stay in Marfa, the nearby towns of Fort Davis (21 miles) and Alpine (27 miles) are nearby towns to consider staying.
Marfa vacation rentals
There are also several vacation rentals in the area. My picks would be:
Where to eat in Marfa
Be warned: Marfa runs on its own schedule. Not everything is open when its supposed to be, so don't be disappointed if you roll up for lunch at a cool food truck only to find its doors firmly closed. Marfa is best experienced on the weekends when you'll have a better chance of ticking those Instagrammable food places off your bucket list.
Here are the best Marfa restaurants to add to your weekend itinerary.
Do Your Thing
Serving coffee, toast and magic, Do Your Thing is a cool little coffee shop. It's located in an old lumberyard and has a cozy fire inside for cold days, or outdoor seating when the sun is shining.
They top homemade sourdough toast with enticing sweet and savory ingredients. Run by super-friendly ladies, this is a must-visit when in Marfa.
Address: 201 E Dallas St
Phone: 432 701 0501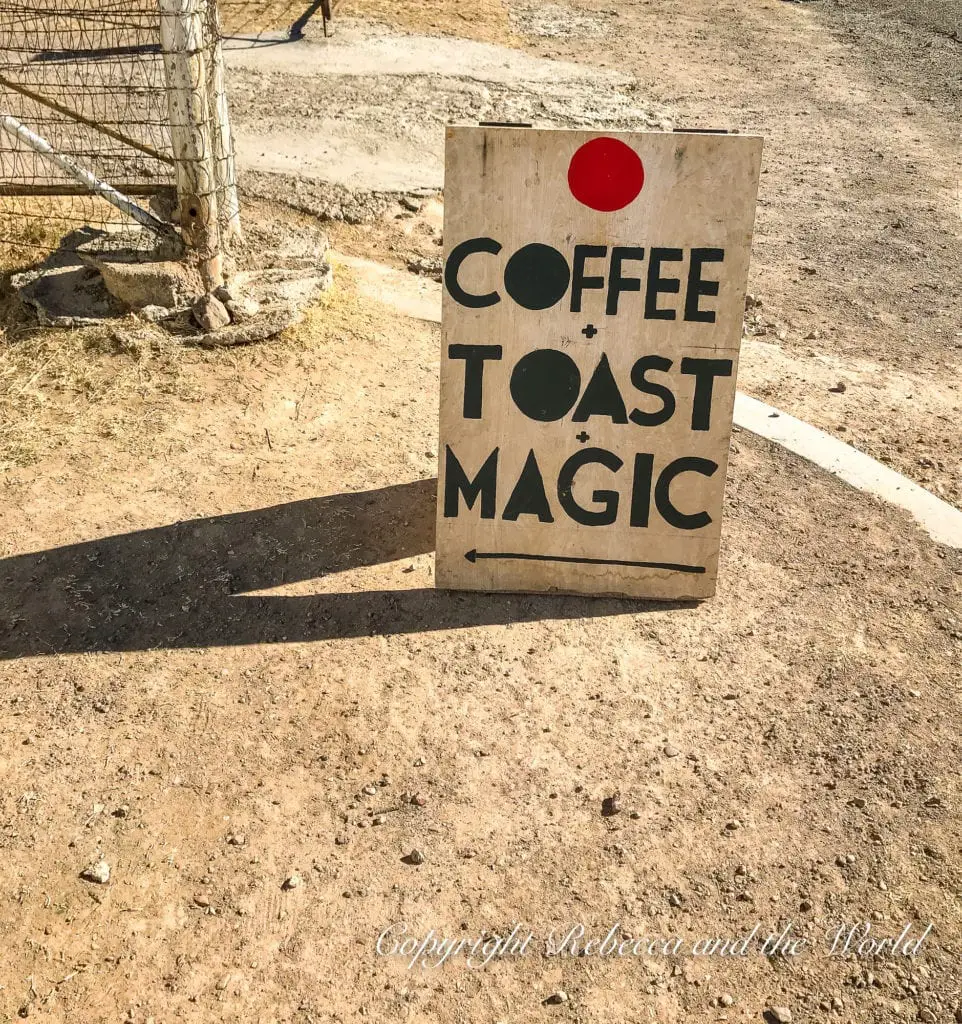 Frama
Another popular coffee shop, you'll also find small bites at Frama to sustain you as you meander around town. Plus it has a very Instagrammable mural out the front.
Address: 120 N Austin St
Phone: 432 827 7071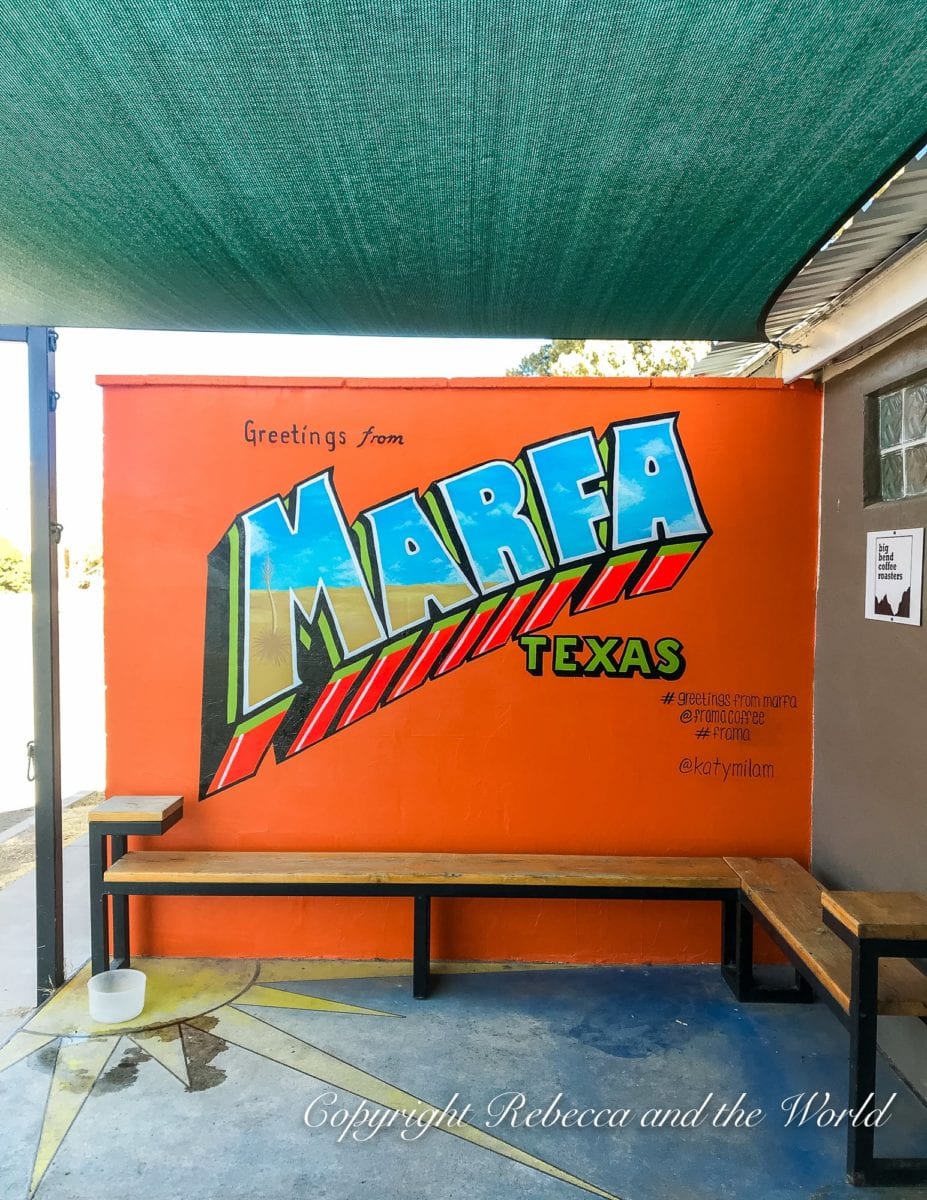 Marfa Burrito
Literally served out of Ramona's kitchen, you'll be ordering these huge burritos in Spanish. Marfa Burrito is a must-visit.
Address: 515 S Highland Ave
Phone: 325 514 8675
Food Shark
Famous from Beyoncé's photos, Food Shark serves up Mediterranean bites and daily specials like jalapeño pulled pork burritos. Sit outside or in the converted dining bus.
Address: 909 W San Antonio St
Phone: 432 207 2090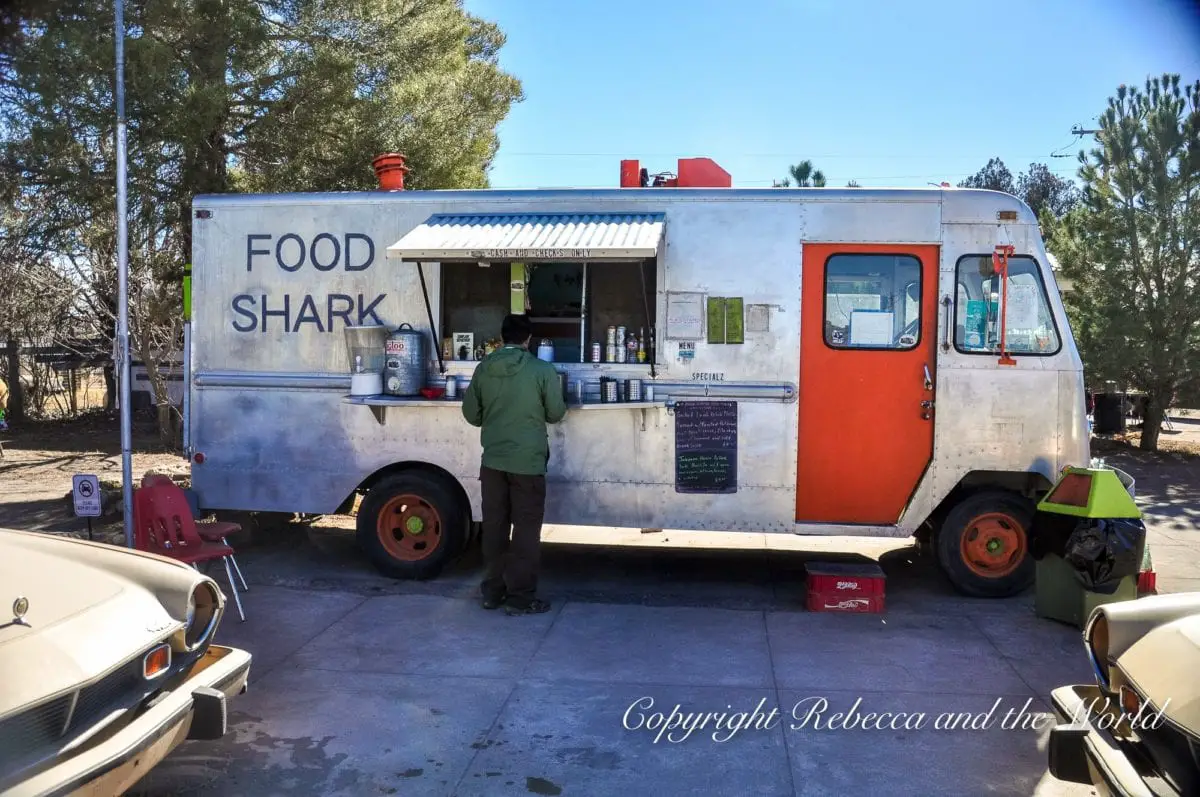 Pizza Foundation
Also closed when we were in town, Pizza Foundation is known for its delicious thin crust pizzas and wine nights.
Address: 305 S Spring St
Phone: 432 729 3377
La Venture
This upscale Marfa dining venue is inside the Hotel Saint George. La Venture has plenty of seating in the large dining room, but it's best to make a reservation.
Address: 105 S Highland Ave
Phone: 432 729 3700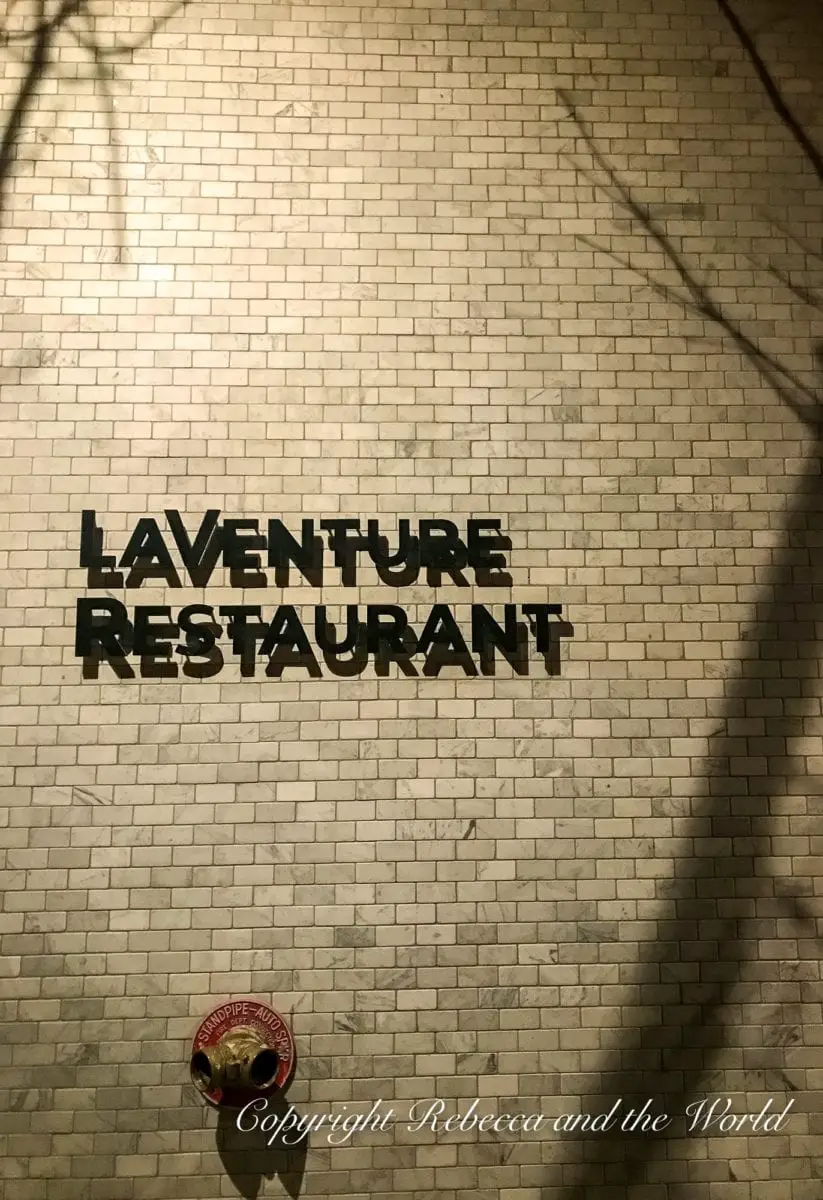 The Get Go
Probably the hippest supermarket I've ever set foot in. If you're self-catering, stop by The Get Go. It's pricey, but it has most items you'll need. If you're on a budget, it's worth bringing supplies with you to save money.
Address: 208 S Dean St
Phone: 432 729 3335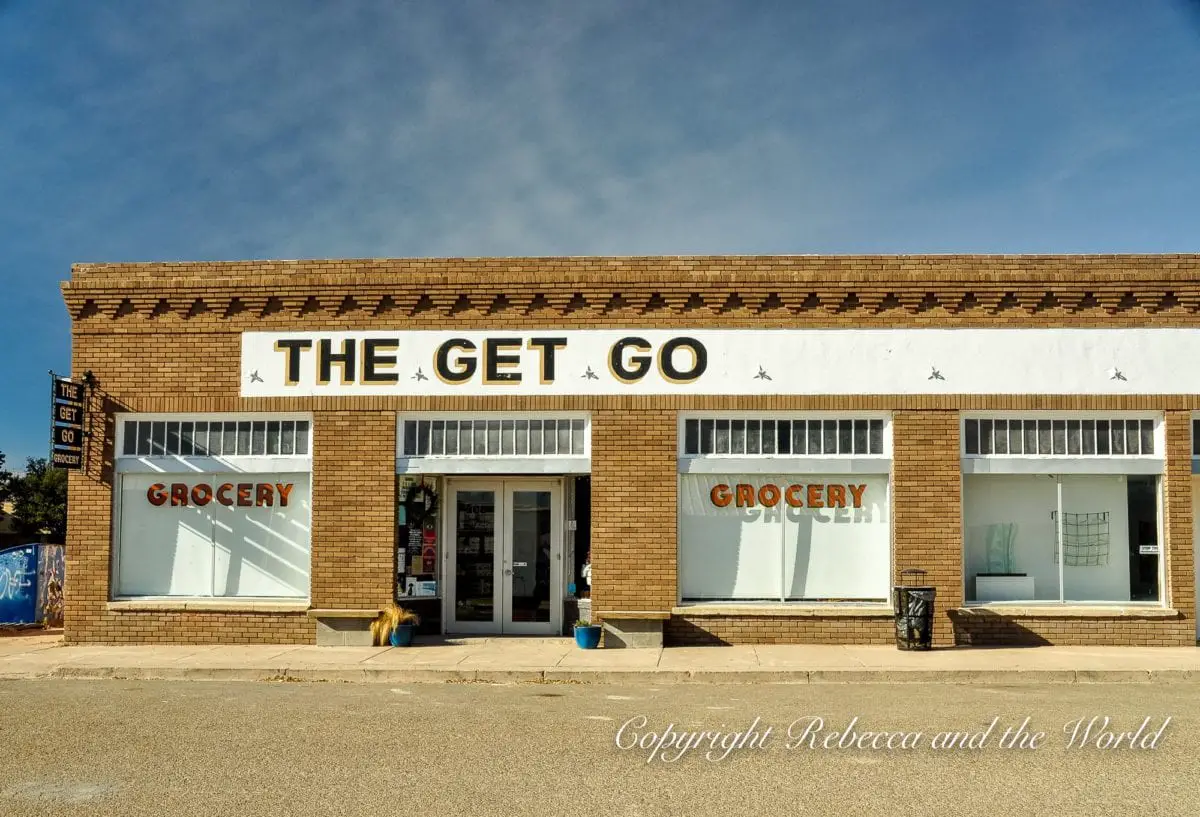 Where is Marfa?
Marfa is located in far, far, far west Texas. It's only 100 kilometres (62 miles) to the Mexican border from here.
How to get to Marfa
Be warned: any plans to travel to Marfa, Texas will involve a lot of time on the road.
We chose to drive to Marfa and (with a pit stop for dinner) it was a long nine-hour drive from Dallas along the I-20. From Austin to Marfa, it's about 6.5 hours (429 miles), 8.5 hours from Houston to Marfa (597 miles) and 6 hours from San Antonio (404 miles).
You can fly into El Paso or Midland and rent a car, but you've still got a three-hour drive ahead of you. Marfa is far, far away from everywhere. But totally worth the drive.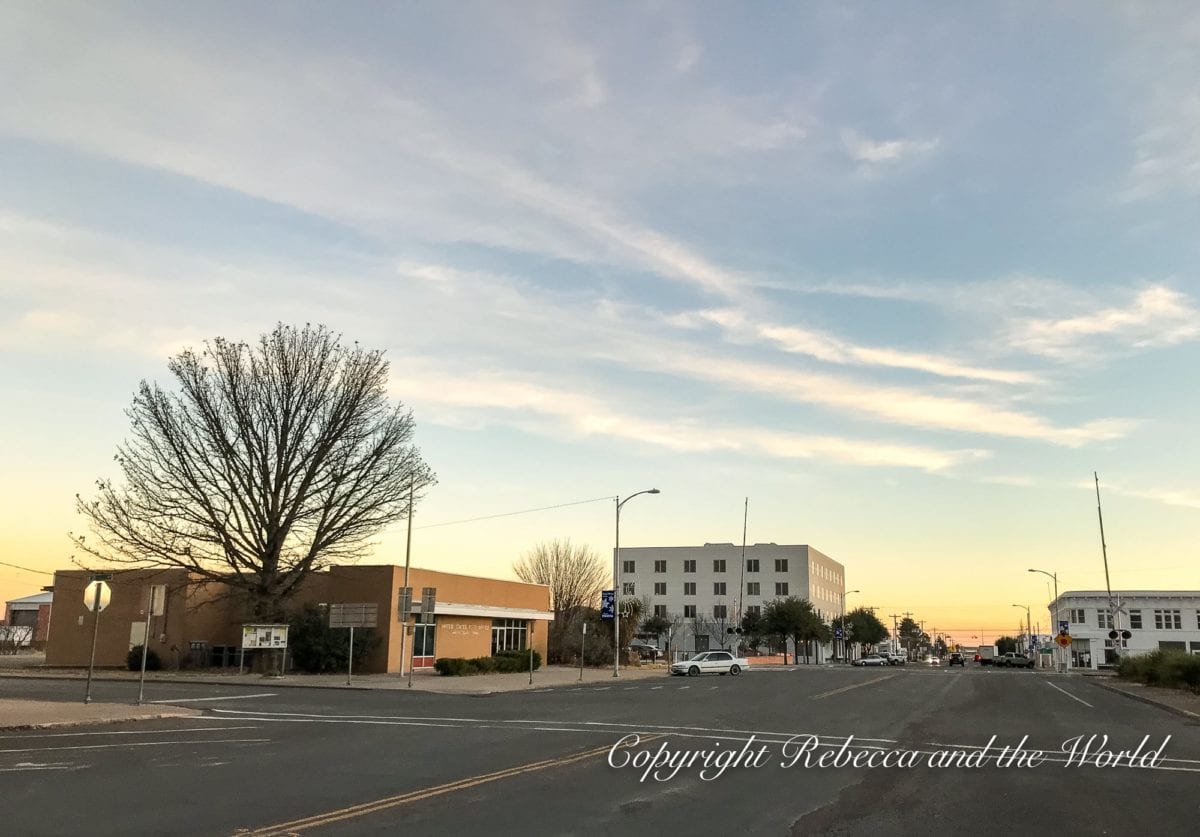 Best time to visit to Marfa
If you're wondering when to visit Marfa, no matter the time of year, it's the weekend. The weekend is the only time to fully experience the town. Restaurants, galleries and bars close Monday and Tuesday, and it's quiet during the rest of the week. While opening hours can still be sporadic on the weekend, you're guaranteed to find more places open than during the week.
The months of April to June and August to October are the best times to visit Marfa to avoid either the extreme heat or extreme cold. We visited in December (over Christmas) and were lucky to have beautiful sunny days, but the nights were bitterly cold. Just after we left, it snowed.
You might want to consider timing your visit to Marfa around one of the many annual festivals like the Trans-Pecos Festival of Music + Love (held at El Cosmico) or the CineMarfa Film Festival. Book well ahead as accommodation fills up quickly in advance of these Marfa events, although El Cosmico can accommodate a lot of camping sites.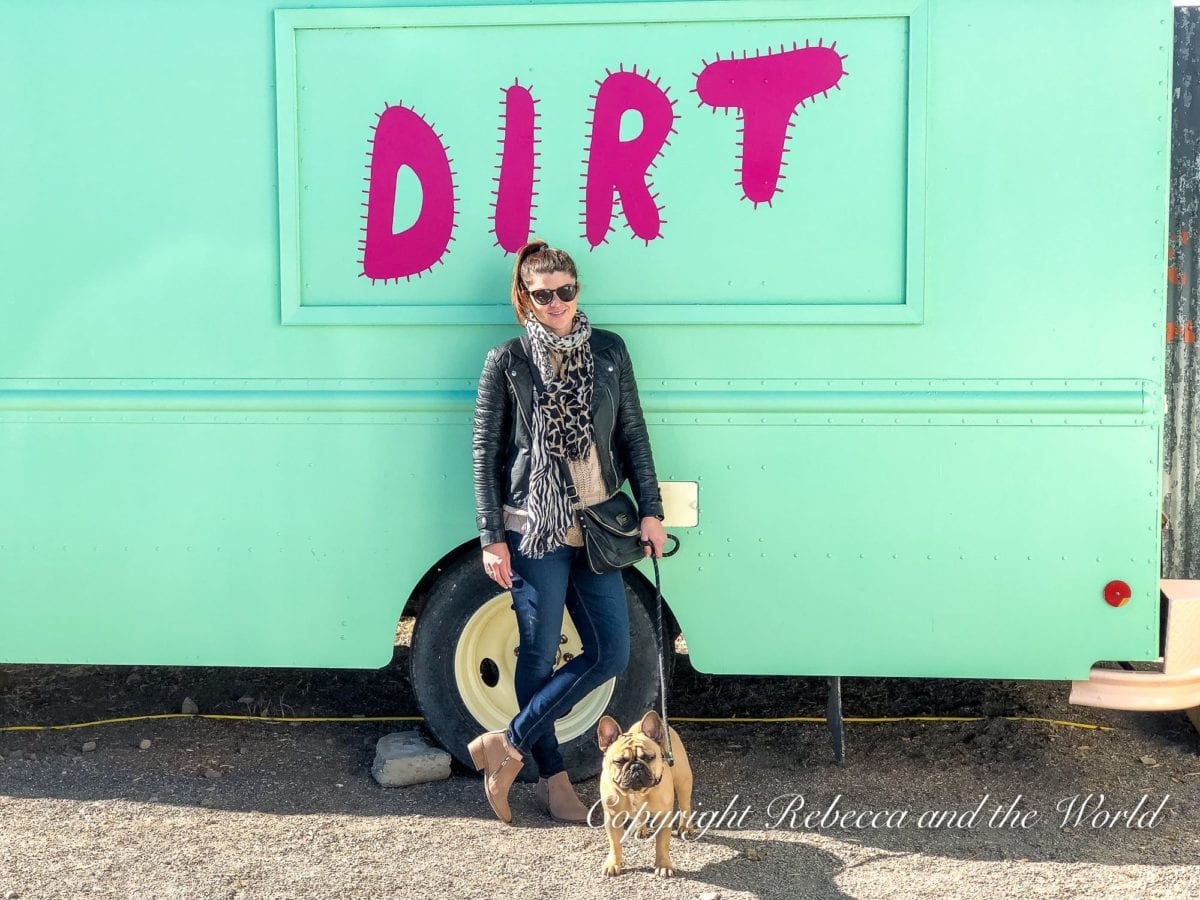 Things to know before you visit Marfa
In the busy months (summer), book ahead for accommodation. There are limited options.
Bring cash – there are only a couple of ATMs in town.
It's the desert out here, so keep that in mind. You'll probably find your skin and hair a little drier, and feel a little thirstier than usual, so stay hydrated.
Mobile phone coverage can be spotty, to say the least. But you're here to get off the grid and enjoy the local vibe, right?
So, there you have it, my Marfa travel guide with what to do, where to eat and where to stay. Enjoy your visit!
Have you made the trip to one of the coolest Texas destinations? What are your favourite things to do in Marfa? Let me know in the comments below.
PIN IT FOR LATER: