If there's one city that epitomises the old-world charm of Europe, it must be Prague. With its baroque buildings, statue-lined Charles bridge and Gothic churches, it's no wonder that this city draws visitors from all around the world. If you're planning to visit Prague – whether it's for your first time or if the city has lured you back again – read on for this insider guide from writer and blogger Katie, who lived in and explored Prague for almost two years.
Over to you, Katie!
Want to save this Prague city guide so that you can plan the perfect itinerary? Click one of the images below to save it to Pinterest.
This blog post may contain affiliate links, meaning if you book or buy something through one of these links, I may earn a small commission (at no extra cost to you).
Why you should visit Prague
Prague, aka the City of a Hundred Spires, has been a European cultural and political centre for centuries. The beautiful city, with its well-preserved historical architecture and relatively low prices, is quickly becoming a must-do stop on many people's European bucket lists. Its unique charm has also made it the perfect setting for numerous films over the last few decades. Chances are a film focused on baroque vampires or WWII Germany will have at least a few scenes from the streets of Prague!
Adding to the city's visual charm are its residents. Praguers have an unjust reputation for being cold and unfriendly, but this is a side effect of their indifference to the activities of other people. Praguers, and Czechs in general, have a "live and let live" mentality. While it makes them seem aloof sometimes, in reality they are a helpful, respectful and friendly people.
Being a haven for expatriates from all over the world gives Prague a unique multicultural feel. English is widely spoken – an advantage for tourists – and the city has shaken off the languid past of communism. Today, it's a vibrant Central European oasis.
Prague is a city rich in history that can be seen in a few short days (weekend in Prague, anyone?), but it can also take a lifetime to truly uncover everything! Here's everything you should consider adding to your Prague itinerary.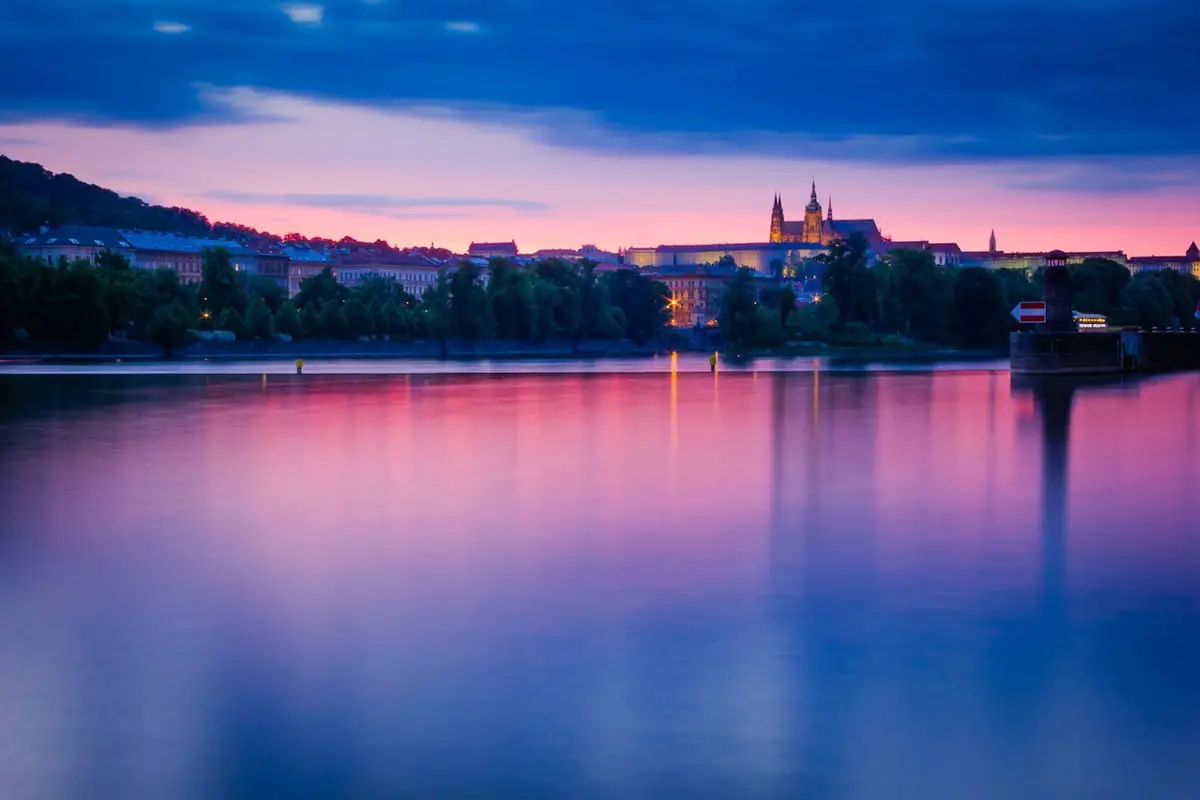 What to do in Prague: Can't-miss highlights for a first-time visitor
No trip to Prague would be complete without a trip to the Prague Castle (Praske Hrad). One of the most famous Prague attractions, it's impossible to miss, as it dominates the skyline from its perch atop a hill by the Vltava river. It's also the largest "castle complex" in the world. During the summer months the castle gardens are open, and it's a popular spot for a quiet stroll.
You can visit the castle independently, or with a guide on a small group tour like this one.
Charles Bridge (Karluv Most) is another beautiful Prague attraction. Completed in 1402, this impressive stone bridge has seen some Game-of-Thrones-level macabre history. Now packed with tourists, it is still a must-do on your Prague itinerary.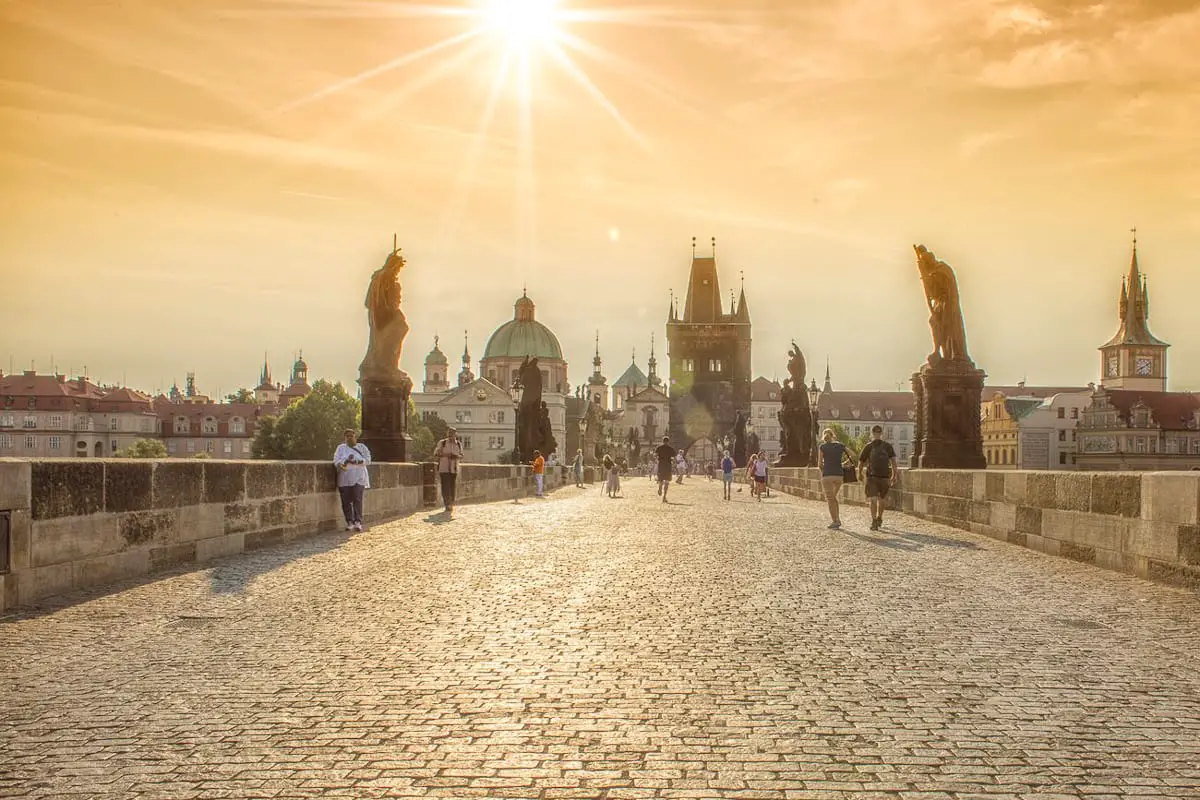 This is one of the most popular places to visit in Prague, so if you don't like crowds, it's best to take a stroll across Charles Bridge in the wee hours of the morning or during "inclement" weather. Make sure to stop at the statue of St. John of Nepomuk in the middle of the bridge and touch the bronze panels. Apparently this simple act ensures you'll return to Prague one day. On the same side of the bridge, just a few metres toward Old Town, is the site of St. John's execution. Stop at the simple cross inlaid in the stone wall to make a wish. Touch it with your left hand to be sure your wish is granted!
Old Town Square is another popular spot in Prague. Known to locals as "Staromak," it's a classic European town square with a tower and the world-famous astronomical clock. Keep an eye on your belongings while waiting for the clock to chime, as it's also a popular spot for pickpockets.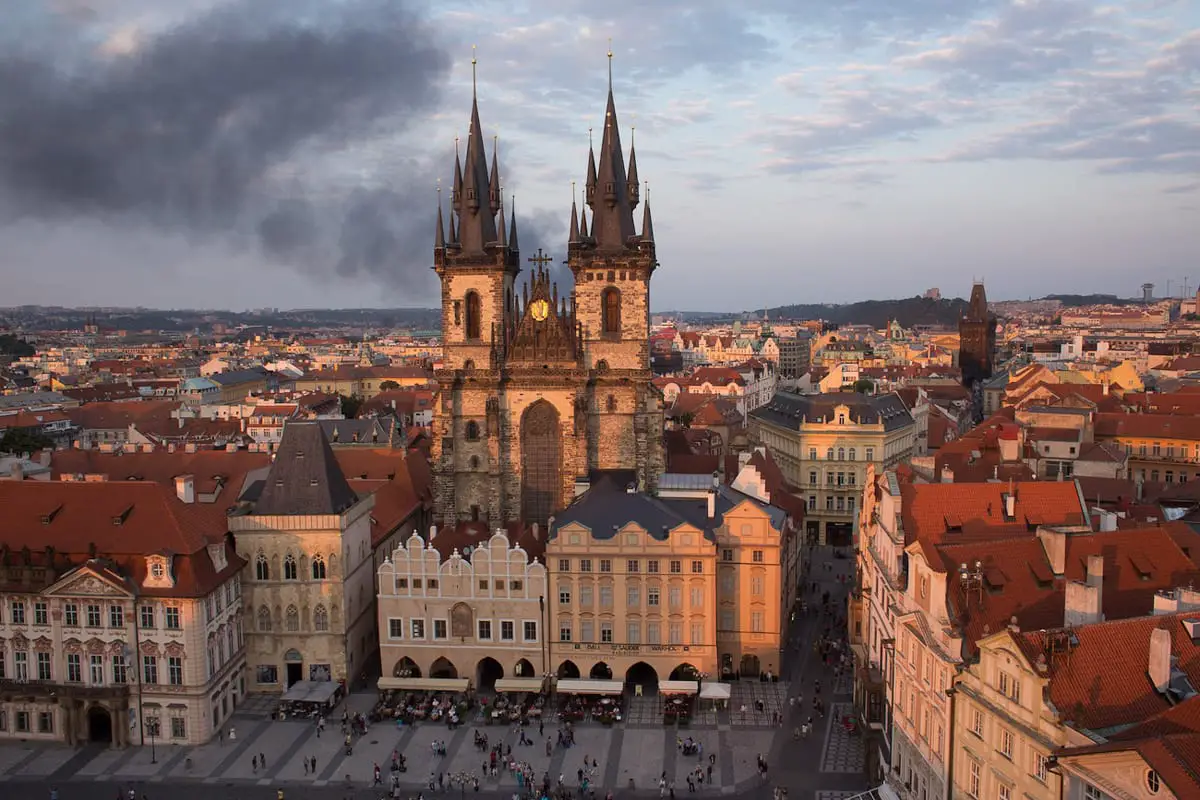 The central feature of the square is a statue memorialising Protestant leader Jan Hus. The gothic Church of Our Lady Before Tyn on the east end of the square is also impossible to miss. This church is just as beautiful on the inside as it is on the outside. It's the final resting place of renowned physicist and astronomer Tycho Brahe.
Complete your Staromak experience by climbing to the top of Old Town Hall and taking in the views over Prague, considered one of the best things to do in Prague. The square is surrounded by many good – although expensive by local standards – restaurants. They are great places during the summer months to rest and still enjoy the activity in the square.
The wonderful thing about visiting the castle, bridge and square is you can easily walk between all of them.
Finally, Wenceslas Square is just a quick walk from Old Town Square and has no shortage of sights. The newly renovated National Museum is perched atop a hill at the top of the square, and makes for a stunning view that shouldn't be missed when you visit Prague. All along the sides of the square are shops, restaurants and cafés. Around Easter and Christmas, there's even a market that stretches along the middle of the square.
If you're visiting these sites and others, consider buying a Prague City Card so that you can get massive discounts on entry fees.
What to do in Prague: Hidden gems most tourists miss when they visit Prague
This Prague travel guide goes beyond the touristy spots. Locals usually stay away from Old Town Square and the other very popular Prague tourist attractions.
So what do locals do in Prague? One of the most popular things to do in Prague in summer is visit the Riegrovy Sady beer garden. Get your beer to go and then walk a few metres to the grass hill in the park to watch the sunset over Prague Castle. The beer garden can get a little crowded and you won't need to look too hard for it – you'll hear it! The viewing hill is west of the beer garden.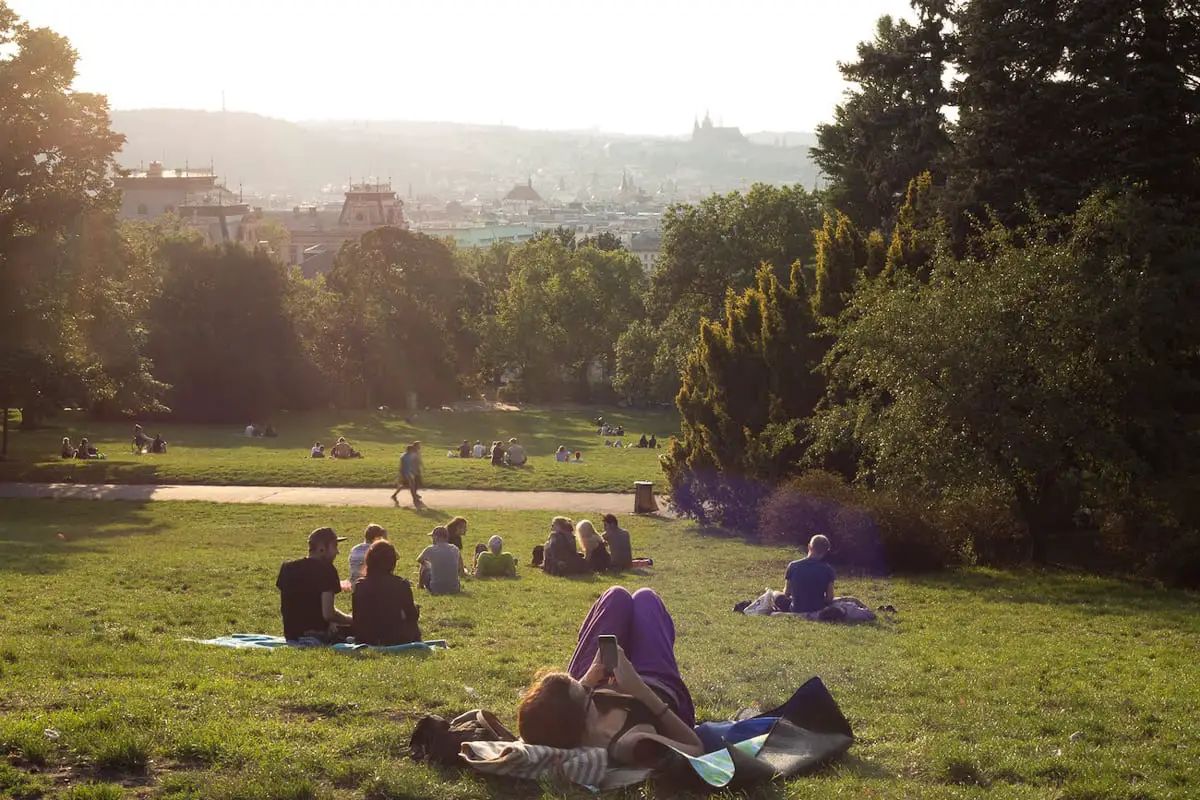 For a beer garden with another fabulous view (and tables), head to Letna Beer Garden in Letna Park. Picnic tables afford a great view over Old Town, and there is basic food on offer in the summers as well. On Fridays and Saturdays, the assembly hall at the garden will host weddings, but most of the guests prefer to spend their time at the garden!
Recently, an area on the Vltava river has become a popular spot for lowkey nightlife. It's called Naplavka, and the easiest way to find it is to go to the Dancing House and then look for Botel Matylda on the river. Walk south along the paved river walk. It gets crowded at night and there are boat bars and cafés with people sitting on the banks enjoying wine and beer. If you go too early the stones will still be baking from sitting in the sun all afternoon.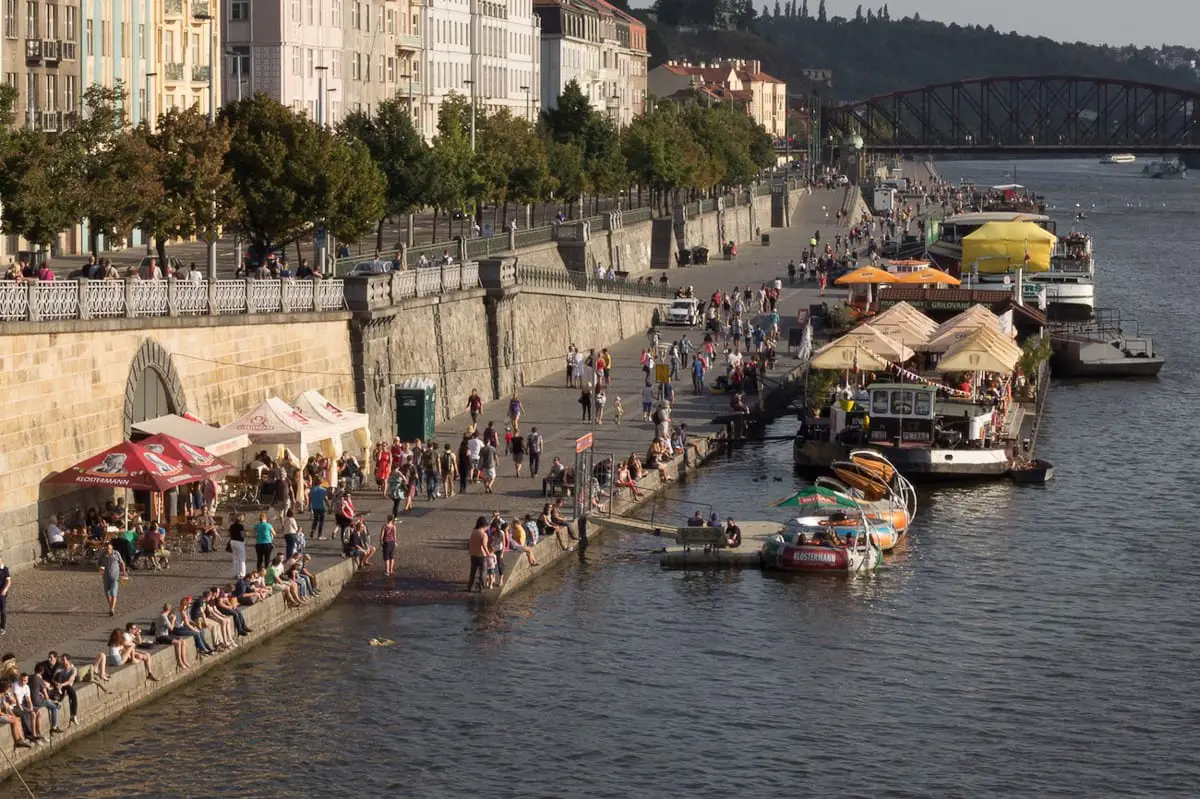 Farmer's markets have also become popular lately, with the one at Jiriho Z Podebrad Square (by the church) being one of the most regular. On weekdays and Saturdays you can get local wines, meats and other snacks. It makes for a wonderful weekend brunch expedition.
In the colder months, locals take their activities inside and head to museums and galleries. The Klementinum library/observatory is a hidden gem for visitors, and it offers a unique view of Old Town. You can't enter the impressive baroque library, but you can stand at the door and look inside.
What to eat in Prague
Food should always be top of your Prague itinerary. And drinks, too!
While the Czech Republic is world famous for its beer, few outsiders know that wine is a huge industry too. Moravian wine is varied, carefully-crafted and absolutely worth sampling while visiting Prague. The Modry Portugal grape is one of my favorite red varietals in Central Europe; it's a fruity and easy-to-drink red that's not too acidic.
When it comes to street food in Prague, Trdelnik ("tur del neek") is king. This magical grilled-dough pastry is topped with sugar and walnuts and can be found everywhere in the center. If you aren't sure where to find it, just let your nose guide you. You can't visit Prague without trying it!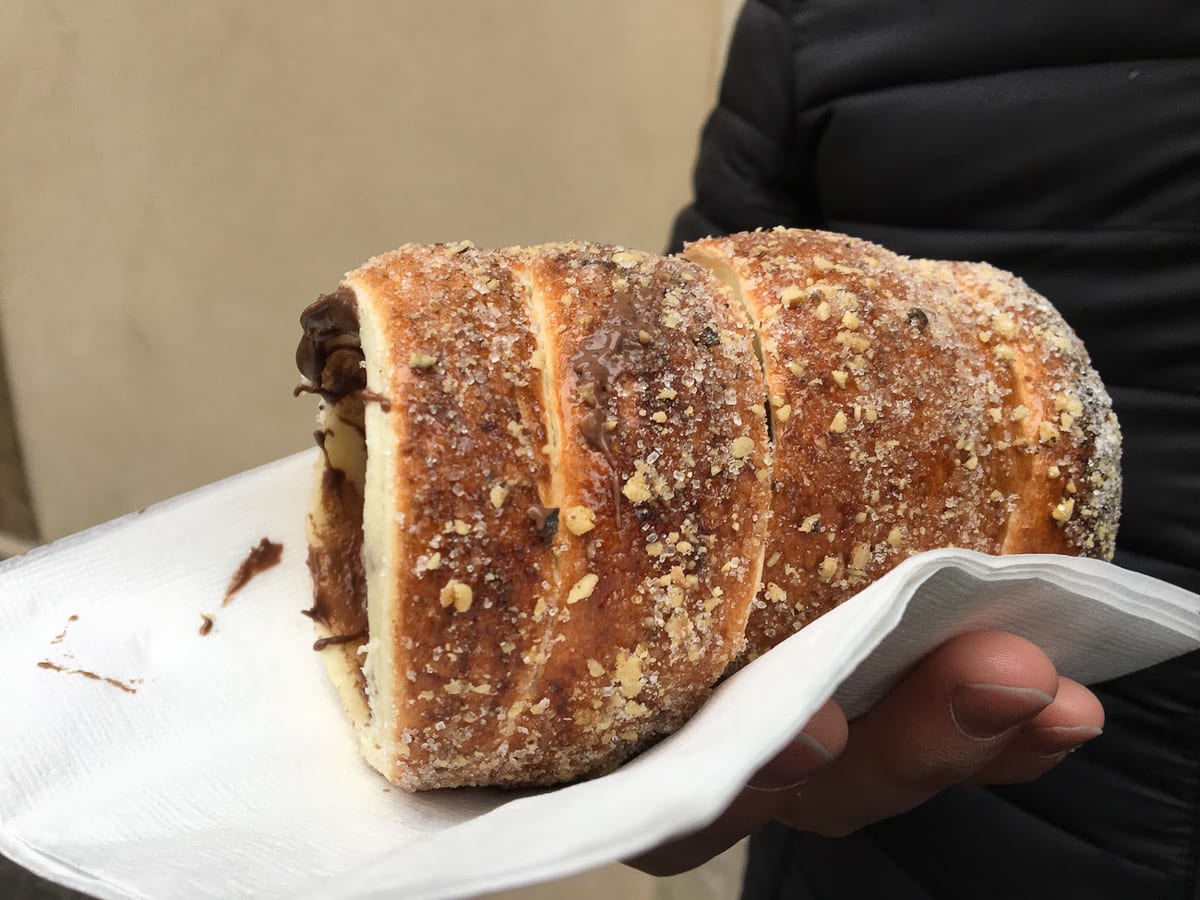 Another favorite is klobasa sausage. It's unceremoniously presented on a slab of rye bread but it hits the spot after a night of dancing and drinking like nothing else. There are several stands on Wenceslas Square where you can find klobasa at all hours of the day or night.
Other traditional Czech dishes are svickova and goulash. Svickova is beef sirloin in a carrot-based sauce with a side of heavy bread dumplings. It is a heavy, stick-to-your ribs meal best washed down with traditional Czech beer. Goulash comes served two ways, as a soup and on a plate with dumplings. Either way, it's basically beef stew. Like most Czech cuisine, it is heavy and best with beer.
If you want to take your Czech cuisine game to the next level, try Kulajda. This is a mushroom-based potato cream soup with dill and, in the traditional version, an egg.
Where to eat in Prague
Czech cuisine isn't only about stick-to-your ribs food. There are many restaurants with delicious and light cuisine. There is even a popular local chain called Lokal that makes traditional Czech cuisine accessible and more comfortable for visitors.
These are some great places to eat in Prague:
Cafe Louvre (Národní 22) is a historic 100-year-old restaurant in the city centre with wonderful pastries, breakfasts and other dishes too. It's decorated in the style of the "First Republic" and has been host to famous diners like Albert Einstein and Franz Kafka. It's one of the Prague highlights, both for its history and its food.
Bohemia Bagel has many locations around Prague and they are all known for quality food. Breakfast is especially good at Bohemia Bagel locations city-wide, and visitors from North America might appreciate some familiar dishes.
Radost FX near the I.P. Pavlova metro station is renowned for its vegetarian brunches. It's also a house music club at night. The decor is unique and the food really is delicious.
For lunch (and dinner, too) in the centre of Prague, your nearest Potrefena Husa is always a great option. It's a local chain that has perfected fast, quality food. From 11 a.m. to 2 p.m. each weekday there will be a lunch menu with quick, cheap dishes.
Dinner in Vinohrady is always a good idea and Kofein (Nitranská 9) is a hip wine and tapas-themed restaurant. Try the paté: it's divine. Just up the street from Kofein is Vinohradský Pivovar (Korunní 106). They microbrew beer and create truly wonderful meals that are a little more traditional. If they have any beef cheeks left it's worth a try. Both places require reservations.
The best nightlife in Prague
Prague has plenty of bars and pubs, and when you visit Prague you'll find there's something for everyone.
Cocktail bars are all the rage these days and places like the Hemingway Bar (Karoliny Světlé 26) are fantastic. Hemingway also offers traditional absinthe service if you want to see the green lady. They only take cash, so make sure you have enough before you go. Reservations are also a must as the place is always packed; the classic decor provides a warm and cozy place that no one wants to leave.
Another fantastic cocktail bar in the city centre is Anonymous Bar (Michalská 12). The motif is Guy Fawkes, and the spy/hacker theme is very popular. Once again, reservations are a requirement. If you order "the key" to start your night (spoiler: it's a shot), you'll get access to the secret menu.
Another quiet cocktail bar is Bar and Books. They have two locations, one right off Old Town Square and another in the Vinohrady district of Prague 2. It's a classy place, but usually not very crowded. Most of the time you won't need a reservation and since it's usually quiet, conversations are easy to have.
Bugsy's Bar (Pařížská 10) close to Old Town Square has been serving up cocktails since 1996, right after the fall of communism in the country. It's classy with fantastic service and right in the centre of it all. If it's too busy, there are many other places nearby.
The Friday and Saturday night 80s and 90s party at Lucerna Music Bar (Vodičkova 36) at Wenceslas Square is super popular, too. You can dance the night – and morning – away to classics from the 80s and 90s.
Where to stay in Prague
When it comes to Prague neighbourhoods to stay in during your Prague visit, it's a three-way tie.
To be close to the best of Prague, Old Town is wonderful, but it might be a little expensive or too busy and crowded for some.
Very close to Old Town, but with a slower, quieter feel is Vinohrady in Prague 2. It's easily reached by metro and tram and doesn't see nearly as many tourists as Old Town. Vinohrady has a middle-class charm that makes it a popular district for young professionals. Because of this, there are some excellent hidden gems when it comes to bars and restaurants.
Also very close to Old Town and easily reached by metro or tram is Zizkov. It's a touch more "rustic" than Vinohrady, but essentially the same distance from Old Town. It's not as quiet, or as polished as Vinohrady, but that doesn't mean it isn't just as good an option for accommodation. It might have some of the more affordable places to stay in Prague, and if you're arriving by train could also be the most convenient.
Compare hotels in Prague on Booking.com or HotelsCombined.
How to get around Prague
Public transportation in Prague is cheap and easy to navigate. Many tourists will not even use the trams when they visit Prague, but they provide a different view than the metro. When using the metro, everywhere a tourist would want to go is just 24 Czech Crowns, the cheapest ticket.
You can buy tickets at the yellow machines in metro stations or any tobacco shop.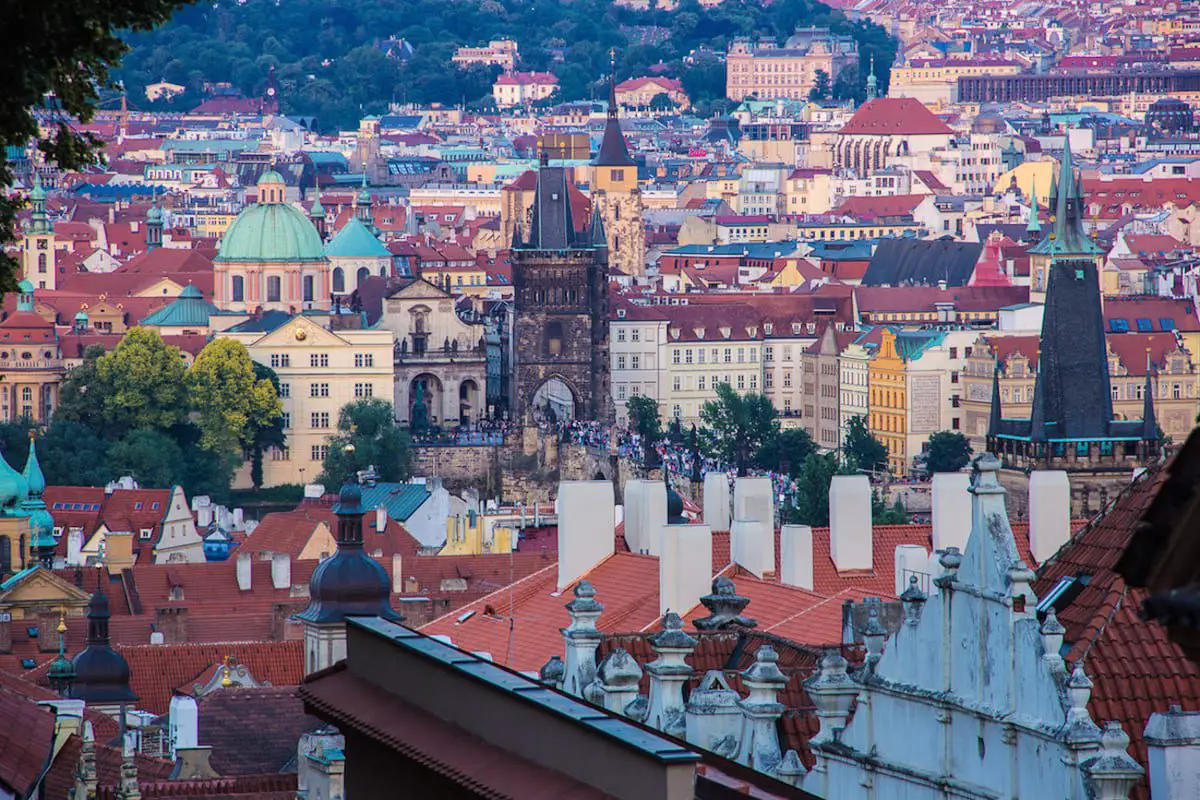 Regular metro and tram service ends at midnight. After that, the night trams can get you where you need to go – just not as quickly during the day as the routes change.
Taxis are convenient, but not always honest if you stop them on the street and you don't speak Czech. For that reason, we'd suggest Uber instead.
From the airport, you can arrange a pre-booked, shared or private transfer, so that you don't need to get a taxi when you land.
About the author:
Perpetually on the hunt for cheap flights, cold beers, and awesome terraces, Canadian travel blogger Katie Matthews has been travelling the world since she was 16, when she somehow persuaded her parents to let her move abroad to learn the ways of hygge in Denmark. Picking up a Canadian husband and a Taiwanese street cat along the way, she has lived around the world, including spending 15 months in Prague. Now based in Budapest with her husband Geoff and their daughter, Katie is editor of Wandertooth.com. She's also co-creator of several travel-themed adult colouring books and is the author of Wandertooth's Guide to Prague, a totally free (and awesome) e-book guide to Prague.
VISIT PRAGUE – YOUR TRIP ESSENTIALS
Have you been to Prague before? What are your insider tips for people who want to visit Prague? Drop them in the comments below.
This post was originally published in May 2019, and updated in July 2020.
PIN IT FOR LATER: