Well, if I thought March was a long month, then April felt like a decade. Throughout the whole month, I've alternated between feeling like I'm watching a clock hand tick by slowly and then the sensation that time is passing by in a blur.
April was another month of settling in to the new normal that has descended upon us. Here's what (little) I got up to.
This blog post may contain affiliate links, meaning if you book or buy something through one of these links, I may earn a small commission (at no extra cost to you).
Where I went
Ummm, let me think… other than my lounge room, my home office, the kitchen (many times), the supermarket and a daily dog walk to the park, I went absolutely nowhere in April!
To be honest, I'm actually okay with this. It's kinda nice to have some downtime, read books, focus on my work and plan out some blog tasks over the next few months. I usually put so much on my to-do list and have so many things planned that I end up overwhelmed.
So, I've sort of enjoyed taking this time to learn to slow down.
I did turn another year older, my first birthday in isolation. I had friends drop off prosecco and cake, and then Matt arranged for dinner from Attica, a restaurant that has been on the world's 50 best restaurants lists and is now offering takeaway. I've been lucky enough to eat in the restaurant before, and it felt extra special to be able to indulge at home.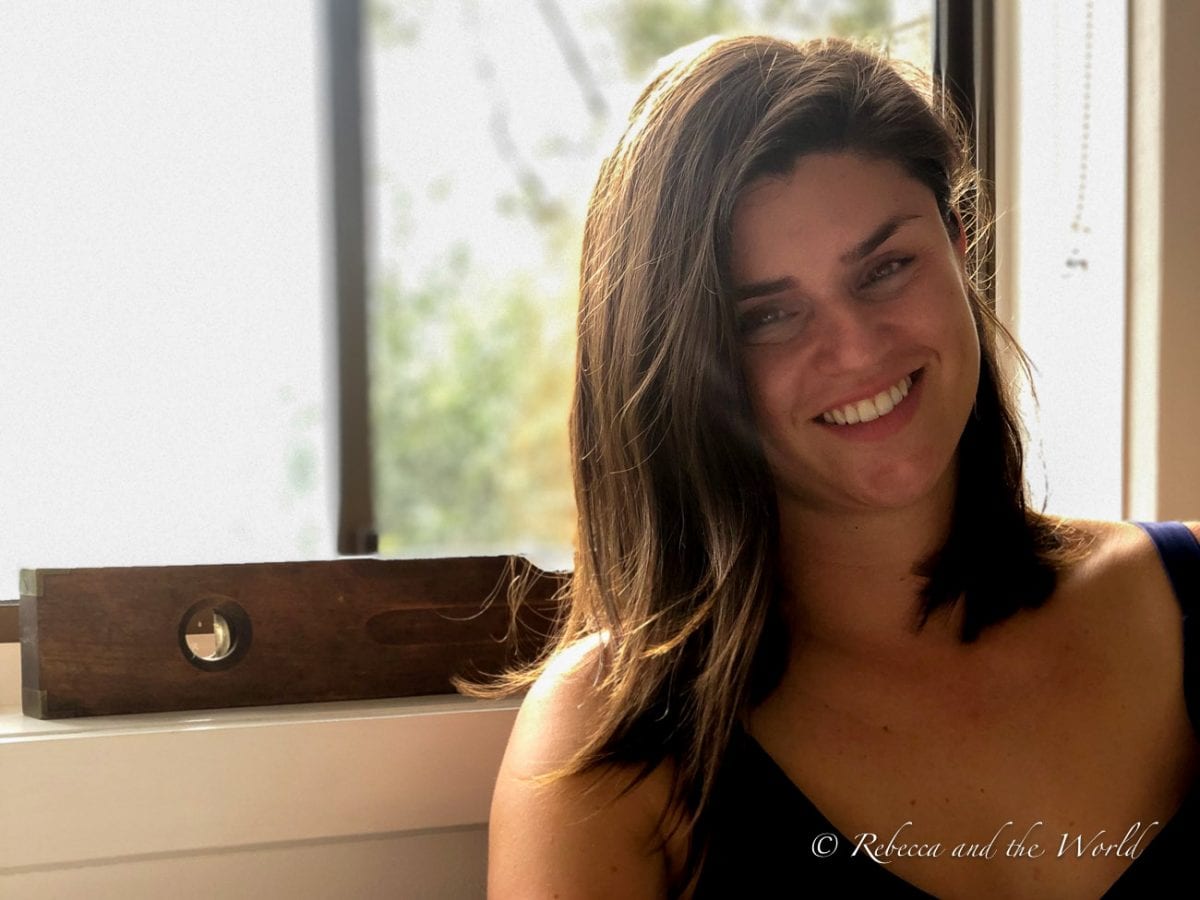 Where to next?
While great deals keep landing in my inbox ($900 flights from Melbourne to Buenos Aires! $800 flights to Lima!), I'm holding off making any bookings right now. Even though Australia has fared quite well throughout the pandemic, the government doesn't seem to be in any hurry to open borders.
And even though I'm a traveller who is always planning the next adventure, I'm actually on board with this. It's going to be frustrating, for sure, but it's also the cautious approach we need to maintain the low infection rates we've had in Australia.
That hasn't stopped me from dreaming, of course. I actually wrote a blog post about 15 countries I'd love to visit when this is all over (and let me tell you, it was hard to limit it to just these places!).
When we can travel, first up will be Australia. I haven't seen a whole lot of my own country and it's going to be the easiest place for me to visit. Plus, there is so much right here in my own backyard that I have always taken for granted.
Until then, I'll be hanging out in the kitchen at home.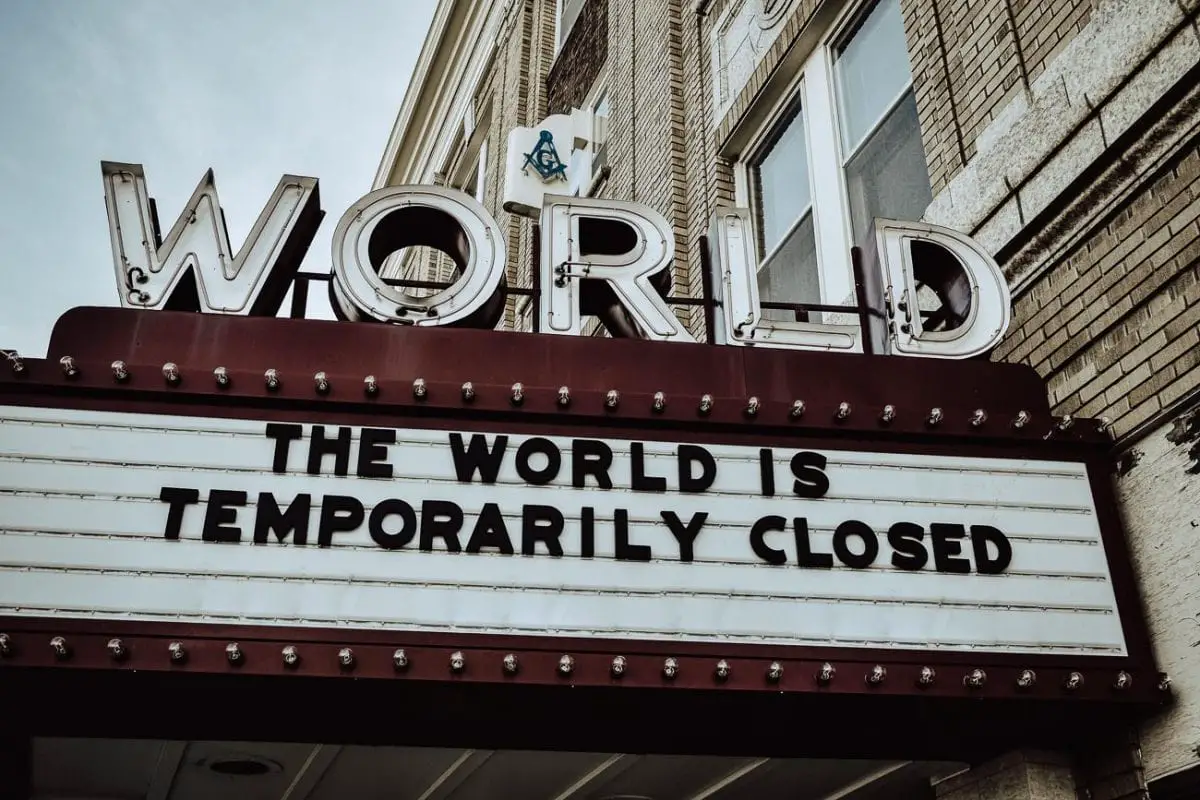 2020 goals
One of the reasons I wanted to start these monthly recaps is to keep myself accountable for the goals I've set myself for 2020. Here's an update on where I'm at with each of them.
Travel
2020 goals:
Travel to East Africa (done!)
Explore more of Australia
Visit Italy
Experience Dia de los Muertos in Oaxaca
Go back to Papua New Guinea
Update:
Travel plans are on hold until I'm confident that when I leave Australia I can actually get back in!
You can read more about my time in Uganda and Tanzania in February this year.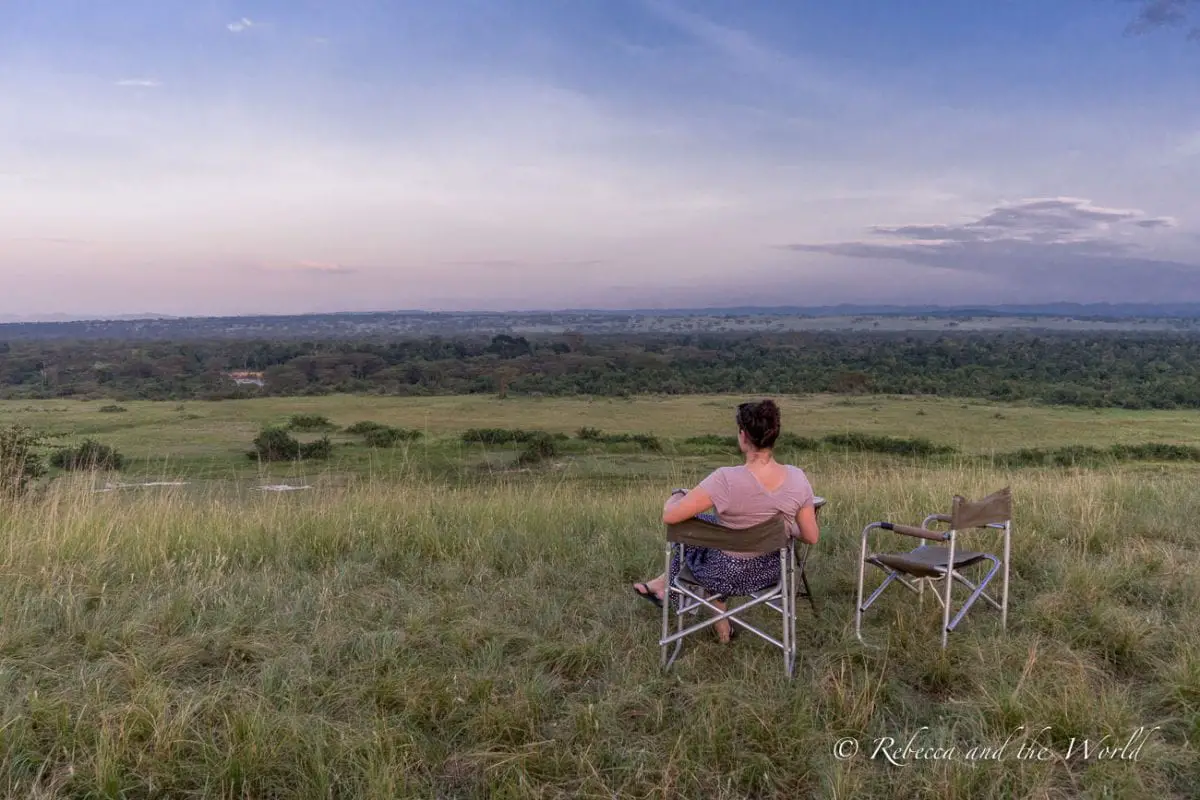 Blog
2020 goals:
Grow my blog to 50,000 pageviews by the end of 2020
Reach 25,000 sessions per month by the end of 2020
Make $15,000 from the blog
Update:
The decimation that began in March continued into April. Blog traffic continued to plummet. While I'm not a full-time travel blogger who relies on the income from my blog, it was so nice to be seeing the results of my blogging efforts at the start of the year. All of that's now gone.
With the plummet in traffic, comes several thoughts… Do I keep doing this? What's the point of having a travel blog if no one is/can travel?
Then I come back to why I started this blog in the first place: to help people plan their travels, to save them time when planning an itinerary, and to share my love of my favourite places in the world.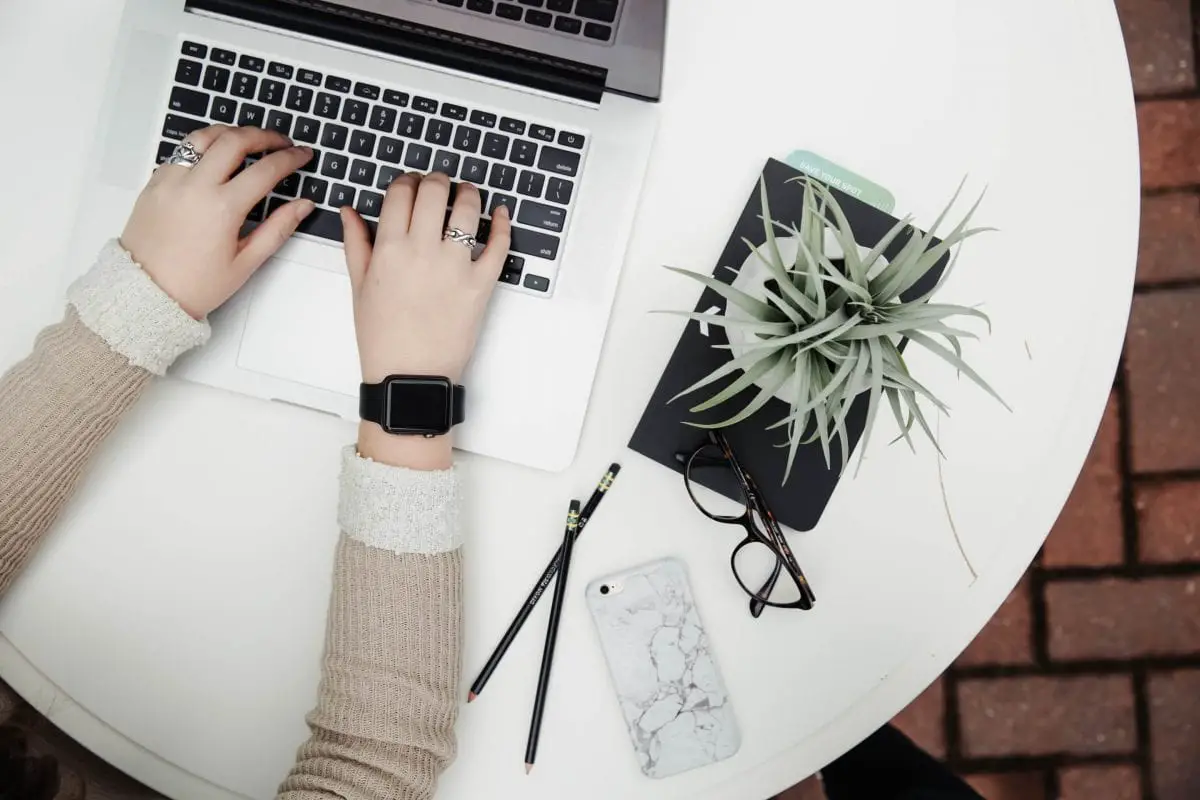 My devastating stats for April are:
Pageviews: 5,423 (down from 23,598 in January)
Sessions: 4,477 (down from 19,043 in January)
Money earned: It usually takes a month or two for payments to come in, so my latest income from the blog was for March, and it totaled US$45.64 which was down, down, down from the US$708.27 I earned in February. This came from advertising on my site, with no affiliate income earned for the month at all.
I published a few new posts in April. One way you can easily help travel bloggers is to go check out our blog posts, so I'd love if you would click through to read my new posts!
My most popular post on Instagram was from Zanzibar, a place I have wanted to visit since I was a little girl.
Follow me here on Instagram if you're not already!
Travel articles
2020 goal:
Publish 10 travel articles in newspapers and magazines
Update:
As I mentioned earlier, I've been slowing down lately, so the stories from East Africa that I've started to write are still sitting there, patiently waiting for me to return to them.
Once written, I have no idea which outlets I'll pitch them to, as many travel magazines and newspaper inserts have folded, and many others have limited budgets for new writers.
Language study
2020 goals:
Reach C1 level in Spanish
Re-learn Arabic or French
Update:
I dusted off my Spanish books in April and have spent some time revising. The subjunctive (ugh) has been my focus, and in the next few weeks I plan to start online classes again to practice speaking. Because what's the point of learning a language if you can't speak it?
It's been a while, but I use iTalki for online classes. I can connect with native speakers and spend half an hour chatting away and having all my mistakes corrected for me right then and there. It also means I can take lessons from home or wherever I may be – I don't have to go anywhere. I highly recommend this program if you're learning a language.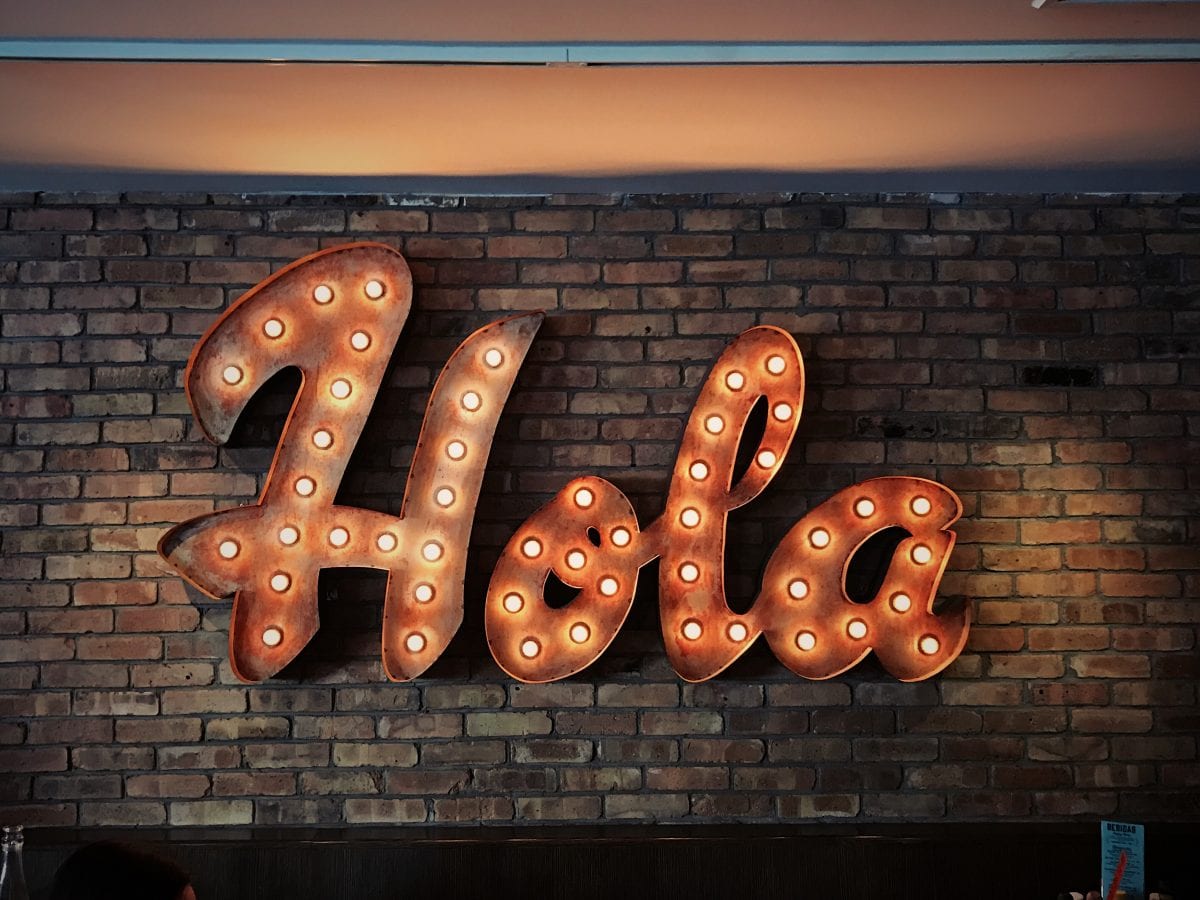 Health and fitness
2020 goals:
Exercise 4-5 times a week for at least 30 minutes
Be more conscious of what I eat
Drink at least 2 litres of water every day
Update:
Let's not address this one… April was bad. I rarely exercised. I ate terribly. Moving on.
Books I'm reading
2020 goal:
Update:
This bookworm flew through six books in April – more than I've ever read in a month in a looonnnggg time. This puts me at 13 books read so far this year – halfway through my goal.
1. Where the Crawdads Sing by Delia Owens
The hot book of the season, the one that everyone's been raving about, the one that Reese Witherspoon picked for her book club. It's a story about a young girl who grows up as "the Marsh Girl" and becomes entwined in a murder mystery. Because of all the hype around this book, I really wanted to love this book, but… I just didn't. I enjoyed the first half, but the second half of the book felt shallow and there were many moments that were very unbelievable for me.
2. My Year of Rest and Relaxation by Ottessa Moshfegh
The narrator (who I'm just realising is never actually named in the book) is undertaking an experiment: a year of sleeping. Hopped up on drugs, she sees very few people as she counts down the days. I didn't know much about this book, but after reading a review I decided on a whim to purchase it (along with way too many other books during a pandemic-inspired shopping spree!). It was a quick read, but enjoyable. Depressing but also sardonically witty. The Vogue review on the cover sums it up perfectly "Savage, funny, frequently on the verge of teetering into lunacy…"
3. The Zanzibar Chest by Aidan Hartley
I downloaded this book to read prior to my trip to East Africa but didn't get to it before I left. The memoir starts with the author finding diaries in his dead father's trunk, and then weaves between the story he discovers within their pages and his own love affair with Africa. Aidan Hartley is a journalist who is drawn to war reporting, and his descriptions are vivid and engrossing. I really enjoyed reading this one.
4. Girl, Woman, Other by Bernadine Evaristo
A story about 12 characters whose lives are intertwined. I absolutely loved this book and the different characters. It did take me a while to get used to reading it, though; the lack of punctuation throughout is somewhat challenging, but I flew through the book once I got into the flow of it.
5. Normal People by Sally Rooney
This book follows two very different people and the relationship they develop over the years, through high school and into university. Another book that has received many accolades and is now a television series. Annddd… another one that didn't live up to the hype for me. I didn't connect with the characters at all, and these characters weren't even developed properly. The people who are seemingly key to the main character's whole development – her family – are barely mentioned throughout the novel. While I wasn't a fan of the book, I might watch the TV show to see if there's something I missed.
6. Everything I Never Told You by Celeste Ng
A story that revolves around a Chinese-American family in the 70s and what happens when the favourite daughter's body is discovered in the nearby lake. Beautifully written and heartbreaking. For me, the book demonstrated the power of communication and the terrible things that can happen when we just assume things or misunderstand someone else's actions and words. I loved it, and I've got another of the author's novels in my reading pile.
Until next month, stay safe and healthy everyone!
Header image by Max van den Oetelaar on Unsplash