Earlier this year, when I wrote a 2019 year-in-review post, I made plans to publish a monthly recap to share my travels and to keep me accountable for several goals that I want to achieve in 2020.
This is the first of these monthly reviews, and man did I choose a doozy of a month to start them!
What the heck has happened to the world? Like all of you, I've been consumed by and impacted by the virus. Luckily, I'm healthy, my husband's healthy, and very few people I know have contracted the disease. But I know that not everyone can say the same.
March has felt like a horror of a month. The only good thing to come out of it has been the plethora of hilarious memes and social media posts.
Thirty days hath September,
April, June, and November,
all the rest have thirty-one
Except March which has 8000

— brandAn is good (@LeBearGirdle) March 29, 2020
But, despite everything going on, there were still (some) good times in March (I say as I remind myself to always look for the positive in every situation…).
This blog post may contain affiliate links, meaning if you book or buy something through one of these links, I may earn a small commission (at no extra cost to you!).
The Highs
East Africa trip
I spent the whole month of February in East Africa and returned in early March. It was an epic trip that took me through three countries: Uganda, Rwanda and Tanzania.
Along the way, I saw elephants, lions, hyenas, a leopard, a gazillion birds, giraffe and much more wildlife, I hiked next to an active volcano, I biked through the Rwandan countryside, I came face to face with wild mountain gorillas (something that's been on my bucket list for a very long time) and ended with a few days on the beaches of Zanzibar. I also made new friends through the tour companies I worked with, Ellington Safaris in Uganda and Wild & Me Safaris in Tanzania.
I've so far only published one blog post about my East Africa trip, a guide to planning a wildlife-packed Uganda itinerary. I've got plenty more posts to write, so stay tuned!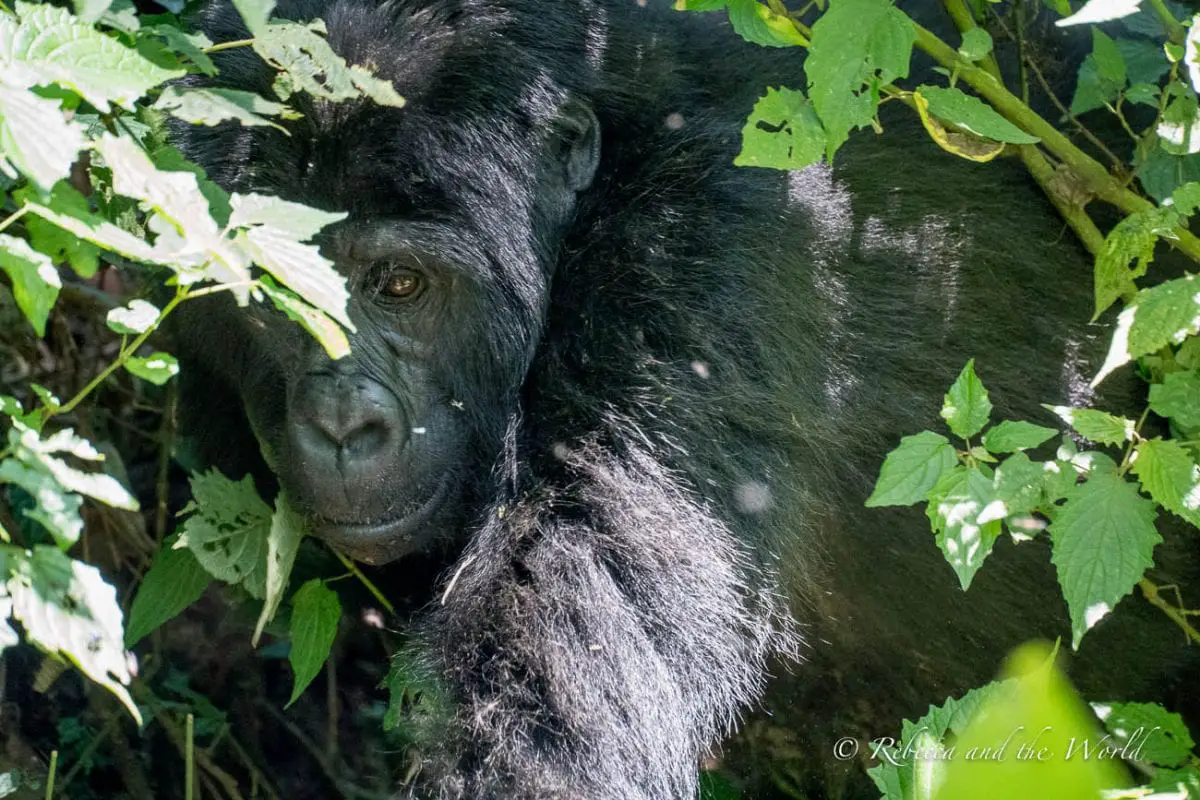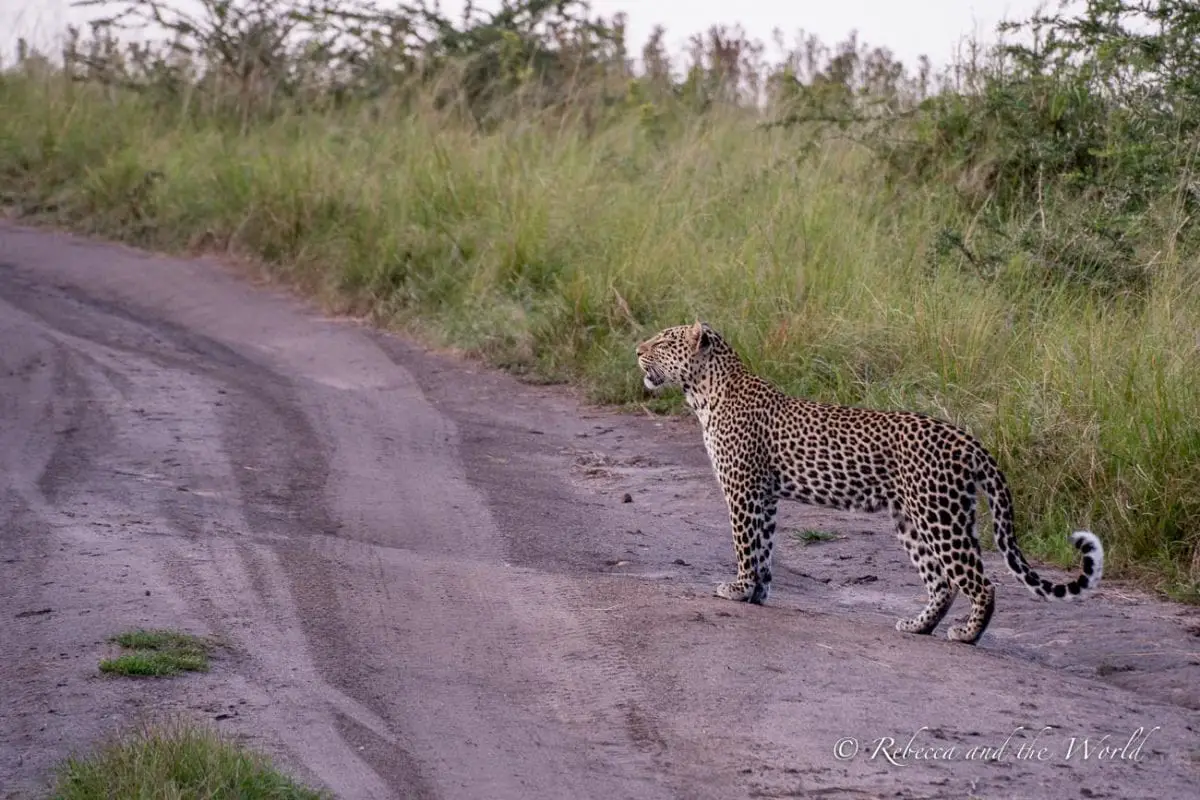 Coming home to my boys
When I first planned my trip to East Africa, I kept finding things to add to my itinerary and all of a sudden, I discovered that I'd need at least a month to do it all.
I travelled solo to East Africa. At the beginning of the trip, a month seemed very easy to do by myself, but as the days went by I found myself missing my husband more and more, and wishing that he were by my side for the amazing experiences I was having.
Arriving home to my boys – my husband and our dog, Diego – was so wonderful. I love being back home and able to hug them whenever I want. Never take those special people (and animals) in your life for granted!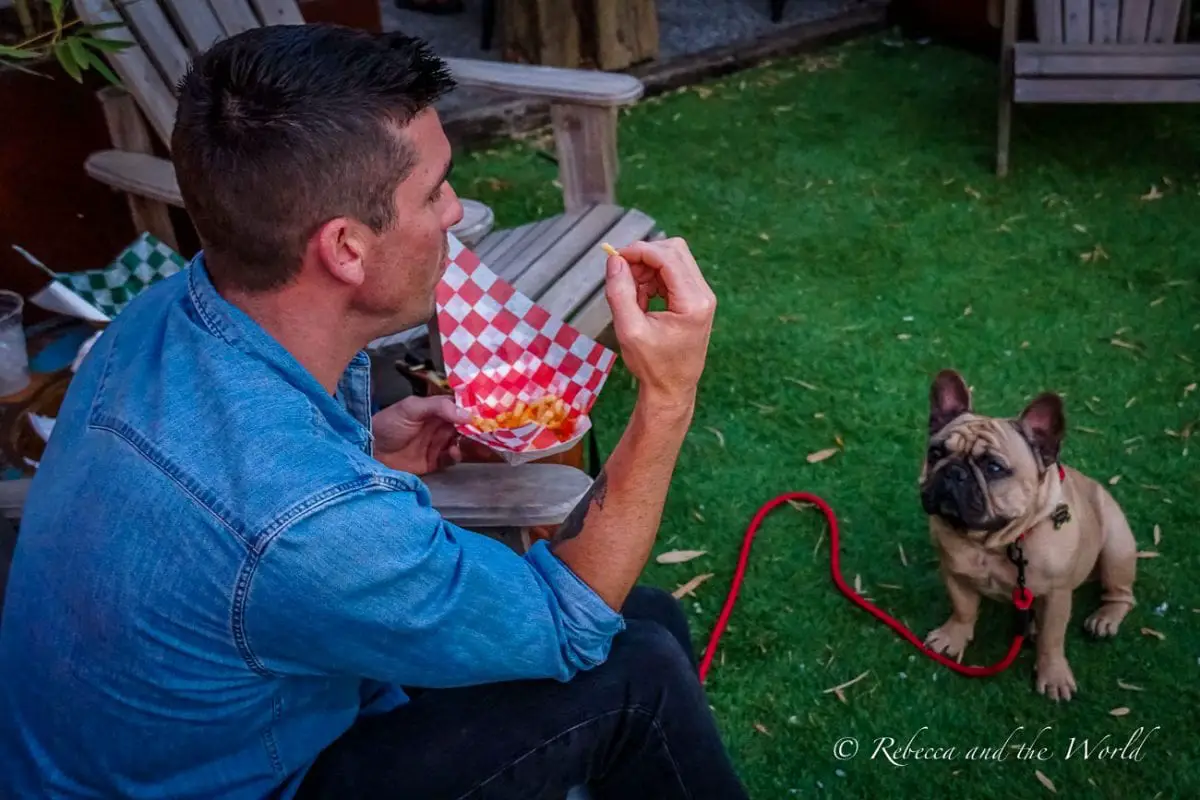 The Lows
The C word
No surprise here… hello, coronavirus. I don't think I need to say much about this. We all know what's going on, and it's impacting all of our lives in one way or another.
I'm just very thankful that I arrived home from East Africa before the shit really hit the fan. I got home before Australia closed its borders and people around the world started worrying about how they would get home (some are still in that situation).
For most of March, as soon as the government gave the advice, we've stayed at home, venturing out only to go to the supermarket or get some fresh air with Diego. It's hard not knowing when this will all end – but I'm pretty sure that we won't be out gathering in large groups in the next few weeks.
Lack of motivation
I have a list of about 8-10 blog posts to write from my trip to East Africa, and as soon as I got home I scheduled them all out on my editorial calendar, aiming to get 2-3 written and published each week. Boom, I was ready to write and share all these adventures!
But, after only a week or so back at home, I became consumed by everything coronavirus related. I read every article, pored over the latest stats and pondered what's going to happen in the coming months.
So how many of those blog posts have I written?
One.
Just one. (Go check it out, though!)
To be honest, I lost my motivation to do a lot of things, not just blogging. I know I'm not alone in this. It's hard to concentrate.
There are a whole lot of people out there boasting about their productivity during this time. Get fit! Write a book! Bake some banana bread! Take 10,000 online courses! Learn a new skill!
I have not been one of those people. In the beginning, I wanted to be like them, but now I realise that it's crazy. I'd much prefer to do a puzzle or read a book. Or nothing. I've watched a whole lot more TV than I usually do.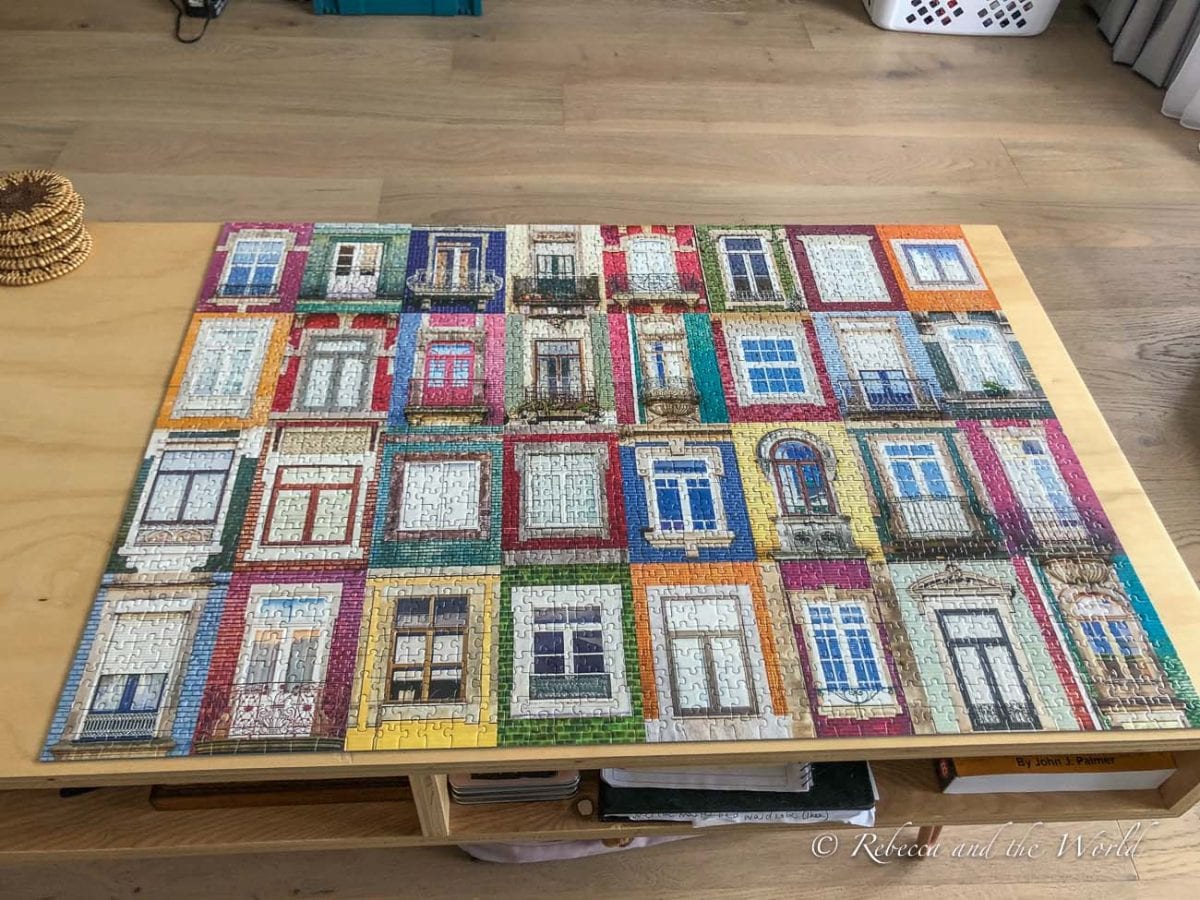 And that's ok. (The New York Times even says so.)
If you're feeling like me, consider doing what I've done and give yourself a break. Just go with however you're feeling on a particular day. These are unprecedented times and we're all going to react differently.
The fact that I've written and published this blog post is actually quite an achievement. Yay me!
Starting back at work
At the end of March, my year of long service leave ended and I was back to work. Cue sobs.
Going back to work after a year off is hard, but going back to work in the time of corona is just plain weird. I did my handover on the phone, I haven't seen any of my colleagues in person, and every conference call starts with some sort of coronavirus recap. It's just strange.
I've put this in the Lows because who wants to be working, right? But, in all honesty, it's been nice to re-connect with my colleagues and have projects to work on. It's keeping me focused and hopefully that focus will extend into my blogging zone.
2020 goals
One of the reasons I wanted to start these monthly recaps is to keep myself accountable for the goals I've set myself for 2020.
Wanna know how I'm doing? Read on. (Spoiler alert: not great.)
Travel goals
2020 goals:
Update:
2020 was supposed to be a year of epic travels, but like everyone else, my plans are on hold.
I did of course tick off my trip to East Africa, but the other trips we had planned for this year are all up in the air.
In the grand scheme of things, postponing a few trips is nothing, and these countries will be eagerly awaiting tourists when we can travel again.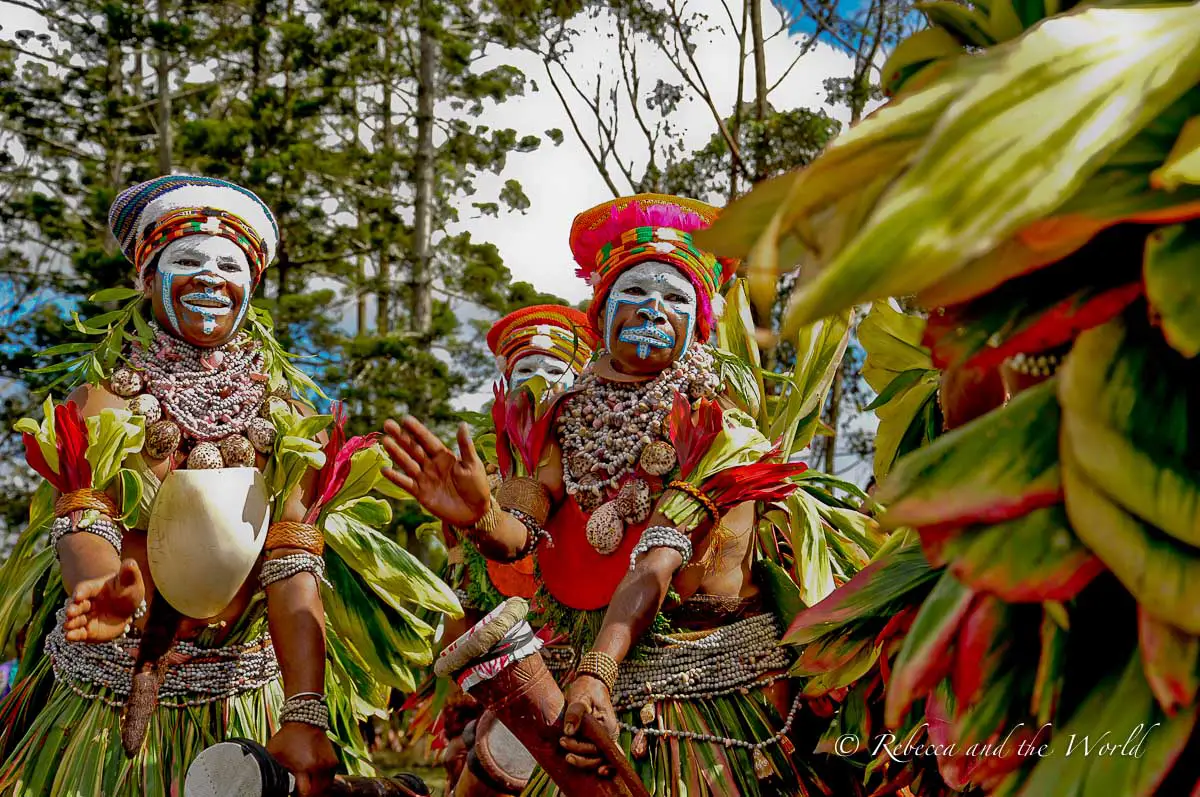 Blog
2020 goals:
Grow my blog to 50,000 pageviews by the end of 2020
Reach 25,000 sessions per month by the end of 2020
Make $15,000 from the blog
Update:
Wow, March absolutely shattered my blog. Like many travel bloggers, my pageviews were down massively, around 50 percent of what I'd normally get each month. It's devastating because I had seen so much growth over the previous few months, but not surprising given no one is searching for travel right now.
My stats for March are (sob):
Pageviews: 11,613 (down from 23,598 in January)
Sessions: 9,747 (down from 19,043 in January)
Money earned: I don't actually get the money I earn in a month straight away, so my latest income from the blog was for February, which totaled US$708.27. This came from advertising on my site (through a company called Ezoic), individual advertising, and affiliate income I earned. This was my best month ever! And… I'm estimating that I'll earn about zero dollars for March!
I published a few new posts in March (please go read them, share them on your social media channels, and help this travel blogger out!):
My most popular post on Instagram was one that I shared about the hike I did through Tanzania. I hiked for three days with a Maasai guide through the Ngorongoro highlands, past an active volcano and down to a remote lake.
Follow me on Instagram if you're not already!
Travel articles
2020 goal:
Publish 10 travel articles in newspapers and magazines
Update:
Many, many travel magazines are currently folding, and advertising in newspaper travel sections (of which there are only a few left anyway) is way down, so the opportunities for travel writers are diminishing rapidly. I've seen many travel writers online talking about going back to regular work, that's how rapid the demise has been.
Regardless, I'm in the process of writing two articles from my East Africa trip but I haven't yet pitched them. (Remember that motivation issue I mentioned earlier…?)
Language study
2020 goals:
Reach C1 level in Spanish
Re-start Arabic or French study
Update:
Given I was away for the month of February, I didn't really start any language study again, and since I've been back, with everything else going on, it just hasn't been a priority for me.
But I have planned a study schedule beginning in April. I'm starting with Spanish given that's the language that I'm most proficient in, and I'll focus on Arabic or French in the second half of the year.
Health and fitness
2020 goals:
Exercise 4-5 times a week for at least 30 minutes
Be more conscious of what I eat
Drink at least 2 litres of water every day
Update:
I was doing great with the gym… until it closed down halfway through March.
I definitely need to get into a better routine now that I'm confined to the house. I've found some great fitness apps and online workouts but my biggest workout of the day involves going to the kitchen cupboard to see what treats are hiding there. Send help!
I have been drinking 2 litres of water every day, though!
Books I'm reading
2020 goal: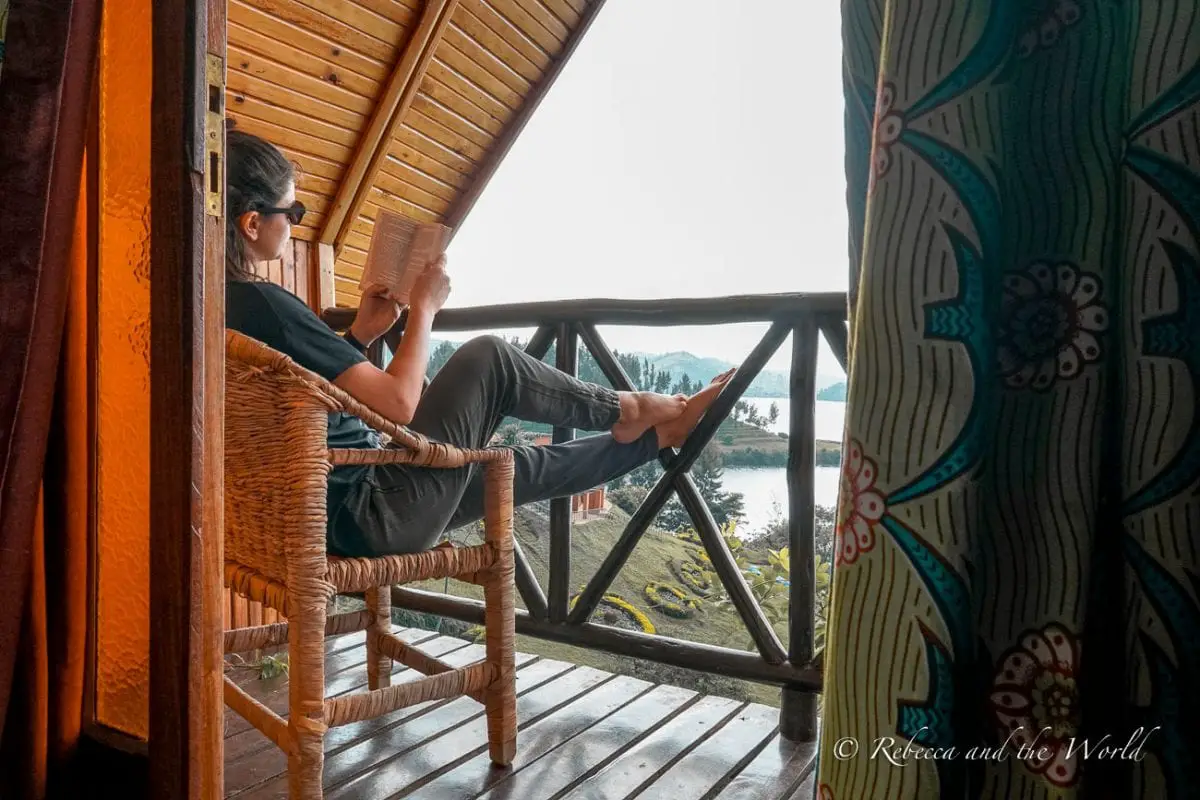 Update:
I'm off to a great start with this goal! In March I finished four books:
We Wish to Inform You That Tomorrow We Will Be Killed With Our Families by Philip Gourevitch – Before I visited East Africa, I wanted to read some books to get a feel for the countries I was travelling to. This book is about the Rwandan genocide, in which more than 800,000 (possibly more than one million) people were killed in just 100 days. This book, by a journalist who visited just after the genocide, is no-holds-barred and I learned a lot about the appalling inaction by the rest of the world before, during and after the genocide.
Abyssinian Chronicles by Moses Isegawa – Another book I read so I could learn about East Africa, this novel is about a young man growing up in Uganda post-independence. It was funny, it was gritty, it was strange. It did give me some context for the country I was visiting but it also went a bit over my head at times.
The Testaments by Margaret Atwood – I devoured this sequel to The Handmaid's Tale in about two days. Definitely worth a read if you're a fan of the original book or Hulu series.
Bird by Bird: Some Instructions on Writing and Life by Anne Lamott – I'm always looking to improve my writing, and this book is always recommended. Author Anne Lamott shares her writing advice, including the need for shitty first drafts and how to get over perfectionism. She's hilarious and I laughed plenty of times while reading. It's more geared toward people writing books, but I picked up plenty of tips that I can apply to my blog and travel writing.
Upcoming in April
More #stayathome activities, I imagine! Stay safe and healthy everyone, and let's hope that April brings better news for everyone.