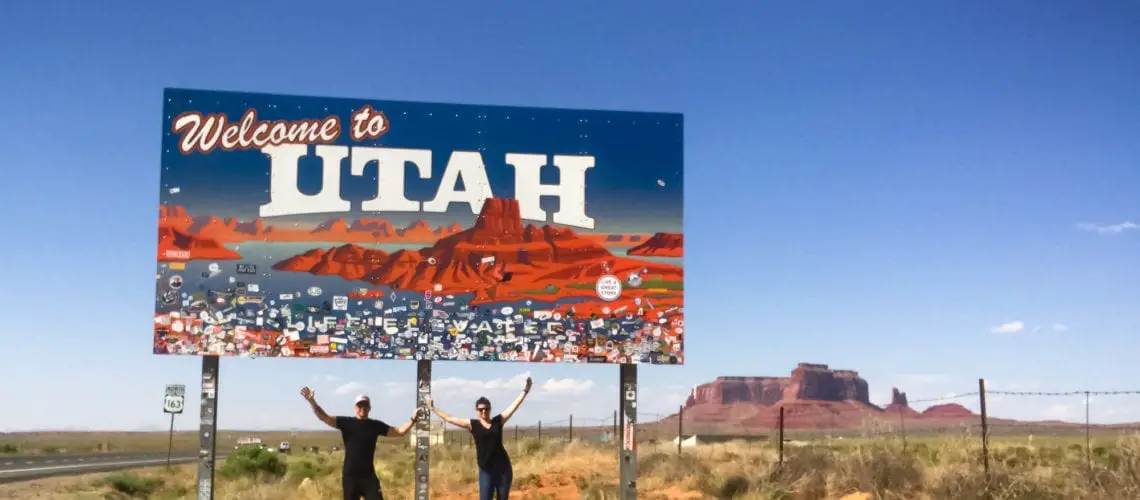 One of the top items on our USA bucket list is visiting the national parks in the United States – and man, does this country have some great ones. When I first started to do research, I kept coming back to the parks in one state: Utah. This state has FIVE national parks, and its tourism board does an awesome job of promoting them, providing itineraries for trips of varying days. We decided to hit the road and visit what is called the Mighty Five. We spent seven days road tripping Utah – with a quick side trip into Arizona – and couldn't believe how different and beautiful each park was. Here's how you can also do the same trip.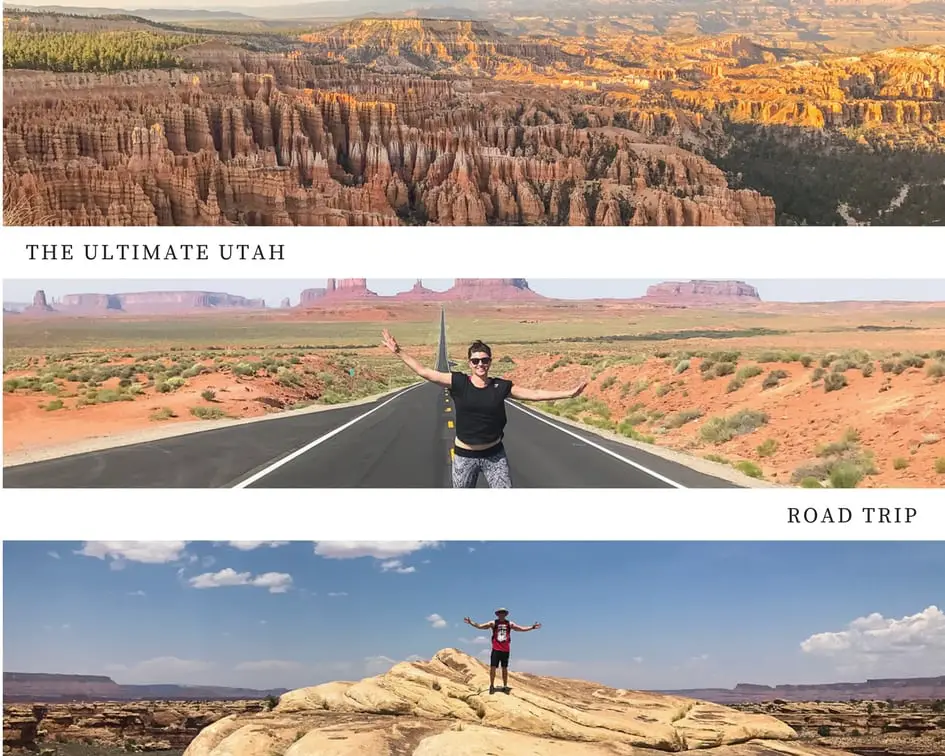 What you need to know
First up, my biggest tips:
If you're planning to visit two national parks, consider buying the America the Beautiful annual pass. If you're planning three or more parks, you'd be crazy not to buy one of these passes – you'll save a tonne of money! The pass is valid at any national park in the entire United States. We bought it just before our trip, and have now used it at seven different national parks.
Rent a campervan or RV – it's a great way to combine both your transport and accommodation costs.
If you don't want to sleep in your wheels, consider booking accommodation in advance. Hotels, lodges and camping sites can be booked out months – even a year – in advance in high season.
Do your research on each park's website in advance – there is a huge amount of information available online. This will help you plan your days to get the most out of each park. And when you arrive, stop by the visitor centre to pick up a map and talk to the rangers – they know the best time to visit each location for the perfect photos and which hikes to do.
Get some good hiking shoes. I couldn't believe how many people we saw hiking in sandals and even heels (what?!). If you're serious about seeing the trails, then get serious about your footwear.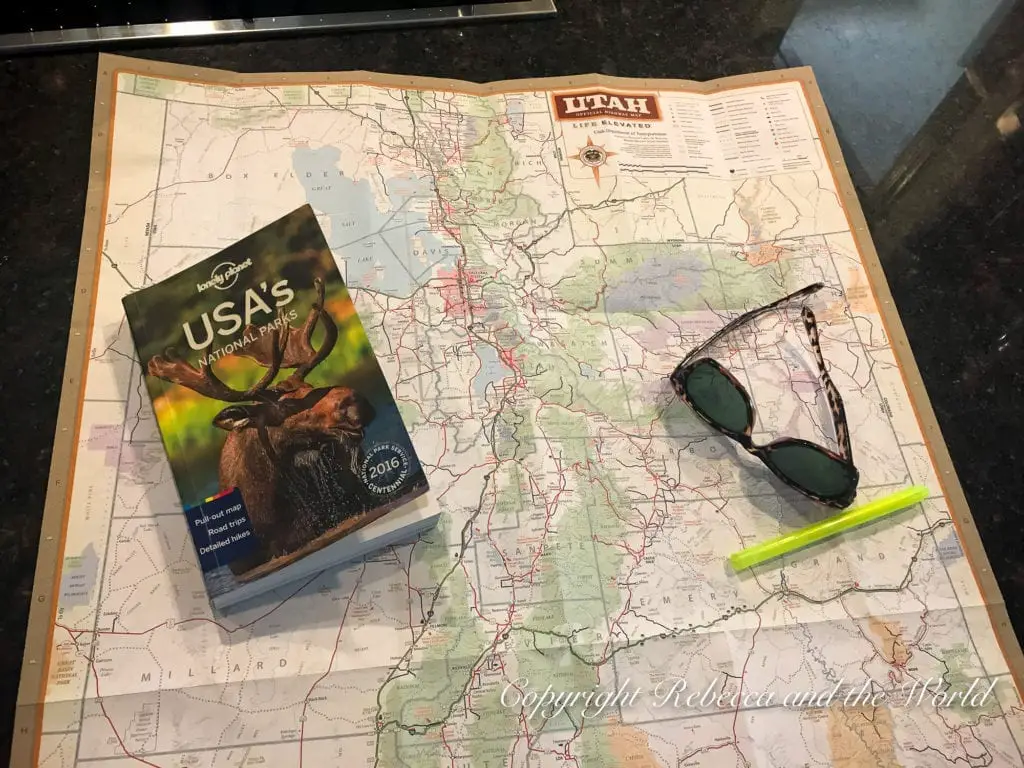 Day 1: Salt Lake City to Zion National Park
First up, pick up your campervan. We rented our wheels through Lost Campers but there are plenty of options. Our van, named Rachel, was our home for week. She was kitted out with a mini kitchen (everything AND the kitchen sink!), a portable gas stove, a surprisingly comfortable mattress, and cutlery, crockery and cooking utensils. It was great value, particularly if you consider that we had transport and accommodation all sorted. We got our van in Salt Lake City, but another option for this trip is to start in Las Vegas and then work your way in a loop around the parks and end in Salt Lake City.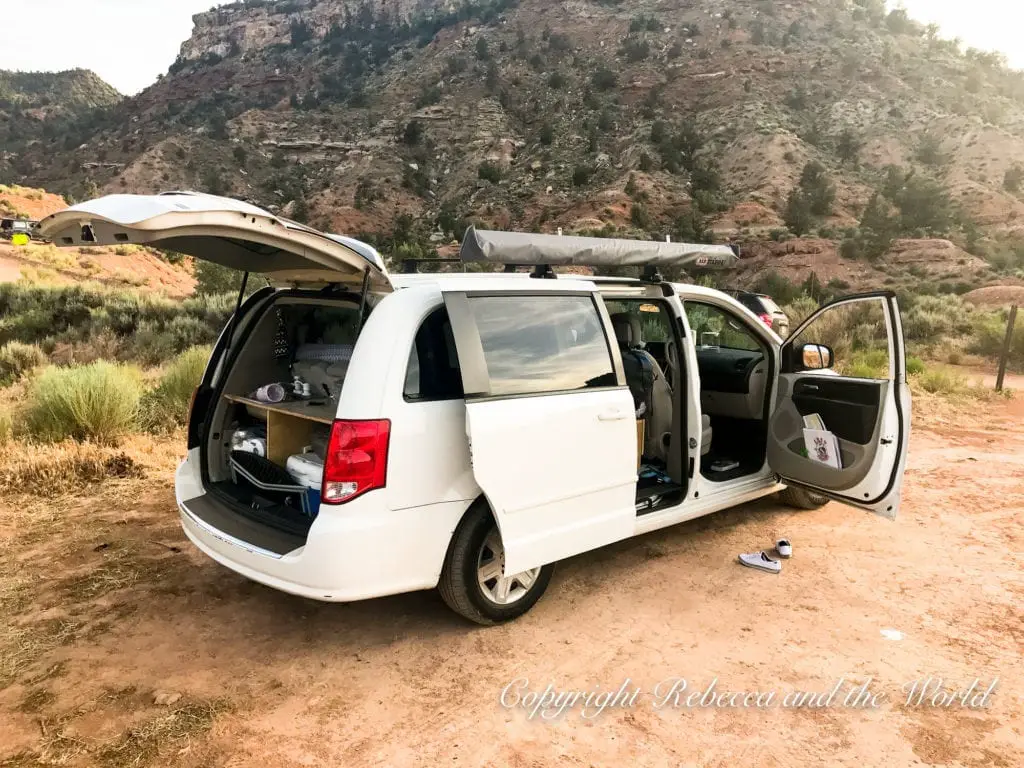 Once you have your van, stop by Walmart to pick up supplies. Then, hit the road and head toward Zion, about 3 1/2 hours' drive from Salt Lake City.
When you arrive in Springdale, the town just outside of the entrance to Zion, the first thing you want to do is sort out where you'll be parking your van. In our case, it was late in the afternoon when we drove into town and all the campsites were fully booked. If that's the same for you, ask at one of the visitor's centres about the free BLM campsites in the area. They'll direct you to a couple of locations outside of town. You'll want a car with a high clearance as you may need to make your way along some bumpy roads. Keep in mind there are no facilities on the free BLM sites (no toilets, no showers, no running water) so come prepared with everything you need. The upside is that you will probably have a spectacular sunset all to yourself.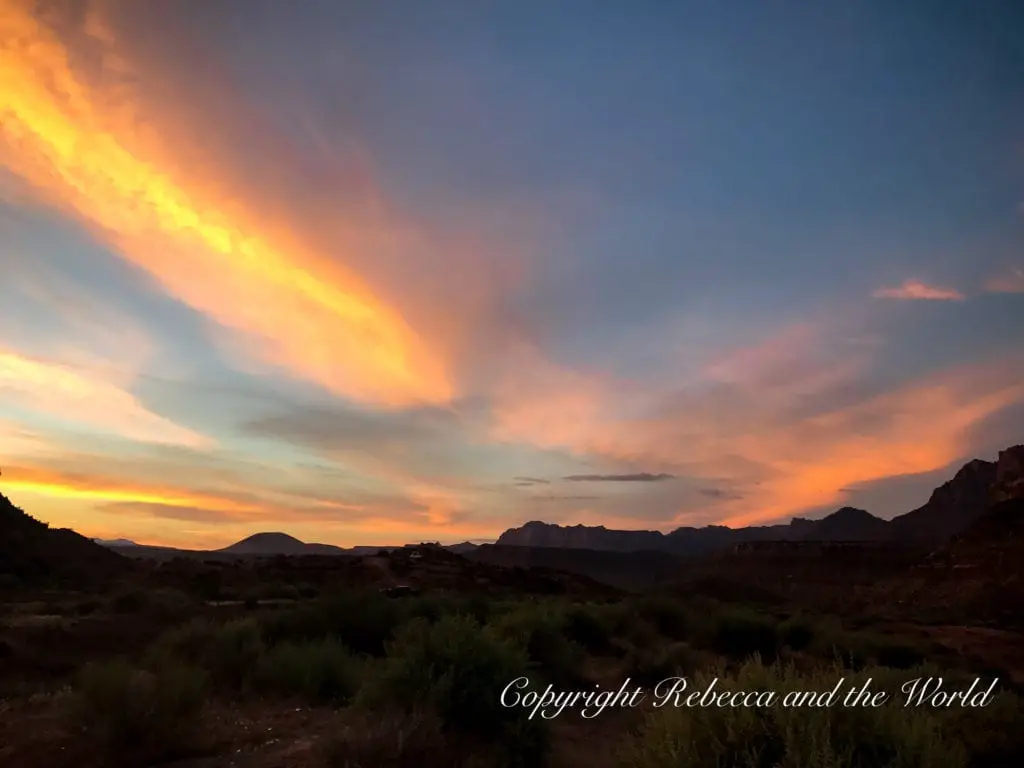 Day 2: Zion National Park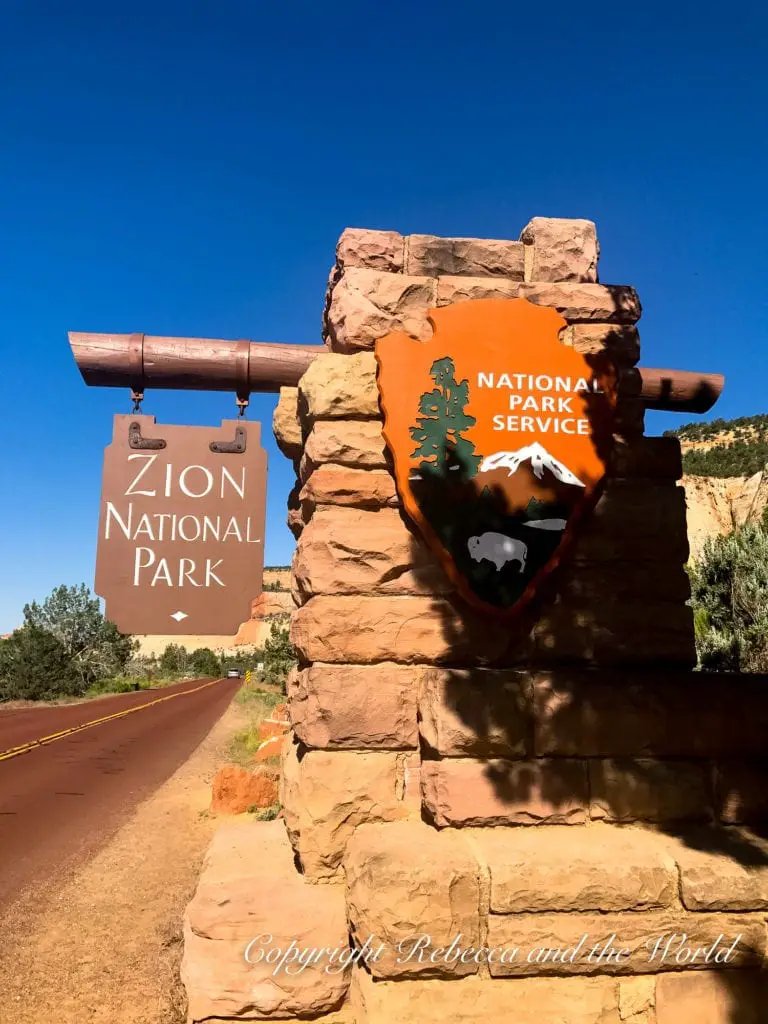 Wake up early (yes, maybe even 5am) to get a head start on the Angel's Landing Hike. This hike is very popular, and starting early helps to avoid both the crowds and the heat of the day. It's a beautiful but fairly strenuous hike with some pockets of shade. The final ascent is a narrow ridge with steel chains the only barrier to keep you falling hundreds of metres off the side. I'm not shy in admitting that I just couldn't bring myself to do this final section. The hubs did, though, and came back saying that it was very hairy in some parts, but worth it if you don't have a fear of heights.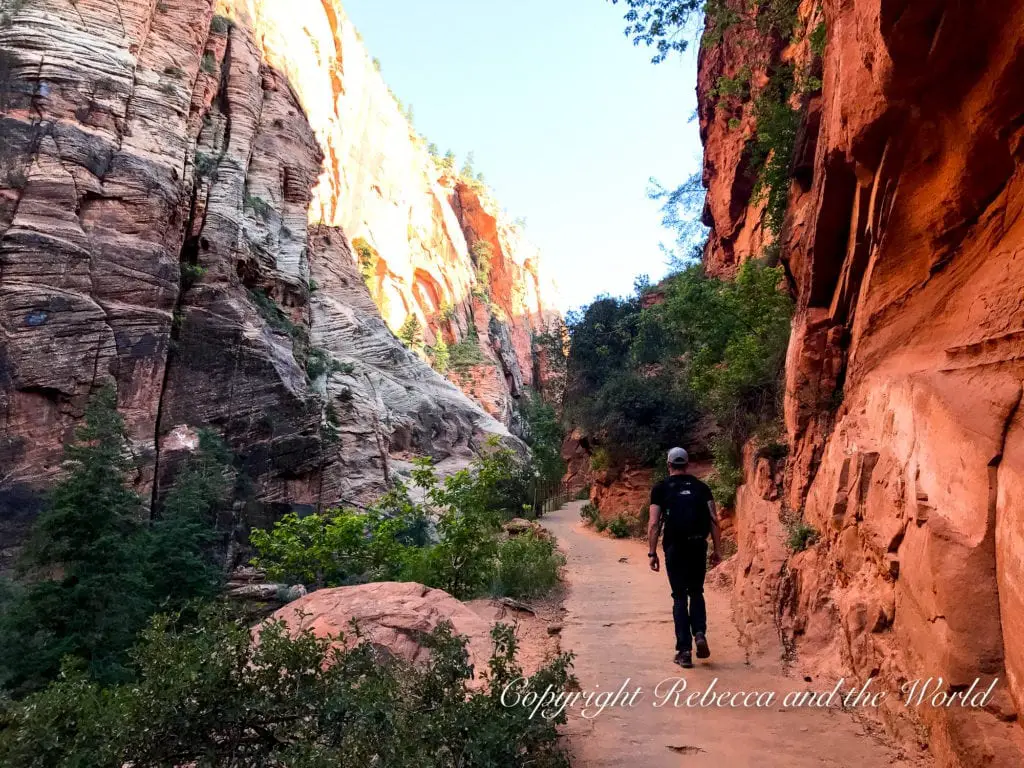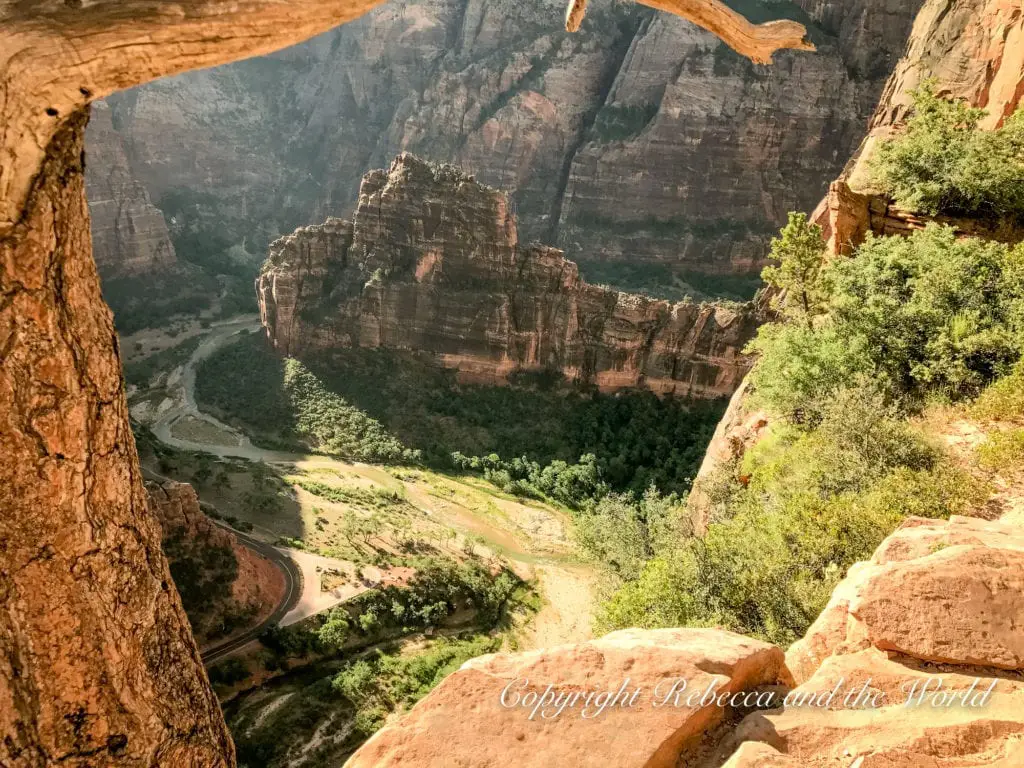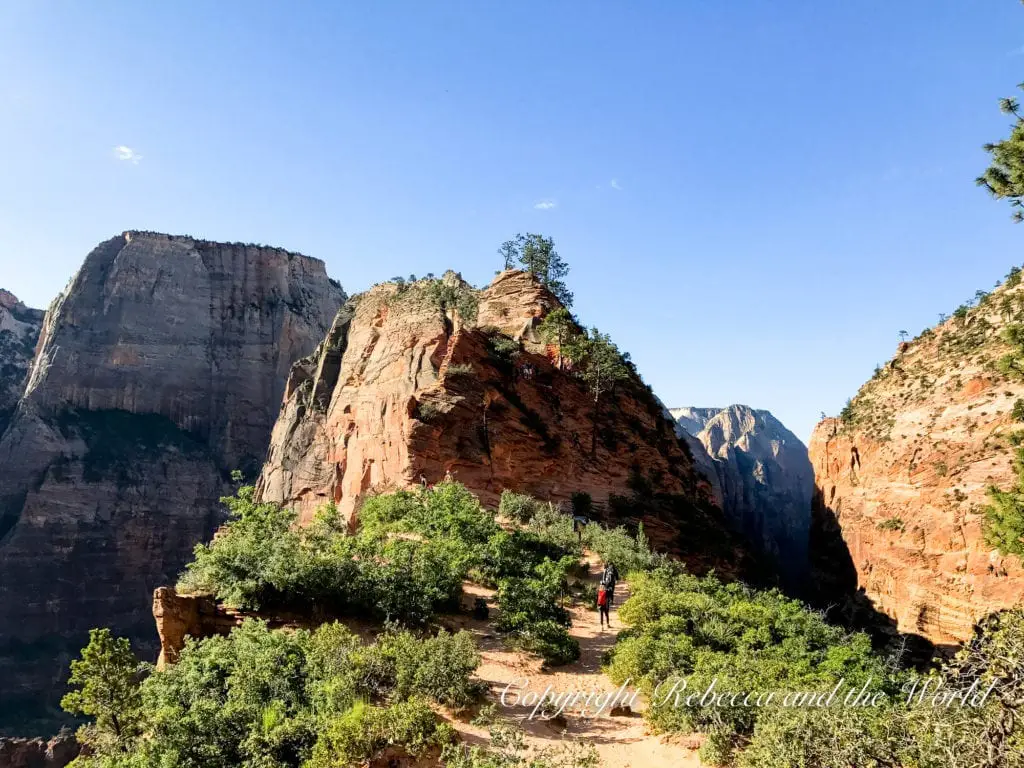 When you've finished the hike, head straight to Watchman Campground – one of two campgrounds inside the park – to book your camping spot if you want access to facilities. Aim to arrive at all the campgrounds at around 10/11am in the morning as people are packing up to have a better chance of getting a spot. After your spot is confirmed, go back into Springdale for some well-deserved burgers at Wildcat Willies. If you're so inclined, spend an hour browsing the shops along Springdale's main street for all your outdoor needs including jackets and boots.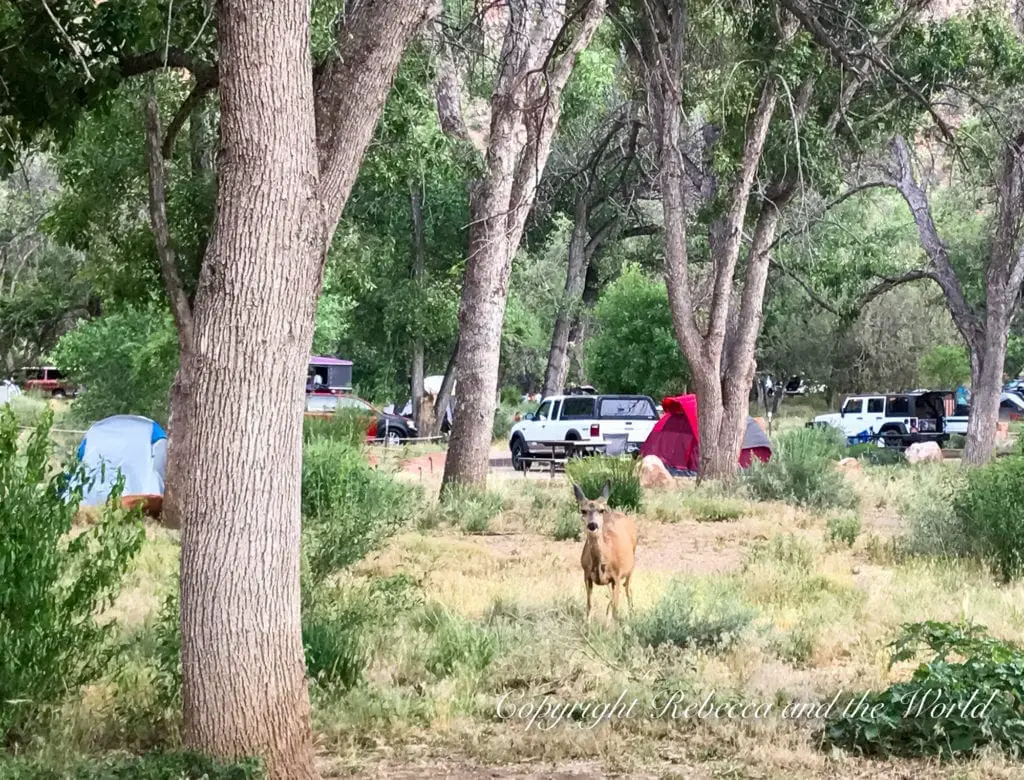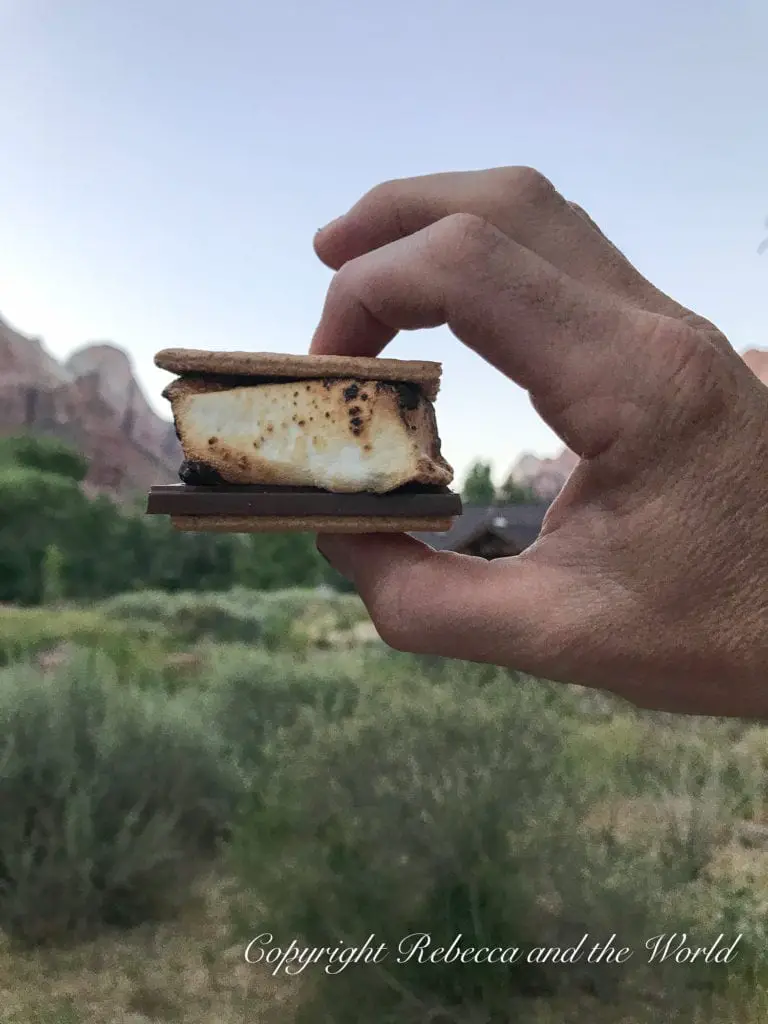 Later in the afternoon, take off on your next hike along the Riverside Walk. If you can stand the icy water, end the day by wading through the start of The Narrows hike.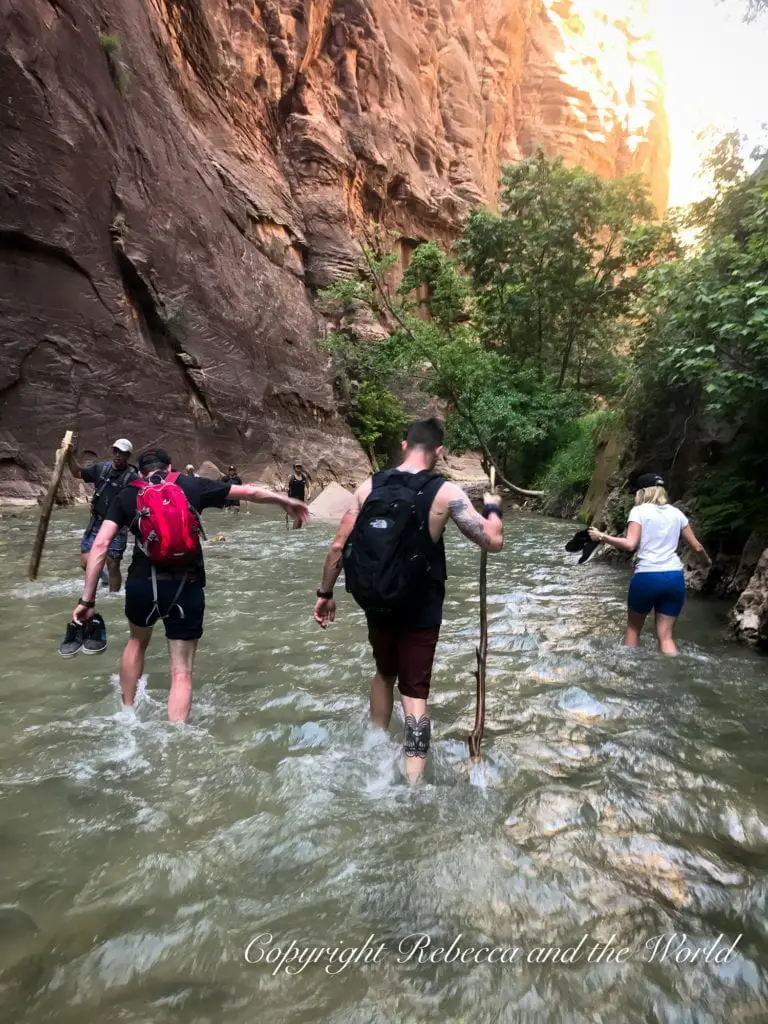 Side note: You can't drive your car very far into Zion, but the park has a fantastic bus system to get around.
Day 3: Bryce Canyon National Park
Leaving Zion on your way to Bryce Canyon, traverse the scenic highway 9 and through the Zion-Mt Carmel tunnel. It's a beautiful, winding road that exposes the red rocks of Zion.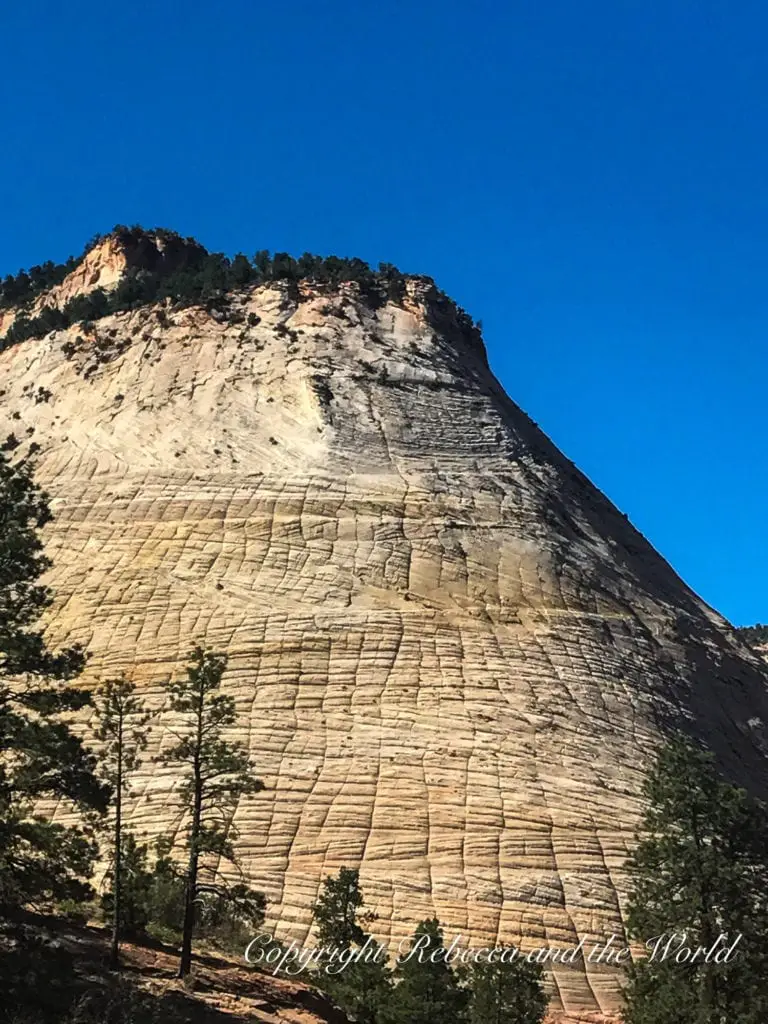 When you arrive at Bryce Canyon, nab a campsite at Sunset Campground, the first campground inside the park. The system here is a little different to Zion, whereby you pick up an envelope at the campground entrance, deposit your money in a locked box, and then go and find a free campsite. Park rangers drive around checking each site to make sure there are no freeloaders.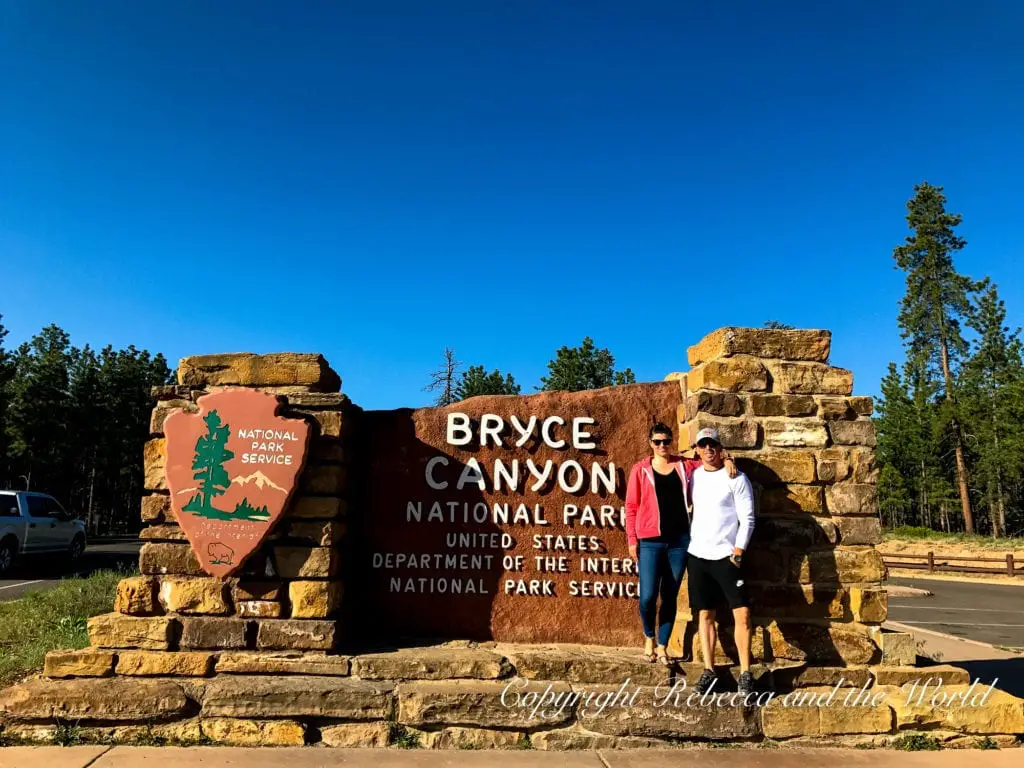 Now it's time to see just how different Bryce Canyon, with its orange and white hoodoos, is to the deep red rocks of Zion – and you're only a few hours down the road. Hike the Navajo Loop / Queen's Garden trails which take you down into and back up the canyon. Later, hike a section of the Rim Trail, and stand above the hoodoos to get an idea of what Mars must look like.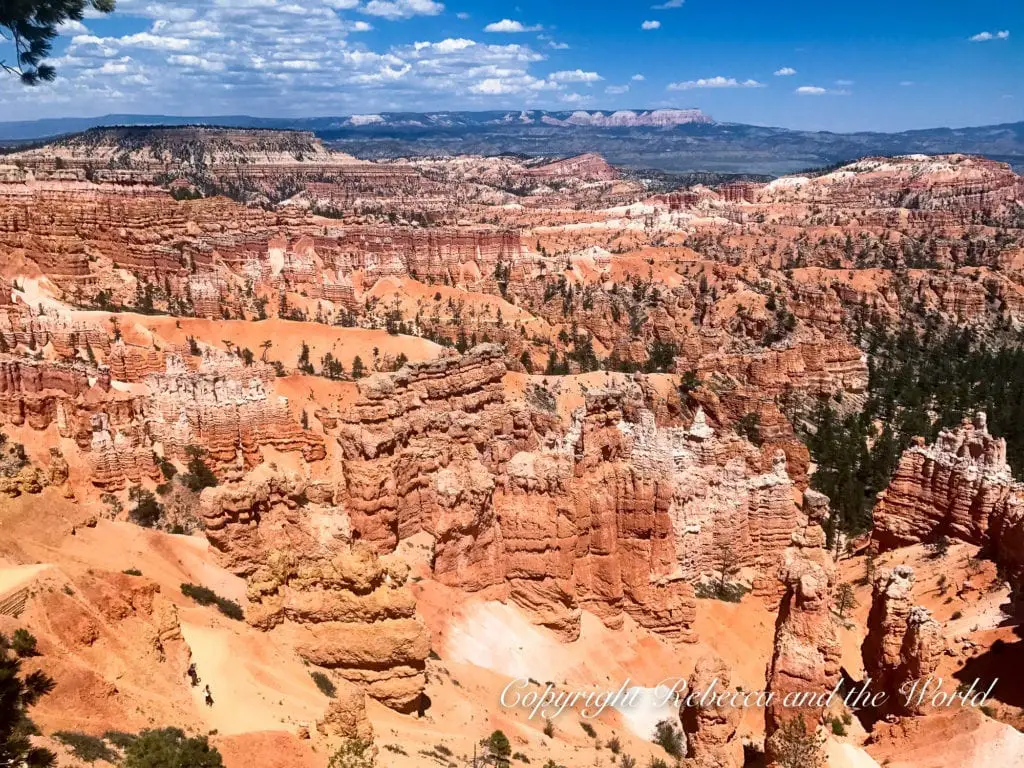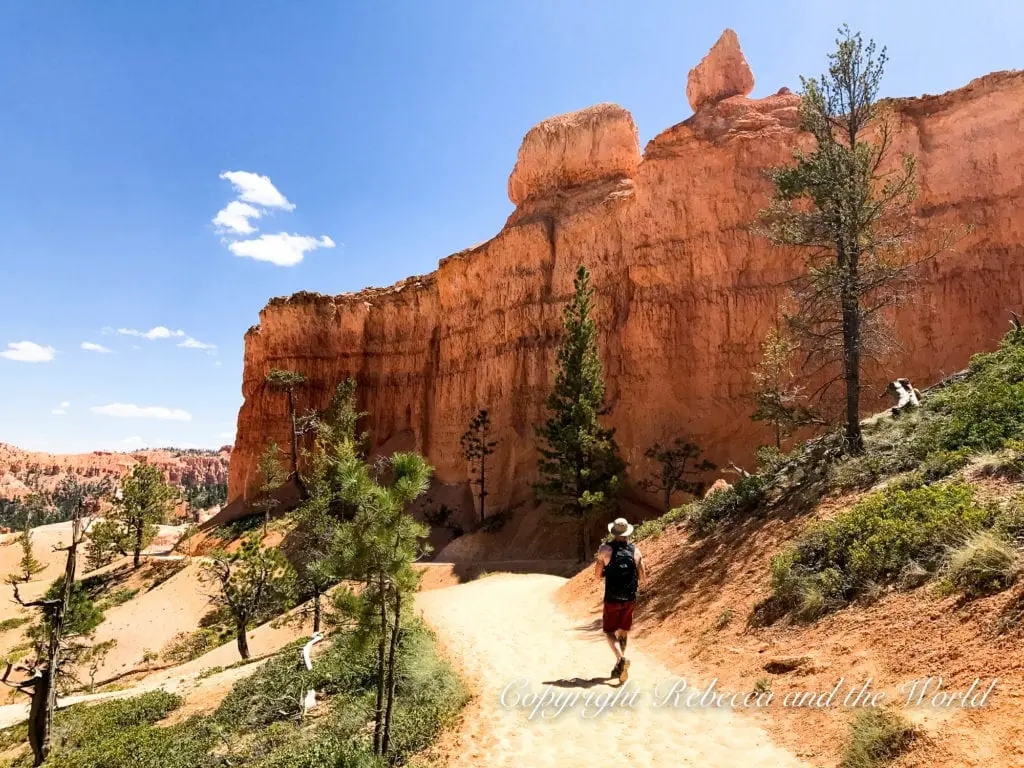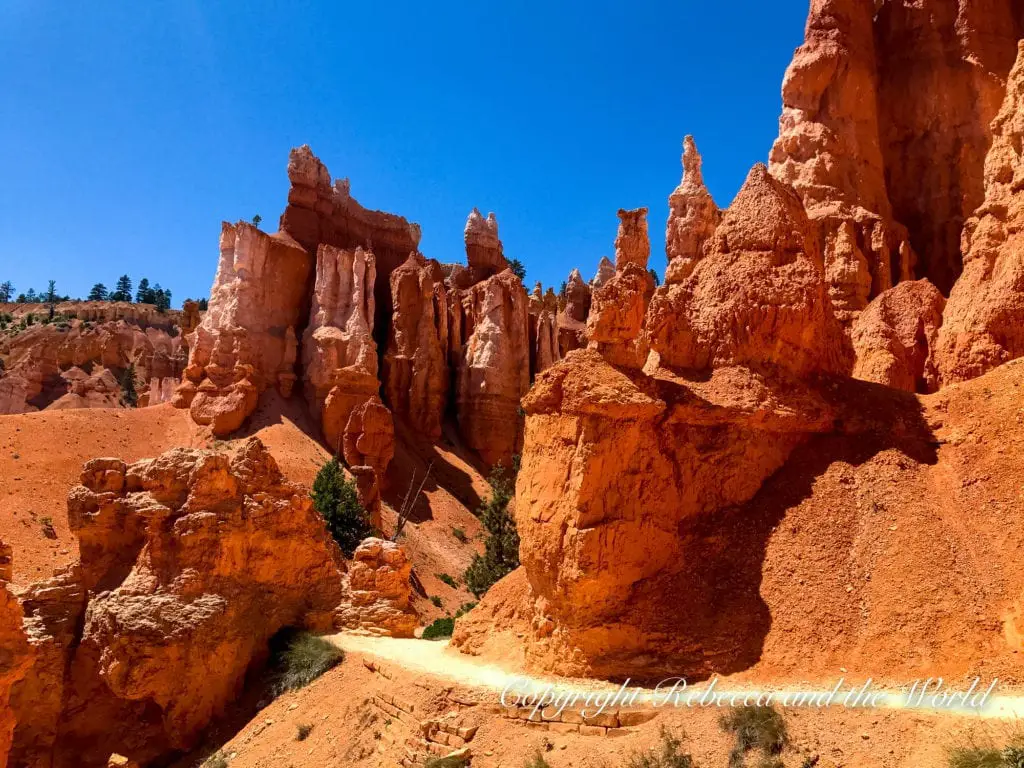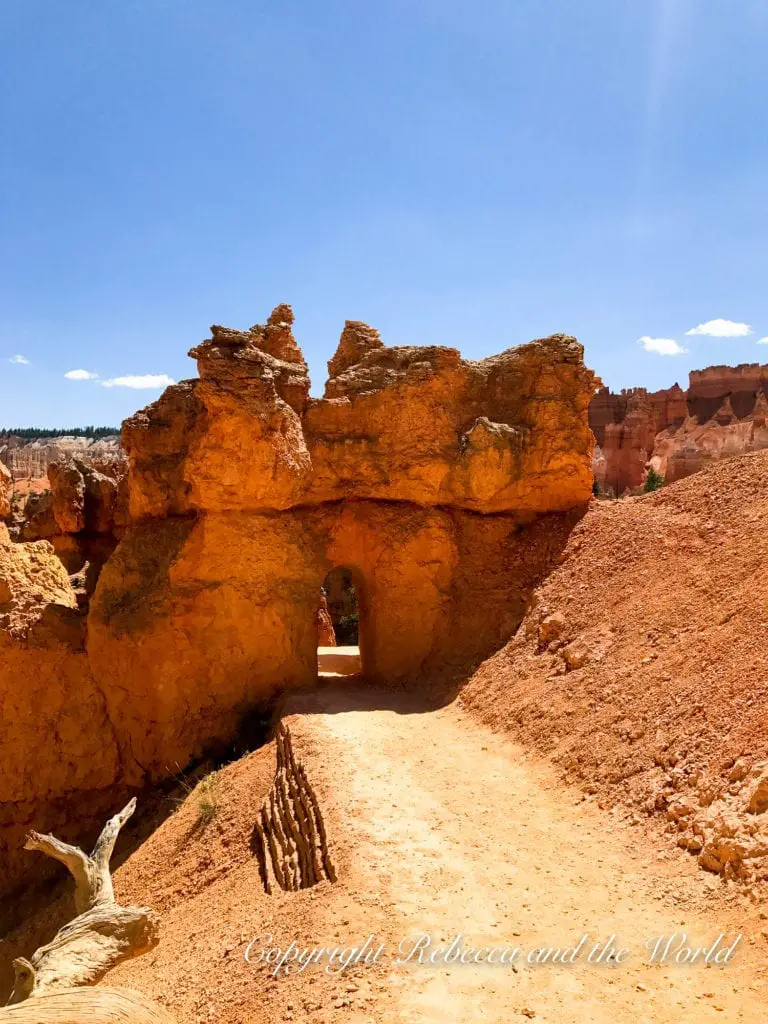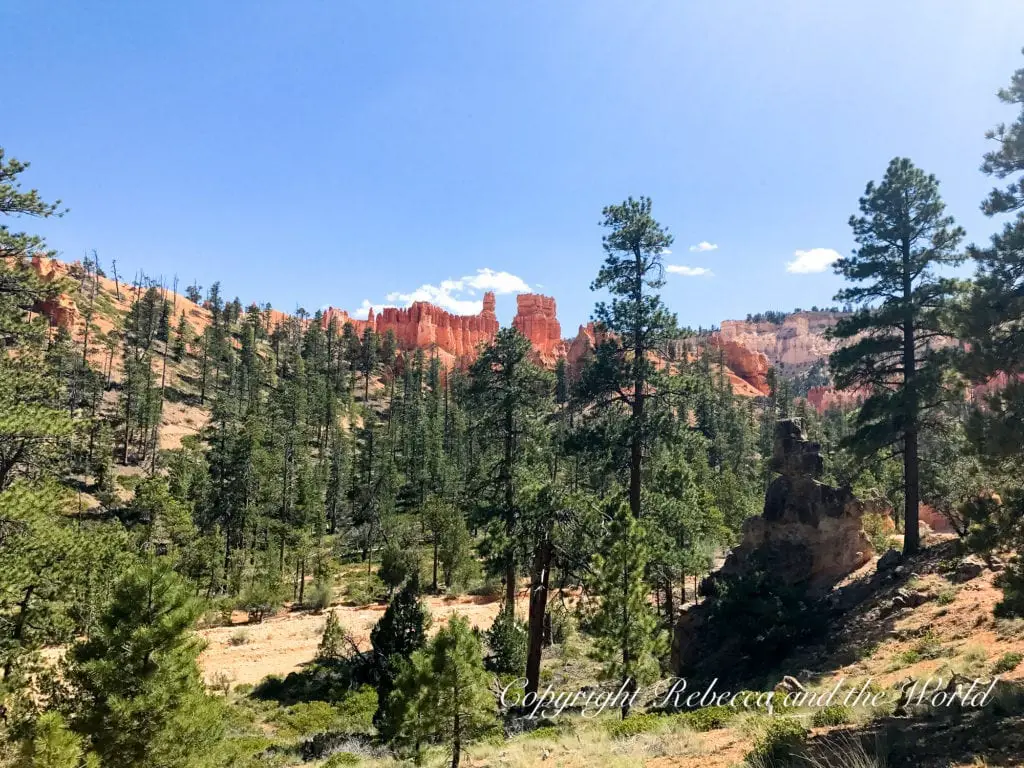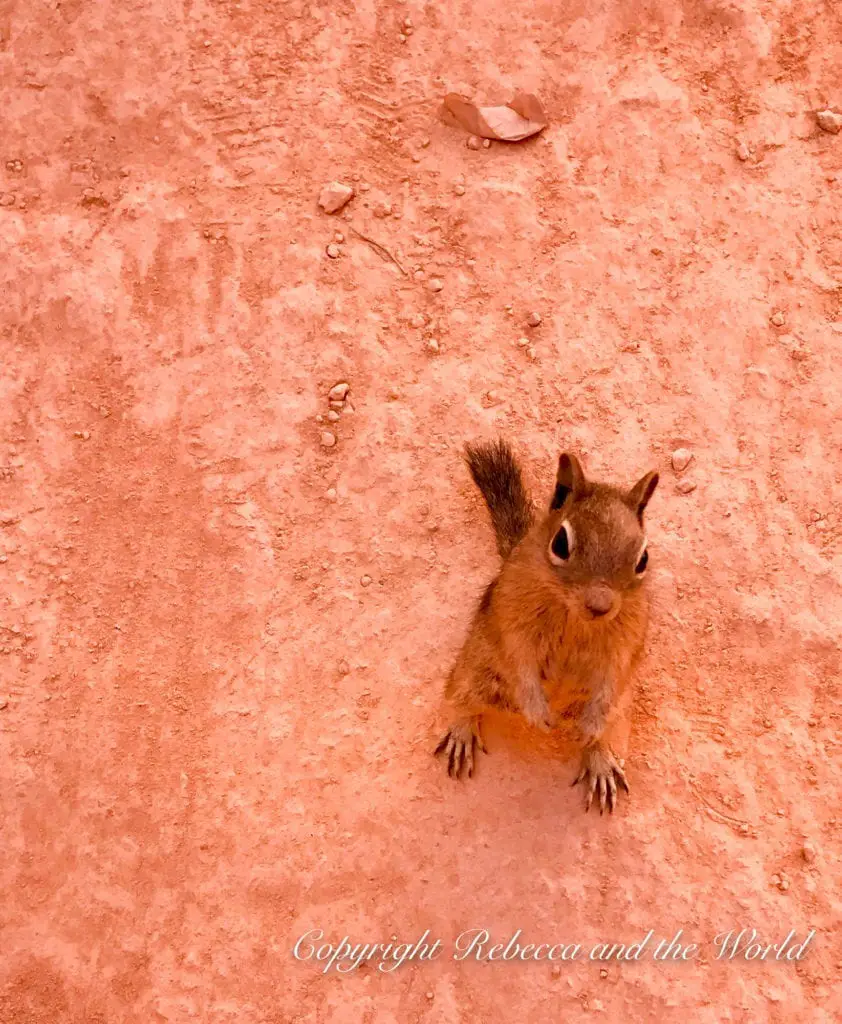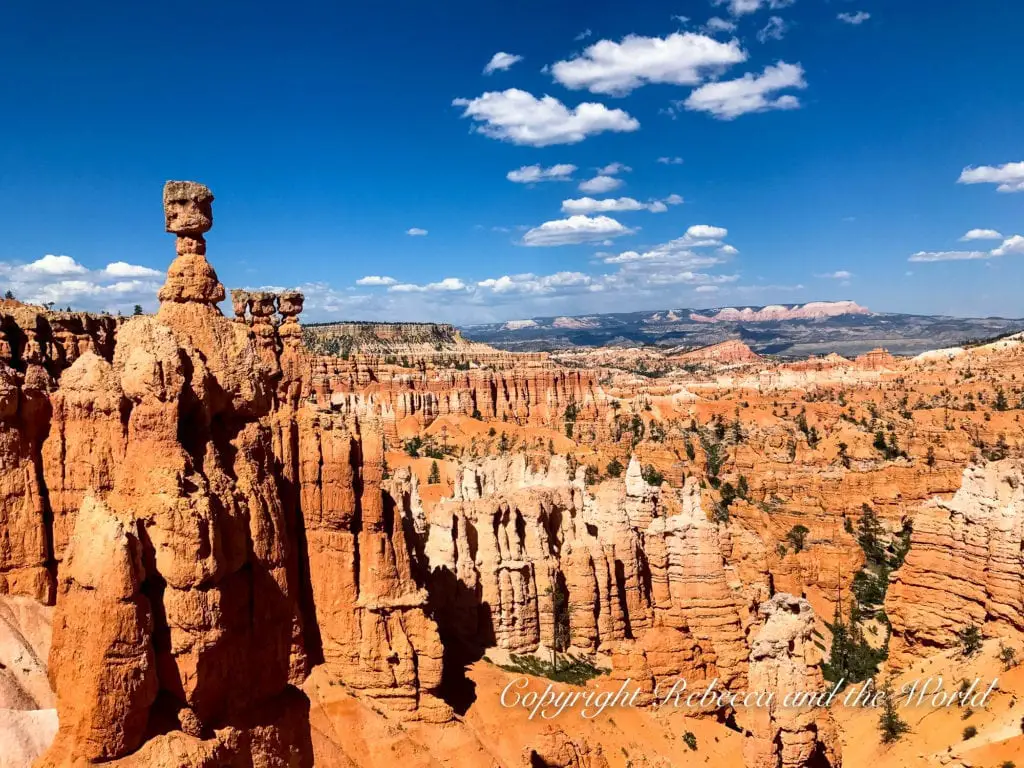 Sunset at Inspiration Point is a must, watching the colours of the hoodoos change as the sun goes down.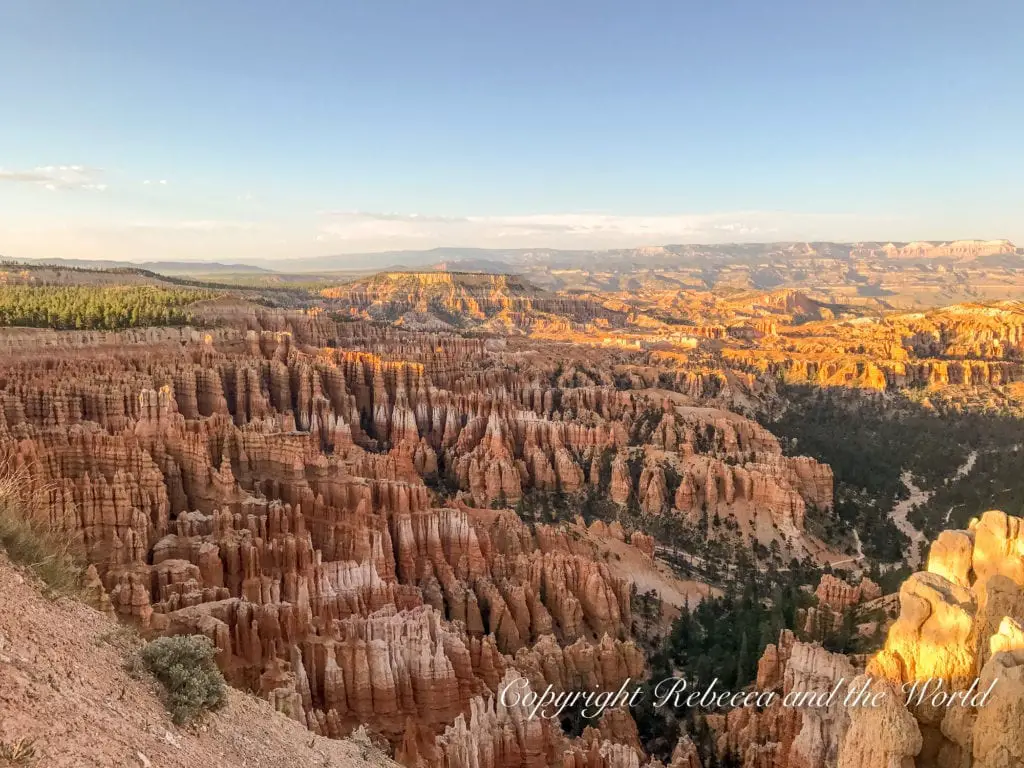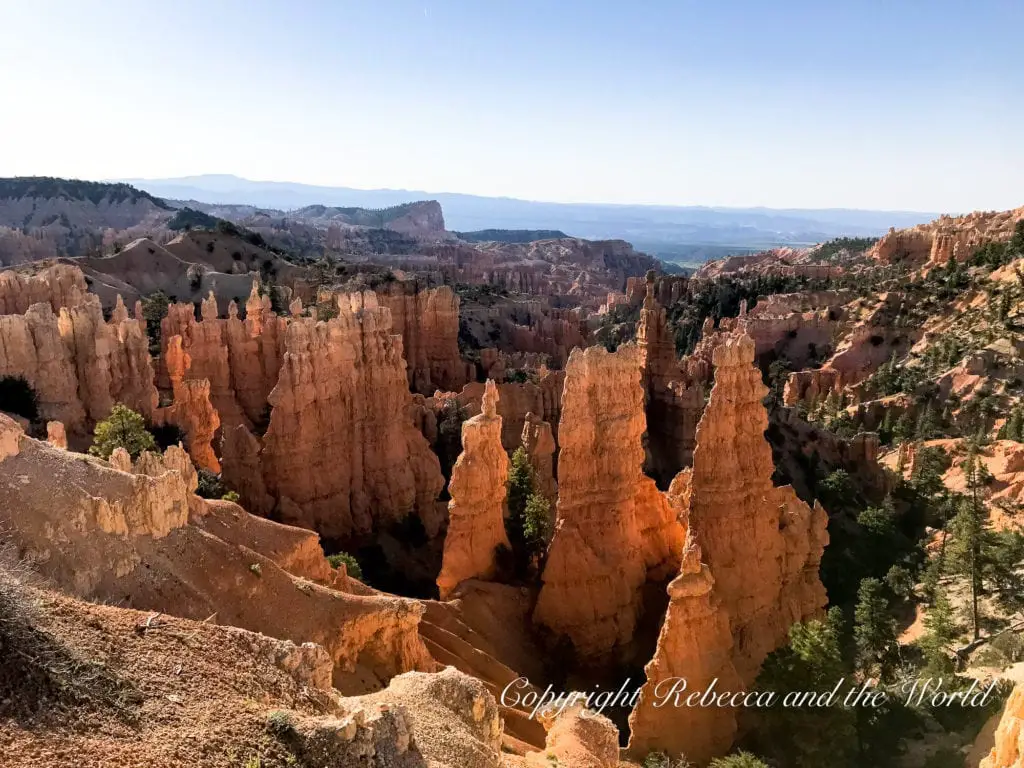 Day 4: Monument Valley
It's a long day of driving from Bryce Canyon south into Arizona. Stopping for pie is a necessity.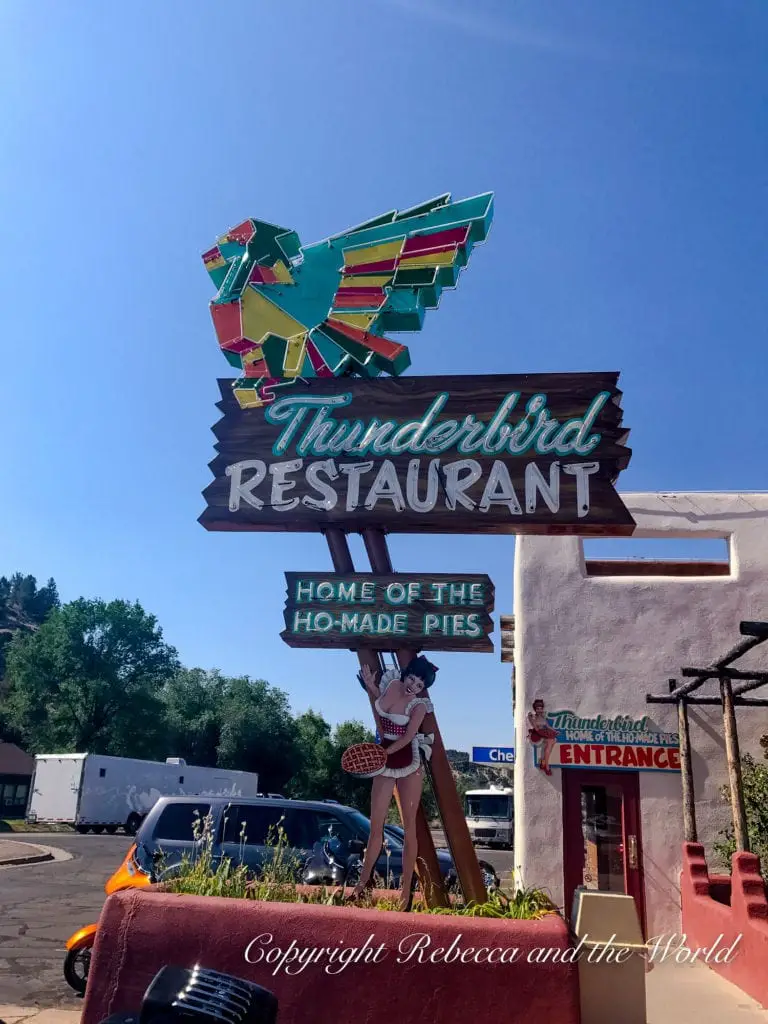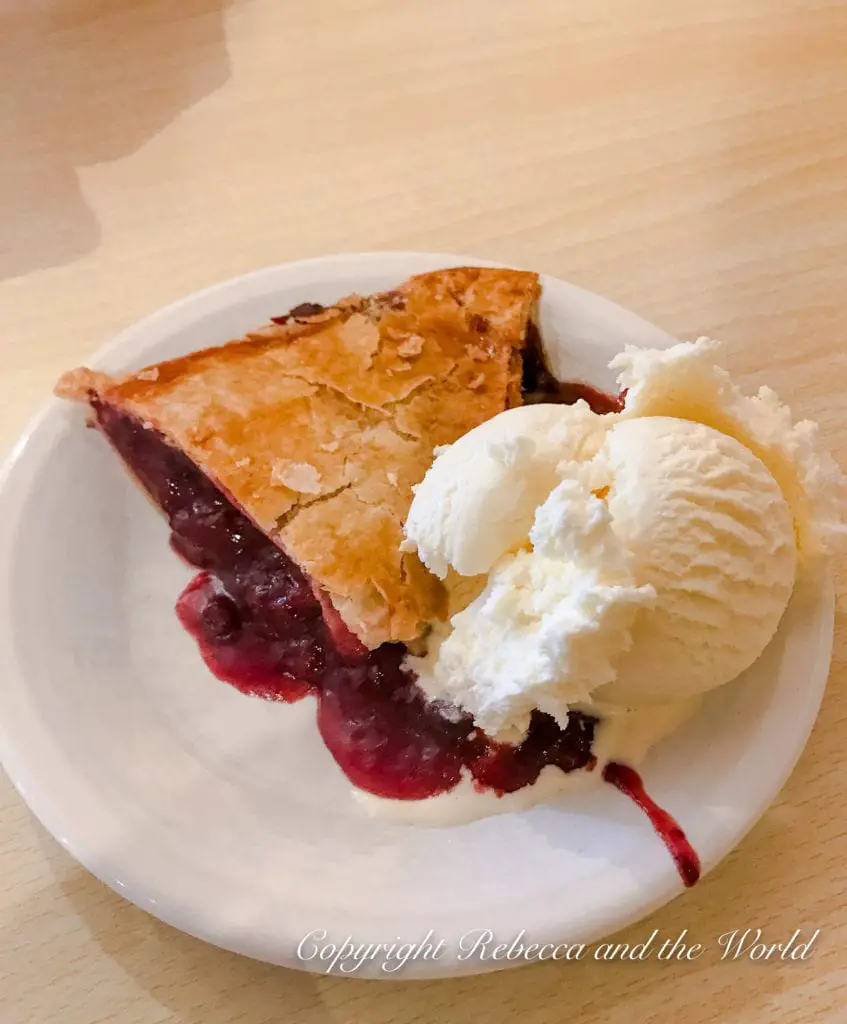 Stop at Page, home to the highly Instagrammed Horseshoe Bend, and nervously watch everyone as they perch on the edge to get the perfect selfie.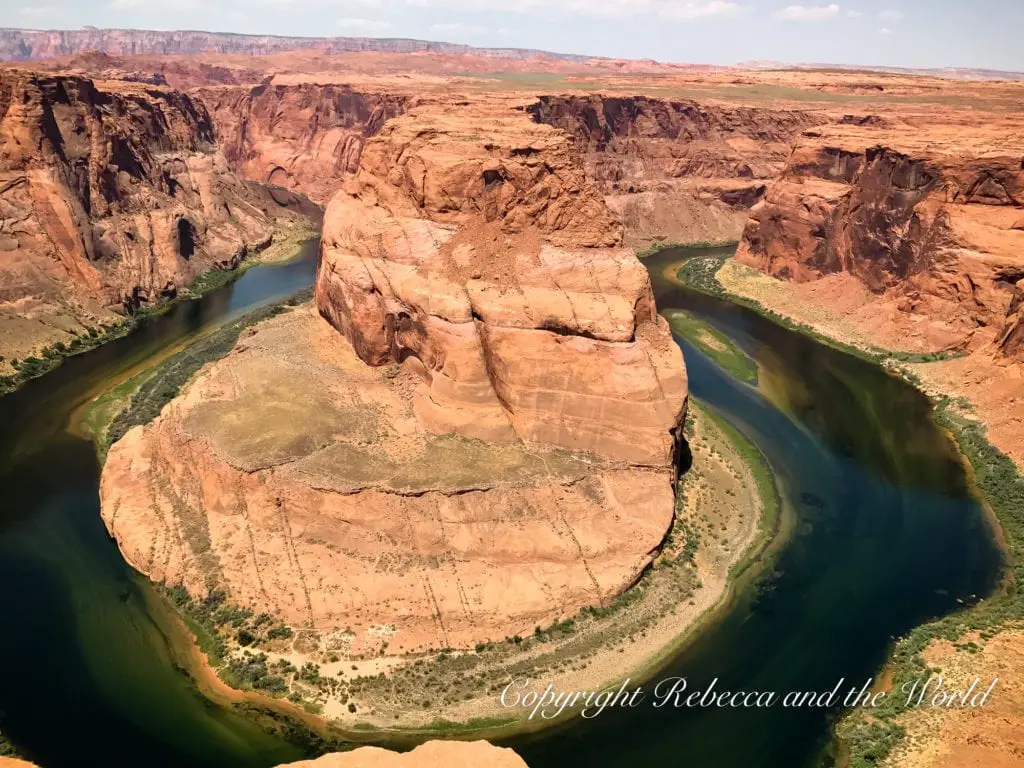 Continue on to Monument Valley, famous from oh-so-many movies. Drive through the valley ($25 per vehicle, note that Monument Valley is not covered under the parks annual pass) in the late afternoon as the sun is going down for some spectacular silhouettes of the buttes.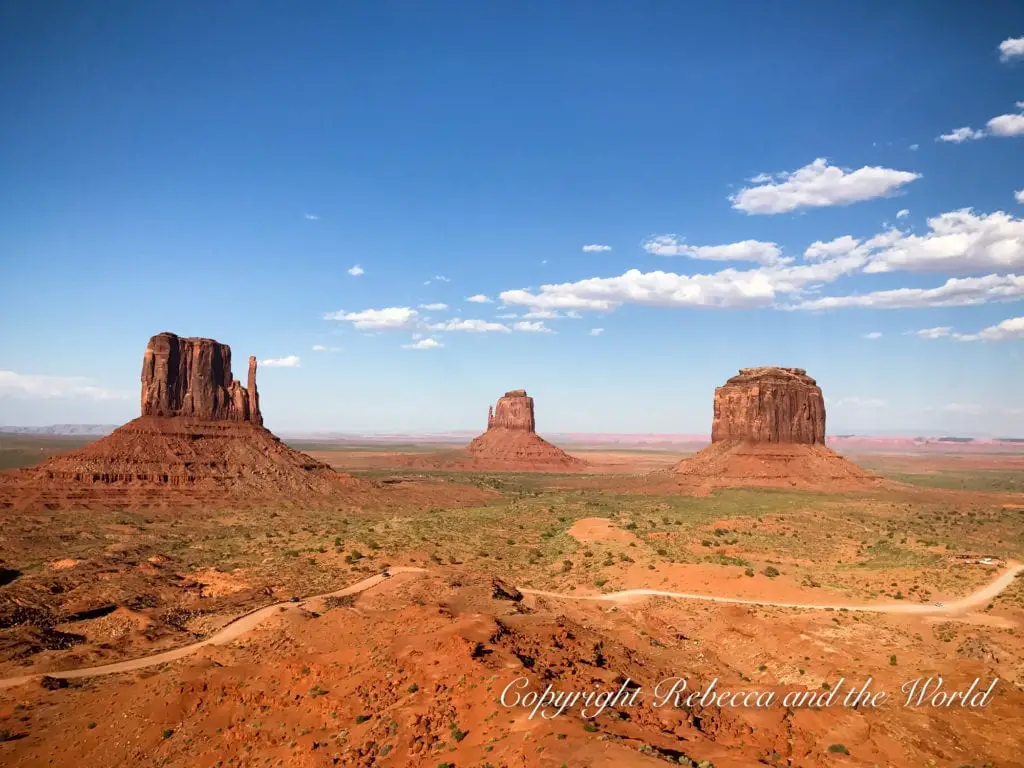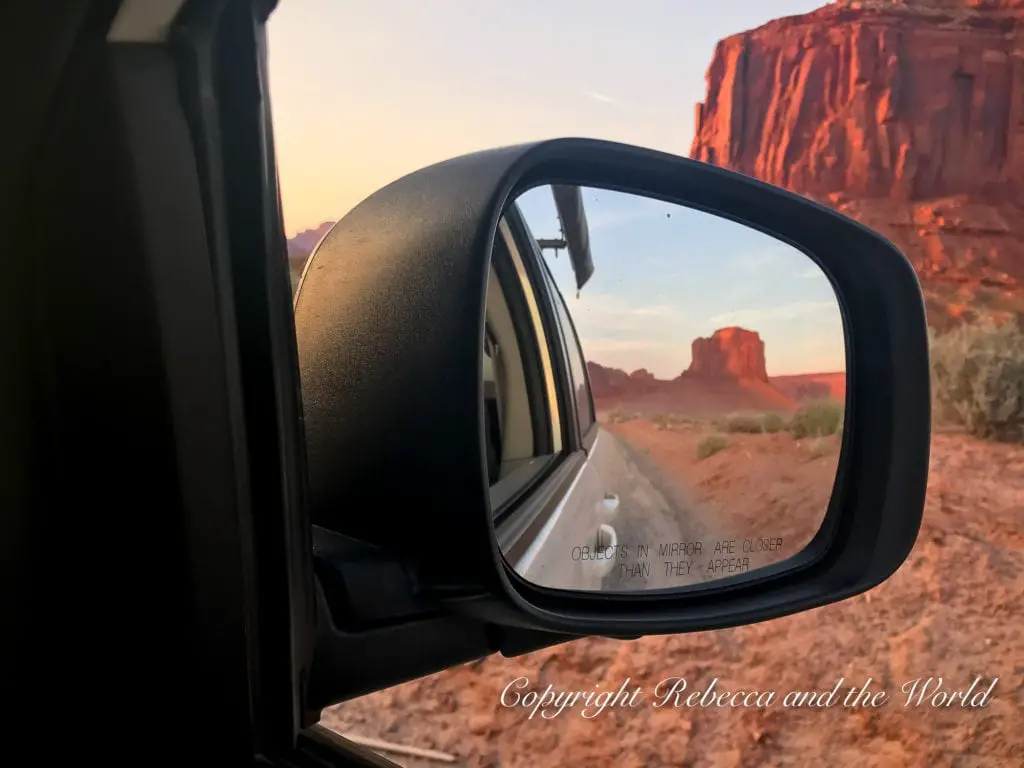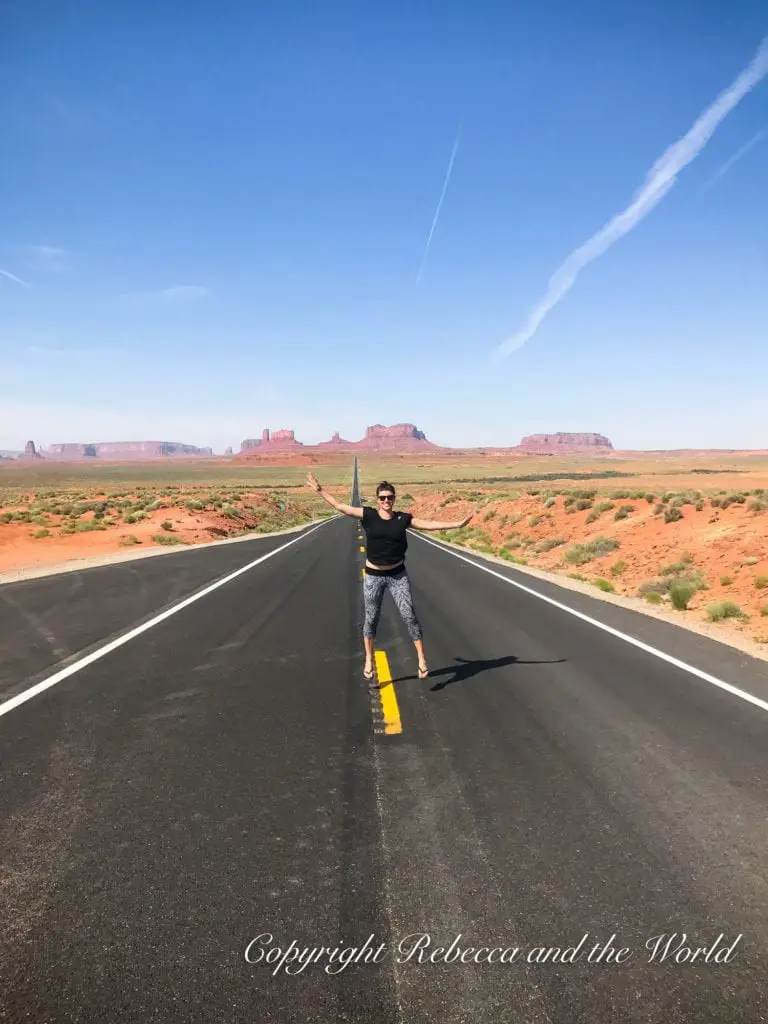 Day 5: The Needles, Canyonlands National Park
Day five will see you back on the road and heading back into Utah on your way to Moab. Before you get too far, stop at mile marker 13 on highway 163 for the classic road jumping shot with Monument Valley in the background. This is where Forrest Gump decided he'd had enough of running.
Before getting to Moab, take the long detour to Canyonlands National Park. It'll be worth it. This park is actually split into three distinct areas: The Needles, Island in the Sky and the Maze. The Maze is only accessible by 4WD and is very remote.
The Needles is far less touristy than the other parks. To get a taste of the park, hike the Slickrock trail, which will take you over smooth, yellow-coloured rocks as you follow the cairns-marked trail. After that, hit up another hike like the Cave Spring trail. This one winds through old cowboy hangouts and up ladders. Again, you'll be marvelling at just how different the landscape is.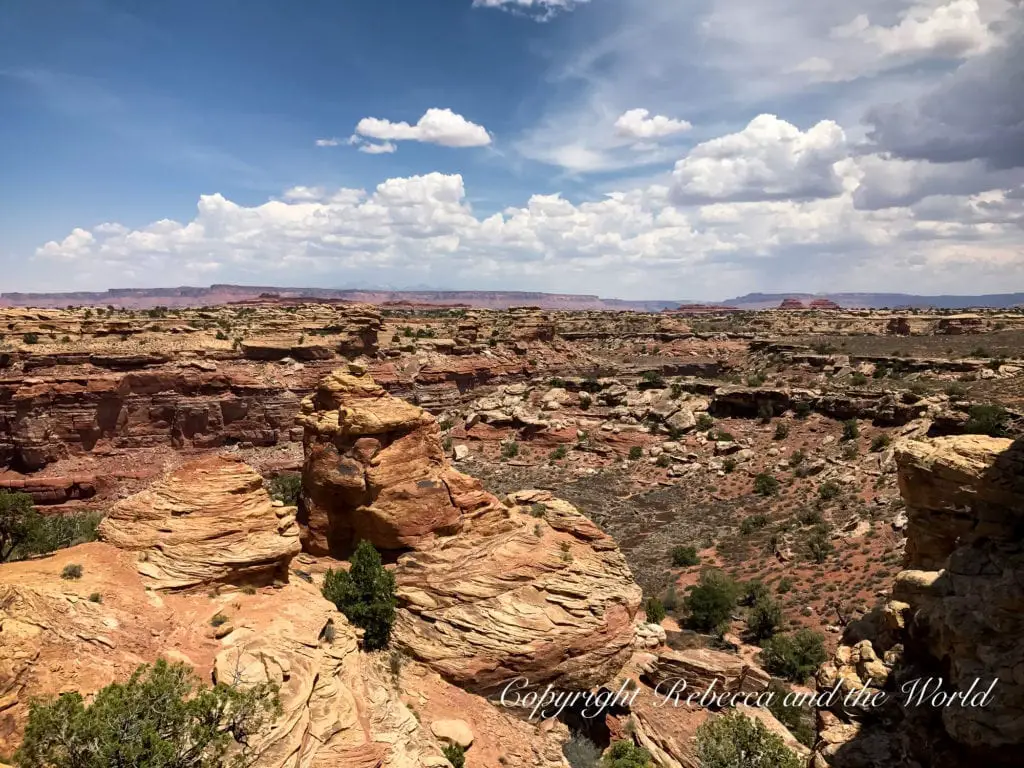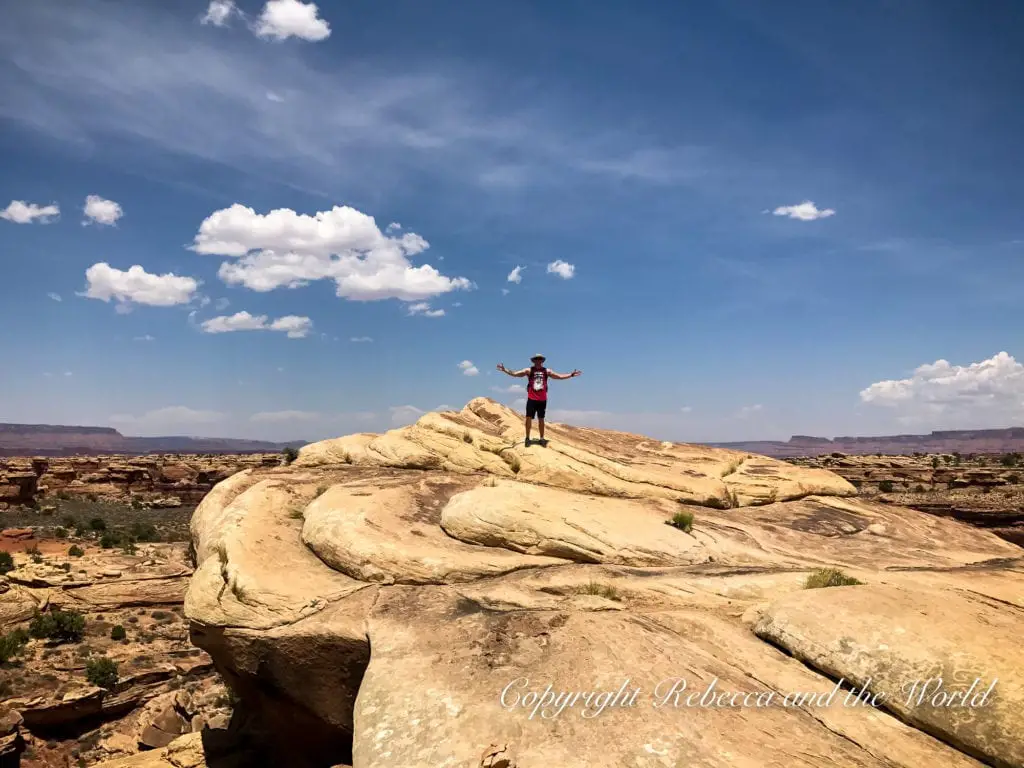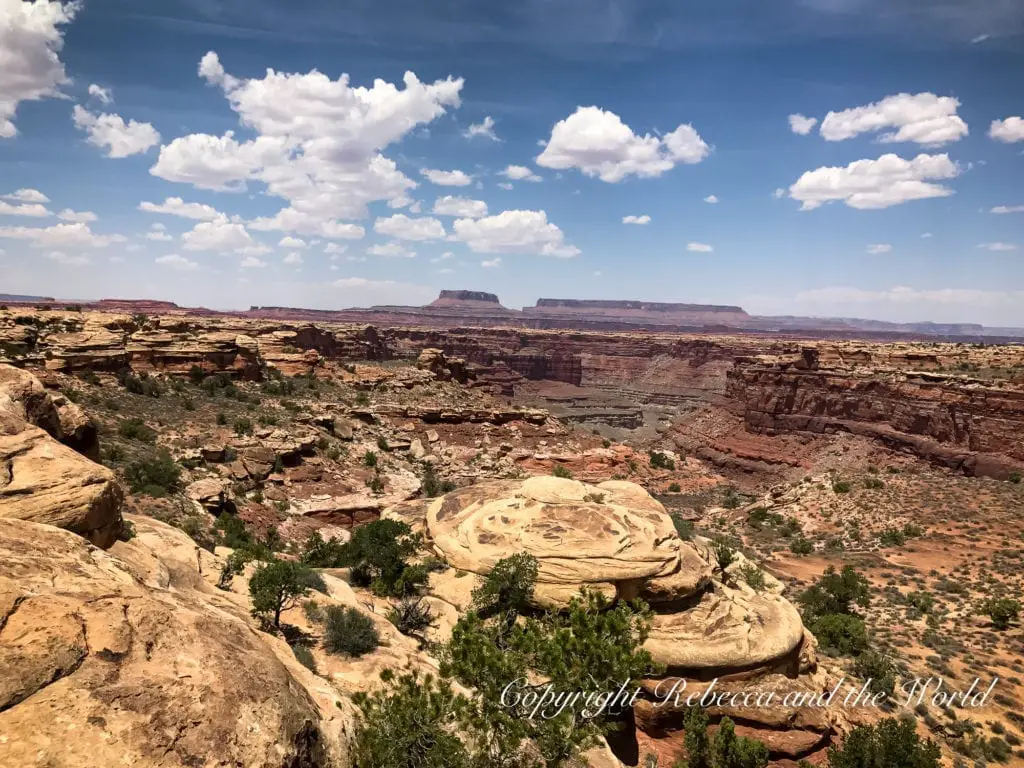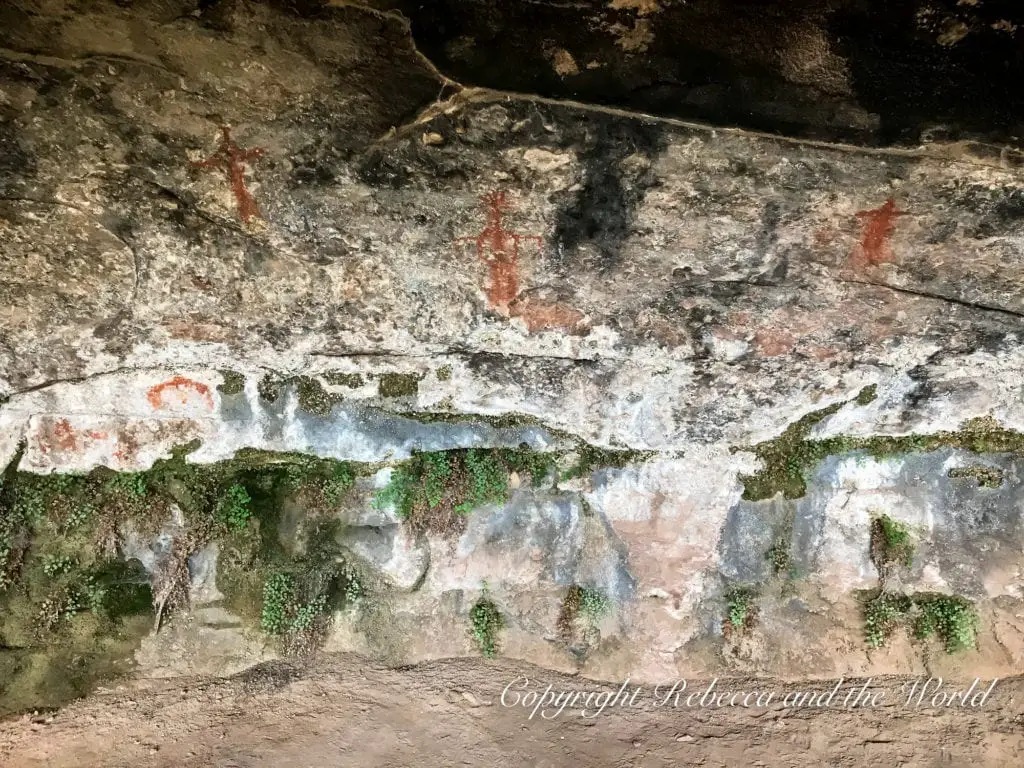 Continue on to Moab and have a late lunch of burgers and peanut butter milkshakes at Mitt's, then find a campground – preferably one with a pool and bathrooms. This could be your first shower of the week!
Day 6: Arches National Park and Island in the Sky
Arches National Park is just outside of Moab, and is famous for its variety of sandstone arches. If the Devil's Garden section of the park has re-opened after months of construction work, do some hikes in this area. If not, take some shorter hikes to Broken Arch and Sand Dune Arch.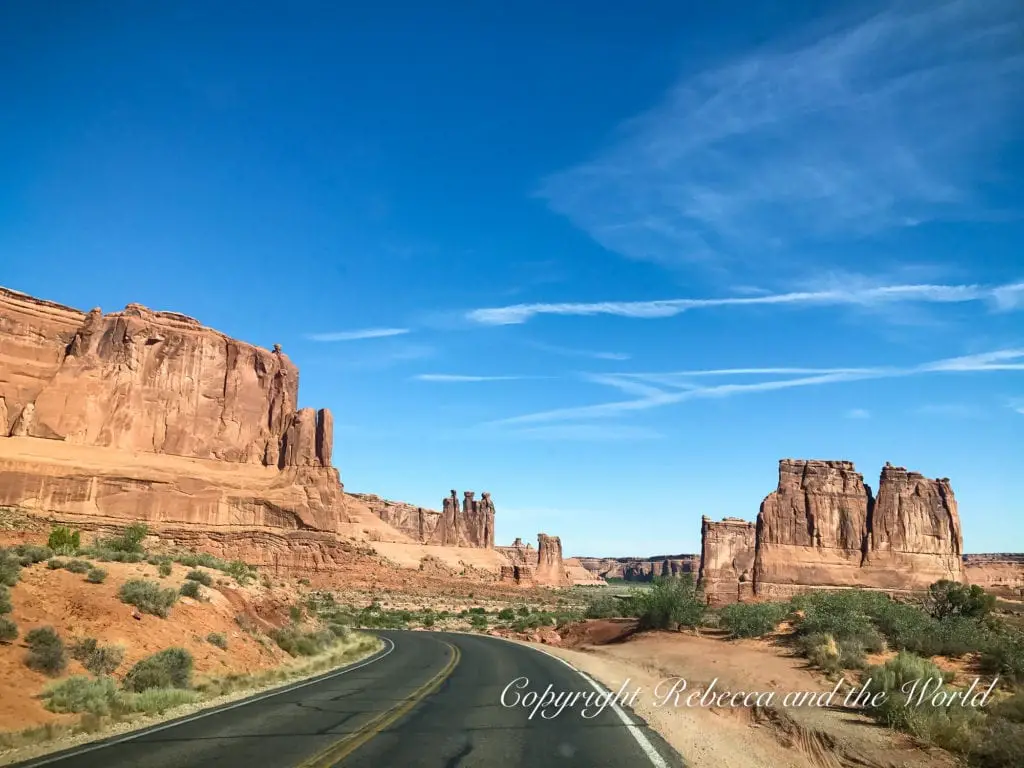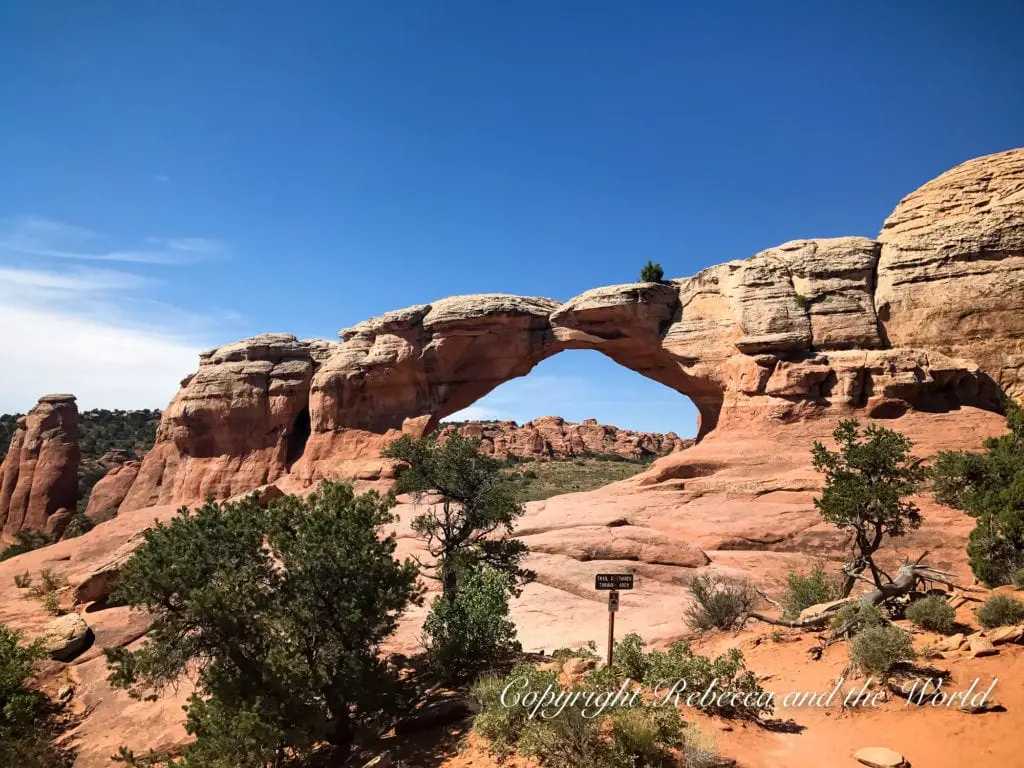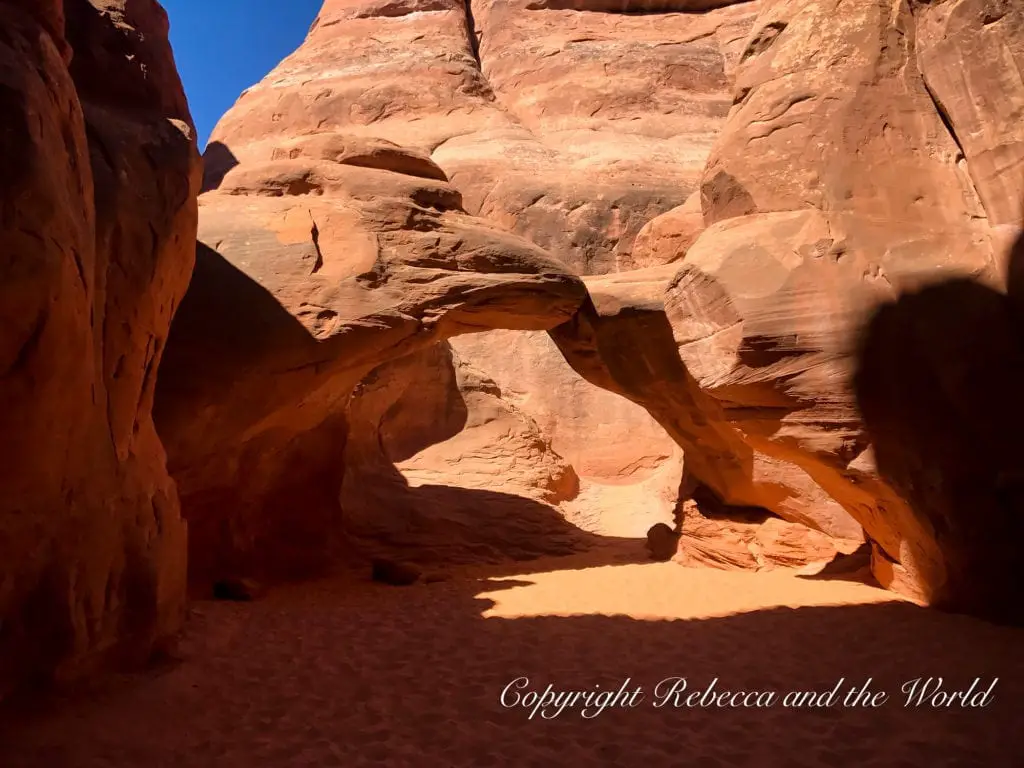 Do the longer hike to Delicate Arch in the afternoon (morning would actually be better, to avoid the heat). Be aware that this hike has no shade, and the last part is around a cliff face with a sharp drop off. Join the groups of people lining up to take photos in the middle of the arch.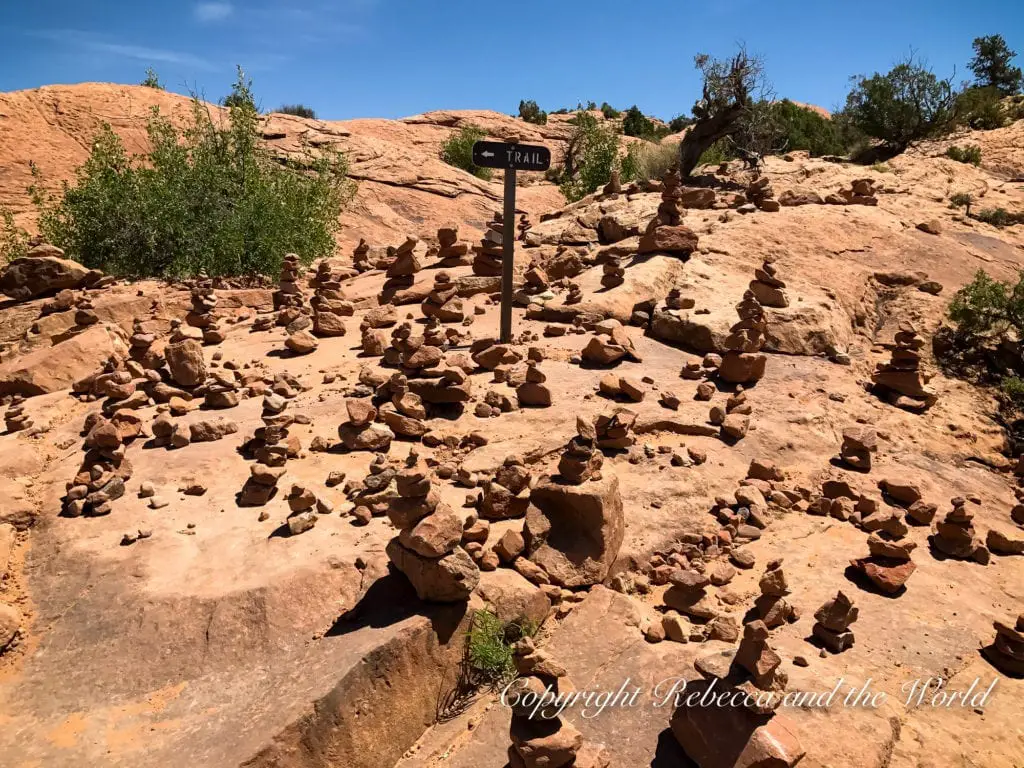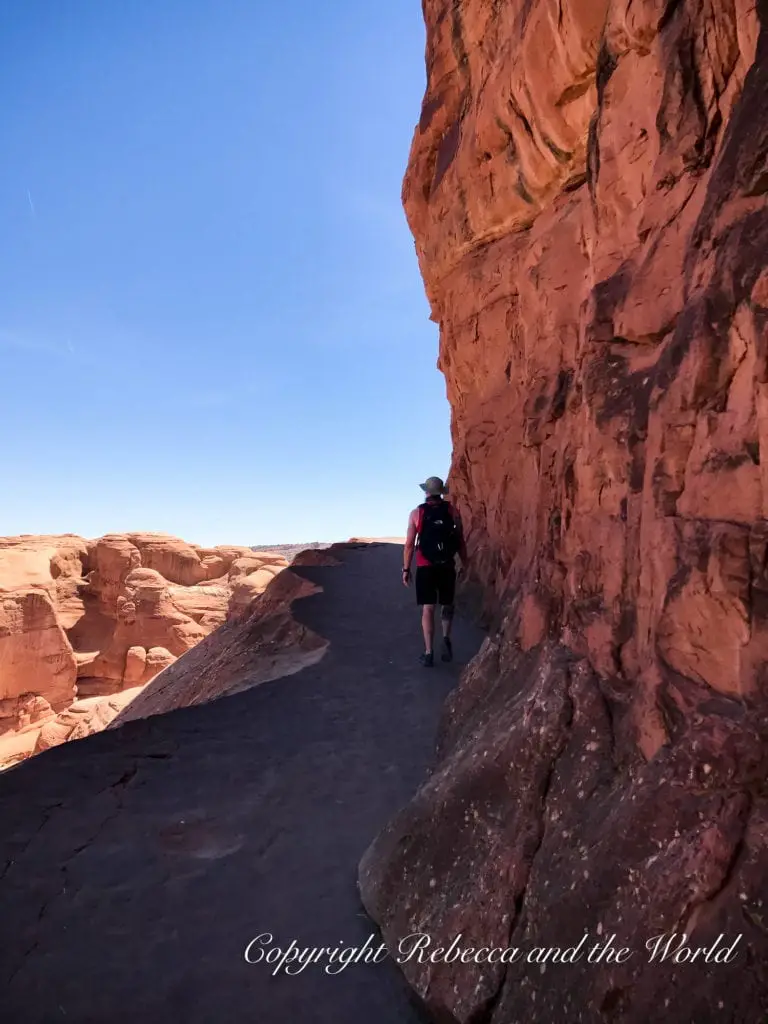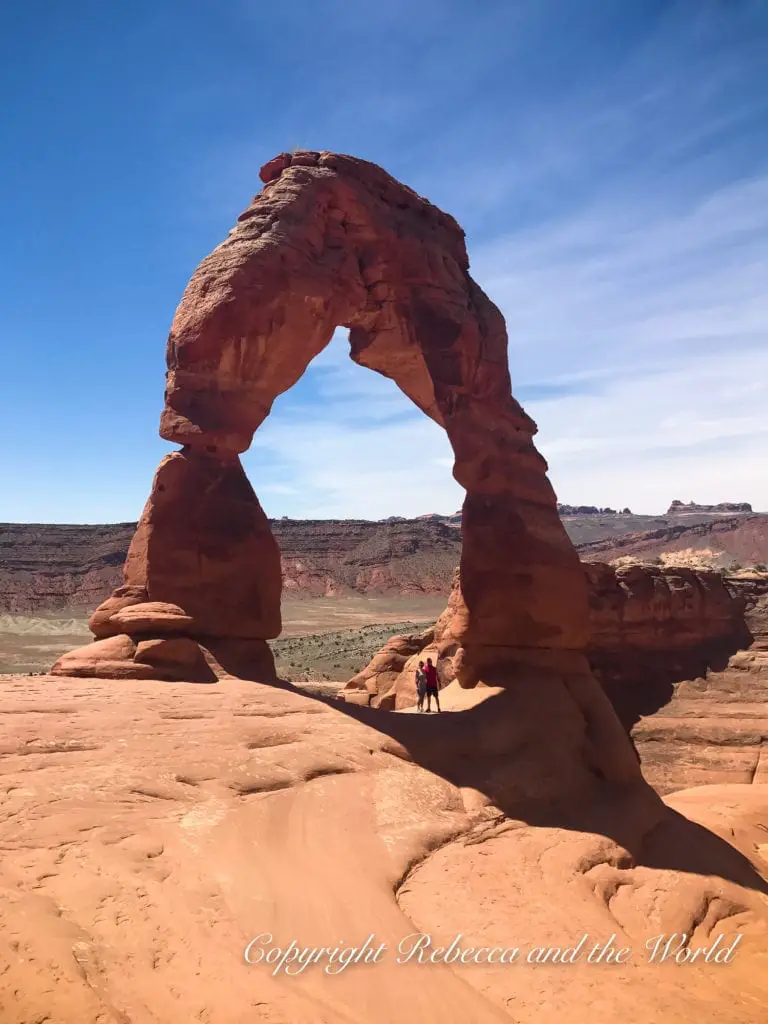 Before sunset, drive out to the other section of Canyonlands National Park, the Island in the Sky. From the viewpoint, gaze out over the land, which looks like a giant dinosaur has left its footprint behind. If you're in luck, you might even have Mesa Arch all to yourselves for a few minutes.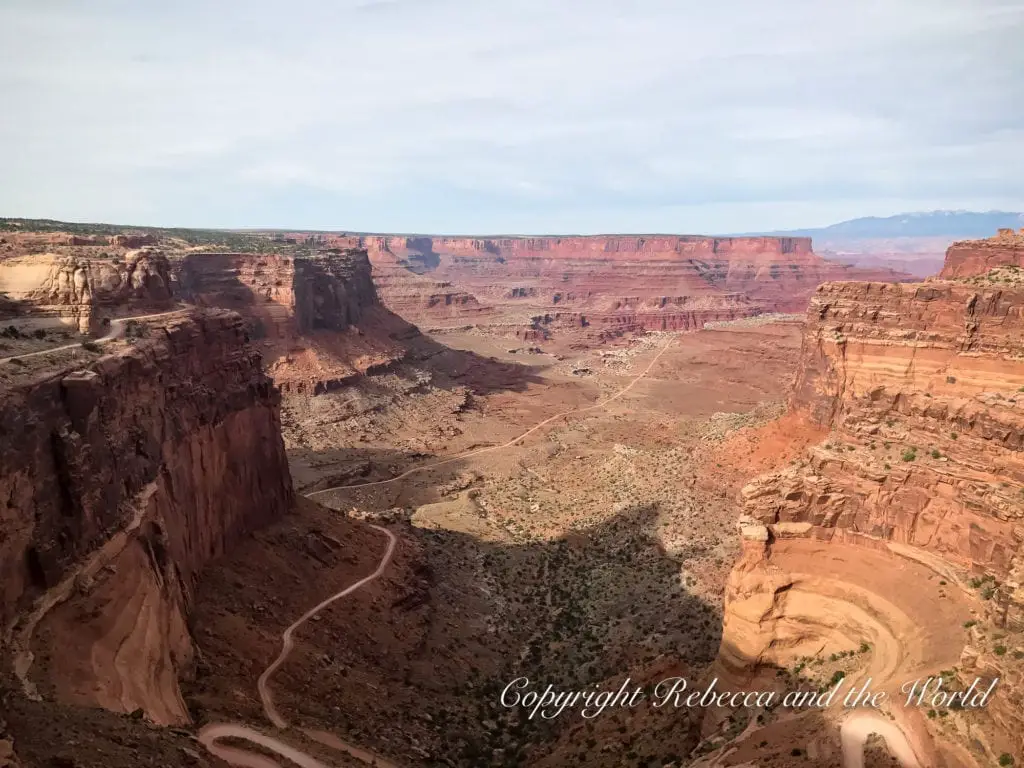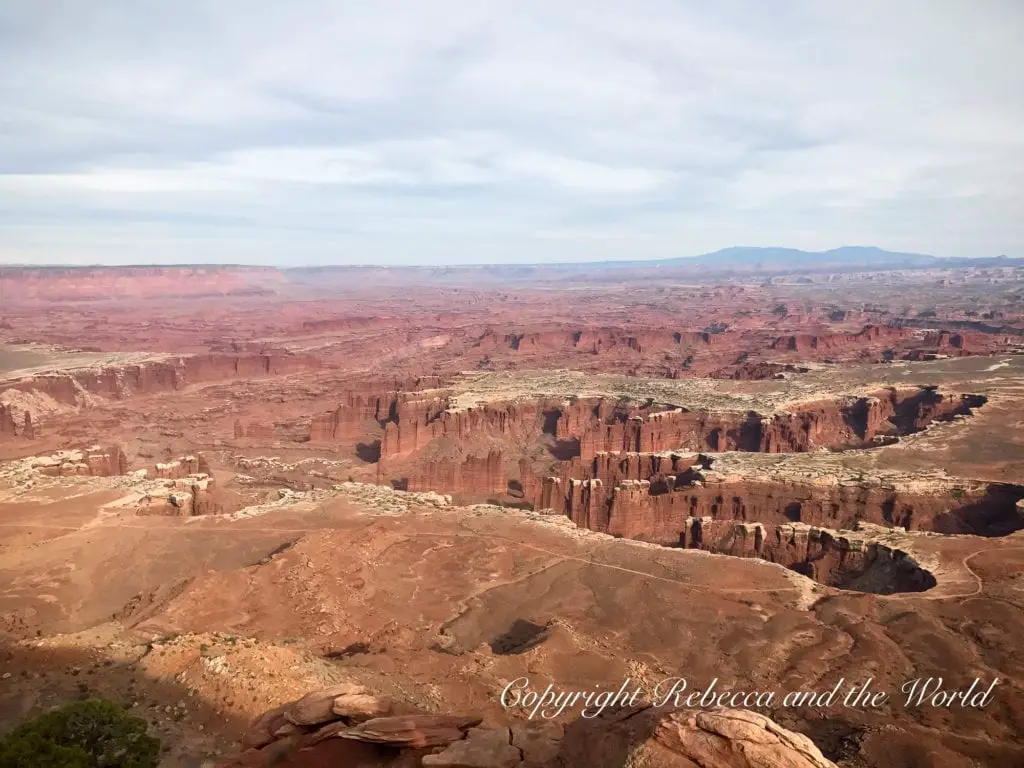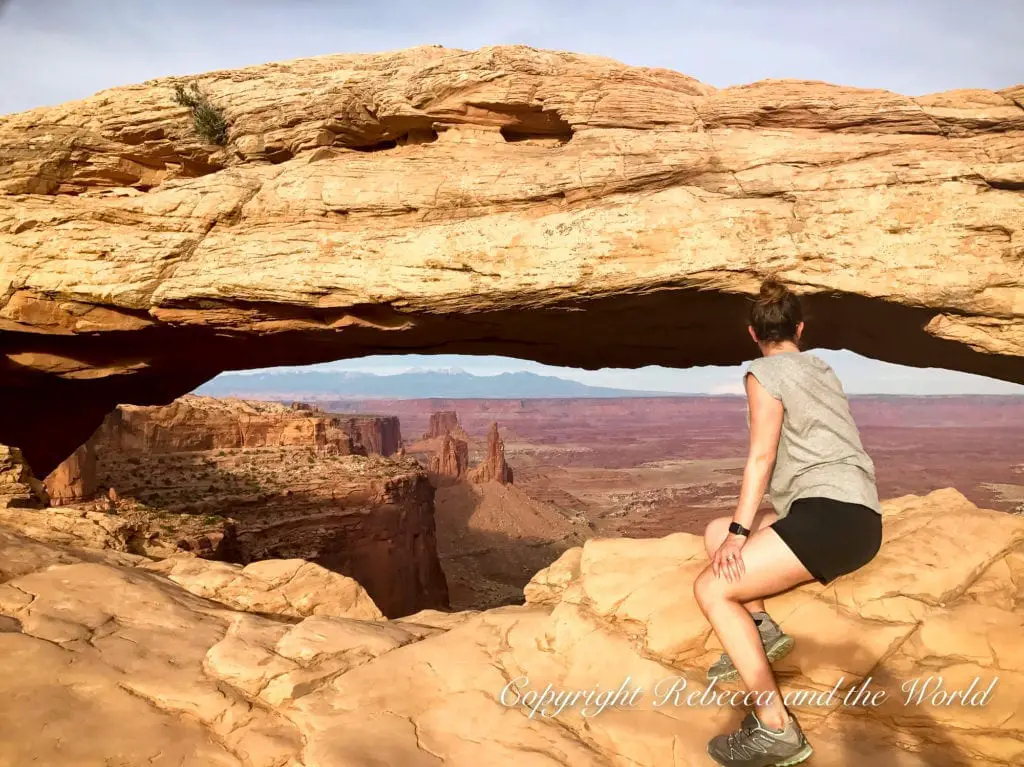 Day 7: Capitol Reef National Park and back to Salt Lake City
On your last day of road tripping, return to Salt Lake City via Capitol Reef National Park. The smallest of Utah's national parks, you can easily drive through it via the 9-mile scenic drive and stop off to do shorter hikes.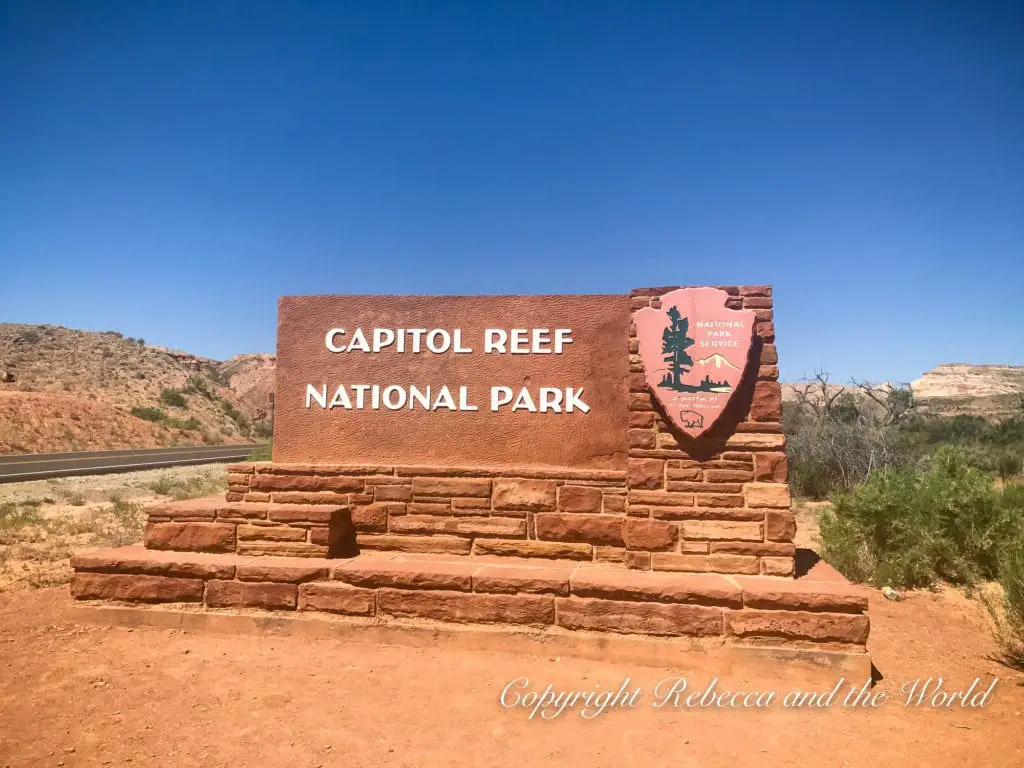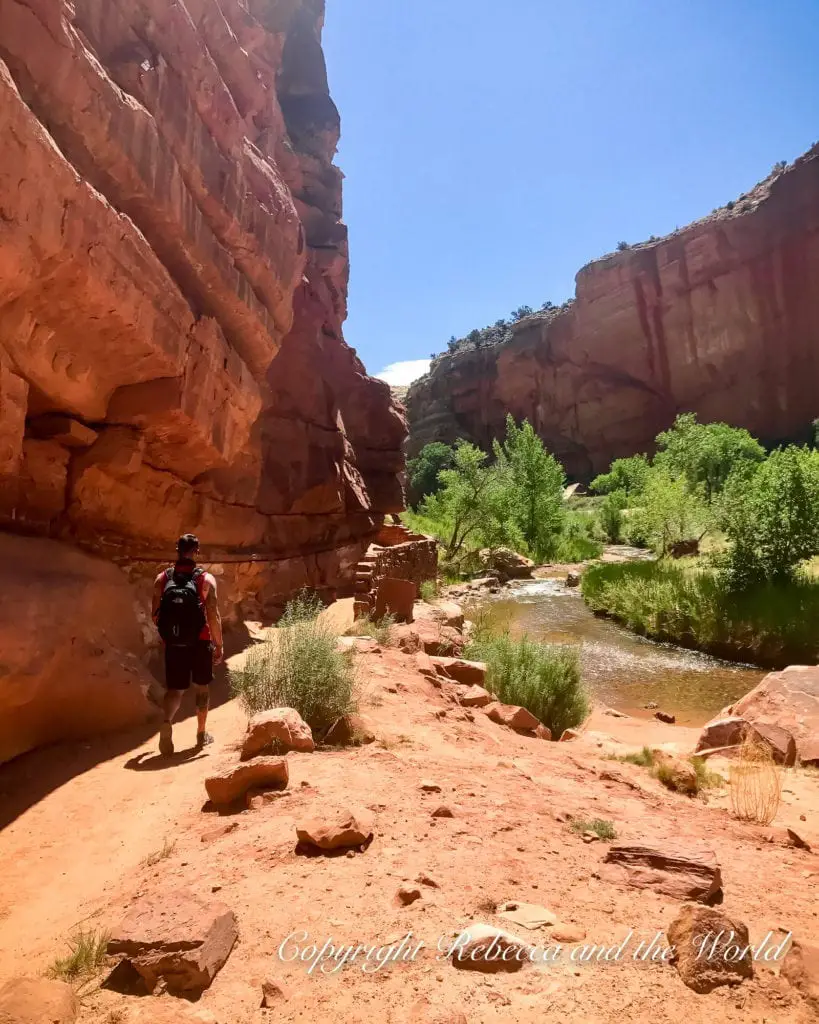 The park also has an old Mormon mission and you can stop by the historic Gifford Homestead to enjoy a fruit pie in the shaded grounds.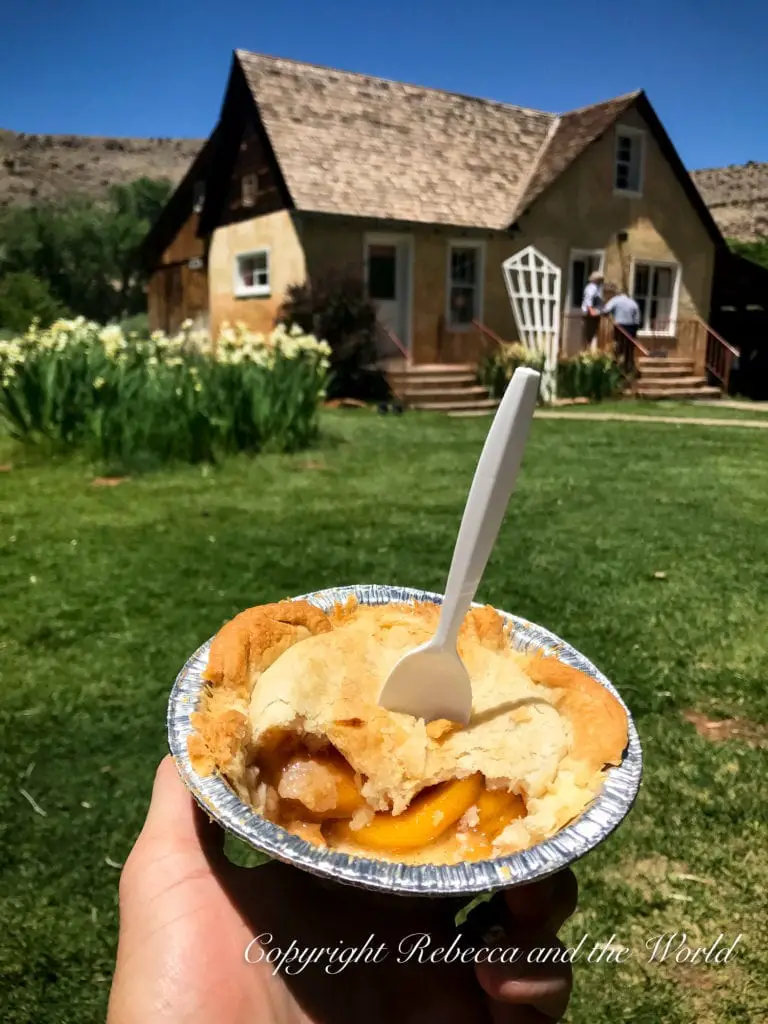 Return your campervan in Salt Lake City and then go make your friends jealous with all your stunning photos of your Utah national parks road trip!
Have you visited Utah? Which is your favourite national park?