Past the halfway mark!
I fully recognise that these monthly updates are getting rather boring. They're a challenge to write with no travel and no fun in life, and a lot of bitching and moaning about the current pandemic. So, if you're still here reading them each month, I appreciate it!
They're still a way for me to record what's going on each month and keep myself accountable for the goals I set at the beginning of the year – goals that keep evolving given everything that's going on.
This blog post may contain affiliate links, meaning if you book or buy something through one of these links, I may earn a small commission (at no extra cost to you).
Where I've been
Melbourne went back in to lockdown at the start of July, so the month was very, very quiet.
We luckily got in a lovely day trip to the Yarra Valley just before the lockdown was announced. Just an hour from Melbourne, we have a lush wine region with wineries, lovely small cheese shops and chocolate makers, and historic small towns. It was wonderful to explore the area for the day, stopping for lunch, tasting wines and buying produce from small businesses.
I'm really glad we did that day trip, but as soon as the second lockdown was announced, I began to kick myself for not taking advantage of more weekends between the first and second lockdowns to get away. If only I'd known what was coming.
Where to next?
Lockdown 2.0 was supposed to finish in the middle of August, but as I write this at the start of August, Melbourne has gone into stage 4 restrictions (Lockdown 3.0?), which means we now can't go more than 5 kilometres from our houses. So, the only places I'll be going to are in my imagination.
Although, planning a trip right now seems like a whole lot of work when it's not even clear when I'd be able to take that trip.
2020 goals
One of the reasons I wanted to start these monthly recaps is to keep myself accountable for the goals I've set myself for 2020. Here's an update on where I'm at with each of them.
Travel
2020 goals:
Travel to East Africa (done!)
Explore more of Australia

Visit Italy

Experience Dia de los Muertos in Oaxaca

Go back to Papua New Guinea
Update:
Exploring Australia is still a goal for this year – if we ever get out of lockdown and if the other states ever open up their borders to Victorians.
I had annual leave booked for the second half of August and Matt and I were planning to take a road trip to either the Great Ocean Road or Uluru. Obviously that's been cancelled (although I'm still taking a week's leave just to take a break from the monotony of work every day).
When lockdown does end, we'll likely start with exploring Victoria before venturing to any other states. Our day trip to the Yarra Valley at the start of the month was just another reminder of how much great stuff we have right on our doorstep!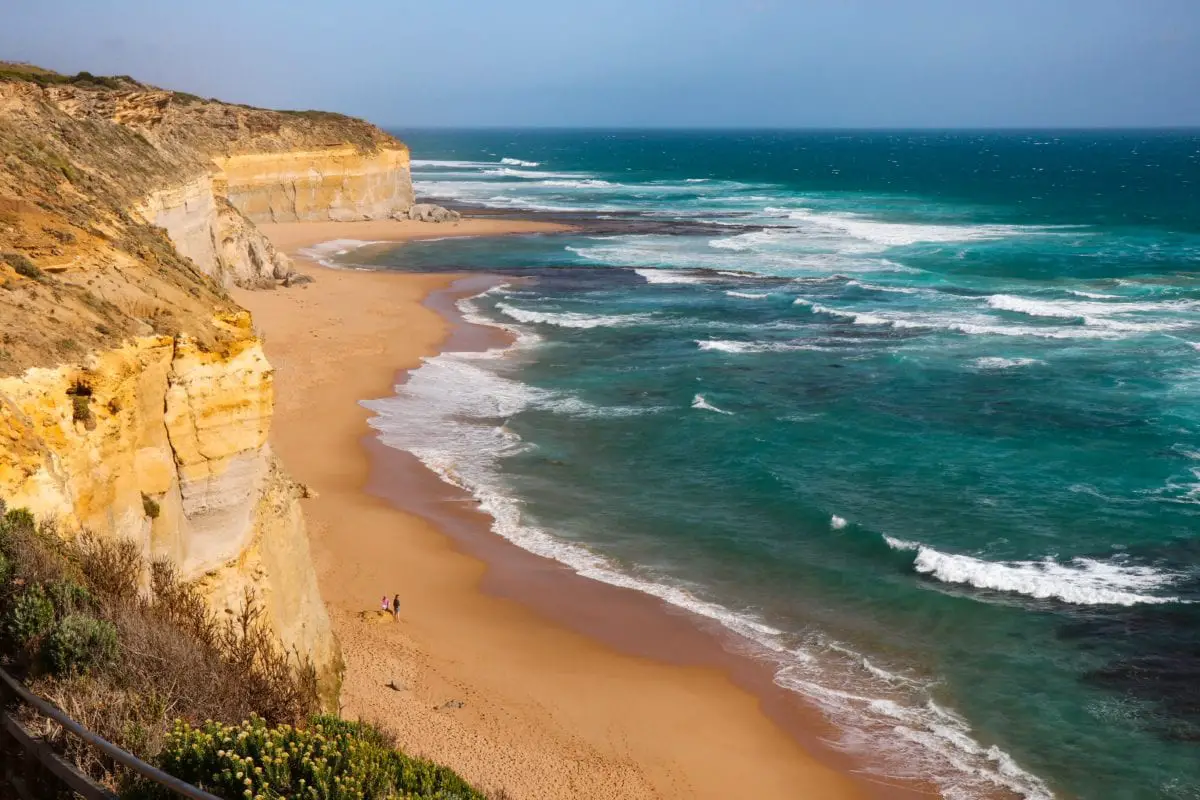 Blog
2020 goals:
Grow my blog to 50,000 pageviews by the end of 2020
Reach 25,000 sessions per month by the end of 2020
Make $15,000 from the blog
Update:
After a great month in June, my pageviews have dropped slightly. My most popular content right now is U.S. articles, and as some places in the U.S. have closed down to prevent the spread of the dreaded C word (like river tubing in Texas), searches for those articles have dropped off.
Still, if I look back only two years ago, my pageviews are 400% higher now for the same time period, so I'm celebrating those blog traffic wins! #glasshalffull
My stats for July were:
Pageviews: 9,333 (down from 23,598 in January)
Sessions: 8,028 (down from 19,043 in January)
Money earned: US$46.14 (down from my high of US$708.27 in February)
In July, I published a couple of new posts as well as completely re-wrote some older posts so that they're actually helpful to readers.
As I've said in previous monthly updates, if you can spare a few minutes, click through and have a read of a couple of these articles – that's one way you can help travel bloggers!
I also created a new printable itinerary for my Utah road trip, so if that's a U.S. road trip that's on your bucket list, head over and download it.
I got back on Instagram this month, and my most popular Instagram post was this one where I talk about my musings on travel and how I will travel in the future. Are you changing the way you travel, or thinking about travel more?
Follow me here on Instagram if you're not already!
Travel writing
2020 goal:
Publish 10 travel articles in newspapers and magazines
Update:
Nope, done nothing on this. I have drafts of stories I need to finish. This could be another goal that goes by the wayside this year.
Language study
2020 goals:
Reach C1 level in Spanish

Re-learn Arabic or French
Update:
Ugh, like I said last month, my head is just all over the place and even just picking up my Spanish books again seems like so much work.
Health and fitness
2020 goals:
Exercise 4-5 times a week for at least 30 minutes
Be more conscious of what I eat
Drink at least 2 litres of water every day
Update:
I had good and bad weeks this month. I've definitely been eating far better, but some weeks I'll exercise every day, and then other weeks I do nothing. I have started the Couch to 5K again and the weekly incremental increases in running feels achievable, so I hope to stick with this.
Books I'm reading
2020 goal:
Read 24 books

Read 100 books
Update:
After reading 18 books last month I slowed waaayyyy down. In July I read a still respectable 8 books, bringing my total to 47 books read this year. Can I reach my new goal of 100 books by the end of the year? We'll see!
Untamed by Glennon Doyle
Untamed is a self-help book slash memoir. It's a bit woo-woo and there's not a whole lot of practical advice, but the premise is solid: are you living the life you should be? Or, in Doyle's words, "who were you before the world told you who to be?" She weaves a non-chronological tale of her own stories as she explains that the expectations that are set on us from a young age – especially those that define and divide boys and girls, and men and women – can be fought.
The Girl With All the Gifts by M.R. Carey
I very rarely read science fiction books (I think that's what this would be classed as?) and I shouldn't have read this one during a pandemic! This was actually quite a good book. Based in the UK, a zombie-like virus has infected people. In a small research facility, however, they've discovered that the virus mutates and that young children can function with it.
The Vanishing Half by Britt Bennett
I loved Britt Bennett's first book, The Mothers, and I also enjoyed this one. Twin sisters grow up in a small town that's populated by light-skinned Black people. The girls run away at 16, but one of the sisters later disappears, and is now passing as white. They both think the past has been buried until their daughters' lives become entwined. It took me a while to get into the story, but once I did, I was hooked.
Your Money or Your Life by Vicki Robin and Joe Dominguez
Often claimed as one of the best books to read about personal finance, this book focuses on our relationship with money. Through a 9-step program, the authors hope to change how people think about and spend money and help people get out of debt, start saving and invest to create wealth. While there were some useful tips in here, and I agree with their thoughts on consumerism, it waffled on about the relationship side of things. Overall, though, a good read to get you thinking about what money actually means to you. 
How to be an Anti-Racist by Ibram X. Kendi
One of the seminal books on racism, Kendi explains how racism intersects with many other concepts while sharing his own experiences of racism – both being on the delivery of and receival of racism. I struggled at times with the concepts and had to re-read paragraphs to make sure I understood the arguments, so it is a more challenging read than other books I've read on racism, but I also had many a-ha moments. 
Educated by Tara Westover
This bestselling memoir made me gasp with shock many times. Westover grew up in a strictly religious, survivalist family. She never went to school until she began teaching herself as a teenager and then landed a place at a university in Utah. This story of violence, the power of education and figuring out your place in the world is a great read. 
The $1,000 Project by Canna Campbell
Another money book this month, this one much more practical. Canna Campbell is an Australian financial planner who started a "$1,000 project" whereby she'd save "parcels" of $1,000 which she would then invest, with the goal of creating a passive income. Really great tips for saving money, earning more money and investing. Even though she's Australian, the concepts are applicable globally. 
The Loudness of Unsaid Things by Hilde Hinton
Susie is a young girl who lives with her dad after her mother's suicide. She navigates her childhood and teenage years by wagging school, fighting with her dad and making both some wonderful and questionable friends. The story is interspersed with that of Miss Kaye who works at a mental institution. I had high hopes for this book but it just didn't cut it for me. The writing was childish (intentionally, I know, but seemed a bit try hard at times), the two intertwining stories didn't work, and the ending of the story of Susie's teenage years was abrupt.
What have you been reading?
Until next month, stay safe and healthy everyone!
Featured image: Photo by XPS on Unsplash