In a bar in Habana Vieja, Cuba, there's a sudden burst of activity. All the staff run excitedly outside into the rain, pointing to something we can't see.
Suddenly we understand what's going on. The staff return to stand in front of the television hung above the bar, which has flicked from the fútbol to live coverage of Air Force One landing at José Martí airport.
Waiters, barmen and cleaners abandon their posts to film this historical moment on their mobile phones, every second of the landing and then the slow taxi recorded for posterity or proof. They watch as Barack Obama and his family disembark the plane and greet local dignitaries.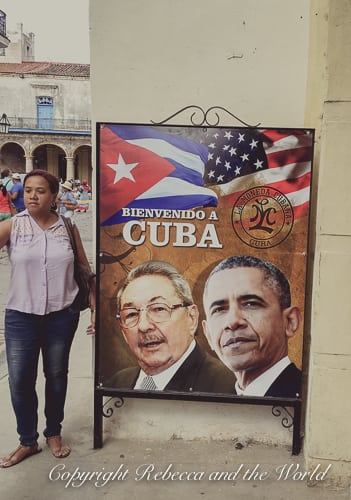 When the coverage later switches back to the fútbol, I take the chance to talk to some people about how they feel about the visit. Most express excitement, but also cautiousness about how their country will change.
"Ojalá," they all say. "We hope that any change is good."
The "real" Cuba
In that oh-so-elitist way, we wanted to come to Cuba before those changes happen. We wanted to see the "real" Cuba before North Americans descended and brought fancy hotels and Starbucks and fast food chains.
But as we jostle our way through the crowded streets of Habana Vieja, with English, French, Dutch and German words intermingling with the the beats of live music coming from nearby bars, it's evident that change is already well underway.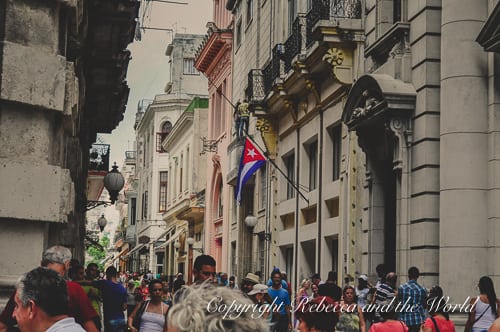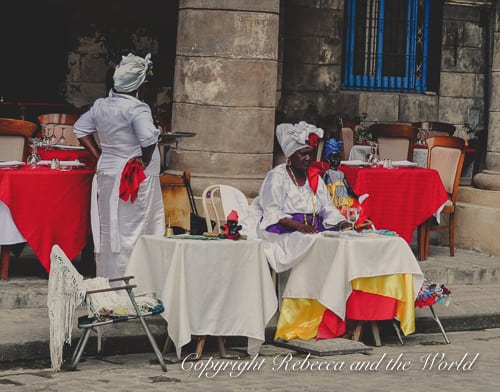 Even before the Obama visit is announced, it's difficult to get accommodation. Finding a vacancy in a city with few hotels is compounded by the low penetration of internet, which delays the response time of hotels or the owners of casas particulares. Restaurants are full of people and, without a reservation, we are turned away from one particularly popular one.
The tourism business seems to be booming in Havana.
The magic of La Habana
We spend three days in La Habana (Havana) and do all the things we're supposed to do: we drink mojitos at the famous Hotel Nacional, and walk along the Malecón taking photos of the crumbling facades of buildings licked by sea salt spray.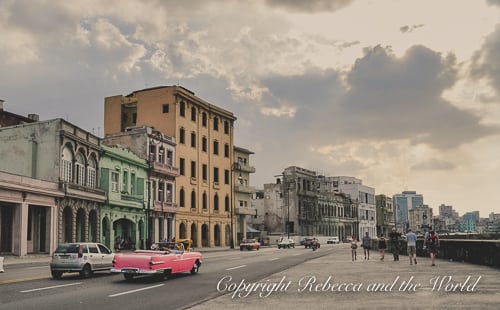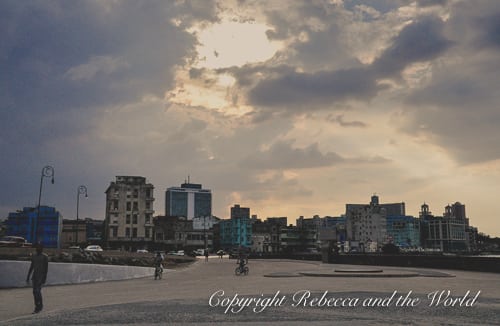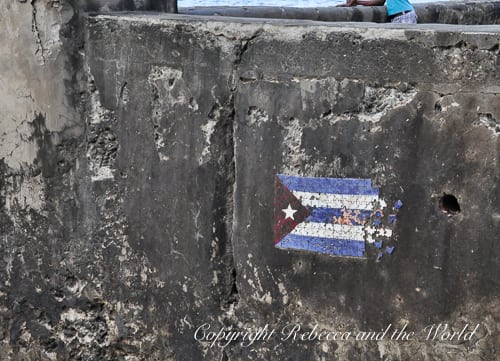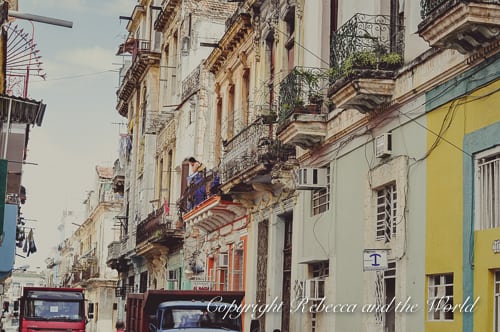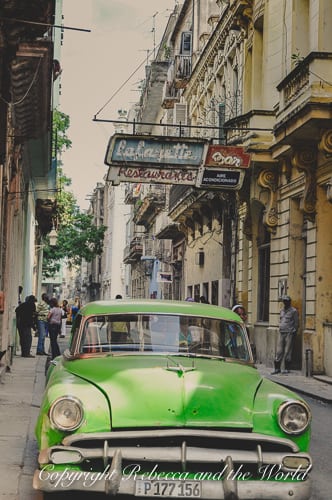 We take a ride in an old car, gleaming red but spewing diesel fumes, joining the throngs of tourists doing the same thing.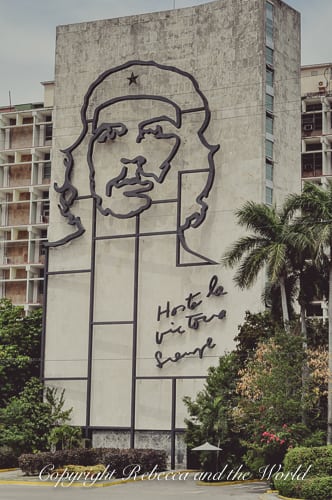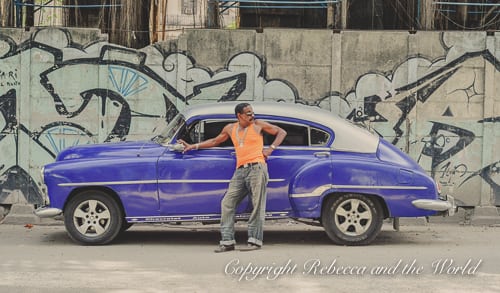 We sip cocktails at La Fábrica de Arte Cubano, an old factory which now houses varied art and music exhibitions. As we weave our way through the crowds of hip, young Cubans and foreigners, my husband and I comment that this certainly is not the Cuba we expected.
Despite the air of change hovering over the city, when we leave our casa particular in Centro Habana, we drive to the airport in an old Ford organised by the owner of the casa. This is not a photogenic old car carting around tourists, it's the slowly rusting, diesel-belching type, and even with the windows down to let in the cool morning air, all we suck in are fumes. My husband and I smile at each other: it's the perfect way to leave.
Perhaps not everything will be so quick to change.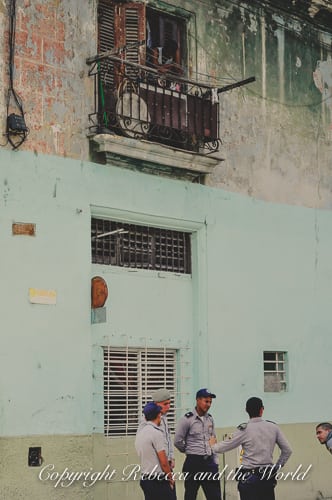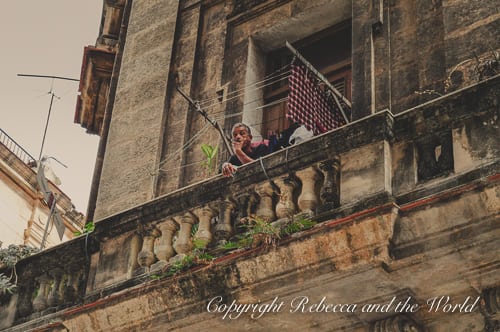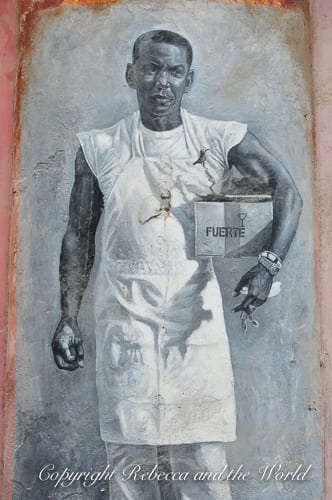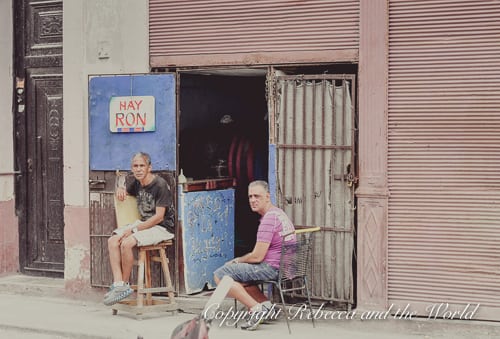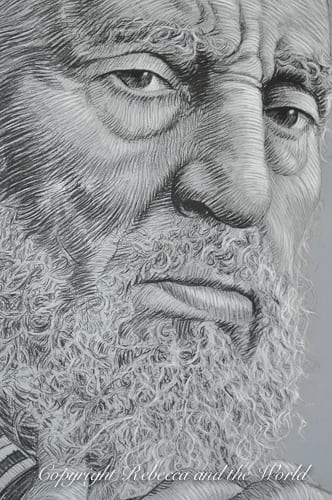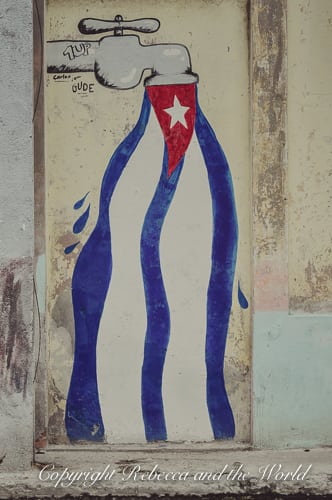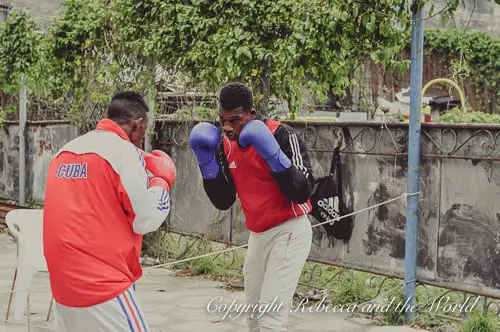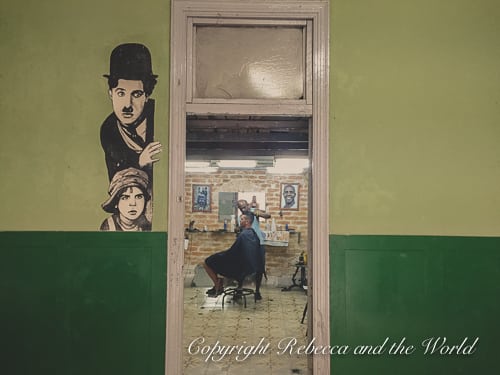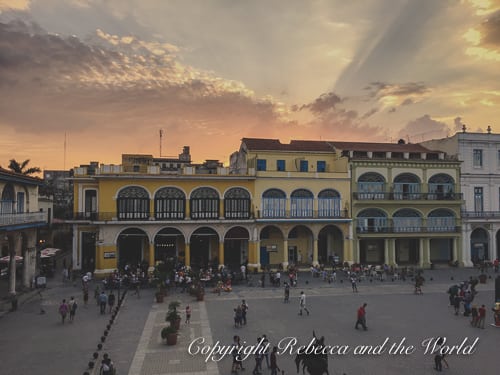 VISITING CUBA – YOUR TRIP ESSENTIALS
Have you been to Cuba? What changes are you seeing?
Save
Save
Save
Save
Save
Save