I've only been to Europe a few times – Spain, the United Kingdom and France, the typical places of a first-time visitor. For my next visit, I'd like to get a bit more off the beaten path, and Serbia is one of those countries that doesn't get the level of exposure other European countries get.
Which is why I loved this guide from travel blogger Allison about the best things to do in Belgrade, the capital city of Serbia. Here, she shares her insider tips about what to do in Belgrade – the touristy things you just have to do, along with some local secrets.
Over to you, Allison, to share your Belgrade travel guide!
If you want to save this guide to the best things to do in Belgrade, Serbia, to read later, simply click the red "Save" button on one of the images below.
This blog post may contain affiliate links, meaning if you book or buy something through one of these links, I may earn a small commission (at no extra cost to you).
Is Belgrade worth visiting?
The short answer, yes.
As the capital city, Belgrade is one of the best places to visit in Serbia. Belgrade is one of my favourite cities in the Balkans – and in Europe in general. Since first stepping foot in Serbia in 2016, I've returned to the country three times and gotten to know Belgrade better and better on each visit.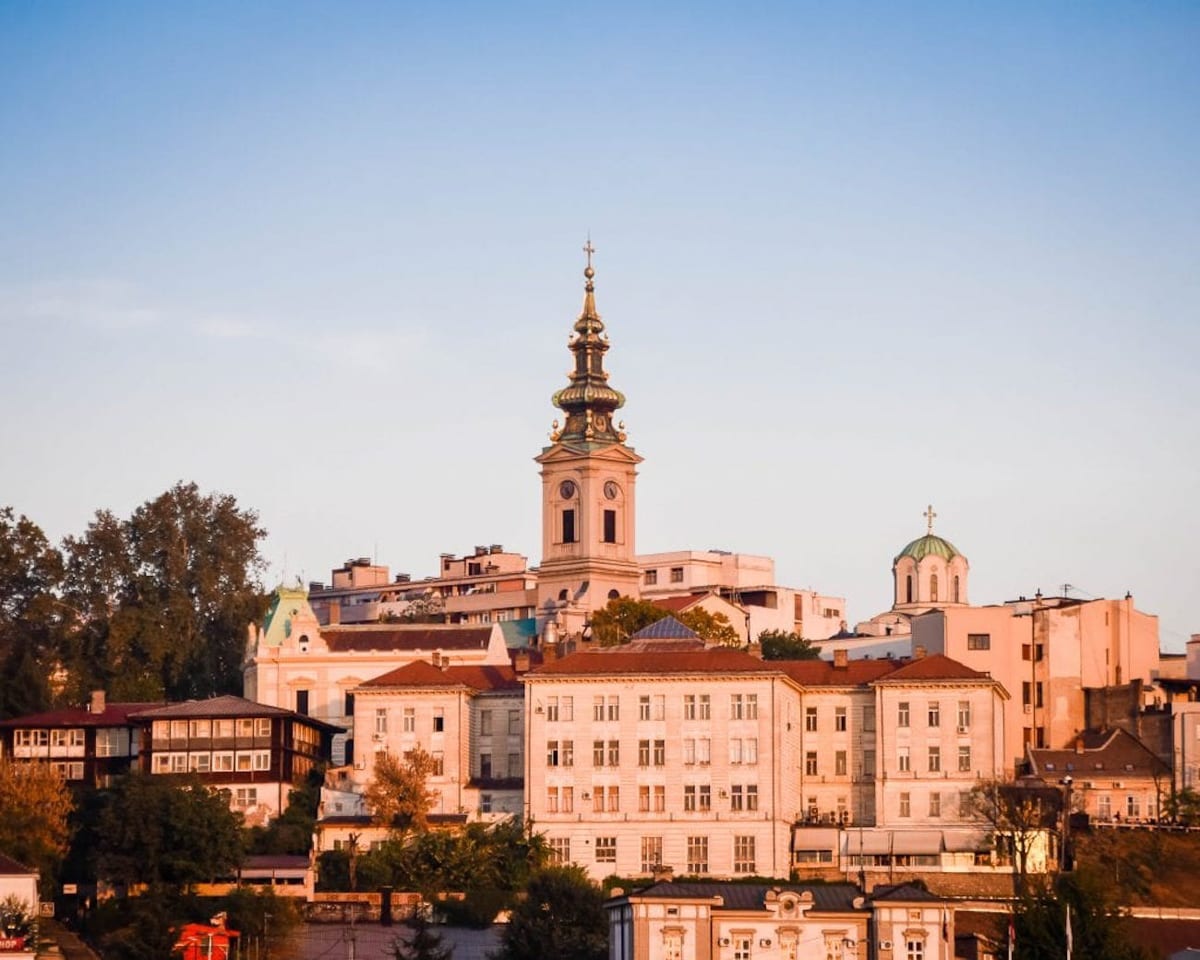 The thing that Belgrade is best known for amongst travellers is its nightlife, which is indeed legendary: I spent the only true non-academic all-nighter in my life dancing until the sunrise on a party boat called a splavovi. However, I've gotten older since my first visit to Belgrade and I've discovered that this city has so much more to offer than cheap drinks and non-stop nightlife.
From beautiful architecture to ancient fortresses to street art and cool cafés, there are so many things to do in Belgrade that you can endlessly wander the city and still find new things to surprise and delight.
6 things to do in Belgrade
Here are the top things I think first-timers should put on their Belgrade itinerary.
Walk around Belgrade Fortress and check out the views of the Sava River colliding with the Danube. It's truly a spectacular view and best seen at sunset. There are other places inside the Fortress complex worth seeing, especially the Clock Tower, Ruzica Church and the Roman Well.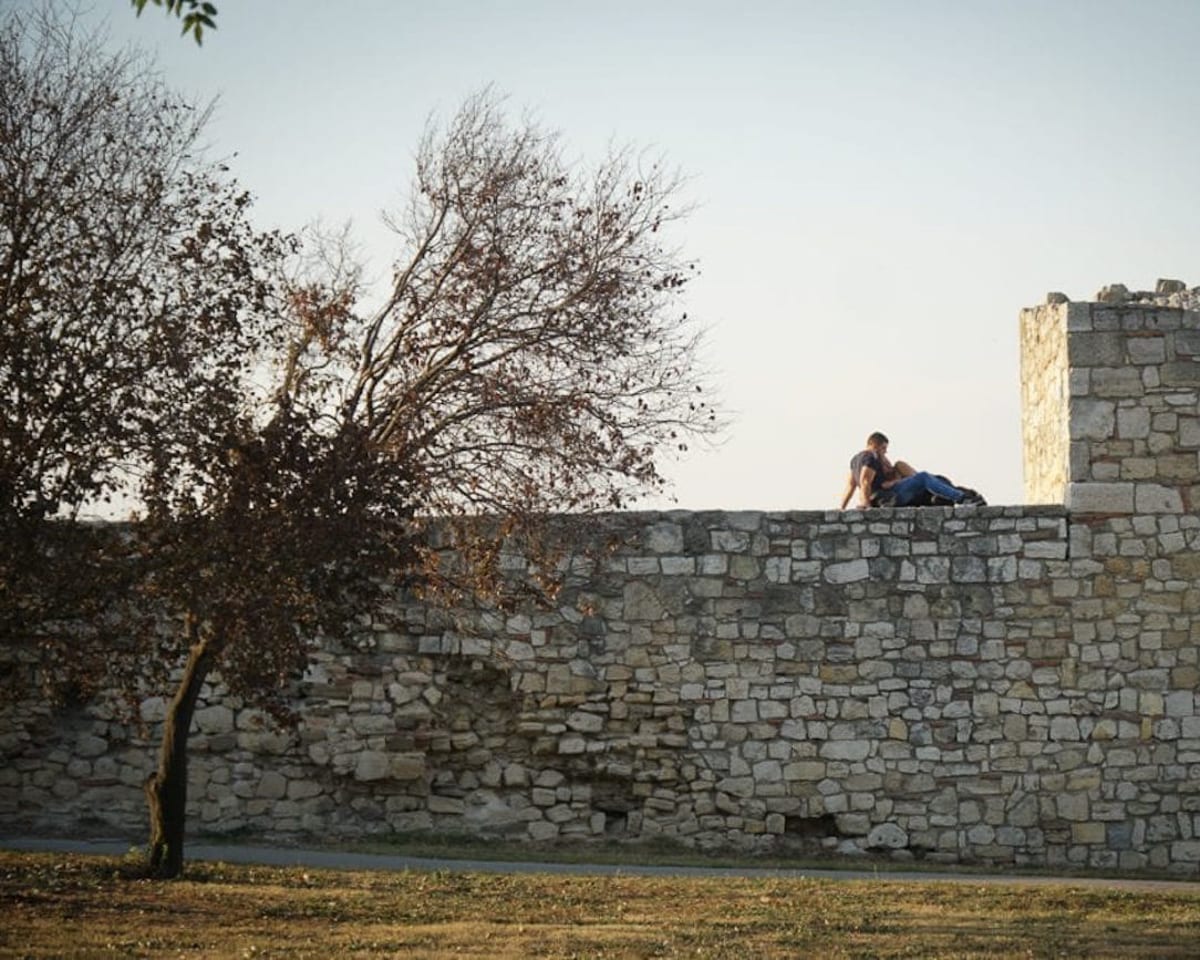 Take a stroll down Knez Mihailova, the most popular pedestrian street and the heart of Belgrade's Stari Grad (Old City) district. This is Belgrade's most popular shopping street, so if you need to stock up on any new clothes, this is where you'll find all the shops and countless restaurants and cafes you can people-watch from!
Sip on coffee at a kafana (traditional Serbian coffee house) on Skadarska Street, the heart of the bohemian mini-neighbourhood of Skadarlija which is one of the cutest places to visit in Belgrade. It's another great people-watching spot.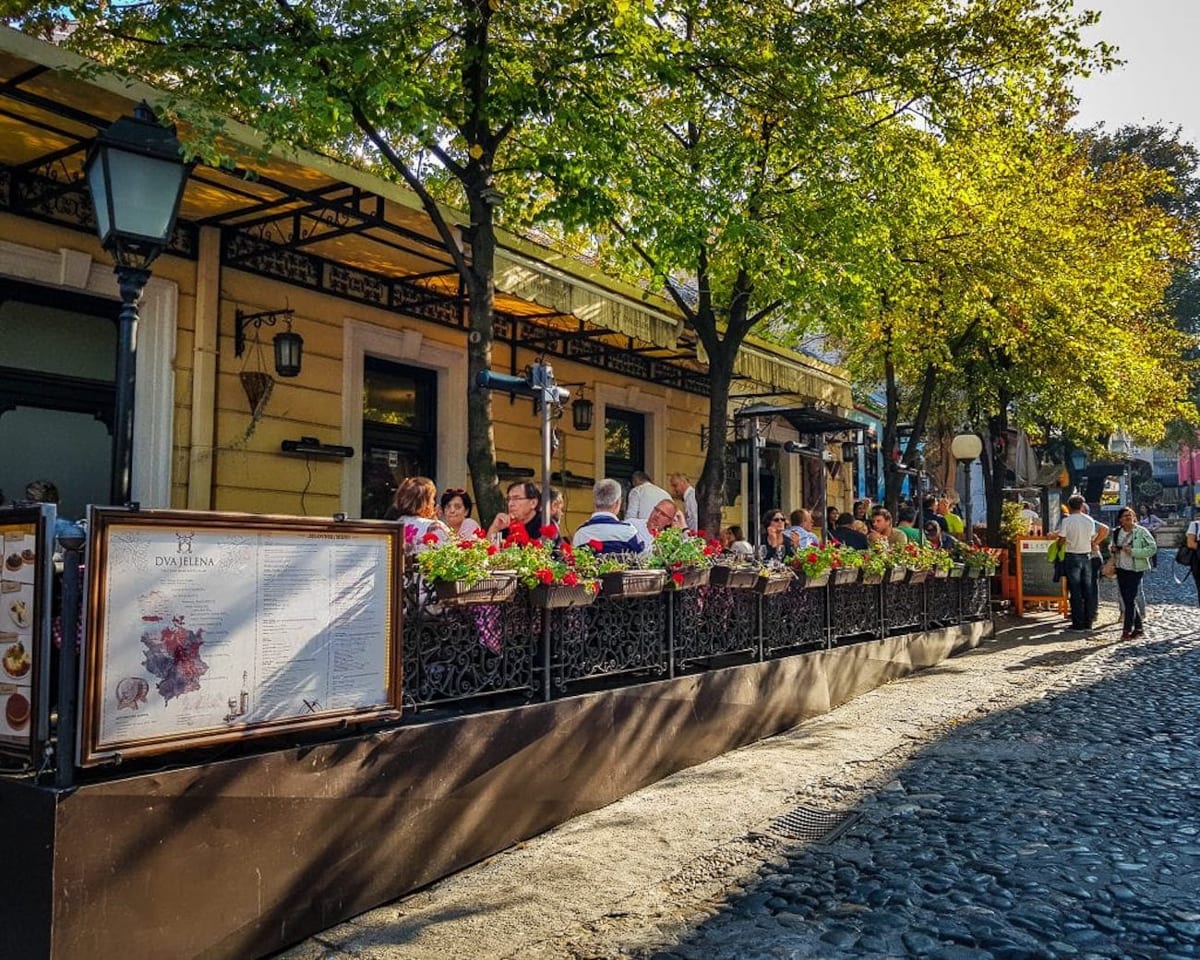 You can't visit Belgrade without partying all night on a river boat (splavovi), a unique feature of Belgrade's legendary nightlife scene. There are a number of river boats – at last count, somewhere over 200 – but my favourite is Klub 20/44!
Visit the largest Orthodox church in the Balkans, the Saint Sava Church. It has been compared to La Sagrada Familia in Barcelona simply because it is taking forever to finish! Construction began in 1935, but between WWII, the breakup of Yugoslavia, and the NATO bombings of the late 1990s, the church is yet to be finished. However, it's still quite impressive and it's nearly complete, so it's worth a visit. It's one of the most beautiful things to see in Belgrade.
What to do in Belgrade – some local secrets!
Beyond the top tourist attractions, there are plenty of hidden gems in Belgrade. Every time I return to Belgrade, I keep finding more and more cool things to do.
Head to the oldest outdoor market in Belgrade at Zeleni Venac and shop for fresh honey, ajvar and rakija. It helps to speak a little Serbian or have some impressive body language skills, as this is not a touristy market at all and the shopkeepers likely won't speak much English.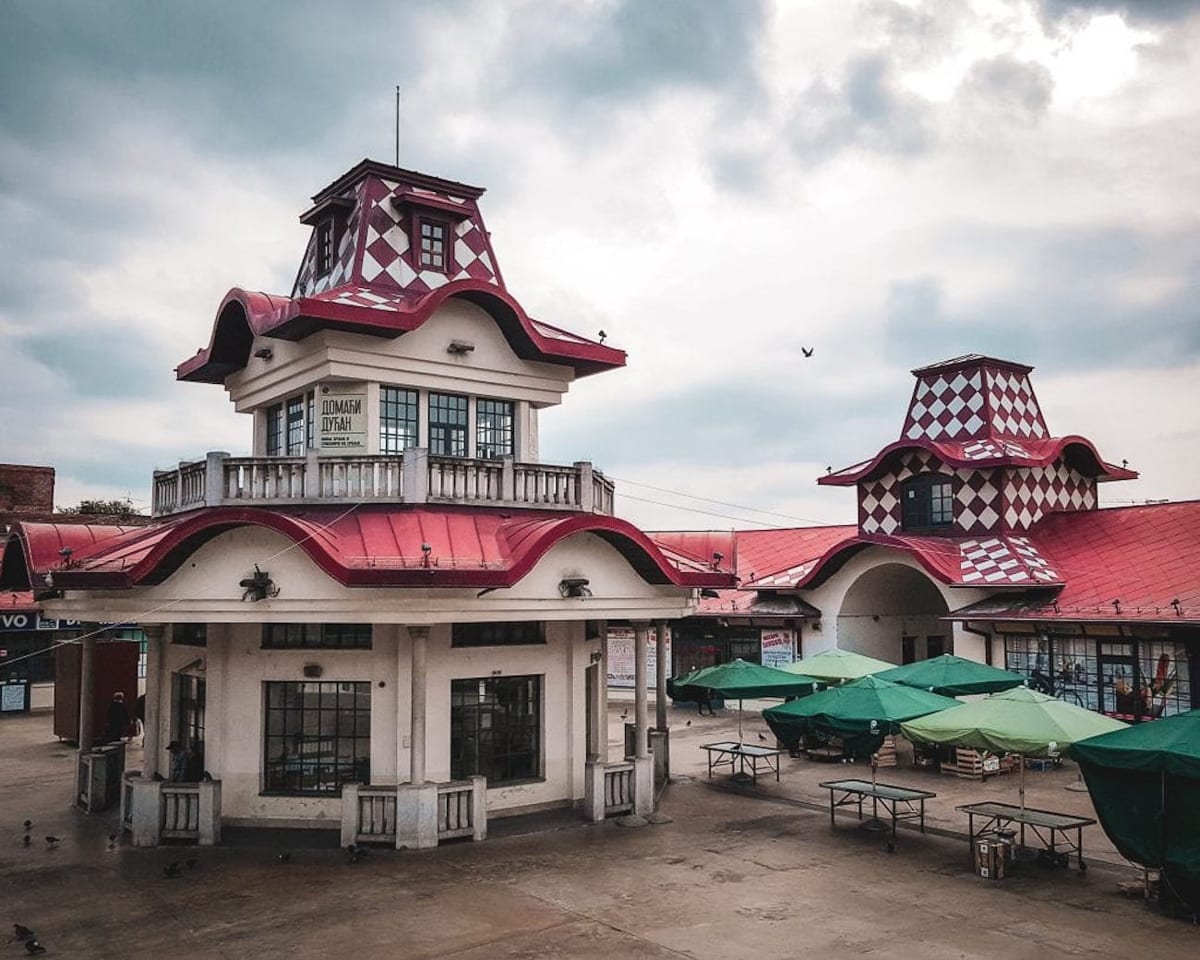 Go off the beaten path and check out the adorable suburb of Zemun, which is now part of Belgrade but once was part of another country entirely: the Austro-Hungarian empire. As a result, the architecture is quite different and the suburb has a totally different vibe than central Belgrade. It's one of the more off-the-beaten-path things to do in Belgrade.
Consider visiting the Avala Tower, 30 to 40 minutes outside of downtown Belgrade.
Everyone marvels at the architecture of Hotel Moskva but few people know to go inside and ask for a delicious Moskva schnit (a cherry and almond cake) – be sure to pair it with the wine your waiter recommends, he knows what he is talking about! This is an absolute must-do when you visit Belgrade.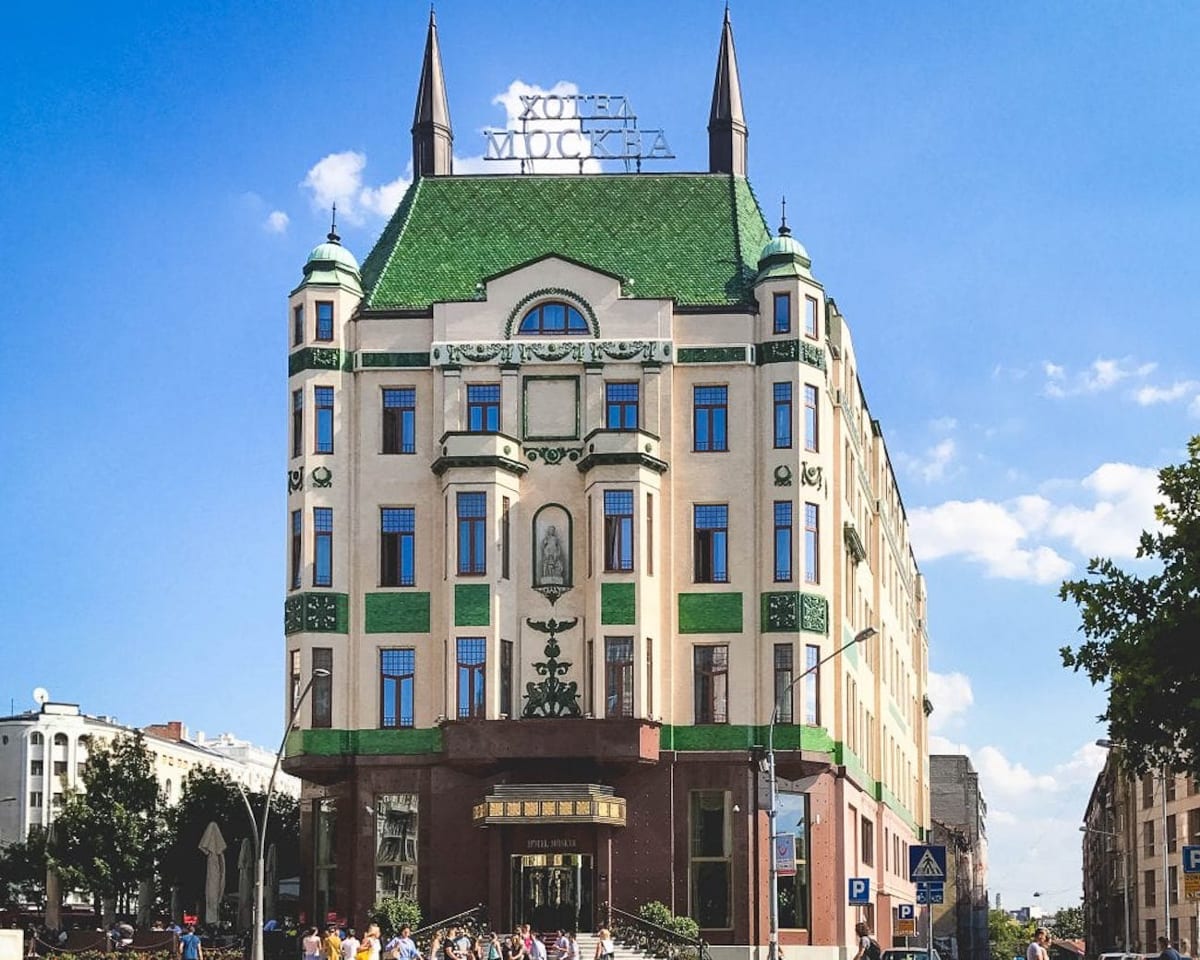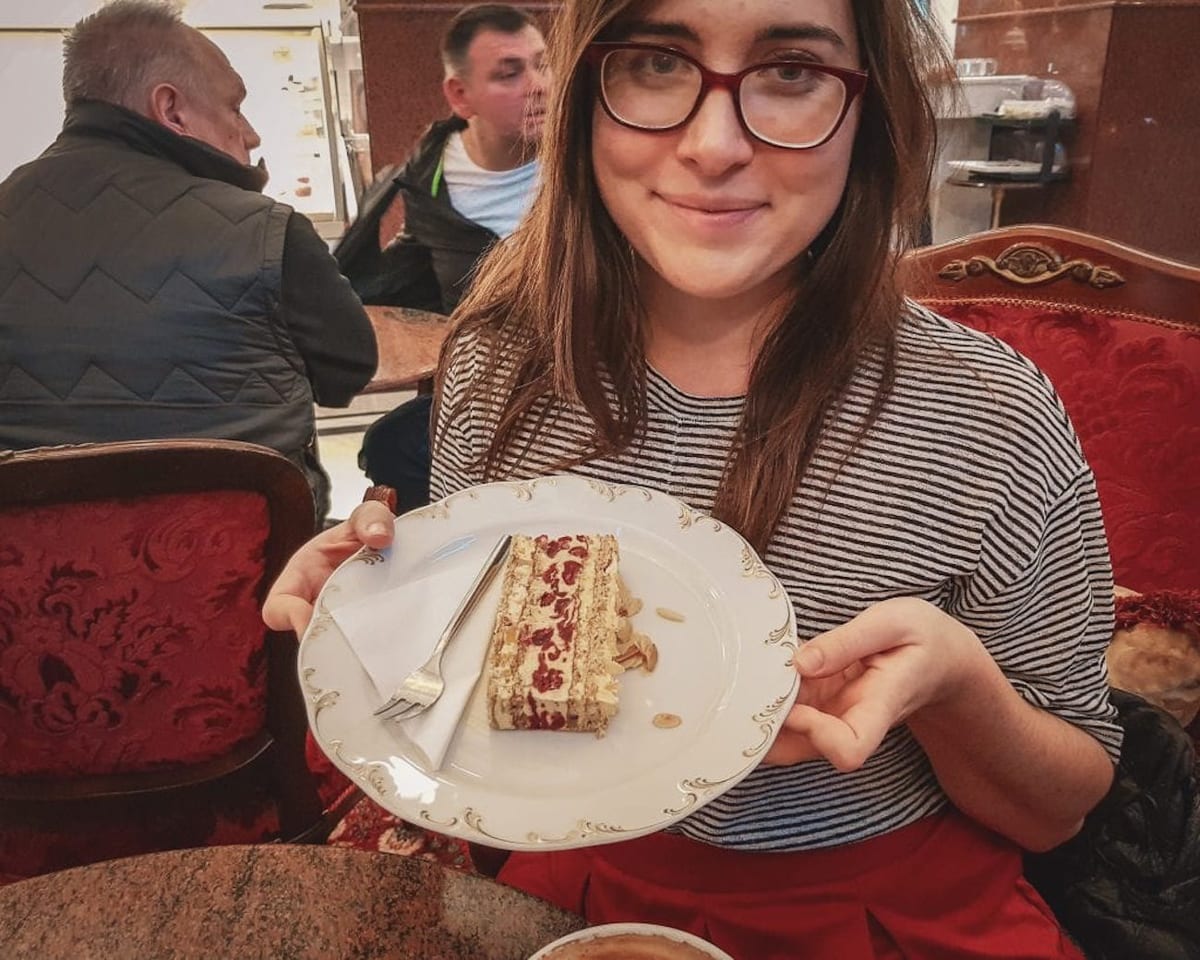 Where to eat in Belgrade
So, when you visit Belgrade, where should you eat between sightseeing? Here are some of my favourite places to eat in Belgrade, broken down by meal.
Brunch
Head to the leafy residential neighborhood of Vračar for Belgrade's best brunch at Kafe Kozmetičar.
Lunch
Enjoy a delicious traditional Serbian meal under some cheerful red umbrellas at Manufaktura in the Old Town. I highly recommend trying the local Fruska Gora wines and cheeses!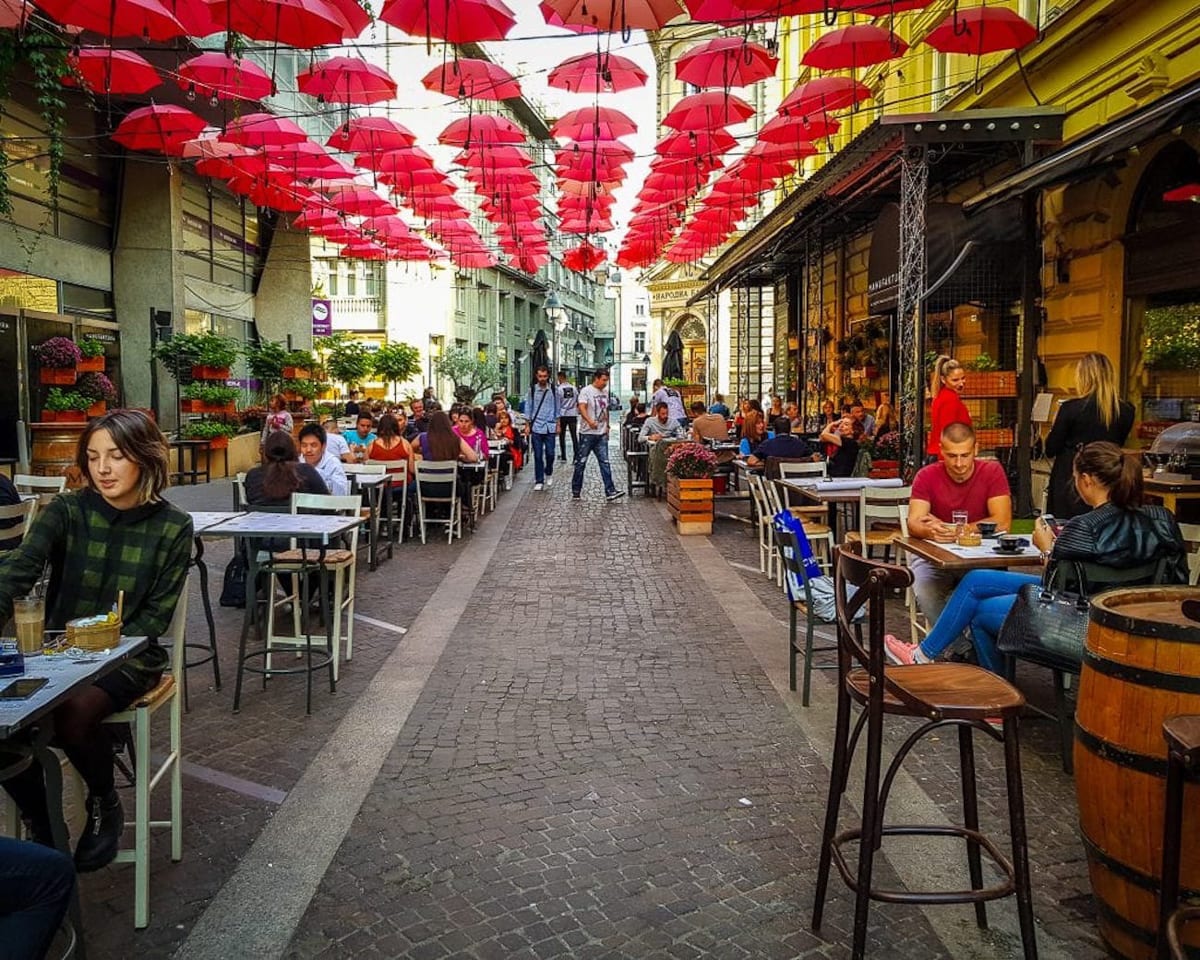 Dinner
Enjoy a modern twist on Serbian cuisine at the beautiful Belgrade Waterfront at the trendy Ambar restaurant. Everything here is delicious, so order up!
If you tire of Serbian food, which is admittedly quite meat-heavy, I've vetted their international food options as well. Istok is the best place to go for anything Asian, with great pho, bibimbap, fresh summer rolls and other Asian fusion delights.
La Taqueria offers what are seriously the best tacos in Europe (certified by a picky Californian) as it's run by a Mexican immigrant who imports his own corn to handmake his tortillas! Meanwhile, Nachos serves passable Tex-Mex if you have a craving for queso and – what else – nachos! All of the above restaurants have a good number of vegetarian options as well.
The best nightlife in Belgrade
As I said above, the nightlife in Belgrade is incredible! Here are a few of my favourite spots:
A funky café by day, Meduza becomes a lively but relaxed place to spend the evening in the funky Dorćol district.
Listen to jazz in the vibrant Savamala district at Jazz Basta, an incredible jazz bar near the Sava river.
Dance the night away in one of the hottest clubs on the Sava River at the ultra-trendy Lasta river boat club.
Try the traditional Balkan liquor of choice at Rakia Bar in Dorćol, not far from Stari Grad and Knez Mihailova Street.
Where to stay in Belgrade
I've written up a comprehensive guide of where to stay in Belgrade, including my seven favourite neighbourhoods, but here is a quickie guide to the three most central and interesting areas of Belgrade.
Savamala is best if you want to be close to the beautiful Sava river and the nightlife that takes place on the river boats, while still being easily accessible to the city centre.
Stari Grad is best if you want to feel like you're in the heart of the action and want all of the top Belgrade attractions to be at your fingertips.
Dorćol is best if you're a hipster at heart who lives for craft beer, specialty coffee, and delicious international restaurants.
You can find plenty of affordable, comfortable hotels in Belgrade. Check and compare prices on hotels in Belgrade on Booking.com or HotelsCombined.
How to get around Belgrade
Belgrade has plenty of public transportation, which you use with a BusPlus card that can be purchased at kiosks around the city. You can use this with the city's buses and trams (there is no metro) by holding your loaded public transportation card against the reader; each ride costs 89 dinar, or less than US$1.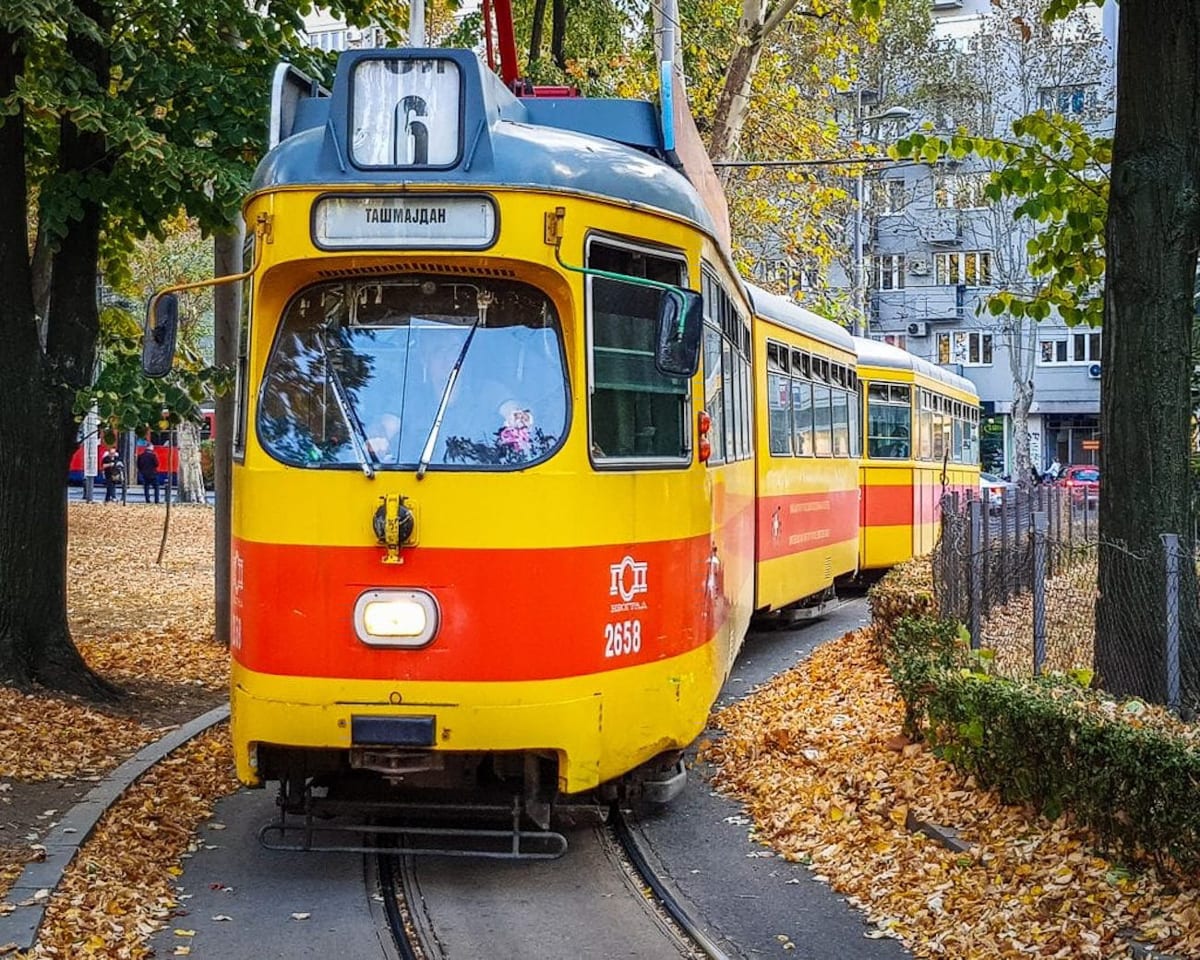 However, I personally prefer to get around either by foot or by taxi, which is inexpensive at about US$3 per ride within the city centre. I don't recommend driving or biking as the traffic is crazy and Serbs aren't exactly known for being patient drivers!
From the airport, you can book a private transfer to the city.
Be sure to also allocate a day or two to get outside of Belgrade on a day trip! Within about two hours you can find some of Serbia's most interesting cities and sights, such as Subotica, Novi Sad, Kragujevac and Golubac Fortress. You can rent a car, use public transportation, or join a guided tour. I have done all three, and all work quite well, though admittedly public transportation is the slowest option.
About the author
Allison Green is a travel blogger originally from California. After spending two years travelling around the world, she decided to move to Sofia, Bulgaria, her favourite part of Europe. Her favourite cities in Europe are Belgrade, Istanbul, Sofia, Budapest and Rome. Allison has two blogs: one at Eternal Arrival, where she writes about urban and cultural travel with a focus on off-the-beaten-path destinations, and another at Sofia Adventures which is dedicated to the Balkans. You can often find her petting strange dogs, face-first in a glass of wine, or trying to find the best Asian food in Eastern Europe (and often ending up disappointed). Follow Sofia Adventures on Instagram and Facebook here.
VISIT BELGRADE – YOUR TRIP ESSENTIALS
What are your favourite local things to do in Belgrade? Leave your extra tips in the comments below!
This post was originally published in April 2019, and was updated in July 2020.
PIN IT FOR LATER:
Header image by Image by Djordje Jovanovic on Pixabay