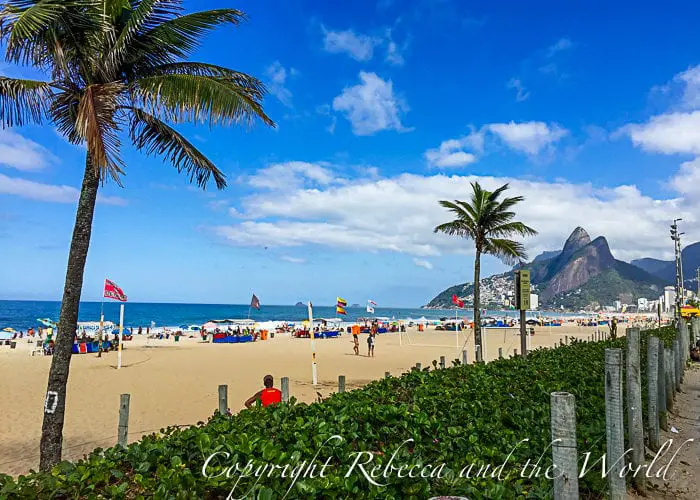 After a day spent hitting the highlights of Rio de Janeiro, our next day started a little slower with a stroll along Ipanema Beach.
The thing I love (one of the things) about Rio de Janeiro is that on Sundays the streets along the main beaches are closed to traffic and instead of cars, people on rollerblades, bikes or their own two legs, stream down the roads, enjoying the sunshine. No matter their body shape or size, people dress comfortably or in next-to-nothing at all – advertisements for accepting who you are.
After a walk along the famous Copacabana Beach, we headed to Santa Teresa, Rio's Bohemian area.
Santa Teresa is vastly different to the beach barrios of Rio, with cobblestone streets and a hive of artistic activity. Unfortunately there were a lot of works underway in preparation for the Olympics, but it was nice to grab a beer and some snacks in the sun, standing on the street in front of a bar.
We climbed the hills to Parque das Ruinas to an old mansion owned an heiress for more incredible views of the city.
With the end of our trip drawing closer, it was hard to think about leaving this city.
Have you visited Santa Teresa in Rio de Janeiro? What did you think?