Port Moresby is no Paris, London or New York. It's a city severely lacking in options to max out your credit card on (which is probably a good thing).
So what's a girl (or guy) to do if she's in need of some retail therapy in Port Moresby?
Hit the second hand shops, of course.
From what I gather, clothing of all kinds comes to Papua New Guinea, mostly from Australia and New Zealand. Seconds, over stock, donations from people, you name it, it comes to PNG.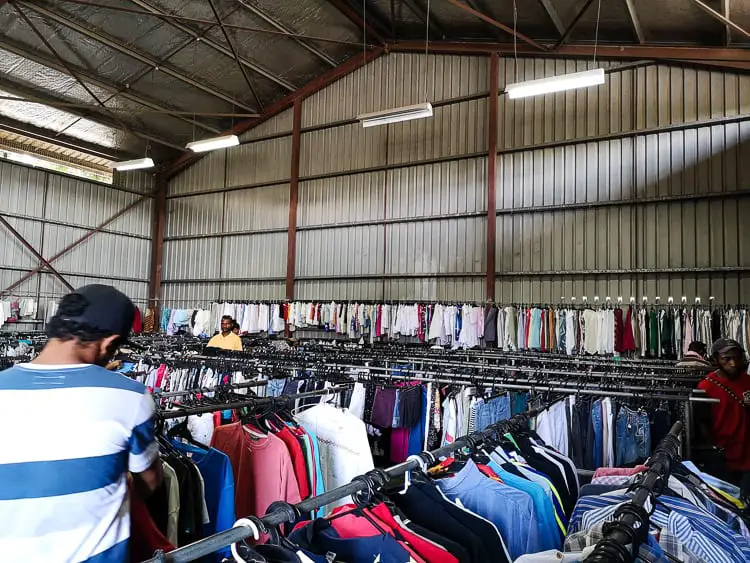 And there are plenty of bargains, including some amazing vintage finds if you're lucky. It's not uncommon to pick up a Sass and Bide dress in great condition or a Calvin Klein blazer. A friend recently nabbed herself a Cue dress which looked barely worn for 15 Kina. Another friend arrives at work every day immaculately dressed in gorgeous tops and sky-high heels – all purchased from one of the many second hand shops around town.
Of course, the only downside is that you have to trawl through racks and racks of clothing to find good buys and, like all second hand shopping, you're never guaranteed something in your size. The best thing to do is buy a whole lot, take it home and try it on. If it doesn't fit, you can pass it on to friends so everyone benefits!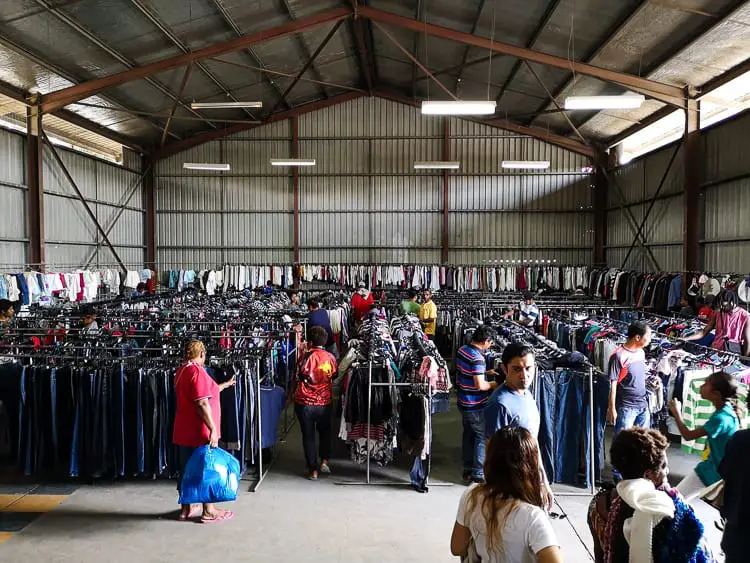 So where to shop? I consulted some experts in this field for their advice:
No 1 Kina Mart – behind Jepello's restaurant in Gordons. There's also a Mondos there, but the No 1 Kina Mart is apparently the best with good prices and a big selection. Lots of parking there as well.
Fly Market – this can be hit and miss and you need to spend a fair bit of time hunting. The clothes here can often be a bit more worn and older but you can find some gems if you dedicate some time. Prices aren't consistent here but every rack is labelled so you know what you'll be paying.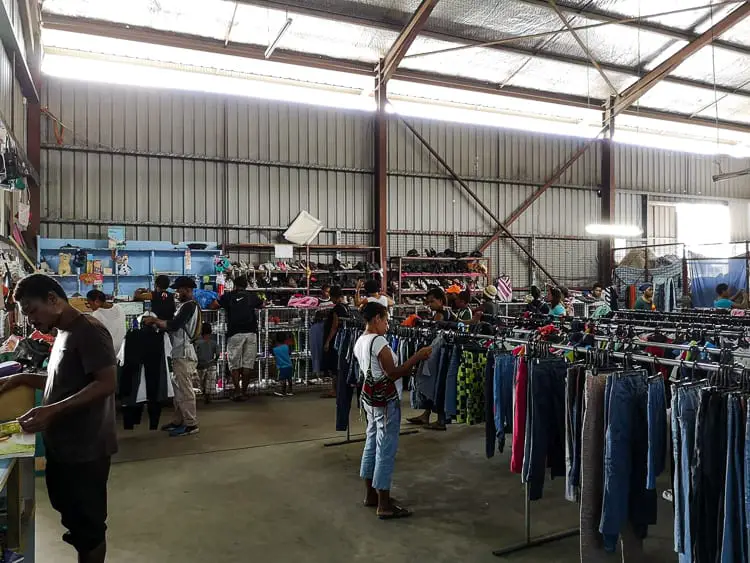 Labels – Good selection. Closed Saturdays.
Mondos – slightly more expensive than some of the other outlets, but there are several stores around the city. They are usually cleaner than some other stores, and considered safer. The outlet next to SP Brewery is one of the best ones.
Mamone Trading – stocks great heels and jewellery.
Outside of Port Moresby, word is that Goroka has some of the best second hand stores in the country. A friend of a friend found an amazing Prada ball gown there once!
The best thing to do is to visit each, and spend a bit of time to see which stores you like. A good tip is to get to know the people that work there and find out when the new stock comes in – if you're serious about your fashion, you can sort through all the new clothes and get in first.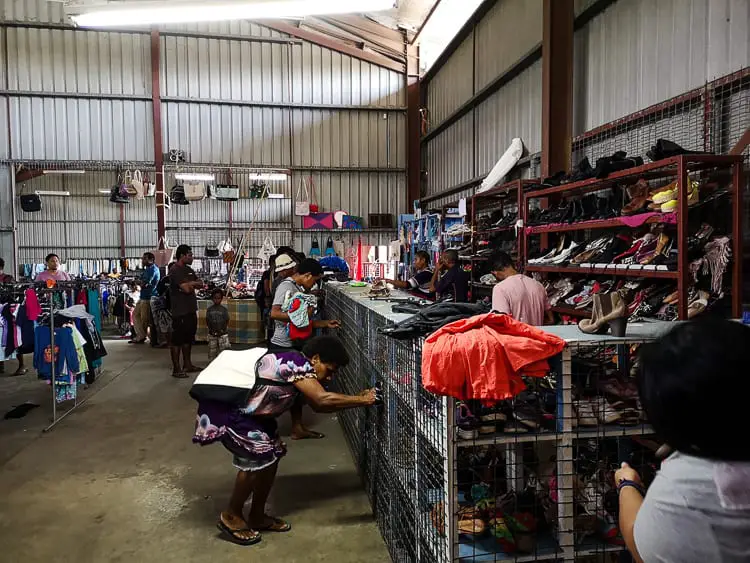 Safety tip: Wear an over the shoulder handbag that zips up so you have your hands free for searching through clothes and don't have to worry about money going missing. Also best to go in a group for personal safety.
Happy shopping!
Thanks to Katie, Jemima, Jess, Ellas and Sam for your input! And huge thanks to Dan for helping me update this!
VISITING PORT MORESBY – YOUR TRIP ESSENTIALS