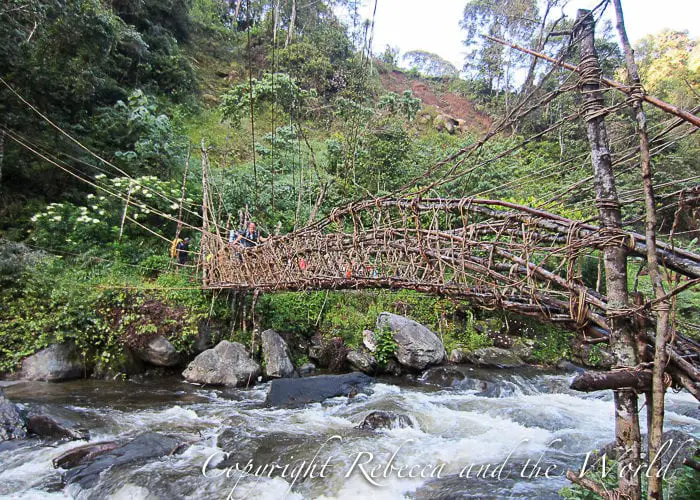 Read day one, day two, day three, day four, day five and day six first.
After the heavy rain and thunderstorm, the night's sleep was accompanied by the sound of the creek water rushing by, and it was more than once that I woke with a start, dreaming about flash floods.
In the morning, the creek is calmer, and we cross it via PNG's version of the Sydney Harbour Bridge. On the other side of the creek we talk about the fighting that took place here, a tough place for the Australians to defend.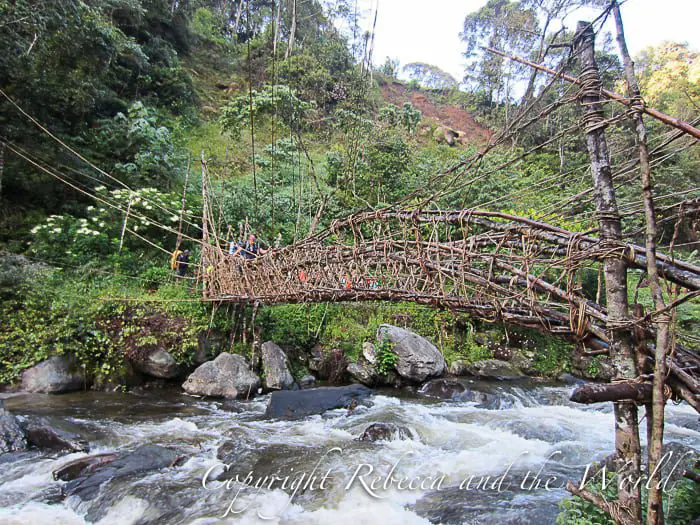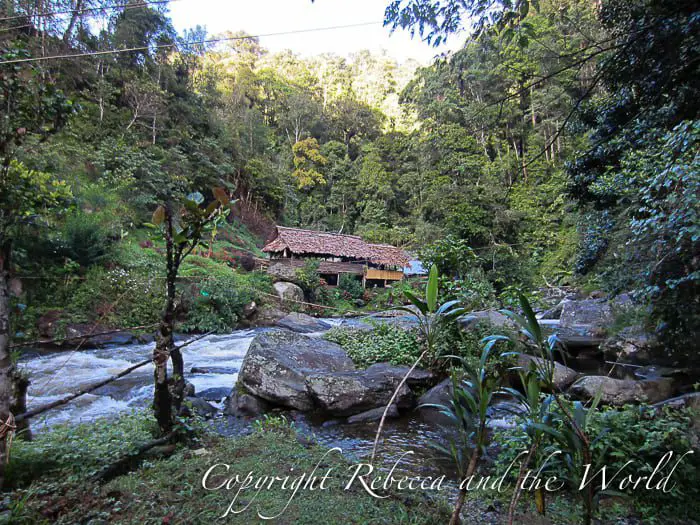 Up the hill, we see a stash of the remnants of Australian and Japanese ammunition, and look through the trees where a Japanese mountain gun was placed, with a perfect view straight down to Eora Creek.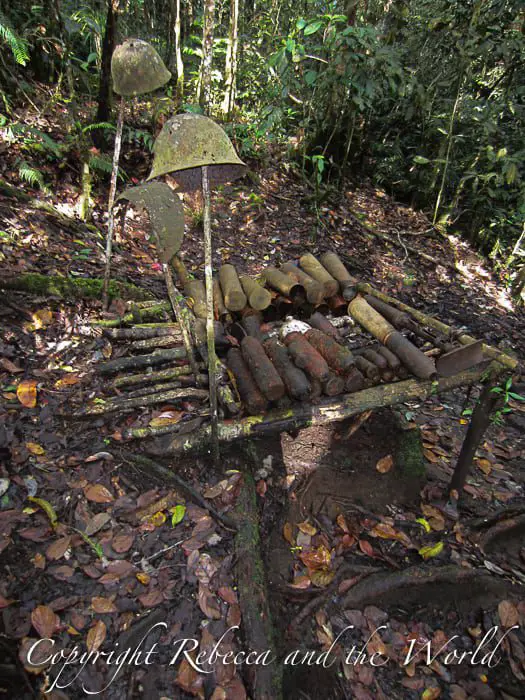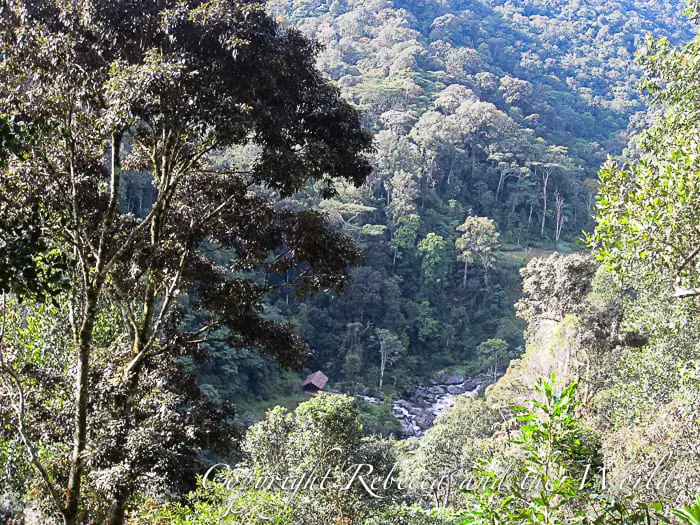 We are blessed with gorgeous views from Alolo village, our morning tea stop, and then we continue on with a fairly easy walk to Surgeon's Rock.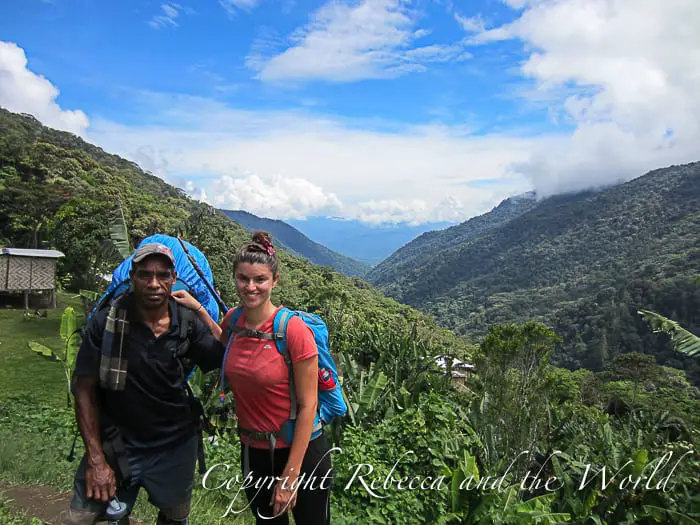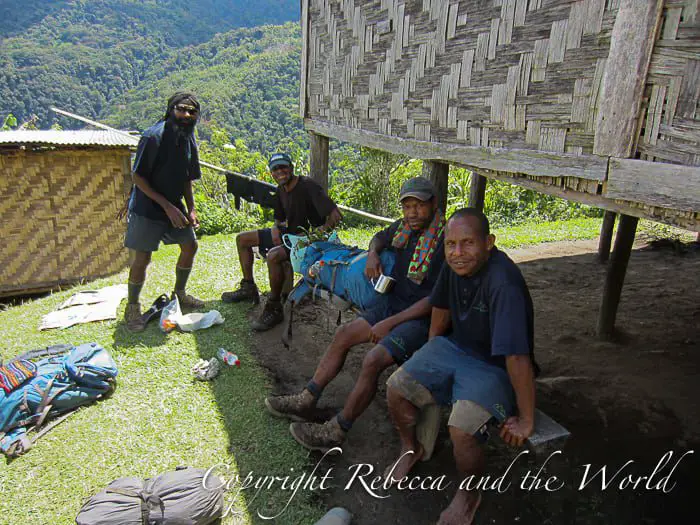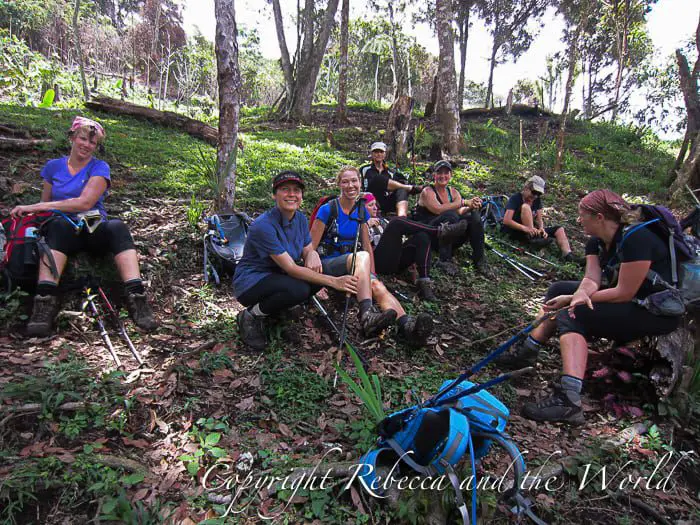 Now covered in moss and decorated with flowers and poppies left by other trekkers, it's hard to imagine doctors working here. Surgeon's Rock was the place where people with significant injuries were sent, and many amputations were performed here. From the Rock, people had to make their own way to the field hospital at Eora Creek, several kilometres away. Wayne describes men crawling back along the path, some still with severe wounds, others with freshly removed limbs. Many succumbed to the pain, collapsing alongside the path, dying with their faces in the mud.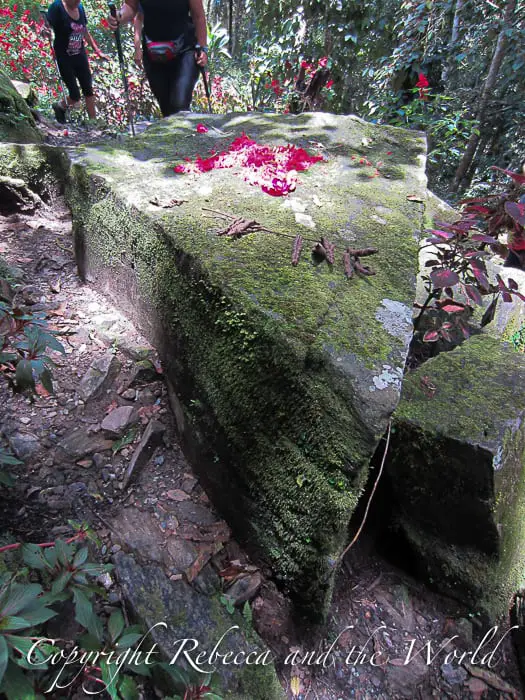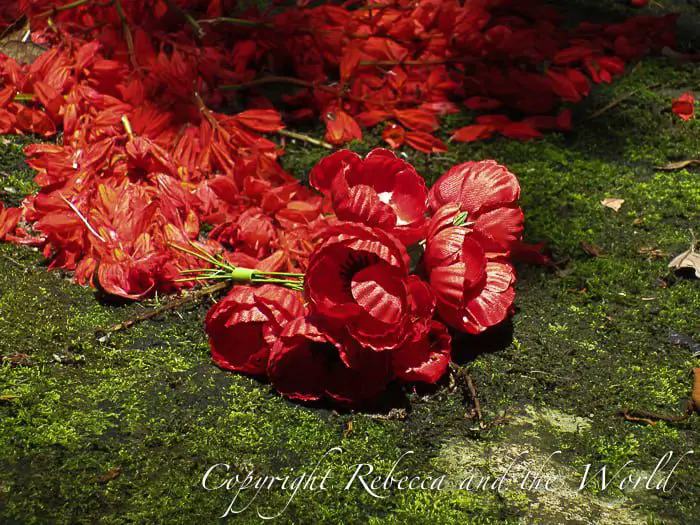 As we sit in silence, all we can hear is the twitter of birds, a far cry from the screams and moans that would have echoed around this area in 1942.
We continue on to Isurava Memorial, our camp for the night. We wander around the beautiful memorial, lost in our own thoughts. There are four granite pillars, each with a single word inscribed: "courage", "mateship", "endurance" and "sacrifice".
These four words sum up the values and spirit of the Australian fighters.