Welcome to another edition of Expat Tales, where you meet some of the many interesting expats living around the world, and hear their top tips for life as an expat.
This edition, I'm green with envy about where expat Coni Fernandez gets to live – Split, in Croatia! I mean, the colour of the water, those beaches! But, like all expats, she's run into challenges and I think she's done a great job of managing those obstacles. I love her attitude to immersing in and adapting to new cultures – it's a lesson every expat and traveller should follow.
Name: Coni Fernandez
Originally from: Santiago, Chile
Now living in: Split, Croatia
What brought you to Split/Croatia?
At the risk of sounding like a cliché, I moved for love. After a few years of being in a (really) long distance relationship (we literally had to cross seas to see each other), I decided to move to Croatia temporarily to see if it worked out. It's been a year and a half now. I'd say that Croatia's now become my permanent address!
Is this your first expat experience?
No, I lived in London before. It was quite a different experience, though. I moved to the UK to study, and I knew it was only for a set amount of time. I loved living in London, so that amazing experience helped me to jump into the current adventure.
What do you do for a living?
I'm a writer. I studied law and political science and I do research about the politics of international law.
But nowadays most of my time goes to my passion, travel writing. I started a travel blog to keep my family and friends up to date on my adventures, until I decided to take it to a professional level. It's been amazing! I managed to combine my travel stories with a bit of political/cultural analysis on the places I visit, and I'm having a blast while doing so.
How easy is it to live in Split? Is it easy to get a visa to live in Croatia?
Croatia is a challenge. If you go to the touristy places everyone will speak English, but if you go to the immigration office no one will. The country still has a lot of the bureaucracy issues it had back in the days of Socialist Yugoslavia, and they appear way too often when you need any sort of paperwork. But if you have a local who's willing to help you out, it becomes much easier.
Getting a temporary visa is not too complicated, you just need to prove you can support yourself while living in the country. If you manage to land a job it's even easier.
The most entertaining thing about living abroad is adjusting to the cultural differences. It can be frustrating sometimes, but if you tackle them with a smile, it gets better and easier fast. My main advice would be to learn the language (something that I'm still battling with). Locals seem unwelcoming at first – they will speak in English for five minutes and then change to Croatian and never return, leaving you feeling invisible. Of course, there are exceptions (and I'm glad a few of those crossed my path!), but in general the easiest way to make friends is to know Croatian.
What's the cost of living like in Split?
The cost of living depends of the time of the year. I kid you not. During summer, together with the crowds come higher prices. From rent to groceries, everything goes up. If you live in the suburbs, then you feel this less.
A nice meal out will set you back about €15 per person during winter, and the same restaurant can go up to easily to €25 in summer.
As for rent, generally you won't get a year-round, long-term contract. Most places will be for available from October to May, and you'll need to vacate during the summer, when they go to Airbnb, since landlords can get better money renting to tourists. Then again, if you're willing to live in the suburbs and you're lucky, that won't be a problem.
It's worth mentioning that the suburbs are super central. Split itself is quite small (about 200,000 inhabitants), so you still can reach the city centre on foot. Actually, I bike everywhere and nothing is more than 20 minutes away.
What are your favourite spots in Split and Croatia? Where do you always take visitors?
Oh, here's where Croatia shines. You put up with all the crap because of how amazing the country looks. I could be naming places for days, but I'll keep it to my top picks.
Dubrovnik and Plitvice National Park are always crowded for a reason. During the high season they can be unbearable, but visit off season and you'll understand what the hype's all about.
Close to Split, I recommend Trogir, a beautiful medieval town, and Omis, Croatia's capital of adventure.
The islands are also a must. Whichever one catches your eye, you really can't go wrong. My personal favorite is Mljet, where you'll find the perfect combination of sandy beaches and hiking trails.
Most visitors from outside Europe usually skip the north, but they really shouldn't. Istria is my favorite region of the country. It has lovely little towns, rolling hills that remind you of Tuscany, and amazing wine. Doesn't get any better!
Another amazing plus of visiting Croatia is how close it is to other fantastic destinations. I particularly enjoy Slovenia and Bosnia and Herzegovina. From Split, reaching Mostar or Sarajevo will only take a few hours. Same to Ljubljana or Lake Bled from Istria.
Is there anything you don't like about living in Split?
As I told you before, the bureaucracy is painful. Sometimes the way people treat you can also be rough. But there's a great expat community, full of people that have been through the same issues, so it's easy to find comfort. You get reminded of all the great stuff the country offers, and the bad goes away.
I mean, I get to work from a café at the beach – I can't really ask for more!
Any advice for anyone considering living in Split/Croatia?
Have thick skin. People are wonderful to tourists, but not as wonderful with the crazy foreigners that want to move here. People will seriously question your decision. Most young Croatians are leaving the country for Ireland or Austria, so they find it hard to grasp that people want to live there. If you're confident, just smile and enjoy the scenery. They will understand it once they move out.
What are some of the lessons you've learned as an expat?
The most important is to adapt to different cultures. My mother taught me that "where you go, you do as you see". In Spanish (my mother tongue) it's a saying, and you fully understand it once you start travelling. Observe the local culture and repeat what you see. It's the best way to immerse yourself in the place, and the most effective way to blend in.
What's the best thing about being an expat?
For me it has been to appreciate all one can learn. New language, way of doing things, culture and traditions. It's great to not only see it, but to actually live it. You can visit a country many times, but the moment you move there, you see it with completely different eyes, and whether you like it or not, it changes you.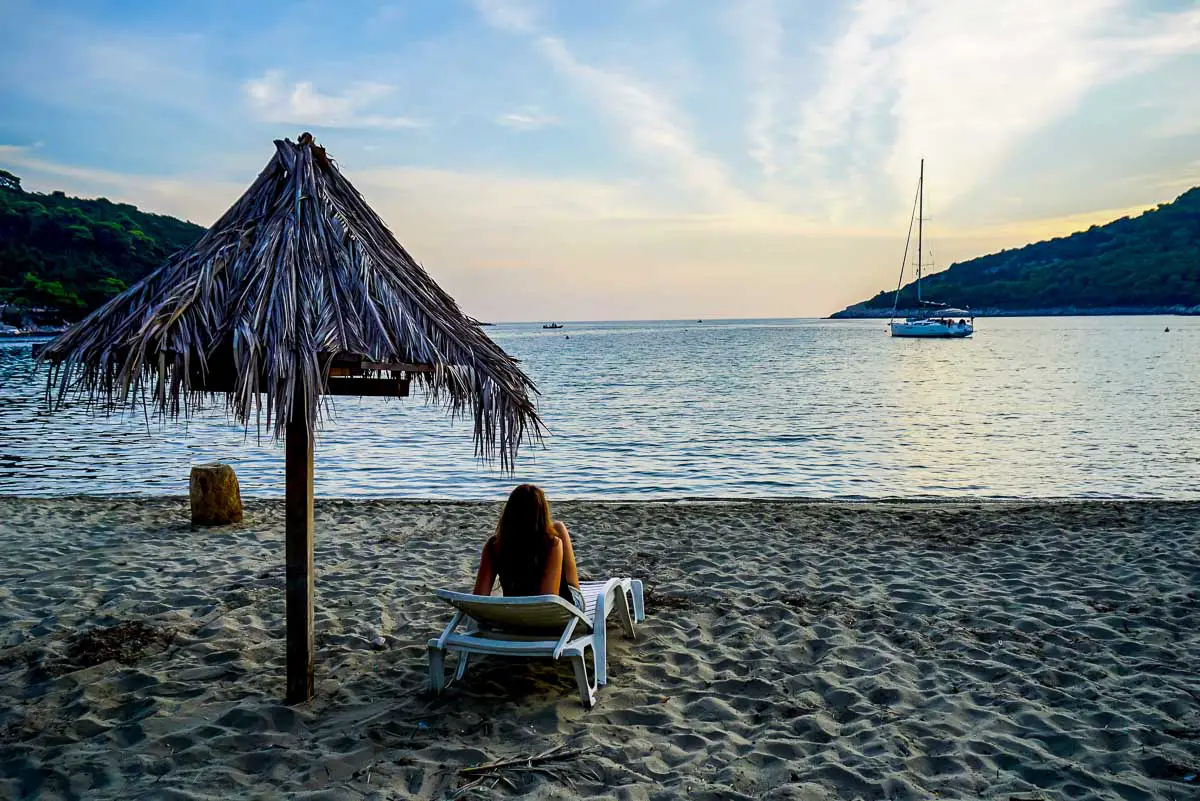 What do you miss most about home?
My family and friends, of course. It hurts to be away, and I know it hurts them to have me away. But at the same time, it helps to appreciate each other more. Every time I go home I see everyone and have a fantastic time, probably much better than if we saw each other regularly. Also, people have been coming to visit, so having a place to crash in Split became a perk of my decision to move here.