Welcome to Expat Tales where you get to meet some of the many interesting expats living around the world, and hear their top tips for life as an expat. This edition you'll meet Dina Dubinsky, a globe-trotting public relations consultant who's currently living in Spain.
Name: Dina Dubinsky
Originally from: Born in Russia, raised in Houston, USA
Now living in: Madrid, Spain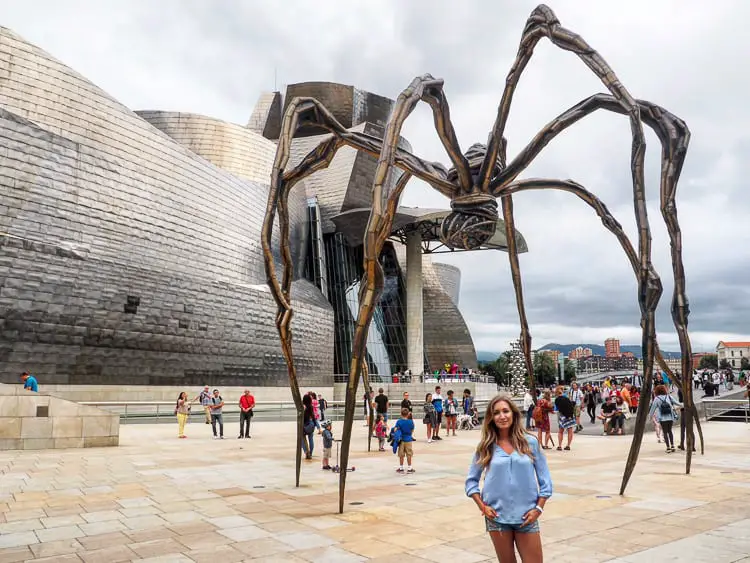 What brought you to Madrid?
Initially, my husband got a job brought that us here. It was an important decision to move, as we had spent 4 years prior on different continents (me in Russia, him in Angola) pursuing our independent expat careers. Finally, it was time to be in one place together! He is Spanish and began working for a Spanish branch of a company, so this was a great fit and a new adventure for me!
Is this your first expat experience?
I was previously an expat in Moscow for three years while working for an oil and gas company. The experience was very interesting, as I was going back to my country of origin as an adult who had lived abroad her whole life. I luckily speak fluent Russian, so it was easier to adapt locally and get by. However, I then felt like many expats who come home feel after being away for many years: a stranger in my own country, among my people. It dissipated after about a year, when I fully adjusted and became more integrated, and I embraced my Russian heritage both as a local and an expat – really tremendous experience!
What do you do for a living?
I'm an independent consultant doing communications, PR and presentation coaching for Fortune 50 companies. This decision to go off on my own was a by-product of moving to Spain, in fact, as I didn't have legal working status the first 6 months of moving here. I decided to go into consulting helped by the contacts I had in the energy industry, and I've kept that up for the last year. I'm not sure if I'll do it forever, but the flexibility to work from Spain has been a bonus.
How easy is it to live in Madrid? Is it easy to get a visa?
Madrid is a super easy city to live in, I think. I certainly struggled the first 6-8 months without the language, until I realized I wasn't going to get anywhere or enjoy it until I began learning Spanish. The frustrations started to dissipate as miscommunications were reduced, and as more and more friends and family came to visit me in Spain, I started appreciating Madrid and living in Spain much more!
If you're a coming for a visit, it's easy to get a tourist visa or even unnecessary in some cases. Some countries still have to go through a Schengen visa application process (which allows entry into most European countries) with a very high acceptance rate. Citizens of countries like the USA and Australia can enter visa-free with a valid passport for up to 3 months. However, if you're coming here for work, there are different visas you need to apply for in your home country before arriving.
What's the cost of living like in Madrid? 
When compared to places like the USA, I'd say that living in Madrid is quite cheap. For instance, a central studio or one-bedroom apartment in Madrid will rent out from 800-1,500€, depending on location and luxury level. Many students or teachers who come temporarily to Madrid opt to share an apartment with roommates, often making their rent prices drop as low as 300€ a month. Basic utilities for one-bedroom apartment will be approximately 160€ (electric, gas, water, internet, cell phone).
Meals and drinks are cheap here. Beer runs for about 3€, a cup of coffee with a standard jamón on toast for breakfast can be 1.50€, and a standard lunch with a starter, main course, dessert and a beverage will cost about 12€.
And of course, if you're a resident or citizen of Spain, all healthcare, dental, vision and education are fully covered by the state, so you usually pay nothing. You can also opt for private insurance for 40€ a month for more choice in clinics (such as those that have English-speaking doctors). To think of insurance costs being so cheap after living in the States makes me chuckle! The trade-off, of course, is higher tax rates (depending on income levels, the highest tax rate in Madrid is 45 percent for higher income families).
What are your favourite spots in Madrid? Where do you always take visitors?
I think Parque del Buen Retiro is an absolute treasure, as it takes guests away from the intense hustle and bustle of the city and transports them into nature and lush greenery. You can always find a spots not inhabited by tourists, as it's so dense and large. Grab a drink and some tapas at 'Florida', which can turn into a party most nights, and they even have a Sunday day parties several times throughout the year.
Next I'd say a visit to the Prado Museum, even if you're not an art lover. The majestic architecture inside the museum is a work of art in and of itself. And of course, there are impressive masterpieces by Velazquez, Raphael, Goya and Bosch (or El Bosque), not to mention impressive Greco Roman sculptures . I've even mastered a one-hour speed tour of the Prado to see the best masterpieces of the folks listed above! However, to really enjoy the museum at leisure you need several hours or even multiple visits. Bonus: free entry into the Prado is Tuesday-Saturday 6-8 p.m. and Sundays 5-7 p.m. The lines are super long but move swiftly as hordes of people await the free admission, which normally costs 15€.
I love taking visitors to the food markets, as I love that they offer a high variety of Spanish food and drinks (among other cuisines) in one place! A popular spot is Mercado de San Miguel, although it's quite pricey and you'd rarely find locals here. Another one is the Mercado de San Antón in the Chueca neighborhood. It has a variety of food to choose from, plus rooftop restaurants and a terrace bar for really good cocktails (I recommend the pisco sour up there).
As for local things to do, just grabbing a caña of beer or a glass of wine with traditional tapas at any of the corner bars of your neighborhood is a popular Madrid activity. The culture is very centered around food and drinking! And if drinking isn't your jam, checking out the latest festival or exhibition at the Matadero (Legazpi metro stop), a former slaughterhouse turned arts center, is a great way to see the latest free activities.
Finally, Madrid dwellers like to escape the summer heat by heading to Casa de Campo, a huge park just west of the centre. Here you can have a picnic by the lake, go to one of the several pools to escape the heat, ride rollercoasters at the amusement park and take the kids to the aquarium or zoo. It's a great escape for couples and families alike!
Is there anything you don't like about living in Madrid?
I certainly miss the variety of foods and comforts of home, weird things like spices and health foods. There are good but limited options here, and I get so tired of eating Spanish food, plus it's by far not the healthiest foods. Cooking using recipes can be challenging, as I can't find certain ingredients locally.
And this may date me significantly, but I can't keep up with the nightlife here – it just starts too late, you often are out until 6 a.m. or later. I got that out of my system in my 20s, so I just don't find it fun or interesting to do every weekend. However, it's a huge part of the Spanish culture. It's common and funny to see people still dressed from the night before doing the walk of shame on Sunday mornings at 8 a.m. as I'm out running errands!
Any advice for anyone considering living in Madrid?
Have a decent knowledge of Spanish or at least plan to attend an intensive academy to get the grammar down once you arrive, then attend language exchange programs to practice your Spanish with actual Spaniards and not classmates who are all also foreign (and bound to make errors)! Few people speak English here, so you do need to understand what's going on in Spanish. Look up trips to do on long weekends and holidays in advance, as costs shoot up among popular days off. Madrid actually has several places you can go to for a day or just the weekend, so check out as much as possible nearby with public transportation available.
What are some of the lessons you've learned as an expat?
I think the cycle of the expat is now a predictable range of emotions. First it's a honeymoon phase, everything is exciting and fascinating. You're still a tourist in your new home. Then, as you adjust more, things start to bug you that didn't before, perhaps the pace of the culture or weird meal times (Spaniards have lunch at 3 p.m. and dinner at 9-10 p.m.!). You start feeling more like you don't belong, and it's precisely at this point where I learned the hard way that it's much better to push through and keep your chin up than retreat into doing your own thing because it's easier.
Put yourself out there, attend events, meet new people, go to movies and plays to understand the language better, take trips within the country instead of to neighboring countries! This will help you adapt and appreciate the country more – and I discovered this a little later than I would have liked.
Also, I wish I had been more careful on what I spend my money on to help plan my future more responsibly. Going from a full-blown solo expat life and spending on only myself in Russia to a trailing spouse expat living under the same roof again as my husband in Spain has been an interesting experience in terms of how to spend smarter and save more. So that continues to be a learning curve for me!
What's the best thing about being an expat?
The experience – doing something different and outside of your comfort zone. Travelling and seeing places you wouldn't get to visit on your annual vacation abroad from your home country. The incredible people you meet while living in your host country or even while travelling is so enriching, both in the lessons they teach and the memories you create. And finally, having a story to tell besides "I'm going to work, then going to bed and doing it all over again." On your death bed, you will only regret the things you never did, out of fear or comfort or just plain excuses. So do them now!
What do you miss most about home?
I really miss certain foods or grocery stores, like Whole Foods and HEB. When I go home, I literally roam the aisles of these stores and take it all in for a good hour or so. I also miss access to my amazing hair stylist – I would never let anyone in Spain touch my hair! And of course my family and lifelong friends. While technology makes it easy to stay in touch, you will keep missing birthdays, weddings, parties and even casual dinners, because you're on the other side of the world, waking up as they're going to bed.
Where can people find you? 
Follow along as I navigate expat life and travelling on Instagram and my blog Glam Pack and Go.
EXPAT LIFE ESSENTIALS
Want to learn more about Spain? Pick up the Lonely Planet guide to Spain to find out more about the country.
Pack everything you need for your new life in this suitcase.
Read more about what life's like as an expat in other countries around the world in other Expat Tales.