Welcome to Expat Tales where you get to meet some of the many interesting expats living around the world, and hear their top tips for life as an expat. This edition you'll meet Nidhi Sarah Chatterjee, an Indian living in Singapore. In this interview she offers her tips on how to move to Singapore, what to do in Singapore, as well as advice that I think is helpful for anyone considering moving anywhere overseas.
Name: Nidhi Saraf Chatterjee
Originally from: Kolkata, India
Now living in: Singapore
What brought you to Singapore?  
I wanted a change of environment and also I believe that there's no better way to explore a place than to live and work there for some time. I was looking for an opportunity to work outside my country, in particular Singapore, for quite some time. A few résumé submissions and help from friends and I was able to secure a job move to Singapore.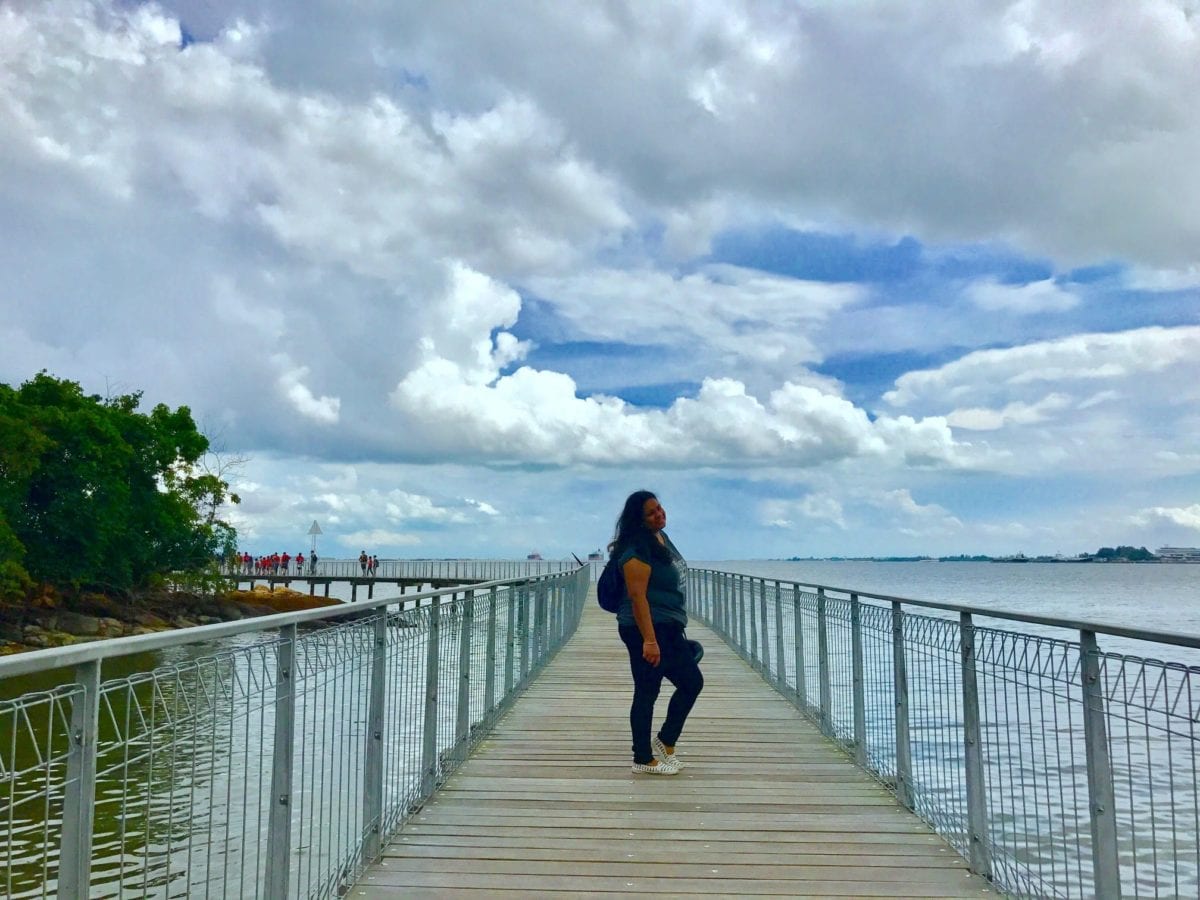 Is this your first expat experience?
Actually, no. I lived in Minneapolis, USA, for a year and spent 8 months in Sheffield in the U.K. Both were work opportunities and amazing life-changing experiences.
What do you do for a living?
I have a 9-6 job as a business analyst, crunching numbers, analysing portfolios and data, and creating risk profiles at a bank.
I've recently started to call myself a part-time blogger. Blogging started as a hobby, but hopefully in a few years it will be a passion to which I am able to dedicate my full time.
How easy is it to live in Singapore? Is it easy to get a visa?
I would start by saying that living in Singapore is very easy and comfortable. There are a lot of people from different cultures and countries staying together peacefully. The country has very good connectivity, is super clean and the crime rate is almost negligible.
It is very easy to get a tourist visa to this country, generally for a month of stay. However for employment, the rules are getting stricter. It is not impossible and if you have the right skills and contacts you might be able to move for a contract job here.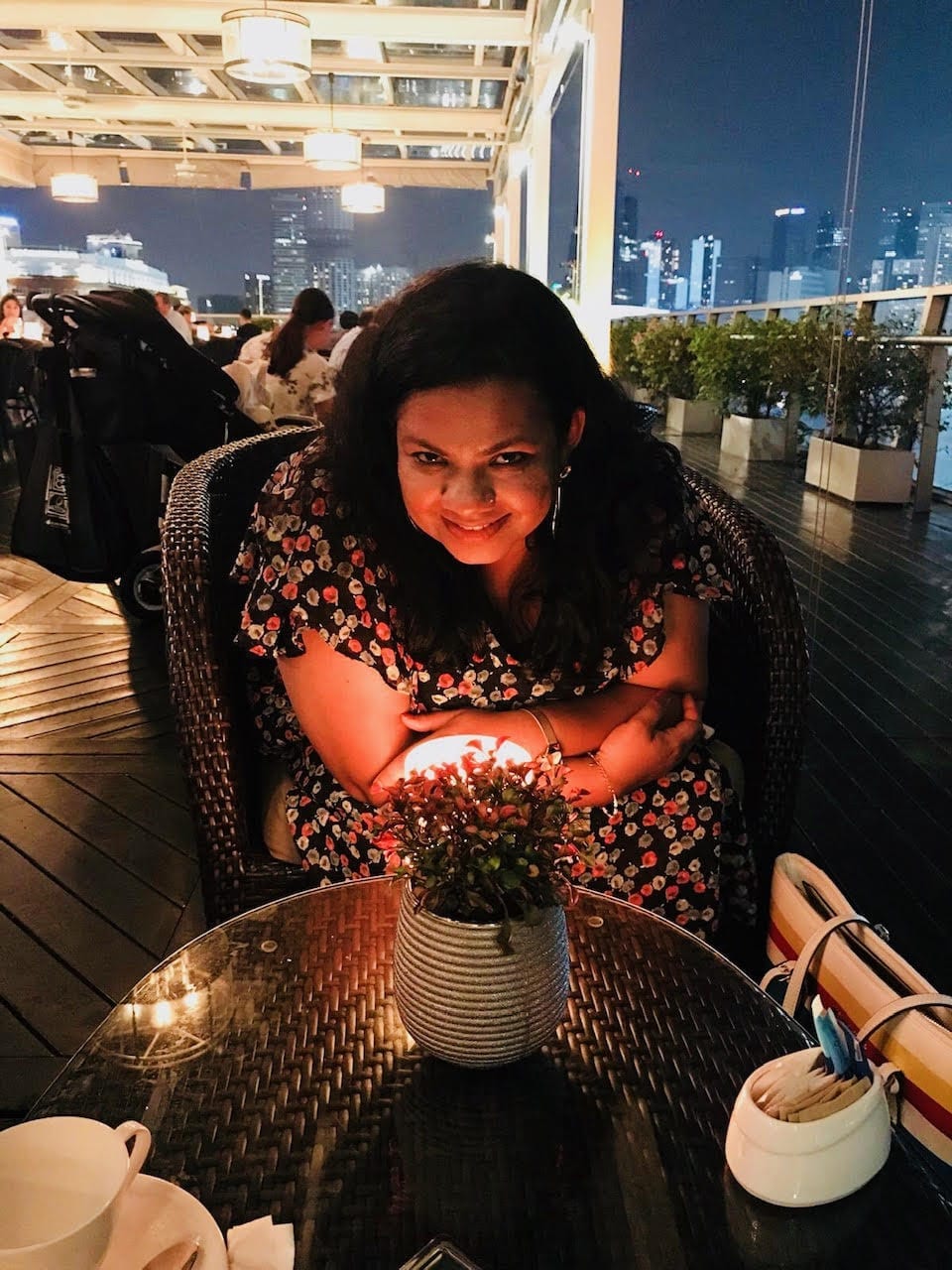 What's the cost of living like in Singapore?
Singapore is known for being one of the most expensive countries to live in. I would somewhat agree with that, however it completely depends on your lifestyle. There are ways to cut down your expenses.
Rent is generally on the higher side, especially if you want a full apartment to yourself in an area close to your work. There are some areas, like the west of the country, which are cheap. A two-bedroom apartment with amazing facilities is around S$1500 per month. Government housing is cheaper. People can also share rooms in apartment, which costs around S$400-800.
There are a lot of food courts and places where you can get a meal for S$4-5 which is pretty decent. If you cook at home it is very reasonable. Eating out once in a while depends on how fancy the place you choose, you can go from S$15 for a meal up to S$150. In general, alcohol and tobacco are more expensive.
There is great connectivity all around Singapore with public transport. Trains and buses are pretty cheap. A taxi ride costs around S$15-20, even for long distances. Buying a car is next to impossible because of high costs and also because the government limits the number of cars on the island.
What are your favorite spots in Singapore? Where do you always take visitors?
I really like taking tourists around Singapore, and I've had more than 20 guests in the last two years.
One place which is really peaceful is the East Coast Park. It is a beach and you must spend some time there in the evening. I love the vibe and feel of Universal Studios on Sentosa Island. Even parents behave like children in this theme park! I have an annual pass for it.
There are some local food courts like Makan Makan which are perfect for great local food and a good evening. Red Dot in Boat Quay is my favourite bar.
I could go on for pages but would end saying Singapore is a wonderful place for tourists and I'm happy to provide any advice if you're planning to visit!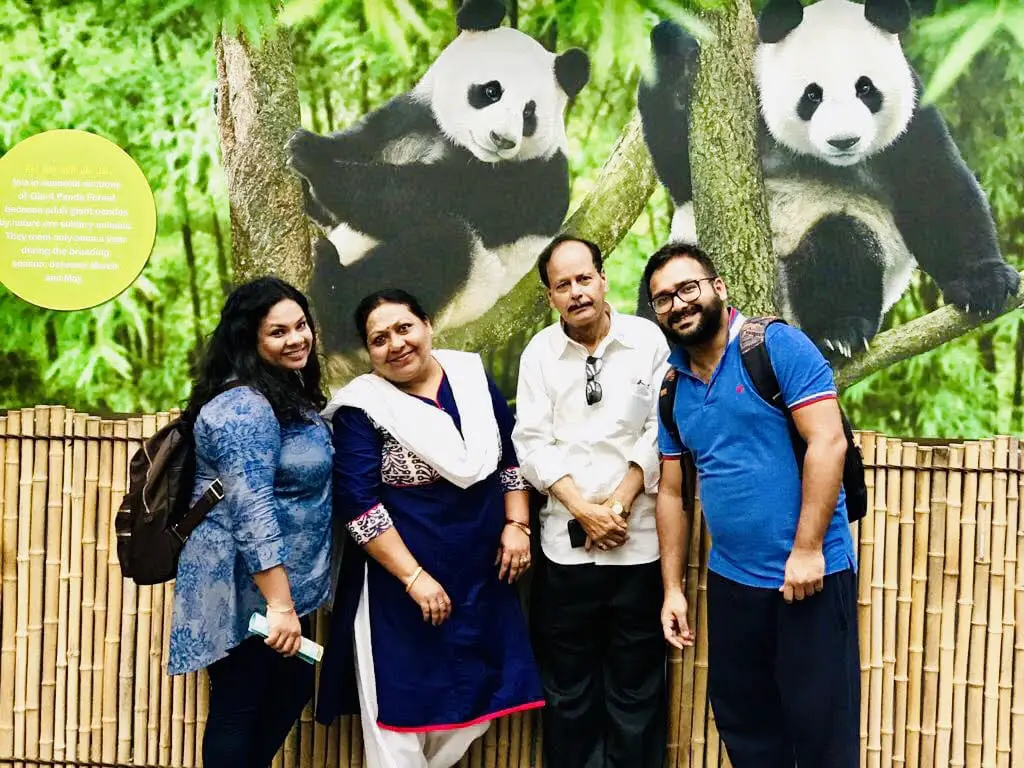 Is there anything you don't like about living in Singapore?
The work life is a little hectic and can be daunting sometimes as it gets very busy through the week. Also for people like me from a crowded and very expressive and free country, the rules can be daunting from time to time. However, those rules keep Singapore super clean and safe. I have loved my experience here, life is very comfortable and it's so easy to explore the whole of South-East Asia from here. I would not give up this opportunity anytime soon.
Any advice for anyone considering living in Singapore?
You will love this country, however before moving I think you should visit it at least once, or talk to people who already live here. Not every country is for everyone. My hubby is not very fond of the work-related stress he feels in this country. Know what you want and see whether this country can provide you with that opportunity. For me, it does.
What are some of the lessons you've learned as an expat?
As an expat you learn to be tolerant towards all kinds of communities, cultures and people. You start appreciating the differences and realise your small role in this big world. I realised that people are people all around the world living life in more or less same manner as you.
As an expat, my appreciation for my country has increased as well. When you are away, you start looking at more of the positives than negatives of your own country. It teaches me to be myself and grow as an individual.
What's the best thing about being an expat?
I would say the new areas which you can explore when living in a new place. Living in Singapore I have been able to travel more and explore more of South-East Asia – like Vietnam, Indonesia, Thailand and Malaysia – which is a big advantage.
So I would say the opportunity to travel, try new cuisines, see different places and meet new people are the best things about being an expat.
What do you miss most about home?
I miss my family a lot. I also miss all the festivals and colours and people of India as well. There are so many people whom you know back home and such strong bonds that at times you want to go back to the comfort of your own people. But I know that I have created wonderful bonds with people here as well and it will be difficult to leave when the time comes.
Where can people find you?
People can find me at Meglobetrotter, on Facebook, Instagram and Twitter.
EXPAT LIFE ESSENTIALS
Want to learn more about Singapore? Pick up the Lonely Planet Singapore guide to find out more about the country.
Pack everything you need for your new life in this suitcase.
Read more about what life's like as an expat in other countries around the world in other Expat Tales.