There are some famous driving routes throughout the world, and one we finally got the chance to traverse was the Garden Route in South Africa.
Picking up our BMW in Cape Town (yes, car hire was so cheap we were able to get a Beamer), we set off for Hermanus, south of Cape Town. This route takes you through stunning mountain scenery, with the ocean trailing along beside you.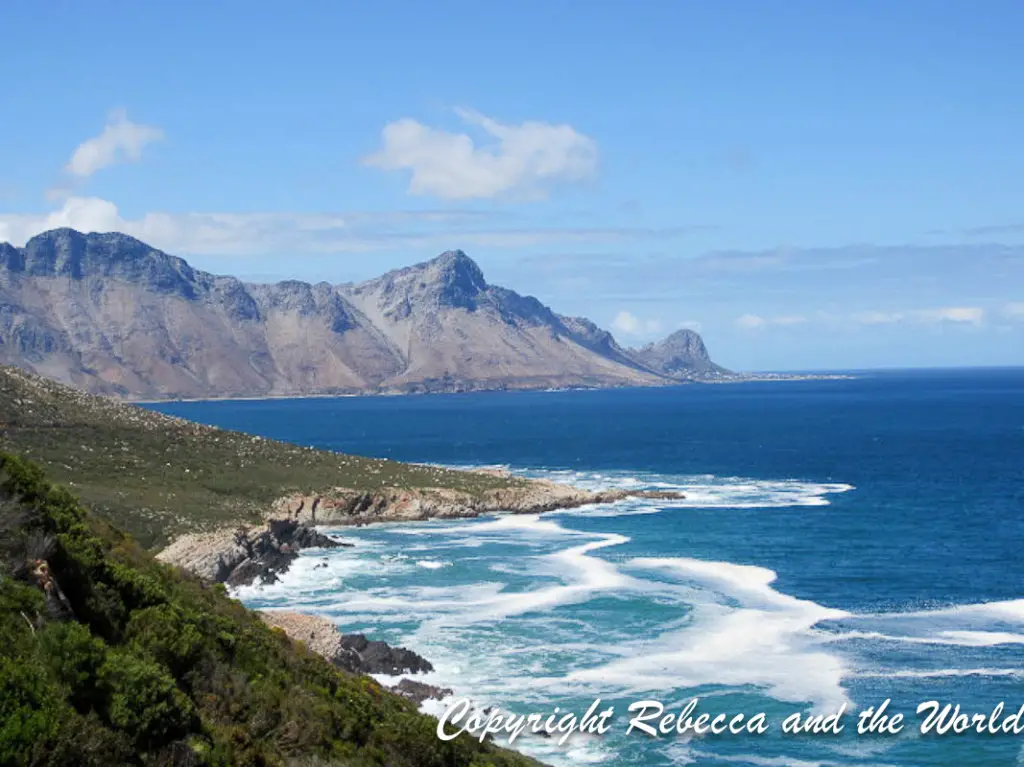 You have to be on the lookout for baboons who sit on the road and have no desire to move out of the way!
Stopping in Hermanus for lunch we spotted whales frollicking along the shoreline.
Back on the road, we headed toward George, taking a detour to Oudtshoorn, the "ostrich capital of the world". This route took us through winding mountains, the recent rains turning the landscape a rich green.
In Oudtshoorn we ate ostrich (of course) for dinner with glasses of wine, and visited the fun Cango Wildlife Ranch and Cheetahland where I posed for photos with baby cheetahs. If you are so inclined, Oudtshoorn is also the place to jump on the back of an ostrich and go for a ride (we didn't, poor creatures).
Heading back through the mountains to the main Garden Route road (the N2) we spent the night in Knysna. I wasn't overly thrilled with Knysna, but it was a lovely town that was incredibly busy at the time.
From here, we drove further along the N2, through Plettenberg Bay to Jeffrey's Bay. We stayed in a gorgeous B&B for two nights and took a surfing lesson. The town is a famous surf spot but it was very quiet when we were there, and dining options were not extensive.
After five days of travelling, our journey ended at Port Elizabeth, where we boarded a short flight to Durban to continue our South African adventure.