Welcome to Expat Tales where you get to meet some of the many interesting expats living around the world, and hear their top tips for life as an expat. This edition I'm introducing you to Erin Mushaway, a Texan living in one of my favourite cities in the world – Buenos Aires! We met online long after I left Buenos Aires, and I so wish I'd had the chance to meet her when I lived there! Read on for her tips for expat life and living in Buenos Aires.
Name: Erin Mushaway
Originally from: Brenham, Texas, USA
Now living in: Buenos Aires, Argentina
What brought you to Buenos Aires?
I came to Buenos Aires in 2009 for the first time on vacation to visit one of my best friends who was living here.
At the time, I was working and living on the Caribbean island of St. John and feeling a bit claustrophobic (rock fever they call it, and I had it bad). I was missing city life and wanted to be in a Spanish-speaking country again. After only a few days in Buenos Aires my friend and I were concocting all sorts of scenarios where I could stay. On a whim I decided to leave half of my belongings behind with him as collateral so I couldn't back out of my half-thought-out decision to move here! I returned to the island, quit my job, sold my car and was back here a month later! I haven't left since.
Is this your first expat experience?
It isn't! When my parents took me to London at 16, I looked at my mom and said "I'm going to live here one day."
I didn't make it to London but Spain won my heart. I spent a semester in Andalucía in 2006 and went back to my Texas university even more determined. I graduated in late 2007 and in just a few months I was back in Spain, pursuing a post-graduate degree. I've spent my entire adult life abroad. I love Argentina, but I still miss Spain.
What do you do for a living?
I do a variety of odd jobs online as a freelancer, from administrative work to scoring TOEFL exams. I also teach private Vinyasa yoga classes in Spanish or in English here in Buenos Aires. While the online work is less exciting, it allows me to earn dollars by working for American companies in an unstable economy.
How easy is it to live in Buenos Aires? Is it easy to get a visa to live in Argentina?
It's fairly easy to live in Buenos Aires. Many expats either just stay on an expired tourist visa or do regular visa runs to Uruguay. Immigration regulation is lax to say the least, and the consequences of overstaying are minimal. You'll be charged a fine and rarely be denied re-entry back into Argentina. This is because overstaying your visa doesn't make you "illegal" like in the US, but rather you have "irregular status."
Culturally I find it fairly similar to the U.S. where I'm from. Especially being from Texas where we also appreciate good barbeque and cowboy culture. Life is relaxed, family and friends are more of a priority than work, and health insurance is easily accessible, so I'd say it definitely has its benefits!
What's the cost of living like in Buenos Aires?
Rent can vary in Buenos Aires depending on if you rent with a co-signer (garantia) who owns property in the city. As most expats won't have this luxury, rentals are more expensive but often much cheaper than in the U.S. or Europe, and they come furnished. A furnished studio can run from US$600-700. Apartment rentals are priced in dollars.
Bills are also very cheap, even though locals are feeling the squeeze of reduced subsidies. We pay around ARS$500 for electricity (US$13), for example. It used to only be a few dollars, but I'd say $13 is still very cheap compared to most countries. We're very frugal with our use, though.
Meals and a night out can vary wildly in Argentina depending on the economy and exchange rate. At the moment, eating out is very, very affordable. A glass of wine costs an average of ARS$100 (under US$3) and most dishes will cost under US$10.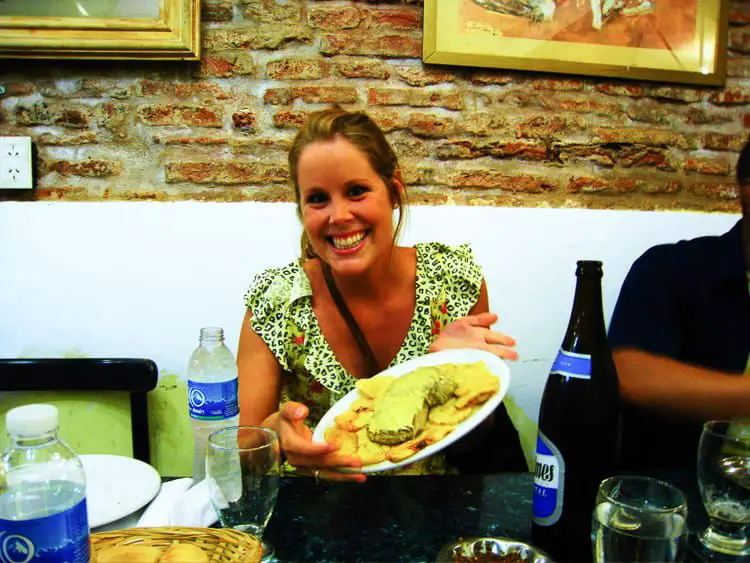 What are your favourite spots in Buenos Aires? Where do you always take visitors?
I love taking visitors to the Mataderos Market. It's less known than its San Telmo counterpart and I love it so much more. The food is incredible and there is traditional music from the northern provinces. Locals come here to dance every week (and likely have done so their entire lives). I love it!
My favorite steak has always been the Lomo a la Mostaza they serve at Desnivel in San Telmo. I always take people there and it never disappoints. For wine, Hache in Palermo Hollywood is a fun spot. For a more local spot for empanadas, I take them to La Paceña in Belgrano. They serve Bolivian empanadas with homemade dough that are actually spicy.
Is there anything you don't like about living in Argentina?
Sometimes I really struggle with the city life of Buenos Aires more than an actual cultural difference. I'm from a small town and grew up surrounded by pastures. I get really frustrated with city life sometimes (even though it's why moved here in the first place!). There's a word in Argentina, gata flora, which basically means someone who always wants what they don't have. I am gata flora.
Also, punctuality. I will never stop being offended by people who make me wait an hour at a coffee shop or for dinner. Argentines can't manage to arrive anywhere on time or give definitive start times to house parties/barbecues. I can't handle it.
Any advice for anyone considering living in Argentina?
Be flexible. You have to learn to go with the flow here. The economy changes all the time, politics change. The value of your paycheck won't be what it was a year ago (for better or worse). You won't be able to shop online (Amazon what?). The variety of a Whole Foods is a mere dream here. But if you come and accept it for what it is, you'll have a great time!
What are some of the lessons you've learned as an expat?
Patience. I've learned to meter my wants. Maybe I want to go home, but can't go. Maybe I want something I can't have, because it just doesn't exist here. Or maybe I just can't manage to make myself understood properly in Spanish. I've learned to relax a bit in many ways.
What's the best thing about being an expat?
The relationships. The people I've met when I'm living abroad are like family. When you're all thousands of miles from home, you have to be each other's families. So, friendships become very deep. I wouldn't trade these friends for anything. And the free places to crash all around the world doesn't hurt!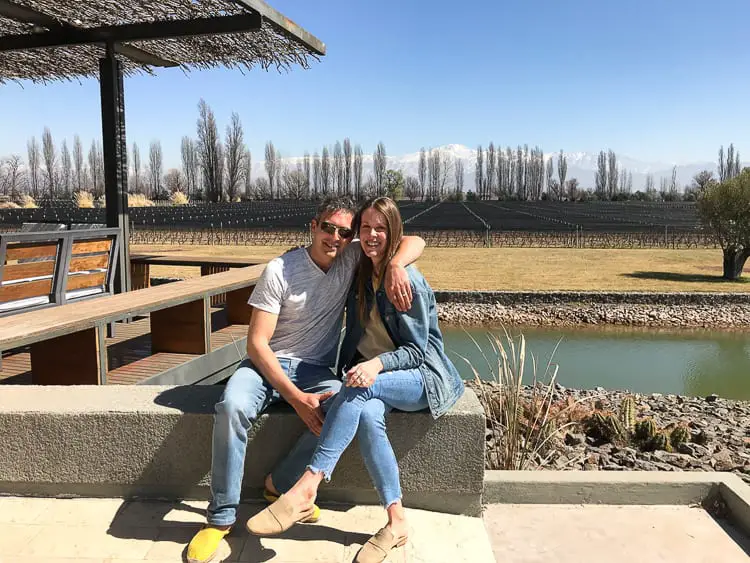 What do you miss most about home?
The relationships again. I miss seeing my childhood friends' children grow up.
Also, I miss queso.
Where can people find you?
I blog at Sol Salute, and am on Instagram, Facebook and Twitter.
EXPAT LIFE ESSENTIALS
Want to learn more about Argentina? Pick up the Lonely Planet Argentina guide to find out more about the country.
Pack everything you need for your new life as an expat in this suitcase.
Read more about what life's like as an expat in other countries around the world in other Expat Tales.