Welcome to another edition of Expat Tales, where you meet some of the many interesting expats living around the world, and hear their top tips for life as an expat.
This month I'm talking to Matěj Halouska, a travel blogger from the Czech Republic who's now living in New Zealand with his girlfriend. As nature lovers, they've picked the perfect place to live, and love exploring the hiking, parks and beaches in New Zealand. Read on to find out more about how he ended up in New Zealand, and tips he has for people considering becoming an expat in New Zealand.
Name: Matěj Halouska
Originally from: Prague, Czech Republic
Now living in: Auckland, New Zealand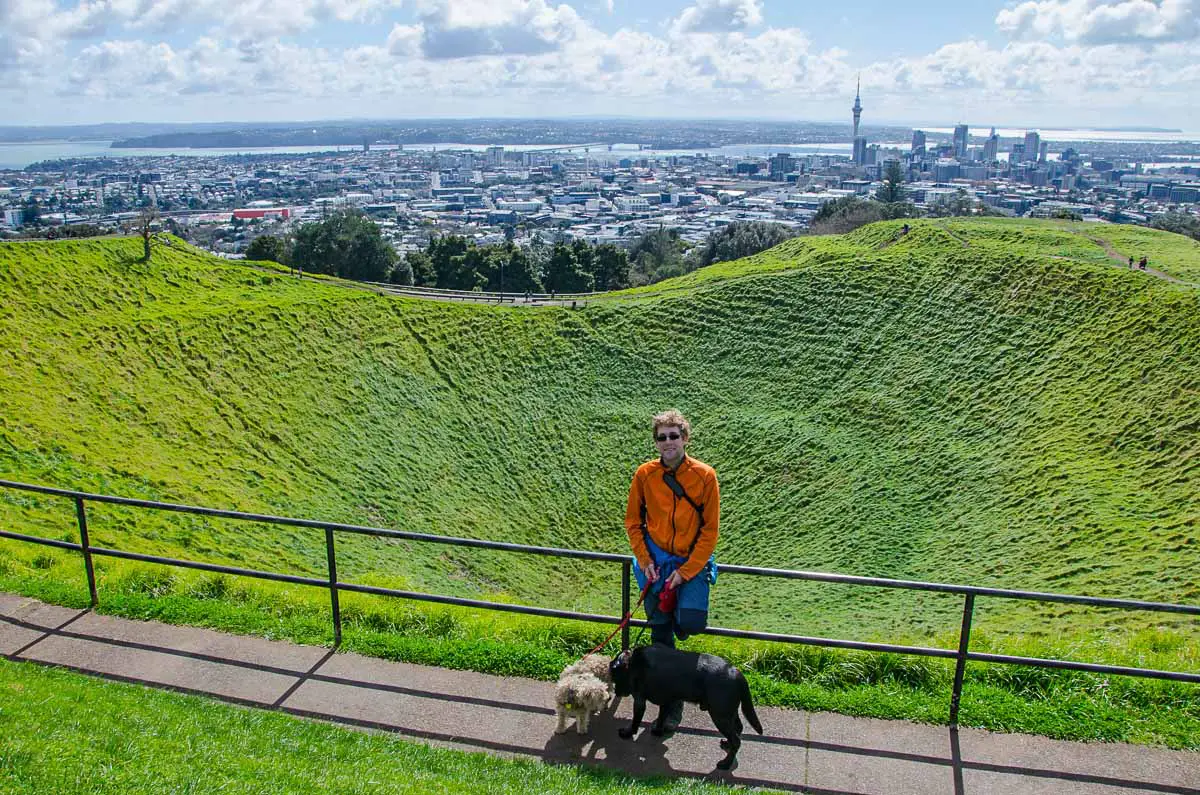 What brought you to New Zealand?
New Zealand is the furthest place on the Earth from the Czech Republic, so there has always been some kind of need to travel there!
New Zealand is also one of the few countries outside Europe where it's relatively easy for Czechs to get a work visa, and the minimum wage is pretty good if you compare it to wages in the Czech Republic. And last but not least is that I am a nature lover, therefore New Zealand is a must-visit country.
I came to New Zealand together with my long-time girlfriend Adriana.
Is this your first expat experience?
It's my first year-long expat experience. I have previously spent half a year in South Korea and three months in Yellowstone, three months in Alaska and three months in the UK, so I have a few shorter expat experiences.
What do you do for a living?
Until a year ago, I was programming web apps. My girlfriend and I have now decided to take our blogging to the next level and start doing it full time. We have made huge progress, so I can already say that I do travel blogging for a living.
Our dream is coming true!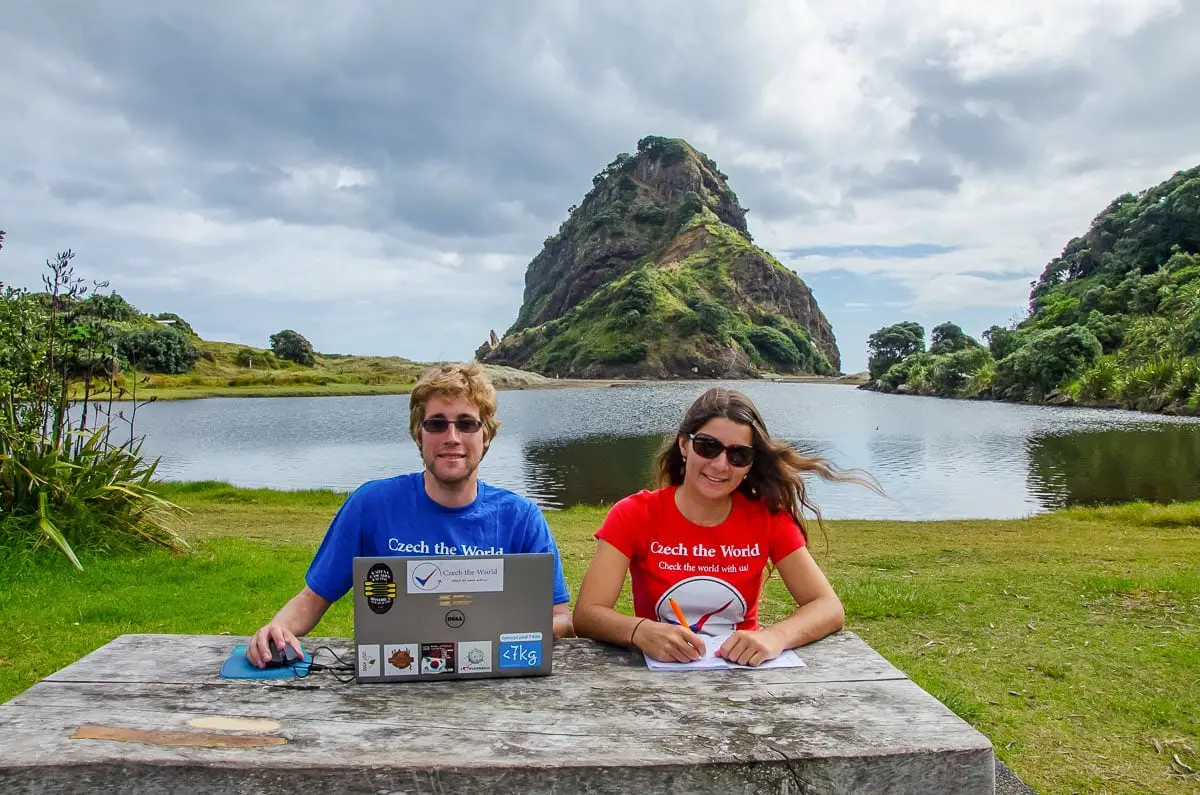 How easy is it to live in Auckland and what's it like moving to New Zealand? Is it easy to get a visa to live in New Zealand?
New Zealand has a certain quota for every country in terms of work visas. For example, there are 1200 working visas offered to citizens of the Czech Republic every year to live and work in New Zealand. Some countries, however, have unlimited visas. Germany and France are two examples.
As for whether it's easy to get a working visa for New Zealand? Kind of, you just need to be quick! The quota opens once a year and about 10,000 people from the Czech Republic apply every year. All the visas are gone in about 30 minutes. If you want to try to apply, check our step-by-step guide to Working Holiday Visa for New Zealand.
I would say that living in Auckland is pretty easy. It's very similar to living in any other western country. The main advantage is that there are so many immigrants and expats from all around the world. Therefore, if you come to live in New Zealand, you're not an outlier. People are also really friendly, so it's pretty easy to get some contacts quickly.
What's the cost of living in New Zealand?
The highest expense is definitely accommodation. Rental prices are pretty high in Auckland. You can get a private room in a shared flat for about NZ$250 per week if you are lucky. Internet costs about NZ$75 per month.
A meal in an inexpensive restaurant is around NZ$12-15. One public transport ride is between NZ$2-5.
In order to save on accommodation, we do house sitting, where we live for free in luxurious houses in exchange for pet care. If you would like to try it, read our guide to house sitting in New Zealand.
What are your favourite spots in Auckland and New Zealand more broadly? 
Auckland is a large and busy city, so I can't say it's a really beautiful place, however, there are some nice green places worth visiting.
Mount Eden and One Tree Hill are very nice viewpoints, where you have a nice view of the city. Sky Tower is must do. The best view is probably from the Devonport peninsula, where you can see the whole city including the huge harbour bridge. If you end up in the city centre, walking around the Auckland port is very nice, especially in the evening. There are plenty of nice restaurants and nightlife here.
There are also many really nice places not far from Auckland. Probably the most beautiful place is Piha Beach, which is just about 45 minutes' drive from the city centre. It's a popular surfing place too. The drive to Piha goes through Waitakere Ranges Park, where there are some beautiful backcountry hikes.
The main advice I would give for everyone moving to Auckland is to avoid living in the city centre. Rather, try to find a place to live in one of the suburbs. For example, North Shore is a great place to live.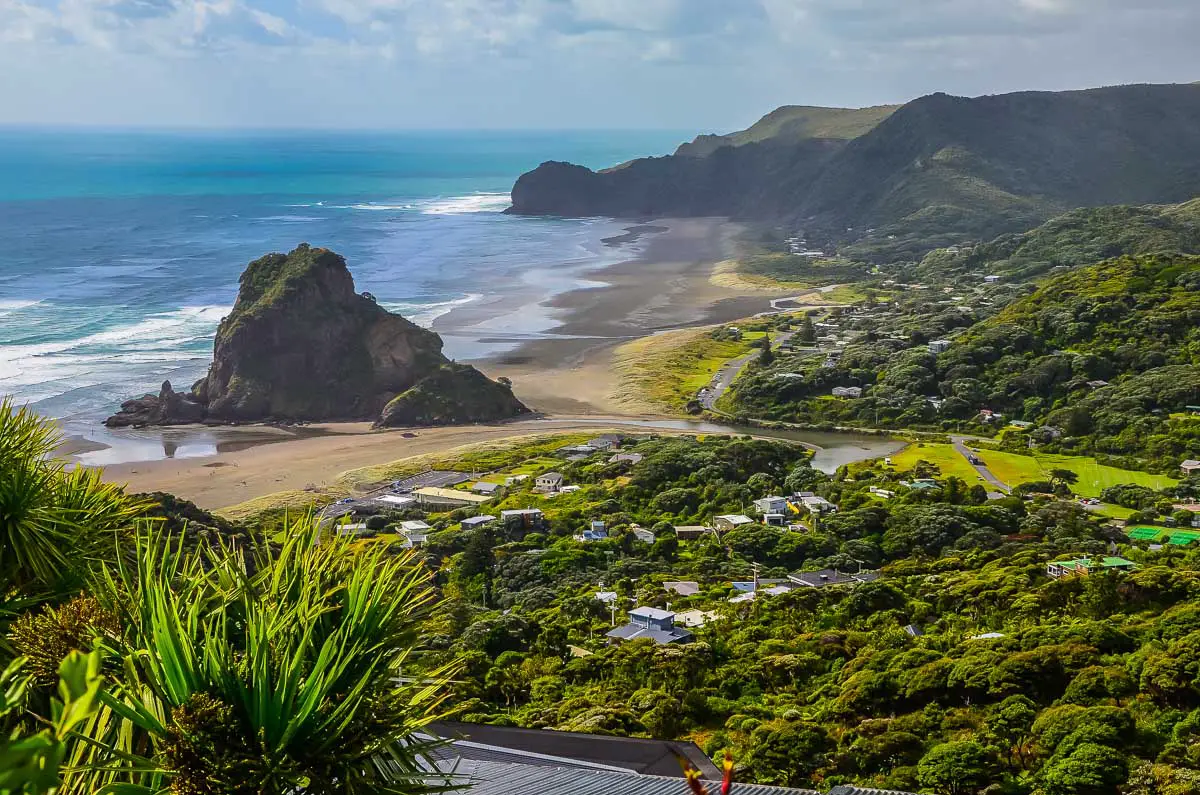 Is there anything you don't like about living in Auckland?
The traffic jams. The traffic in Auckland is horrible! Don't ever try to drive through the city centre at peak times. Also, parking is very expensive. It's usually better to use public buses, which are not great either, but it's better than driving.
Also, the weather is very unpredictable, it's very common to have all four seasons during one day.
Any advice for anyone considering living in Auckland/New Zealand?
Bring warm clothes! House insulation isn't very good in New Zealand, so it's usually cold inside, especially in older homes. We were wearing down jackets most of the time inside at home during winter!
It's not that easy to get a skilled job. You need to have some good references. It's very easy to find a non-skilled job, though.
New Zealand is so far from everything. It's pretty hard to travel anywhere out of the country. However, New Zealand is so beautiful that you just don't need to.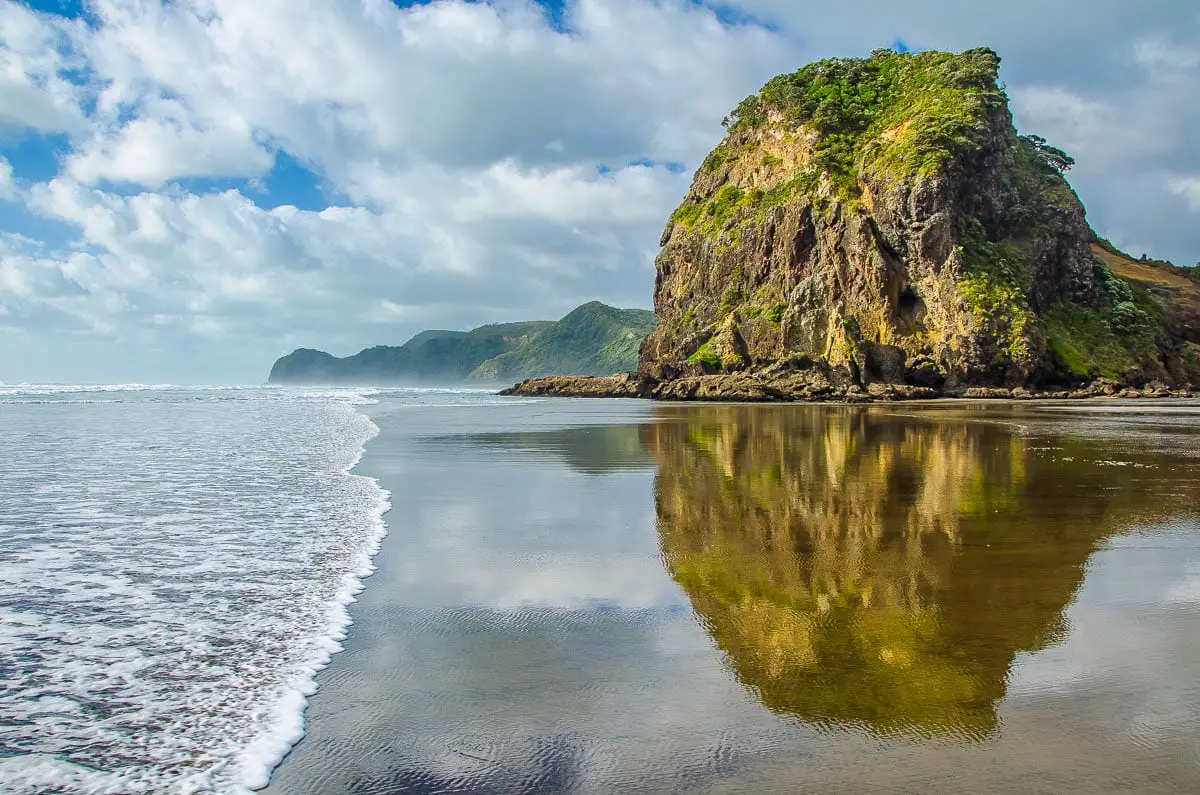 What are some of the lessons you've learned as an expat?
All good friends will remain your good friends. I was always a little bit afraid that if you leave home for such a lot period of time, you will lose some of your relationships. Not at all… All your best friends will remain your best friends even if you leave for many years. It even strengthens relationships in many instances.
People are really helpful and like helping expats. If you have a problem, you will always find someone willing to help you.
What's the best thing about being an expat?
You get a totally new view of the world. You start seeing things from different perspectives. You learn a lot of new skills (including languages) and you meet interesting people from all around the world.
What do you miss most about home?
Friends, friends and friends! I don't really miss the Czech Republic as a country (even though it's a nice place to live), I just really miss my friends!
That's also probably the only reason why we don't plan to stay in New Zealand for more than just a few years. It's just too far from home. You just can't fly on a weekend visit back home.
I miss also Czech food and Czech beer, but I can live without that.
Where can people find you?
You can find me on our travel blog, CzechtheWorld, where we write in both English and Czech. You can also check out our Facebook, Instagram, YouTube, and Pinterest accounts.
Want to share your expat experience like Matěj has? Get in touch to be featured in the Expat Tales series.
PIN IT FOR LATER: